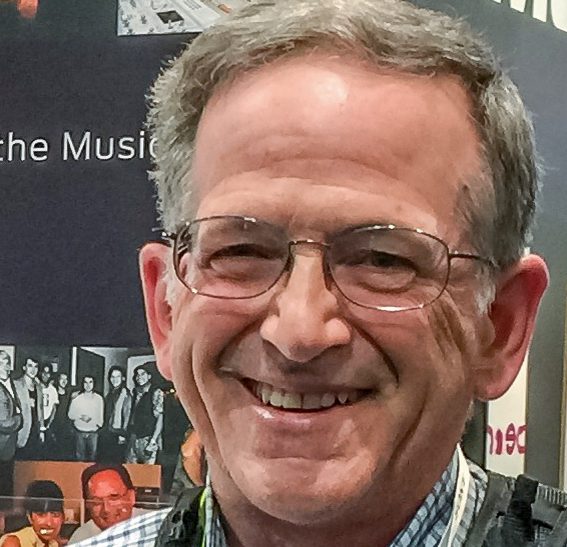 The story behind "AutoMatters & More"
I've loved cars pretty much all of my life. This began as I played with Matchbox toy cars in my native Canada, building plastic models of cars and going for rides with my dad in his powerful Chryslers (the last one of those being a silver 1968 Chrysler 300 with a 440 V-8!).
My first car was actually my family's second car. My mother did not drive, so dad bought a car for me to take her to get her hair done, go shopping and such. It was a great deal for me. I could help my mother and I had a car to drive.
Of course since my dad liked driving fast cars, what do you think he bought his 16-year-old son to drive? A red Plymouth Duster 340! I could tell you stories about me and that car, but the short version is that I somehow did not injure myself or anyone else — although that poor car was not so lucky. Please, do NOT make the same mistake with your kids.
In the years that followed, up to and including the present day, my love affair with cars and driving grew. I entered a few rallies, and for decades I competed in autocrosses (called slaloms in Canada, where I also ice diced in the winter in what were essentially slaloms on the Northern Alberta Sports Car Club's ice race track, on a lake near Edmonton. I competed in the rubber-to-ice class with my 1984 Mazda Rx-7). I continue to watch several race series in person, where possible, but usually on TV, and I take pictures (many, many more since the advent of digital).
After years of working as a TV Writer/Producer, I was transferred from Alberta to Southern California, where I eventually worked for a privately owned San Diego company as an Instructional Writer. While there I wrote for a variety of formats, including print brochures, interactive web content, marketing videos and literature, computer-based training, instructional videos and training manual content. I was assigned several major automobile manufacturers, including Acura, DaimlerChrysler (Mercedes), Mazda, Honda, Hyundai, Mitsubishi and Volkswagen.
In 2002 I began writing my column, first just about cars and motorsports, but eventually about pretty much anything and everything that interests me, and that I hope interests you. As you will see, my column and the Press access that it qualifies me for has enabled me to cover not only professional motorsports, but much, much more, through my words, professional photography and increasingly videos.
That variety of content is why I renamed my column "AutoMatters & More" several years ago. Do check and see what is new every week. You never know what you'll discover. With so much to choose from, I often decide what to write about only days or even hours before it is due at some of the publications!
Now you know what motivates me to do what I do. I invite you to explore, either by typing a subject in the SEARCH BAR above the BLUE BUTTONS on the Home Page or, for more complete results, by scrolling through the lists of columns after clicking on those BLUE BUTTONS. The lists are organized by year, starting with the most recent column at the top of each list, so the newest column will appear at the very top of the list when you click the current year's button. As time permits, I will continue to add my vintage columns to these lists, until they eventually include all of my columns from the very beginning, just after the turn of this century.
As always, I am super busy these days producing new content; upgrading my computer system; adding to these column archives; replacing the small images in the older columns that were necessary due to the limitations of my original, long-since obsolete website program; and replacing inactive video links that did not survive the transition to this new website.
I would very much like to hear from you. Write to me using the comment section at the end of any of the columns. I get notified and will reply to you as soon as I can.
Thank you.
 Jan Wagner
Education & Interests
I hold a Bachelor of Arts degree (History Major) from the University of Calgary and also earned an Honours Diploma in Television, Stage & Radio Arts from the Southern Alberta Institute of Technology in Alberta, Canada. Over the decades, I have honed my skills as a professional writer and photographer. This journey entailed spending my professional career writing and producing TV commercials and industrial videos, to writing interactive multimedia content, computer-based training and news in the United States.
"AutoMatters & More" reflects my love and interest for automobiles and motorsports, photography, consumer electronics, travel, popular culture and entertainment, and much more. Here you will find an ever-changing variety of content, as told in the words, photos and videos of yours truly.
Career
I began my professional working life as a college-trained television Writer/Producer. Initially, and for several years, I wrote and produced television commercials.
As my experience and abilities grew, the breadth of my work expanded to include writing and producing a wide variety of multimedia productions, including not only TV commercials but also interactive web content; computer, video and print-based training; broadcast journalism; video and print-based advertising & marketing; technical writing; public relations and more.
As a TV commercial Writer/Producer, my ever-present challenge was to quickly capture the attention of potential customers in the TV audience, creatively hold their attention and motivate them to take the action that the ads that I wrote and produced communicated to them from the sponsors – usually in only 30 seconds. That required me to use attention-getting devices, and then convey advertising messages to them in compelling, creative, distinctive and innovative, ever-changing ways.