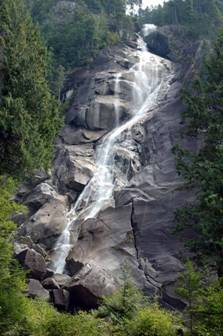 Driving Around Beautiful British Columbia
Okay, now that I have the attention of my Southern California readers, I must confess that I'm not about to discuss Baja, California. I'm actually going to take you on a whirlwind driving tour of beautiful British Columbia, Canada.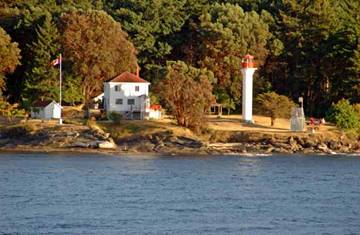 For those of you who have never visited this BC, it is a place that many Canadians go to retire. It is an absolutely beautiful province, from the panoramic vistas of the Pacific Ocean as can be seen from the rugged, tree-lined west coast, to the majestic, snow-capped Rocky Mountains in the east, straddling the border shared with the province of Alberta.
When I was a kid, I used to live in Calgary, Alberta. Every summer my parents used to take me on a wonderful, two week vacation to BC. We'd start by spending a week in the interior of the province, at a lakeside resort named Penticton. Situated as it was on a lake in the Okanagan (home of the legendary Ogopogo sea serpent), this was a place to relax, lounge on the beach, enjoy the area's plentiful bounty of fresh fruit and soak up the sun. It was also a good base of operations, from which dad and I left mom comfortably in the Pilgrim House Motor Hotel and drove up into the mountains to Postill Lake, where we enjoyed fishing for trout.
After a week there, our next vacation stop was always Vancouver. We'd all stay in Vancouver for a few days and then dad and I would leave mom to visit with her many relatives while we enjoyed salmon fishing in Campbell River, on Vancouver Island. The biggest salmon that I caught on one of those trips weighed 43 pounds.
Decades later, Vancouver is where our most recent vacation began, after our relatively short, pleasant, direct flight on Alaska Airlines from our home in San Diego.
What a difference a generation makes: from being on vacation as a kid with my parents, to being on vacation with my kids. I was determined to give my kids a flavor of the British Columbia that I had come to know and love. Since our time away would be more limited than in my trips of long ago, advance planning was of the utmost importance.
Tourism Vancouver (www.tourismvancouver.com) and Tourism Victoria (www.tourismvictoria.com) provided absolutely invaluable assistance and suggestions. I strongly recommend that if you are planning your own trip to the area, take advantage of their considerable expertise. Go to their websites. While each has their own distinctive flavor – much like the cities that they represent, at both you'll find everything you could possibly want to know to plan your dream vacation. Of course, there's way more to see and do than you can possibly take in during one visit, so some advance planning will help you avoid the disappointment of not seeing or doing something because you ran out of time. Here's what we did on this, our second family trip to the area.
Our first order of business, once we knew basically where we wanted to go, was figuring out how to see the most in the least time. That was a no-brainer. Much like in San Diego, you really need a car to efficiently see the sights in Vancouver – especially if time is limited. So, before leaving home I shopped around on the Internet and found a good deal at Expedia.com for six days use of a rental car from Dollar Rent A Car for only $226.69 (in Canadian dollars, which converts at today's exchange rate to about $193.34 – calculation courtesy of www.xe.com/ucc/). The other half of the trick to saving money on car rentals does involve assuming some risk. Unlike on our last trip, this time I declined the optional, but very expensive insurance that would have, at the very least, eliminated a lot of hassle if our rental car suffered damage. I decided to take my chances and deal with my existing insurance coverage, if need be. As it turned out, nothing bad happened at all and we saved a lot of money.
Okay, so we had our car lined up and we got to Vancouver without any hassles. What have I forgotten? Ah yes, accommodations. I also arranged for that last piece of the puzzle before we left home.
This trip we stayed at the Fairmont chain of hotels (www.fairmont.com). Despite the common name, these hotels each had their own distinct personality.
When we arrived in cosmopolitan Vancouver, we checked in to the stately Fairmont Hotel Vancouver. When I first visited Vancouver with my parents, this hotel was simply known as the Hotel Vancouver. It was a landmark then and it remains so today.
Located in the heart of downtown Vancouver, it is within easy walking distance of the attractions, amenities and commerce of the area.
We left the car parked (in the very expensive parking lot) and walked around. I couldn't help but notice that people in coastal BC – facing gas prices of over $1.10 per liter, had really embraced energy efficiency and small cars. Vancouver still had electric trolley busses, drawing their power from overhead lines just like they used to have in Calgary (decades ago the trolley lines there were all torn down and the trolley busses were replaced with others that ran on petroleum). The kids and I saw big SUVs there, but can you guess who was driving most of the ones that we saw in our admittedly non-scientific study? Fellow Americans who had driven them from back home.
My everyday car in San Diego is a Toyota Prius but until this trip I had never seen a Prius taxicab. In Vancouver, they were everywhere. There were downsides to all this downsizing, however, as evidenced by what happens when people try to take a compact taxi, with all of their luggage, to the airport. The sight of a pile of luggage strapped together as it towered above an open, hopelessly inadequate trunk, was really funny.
We drove all over the place, but a few stops along the way were especially memorable. Granville Island, with its arts and crafts shops, ethnic food kiosks and waterfront location was a standout, as was Stanley Park, the Bloedel (floral and bird) Conservatory in Queen Elizabeth Park, and the fish market, canneries and seafood restaurants of Steveston, on the south side of Richmond.
A highlight of our stay in Vancouver was a day trip with one of my cousins along the scenic, winding highway to the beautiful resort town of Whistler.
Once we arrived, we had just enough time to walk around town a little bit, shop (my daughter got a Canadian flag bikini), enjoy ice cream at a place called "Cows" and cap the day off with a ride up a gondola (used for skiing in the winter) to a lodge near the top of a mountain, where we did some hiking and enjoyed a fantastic buffet dinner outside, while overlooking a panoramic mountain vista. It was absolute heaven. My cousin, who works at the aquarium gift shop in Vancouver's Stanley Park, is a truly awesome tour guide. My kids and I love Whistler and we plan on going back for a longer visit.
The next big event on our journey involved leaving Vancouver and taking a BC Ferry to Victoria. The way that is done is to drive to a ferry terminal outside of Vancouver at Tsawwassen (neat name), ride on one of many huge, modern car ferries for about 1 ½ hours to Swartz Bay on Vancouver Island, and then drive a half hour or so on to Victoria.
Once there, our hotel for the night was the truly picturesque Fairmont Empress. Oh what a nice, comfortable hotel, and what incredible hospitality, yet again. I cannot imagine a trip to Victoria without a stop at The Fairmont Empress.
Located right across the street is the inner harbor, filled with pleasure boats and circled by attractions that include the National Geographic IMAX theater in the Royal BC Museum, amazing undersea gardens, the Royal London Wax Museum and the provincial legislative buildings, this hotel is ideally situated.
There were double decker busses and, of course, more Prius taxicabs. I took a photo of one belonging to Empress Taxi – with the hotel serving as the background for the shot.
Victoria also had one of the first diminutive yet stylish Smart cars that I have seen outside of the roads of Europe. Hopefully someday we'll get them here, too.
Unfortunately we had to leave Victoria – and British Columbia, far too soon. We stayed until as late as we dared, and then took the ferry back to the mainland. It was one last opportunity to see the sights and take some photos.
The next day we flew home to San Diego.
Drive safely and do join me again next time.
Copyright © 2005, 2006 & 2021 by Jan Wagner — AutoMatters & More #159r1