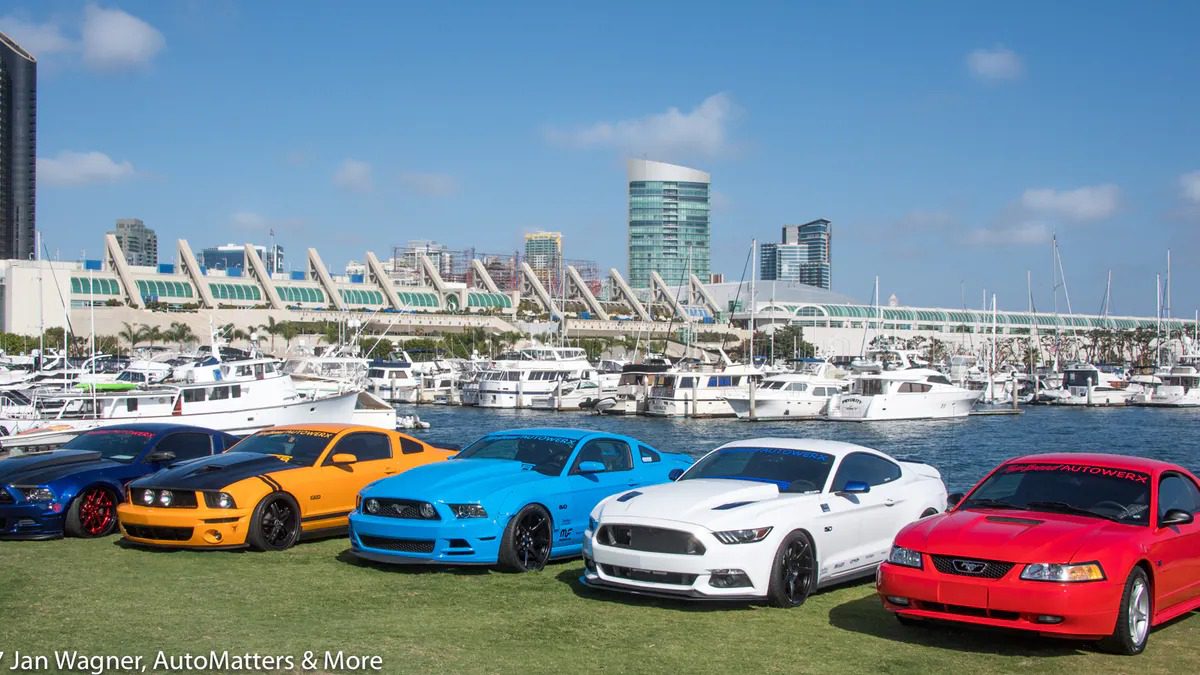 Mustangs and more on the San Diego waterfront in a park!
'Mustangs by the Bay' is so much more than a car club show. It is also an opportunity to spend a Sunday in beautiful Embarcadero Marina Park North in San Diego. In the background, yachts are docked in front of the San Diego Convention Center. This is a place where people from around the world come to spend their vacation.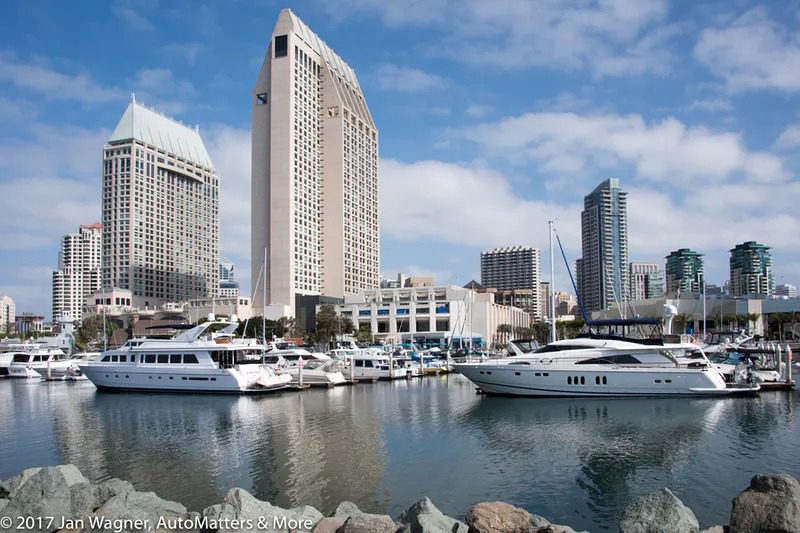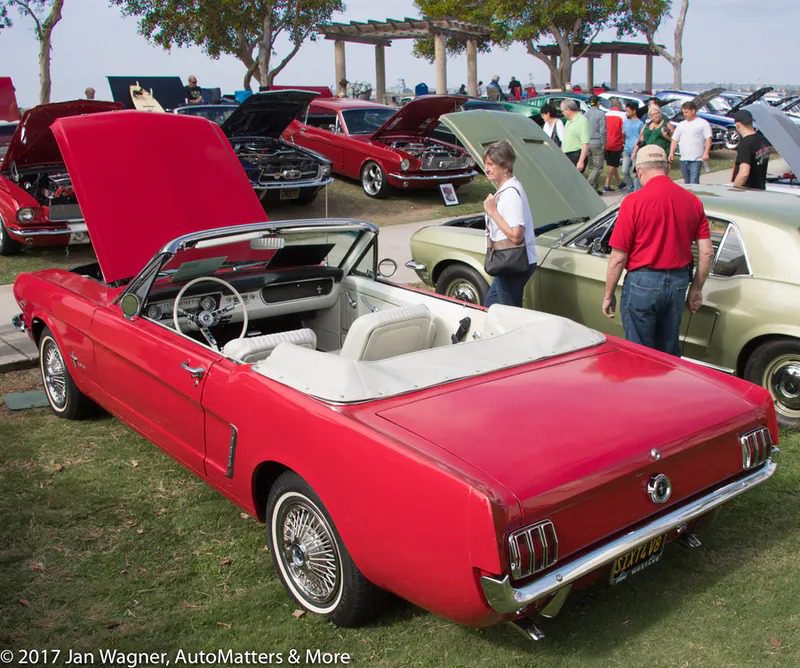 On one end is Seaport Village with its many quaint shops, a wide variety of restaurants and talented buskers – who entertained on this particular day with a mix of music, performance art and more.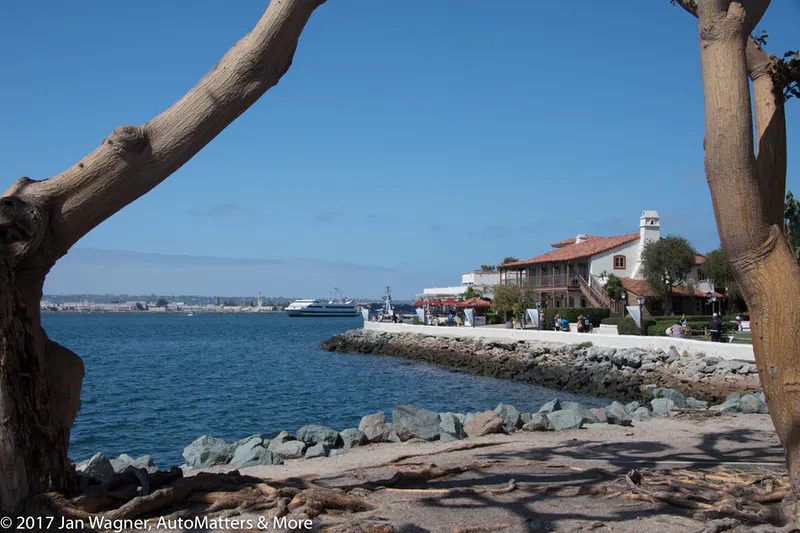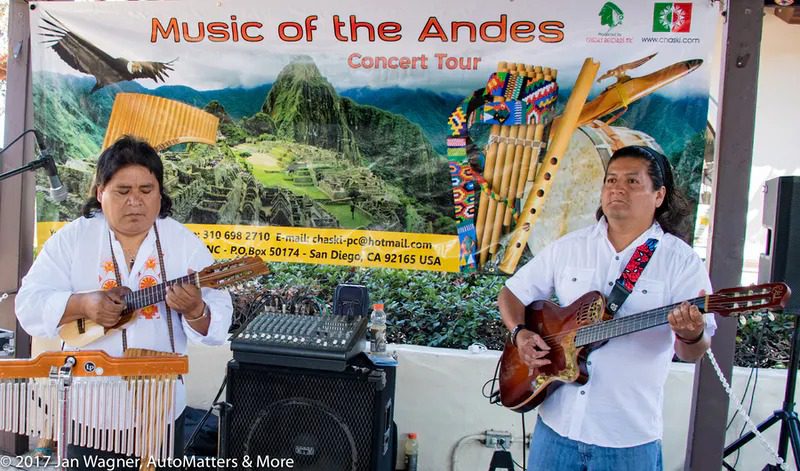 The show was limited to 350 entries – mostly Ford Mustangs. They were displayed, according to their classes, on the gently rolling, green grass slopes of the park.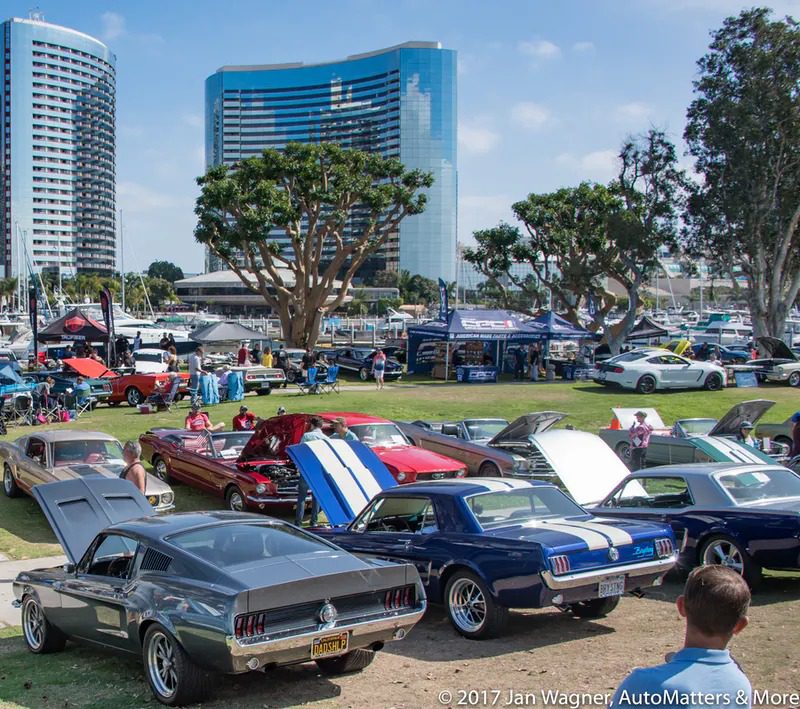 As in years past, the show was a fund raising benefit for the Veterans of Foreign Wars Post 1774's annual toy drive for local, needy, military families, as well as for other local charities.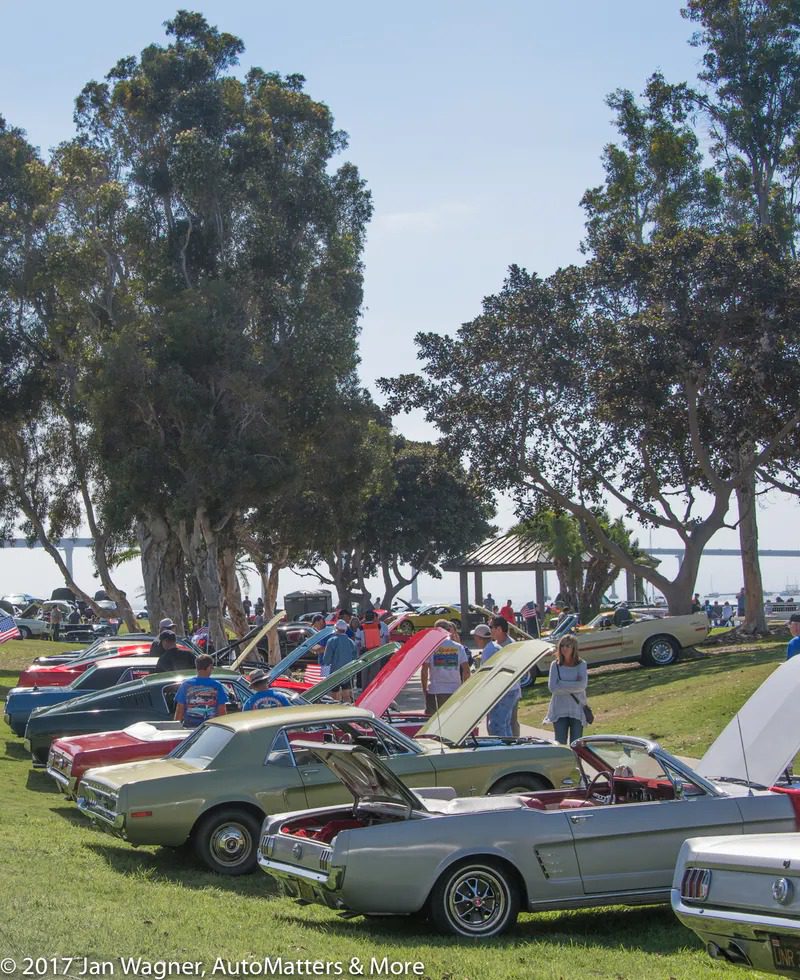 The weather was picture-perfect, as it most always is in San Diego. Wispy white clouds floated against the background of a vibrant blue sky, above green grass and the Pacific Ocean. We are so spoiled in San Diego.

Many participants spent much of their day relaxing on lawn chairs and chatting with friends – old and new. Others applied final cleaning touches to their cars in advance of the judges' critical visits.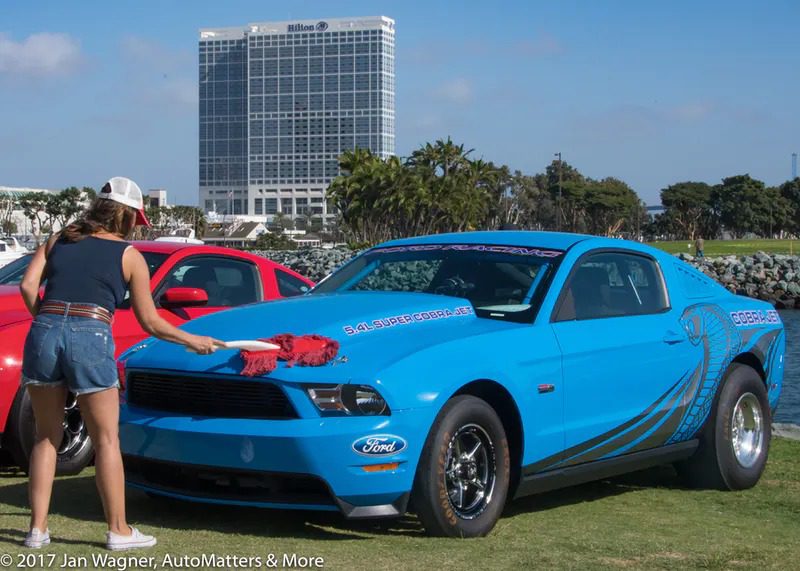 Some strolled over to nearby Seaport Village, repeatedly pausing along the way to photograph cars, before arriving at their destination and exploring the fascinating shops – including the kite shop with its bright, multi-colored kites and lawn decorations.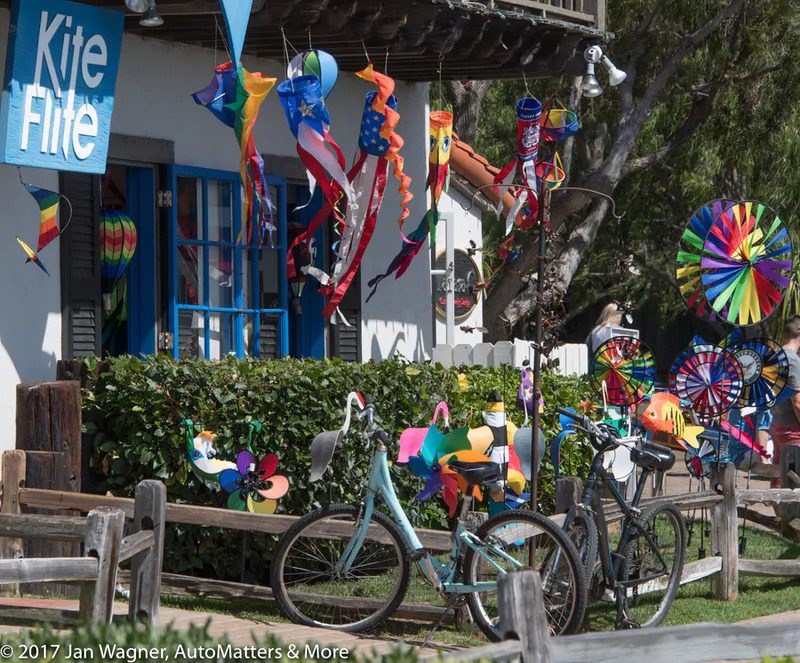 Before returning to the car show to check out the vendors' exhibits, to see if we had won any of the many raffle prizes and for the awards presentation, it was tempting to eat lunch at Seaport Village.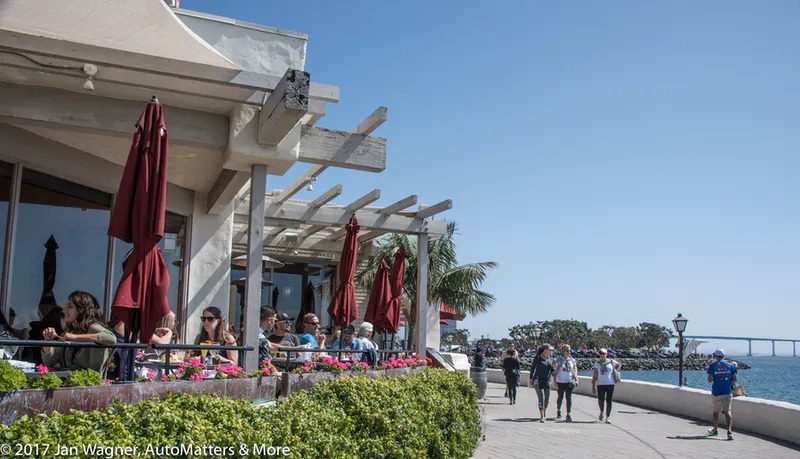 My personal lunchtime favorite is the marinated and flame-broiled Grecian chicken breast sandwich, served as a wrap on pita bread, at the Greek Islands Café (celebrating 37 years in business).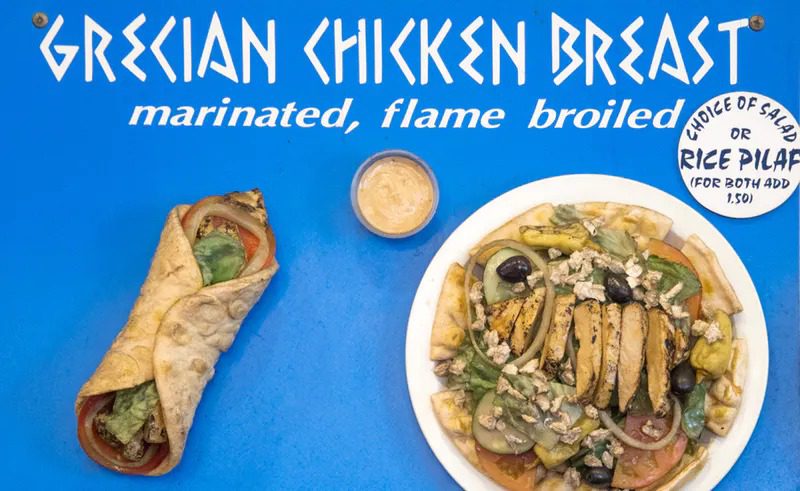 Fortunately the stubborn shipboard blaze that had started on Friday in a ship that was docked near Seaport Village had finally begun to subside. The once raging flames and black smoke that had been seen on Friday were no longer visible. Nevertheless, a San Diego Harbor Police fireboat was still pumping water from a powerful water cannon against the side of the destroyed vessel in order to cool it down.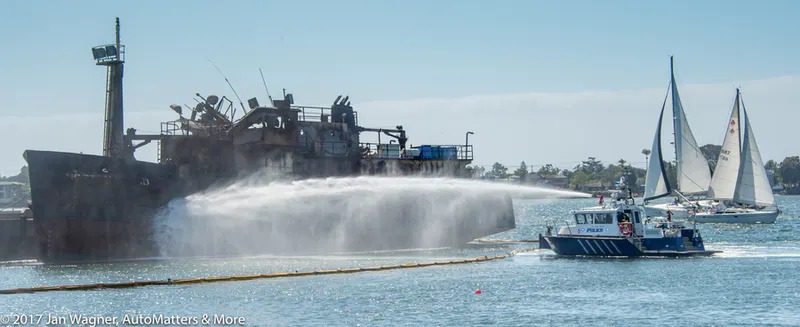 The tremendous heat had transformed its superstructure into an eerily twisted mass of wreckage, in time for Halloween.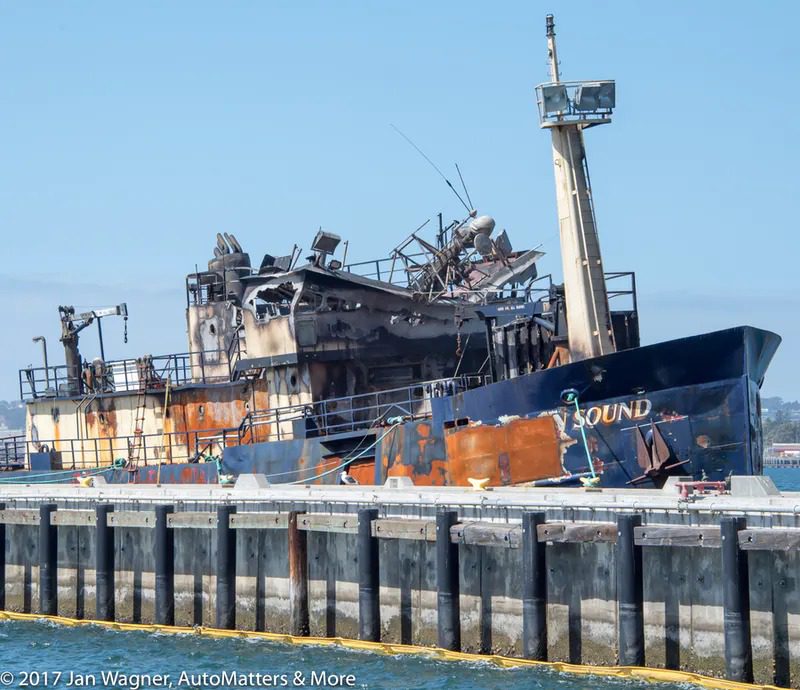 Back at the car show, one of the most rare Ford factory built Mustangs was a brand new 2012, race ready, 5.4 L Super Cobra Jet FR500CJ drag race Mustang (#25 of 50). This $100,000, 2012 Mustang was so new that it still had its little sheet of clear plastic covering the Mustang emblem on the center of its steering wheel. Its tires (drag racer skinny at the front and super wide slicks at the rear) had likely never seen duty on a drag race track and, since the car is not street legal, it has probably never been driven except for on and off of transporters. However its owner did treat us to the glorious sounds of its engine.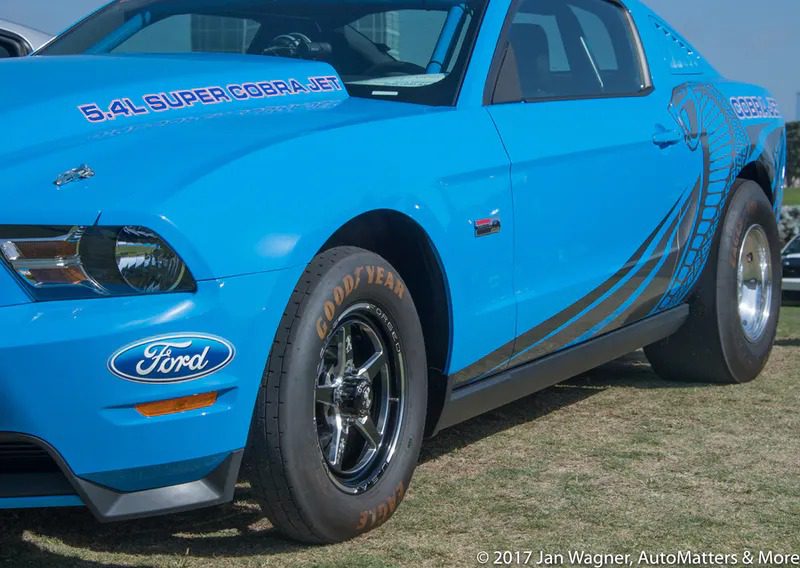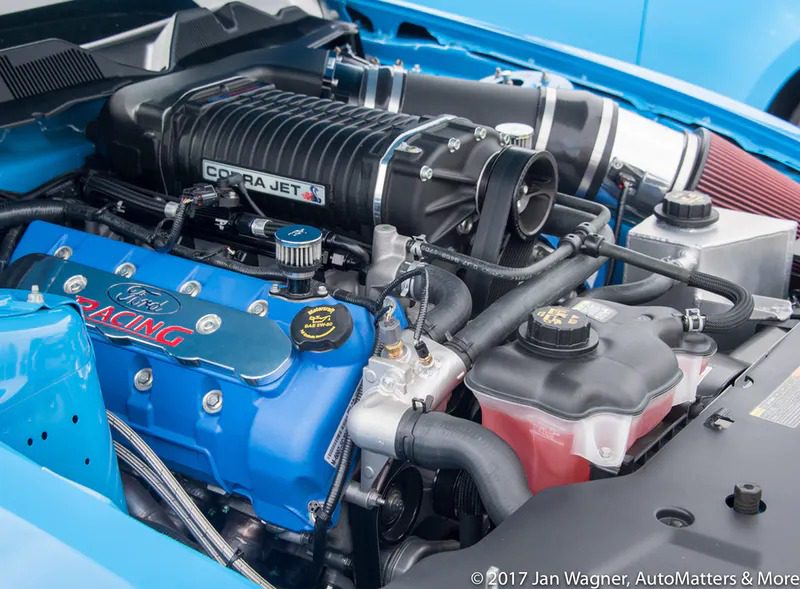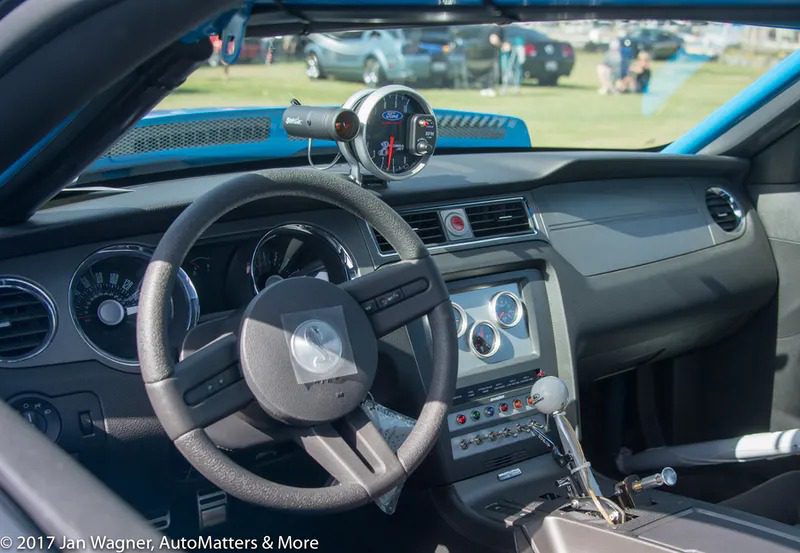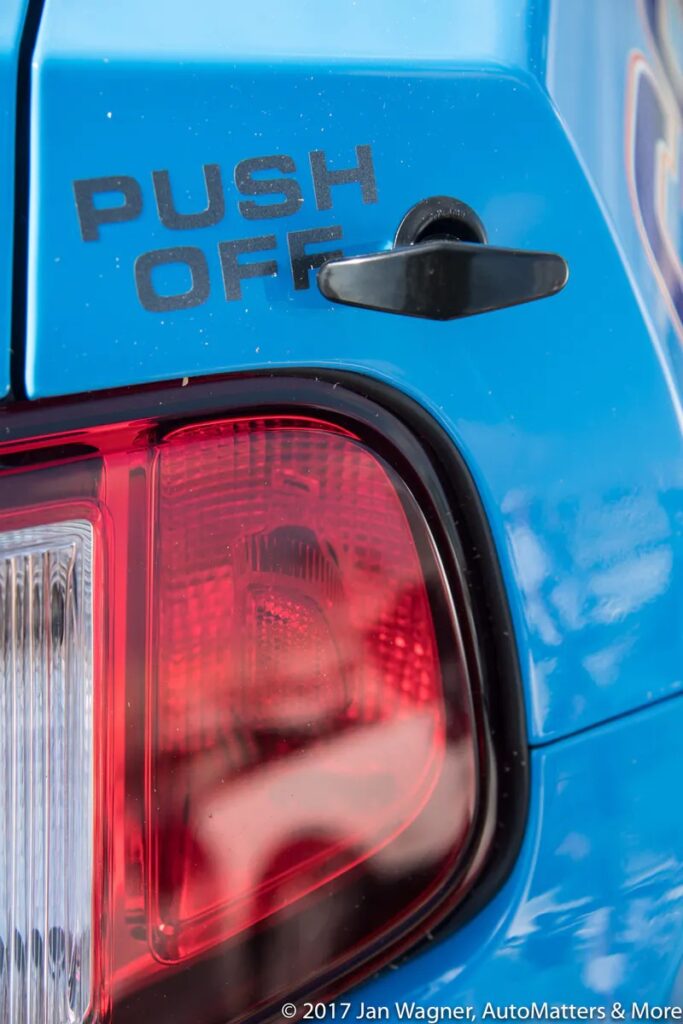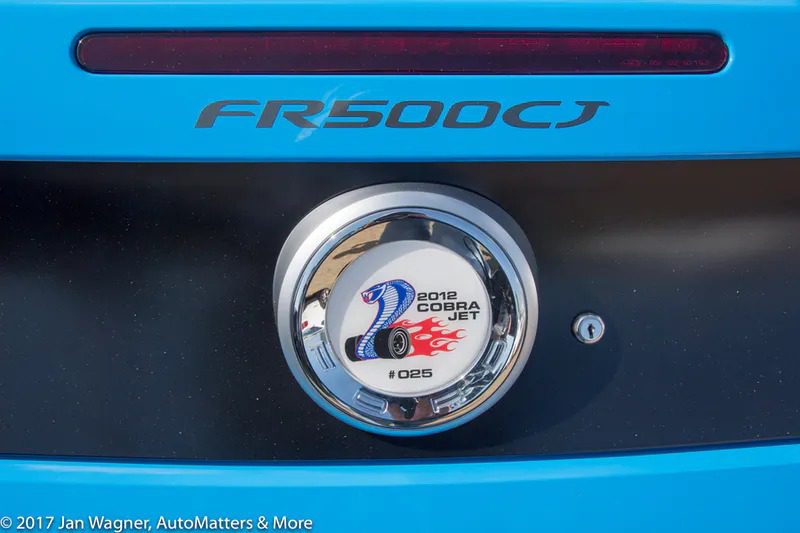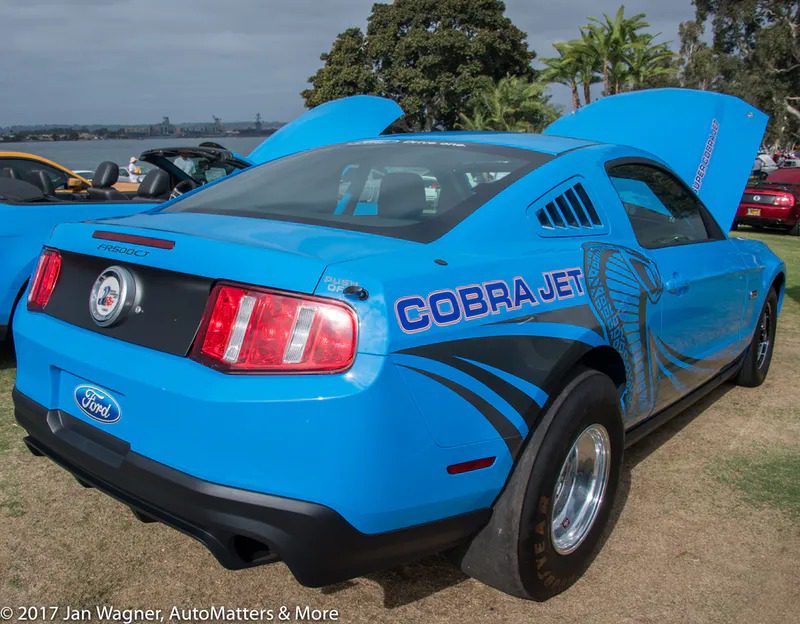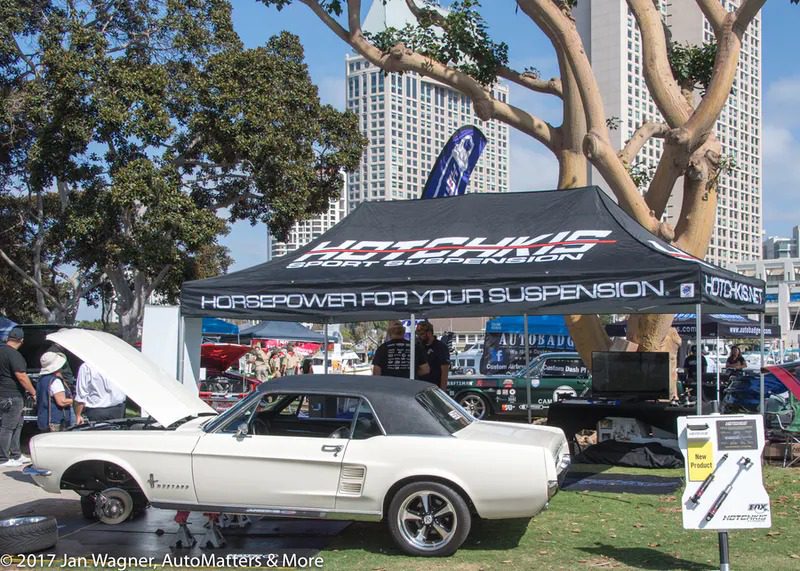 Other than the Mustangs, cool cars included Cobras…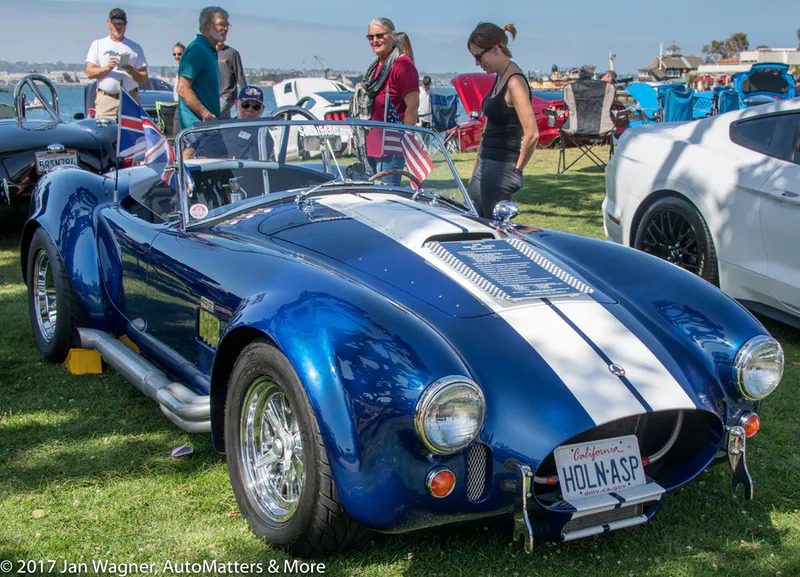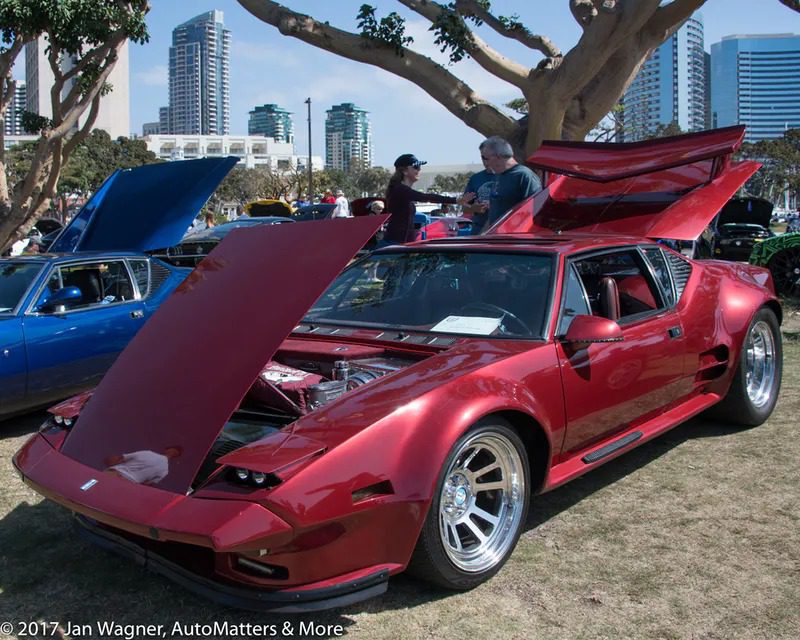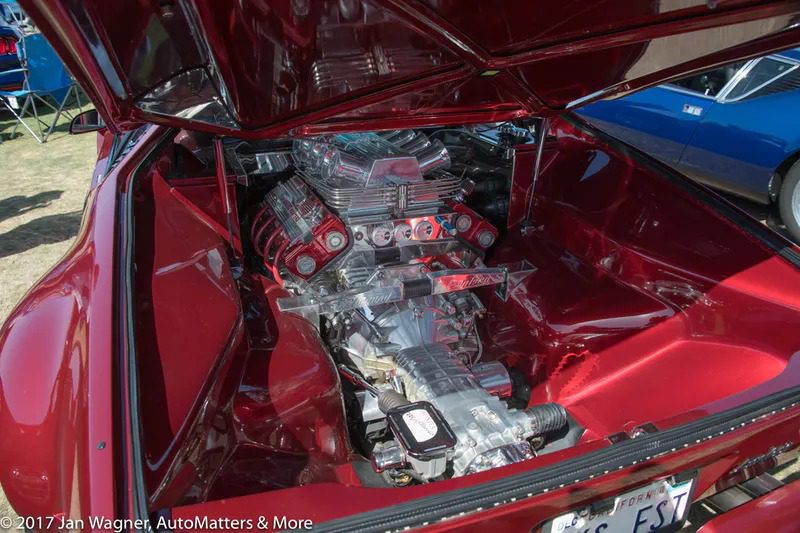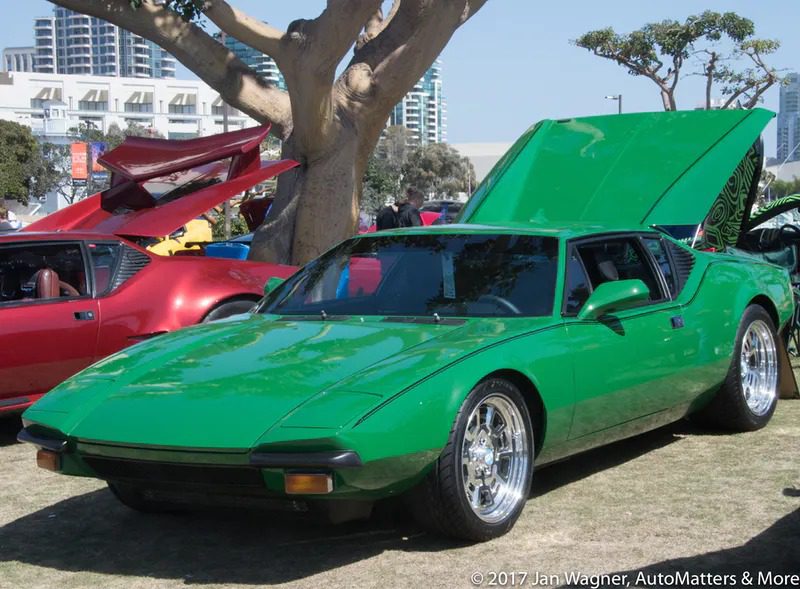 … a gorgeous 1955 Ford Crown Victoria (two-tone Regency Purple and Snowshoe White original factory color)…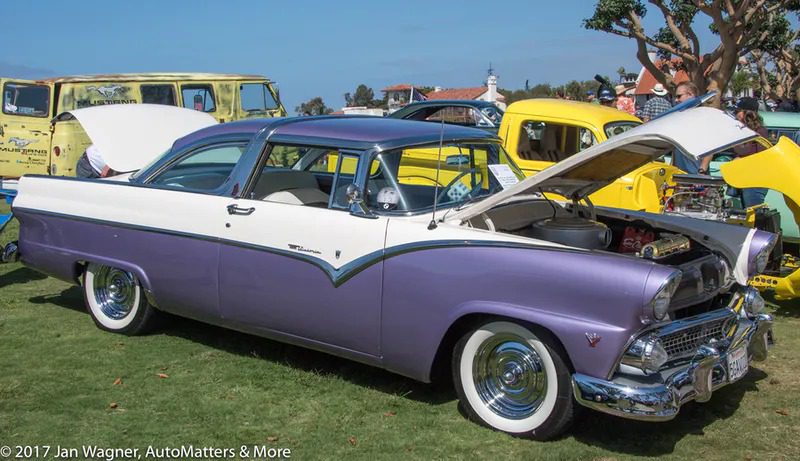 … and a 1947 Willys Jeep CJ2A with a trailer.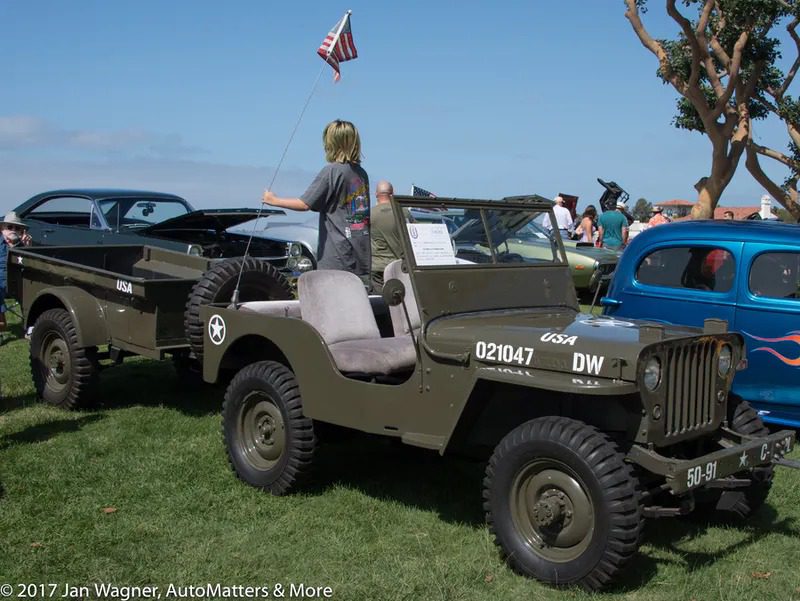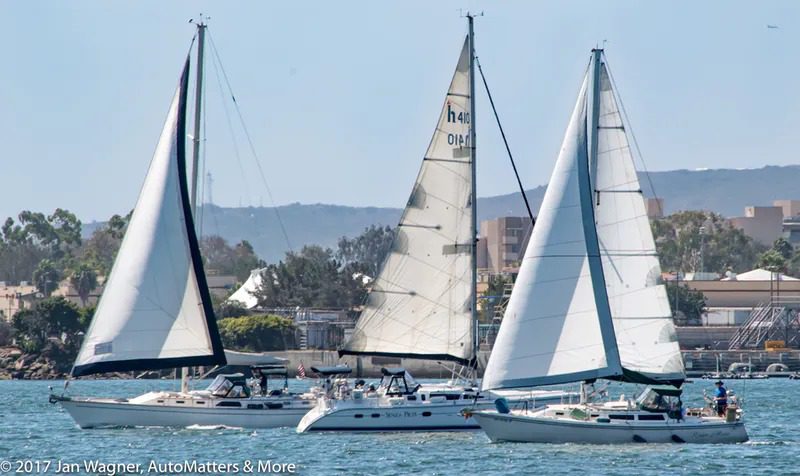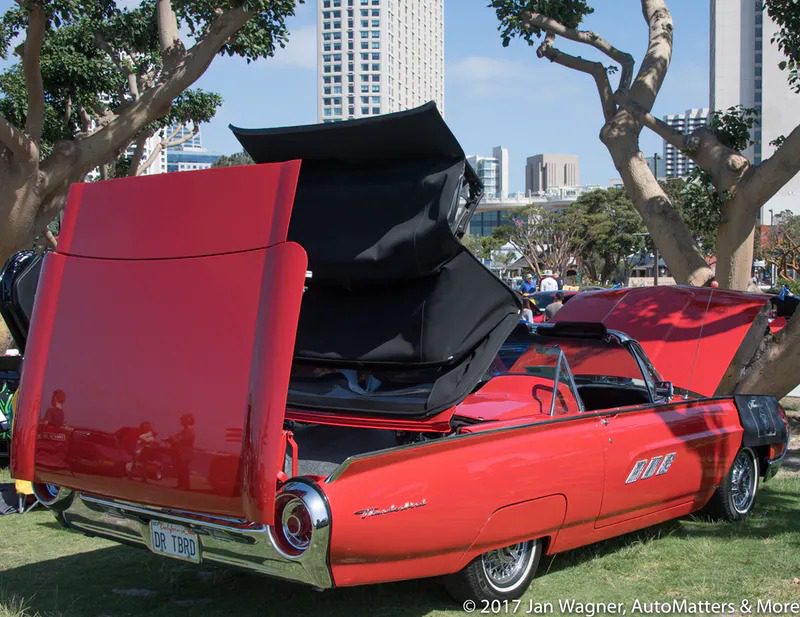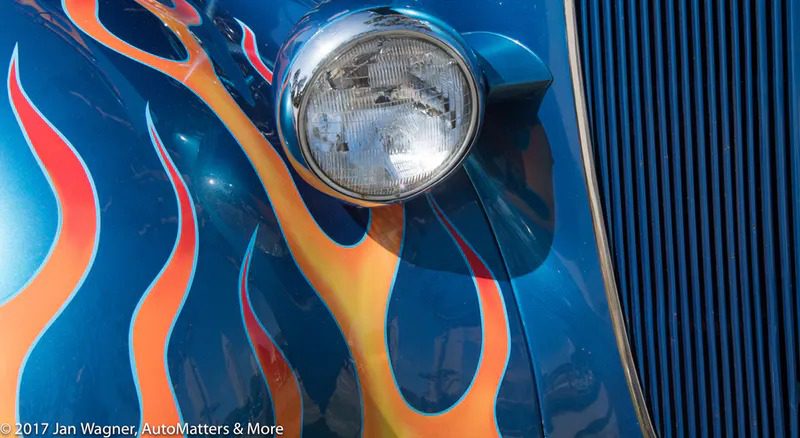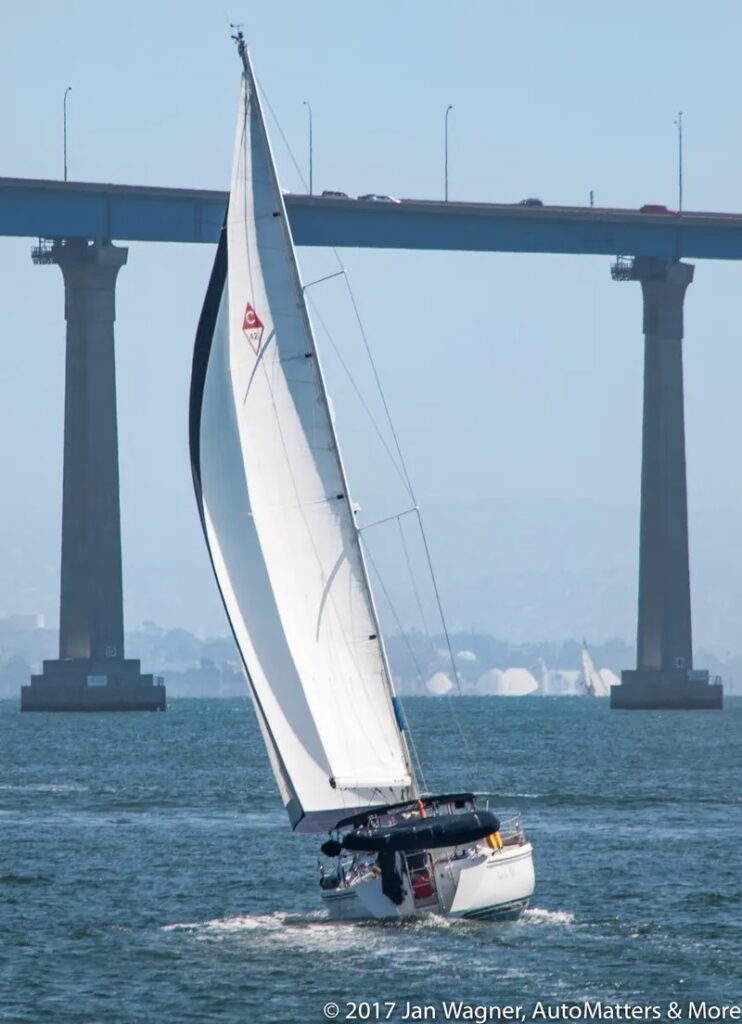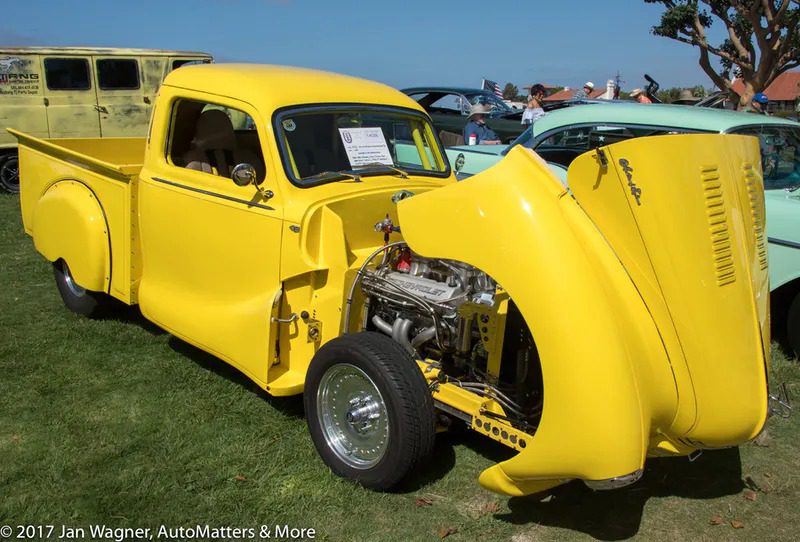 There were classes for Stock and Modified Mustangs, as well as classes for other makes. Stock is a mostly stock, mildly personalized class, whereas Modified encompasses cars with more significant alterations to their interior, exterior and performance.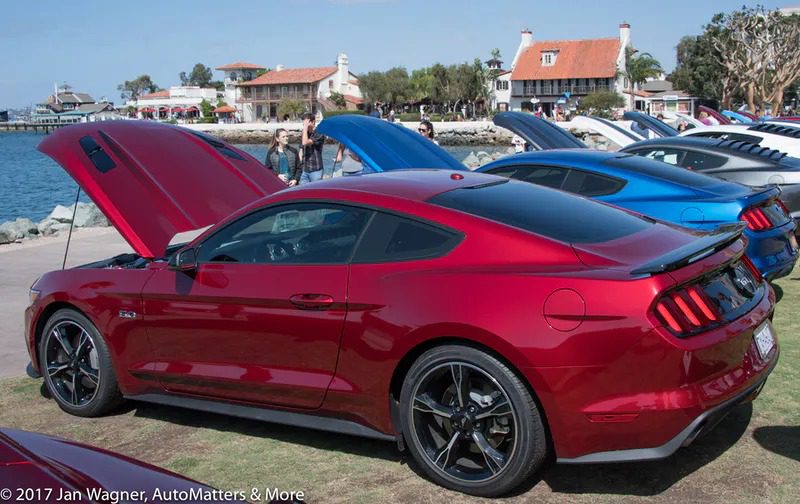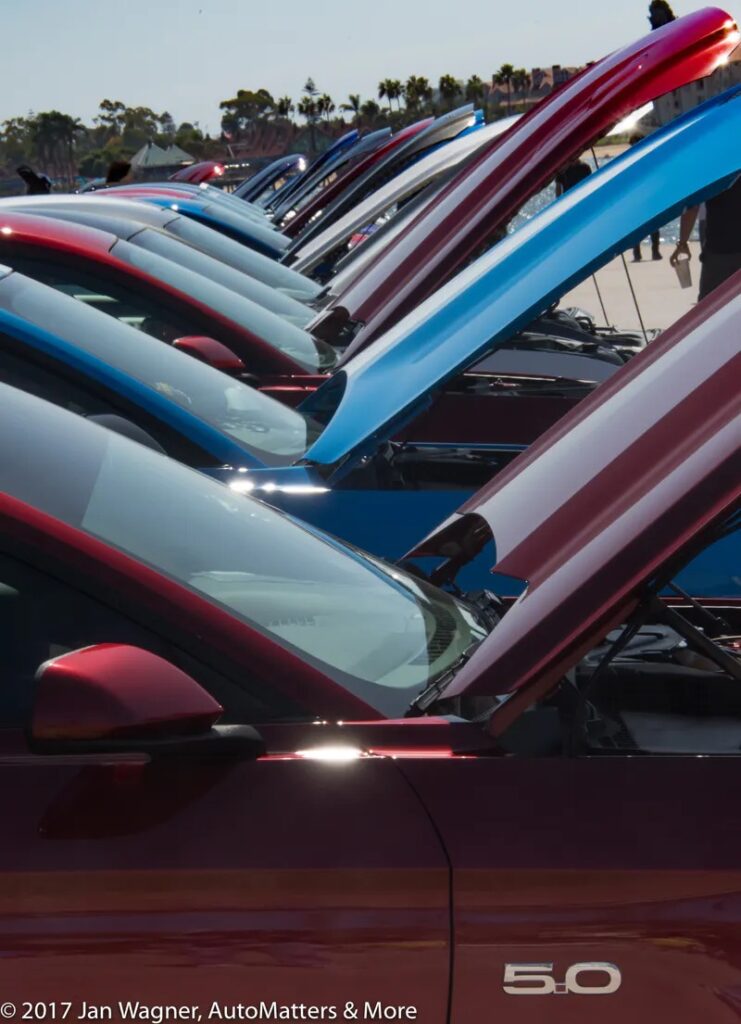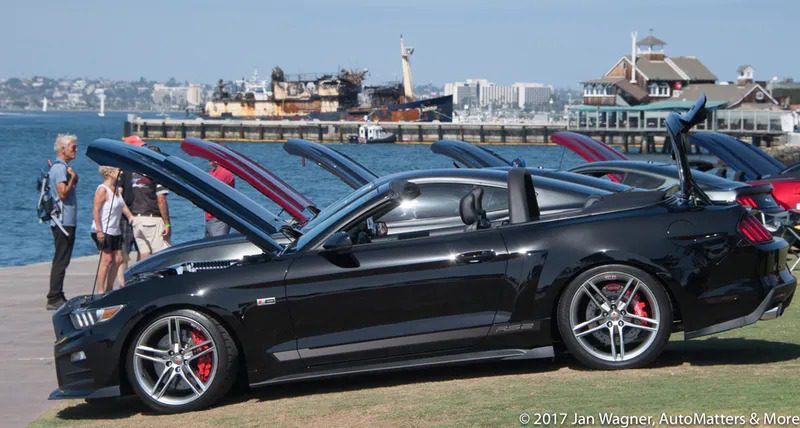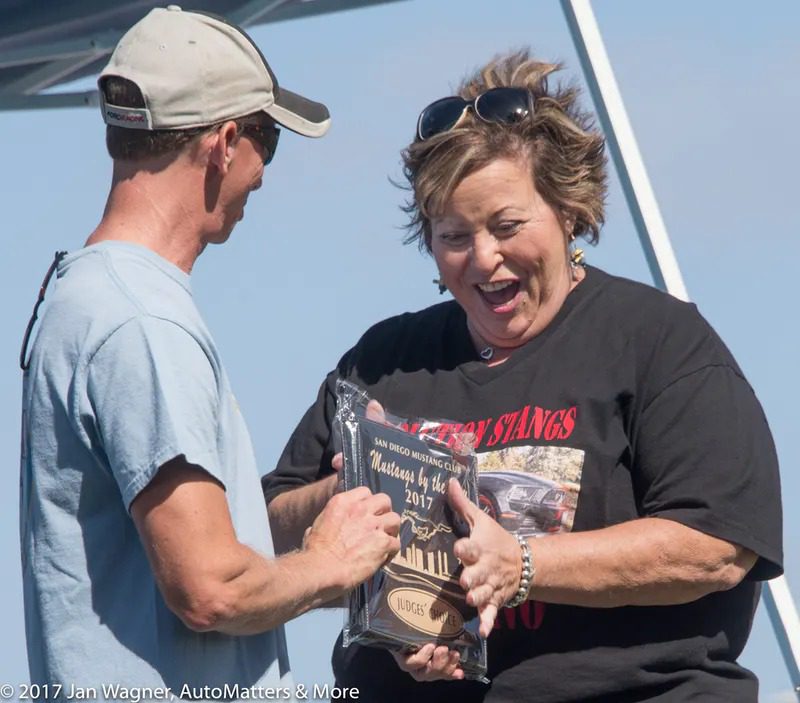 While I did not win an award for my low mileage, 2011 Mustang GT 5.0 (white with red leather, six-speed manual transmission and high performance 3.73 rear end ratio), I did win one of the raffle prizes: Steve Magnante's new book entitled "1001 Mustang Facts," covering all six generations of Mustangs. Did you know that the 2005 Mustangs were the first ones built that did not share their platform with another Ford model?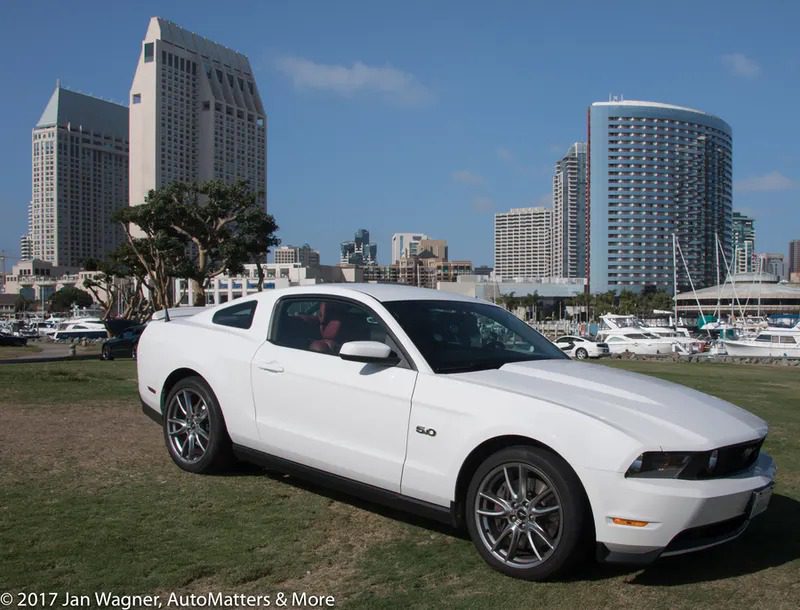 One particularly cool tradition after the awards are given out takes place just before the cars leave the park. Many participants take advantage of the rare opportunity to photograph their cars in the park against backgrounds of the water, the San Diego Convention Center, yachts docked at the marina and the Coronado Bay Bridge.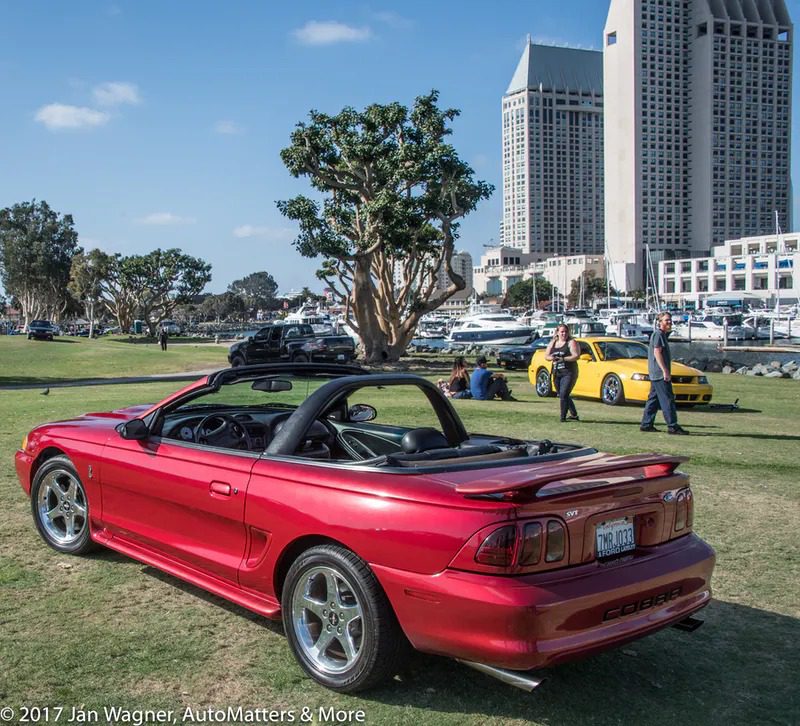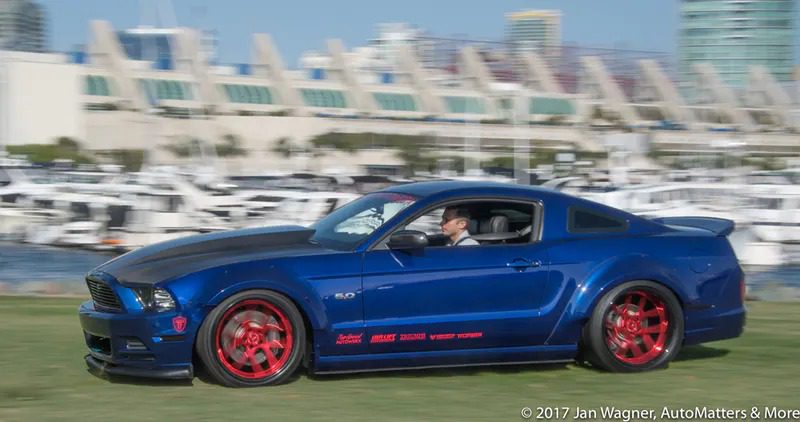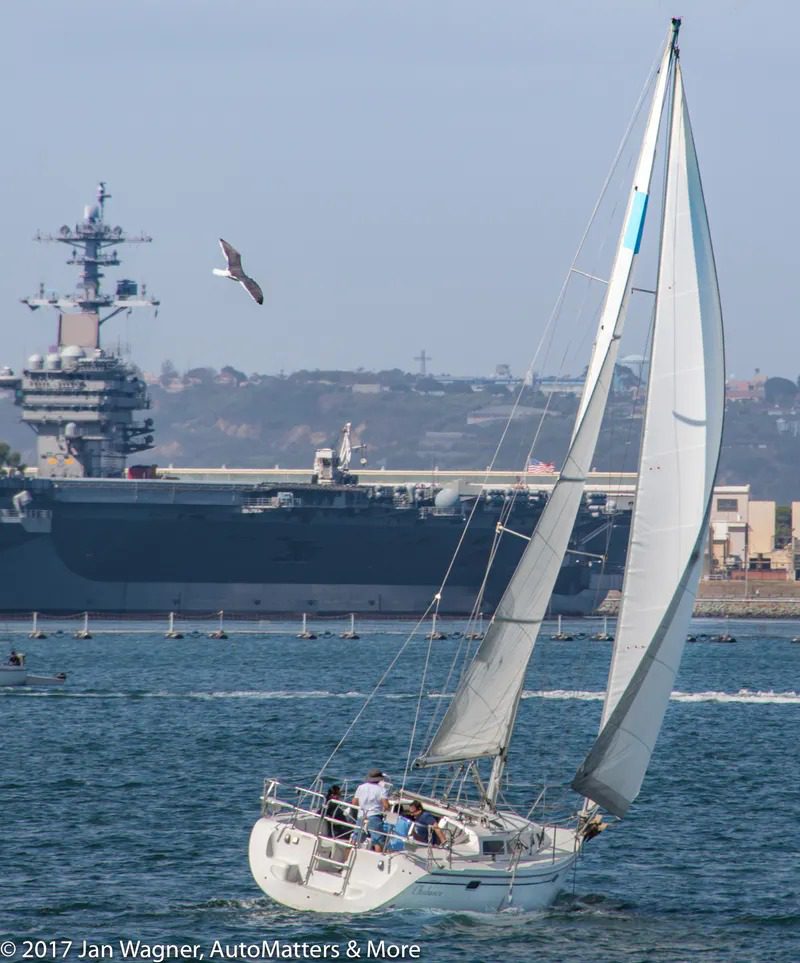 COPYRIGHT © 2017 BY JAN WAGNER – AUTOMATTERS & MORE #509R1