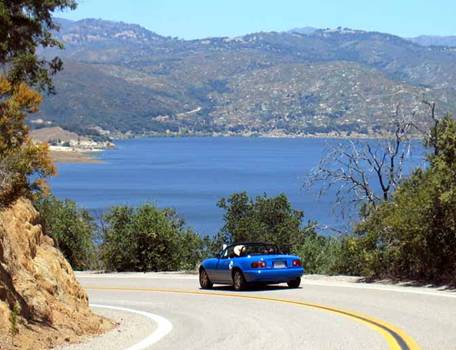 San Diego Miata Club's "Sweet & Savory" Run
While I don't have the time to do it nearly as often as I'd like, recently I participated in a car club drive around San Diego's beautiful East County. The occasion was our San Diego Miata Club's "Sweet & Savory" run. I'll explain the significance of the run's name as we go along.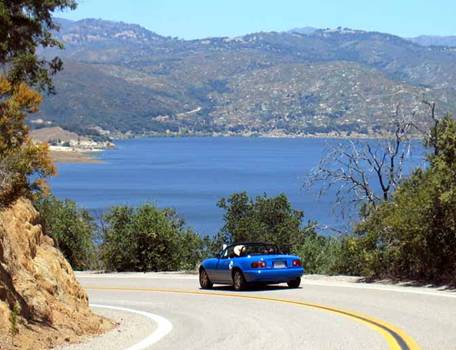 I'll also tell you about the highlights of our route and, through my some of my photographs, show you what we saw. You might recognize some of the places we visited.
Our fun run began by meeting at Parkway Plaza. We did our best to stay together as we negotiated our way out of the congestion of the urban area and towards the East County's scenic backroads.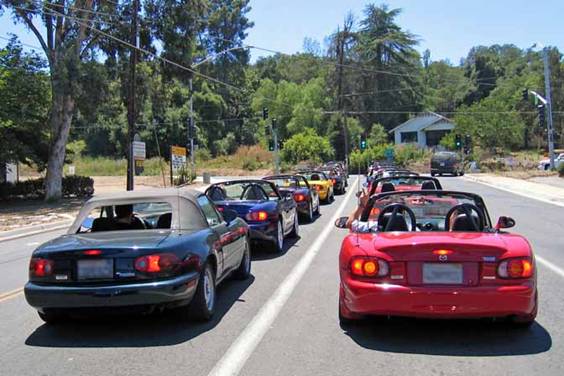 We headed east, towards Old Julian Highway and our first stop, which was King Leo's – the "Sweet" part of the run.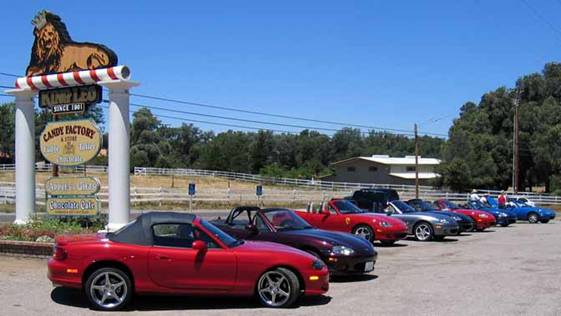 After increasing our energy level with sweets, we hit the road again, turning onto Highway 79 at Santa Ysabel and soon onto Highway 76, Valley Center Road (S6), Lake Wohlford Road and then Woods Valley Road. Those of you familiar with this area can probably guess our next stop: Bates Nut Farm. Once there I couldn't pass up a visit to their store as well, where I stocked up on delicious and at least somewhat nutritious snacks to help make it through the rest of our drive.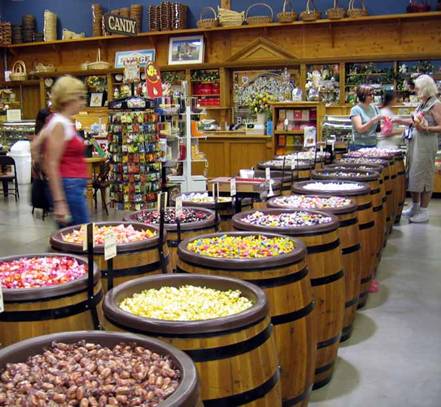 From there we had a pretty long stint behind the wheel, heading west towards the coast via Valley Center Road, Highway 78, Del Dios Highway and, finally, the Coast Highway (S21).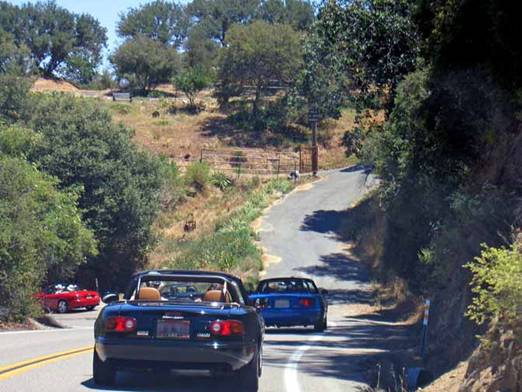 That was just enough driving for one day and we were ready for the final rest stop at Big Jim's Bar-B-Q – the "Savory" part of our run. There's nothing quite like a home style Bar-B-Q to satisfy those hunger pangs. If you'd like to try them out, they are located at 190 North Coast Highway 101, in Encinitas (760-635-1166).
Belonging to a car club and participating in their events is a great, easy way to socialize and visit parts of the area that we live in and might not otherwise take the time to see. We are fortunate in San Diego County to have many local car clubs. You can probably find at least one just right for you with a simple search on the Internet. I heartily recommend doing that.
Drive safely and do join me again next time.
Copyright © 2005, 2006 & 2021 by Jan Wagner — AutoMatters & More #163r2