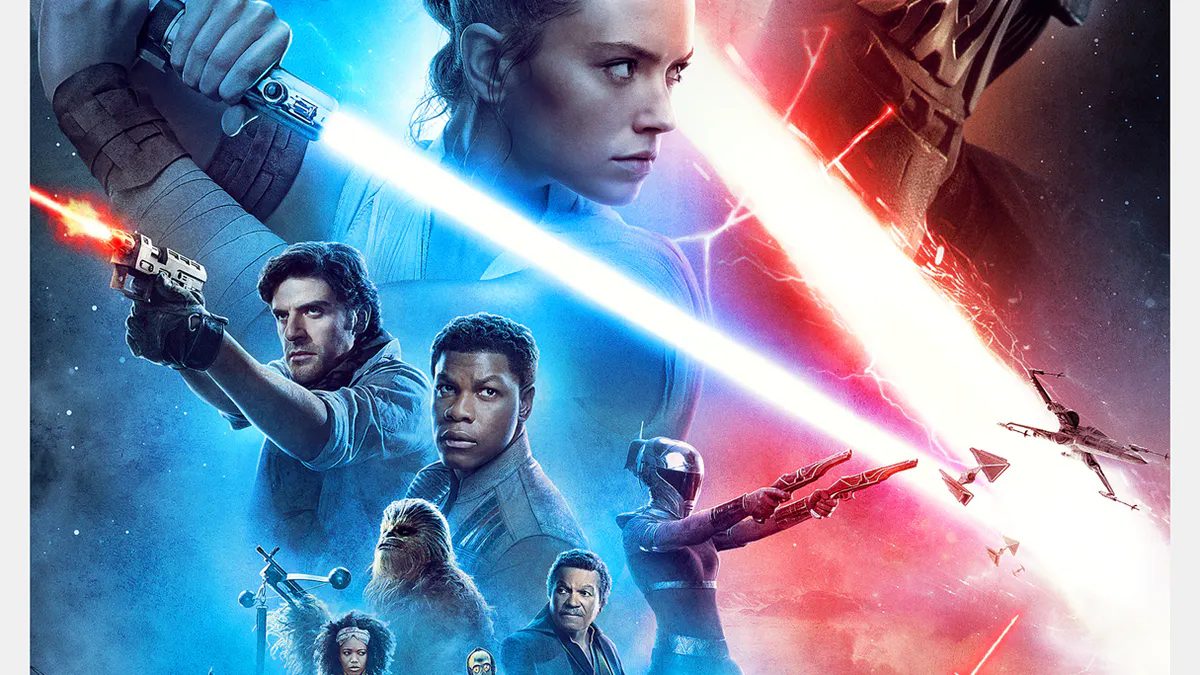 "'STAR WARS: THE RISE OF SKYWALKER' AS ENVISIONED BY DIRECTOR J.J. ABRAMS"
D​ecades in the making…
"STAR WARS: The Rise of Skywalker" is the final film in the STAR WARS saga. Its scope within the STAR WARS universe is massive, as is suggested by the large and familiar cast which includes Carrie Fisher, Mark Hamill, Adam Driver, Daisy Ridley, John Boyega and Billie Dee Williams, as well as a few noteworthy cameos (I will not spoil the surprise for you).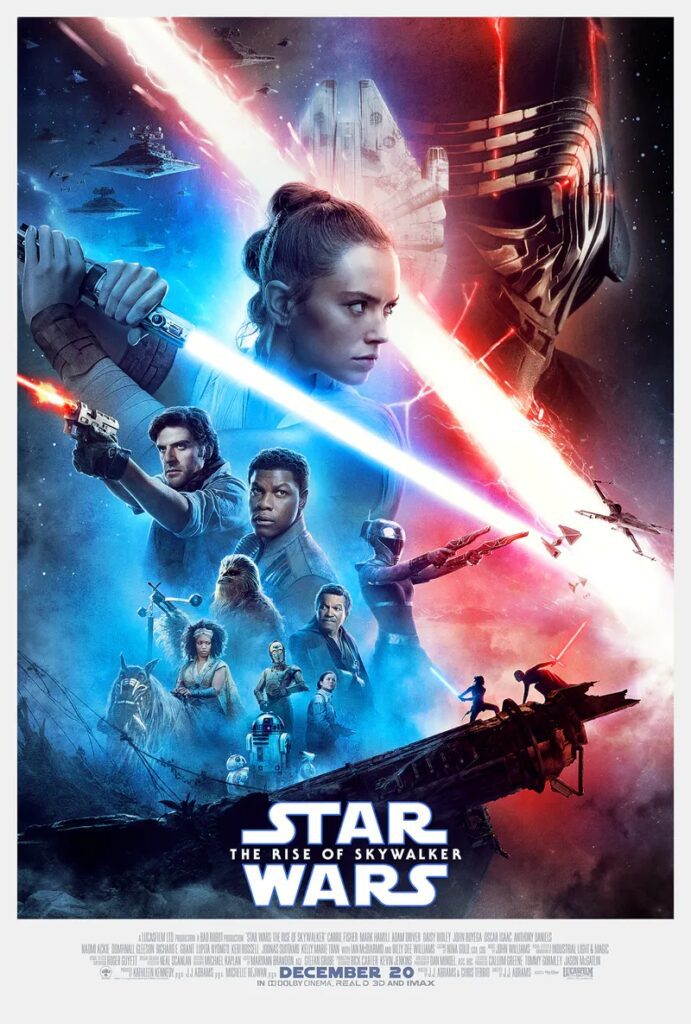 In the Global Press Conference, Director J.J. Abrams discussed the challenges faced in "wrapping up not one film, not three films but nine." Needless to say, he felt a strong and significant sense of responsibility for getting this film right.
Where did the ideas for this film come from? We learned from J.J. that "because we had worked on "Force Awakens" – Larry Kasdan and I, and Michelle Rejwan and Kathy (Kennedy) – producers, we had talked about quite a few things back in the day, so it was a bit of sort of picking up where we had left off. The fact is that what Rian Johnson had done in "Last Jedi" had set up some things that were sort of wonderful for the story – one of the things being that the cast was separated – the characters weren't together for the entire movie, essentially."
"This was the first time that the group got to be together. Chris (Terrio – co-writer with J.J. Abrams) and I got together. We knew immediately we wanted to tell a story of a group adventure. There were some very specific things that we were both drawn to immediately and we just started doing the thing that you do, which is you say what do you desperately want to see? What feels right?"
"STAR WARS: The Rise of Skywalker" is truly epic, as is exemplified by one particular battle scene in space between the forces of good and evil (you'll know it when you see it). J.J. said, "the scale of the movie is pretty enormous and we knew that none of that would matter, none of it would work, if you didn't care deeply and track with the people. So the most important thing – the people – we were good with. We knew we had this incredible cast, who I think have gone above and beyond anyone's expectations, and are truly spectacular in the film."
The cast members do become those characters to us, as we are transported back to a long time ago in a galaxy far, far away…
The film brings back, for one final farewell, many of the heroic and villainous characters that we remember so well, and in familiar places, in an epic fight between the forces of good and evil. Yet while it has many of the characters that we've grown to love or despise for decades, the epic battles in space, the technology, exotic planets and places, and more, that is not enough.
To their credit, "STAR WARS: The Rise of Skywalker" tries hard to do it all, as it wraps up many loose ends. The problem is not that it gets wrapped up, but what is lacking. The best of the STAR WARS films have great heart and a wry sense of humor. They keep us breathlessly on the edge of our seats, again and again. That seems to be missing from this film. Perhaps what this film-to-end-all-films in the STAR WARS saga is lacking is a fresh new story that takes off in a new, surprising and totally unexpected direction; a story that is substantially new and wondrous and surprising; a story that catches us off-guard again and again; a fresh new story – a reset – that makes us eager to see this film more than just once – a truly memorable film to celebrate this end of an era. Instead, while there are some surprises, it stays close to the storylines that preceded it, making this story too predictable. Is that its weakness?
After the anticipated extra-long break in production, it will be interesting to see what the future holds for STAR WARS. In the meantime, let's check out "The Mandalorian."
"STAR WARS: The Rise of Skywalker" is in theaters now. To see videos, including the final trailer, still images from the movie and for more information, visit www.starwars.com/films/star-wars-episode-ix-the-rise-of-skywalker.
COPYRIGHT © 2020 BY JAN WAGNER – AUTOMATTERS & MORE #624