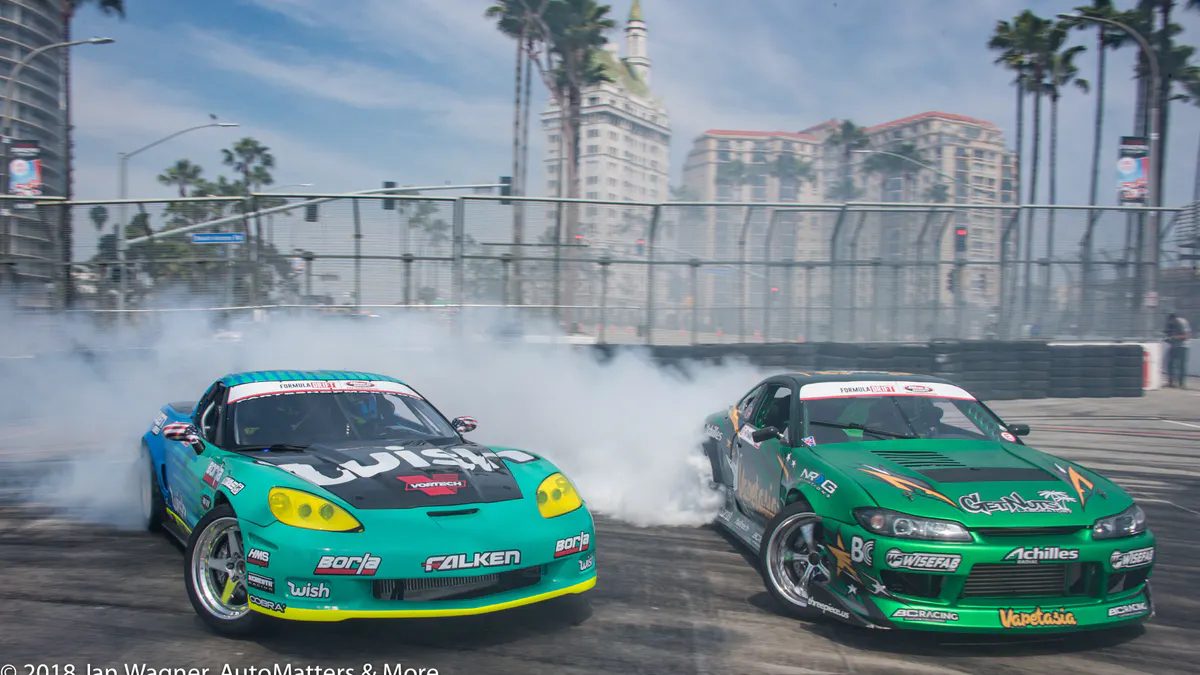 THE TOYOTA GRAND PRIX OF LONG BEACH HAS IT ALL!
SIX SERIES: IndyCar (+ pits), IMSA Sports Car GP, Pirelli World Challenge, Historic TransAm, Motegi Racing Super Drift & Stadium Super Trucks!
The 44th annual event included six professional auto racing series, picture-perfect weather, unsurpassed access to the teams and drivers, exhibits, food, entertainment and close proximity to everything else that Southern California has to offer.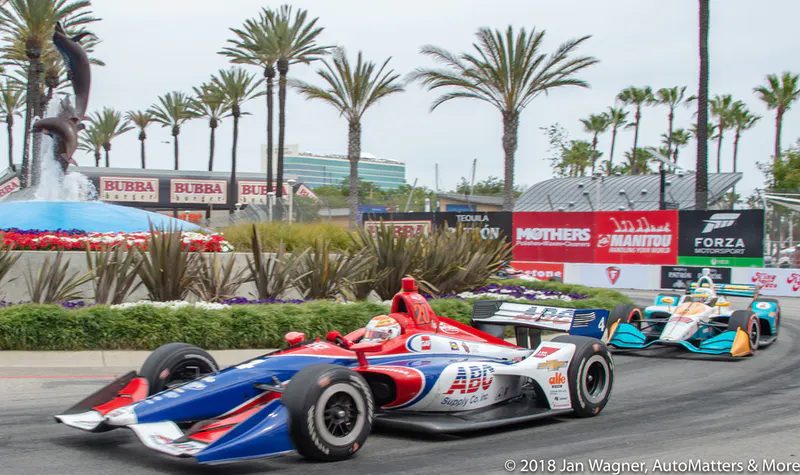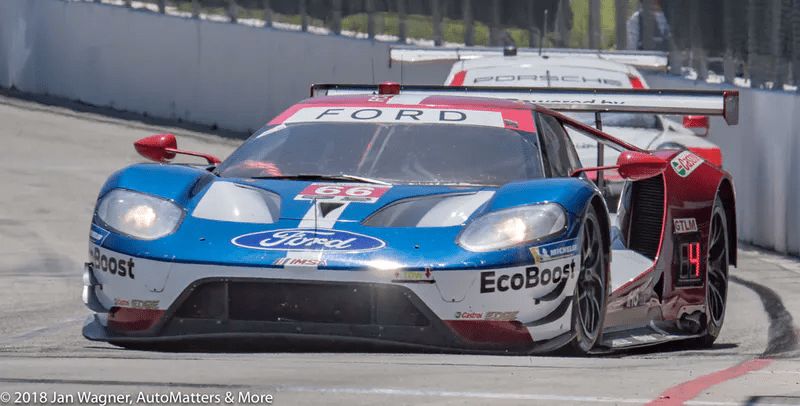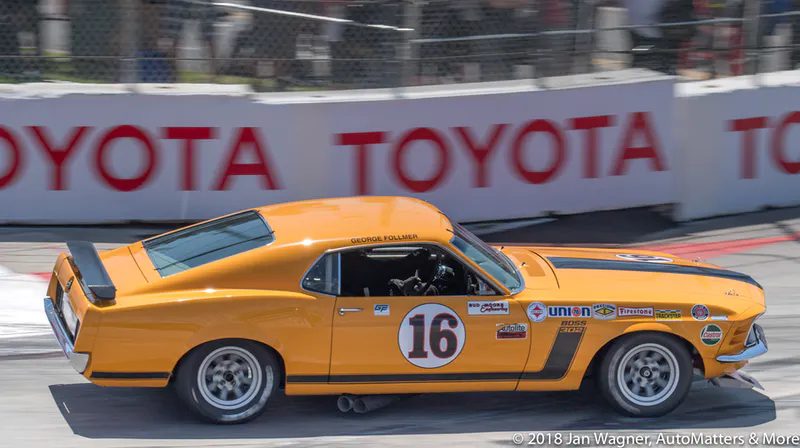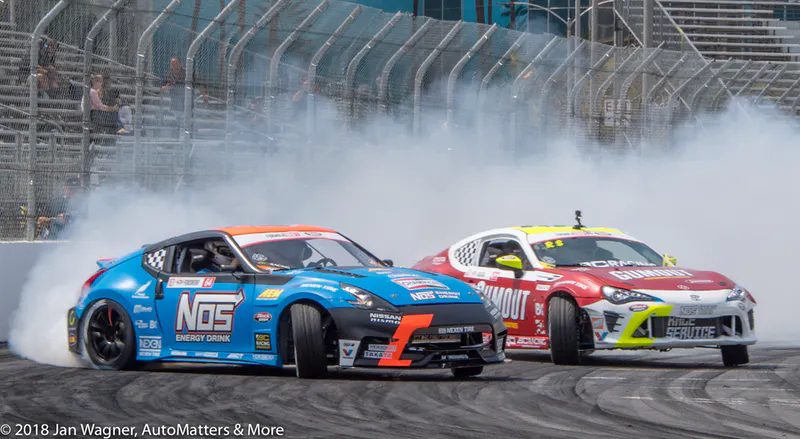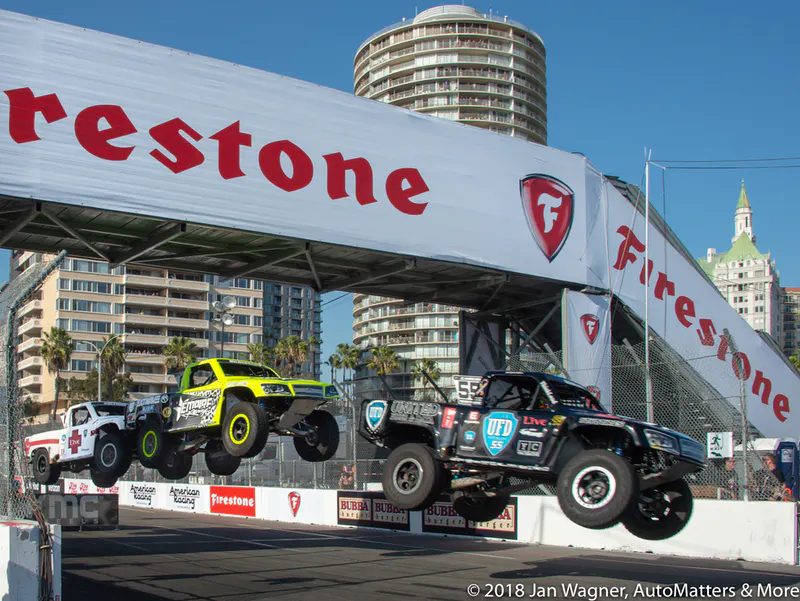 THE PARTY IS ON!
Billed as the ultimate "Party on the Beach," the 44th Toyota Grand Prix of Long Beach featured much for fans to see and do.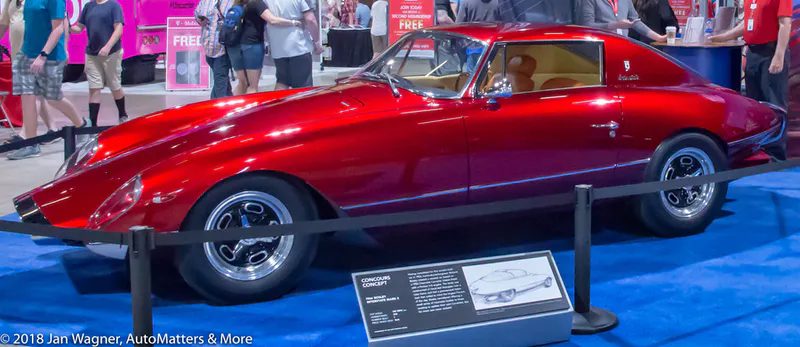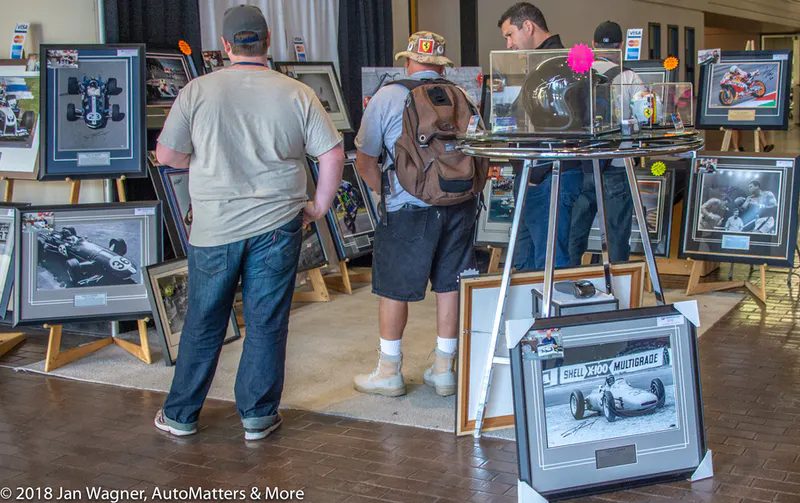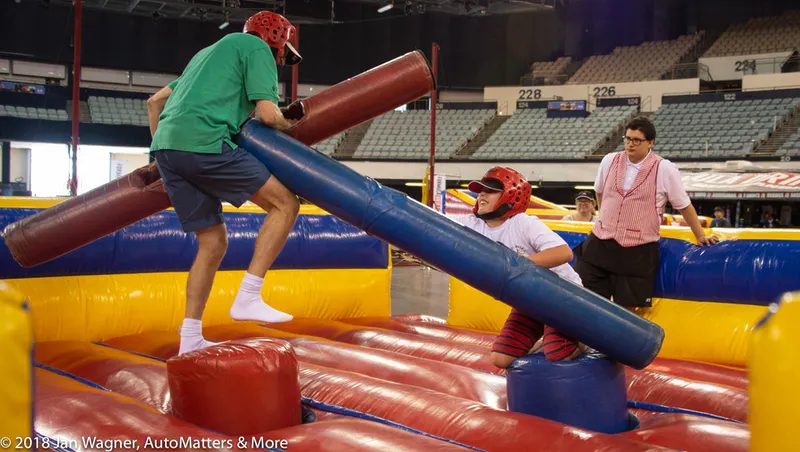 The inaugural, sold-out, "Run the Course" 5K walk/run for charity let fans experience the iconic racetrack first-hand.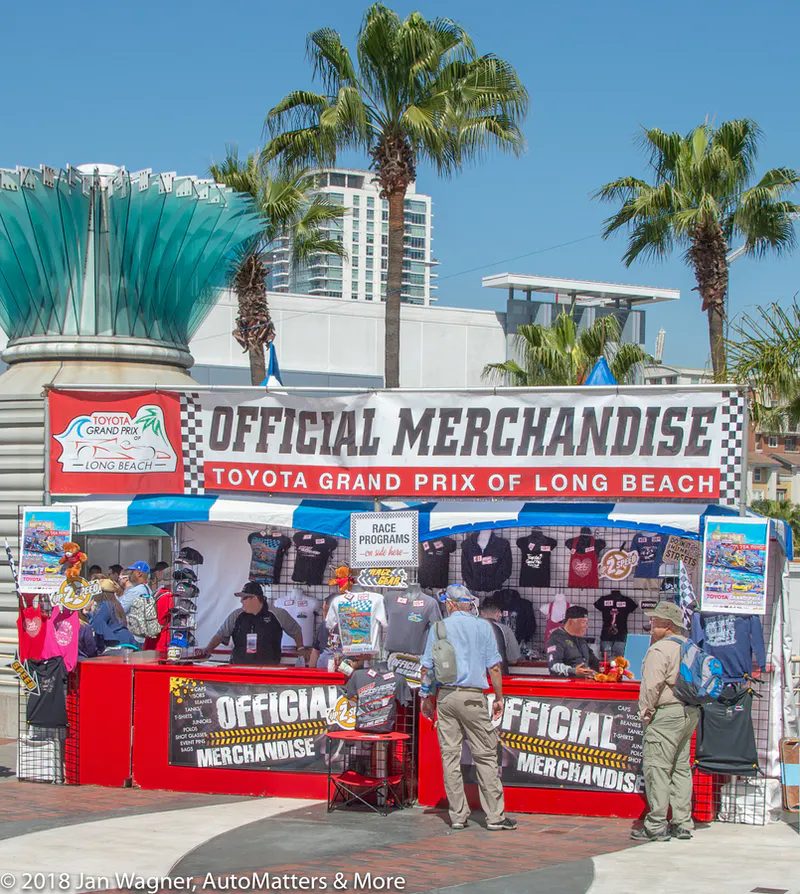 The free "Roar in the Shore" included Pirelli World Challenge car displays and driver autographs, racing simulators and motorcycle stunts. Miss Toyota Grand Prix of Long Beach was officially crowned.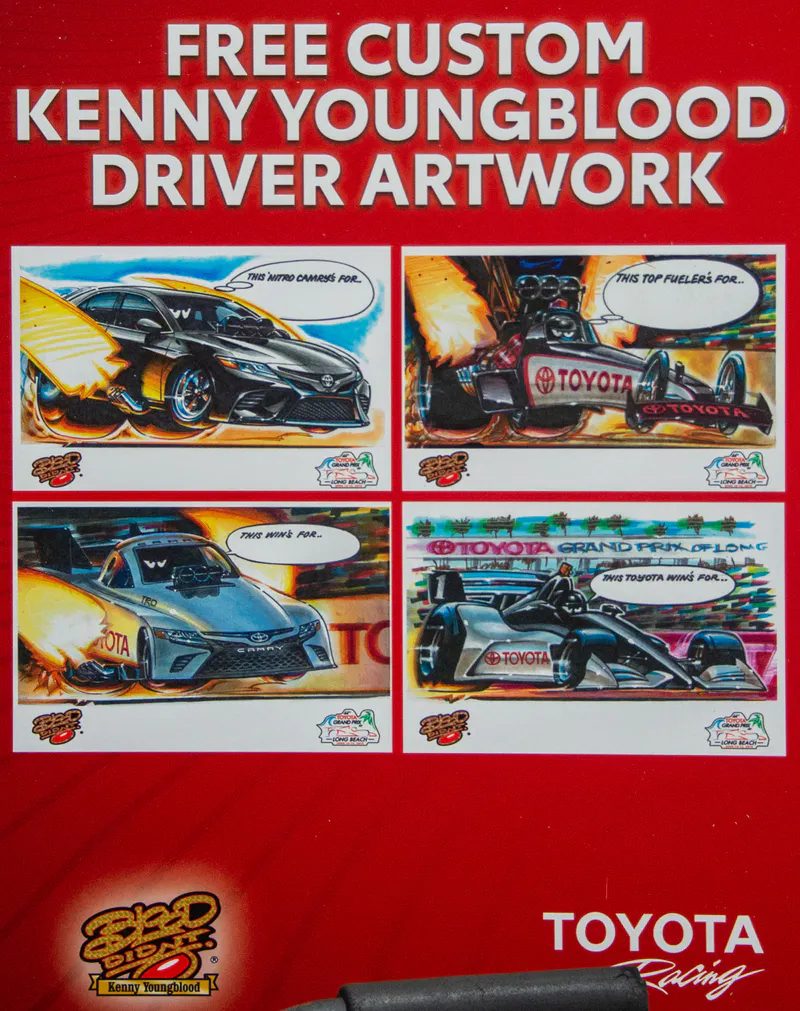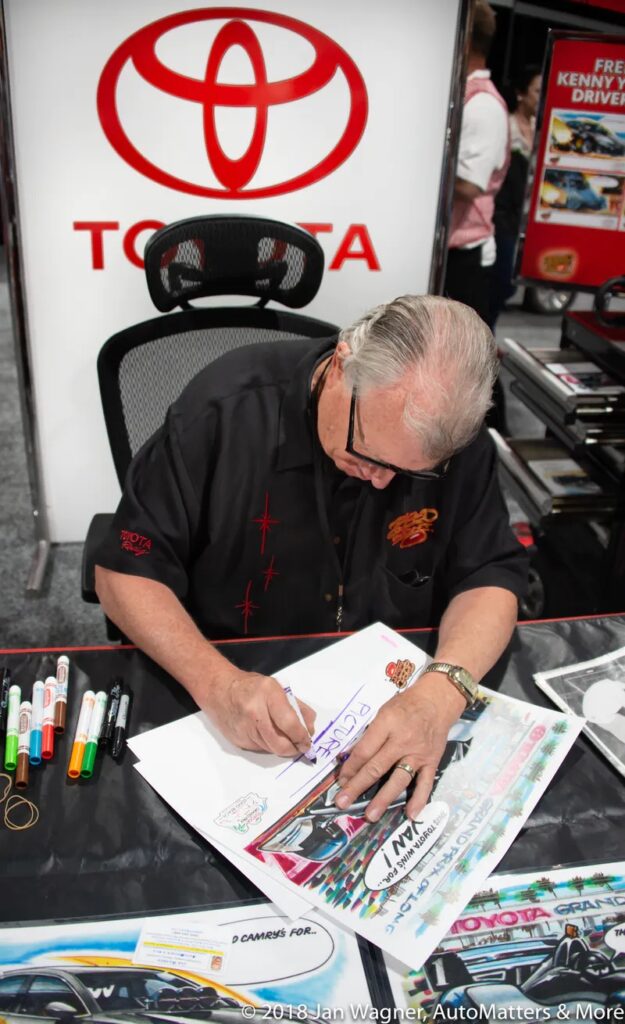 Racing legends and past Long Beach winners Juan Pablo Montoya and Helio Castroneves were honored at the Long Beach Motorsports Walk of Fame induction ceremony.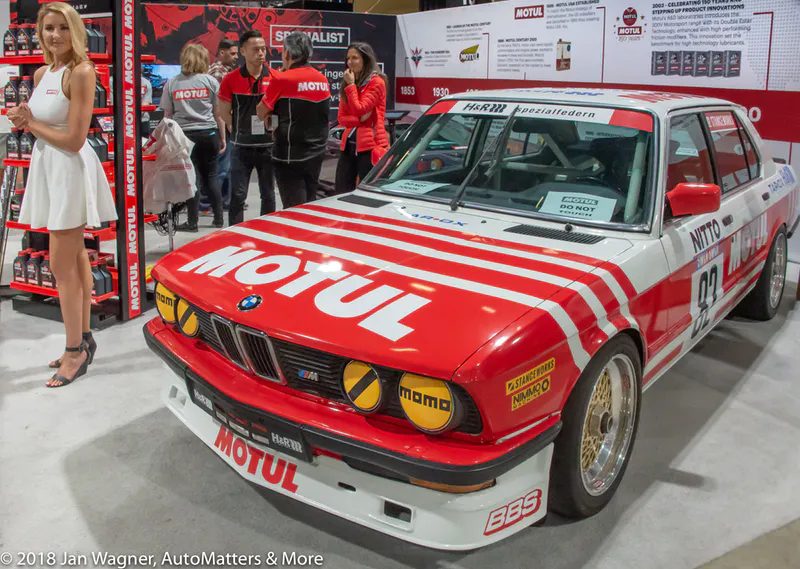 The annual "Thursday Thunder at The Pike Outlets" was a free pre-race party featuring live music, motocross freestyle demonstration, motorcycle stunts and an IndyCar pitstop competition.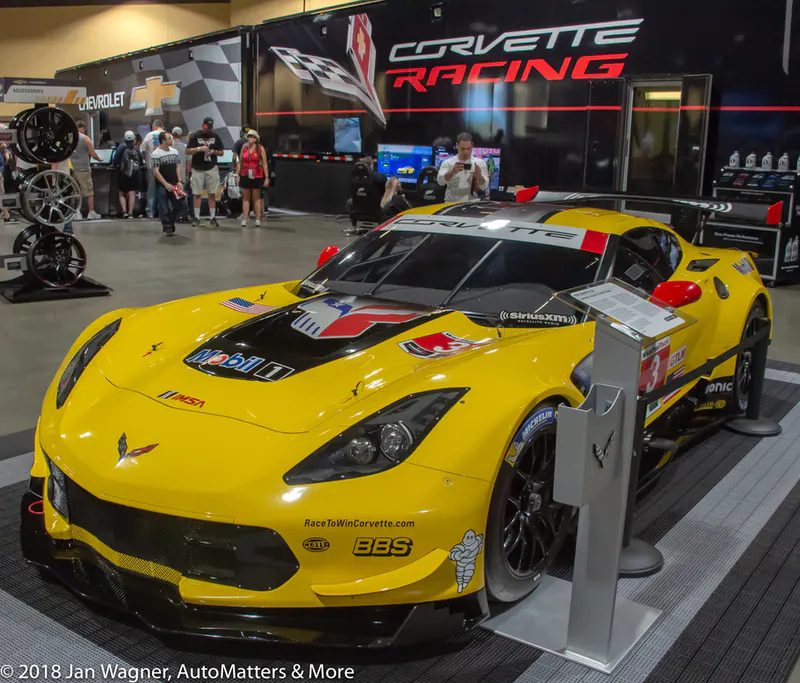 The Verizon IndyCar Series Fan Appreciation All-Driver Autograph Session was in the IndyCar paddock, and the Fiesta Friday Concert was on the Concert Stage.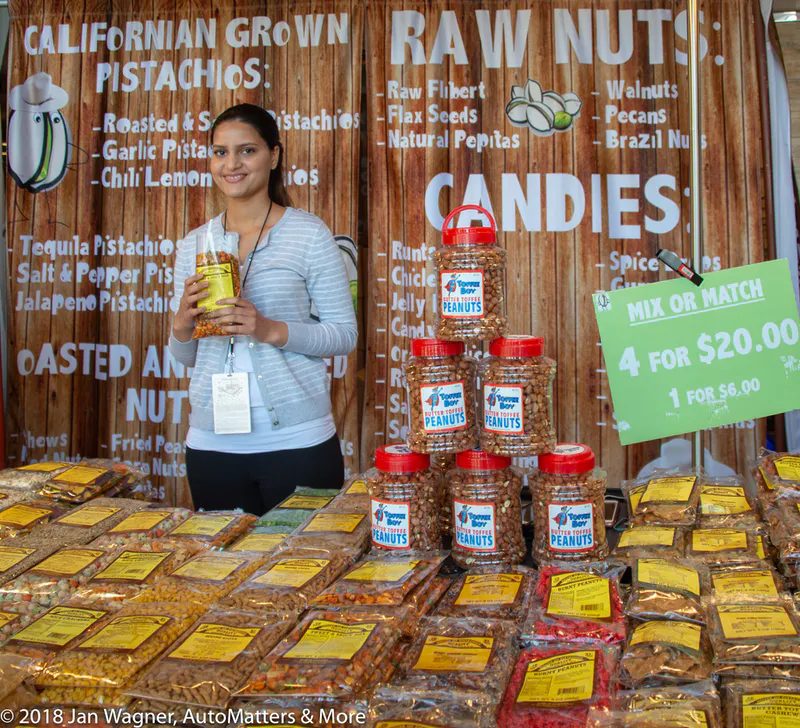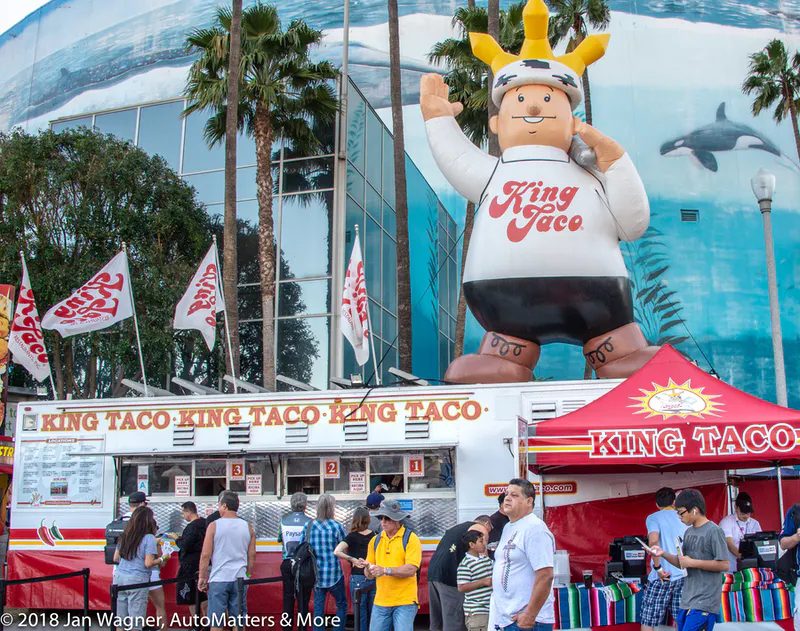 ALEXANDER ROSSI, THE VERIZON INDYCAR SERIES AND "THE AMAZING RACE"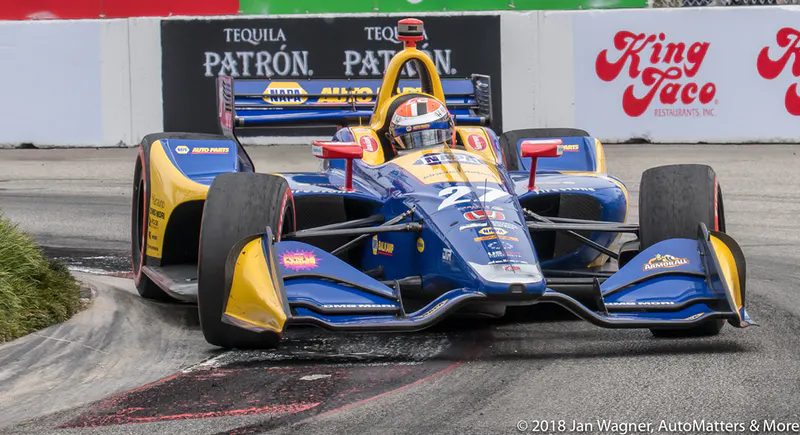 In an exciting race that had five different leaders, American driver Alexander Rossi – winner of the 100th Indy 500 in 2016 and former Formula One driver – led 71 of the 85 laps to win this year's Long Beach IndyCar race.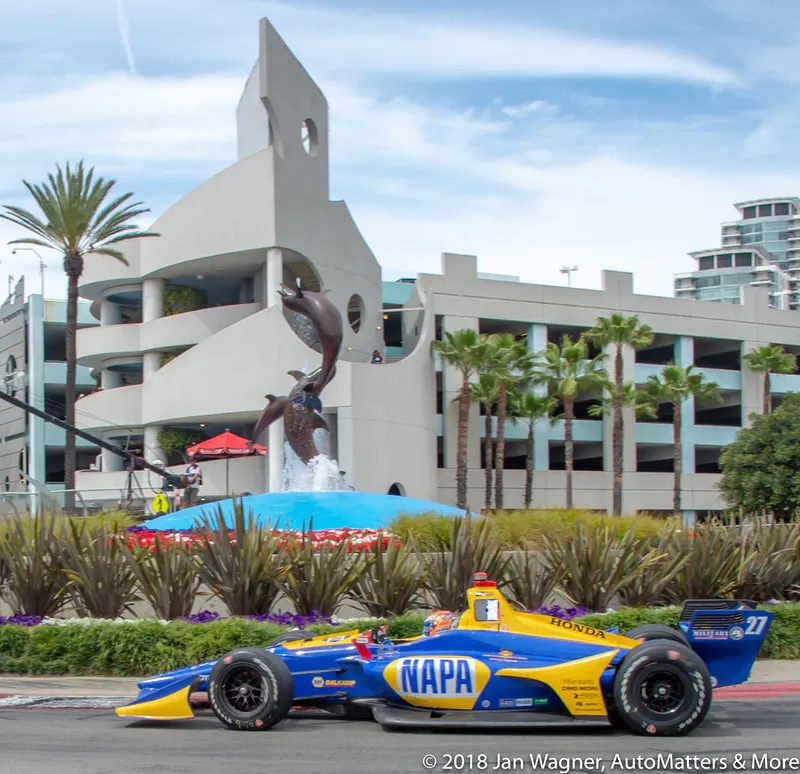 Alexander is a genuinely nice guy. He revealed a fascinating, rarely seen, unvarnished look at himself off of the racetrack when he and fellow IndyCar racer Conor Daly participated as a team on the 30th and most recent season of the long-running CBS reality T.V. show "The Amazing Race" (www.cbs.com/shows/amazing_race/cast/215794/, #TeamIndyCar, @AlexanderRossi).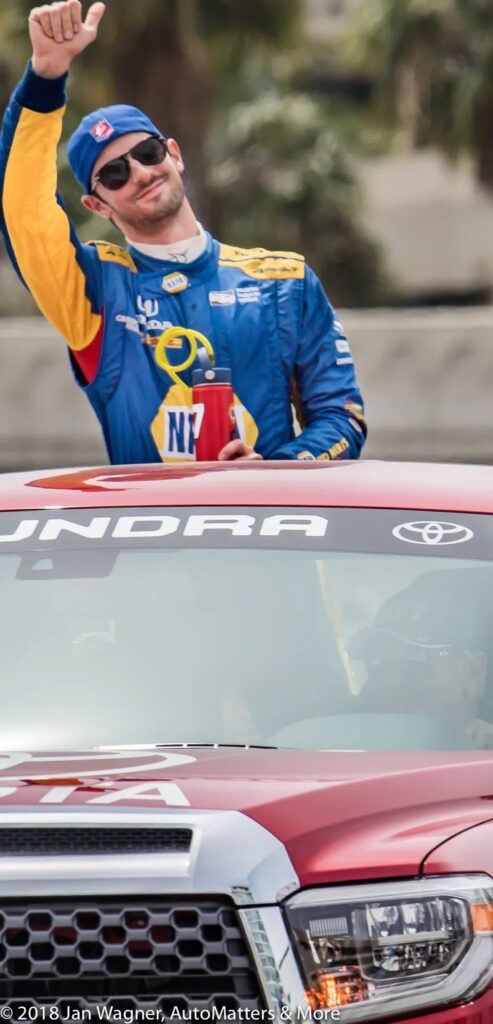 Before the IndyCar race Alexander told me that "what they're portraying is true. It is a reality T.V. show in the sense that there's no second takes, there's no scripts, there's no need to act this way, so everything you're seeing actually did happen." As for how his experience as a driver may have helped him in the race, "I don't think any, other than the fact that both Conor and I were very used to travelling internationally. For someone that hasn't done that, that can be a pretty taxing experience – always waking up in a different hotel room, and being jet-lagged and stuff. I think that our careers kind of prepared us for that. At the end of the day we were both trying to win. We came close but not quite close enough."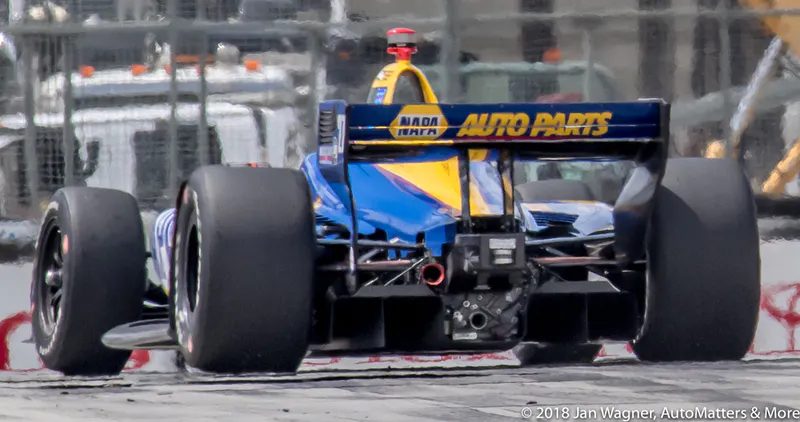 As for the IndyCar race, "it's a special weekend because it's kind of the second home race for me. I think we have like 40 or 50 guests coming down from Northern California, and friends and family, so that always makes Long Beach pretty special." I'm sure they were all thrilled with his race win.
PRE-INDYCAR RACE ACTIVITIES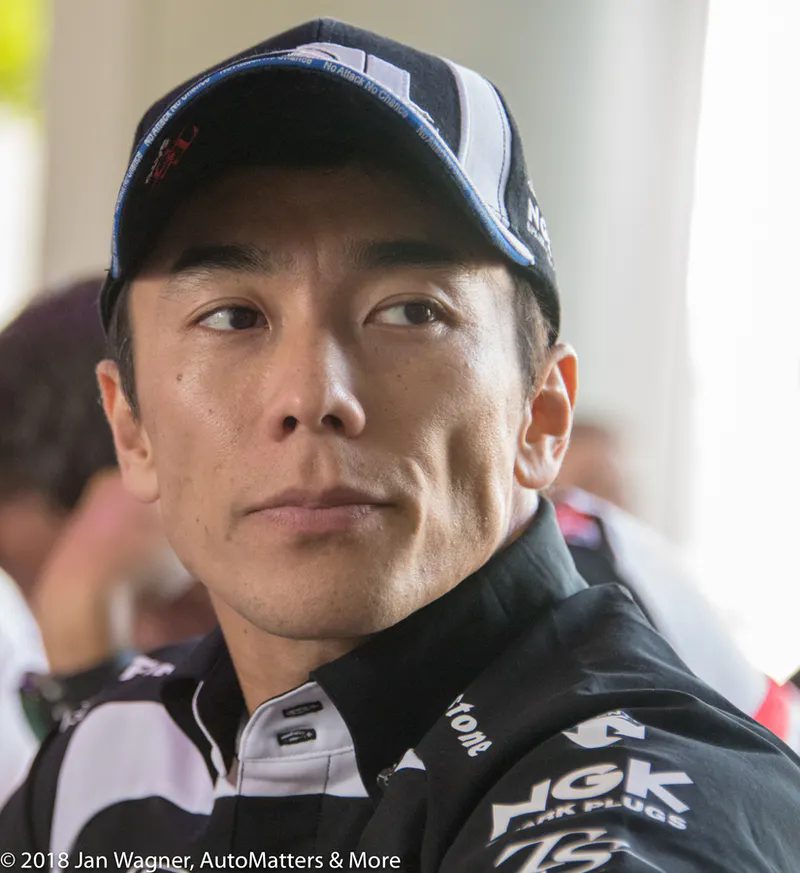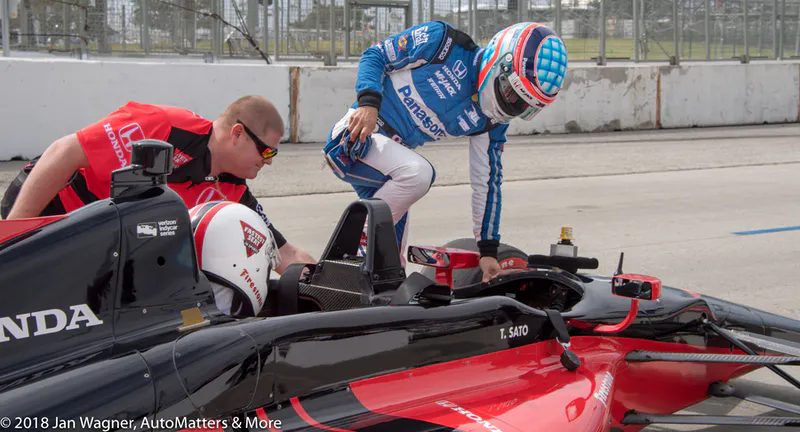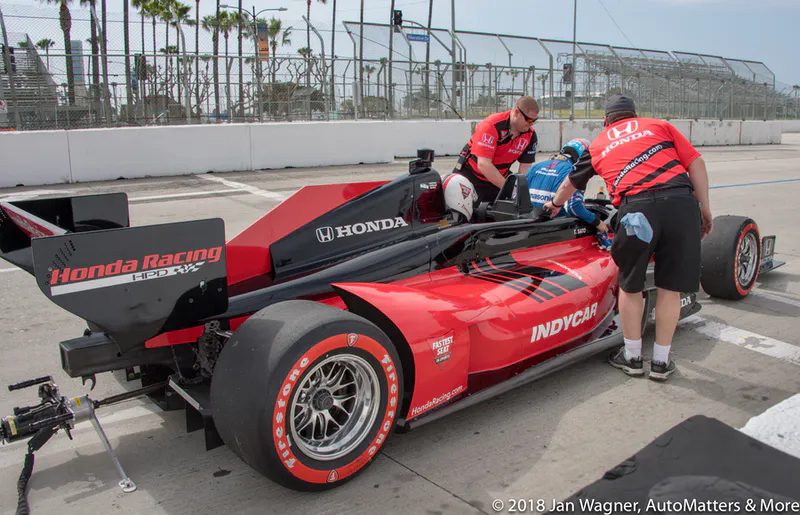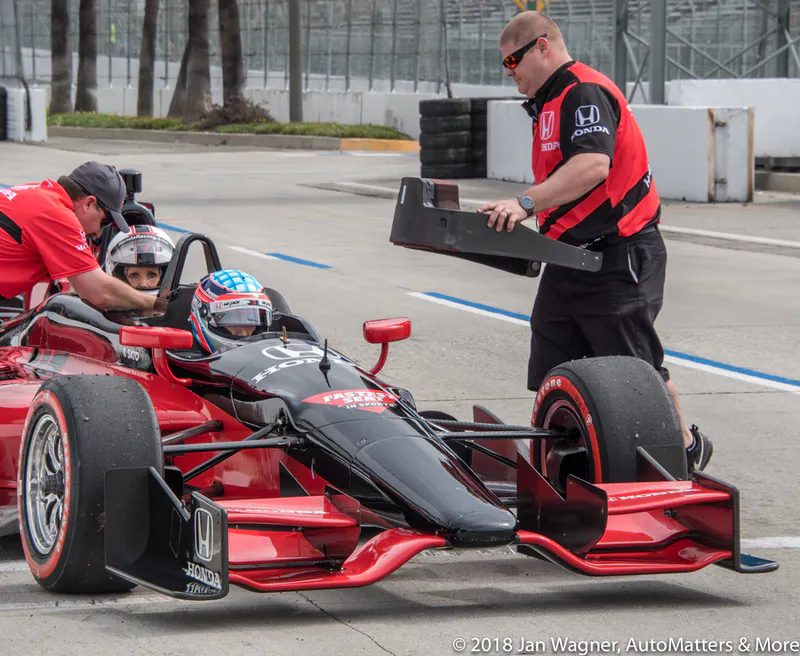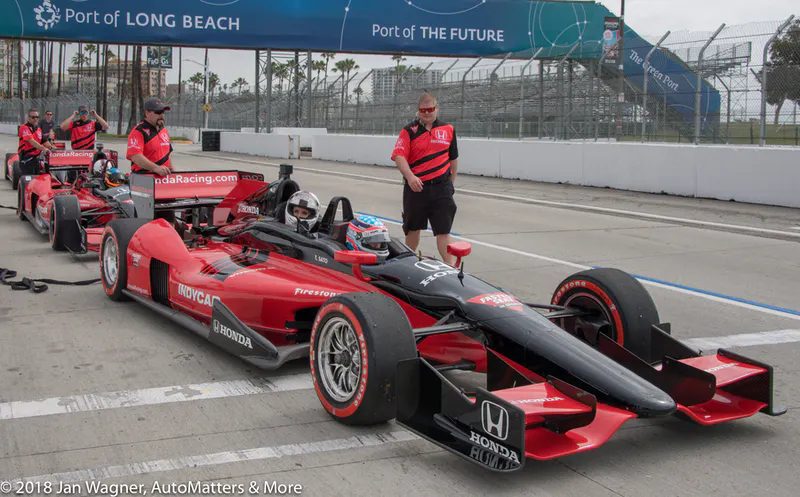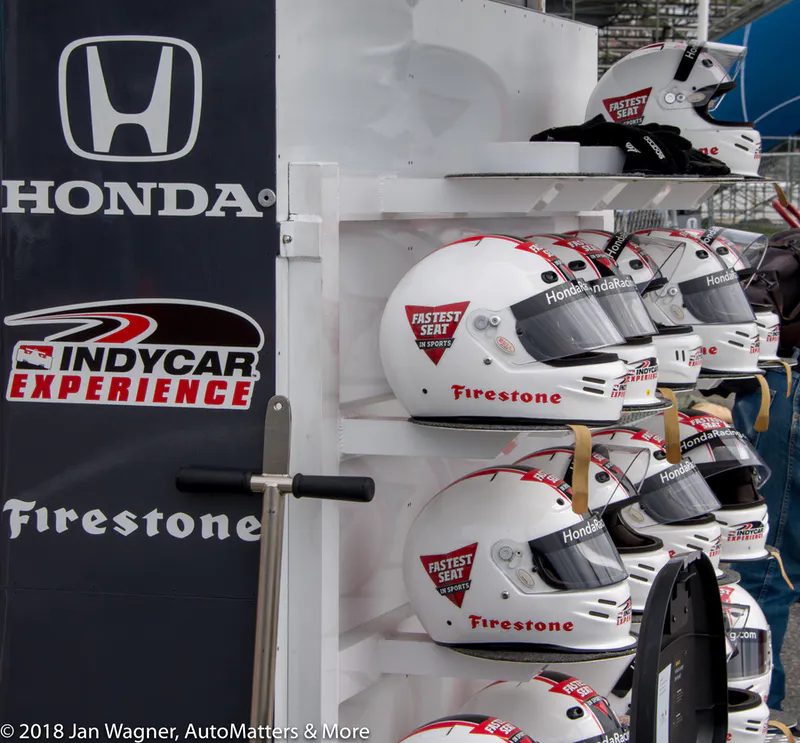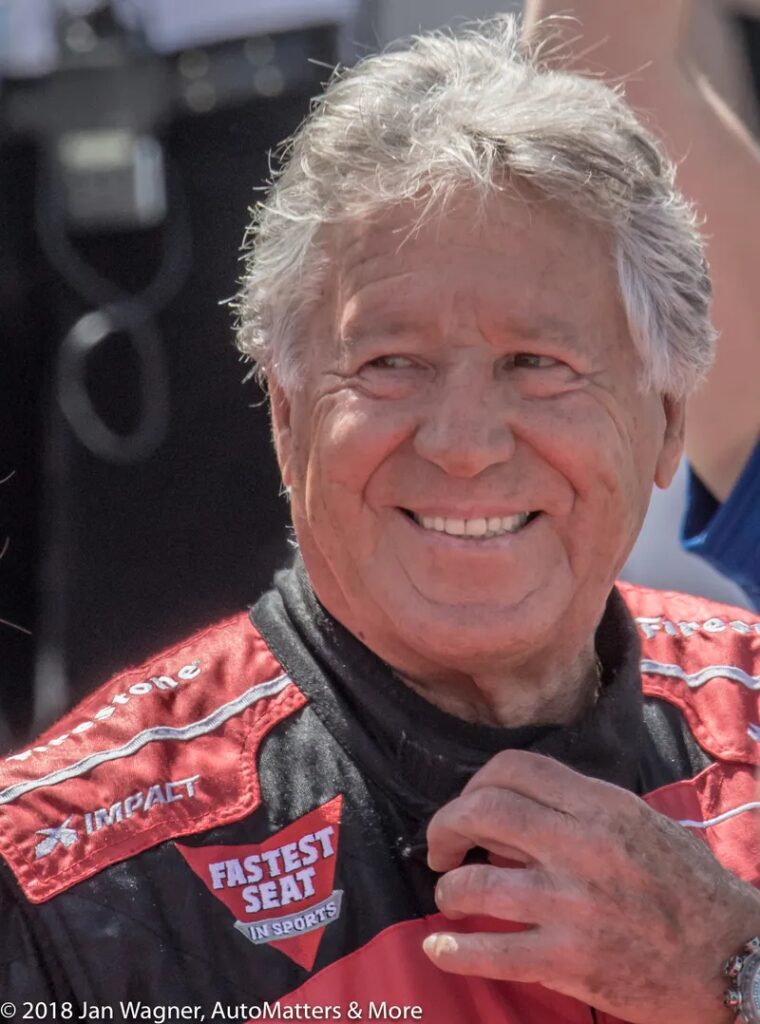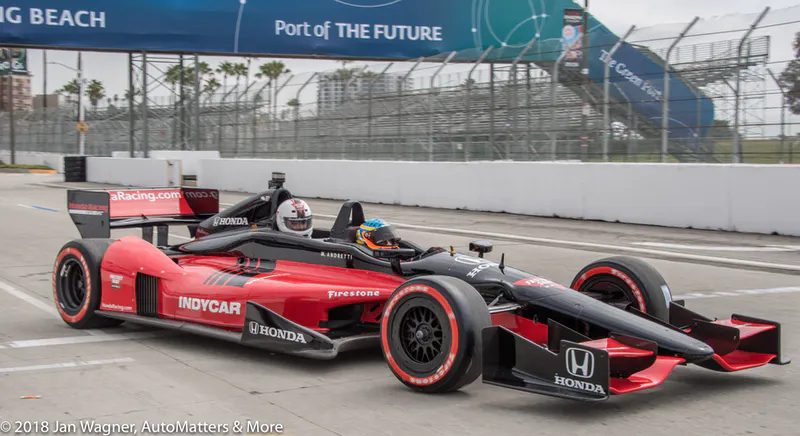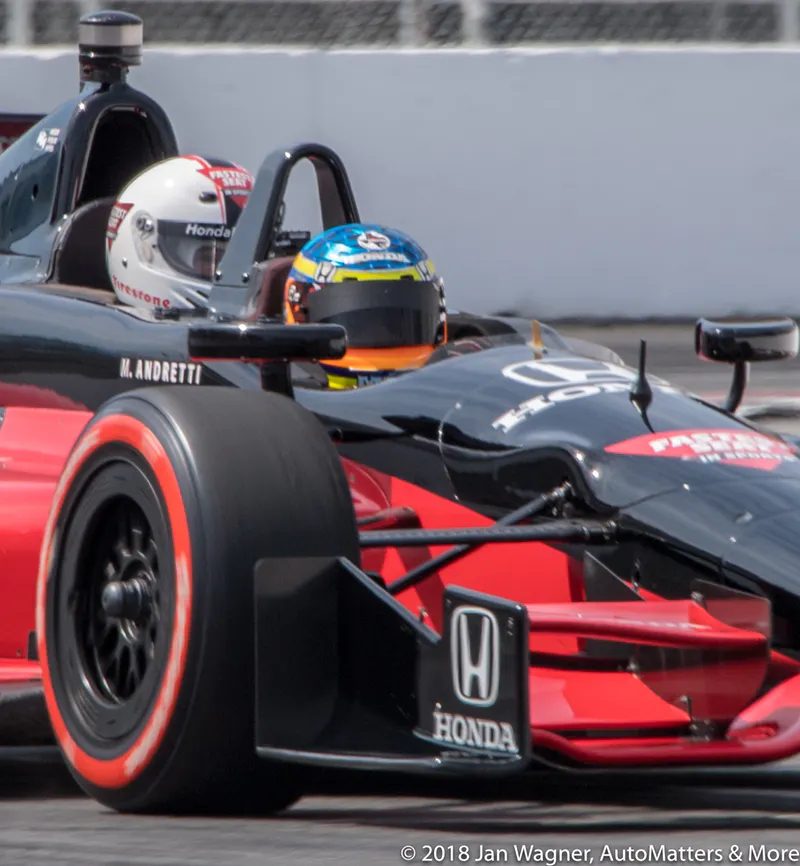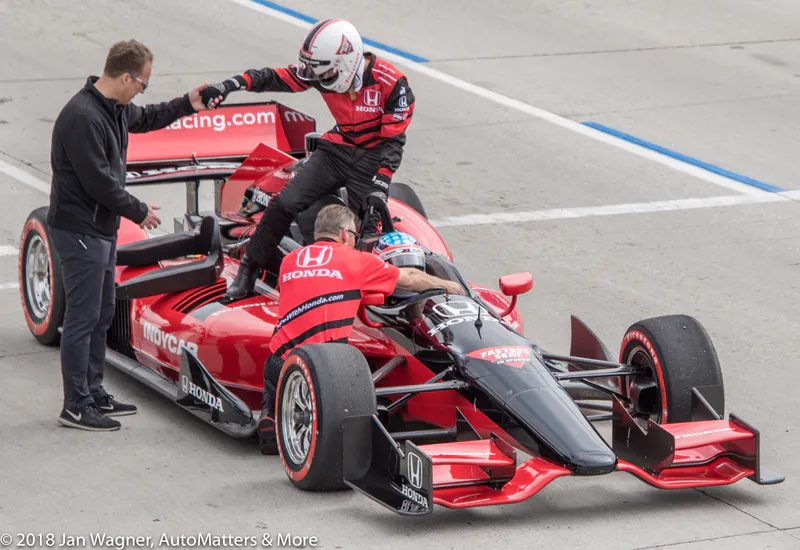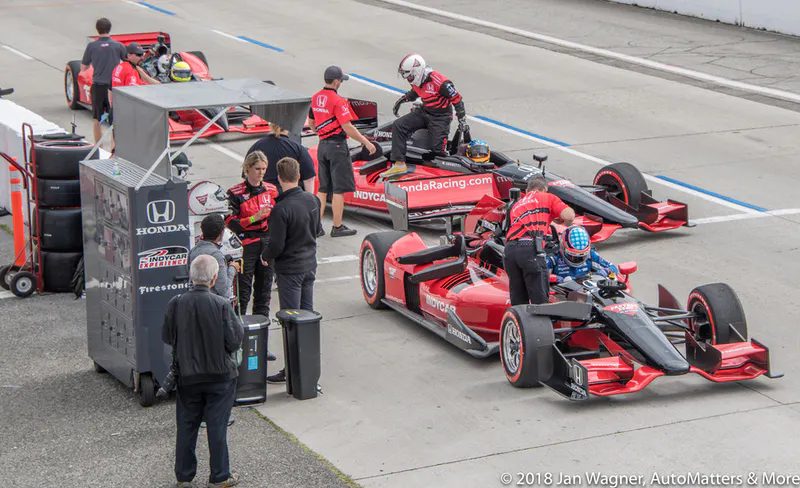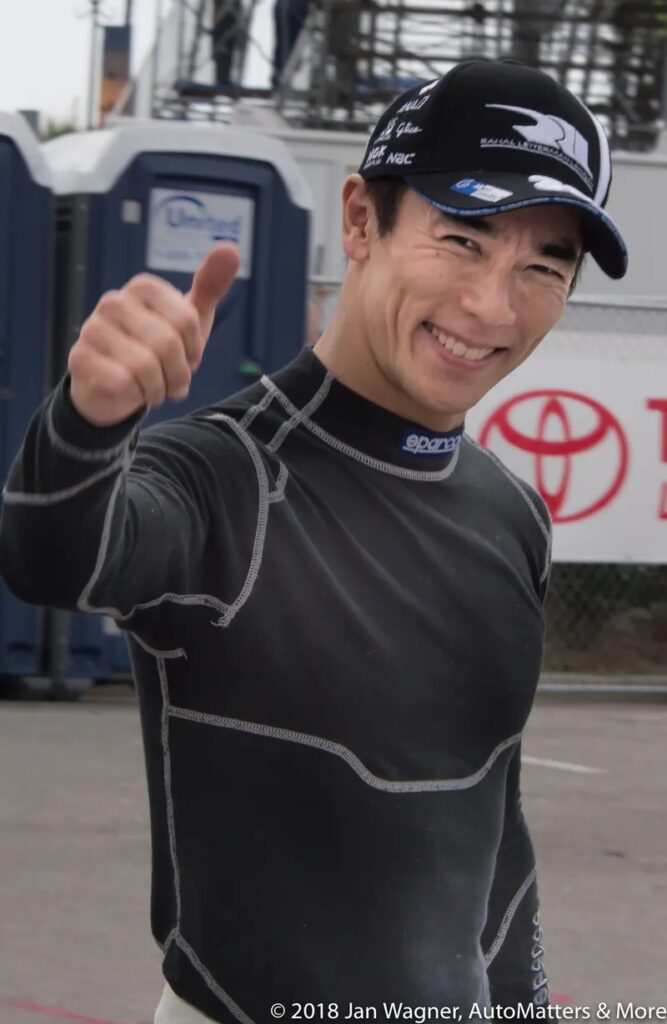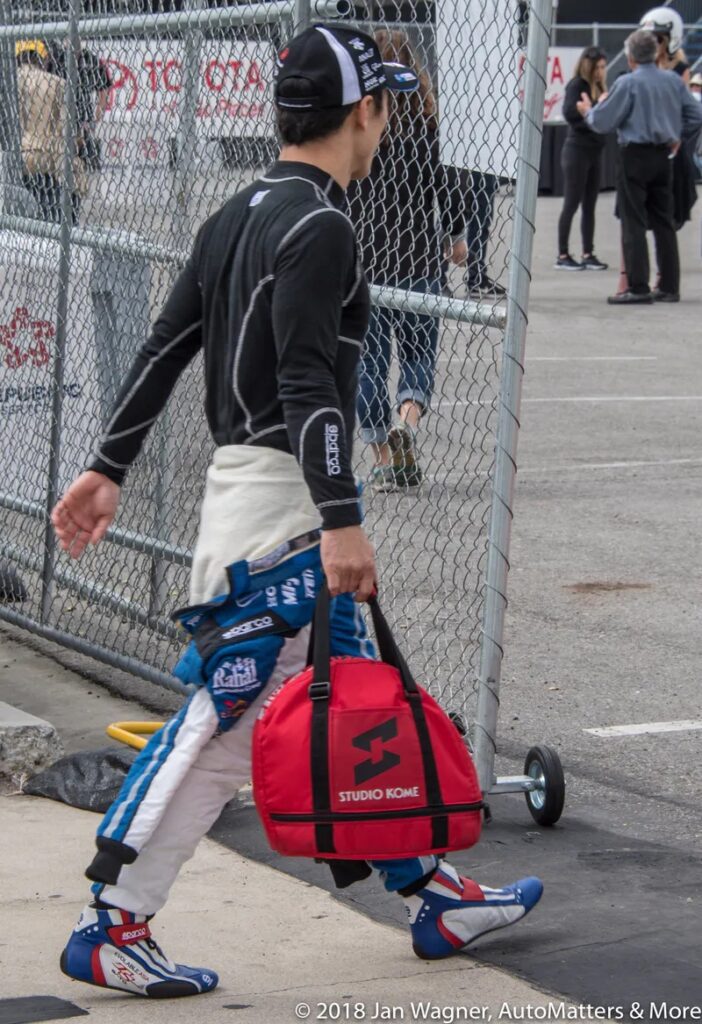 INDYCARS ON THE TRACK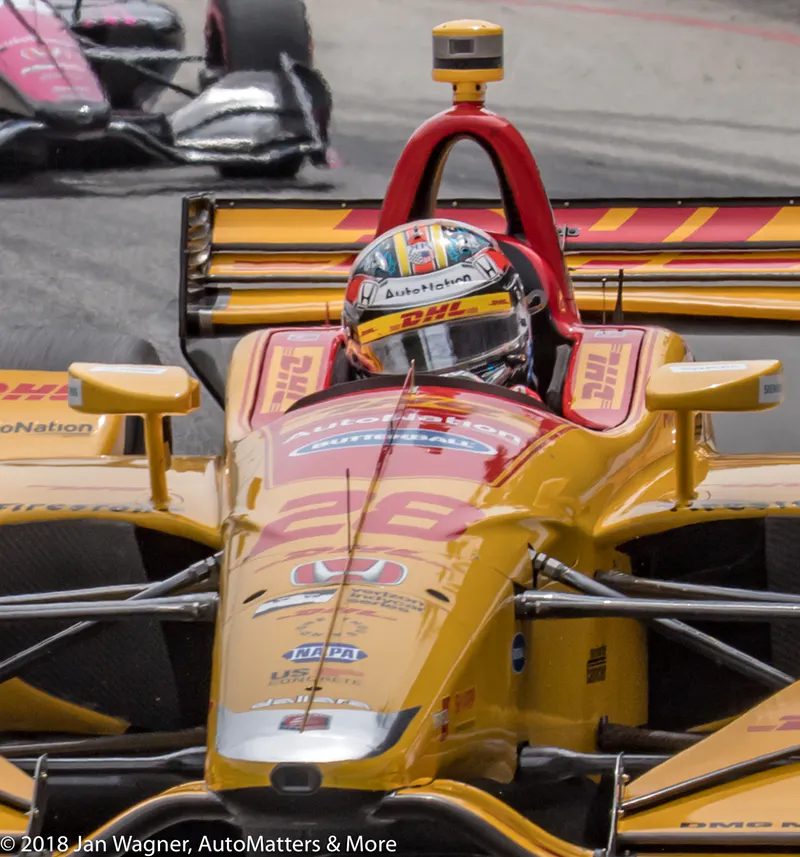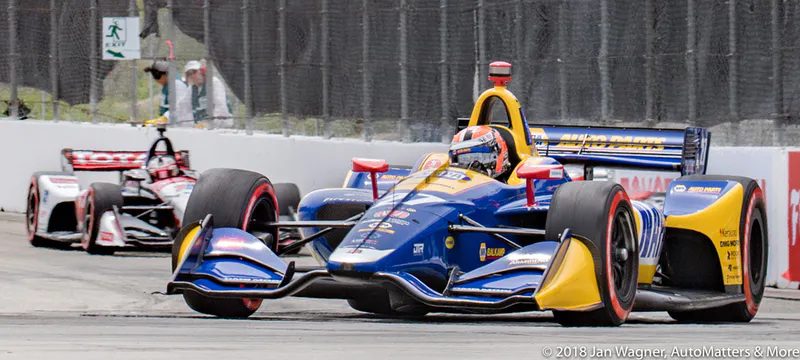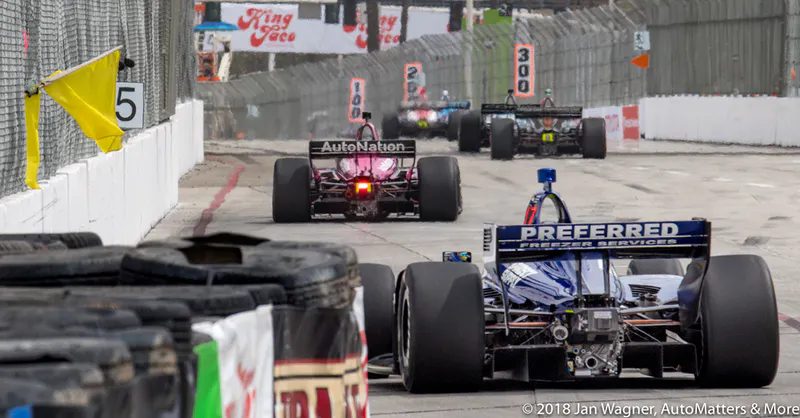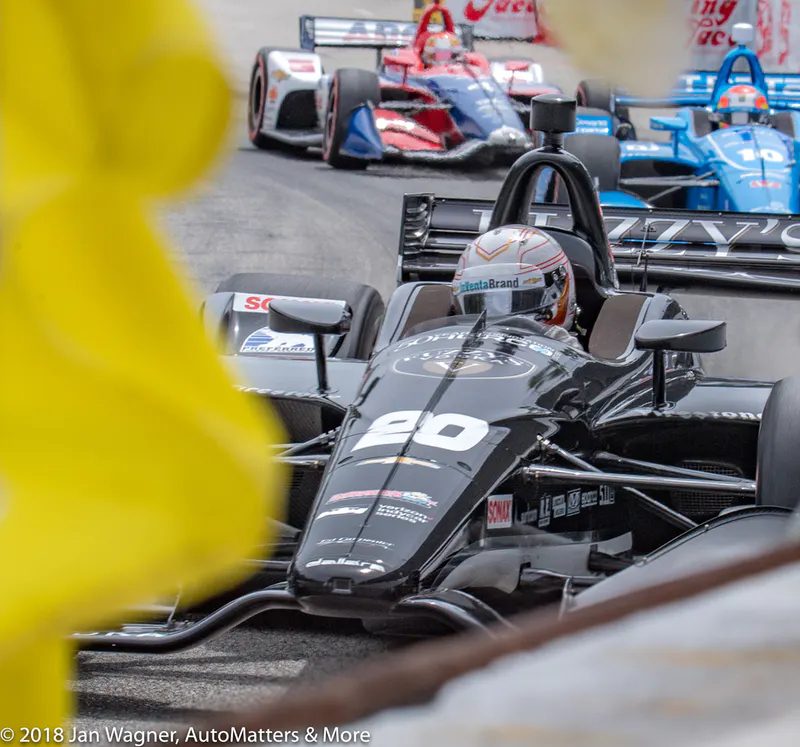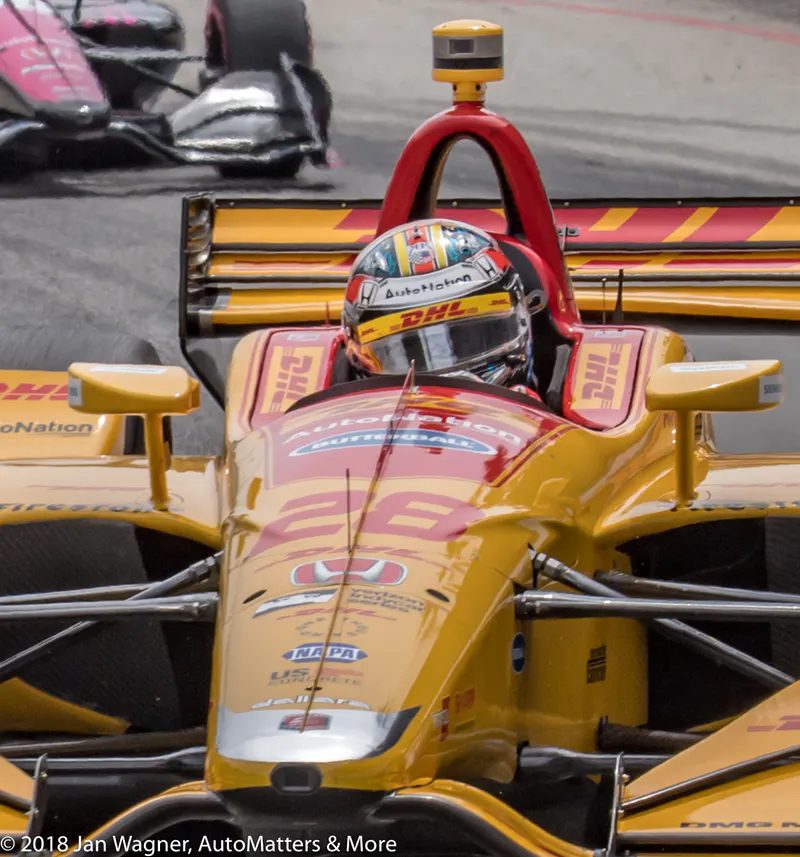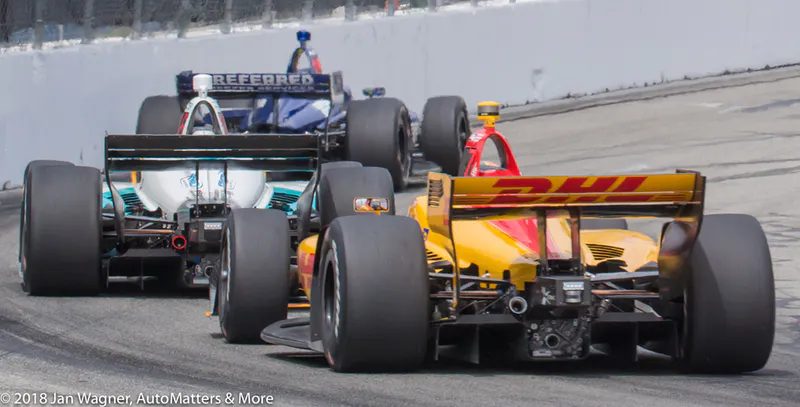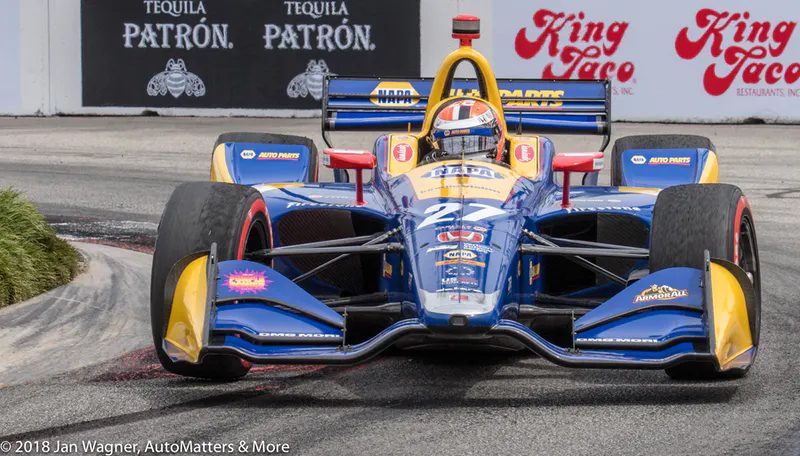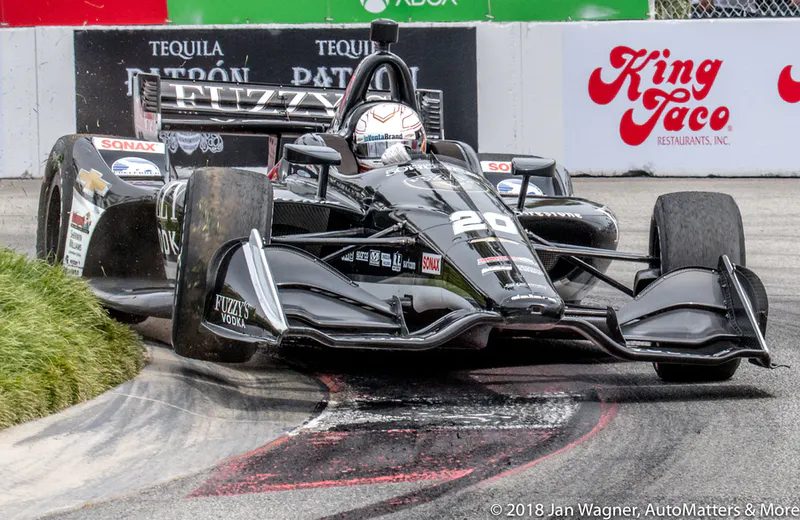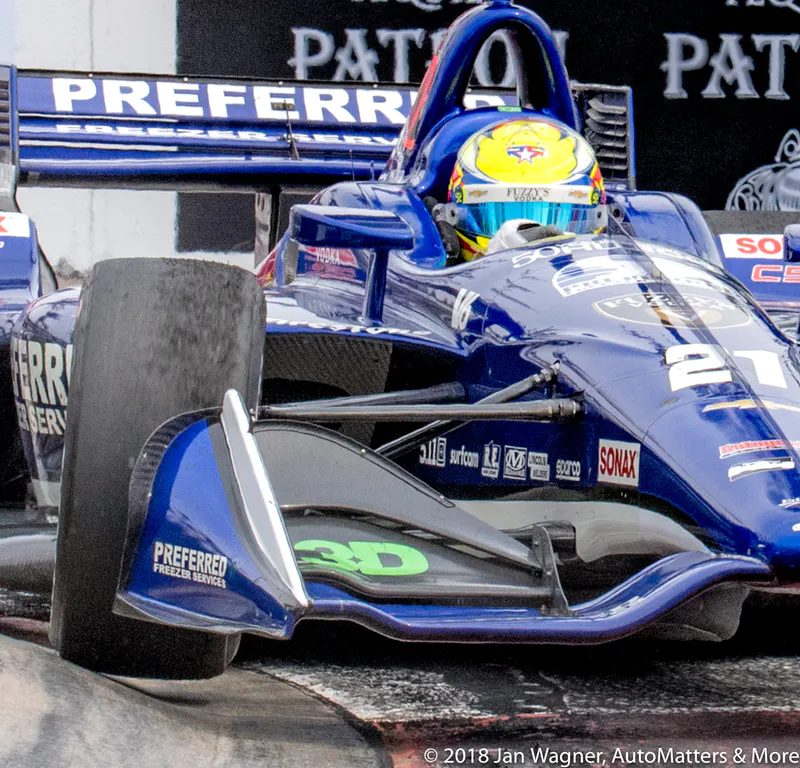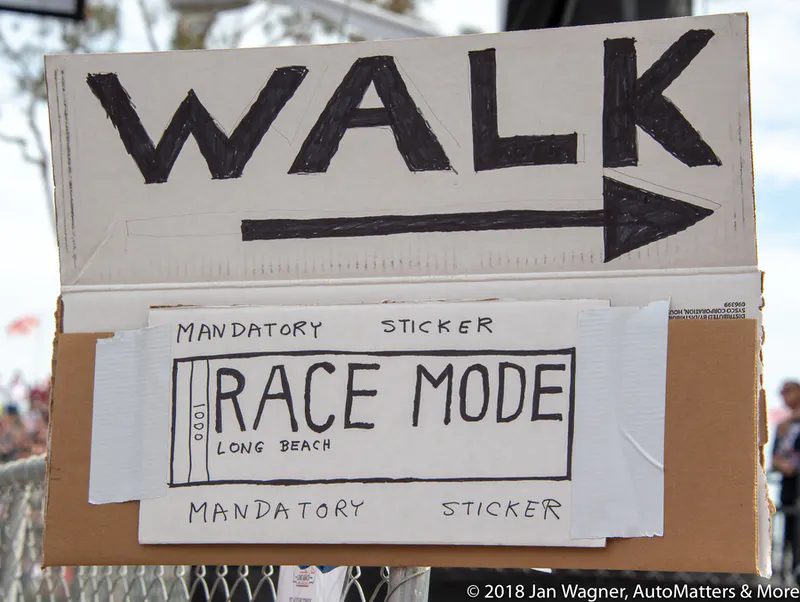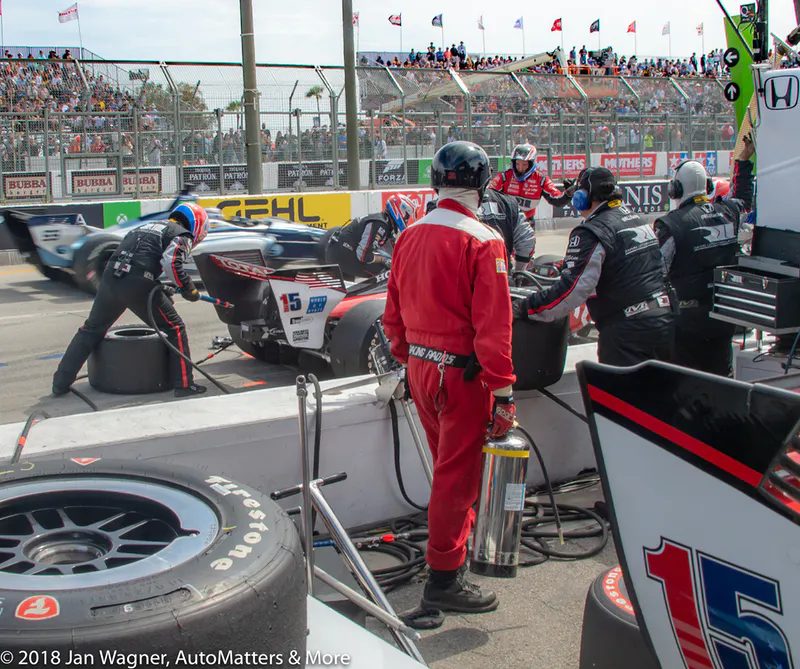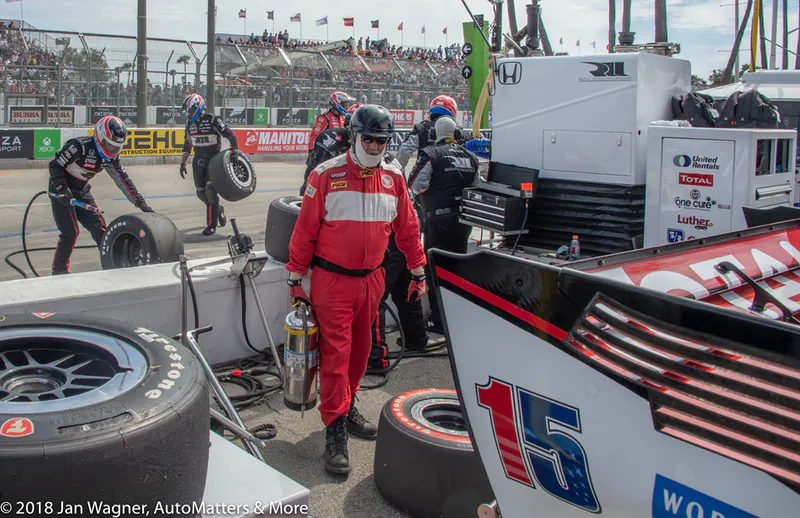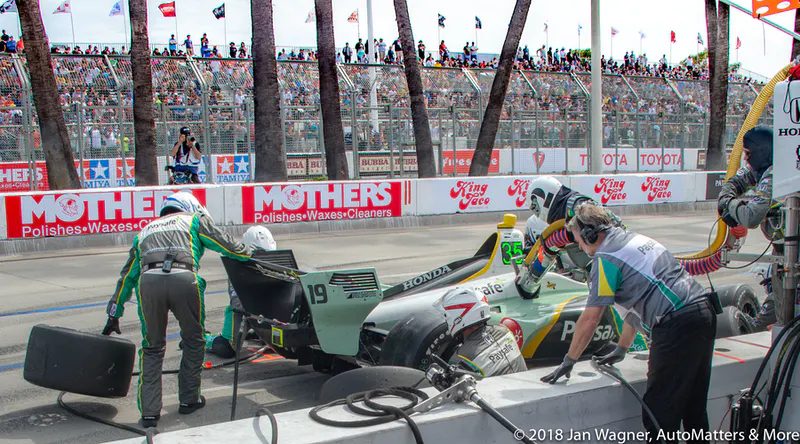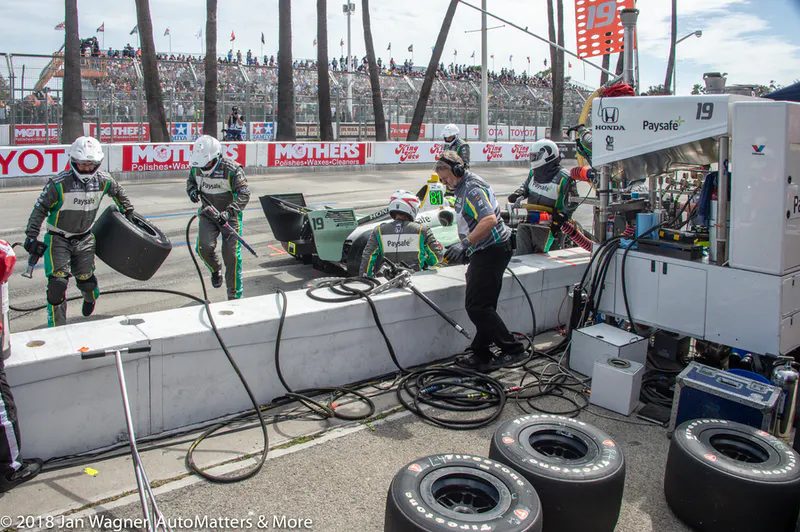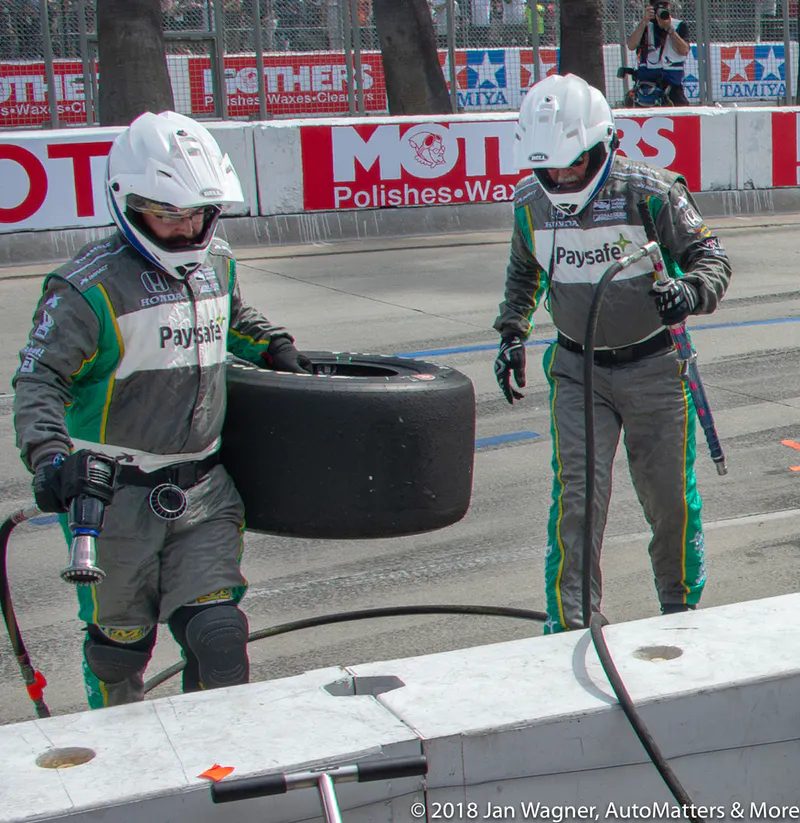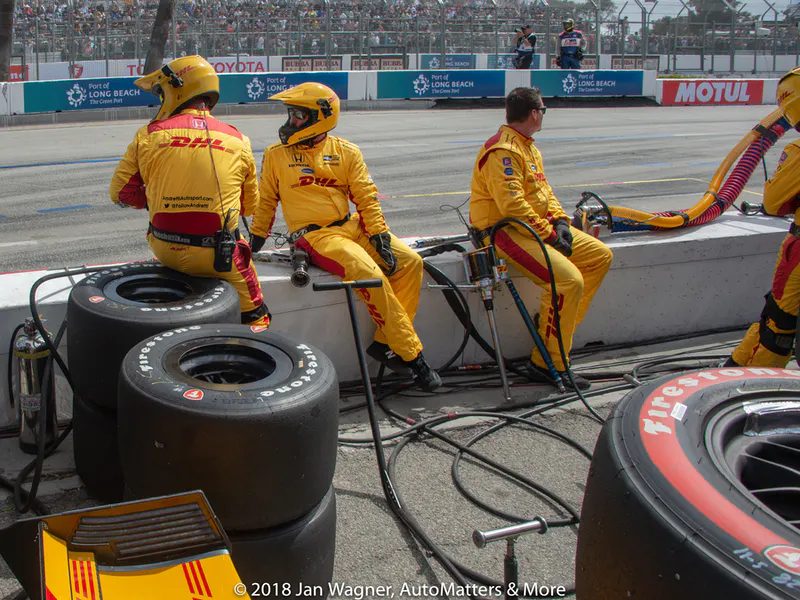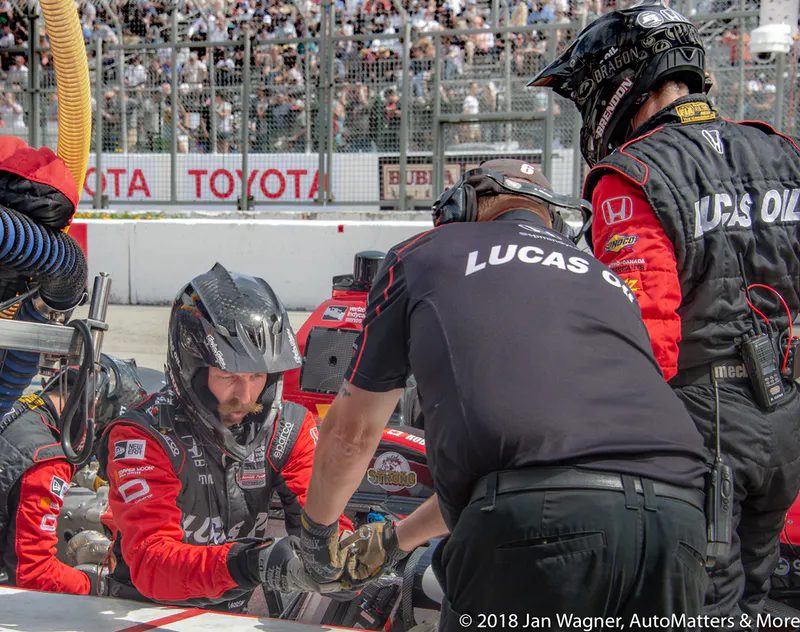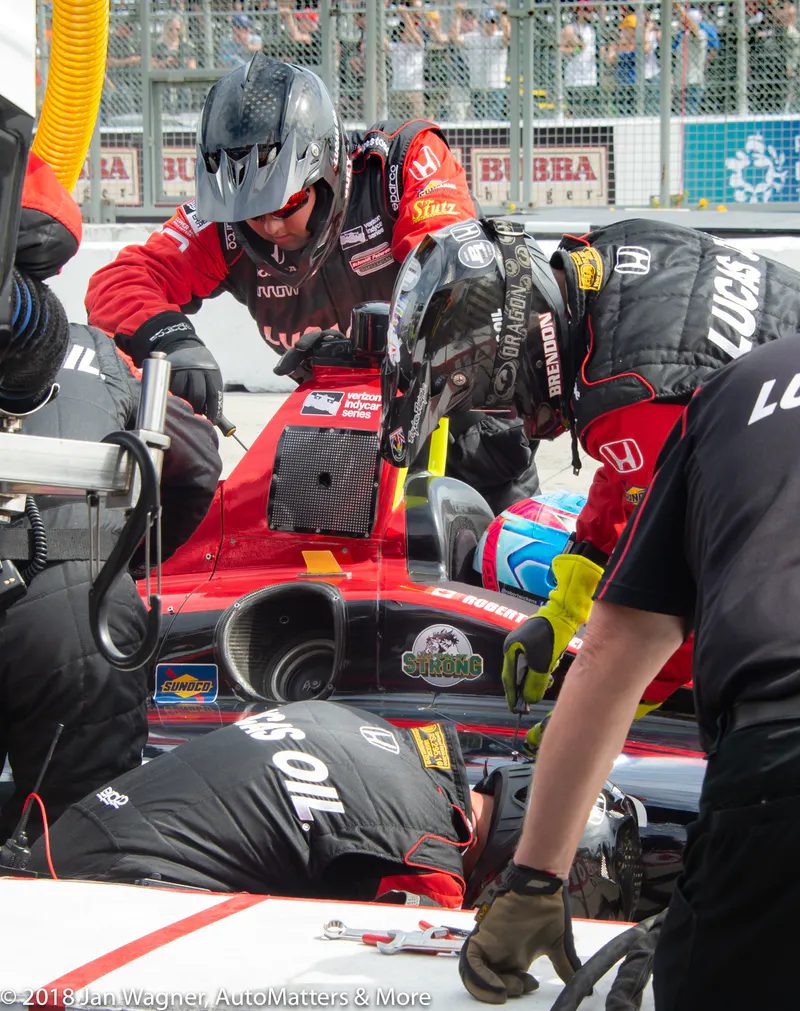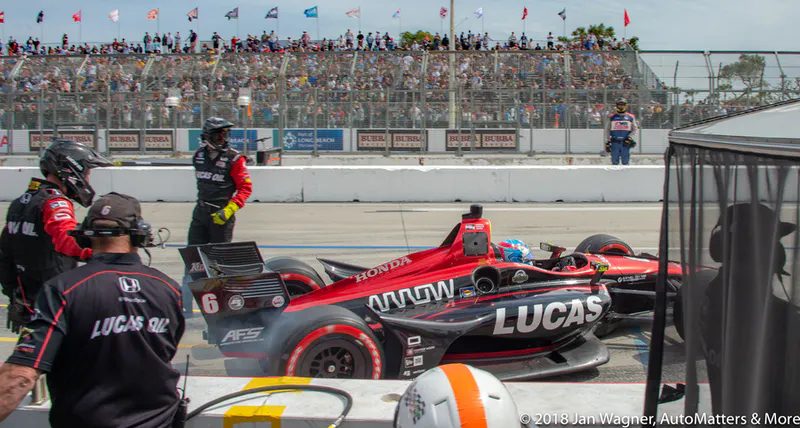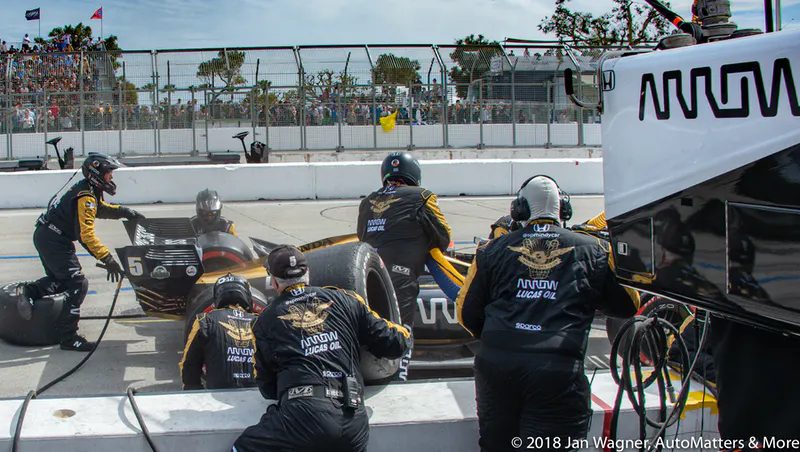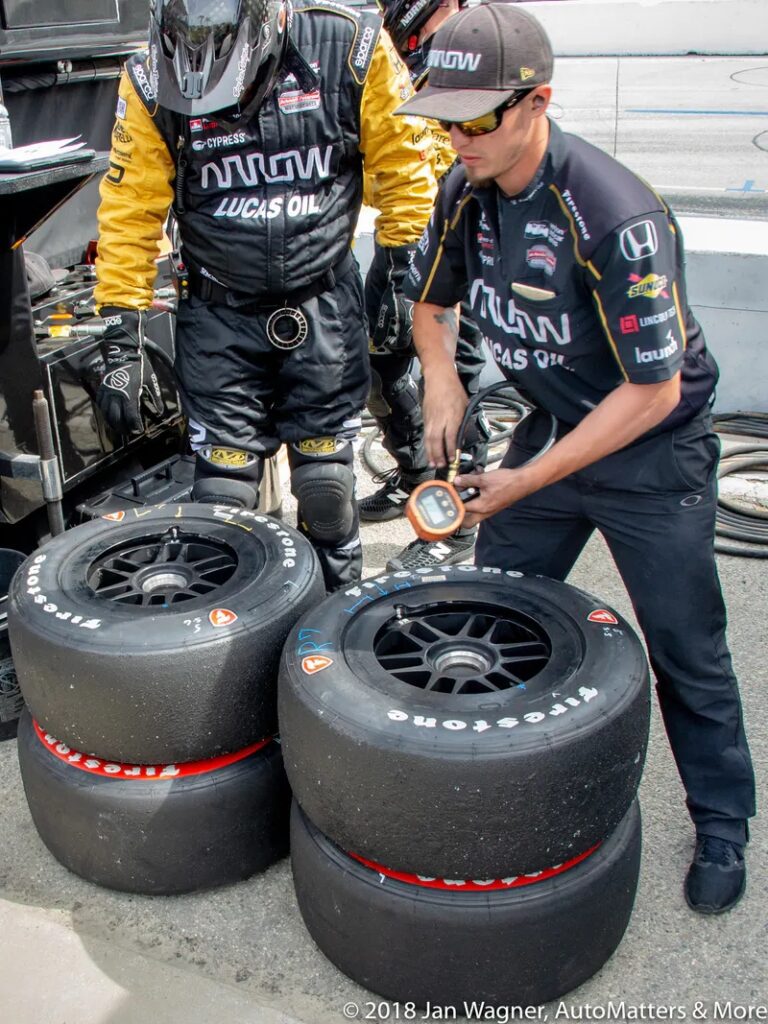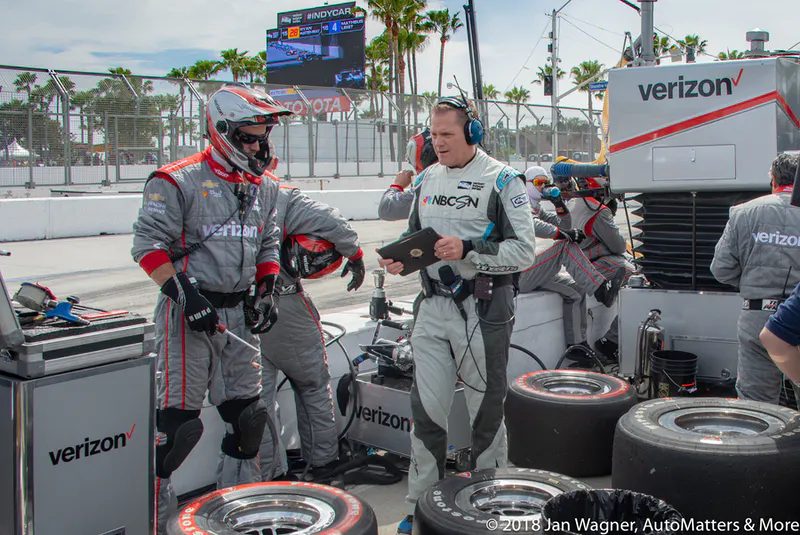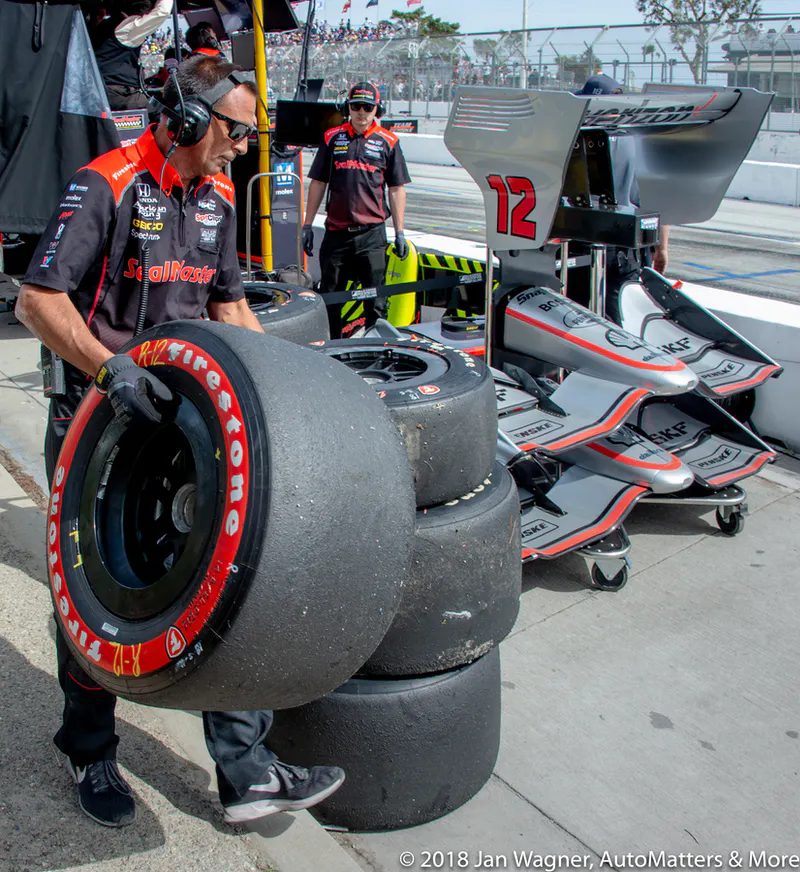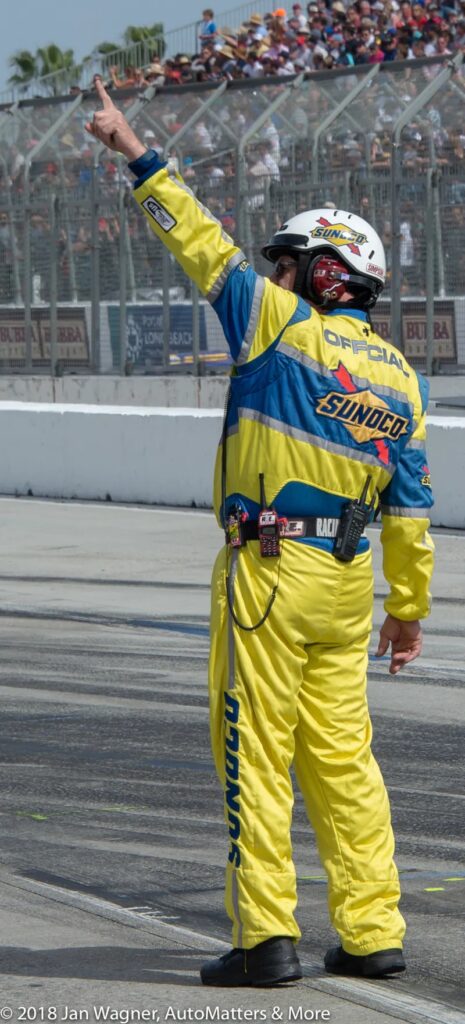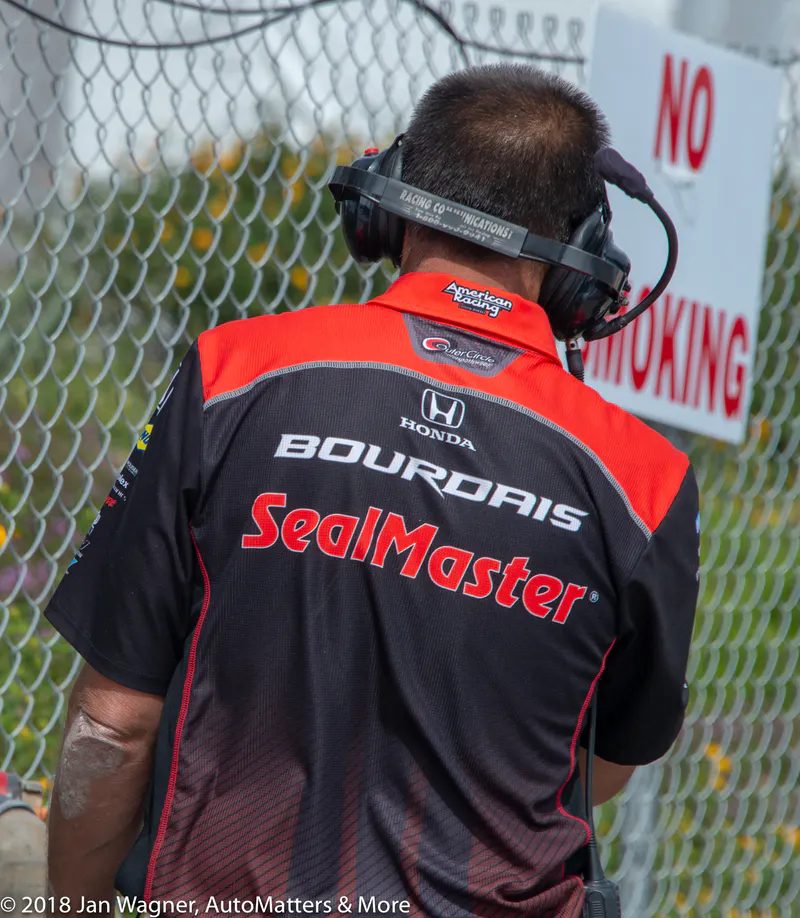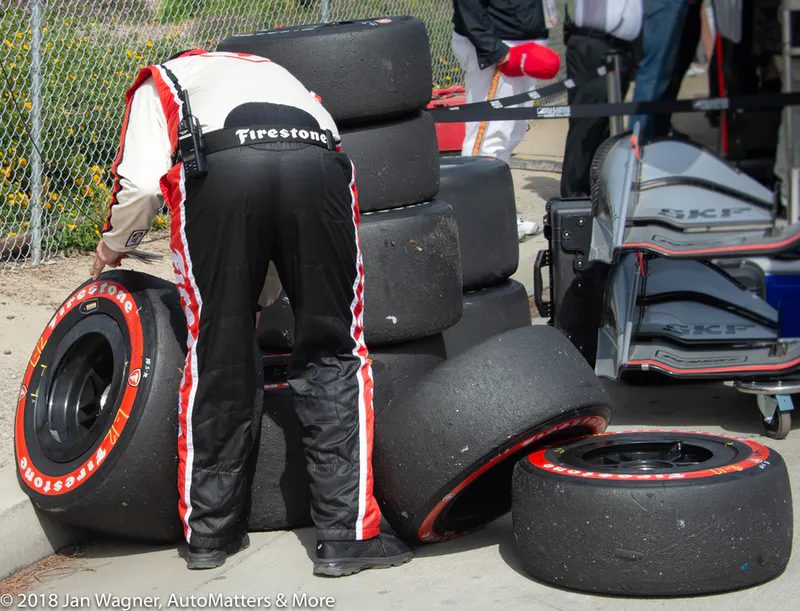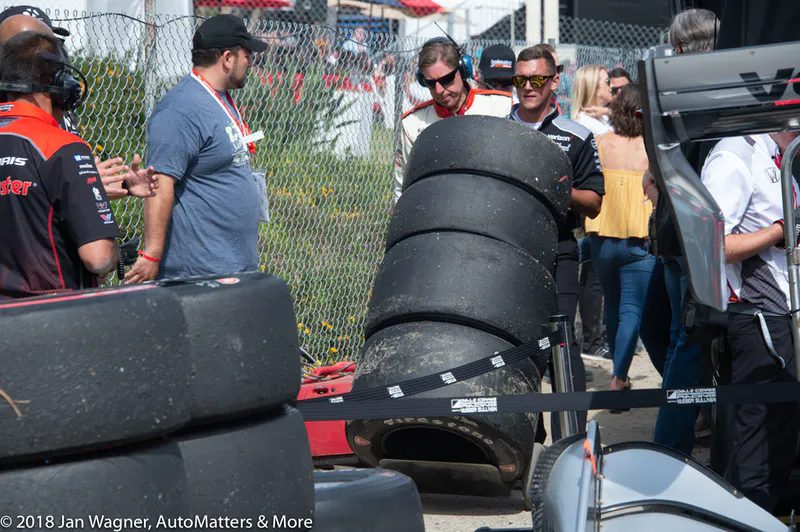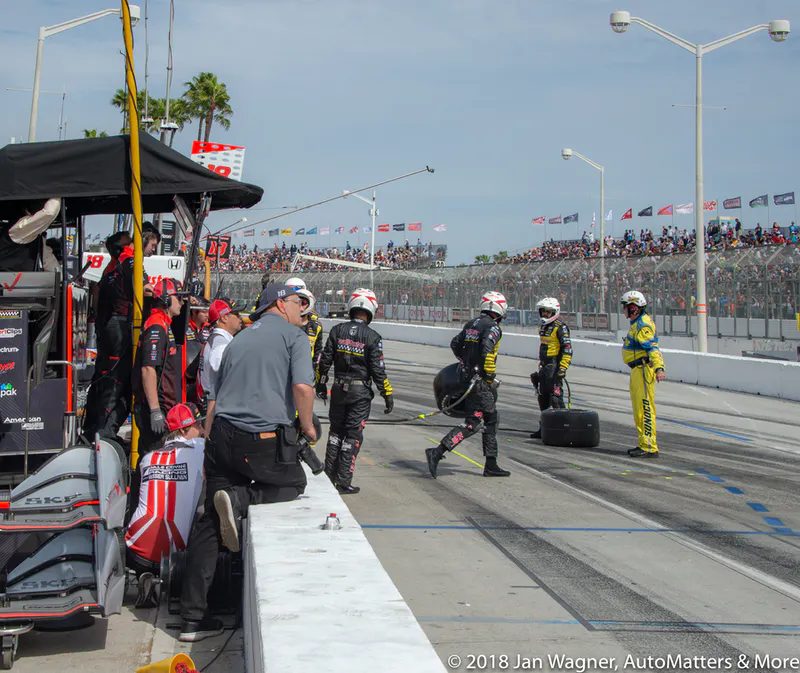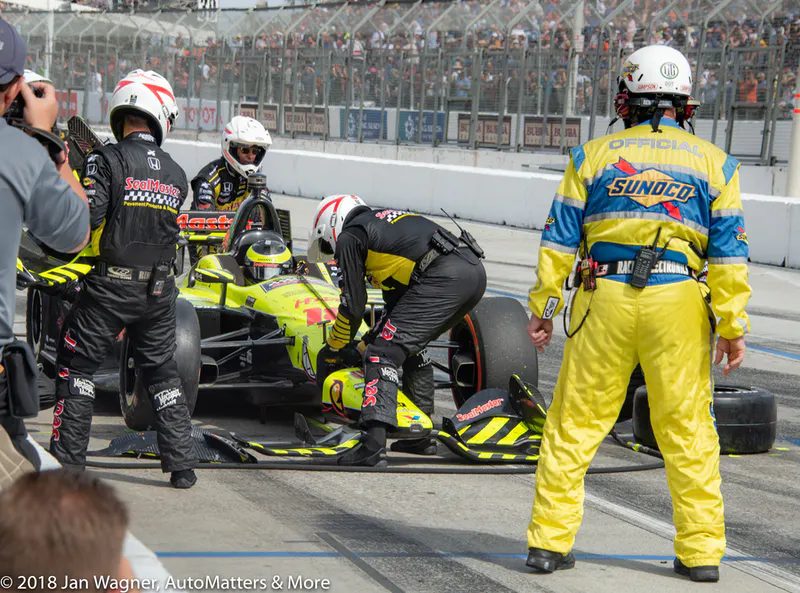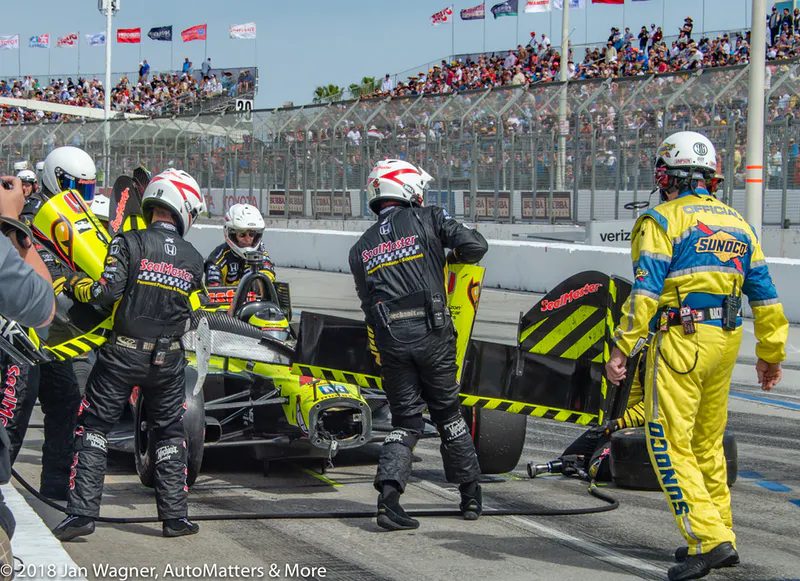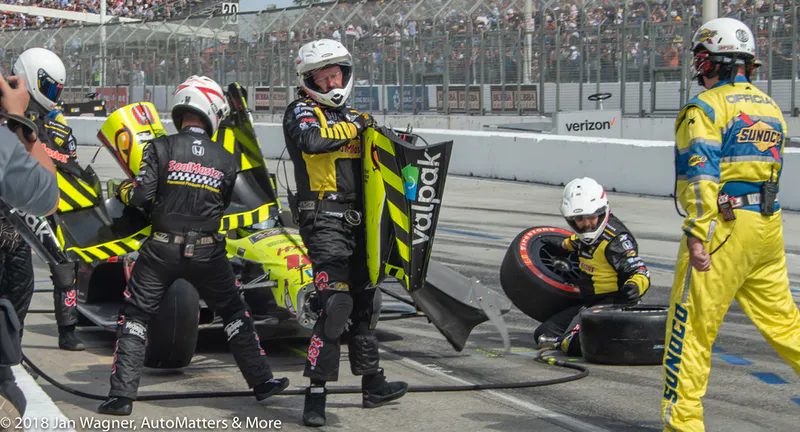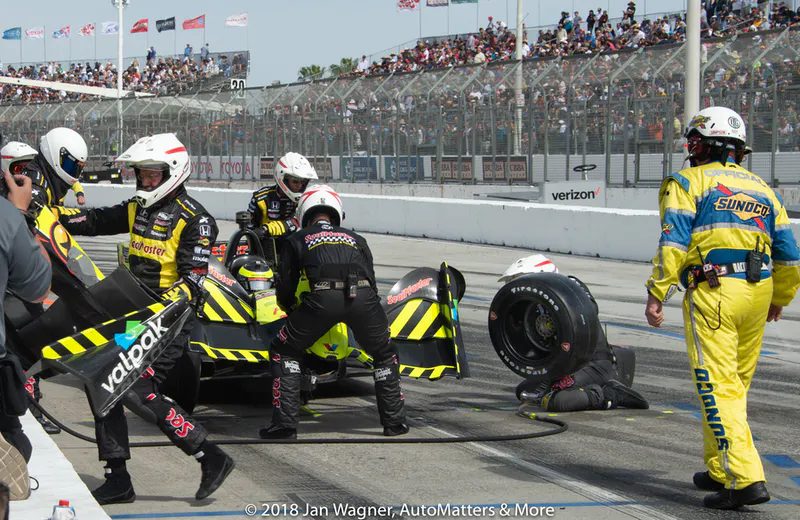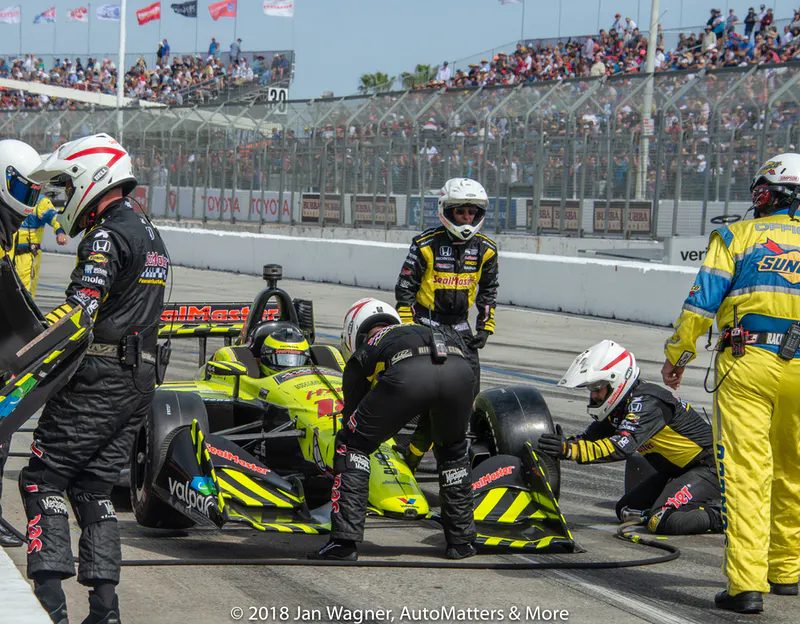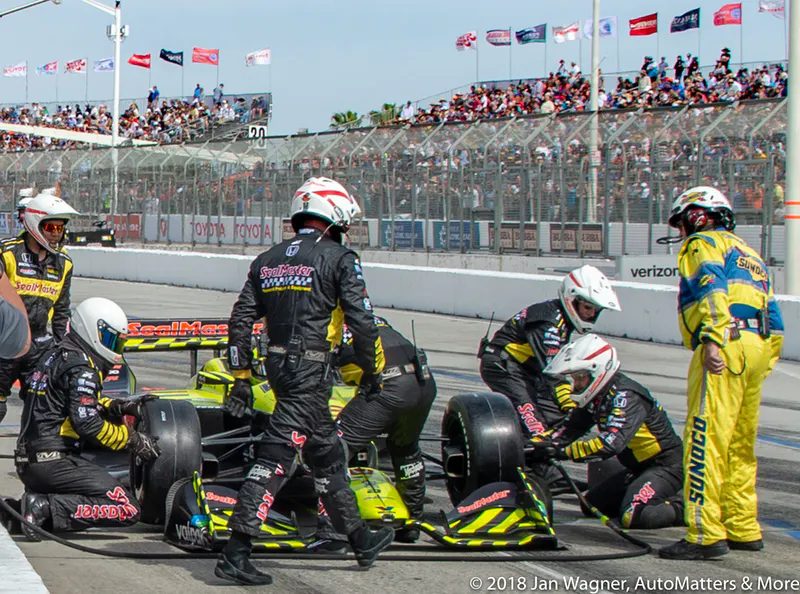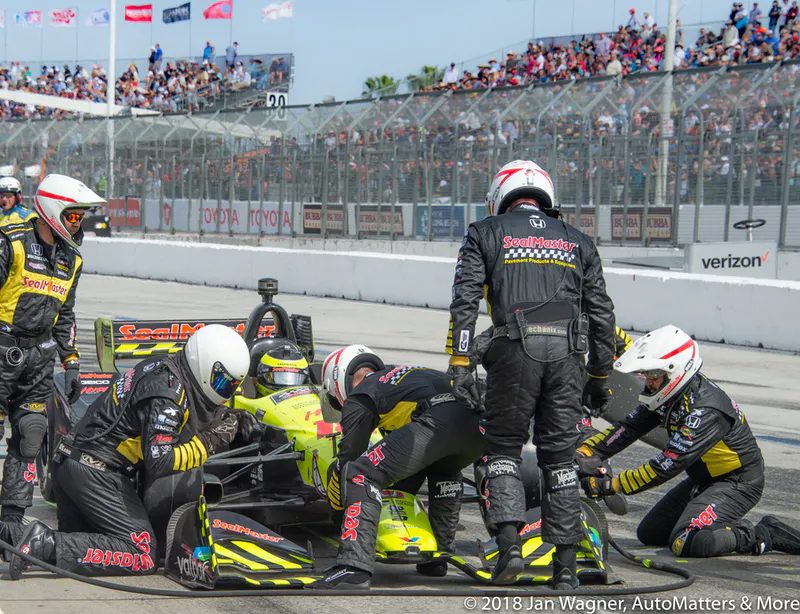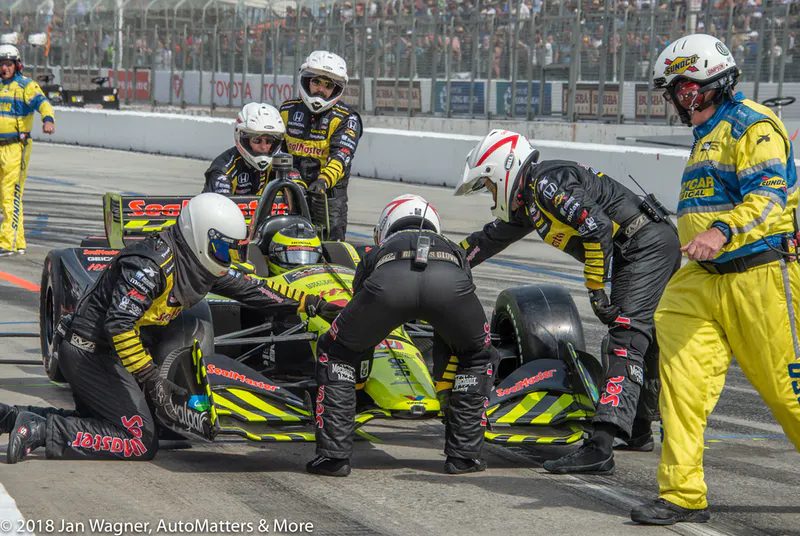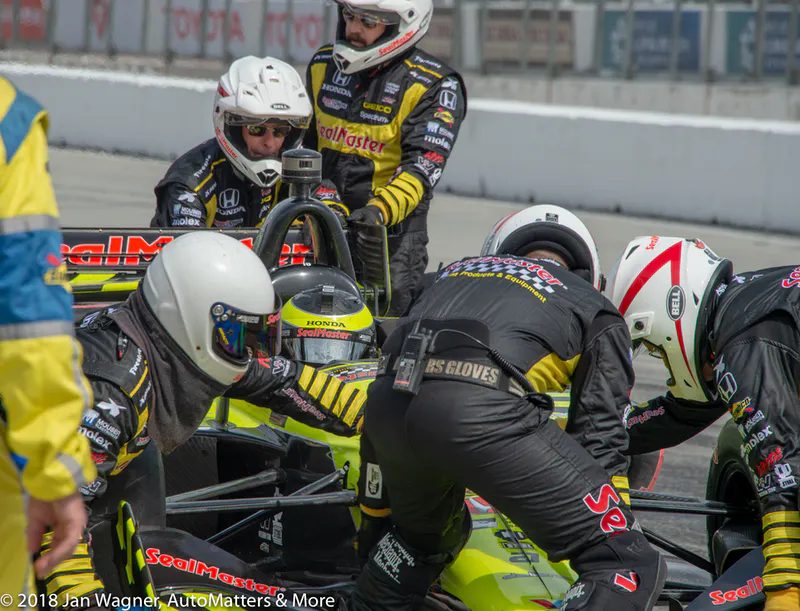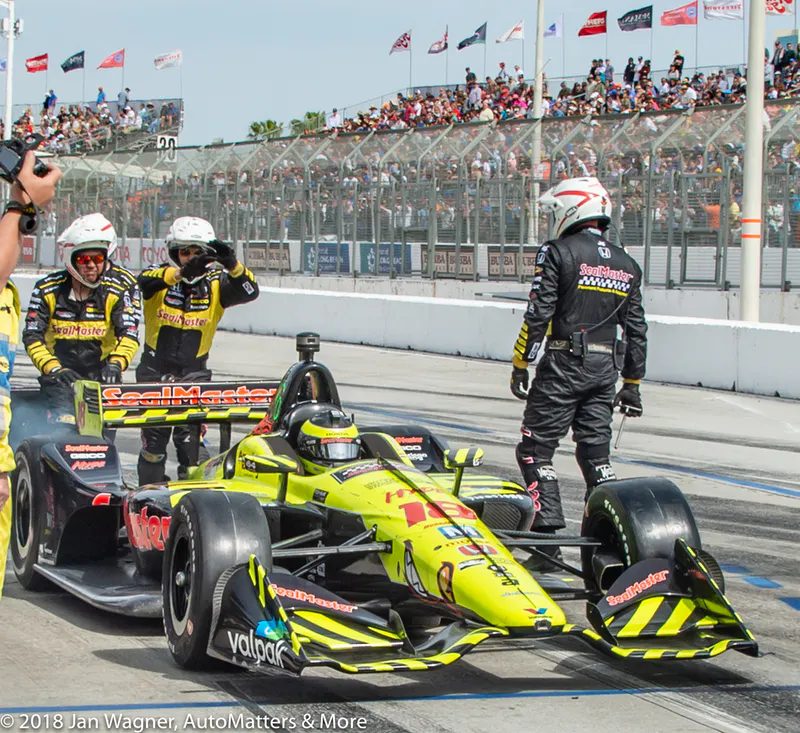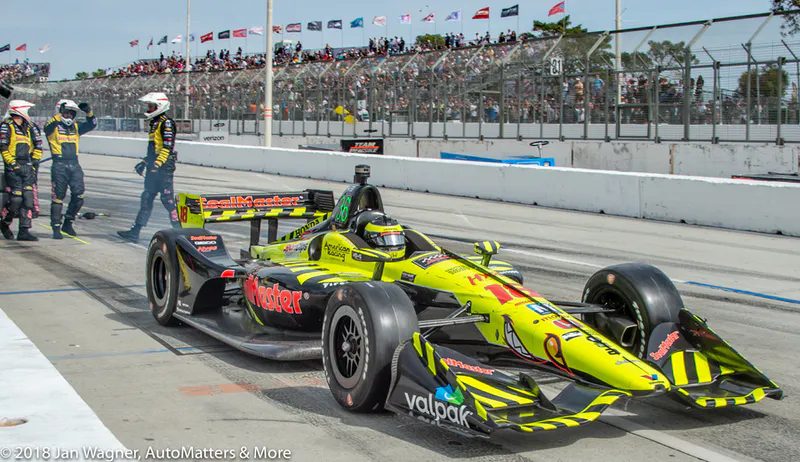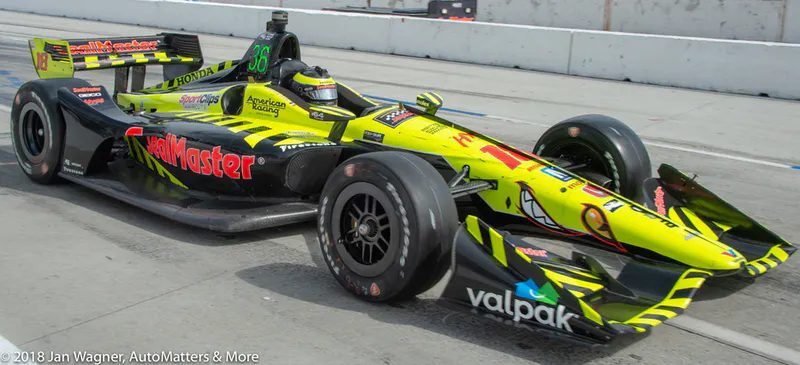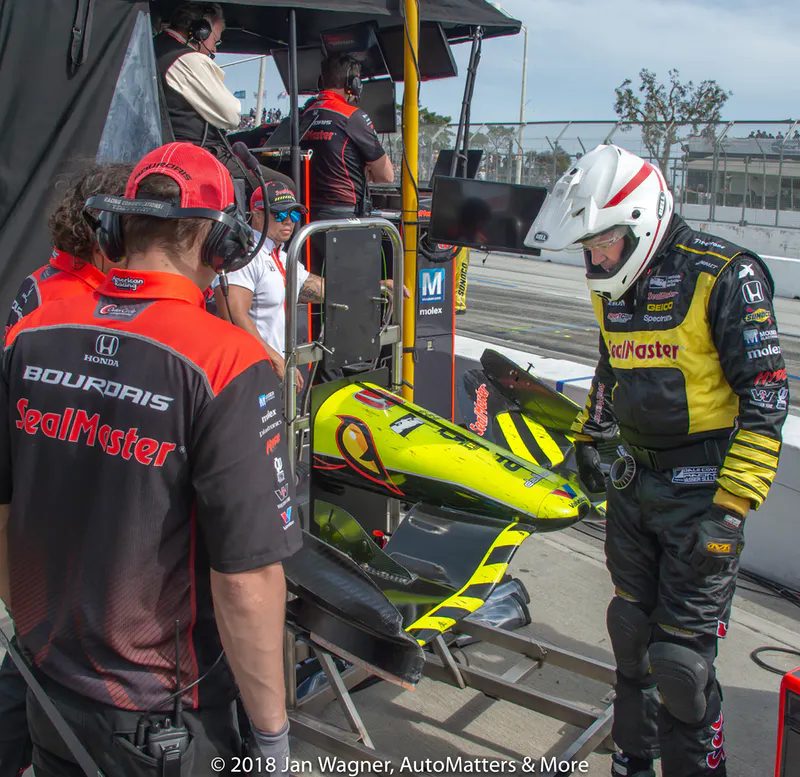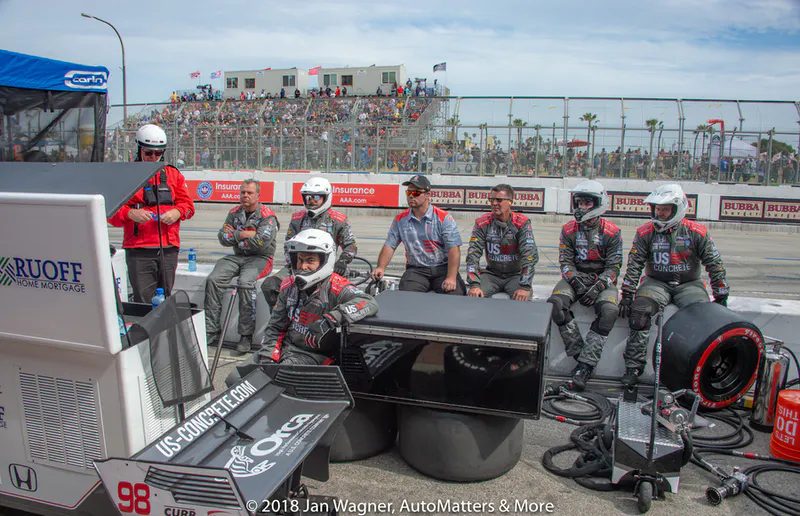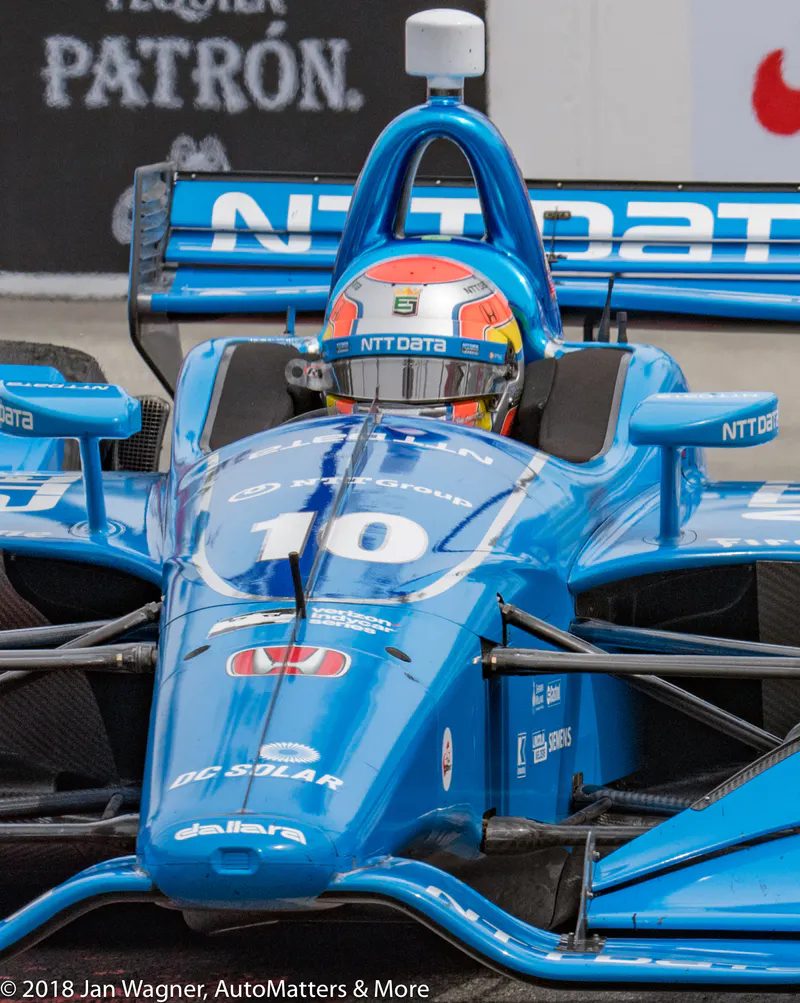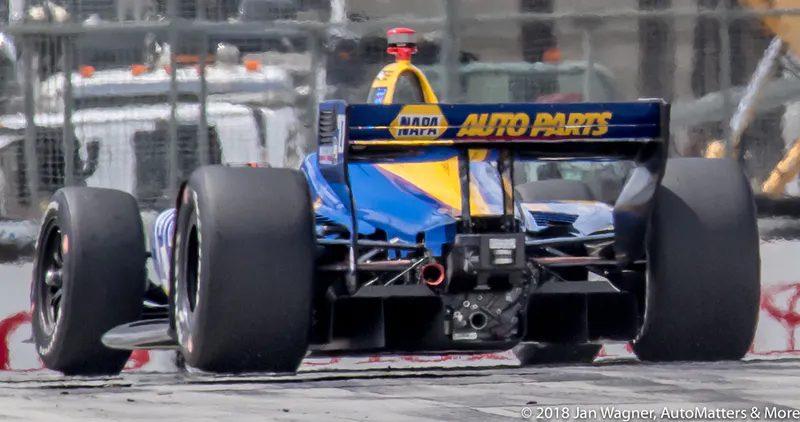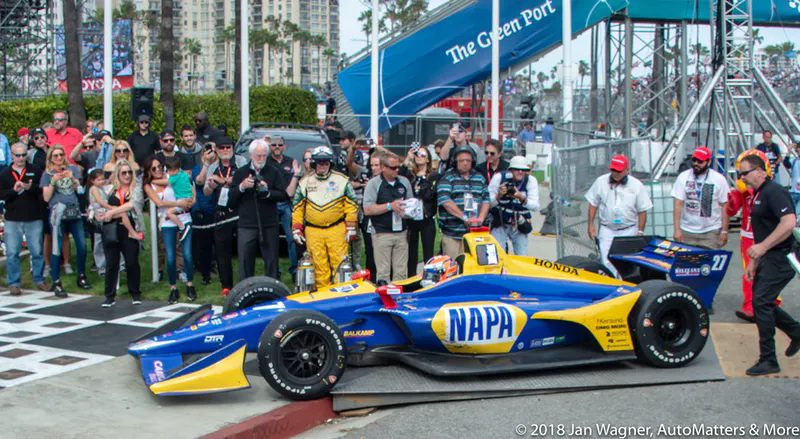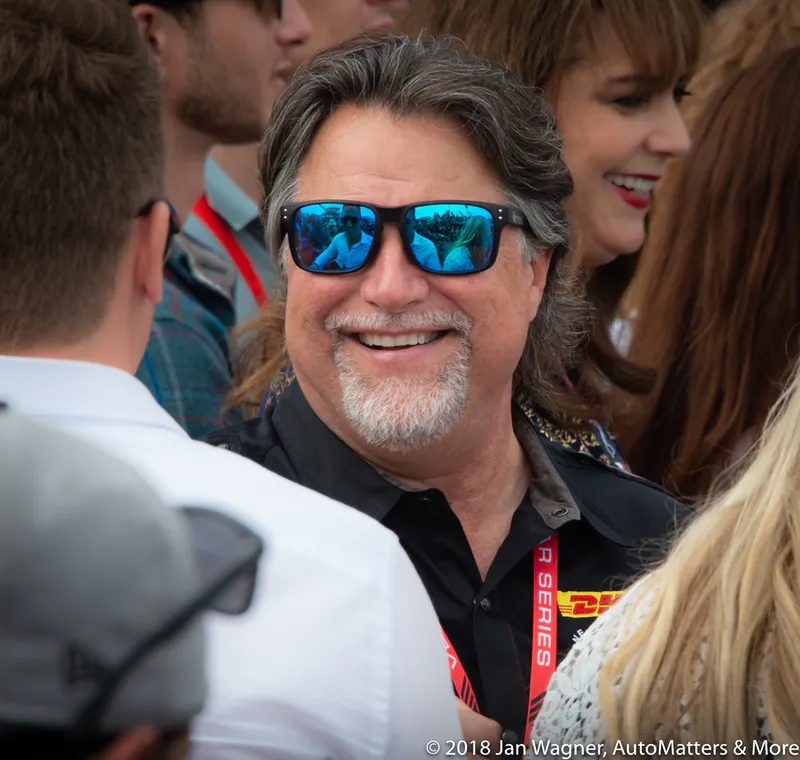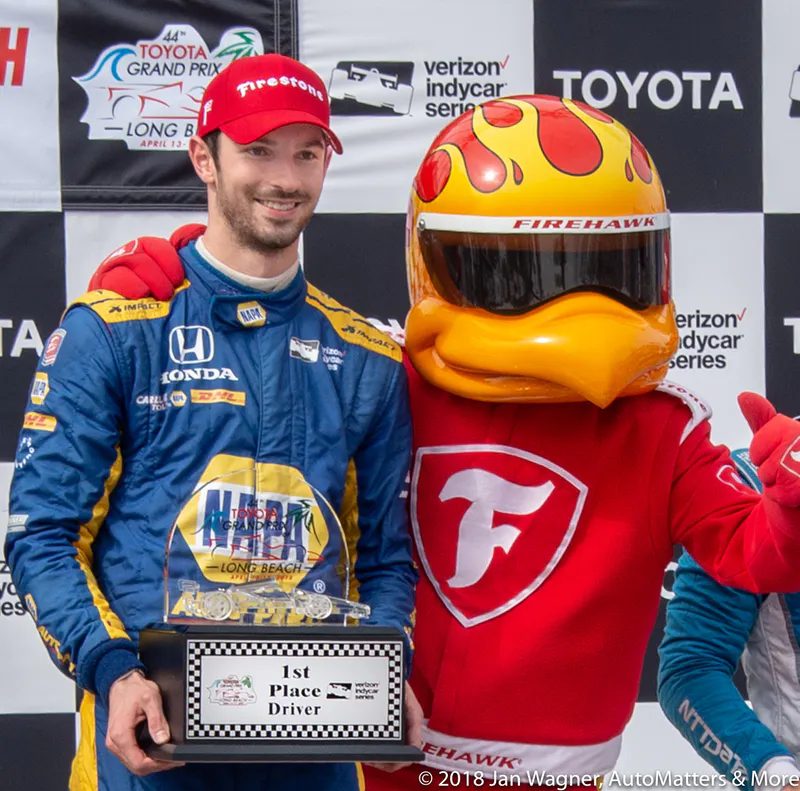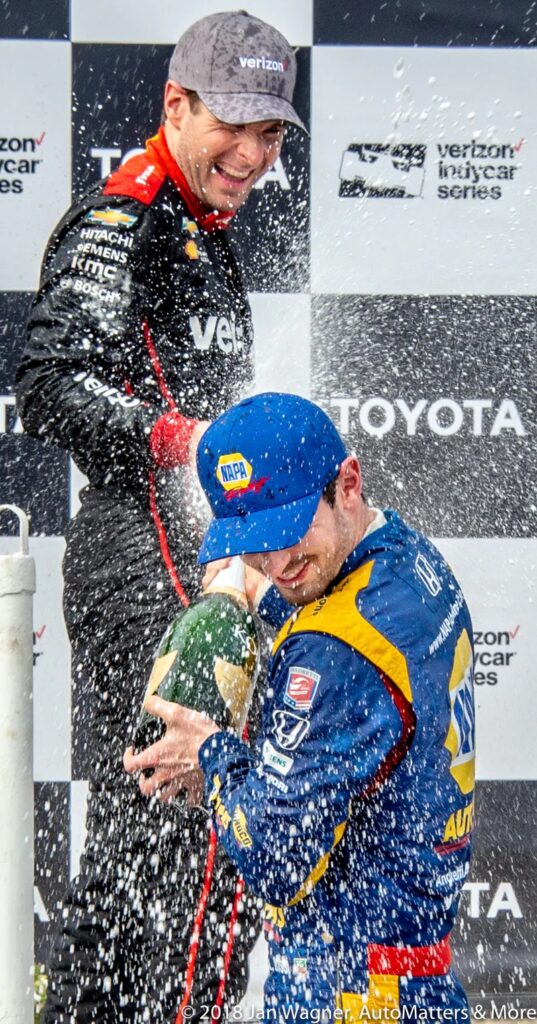 THERE WAS MUCH MORE WORK TO DO AFTER THE RACE: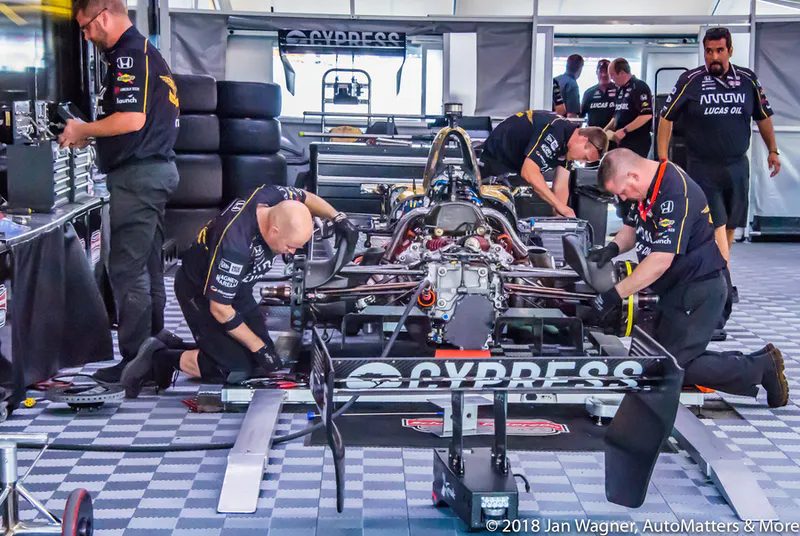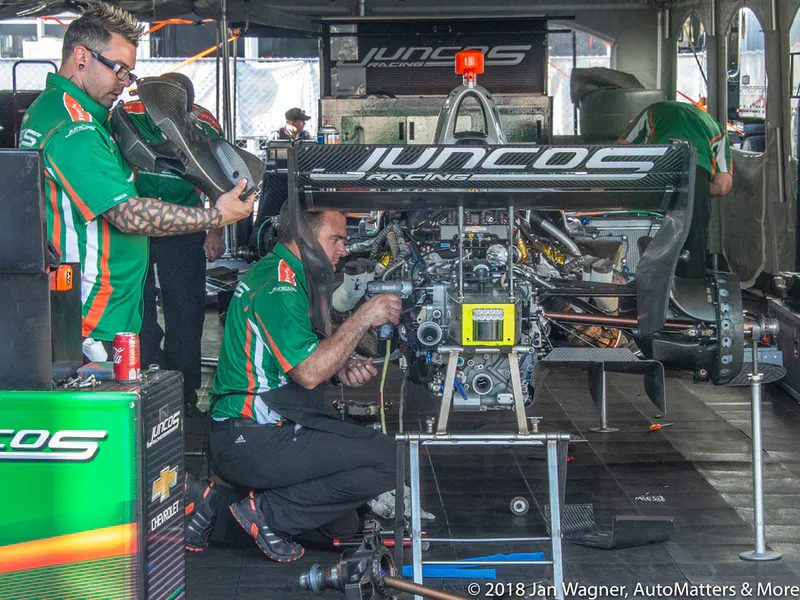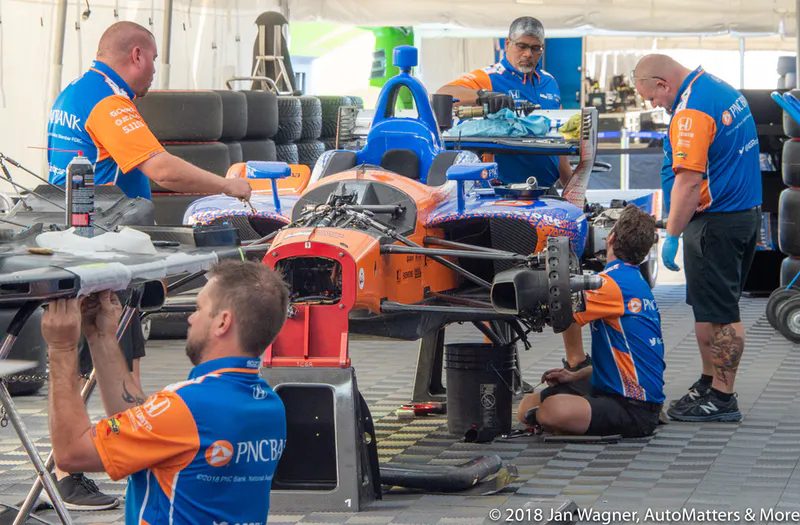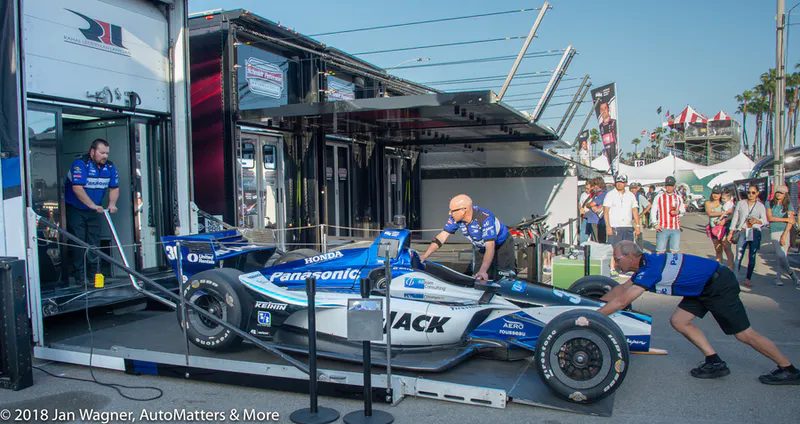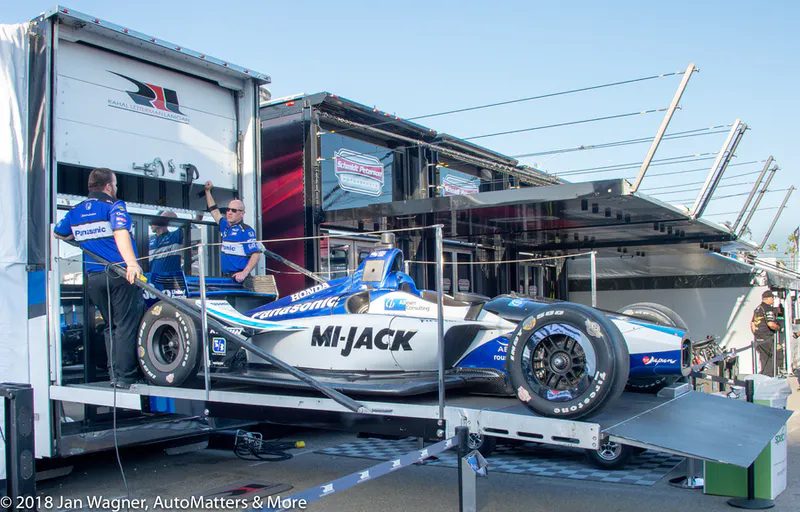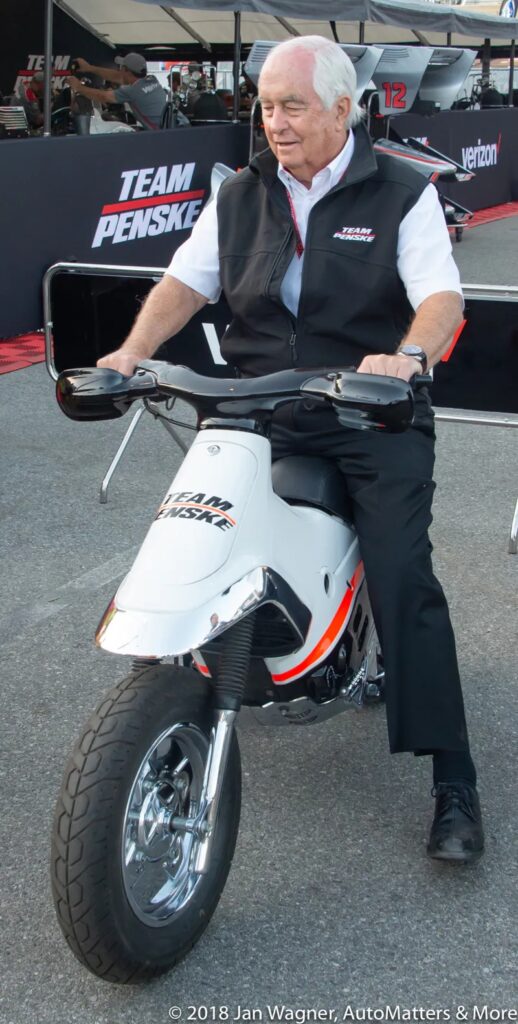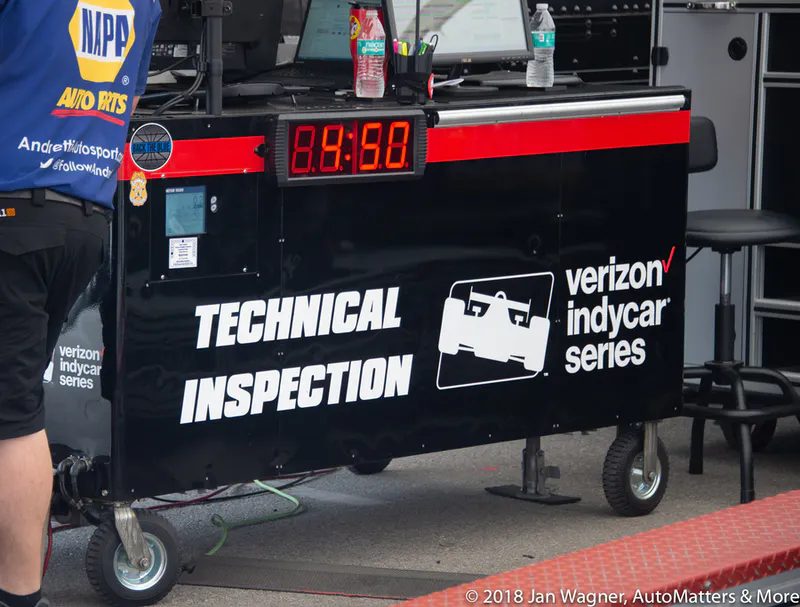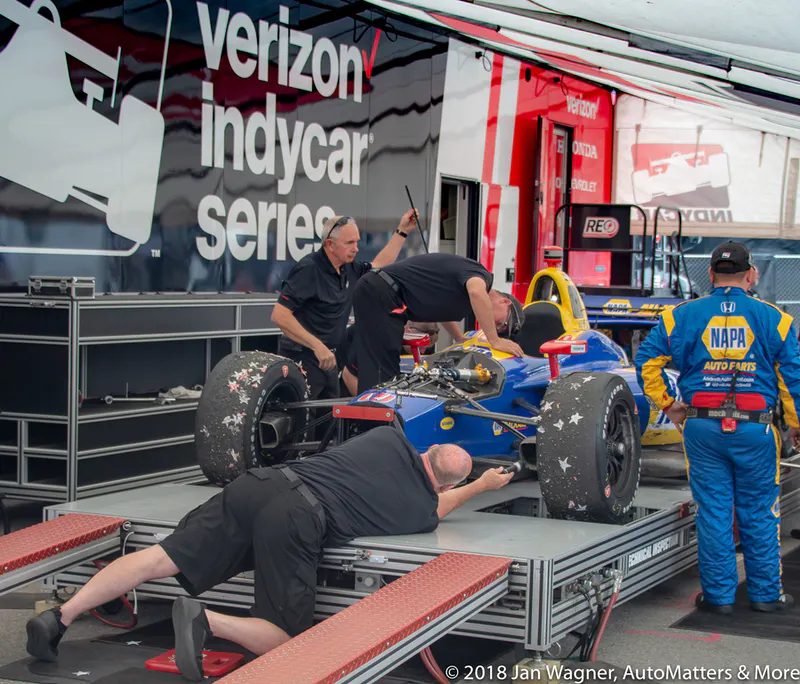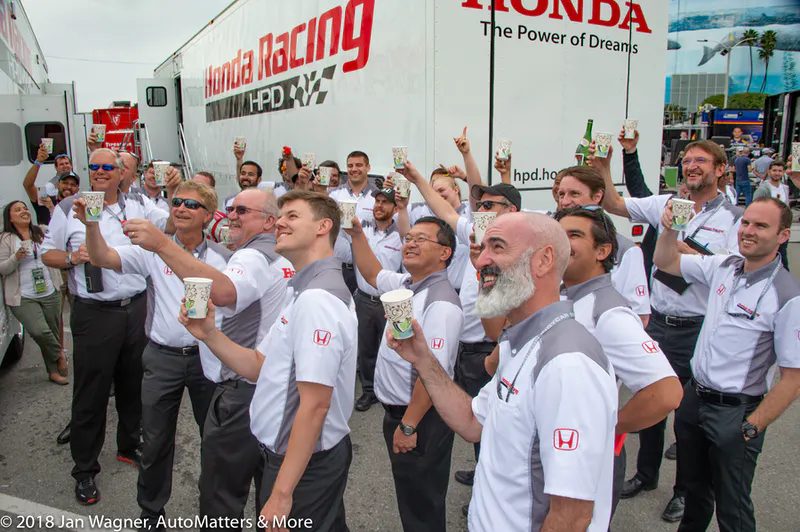 BUBBA BURGER SPORTS CAR GRAND PRIX AT LONG BEACH (IMSA)
In the 70-lap race won by J. Barbosa and F. Albuquerque in a Cadillac, the competitors' cars also included Nissan, Mazda, Acura, ORECA, Corvette, Ford GT, Cadillac (fastest lap), BMW M8, Porsche 911 and Ligier.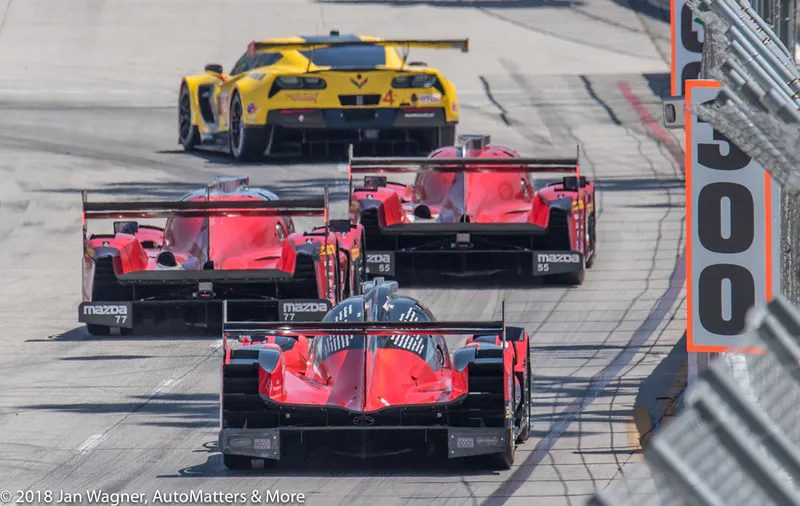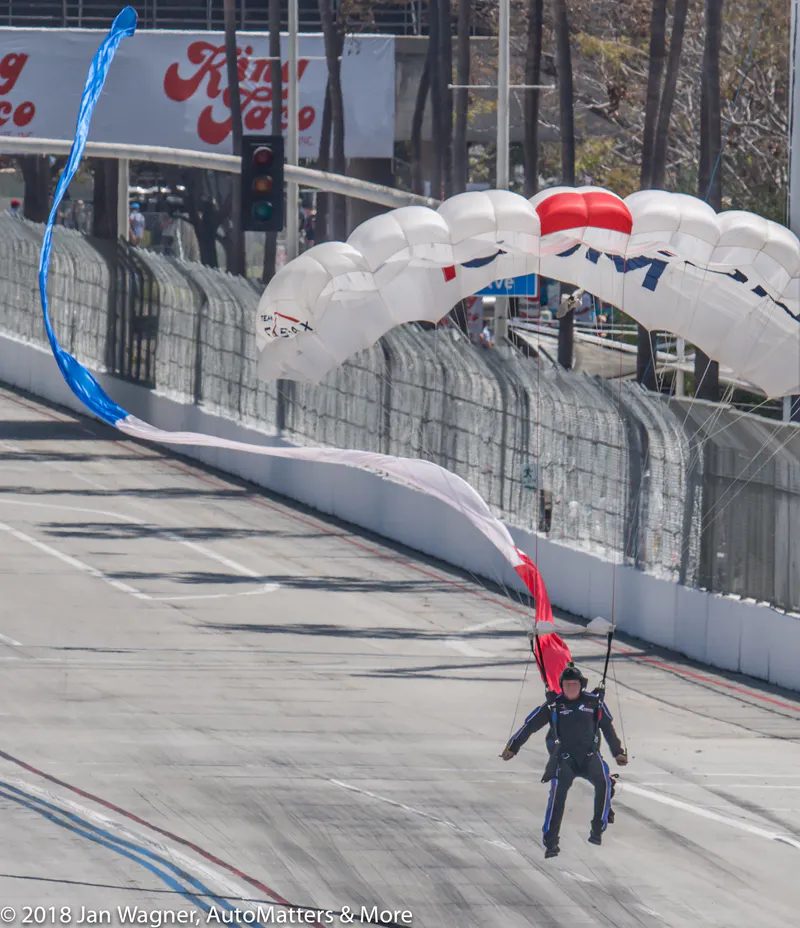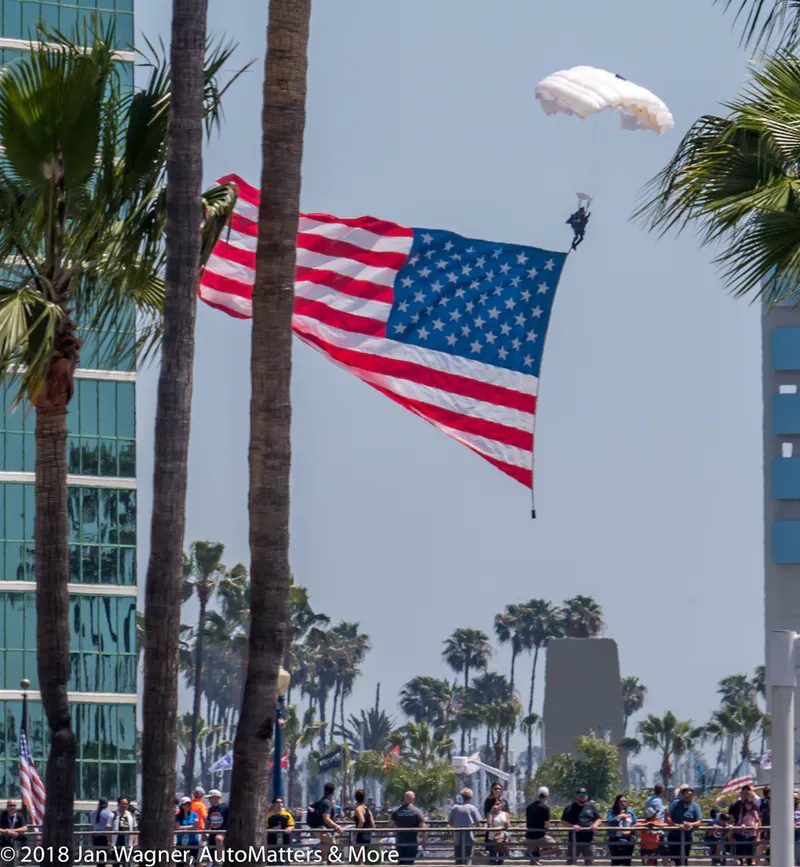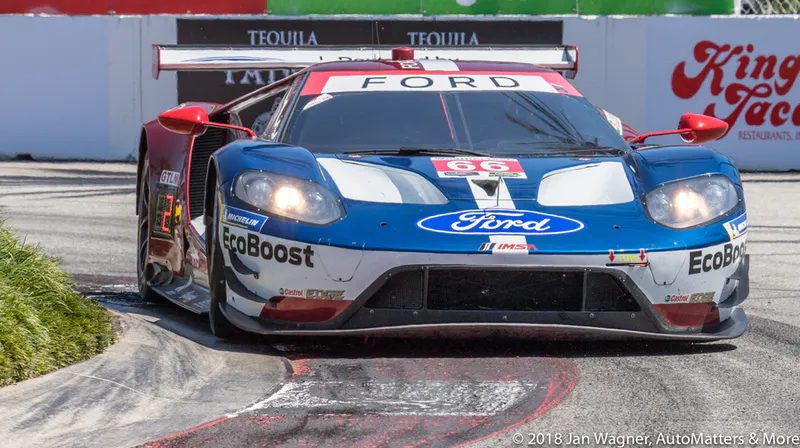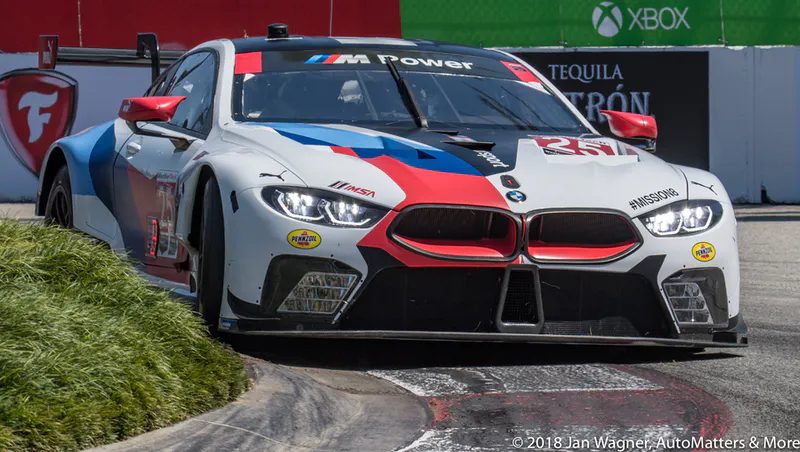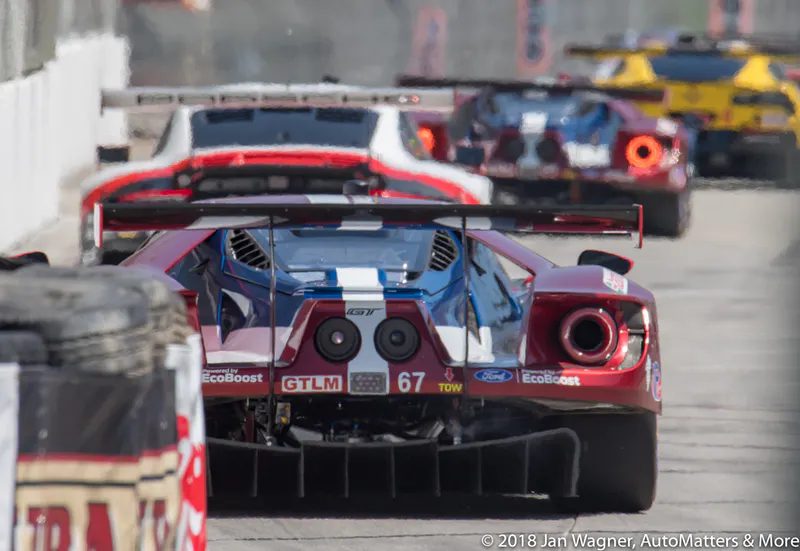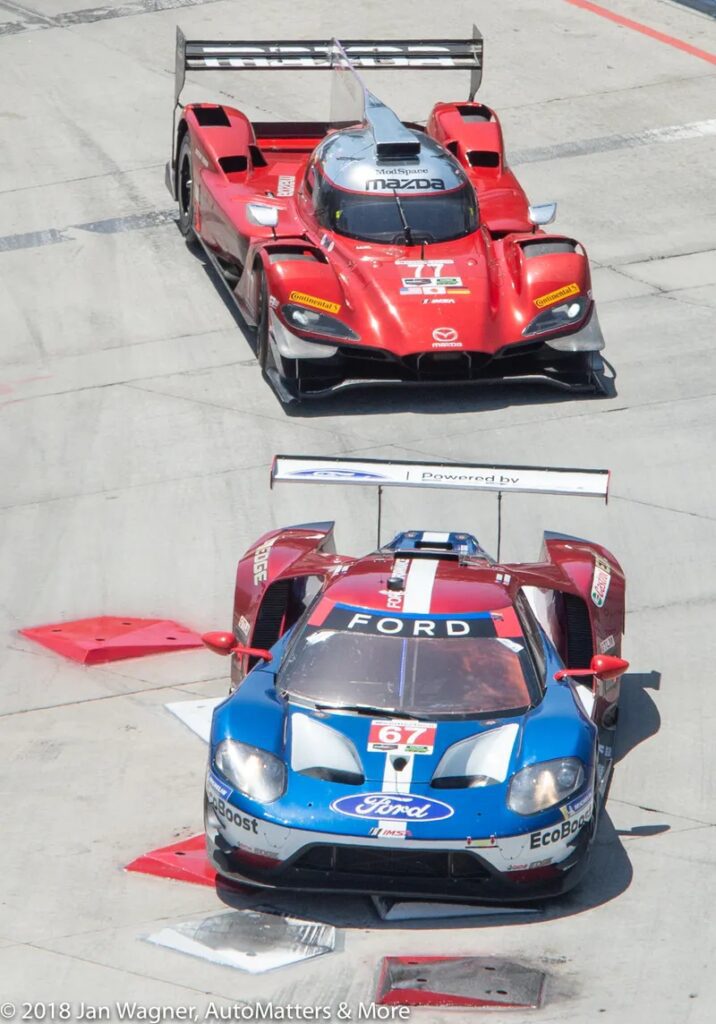 PIRELLI WORLD CHALLENGE
Daniel Mancinelli, in his Ferrari 488 GT3, emerged victorious in a field that also included these exotic racecars: Bentley Continental, Porsche 911, Lamborghini Huracan, Audi R8, McLaren 570S, Porsche Cayman and Mercedes-AMG (fastest lap overall).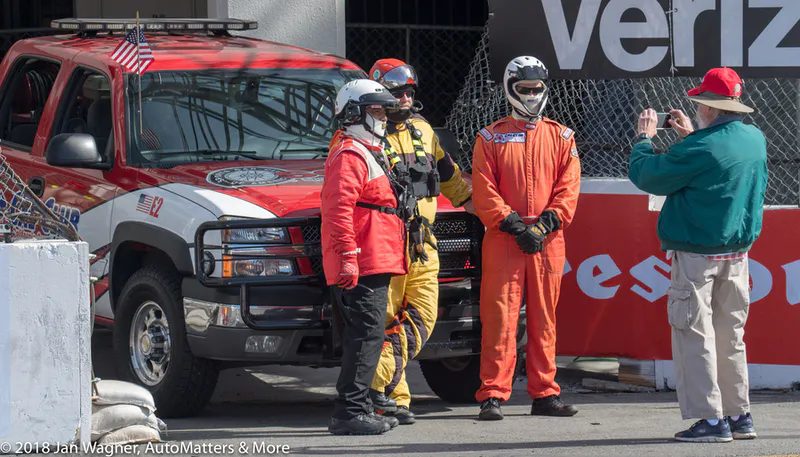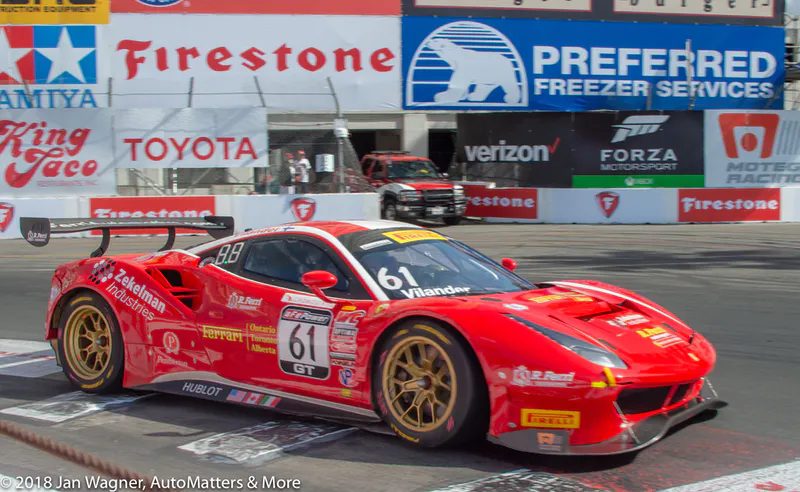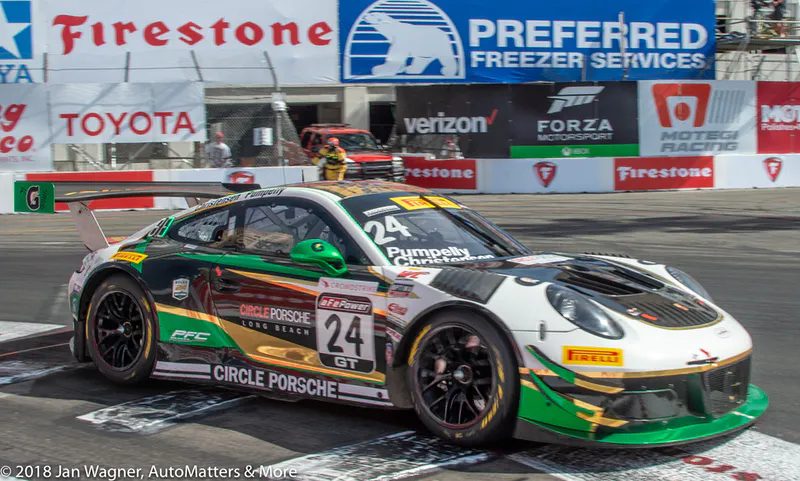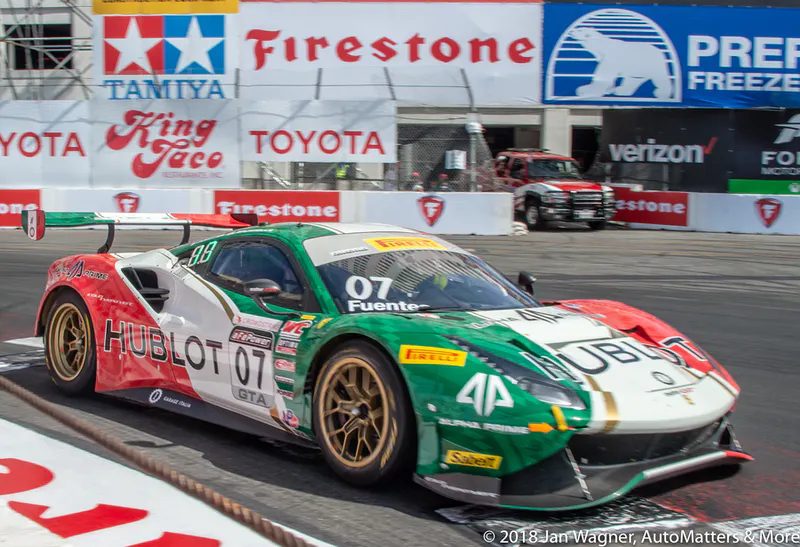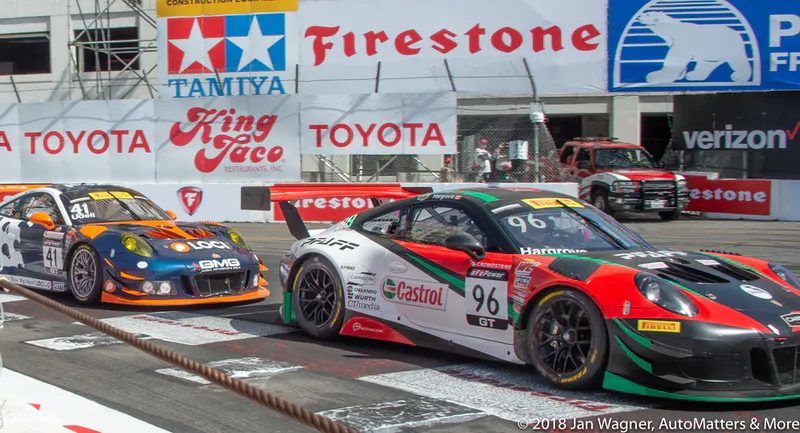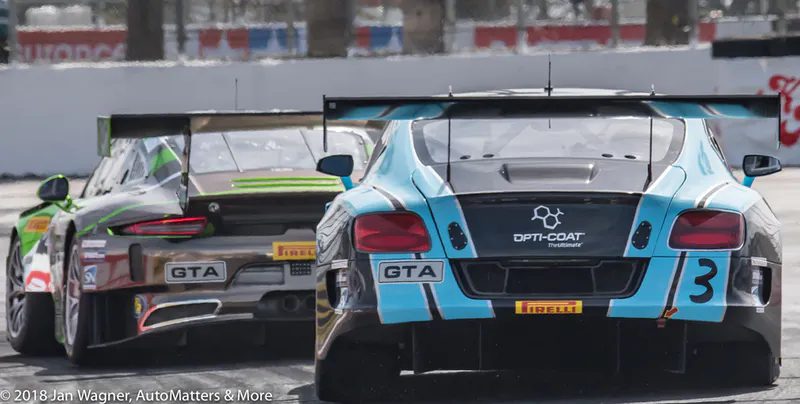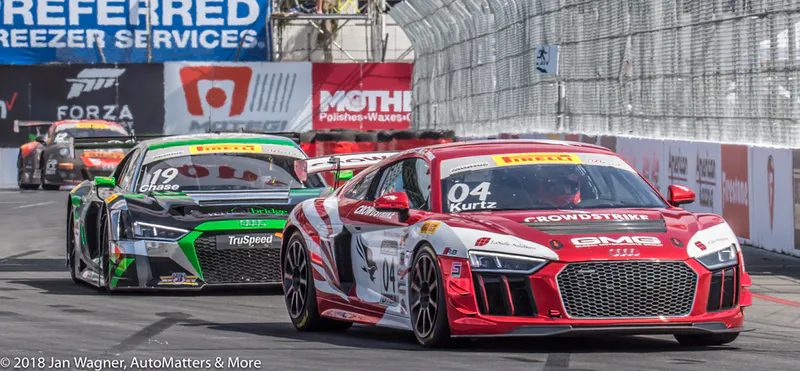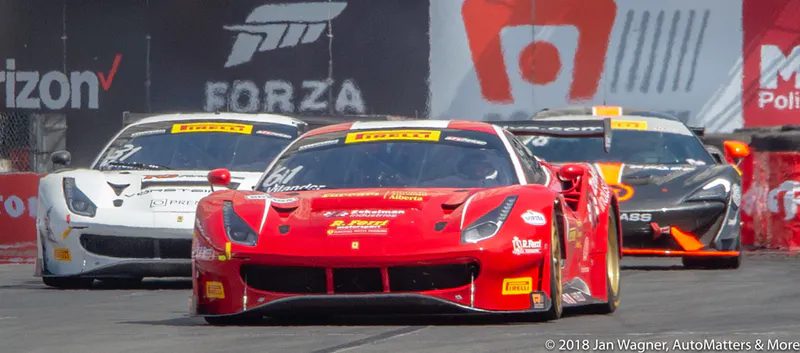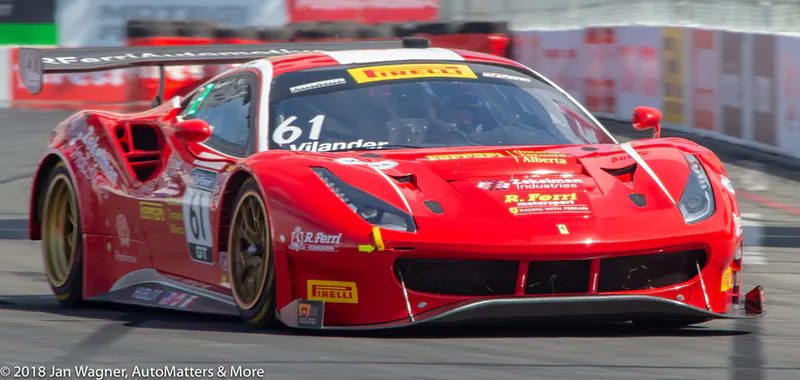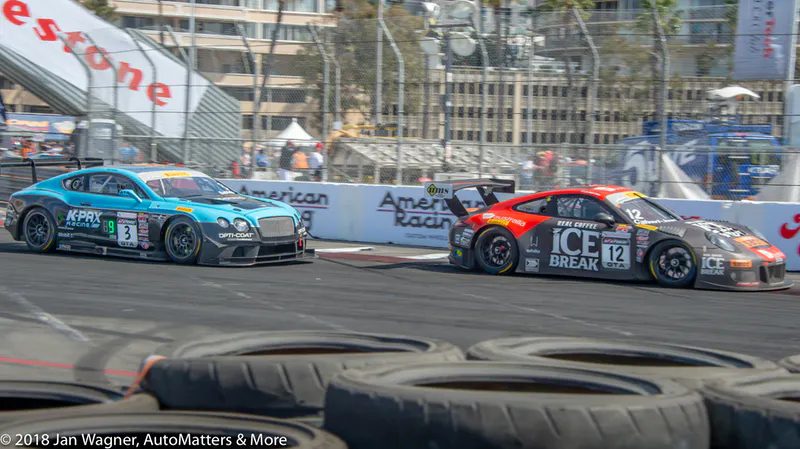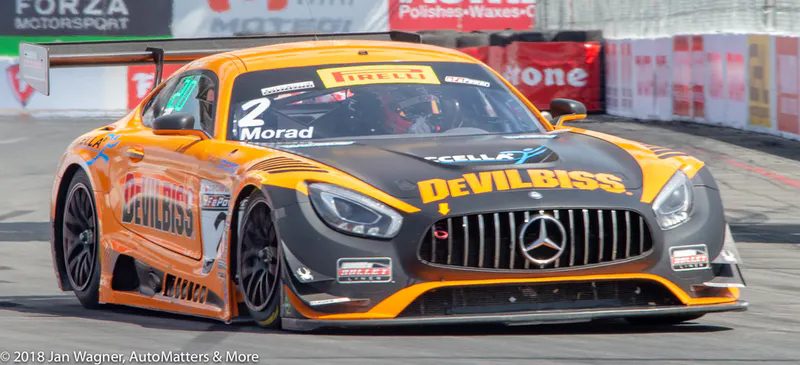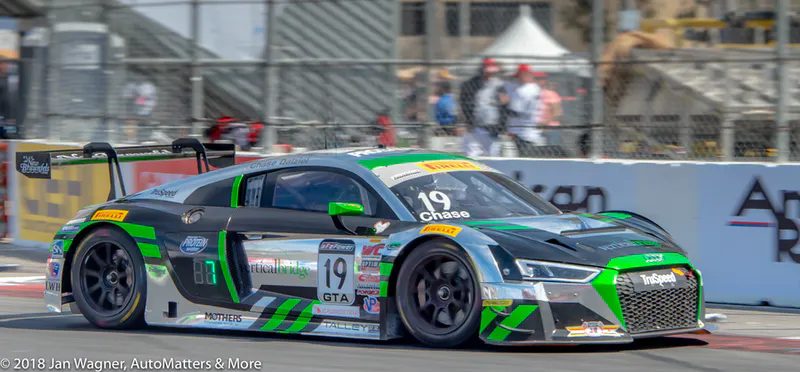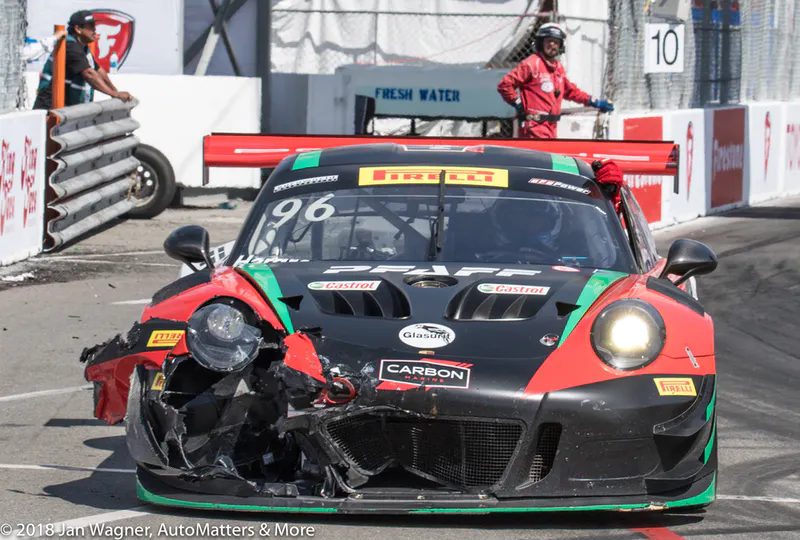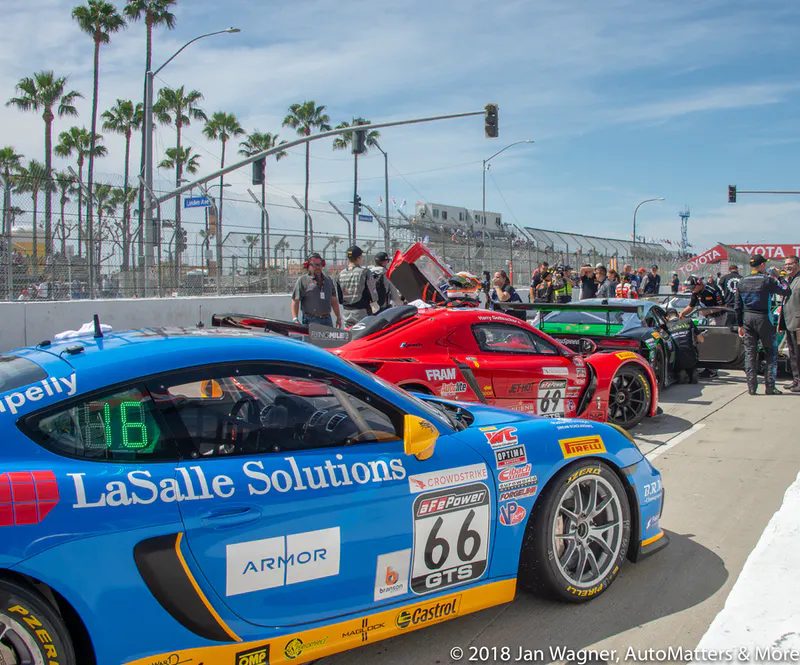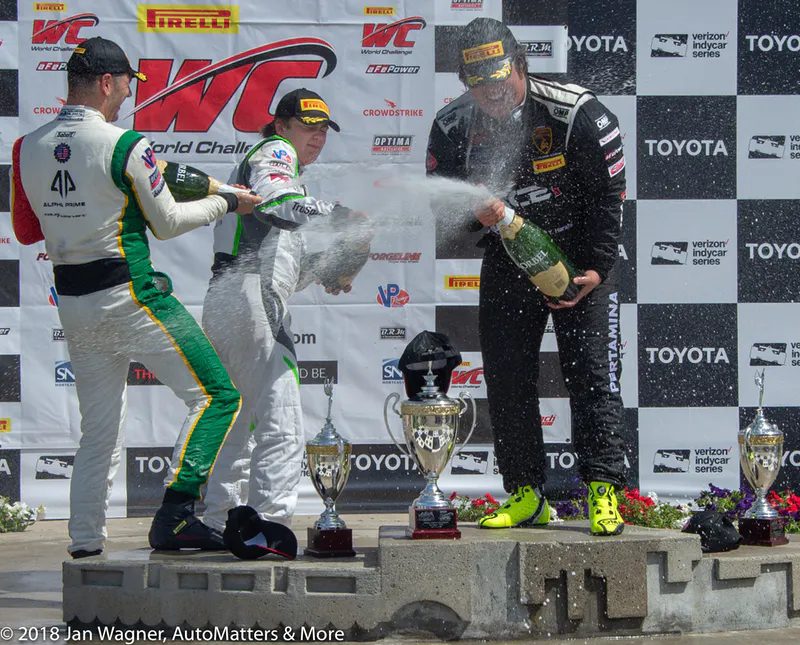 HISTORIC TRANS AM CHALLENGE
A new race for this year, 1966-72 era Camaros, Mustangs and Javelins were featured. Jimmy Hague, driving a 1970 Boss 302 Mustang, led the 30-car field across the finish line. Parnelli Jones – the winner of the 1970 championship and there with his #15 yellow Mustang – held an autograph session.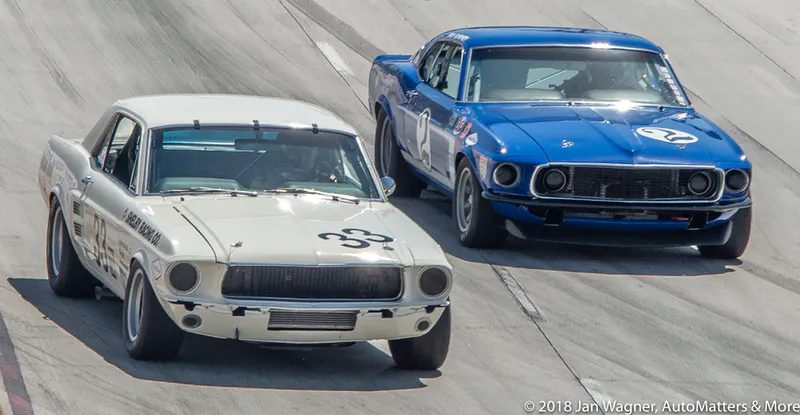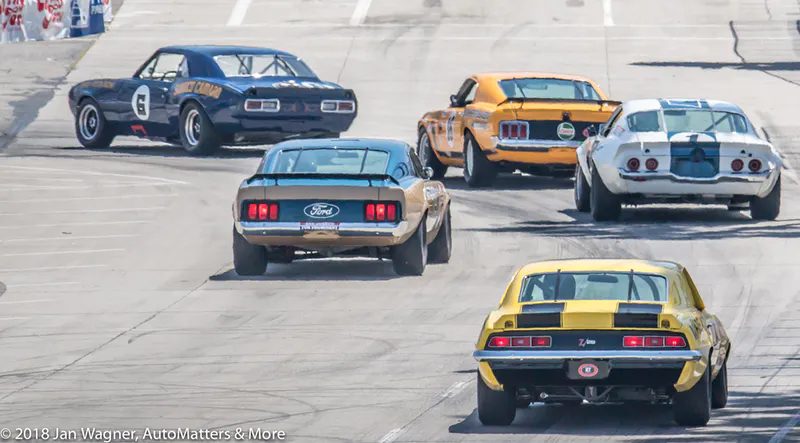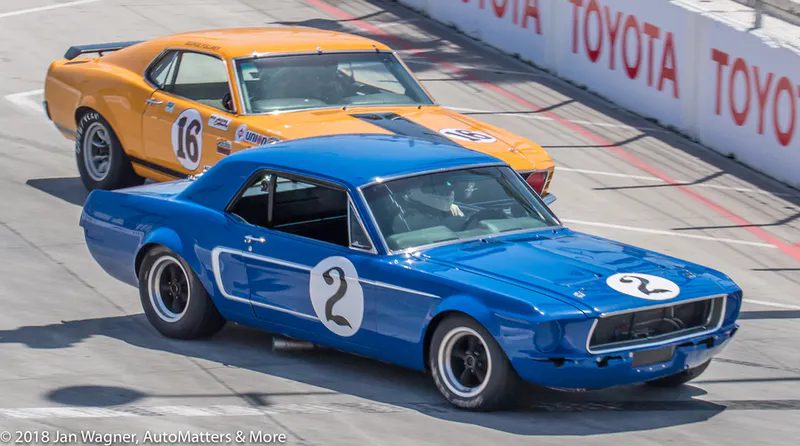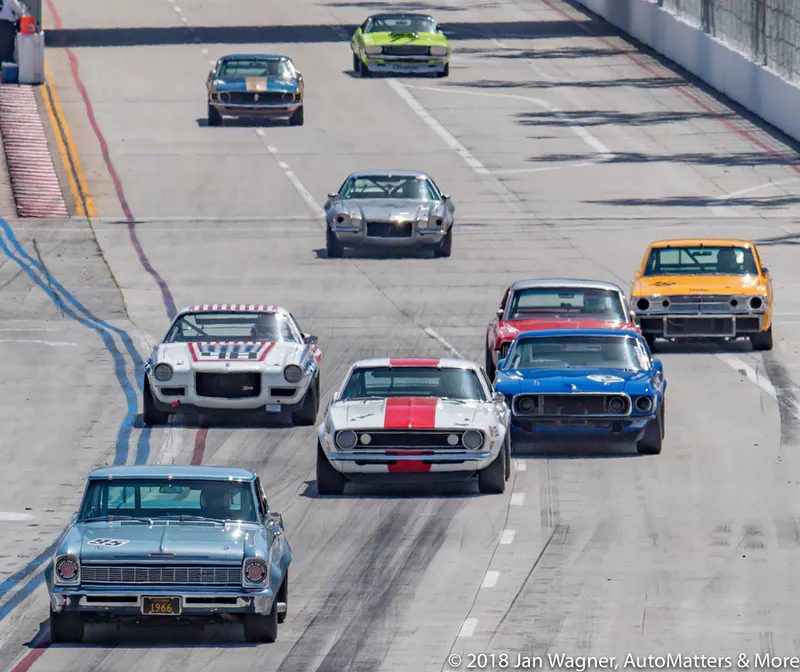 MOTEGI RACING SUPER DRIFT CHALLENGE
On Friday and Saturday nights some of the best drifters in the world drifted side-by-side between the concrete walls of the racetrack's turns 9-11, producing billowing clouds of tire smoke.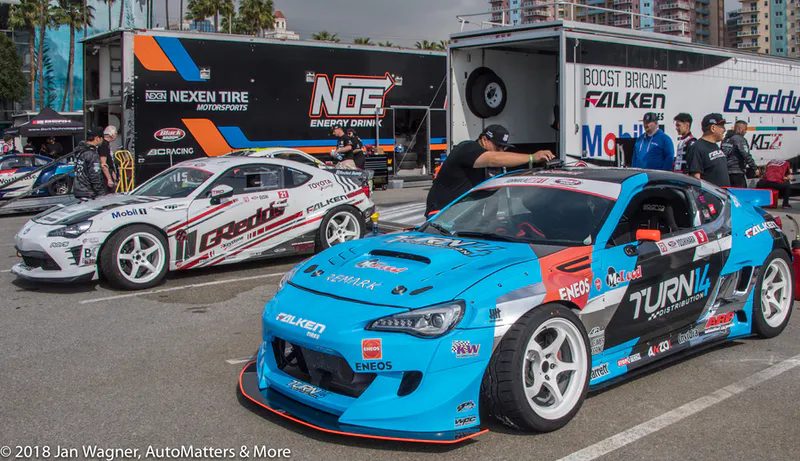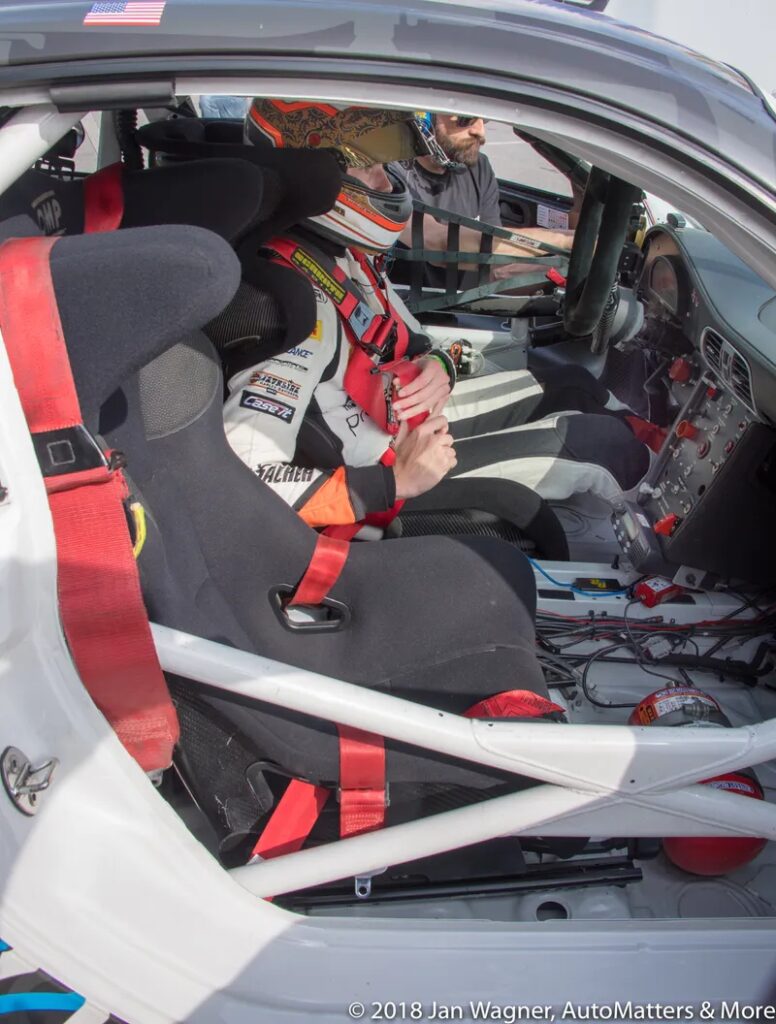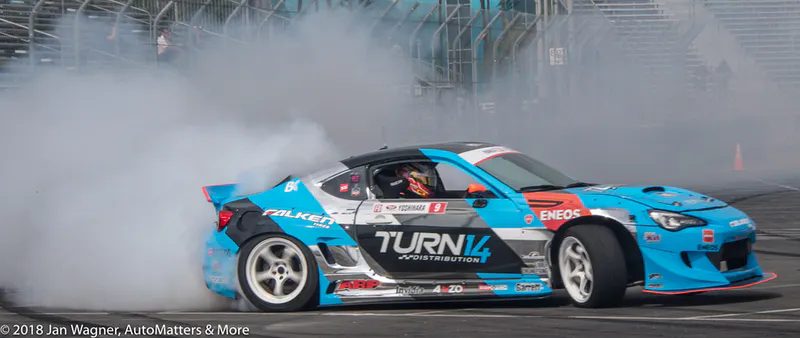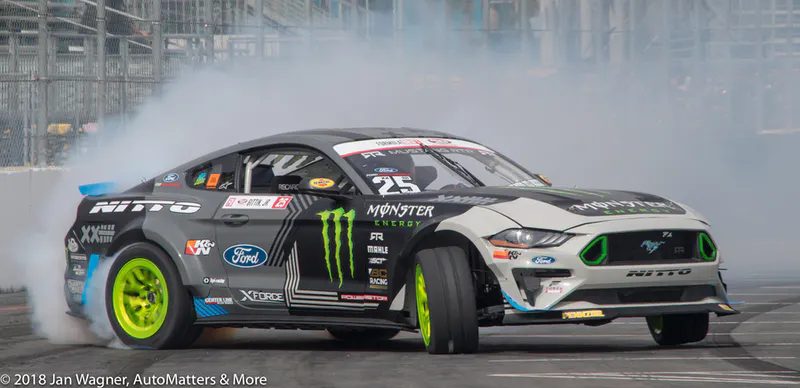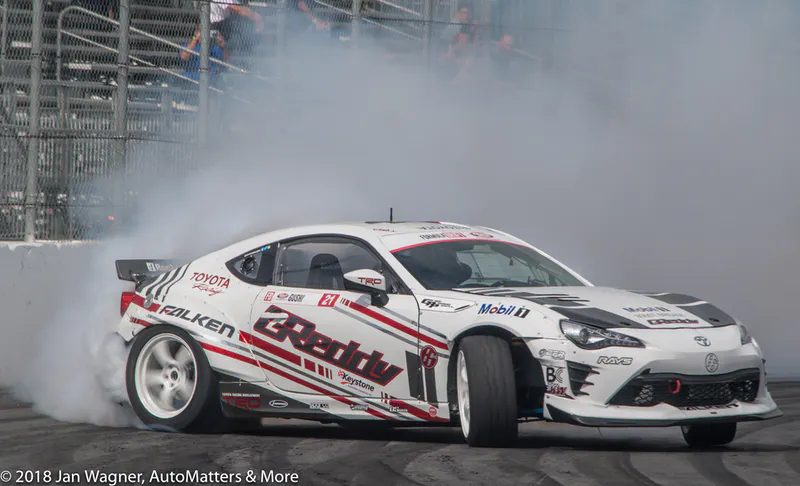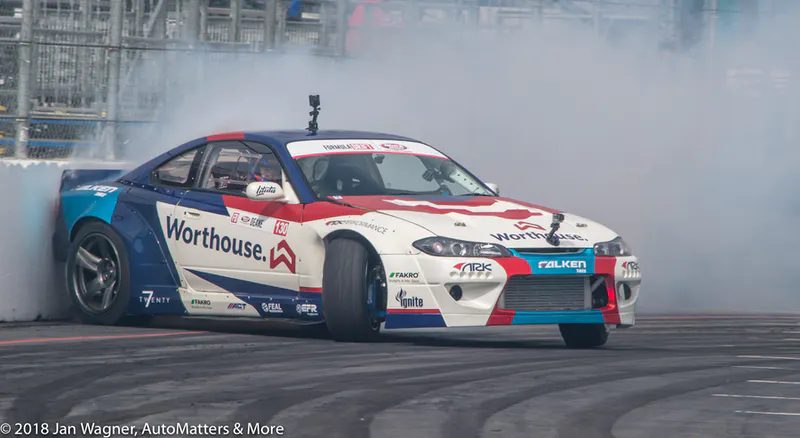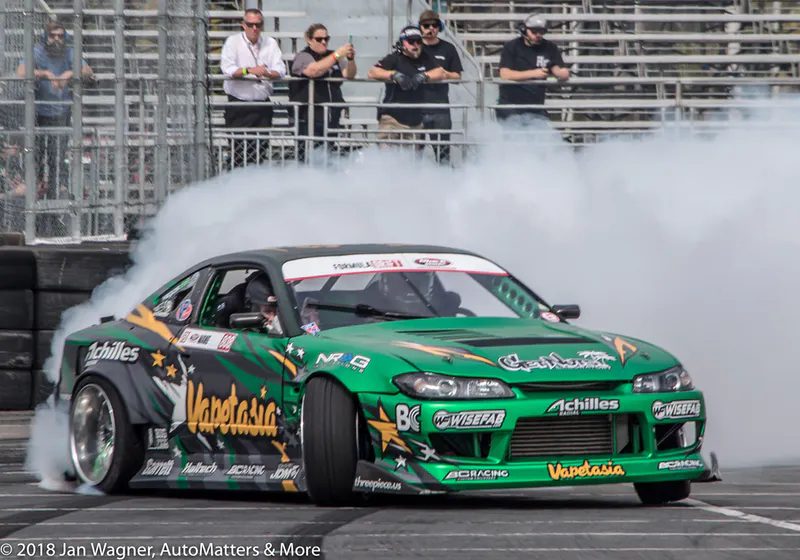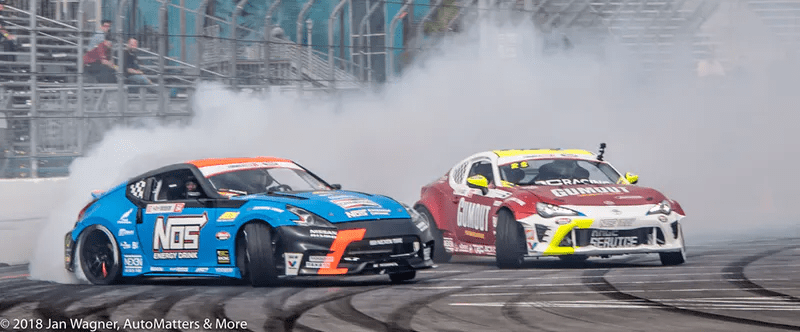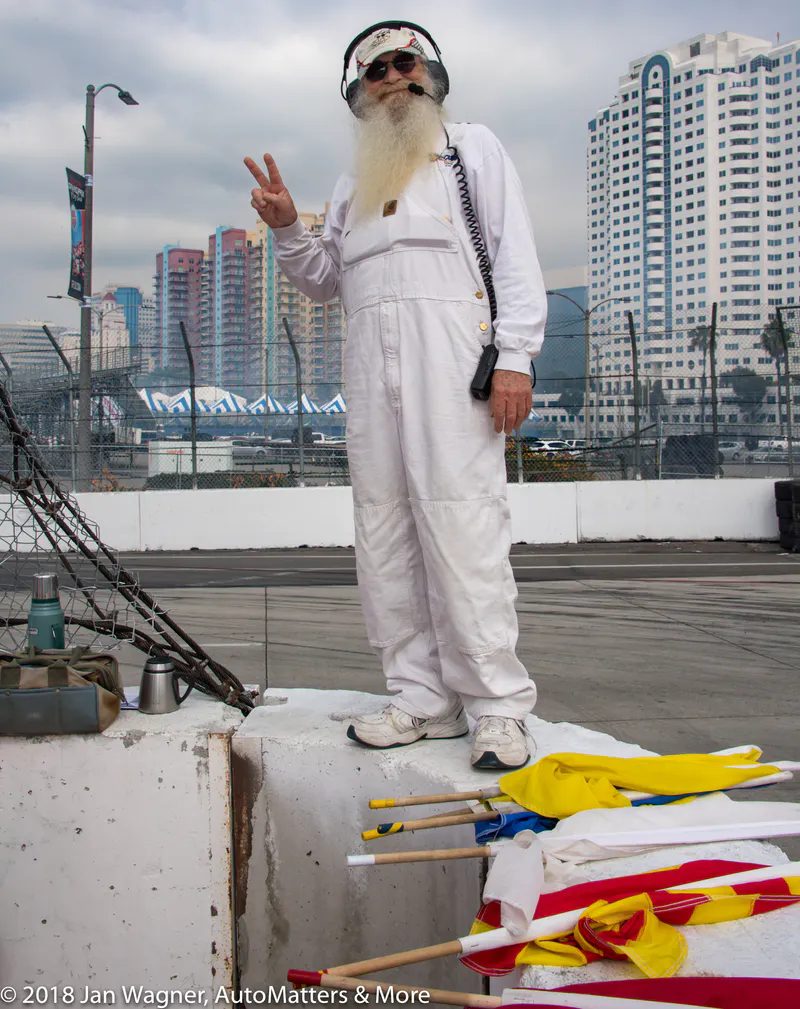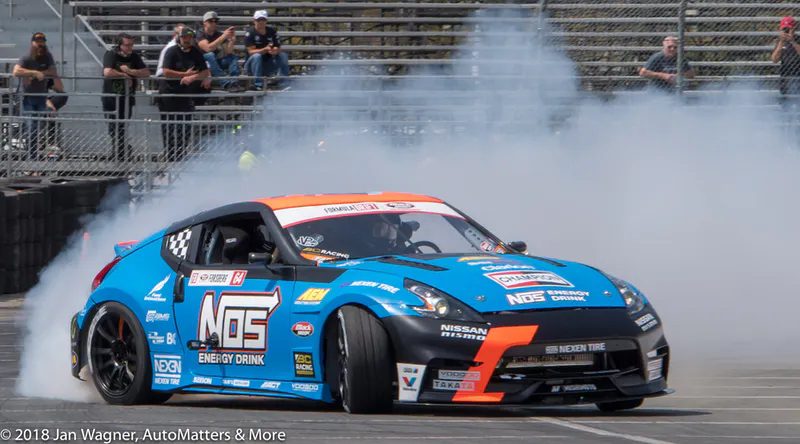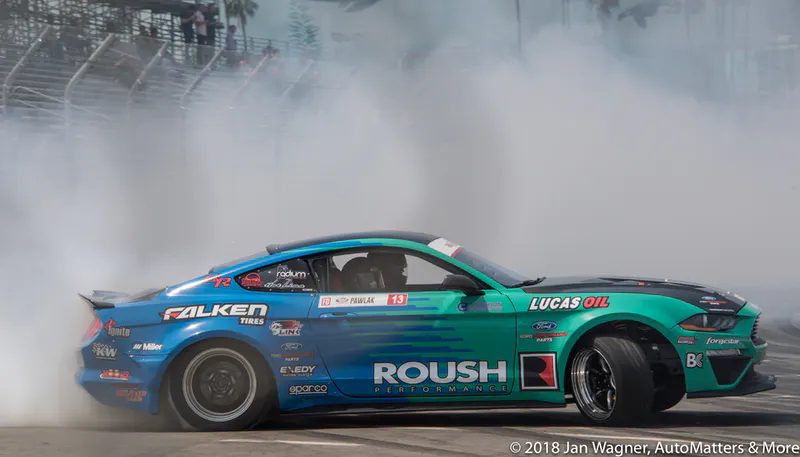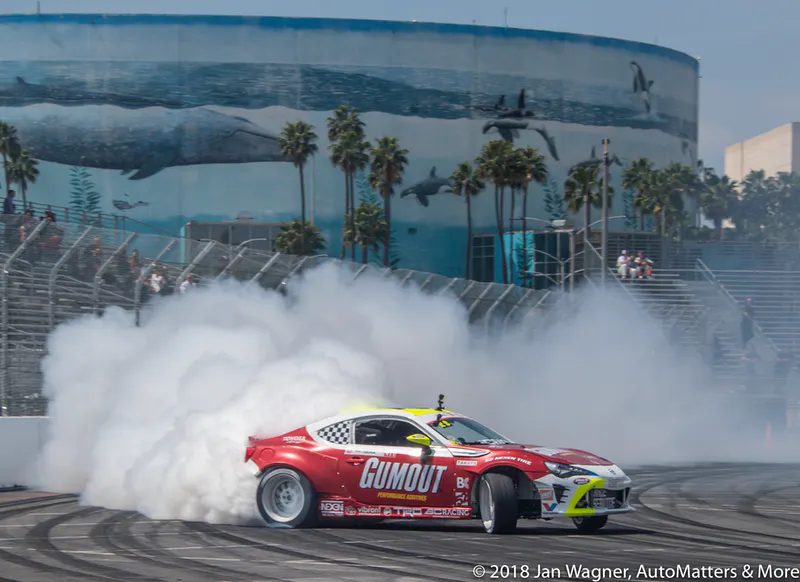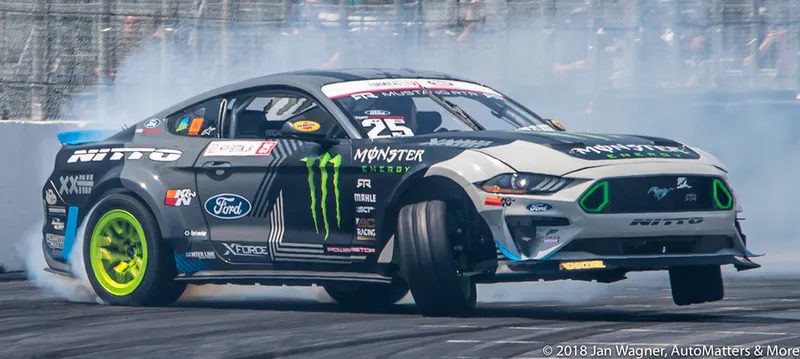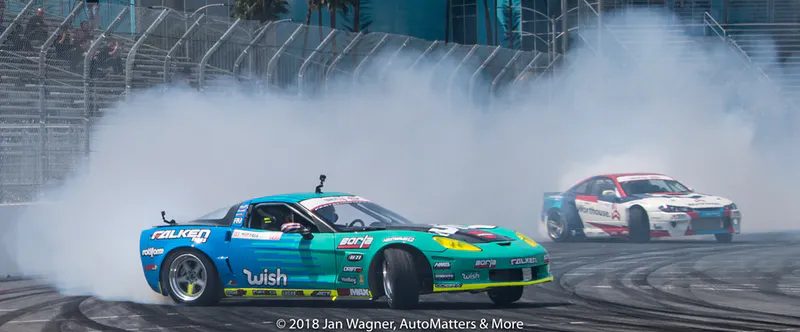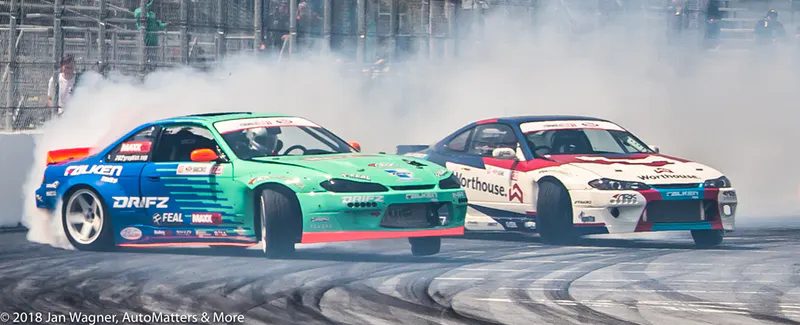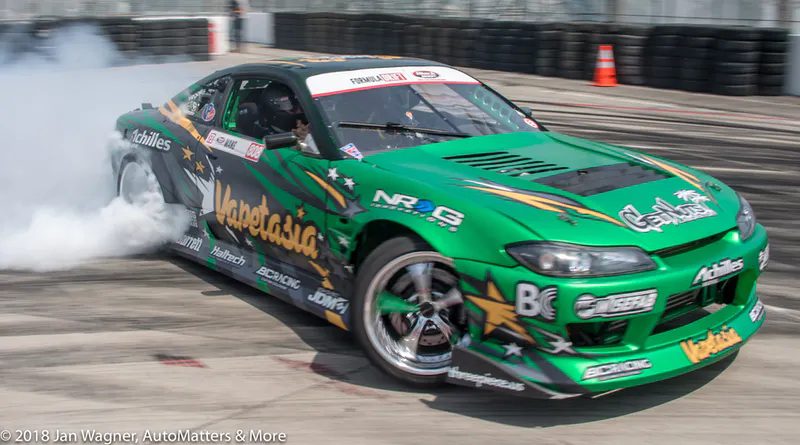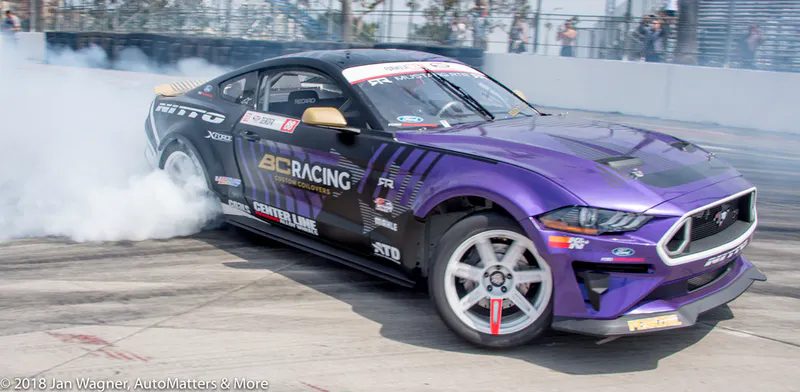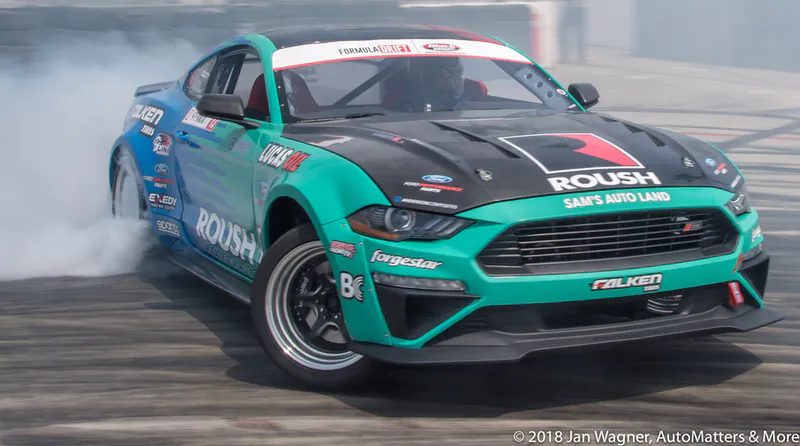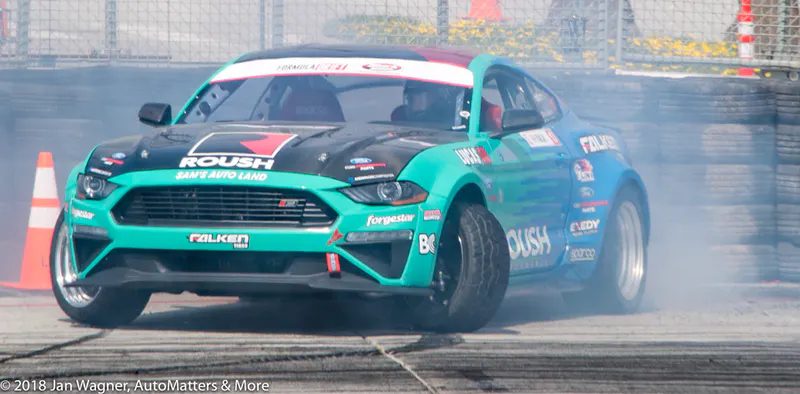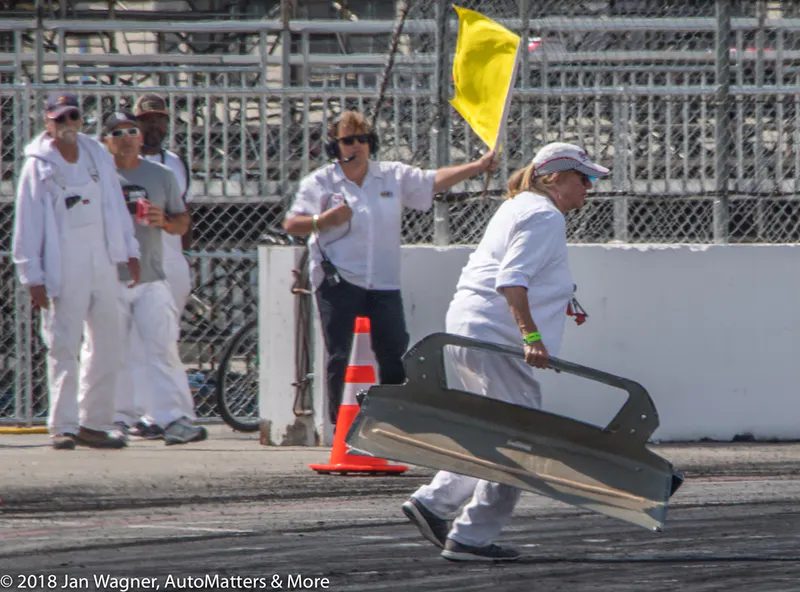 SPEED ENERGY STADIUM SUPER TRUCKS
Robby Gordon's Stadium Super Trucks racing is always a fan favorite. The trucks soar over metal ramps and twist on their large tires and extremely high-travel suspensions, as they claw their way around the turns.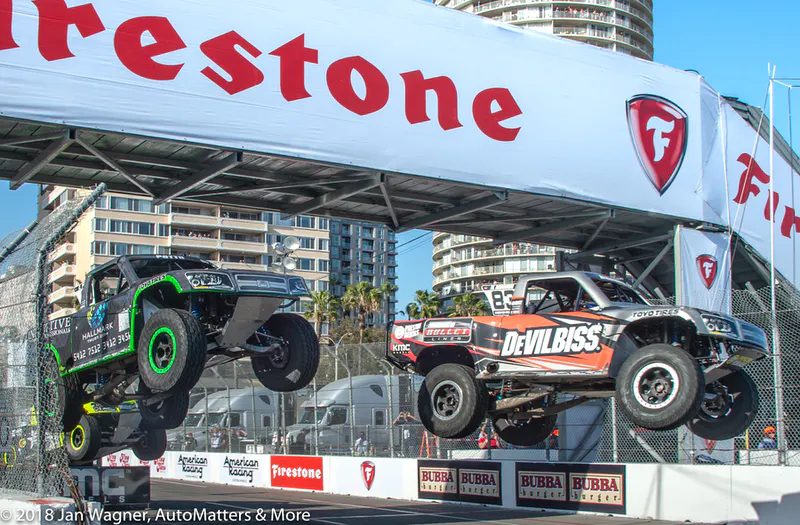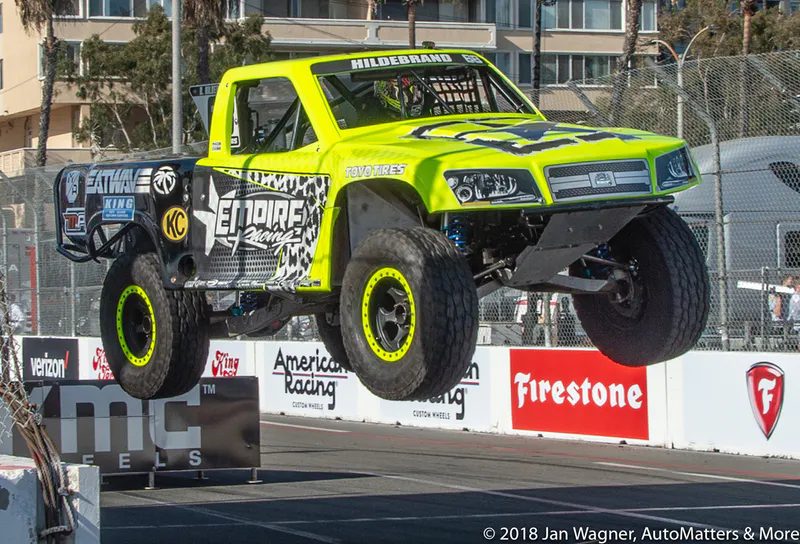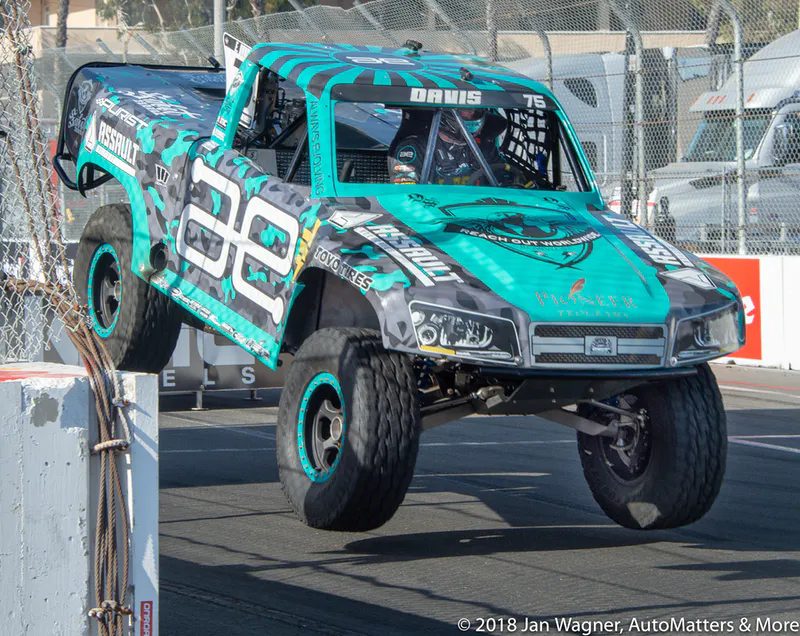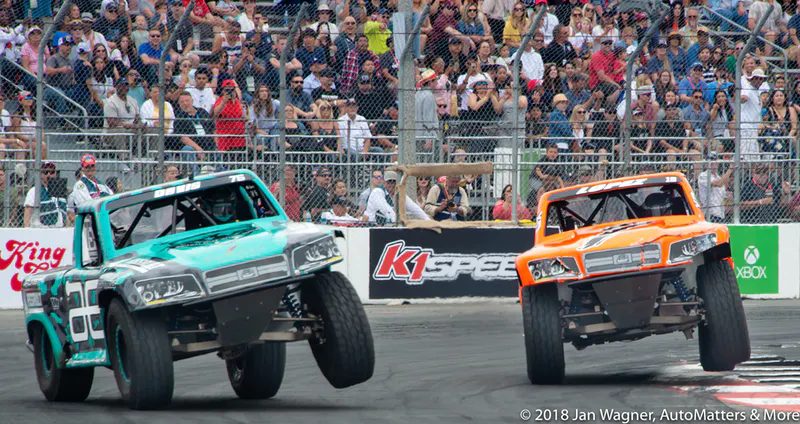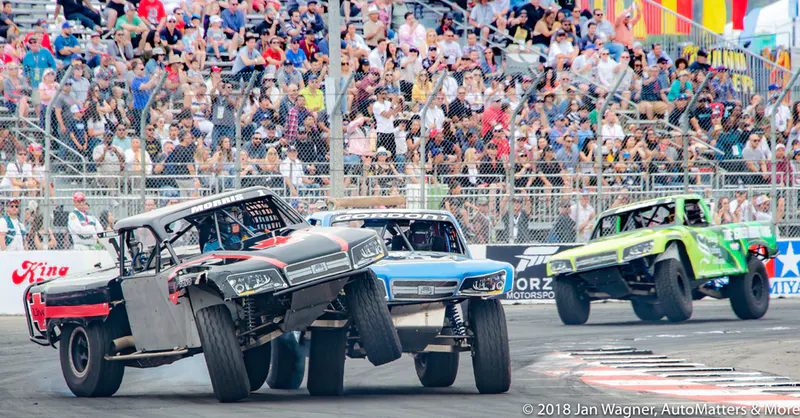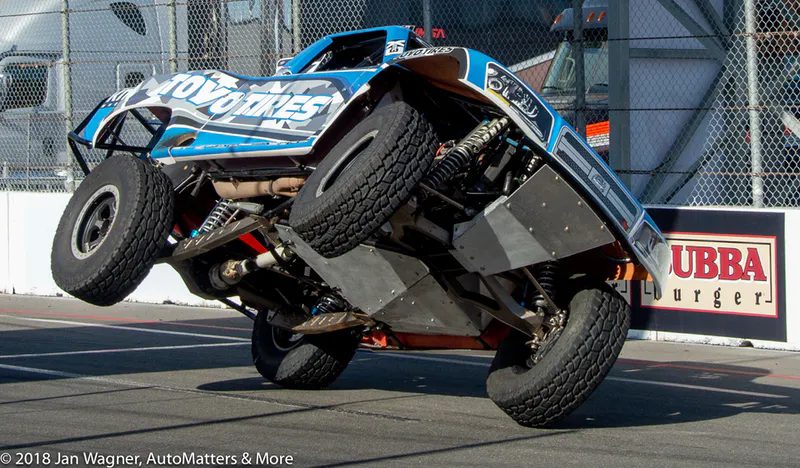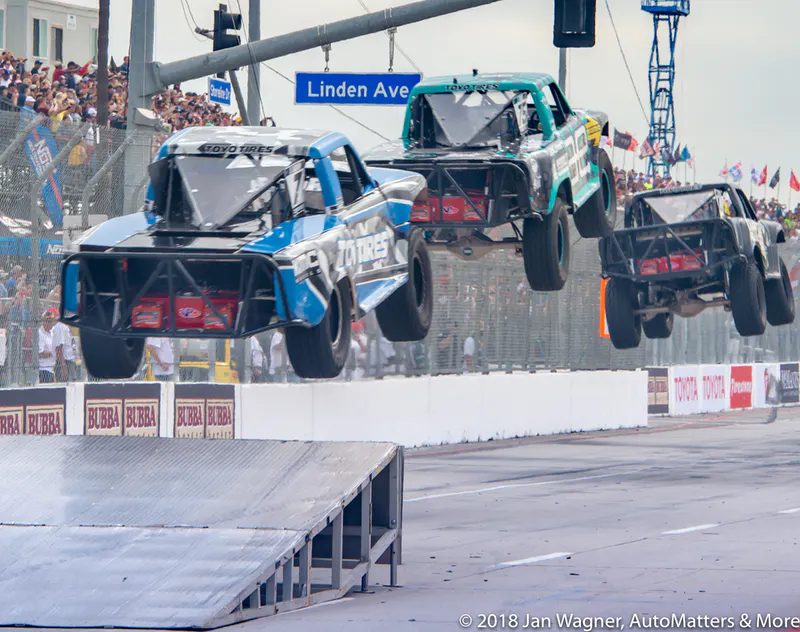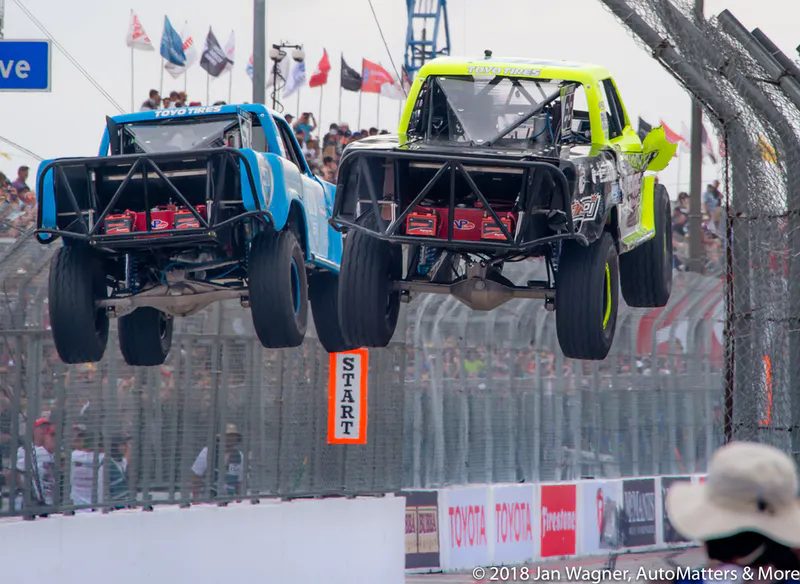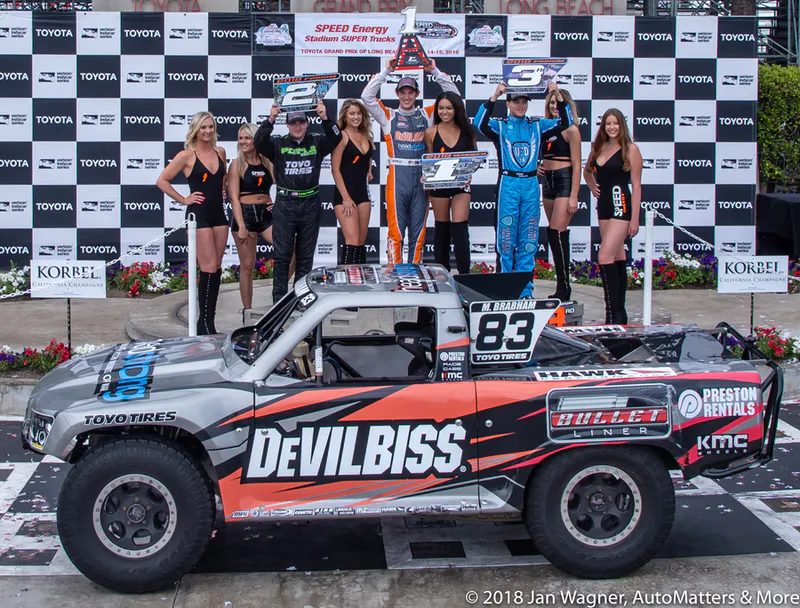 The 45th annual Toyota Grand Prix of Long Beach will be held on April 12 – 14, 2019. Sign up for their newsletter at gplb.com.
COPYRIGHT © 2018 BY JAN WAGNER – AUTOMATTERS & MORE #548