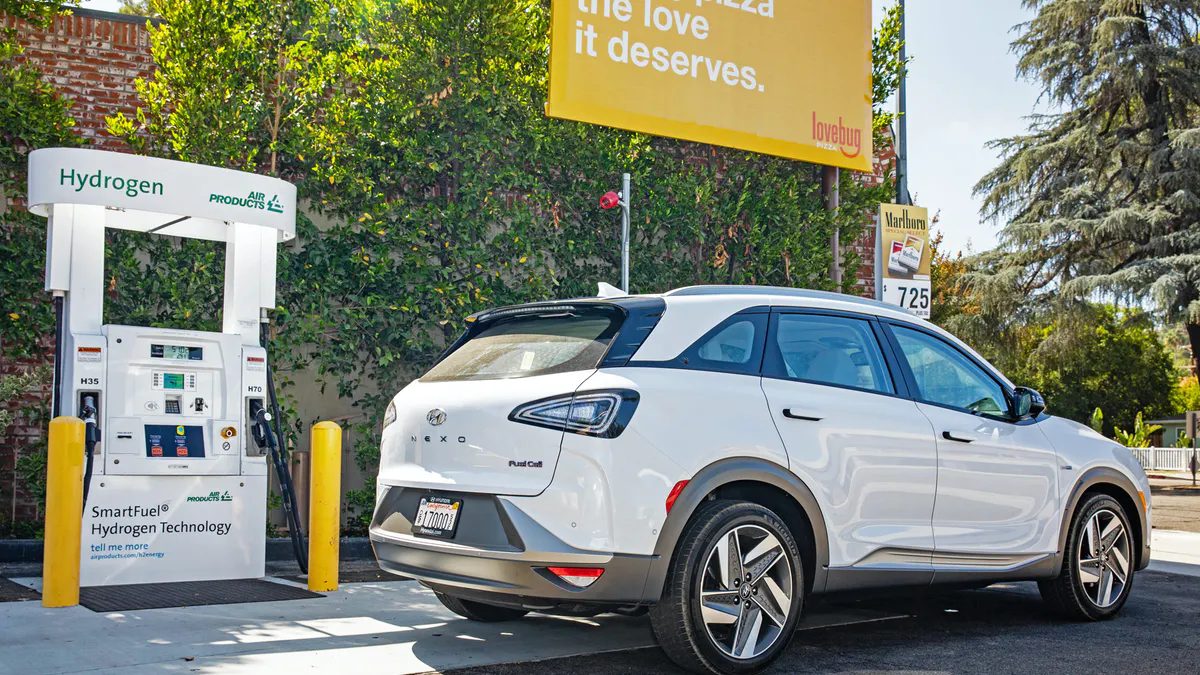 2019 SAN DIEGO INTERNATIONAL AUTO SHOW & THE ALL-NEW HYUNDAI NEXO FUEL CELL SUV
2019 Hyundai NEXO FCV provides up to 380 all-electric miles of range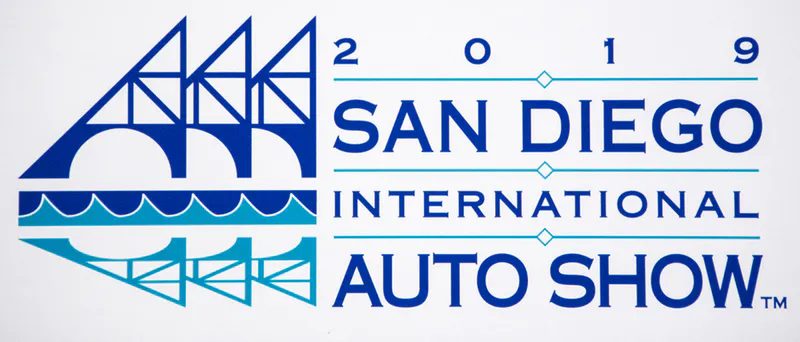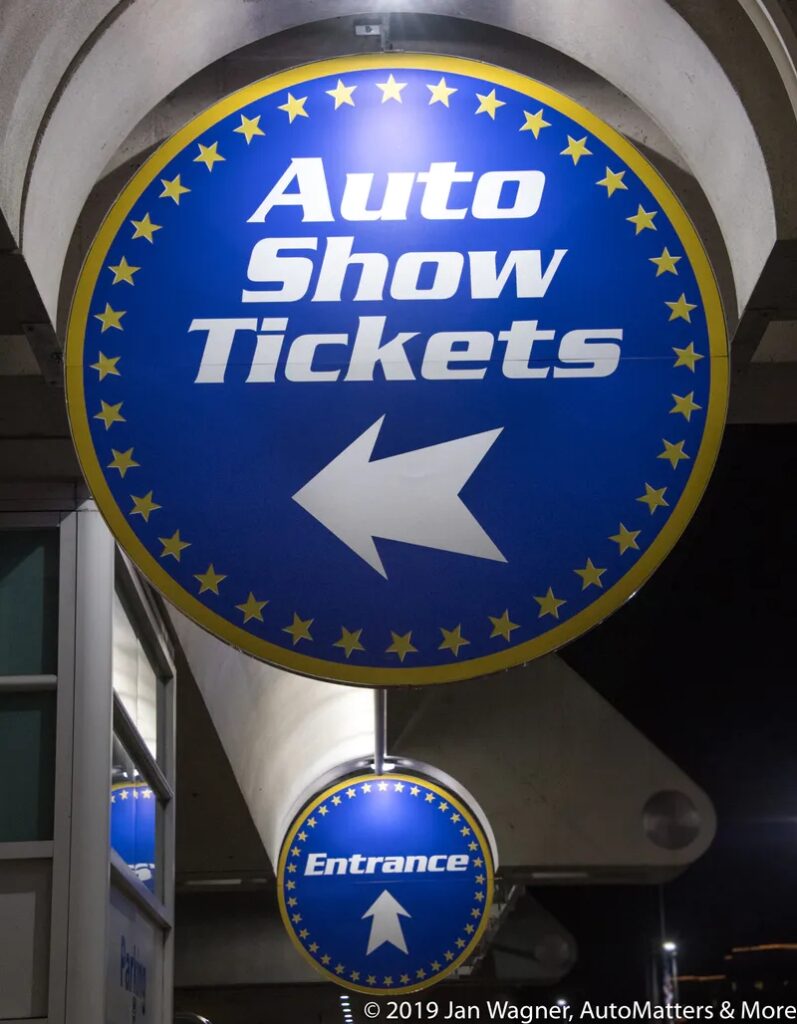 Billed as one of the largest auto shows in the nation, the San Diego International Auto Show occupied more than 525,000 square feet in the San Diego Convention Center.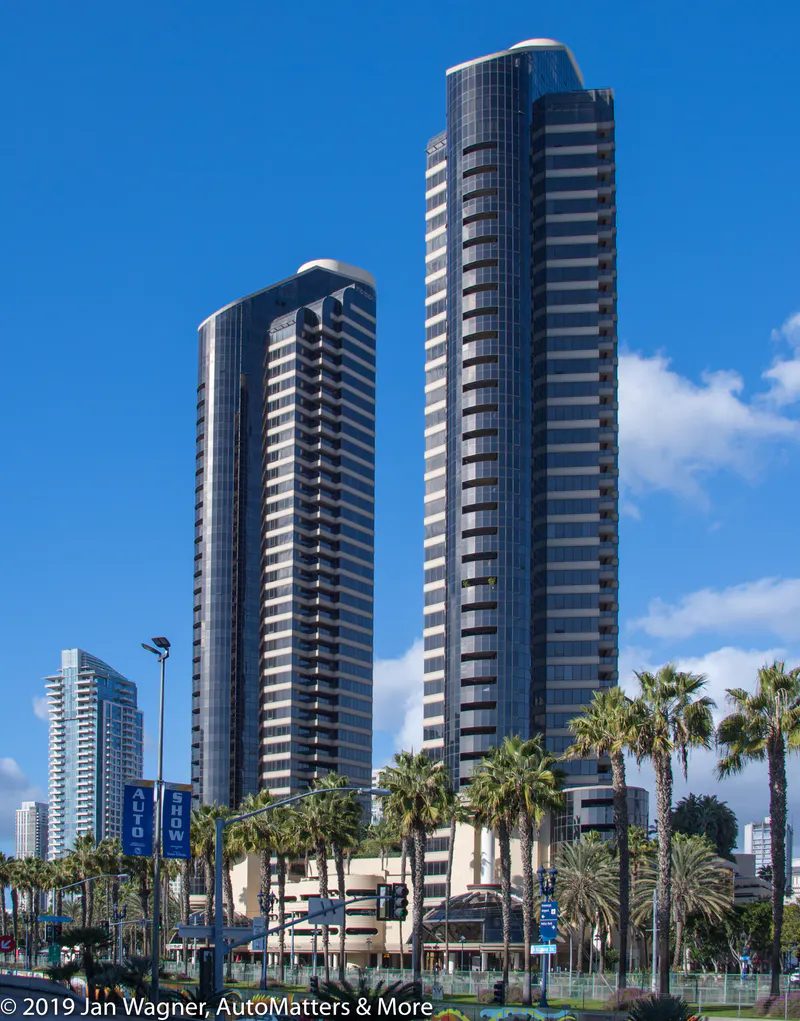 It ranks second in California only to the Los Angeles Auto Show, which draws a large international audience to see its many vehicle debuts and press conferences.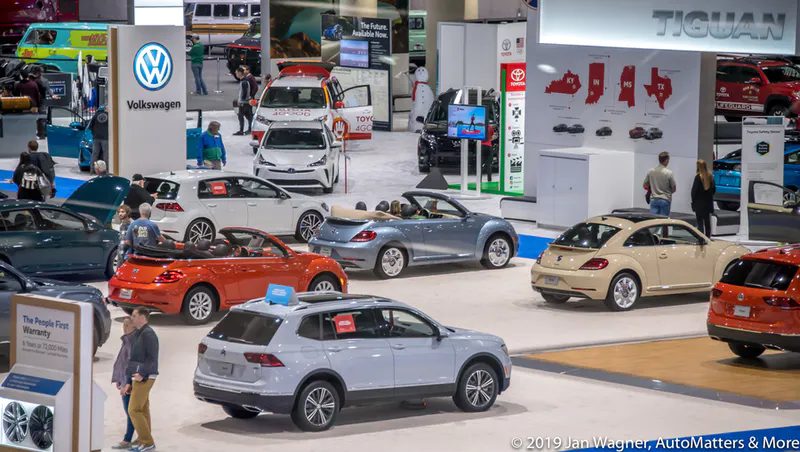 The San Diego Auto Show is presented by the New Car Dealers Association of San Diego County.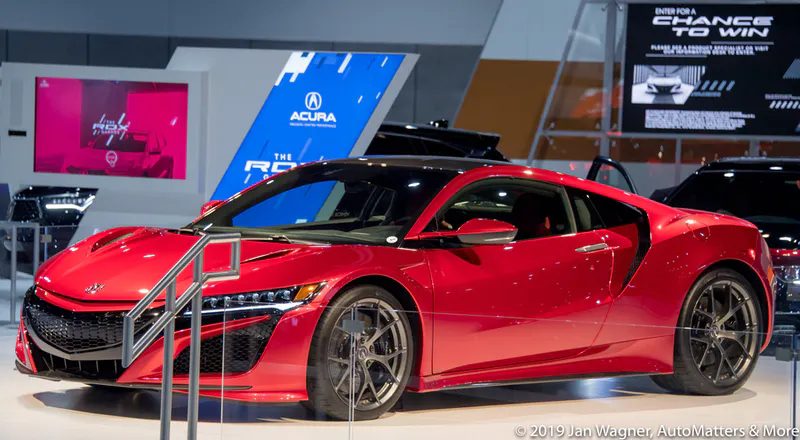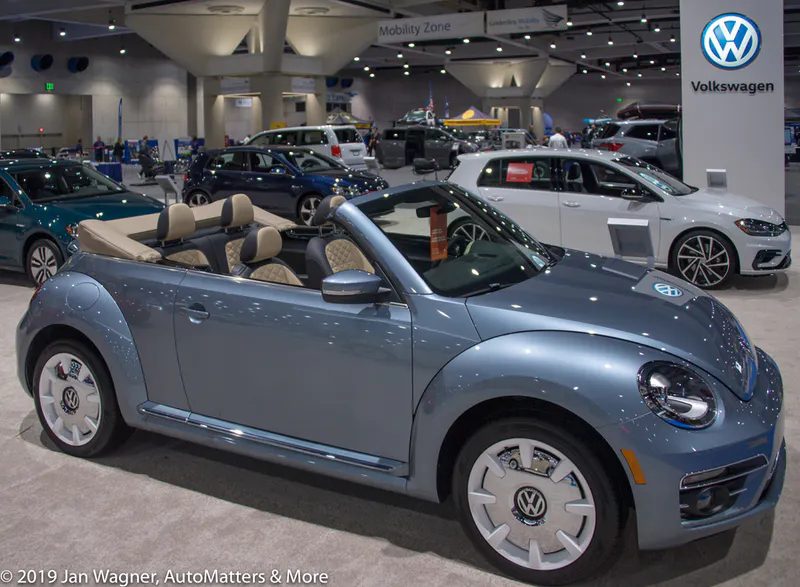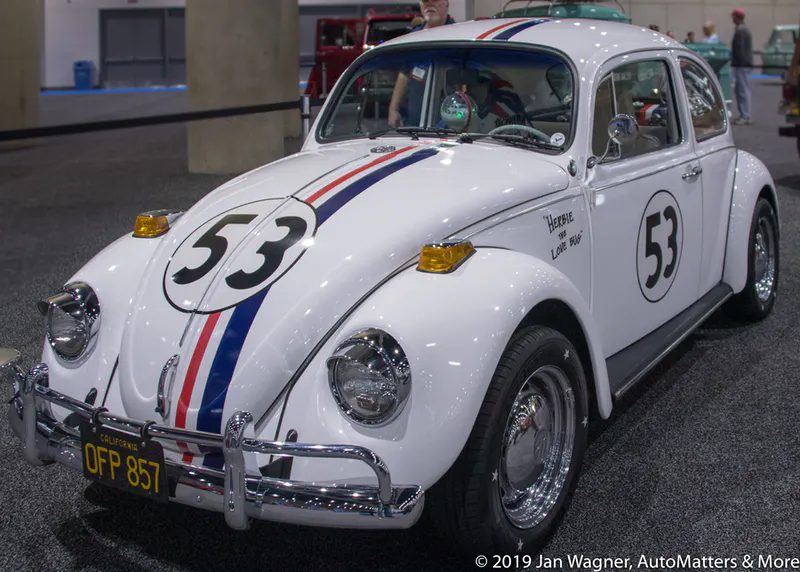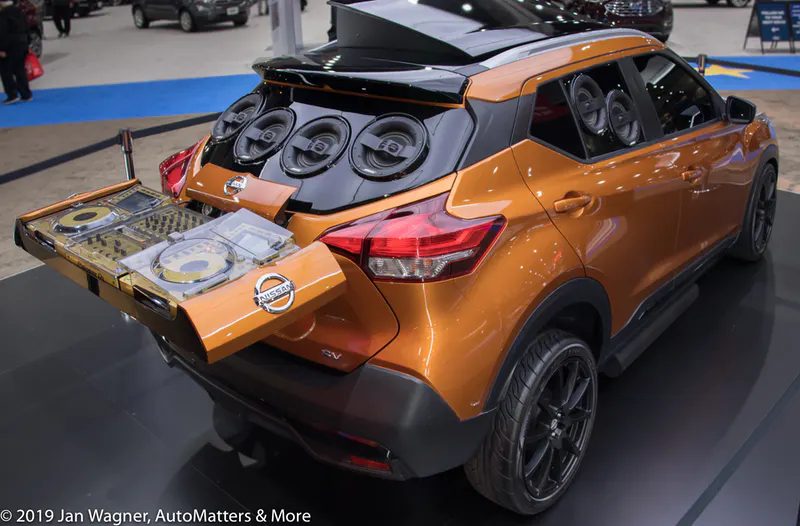 This year it offered its many visitors the opportunity to see and learn about more than 400 new model vehicles, nearly 100 of which – from 11 different brands – were also available to test drive, but without any of the sales pressure one might experience at a car dealership.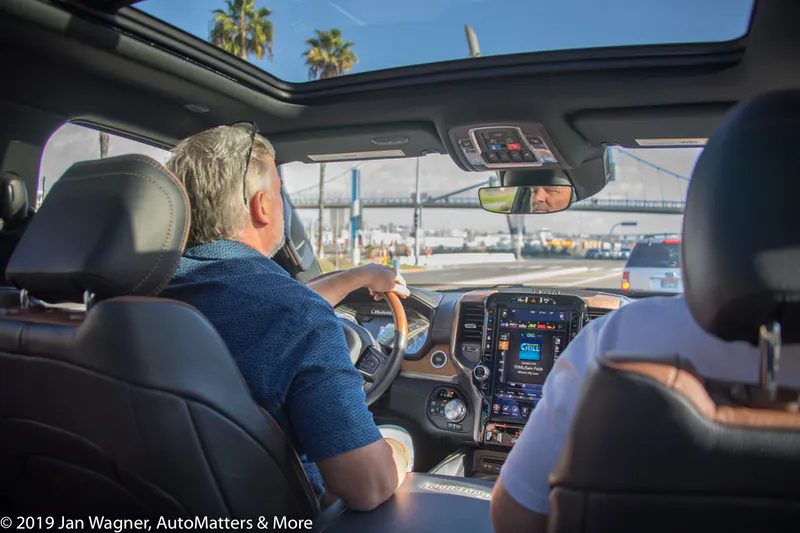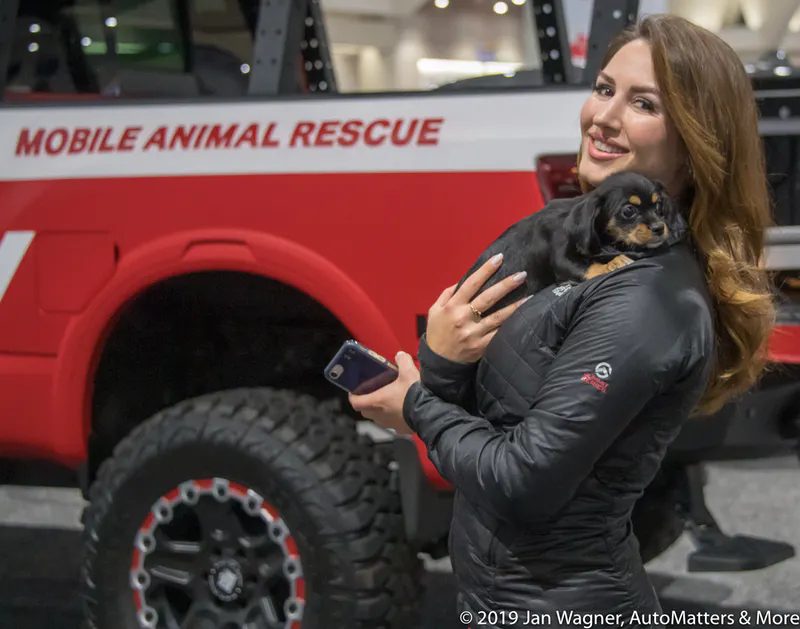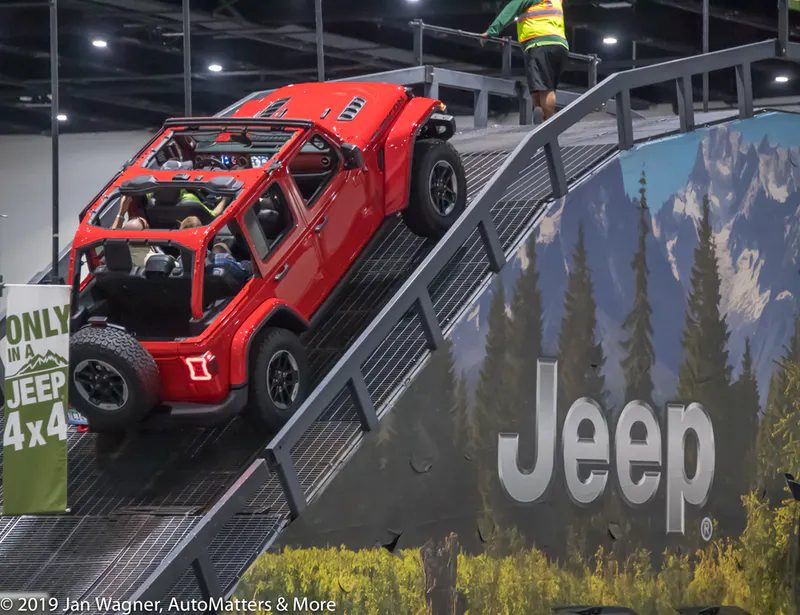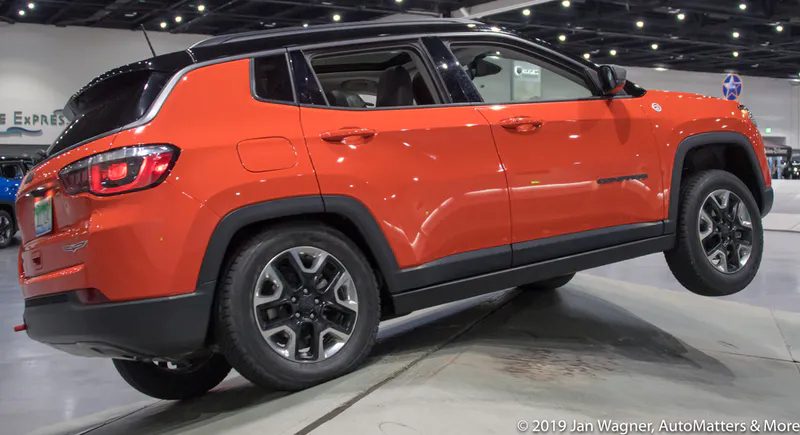 Since I am in the market for a new car, I especially appreciated this opportunity to take a close look at what the various manufacturers offer, all in one convenient location.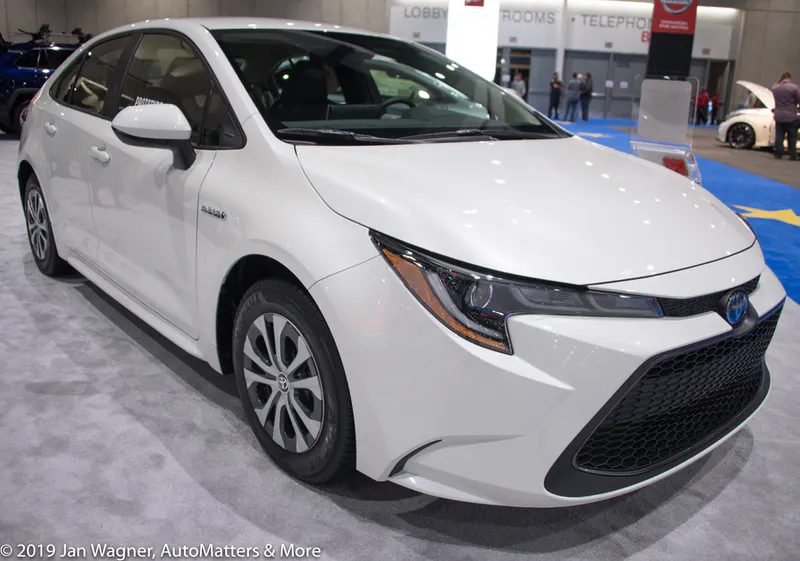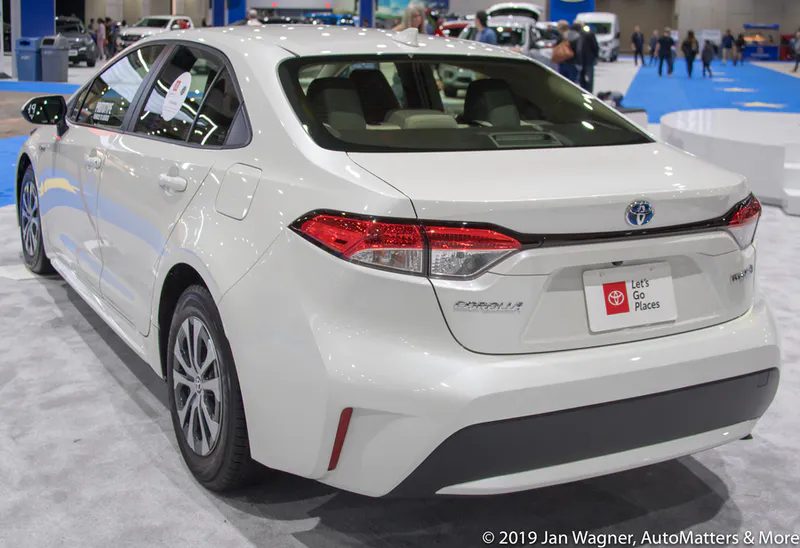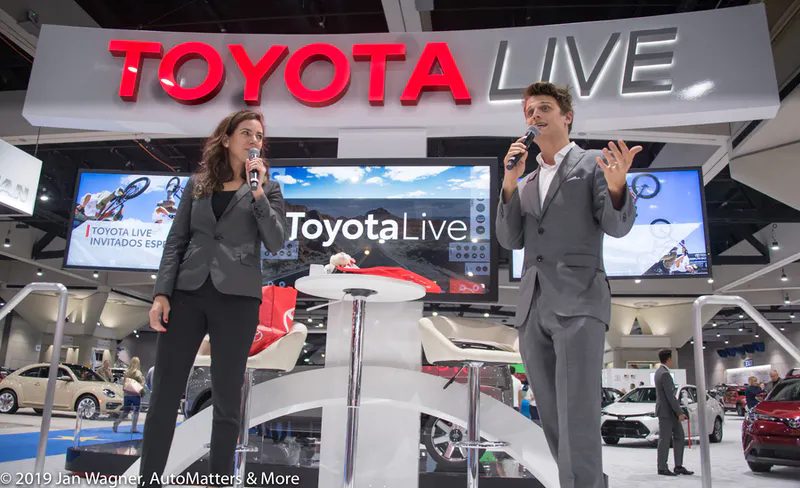 What I have been looking for is a plug-in hybrid, mid-size SUV with a decent amount of cargo capacity to carry my stuff, at least 25 to 30 miles of all-electric range and, when it is running only on gasoline, at least 40 mpg. Unfortunately, no such vehicle exists – yet, but Hyundai just introduced something else which is a very interesting alternative.
The 2019 Hyundai NEXO fuel cell SUV is not a plug-in hybrid. It is an electric vehicle that generates its electricity from a process that uses hydrogen. It emits only water.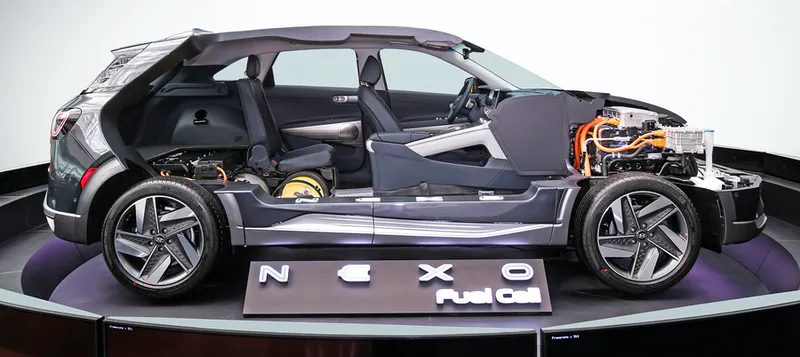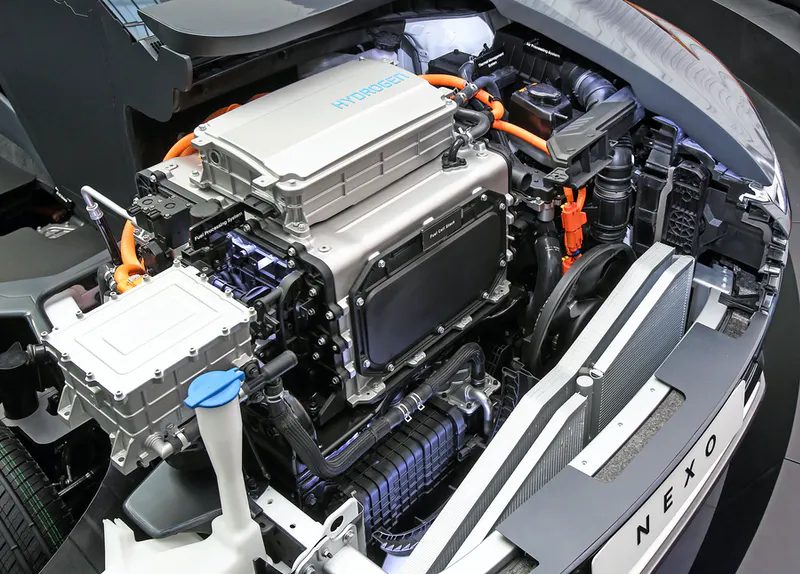 Unlike most plug-in EVs, the NEXO gets great range: 354 miles in the Limited model, and a very impressive 380 miles in the Blue model.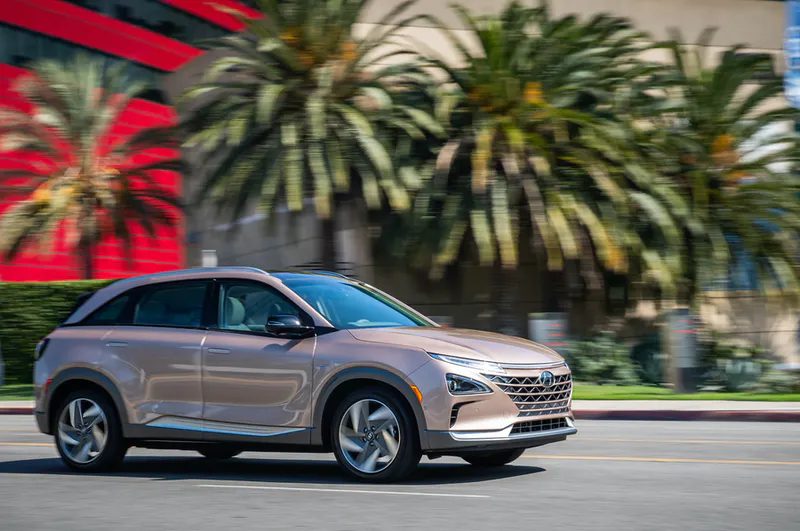 According to Hyundai, and unlike all rechargeable EVs, "the NEXO's refueling time can be achieved in as little as five minutes, allowing a consumer lifestyle very similar to a comparable gasoline-powered SUV in terms of range and refueling speed."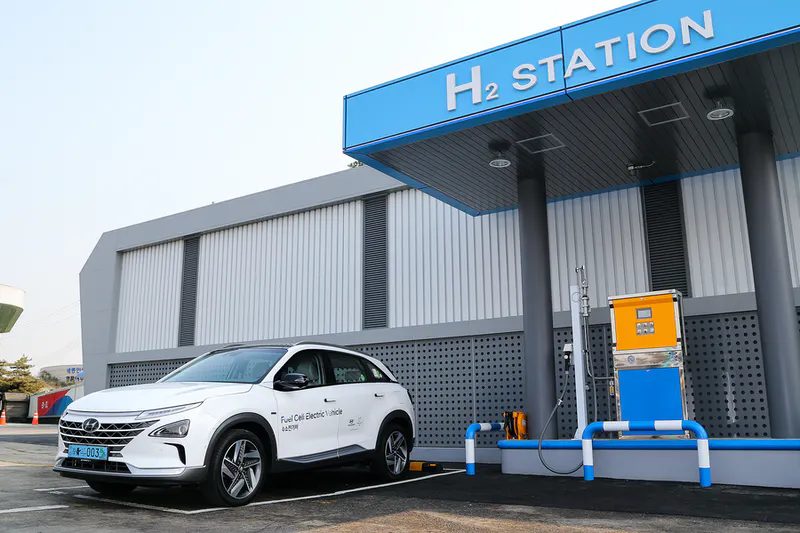 The Hyundai NEXO is a technological tour de force. Depending upon model choice, convenience and safety features may include: Remote Smart Parking Assist (RSPA), which "enables NEXO to either autonomously park or retrieve itself from either a parallel or perpendicular parking space with or without a driver in the vehicle"; the new Lane Following Assist (LFA), which "automatically helps assist steering to help keep NEXO more precisely centered in its current lane of travel … between zero and 90 mph on both highways and city streets"; and Blind-spot View Monitor (BVM) and Surround-view Monitors (SVM), which "projects the side views of NEXO in the center cluster to the driver using cameras while changing lanes with the turn signal on. The system uses wide-angle Surround View Monitors (SVM) on each side of the vehicle to monitor areas that cannot be seen by a traditional rearview mirror and create various exterior vehicle perspective views."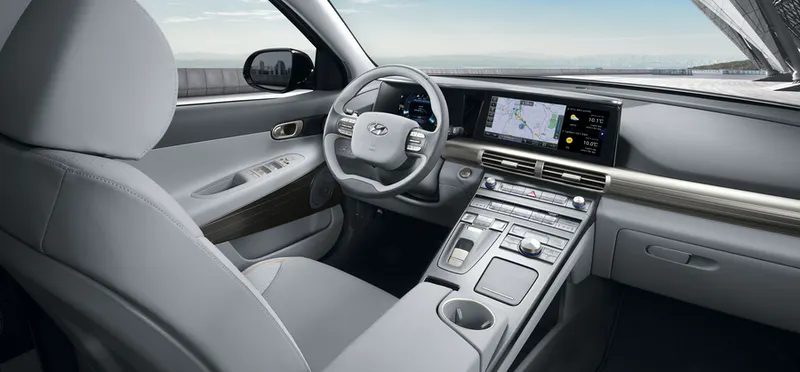 Blind-spot Collision-Avoidance Assist and Rear Cross-Traffic Collision-Avoidance Assist "utilize sensor technologies to help alert the NEXO driver of approaching vehicles in its intended path, whether changing lanes or when backing out of a parking spot. Blind-spot Collision-Avoidance also helps provide steering correction when the turn signal is on and the system detects a vehicle in the blind spot area of the NEXO."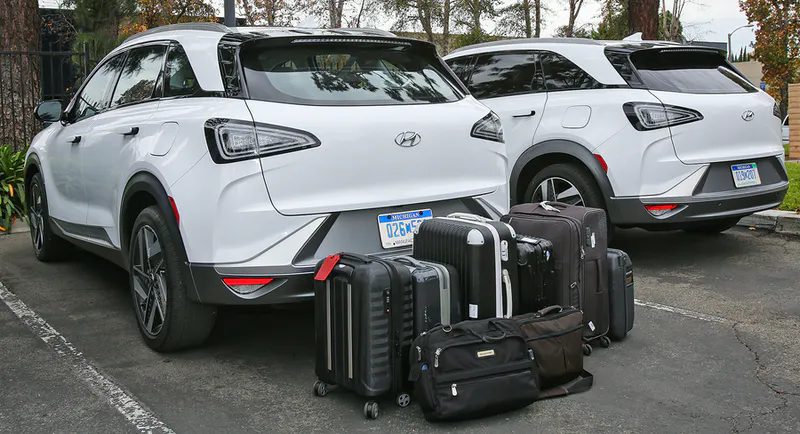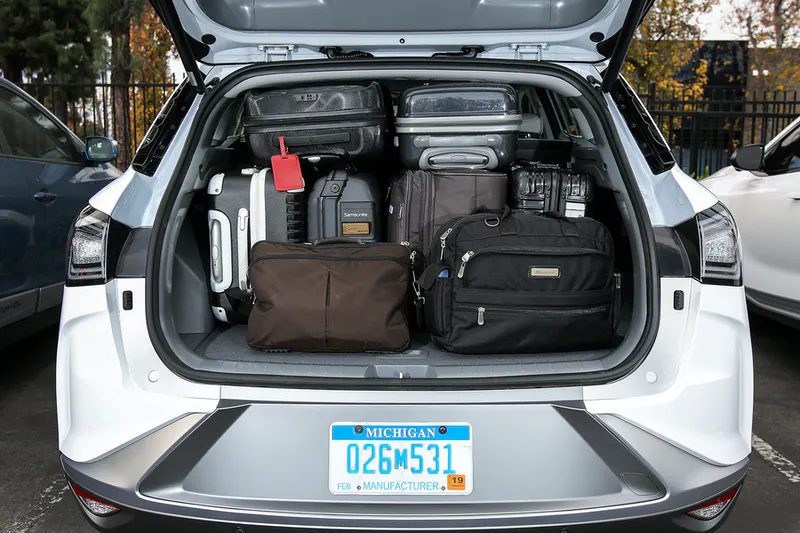 So far, this all sounds wonderful. The NEXO is a zero-emission vehicle with true state-of-the art safety and convenience technologies. There are, however, several significant caveats.
While fuel cell technology has been in use in industrial settings for years, it has a long way to go before the infrastructure can be in place to enable hydrogen to seriously challenge gasoline for widespread, large scale availability. In the U.S., for now, only California has enough hydrogen refueling stations for relatively worry-free, long distance travel. As reported by the California Energy Commission and the California Air Resources Board for 2018, more than 5,000 fuel cell EVs are registered in California. Also, hydrogen is expensive compared to gasoline, although the price difference will probably decrease as methods of producing the hydrogen and economies of scale improve.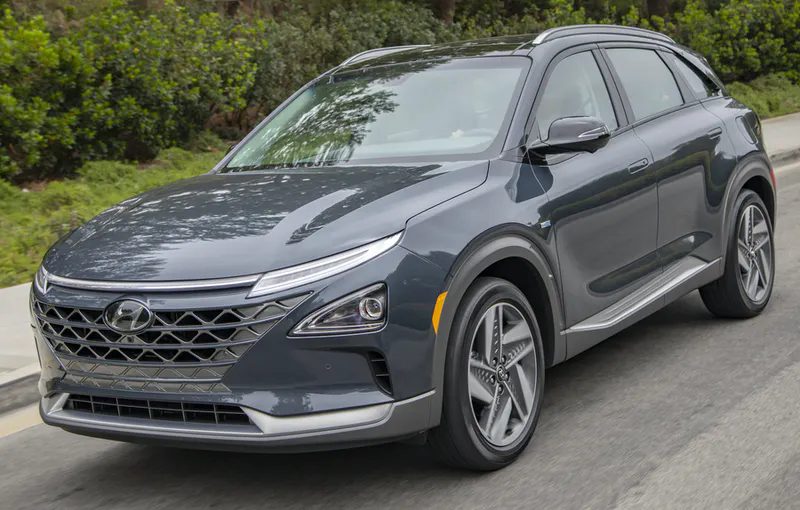 Hyundai is offering generous perks to help mitigate the cost and limited infrastructure. According to a Hyundai press release, "NEXO can be leased for $399 (Blue Model) or $449 (Limited Model) for 36 months and can be purchased for $58,300. The first year of maintenance is free of charge and customers are eligible for a tax credit (subject to individual circumstances) from the state of California for up to $5,000. Purchasers of new Hyundai NEXO SUVs will receive hydrogen fueling cards with a combined maximum value of $13,000 to be used during the first three years of vehicle ownership. If a hydrogen fuel cell vehicle interests you, leasing a NEXO for three years might be the best way to minimize the risks of adopting the technology before it is firmly established in the market and the price of hydrogen comes down.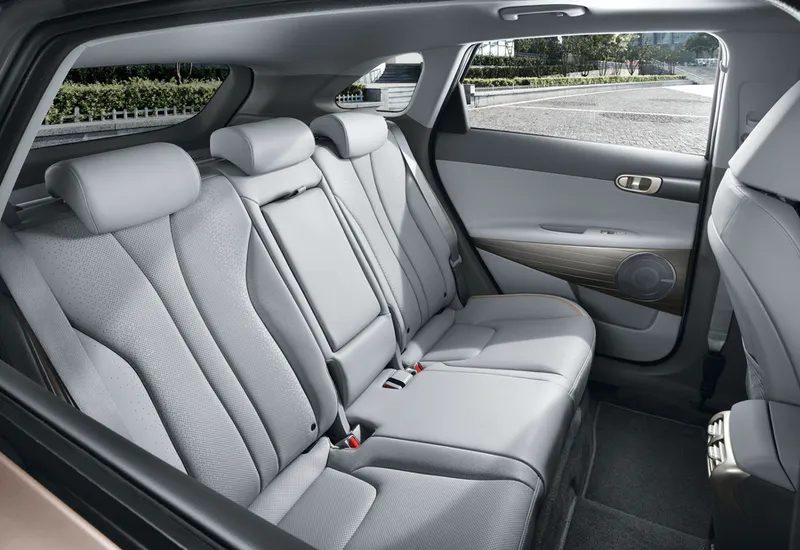 The Nexo is available in limited quantities from a few select Hyundai dealers in California. For more information, visit www.hyundaiusa.com, click on "Vehicles" and scroll down to "Future Vehicles."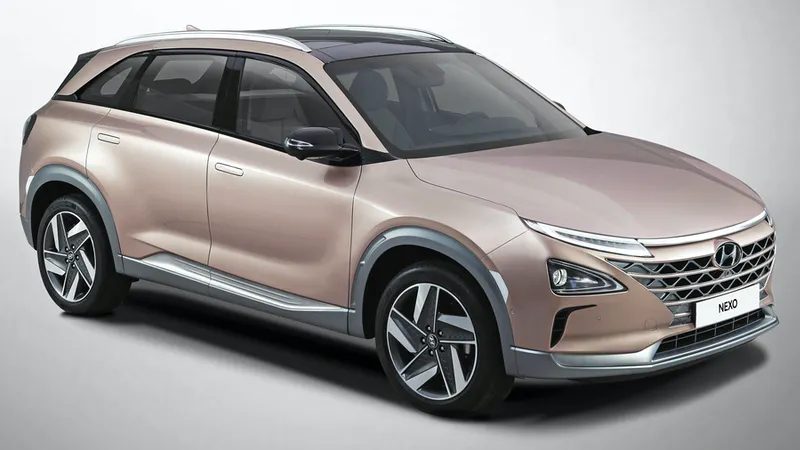 As always, please leave your comments and suggestions below.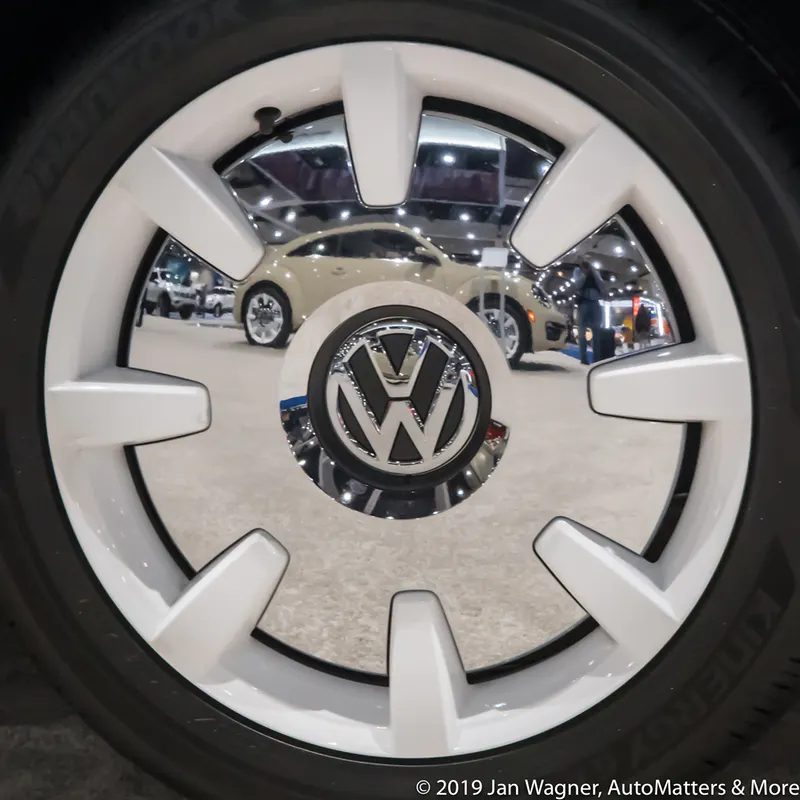 COPYRIGHT © 2018 BY JAN WAGNER – AUTOMATTERS & MORE #571r2