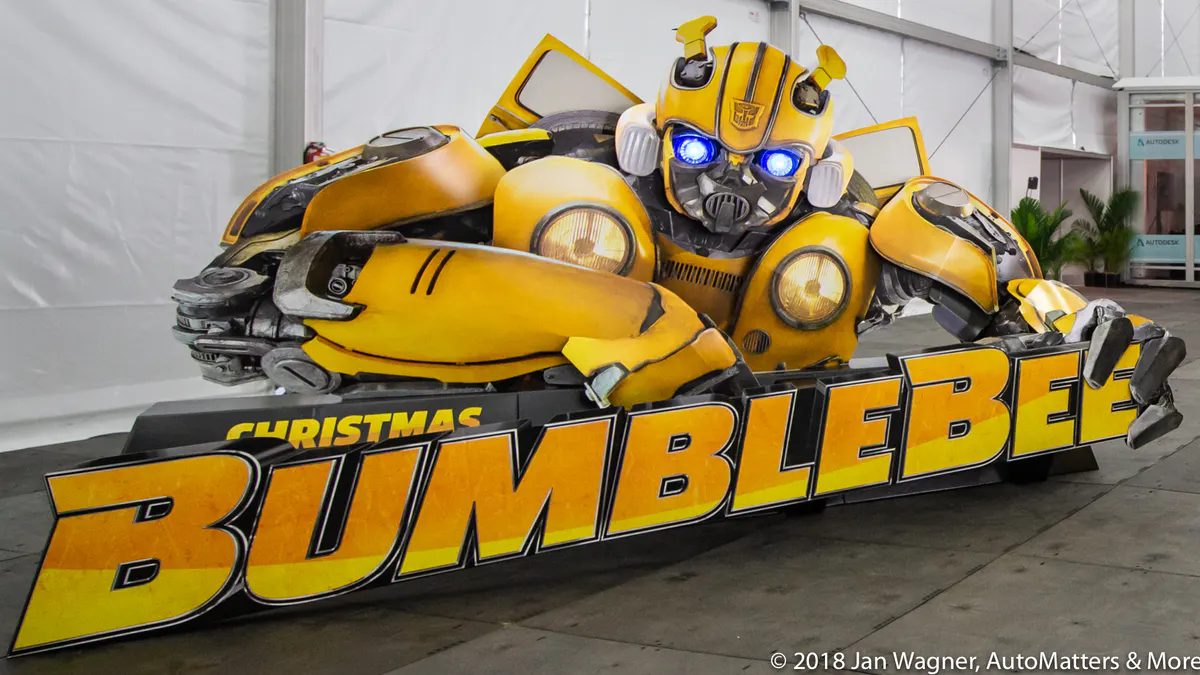 "BUMBLEBEE" – IT'S REALLY GOOD!
The new Transformers film is arguably the best yet!
I know, you may be thinking 'what's with the admittedly odd title for this movie review?' I want to make this film stand out from the rest, just in case you've been underwhelmed by all of the previous Transformers films. "Bumblebee" is different.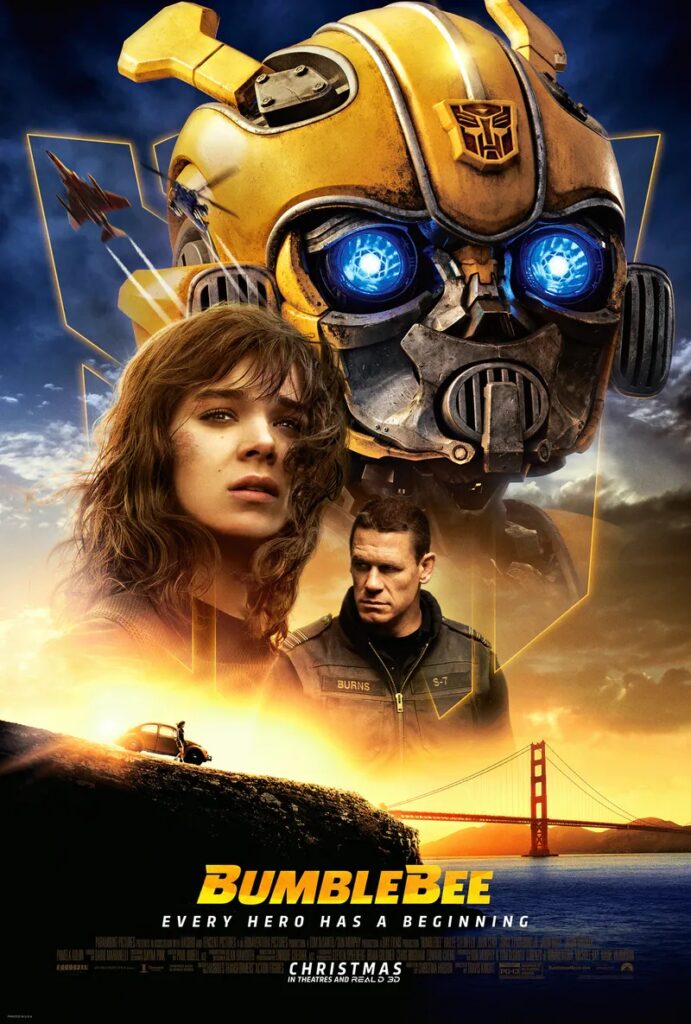 For over 30 years, people have been enjoying the Transformers, first as a popular line of kids' toys/adult collectibles that transformed between assorted vehicles and sentient robots, and more recently as a series of commercially successful movies.
While the Box Office numbers ensured that Transformer movies would continue being produced, critical reviews of the previous Transformers movies were mixed at best. That situation has changed for the better with "Bumblebee."
It is not a contradiction of terms to say that robots can be sentient beings. Google the term "sentience definition" to check out the dictionary definition of sentient. Bumblebee does indeed have the demonstrated ability to perceive and respond to his senses/sensors. That is a large part of what makes "Bumblebee" the movie so endearing.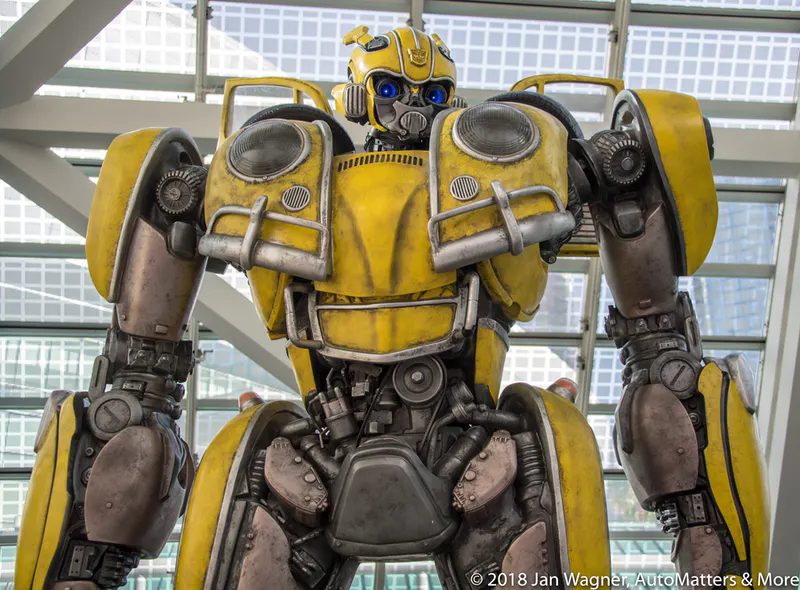 "Bumblebee" has heart, and lots of it. We have come to expect no less than that from Executive Producer Steven Spielberg. For a welcome change, this science fiction, action adventure, superhero movie uses its computer-generated special effects in support of the human characters in the movie, not as the main focus of attention, and not as effects for effects sake, that tend to dazzle audiences but fall short in the area of storytelling.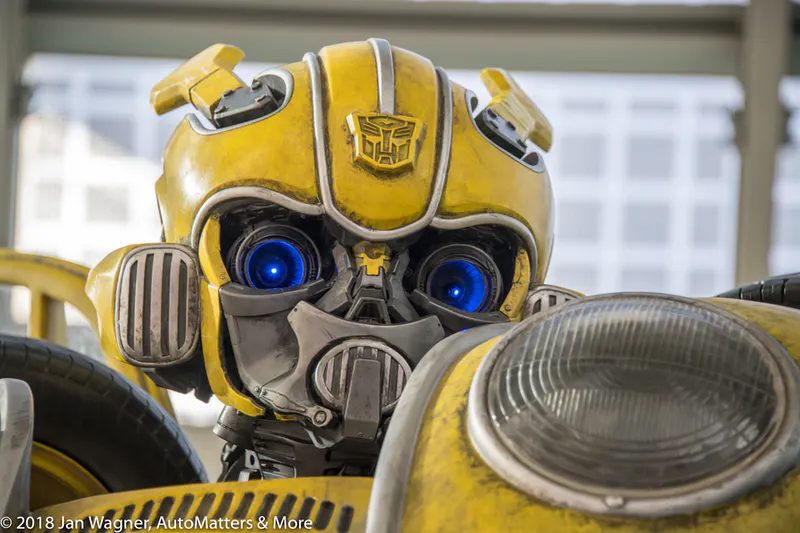 The audience in the theater in which I saw "Bumblebee" spontaneously responded, at various times, with applause and laughter to Bumblebee's comical interactions with the human heroine (teenager Charlie Watson, who was grieving the sudden loss of her father). In interactions throughout the film, Bumblebee displayed an endearing blend of compassion, humor and understanding for Charlie.
Spoiler alert: if you do not want to read an introduction to what this film is generally about, enjoy the photos and skip ahead to the last three paragraphs.
Set in 1980s California, "Bumblebee" tells the story of Autobot B-127, a bright yellow Transformer who is nicknamed Bumblebee by Charlie. His alter ego – the vehicle that he transforms into – is an old, worn out, yellow VW Beetle (the bright yellow Camaro alter ego would come much later). A fierce warrior, Bumblebee had fought in a centuries-long conflict between his fellow Autobots and the Decepticons. His mission on Earth is to protect the planet and its inhabitants, in the hope of establishing a refuge for his fellow Autobots.
On Earth, a chance encounter with a soon to be 18-year-old girl named Charlie Watson leads to their enduring friendship – one that would soon be tested in a fierce struggle between an advance party of Decepticons (Shatter and Dropkick – their alter egos being muscle cars, a fighter jet and an attack helicopter), Bumblebee and the inhabitants of planet Earth.
In that struggle, Bumblebee selflessly defends Charlie from aggressors: mostly from the evil pair of Decepticons, and somewhat from the misguided efforts of the human military that failed to comprehend the evil intent of those Decepticons.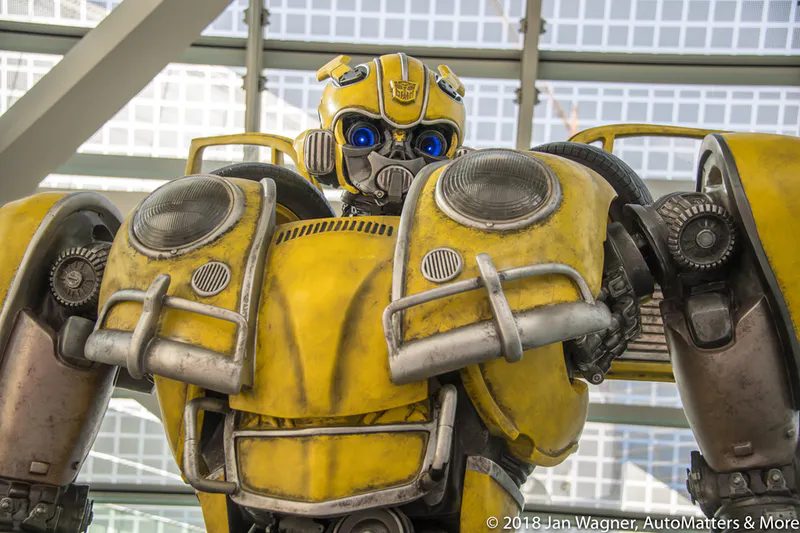 Their shared conflict is vividly brought to life by a well-crafted story, (mostly) compelling lead characters (regrettably the members of the military are not, which detracts from the credibility of the conflict) and excellent visual effects. The transformations of Bumblebee, Shatter and Dropkick are mesmerizing and seamless in their transitions.
"Bumblebee" stars Hailee Steinfeld as Charlie Watson and John Cena as Agent Burns. It was directed by Travis Knight, who also directed "Boxtrolls" – another film starring endearing animated creatures with human characteristics, and human interaction.
Charlie shares her adventure with her neighbor "Memo" (Jorge Lendeborg Jr.), her young brother Otis (Jason Drucker) and Uncle Hank (Len Cariou, grandfather Henry Reagan from TV's "Blue Bloods").
Paramount Pictures took advantage of the send-off that VW held for their iconic Beetle (again) at the recent Los Angeles Auto Show to promote "Bumblebee" with a towering Bumblebee figure.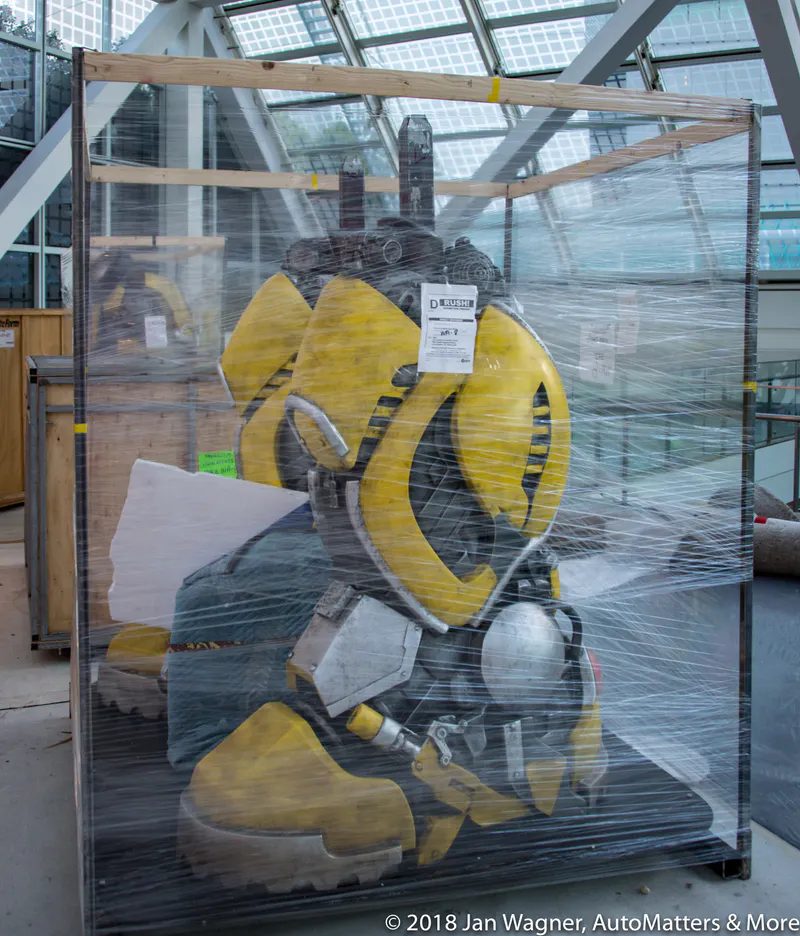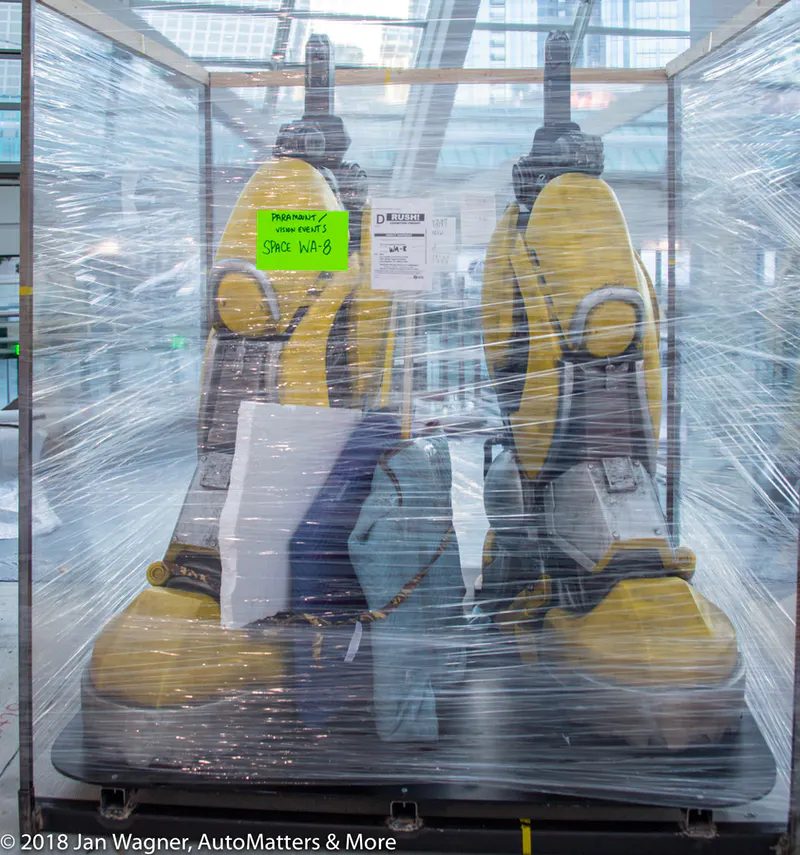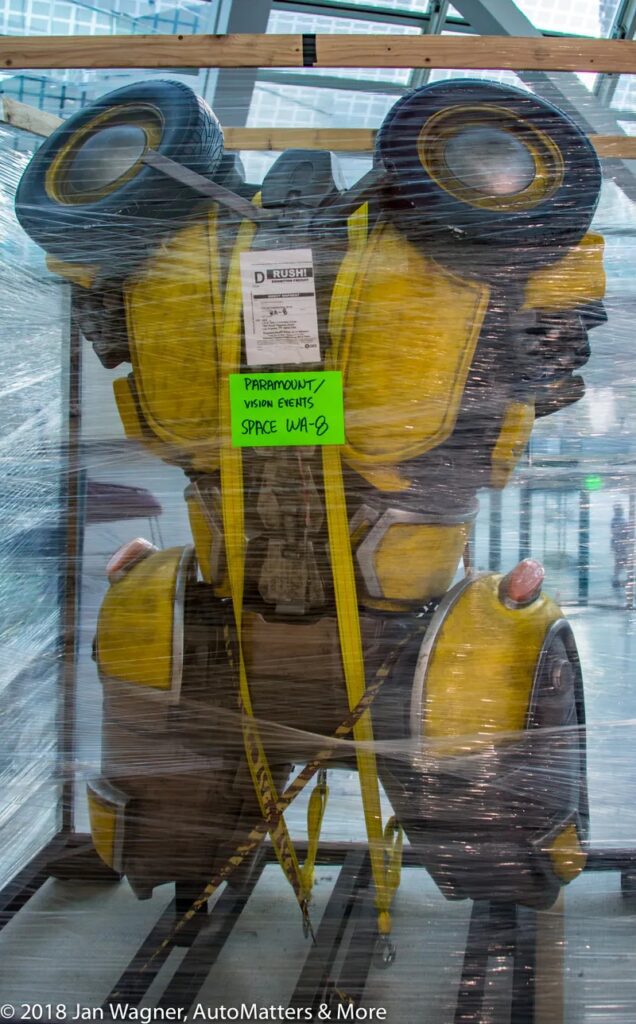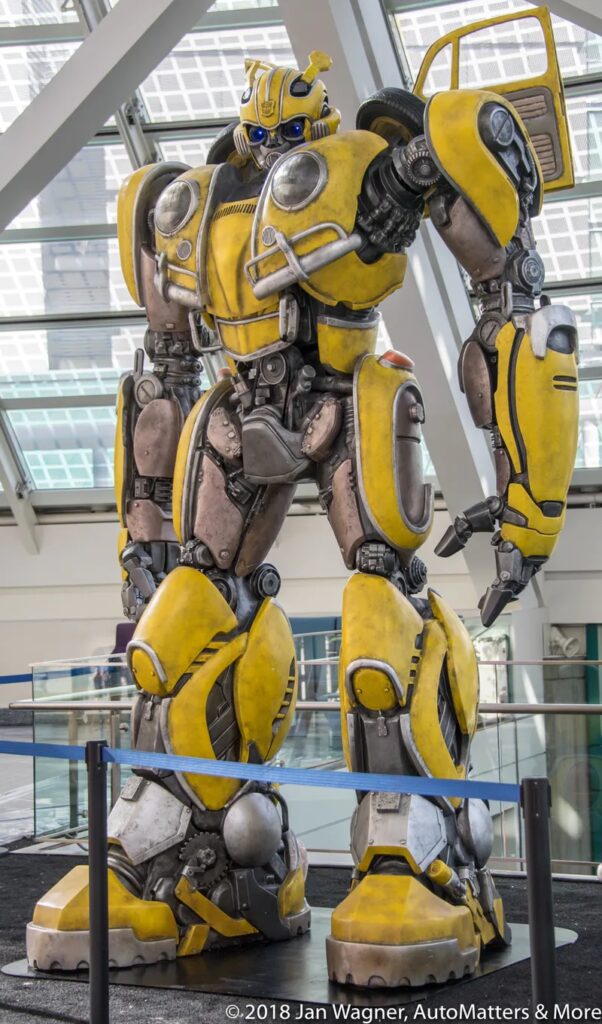 Also, in a large tent outside the convention center at a special "Beetles & Breakfast" showcasing VWs throughout the years, were the yellow Beetle from the movie (or a replica of it), a current generation yellow Beetle and large graphic of Bumblebee holding a sign of the name of his movie between the two cars.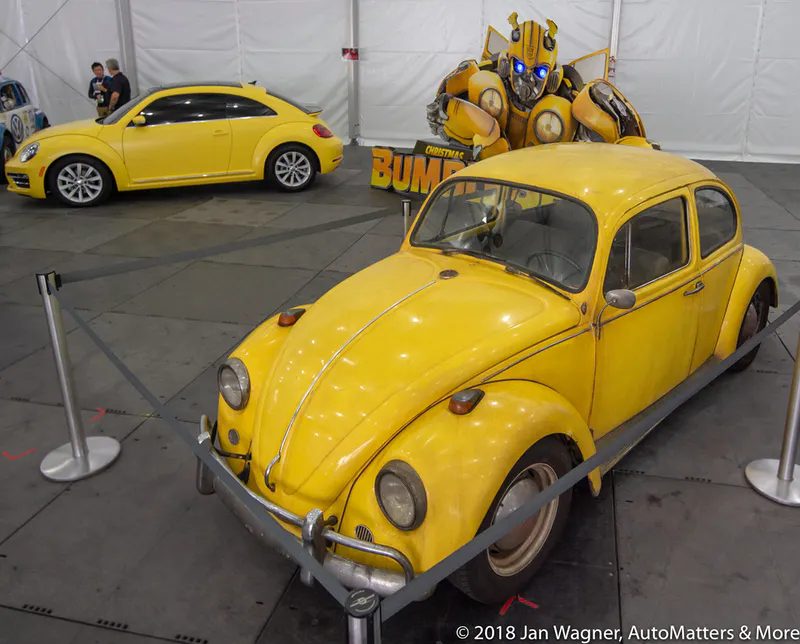 To see the official Paramount Pictures trailer, visit www.paramount.com/movies/bumblebee.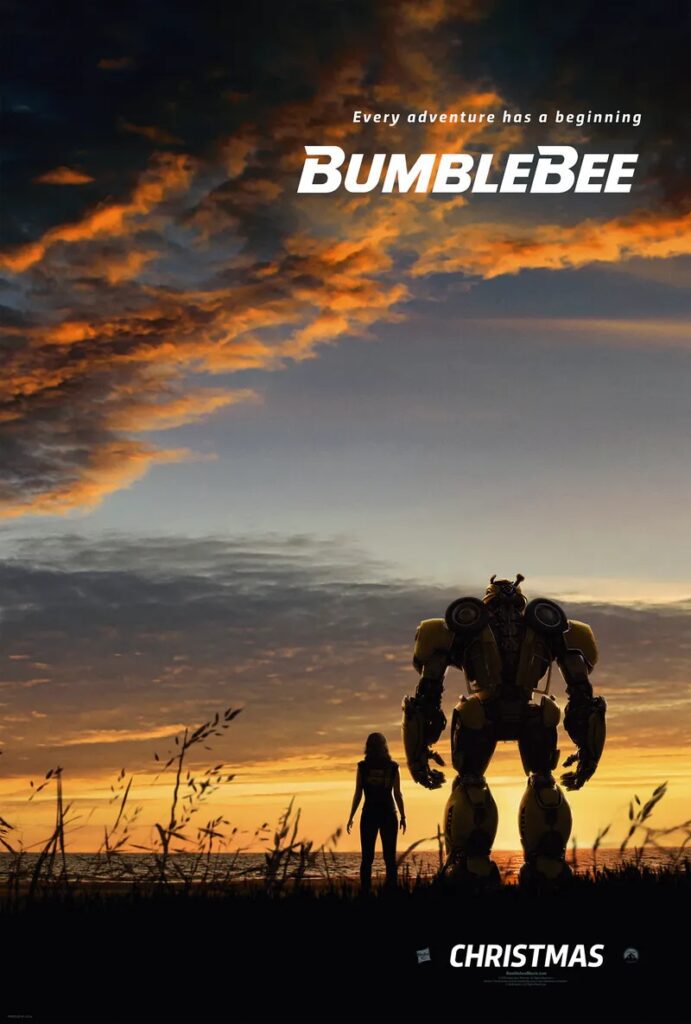 As always, I look forward to reading your comments and suggestions below.
COPYRIGHT © 2018 BY JAN WAGNER – AUTOMATTERS & MORE #570r1DT