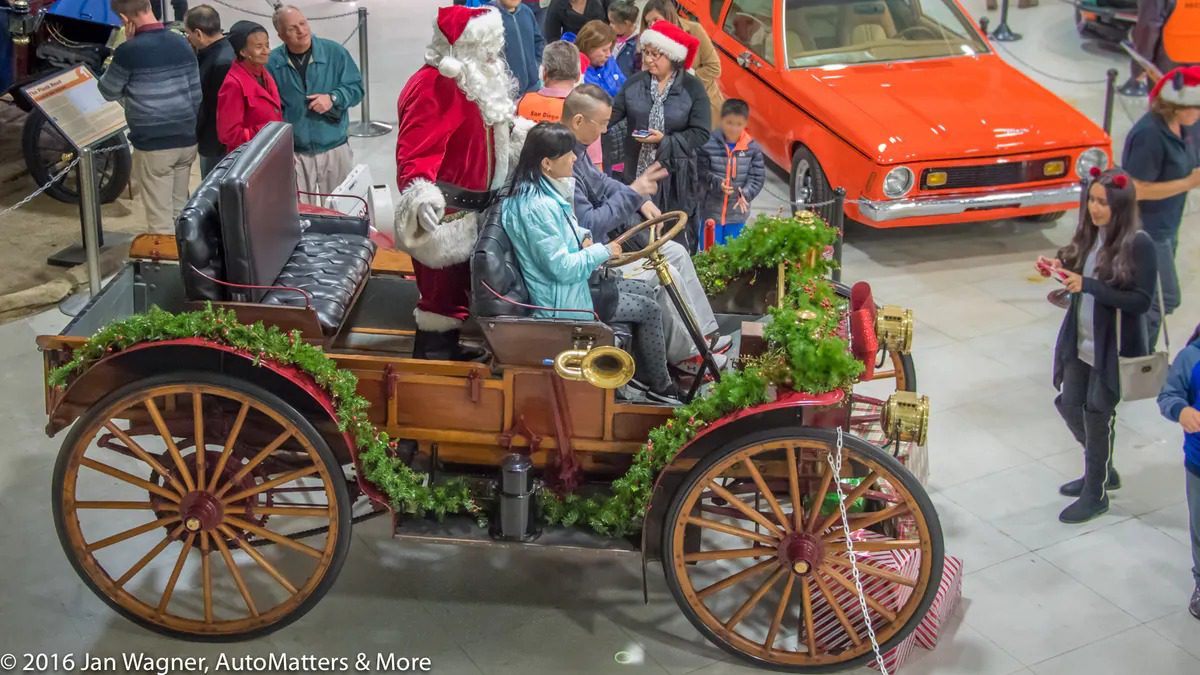 "DECEMBER NIGHTS" CELEBRATION – SAN DIEGO STYLE
Celebrate the holidays in beautiful Balboa Park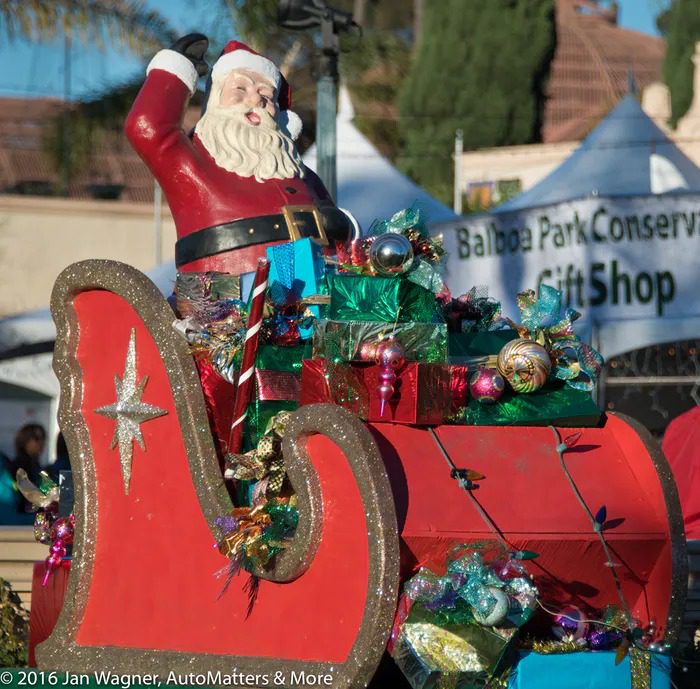 Each year the two-day "December Nights" holiday celebration transforms San Diego's Balboa Park into something truly magical. It is billed as the nation's premier holiday festival, the largest free festival in San Diego.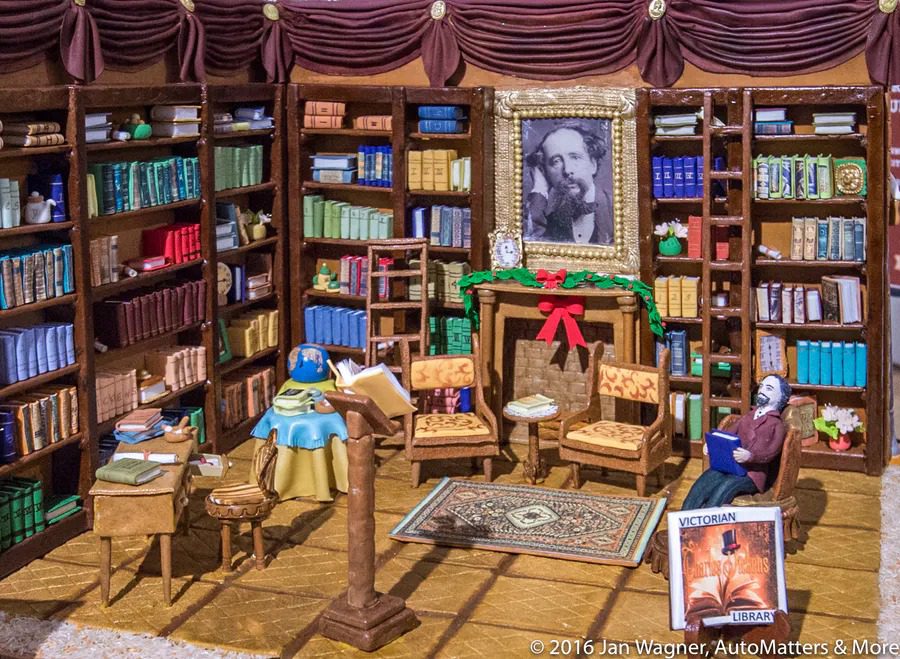 In size and scope it is as if the San Diego County Fair merges with an amazing group of world class museums – open free to the public; a holiday handmade crafts fair; dozens of ethnically diverse international food booths; community-sourced live entertainment consisting of song, dance and theater;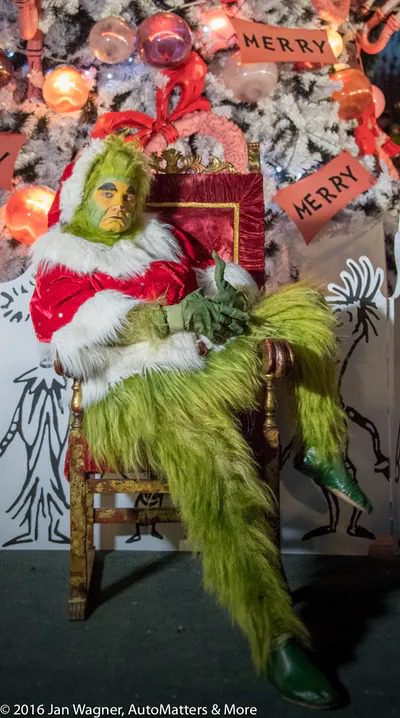 A carnival midway full of games and exciting rides; and more. "December Nights" truly lives up to its lofty billing – and then some!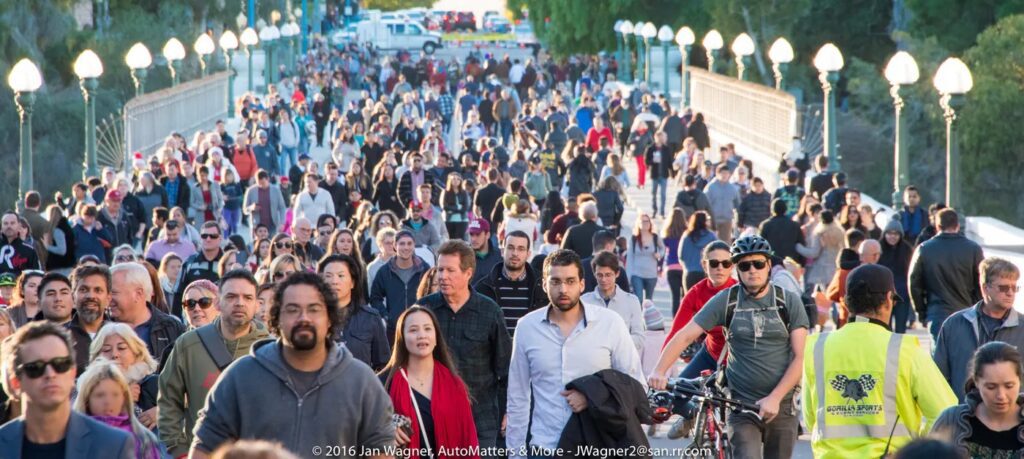 Incredibly there were 360,000 visitors to Balboa Park in just two days. Where they found parking I do not know. At times what must have been tens of thousands of visitors strolled slowly, shoulder-to-shoulder, many enjoying heaping plates of a wide variety of ethnic foods, including delicious desserts.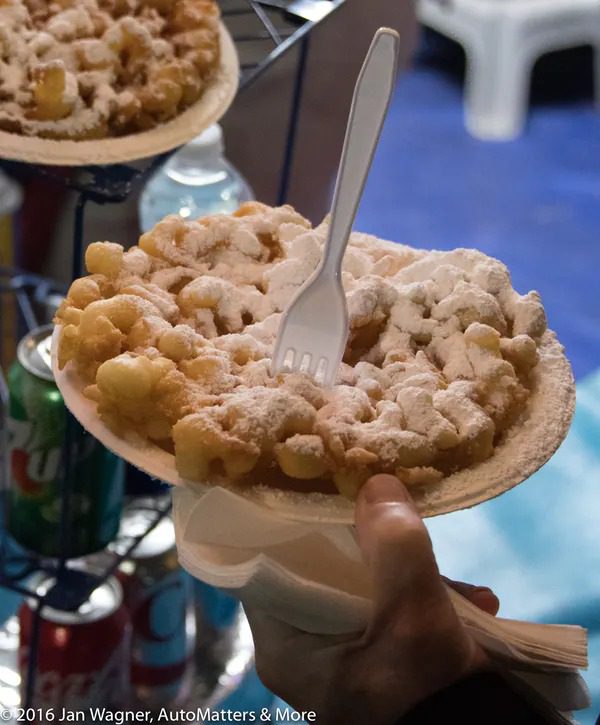 Co-produced by the City of San Diego and the Balboa Park Conservancy, "December Nights" is made possible thanks to the generous contributions of sponsors, untold numbers of volunteers and entertainers, the Park museums, cultural organizations and more.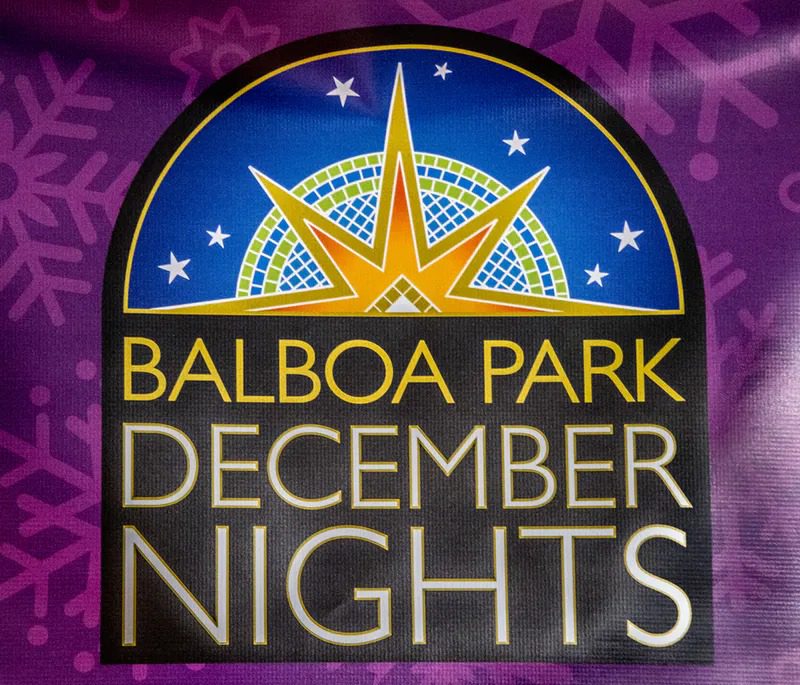 Staffed booths with event schedules and maps were set up all around the huge, sprawling park. Attractions included an artisan market and holiday marketplace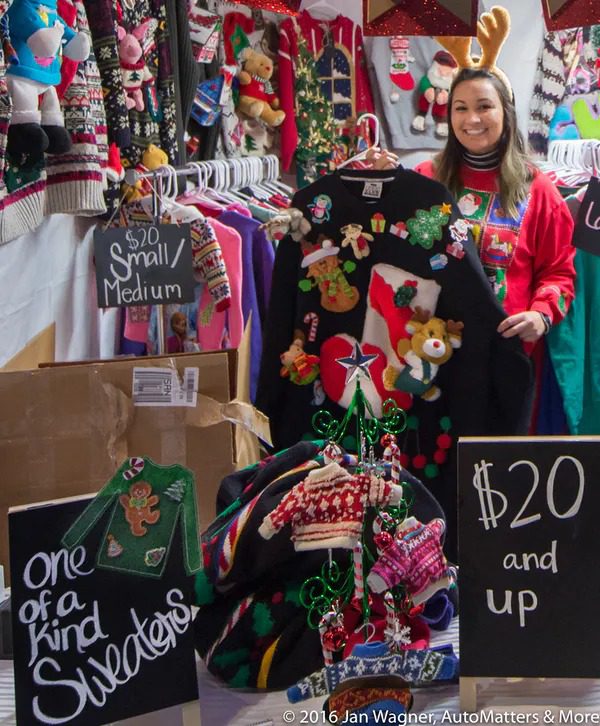 (get your ugly Christmas sweaters here!);
A vintage photo booth (Balboa Park is steeped in history); a midway carnival with rides and games; the open-air Prado Pub; the Spanish Village Art Center (with artists' studios); the Swedish Santa Lucia candlelight procession and traditional Swedish fashion show (helpful hint: single women do not wear a hat); the San Diego Zoo Skyfari; a thrilling zipline adventure; lively, Louisiana-style Cajun bands performing on the Gator by the Bay Stage; Zumba dancing; open houses in the House of Pacific Relations International Cottages (www.sdhpr.org/aboutus.html);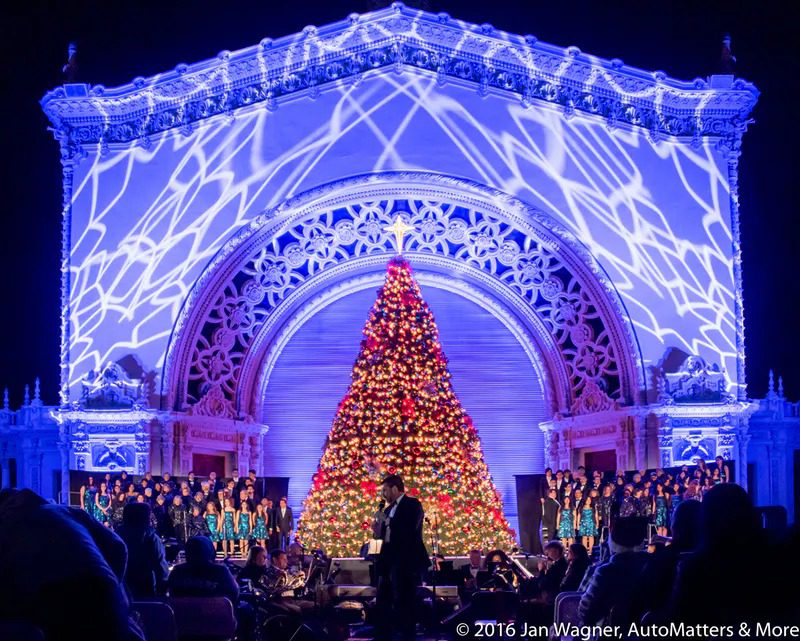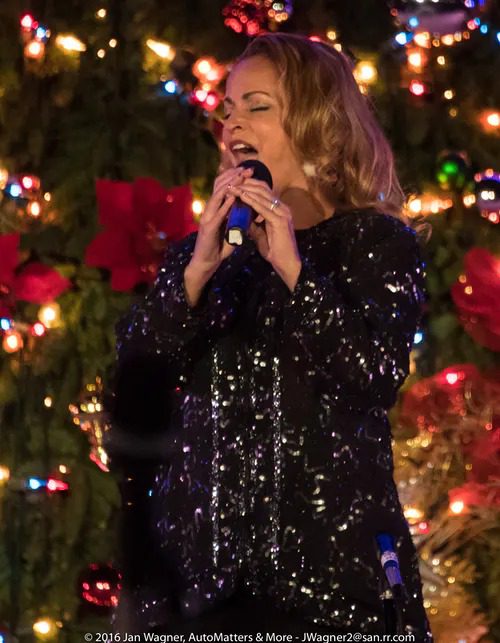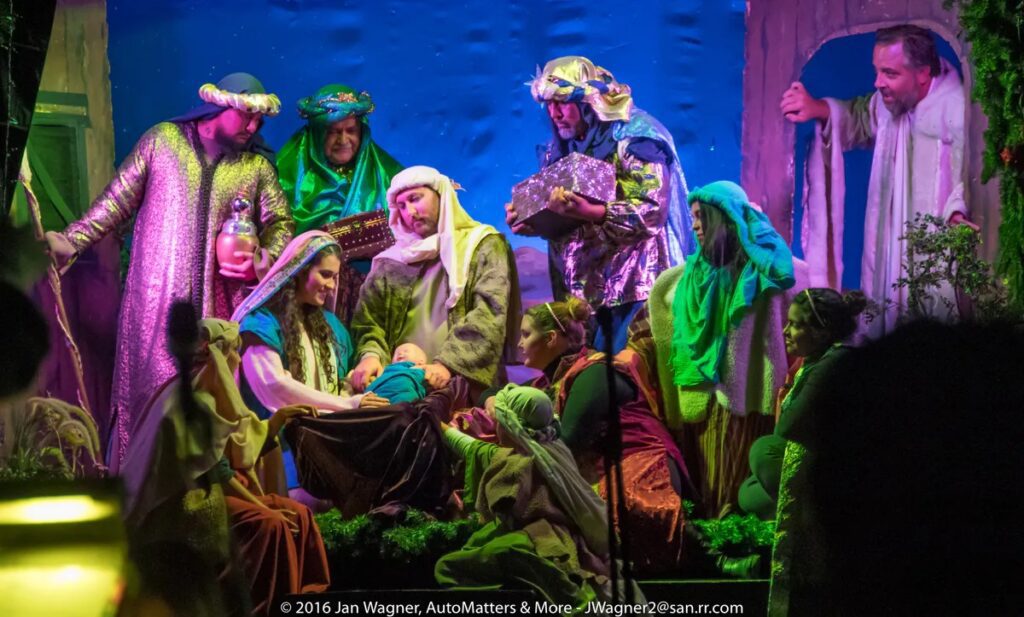 And the Christmas Story presented by the Del Cerro Baptist Church and others in words and song, with an 80-voice choir and a 20-piece orchestra, and set around the gigantic Christmas Story Tree in the Spreckels Organ Pavilion – performed annually in the Park since 1986. Two days were definitely not enough to see and do everything, but I came pretty close to accomplishing that impossible goal.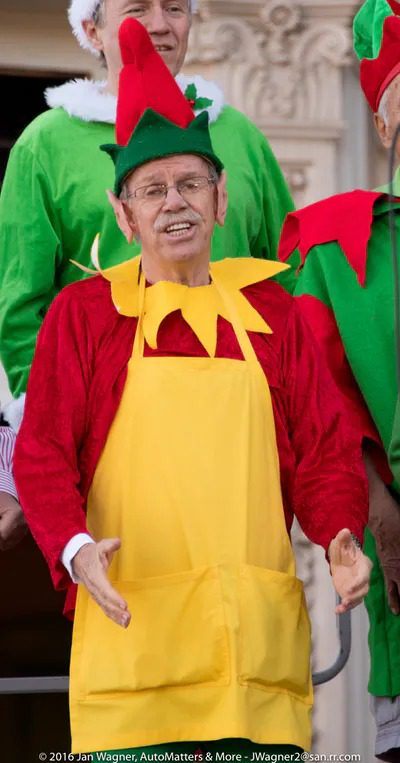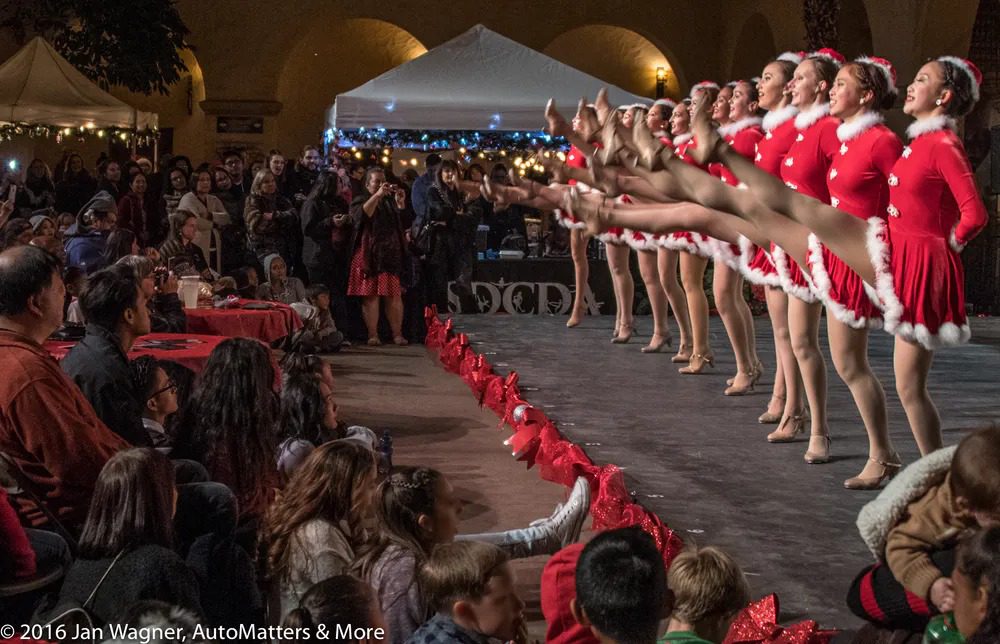 Here were some of my personal highlights, in no particular order. In the spacious and modern Casa del Prado Theatre, the San Diego Civic Youth Ballet performed enchanting excerpts from "The Nutcracker" (full performances Dec. 7-18: www.sdcyb.org). It has been so long since I had last seen that, that I had forgotten the at-once familiar and beautiful Tchaikovsky melodies, accompanied by breathtaking ballet dancers pirouetting on tip-toes as they circulated around the stage (how on earth do they do that?). This performance alone would have made the trip to "December Nights" worthwhile, and yet that was only one thing.
There were many museums to visit – with free admission.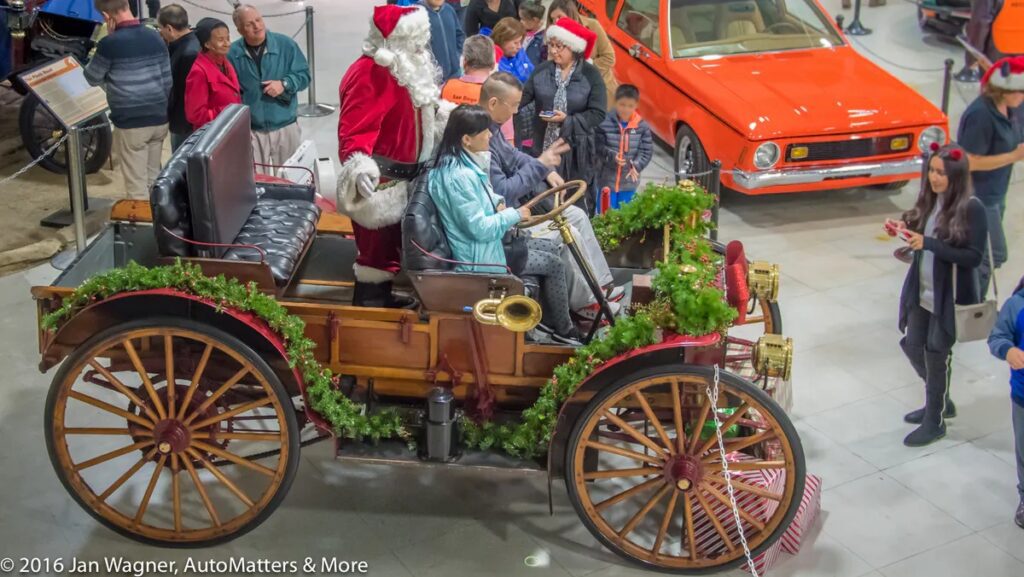 As an automotive journalist I felt compelled to check out the San Diego Automotive Museum. Inside, the San Diego Harmony Ringers (www.sdhr.org) captivated audiences with holiday songs played with handbells.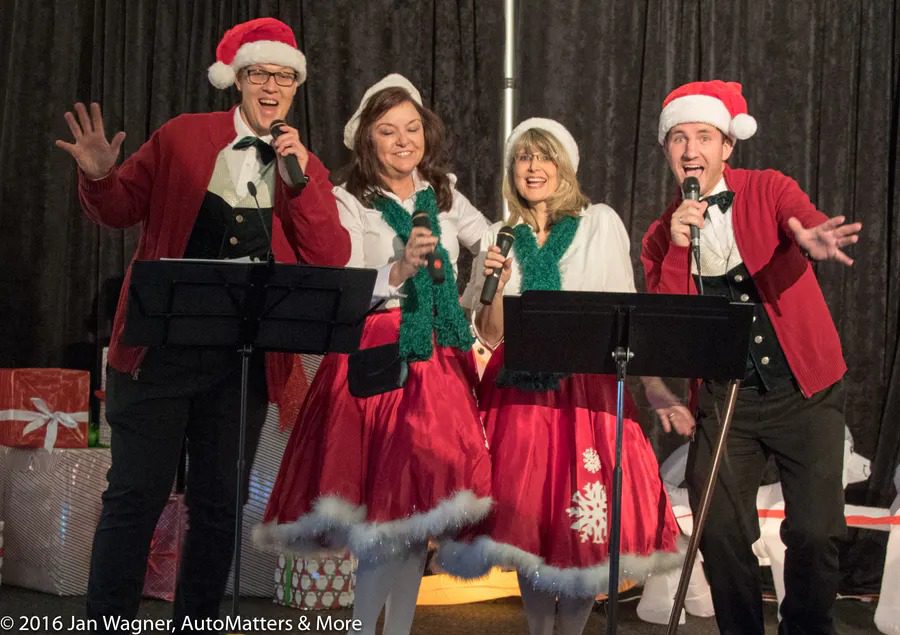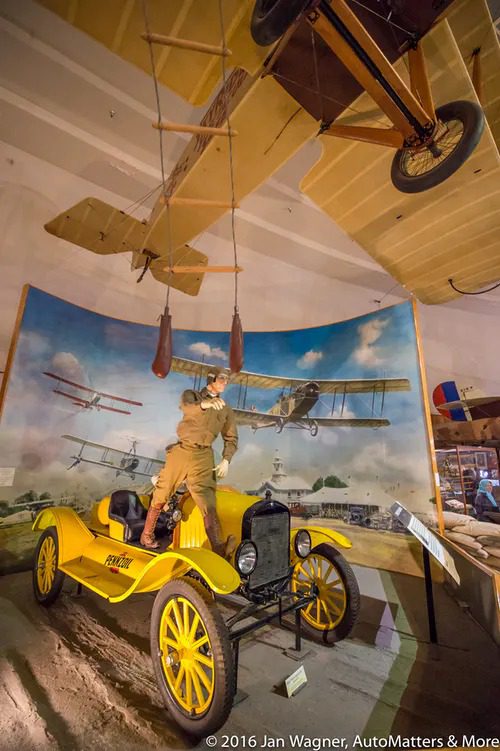 At the San Diego Air & Space Museum, Christmas carolers entertained with bright, cheery holiday songs. At the Fleet Science Center, a Muppet-like Albert Einstein posed with visitors for rather unusual holiday photos.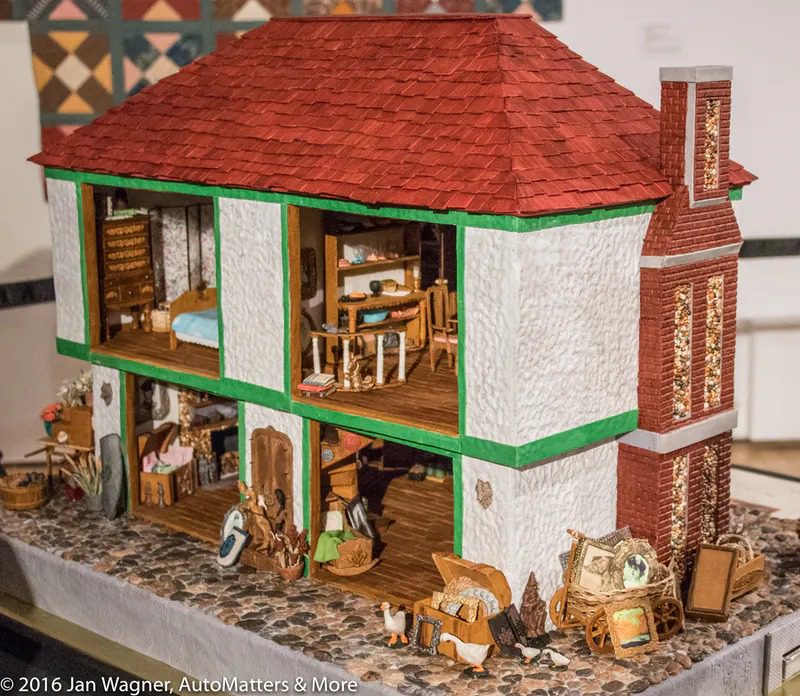 Surprisingly I had never before been to the Mingei International Museum and seen its beautiful collections.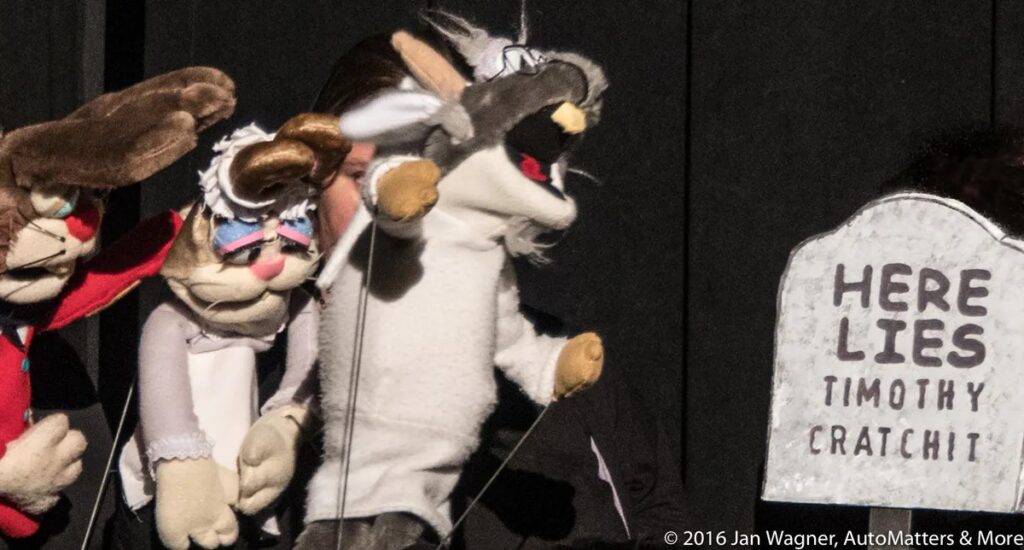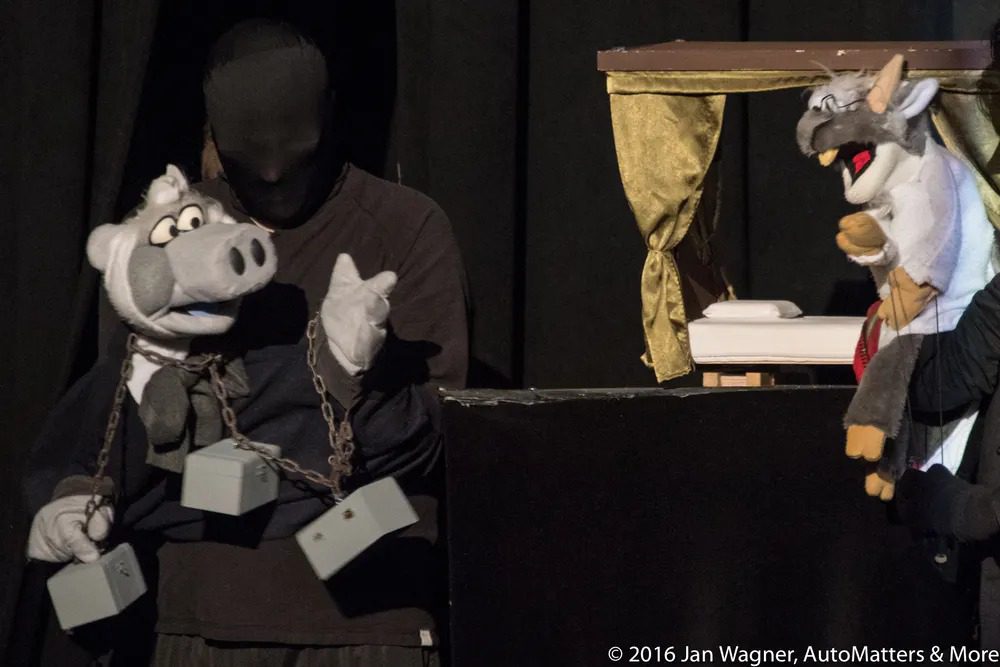 Another real treat for young and old alike was the classic Dickens Christmas tale "A Christmas Carol," performed in the Marie Hitchcock Puppet Theater.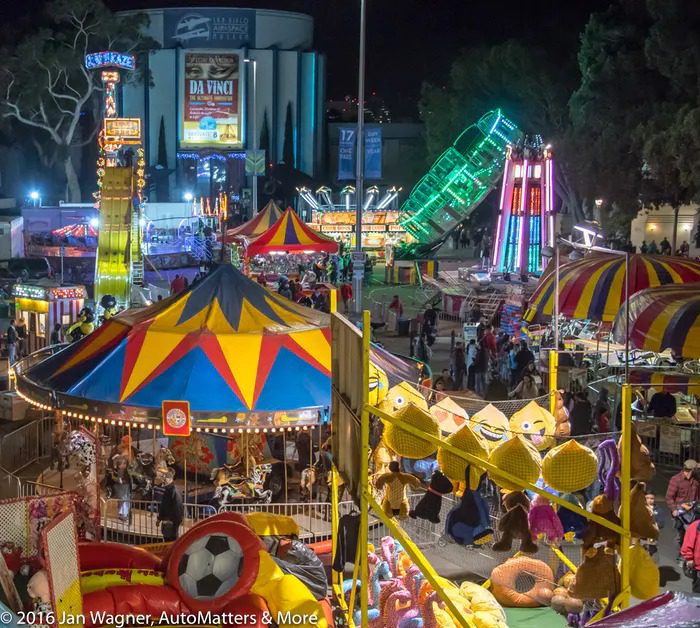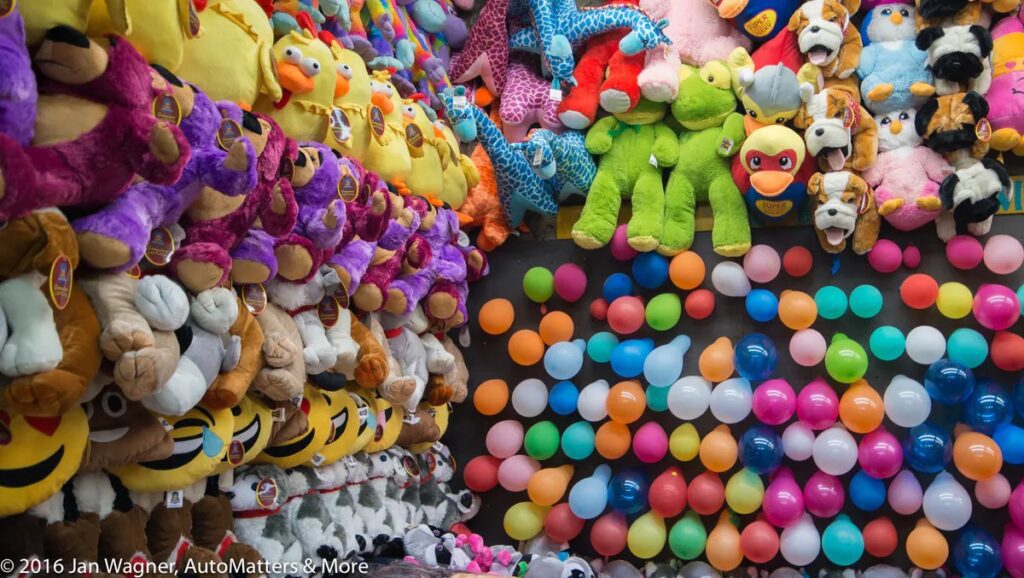 I temporarily set aside my fear of heights to take eagle eye photos of the carnival midway from high above, at the top of the Christiansen Amusements Ferris Wheel and giant slide.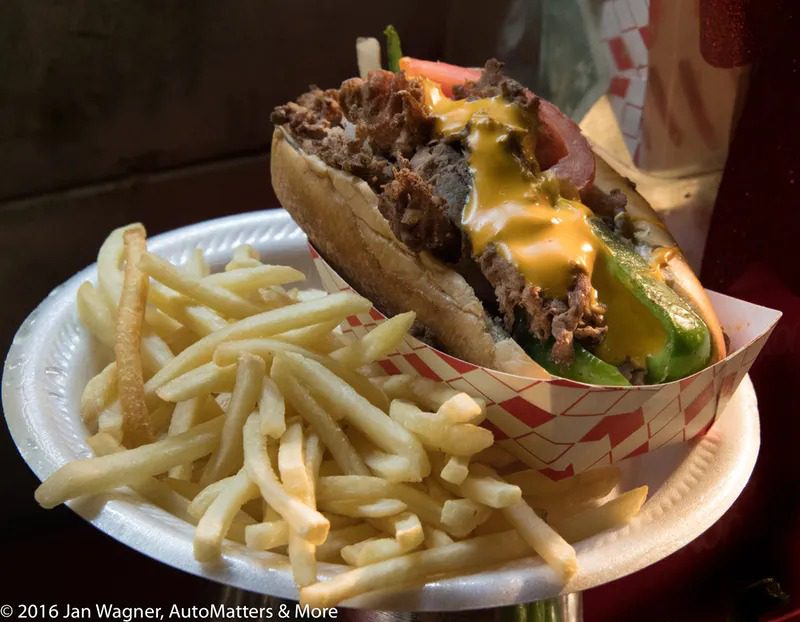 At almost every turn the sights and tantalizing aromas of ethnic foods beckoned, and there were countless takers.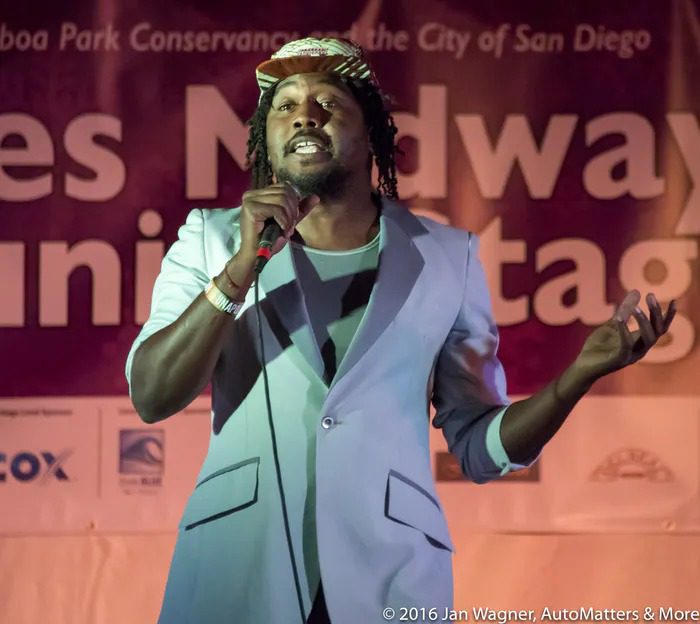 Shortly before 11:00 PM, "December Nights" closed at the Palisades Midway Community Stage. There, billed as "soul with crowd interaction," a marvelous singer/songwriter named Prince Habib (www.princehabib.com) performed. His rendition of a popular Stevie Wonder song was absolute perfection, and he wrapped up by leading the enthusiastic crowd that had assembled on the grass in a line dance!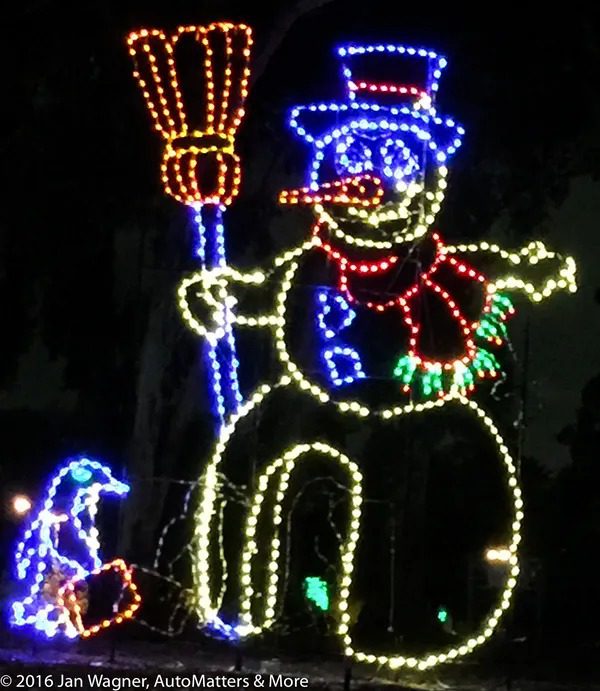 Start making your plans now to be a part of next year's celebration (Dec. 1 and 2, 2017). Be sure to bring a really warm winter coat. It gets cold after the sun sets in San Diego in December.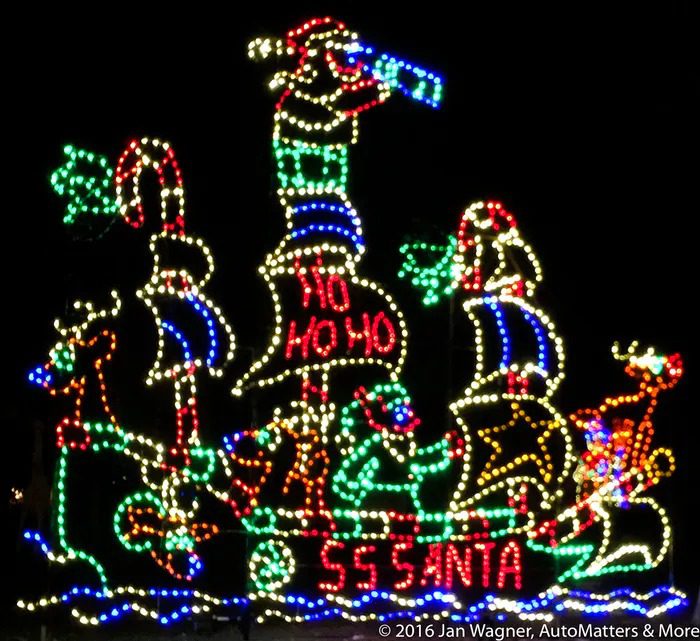 Copyright © 2016 by Jan Wagner – AutoMatters & More #466r1