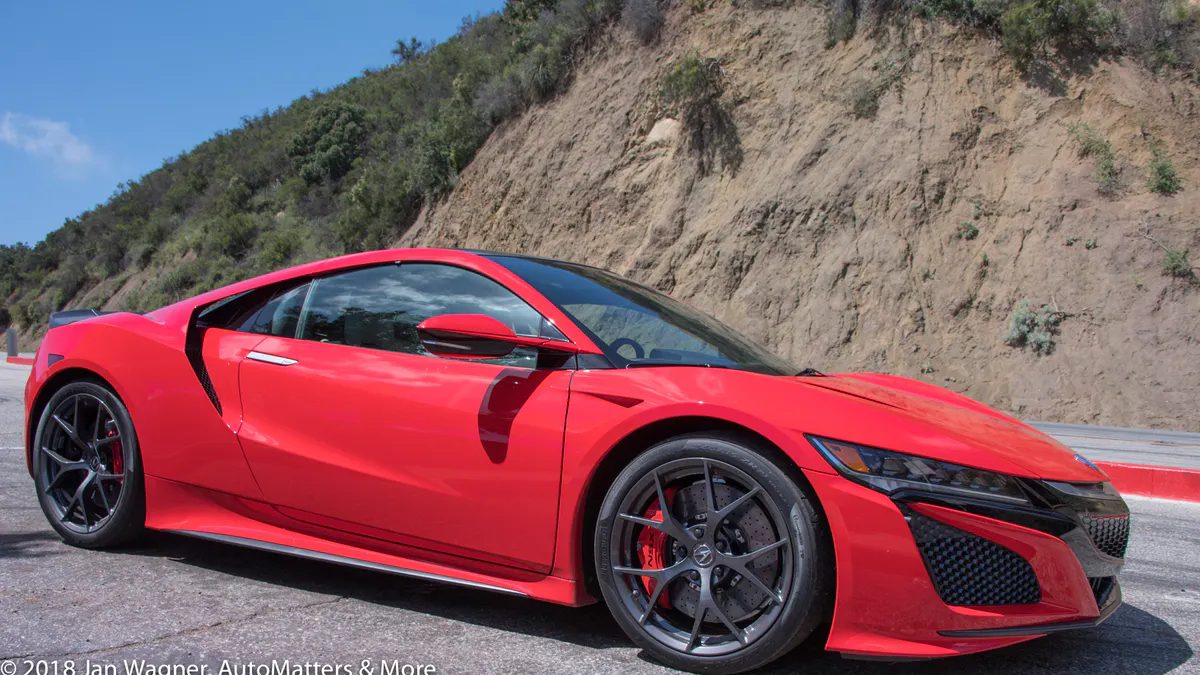 DROPTOPS, JEEP, VOLVO XC40 & ACURA NSX
Three very different vehicles, driven on canyon roads in Southern California
Recently auto manufacturers brought vehicles to Calamigos Ranch, nestled in Southern California's Santa Monica mountains above Malibu, for a Motor Press Guild day of spirited driving through the canyons.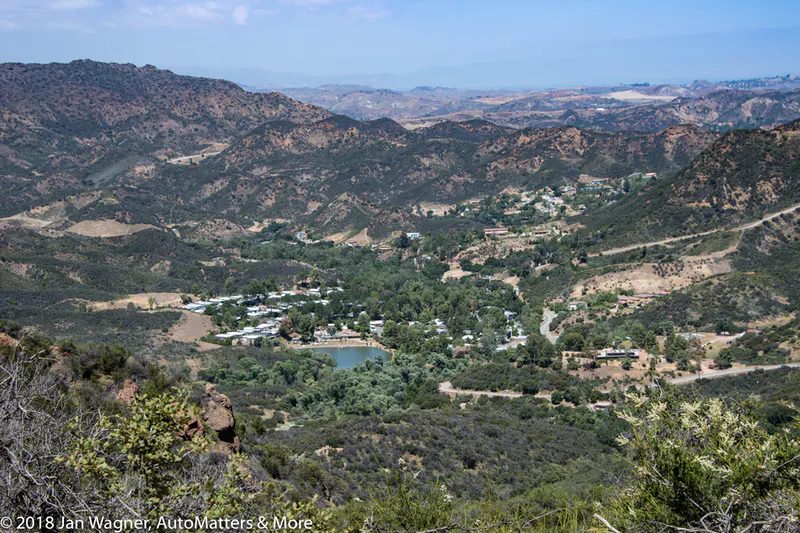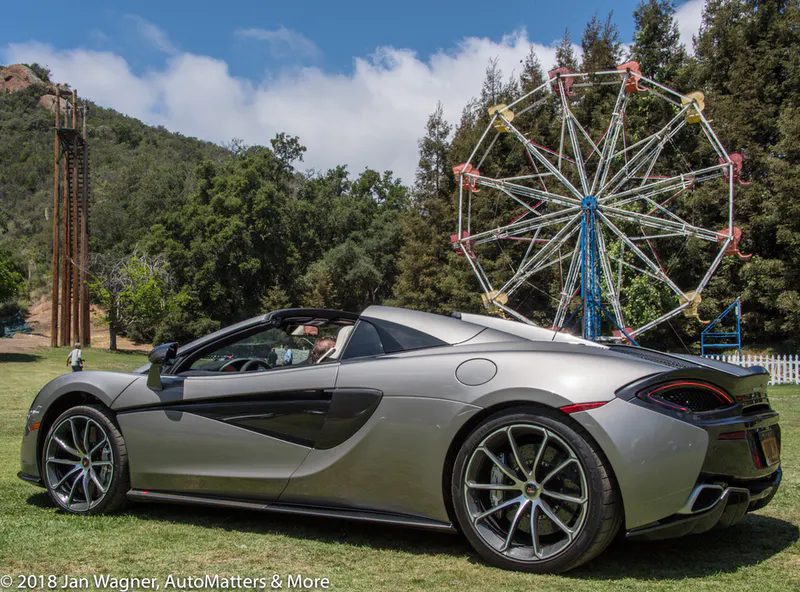 Convertibles are best enjoyed cruising with the top down, with wind in the hair and driving for the sheer pleasure of it. I'm sure you have your favorite places to cruise. For me it is hard to beat a leisurely drive along the Pacific Coast Highway, through the quaint coastal communities in San Diego County – as the sun sets and in the early evening. Add in the sights and sounds of the waves lapping against the shore, and life just does not get much better than that.

When one thinks of Jeeps, it is natural to think of driving them off-road, but with all of the doors removed from a Firecracker Red Clear Coat, 2018 Jeep Wrangler Unlimited Rubicon 4×4, I headed out on the same paved canyon roads as in the convertibles. It has been decades since I last rode a motorcycle, but driving that Jeep with no doors on the twisting highways in the great outdoors brought back vivid memories of that exciting, open-air experience.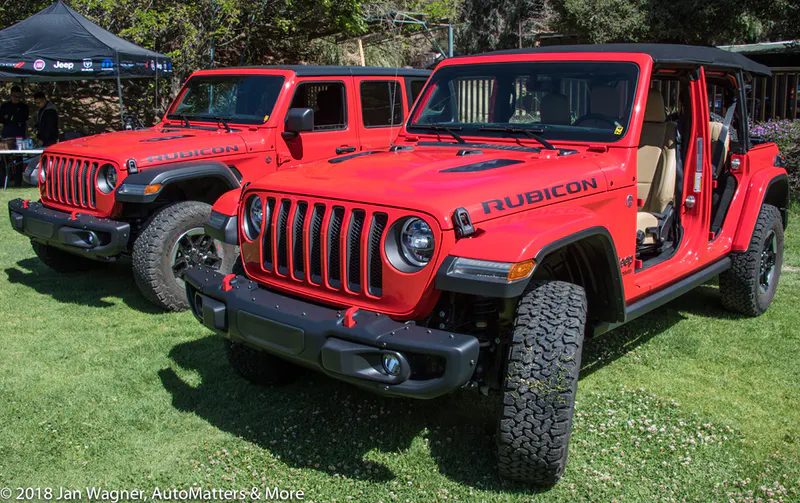 Even though it is not a sportscar, this Jeep – with its 3.6-liter, 24-valve V6 engine and 6-speed manual transmission – was great fun to drive at speed on pavement around the bends. Just as with a modestly powered car, it can be more fun to push that to its limits than to poke along at well under the capabilities of a much more powerful, nimble machine. Driving the Jeep Wrangler, you can have fun all day long – and not be bothered by the authorities!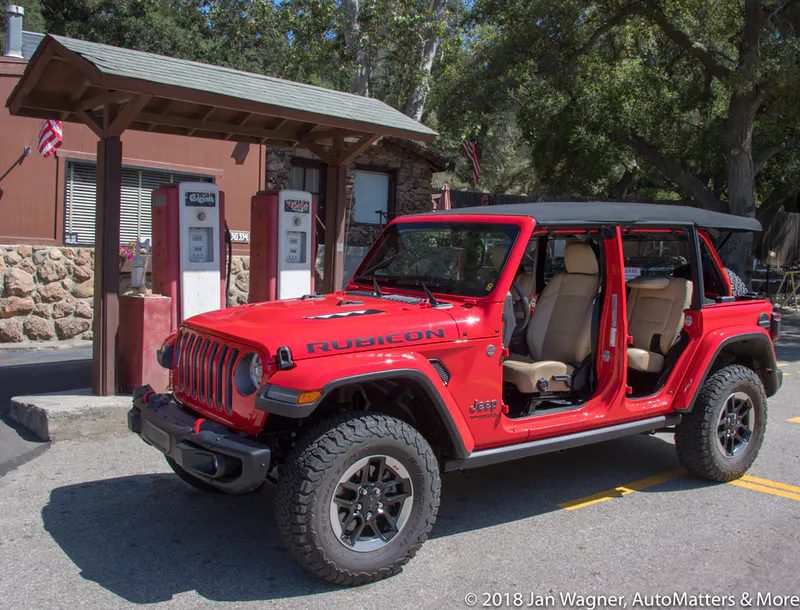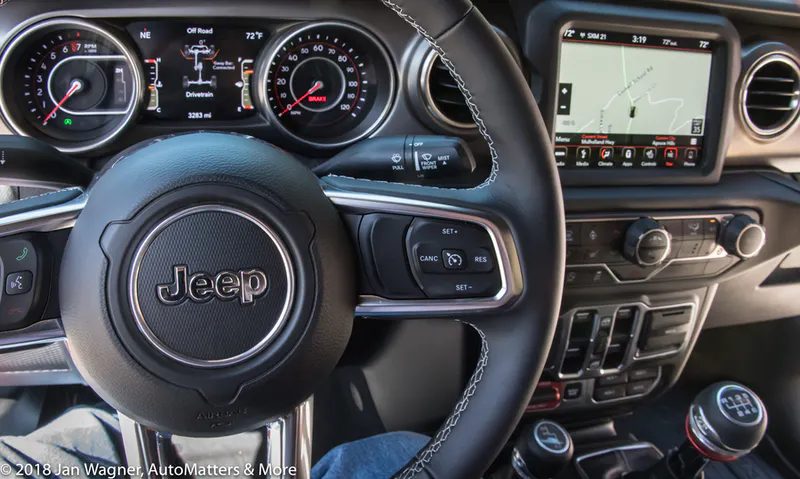 Volvo's 2019 XC40 T5 AWD Momentum is a car for all seasons, with styling, comfort and practicality that carries forward Volvo's unmistakable personality. Especially with its contrasting Ice White Roof, this car is both distinctive and attractive, but it is inside where this Volvo really shines.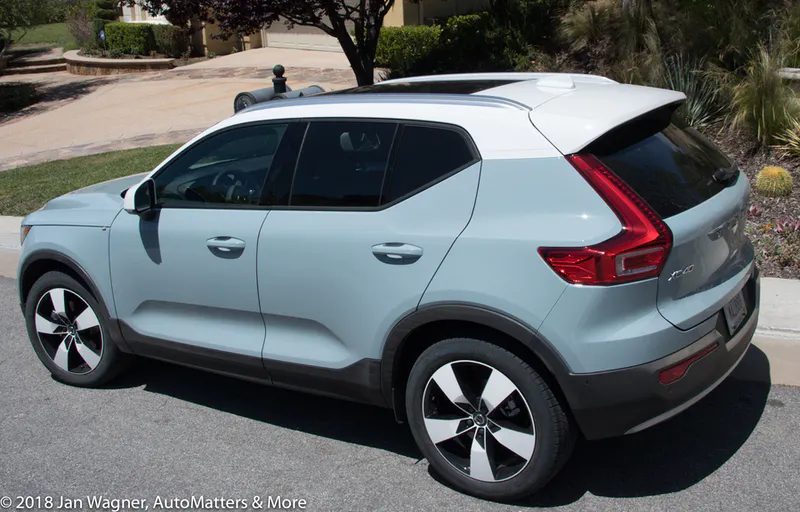 This compact SUV offers tremendous cargo carrying capability, with convenient storage compartments, bins and hooks; and a very large rear cargo area for its class, expandable via a clever, foldable, removable load floor and fold-down, split rear seatbacks – accessible via a power-operated tailgate with an available hands-free function.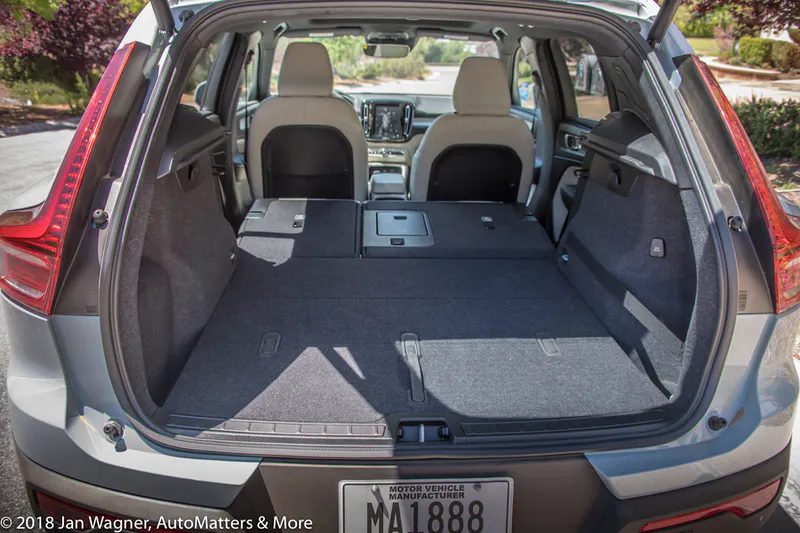 Volvos are renowned for their advanced safety features. The XC40 carries on this tradition with Collision Avoidance technology that detects vehicles, pedestrians, cyclists and large animals; Run-off Road Protection and Run-off Road Mitigation; Lane Keeping Aid and Oncoming Lane Mitigation; and much more. The 12.3-inch Digital Driver Display helps you stay focused on the road ahead by putting information directly in front of you, including phone calls, temperature and drive modes.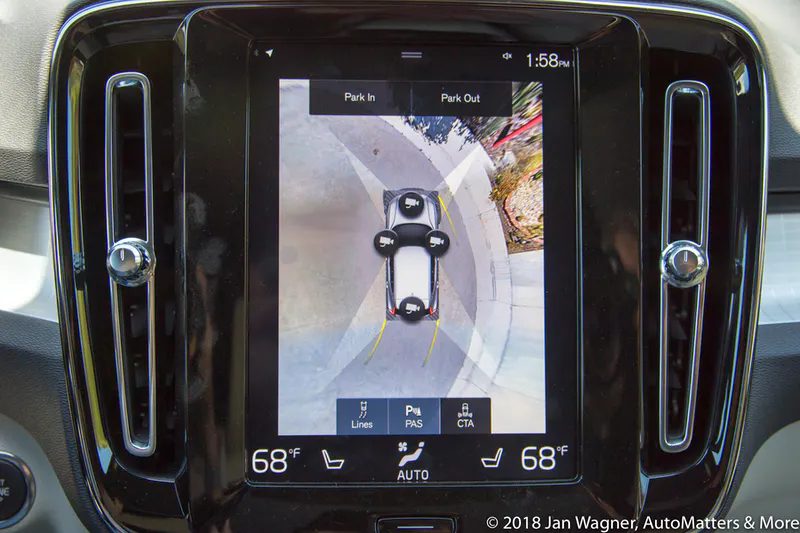 Acura tells us that their 2019 NSX supercar, with Sport Hybrid Super Handling All-Wheel Drive, is powered by a bespoke 3.5-liter, twin-turbocharged, DOHC V-6 with dry sump lubrication. It is the same displacement as the turbo engine that powers the MDX and TLX, but it is a totally unique engine. Three electric motors supplement power.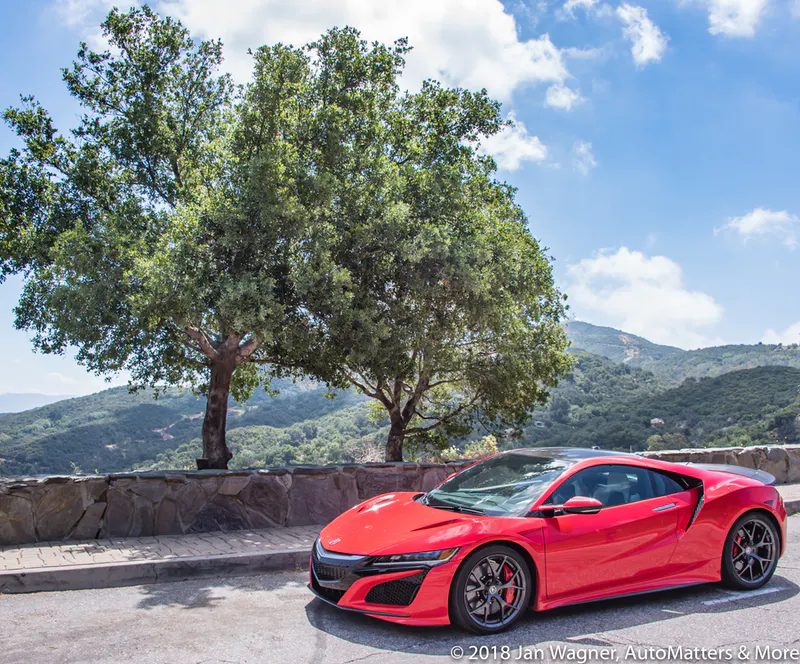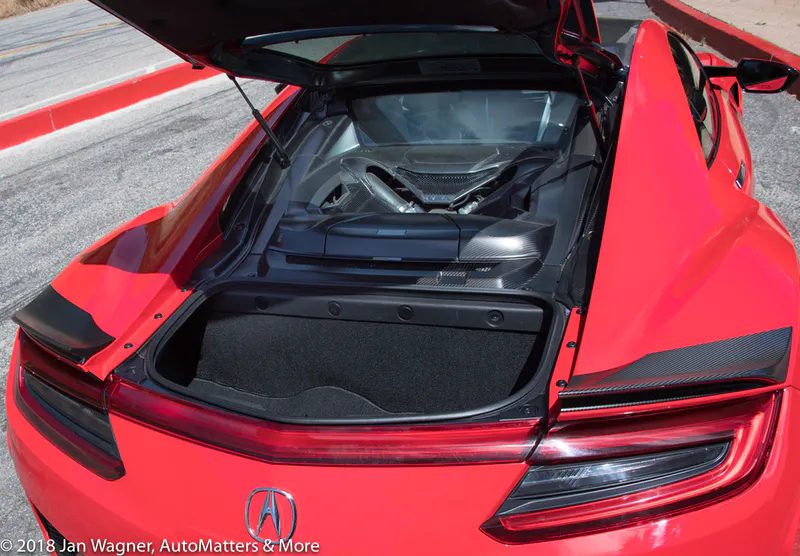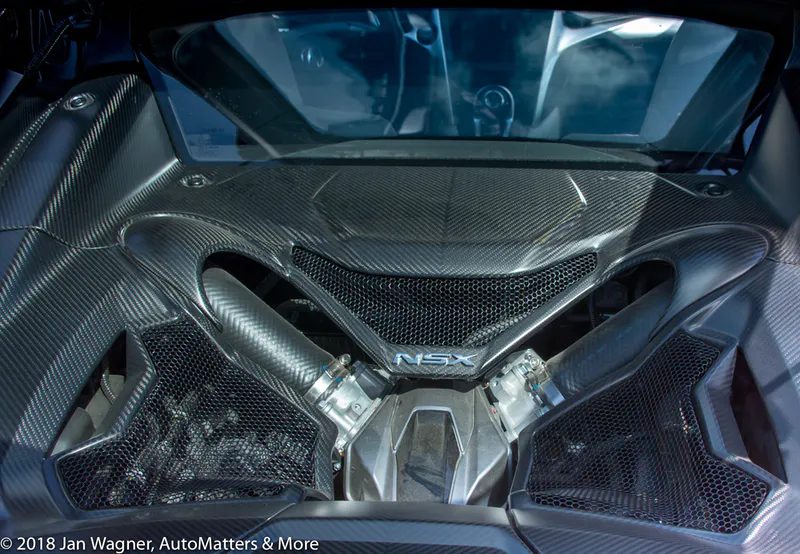 One of these electric motors is at the rear, in between the engine and a race-ready, 9-speed VCT – the world's only 9-speed, dual-clutch transmission. That direct drive motor provides launch power and torque to fill in between shifts.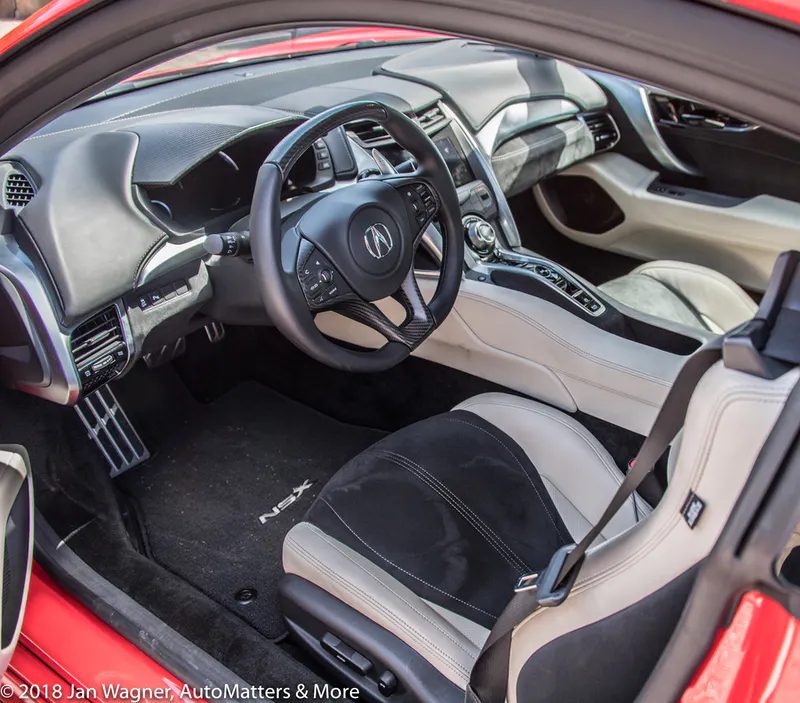 At the front of the NSX, twin electric motors independently deliver power to each of the front wheels, to maximize the effectiveness of each tire's traction through turns.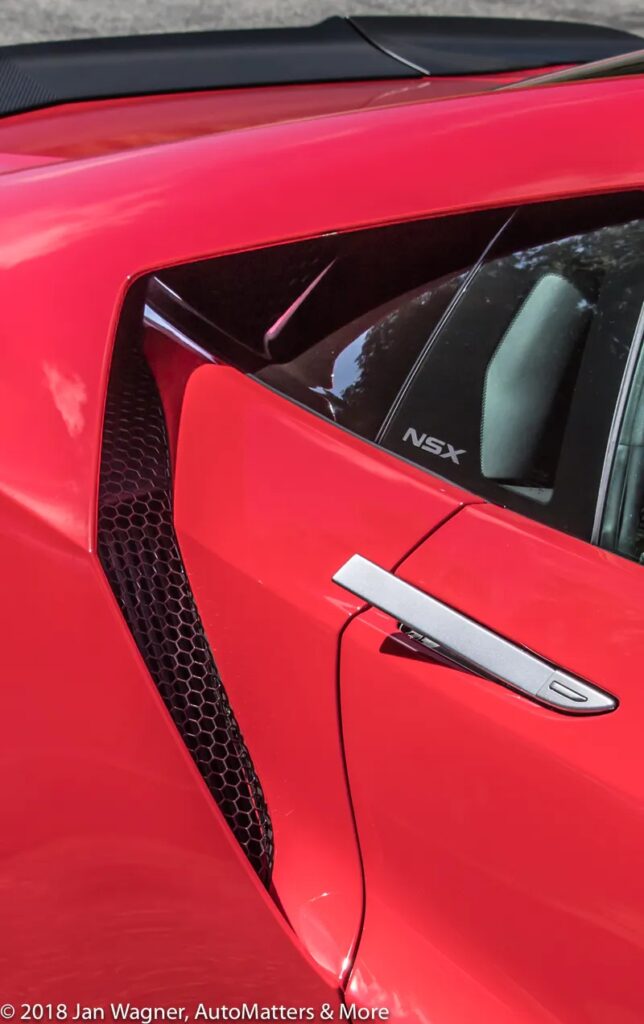 Four distinct drive modes provide distinctly different driving dynamics – from quiet and mild, to aggressive. In Quiet and Sport modes, under light throttle application, you can drive using just the two front electric motors, enabling totally silent operation for short distances. As you apply more throttle in Sport mode, the gasoline engine will be engaged, providing the full 573 hp. This mode is great for highways and canyon roads. The next step up is Sport+ mode, where everything really comes alive. Track mode – with Launch Mode – provides the ultimate supercar experience, up to 200 mph!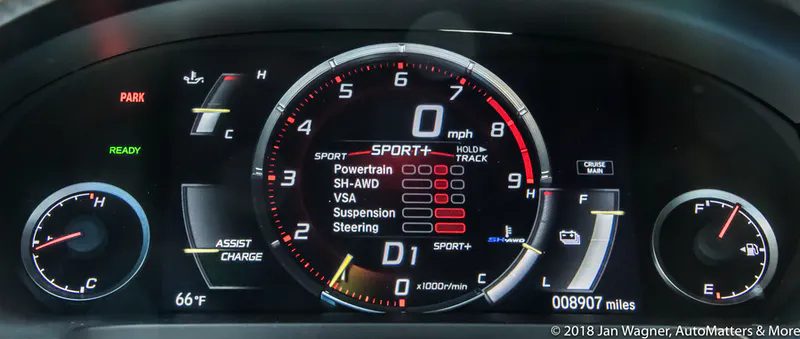 In all, the NSX Integrated Dynamics Systems customize eleven components, affecting braking, throttle, steering, shifting, suspension, electric torque vectoring, engine sound, battery management and more.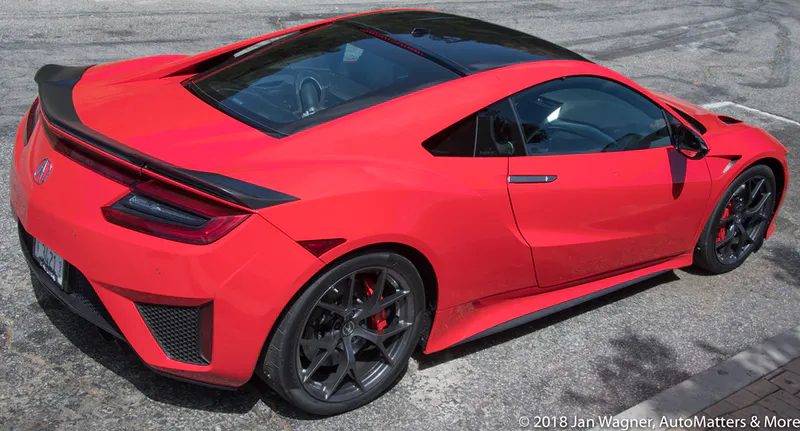 The Acura NSX offers a broad range of capabilities – from silent driving through your neighborhood early in the morning or late at night; to high performance driving on the track, punctuated by aggressive snarls from the engine. For more, see nsx.acura.com.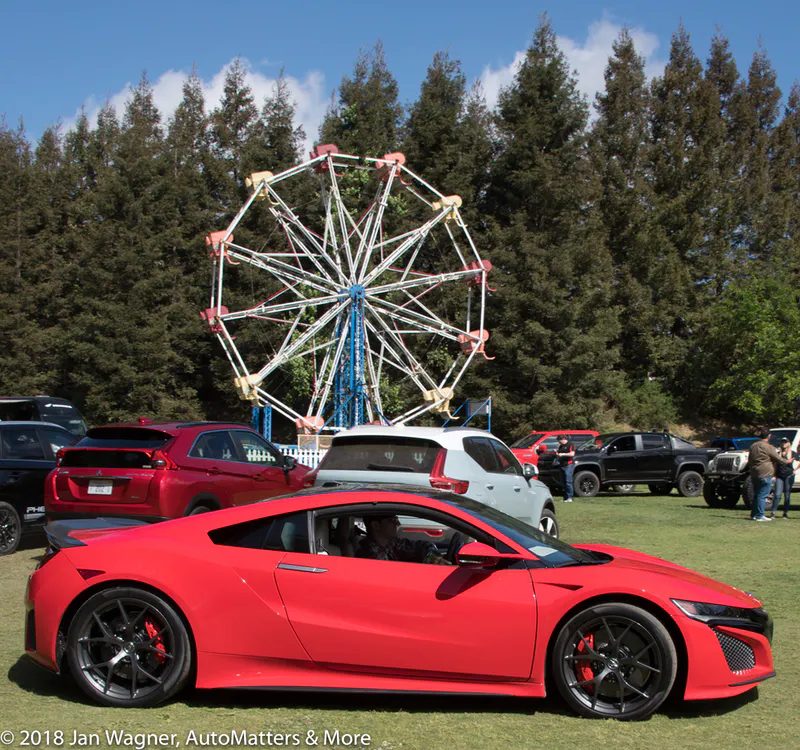 As always, I look forward to hearing from you in the comments below.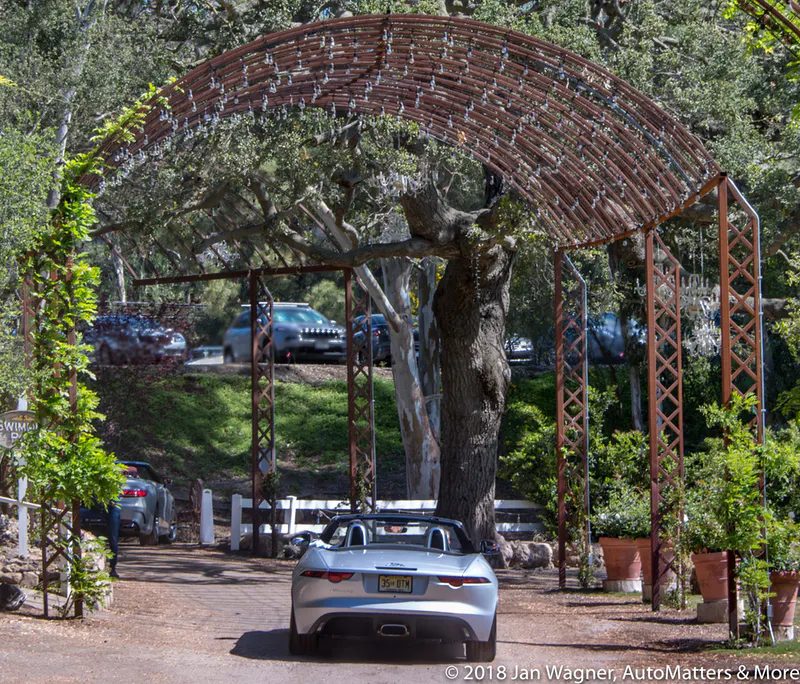 COPYRIGHT © 2018 BY JAN WAGNER – AUTOMATTERS & MORE #558r1