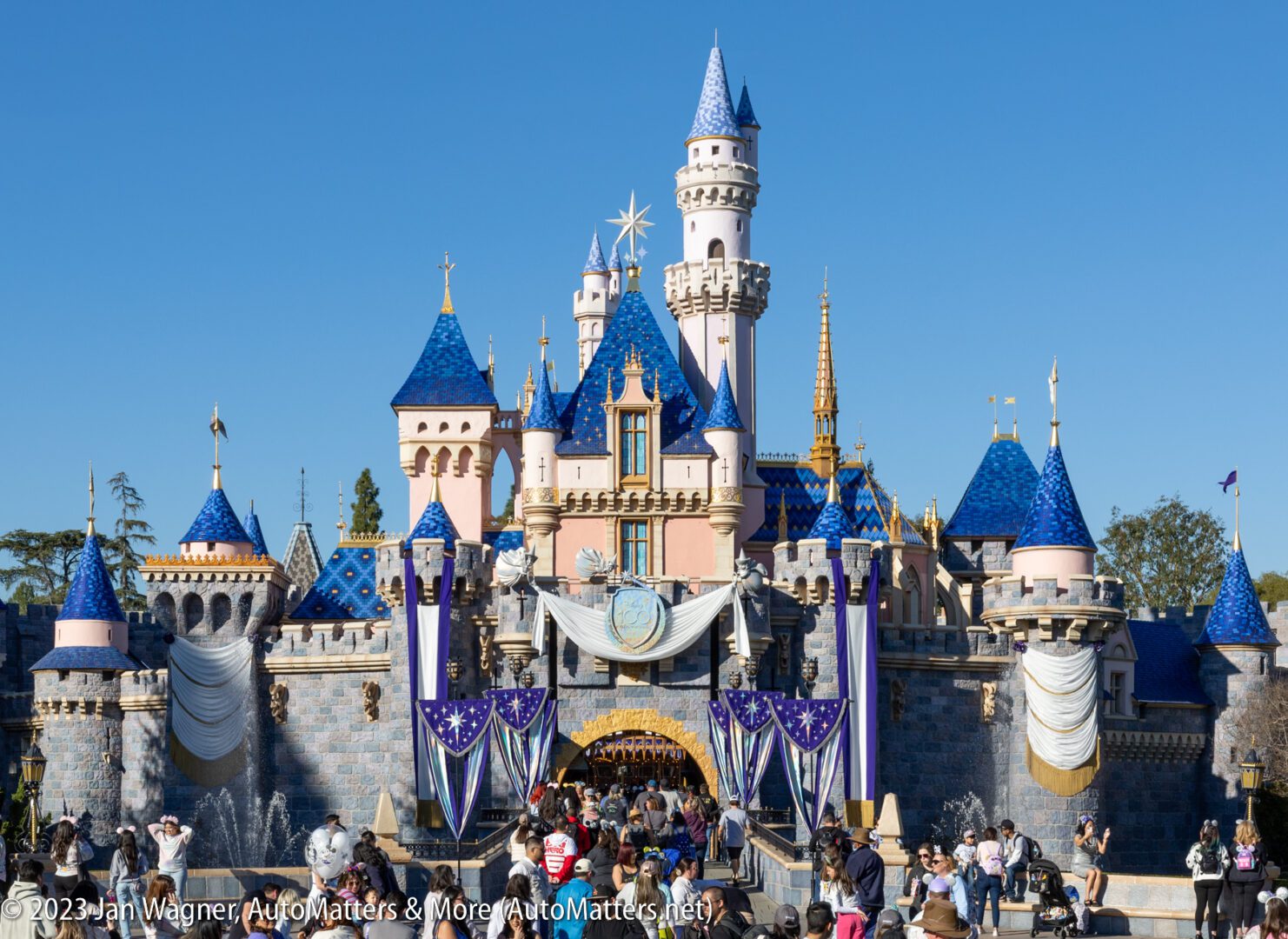 In search of the happiest theme park in Southern California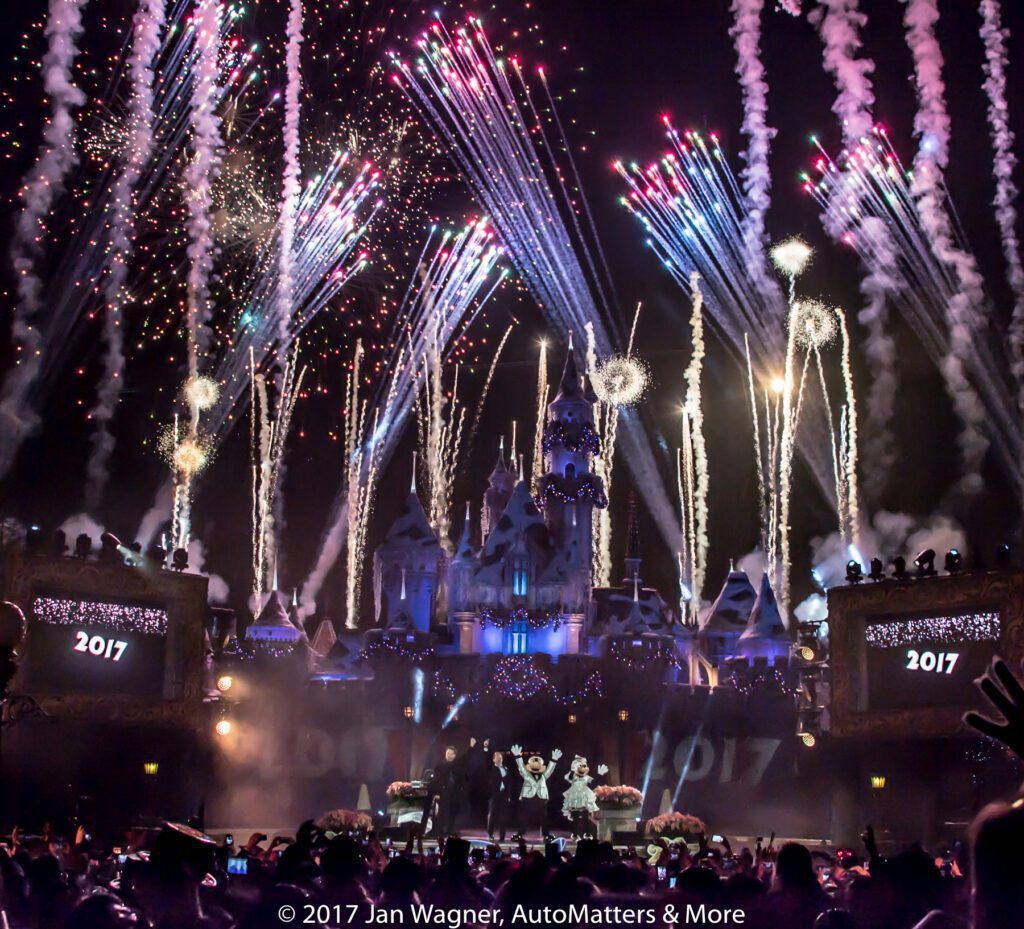 It has been said that Disneyland is the happiest place on earth, so last Friday, January 27, I visited the Disneyland Resort — for which I was required to make an often impossible to get, daily Park reservation in advance of my visit. I chose to go there on that specific day to check out the first day of the year-long Disney100 Celebration at the Disneyland Resort, as well as the opening day for the new "Mickey & Minnie's Runaway Railway" in Toontown (the rest of which is scheduled to open on March 8).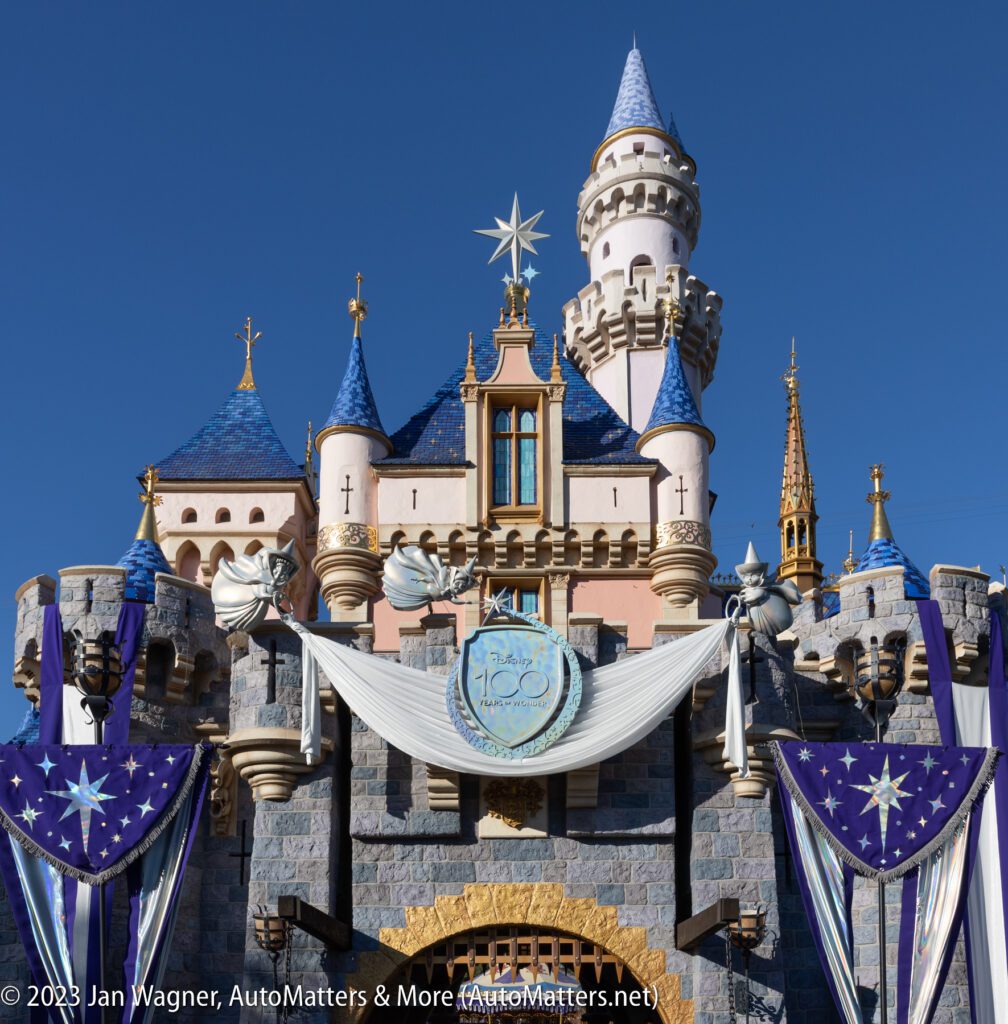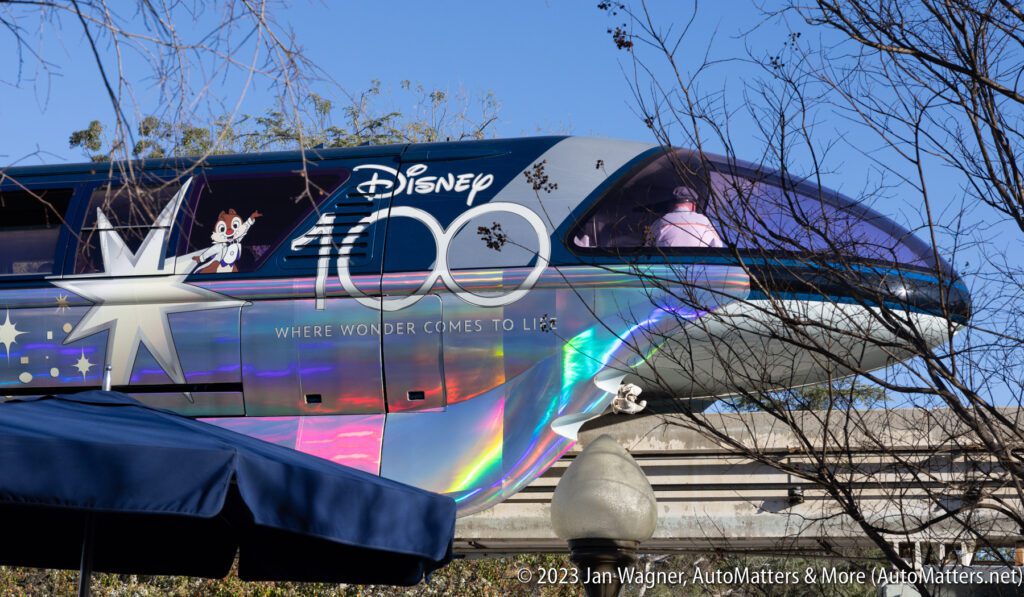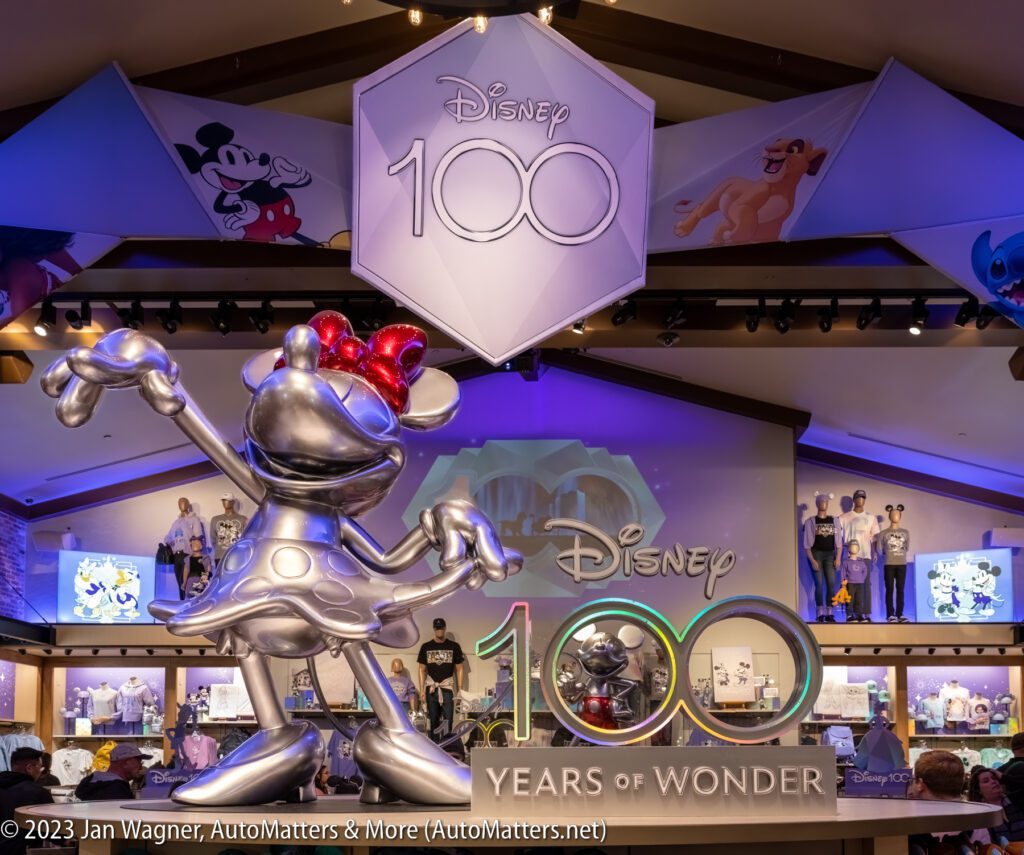 Disneyland is one of the oldest, most established and largest of the Southern California theme parks.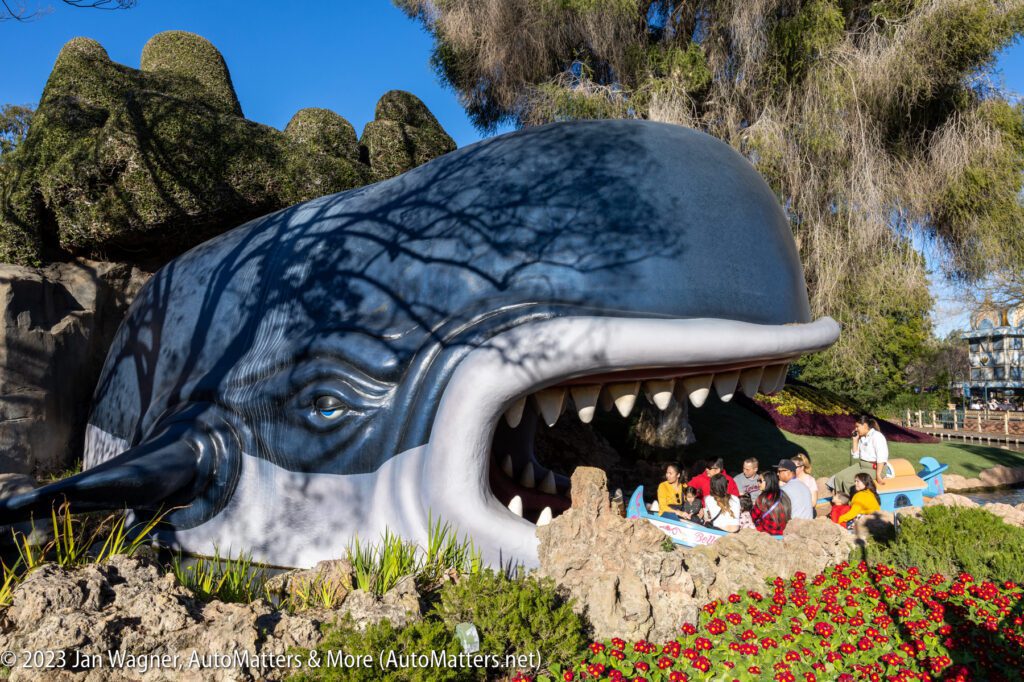 Bob Chapek (former Disney CEO), told us during the opening ceremonies of last year's D23 Expo at the Anaheim Convention Center, that "Ten decades of creativity, innovation, and determination created The Walt Disney Company you know today—the most enduring and beloved name in entertainment … It's an awesome responsibility to lead Disney as we begin our second century of telling stories and creating magic that will endure for another 100 years." Since then, that Bob was replaced as Disney CEO by Bob Iger. What will he do towards achieving that goal?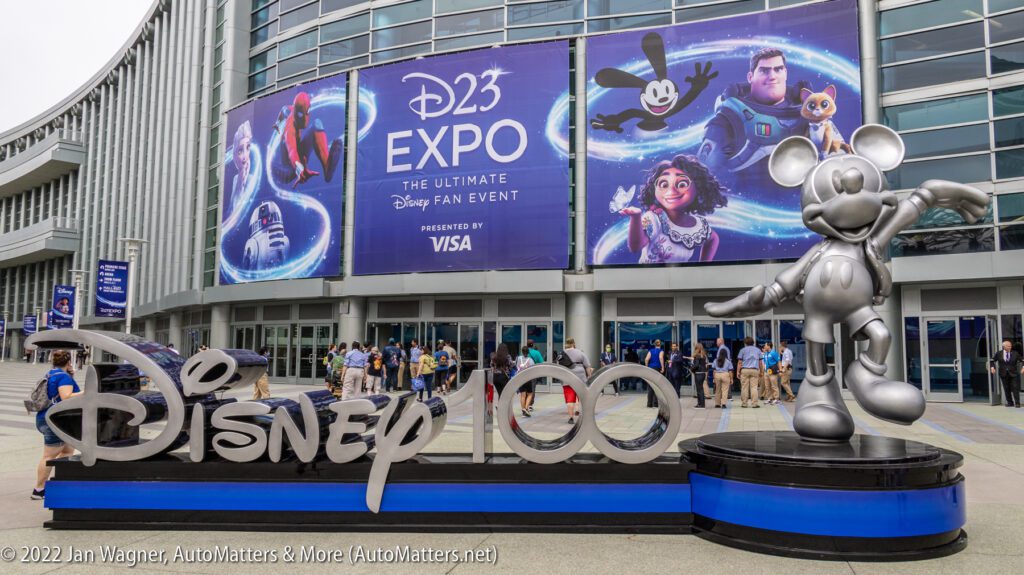 As was evident on my visit last week, much has changed since Disneyland first opened on July 17, 1955. For one thing, the Disneyland Resort now consists of two distinct Parks: Disneyland and Disney California Adventure.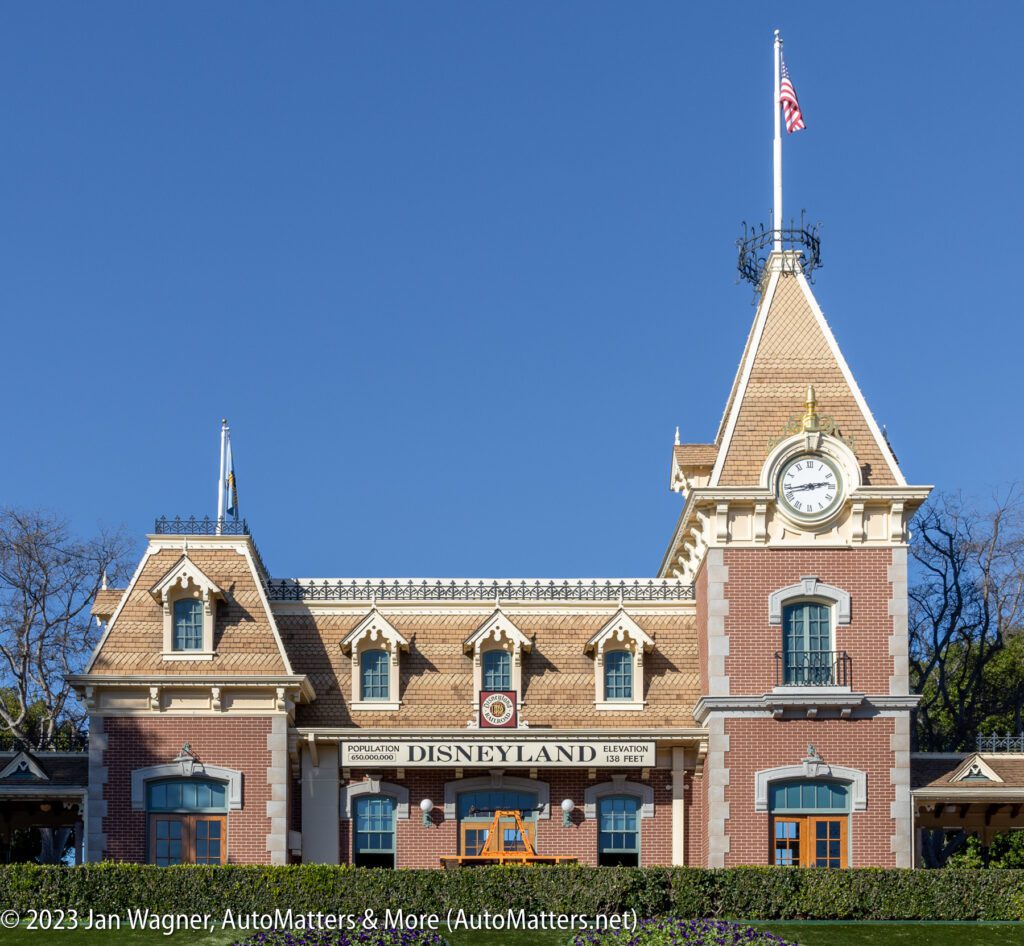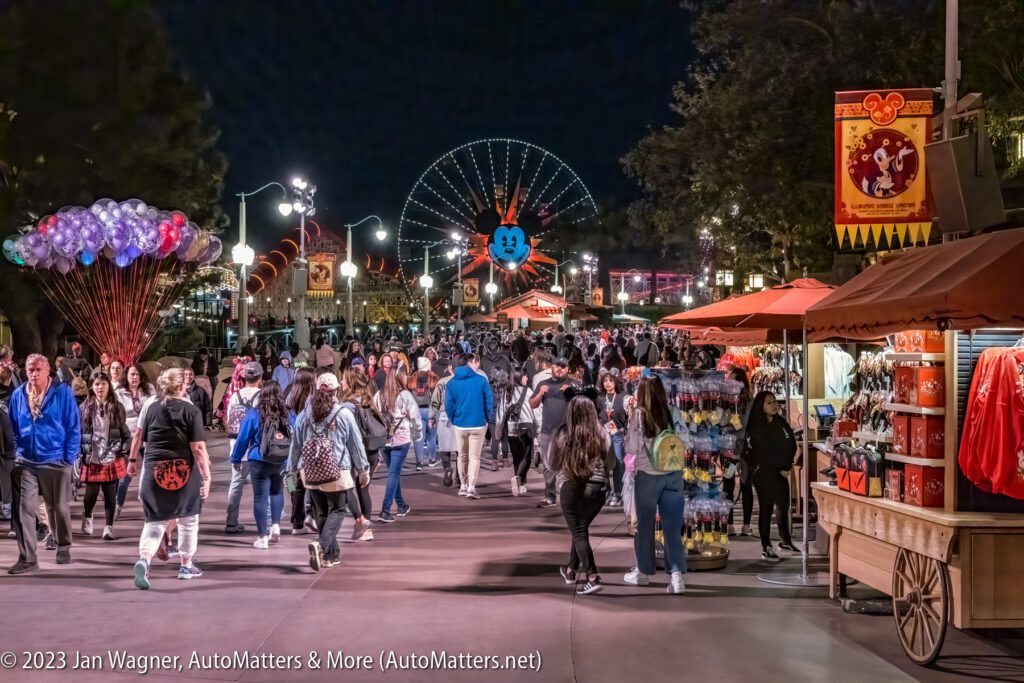 The Disneyland Resort has always explored up to the edges of what was technologically possible. Furthermore, it benefits greatly from the vast treasure of Disney and increasingly other popular intellectual property (IP). As the available technology has evolved over the decades into what Walt Disney might only have imagined, the Disney Parks have remained at the head of the curve. Its latest attractions are truly technological masterpieces — perhaps none more so than "Star Wars: Rise of the Resistance" (my favorite ride at the Disneyland Resort).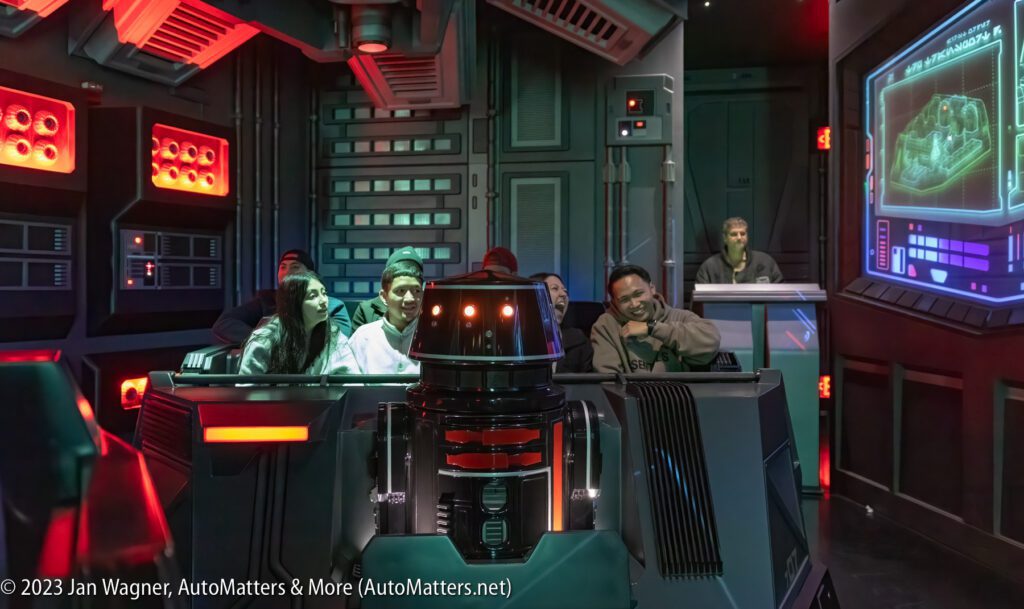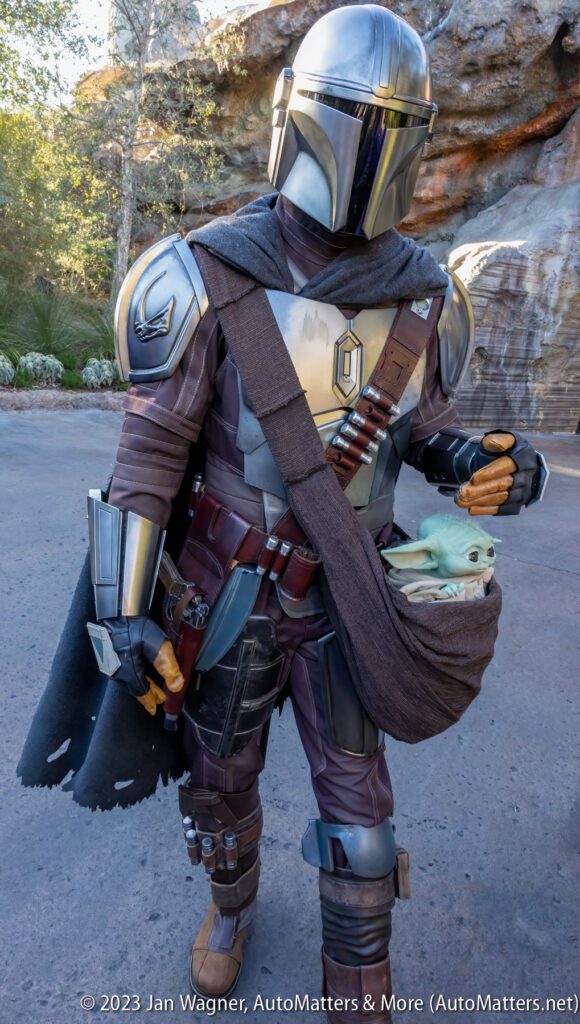 However, not all of the evolution of the Disneyland Resort has been for the better. To cope with and survive the upheaval caused by COVID-19, required substantial, drastic changes in Park operations, not the least of which was shutting down the Parks entirely for many months. When the Parks eventually reopened, they did so with serious restrictions, some of which continue to this day, which I and many others experienced on Friday. These have arguably tarnished Disneyland's reputation for being the happiest place on Earth.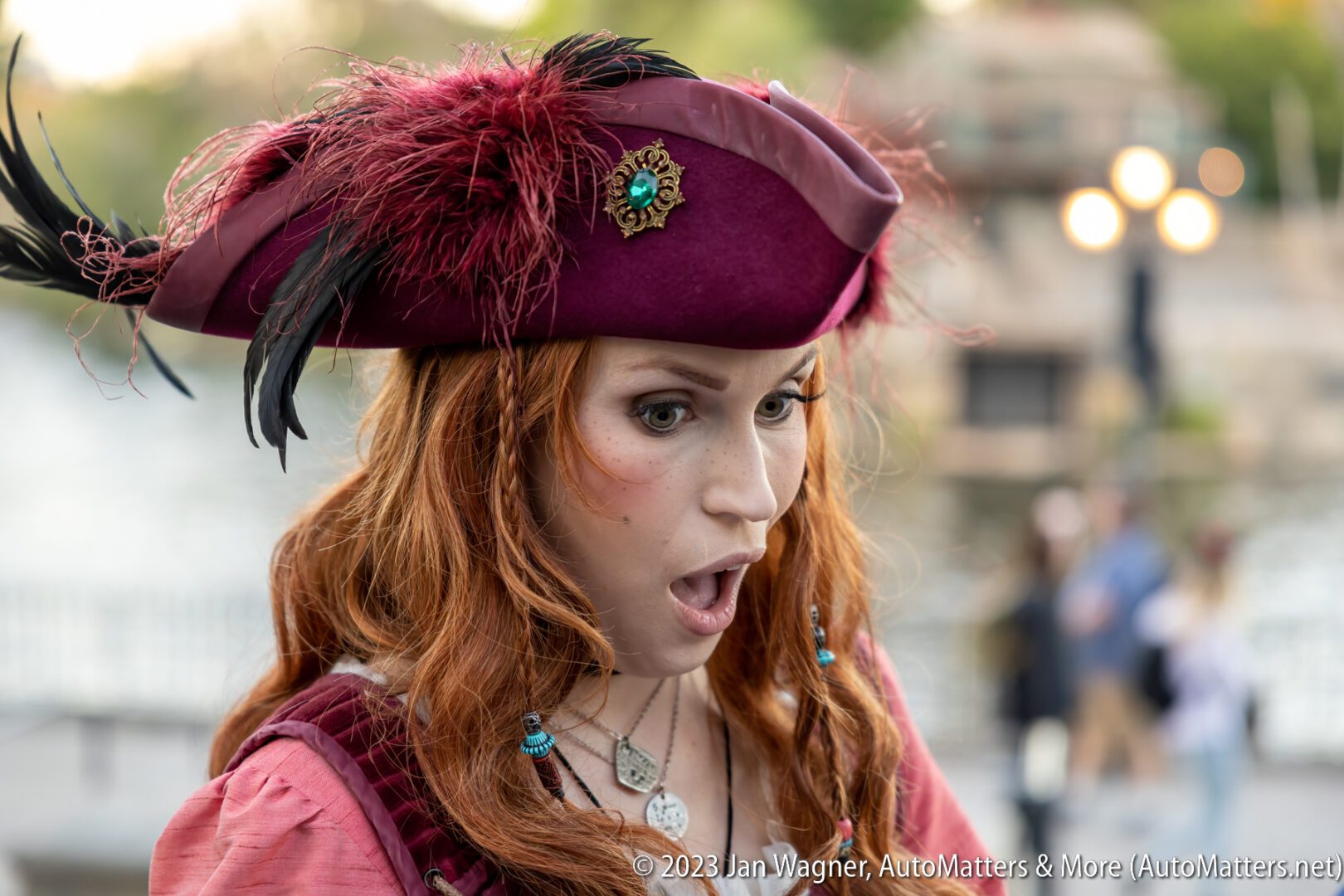 Before COVID-19, visitors could spontaneously visit whenever they felt like it. Now a Park reservation is required to visit, with penalties for repeatedly being a no-show.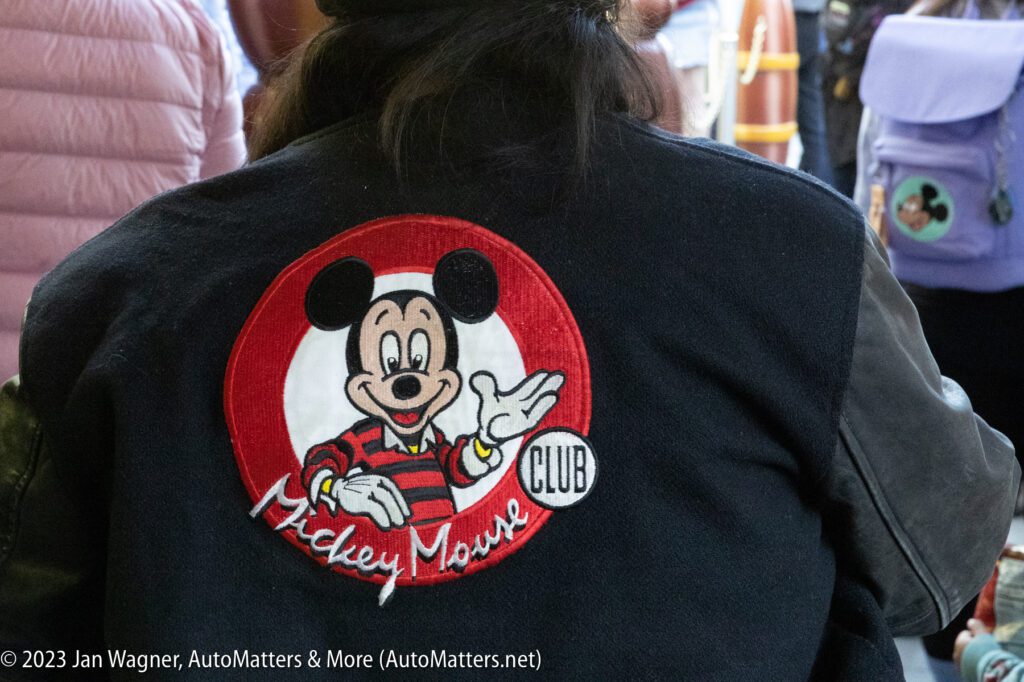 It used to be that visitors could get a FASTPASS for particular attractions, free of extra charge, so that they could return without having to wait in long standby lines for the most popular attractions. Now guests must pay extra for that privilege.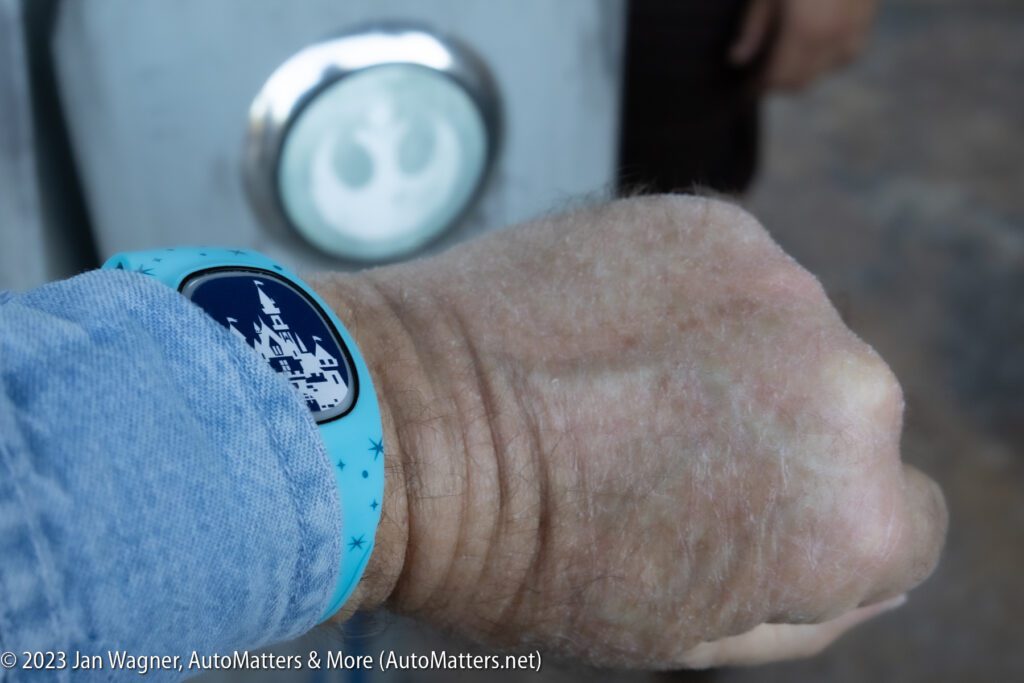 Long ago, when a new ride opened, Park visitors who really wanted to ride that ride could choose to wait in a standby line to do so. I waited in such a line for hours to ride on "Rocket Rods." Standby lines are no longer available for such new rides, at first. Instead, as was implemented for "Rise of the Resistance" and now for "Mickey & Minnie's Runaway Railway," the only way that guests may ride on these newly opened rides at no extra charge is to try an extremely iffy, convoluted process called "virtual queue" on the Disneyland App.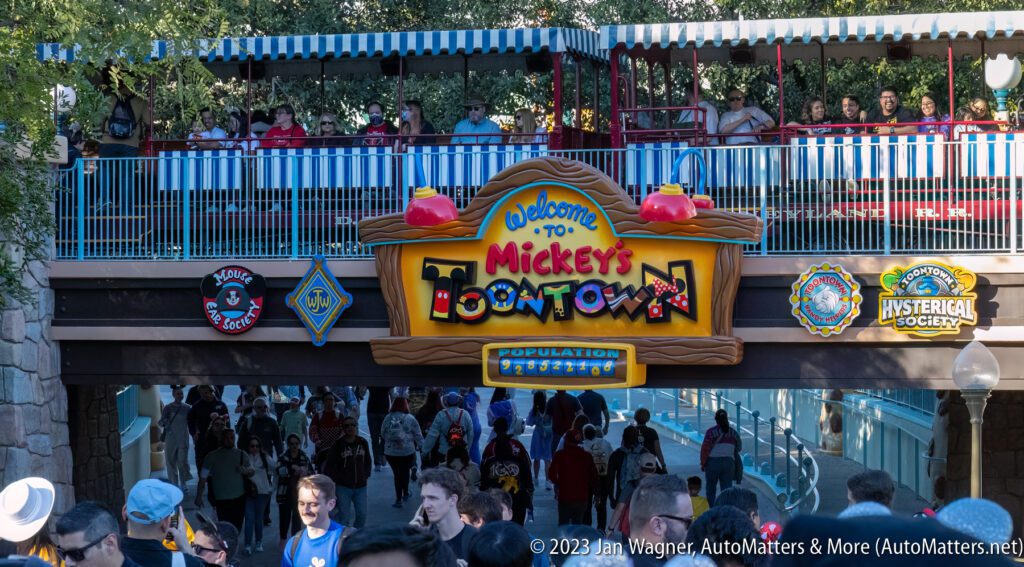 Despite meeting all of the requirements and attempting to use virtual queue to get assigned to a boarding group at precisely the prescribed time (in itself, still not a guarantee to ride), I — and many other Park guests, as confirmed by the three Cast Members who I spoke to about it — failed and could not ride the ride that day.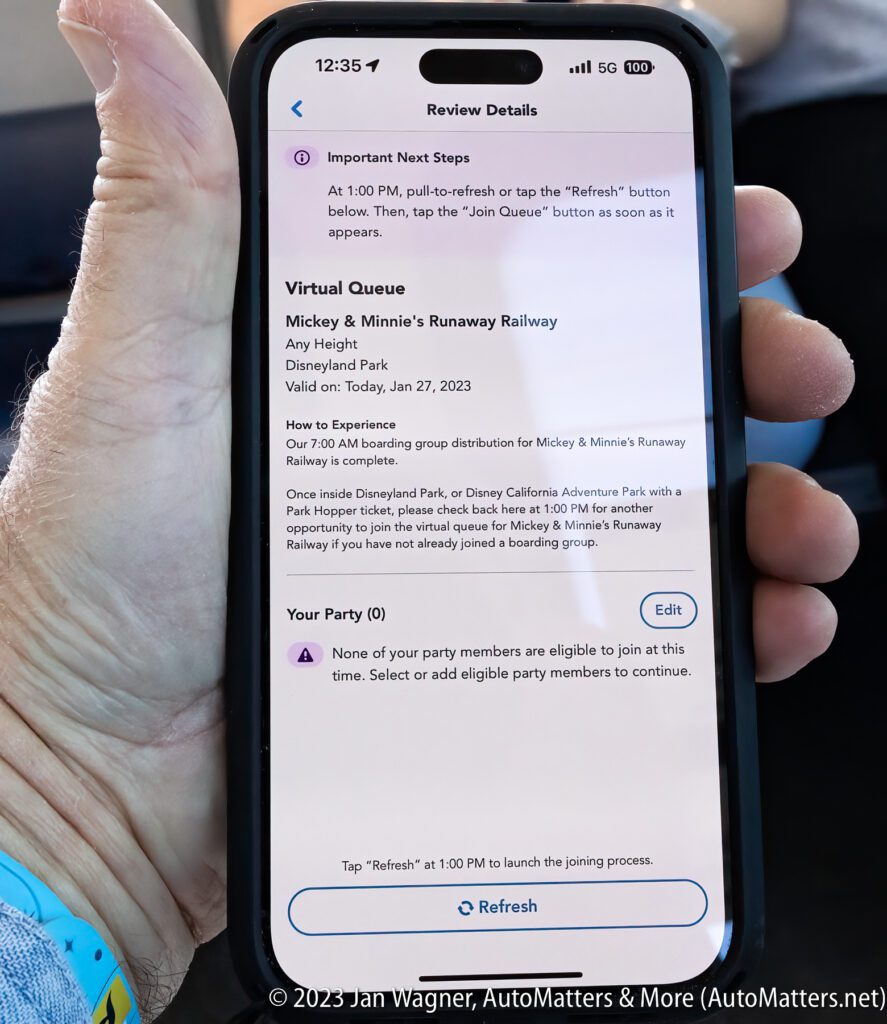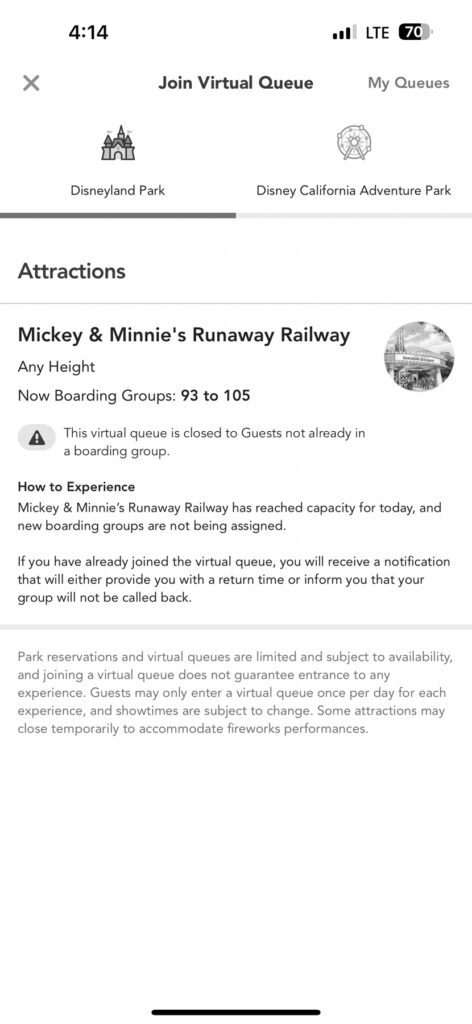 My use of the Lightning Lane at "Radiator Springs Racers" nevertheless necessitated waiting in a long line, and the Standby line was huge.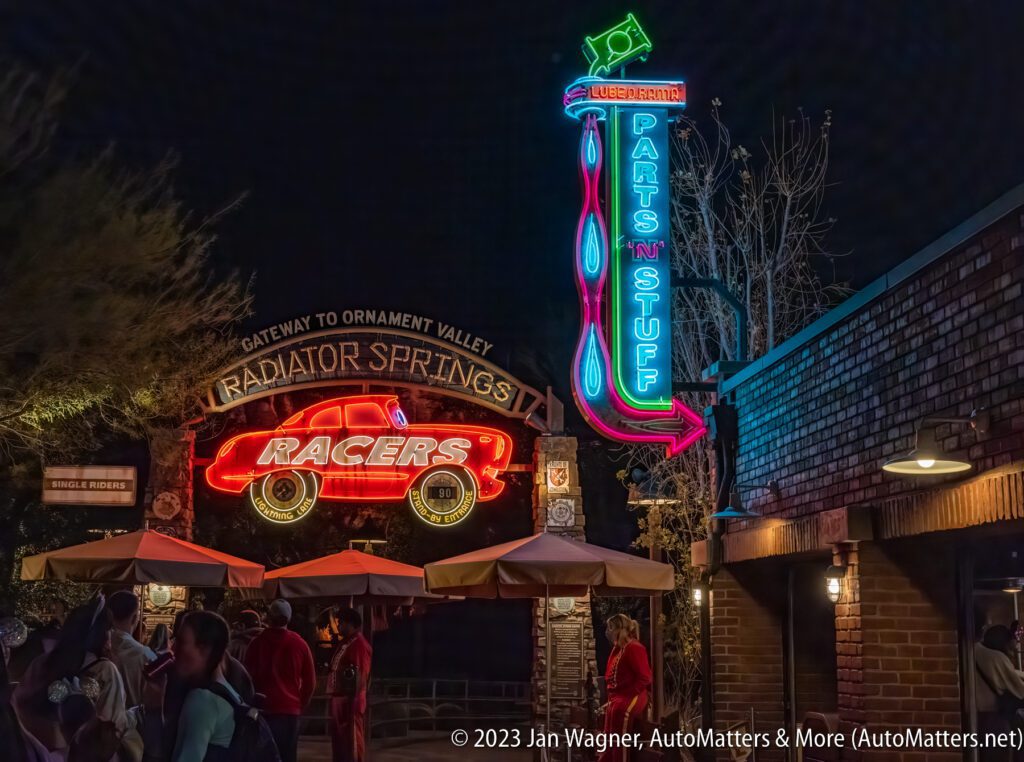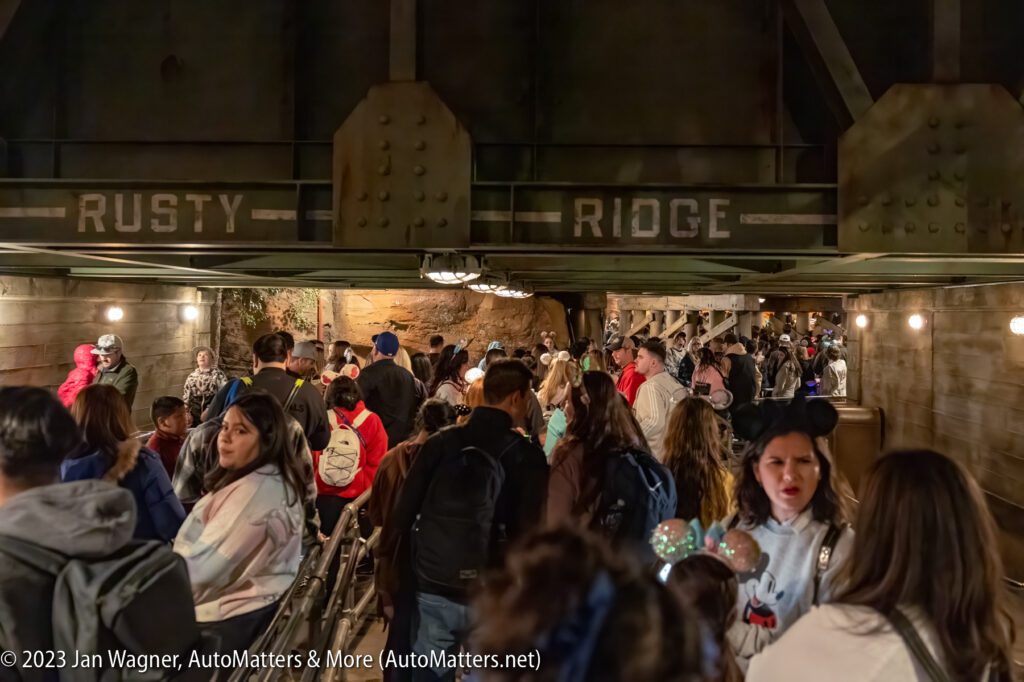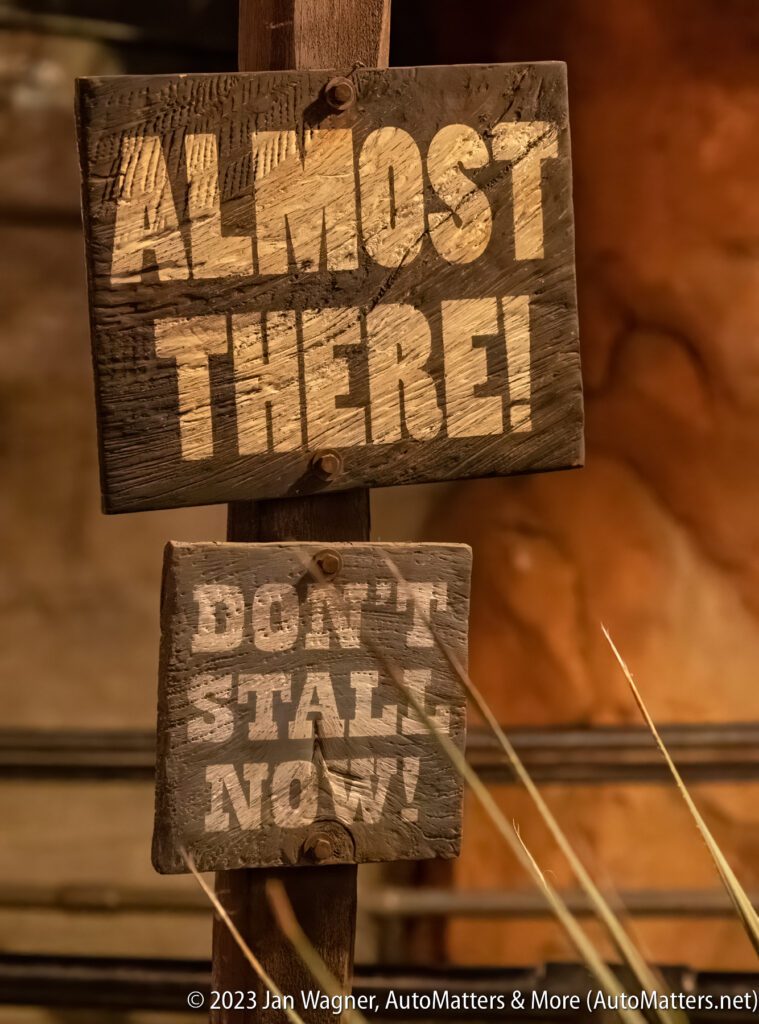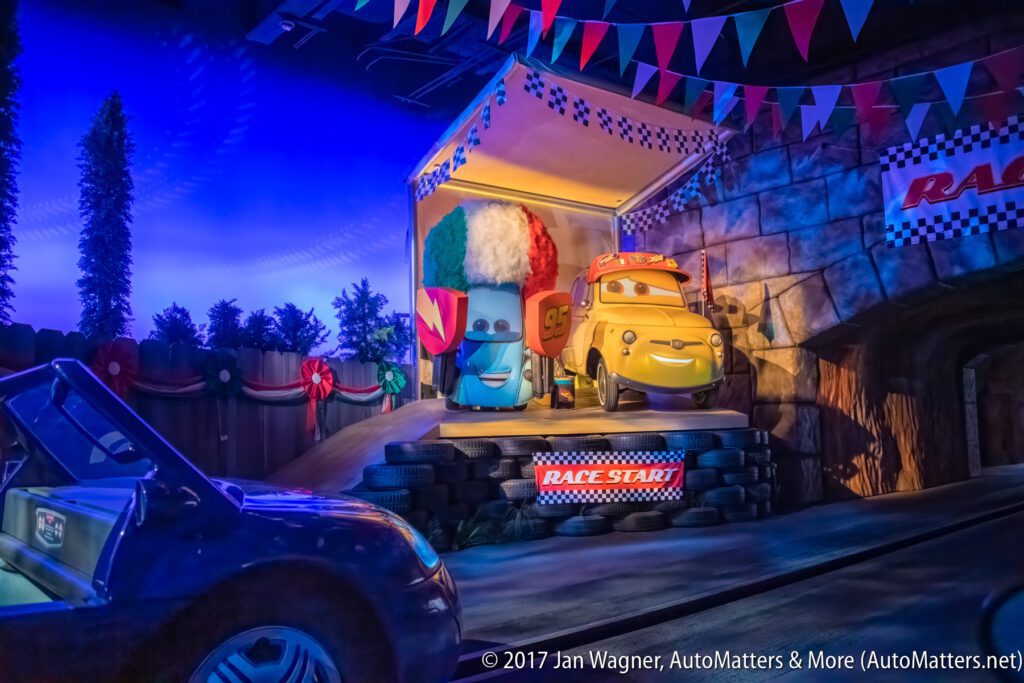 These and some other changes, including upcharges for what used to be included in the price of admission, lessen the happy experience for Park guests. It will be interesting to see if Bob Iger reverses these policies.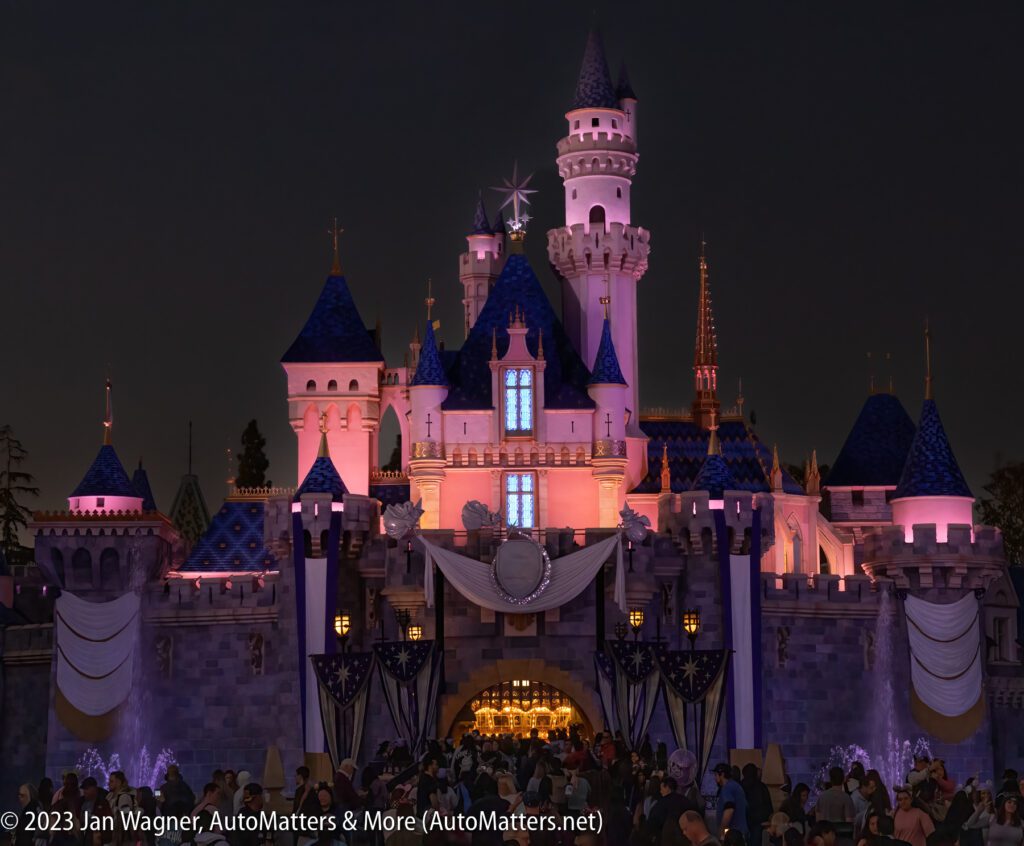 To explore a wide variety of content dating back to 2002, with the most photos and the latest text, visit "AutoMatters & More" at https://automatters.net. Search by title or topic in the Search Bar in the middle of the Home Page, or click on the blue 'years' boxes and browse.
Copyright © 2023 by Jan Wagner – AutoMatters & More #777r1