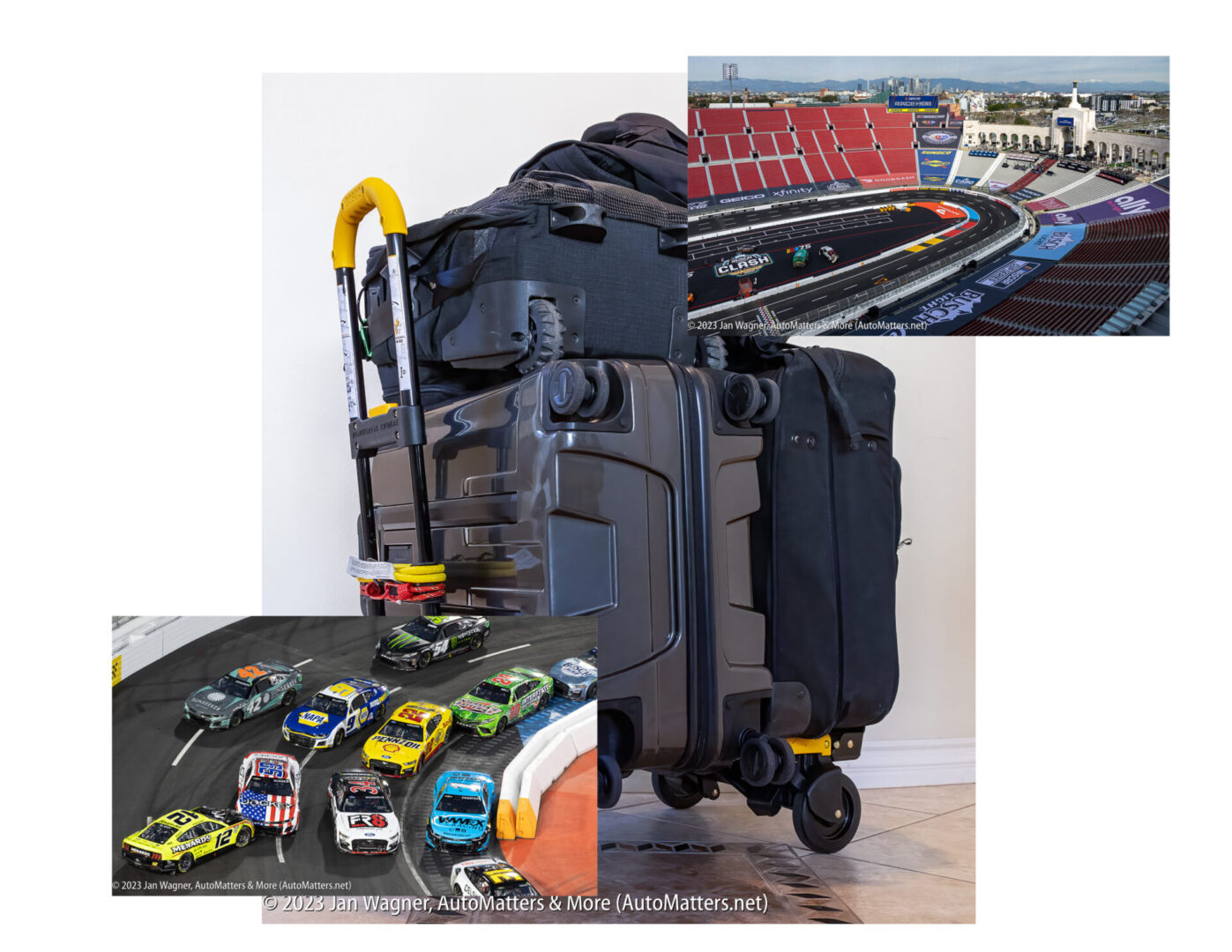 Compact COSCO cart makes hauling luggage to your hotel room easy (plus a sneak peek at NASCAR's 2023 Busch Light CLASH in the LA Coliseum)
Do you dread hauling luggage from your car to your hotel or motel room, and then back to your car again after your stay? I know that I do, and I've been on the lookout for something to help me for years.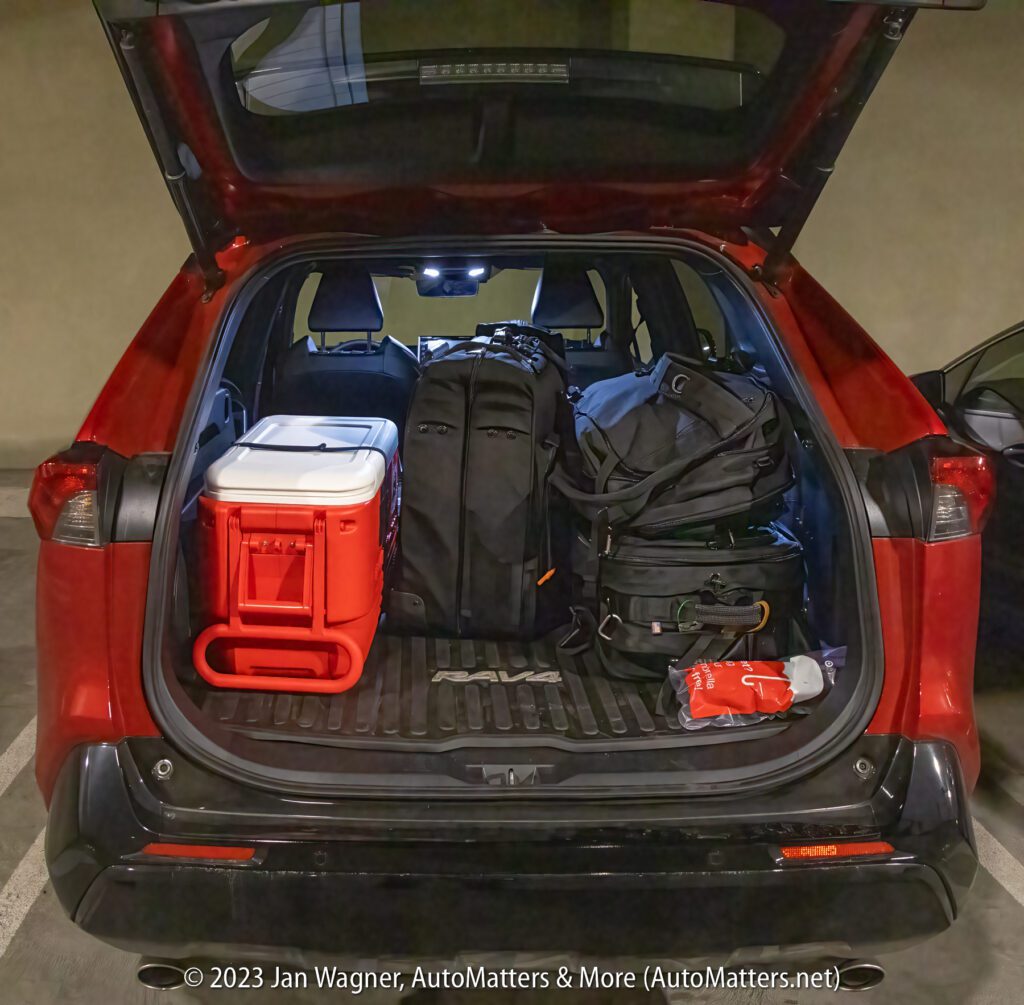 Of course, the easy solution to this age-old problem is to simply drive up to the front entrance of your hotel and ask to have your luggage taken to your room. Instead, I prefer to use self-parking and then take the luggage up to my room myself.
As a photojournalist, I travel with bulky, heavy camera gear. Furthermore, when I cover major trade shows I also bring along several large, empty suitcases and storage containers, which I use to hold the various review samples, literature and other materials that I gather throughout the show. When I check out, I haul all of those suitcases and containers back to my vehicle (a Toyota RAV4 mid-sized SUV).
In the past this has necessitated multiple trips back and forth from the parking structure; through the hotel lobby — and a massive casino, when I cover trade shows like the Consumer Electronics Show and the SEMA Show, in Las Vegas; into and up the elevator; and along the corridor of my floor to my hotel room. As if the multiple trips were not annoying enough, each piece of luggage — even if it has wheels, presents it own challenges to move along. Just picture me with outstretched arms, pulling a large, heavy garment bag on one side and a full-sized, similarly heavy suitcase on the other, while wearing a loaded backpack. Now multiply doing something similar for two more trips. Due to the long distance involved from my vehicle to my room, that process could easily take half an hour.
Borrowing a hotel's luggage cart would be a great solution, but hotels understandably frown on agreeing to that — if they will even do so — because that leaves them without luggage carts for the porters to use.
I've tried loading multiple pieces of luggage on a light weight, folding dolly that can easily fit into my RAV4, but various shapes and weights of miscellaneous pieces of luggage do not stack easily or securely on a dolly — at least not my compact, folding one.
I have shopped at Costco (and, before that, Price Club) for decades. They have great prices on a wide variety of merchandise staples that I buy. They also sell more specialized items, but they often are only stocked for a limited time and then they may be gone forever. If I see something I like, I've learned to buy it immediately. Thankfully, Costco has a very liberal return policy.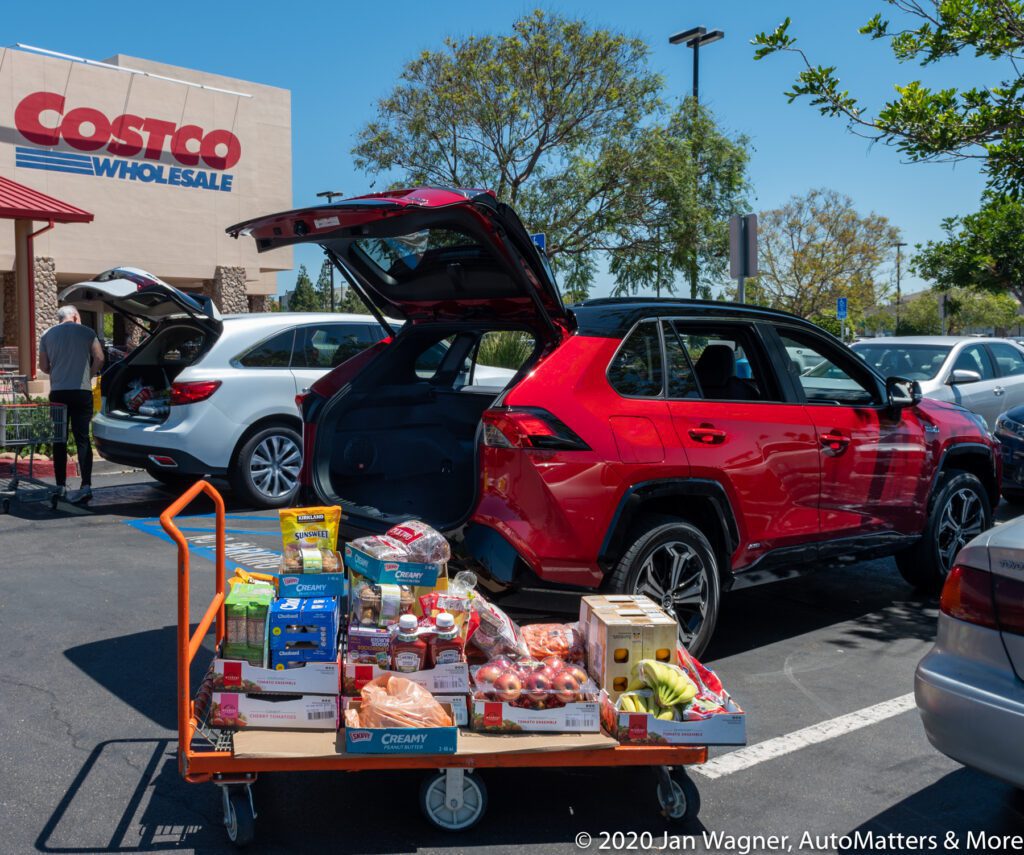 Very recently I received a sale flyer from Costco Wholesale's Business Center. These locations tend to have more business-oriented merchandise than the regular Costcos. I shop at both. Inside this most recent flyer I discovered the light-weight, flat-foldable, COSCO Shifter XL 2-in-1 hand truck/four-wheel cart — now improved with an extendable handle and a longer hand truck platform. Better yet, it was being promoted with a $10-off special price. I rushed over to my nearest Costco Wholesale Business Center and bought one.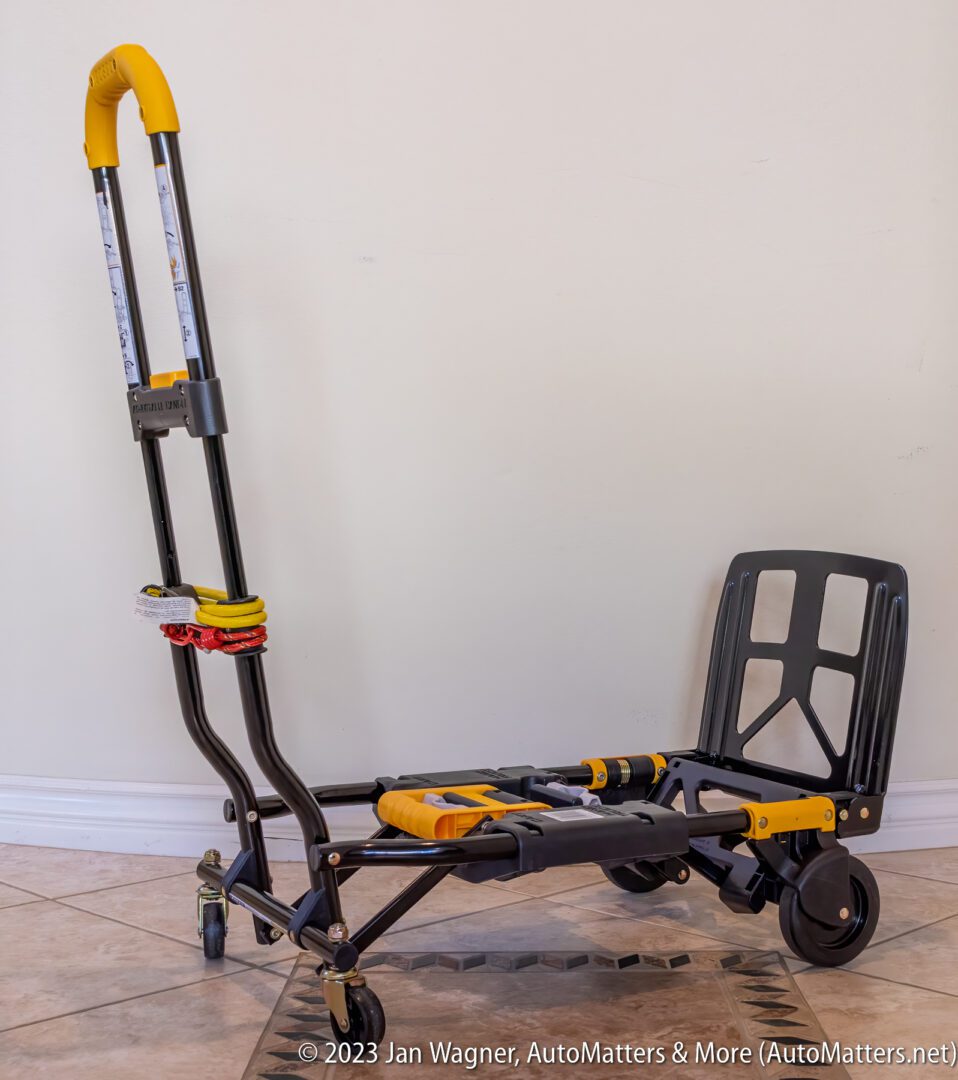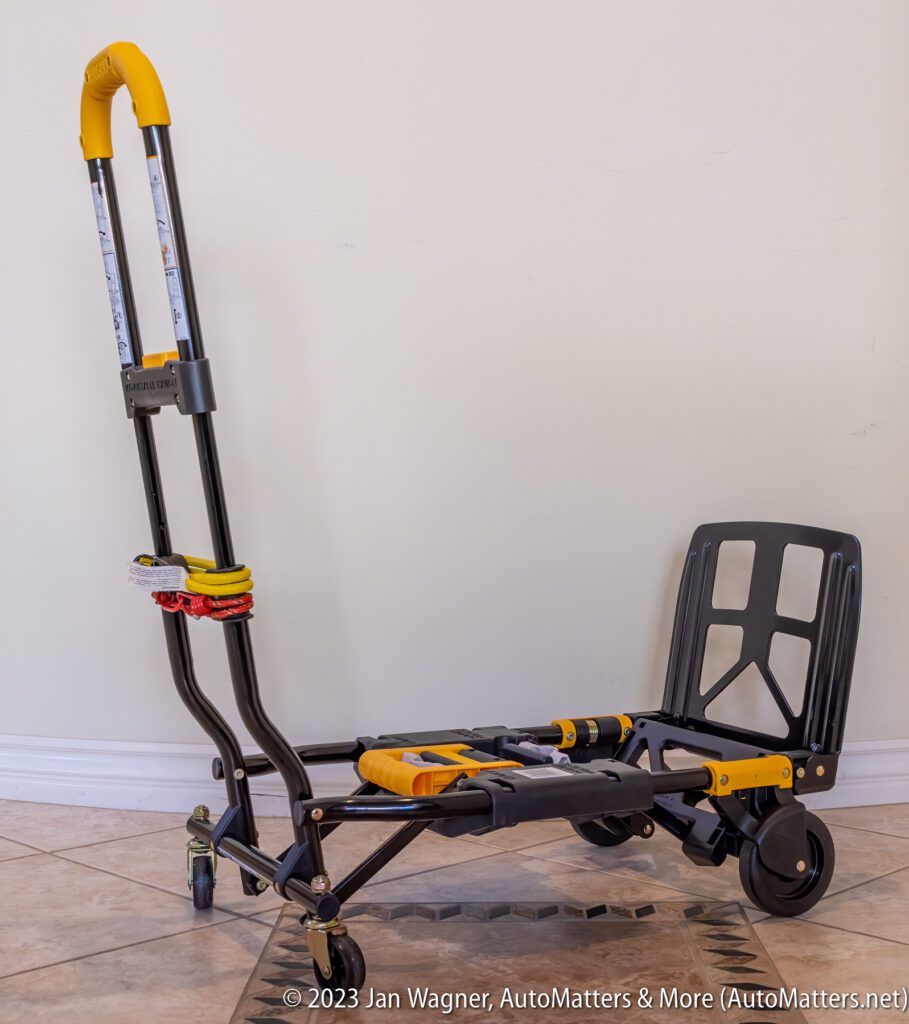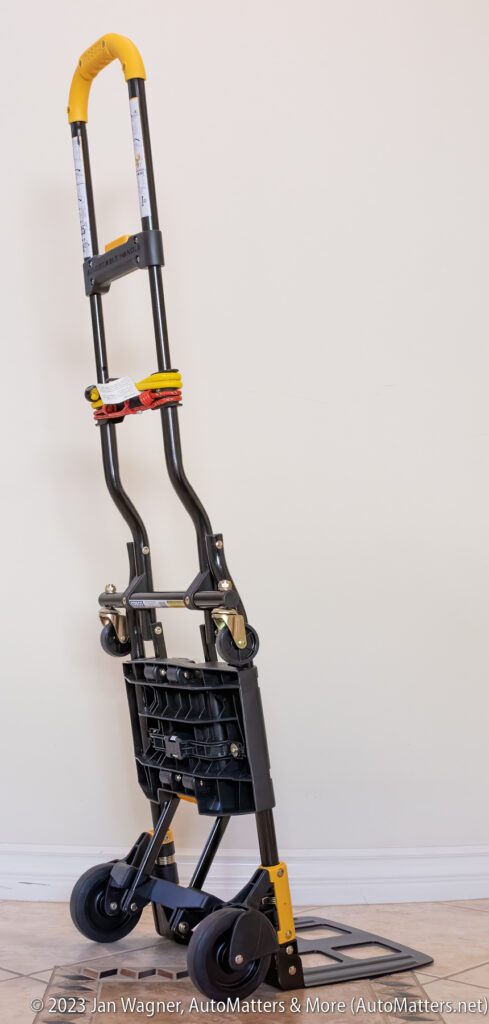 It does sacrifice some capacity for portability. Its load capacity is rated at 300 pounds, whereas my older, larger, and much heavier COSCO 3-in-1 combination cart is rated at 1000 pounds. However, that one is not suitable to take with me on trips.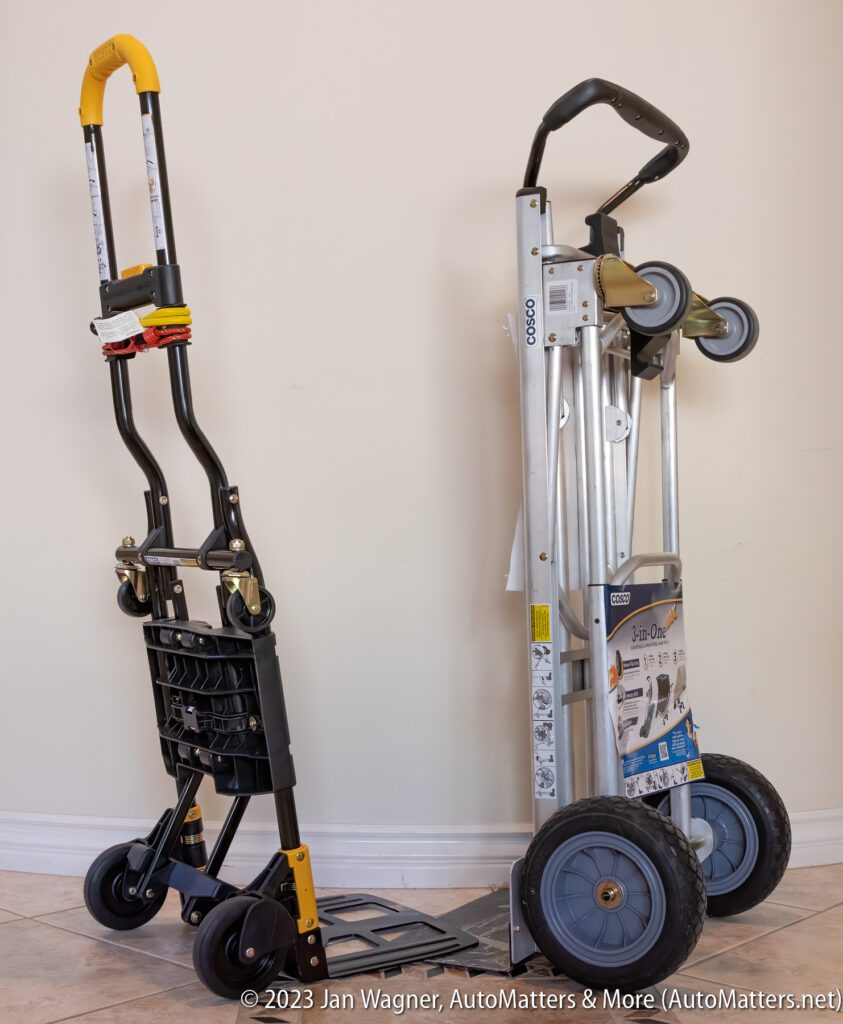 COSCO 2-in-1 Shifter XL versus heavier duty COSCO 3-in-1 combination cart
I can happily report that it was MUCH EASIER hauling luggage back and forth between my vehicle and the motel where I was staying this past weekend, while I covered NASCAR's 2023 Busch Light CLASH at the LA Coliseum. Check out the sneak peek here and be on the lookout for coverage, with more photos of this amazing event, in an upcoming installment of "AutoMatters & More."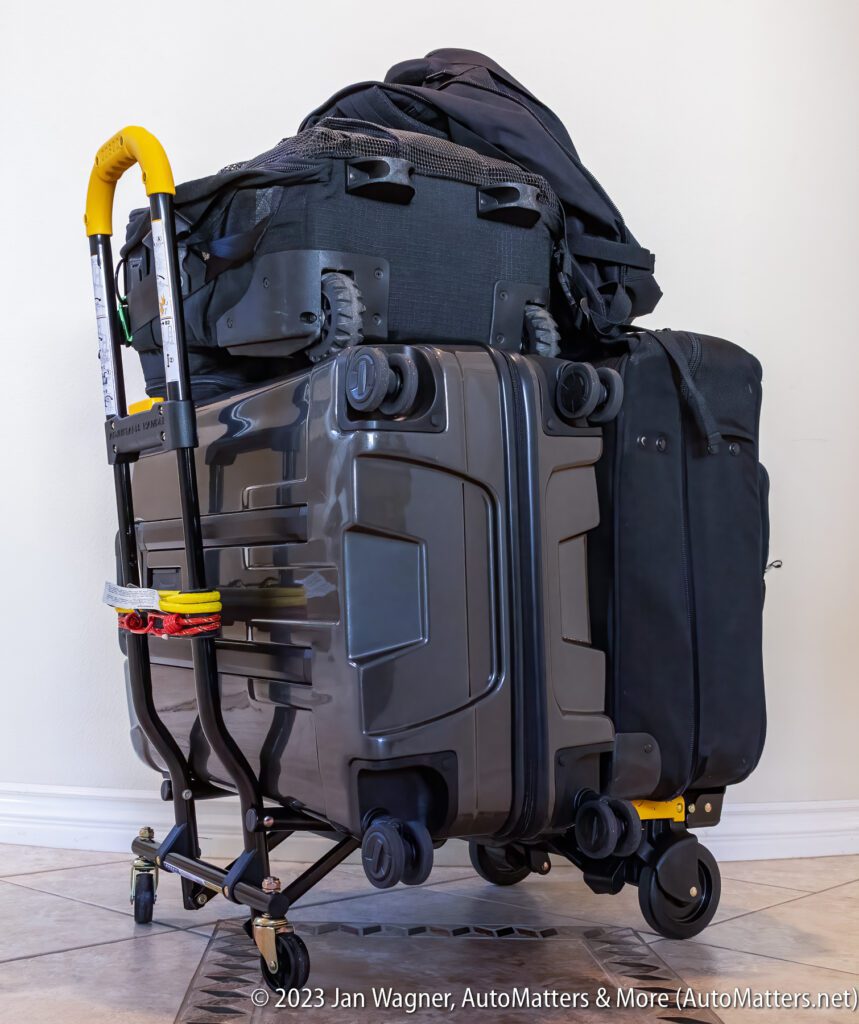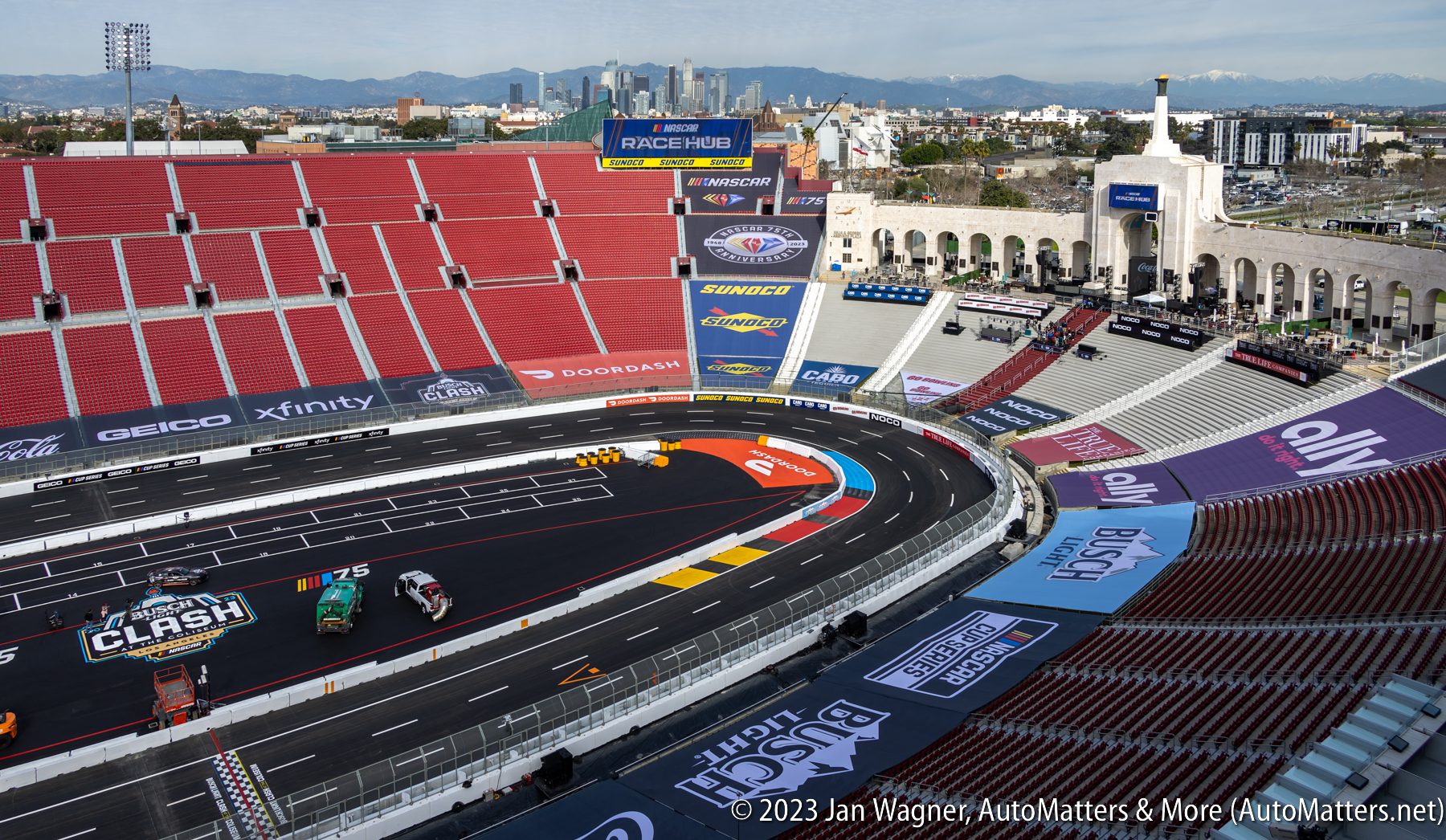 Highlights from 2023 Busch Light CLASH inside the LA Coliseum — more coverage to come in "AutoMatters & More"
Needless to say, I heartily recommend the COSCO Shifter XL, although be very careful not to pinch your fingers when folding it. Also, I wish it included a protective carrying case. Check it out at COSCO's website: https://www.coscoproducts.com/collections/hand-trucks-and-dollies/products/2-in-1-folding-hand-truck-with-extendable-handle?variant=41836706758841.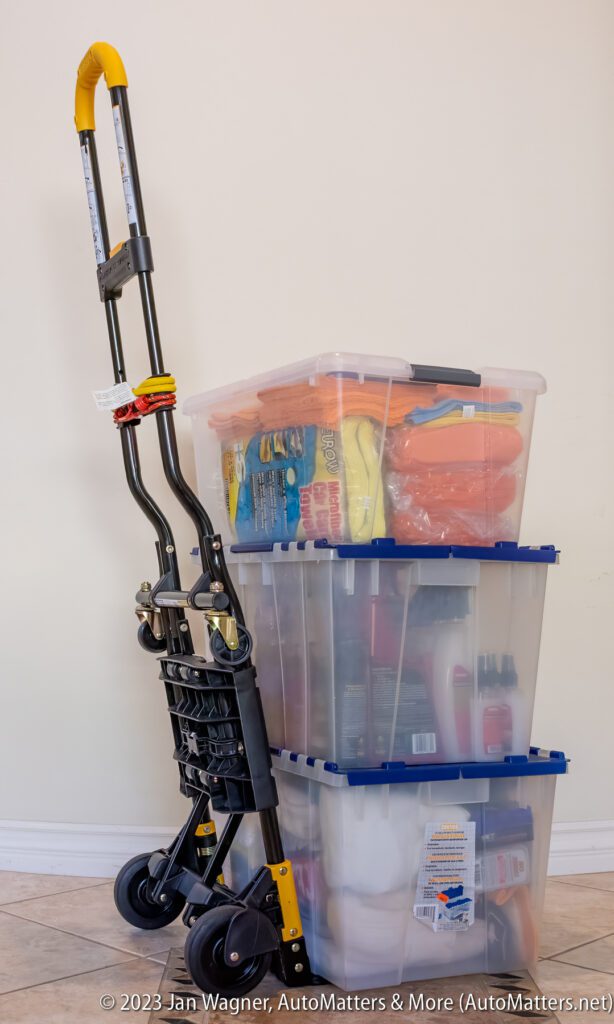 Watch the video at: https://youtu.be/AvMx7G6TeEA. It is available at Costco Business Centers and from Amazon.com.
To explore a wide variety of content dating back to 2002, with the most photos and the latest text, visit "AutoMatters & More" at https://automatters.net. Search by title or topic in the Search Bar in the middle of the Home Page, or click on the blue 'years' boxes and browse.
Copyright © 2023 by Jan Wagner – AutoMatters & More #778r1