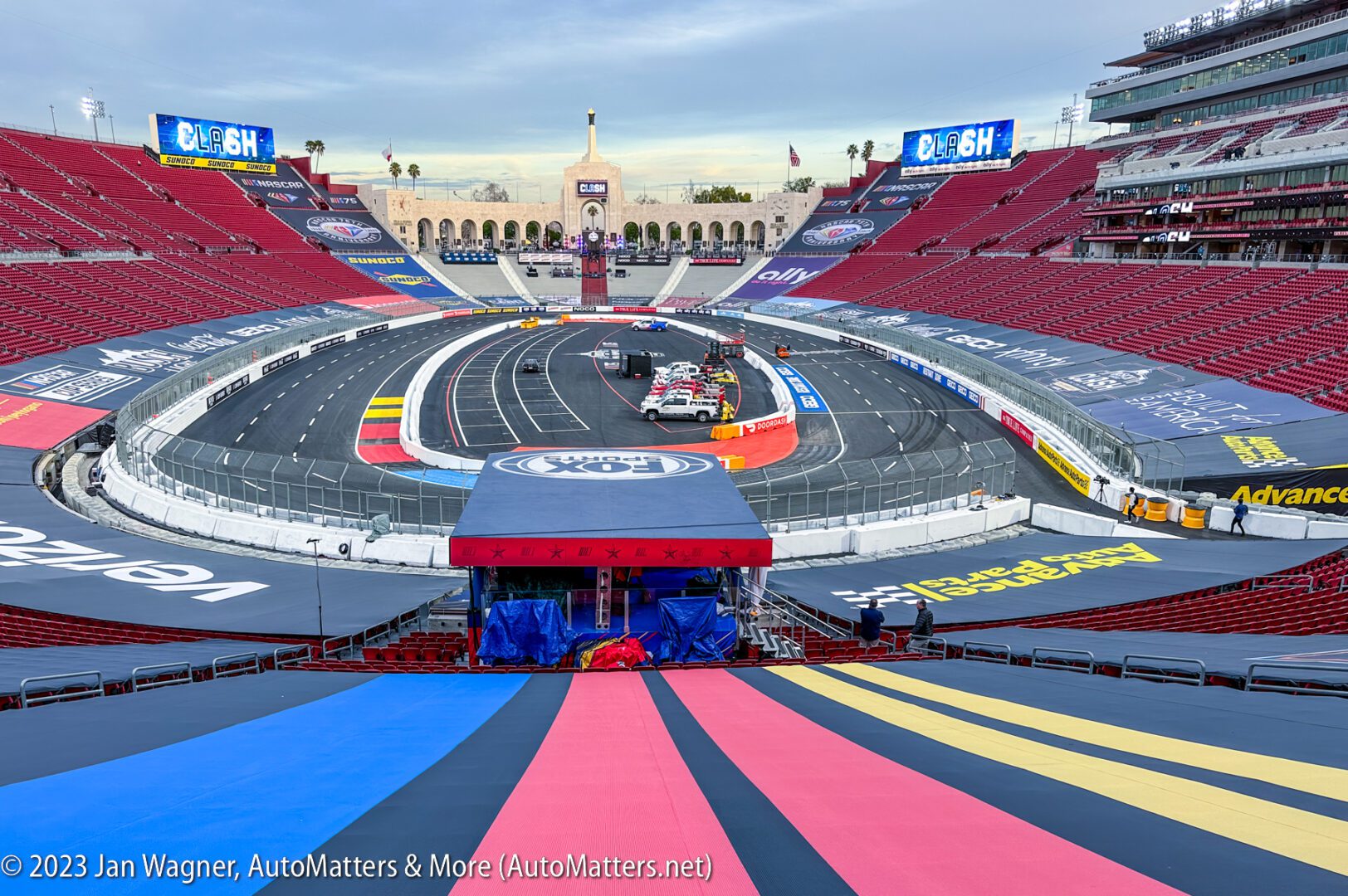 2023 NASCAR Busch Light CLASH at the LA Coliseum
Following up on NASCAR's wildly successful event in 2022 that introduced many new, young fans to NASCAR racing (see https://automatters.net/gutsy-busch-light-clash-at-the-coliseum-revs-up-a-large-new-audience-for-nascar/), NASCAR returned to the LA Coliseum to do it again, complete with pre-race and mid-race concerts, and two Fan Fest areas.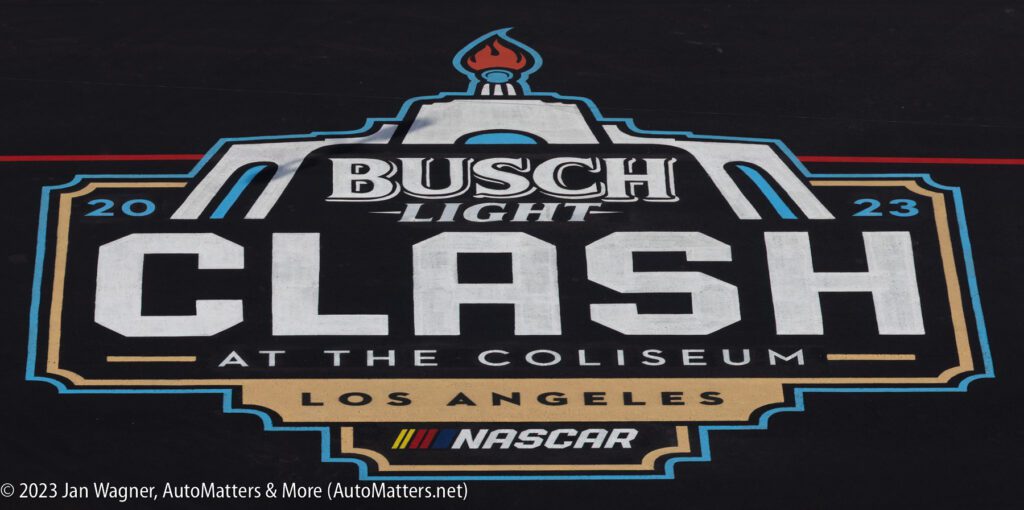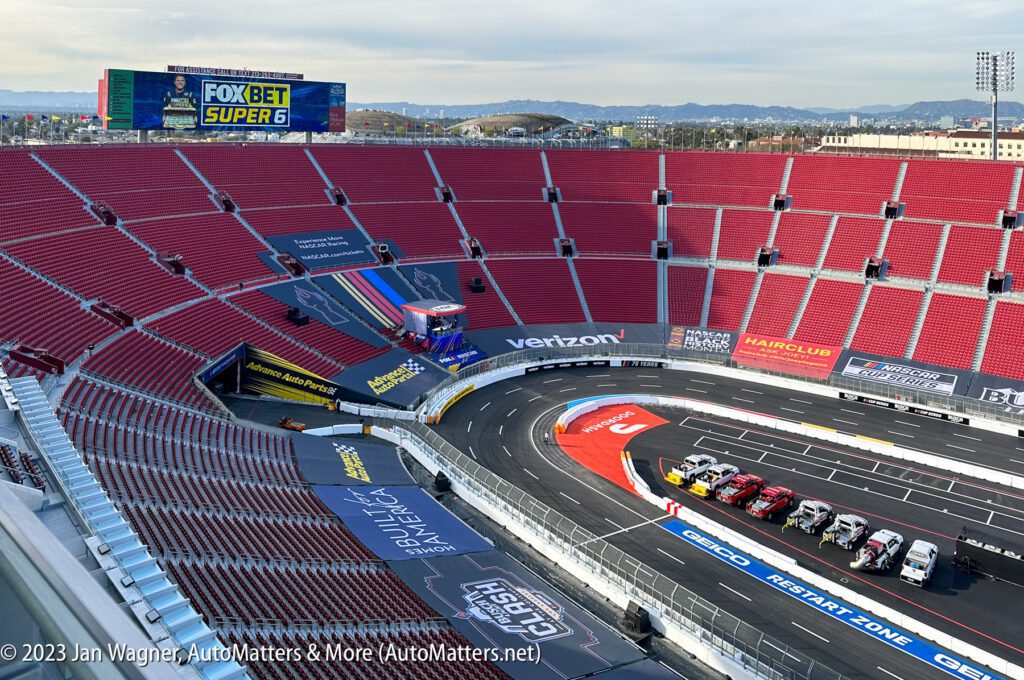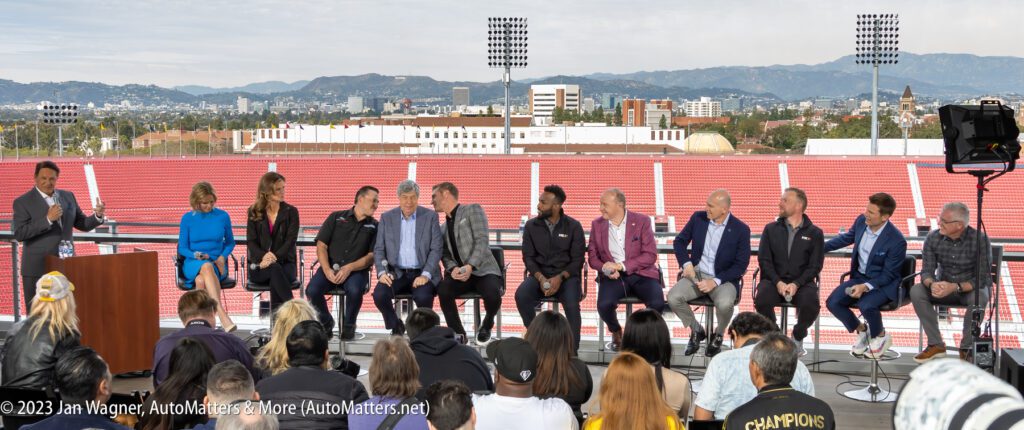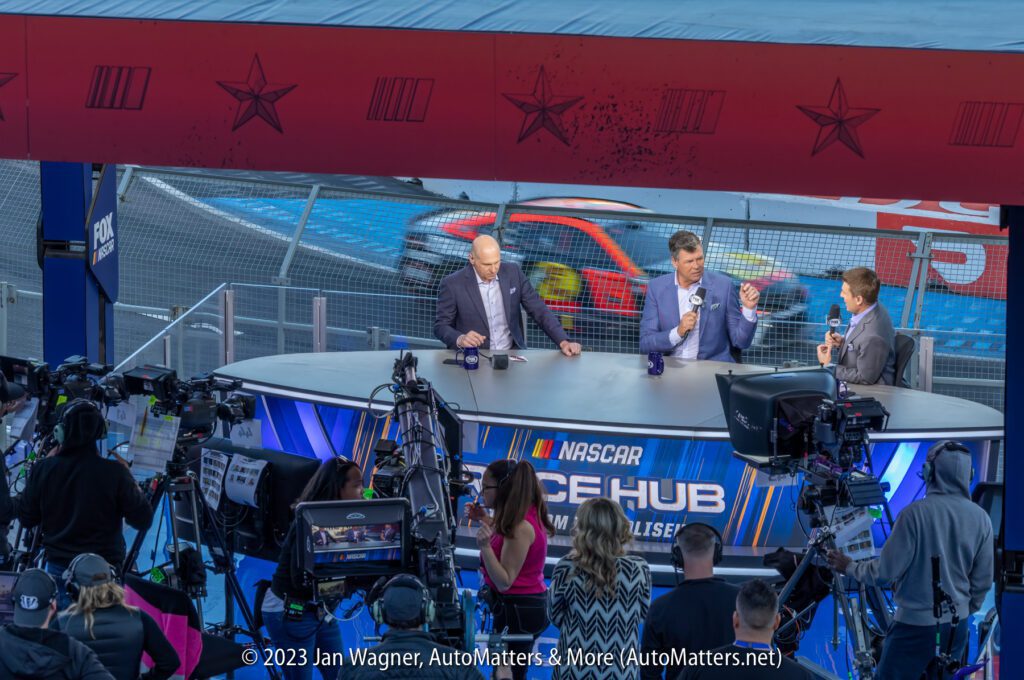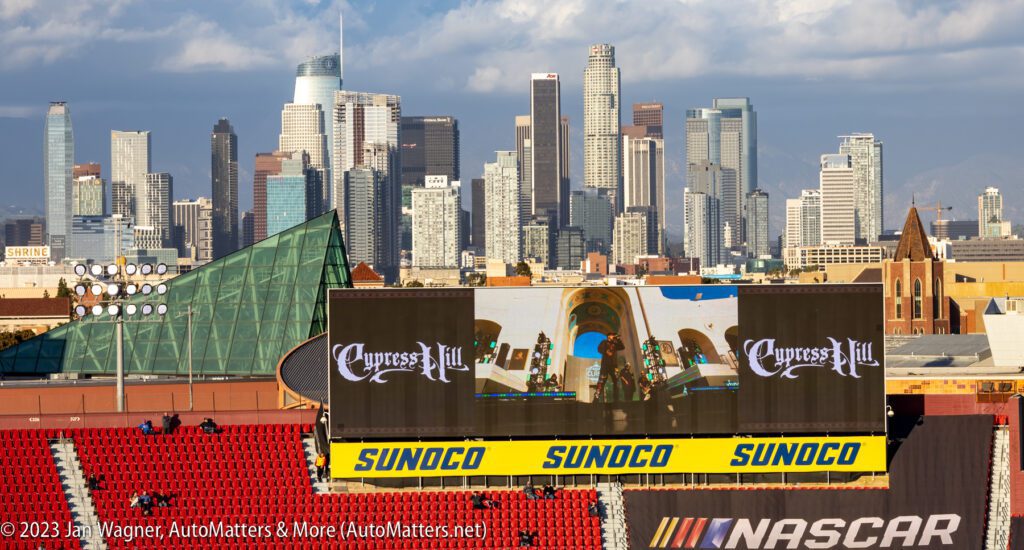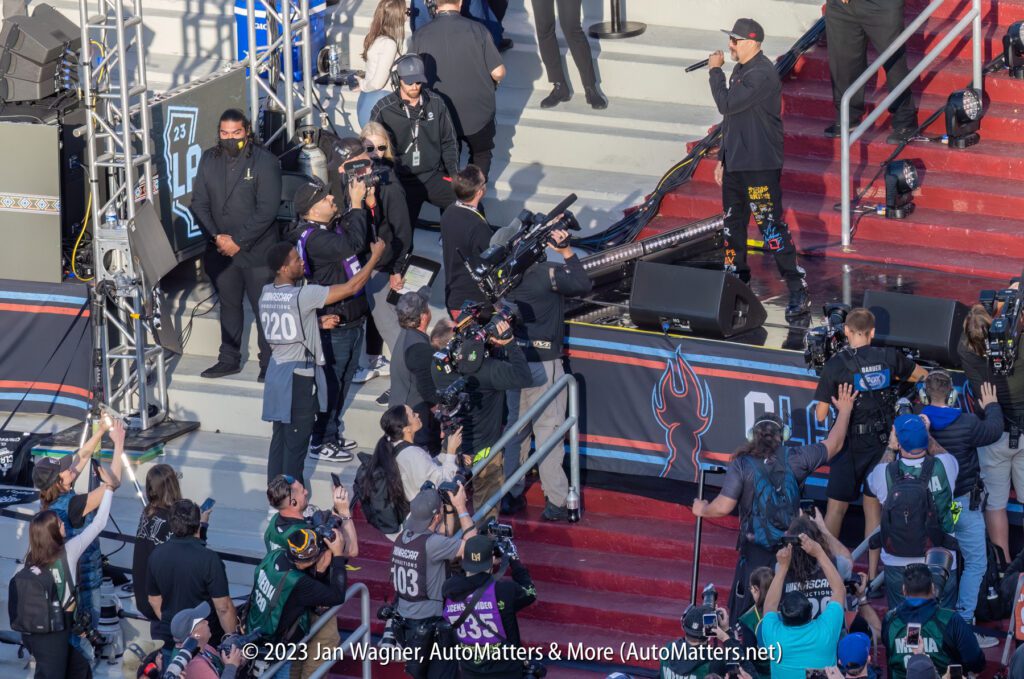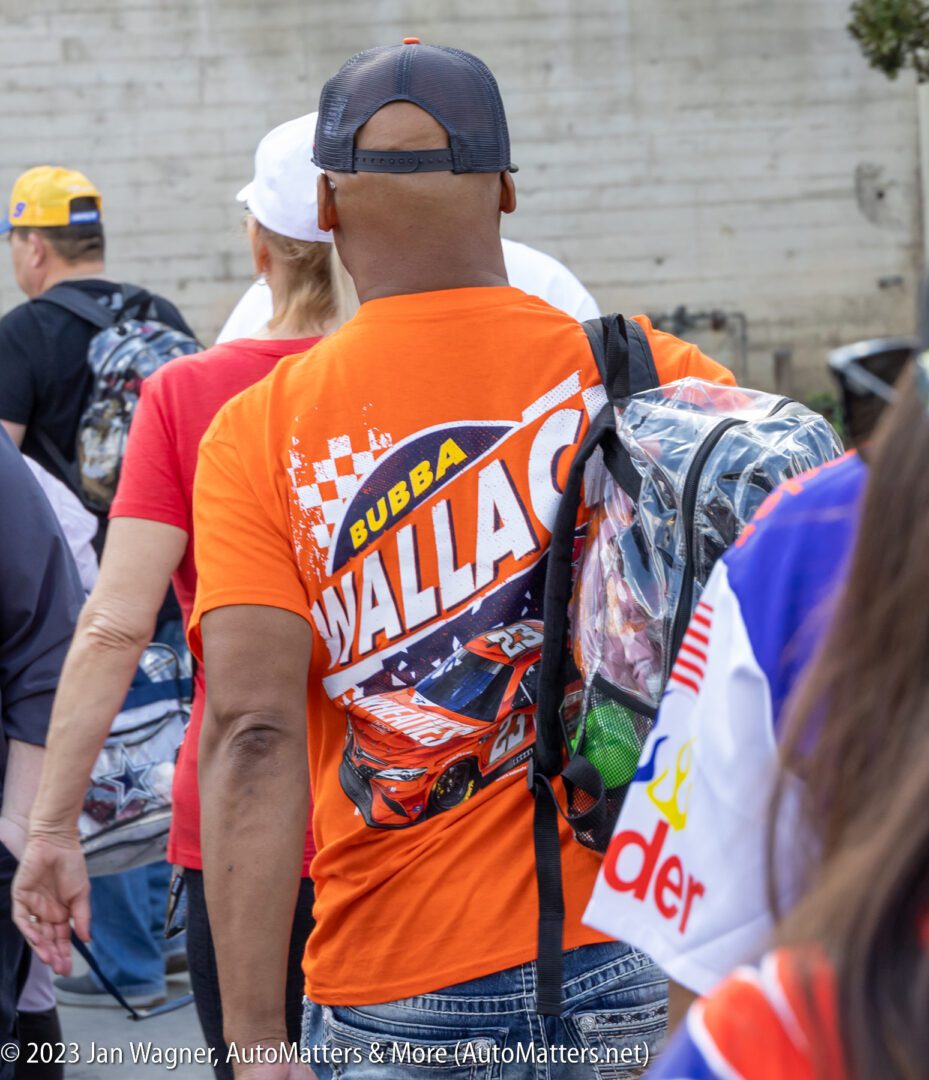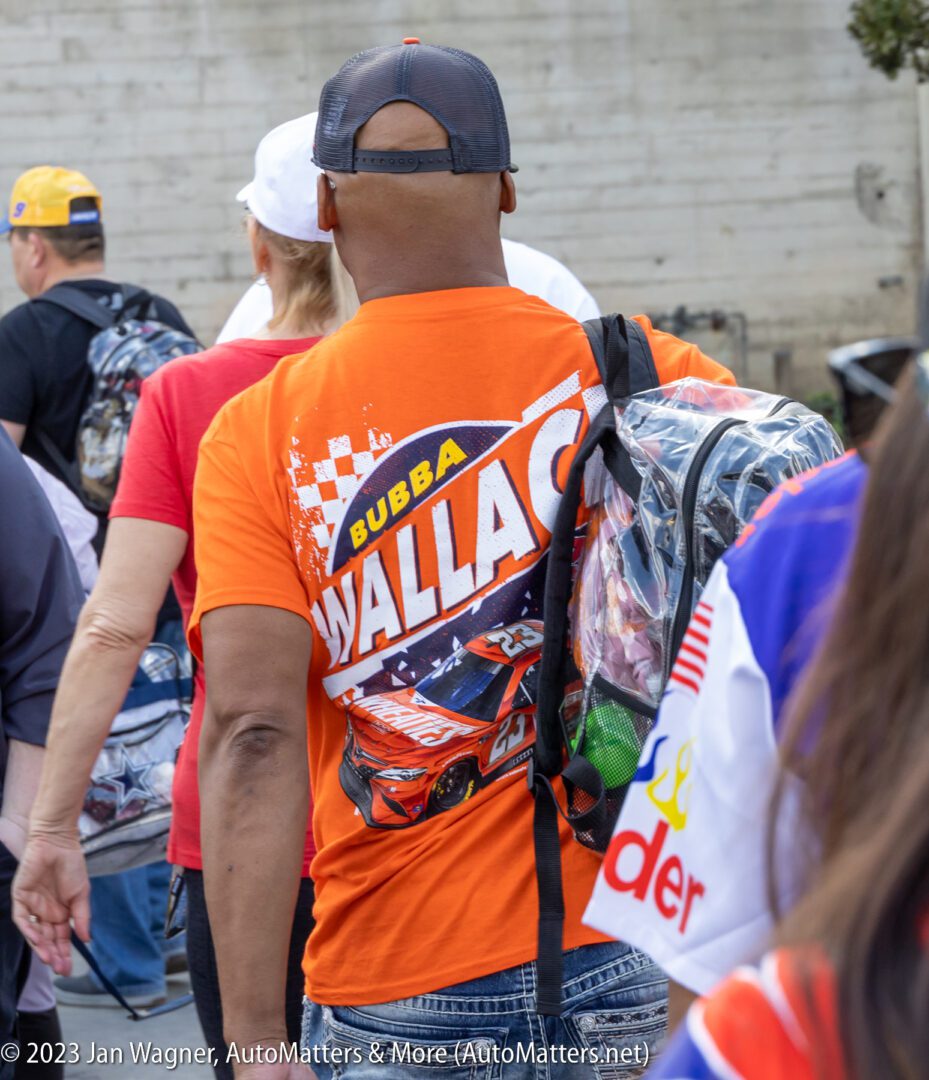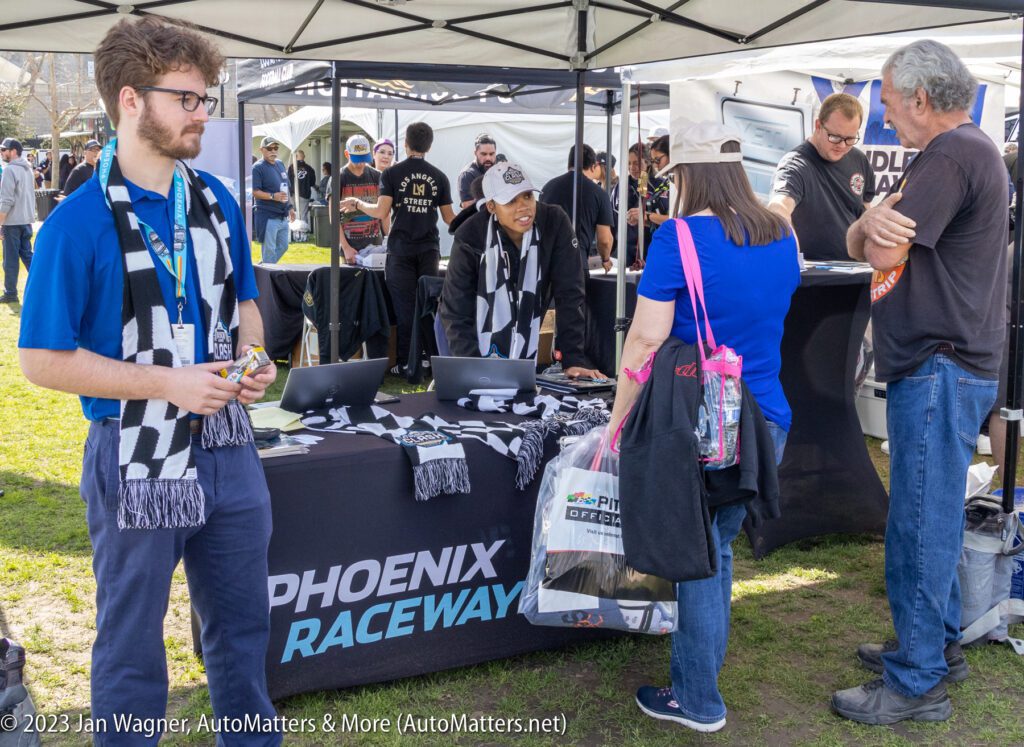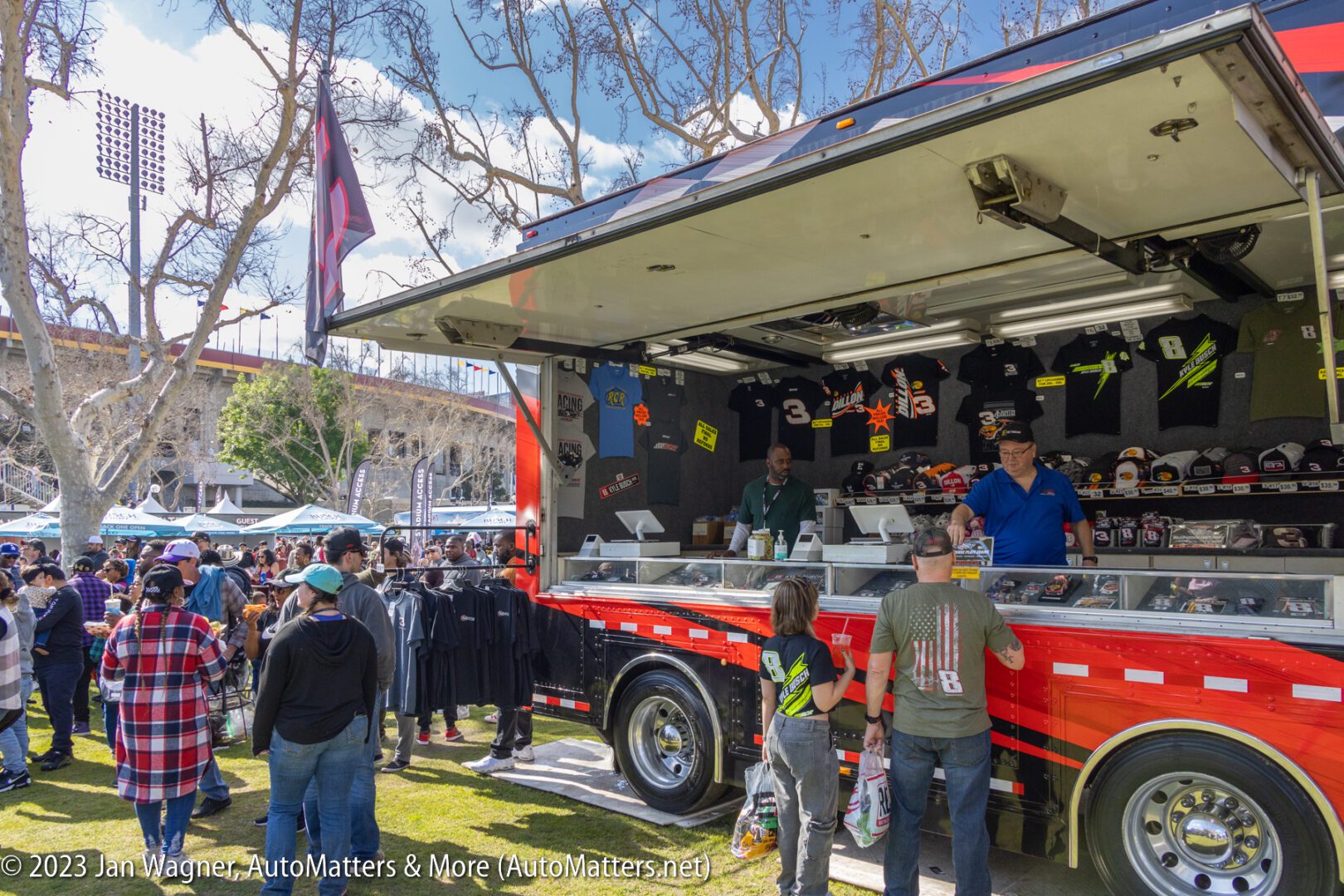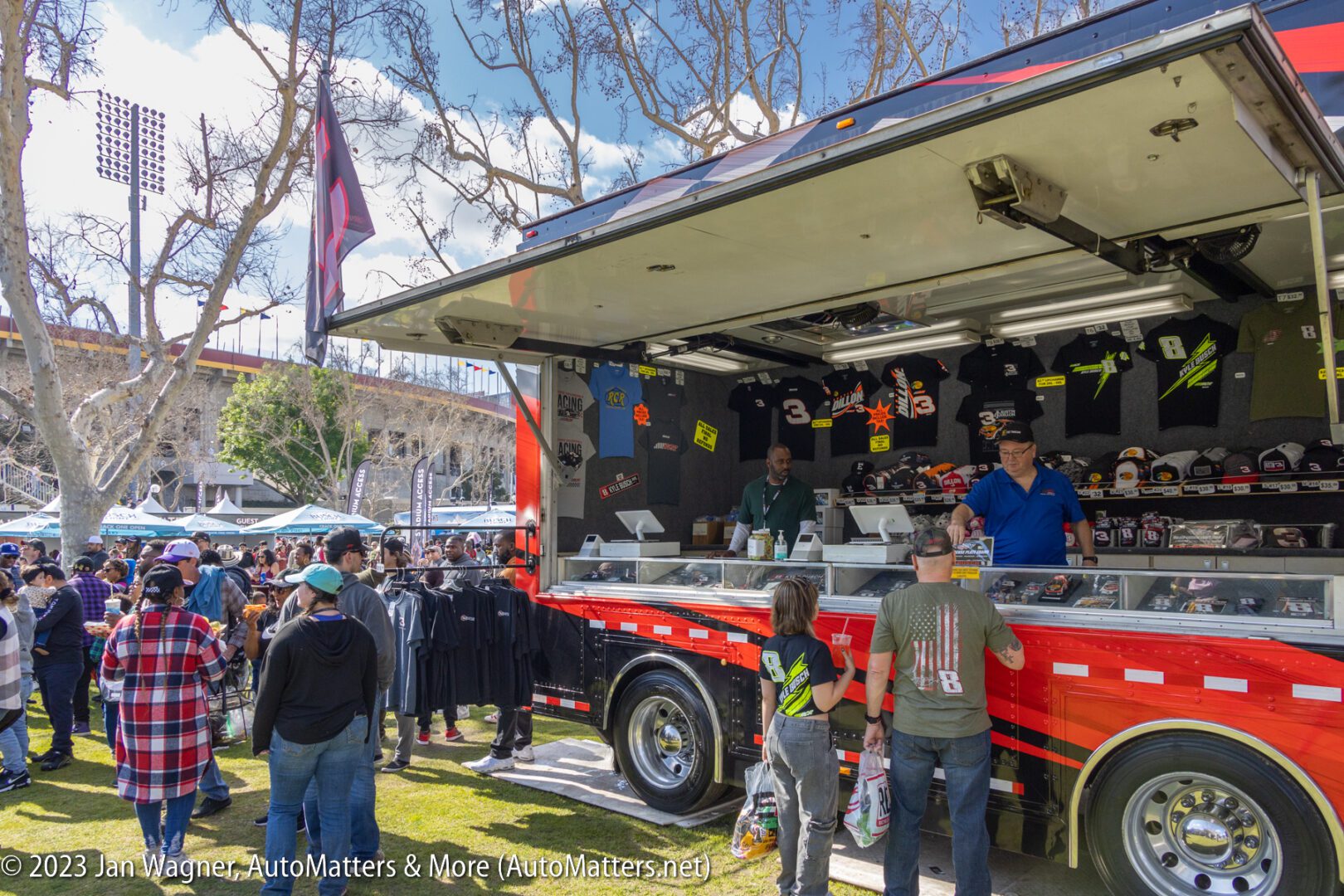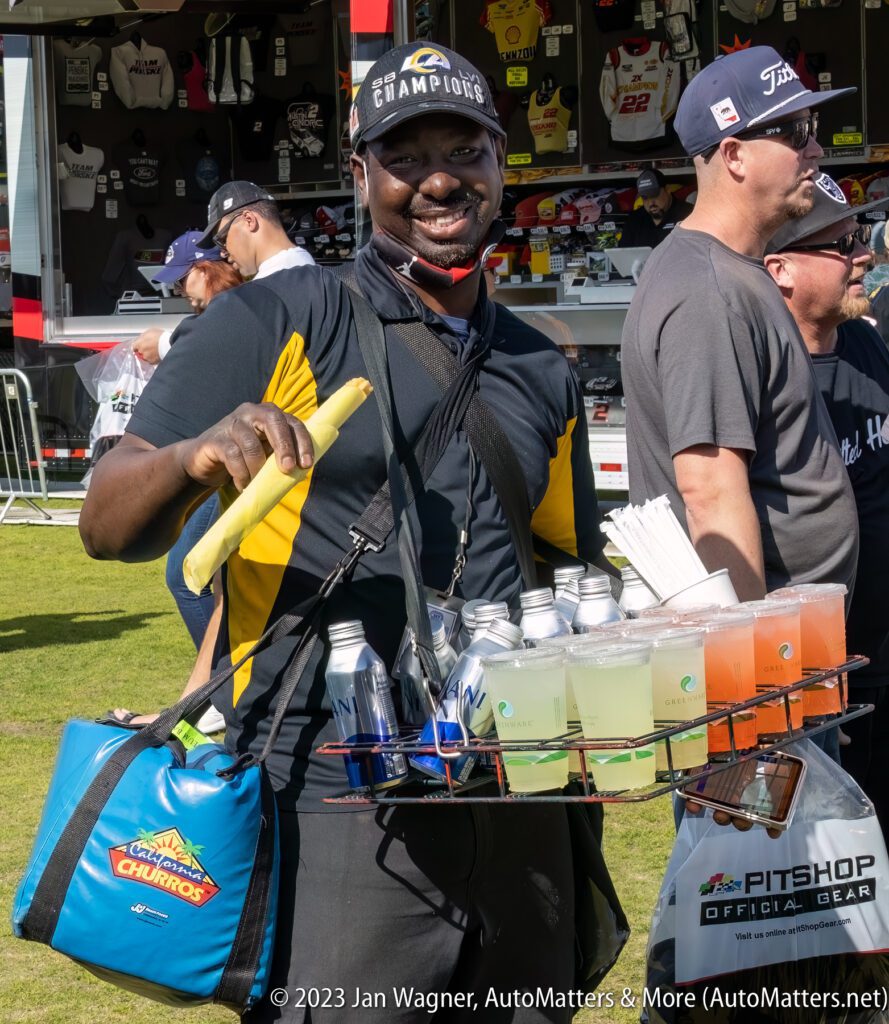 2023 is also the 75th anniversary of NASCAR and the 100th anniversary of the Los Angeles Memorial Coliseum — named a National and California Historic Landmark in 1984, site of the Summer Olympics in 1932 and 1984 (and soon another, in 2028), three NFL Championships and two Super Bowls, the 1959 World Series of baseball; appearances by six U.S. Presidents, Martin Luther King, Jr., Cesar Chavez, Pope John Paul II, the Dalai Lama and Nelson Mandela; concerts that included The Rolling Stones and Bruce Springsteen; and much, much more (source: https://www.lacoliseum.com/coliseum-history/).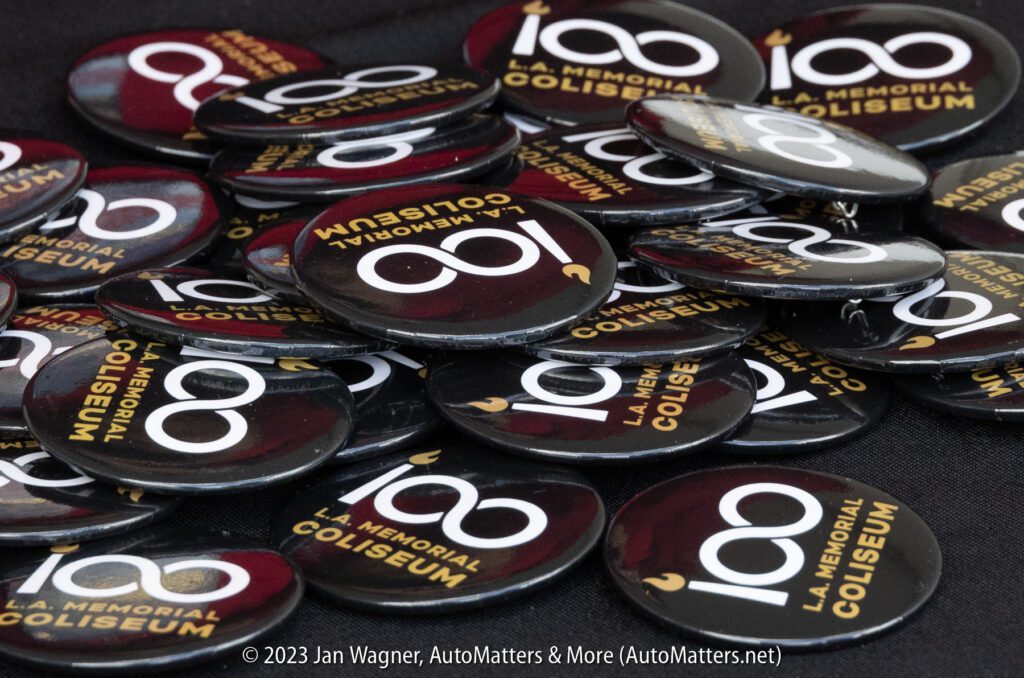 Against a backdrop of the City of Los Angeles skyline and the Coliseum's iconic peristyle, this year's Busch Light CLASH at The Coliseum was a further development of last year's event.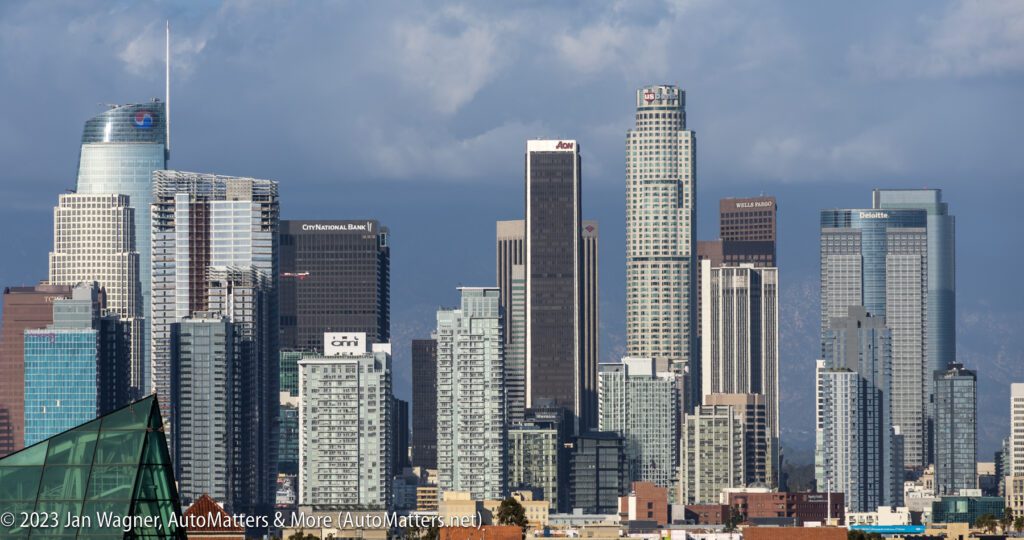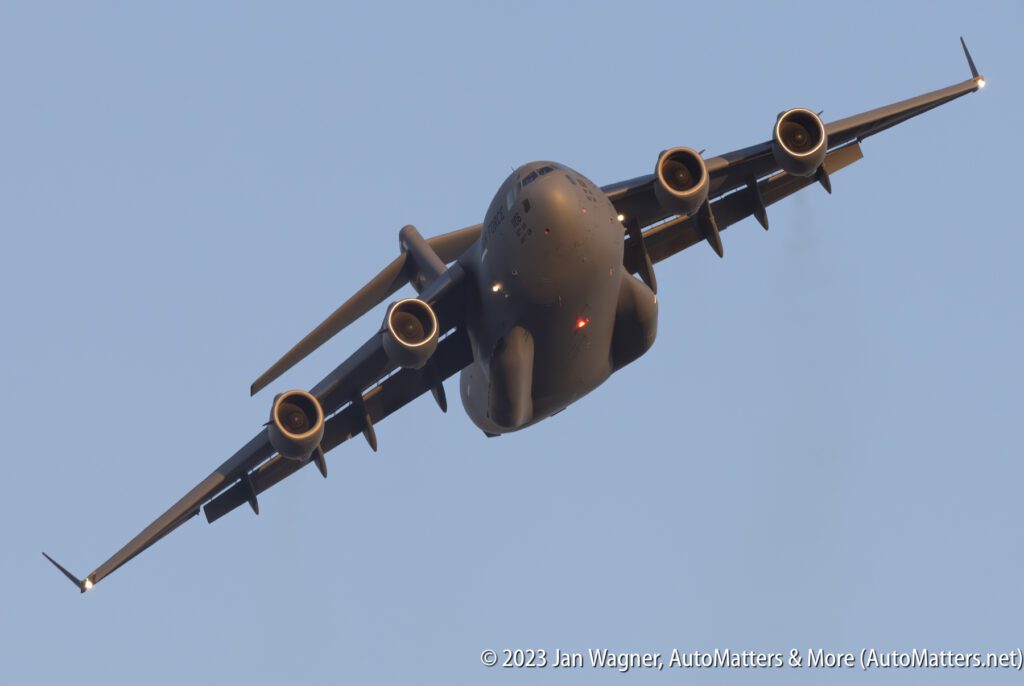 This year the teams had a much better idea of what to expect from the track and their cars, which benefitted from a full year of competition-proven understanding and improvements, as compared to last year's cars, for which the 2022 CLASH was their first race ever. The size of the field in the feature race increased from 23 in 2022 to 27 cars in 2023, and this year's feature race was run later, in the evening.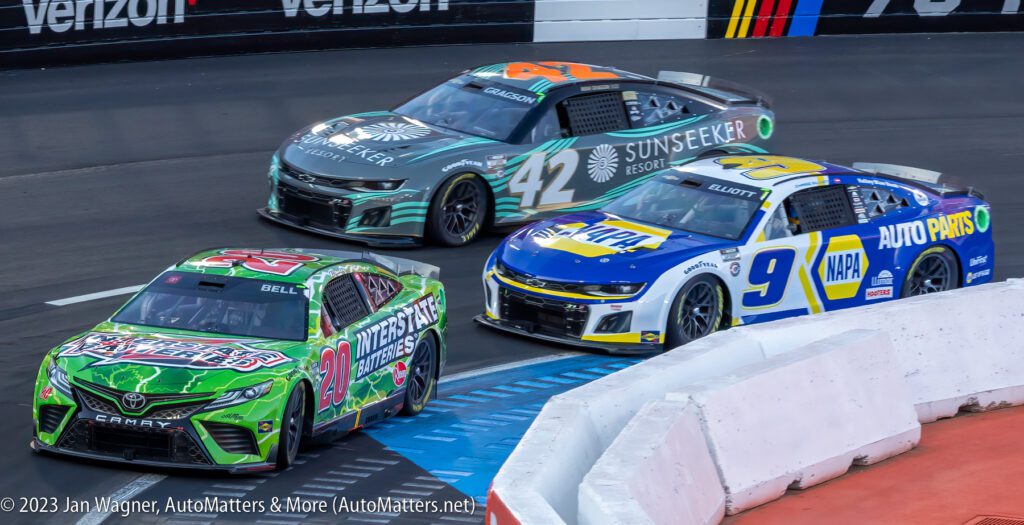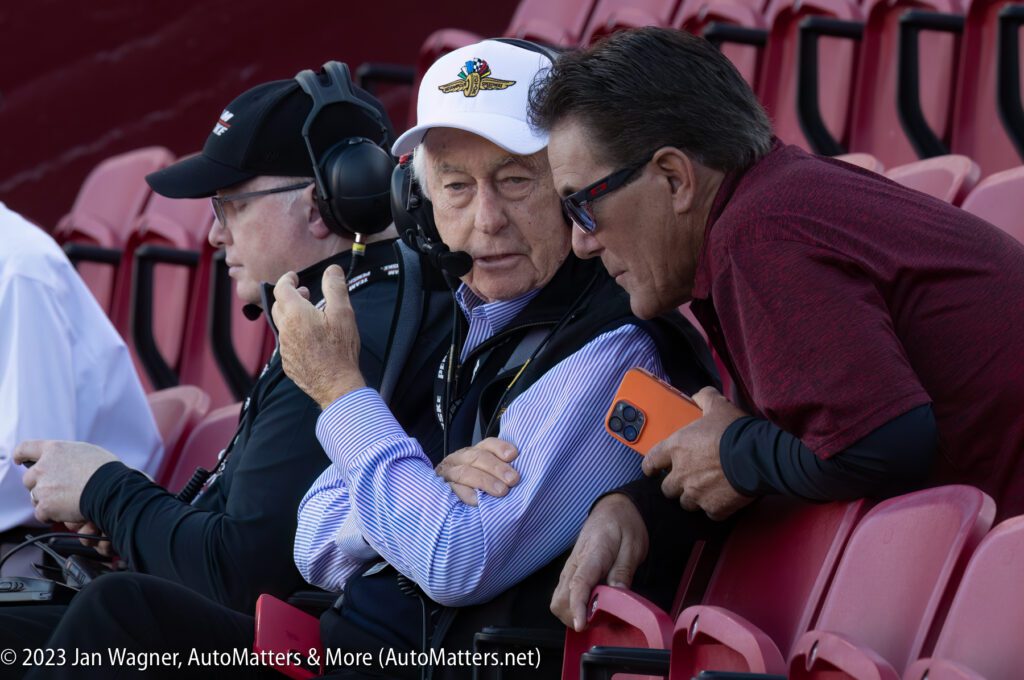 There was plenty of exciting racing action, thanks to multiple heat races and Last-Chance-Qualifiers that set the field for the 150-lap feature race. Racing at night contributed to exciting racing, since the track lost grip as the temperature went down. Track speeds on the 1/4-mile track typically varied from 80mph in the straights to 40mph in the turns.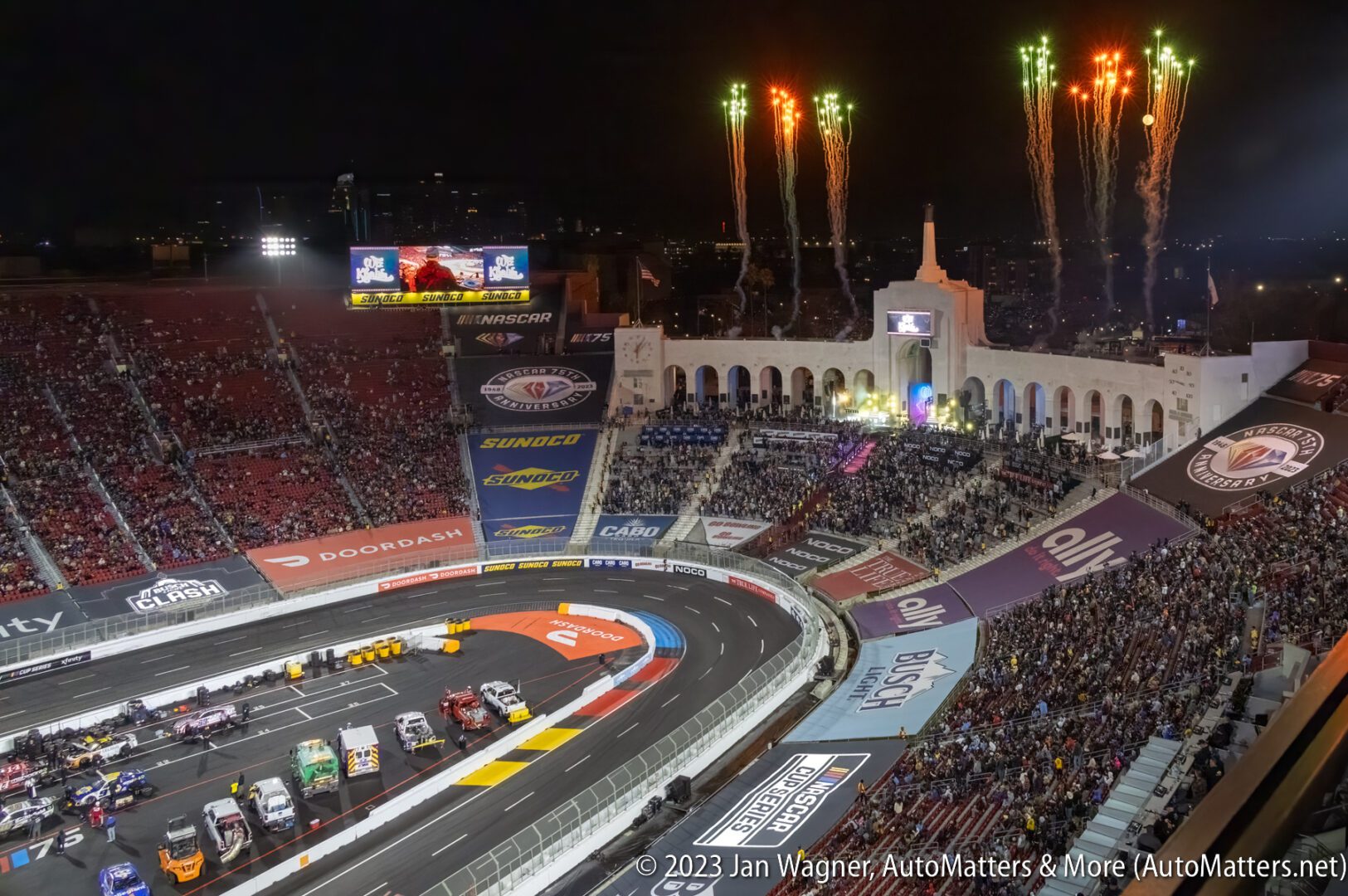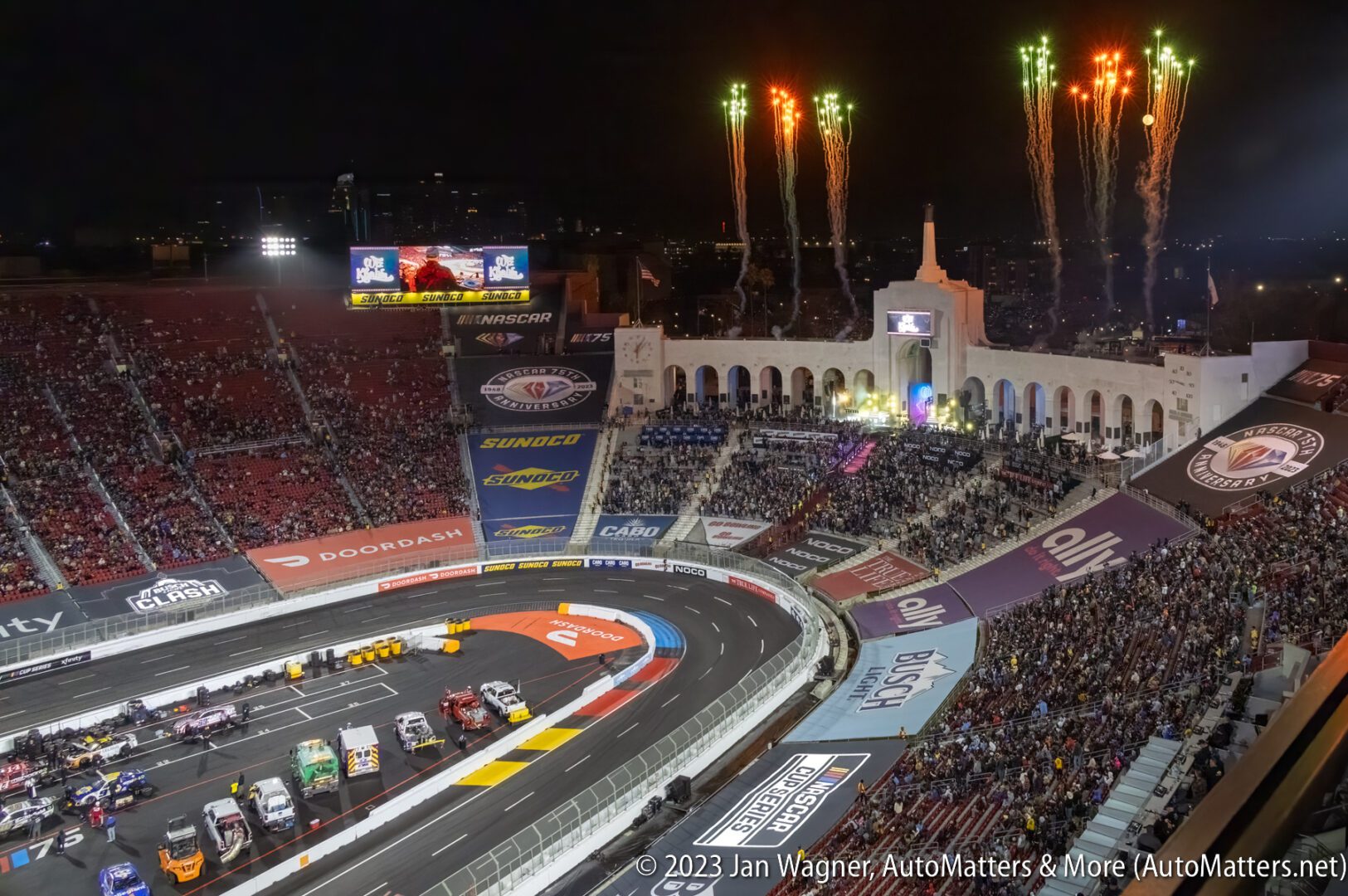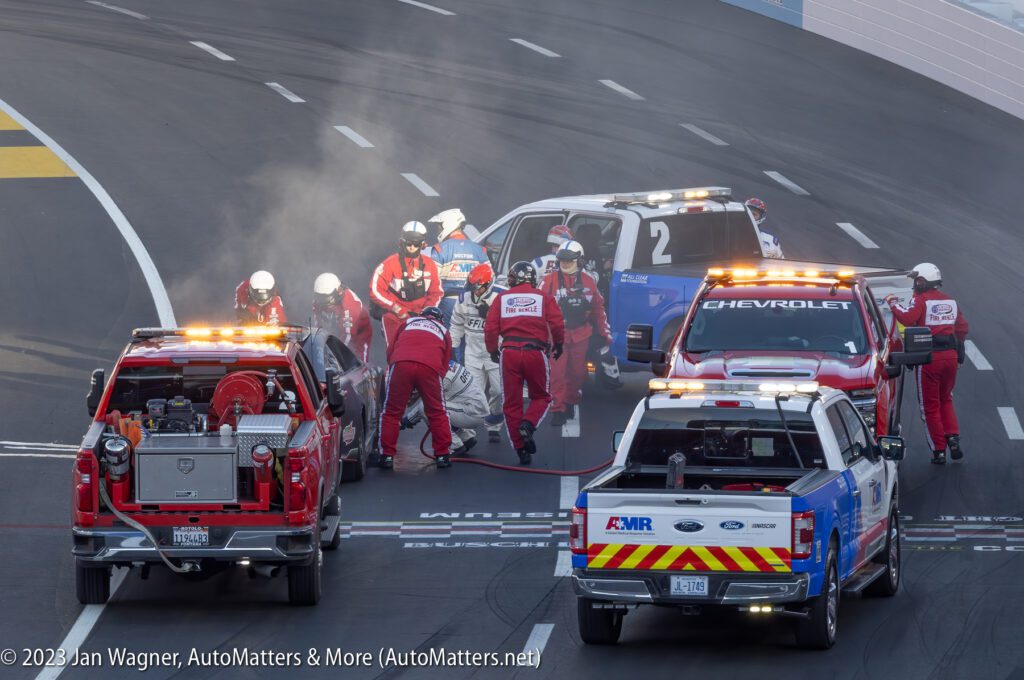 Racing strategy was straightforward. Since it was otherwise difficult to pass on such a short track, qualifying well was especially important. A popular racing technique was to gently bump the car ahead of you, to nudge it out of the way. How this actually played out was rather interesting. It was often not the car right behind the victim that started the 'bump-and-run,' but rather a car that was two cars or more behind — like making shots on a pool table.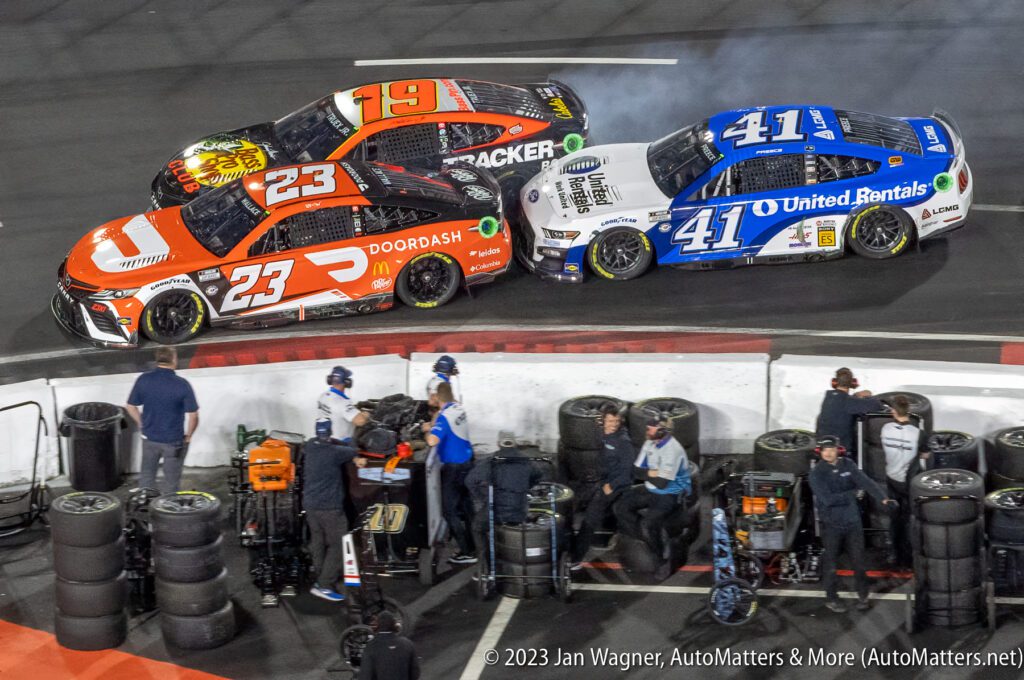 Many laps were run under caution involving more than half of the field, and only green flag laps counted towards the prescribed race totals. The multiple restarts kept bunching up the fields, and the choices drivers made for which lane to restart in around the "Choose Rule" track marking added an important element to the strategy of the racing.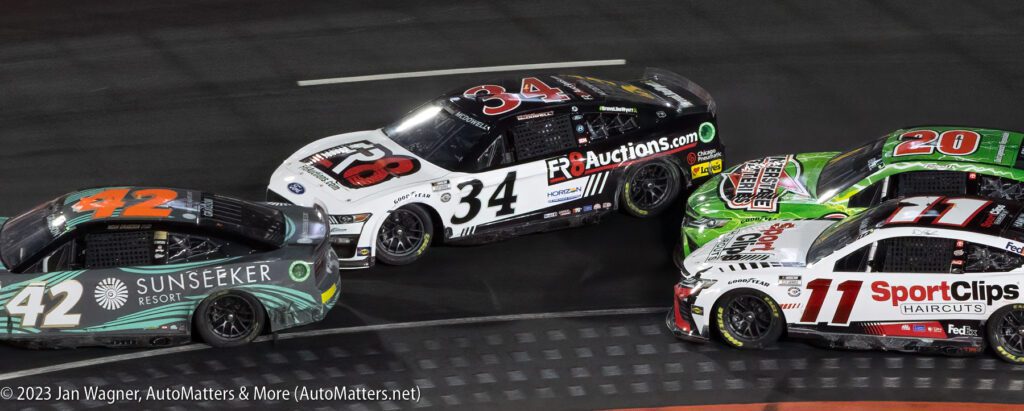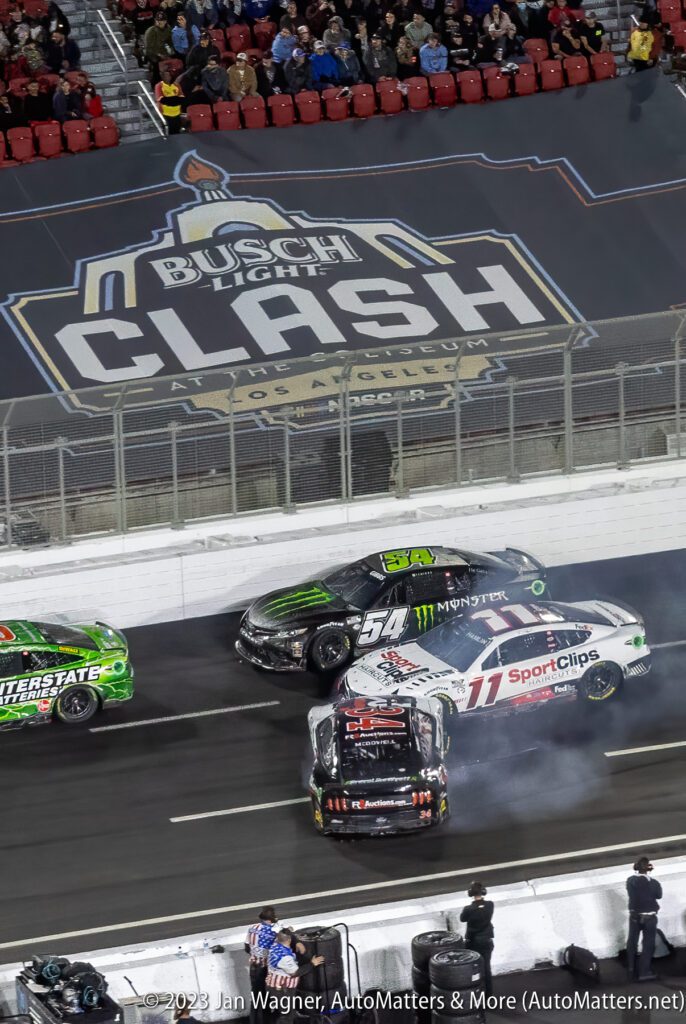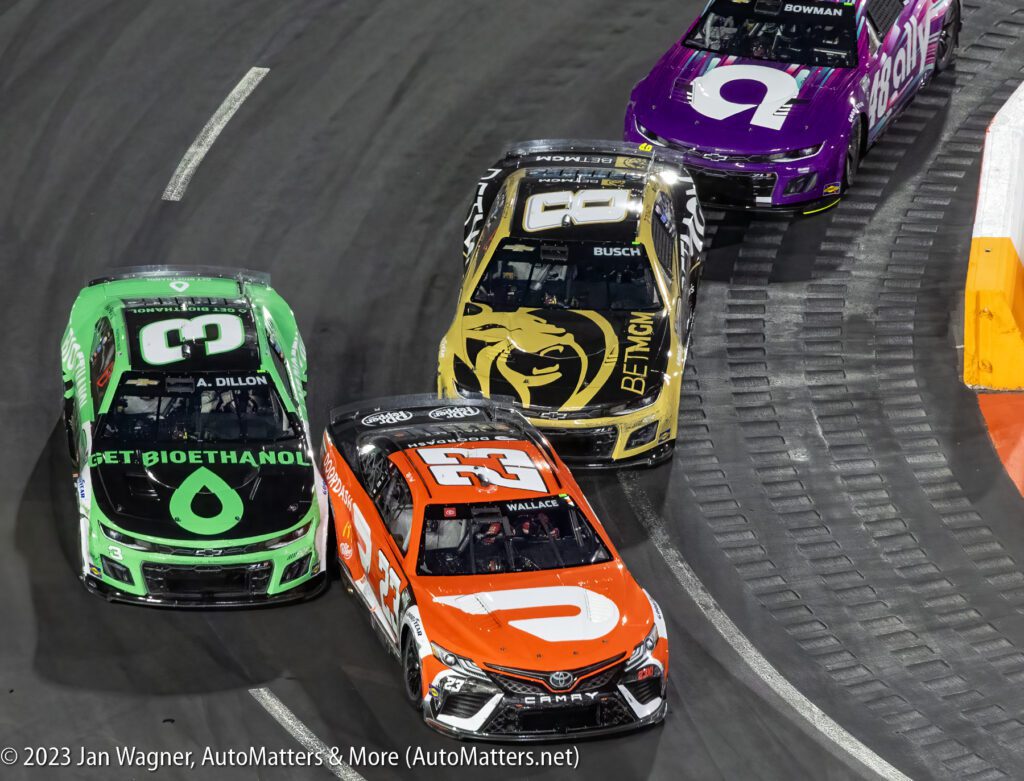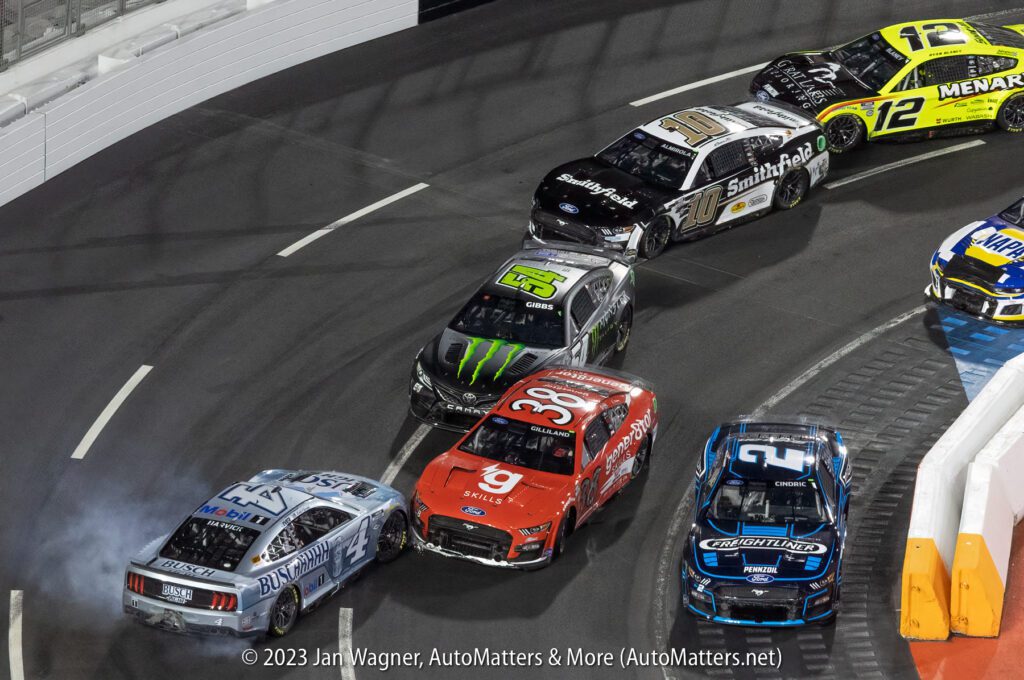 Since there was not enough room within the bounds of the Coliseum for the usual NASCAR pits, minimal work could be performed.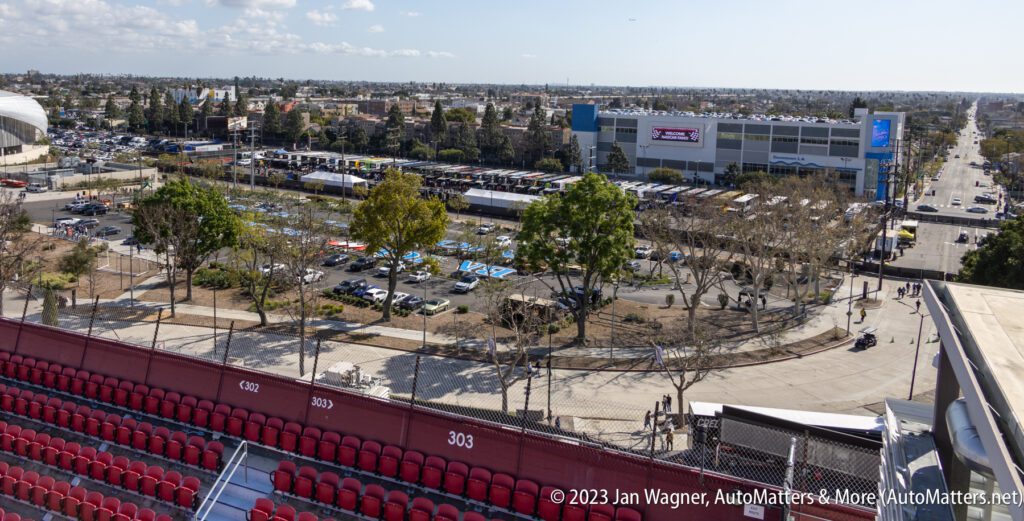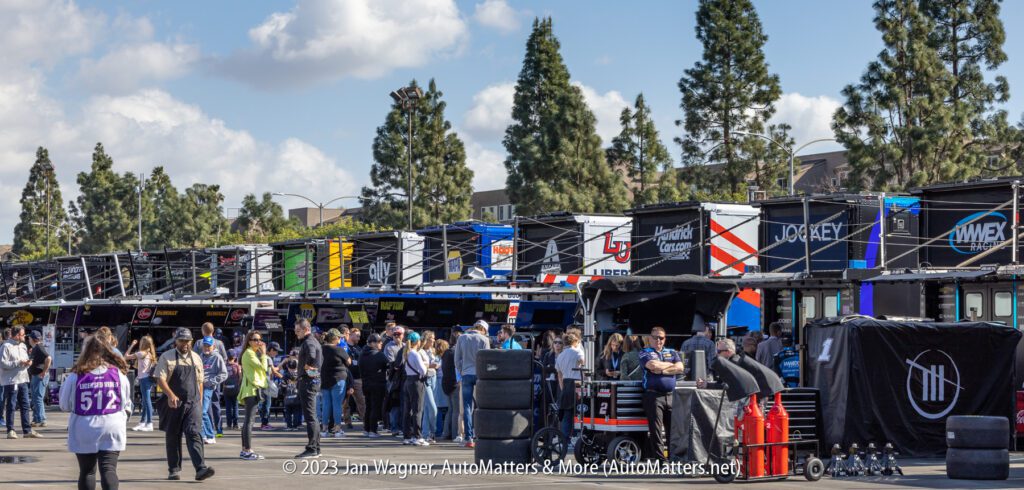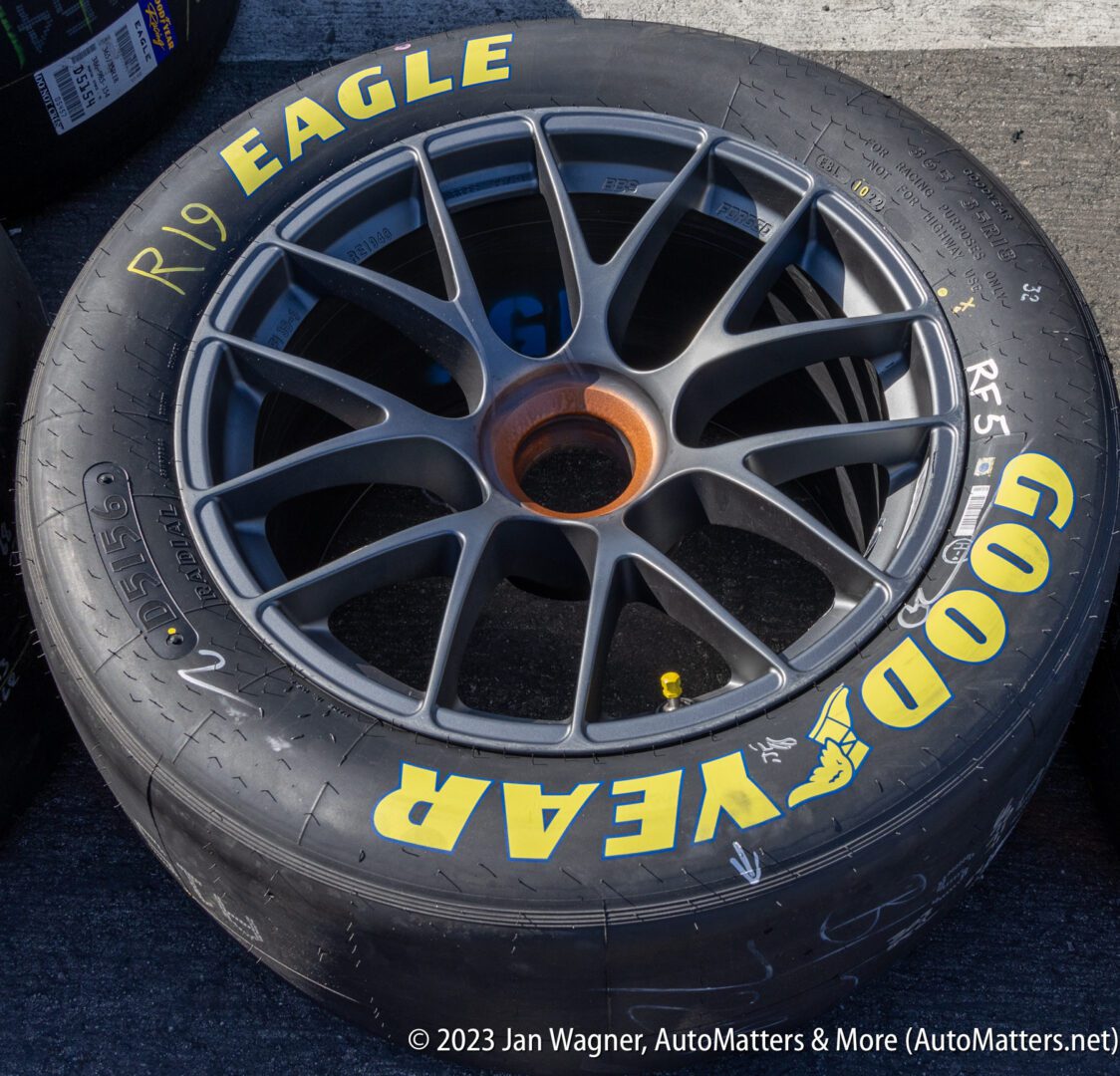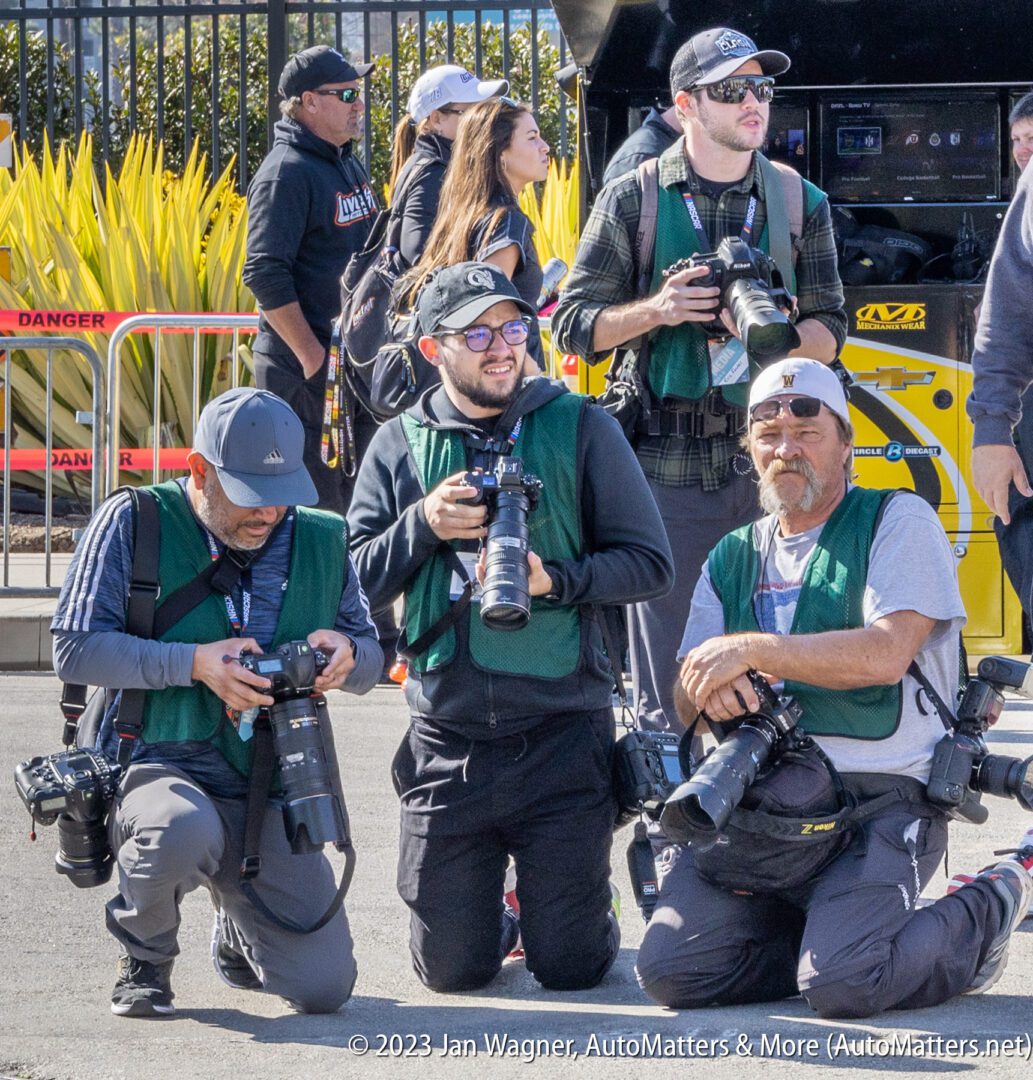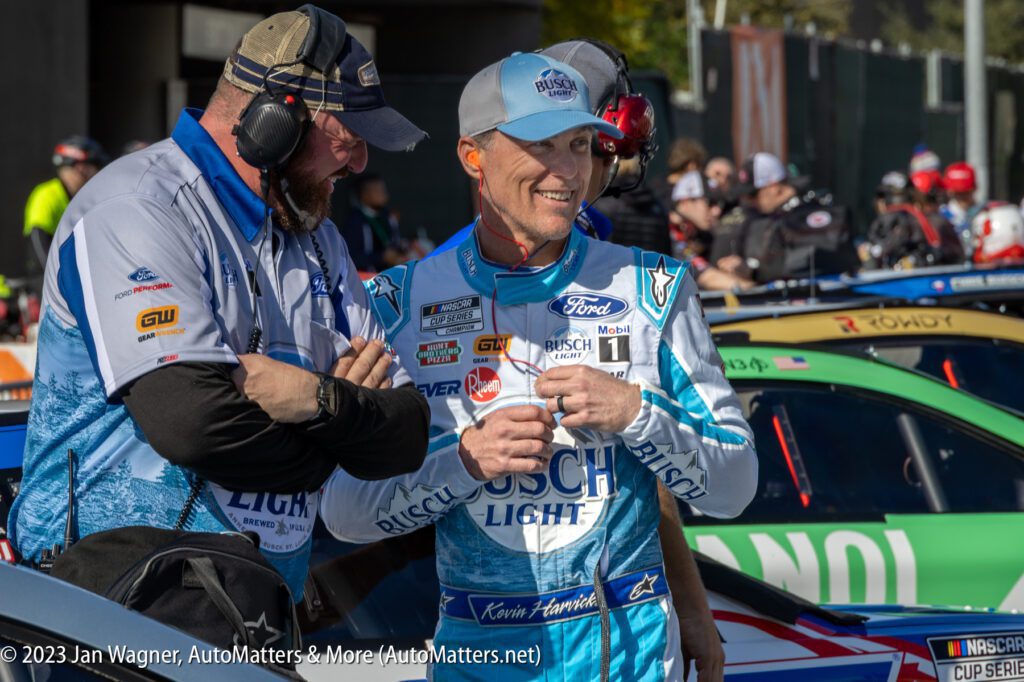 Tire changes were only allowed to replace flat tires. Nevertheless there were few retirements, since the new-generation cars are strong and are thus able to withstand some abuse. The rain tires that were available, just in case, were not needed.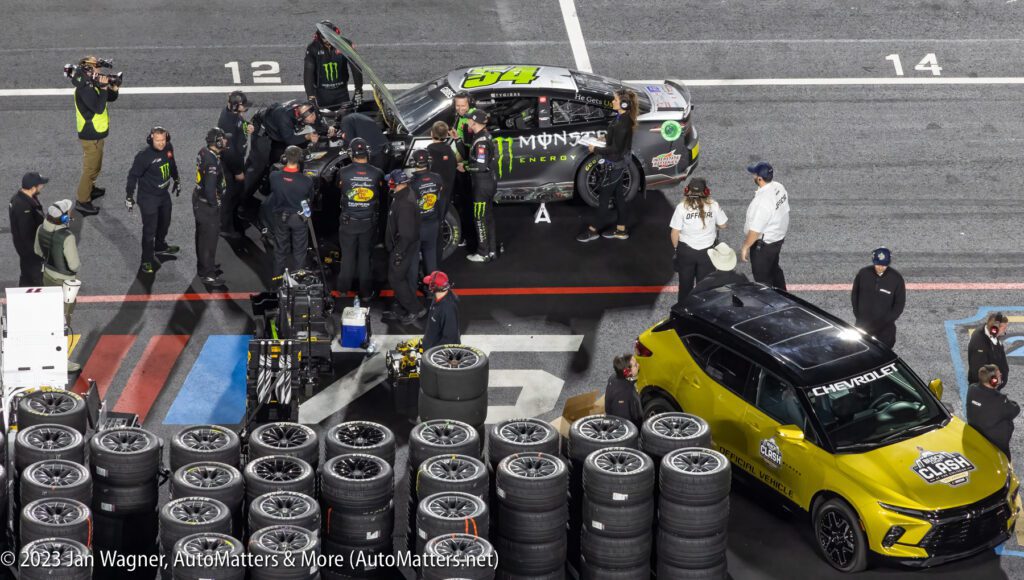 Several drivers showed strength early-on in practice and qualifying, including laps-led leader Ryan Preece, Bubba Wallace (who also led many laps), Aric Almirola and eventual race winner Martin Truex Jr. (who did not even qualify for last year's feature race). In the new NASCAR season, look for Kyle Busch to show strength with his new race team (moving from Joe Gibbs Racing to Richard Childress Racing) and his switch from Toyota to Chevy.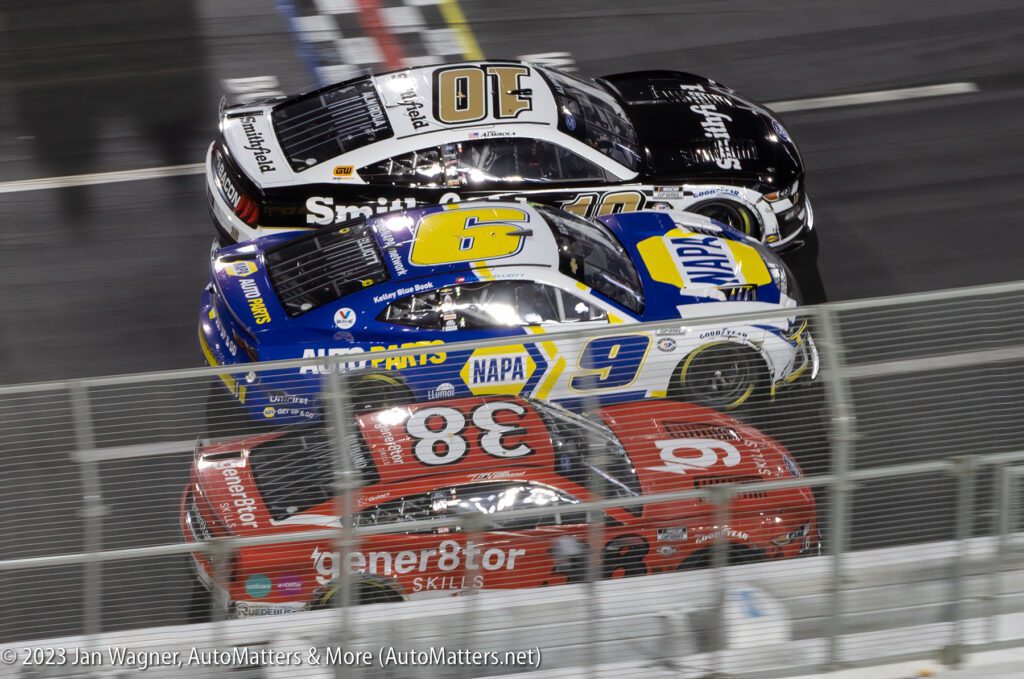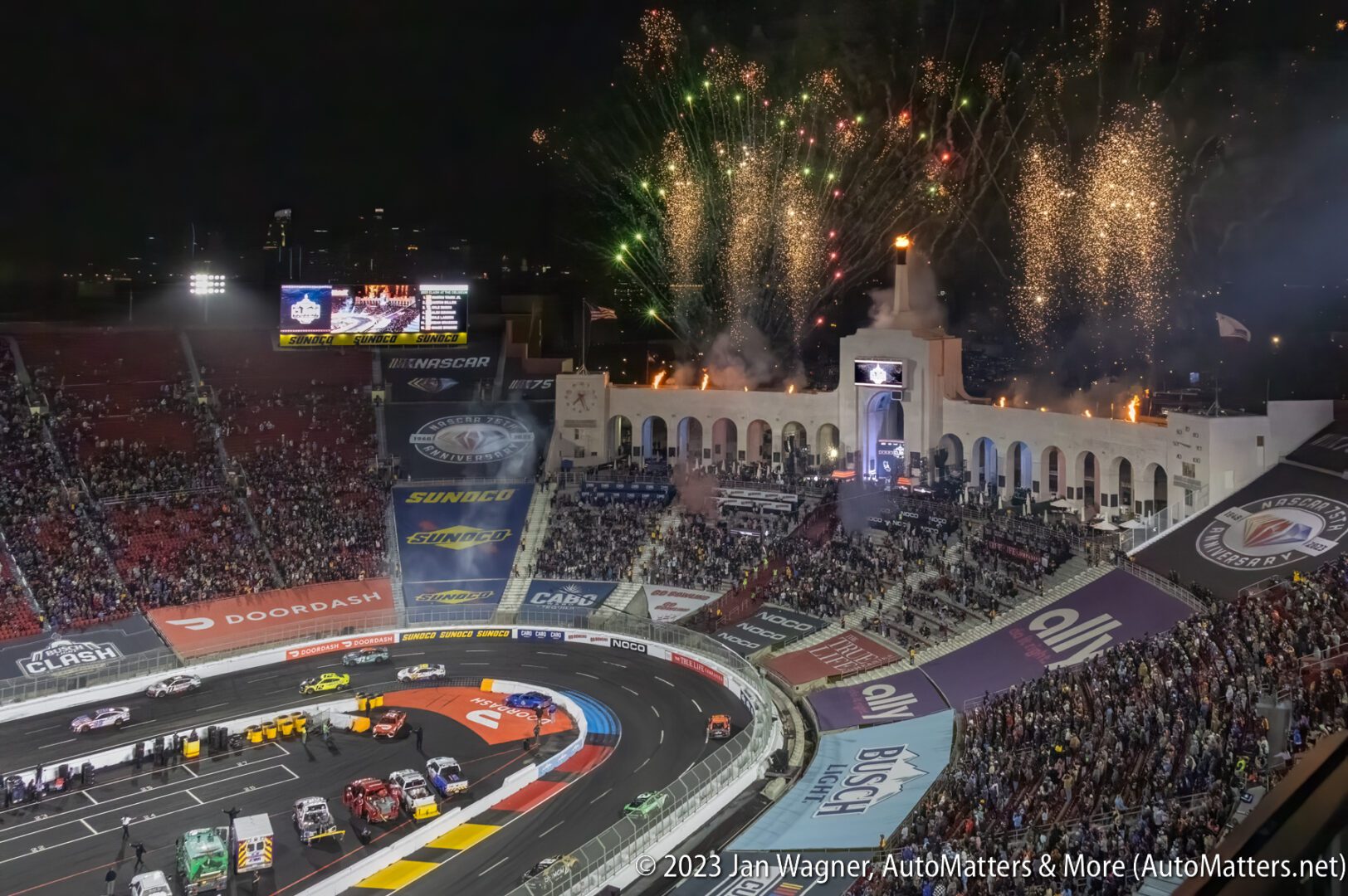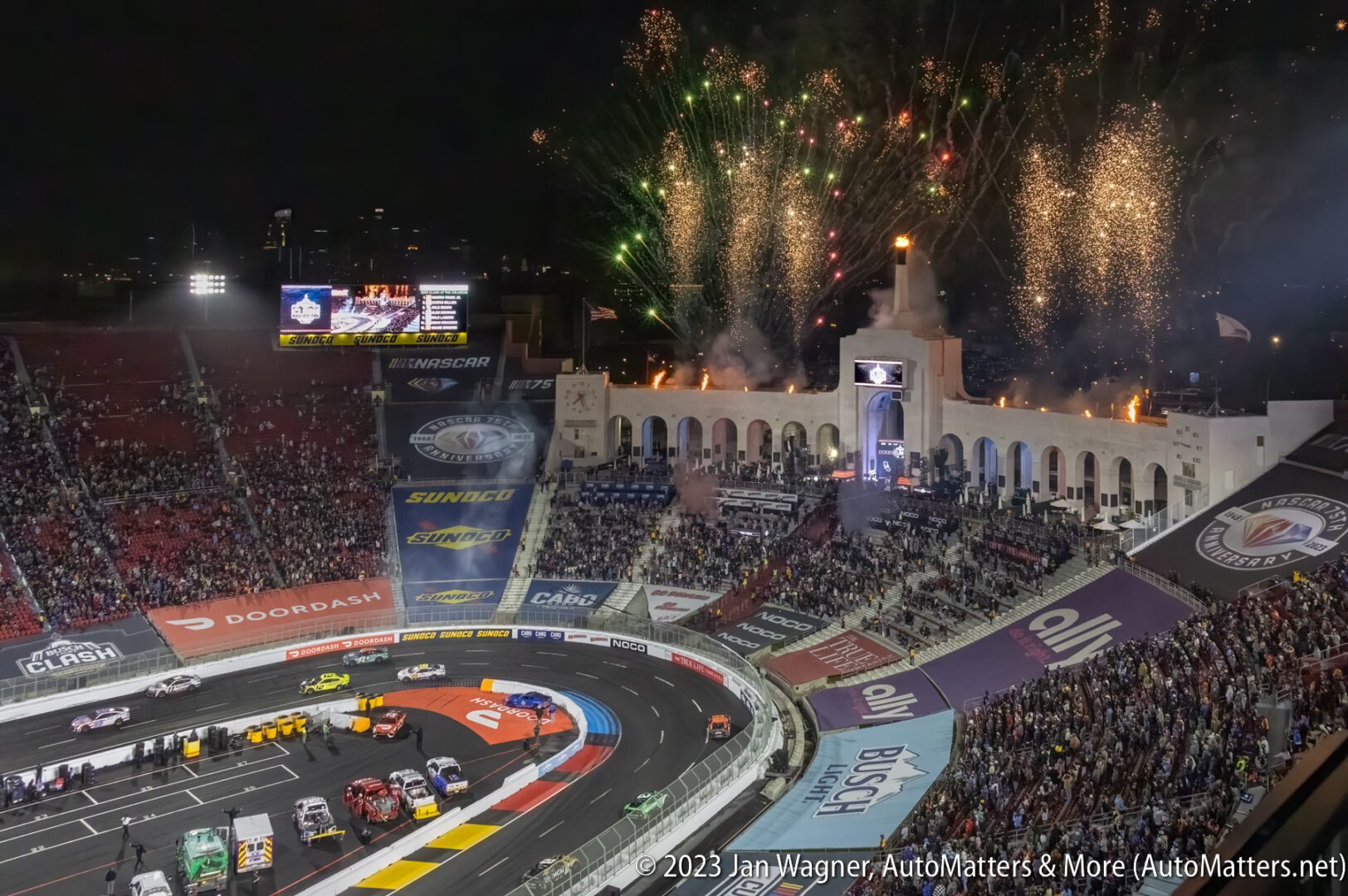 For more information, including the official results, and to see a video recap, visit: https://www.nascar.com/results/racecenter/2023/nascar-cup-series/busch-light-clash-at-the-coliseum/.
The teams' next races will be the Daytona 500 race weekend, followed by the Pala Casino 400 — the final race on Auto Club Speedway's two-mile oval in Fontana, California, before it is rebuilt into a short track. There will be no NASCAR Cup Series race at Auto Club Speedway in 2024 and possibly even in 2025, so "AutoMatters & More" will be there to cover this final event for you. Hopefully there will be a third annual Busch Light CLASH at The Coliseum in 2024, to give us race fans an opportunity to enjoy NASCAR Cup racing in-person in Southern California.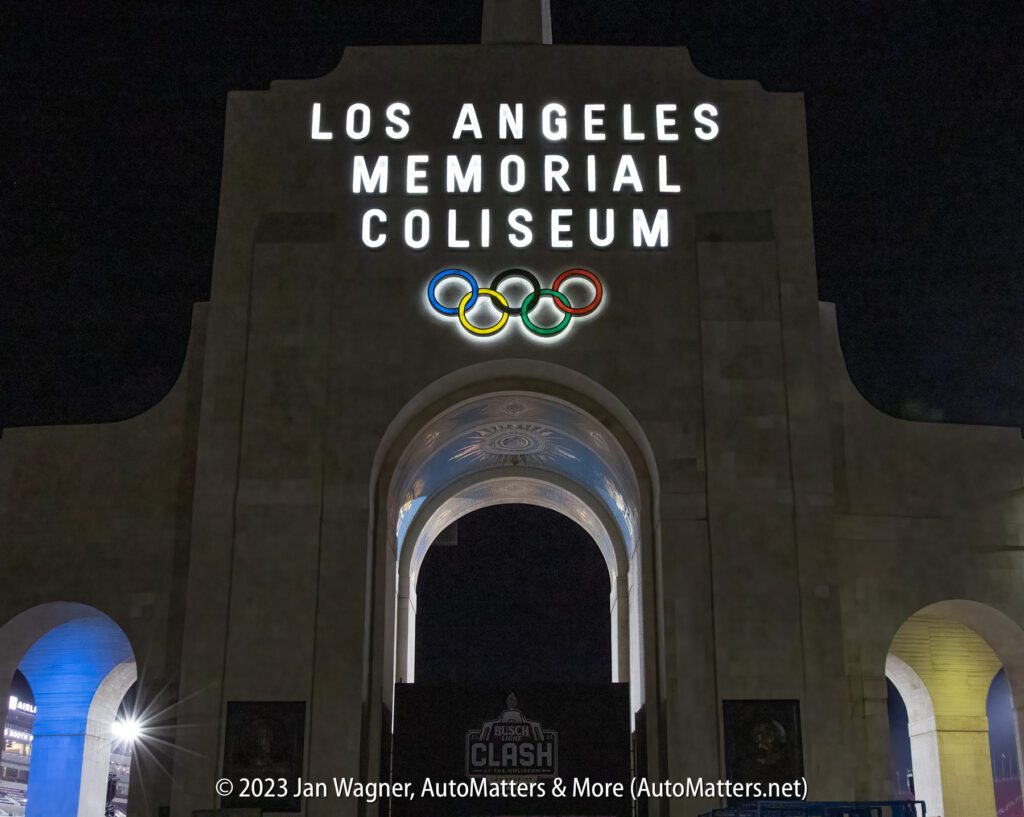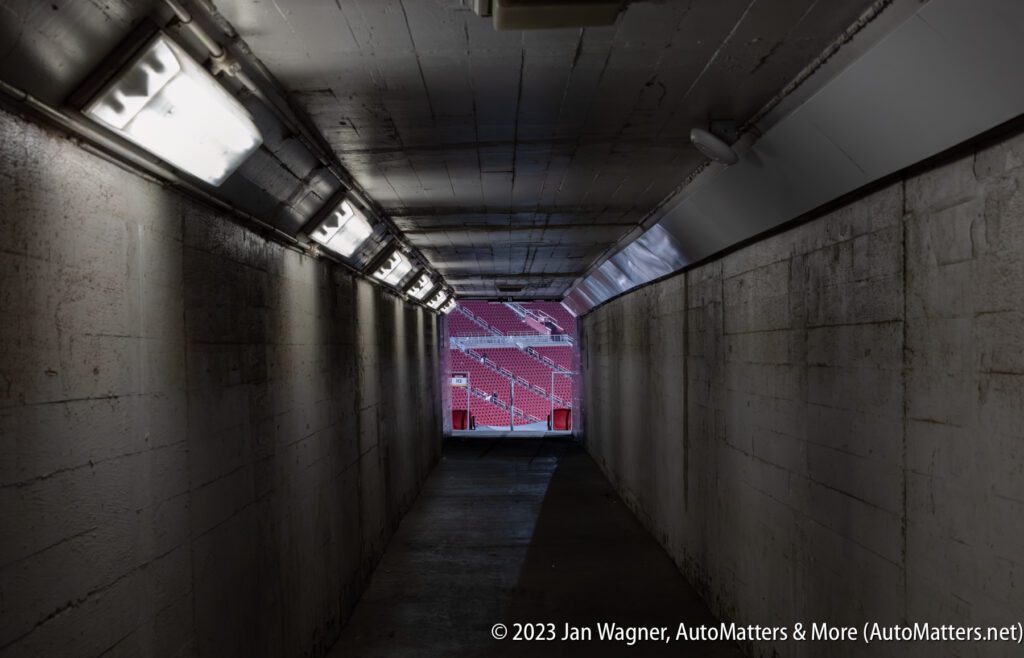 To explore a wide variety of content dating back to 2002, with the most photos and the latest text, visit "AutoMatters & More" at https://automatters.net. Search by title or topic in the Search Bar in the middle of the Home Page, or click on the blue 'years' boxes and browse.
Copyright © 2023 by Jan Wagner – AutoMatters & More #779r1