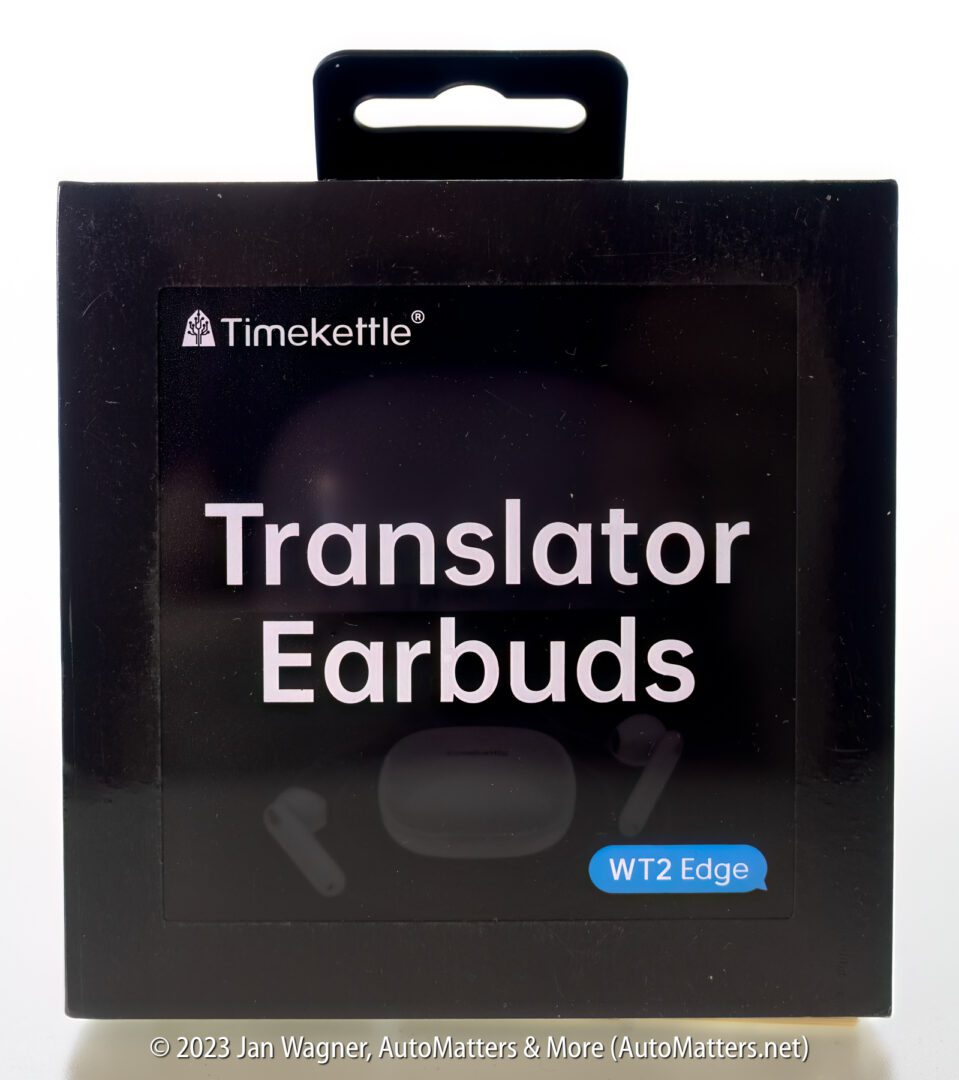 Your own Universal Translator — the Timekettle WT2 Edge
As a decades-long fan of STAR TREK, I grew up wishing that I had my very own universal translator from the original TV series. At the 2023 Consumer Electronics Show in Las Vegas, my wish came a lot closer to reality, thanks to arranging for a review sample of the WT2 Edge translator earbuds, from a company named Timekettle.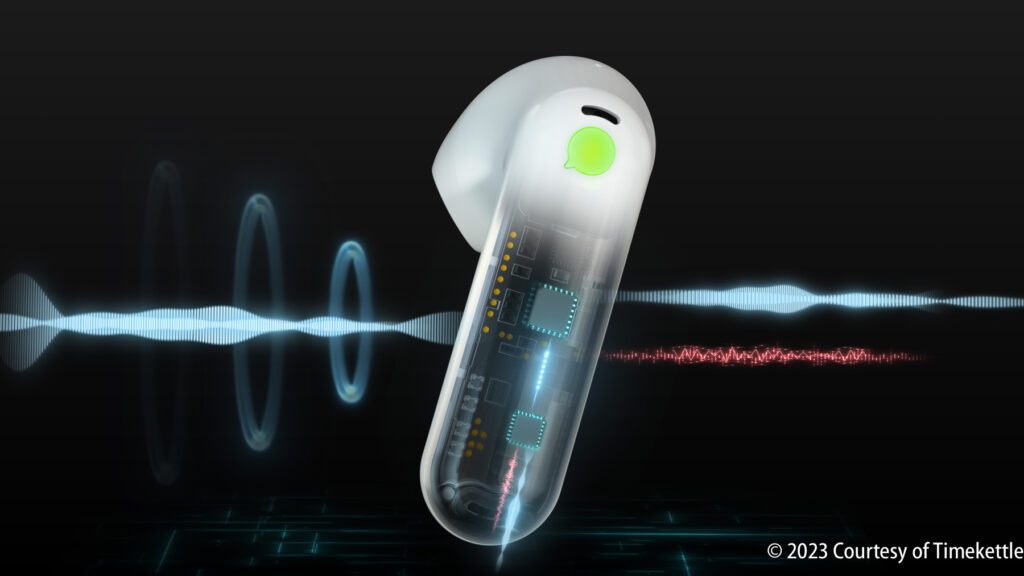 The Timekettle WT2 Edge is capable of simultaneous bi-directional, real-time translation, breaking a major technological barrier. Dual microphones with noise reduction enable it to accurately distinguish between ambient noise and speech. When used online, it supports up to "40 languages and 93 dialects" (with optional language packs), and it can also translate offline with eight of the most common languages. "With 15 servers deployed worldwide, translation speed can be as rapid as .5 seconds."
To a casual observer, it would appear that the WT2 Edge might just be common earbuds for listening to music, but the WT2 Edge (available in white and black) is anything but common. Wearing WT2 Edge earbuds, while within listening range of a cellphone's speaker and microphone, enables people to conduct conversations in two different languages — bi-directionally and simultaneously, translated in real time, and with very little delay between what is being said.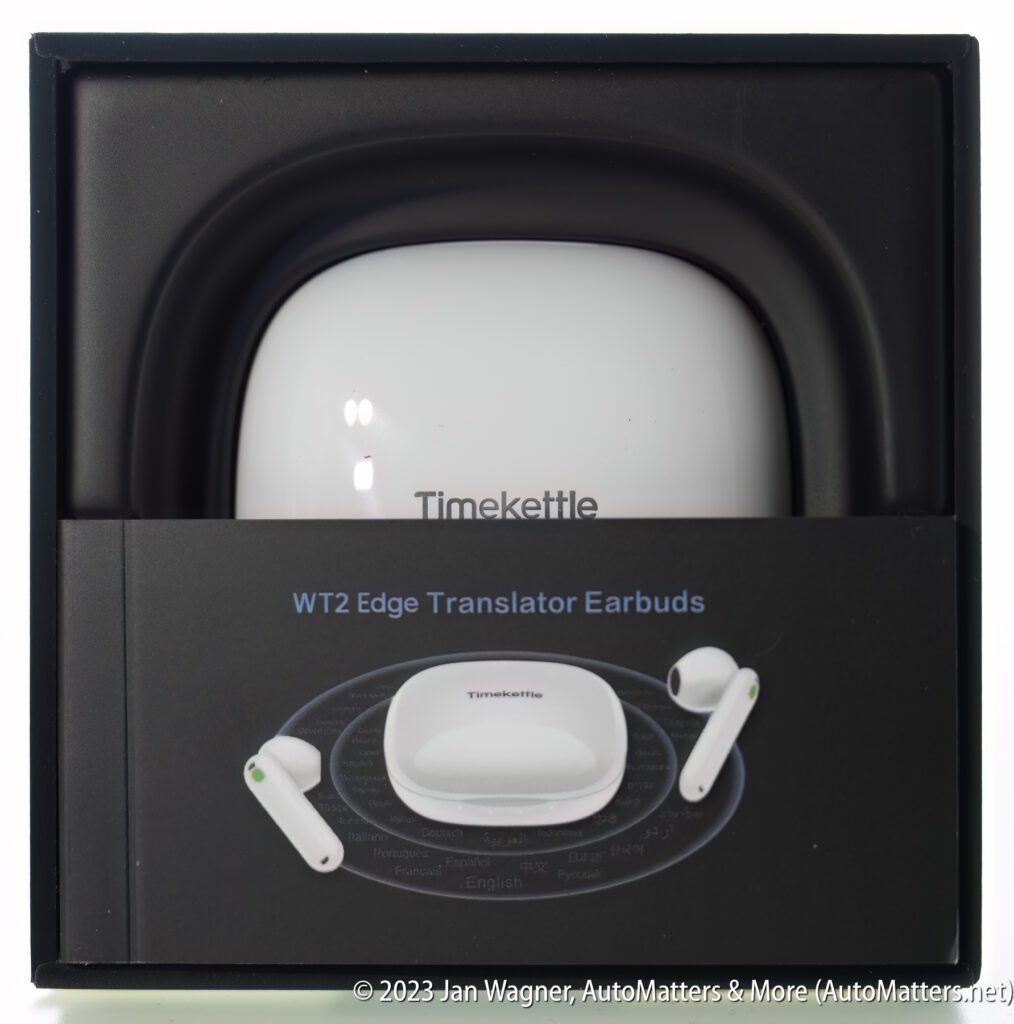 The Timekettle WT2 Edge has several distinct modes of operation to choose from: "SIMUL MODE," "TOUCH MODE" — where any single user can take control of the microphone and deliver their translated speech to all participants, "SPEAKER MODE" and "LISTEN MODE."
As Timekettle explains, in "SIMUL MODE," share one of your earbuds with the person with whom you are having a conversation, and set the two languages with the WT2 Edge App on a cellphone. Then, as each of you speaks in your respective language, translations will be transmitted to each person's earbud simultaneously. This "works well for business negotiations, cross-cultural family exchanges and other scenarios that require in-depth communication."
Timekettle further explains that in "TOUCH MODE," simply "tap your earbud and speak, and then your message will be translated and delivered to everyone listening. When you've finished speaking and (are) ready to listen, just tap the earbud again to let someone else have their say. This mode is suitable for use in relatively noisy environments."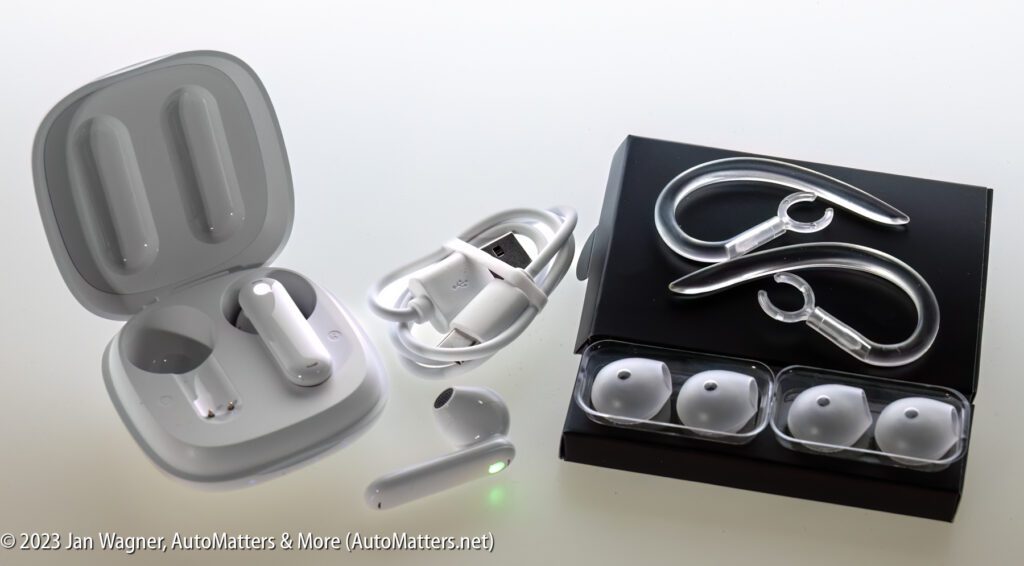 I was in my office to do this review, and needed the participation of someone to speak to me in a foreign language. First, I removed the left earbud from its charger, attached an over-the-ear hook to the earbud (to keep it more securely in place) and slipped it over my left ear. I opened the Timekettle WT2 Edge App, which immediately recognized the earbud as a "New Connection," connected to it and displayed its remaining power level.
However, since I was the only person in my office at the time, I used the text-to-speech capability of my computer to simulate the other person in a dual-language conversation — by reading aloud text from one of my "AutoMatters & More" columns and translating it into Spanish.
I selected "SPEAKER MODE" on the Timekettle App, chose the two languages (Mexican English and U.S. Spanish) and placed my iPhone on my desk, a couple of feet away from my computer's speaker. Then I selected a paragraph of text, to be read aloud by my computer in Spanish.
I was about to right click on that text and select "Translate," when I coincidentally mumbled something aloud to myself. To my surprise, my iPhone repeated aloud what I had just said, but translated that into fluent Spanish! I was having a conversation with myself — in two different languages!
Between my computer speaking Spanish and me speaking English, I was able to successfully simulate having a conversation with a Spanish speaker, with me hearing in my earbud an English translation of what that 'person' was saying.
As we spoke, a written copy of the text of our conversation was also being generated by the Timekettle app, to be exported for later use, if need be.
"LISTEN MODE" provides one-way, continuous translation of speeches and teaching.
If all this sounds somewhat complicated, it is. The Timekettle WT2 Edge is a powerful electronic device that I have just begun to learn how to use. Also, it would be more convenient to have conversations with actual people, instead of simulating them with my computer. With more practice using the WT2 Edge and the Timekettle App, I look forward to discovering more of what it can be used to accomplish.
To learn more about the Timekettle WT2 Edge and the other Timekettle translation products, visit: https://bityl.co/HMlv.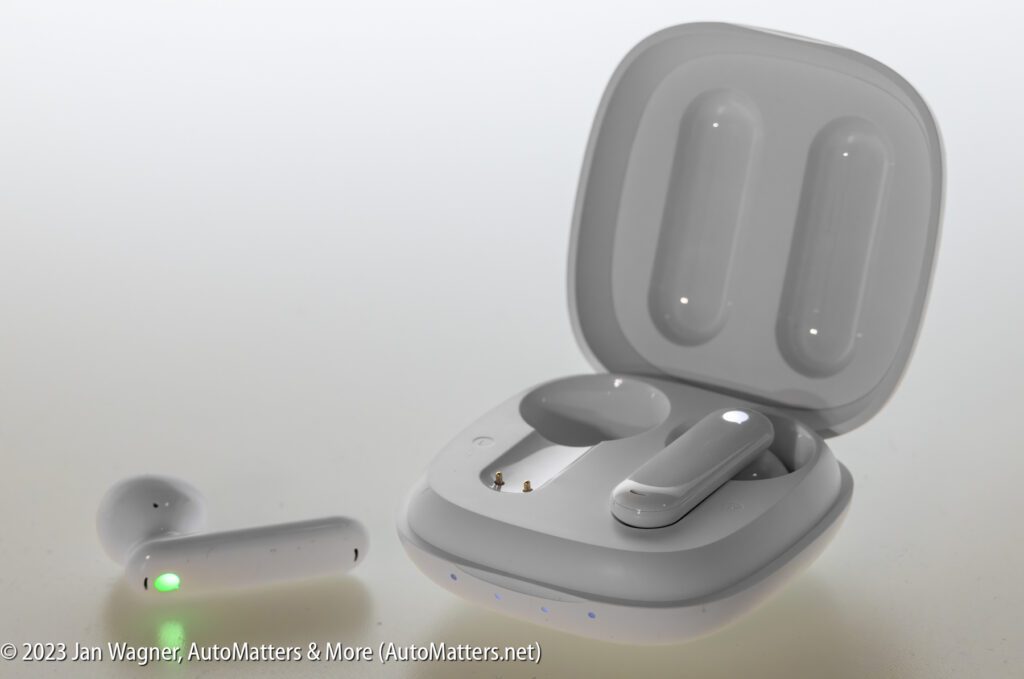 To explore a wide variety of content dating back to 2002, with the most photos and the latest text, visit "AutoMatters & More" at https://automatters.net. Search by title or topic in the Search Bar in the middle of the Home Page, or click on the blue 'years' boxes and browse.
Copyright © 2023 by Jan Wagner – AutoMatters & More #780r1ext