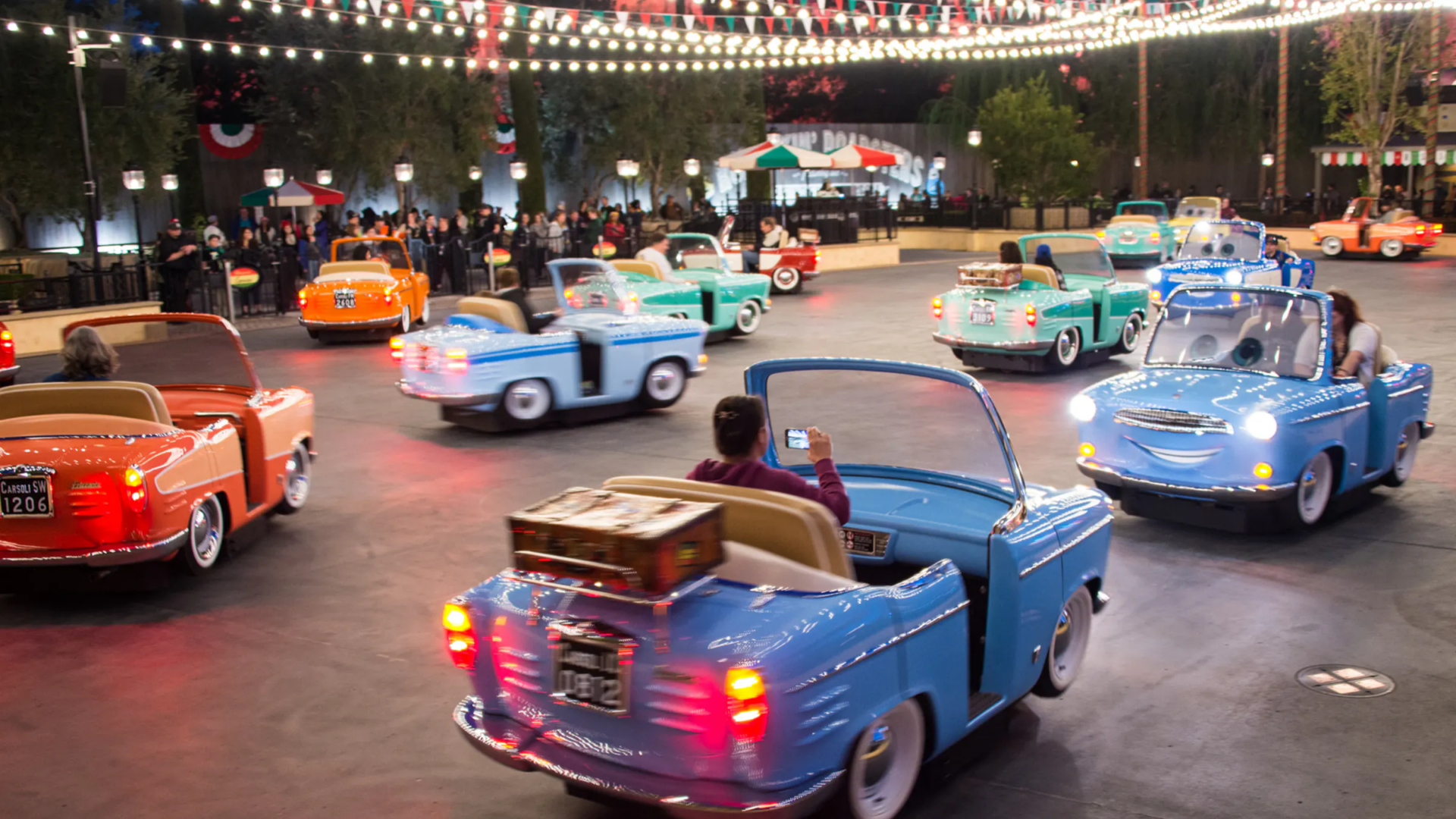 LUIGI'S ROLLICKIN' ROADSTERS AT DISNEY CALIFORNIA ADVENTURE
The cheery Italian tunes will stick in your head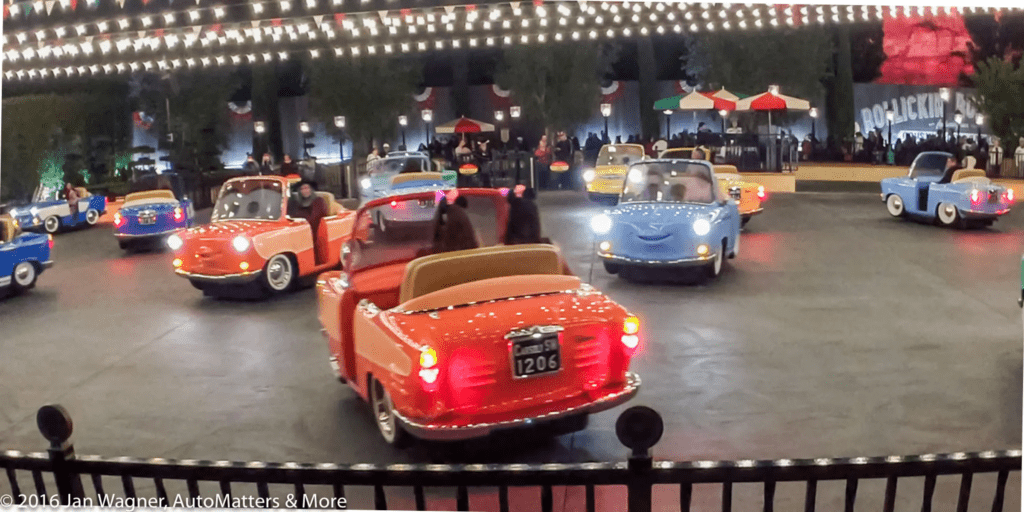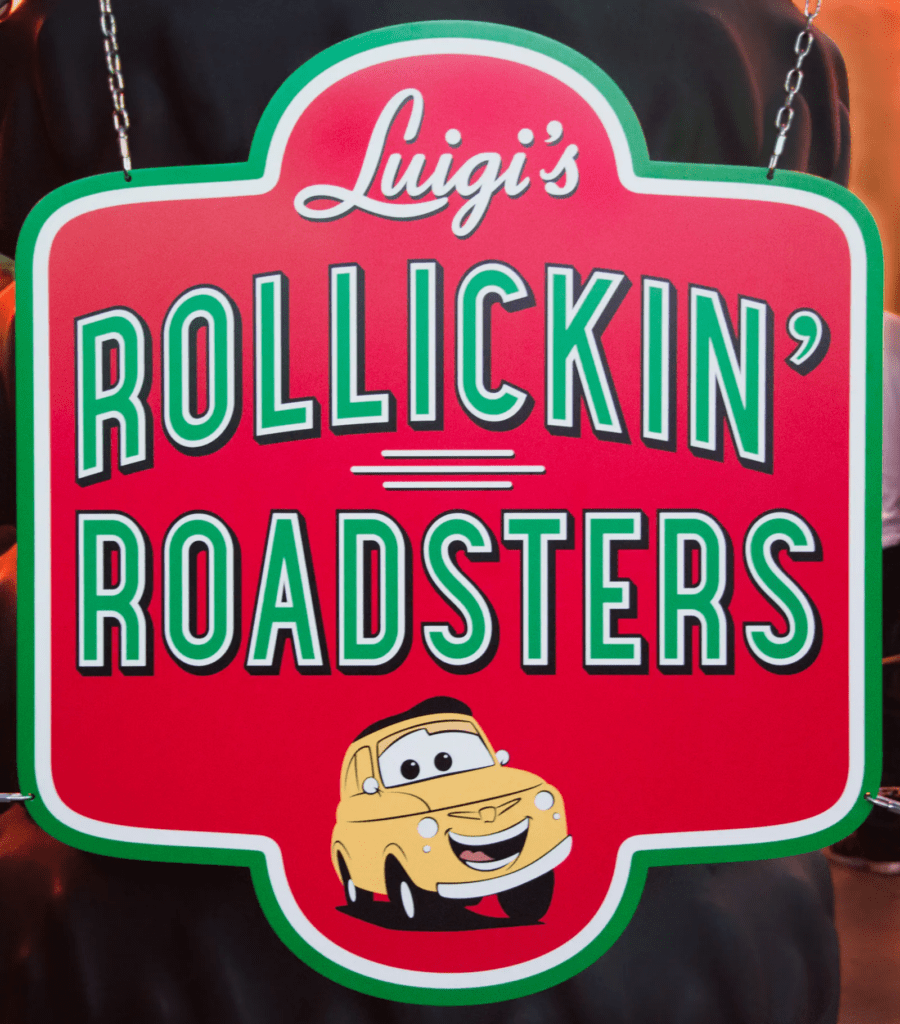 The story behind the attraction goes something like this, according to the Disney Parks Blog. Luigi has returned to Radiator Springs with his cousins from the make-believe town of Carsoli, Italy. Luigi and his cousins are cute, colorful, happy little FIAT-like cars with loads of personality. Some have luggage racks and luggage; some have racing stripes or are painted in two-tone paint schemes, like classis 50's Corvettes; and the guys have chromed moustache grilles.
With guests along for the ride, they celebrate their arrival in Carsland by "dancing" to one of the cheery, Italian-inspired songs sung by Luigi (Tony Shalhoub of "Monk" fame).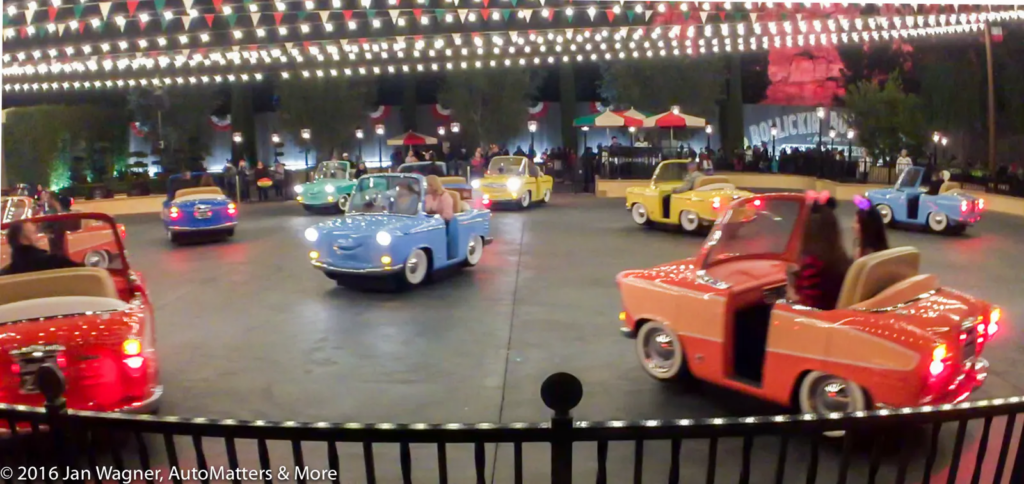 This is really cool and very high tech. The cars are not on tracks. In carefully choreographed moves they circulate around the dance floor, similar to synchronized swimming. At the end of the dance they stop and then spin around a couple of times. Like the songs, the dance moves also change from ride to ride as the cars follow 18 different paths.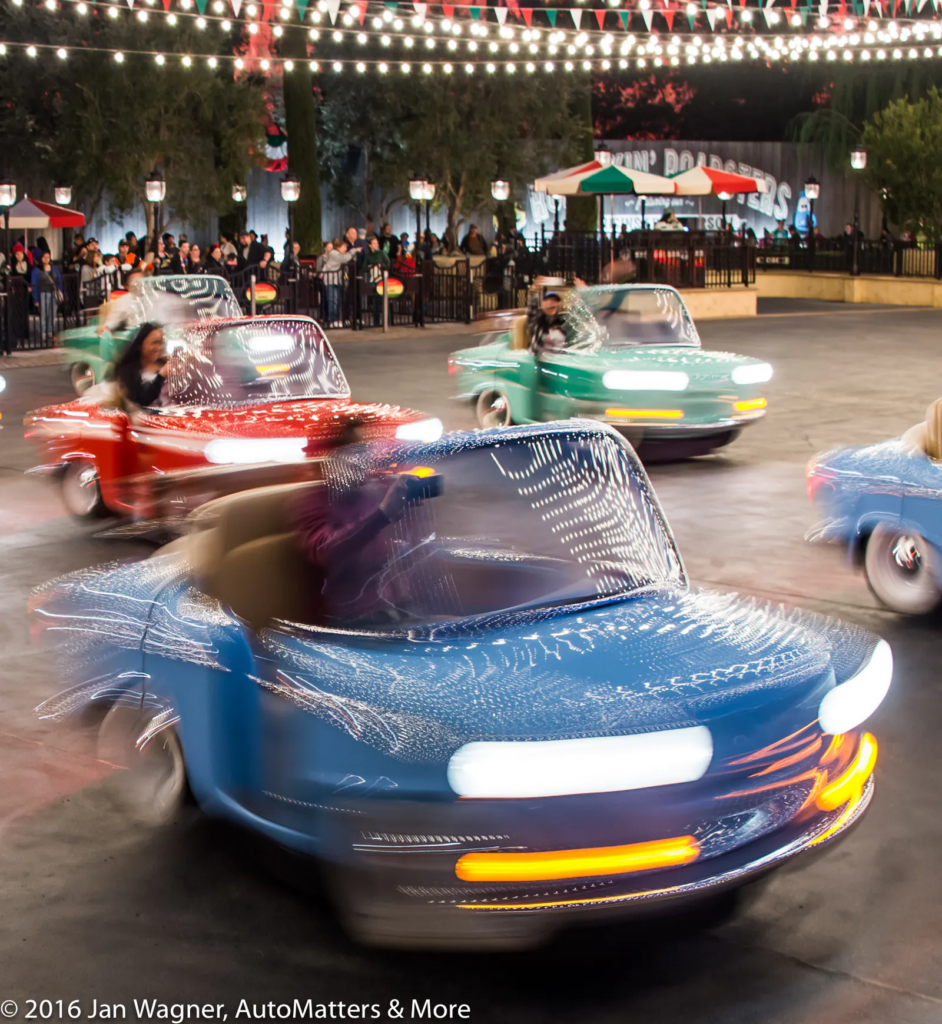 In the daytime you'll mostly notice the bright colors of the cars, whereas at night you will also notice their bright headlights and taillights, with strings of festive light bulbs stretched out above the dance floor.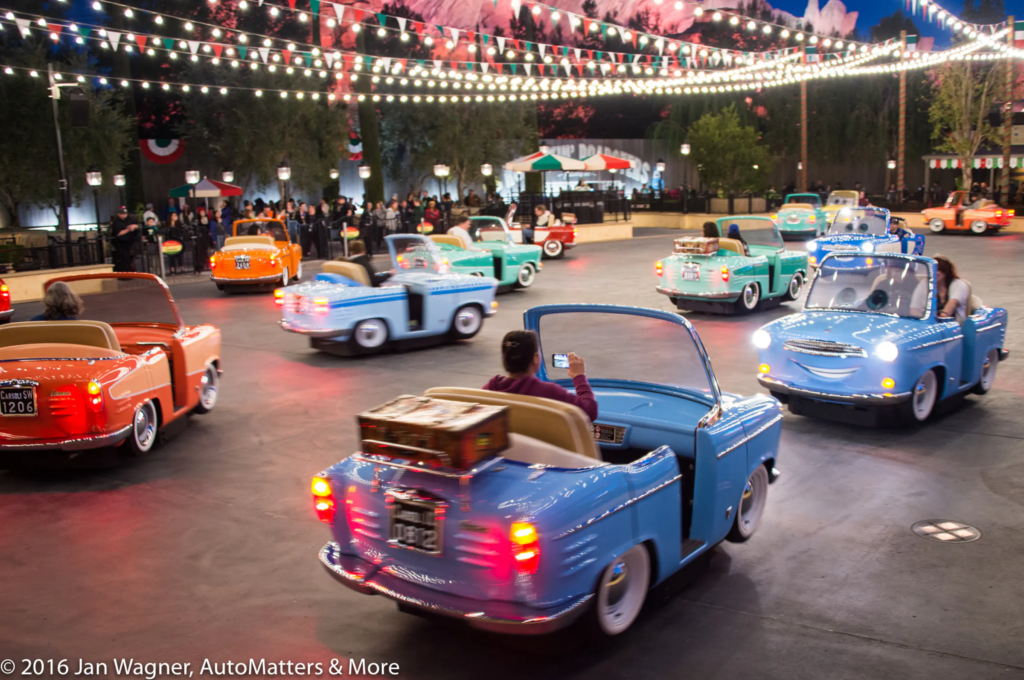 It is all great fun, both to ride and even just to watch. The latter is an especially good thing because the wait times for this ride are likely to remain very long for the foreseeable future. When I went during the Annual Passholder preview day, I waited in line almost three hours! That included about 15 minutes during which the ride had apparently broken down. Hopefully that will not happen often, as that reminded me of another great Disney parks ride that was soon removed because of its continual breakdowns. That ride was "Rocket Rods" at Disneyland. Time will tell.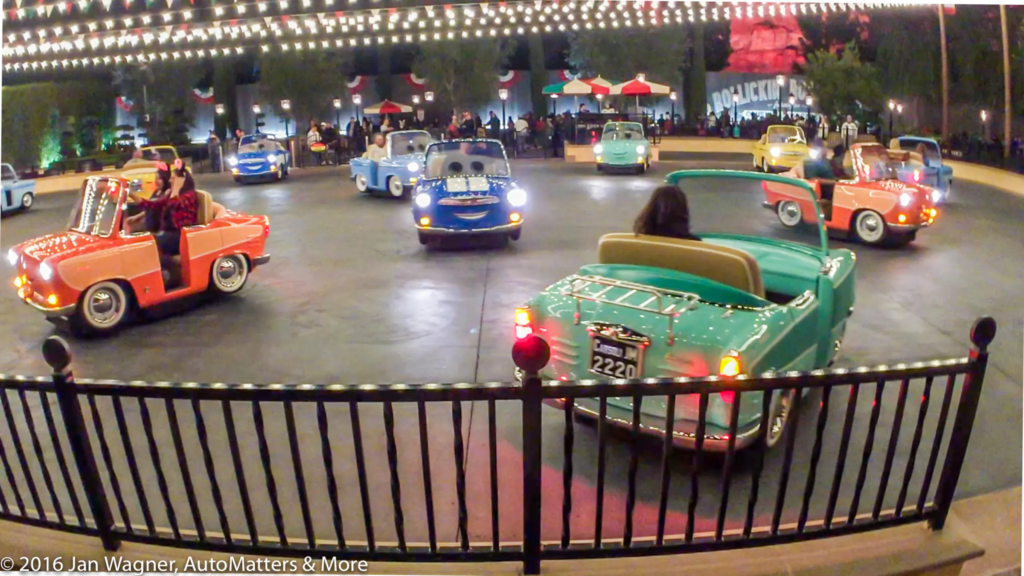 Copyright © 2016 by Jan Wagner – AutoMatters & More #427