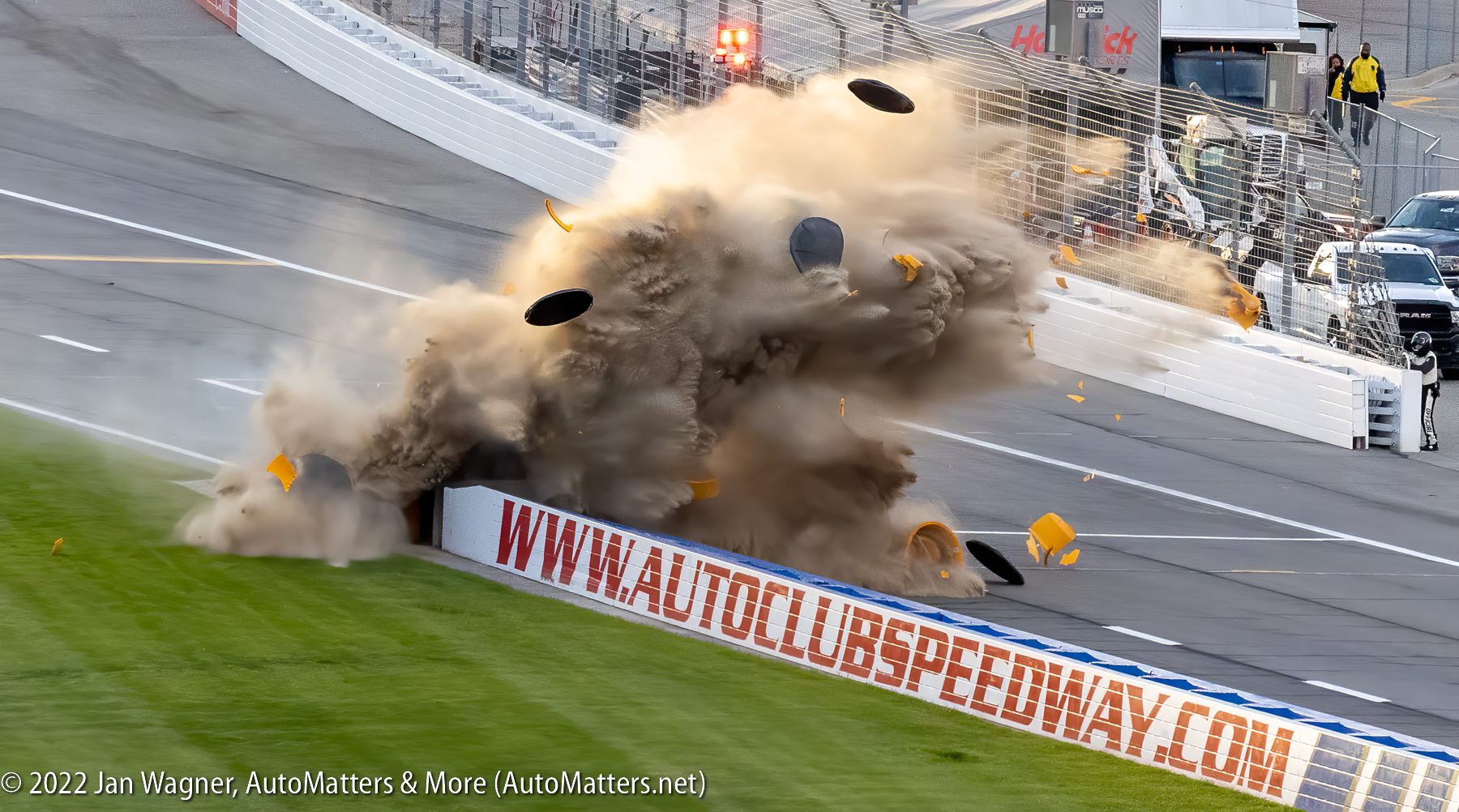 Motor Press Guild Photo of the Year Award
The Motor Press Guild, of which I am a long-time member, is America's largest association of automotive journalists and public relations professionals. Our Excellence in Automotive Journalism Awards program draws entrants from across the nation. It "is designed to promote the highest caliber work in the automotive media," and includes books, articles, photographs, audio-visual works, and social media content.
Recognizing work from 2022, the awards for 2023 were presented at the MPG's Drive Day event at Calamigos Ranch, which is nestled in the scenic Santa Monica Mountains in Malibu Wine Country.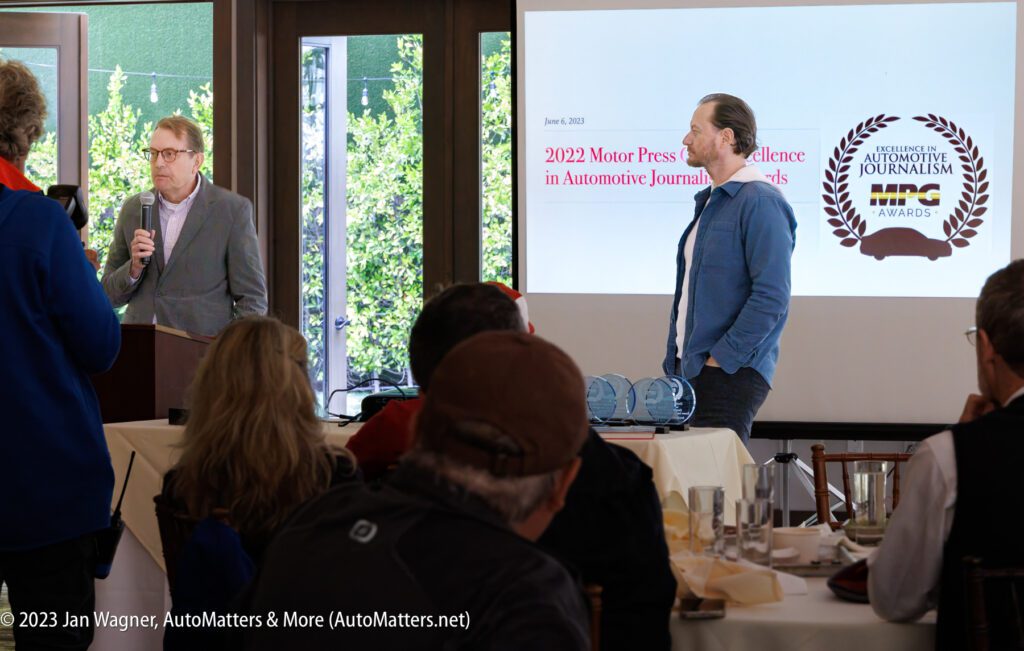 "Recognizing and rewarding topnotch work shines a light on our profession," Jack R. Nerad, President of the Motor Press Guild, said. "In this era, the quality of our work, not just the quantity, deserves to be celebrated. Our long-running awards program does just that."
"As an organization that promotes and protects automotive journalists, the Motor Press Guild is proud to honor the best of their creations. The fine reporting and creativity of each of the award winners is impressive, and we hope the awards will inspire others to strive for their high levels of achievement."
Of these awards, the prestigious Bob D'Olivo Award for Photography was named in honor of one of Petersen Publishing's most prolific photographers and contributors, Bob D'Olivo.
As we learn from Laura Fisher, Archivist at the Petersen Automotive Museum in Los Angeles (https://www.petersen.org/blog/remembering-bob-dolivo): "Bob started his career at Petersen Publishing in the 1950s and spent decades as one of their most talented photographers, along with managing the Photographic Department. He also served as the caretaker of Petersen Publishing's photography legacy in automotive journalism."
I was shooting video of the presentation of this category, as the three top images were projected on the screen. My photo — entitled "NASCAR Xfinity Series driver walked away from this" — was one of these three. Up until this point I had been cautiously optimistic, but the competition was stiff. However, when my photo was shown I heard a distinct gasp from the audience of my peers, and they turned around and looked at me, smiling. For the first time, I began to think that there was actually a decent chance that I might win. A few moments later, I heard my name and my hope was realized. I was shocked, surprised and humbled, all at the same time, as I walked toward Ryan ZumMallen, Vice President of the Motor Press Guild, to receive my award.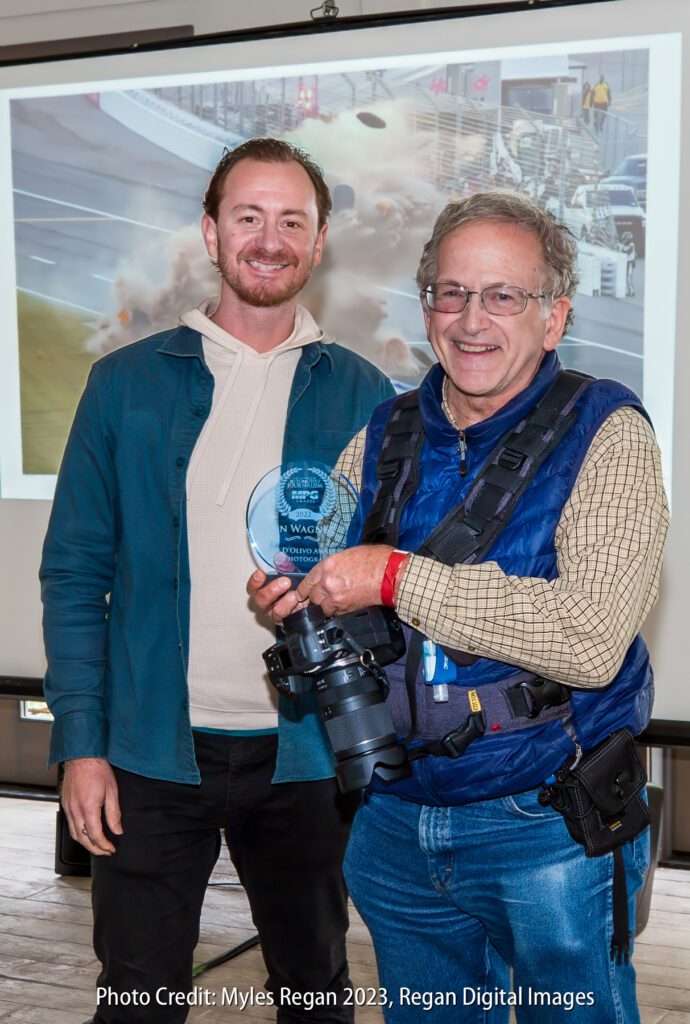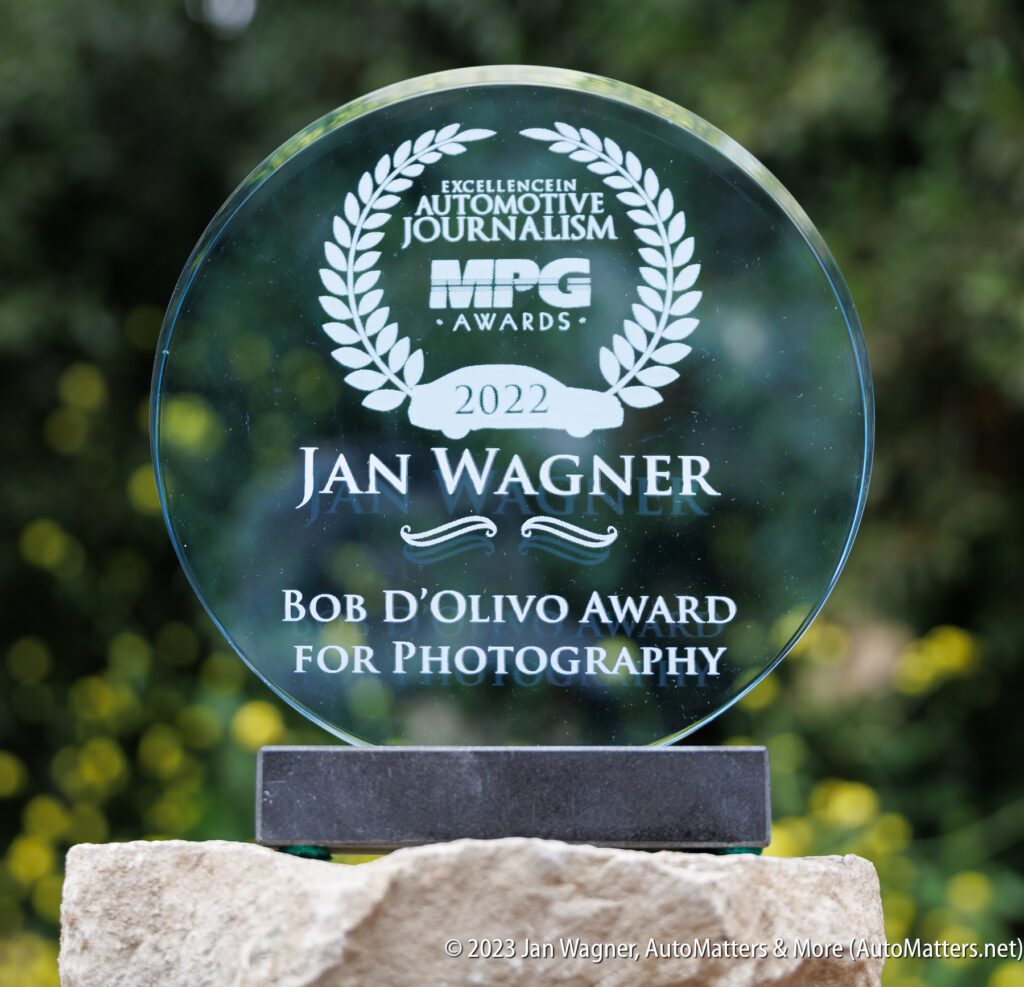 It is especially gratifying that I was given an award for my motorsports photography, which is my favorite subject to shoot for "AutoMatters & More." At first, its subject matter was exclusively automotive, but as time went on, I broadened the subject matter to include an increasingly wider variety of popular topics.
My car control skills learned while competing for decades in motorsports (mostly autocrossing), combined with years of watching professional motorsports and listening to expert commentary of that, have often enabled me to sense and anticipate when dramatic situations are developing on the track while I photograph auto racing. I am ever on the lookout for telltale signs of cars getting out of shape, or perhaps getting a little too close to each other — just in case something happens.
My experience helped put me in a position to shoot my award-winning photo, while covering NASCAR's February 2022 "Production Alliance Group 300" Xfinity Series race at Auto Club Speedway, in Fontana, California.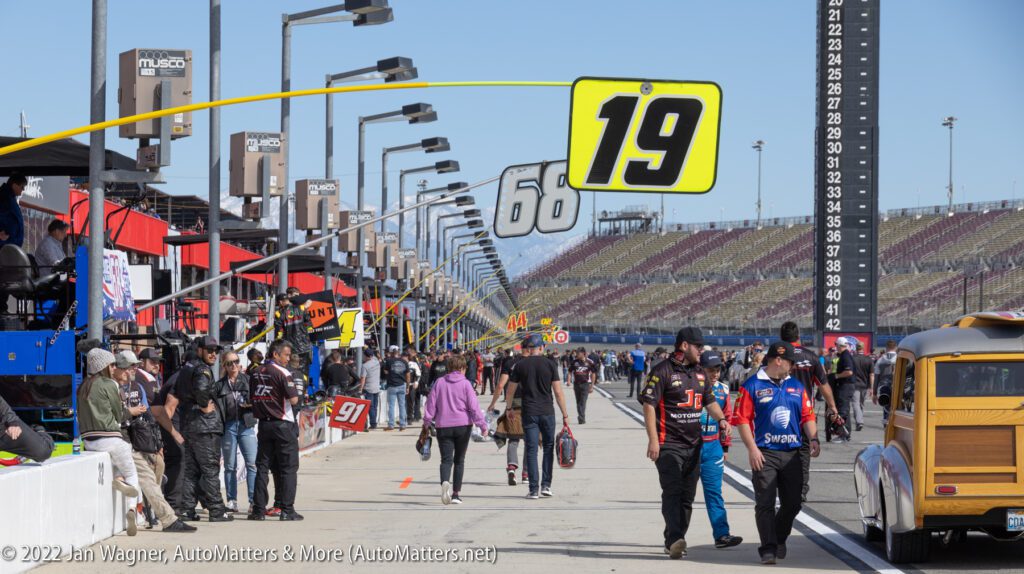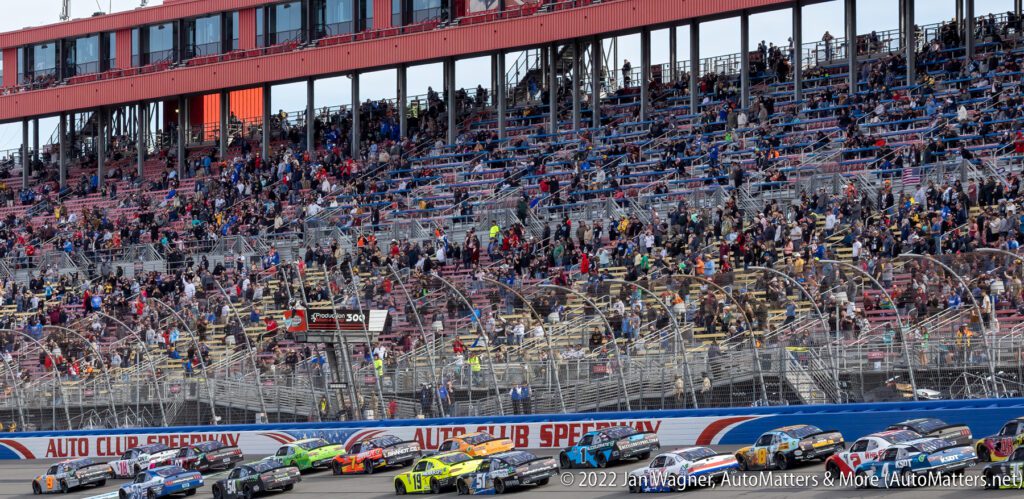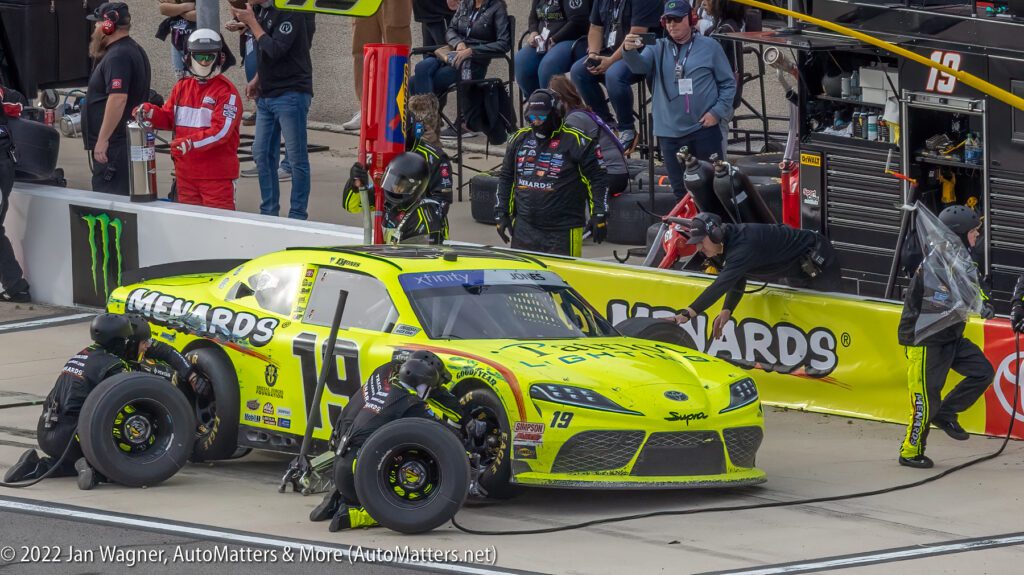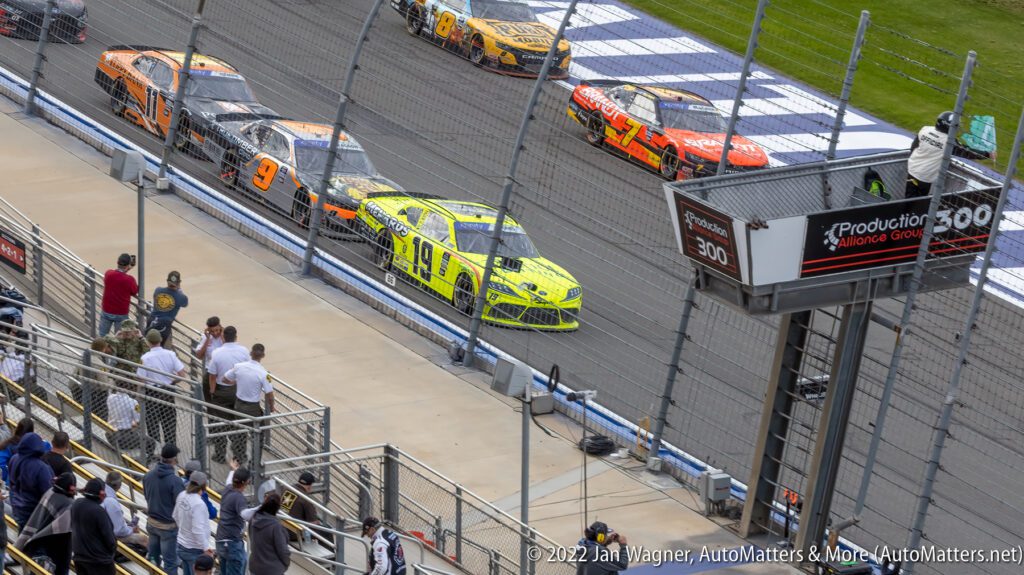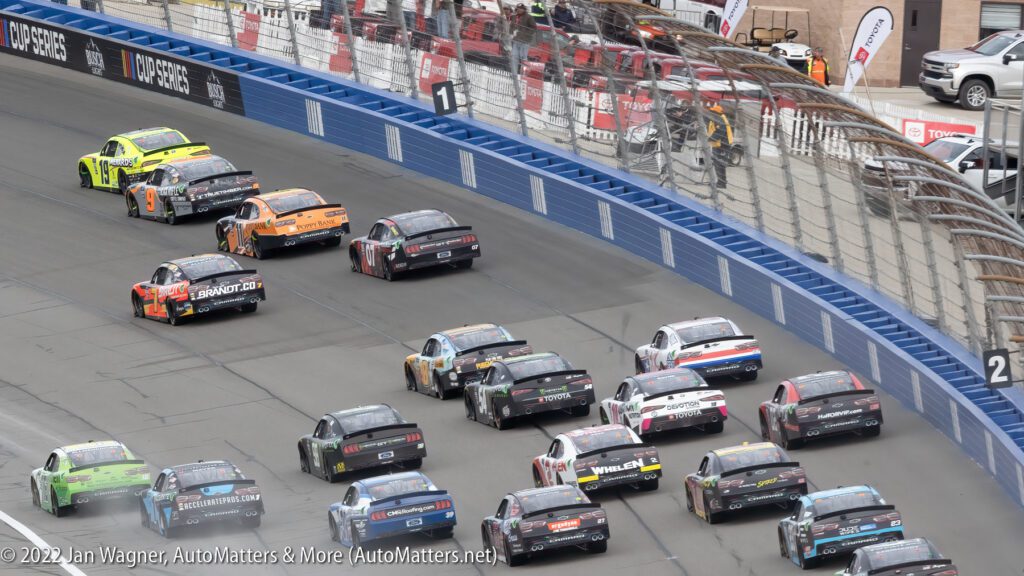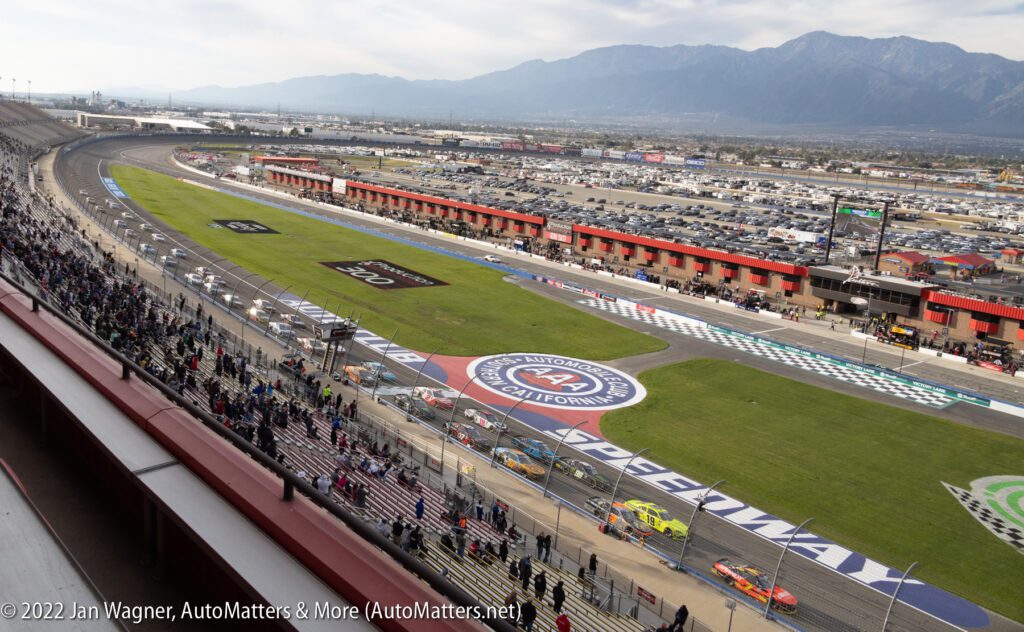 I noticed Brandon Jones' car beginning a lazy slide in the high banked turns leading onto the front straight. I followed the action, hoping that my Canon R3 would maintain sharp focus as I shot multiple exposures in rapid succession. My attention was on framing the shots, as Brandon's out-of-control racecar was sliding in a cloud of tire smoke towards the pointy end of the wall that separates pit road from the racetrack.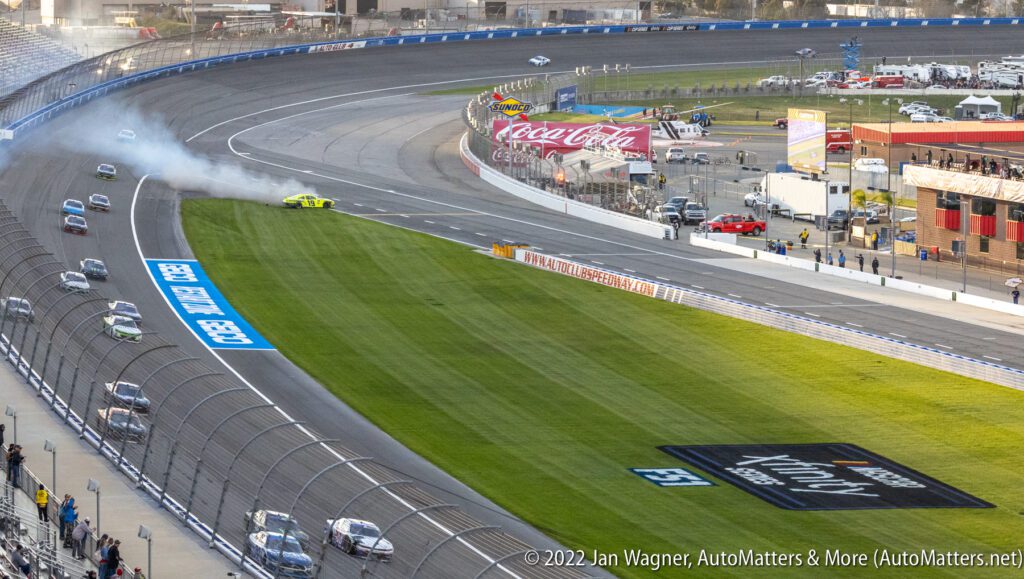 Sand-filled barriers served as a safety buffer at the end of the wall.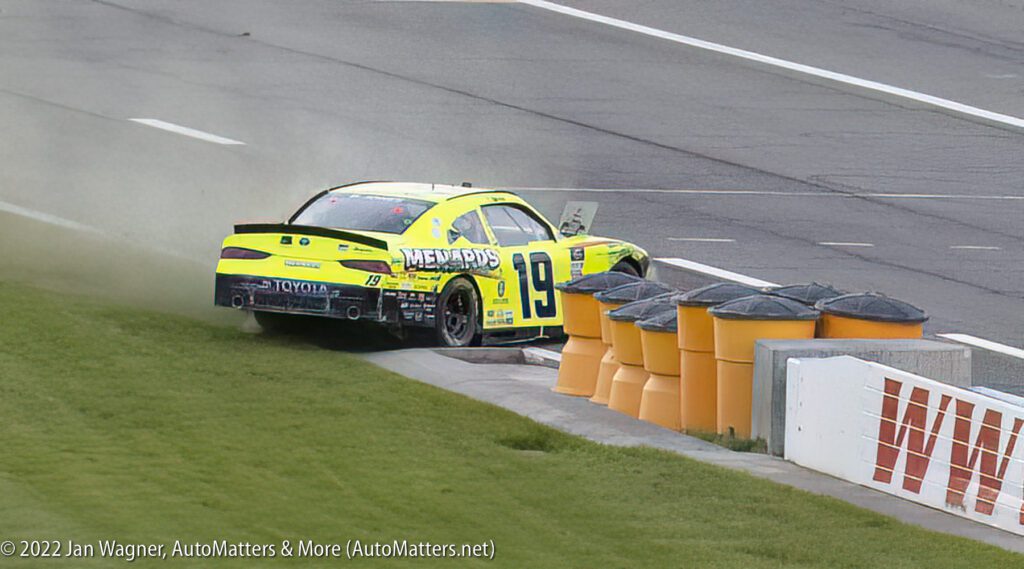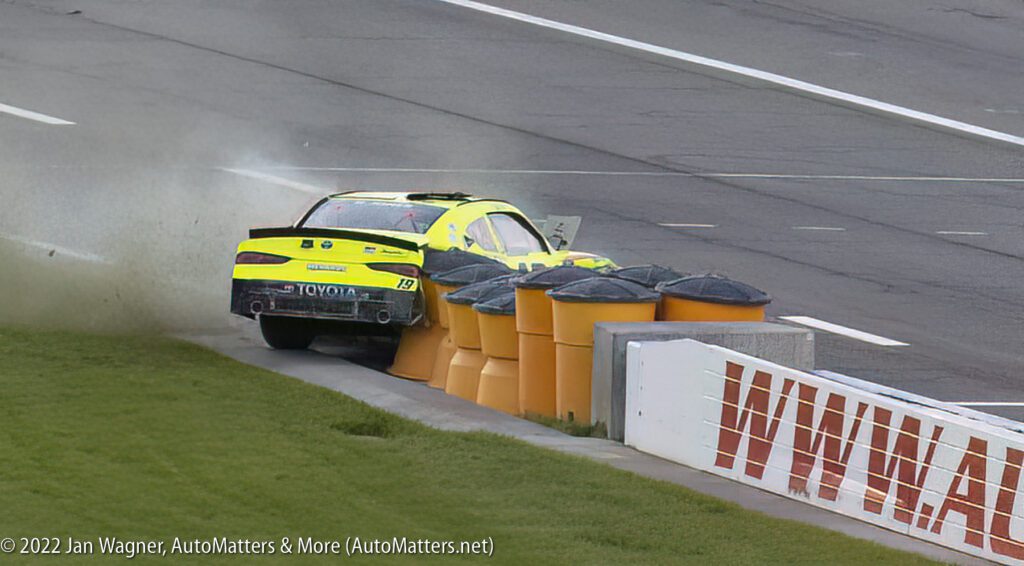 Brandon's car hit those at a high enough speed that they exploded, covering his racecar in a thick cloud of sand. Black barrel lids were launched upwards, above the sand. From my vantage point, they almost looked like tires.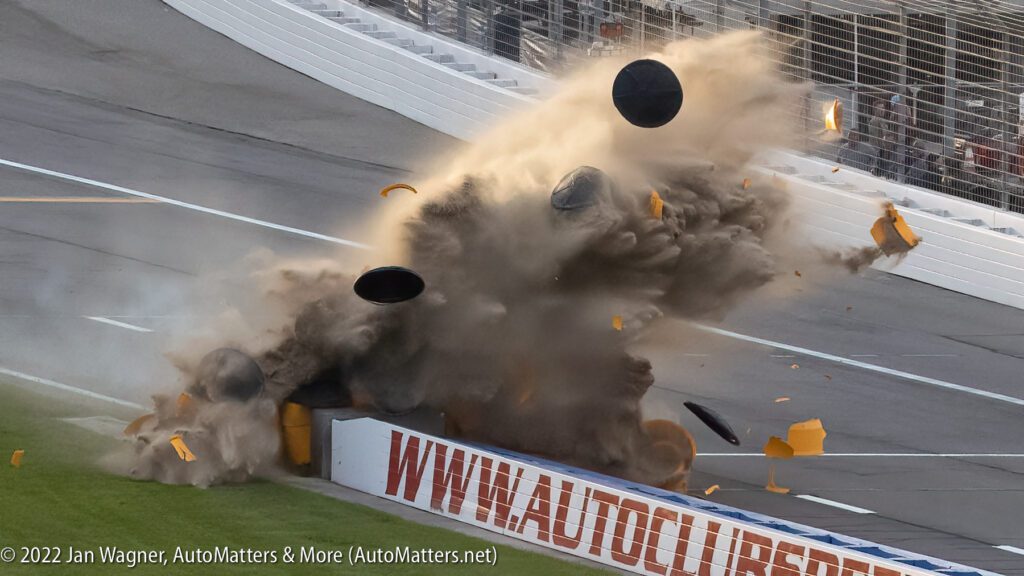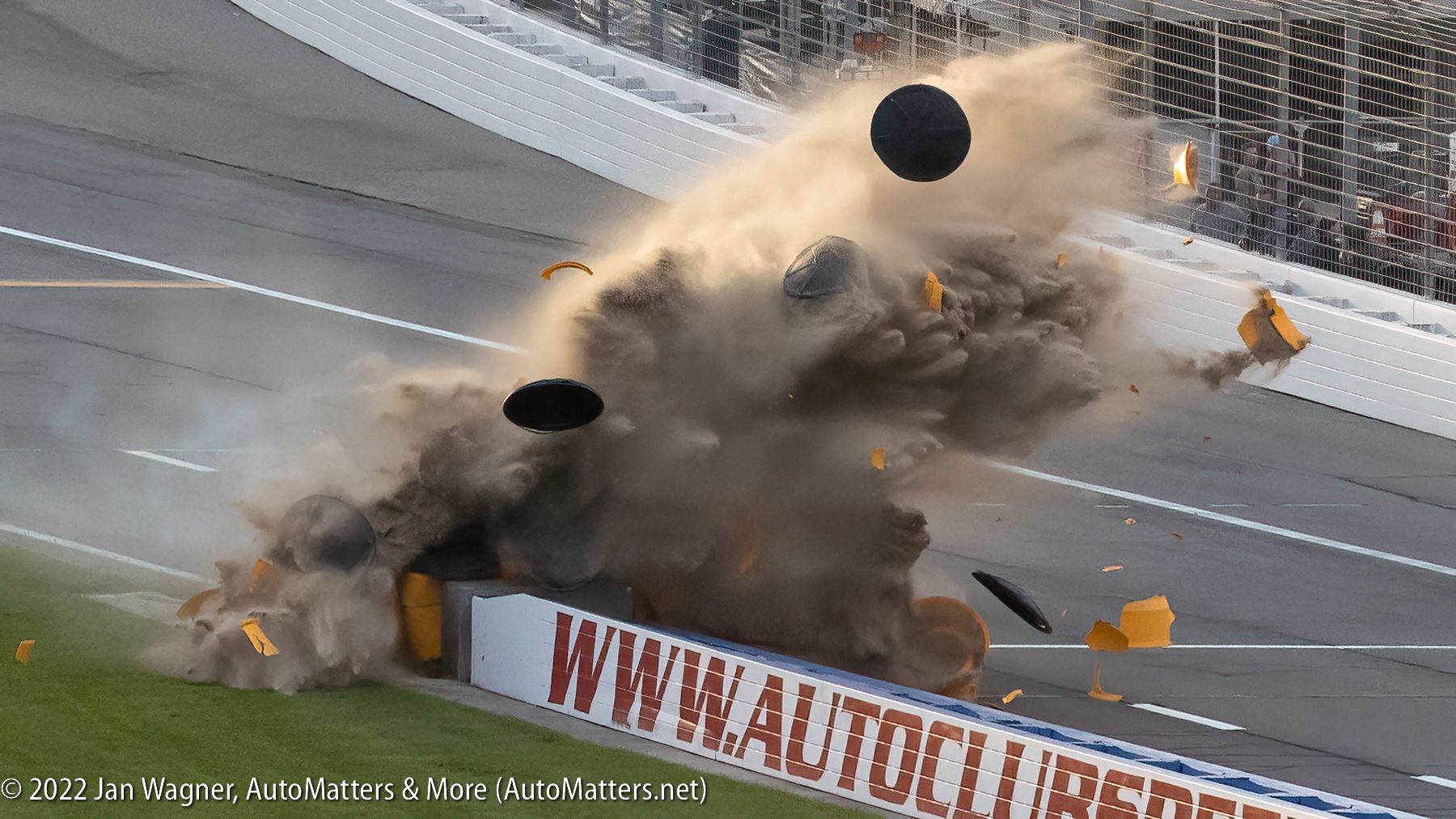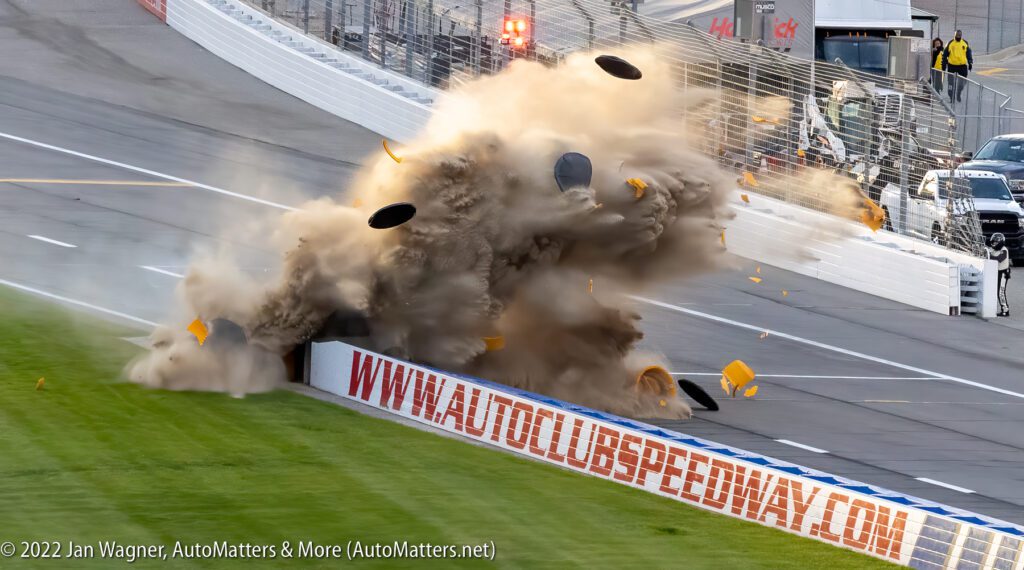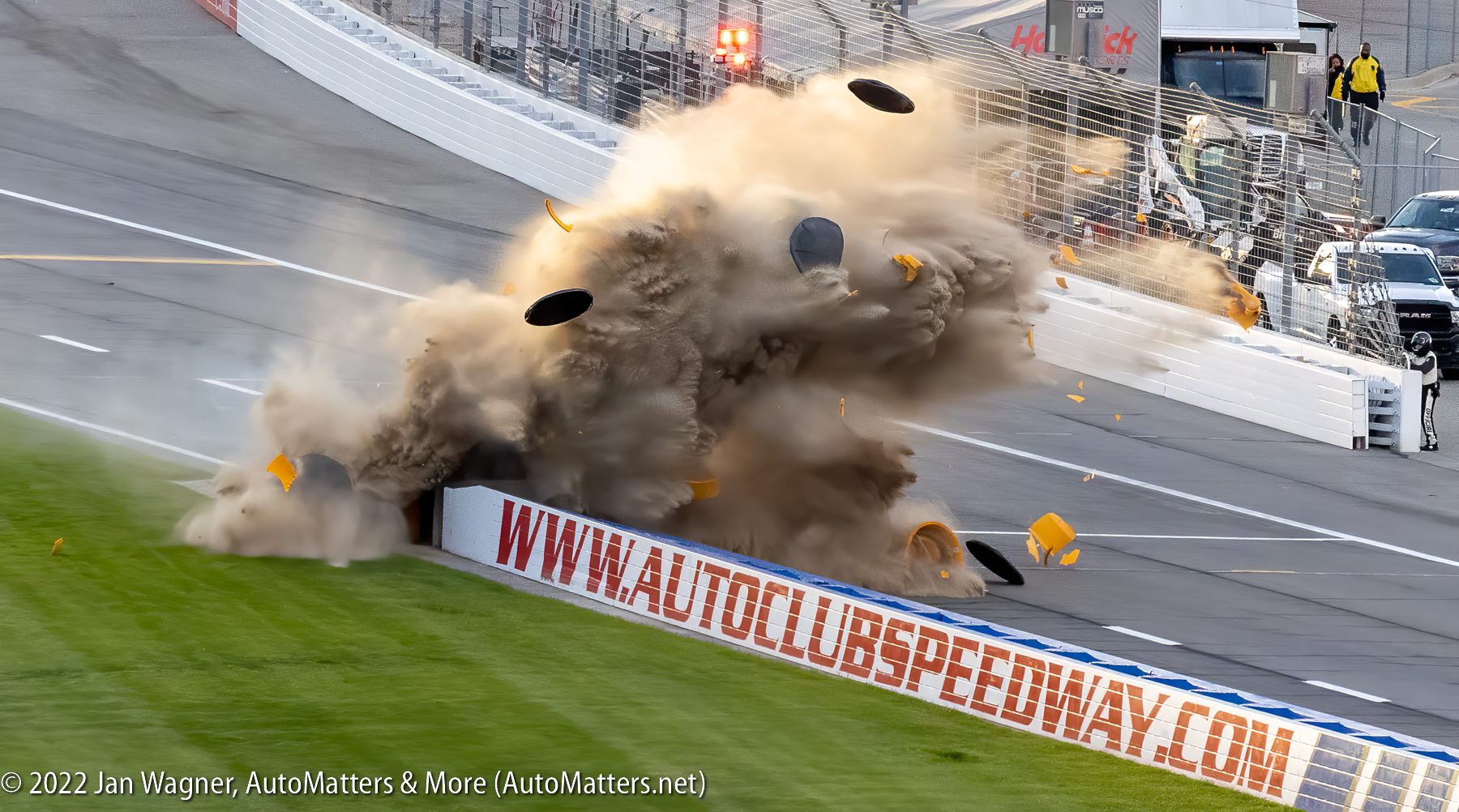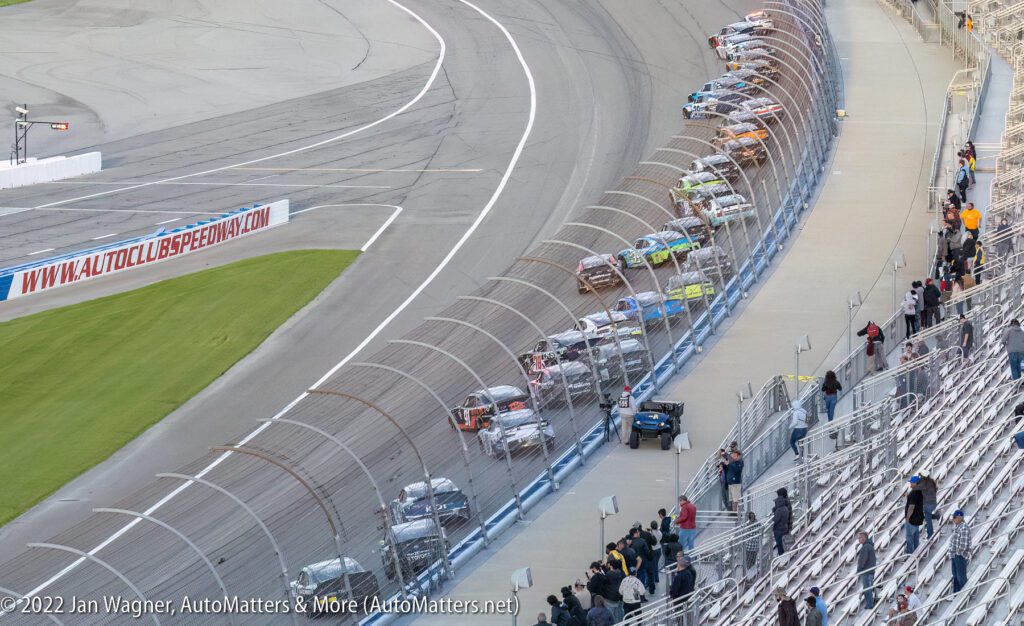 Fortunately, when the dust cleared, and soon after the track safety workers arrived on the scene to help out, Brandon Jones walked away from his wrecked racecar — a testament to NASCAR's ongoing emphasis on safety (see "AutoMatters & More" 756, entitled "Sand-filled Barrels Save Lives on the Racetrack & on the Street": https://automatters.net/sand-filled-barrels-save-lives-on-the-racetrack-on-the-street/). Thankfully, my Canon R3 maintained sharp focus throughout.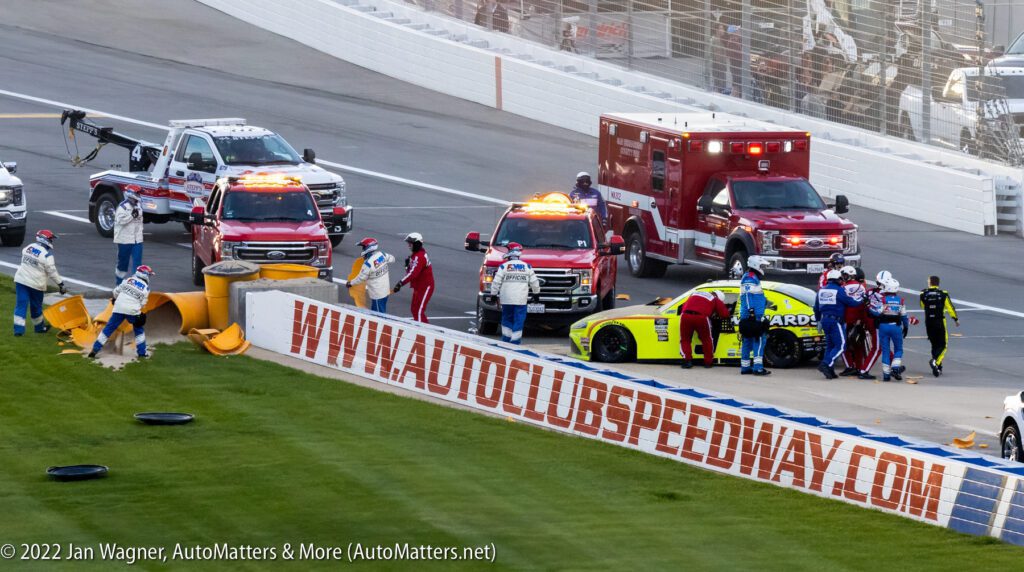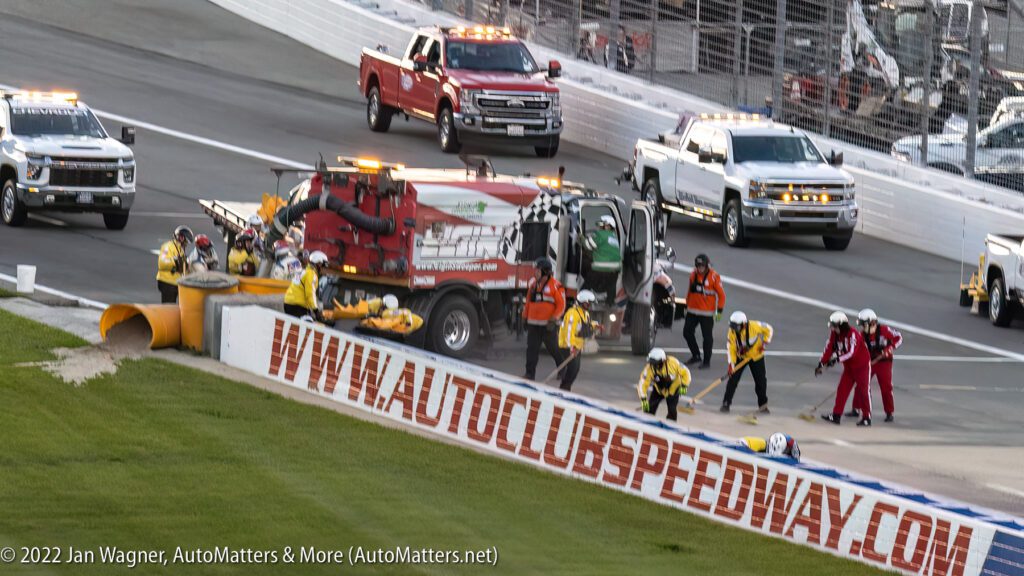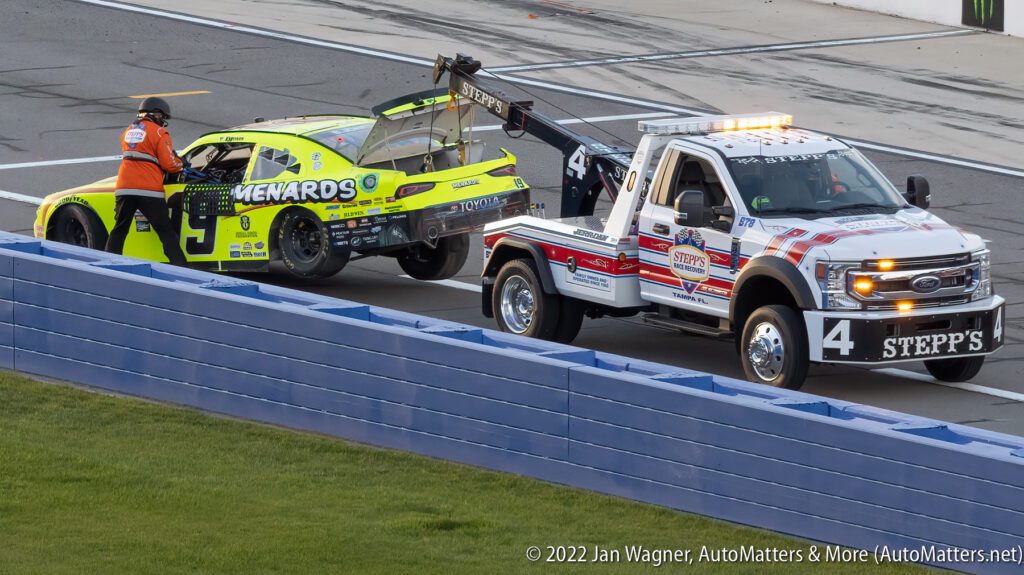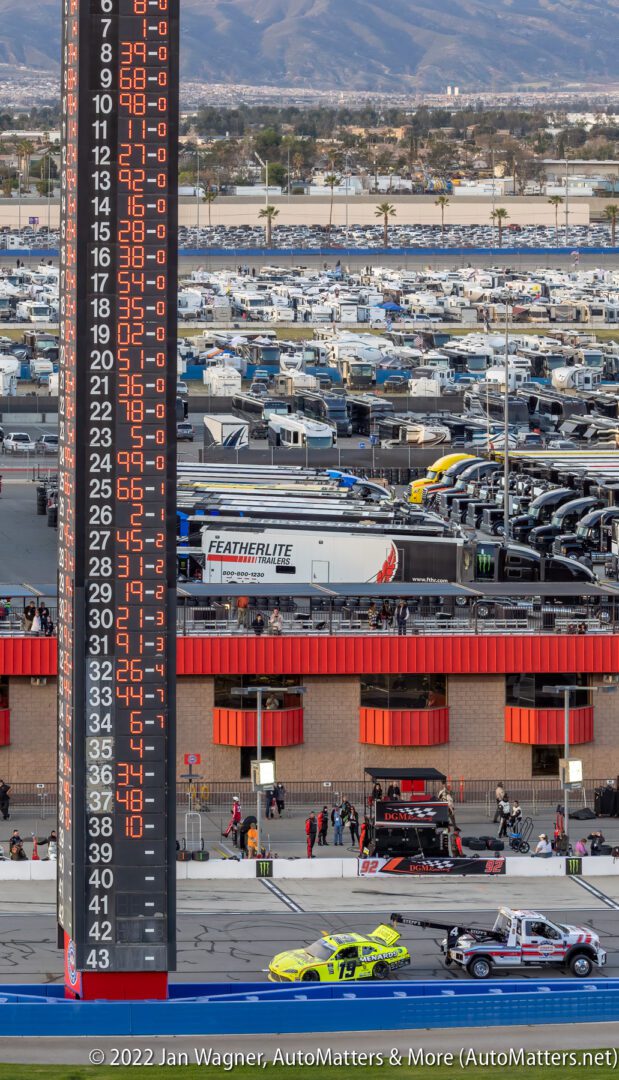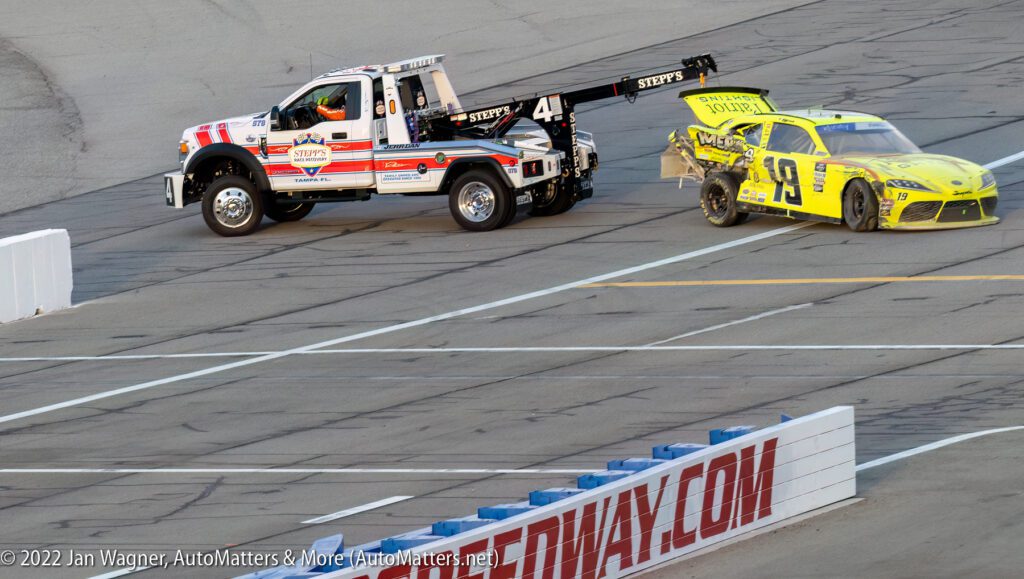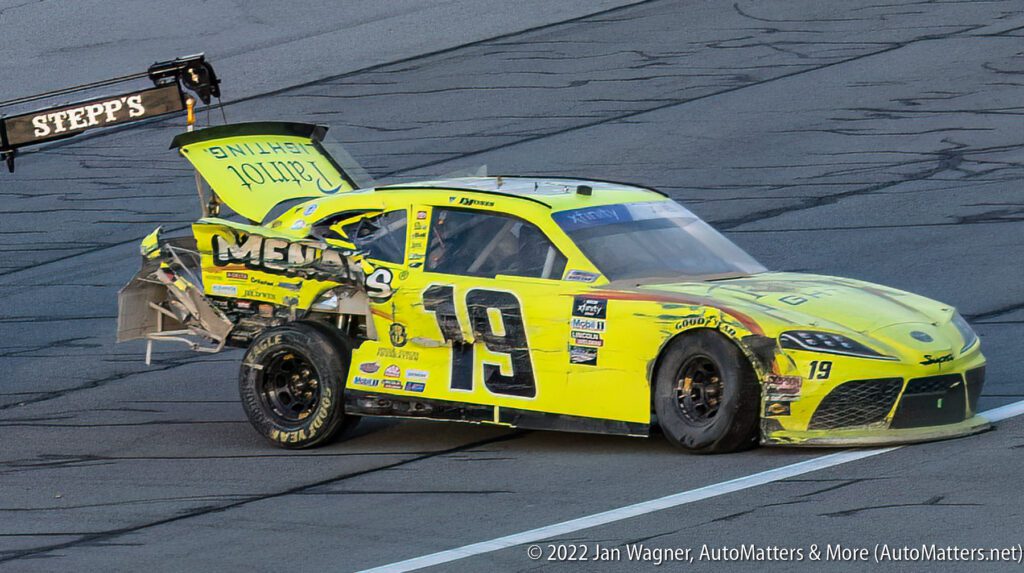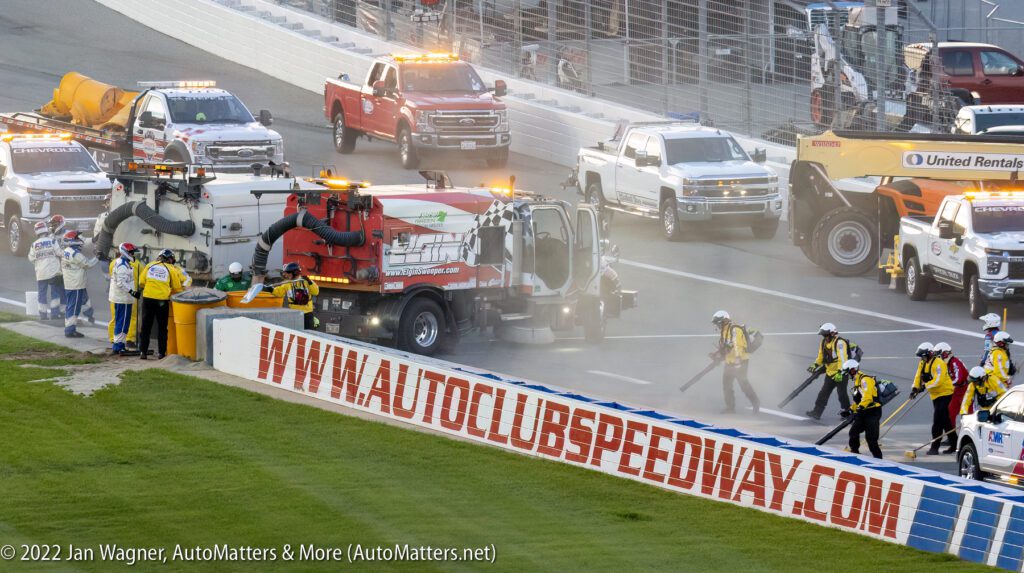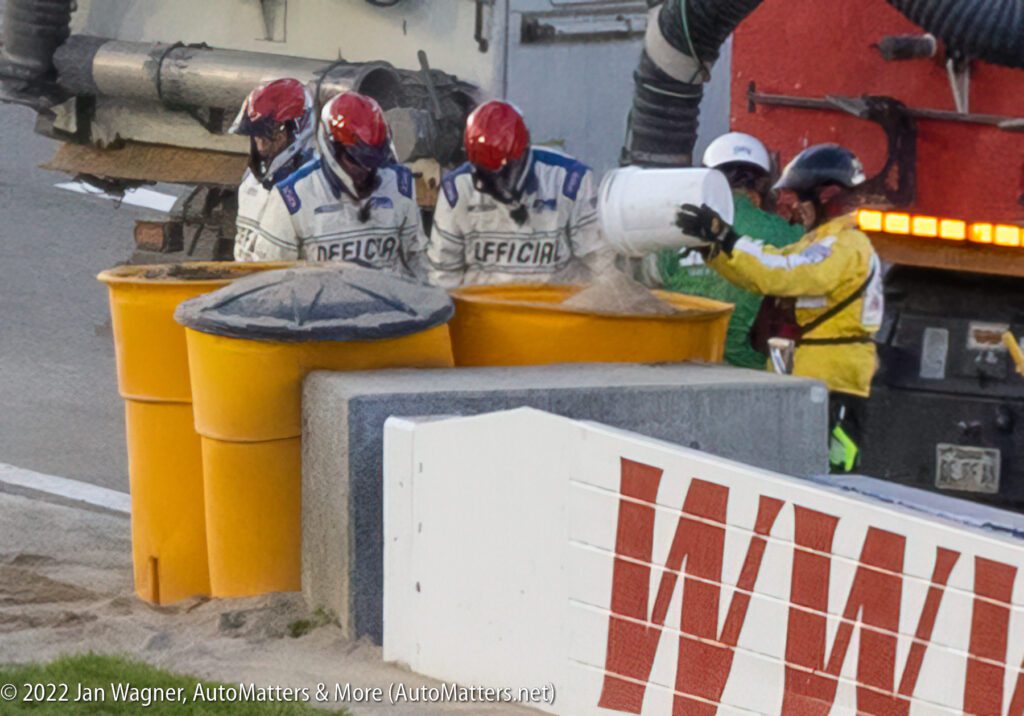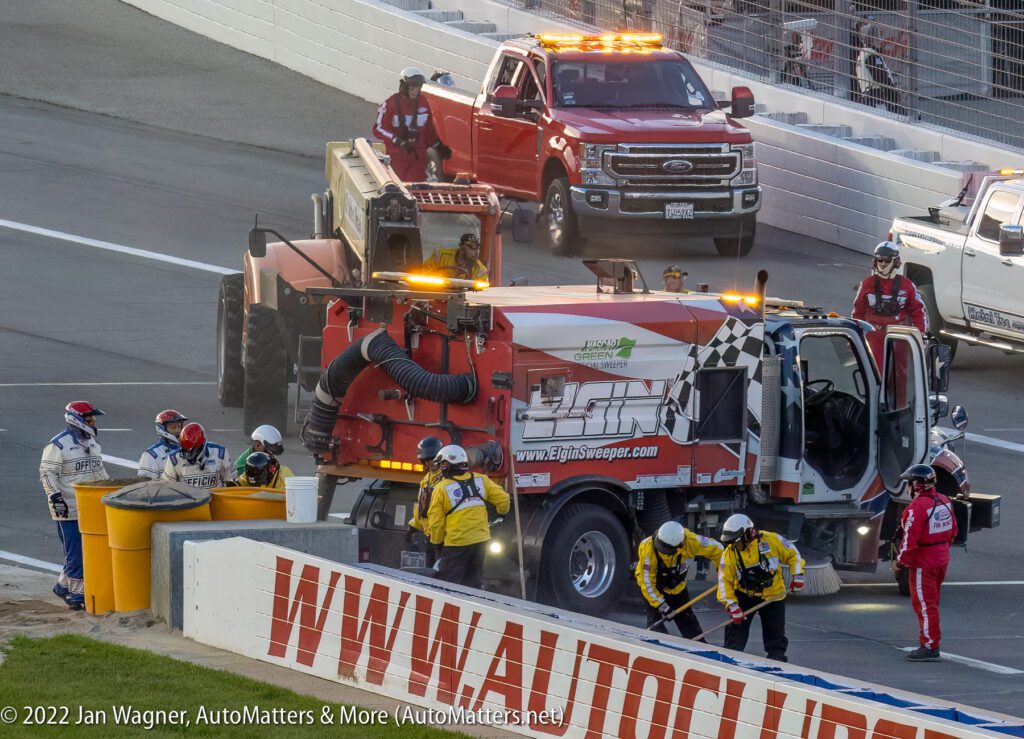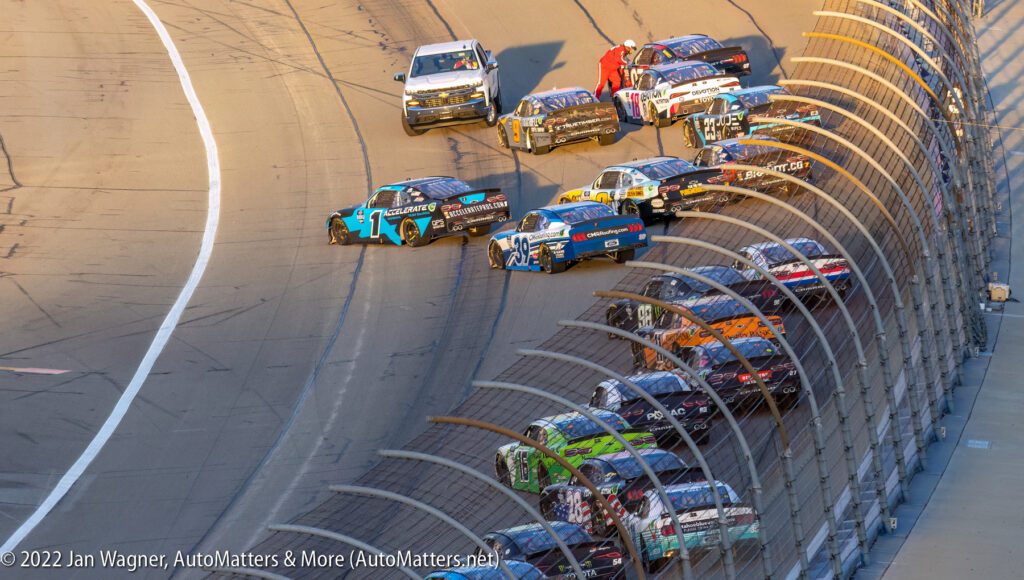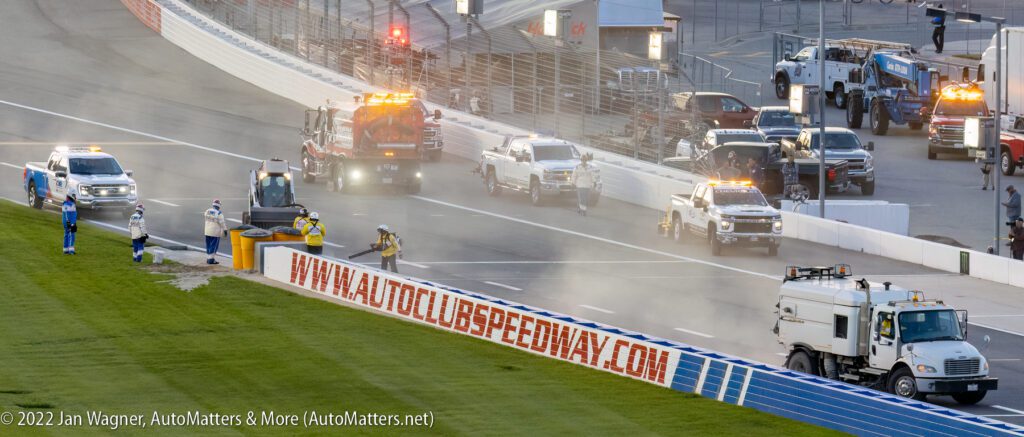 To explore a wide variety of content dating back to 2002, with the most photos and the latest text, visit "AutoMatters & More" at https://automatters.net. Search by title or topic in the Search Bar in the middle of the Home Page, or click on the blue 'years' boxes and browse.
Copyright © 2023 by Jan Wagner – AutoMatters & More #805r2