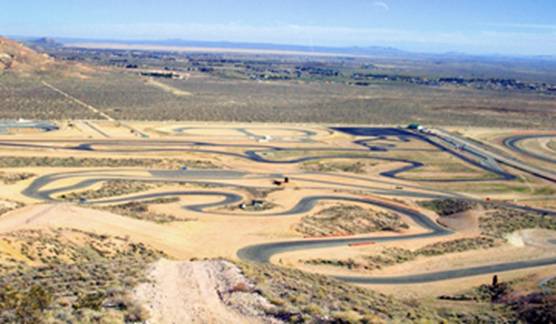 Motor Press Guild's Track Day 2004
It is fitting that as another year winds down I have the pleasure of describing some of the great new vehicles that I got a chance to drive and compare, in back-to-back tests at Willow Springs International Raceway. The event was the Motor Press Guild's annual Track Day.
My trip to Willow Springs included an overnight stay at nearby Lancaster. Much to my surprise, I came upon what appeared to be a vintage McDonalds. I felt like I was back in the 50s as I enjoyed my breakfast.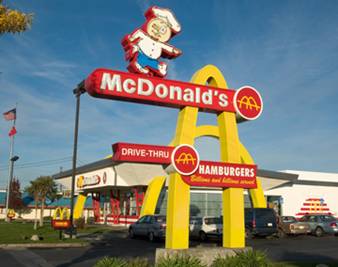 Celebrating 20 years of the MPG, Track Day was actually a two-day event: the first being Tuner Day and the second being Track Day. So, in addition to the day of sampling manufacturer's new cars on the racetrack, we also got to see drifting demonstrations and enjoy some great tuner cars.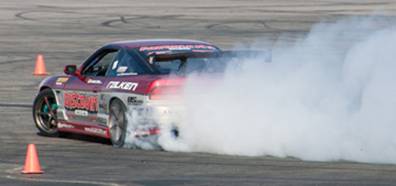 Tuner cars, for those of you who may not know, often started life as manufacturers' production models. From there, other companies – or sometimes the manufacturers themselves, breathed on them for more performance, higher tech and the like. Other tuner cars, like the roadsters from Factory Five Racing, are purpose built by smaller manufacturers. Either way, tuner cars push beyond the limits of what you are likely to find on standard, mass-produced automobiles. Best Buy even had some vehicles there to show off what is possible in onboard electronic devices.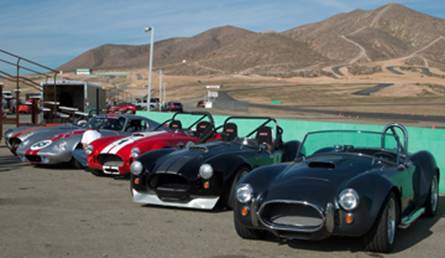 Brands of the manufacturers present at this year's Track Day included: Acura, BMW, Buick, Cadillac, Chevrolet, Chrysler, Dodge, Ford, Honda, Hummer, Hyundai, Infiniti, Isuzu, Jaguar, Jeep, Kia, Land Rover, Lexus, Lincoln-Mercury, Mazda, Mercedes-Benz, Mini, Mitsubishi, Nissan, Pontiac, GMC, Porsche, Saab, Scion, Subaru, Suzuki, Toyota, Volkswagen and Volvo. Perhaps it might have been easier to tell you who wasn't there.
Willow Springs International Raceway is actually made up of several racetracks, some of which are offroad. The main road course is 2.5 challenging miles of twists, turns, straights and elevation changes. You can definitely get yourself into trouble here if you are not careful. The rules we were given did a pretty good job of preventing 'incidents.' These rules included: "you must be wearing … a helmet," "limit yourself to two laps per vehicle," "anyone engaging in excessive speed, wheel-to-wheel racing or any other dangerous activity will have their driving privileges revoked," "passing on the race track will only be allowed on the back and front straights," and "keep a safe distance between cars while on the racetrack." Despite all of the warnings, some drivers approached very quickly and followed quite closely to put themselves in position to take advantage of the passing zones. Consequently I found myself constantly keeping an eye in the rear view mirror and moving over to let them pass. Keeping out of faster drivers' way on the main track was distracting.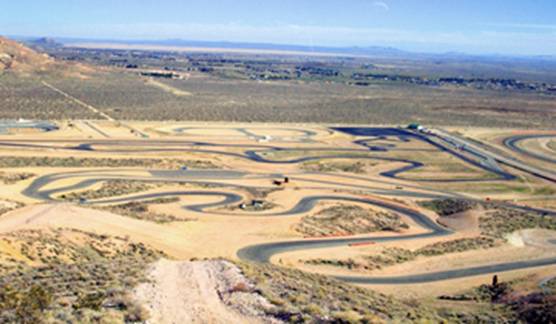 Another track is called the "Streets of Willow." I actually prefer it to the main track because it is less intimidating. This easier-to-drive, 1.8-mile track gave me a better chance to get a feel for the cars.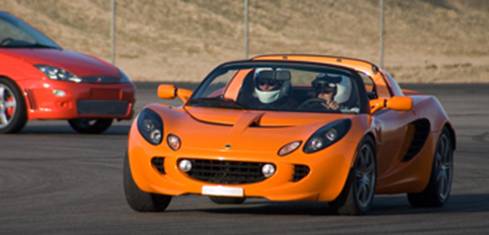 We also got to take some vehicles out on a pre-determined route using some of the public roads around the racetrack. No, we were not allowed to exceed the speed limits or drive recklessly. The idea was to give us an opportunity to drive production vehicles in everyday driving situations. For some reason I was drawn to test-drive a large, diesel-powered Dodge delivery truck (actually a Mercedes in Europe). It was surprisingly easy to drive.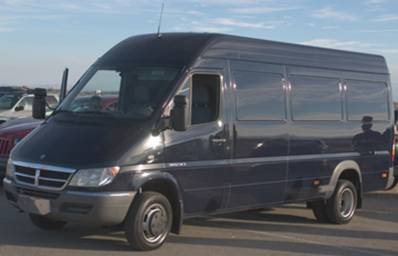 My favorite course turned out to be one I'd never driven before. It was an off-road course.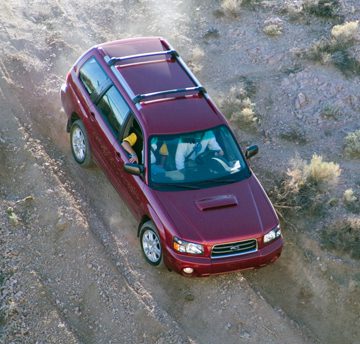 My favorite vehicle, of all things, was a bright yellow Hummer H2 – this coming from a Toyota Prius driver.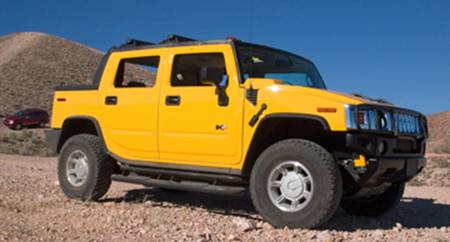 I should make it very clear at this point that I've never driven offroad. I'd always wanted to try a Hummer so this year I decided to go to the offroad course. When I got there the yellow Hummer was still available so I left my stuff on the seat and went to the orientation. It was there that I learned that there were actually three offroad courses. Various vehicles were assigned to the most appropriate courses for their abilities (not their drivers').
Once I learned that the Hummer was assigned to the most challenging of the three courses I immediately asked for a ride-along instructor. I had no desire to make a fool of myself or, worse yet, wreck an expensive new vehicle. Unfortunately, they said that there were no ride-along instructors assigned to the Hummer (bummer!). Oh well, I figured if they were willing to let an admitted novice drive solo, it couldn't be that difficult right? Wrong!
Oh, it began easily enough. It was sort of fun as I bounded along a relatively level gravel road. I had my (thankfully closed) camera bag on the passenger seat beside me while I held my SLR camera in my right hand, at the ready in case photo opportunities presented themselves along the way. What I did not know yet was that all three courses began from the same place but then veered off in different directions.
It did not take very long for me to realize that I was in way over my head. The road began to get really steep, as it went both up and down hills. Every time I went down my camera bag slid off of the seat. I obviously could not put my camera down and put both hands on the steering wheel.
I think my most nerve-wracking moment came as I was pointed almost straight up, clawing for traction on a rock-strewn path. The flag markers were directing me into what appeared to be clear blue sky. I had no idea whether there was a cliff at the top, a sharp turn or an equally steep descent. Just imagine me, driving into what looked like oblivion with only one hand on the steering wheel. Naturally the course was safe because I lived to tell you about it, but let me tell you that was more exciting than any racetrack I've ever been on. The real shame of it all is that the path was so precarious and steep, and the rocks that covered it so slippery, that I dared not get out of the Hummer to take a picture of where it took me. A Hummer may not be a very practical vehicle for the suburbs and shopping malls, but the fact that I drove mine single-handed on a difficult course proves to me that it is GREAT for confidence-inspiring, offroad use.
Drive safely and do join me again next time.
Copyright © 2004, 2006 & 2021 by Jan Wagner – AutoMatters & More #132r1