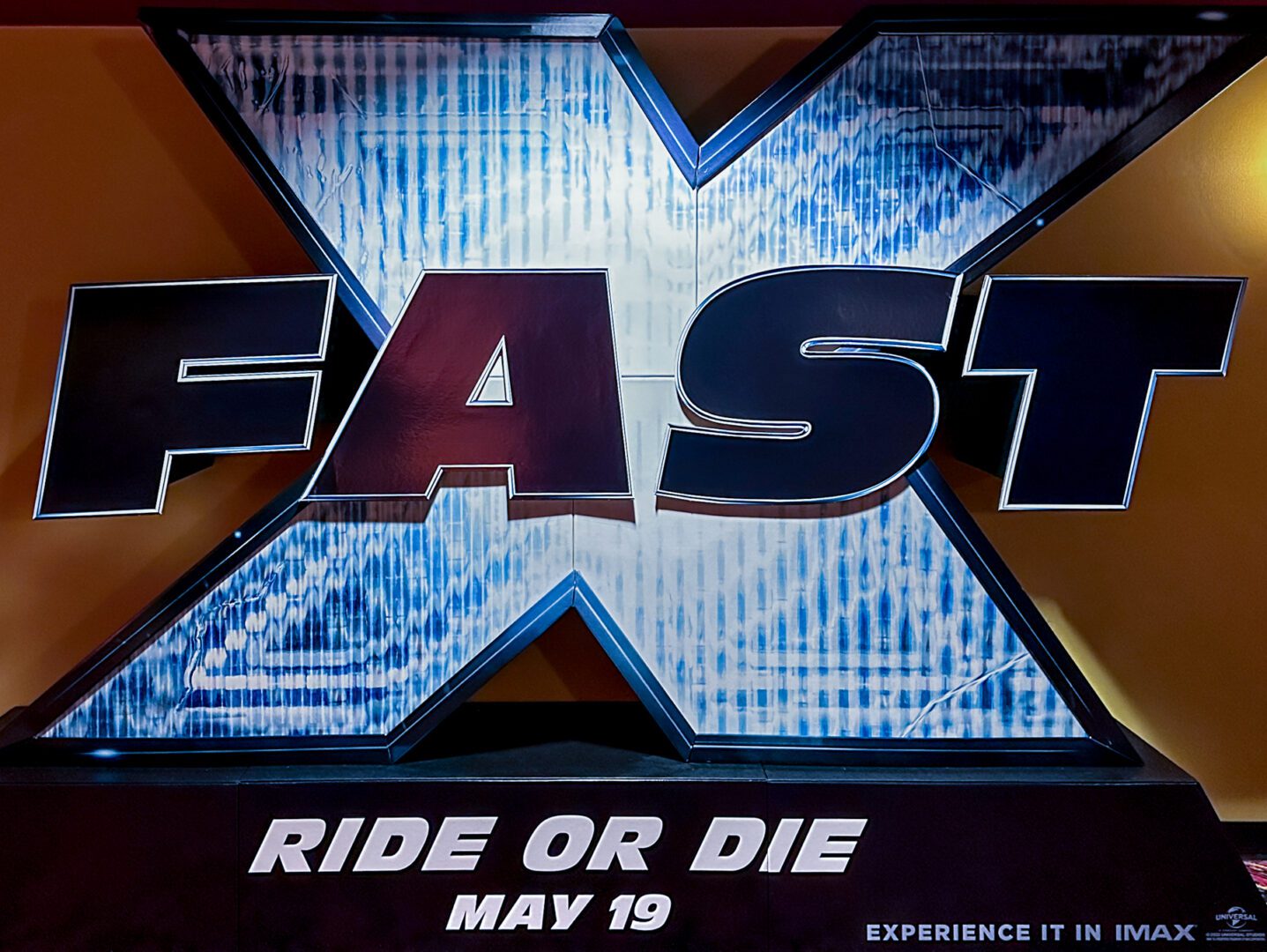 Review of Fast X: X-treme gratuitous violence & sf-X
For more than 20 years, the Fast and Furious franchise has been entertaining audiences worldwide. It evolved from its action-packed focus on street racing to also include heists and espionage, all while maintaining the central themes of fast cars, thrilling action sequences and family.
I, like so many of you, have enjoyed these films and was eagerly awaiting the release of Fast X — the tenth (not the final) film in the franchise. I watched the ambitious final trailer and it blew me away. I really wanted to like this movie, and I went into the advance screening with that mindset.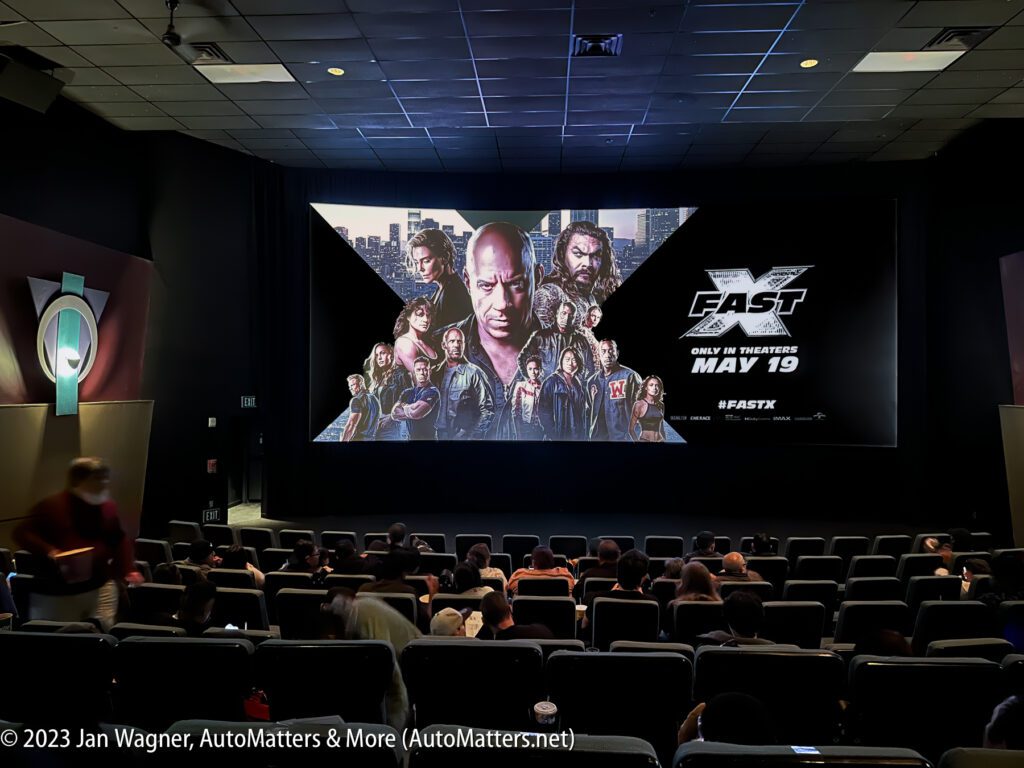 The Fast and Furious franchise is well known for its great action car sequences and incredible special effects. However, it also has had lots of heart. We cheered the recurring protagonists, especially Dom (Vin Diesel) and Letty (Michelle Rodriguez), as we grew to know them over the years.
The premise for Fast X had its origins in 2011's Fast Five, where "Dom and his crew took out nefarious Brazilian drug kingpin Hernan Reyes and decimated his empire on a bridge in Rio De Janeiro. What they didn't know was that Reyes' son, Dante (Aquaman's Jason Momoa), witnessed it all and has spent the last 12 years masterminding a plan to make Dom pay the ultimate price."
Fast Forward to the present day. Dante has returned to extract his revenge in an epic, spectacular explosion-filled and brutal way.
FAST X features a large cast, many of whose members will be familiar to followers of the Fast and Furious franchise. The cast expands to include Oscar® winner Brie Larson (Captain Marvel, Room) as Tess, a rogue representative from the Agency; Alan Richtson (Reacher, Titans) as Aimes, the new head of the Agency who doesn't hold the same fondness for Dom's crew as his predecessor, Mr. Nobody; Daniela Melchior (The Suicide Squad, Guardians of the Galaxy Vol. 3) as Isabel, a Brazilian street racer with a powerful tie to Dom's past; and legendary Oscar® winner Rita Moreno as Dom and Mia's Abuelita Toretto.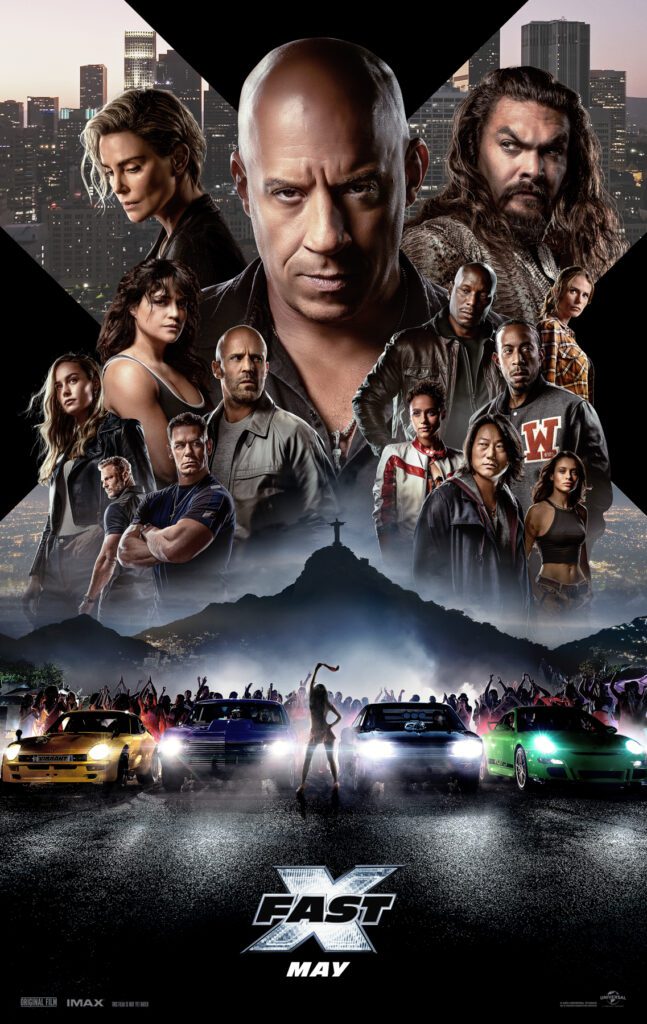 Fast X takes place around the world, in Los Angeles, Rome, Brazil, London, Portugal and Antarctica.
Unfortunately, Fast X — the latest installment in the Fast and Furious franchise — seems to have lost its way. This movie is almost non-stop extreme, gratuitous violence — some of which does not even particularly make sense in the context of the story.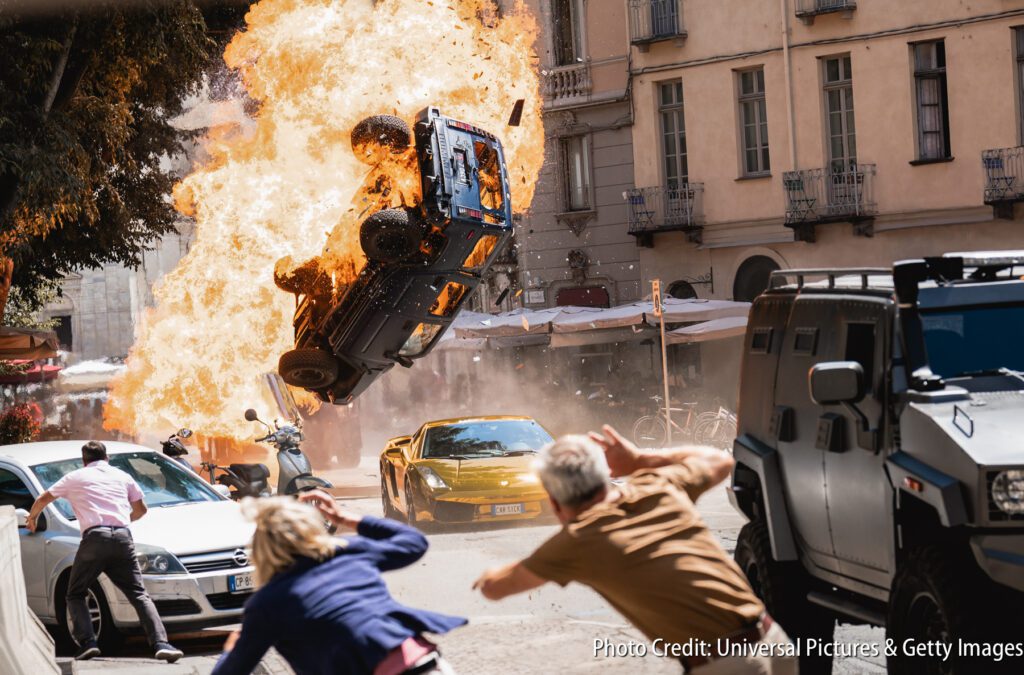 Its special effects are so over-the-top as to sometimes (often?) come across as ridiculous. Dom's car seems to be almost indestructible. To make matters even worse, the sound volume in the theater was way, way too loud — to the point of it being so distorted that I could not clearly hear what was being said. I remember wishing that I had brought earplugs, so as to more clearly hear the dialog.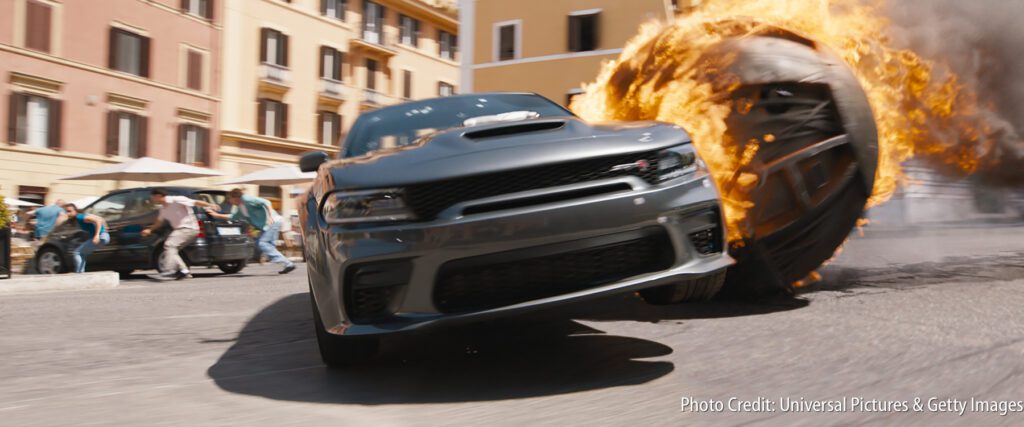 The underlying story, while compelling on a macro level, is hard to follow in its details; and the ending — well, I just did not understand or enjoy it. It certainly did not resolve important story lines. In fairness however, Fast X is not supposed to be the final movie of the Fast and Furious franchise. This is just one of the final chapters. According to Wikipedia, a sequel to Fast X is expected to be released in 2025, followed by a twelfth and final film that is under development.
Hopefully the Fast and Furious franchise will be redeemed. I certainly hope so. I just wish that Fast X had given us at least a little bit more to feel good about. It looks like we will have to wait for the promised sequels for that and to try to make better sense of it.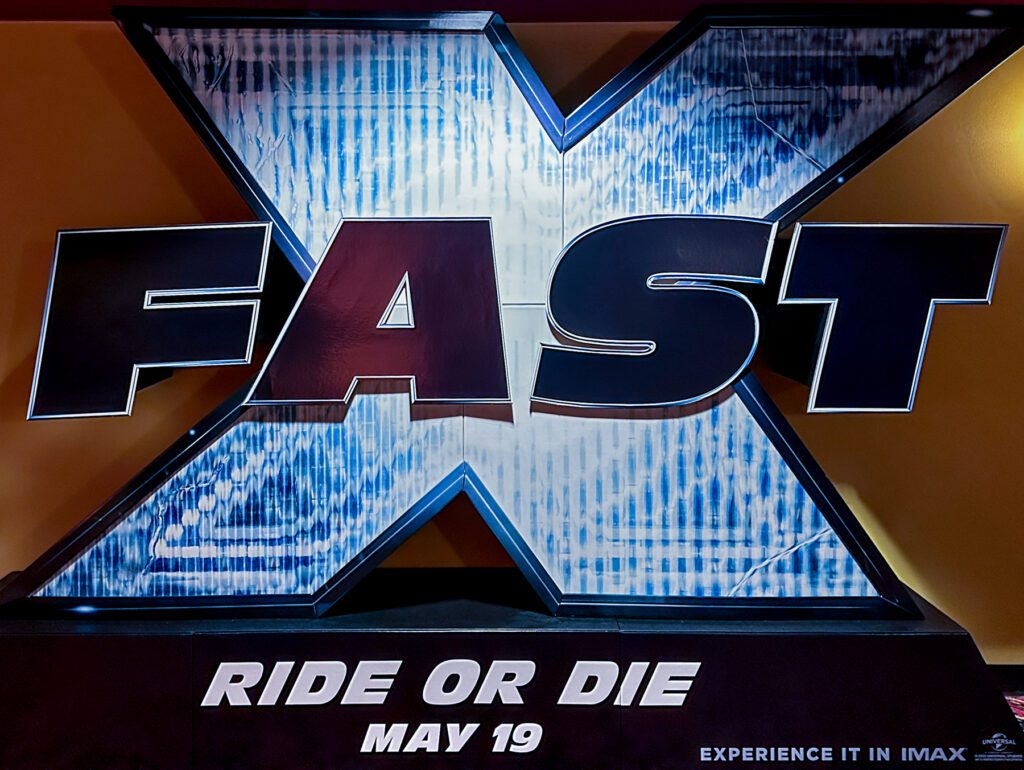 Yes, I am disappointed with Fast X. However, my opinion could well be in the minority. To avoid the possibility of having my reviews changed by the opinions of other reviewers, I did not read anyone else's opinions before writing this review. Instead, my opinions presented here are just that — my opinions, and mine alone. Fast X might be wildly popular. Time will certainly tell.
To see the latest trailer, videos, still photos and more for Fast X, visit the Fast X website at https://www.fastxmovie.com.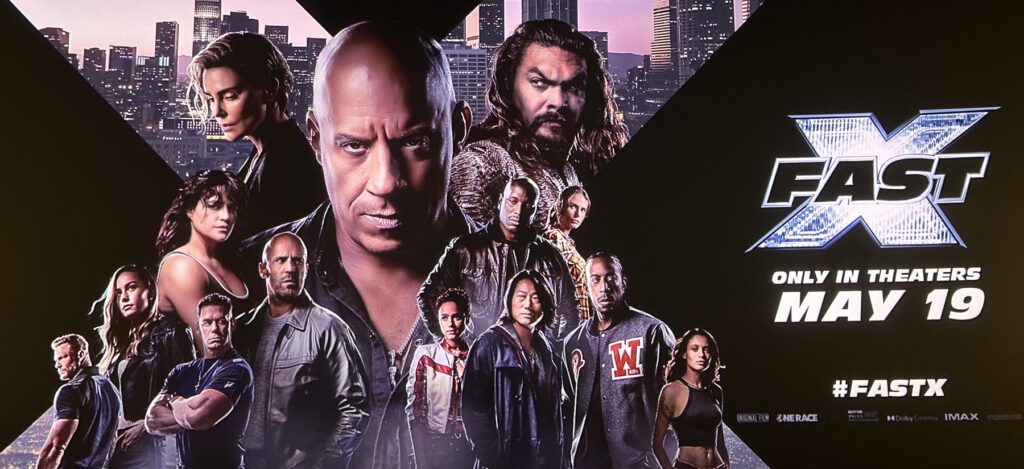 To explore a wide variety of content dating back to 2002, with the most photos and the latest text, visit "AutoMatters & More" at https://automatters.net. Search by title or topic in the Search Bar in the middle of the Home Page, or click on the blue 'years' boxes and browse.
Copyright © 2023 by Jan Wagner – AutoMatters & More #790