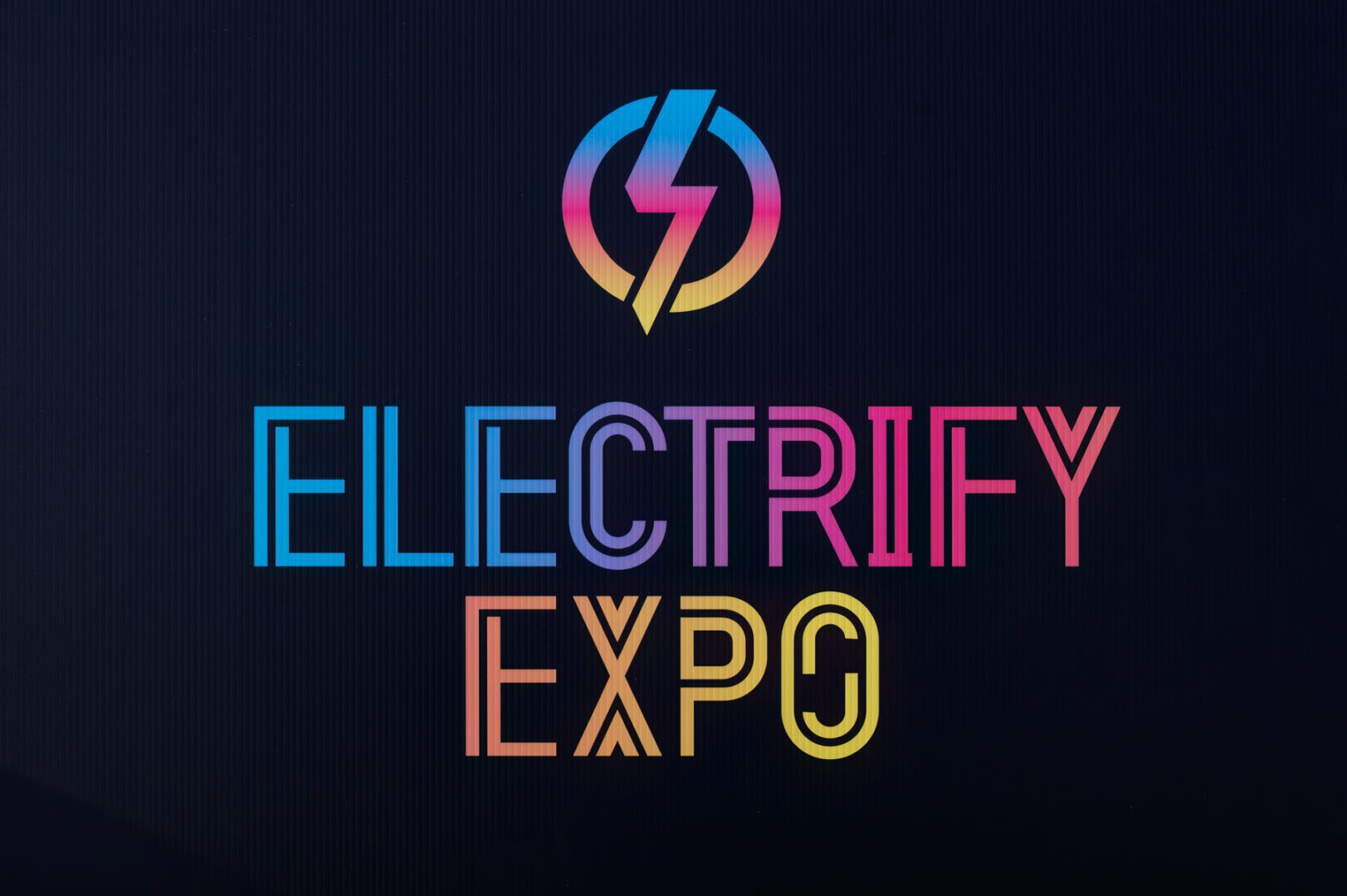 Stunning EV revelations from Sandy Munro at Electrify Expo in Long Beach
Electrify Expo was held in Southern California last weekend, visiting Long Beach on the first stop in its cross-country U.S. tour. "Electrify Expo is North America's largest electric vehicle festival, filled with over 1 million square feet of the world's top electric brands! Experience and drive electric cars & trucks, ride E-Bikes, E-Motorcycles, E-Scooters, E-Skateboards, & E-Watercraft. Enjoy great food, music, a huge kids zone, and learn about all things electric."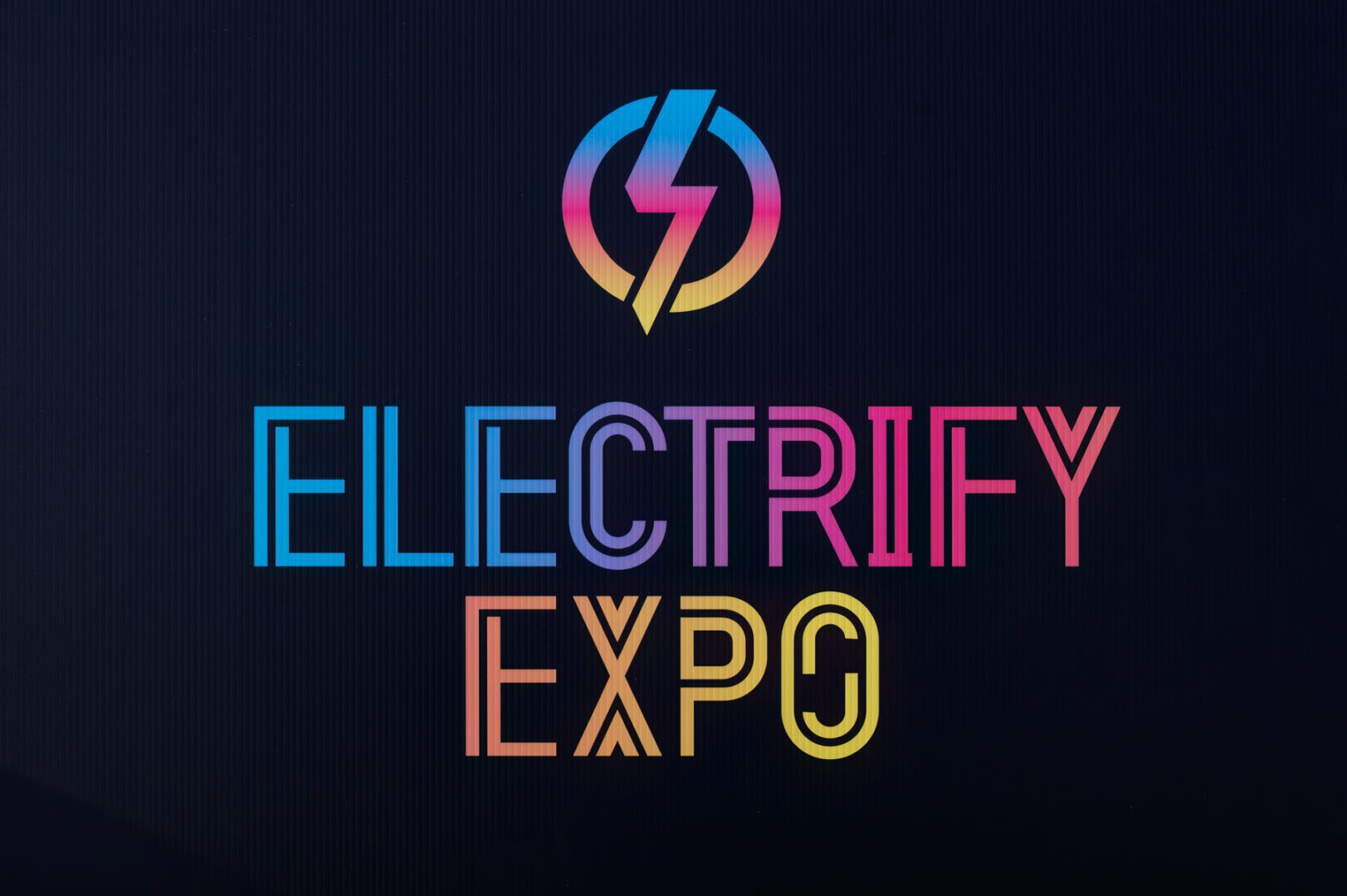 Friday was Industry Day at Electrify Expo, which added a full program of informative presentations for members of the industry and the press.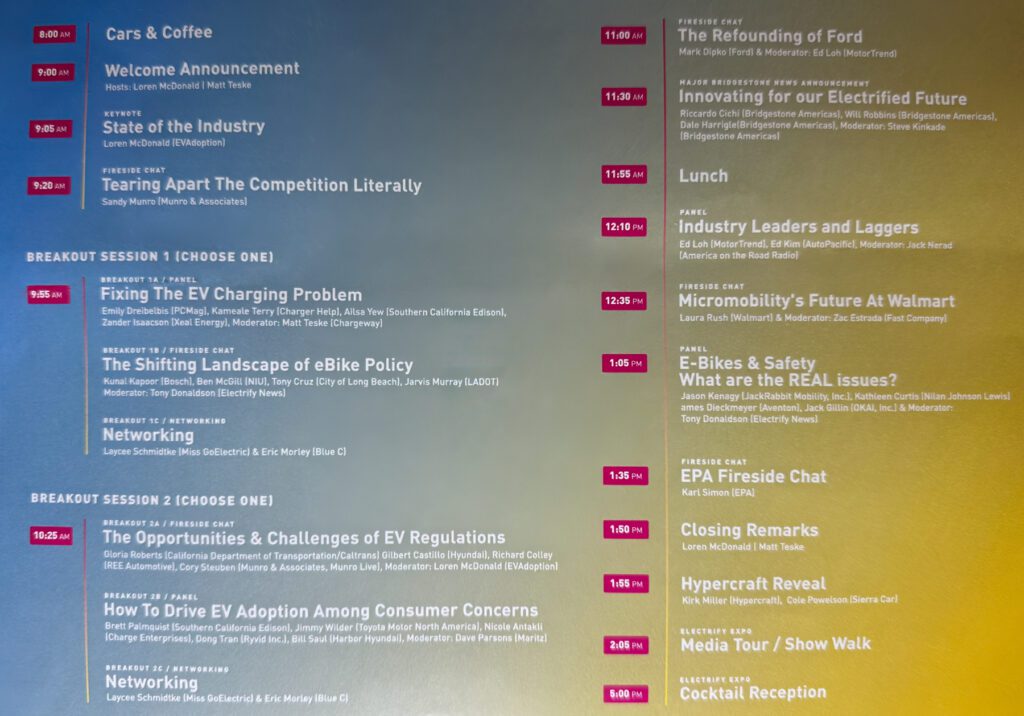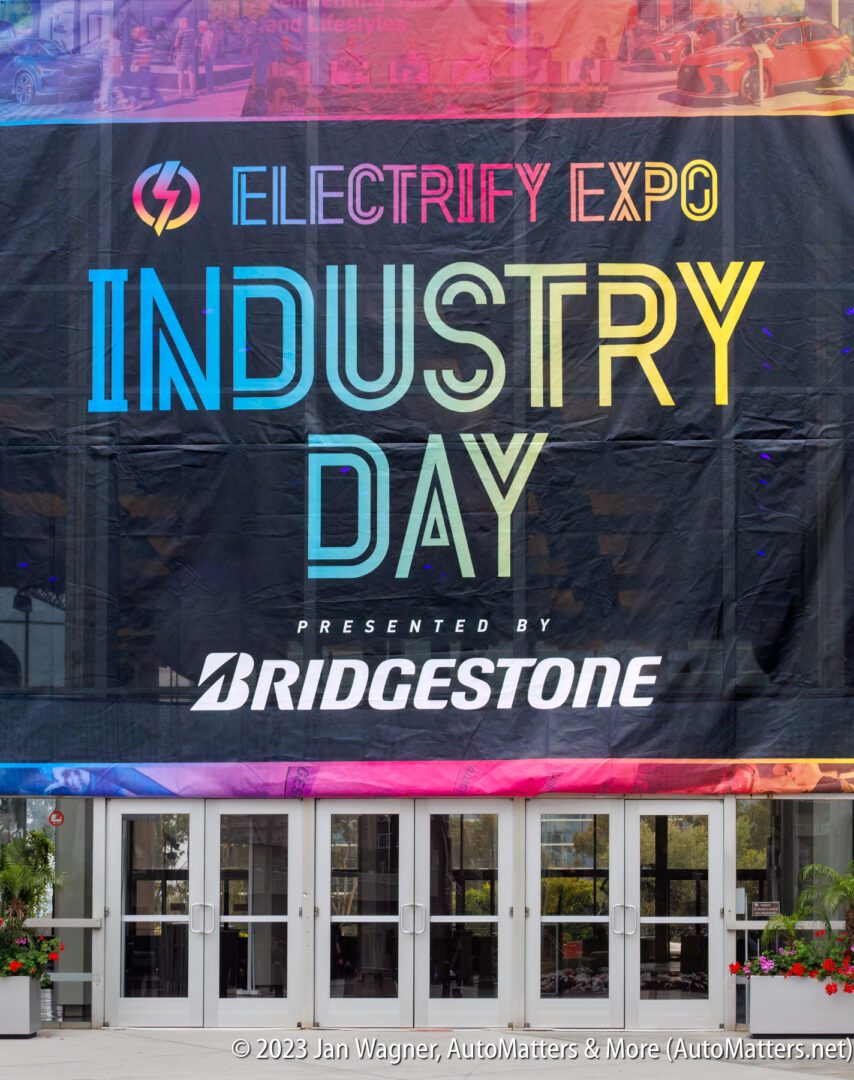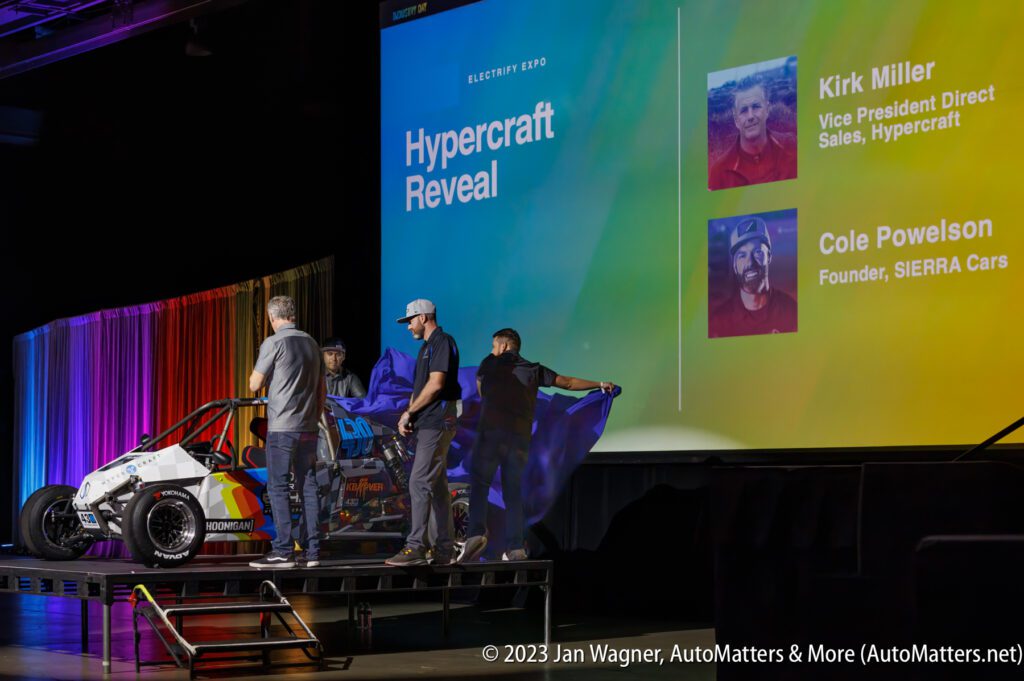 An incredibly revealing and informative presentation by Sandy Munro made my road trip to Long Beach worthwhile all by itself.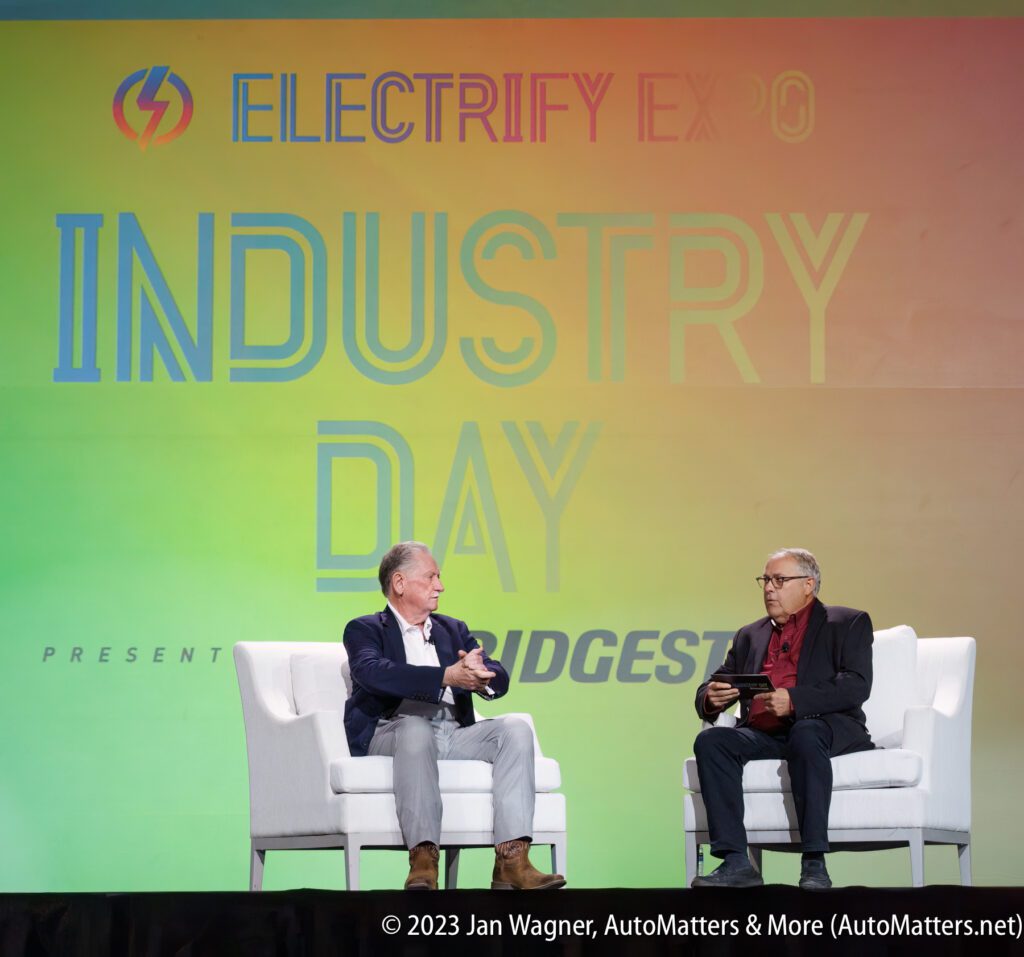 Sandy Munro is an automotive expert. You may know of him from watching his meticulous vehicle teardowns on YouTube. Munro & Associates "is a world leader in reverse engineering and teardown benchmarking."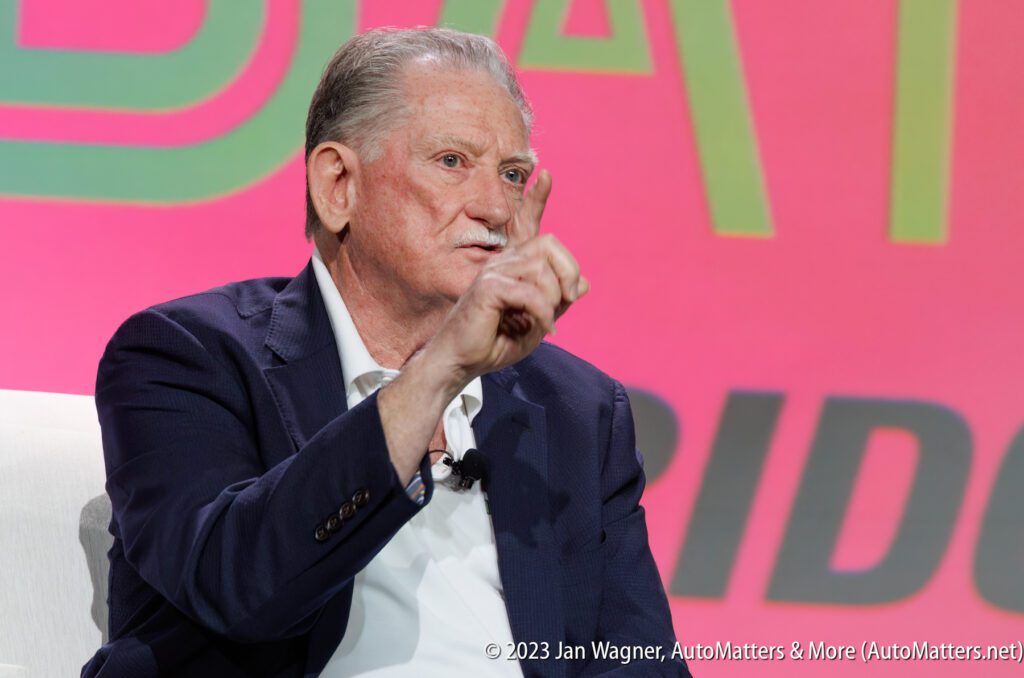 Since joining YouTube in 2020, the Munro Live YouTube channel (https://www.youtube.com/@MunroLive) — with 470 videos to date — has 374,000 subscribers and over 53 million views. The Munro Live Podcast has 5.78K subscribers. Munro Live (https://munrolive.com) has over 30,000 Twitter followers. When Sandy speaks, people around the world listen.
Sandy told us that the charging infrastructure is the bottleneck for EV adoption. He cited his 11-day, 8,500-mile trip from Detroit to California to meet Elon Musk, and back. He never once had a charging problem thanks to Tesla's widespread and reliable charging infrastructure — an accomplishment that is not yet possible in other manufacturers' EVs.
He said Tesla's electronics and software technologies are "anywhere from five to eight years ahead of anybody else." Everybody on the planet now is going to try and catch them. Tesla's castings combine basically 90 percent of the parts and almost 100 percent of the operations to fasten them in place. Furthermore, "Tesla moves faster than anybody. … They can probably get anything faster to market than everybody else. … 18 months and they've got a complete change to their vehicle." The only thing that Tesla is being beaten at right now is by Lucid's power system: their electric motor, differential and their gearbox."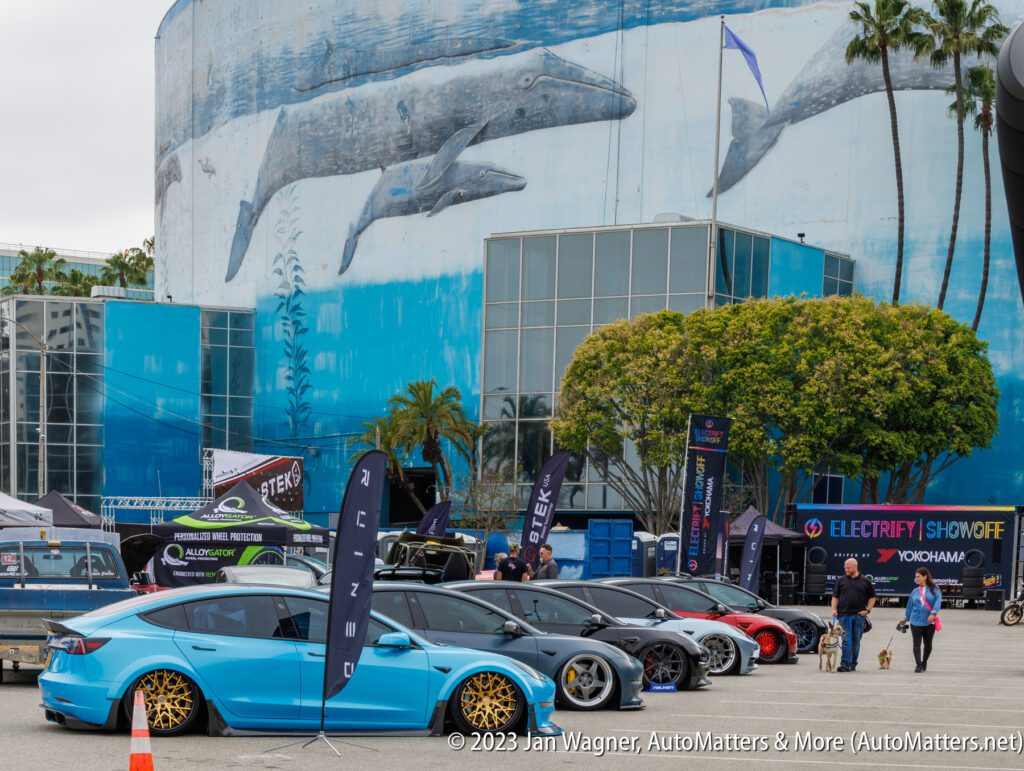 He also discussed battery technologies and the greatly increased longevity and ease of maintenance of EVs versus ICE vehicles; recommended Ford's F-150 Lightning electric pickup truck (he has one); and predicted that the U.S. will have to allow Chinese cars in (BYD is a leader). He said he's spent a lot of time in China and that "I guarantee you their products are as good as anything that can be put out by BMW, Mercedes or whomever. They are just as good, and I am predicting that by about 2030 there's going to be a giant amount of Chinese cars here in the United States, because they are well in advance of most of the OEMs here in the U.S.."
As reported by Dan Mihalascu in InsideEVs (see https://insideevs.com/news/655087/toyota-engineers-after-tesla-model-y-teardown-work-of-art/), what Sandy said about Tesla was acknowledged by Toyota's own engineers, who "recently conducted a teardown study of the Tesla Model Y, according to a report from Automotive News. "Taking the skin off the (Tesla) Model Y, it was truly a work of art. It's unbelievable," said one Toyota executive who analyzed the Tesla part by part. Manufacturing breakthroughs like the use of giga casting to eliminate countless parts and brackets, and the structural battery pack that acts as the car's floor itself were singled out by Toyota engineers. They reportedly identified four main areas where Tesla has a big advantage over Toyota: dedicated platform, advanced battery, designated EV production site, and software-defined architecture. Tesla has all four of those, Toyota has none – at least not yet. The teardown showed how far behind some old-guard automakers like Toyota really are when it comes to EVs."
Dozens of companies exhibited at Electrify Expo.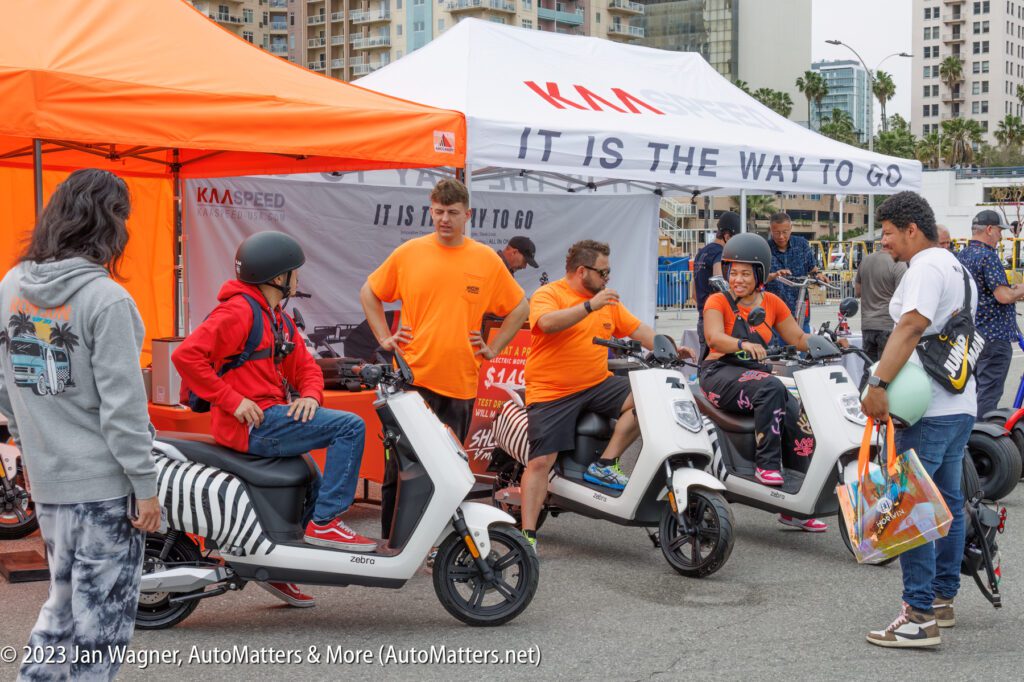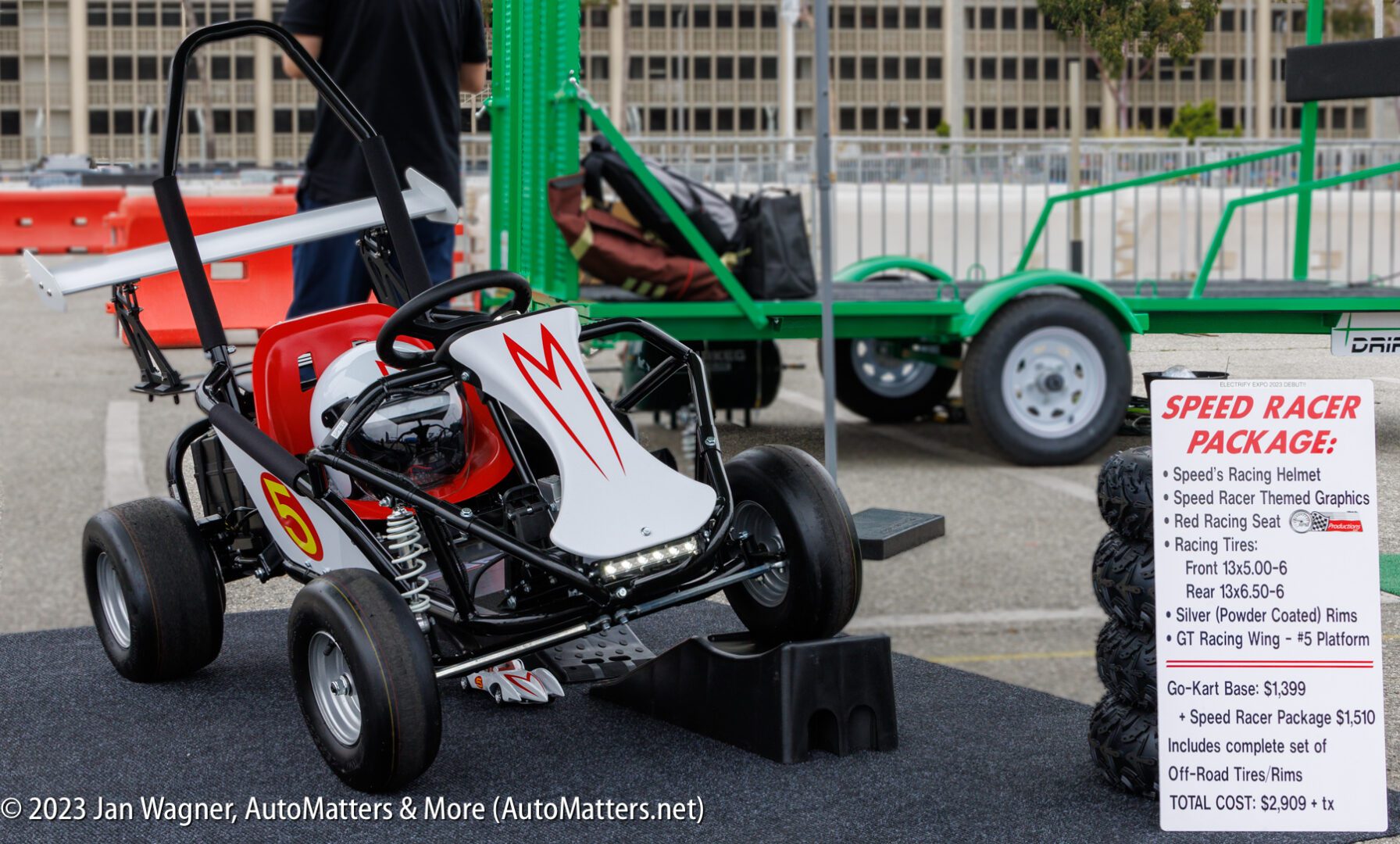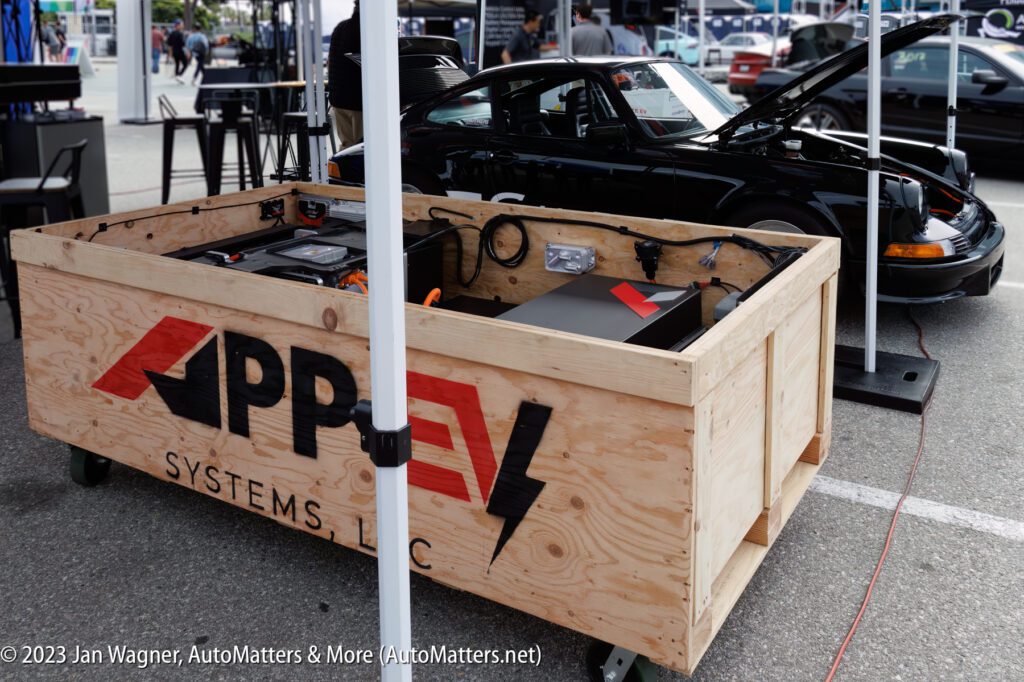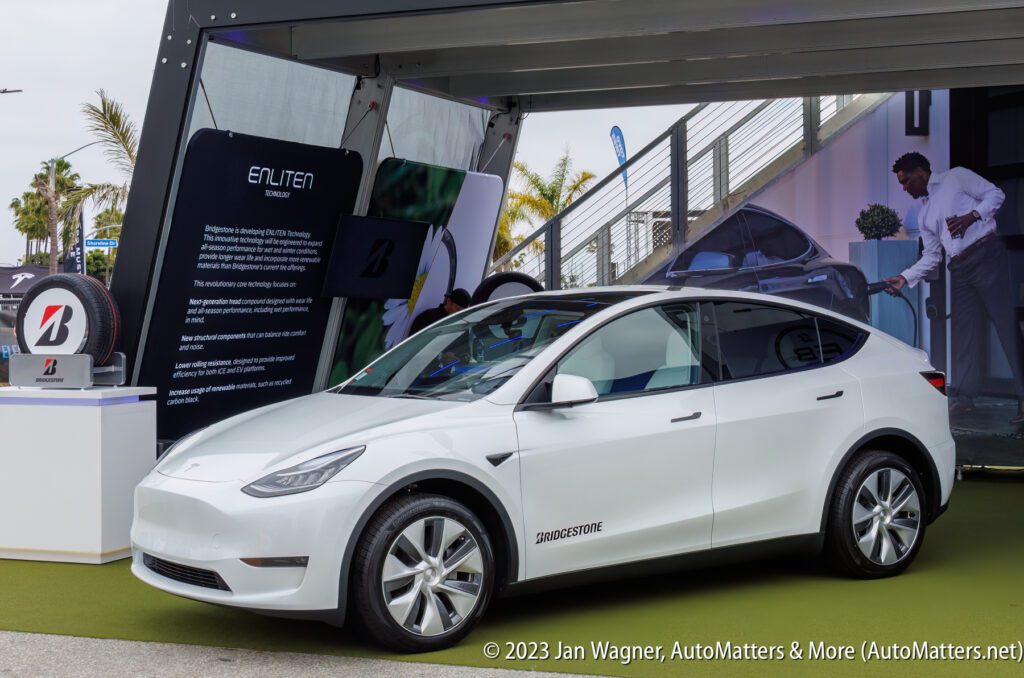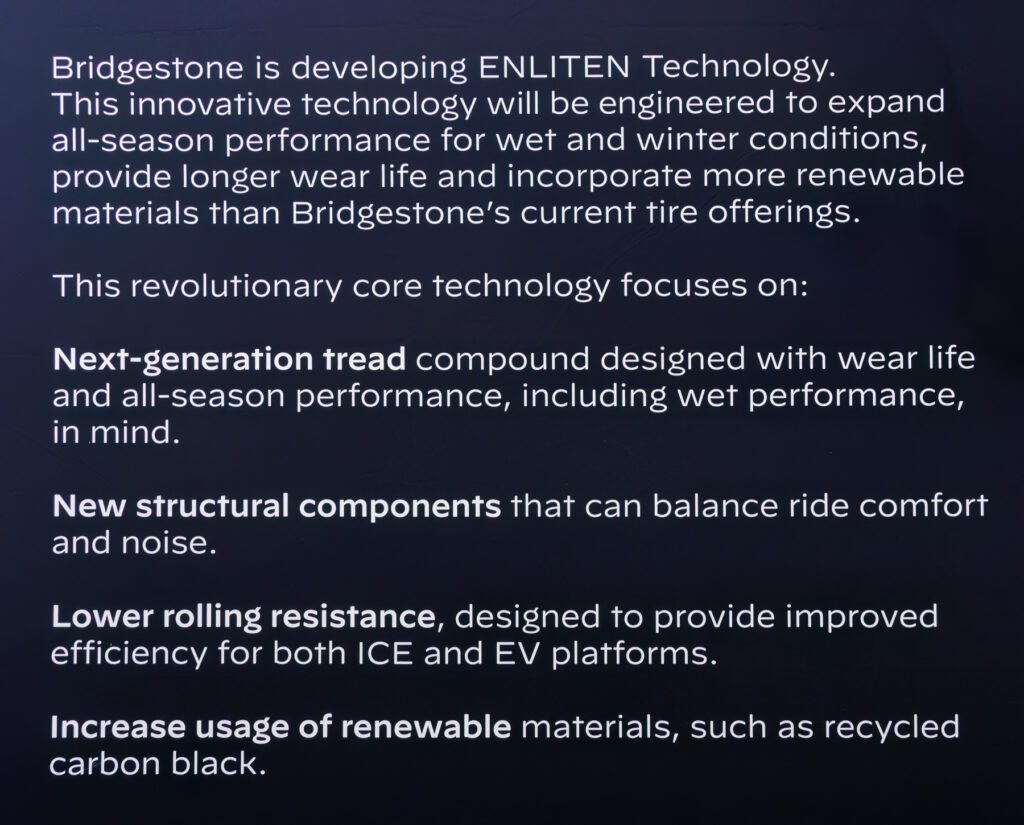 While I did not test-ride any of the many e-bikes, e-scooters and other personal mobility devices, I did take advantage of test drives in the Ford Mustang Mach-E GT (https://www.ford.com/suvs/mach-e/)…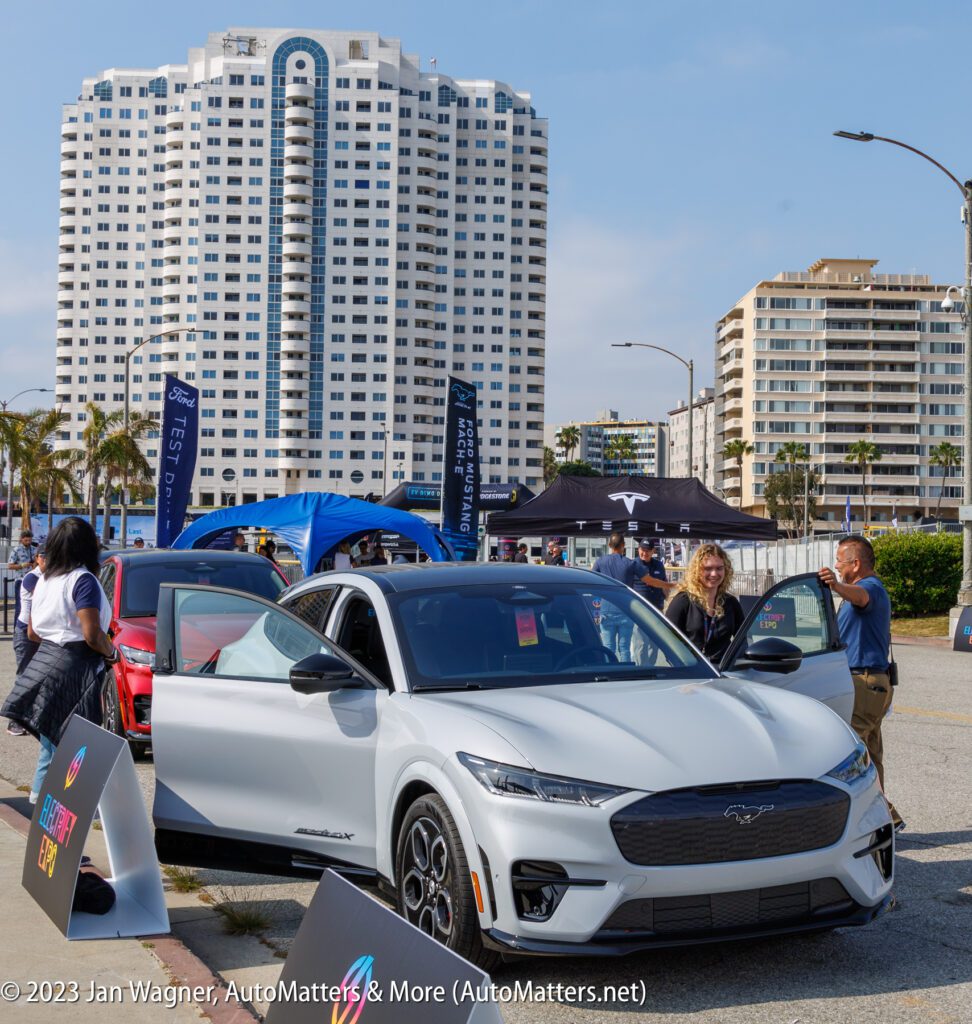 … and Toyota's Mirai fuel cell car (https://www.toyota.com/mirai/), which "generates power by combining hydrogen with oxygen from the outside air."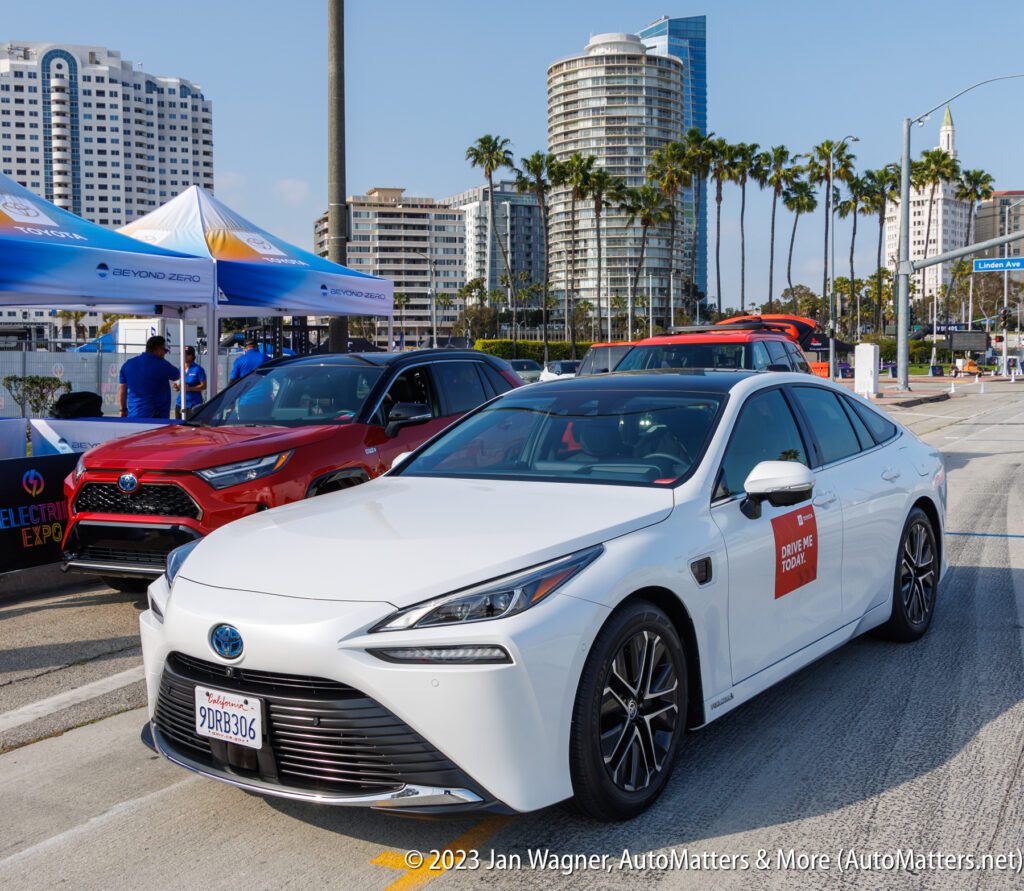 To learn more about Electrify Expo and where it will be held across the country, visit: https://www.electrifyexpo.com.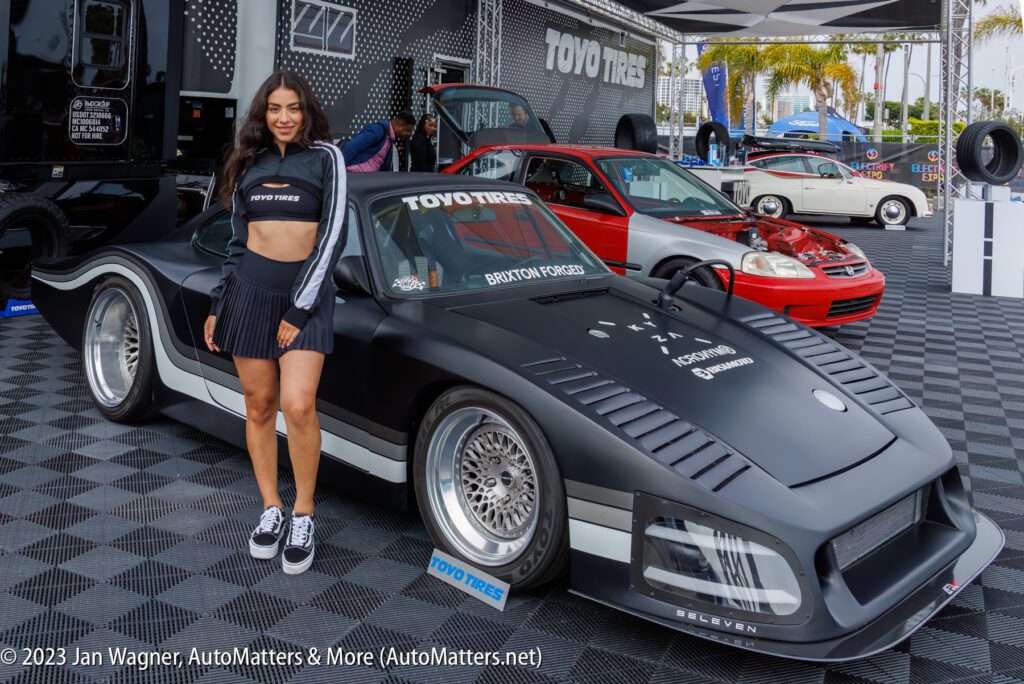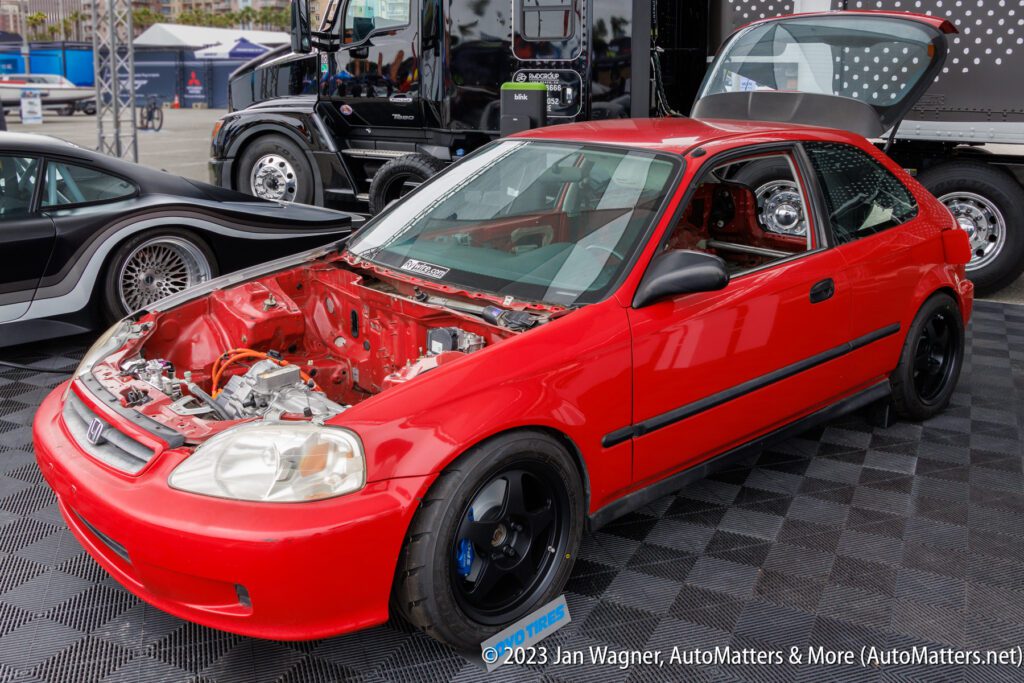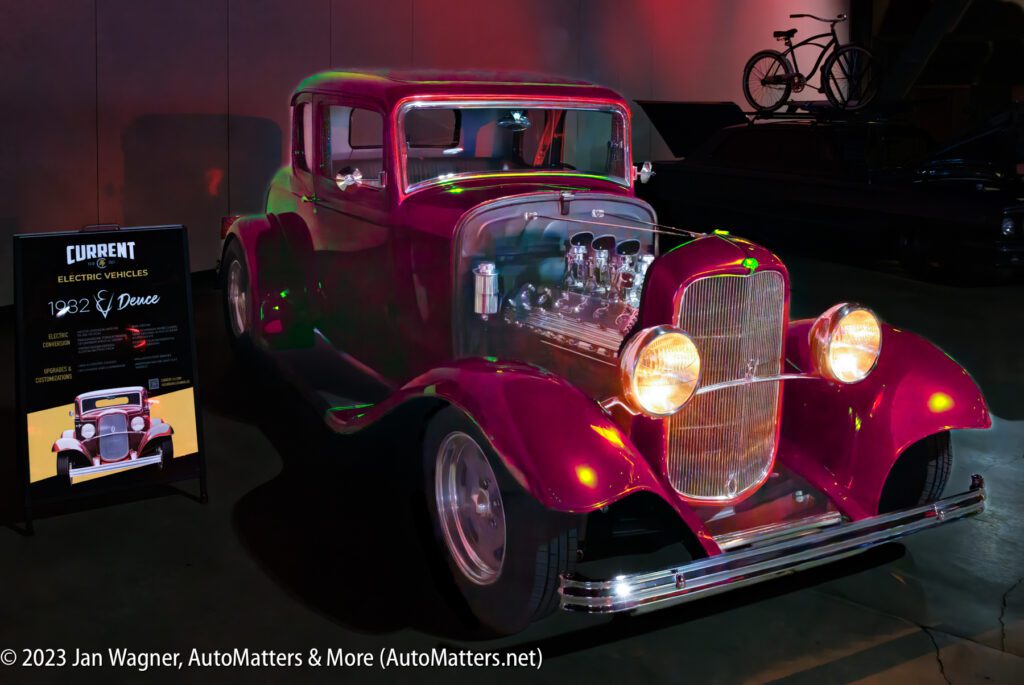 To explore a wide variety of content dating back to 2002, with the most photos and the latest text, visit "AutoMatters & More" at https://automatters.net. Search by title or topic in the Search Bar in the middle of the Home Page, or click on the blue 'years' boxes and browse.
Copyright © 2023 by Jan Wagner – AutoMatters & More #791r3