TOUGHTESTED POCKET JUMP STARTER & SOLAR BATTERY, PLUS "AVENGERS: INFINITY WAR"
Cool travel electronics & reviewing the latest Marvel movie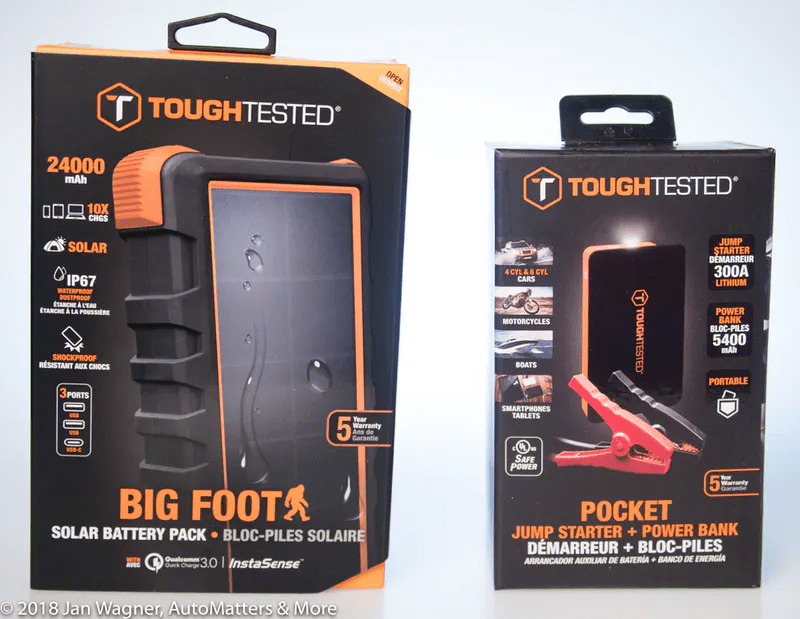 ToughTested sent two innovative and especially convenient tech products for review this week. Then check out the review of "Avengers: Infinity War," sure to be a hot and possibly controversial new movie at the box office.
TOUGHTESTED BIG FOOT SOLAR BATTERY PACK
This product is simply brilliant. With the largest capacity of three new ToughTested solar power banks, "BIG FOOT" is a high capacity (24,000 mAh), waterproof, dustproof and shockproof solar battery pack with Qualcomm Quick Charge 3.0.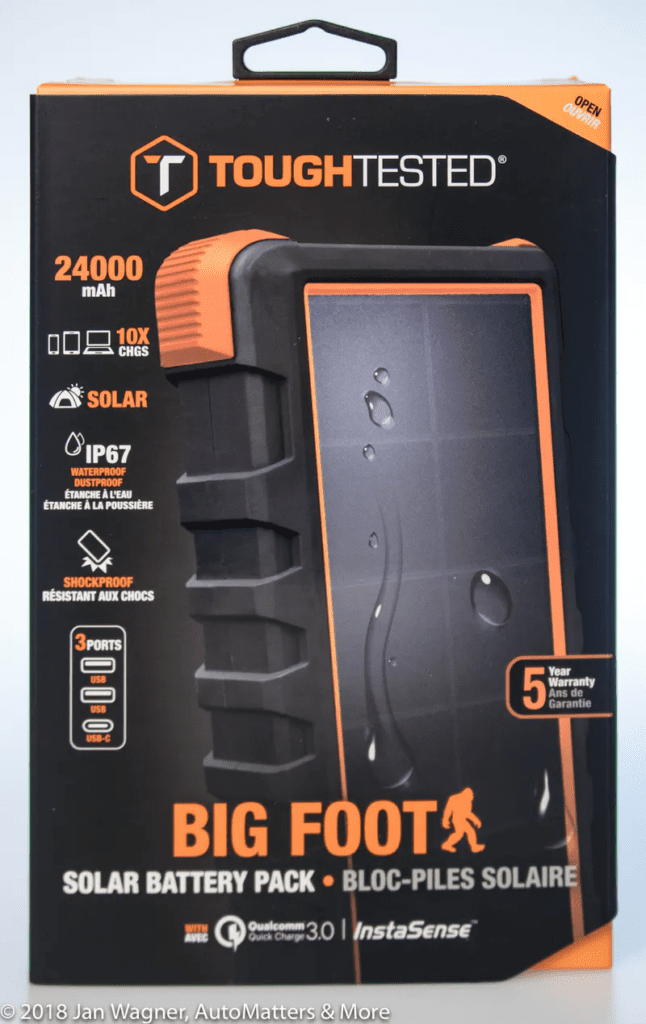 Take it with you when you go on a camping trip or simply out for a day in the great outdoors. The power bank can rapidly charge multiple devices at the same time, although for the fastest charging it is recommended to charge a maximum of two devices at a time. It cannot be charged and discharged at the same time. The solar panel is designed for emergency charging of your laptop, phone or tablet.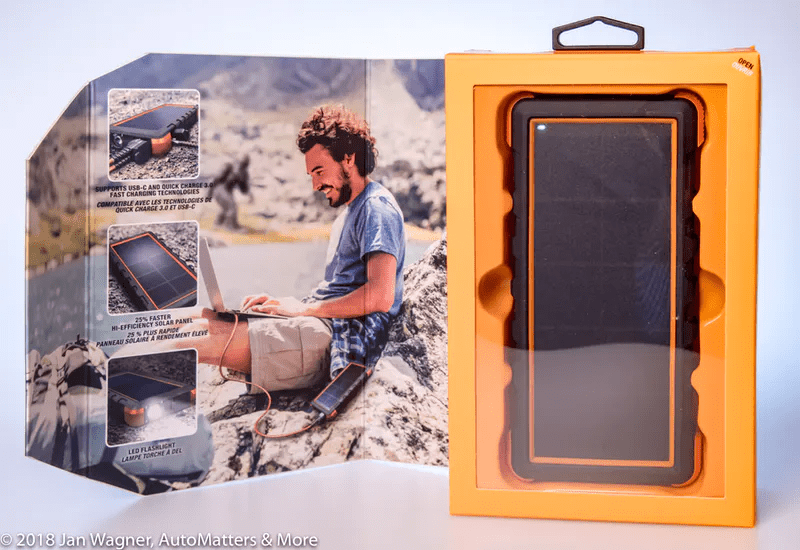 "BIG FOOT" has three ports with waterproof covers: two USB and one USB-C. The battery's charging status is indicated by four LEDs. The built-in LED flashlight even has programming to flash an S.O.S.!
Qualcomm Quick Charge 3.0 is compatible with fast charging technology in Samsung, LG, HTC and Motorola phones.
Supplied accessories include a premium braided USB-A to USB-C cable and a carabiner (for carrying the "BIG FOOT," not for climbing).
The suggested selling price of "BIG FOOT" is $129.99. It has a five-year warranty. For more information, go to ToughTested.com.

TOUGHTESTED POCKET JUMP STARTER & POWER BANK
About the size of a cellphone, this extremely compact, lightweight jump starter and power bank is designed to provide jump starting power to four- and six-cylinder cars (gasoline: up to V6 3.5L and diesel up to 2.0 L), motorcycles, boats, smartphones and tablets. This 5,400 mAh, lithium power bank provides enough 12-volt/150-300A starting power for up to ten starts, and to charge a phone up to three times. It can be recharged and ready to go in only
four hours.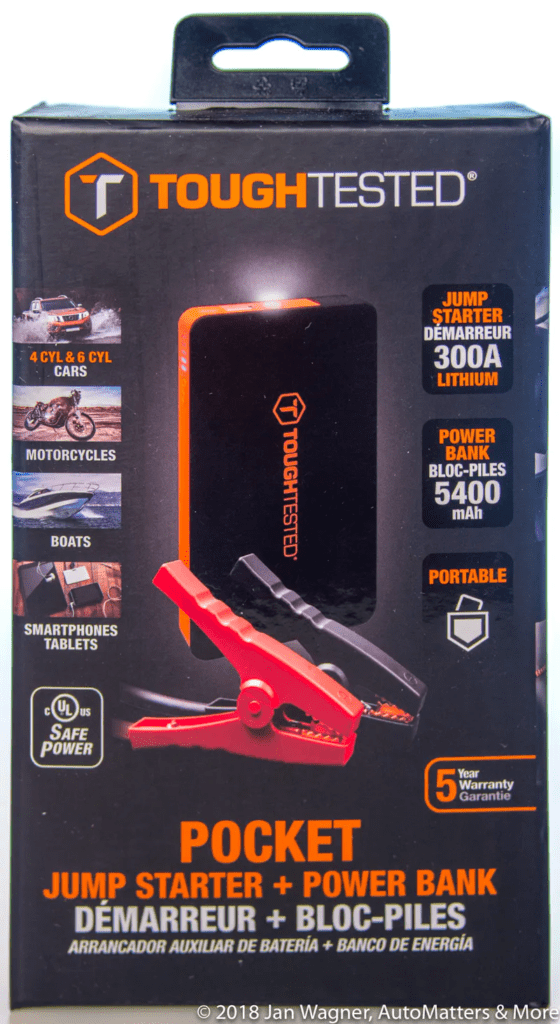 Equipped to help you in case of emergencies, it too has a flashlight with a setting to send
an S.O.S.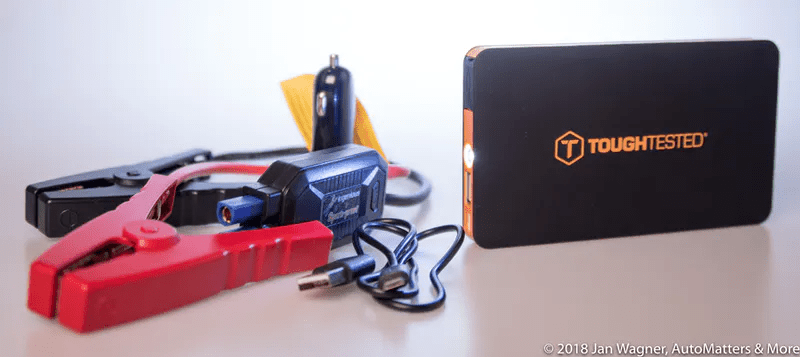 It includes "Ingenious Spark-proof" battery cables and clamps, a 12V DC car adapter for a cigarette lighter/charging socket and instructions for how to jump start a vehicle. It carries a five-year warranty.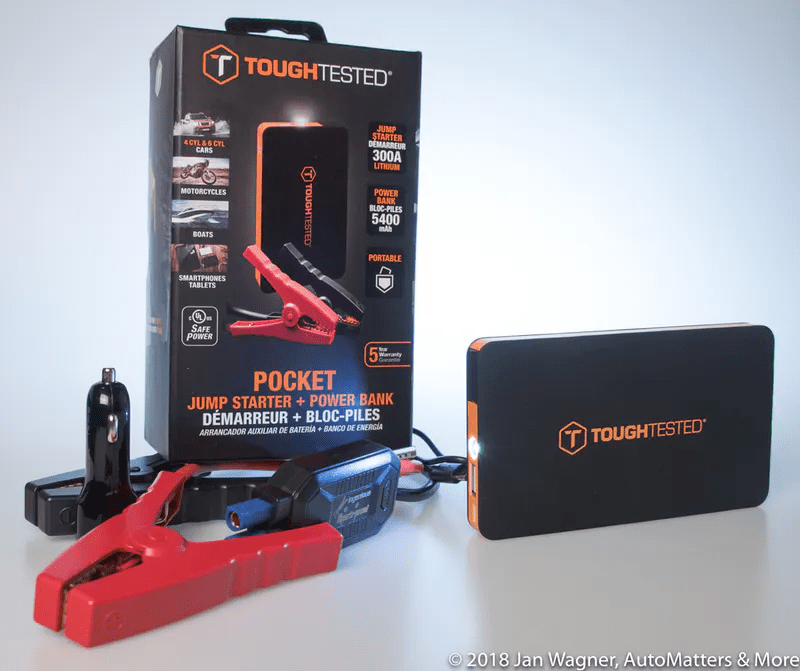 Its suggested selling price is $99.99. For more information, visit ToughTested.com.
"AVENGERS: INFINITY WAR"
This third "Avengers" installment in the ever-increasing Marvel Cinematic Universe (19 films to date over a ten year period, beginning with "Iron Man" in 2008) is perhaps the most ambitious "Avengers" film yet.
The conflict in "Avengers: Infinity War" is on a galactic scale. The spectacle is enormous. When you blink you might miss something.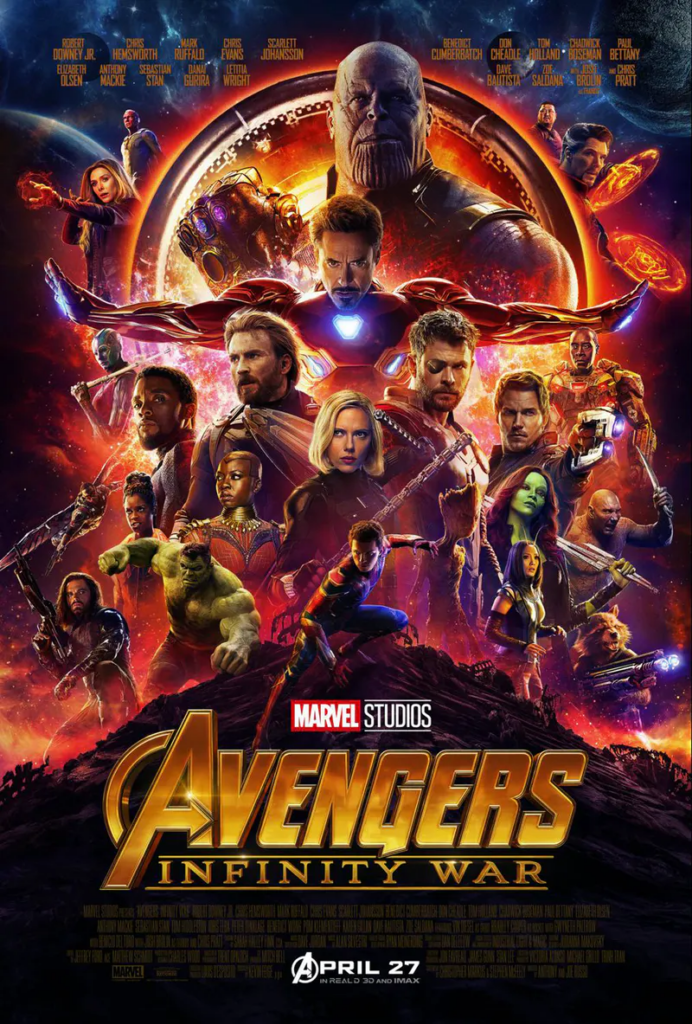 Thanos is a villain unlike any other, and he is on a rampage. The sheer magnitude of the challenge confronting the Avengers calls for a massive response from the greatest number of Avengers we've ever seen together. The assembled team includes Tony Stark/Iron Man, Thor, Bruce Banner/The Hulk, Steve Rogers/Captain America, Natasha Romanoff/Black Widow, Colonel James Rhodes/War Machine, Doctor Strange, Peter Parker/Spiderman, T'Challa/Black Panther and Gamora, as well as Nebula, Loki, Vision, Wanda Maximoff/Scarlet Witch, Sam Wilson/Falcon, Bucky Barnes/Winter Soldier, Heimdall, Okoye, Wong, Mantis, Drax, Groot, Rocket and Peter Quill/Star-Lord. Also making appearances are Pepper Potts, The Collector and, in his ever present cameo, the great Stan Lee. You got all that?
If, therefore, we measure getting what we come to see in Avengers movies by the overwhelming number of superheroes present, "Avengers: Infinity War" delivers in a very big way – but to what end?
The well-rounded, nuanced characters have depth and flaws, and stir the gamut of our emotions. Their motivations are thought provoking. It can be argued that the most seemingly evil acts are perhaps rationally motivated, opening this film up to heated critical debate and controversy, as alluded to earlier.
Just as the number of Avengers seen here is record-breaking, so too may be the number of people listed in the closing credits. The tremendous volume of computer-generated effects and animation was a massive undertaking.
Speaking of the credits, do stay until the very end. There is a bonus scene and it is important.
COPYRIGHT © 2018 BY JAN WAGNER – AUTOMATTERS & MORE #538