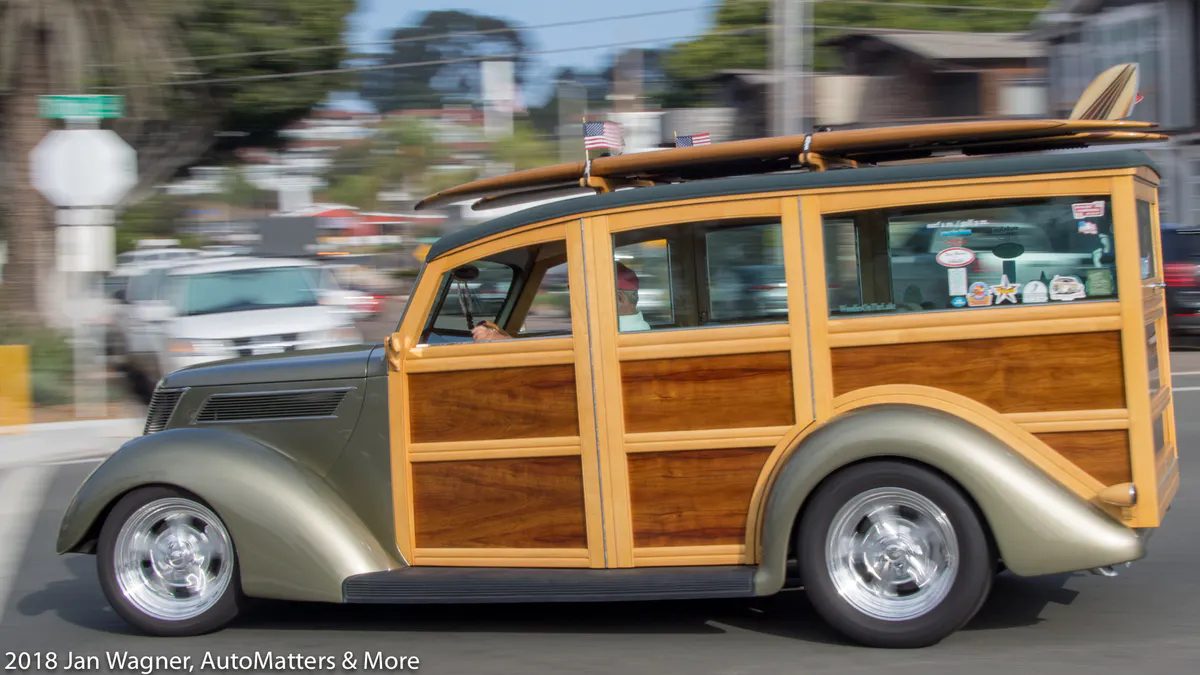 WAVECREST 2018: WORLD'S LARGEST & LONGEST-RUNNING GATHERING OF WOODIE VEHICLES
Woodies gather by the ocean in Southern California
A woodie is a car with a wooden framework over wooden panels on its exterior – typically on the sides and often on the rear, too.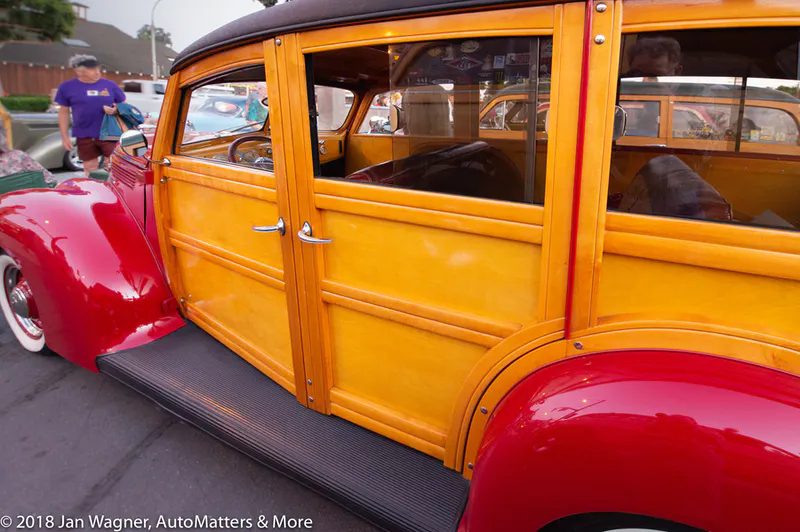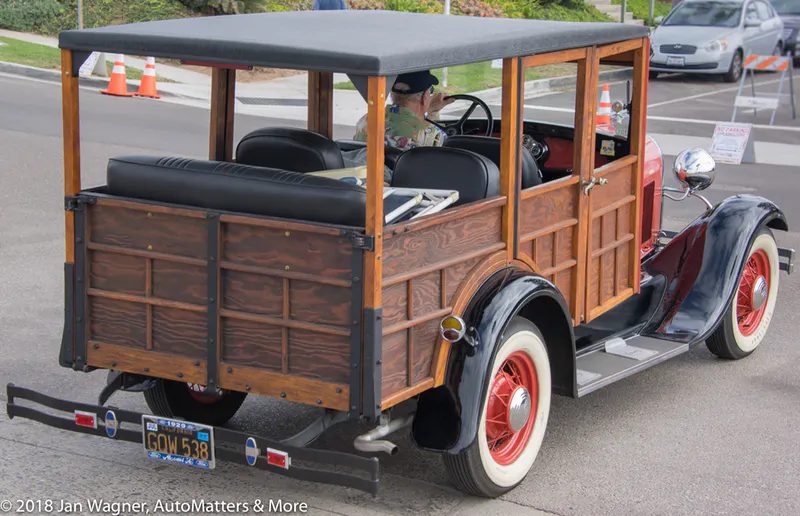 For the past 39 years, the San Diego Woodies have hosted a meet called Wavecrest. They say that "Driving a Woodie Makes You Smile," as does just looking at a woodie.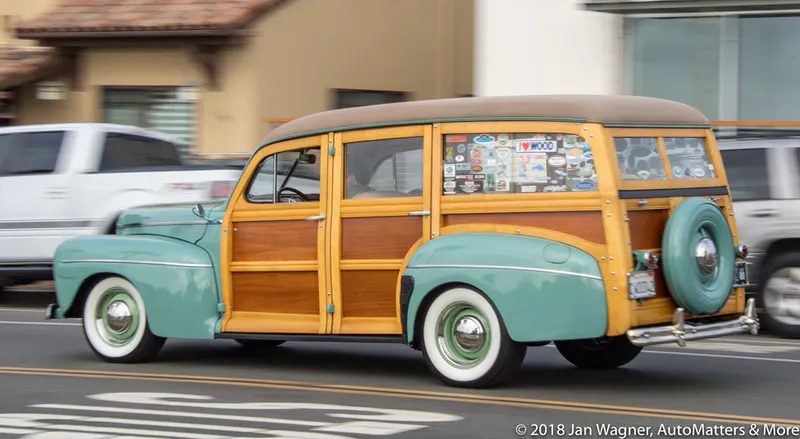 This year's Wavecrest was designated as the Second Annual National Meet, with woodies arriving from near and far.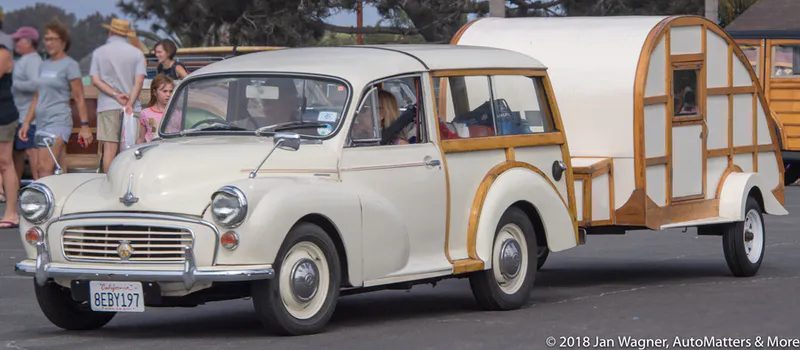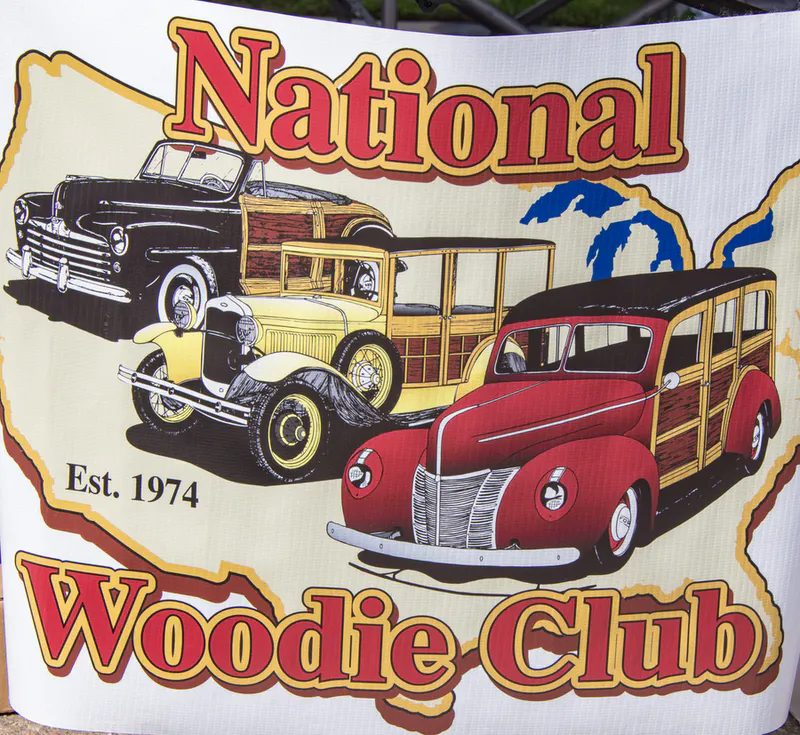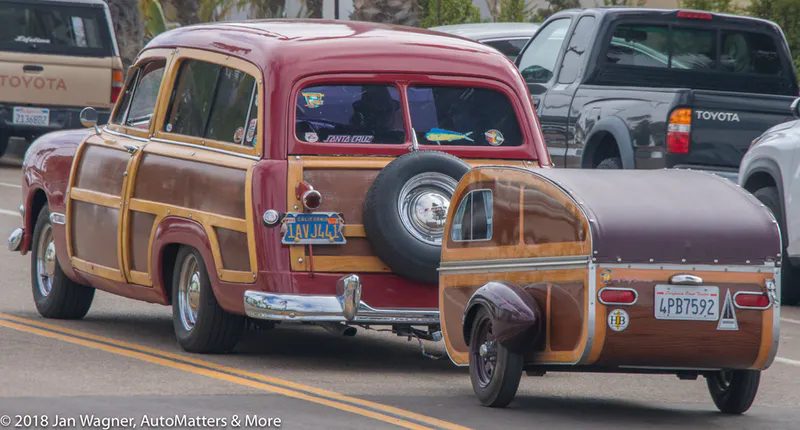 Wavecrest is a gathering of people with a common passion – woodies. It is a social event that members look forward to all year. It reminds me of the annual Porsche Parade for Porsche owners (I used to own a 911).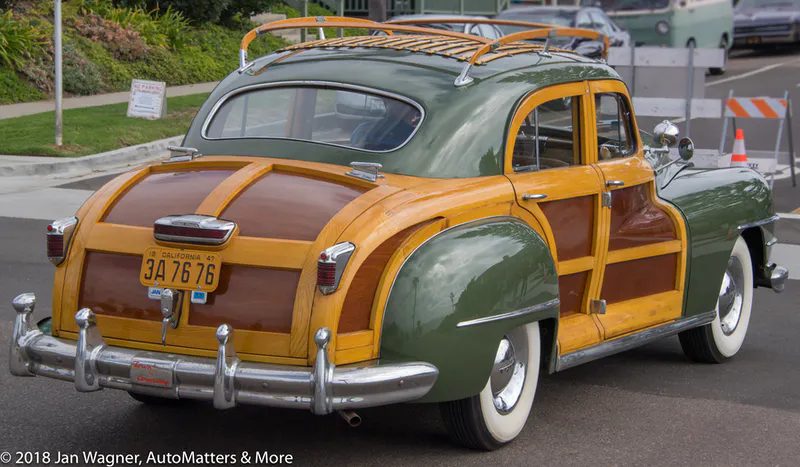 Wavecrest's activities were spread over four days, beginning on Thursday, Sept. 20, when woodies were displayed for the final Encinitas cruise night of the year, organized by the Encinitas 101 Association (101 as in Highway 101 – the Coast Highway, where the cruise nights are held). You may recall that the previous cruise was also covered here (to see more classic automobiles, check out AutoMatters & More #555, entitled "Highway 101 Cruise, NSU RO 80 & How Car Repairs are like Home Repairs").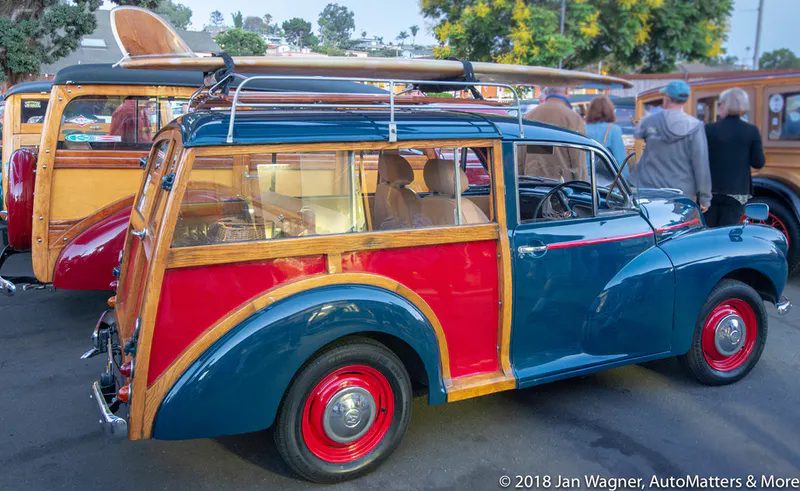 Several streets that intersect with the 101 in downtown Encinitas were temporarily closed for the duration of the cruise, so that the cars could be displayed. Many were parked at Charlie's Tire & Smog, while others parked alongside Highway 101.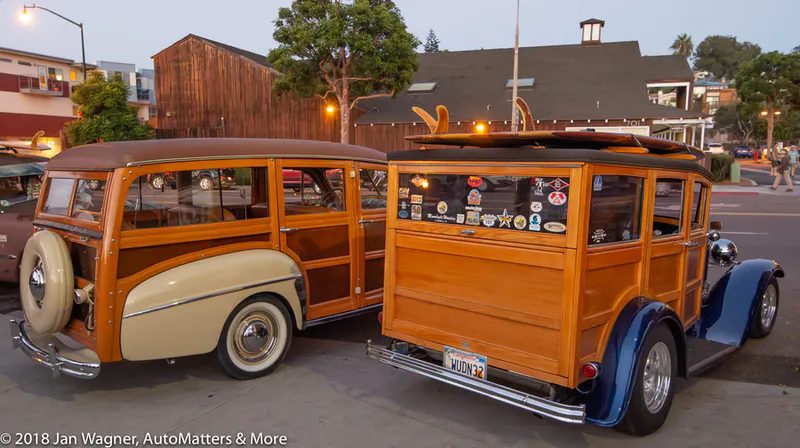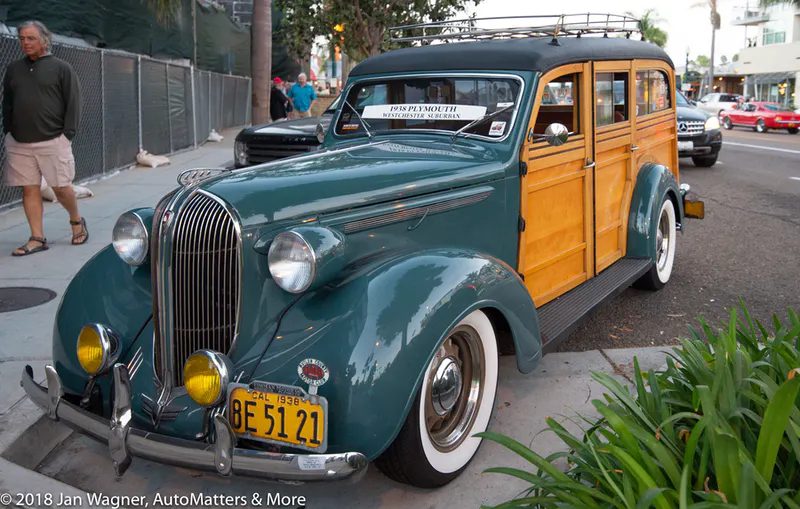 Live music played, a few people danced in the streets, and restaurants and assorted shops were busy, as cars cruised slowly by on the 101.
After the sun set, and not ready to call it a day, we strolled along a short stretch of Highway 101, checking out the nearby shops and eateries.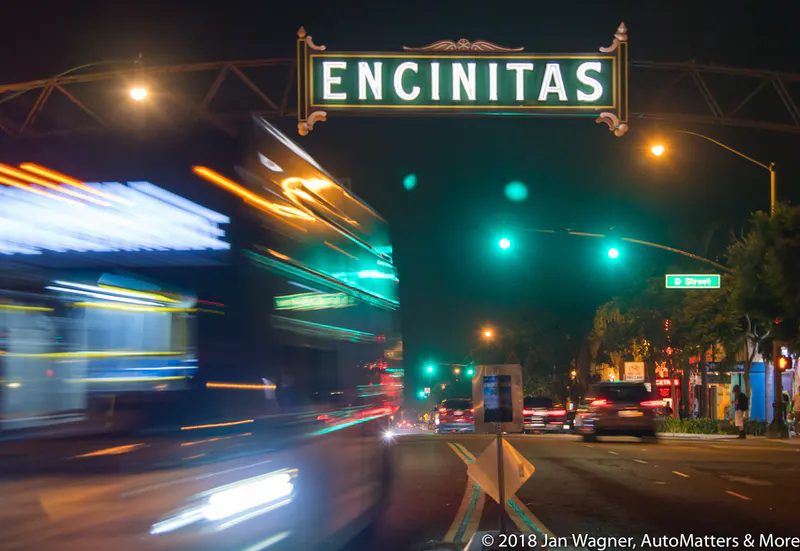 We came across a fascinating curio shop called Coast Highway Traders. It featured amazing, yet affordable works of art from Mexico, in celebration of the Mexican Day of the Dead holiday (Dia de Muertos. To gain an appreciation for this holiday, I highly recommend that you see the Pixar movie "Coco." Seriously).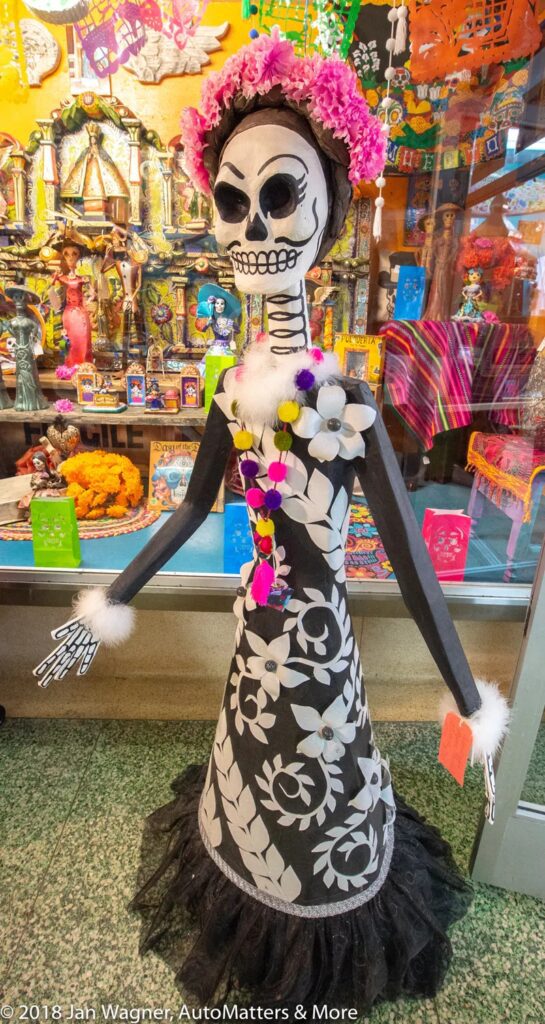 – Art from Mexico celebrating Day of the Dead at Coast Highway Trading in Encinitas, California.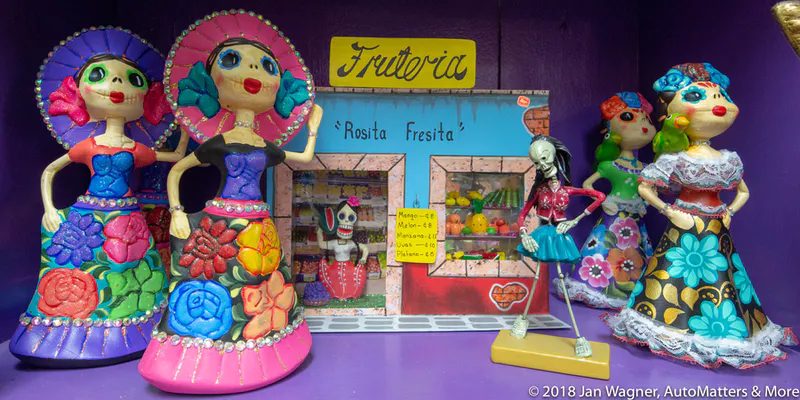 A little bit further along, a couple were taking photos of their beautiful sportscar. We learned that it is a Cobra replica with a modern drivetrain, and was manufactured by Backdraft Racing Roadsters in South Africa (see bamrides.com). I look forward to doing a story about these in a future AutoMatters & More.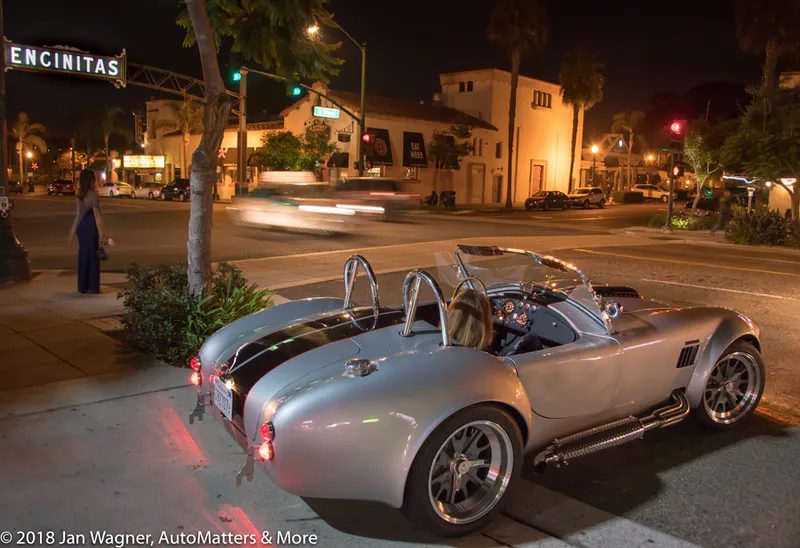 – Cobra replica in Encinitas, manufactured by Backdraft Racing Roadsters in South Africa (see bamrides.com).
We reached the furthest part of our walk when we stopped for homemade ice cream at Handel's ice cream parlor, across the street from Leucadia Pizzeria.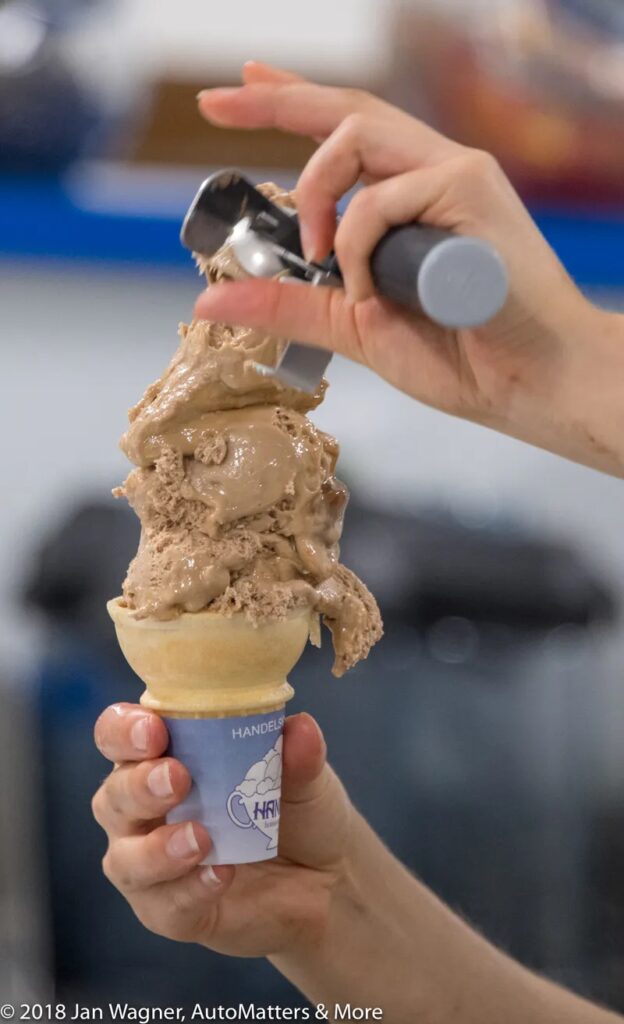 – Homemade icecream at Handel's Ice Cream Parlor in Encinitas, California.
On Friday club members caravanned in their woodies to the Miniature Engineering Craftsmanship Museum in Carlsbad, followed by a Welcome Party at the event hotel.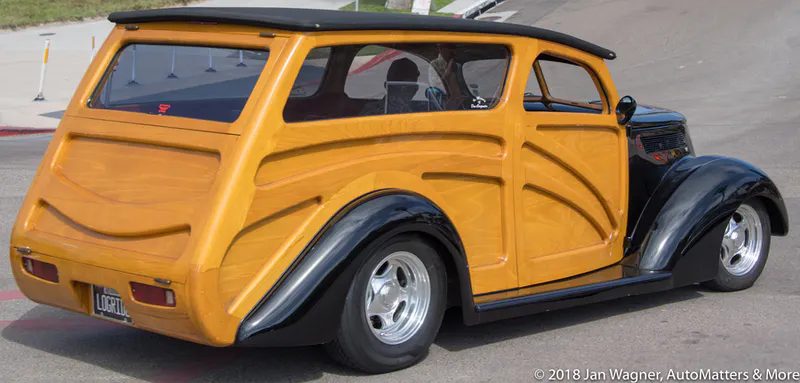 Saturday was the big day for the Wavecrest woodie meet. Most of the vehicles were displayed in the parking lot for nearby Moonlight Beach.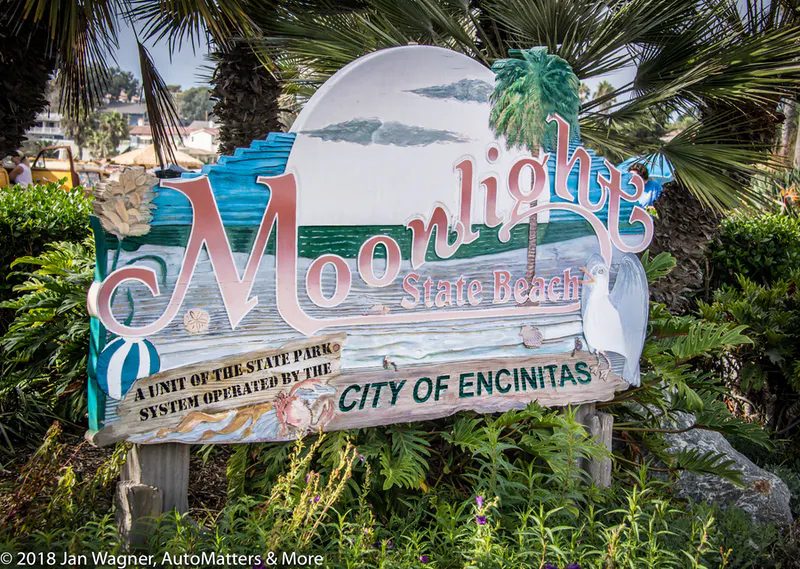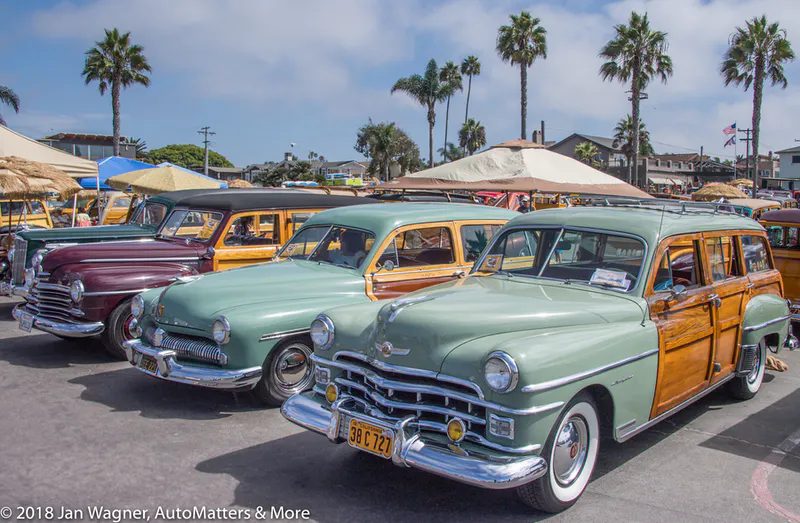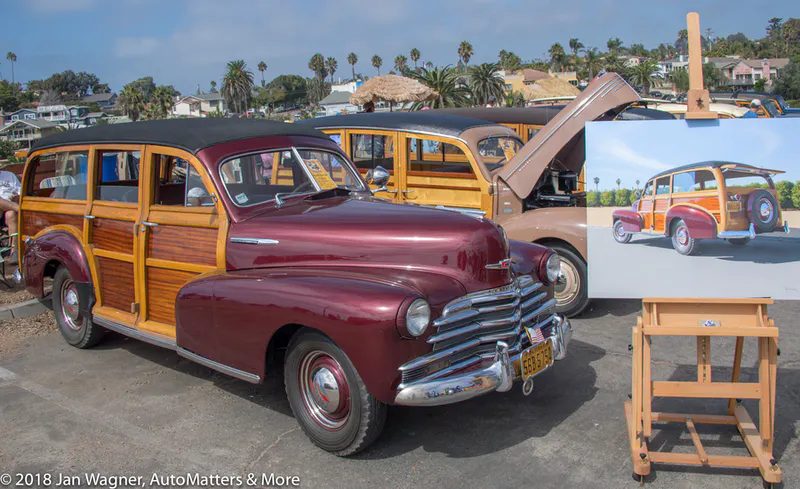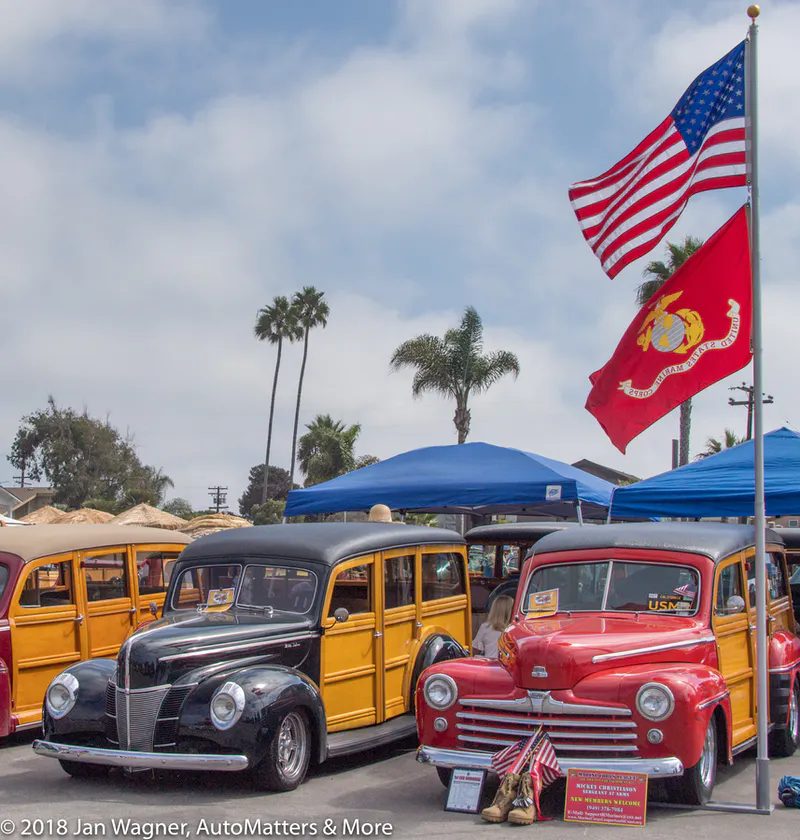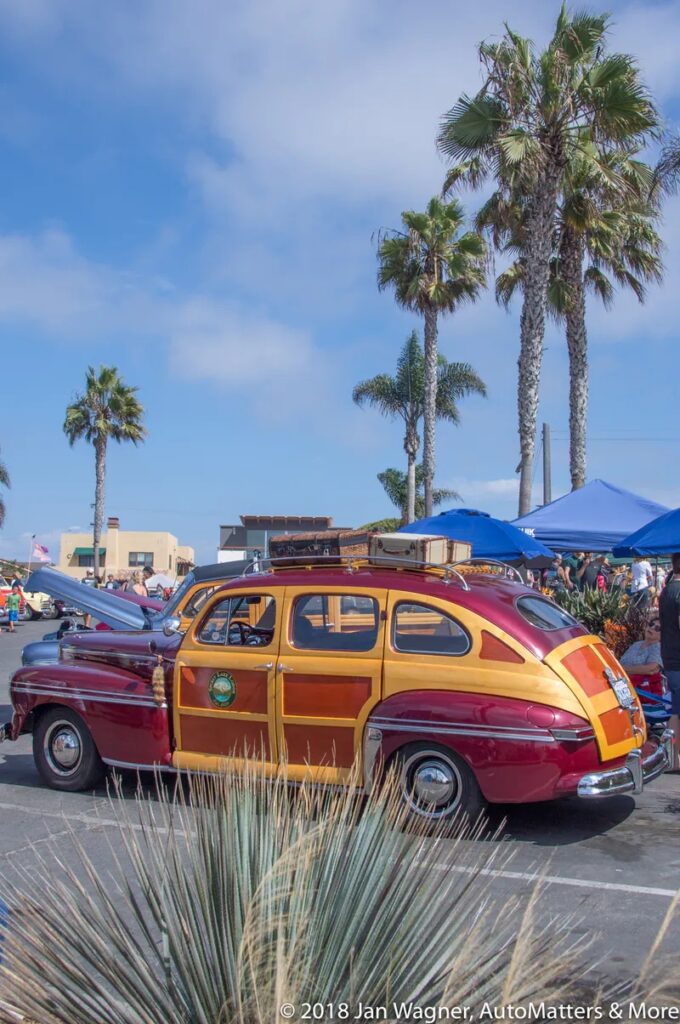 There the public and participants alike enjoyed all sorts of woodies, including a beautiful, vintage Rolls Royce — all to the accompaniment of live music.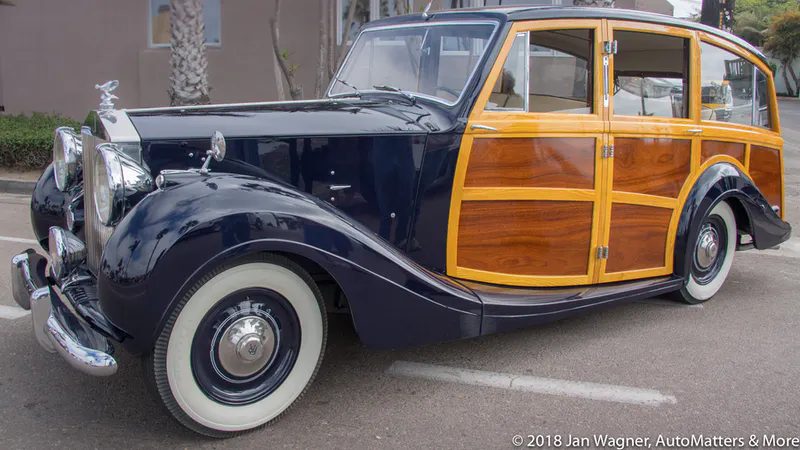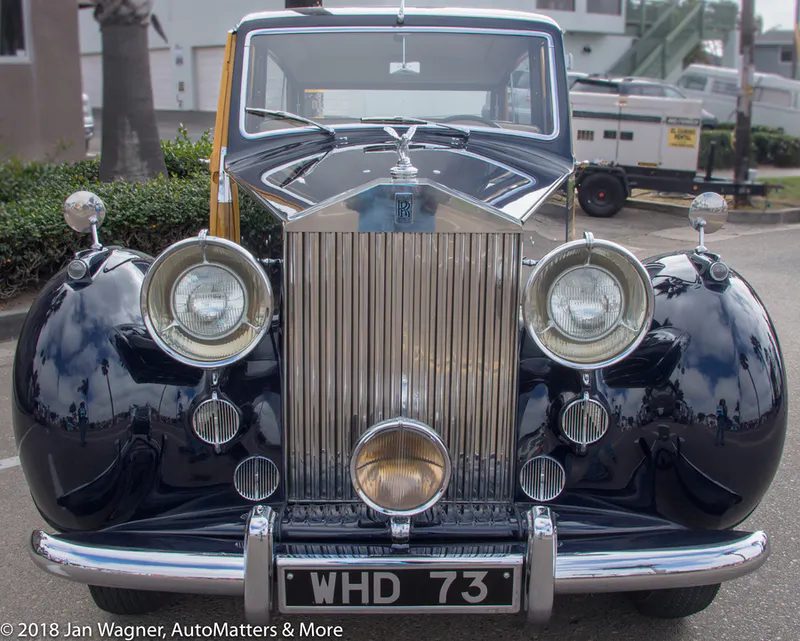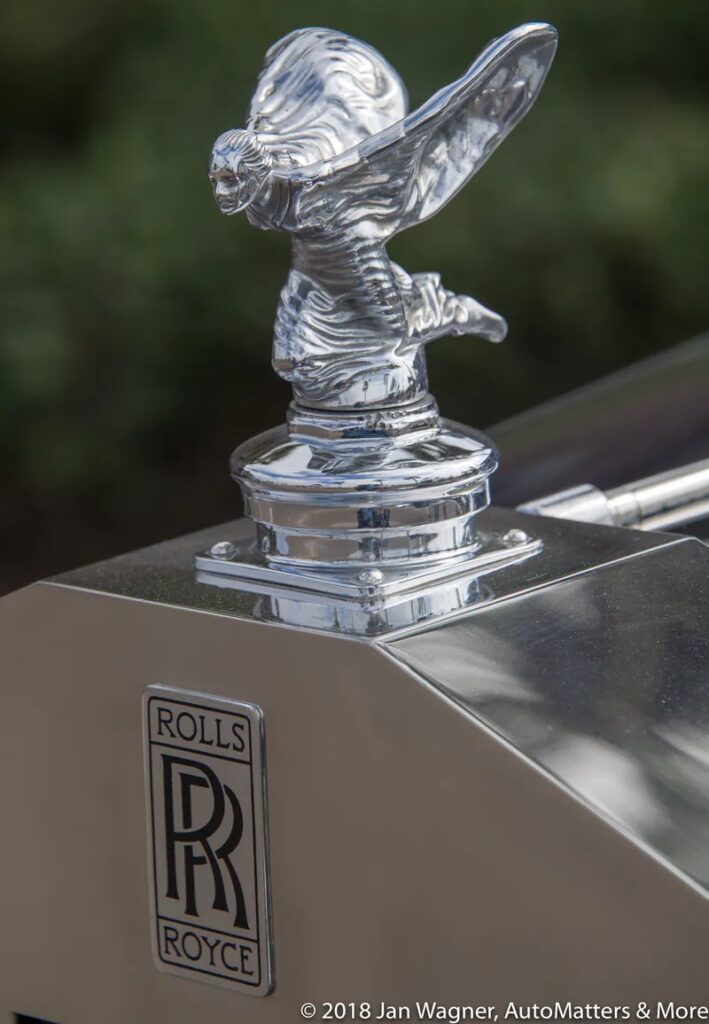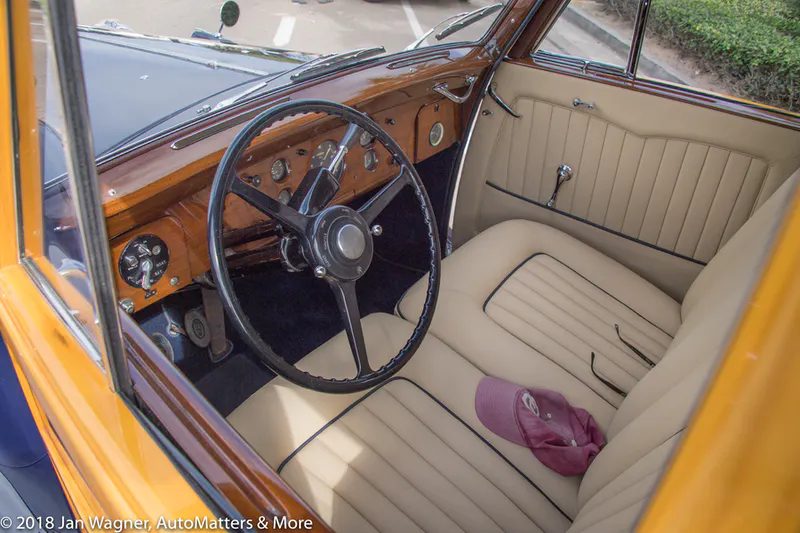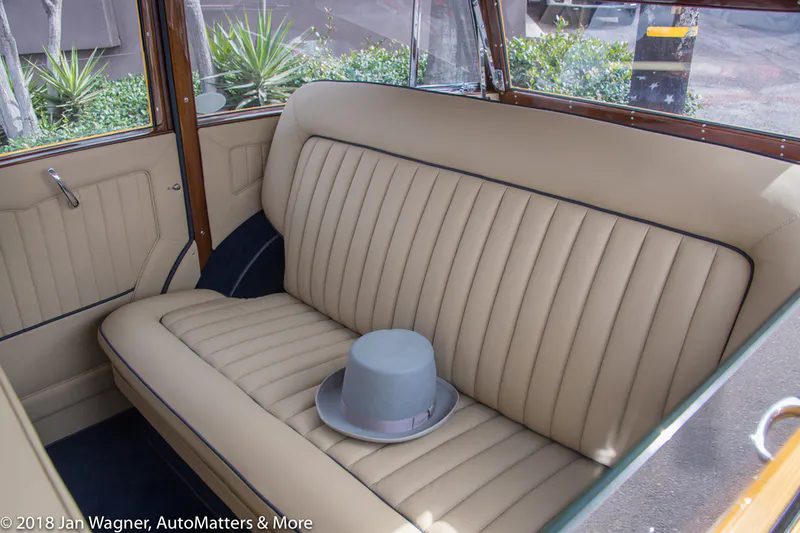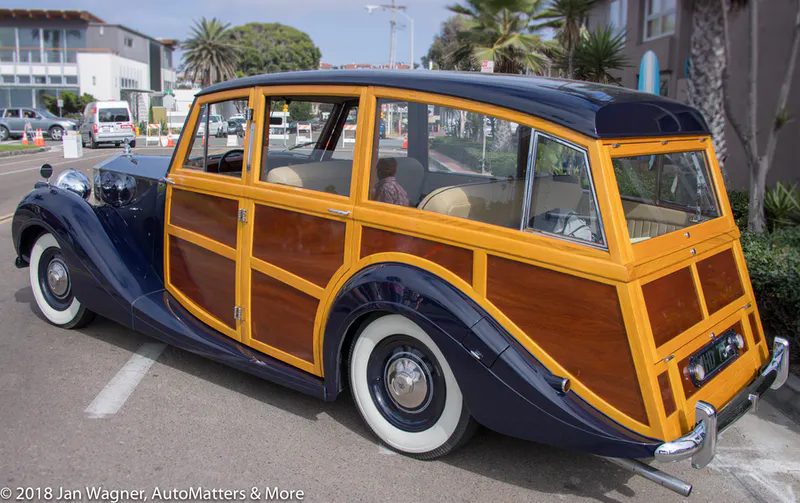 More than a few woodies had wooden surfboards on roof racks. Woodie clubs had booths, there was woodie-themed merchandise for sale and more.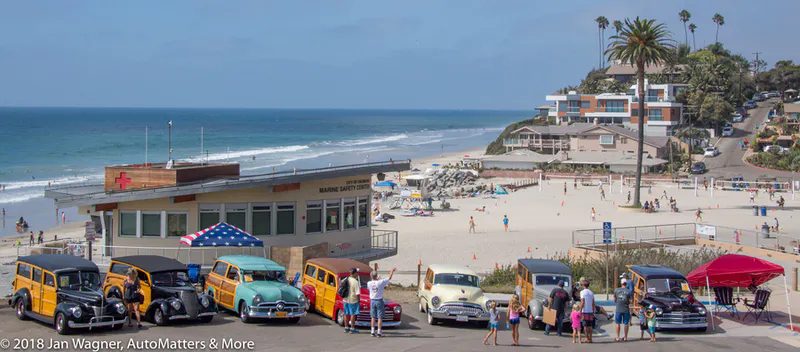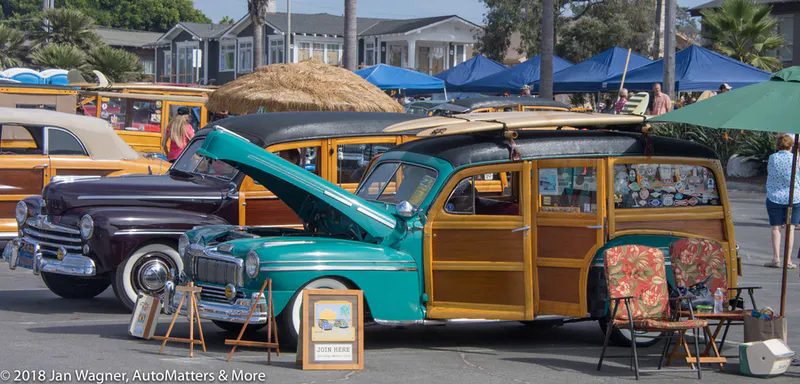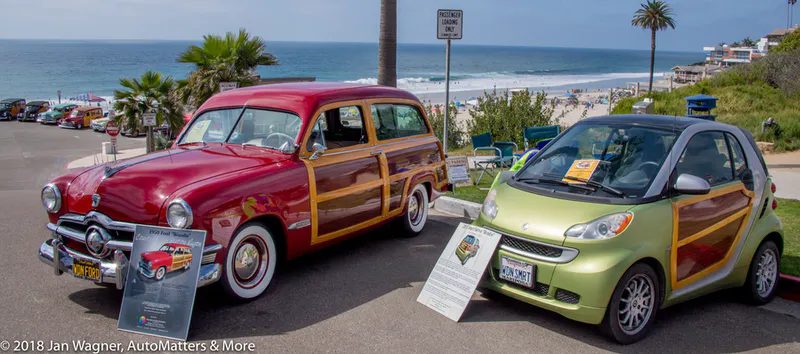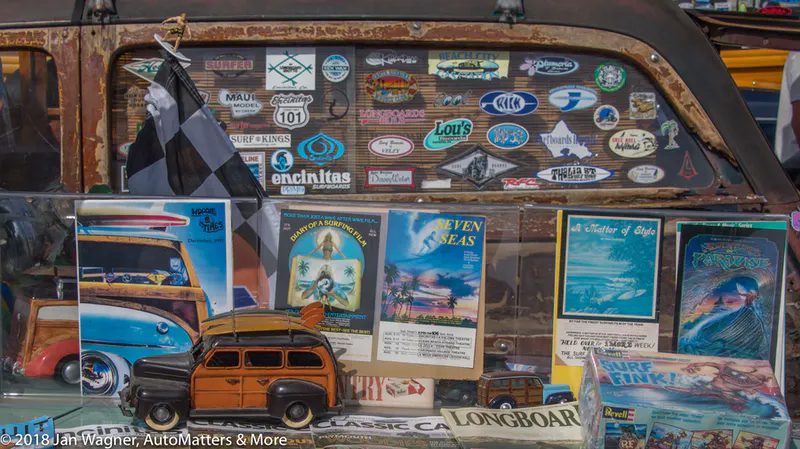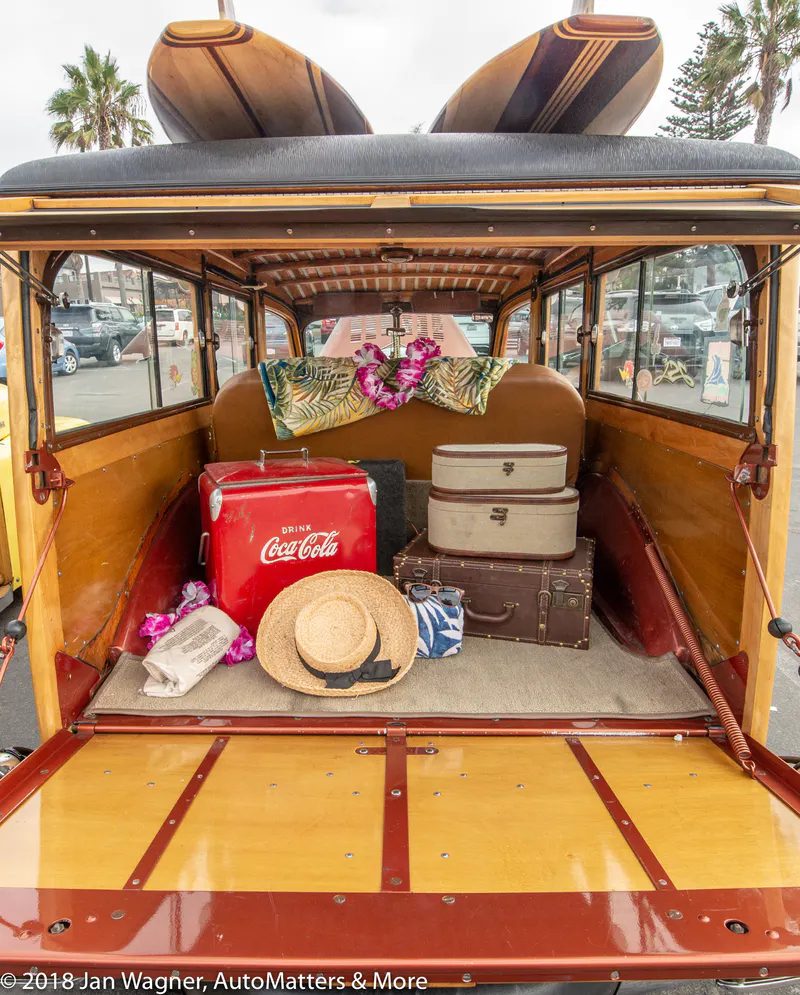 At the end of the meet, awards were presented. Then the woodies left for the post-Wavecrest dinner, live auction and raffle.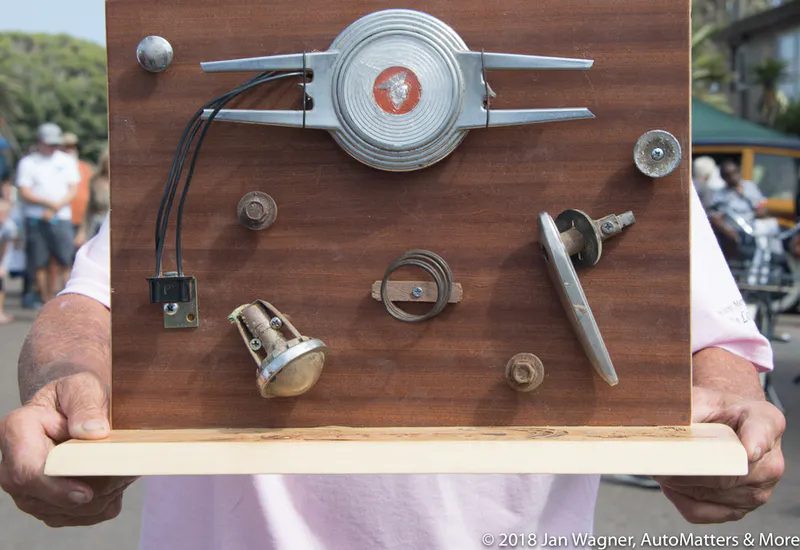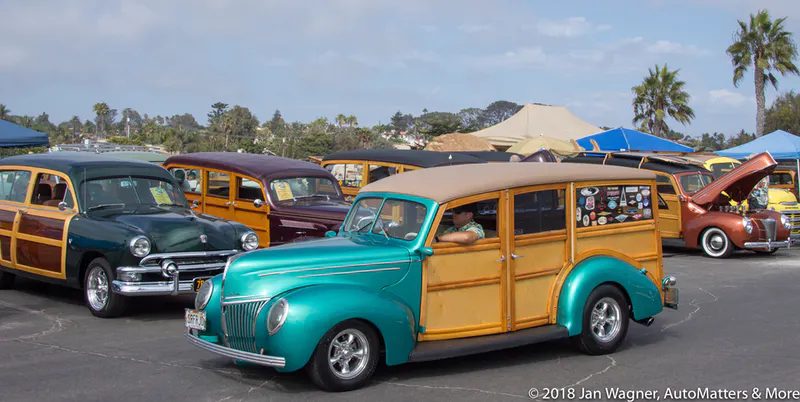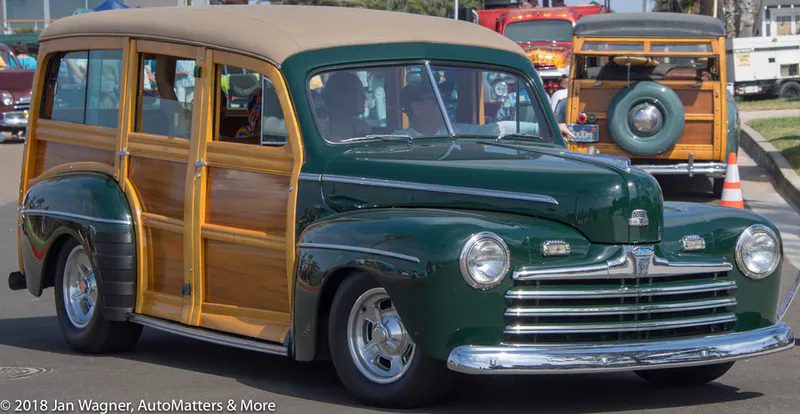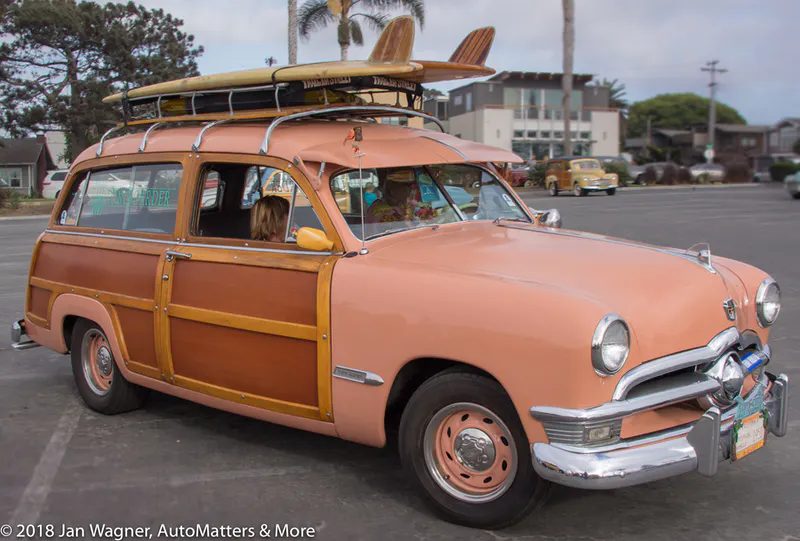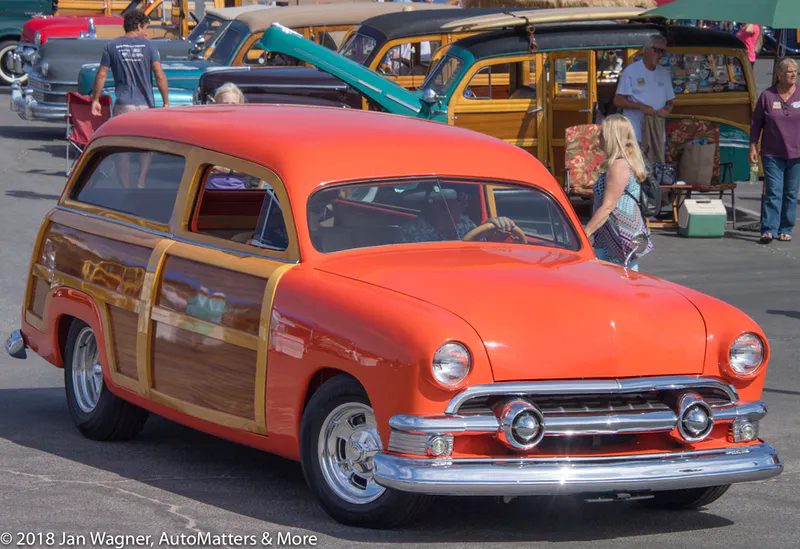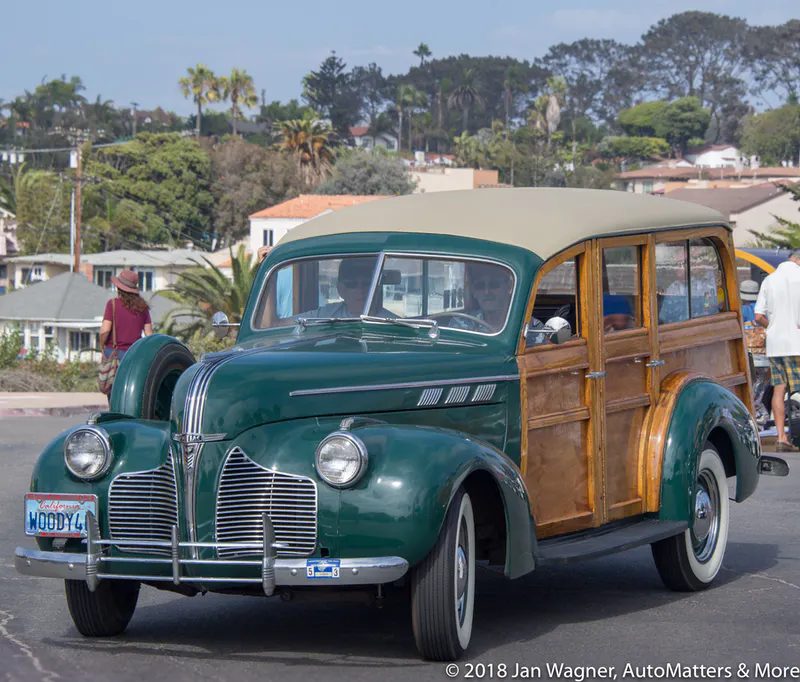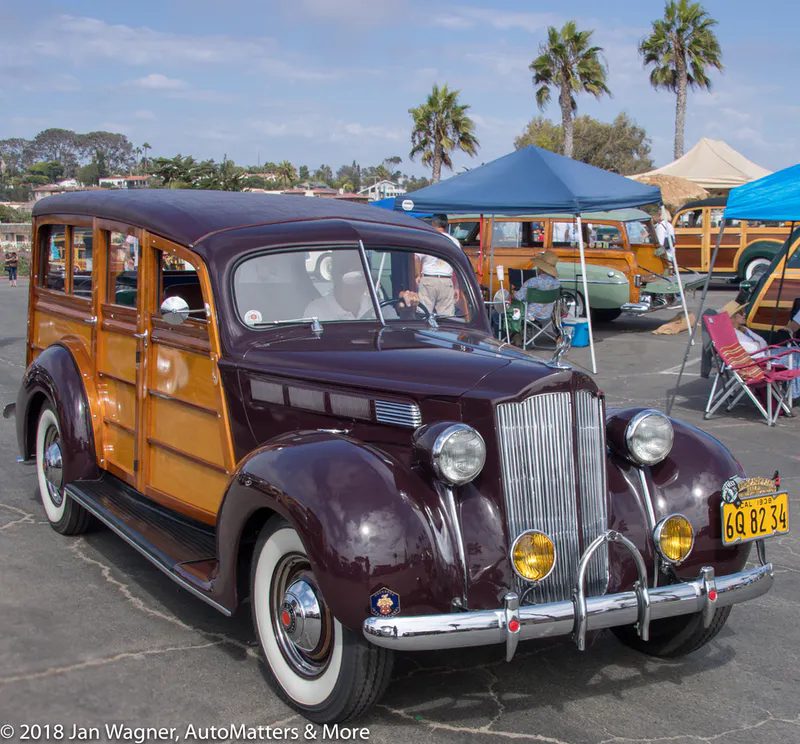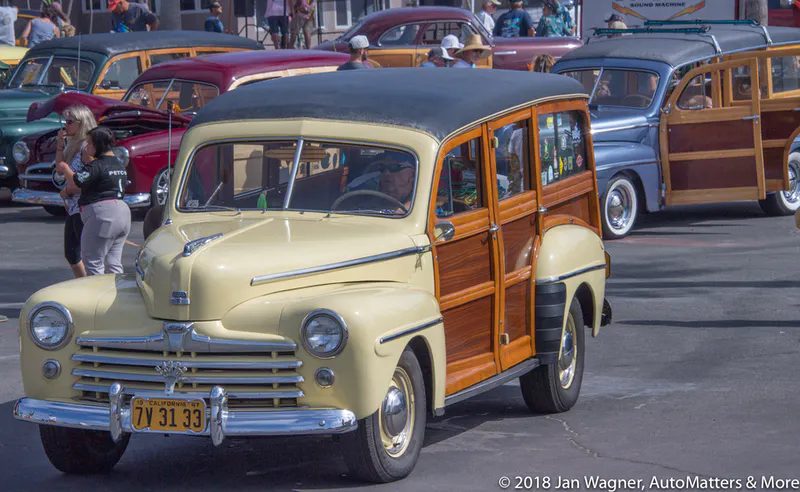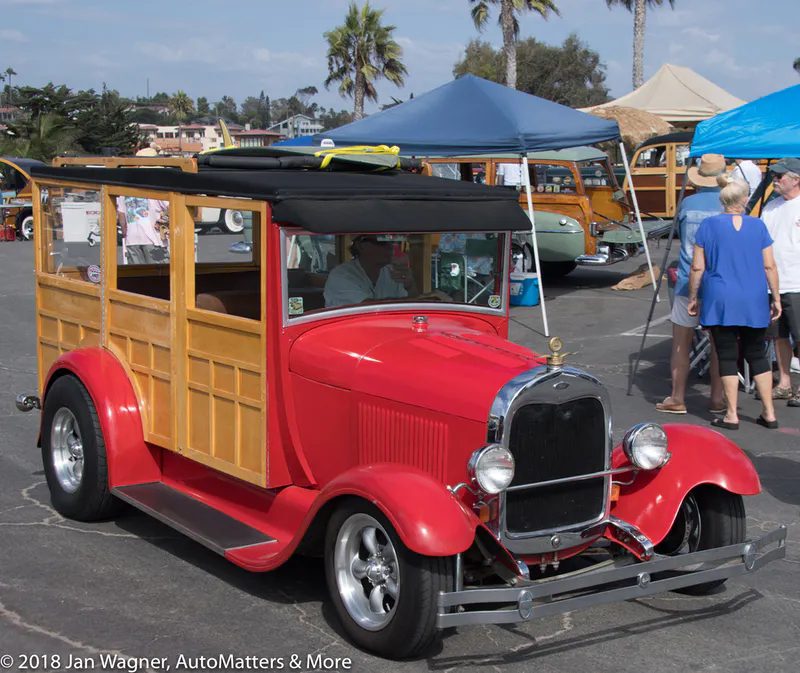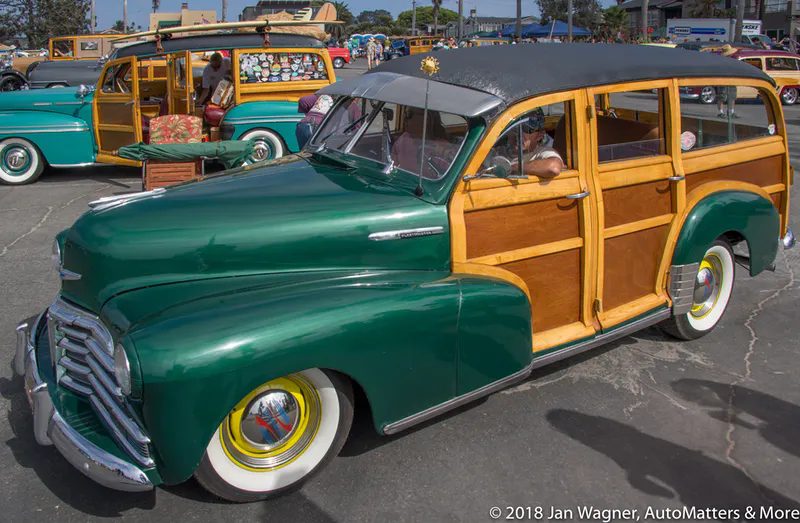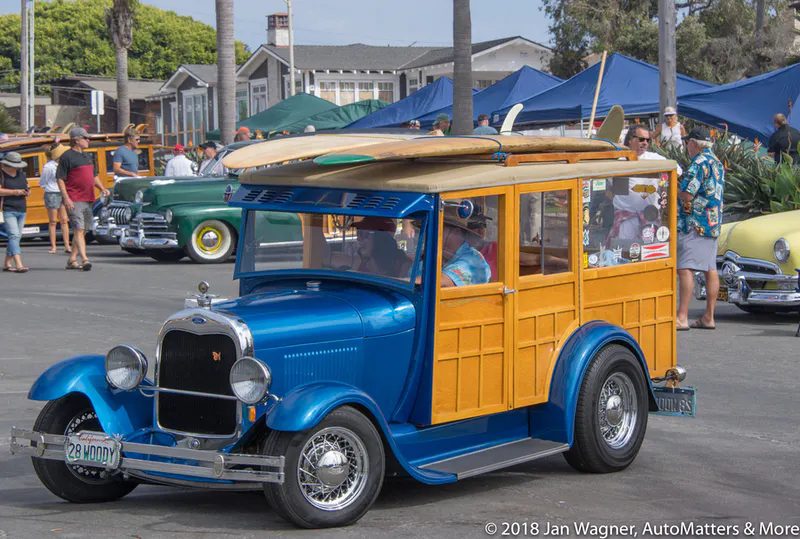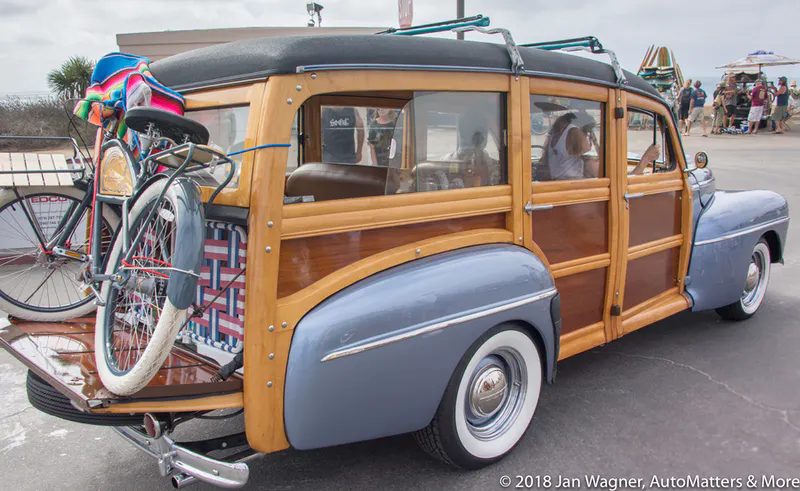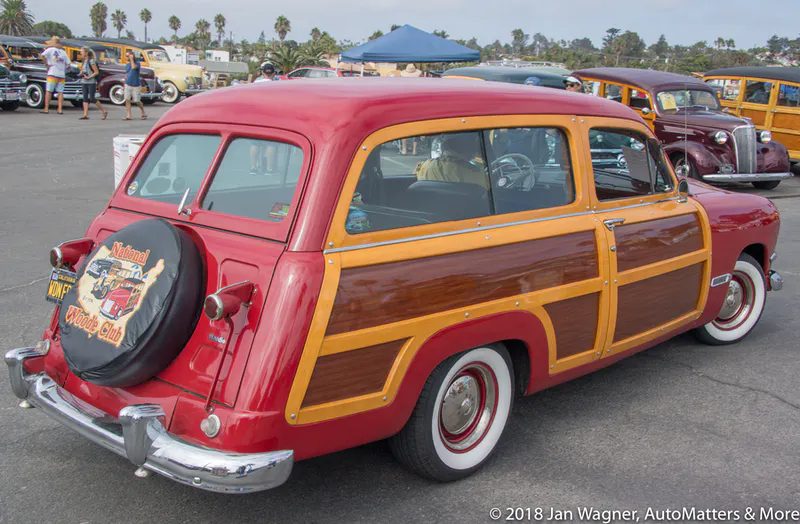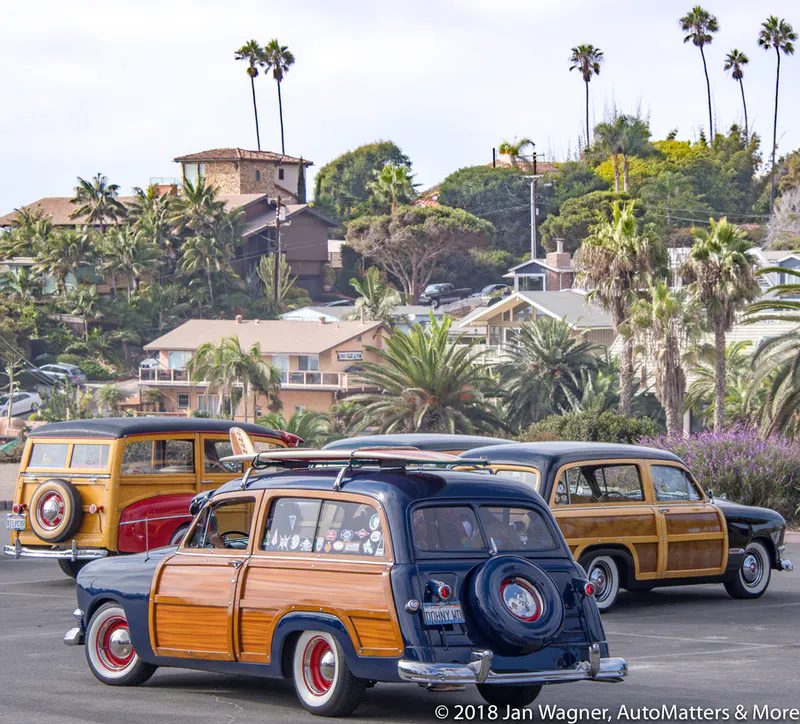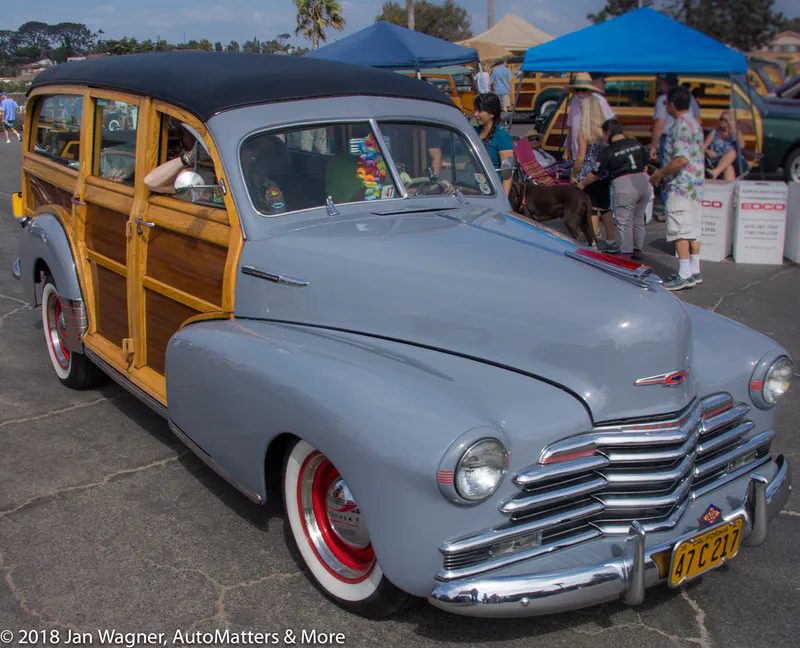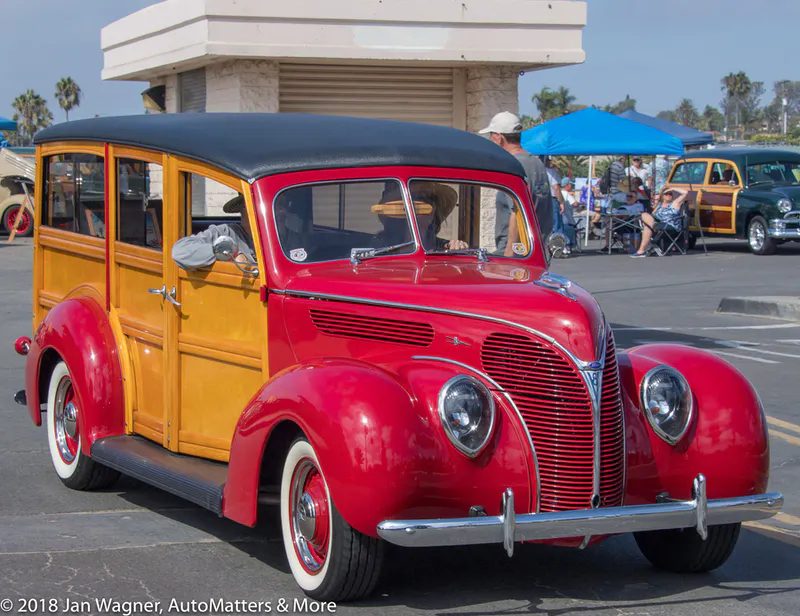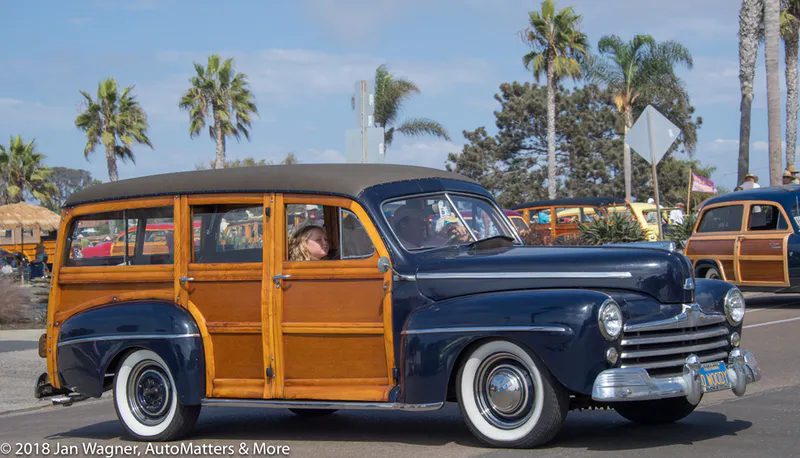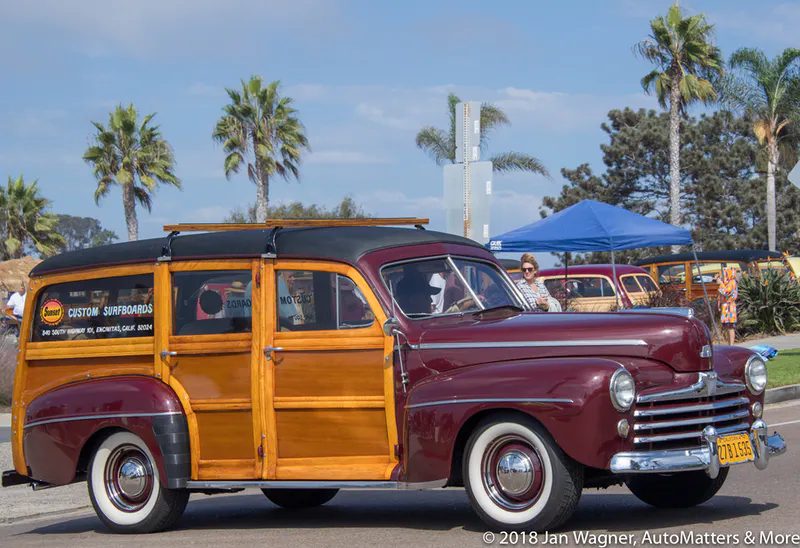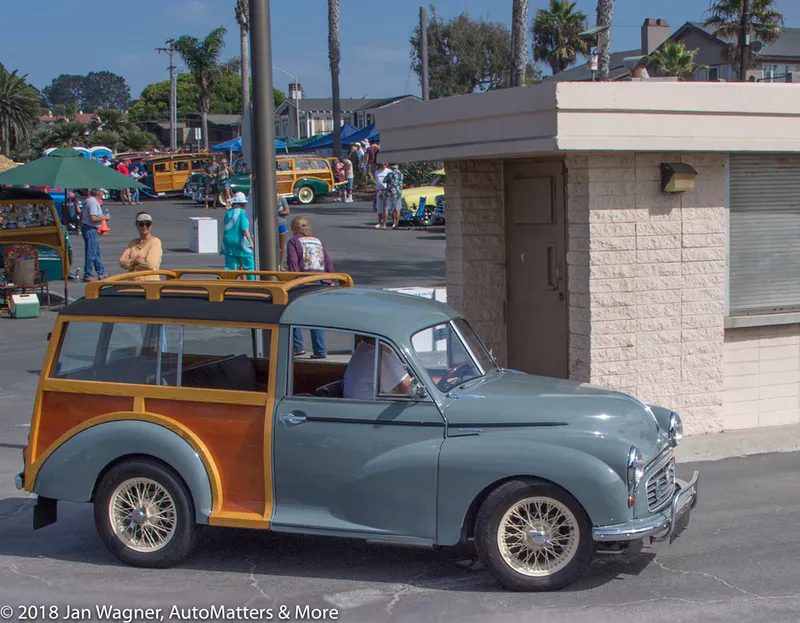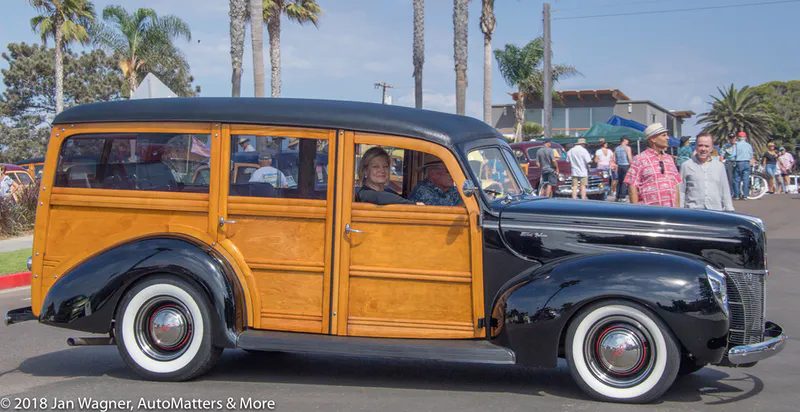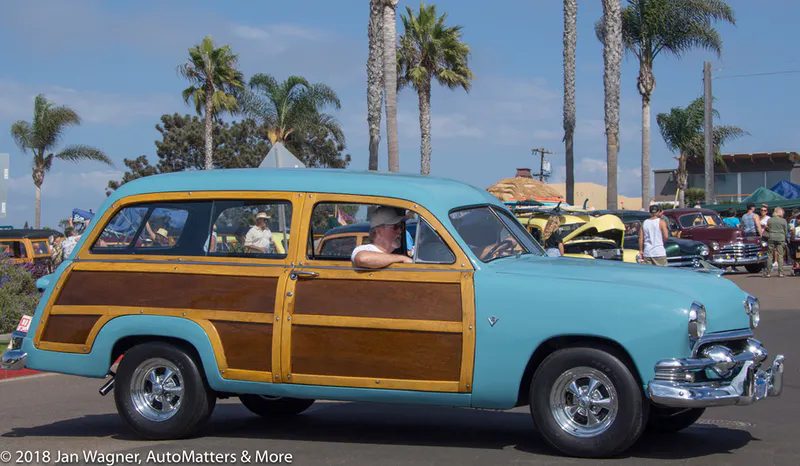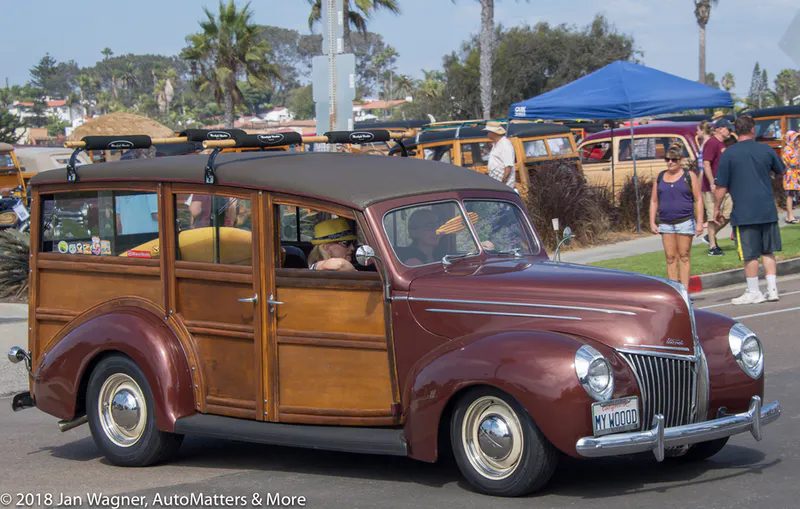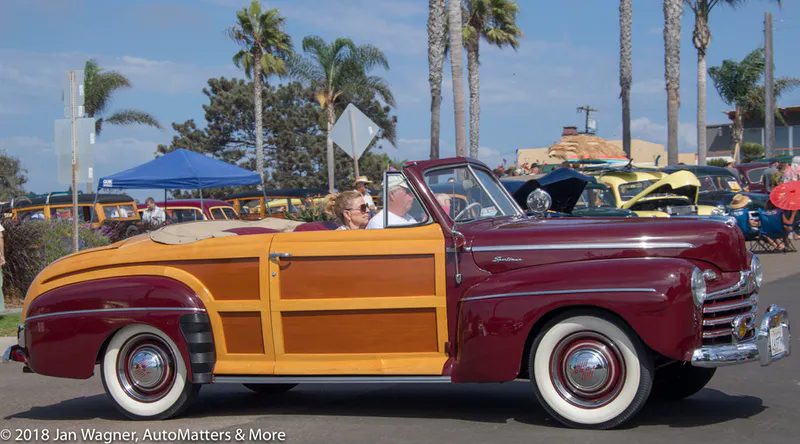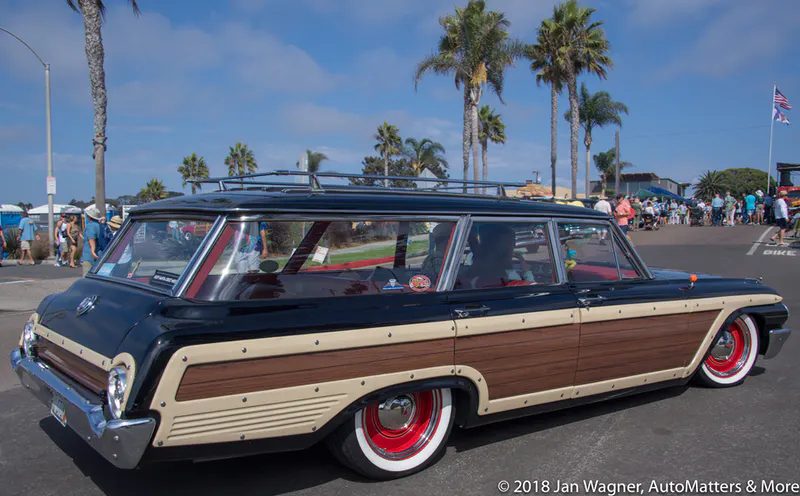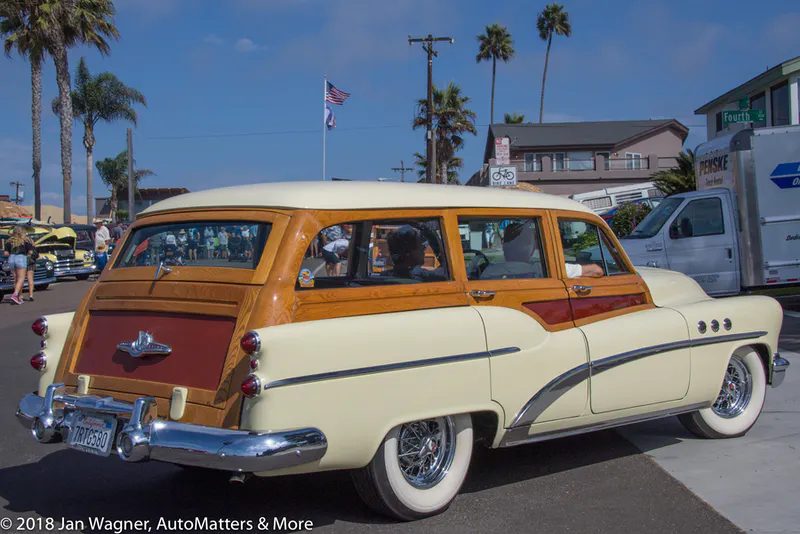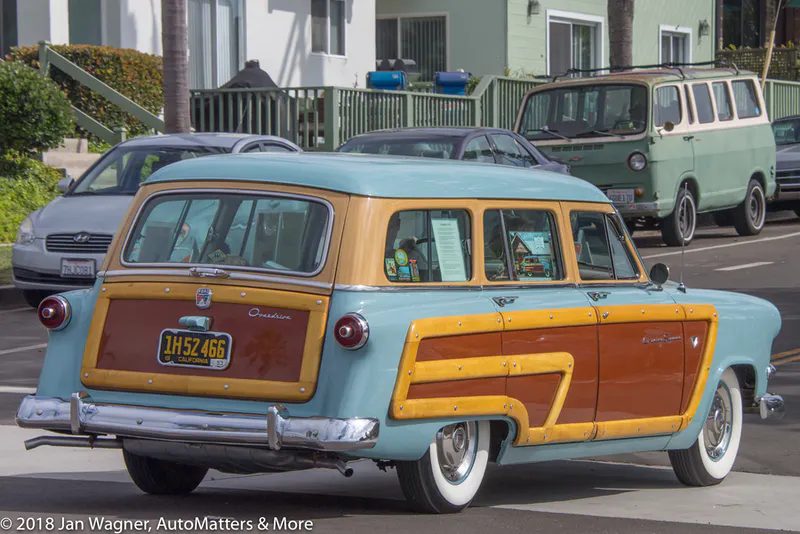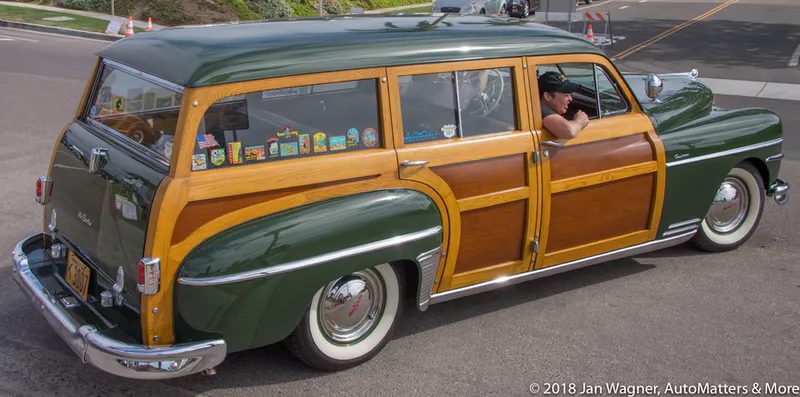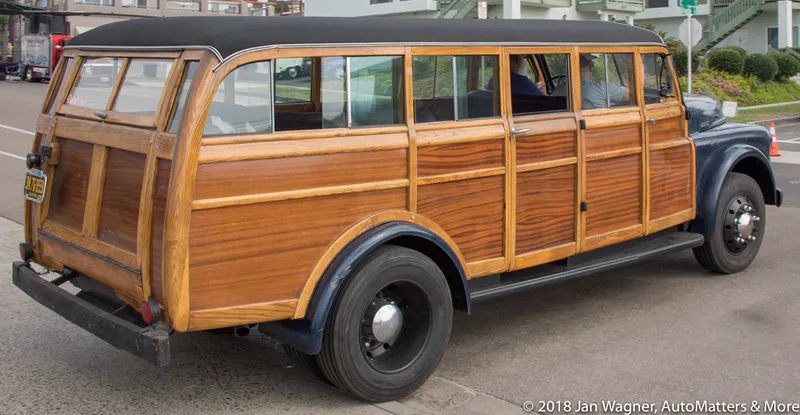 Since the parking lot had been filled with woodies, the public found parking on side streets. Between where I parked and Wavecrest, some rather noteworthy vehicles were parked by the curb. One was a woodie station wagon with a matching trailer. Another was based on a VW Eurovan, but with a motorhome body. I learned from its owner that it is a low mileage, 2000 Winnebago/VW Rialto. He heavily modified its interior for more space, reduced weight and self-sufficiency. Very cool.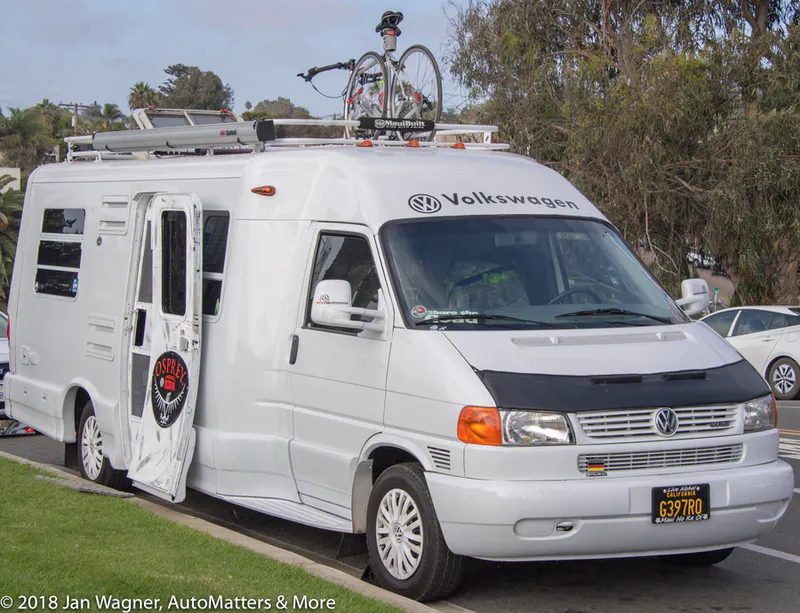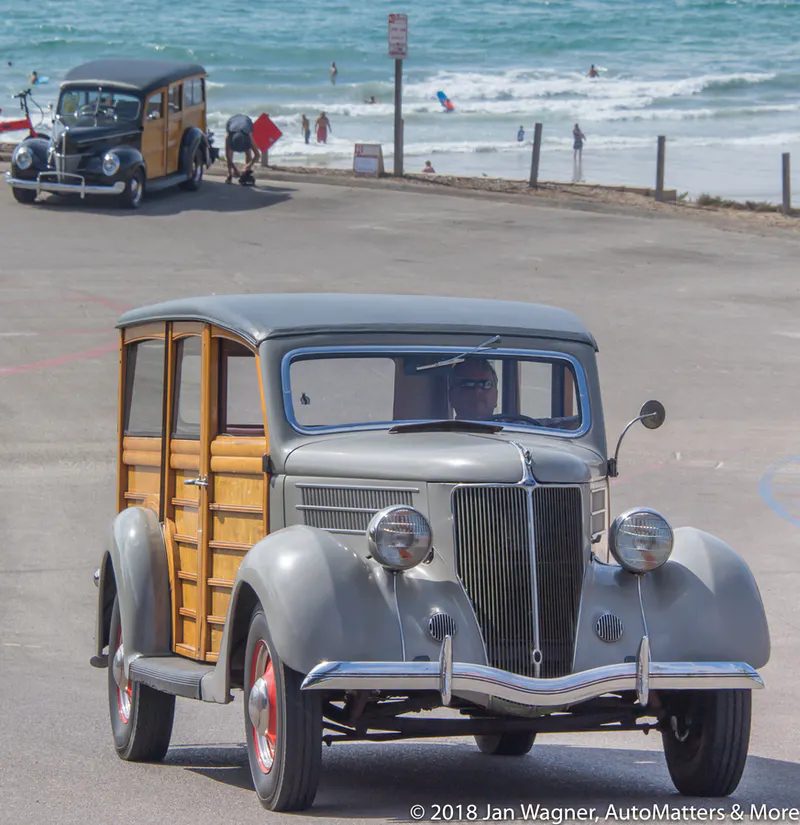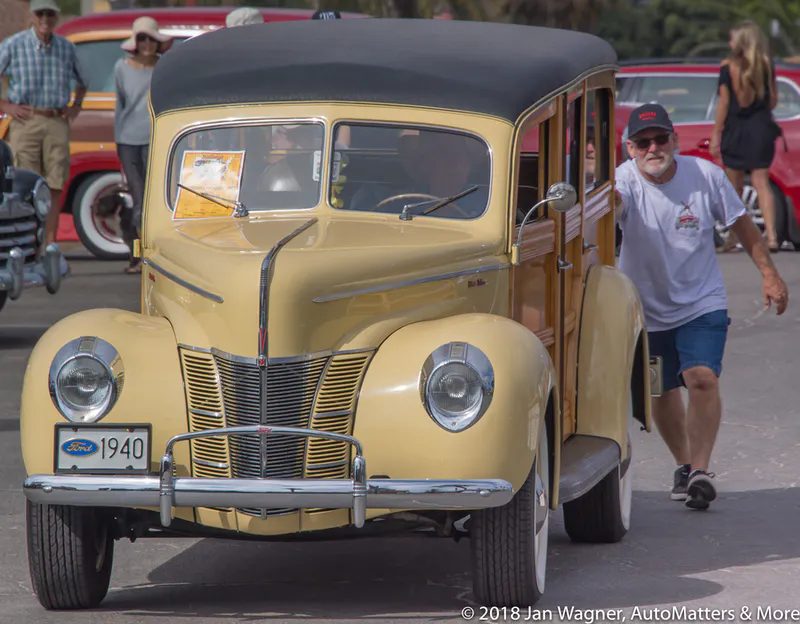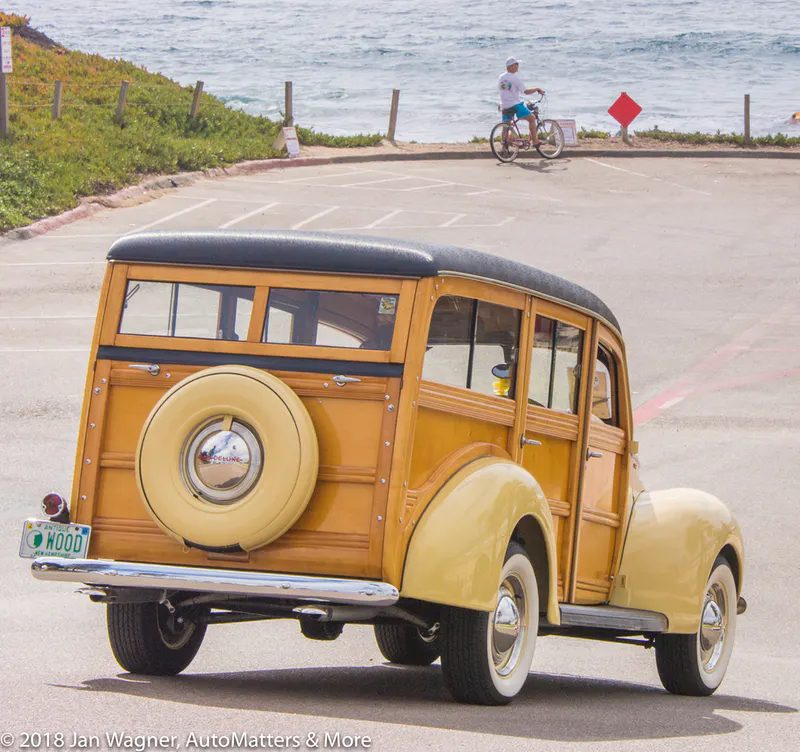 Wavecrest ended on Sunday with a cruise to a photo shoot by the Oceanside Pier. Afterwards I walked out onto the pier and shot photos of surfers riding the waves.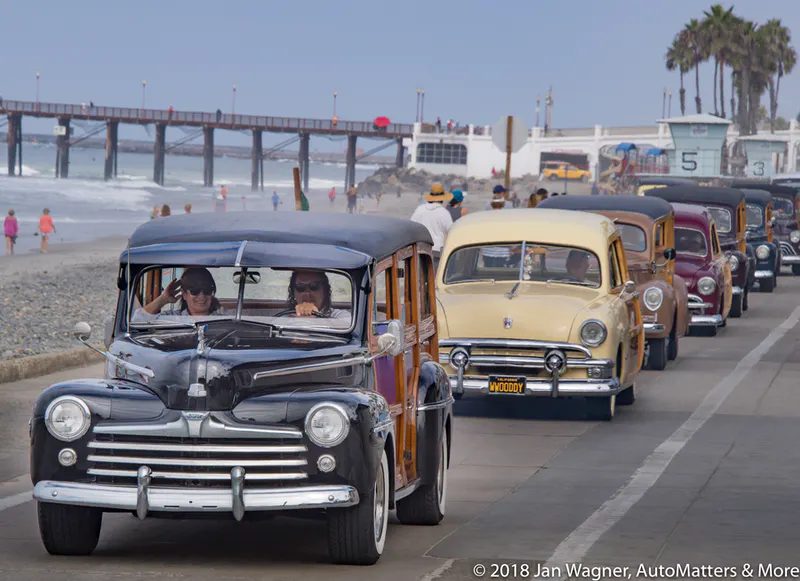 – Woodies cruising by Oceanside Pier in Oceanside, California.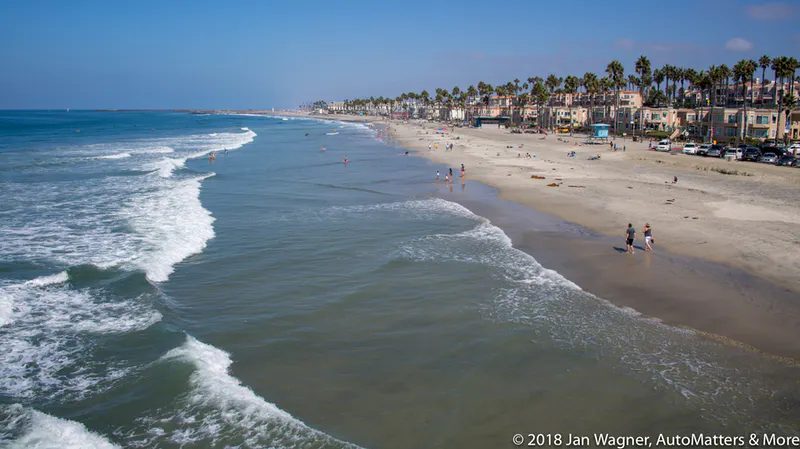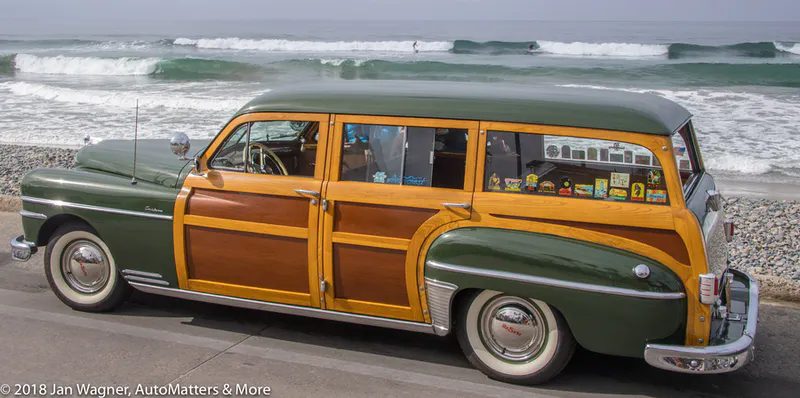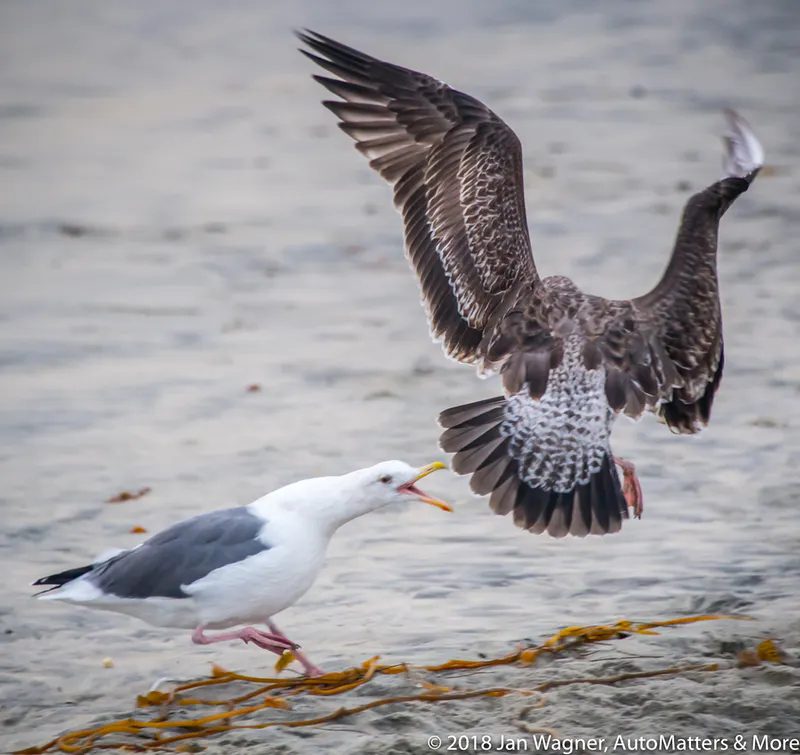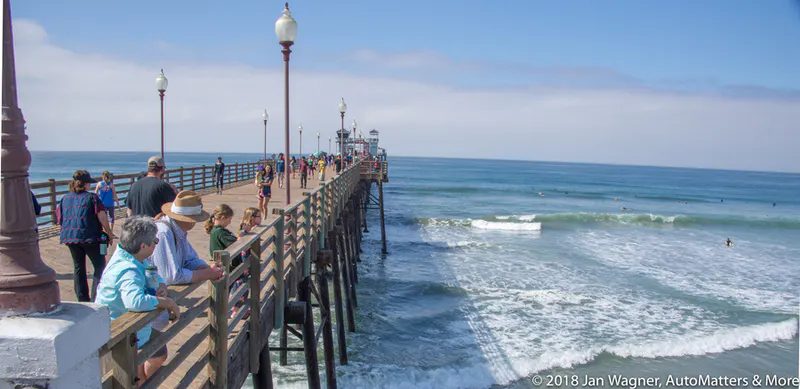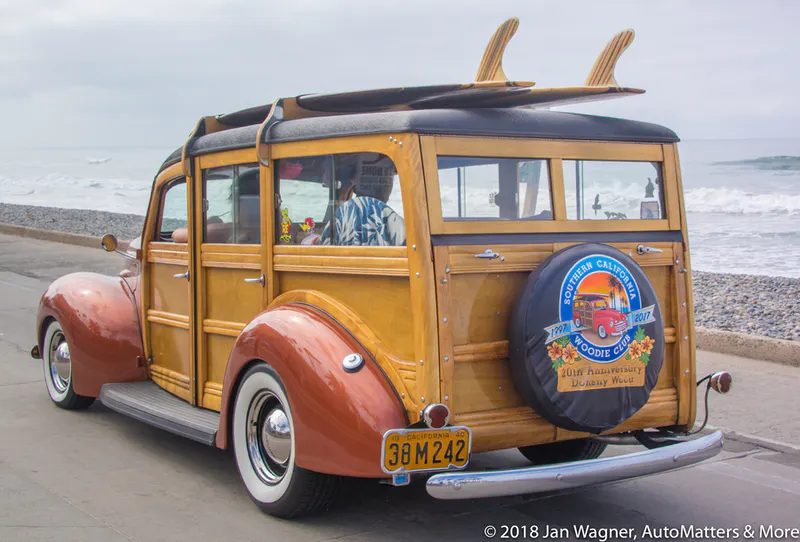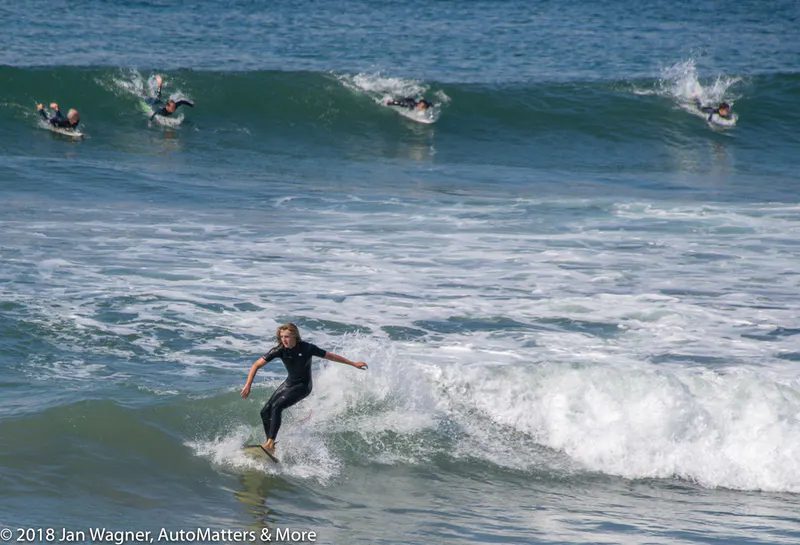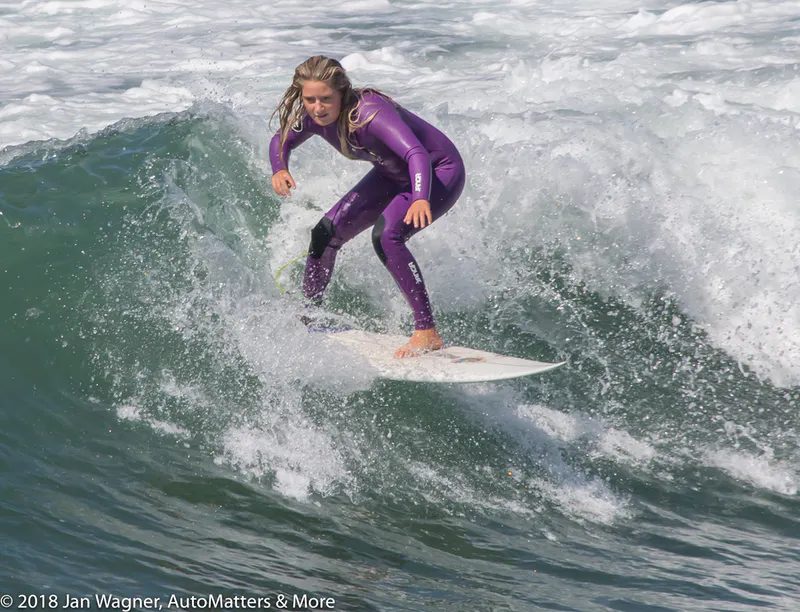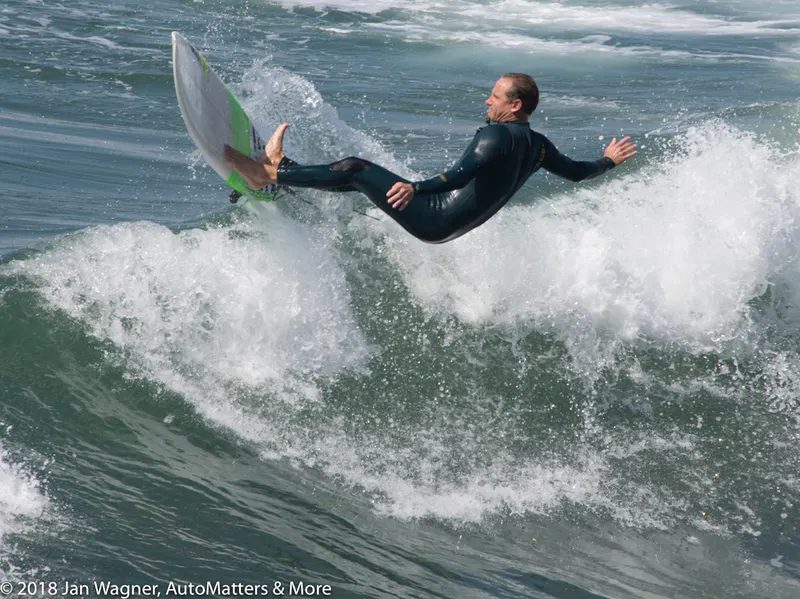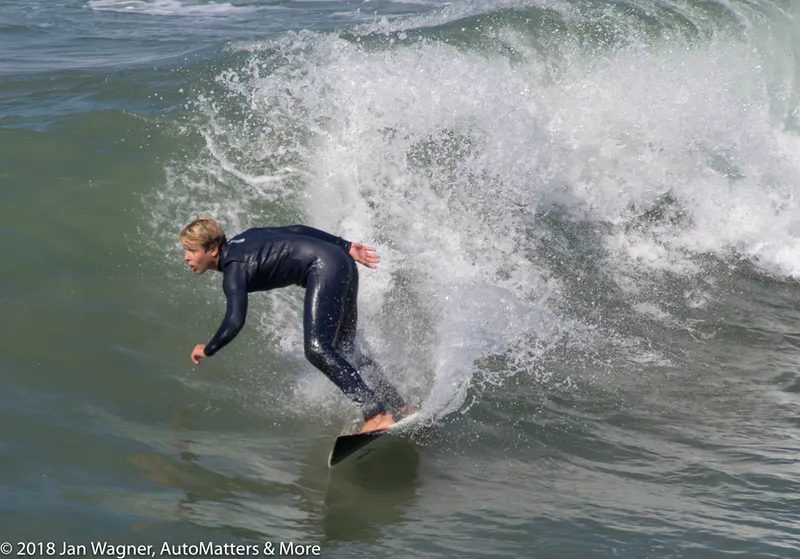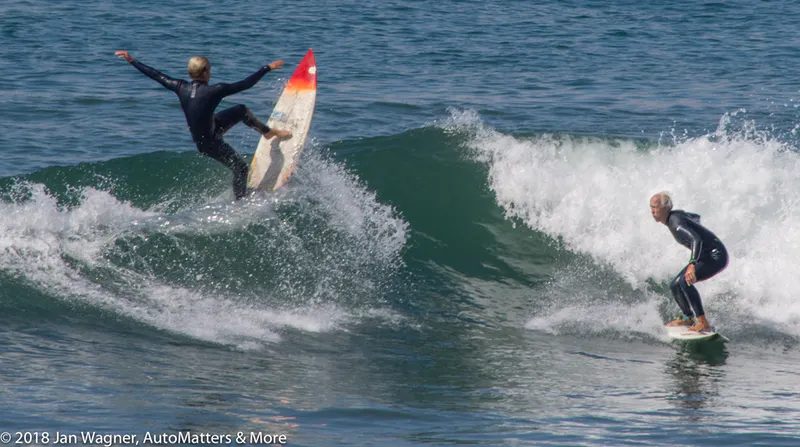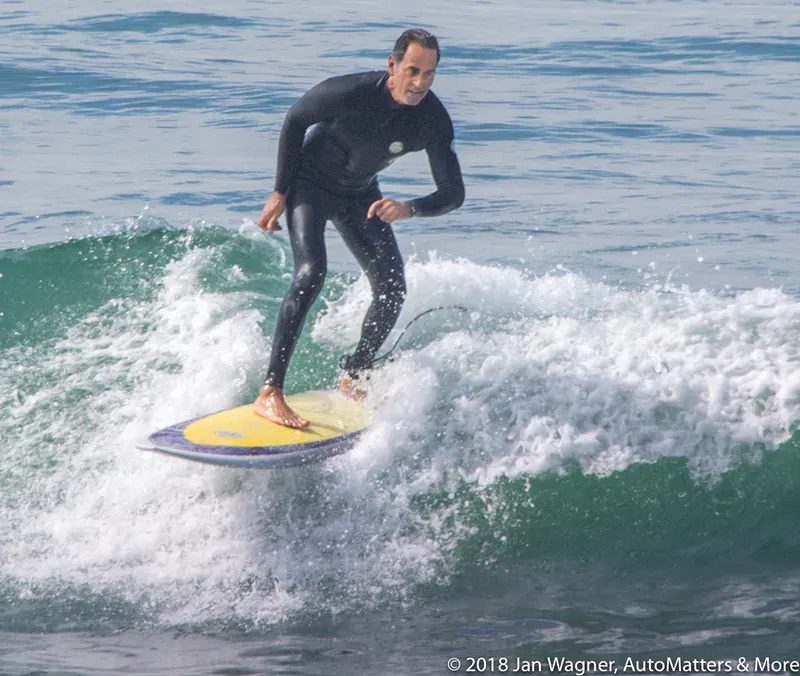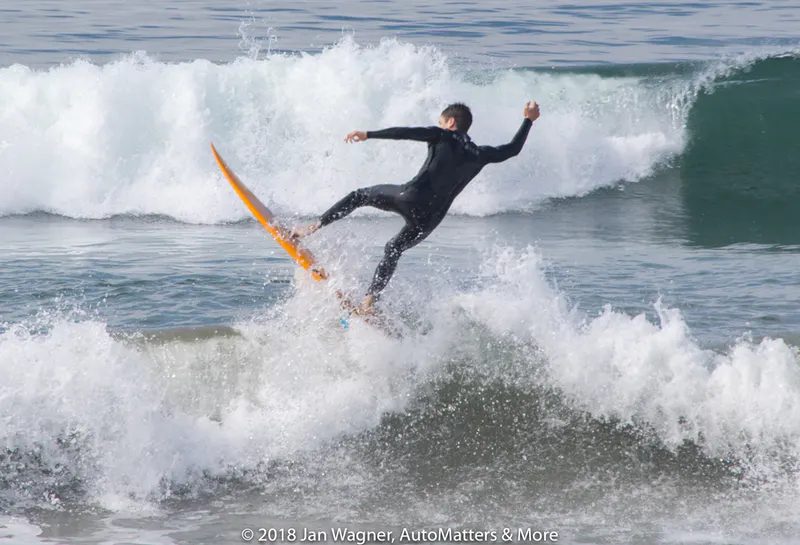 Afterwards I drove back to Encinitas, a city steeped in history. The La Paloma Theater opened in 1928 with a gala attended by Academy Award winner Mary Pickford. Next door is Moonlight Music, where they sell and repair guitars. Their 100-year-old building used to be a house.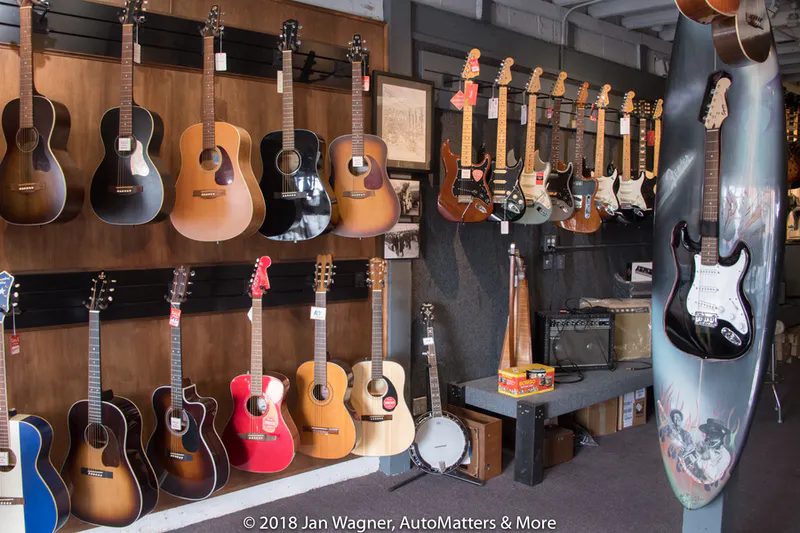 – Moonlight Music in Encinitas, California.
I ended my visit to Encinitas with a stop at the Seaside Bazaar, where I purchased a unique piece of art.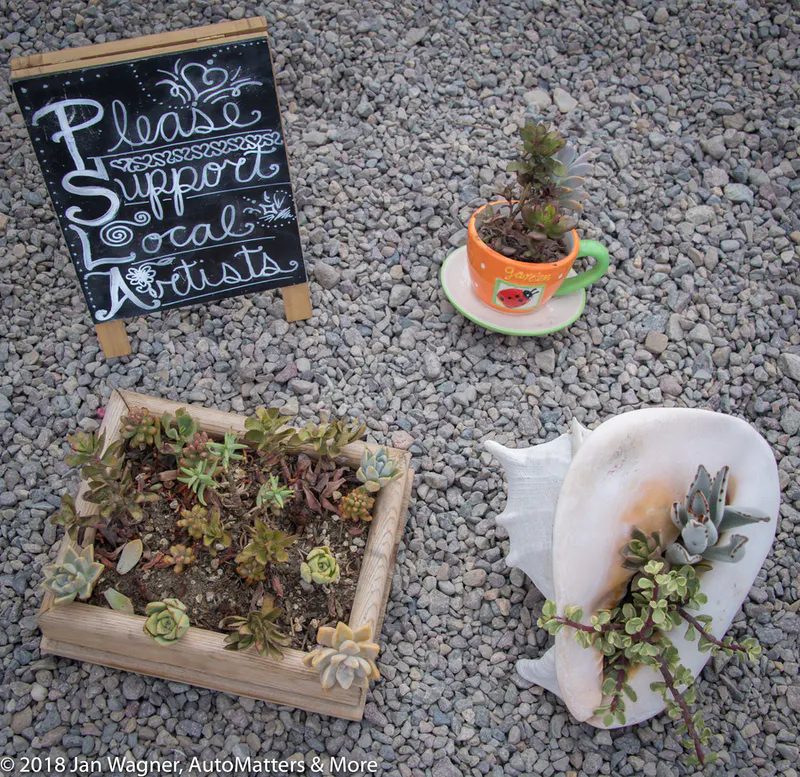 – Local art at the Seaside Bazaar in Encinitas, California.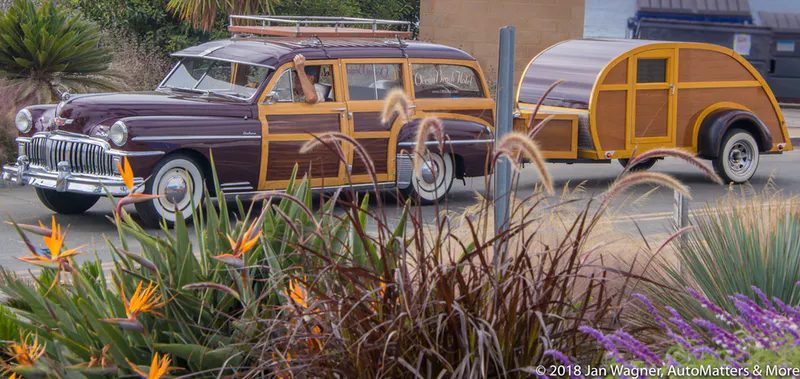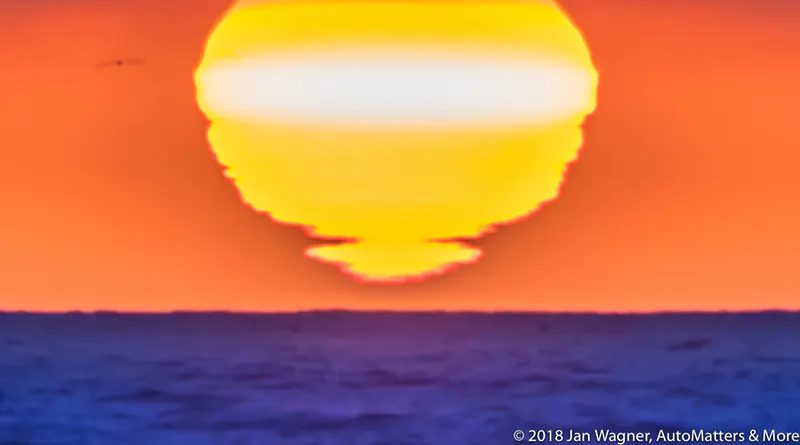 As always, I look forward to hearing from you in the comments below.
COPYRIGHT © 2018 BY JAN WAGNER – AUTOMATTERS & MORE #560R1