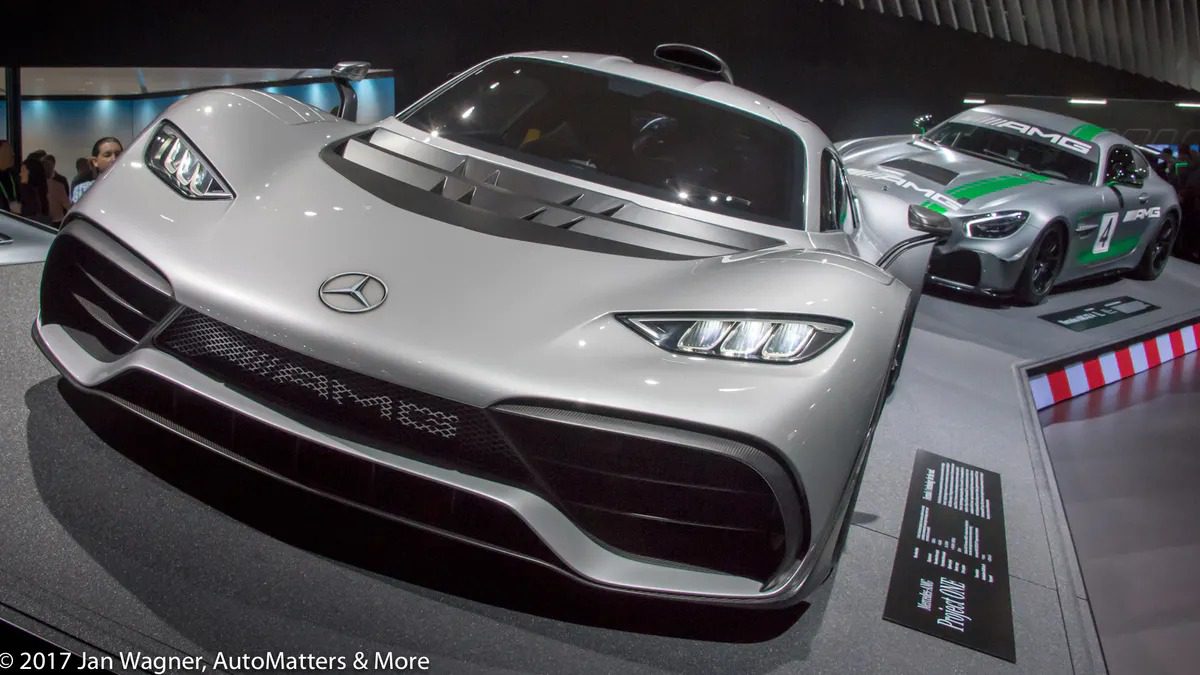 2017 LOS ANGELES AUTO SHOW'S "AUTOMOBILITY LA" & THE GRAND TOUR MAYHEM HALL PUB
Press Days of the LA Auto Show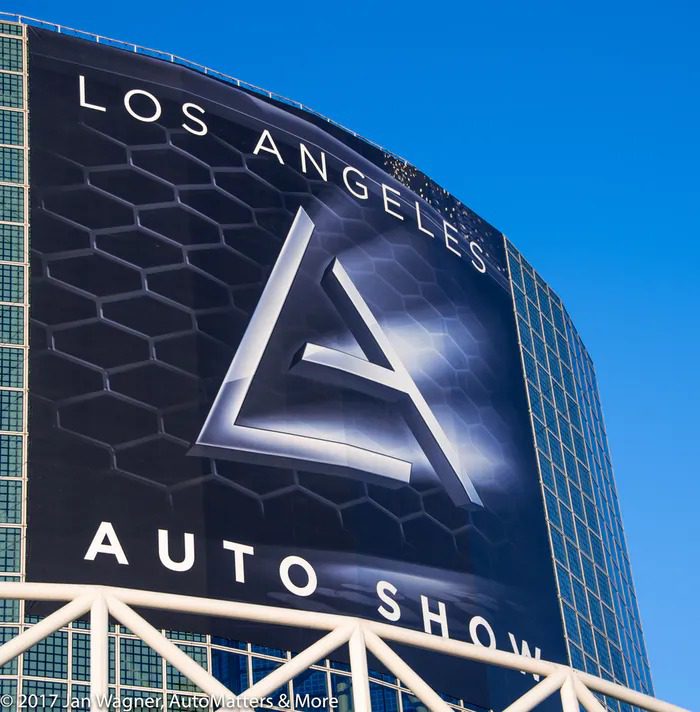 As one of the world's premier auto shows, the Los Angeles Auto Show has a rich history, dating back to its founding in 1907. It is the first major North American auto show of the season. The auto manufacturers respond with numerous vehicle debuts and announcements.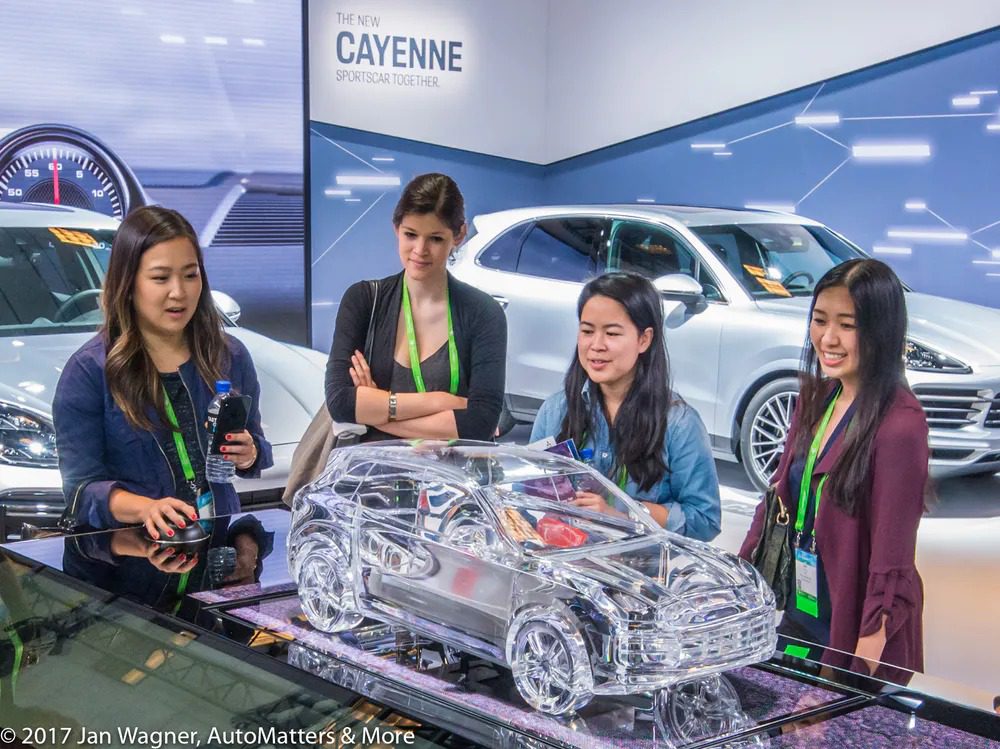 Automobiles have become more and more dependent upon computer technology for their efficient, reliable and safe operation. In recent years the pace of this development has accelerated to the point where human drivers are on the verge of relinquishing their driving responsibilities to autonomous vehicles. Through presentations and panel discussions for the worldwide press and auto industry professionals, and preceding the public days of the show, AutoMobility LA addressed this complex situation.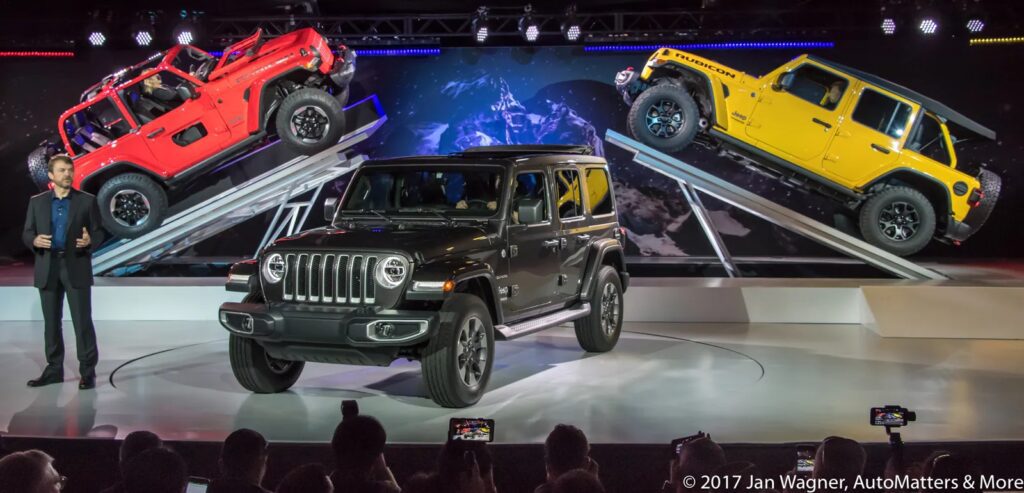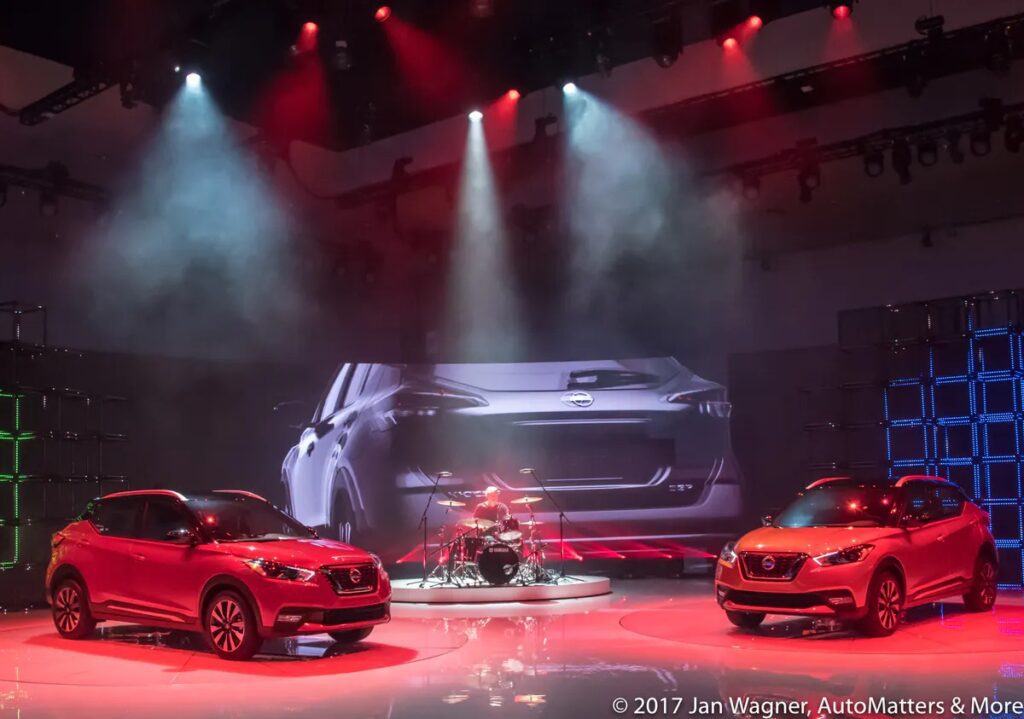 Spanning four activity-packed days, AutoMobility LA is "the industry's first trade show converging the technology and automotive industries to launch new products and technologies and to discuss the most pressing issues surrounding the future of transportation mobility." Think of this as a sort of SEMA Show for new, cutting edge automotive technology.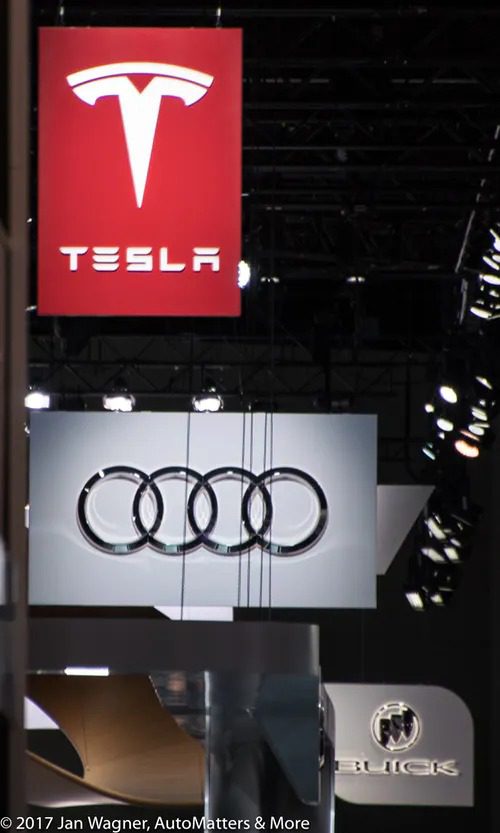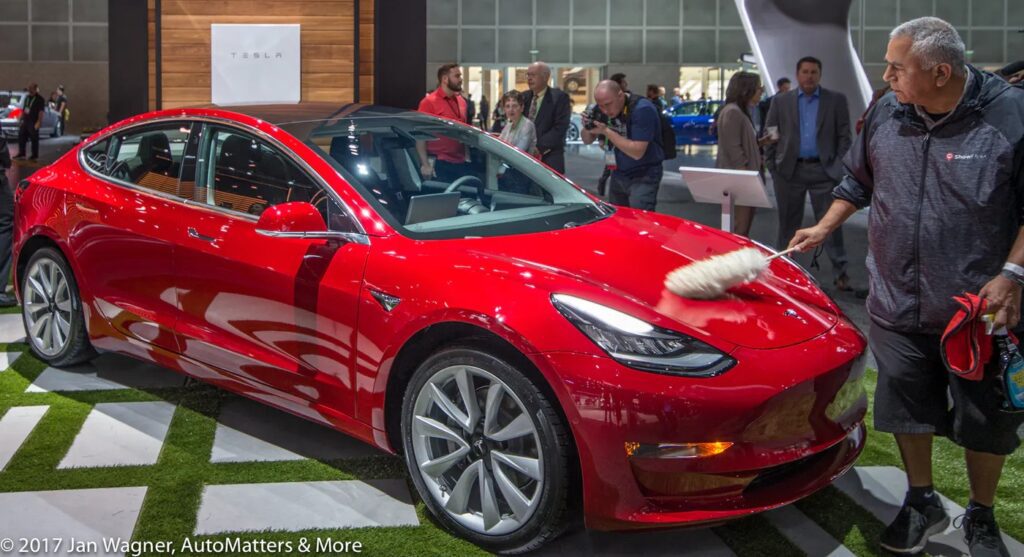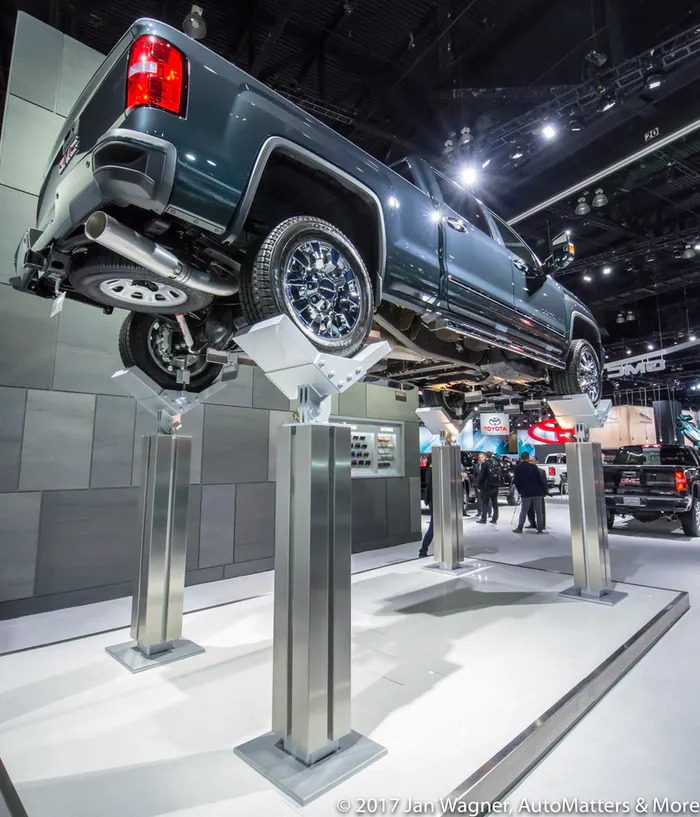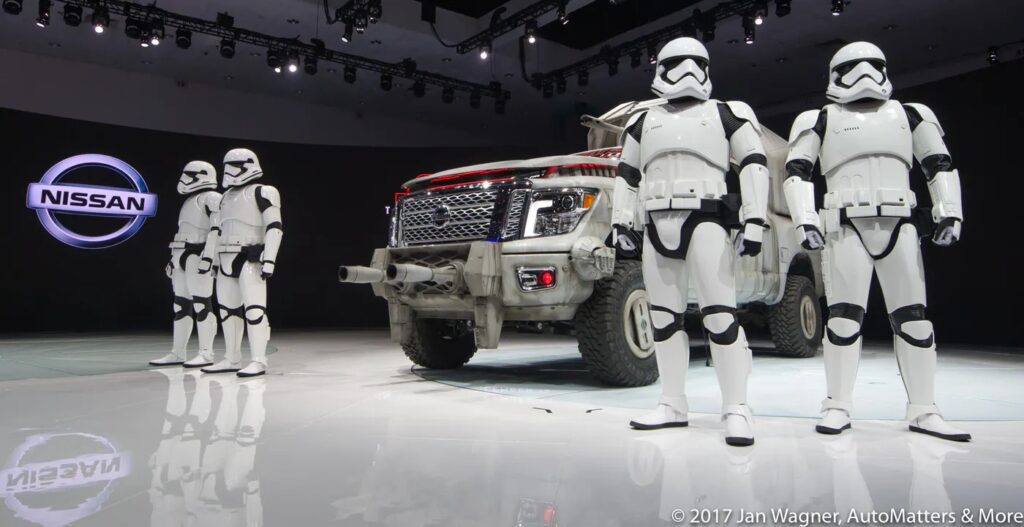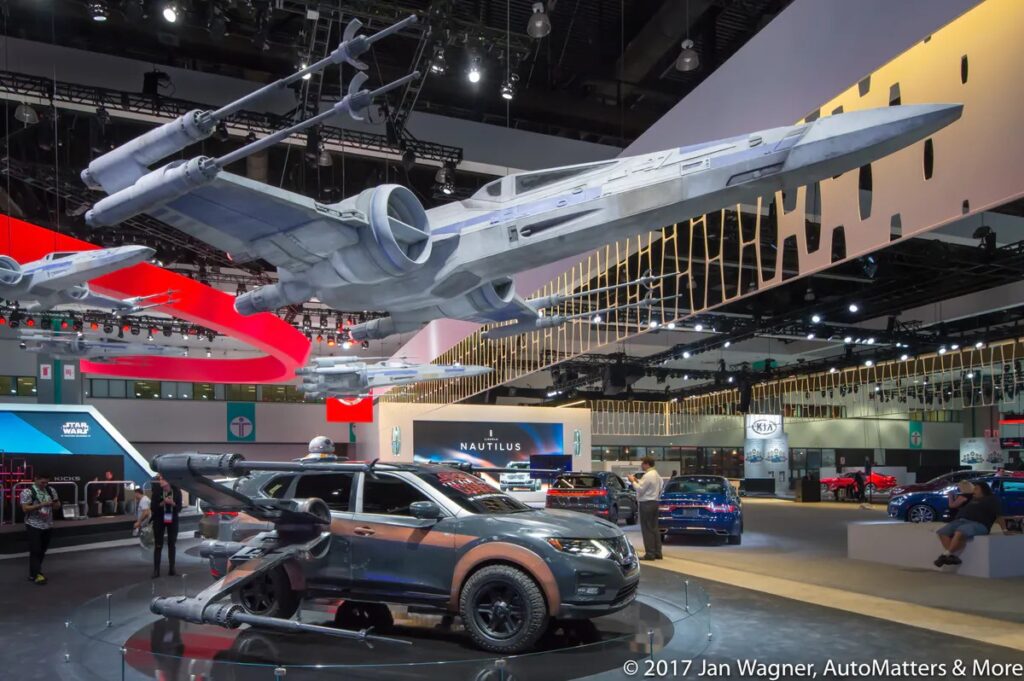 The "Securing Mobility Summit" tackled "some of the hardest security challenges in the global transportation sector." "World-class experts in security, engineering, offensive network attack, industrial espionage, counterterrorism, robotics, virtualization and resilient systems" were invited to take part. This first day also saw the beginning of the AutoMobility LA Hackathon.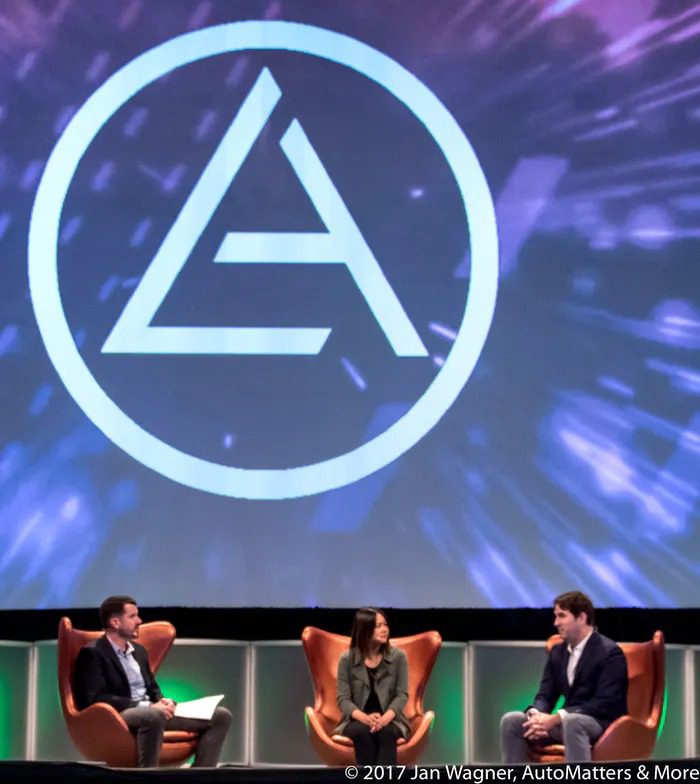 Later, in the evening, attendees took the opportunity to kick back at the steampunk-themed AutoMobility LA kickoff party – a highly anticipated annual social event. There was amazing food (including chef carved, slow smoked alligator and Italian antipasti), drinks and live entertainment by musicians, dancers and acrobats dressed in steampunk garb.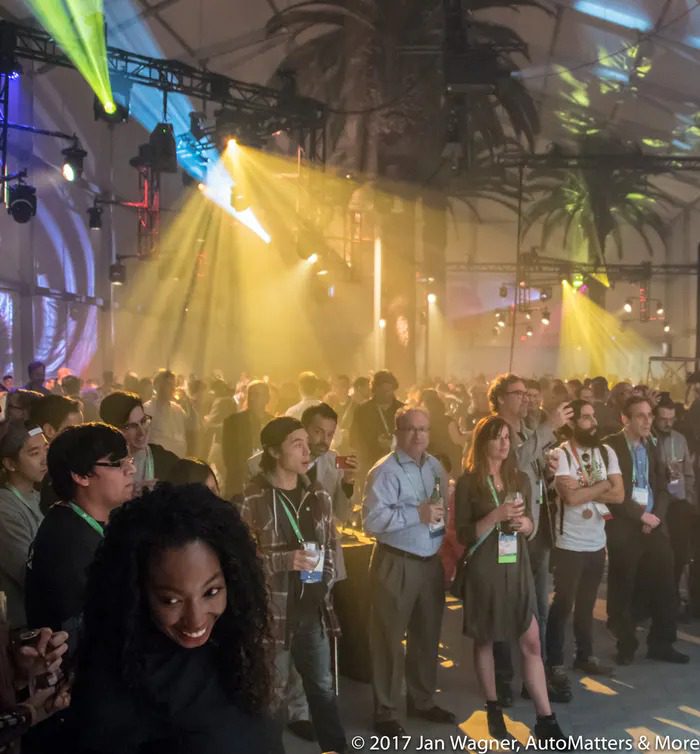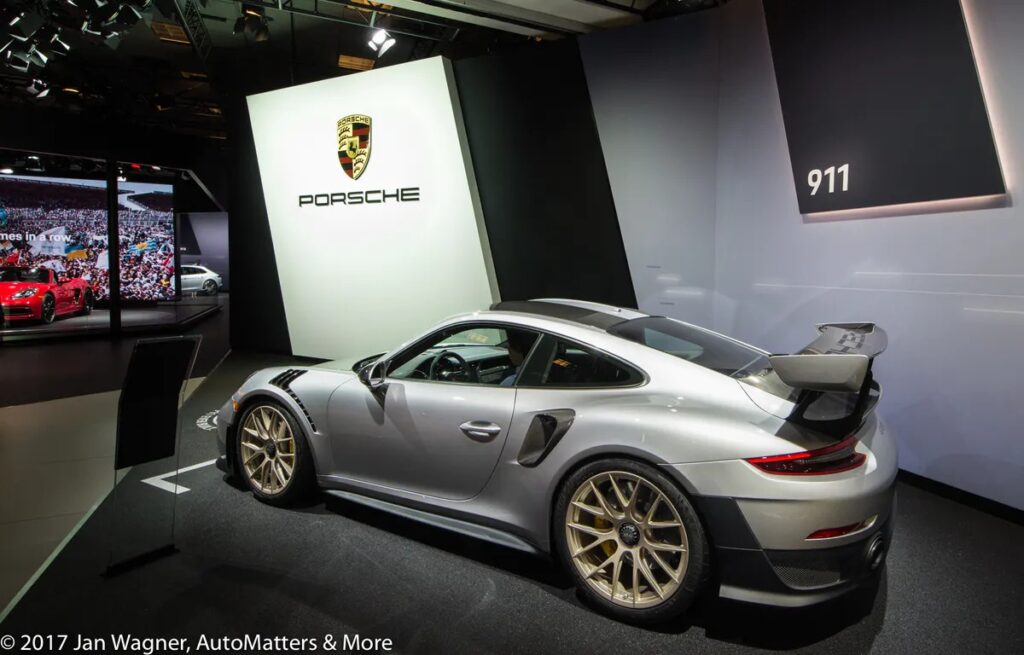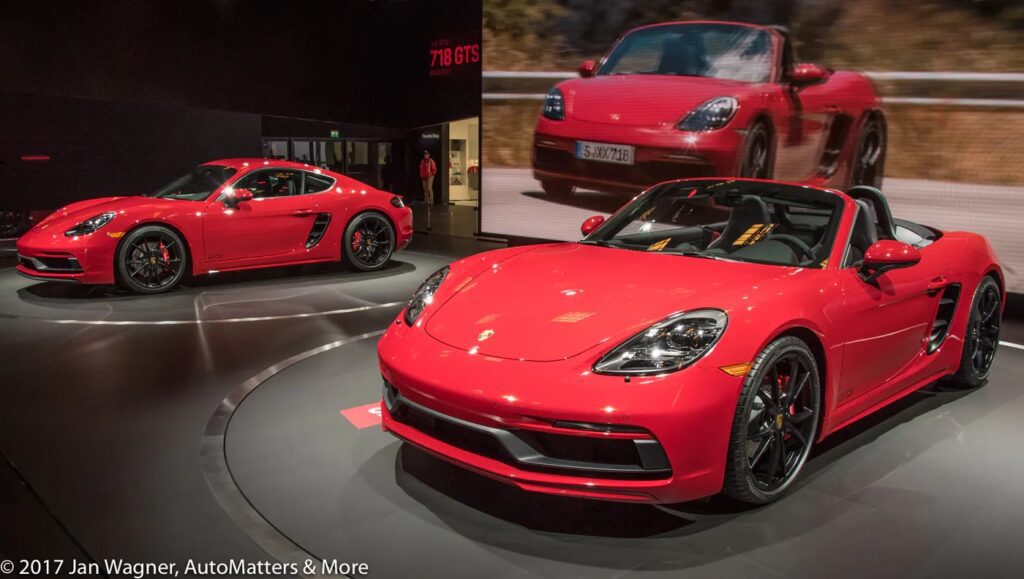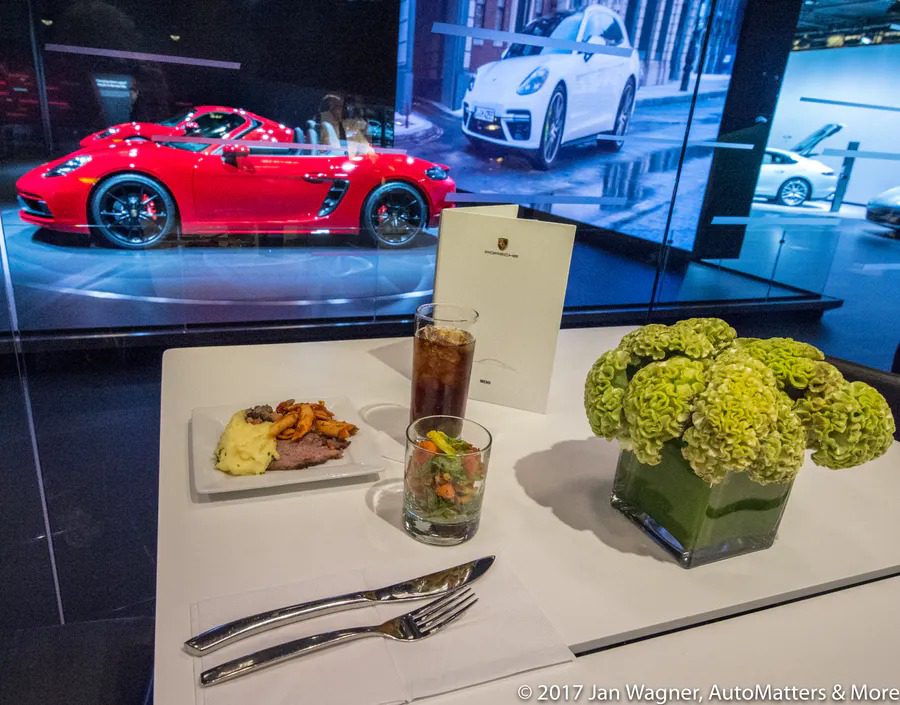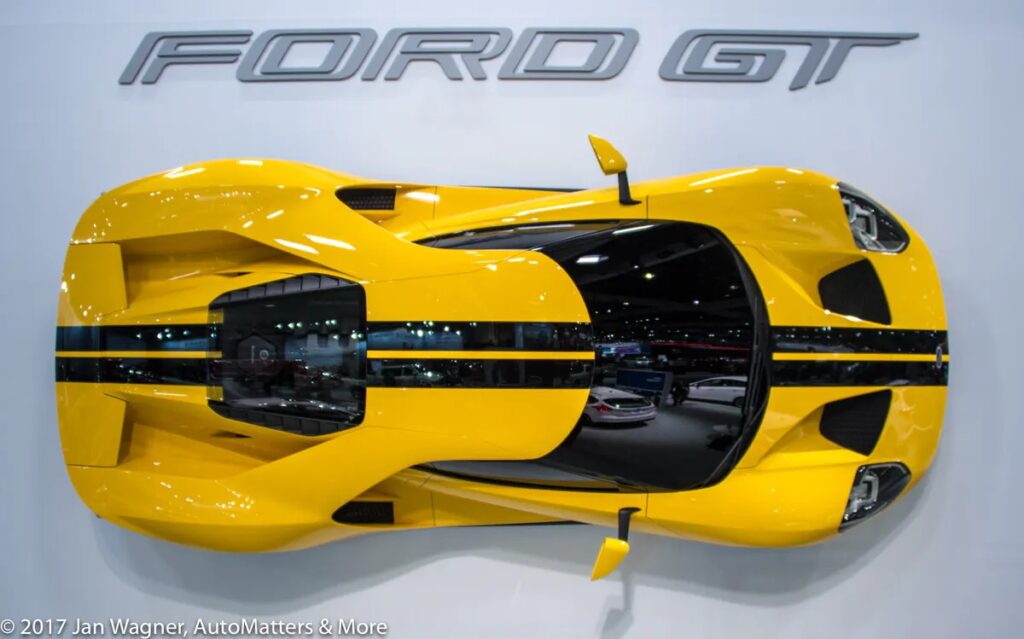 Day two continued in the Technology Pavilion with industry experts speaking and engaging in panel discussions about a wide variety of topics that included: "The Meaning of Mobility"; keynotes by Peter Schwarzenbauer (Board Member, BMW Group) and Tom Gebhardt (CEO, Panasonic North America); "Electrically Shared"; "The Future of Human Driving" (a panel that included IndyCar driver JR Hildebrand); "The Battle of the Battery" – "what we need to do to make this new paradigm happen"; "Roadside Ransomware: Fact or Fiction"; "Survival Instinct: Dealers Fight Back"; "Autonomous Tomorrow"; "The Heart of the Autonomous Car" with Gill Pratt, CEO of the Toyota Research Institute speaking about highlights, pitfalls and lessons learned from their ongoing research into making cars smart enough to drive; "Demystifying AI for Automotive"; "Hit or Miss: Busting Road Safety Myths," addressing the fact that "traffic deaths rose last year in the US at the greatest level since 1964 – by 35 percent in LA alone. Much of the research on this fatal trend blames distracted pedestrians and drivers"; and "Safety Without Compromise." The description in the AutoMobility LA program of this keynote interview provides meaningful insight into challenges presented by autonomous driving: "Human errors cause more than 90% of all fatal crashes and the addition of autonomous driving technology is expected to significantly reduce these needless deaths. But the shining beacon of autonomous cars is not without a cautionary side. Self-driving technology is yet to be perfected to existing safety standards and many difficult challenges remain in allowing vehicles to drive themselves safely under all circumstances."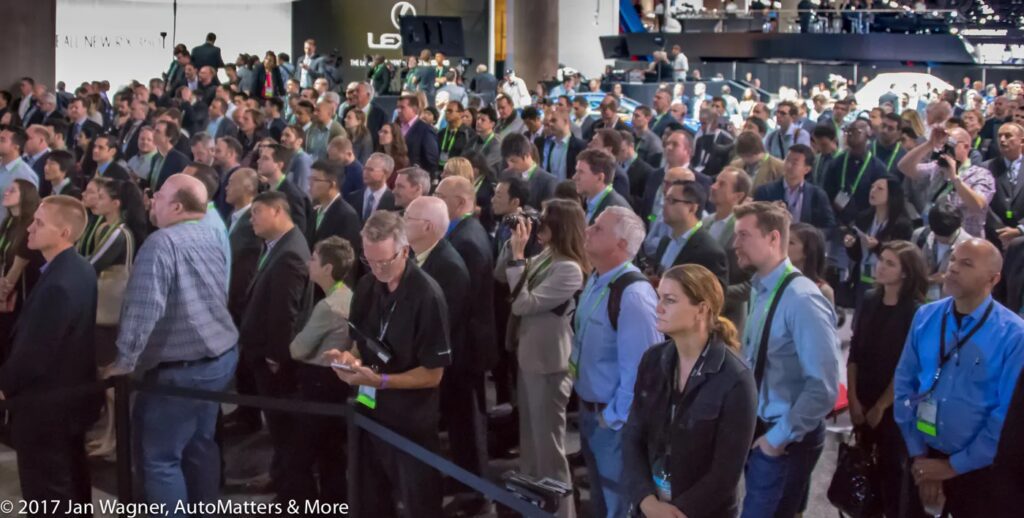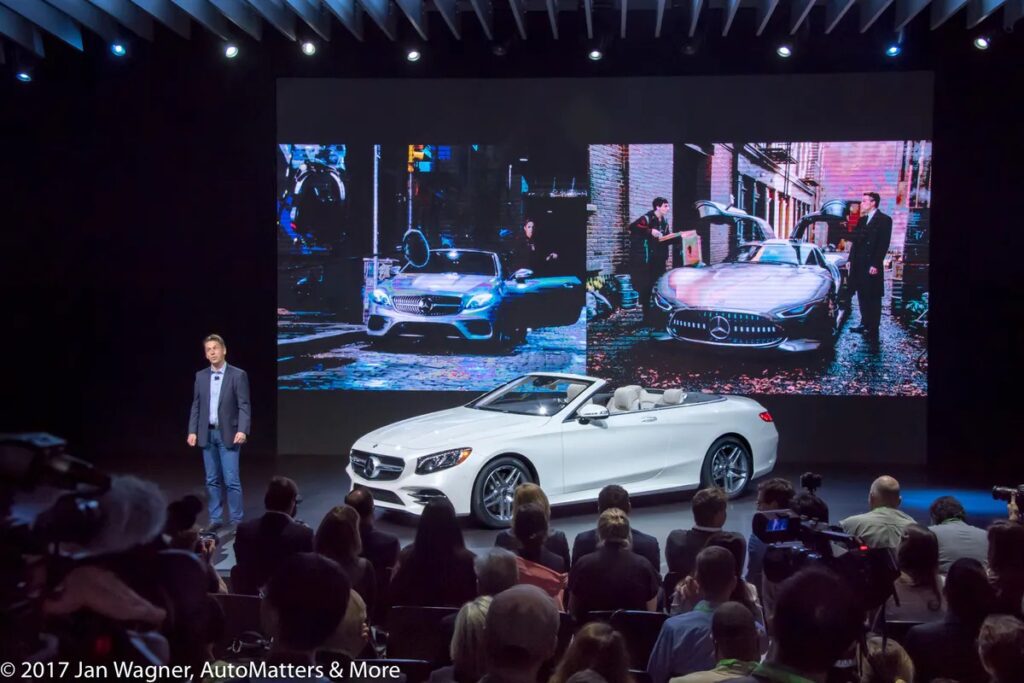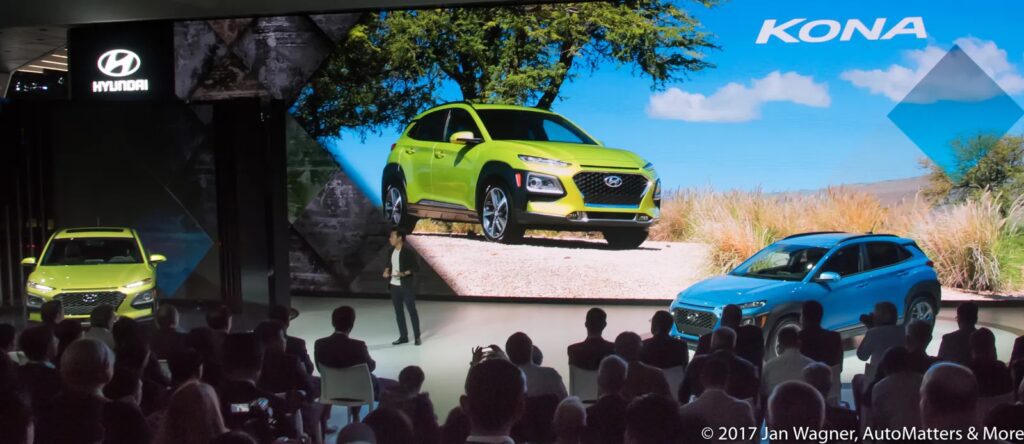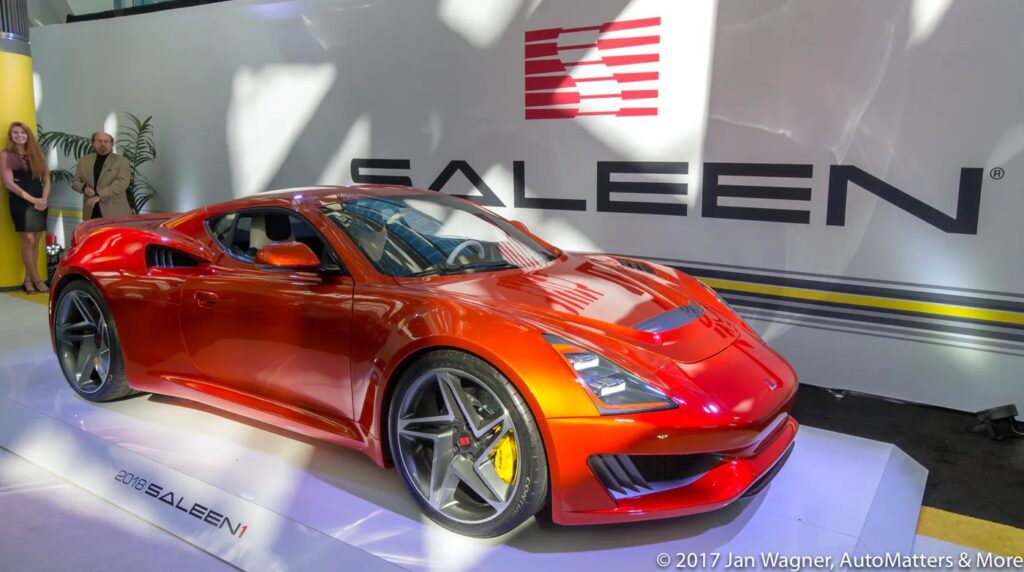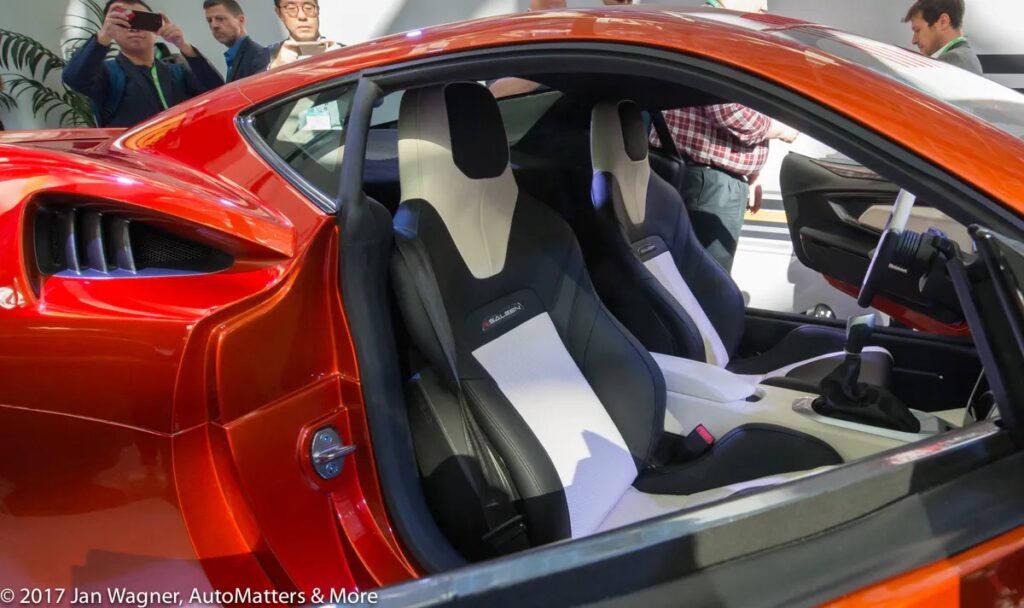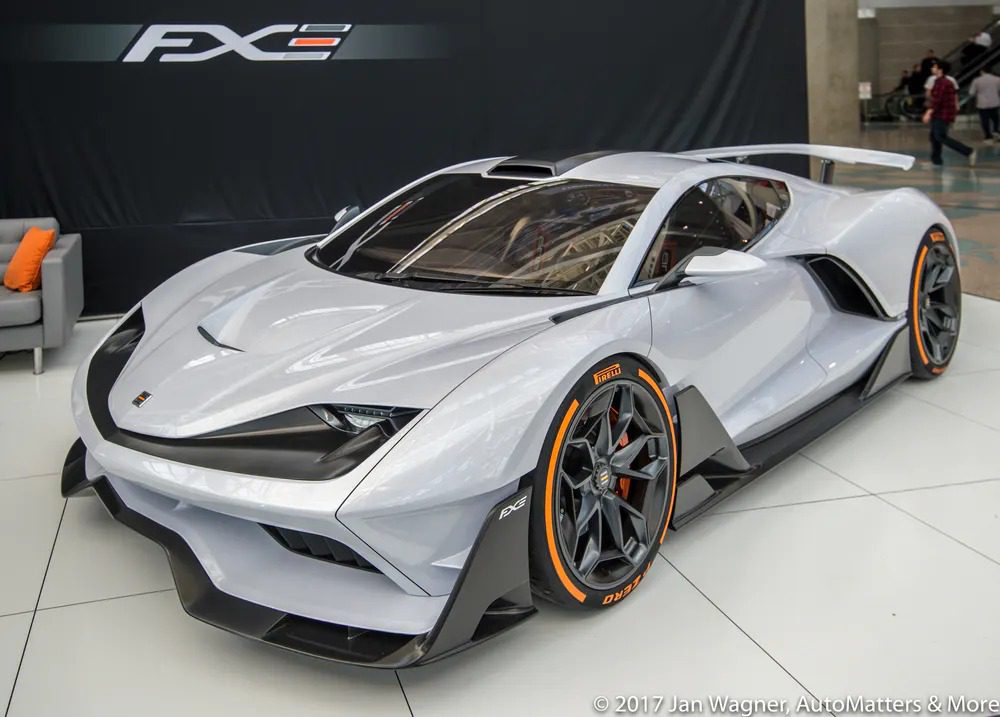 Beginning on the second day and continuing in rapid succession for the remainder of AutoMobility LA were press conferences by Hyundai, Microsoft, BMW, Mercedes-Benz, Lexus, Mazda, Porsche, Lincoln, Nissan, Jeep, Mitsubishi, Volvo, Chrysler, Toyota, Kia, Saleen Automotive and others.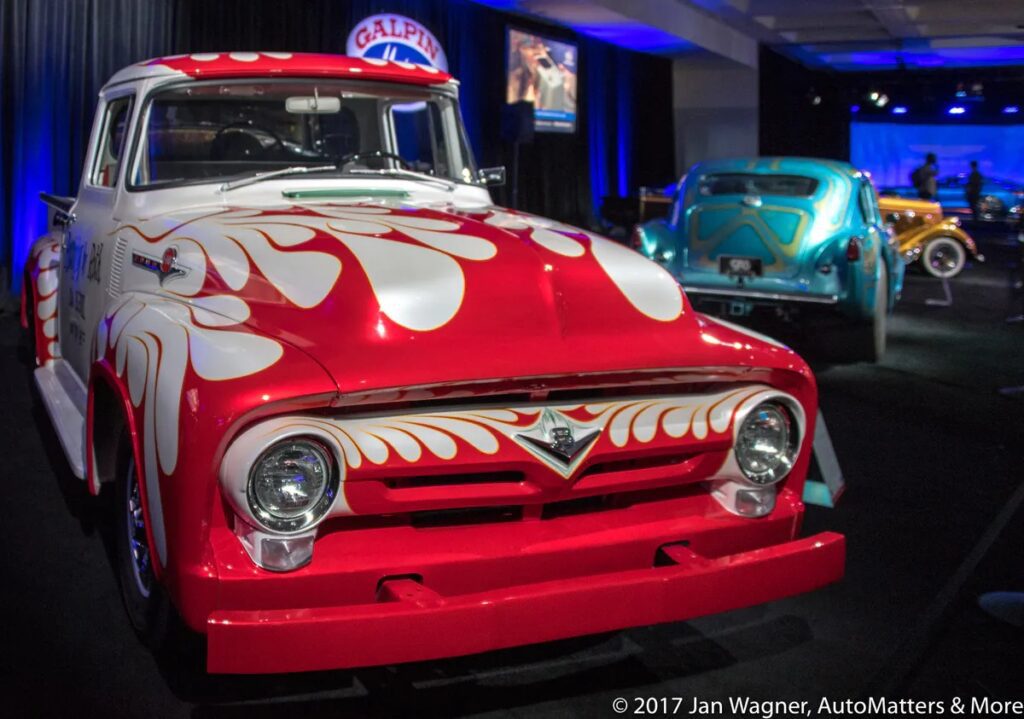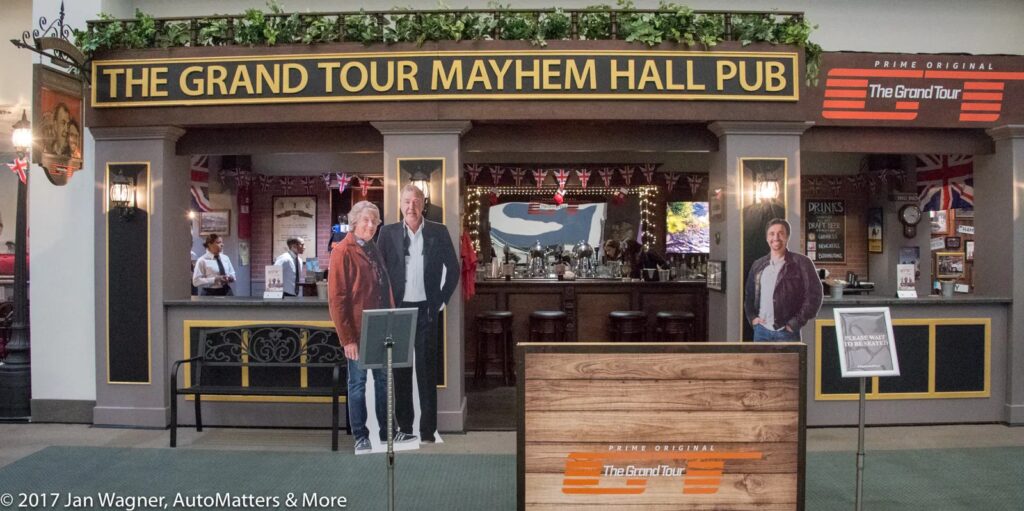 At The Grand Tour Mayhem Hall Pub, members of the media enjoyed complimentary British bites that included breakfast scones, fish & chips, "Clarkson in a Blanket" (sausage rolls) and pints – appropriately named "Golden Gorilla," "Hair of the Hamster" and "Captain Slow Mo" – for each of the three hosts of "The Grand Tour" – an Amazon Prime Original series. While they were not there in person, we could have our photos taken alongside life-sized cutouts of Jeremy Clarkson, Richard Hammond and James May (also the former, long-time co-hosts/presenters of "Top Gear" on the BBC) for charity (Oxfam) at their photo booth.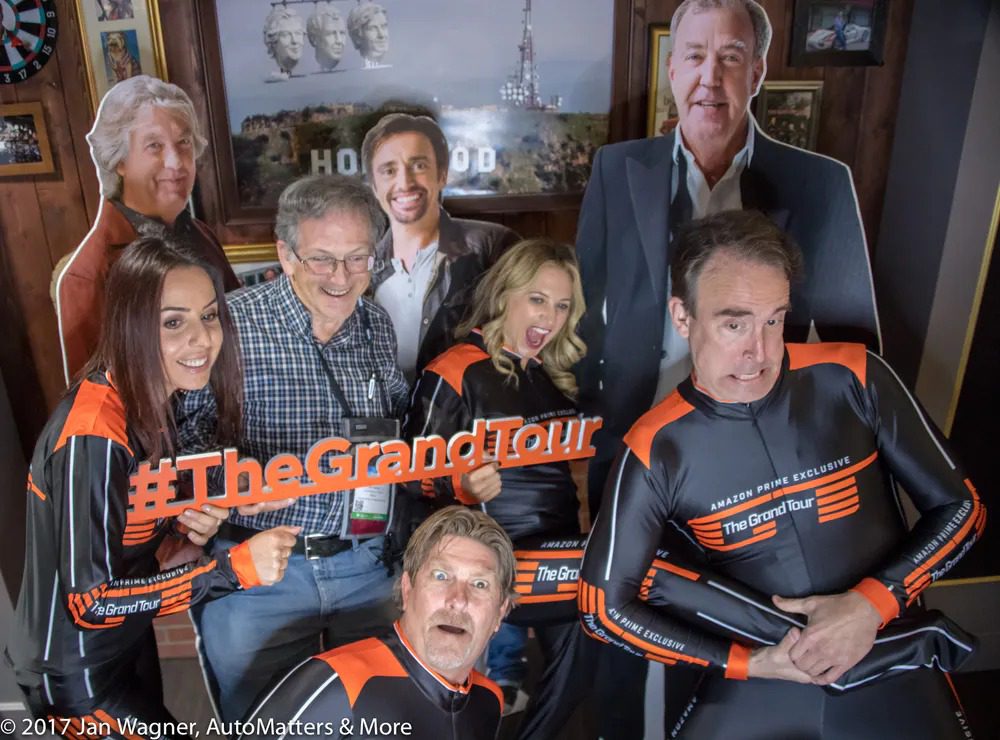 On Wednesday evening Hyundai continued another welcome social tradition – this time with a party at the Novo at LA Live. There was food, drinks and live musical entertainment. In past years, entertainers included Joan Jett, Jack Black, Jeff Bridges and John Legend.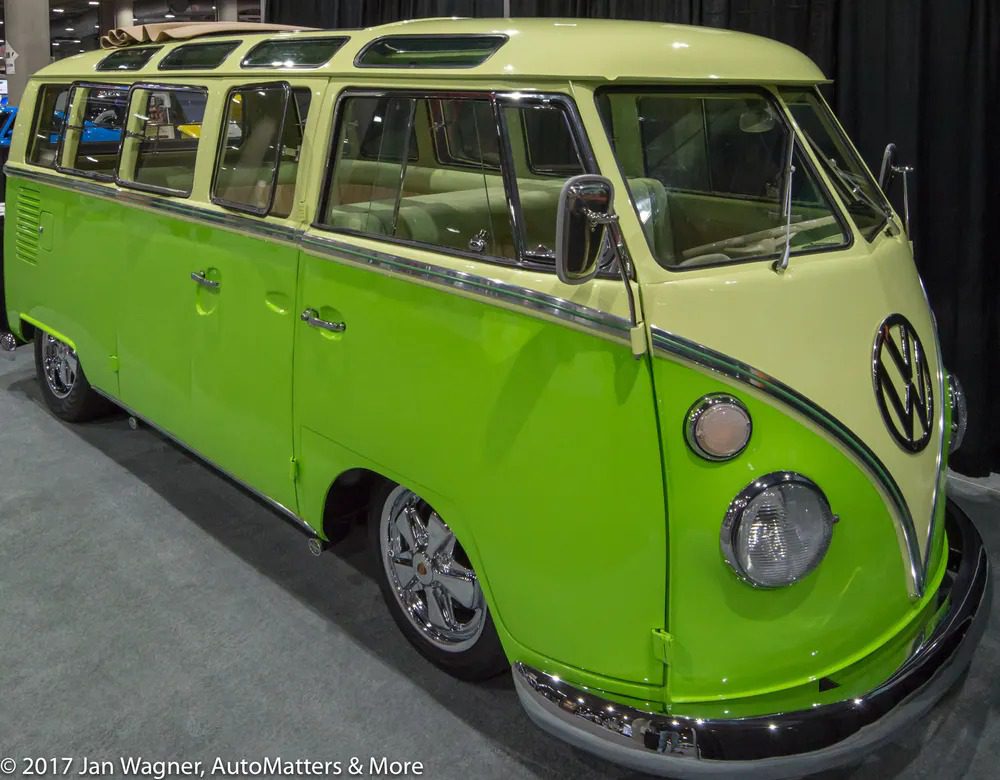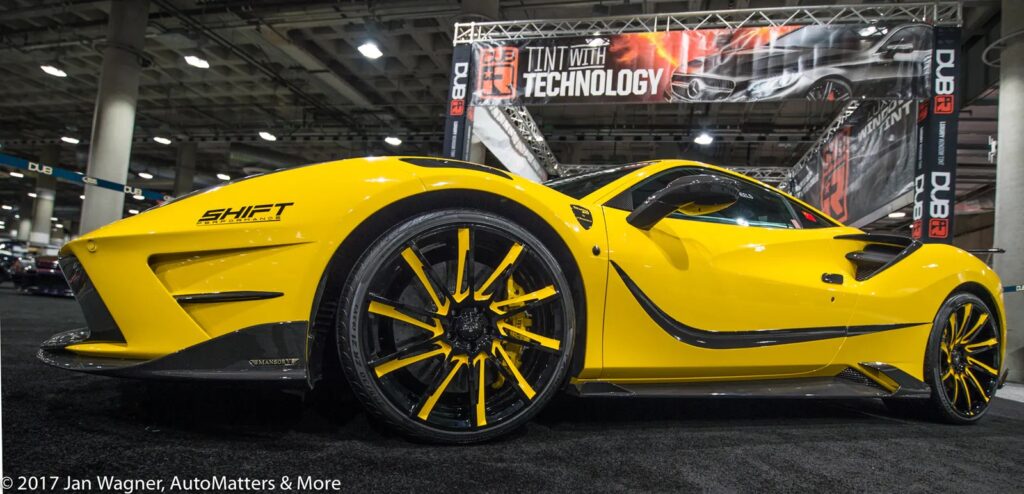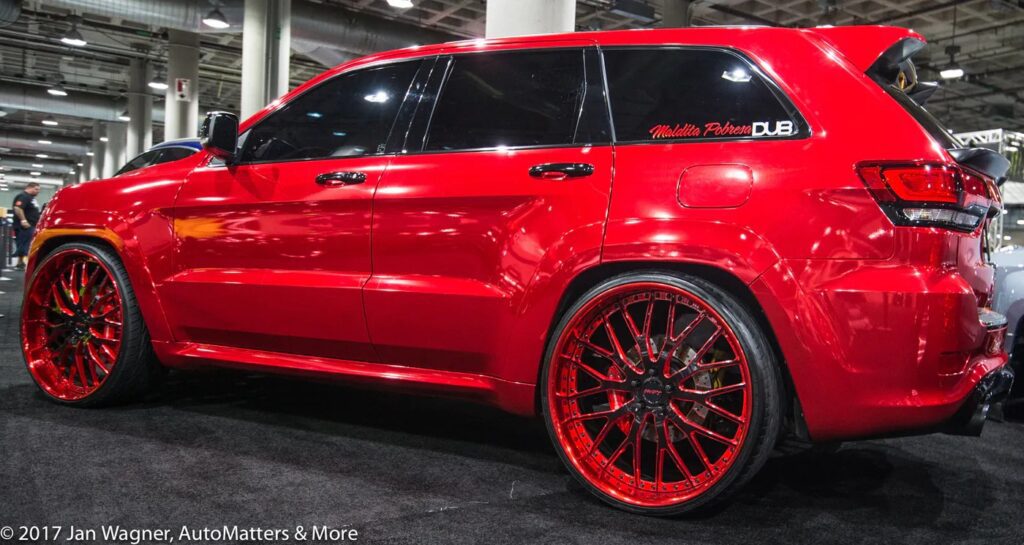 COPYRIGHT © 2017 BY JAN WAGNER – AUTOMATTERS & MORE #520R1