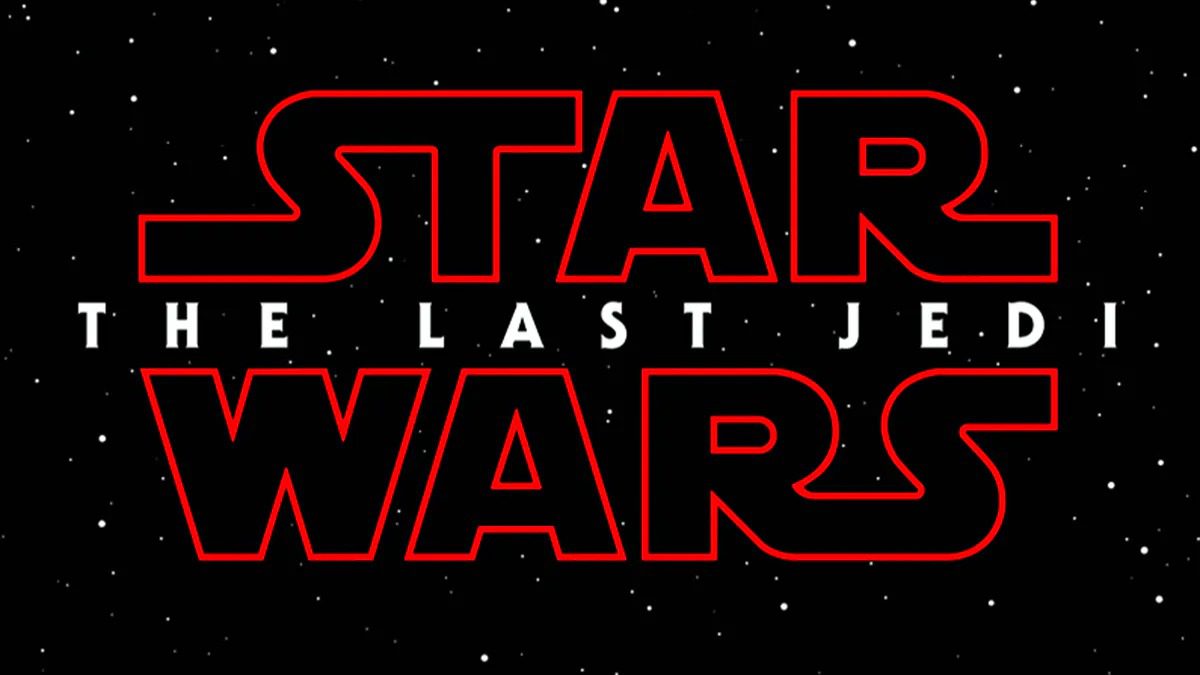 "STAR WARS: THE LAST JEDI" & ACCESSORIES FROM THINK TANK PHOTO
(STAR WARS Episode VIII)
"STAR WARS: THE LAST JEDI"
After much pre-release promotion, one of the most anticipated movie releases of 2017 is finally here. "STAR WARS: The Last Jedi" (Episode VIII) is what we, the faithful legions of STAR WARS fans, have been longing for. It is epic and on a truly grand scale, combining a complex but easy to follow story, technical excellence and a soul stirring musical score composed and conducted by the great John Williams.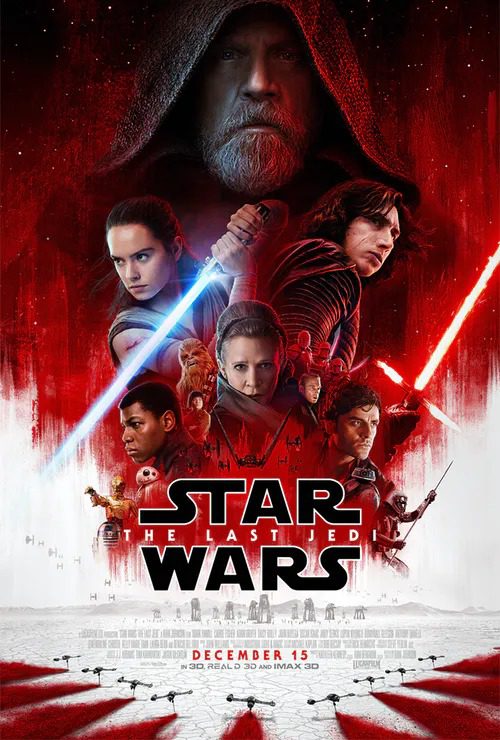 "STAR WARS: The Last Jedi" is an exquisite blend of life-and-death conflict juxtaposed with humor – just like the original trilogy. Kudos to writer and director Rian Johnson, for in many ways this seems like a natural continuation and evolution of that trilogy.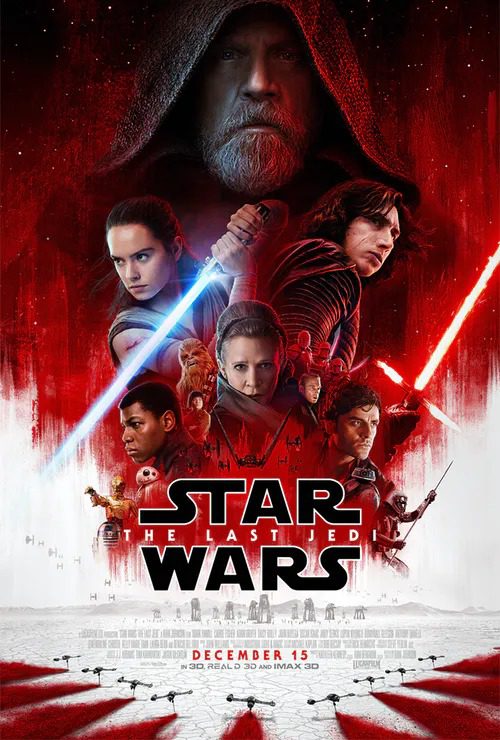 Time has not stood still as beloved but older characters have returned, and there are new creatures and amazing special effects. The characters have great depth, and they evolve throughout the film. You may find that you empathize with villains, and that the protagonists are not without their flaws.
SPOILER ALERT: SKIP AHEAD TO THE THINK TANK PHOTO REVIEW IF YOU WOULD RATHER NOT READ ANY SPECIFIC DETAILS ABOUT THIS FILM
Continuing on in her role from "STAR WARS: The Force Awakens" (Episode VII), Rey is compelled to enlist help from Luke Skywalker, who wants nothing to do with it. We see him struggle with the role that he is asked and inevitably destined to play.
The main characters include Leia Organa (Carrie Fisher), Luke Skywalker (Mark Hamill), Rey (Daisy Ridley), Kylo Ren (Adam Driver), Poe Dameron (Oscar Isaac), Finn (John Boyega), Vice Admiral Amily Holdo (Laura Dern) and General Hux (Domhnall Gleeson). Supreme Leader Snoke (Andy Serkis) truly epitomizes evil. The droid we know as BB-8 plays an important role, as do Chewbacca the Wookiee, R2-D2 and C-3PO.
"STAR WARS: The Last Jedi" is a thoroughly satisfying installment in the STAR WARS saga. For more information, visit starwars.com, and to see fascinating behind the scenes footage go to www.starwars.com/the-last-jedi/.
One last observation pertains to STAR WARS: Galaxy's Edge, under construction now at Disneyland Park in Anaheim, California and at Disney's Hollywood Studios at Walt Disney World Resort in Orlando, Florida. Last summer, at Disney's D23 Expo in Anaheim, Disney revealed a large-scale model of STAR WARS: Galaxy's Edge.
As I watched "STAR WARS: The Last Jedi" I could not help but think of that model, and how versions of what I was seeing on the screen will be recreated at those parks. A rebel base set into a mountainside, the Millennium Falcon and various other spacecraft come to mind, and perhaps the market and entertainment complex, as well as stormtroopers, resistance fighters and other characters.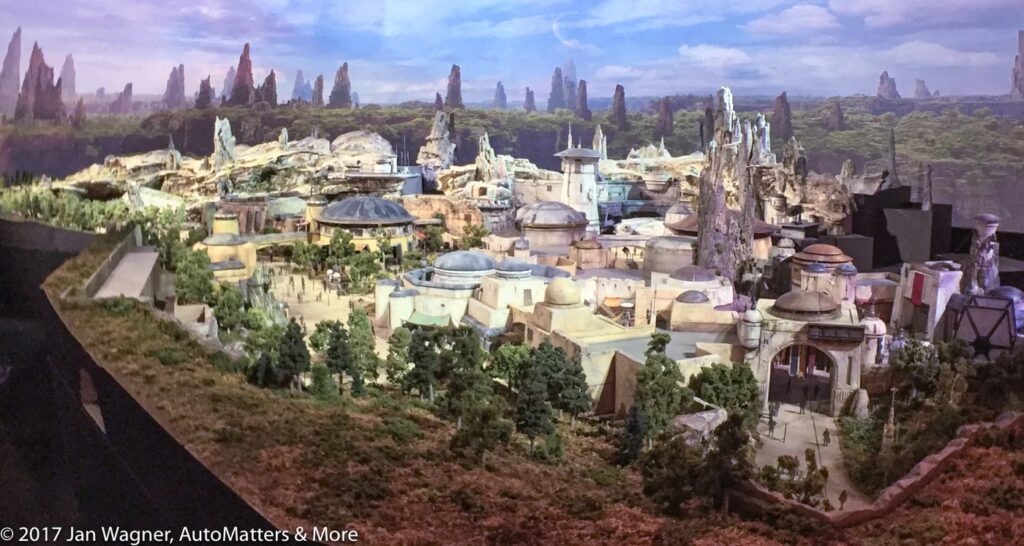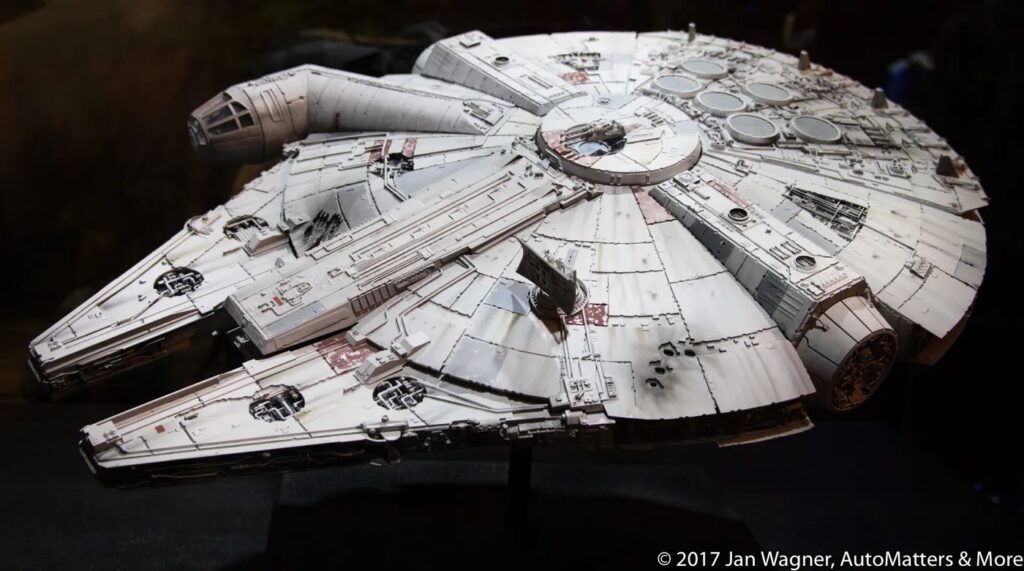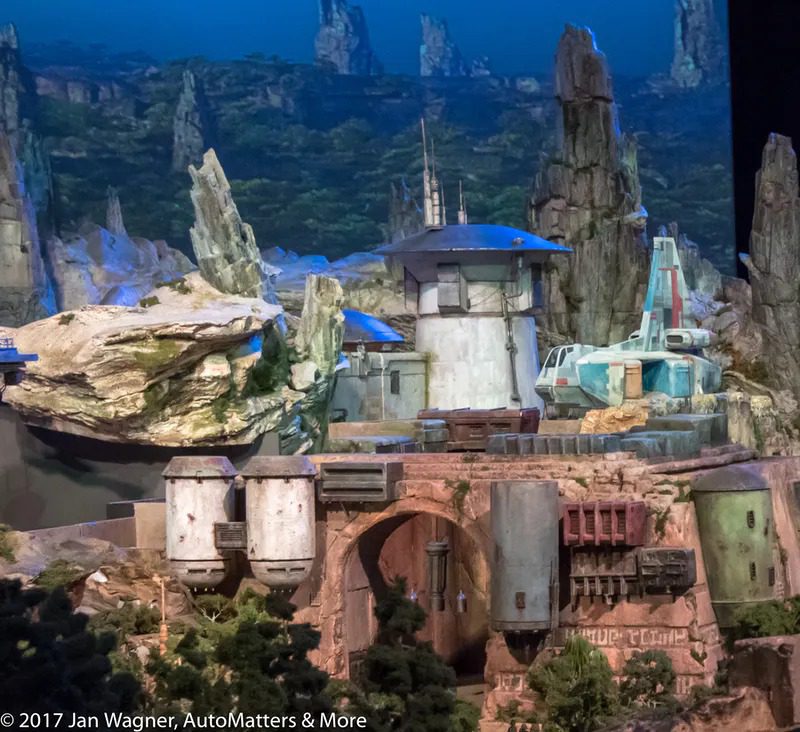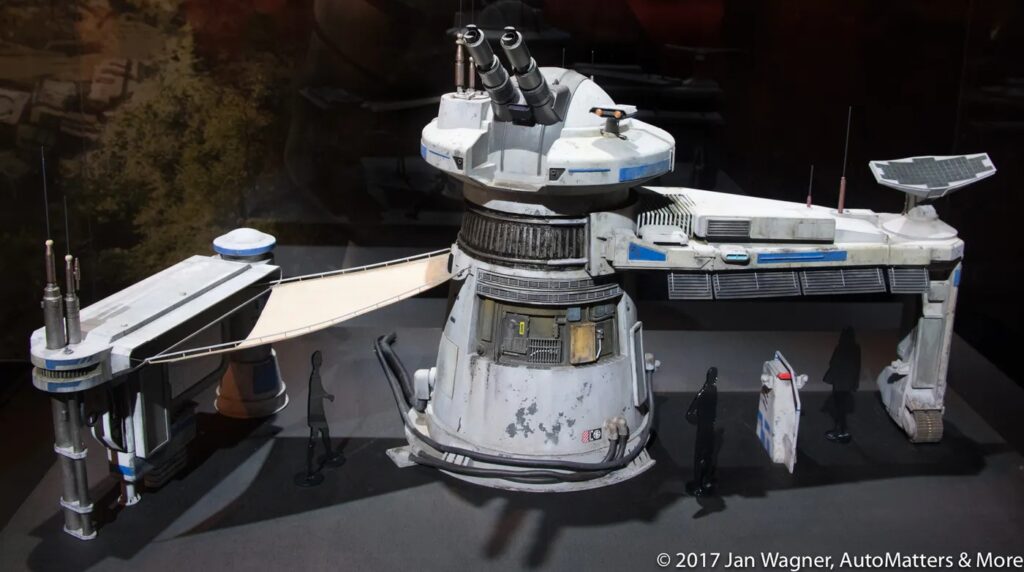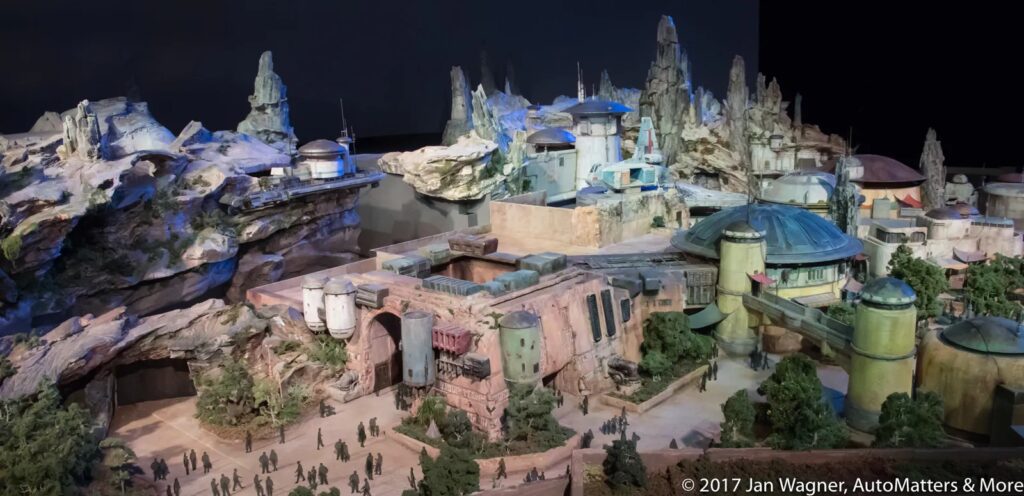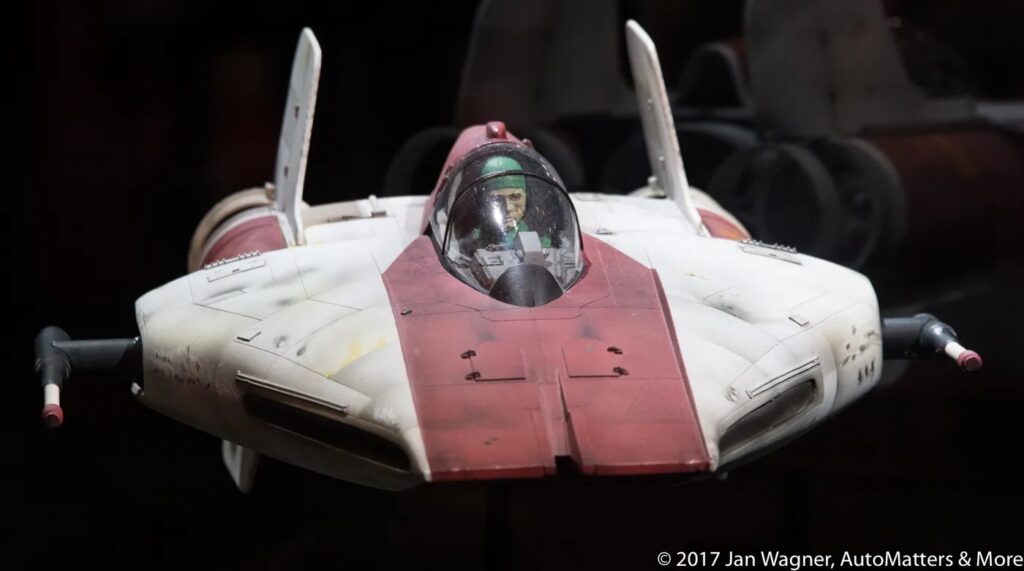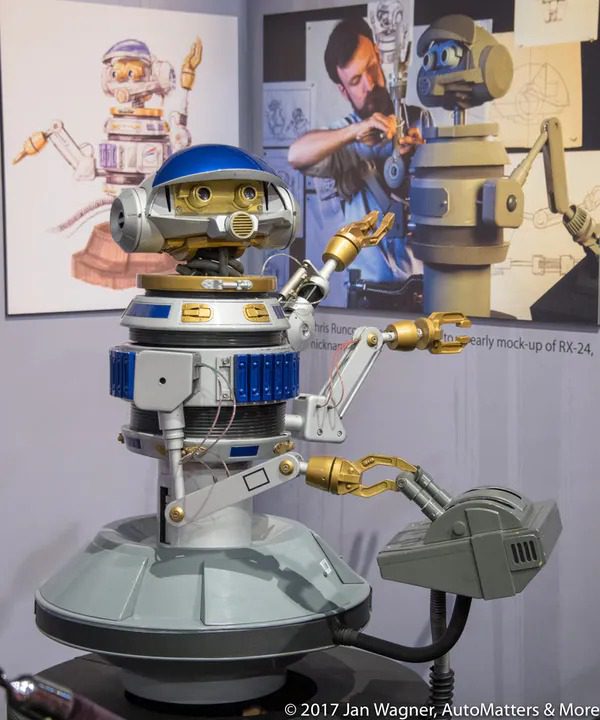 Disney is excellent at cross-promotion and I am sure that they will take full advantage of the opportunities to do so with "STAR WARS: The Last Jedi."
THINK TANK PHOTO ACCESSORIES
As a professional photographer, I put my gear through a lot of use. I depend upon that gear to be well built. That includes everything from my cameras to accessory pouches. Many of those pouches wore out quickly, with torn materials and stitching that just did not last. Another important need is maximized function and usability.
With that in mind, I asked Think Tank Photo to send me an assortment of review samples of their small accessories. My list included pouches, credential holders, a shoulder strap, camera battery pouches and more. Then I put them to the test, filling them up with my gear and using them on shoots.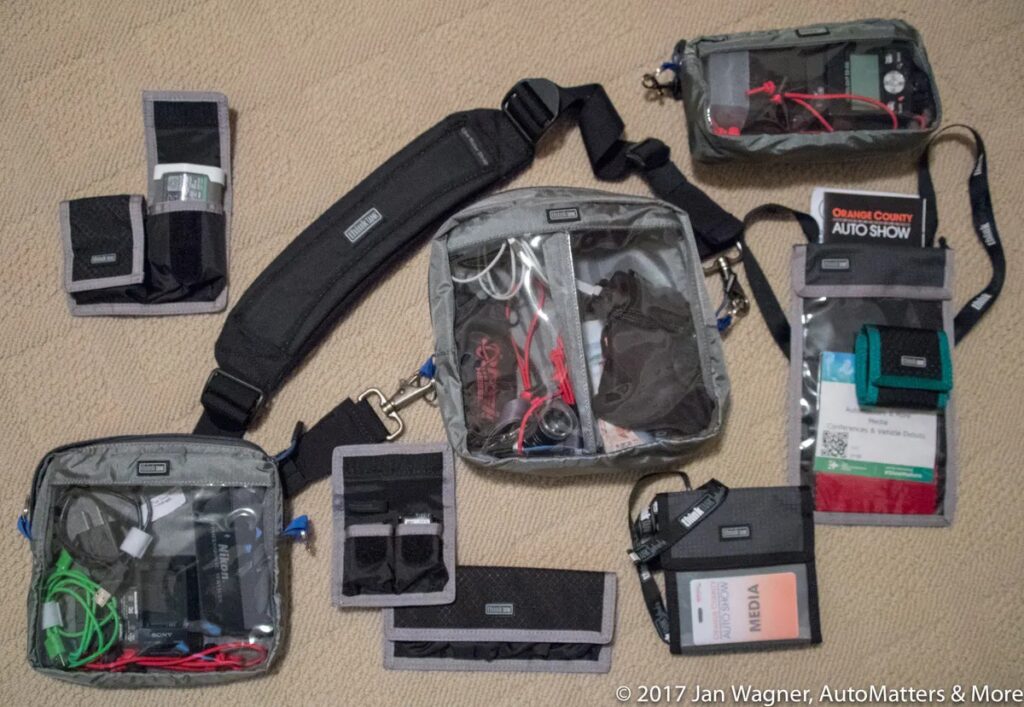 The fabrics are tough and the stitching has remained intact. Importantly, these accessories were clearly designed by people who understand the needs of photographers. Their large credential holder (Credential Holder Tall V2.0) not only holds a credential, but it also has pockets that I used to hold the business cards that I accumulated, as well as a daily schedule. The beauty of this is that these things were quick and easy to access, which is very important.
Varying sizes of pouches have a clear plastic window and eyelets for a strap, so that they can be easily carried hands-free. The Think Tank Photo accessory strap (Low Rider Strap) is well built and padded.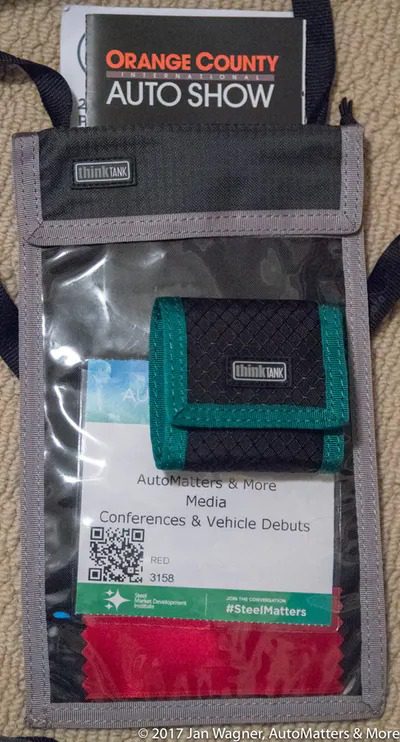 I used the medium sized pouch (Cable Management 20 V2.0) to hold a battery charger, batteries, memory cards and more.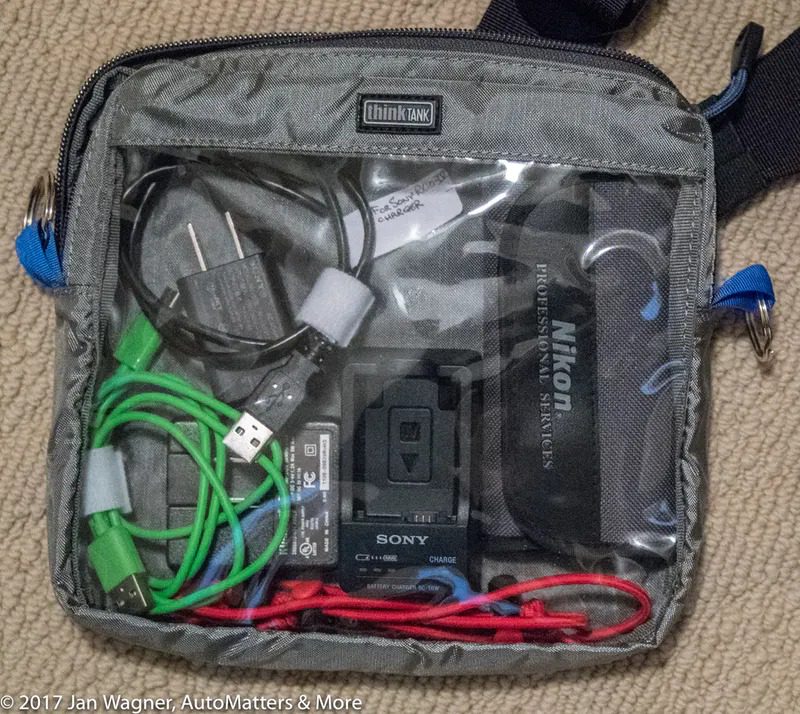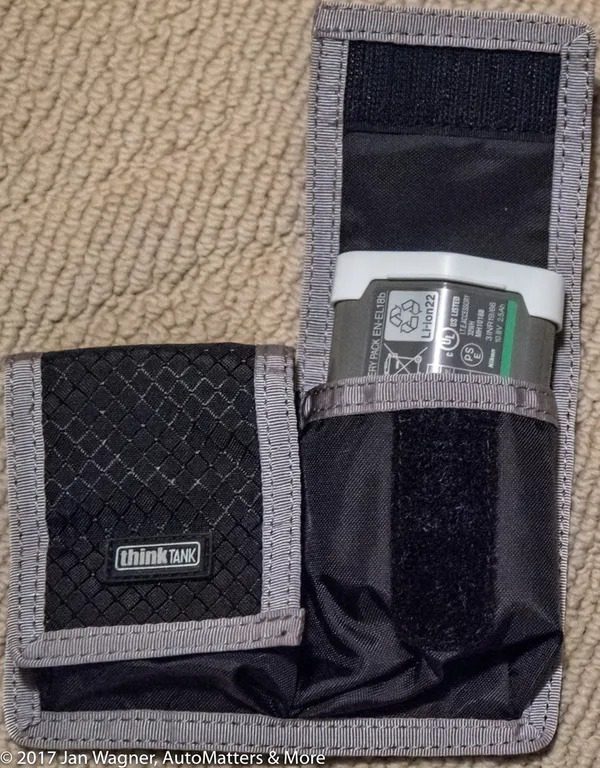 To see the full range of Think Tank accessories, camera cases and more, visit www.thinktankphoto.com.
COPYRIGHT © 2017 BY JAN WAGNER – AUTOMATTERS & MORE #519r1