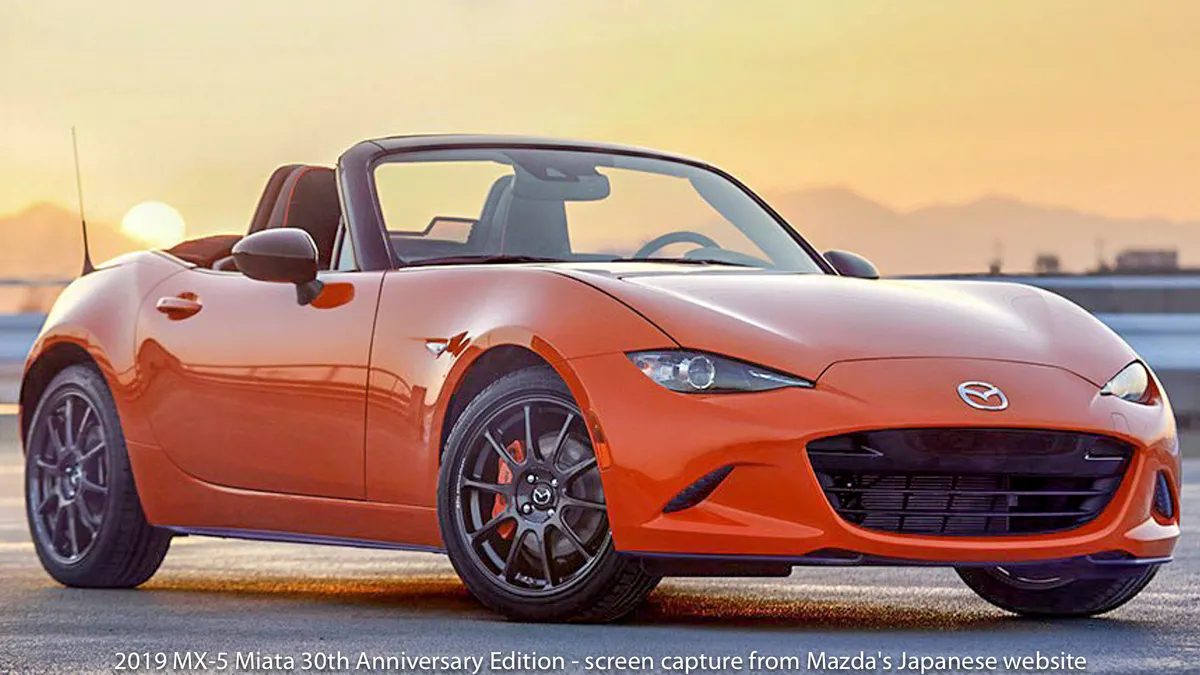 2019 MAZDA MX-5 MIATA 30TH ANNIVERSARY EDITION INTRODUCED AT THE CHICAGO AUTO SHOW
Updated: NEW PHOTOS of the soft top Chicago '0000 of 3000' car, shot April 13, 2019 at the Acura Grand Prix of Long Beach)
Thirty years ago, Mazda introduced its now-iconic Miata at the Chicago Auto Show. Its concept was simple and effective: a no frills, reliable, nimble, small, two-seat convertible sports car that combined just the right amount of power and lightness to produce brisk acceleration and precise handling. This made it fun and easy for drivers to explore, fully control and enjoy their Miata's performance at legal speeds. Each of the Miata's four generations have remained true to the original concept. Over 1,000,000 have been made, with no end in sight.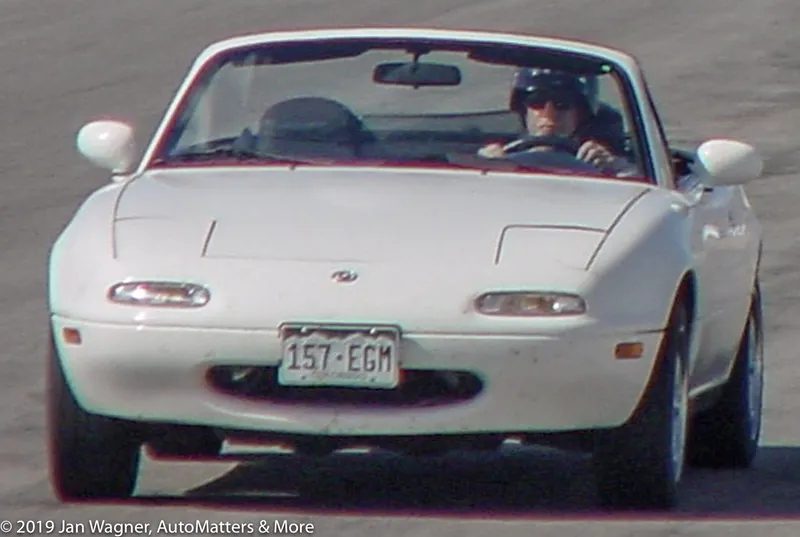 In sharp contrast, many other performance cars offer copious amounts of horsepower and torque. While that can be great for flat-out, high-speed driving on a racetrack, the outer limits of that power cannot legally or safely be explored on public roads.
Miatas are fun to drive both on the track and on speed-limited public roads – especially two-lane country roads with lots of twists and turns – running up and down through the gears, the wind in your hair, with hardly a care in the world.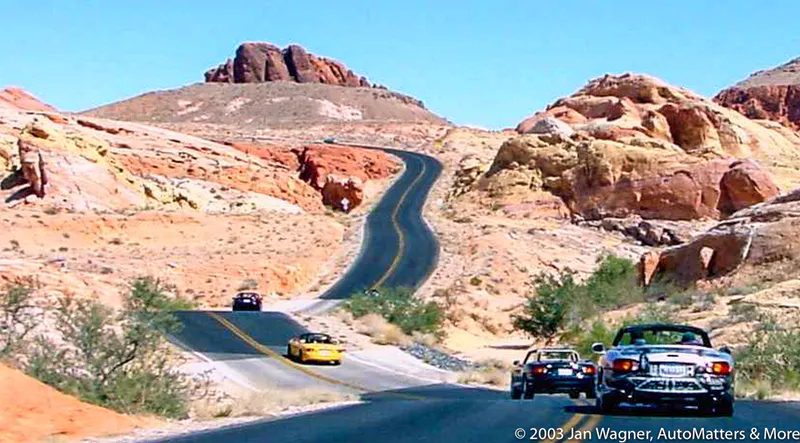 The fourth (current) generation MX-5 Miata (codenamed ND) is available in both convertible and retractable hardtop (RF) models. For 2019 the engine is significantly more powerful, and there is now a backup camera.
The MX-5 Miata 30th Anniversary Special Edition was announced via live streaming video from the 2019 Chicago Auto Show.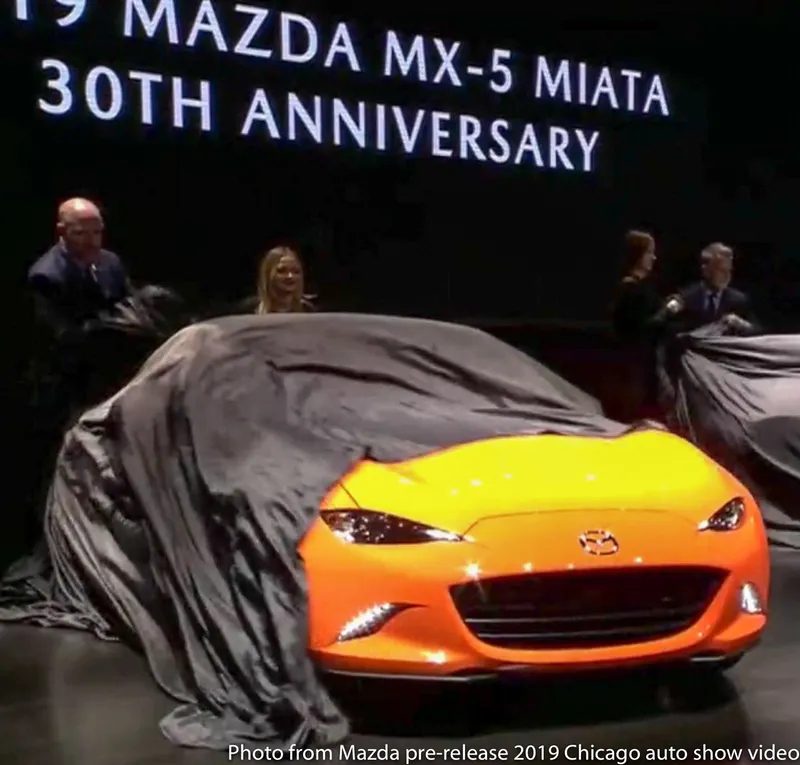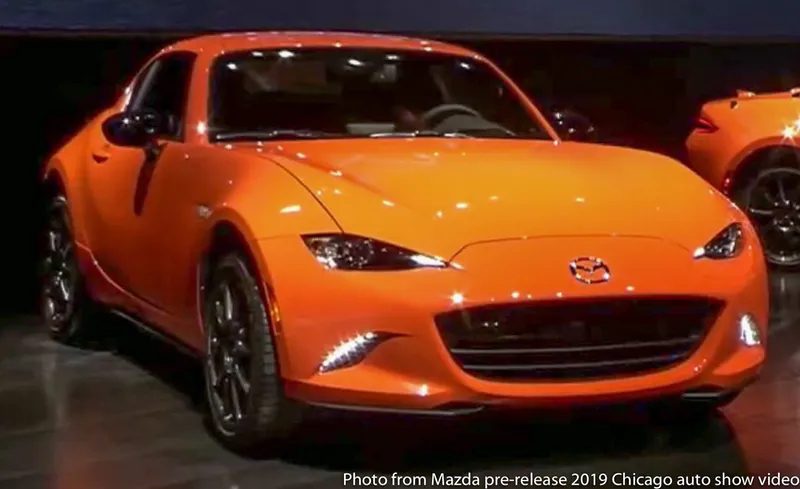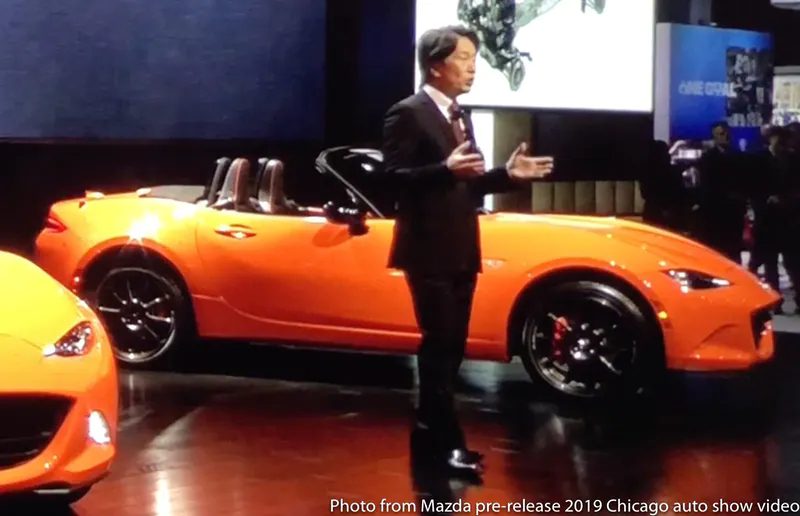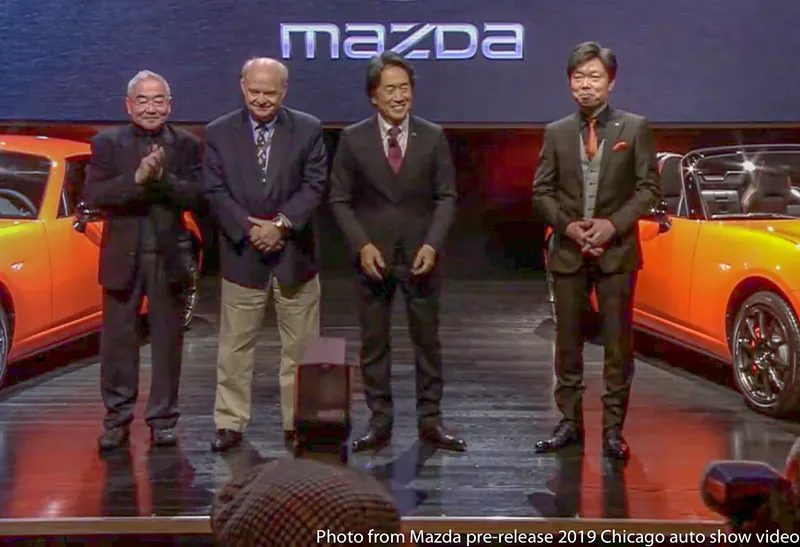 Available only in Racing Orange paint, with orange accents on the brake calipers, seats, door trim, dashboard and shift lever, this Miata is very well equipped. Exclusive features include forged aluminum wheels co-developed with Rays, Recaro seats, Bilstein dampers (manual transmission models only), Brembo front brake calipers, nine-speaker Bose sound system with Apple CarPlay and Android Auto, extensive use of Alcantara upholstery fabric, and a commemorative badge with a serial number.
Only 3,000 will be made available for sale worldwide, with 500 for the U.S. – all of which were spoken for within four hours of their announcement.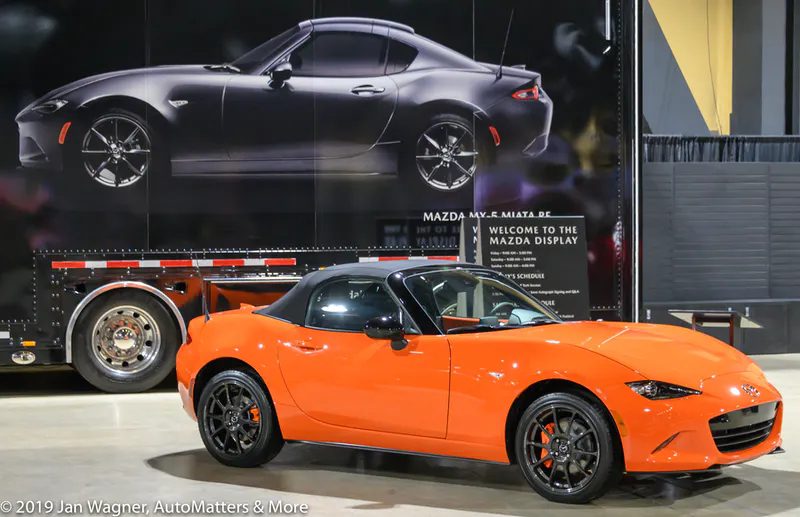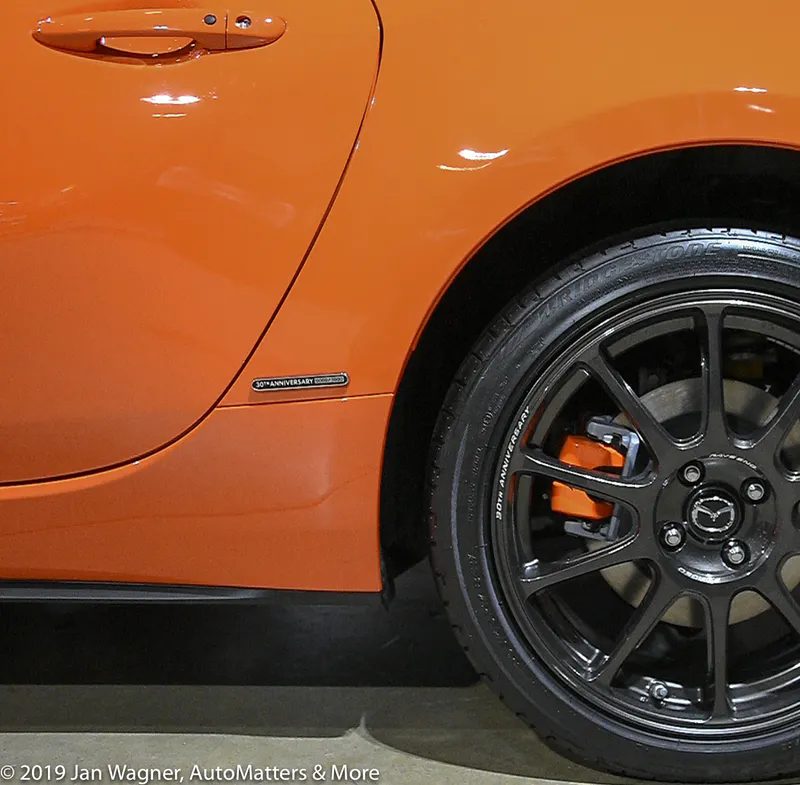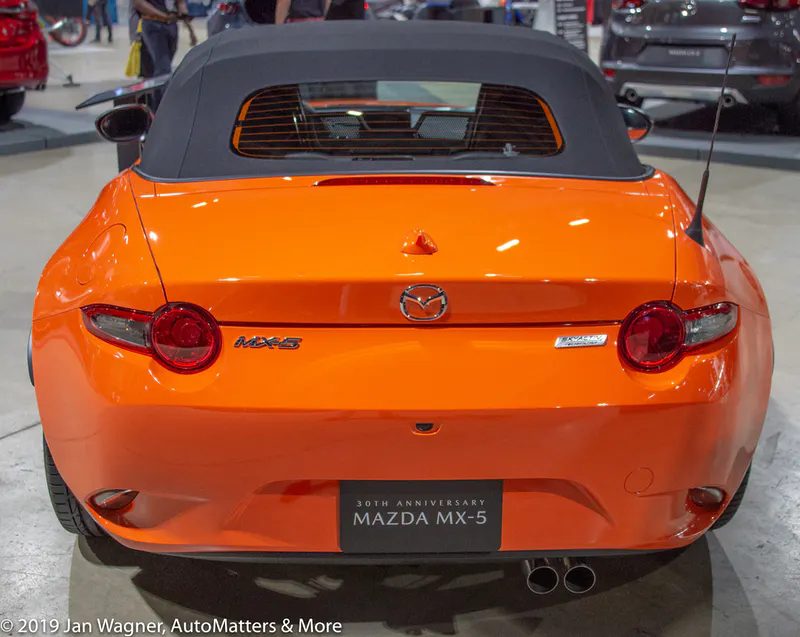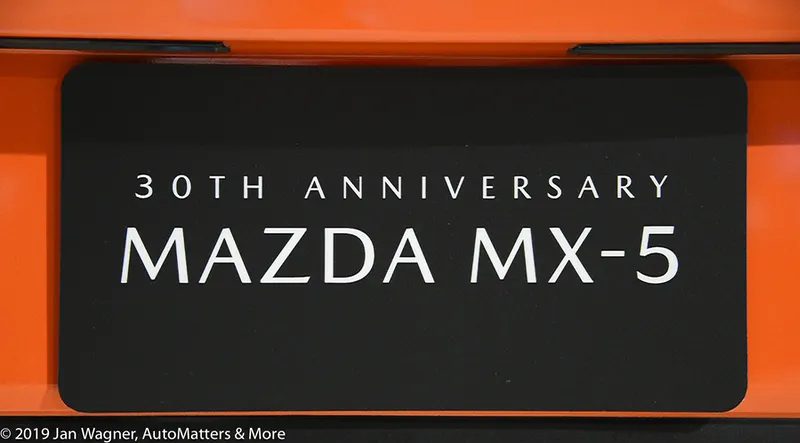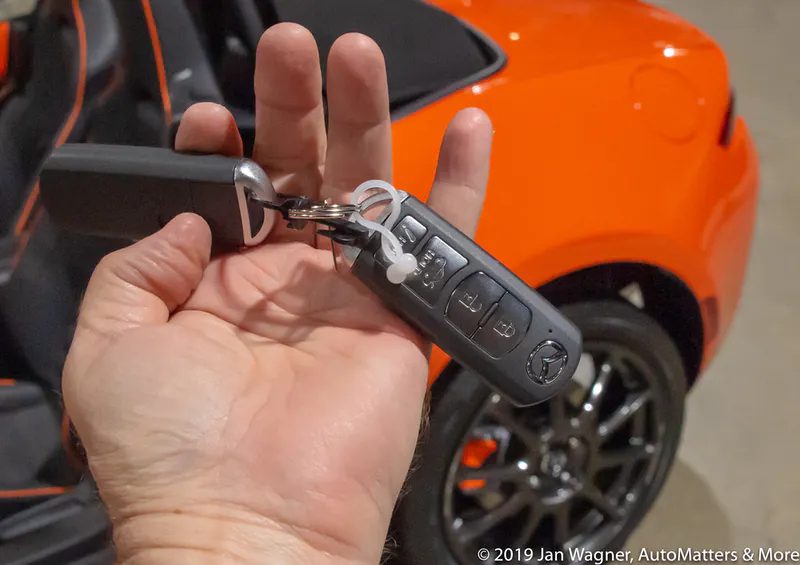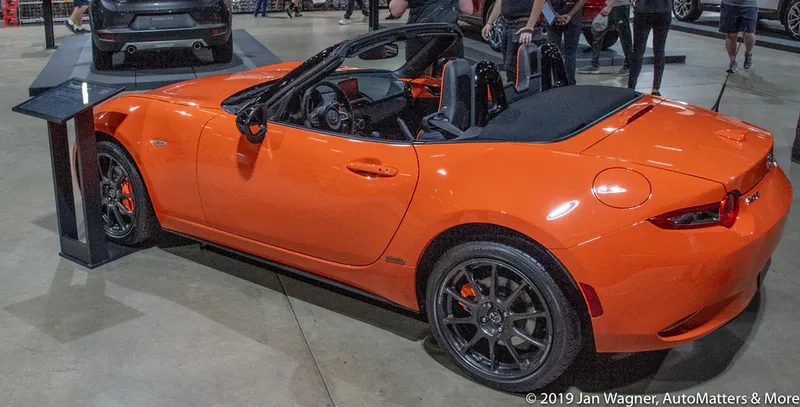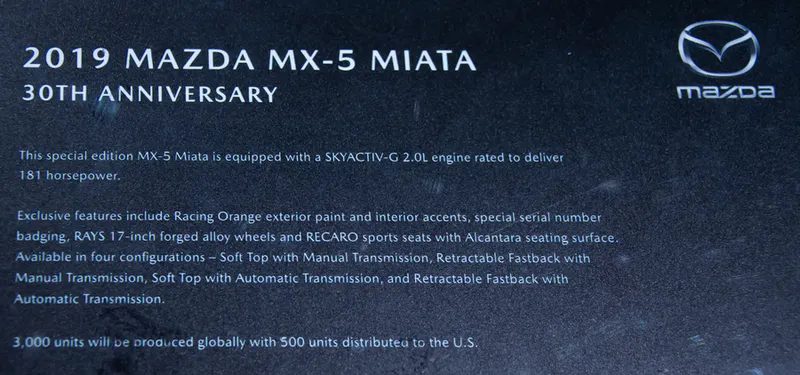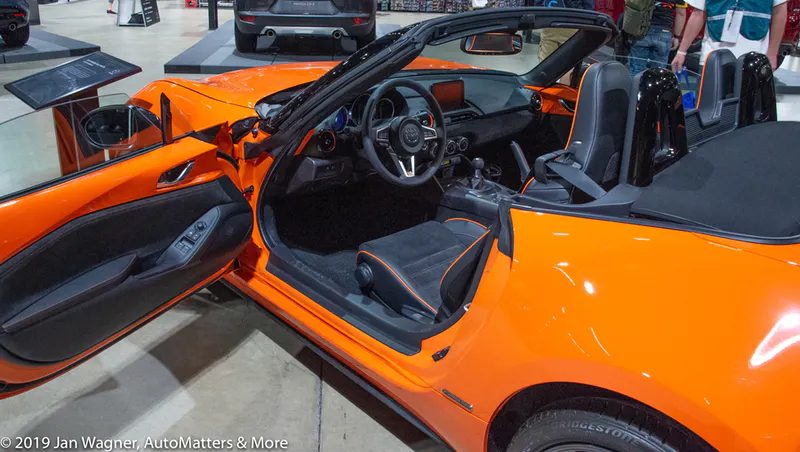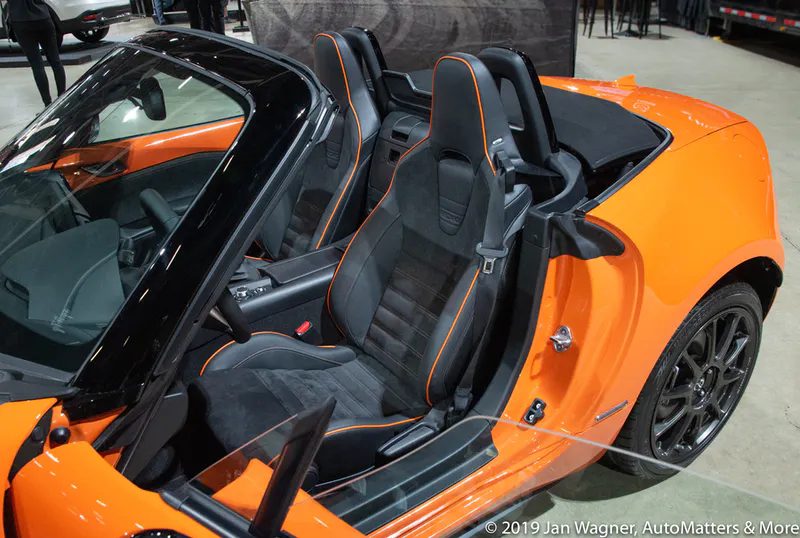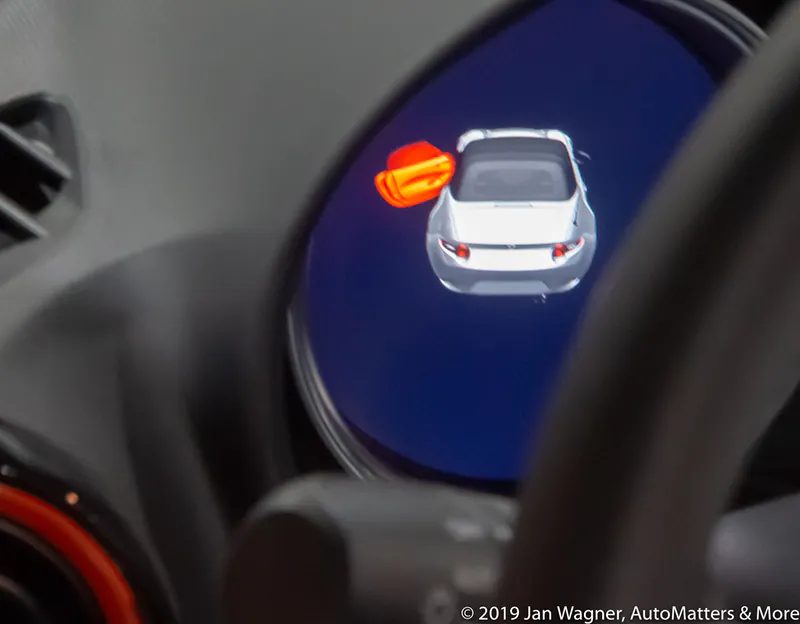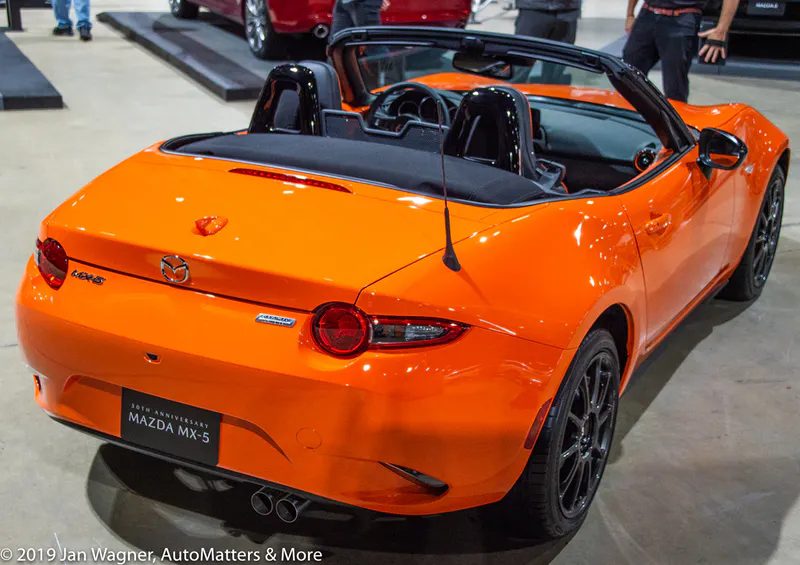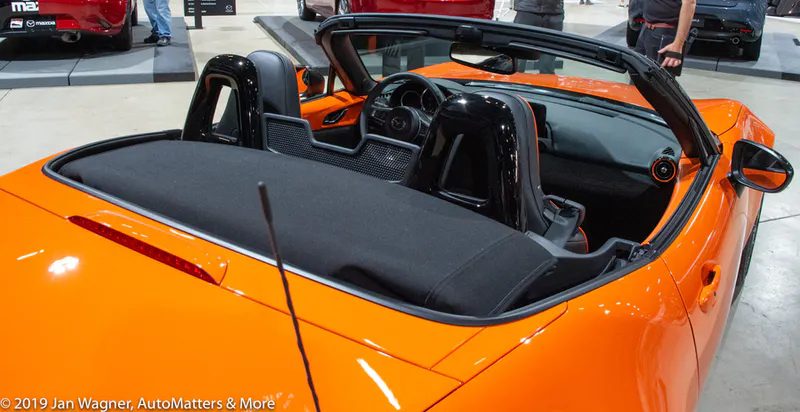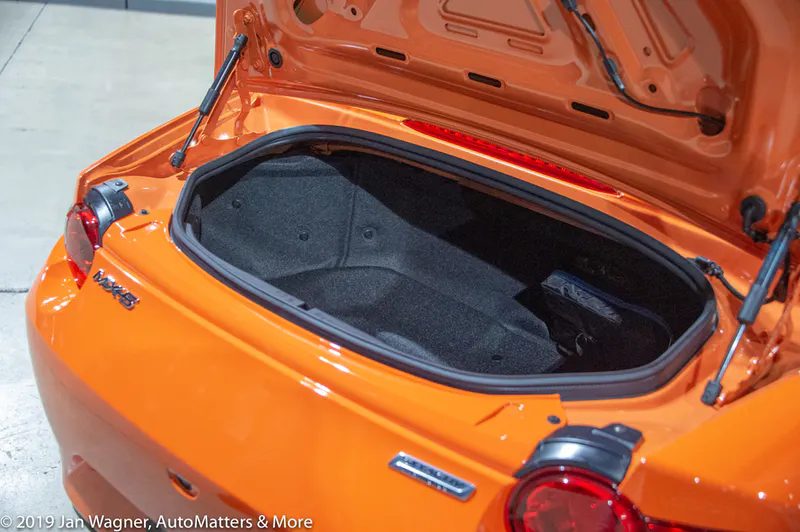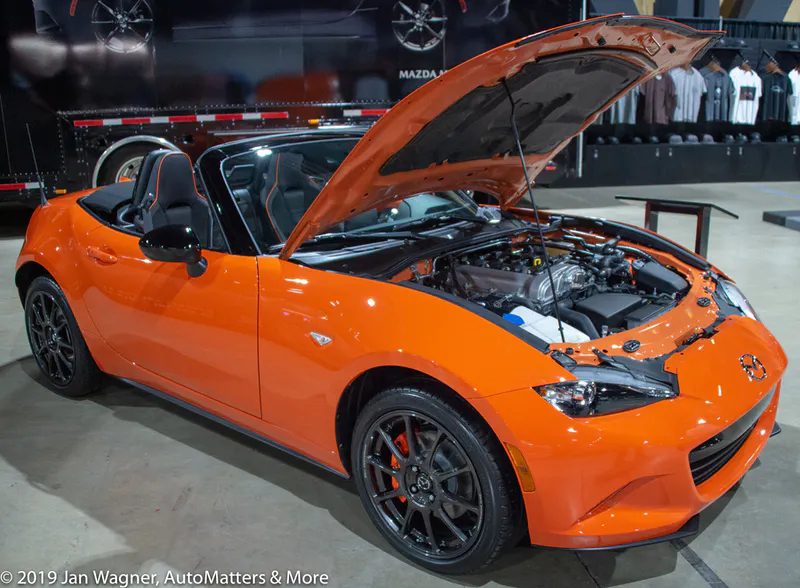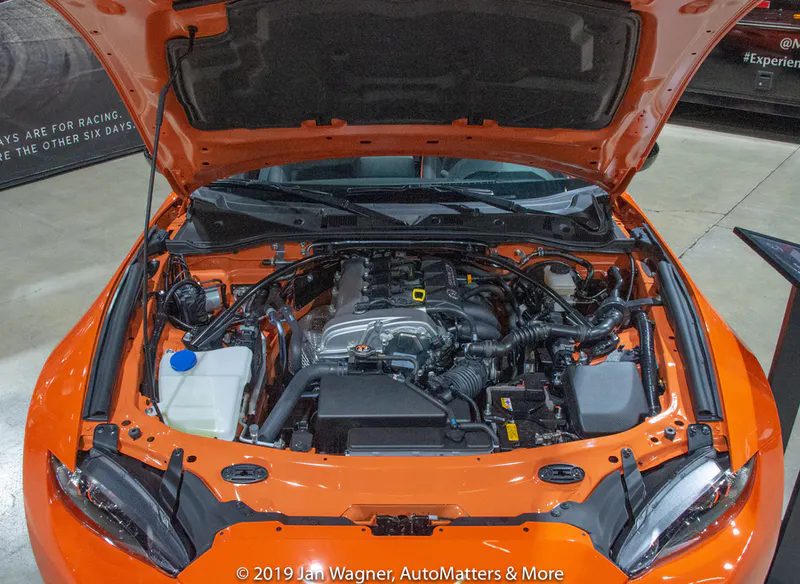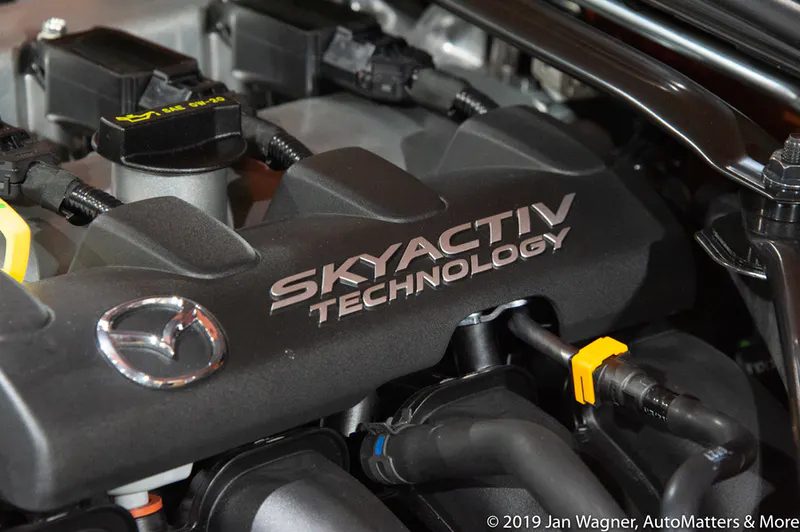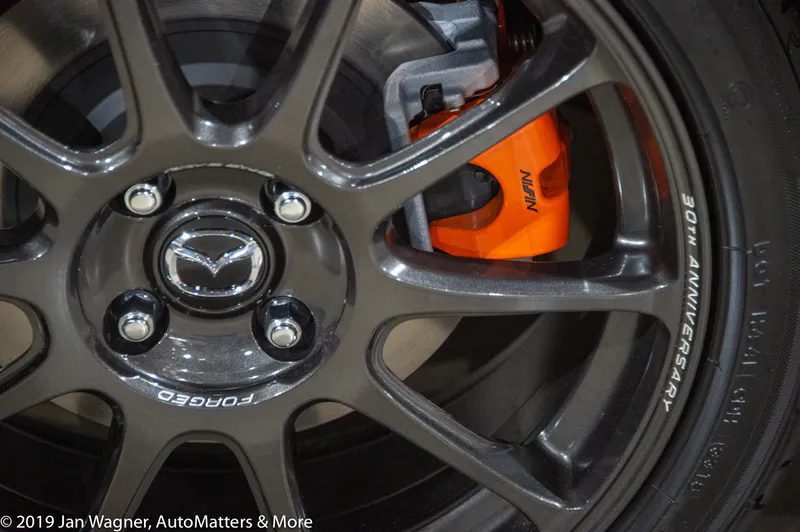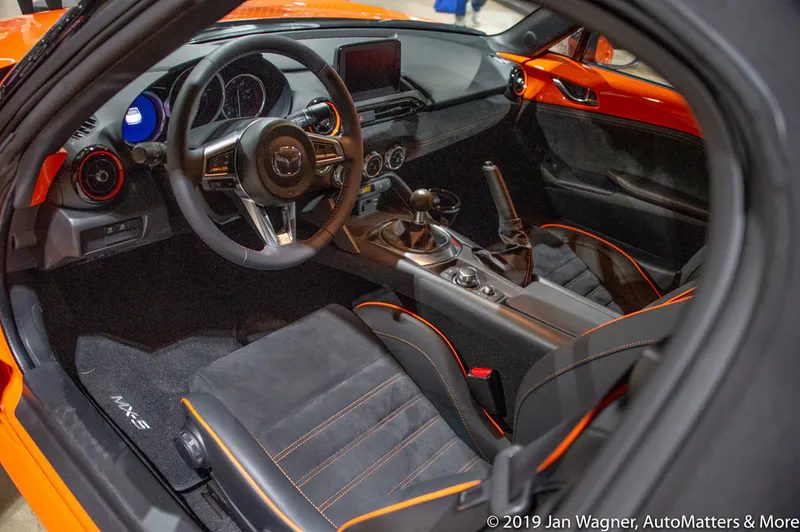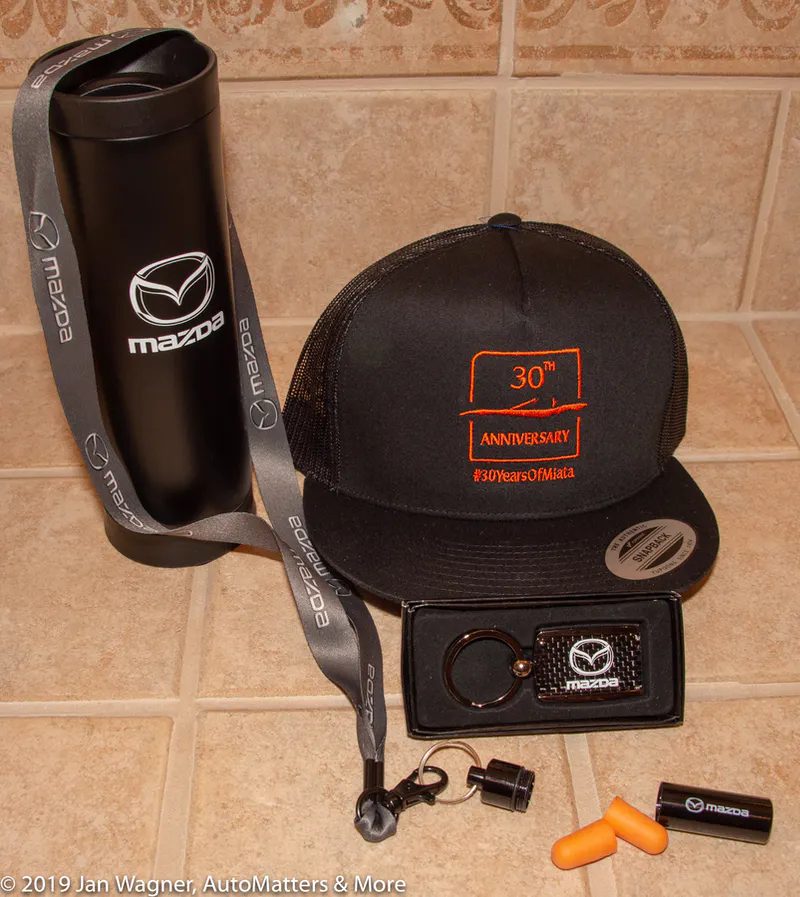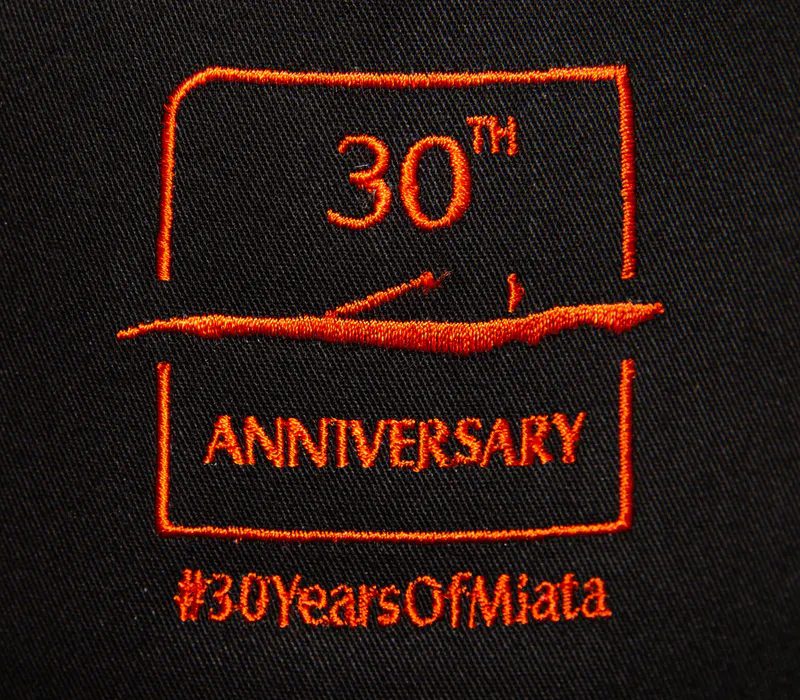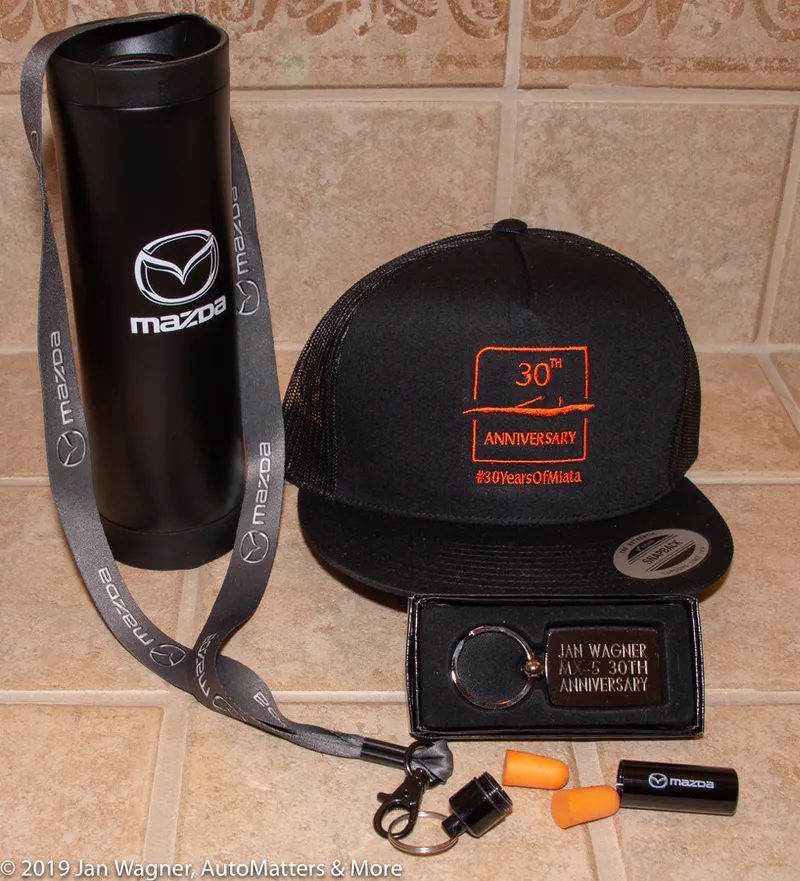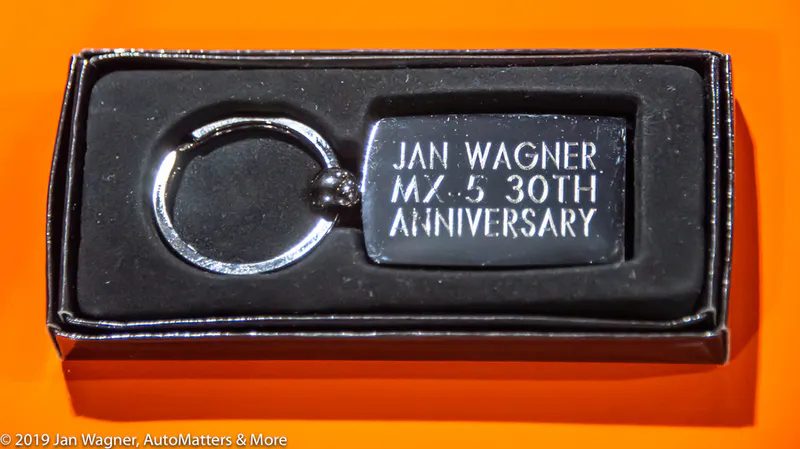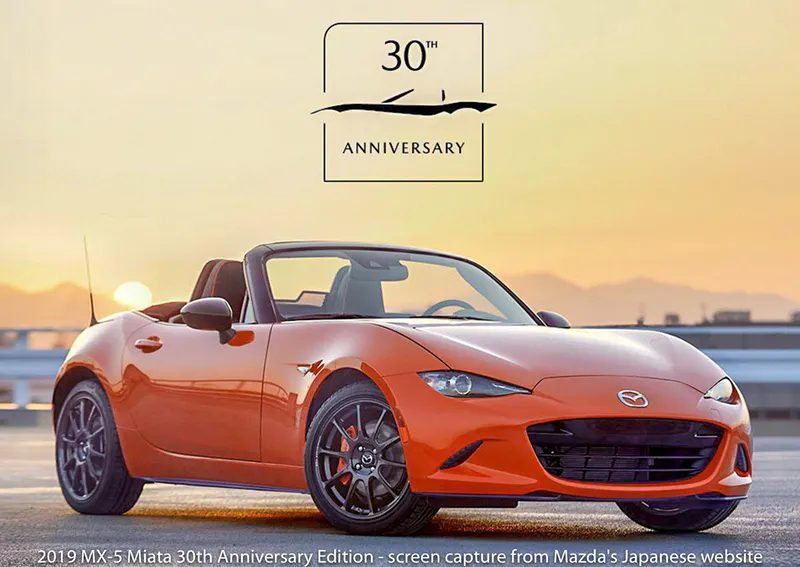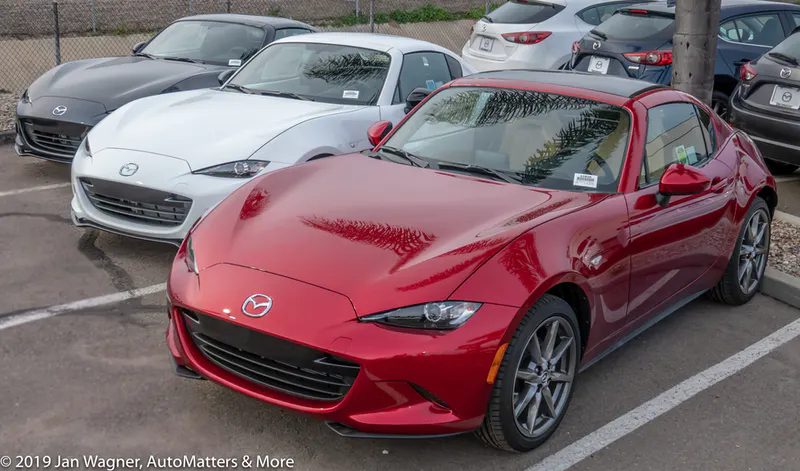 My 2003 Miata Club Sport lacked air conditioning but had exceptional cargo capacity for such a small car. I was able to fit two autocross tires into the trunk and stack the other two on the shelf behind the seats, in the area reserved for the soft top when folded. The car also carried my tools, a jack to raise the car to change the tires, my helmet and a chair to the autocrosses.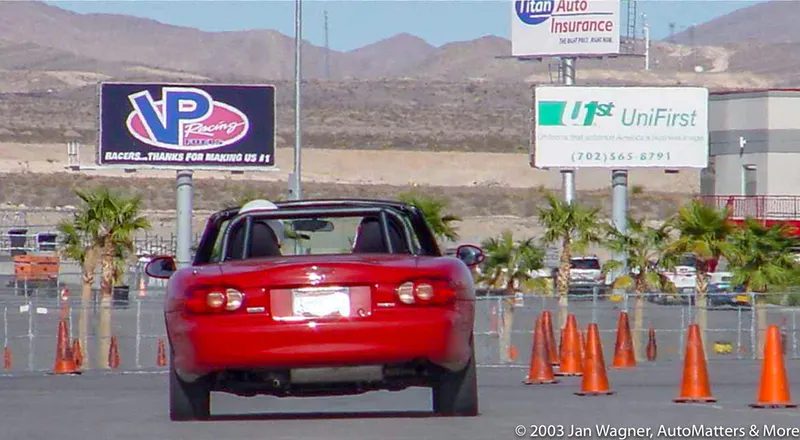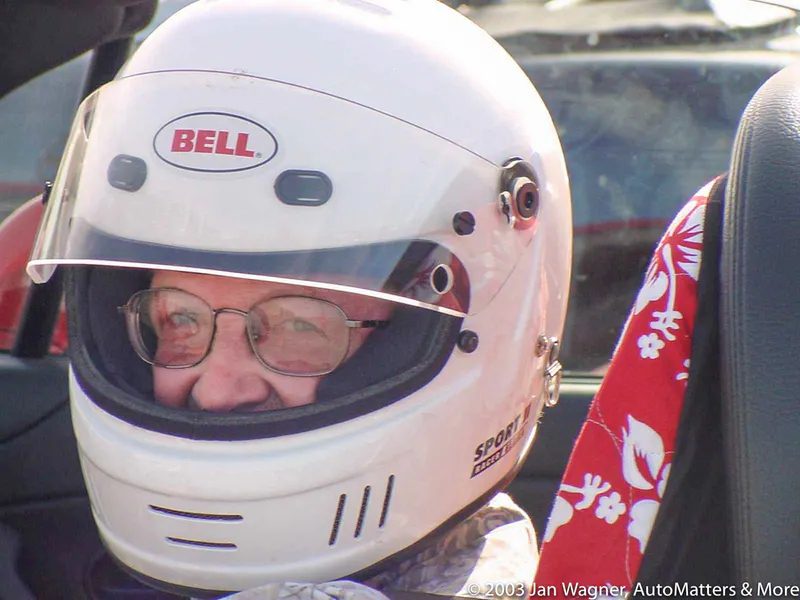 The current Miata generation has given up some of that cargo carrying capability – as can be seen by the significantly smaller trunk opening and the tall, side-to-side crossmember behind the seats, likely in the interests of increased structural rigidity and improved handling.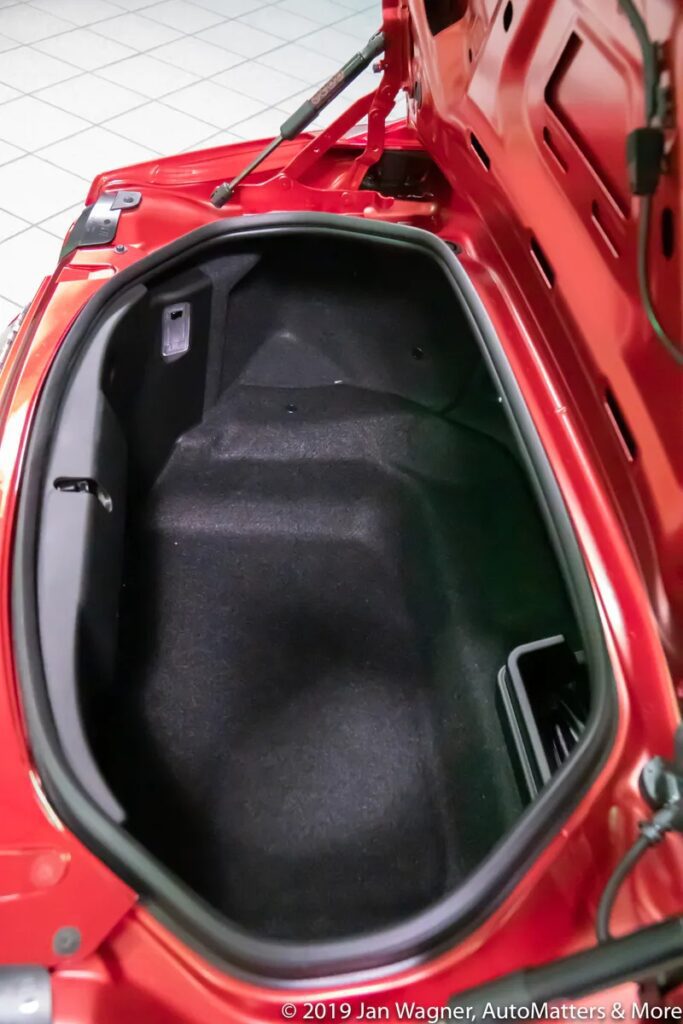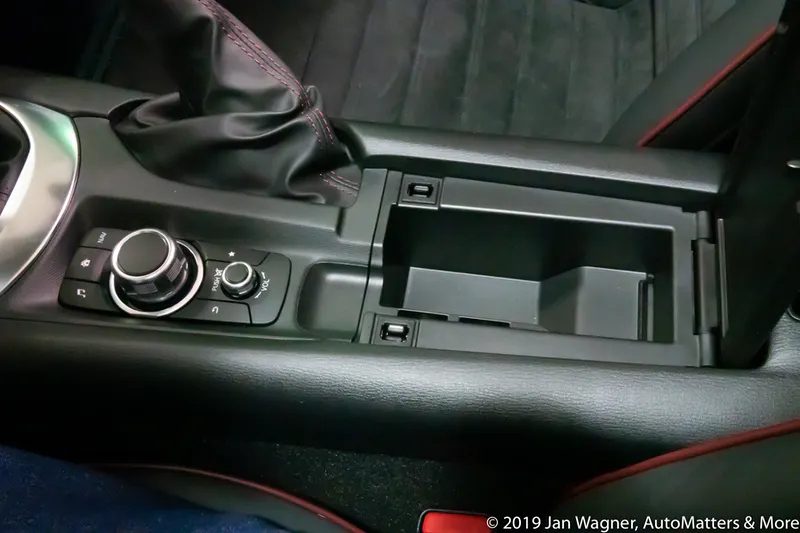 The convertible MX-5 Miata uses an ingenious mechanism that enables the soft top to be quickly and easily raised and lowered.
On the retractable hardtop model, gears electrically raise and lower the roof and buttresses. Therein lies a challenge: where to put the additional hardware in such a small car, and how to compensate for the added weight?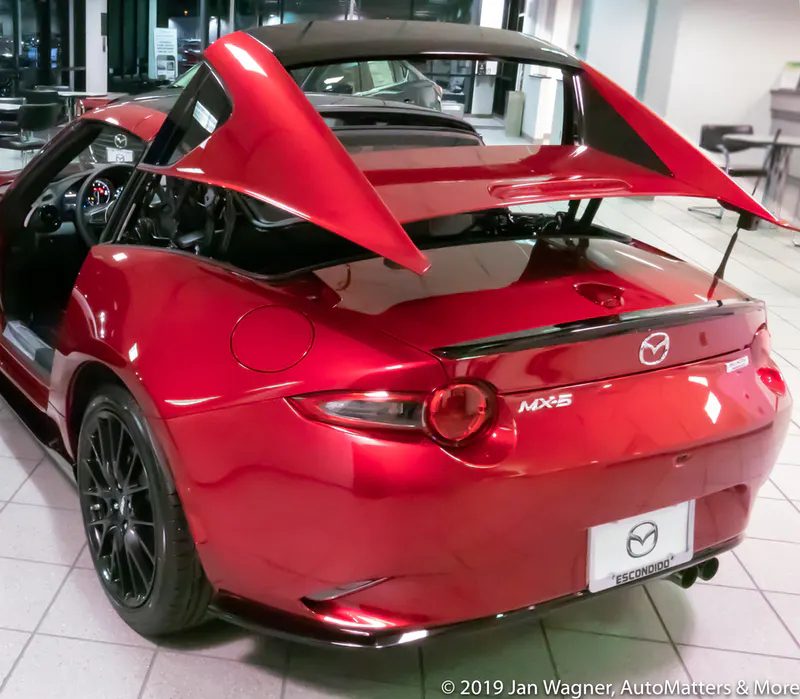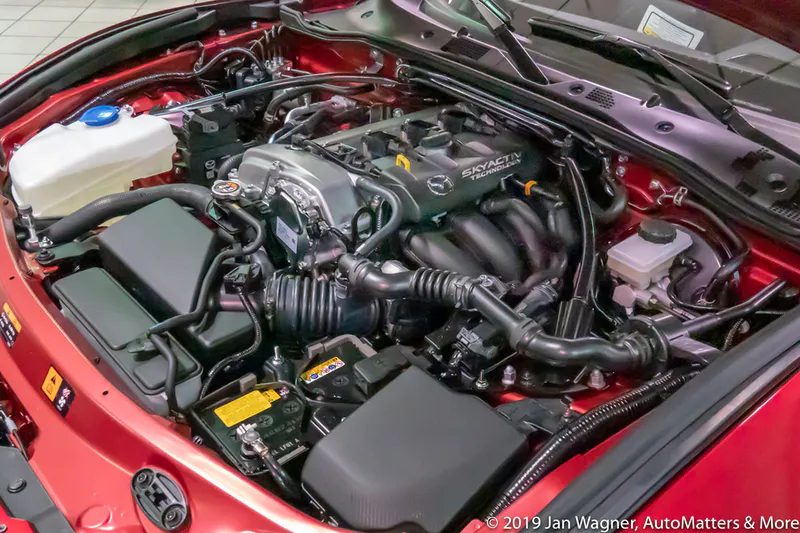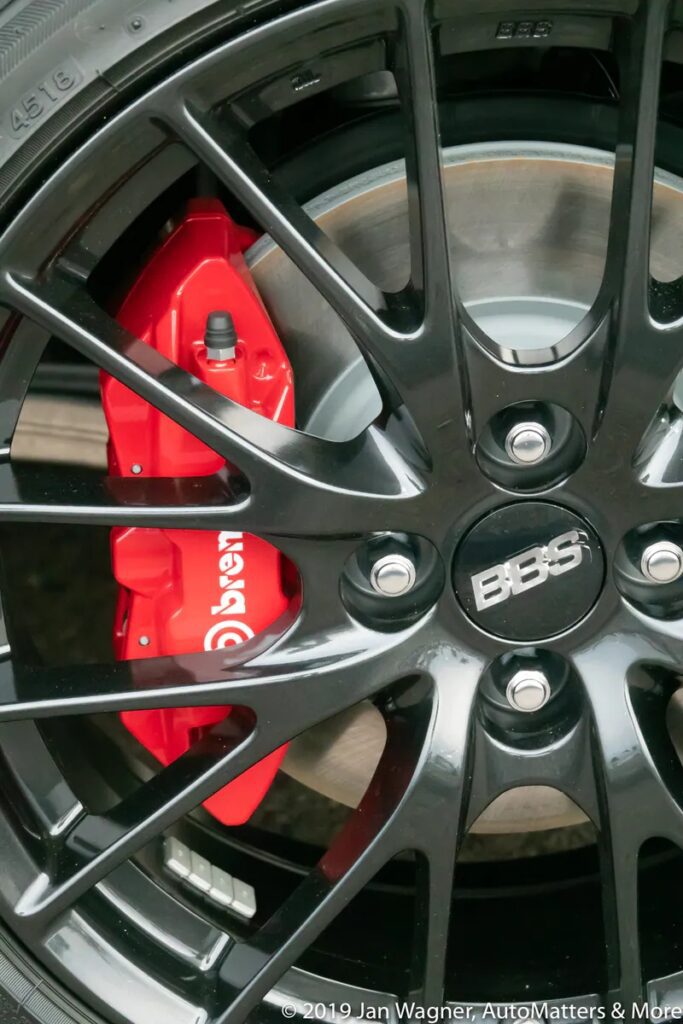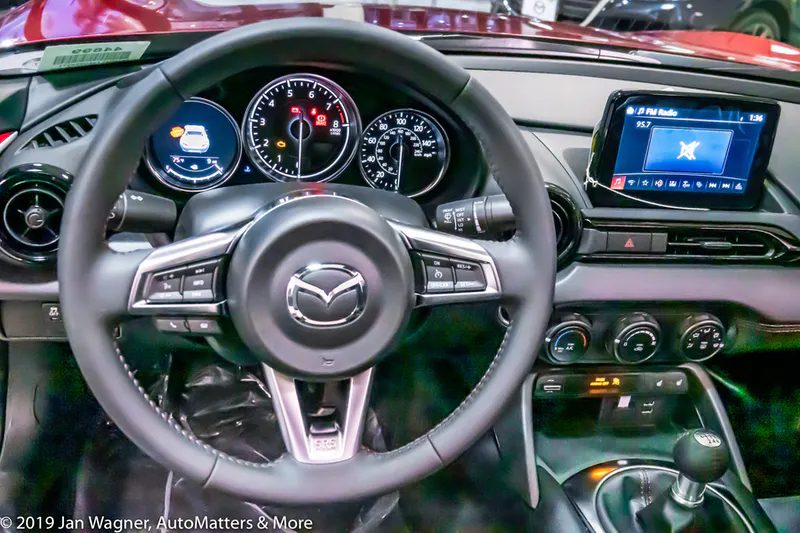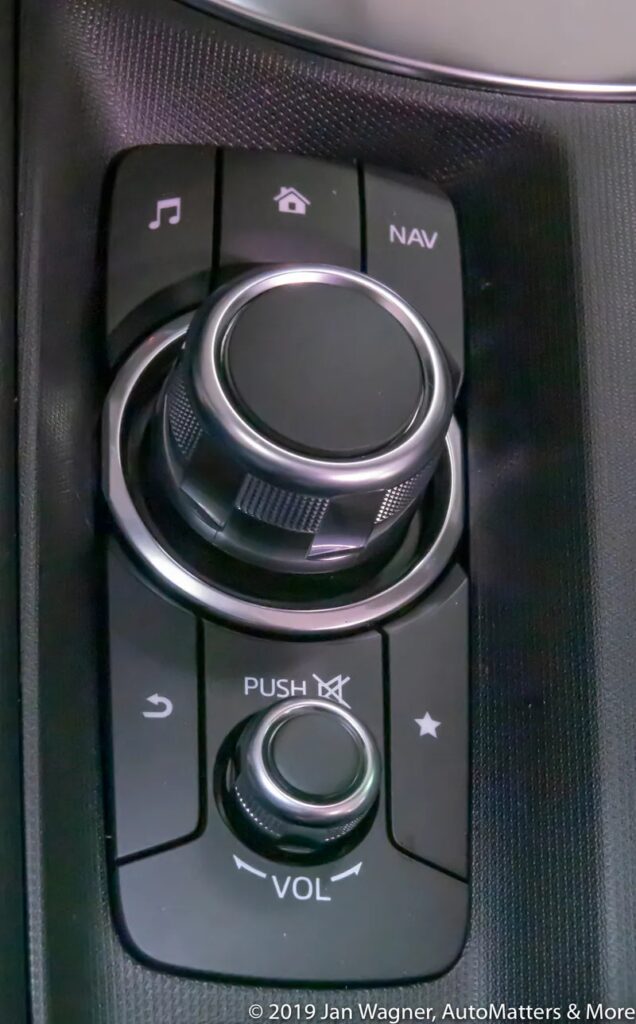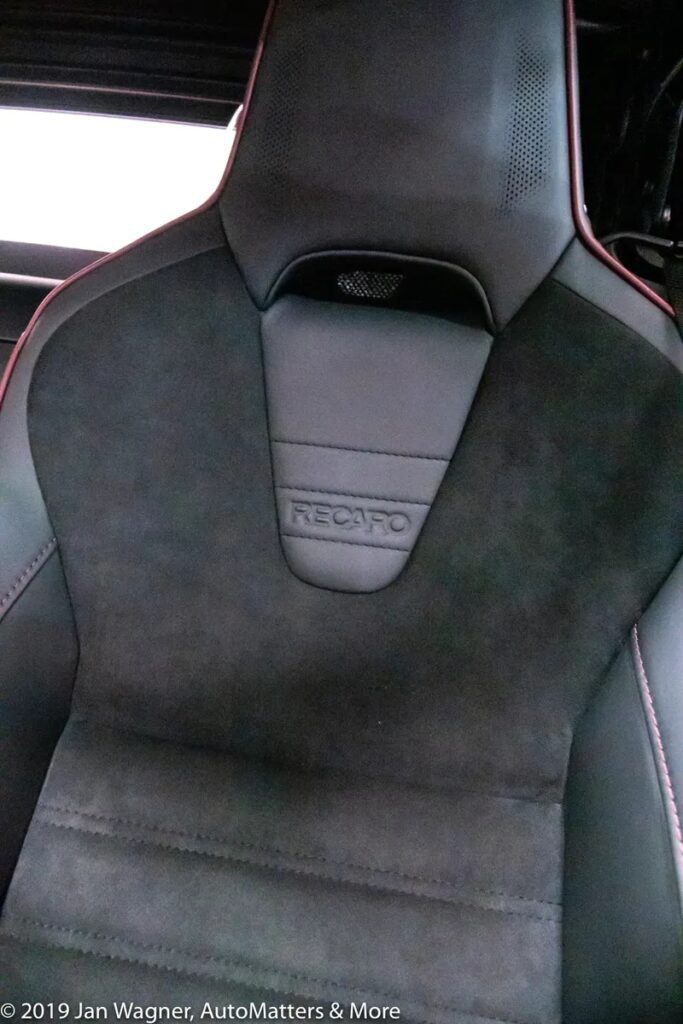 Among other changes, the ND has a smaller and lighter transmission, lighter brake rotors and seats. Weight-saving holes are drilled in components.
Unfortunately, the already tight cargo capacity has suffered, especially in the RF. While trunk volume is the same 4.48 cu. ft. as in the convertible, the RF has less usable interior storage space.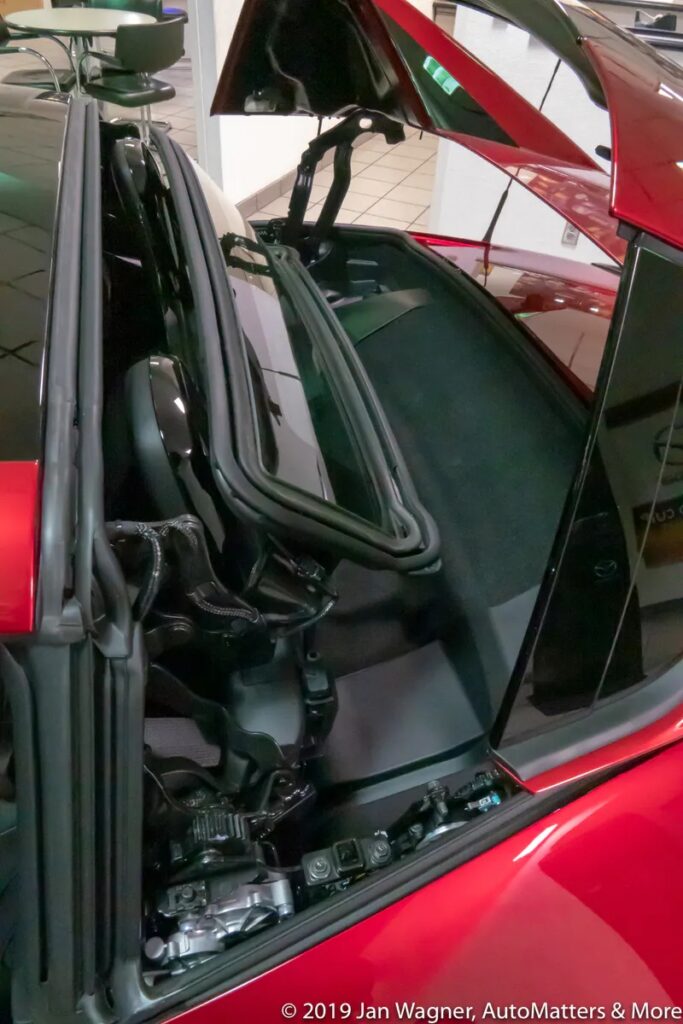 In the convertible, the rear window extends further back, resulting in a usable cargo shelf behind the seats if the top is up. Simply lift up the wind blocker to get access.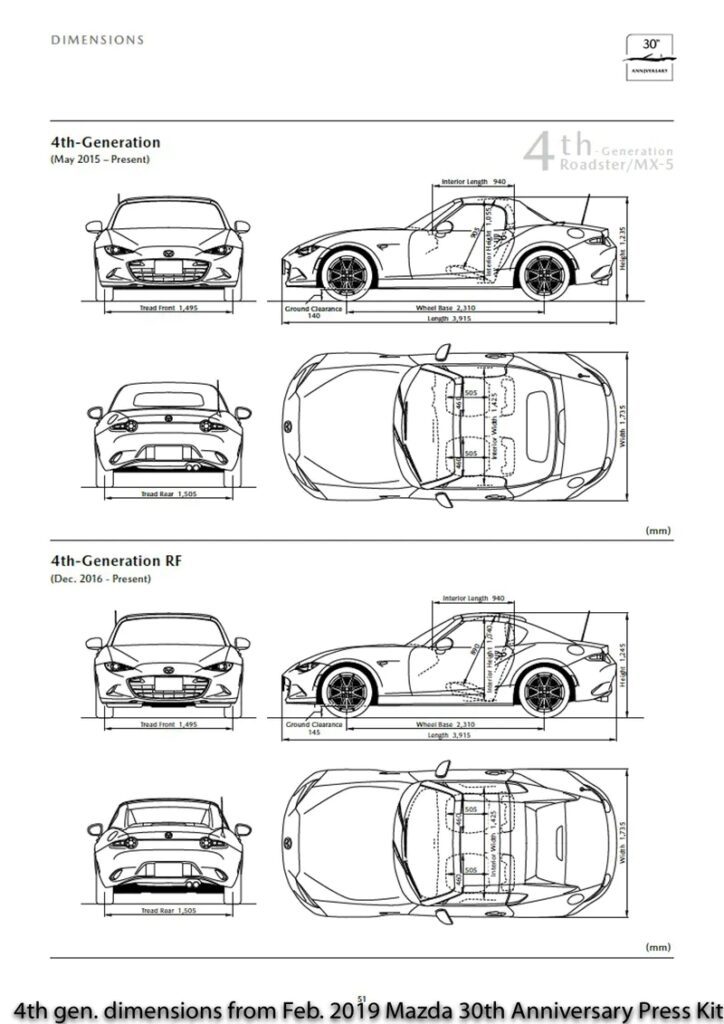 Also, there is a deep bin behind each seat in the convertible, versus just one shallow one behind the passenger seat in the RF.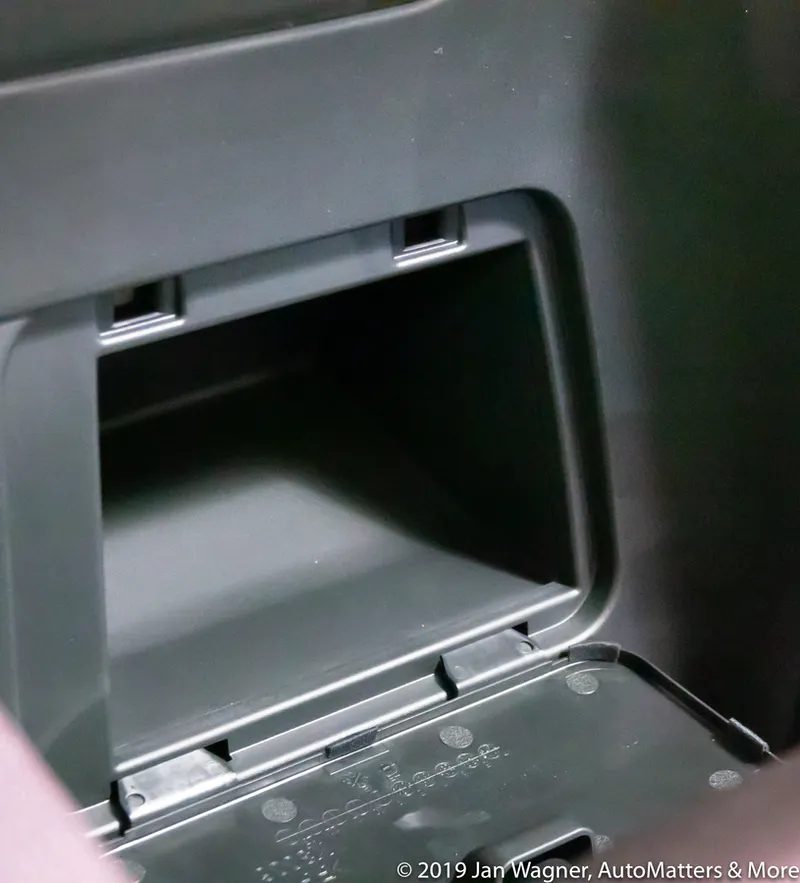 Message to Mazda: practicality matters. How about a hatchback model too?
Speaking of hatchback sports cars, the color of my first sports car – a new, 1971 Datsun 240-Z – was Mandarin Orange. I loved that car, and that color. Without hesitation, I placed a deposit on the new, orange Miata.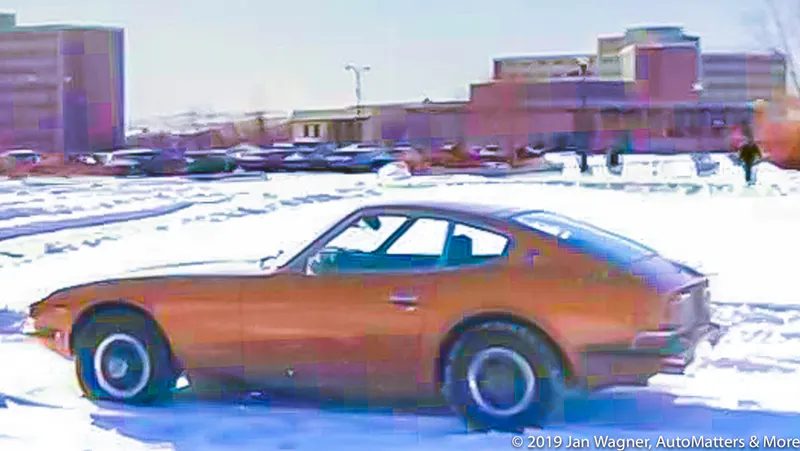 Large and active Miata clubs enhance the ownership experience. One of my favorite Miata memories was a cross-country, week-long road trip that I took with the San Diego Miata Club. I drove my 2006 Miata to a huge Miata celebration at the Texas Motor Speedway. On my way home, I explored old Route 66.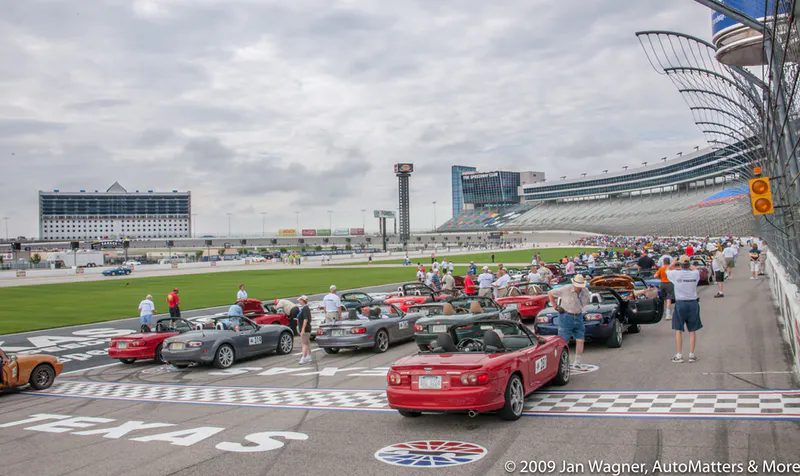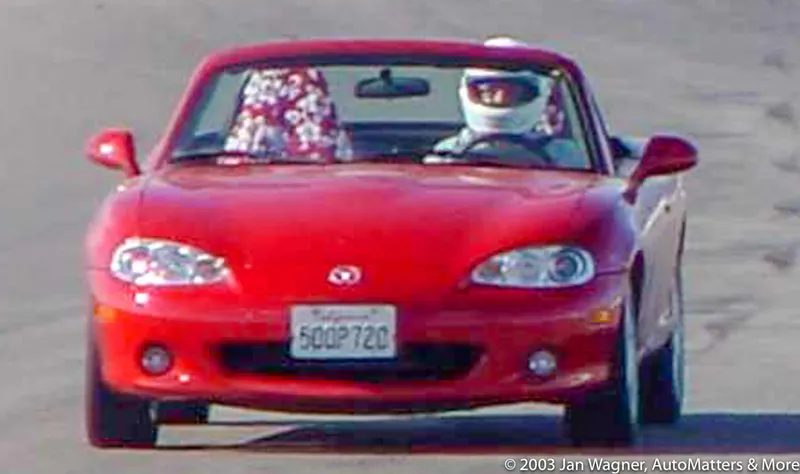 For more information, visit www.mazdausa.com.

Copyright © 2019 by Jan Wagner — AutoMatters & More #577r6