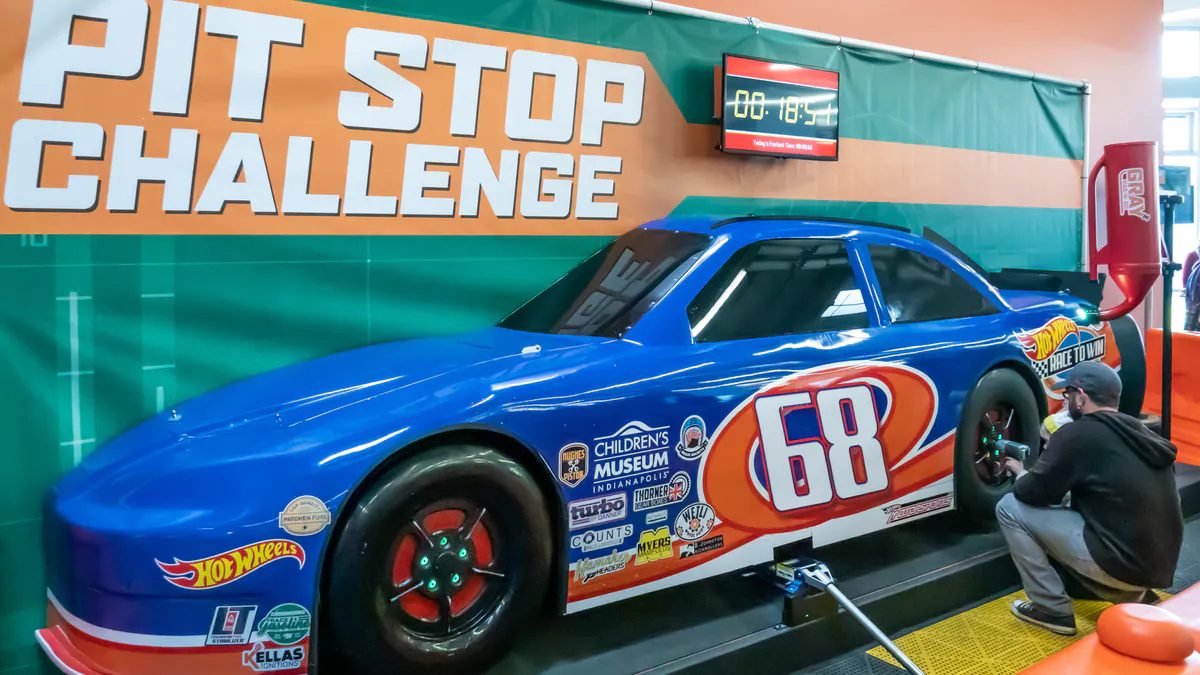 H​ot Wheels racing at Discovery Cube Los Angeles
The event announcement about Hot Wheels: RACE TO WIN read "Real Racing – Real Fast – Real Fun!" The exhibit's web description says "It's time for roaring engines and real fast racing in Los Angeles." Seriously? I have covered professional and amateur auto racing for many years, but Hot Wheels? I was skeptical.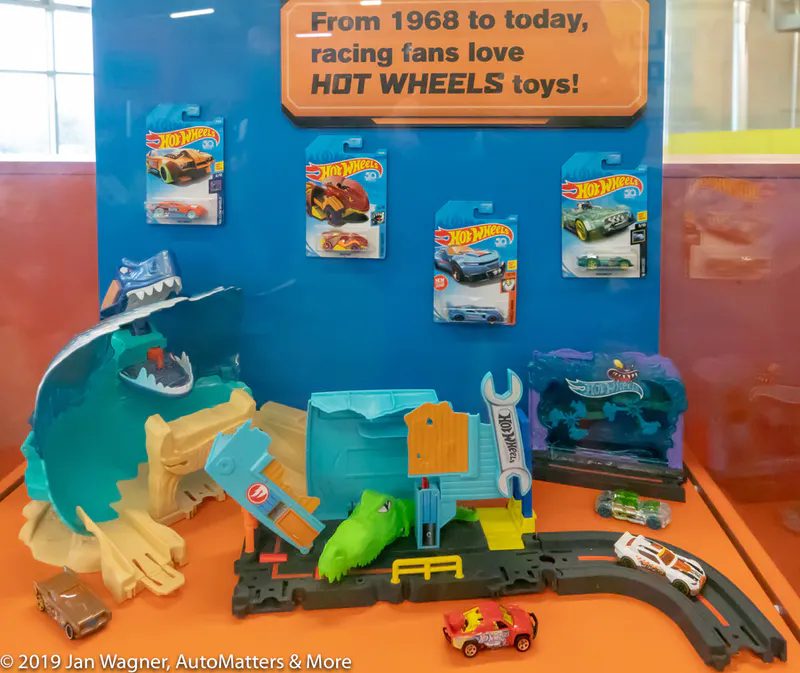 The Motor Press Guild is a well-respected automotive industry organization for journalists, analysts, public relations professionals and industry affiliates. I have been an active, full journalist member of MPG for many years. Our events are always informative and well worth sharing with you, so I had no reason to think that this one would be any different. If they say "Real Racing," well then there must be more to this event than meets the eye. Count me in, despite the long drive from San Diego to Los Angeles.
On the day of the event there was very heavy rain in the area, as had been forecast. Southern California usually experiences so little rain that many of our drivers tend to drive as if the roads are dry, driving too fast for conditions and following too closely. I was especially careful and thankfully only saw one wreck along the way.
This event was the opening day of a Hot Wheels exhibit about racing – not just Hot Wheels racing, but 1:1 motor racing too. The exhibit is located in the DiscoveryCUBE Los Angeles interactive museum in Sylmar, California.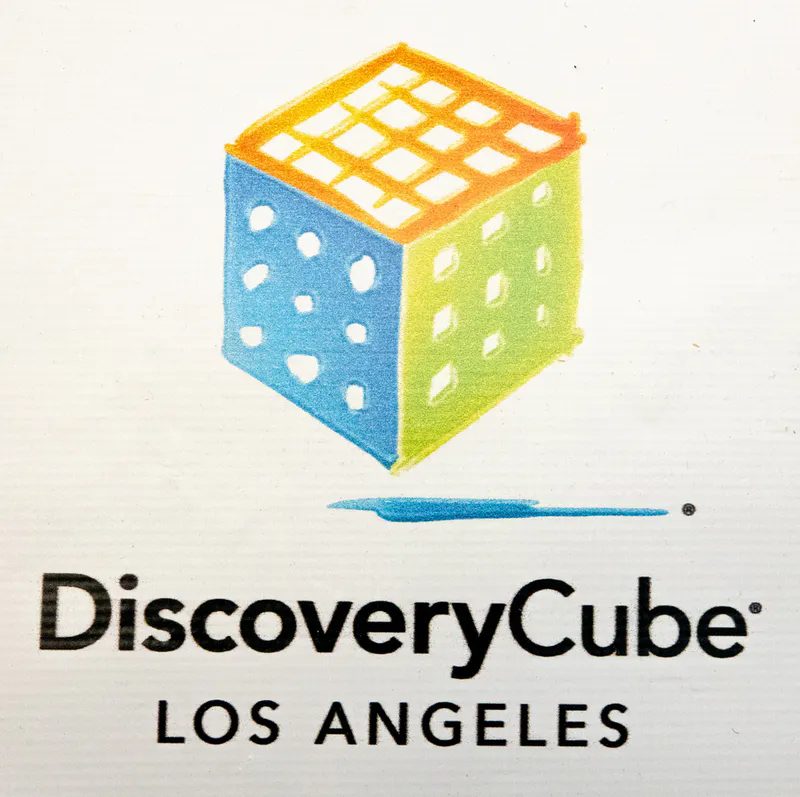 This family-friendly exhibit is especially aimed at families with children aged six to 12 years, but it really is "fun for all ages."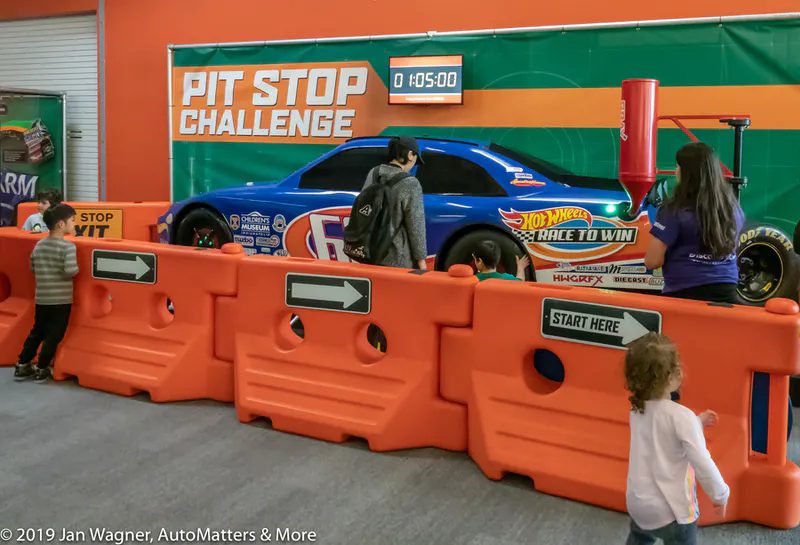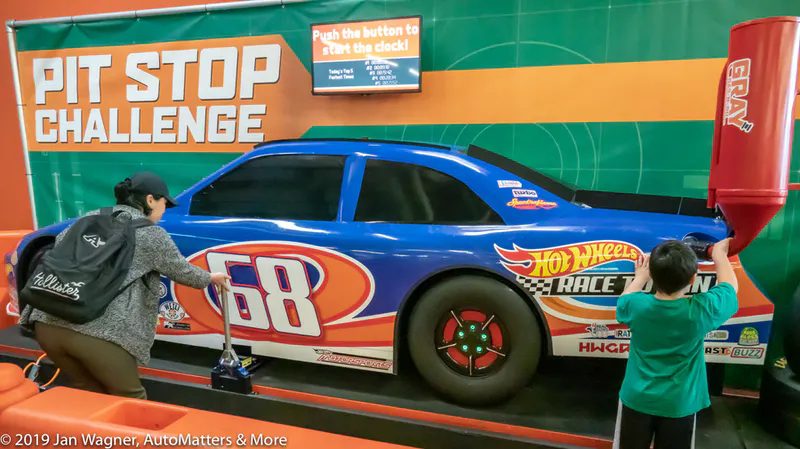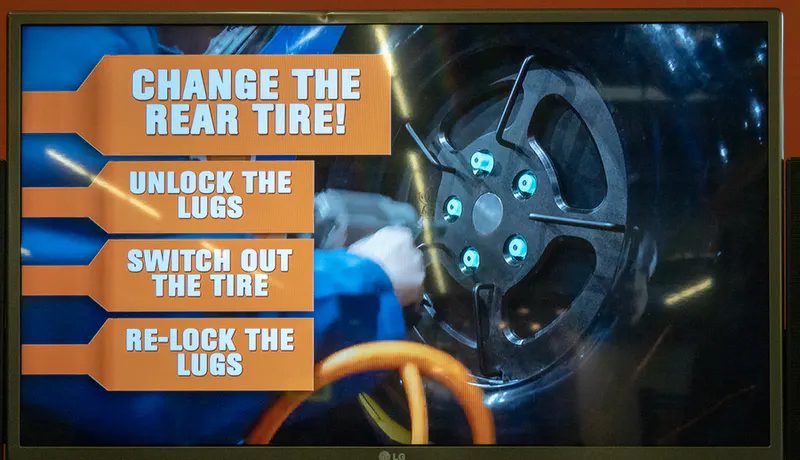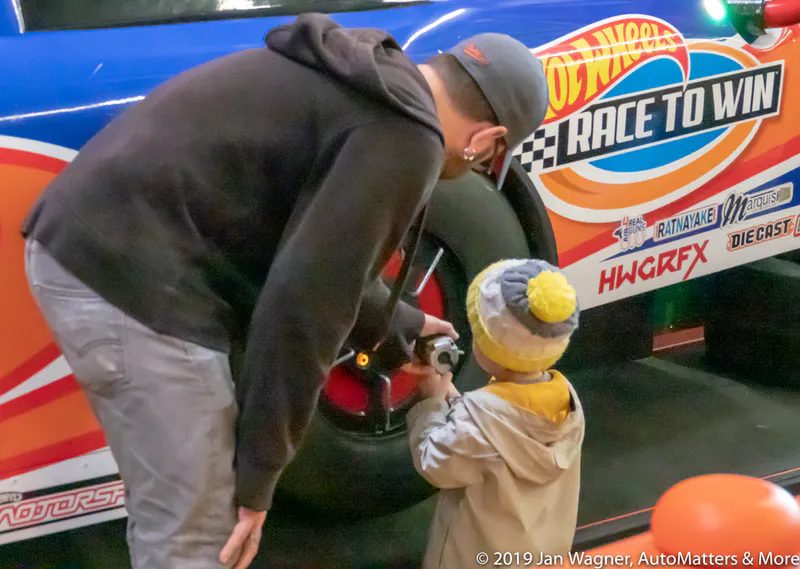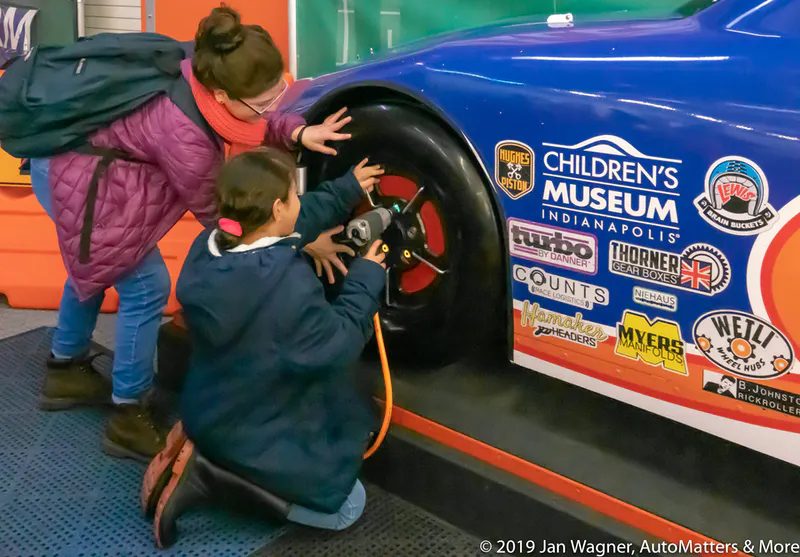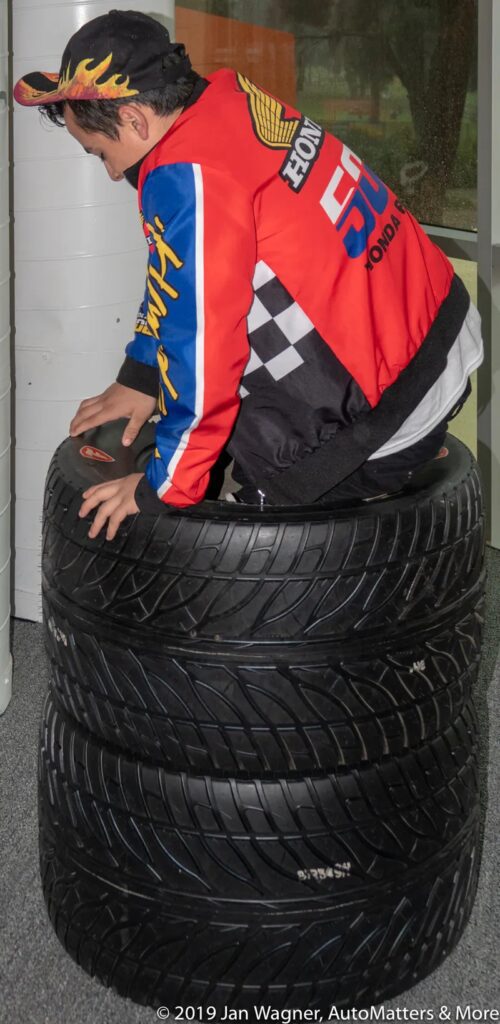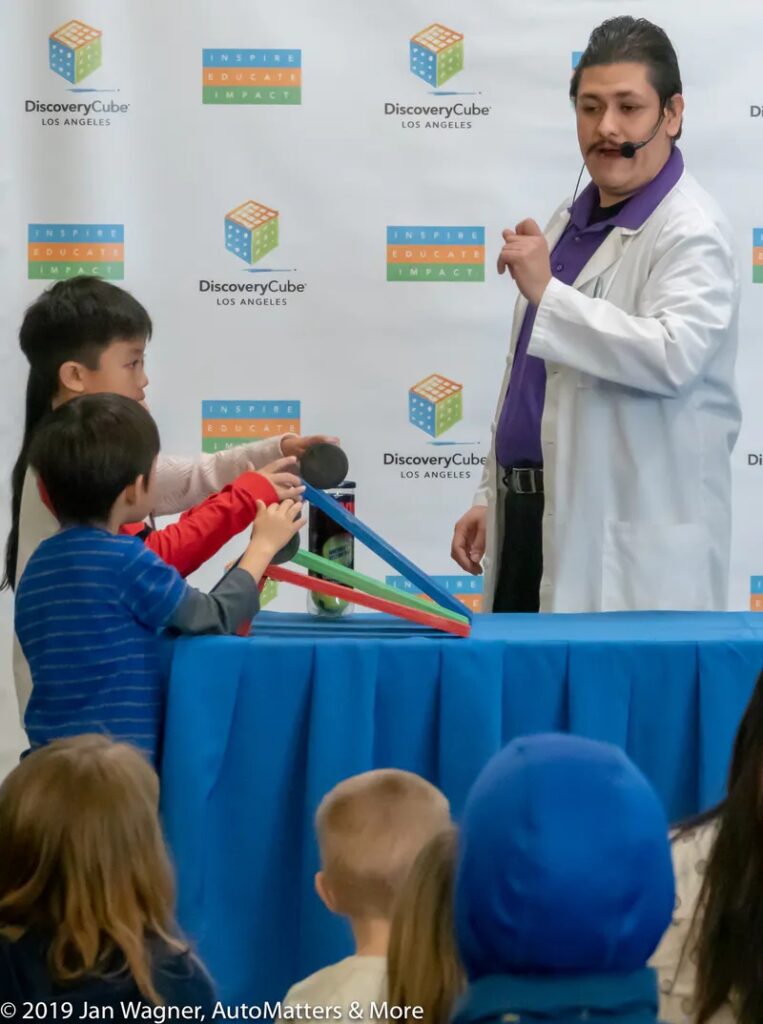 Visitors will be introduced to the science, technology, engineering and math that goes into racing aerodynamics, engine performance, safety gear, strategy, suspensions and more, through a combination of interactive video stations, hands-on educational simulations, actual racing gear and explanatory graphics boards. Naturally there are also opportunities to do some actual Hot Wheels diecast racing. You may even pose for a victory photo in the Winners Circle!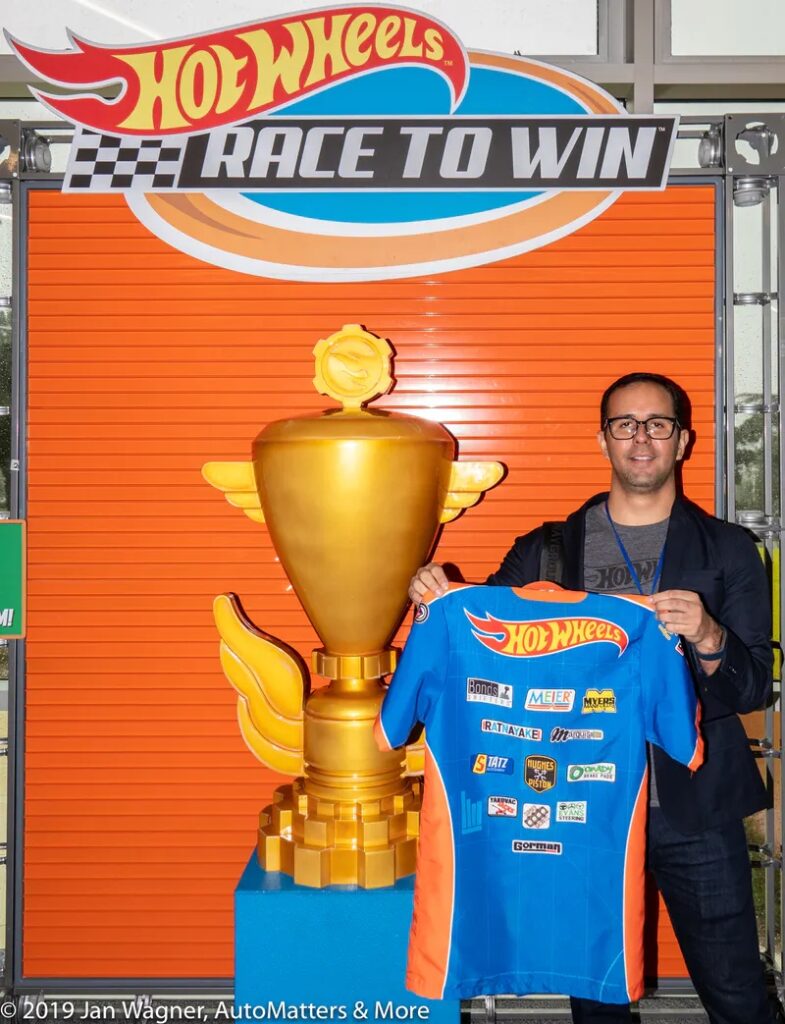 As you explore each of the four zones you will have the opportunity to learn about how race teams work together to build and test the world's fastest and safest race cars in this behind-the-scenes look at the thrilling world of racing.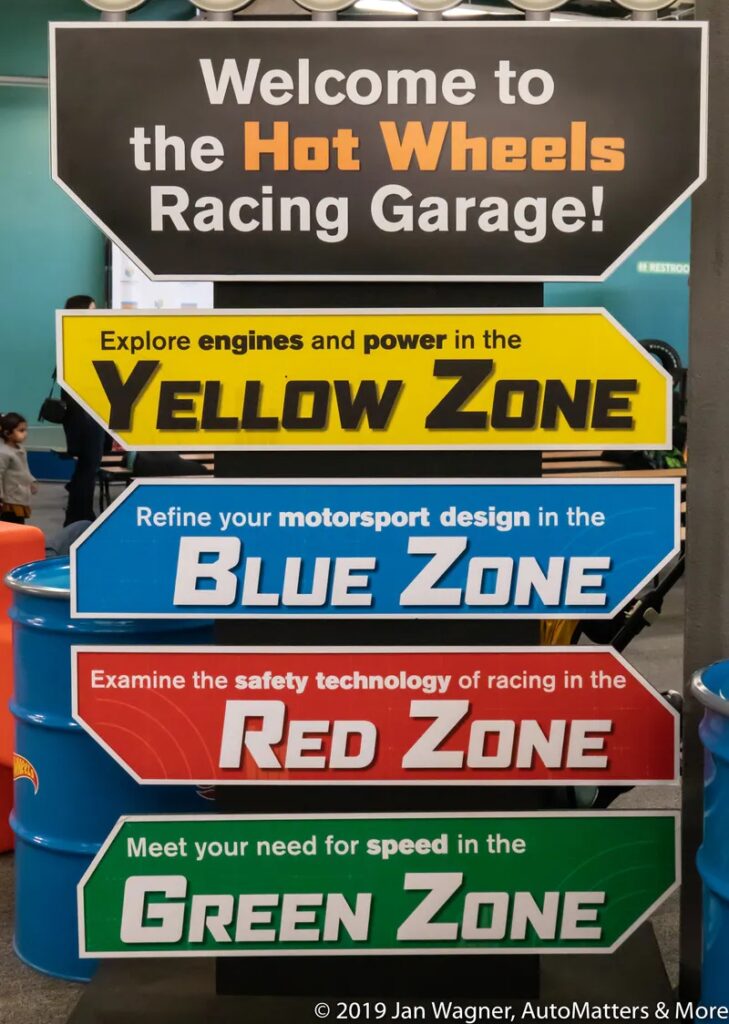 The Blue Zone focuses on Design, where you will learn what makes one race car faster than another. Factors influencing maximum speed include body design and choosing the right tires.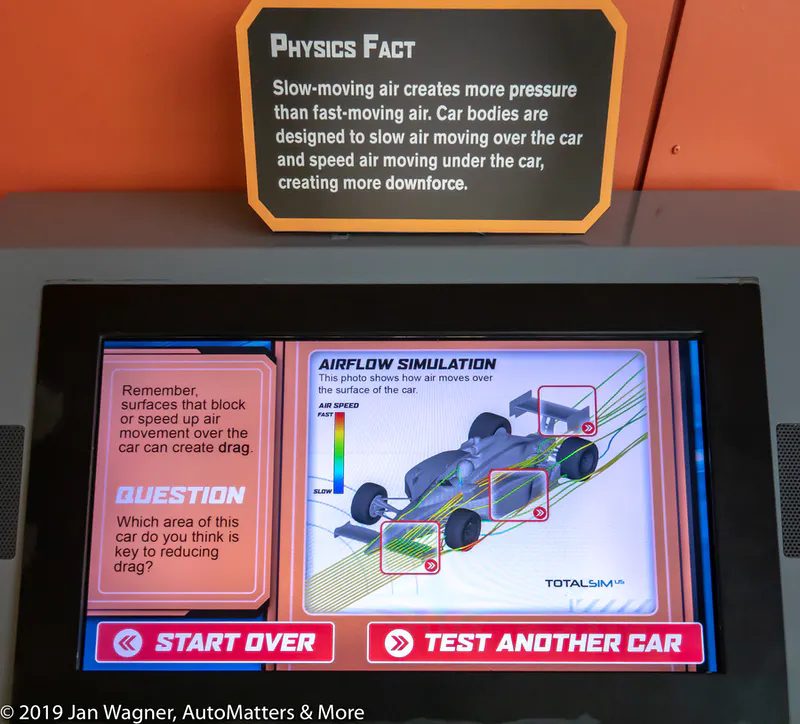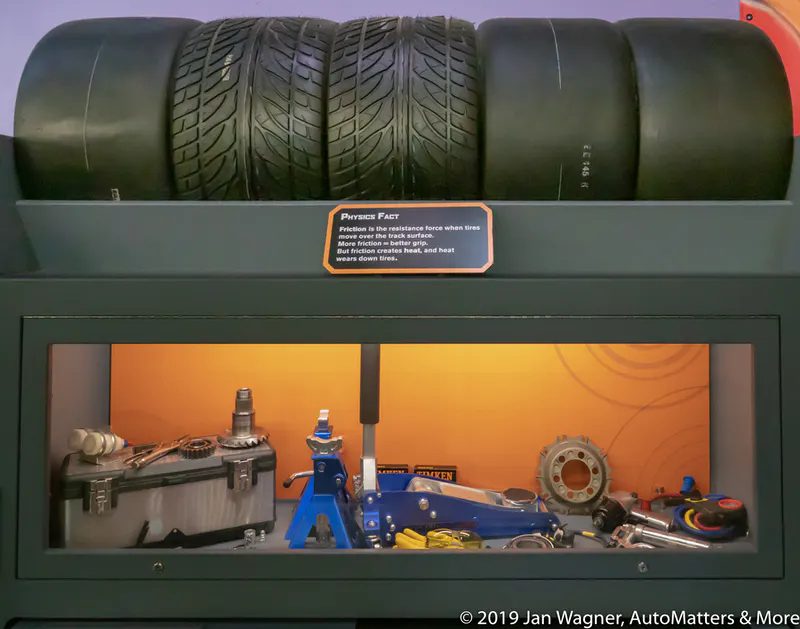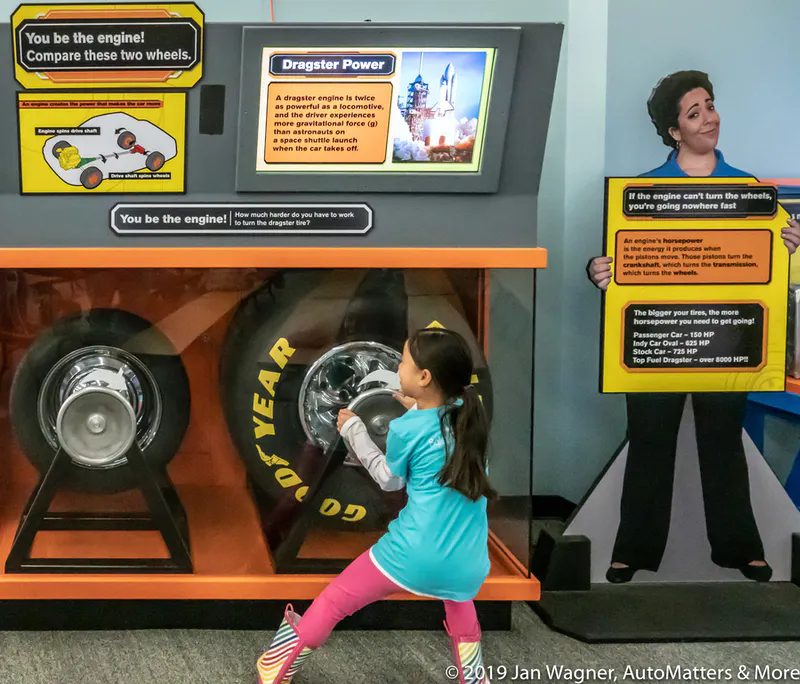 The Yellow Zone is for Power, as provided by the engine through the use of fuel.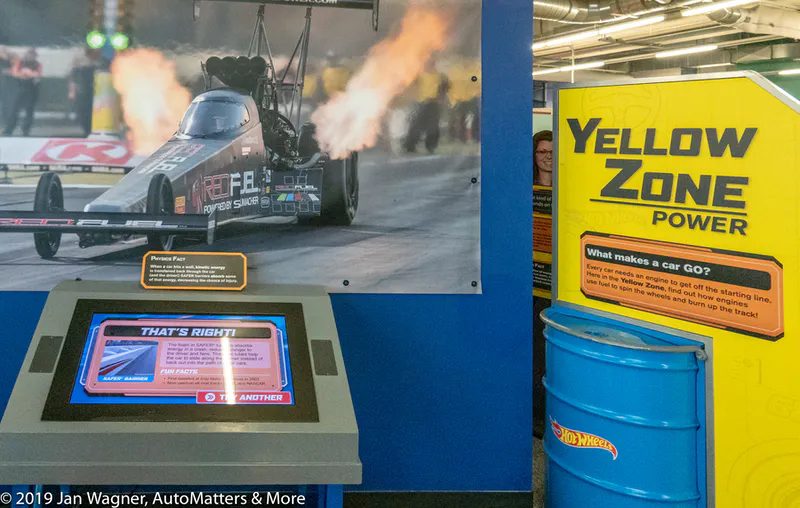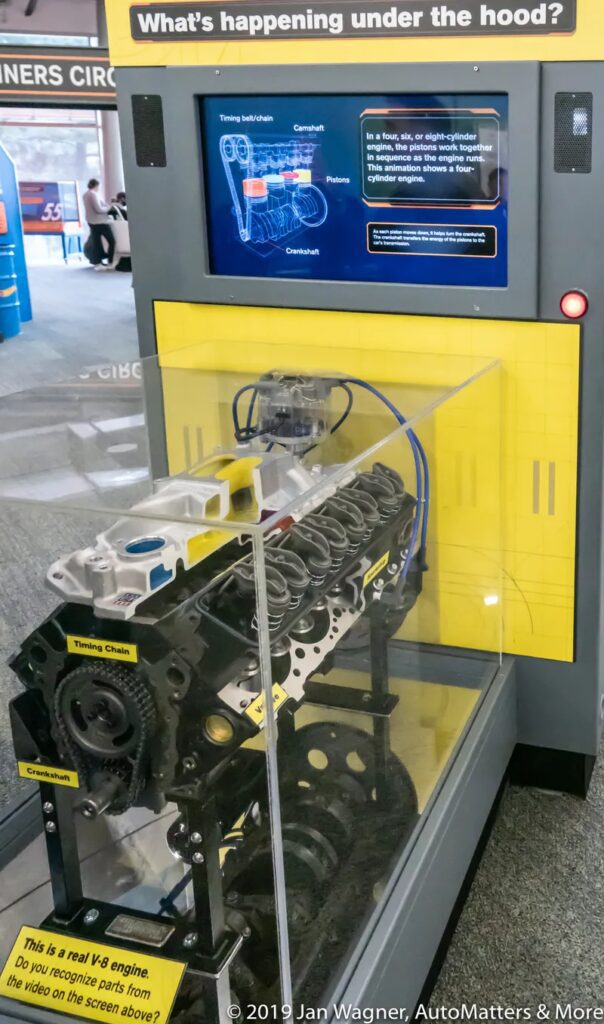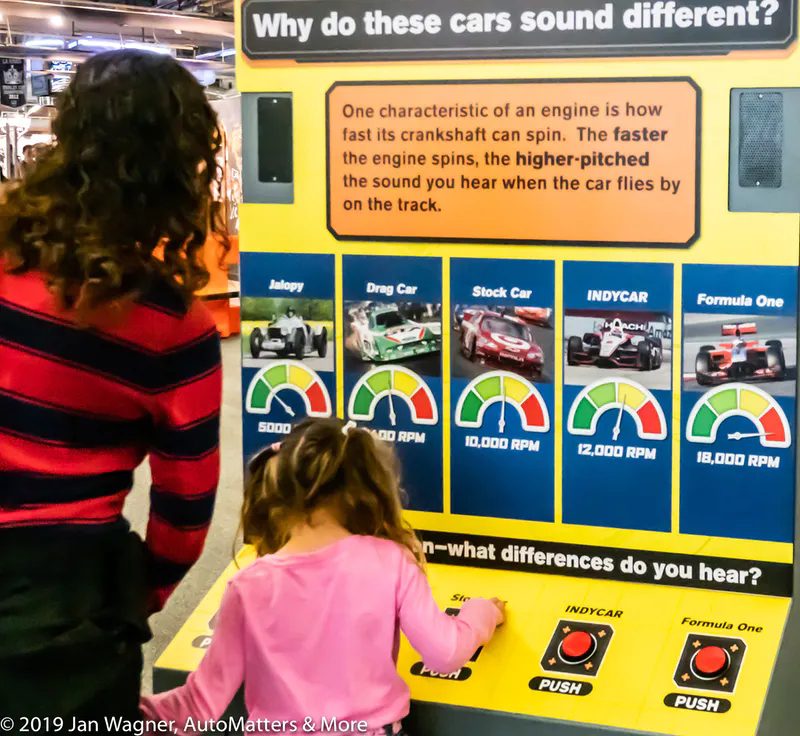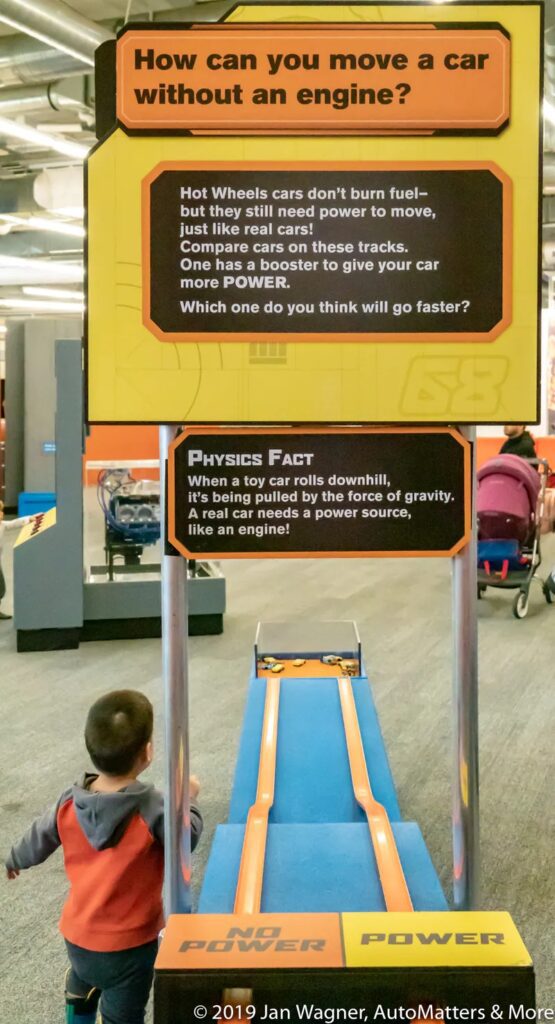 Auto racing is inherently dangerous. Crashes inevitably occur. In the Red Zone we learn about Safety, including ever-improving safety equipment and procedures that are designed to protect the drivers, crews, fans – and journalists.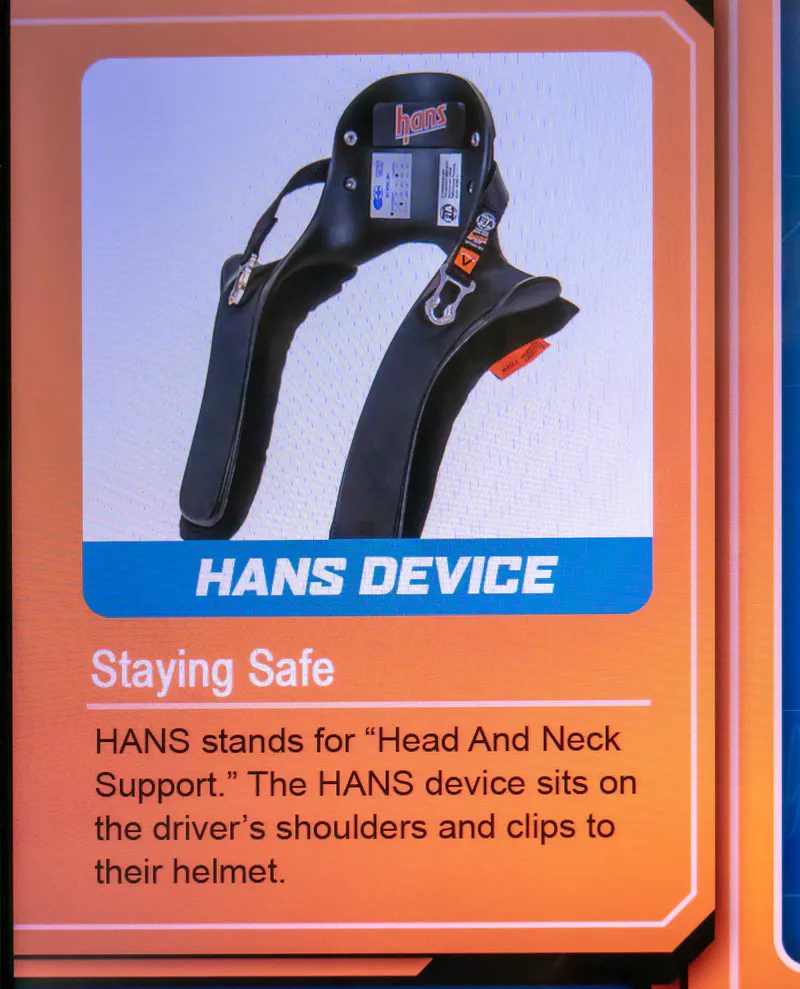 The Green Zone is all about Speed.
In the well-stocked museum gift shop, you'll find plenty of Hot Wheels and other merchandise.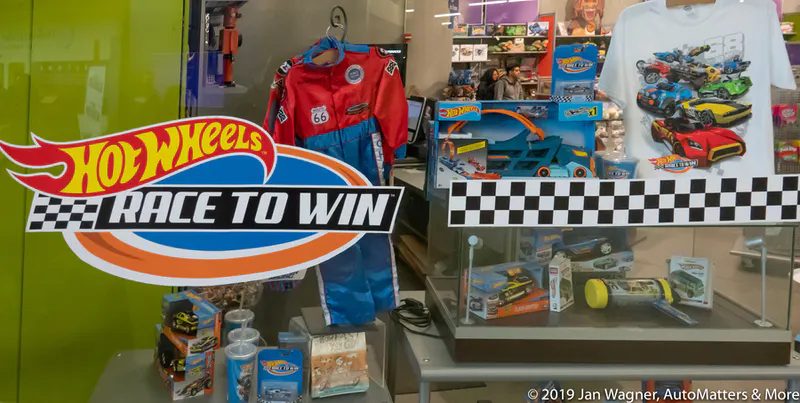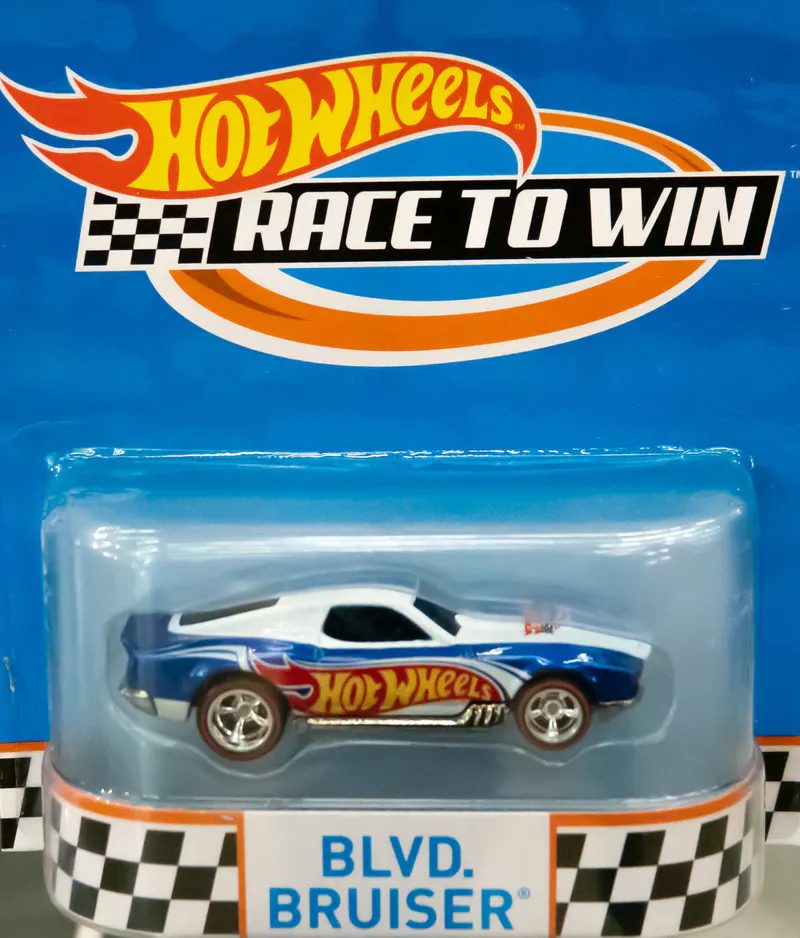 I spotted a very cool, orange, 50's era robot on a shelf behind the cashier. Thinking it was probably a display, nevertheless I asked about it. To my surprise this nearly two-foot-tall, original work of art by Sally Colby of Nutzen Bolts Works (www.nutzenboltsworks.com), which had been in the store for years, was actually for sale, and at a reasonable price. Better yet, its body is made in part from discarded old camera gear. I added "Tangerine," and also a canvas print of 50's era robots, to my eclectic collection of art.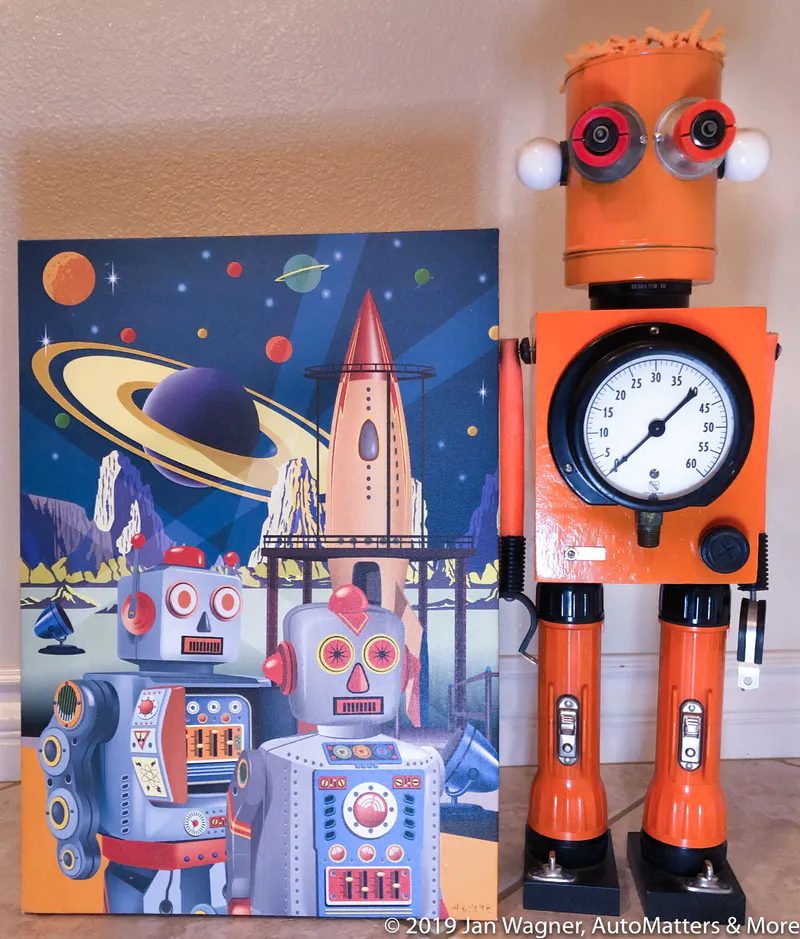 In addition to Hot Wheels: RACE TO WIN, be sure to check out the many other fascinating exhibits. It is hard to pick favorites but I especially enjoyed the (simulated) helicopter ride that showed where the greater Los Angeles area gets its water, and how it is treated.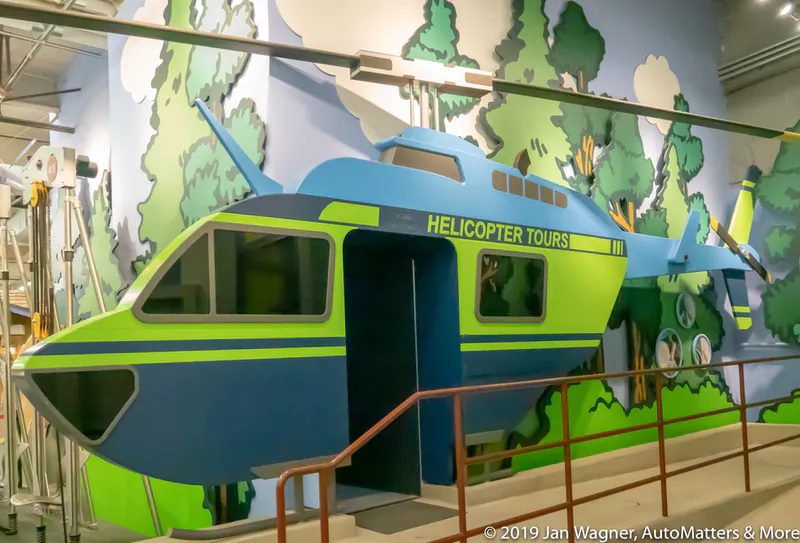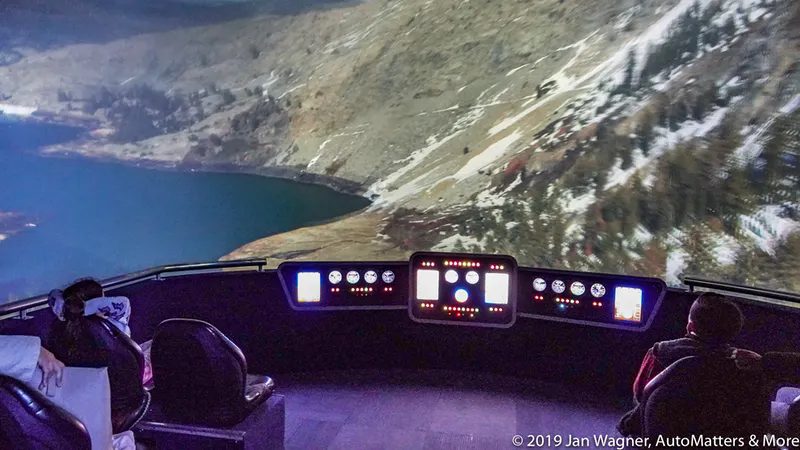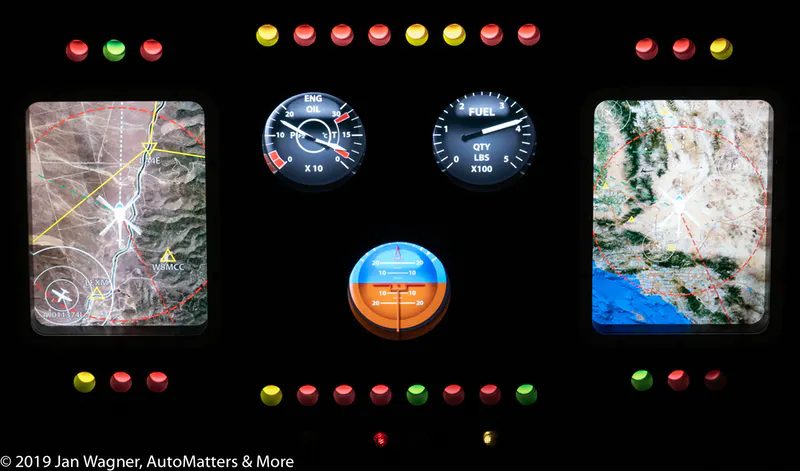 Kids were captivated by the educational grocery store, as their special computerized shopping carts guided them through the aisles to find and scan products, and then check out.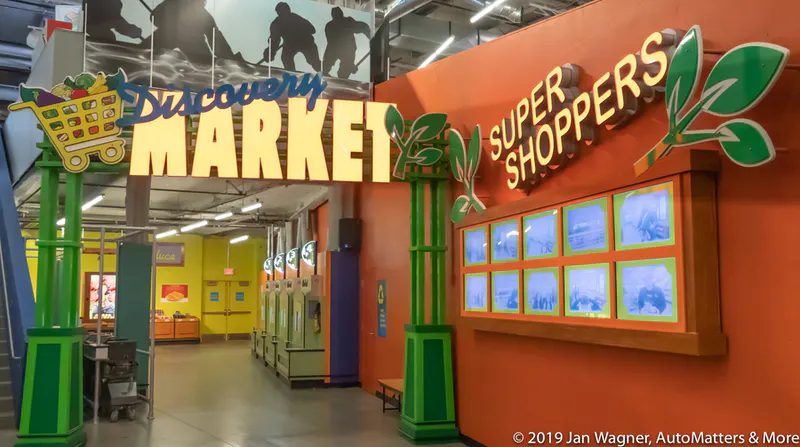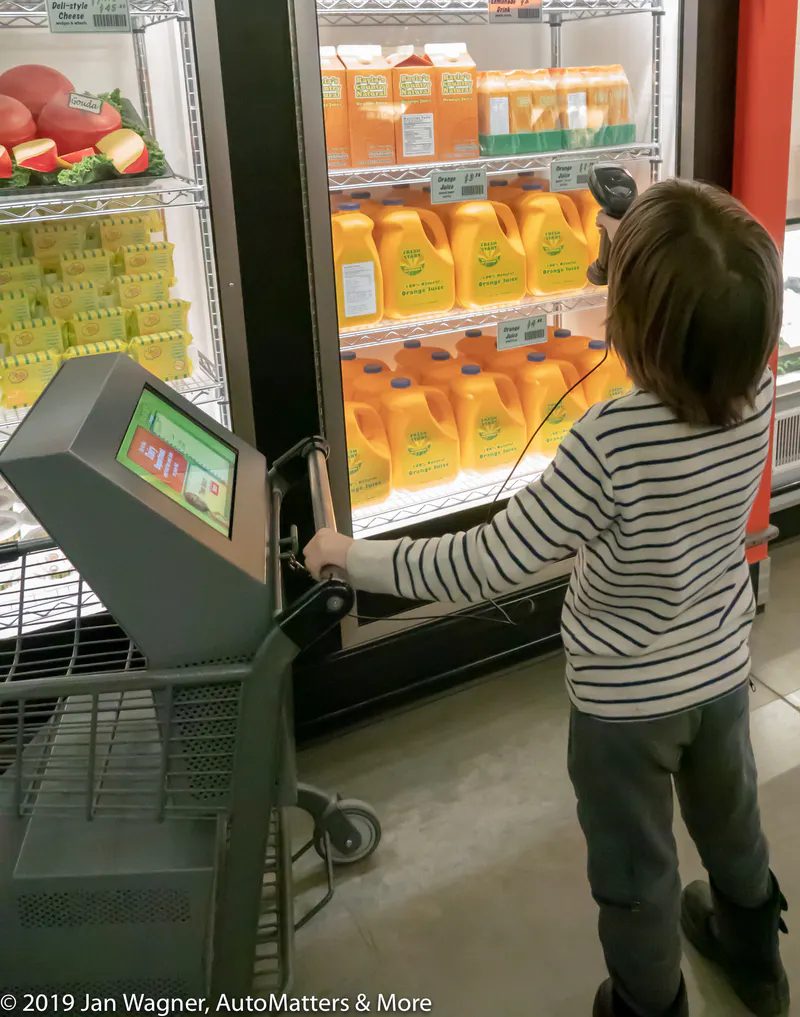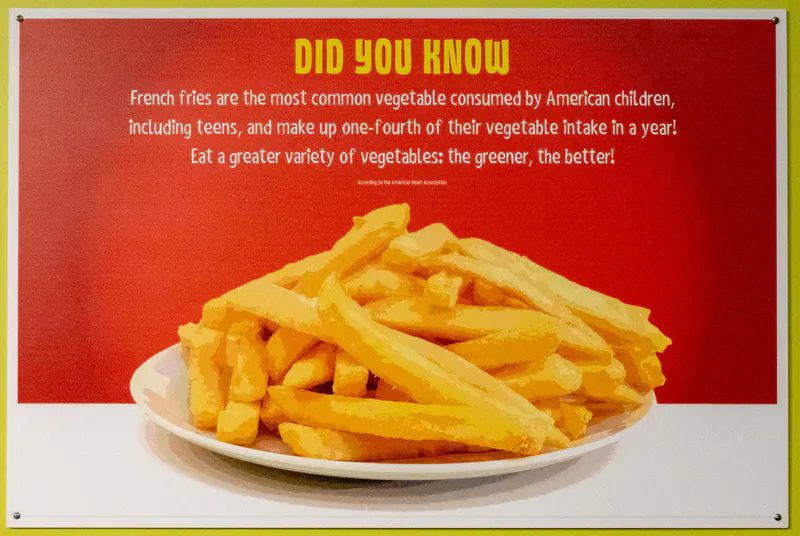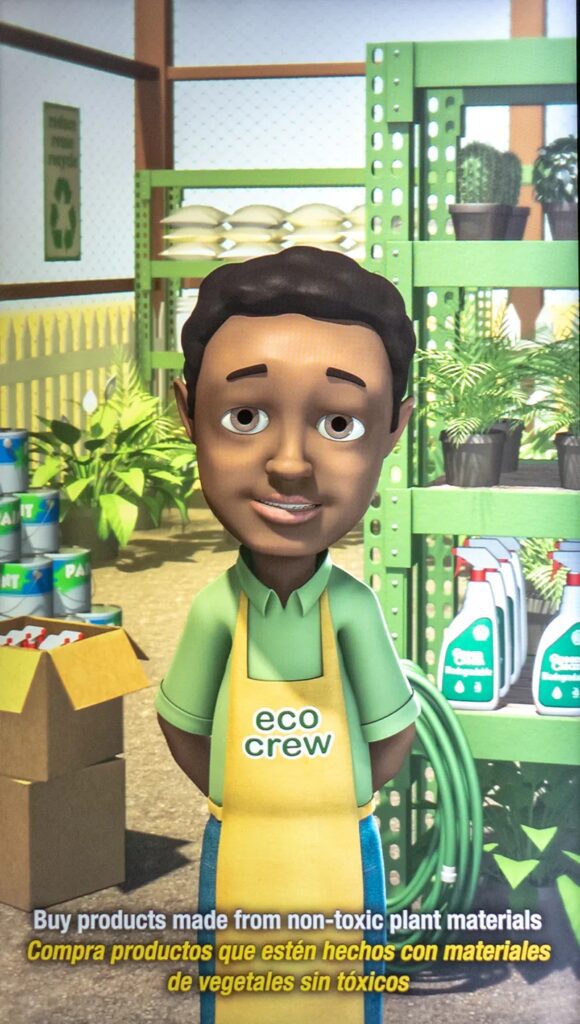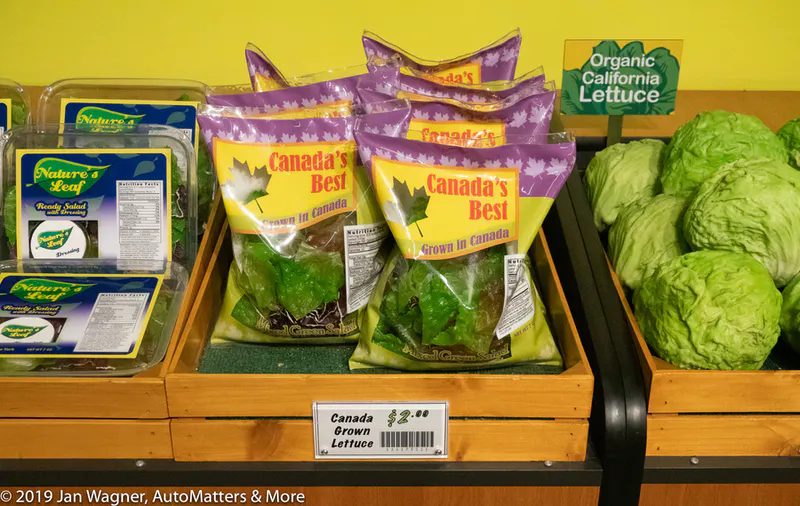 In a multi-room house exhibit, visitors learn about a houses various systems as they play the role of house inspectors, answering questions with interactive tablets.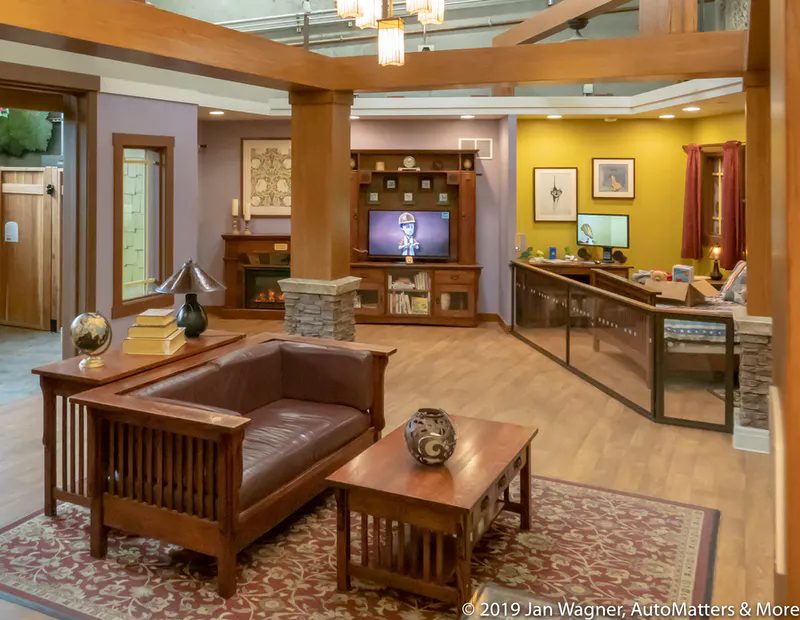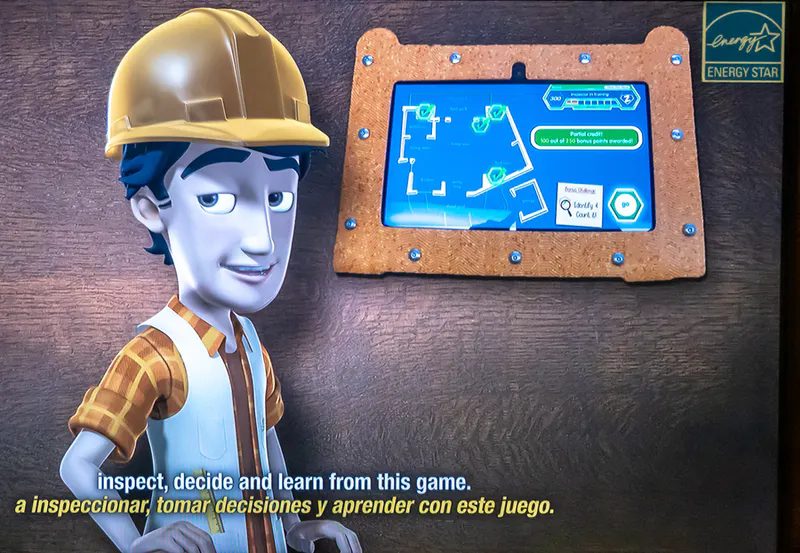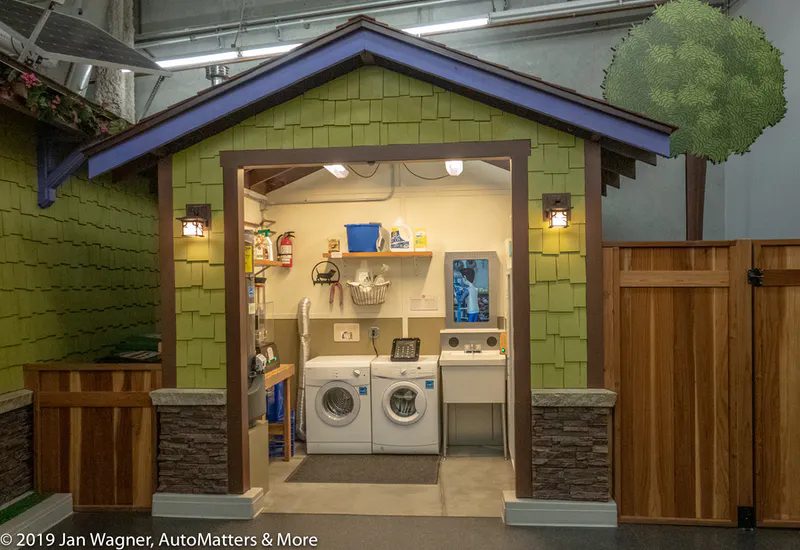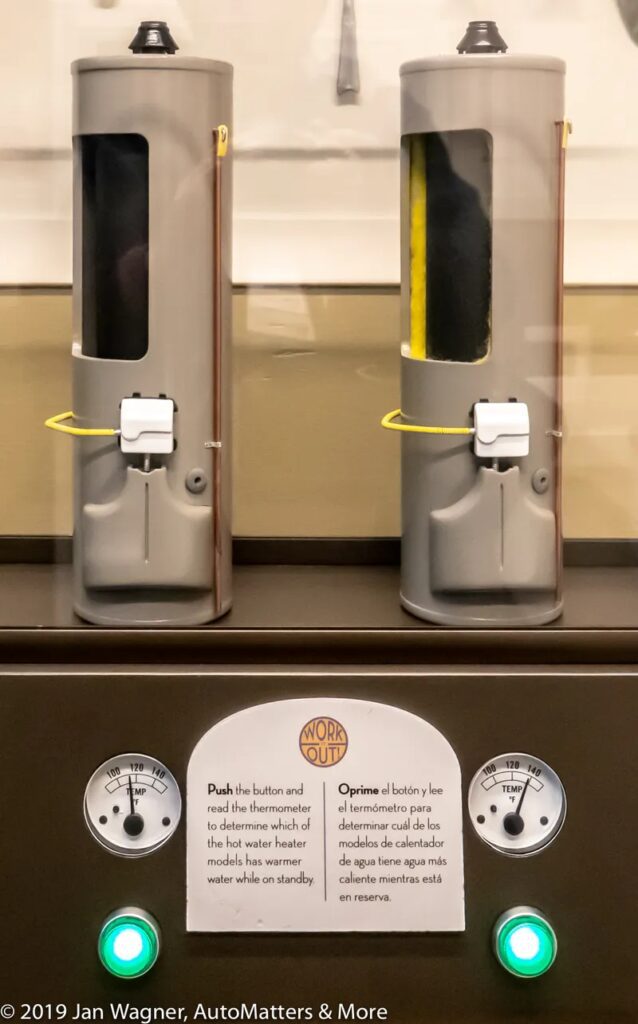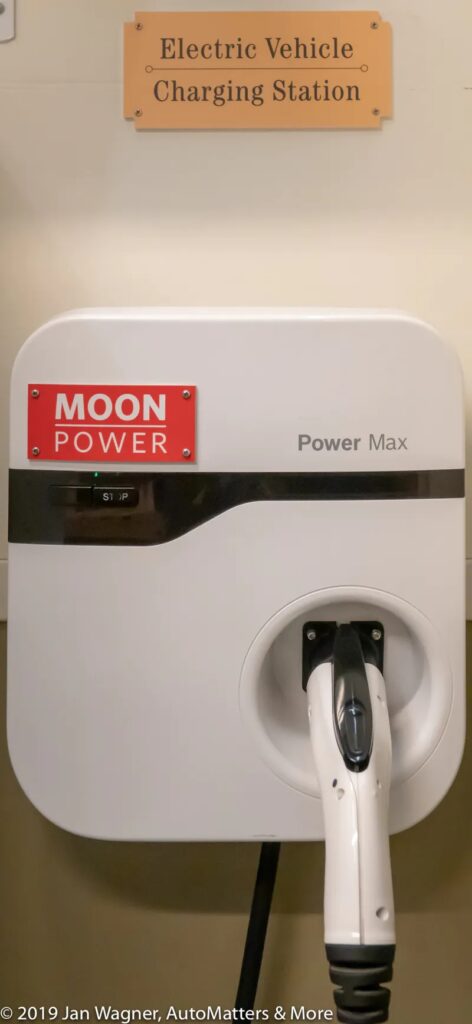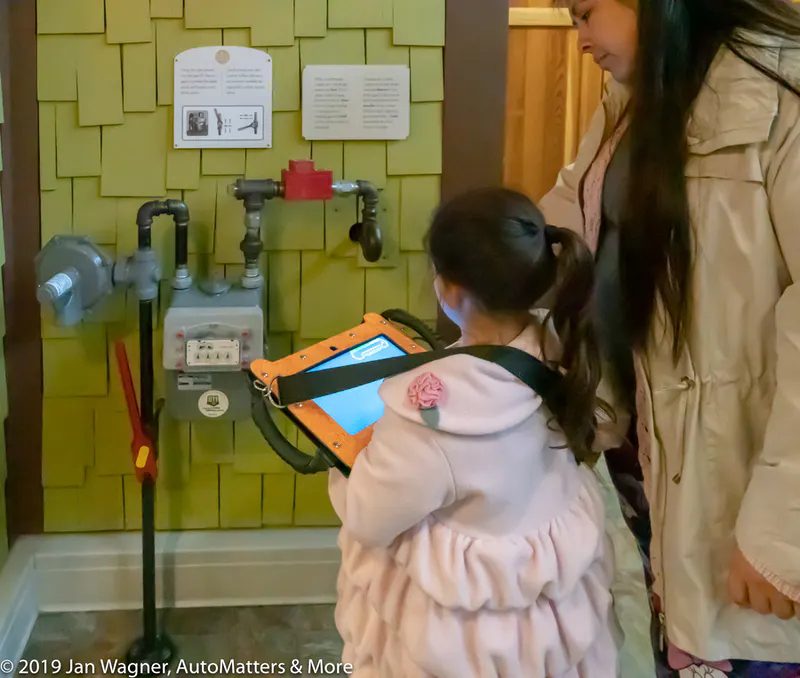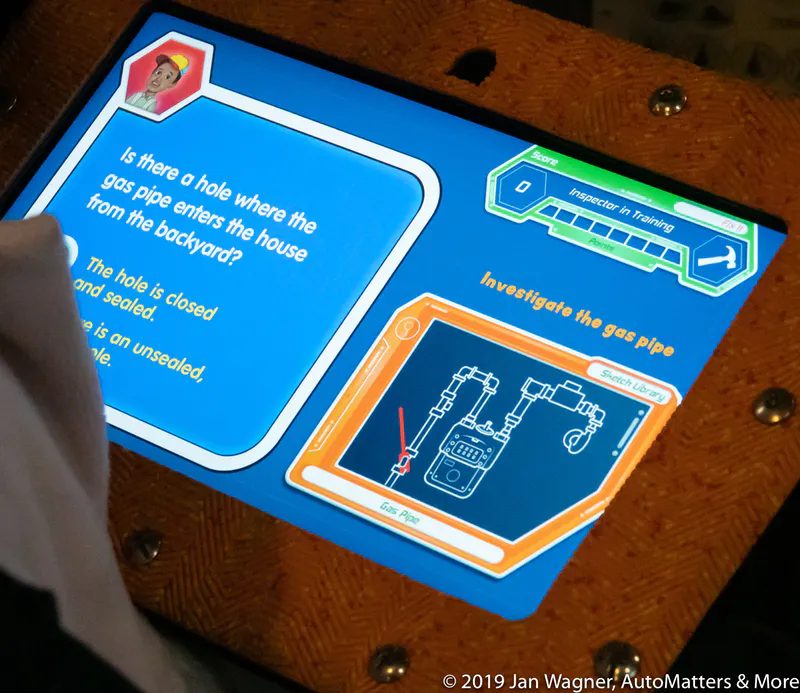 A recycling game encourages visitors to sort their trash.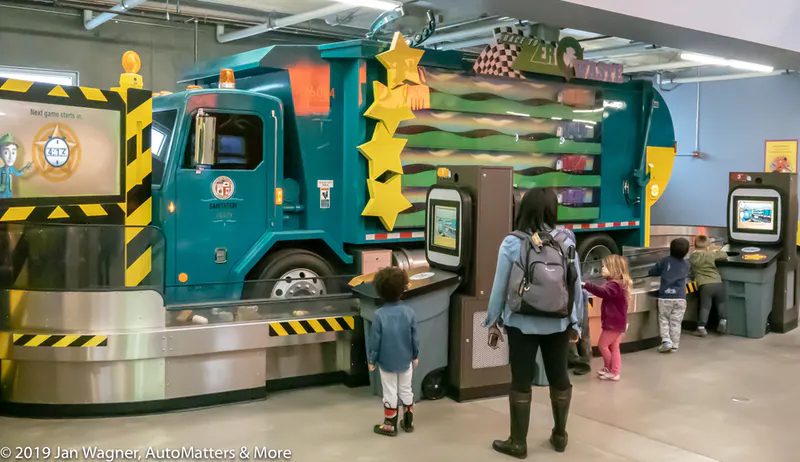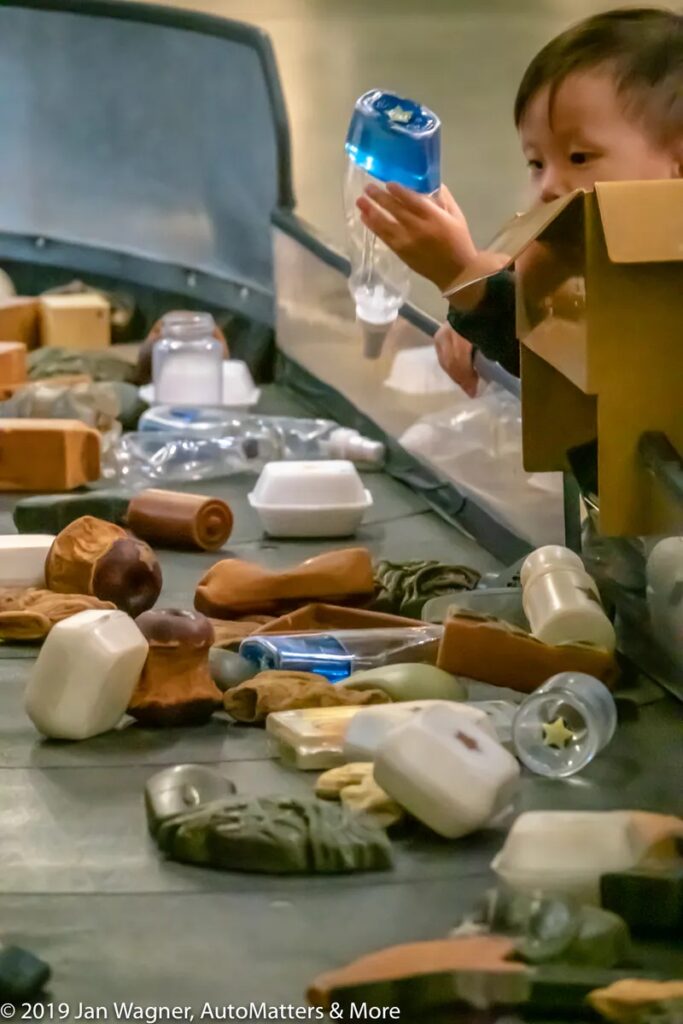 Hot Wheels: RACE TO WIN will be open for three months, through April 28th, at DiscoveryCUBE Los Angeles. For more information, visit la.discoverycube.org/event/hot-wheels-race-to-win/. Admission is available at the door or you can save money by buying your tickets in advance and learning about the free child's ticket promo, online at the museum's website.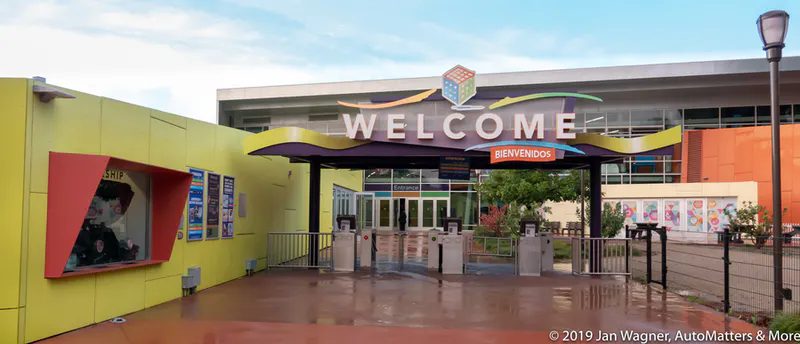 COPYRIGHT © 2019 BY JAN WAGNER – AUTOMATTERS & MORE #576