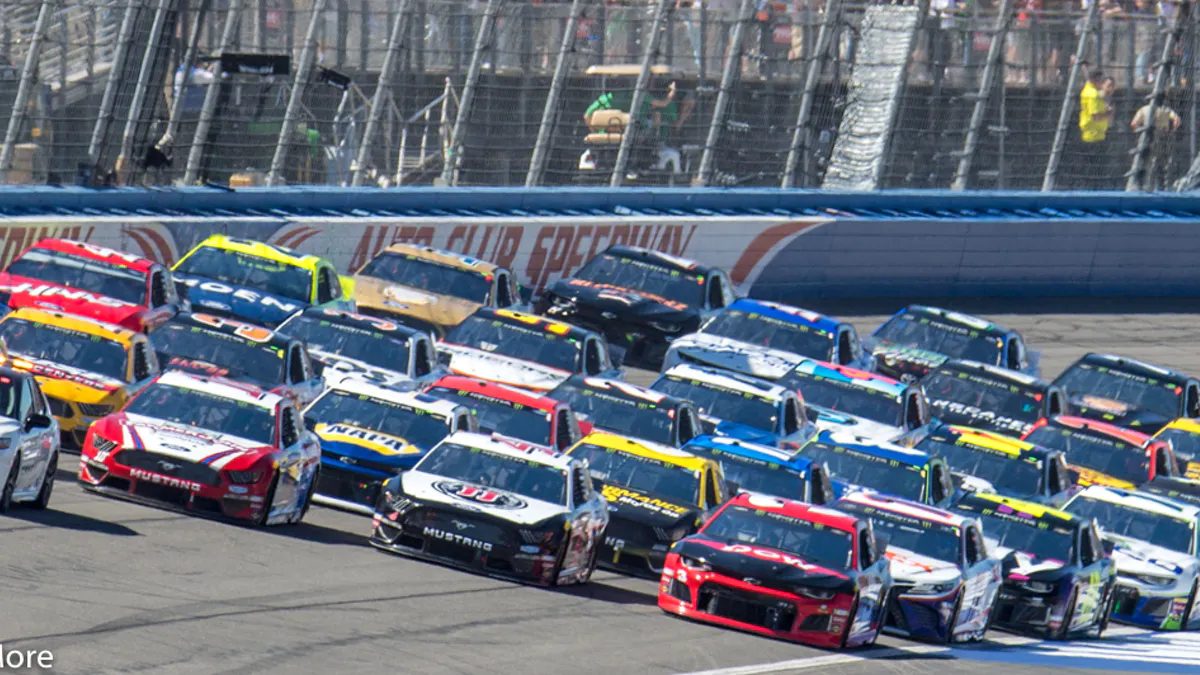 HISTORIC NASCAR WEEKEND AT AUTO CLUB SPEEDWAY IN CALIFORNIA
NASCAR racing in words and pictures; K​yle Busch achieves a milestone record
NASCAR racing is a distinctly American form of motorsport. Over many weekends each year, NASCAR thrills its fans with exciting, family-friendly, high-speed auto racing. Dozens of brutally powerful, extremely loud "stock cars" bump and bang, follow in each other's draft, and lean on each other as they race lap after lap at high speeds, around banked ovals, short tracks and road courses.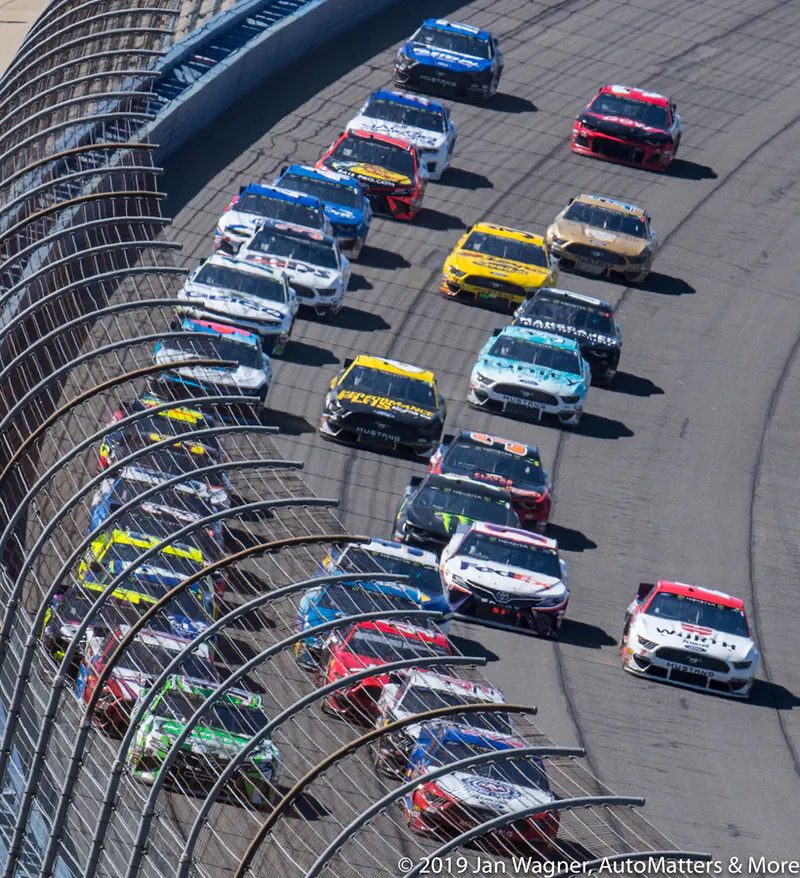 NASCAR is known for its strong personalities, including Dale Earnhardt, Richard Petty, Jeff Gordon, Kyle Busch and countless others. Love 'em or hate 'em, NASCAR fans let you know, loud and clear and in no uncertain terms, from the grandstands and the infield.
As we learn from www.NASCAR.com/nascar-history, NASCAR – the National Association for Stock Car Racing – traces its origin back to December 14, 1947, when Bill France Sr. organized a meeting at a hotel in Daytona Beach, Florida to discuss the future of stock car racing. The fledgling organization ran its first race on the beach in Daytona Beach, on February 15, 1948. The first NASCAR "Strictly Stock Championship" was won on October 16, 1949, by Red Byron.
On February 22, 1959, the high-banked, 2.5-mile Daytona International Speedway hosted its first Daytona 500 (today's premier race on the NASCAR calendar). Lee Petty, the father of legendary Richard Petty, was the winner. Richard Petty won the February 18, 1979 Daytona 500, the first 500-mile race covered flag-to-flag on TV.
On July 4, 1984, Richard Petty ("The King") won his 200th NASCAR race – again at Daytona International Speedway.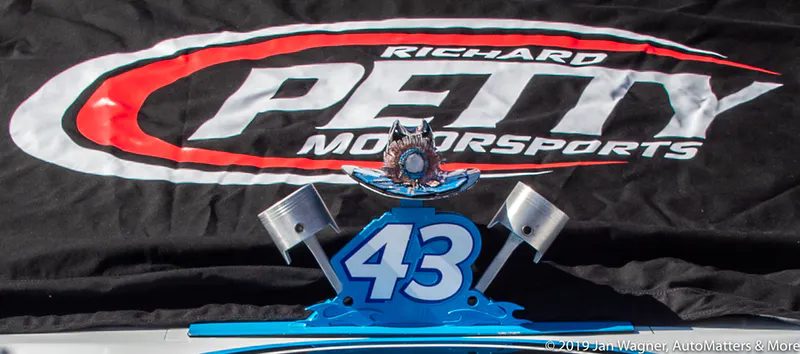 Three drivers have won a record seven Championship titles: Richard Petty, Dale Earnhardt and Jimmie Johnson (still competing today).
In 1963 Wendell Scott was the first African-American to win a race in NASCAR's premier series. Then, in 1977, Janet Guthrie became the first woman to compete in the Daytona 500. Danica Patrick was the first female to win a pole in NASCAR's premier series at the 2013 Daytona 500.
A NASCAR race weekend begins midweek, when the haulers first roll into the track and start setting up.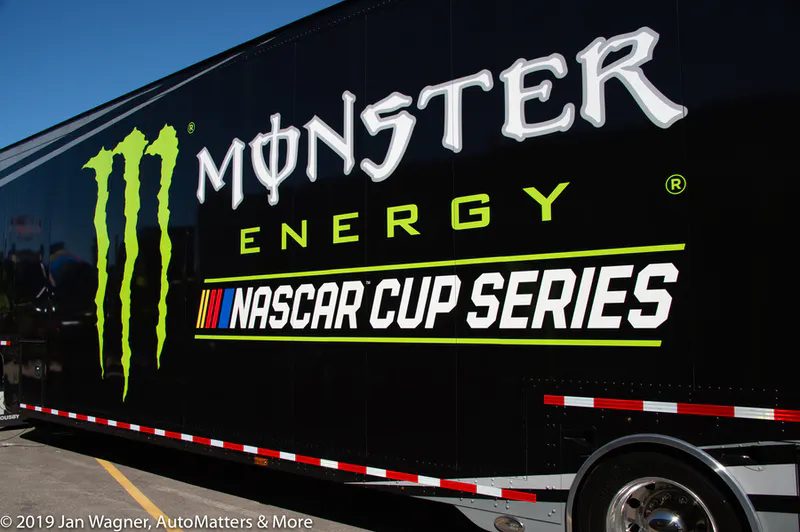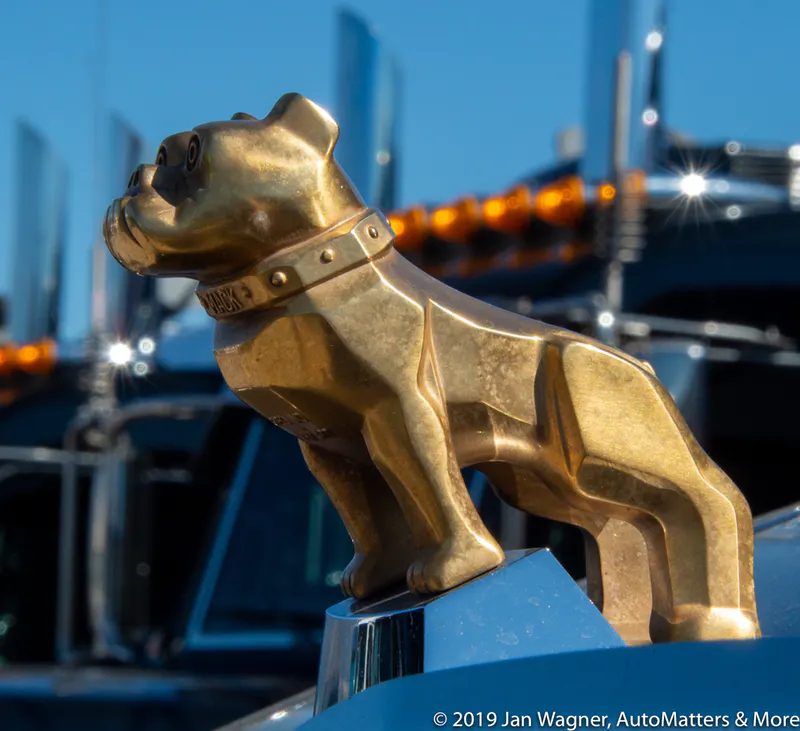 The infield is typically filled with motorhomes. Fans create a temporary community, complete with kids riding bicycles and people playing catch. Come race time, the roofs of these motorhomes provide excellent vantage points from which to watch the racing.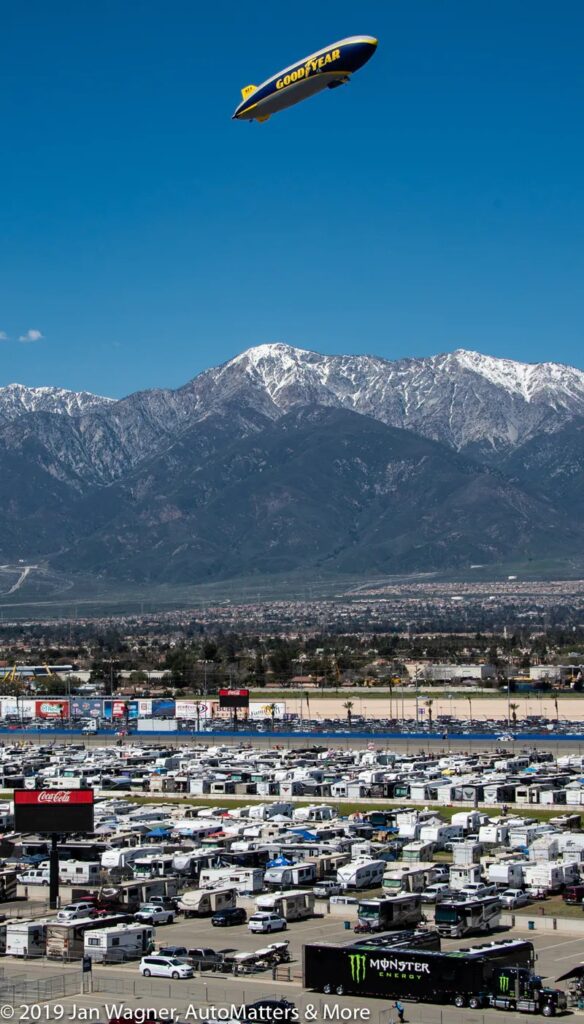 Depending upon the venue, more than one series may compete on the same weekend. Some races are run under the lights, at night. Unlike some other race series, races that are run on ovals are not run in the rain. That has led to several races being run on the Monday following the weekend.
NASCAR's rules keep the competition close and the fans engaged throughout the races by using various methods to bunch up the fields. Under caution periods (for accidents, debris on the track or various other safety concerns), the fields get gathered back together for restarts, producing plenty of close-quarters, wheel-to-wheel, fender banging racing. NASCAR also has something they call the "Lucky Dog," in which the first car a lap down at a caution is directed to rejoin the cars on the lead lap for the restart.
During pit stops, Ford, Chevy and Toyota stock cars abruptly slow down to the pit lane speed limit and enter their pit stalls for service. Athletic crew members, carrying a heavy wheels and tires, and a jack, race around each car, jack it up and change its tires. Fuel is added from a tall, hand-held, bright red gas can. The shrieking sounds of multiple air wrenches loosening and tightening lug nuts can be heard along pit road.
I took the photos for this column at the March 15 – 17, 2019 NASCAR race weekend at Auto Club Speedway in Fontana, California. On Saturday, the 150-lap, 300-mile "Production Alliance Group 300" NASCAR Xfinity Series race was won by Cole Custer in the number 00 Thompson Pipe/Haas CNC Ford.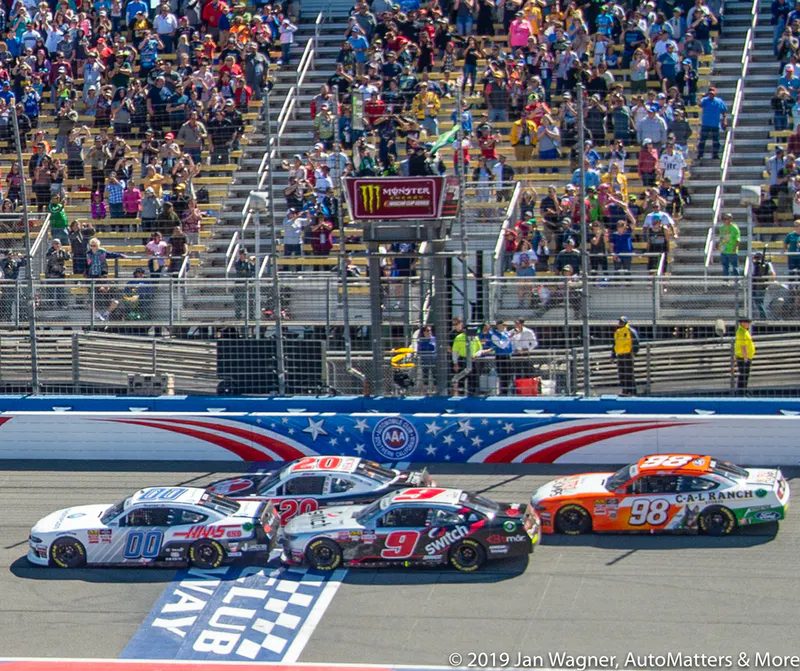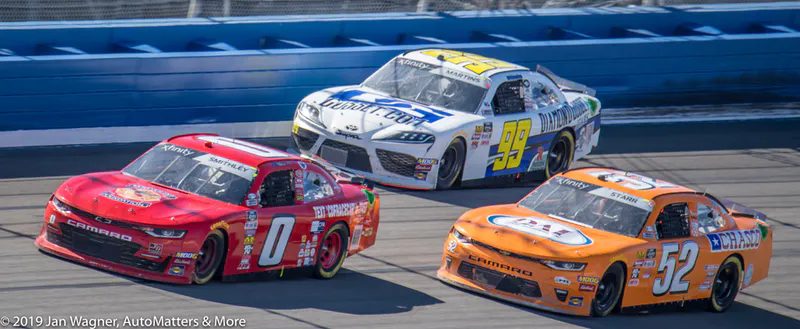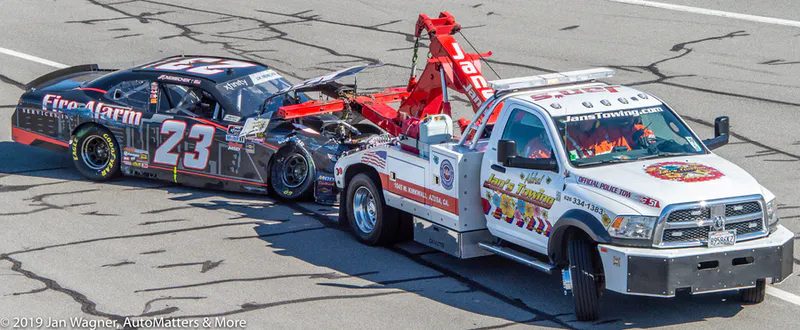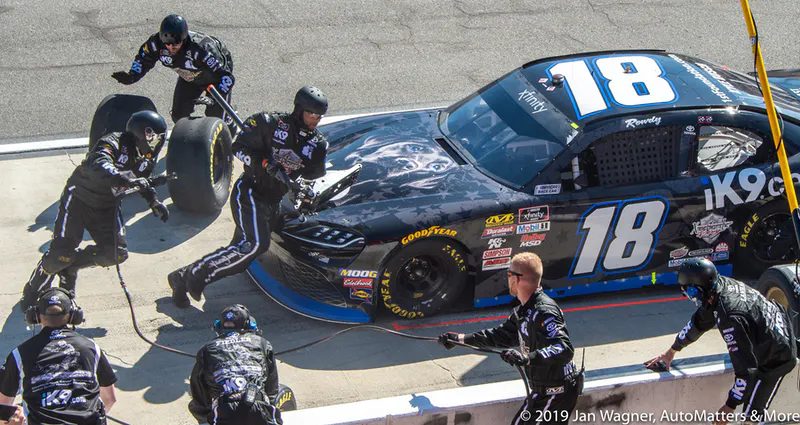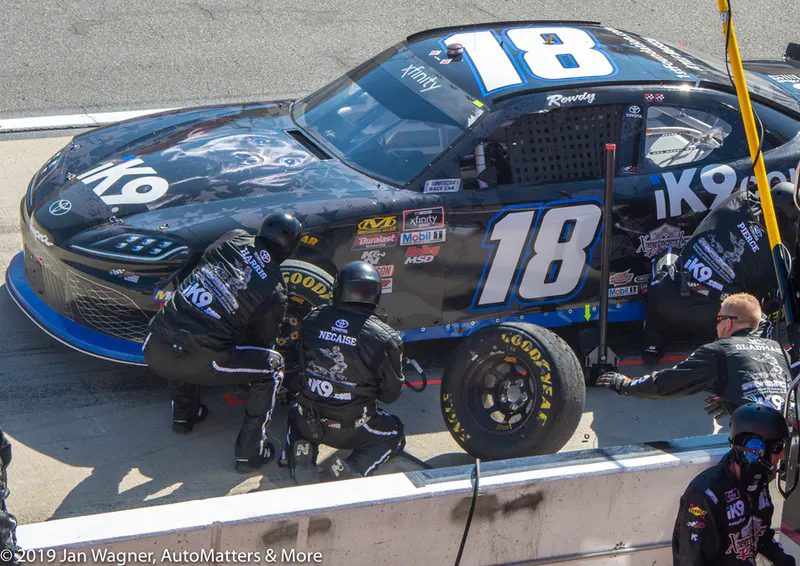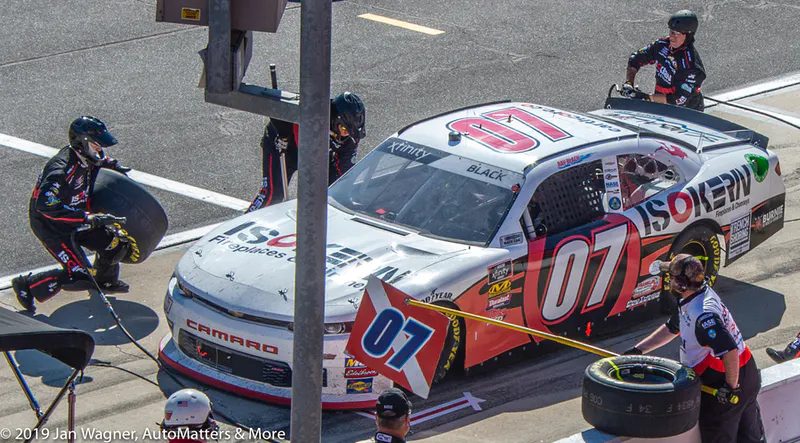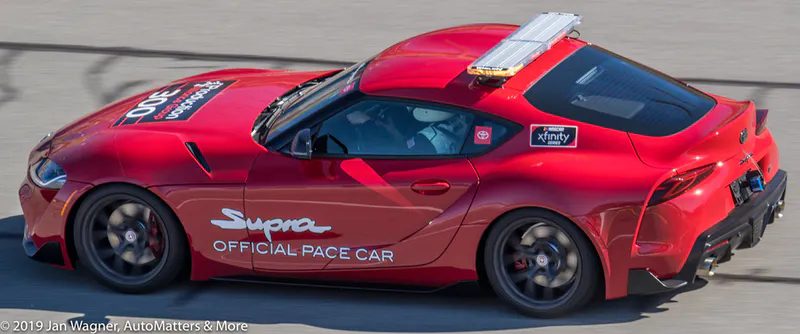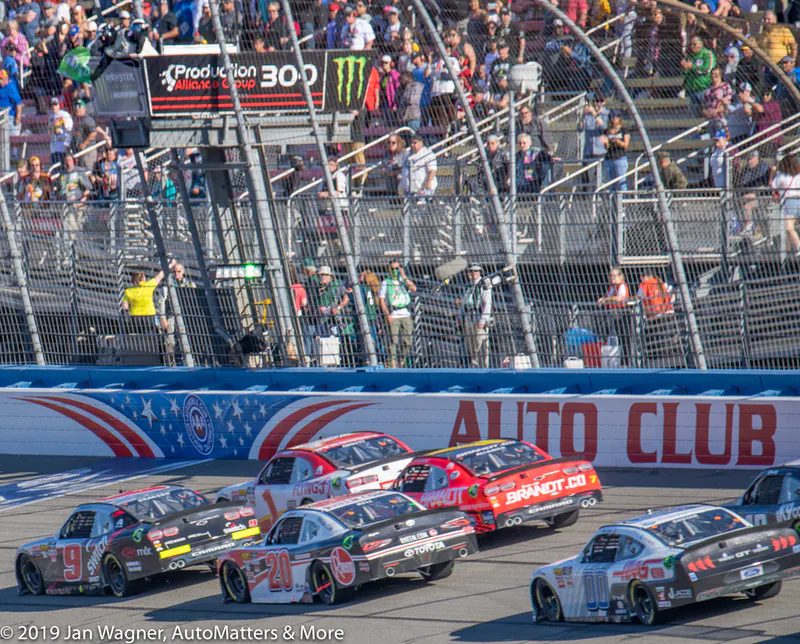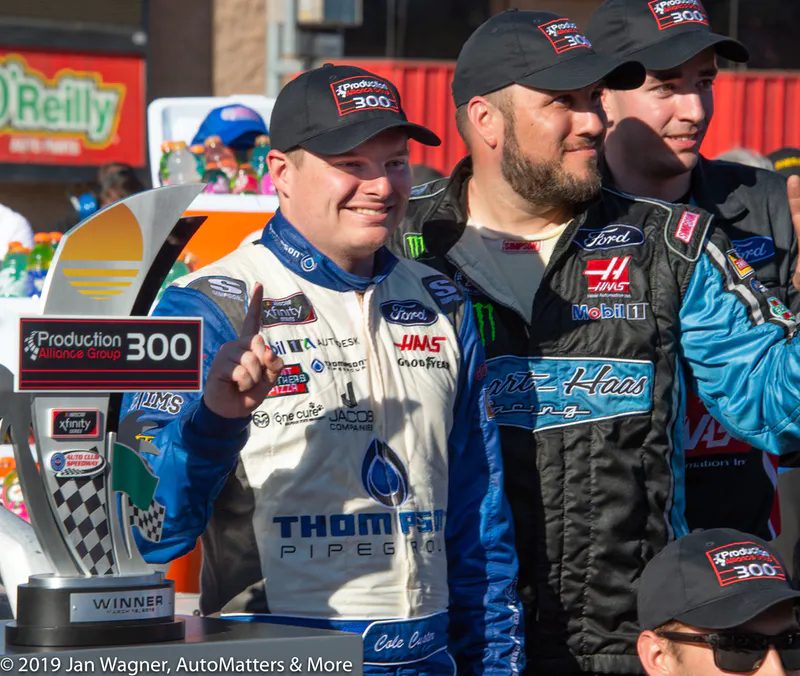 The feature "Auto Club 400" Monster Energy NASCAR Cup Series race followed on Sunday. During the pace laps of that race, just before the drop of the green flag, the drivers saluted the fans with an historic, first time ever "Five Wide Salute.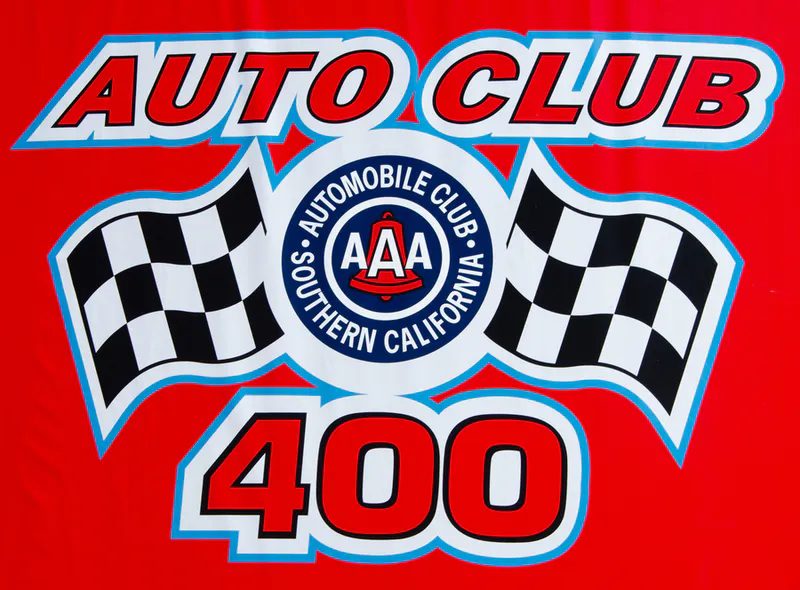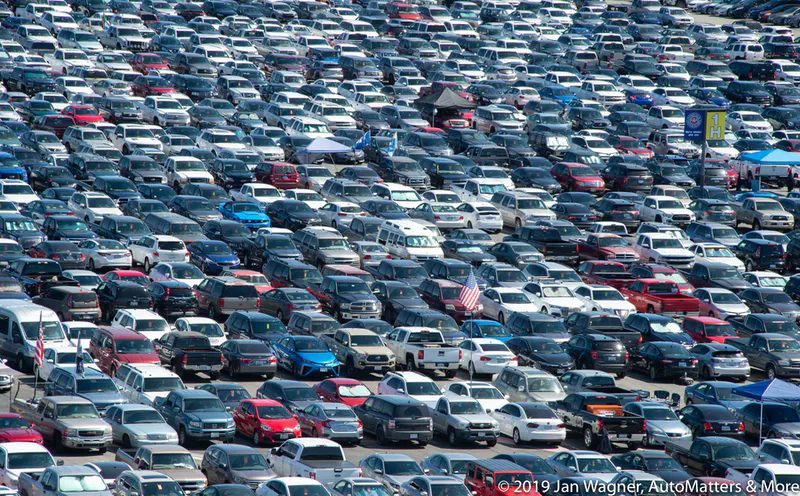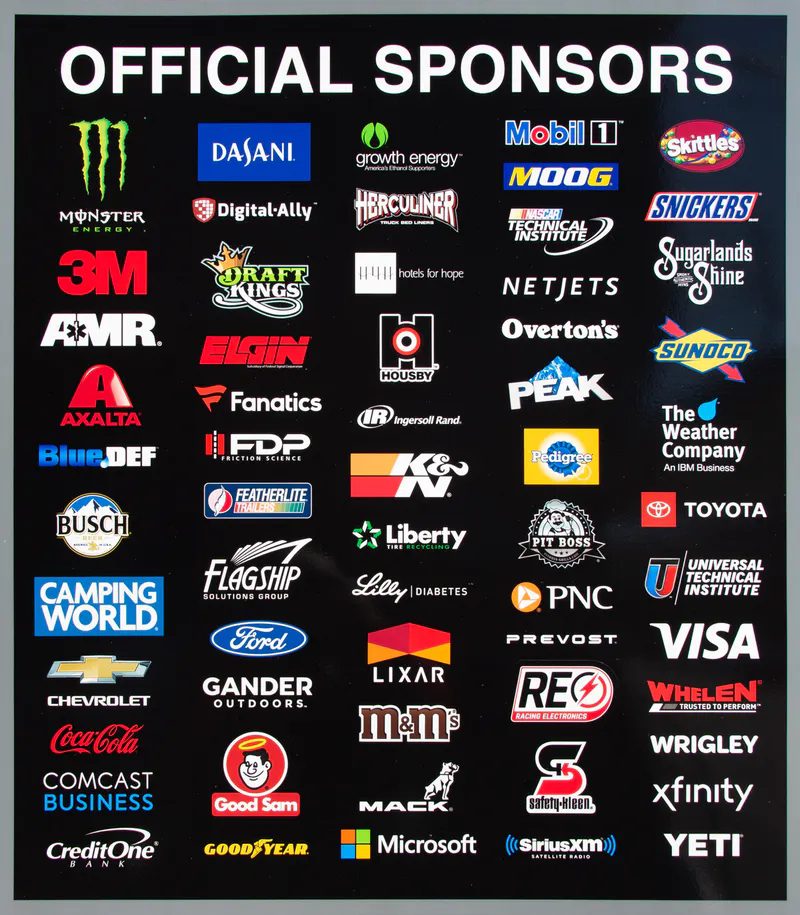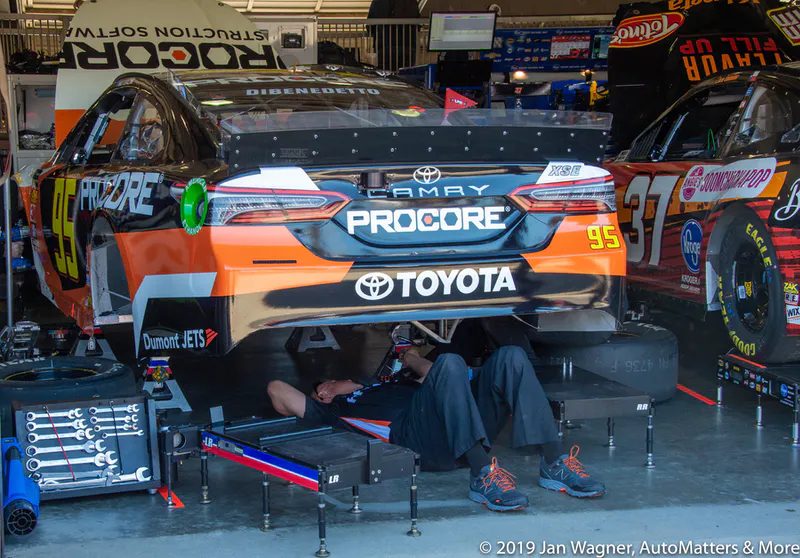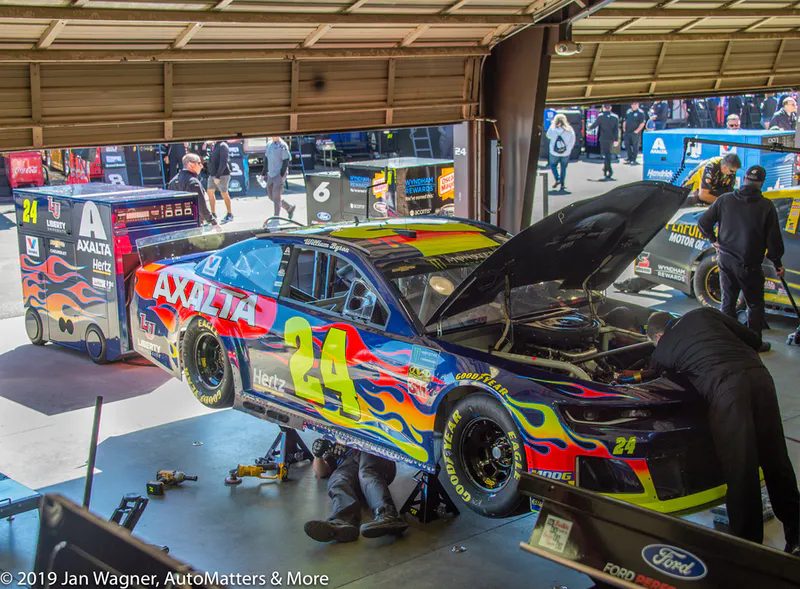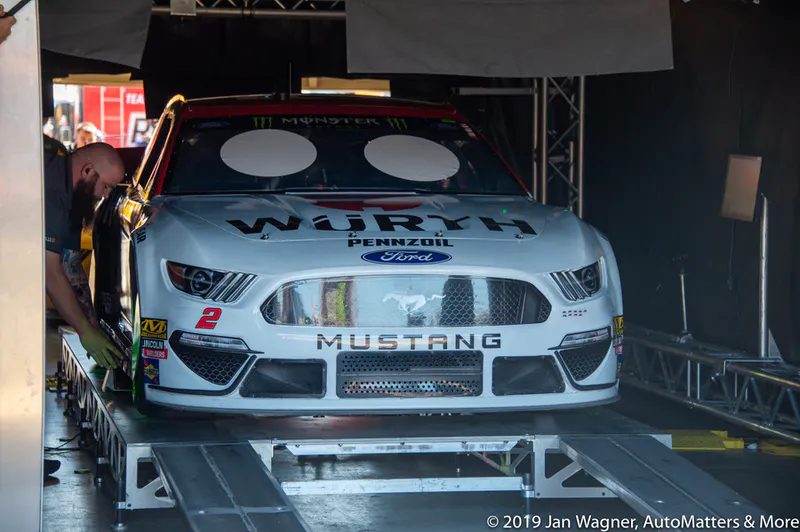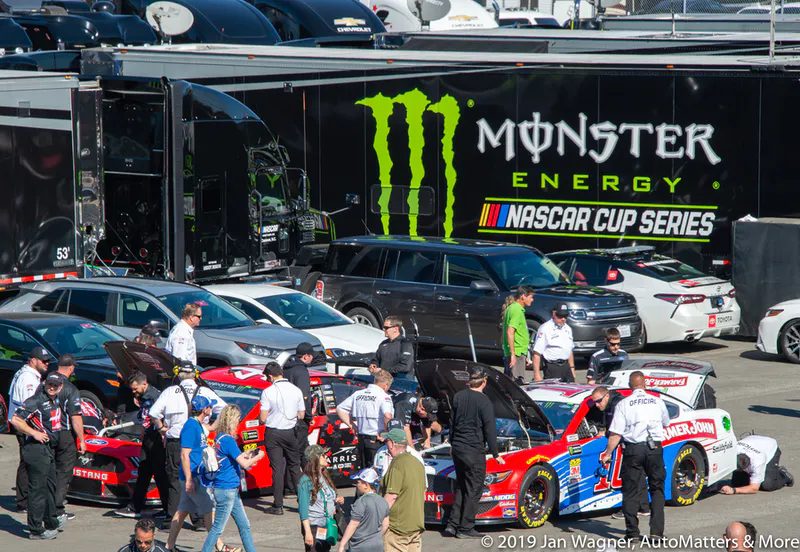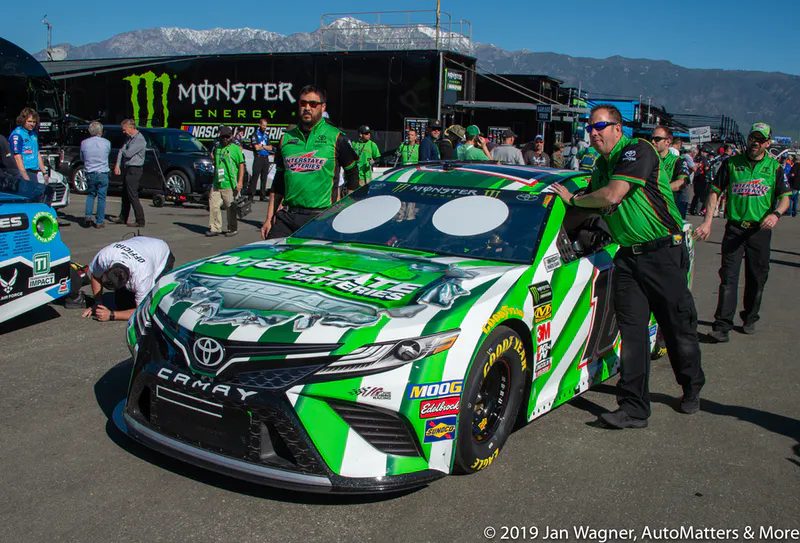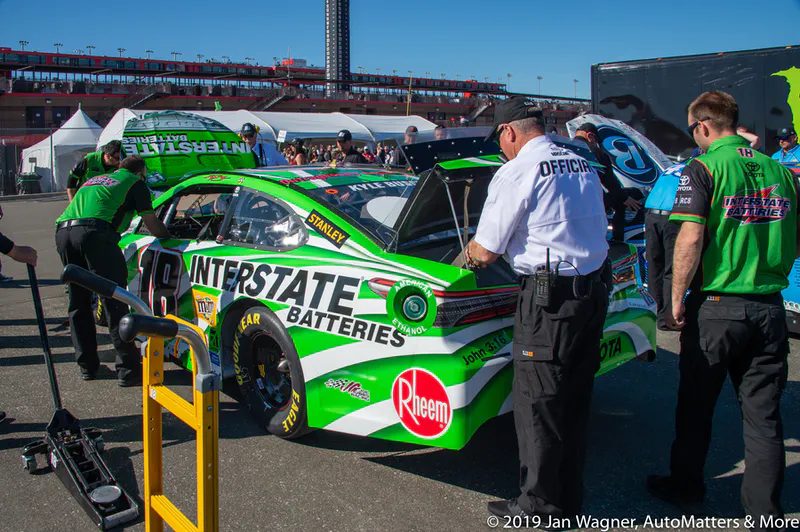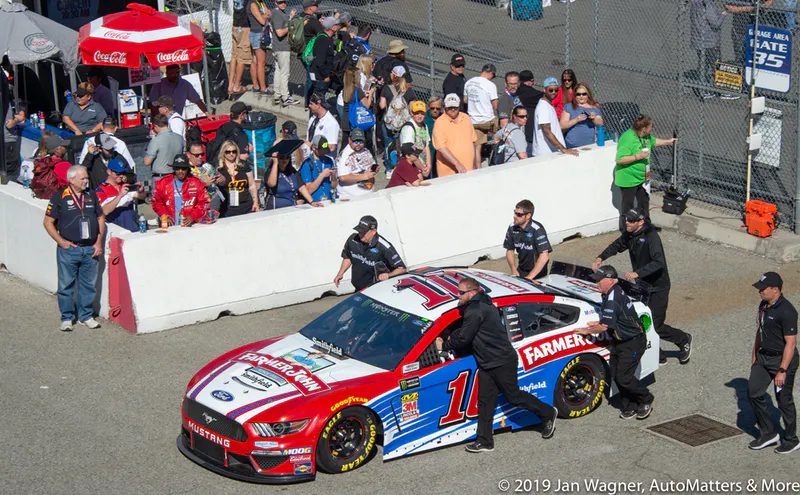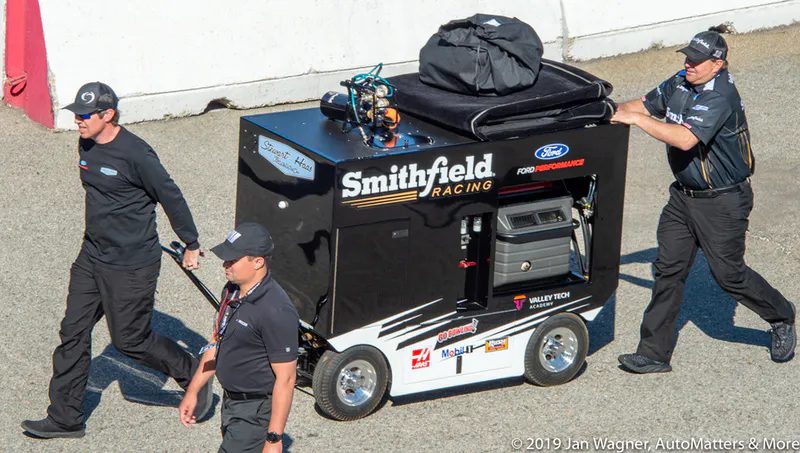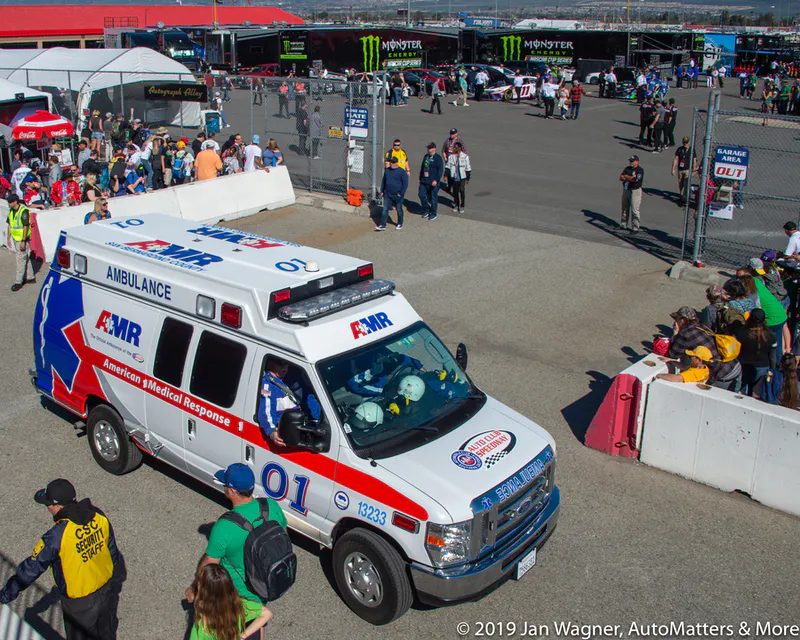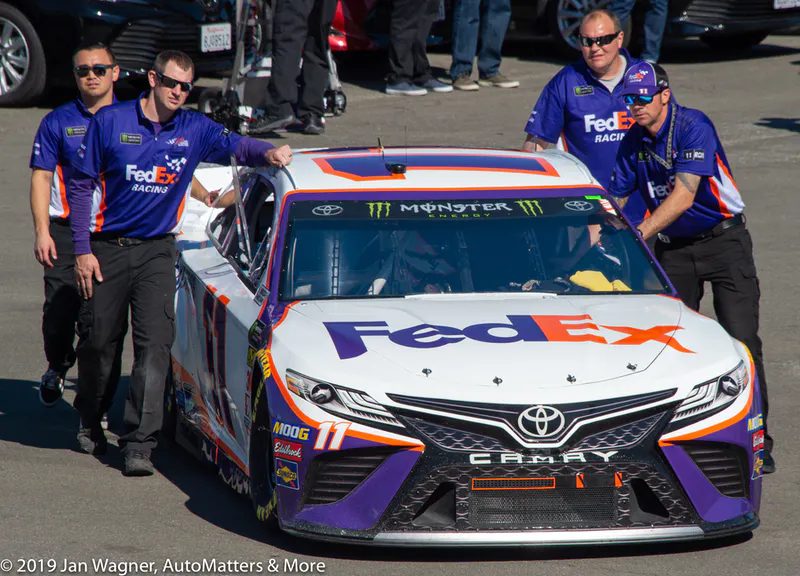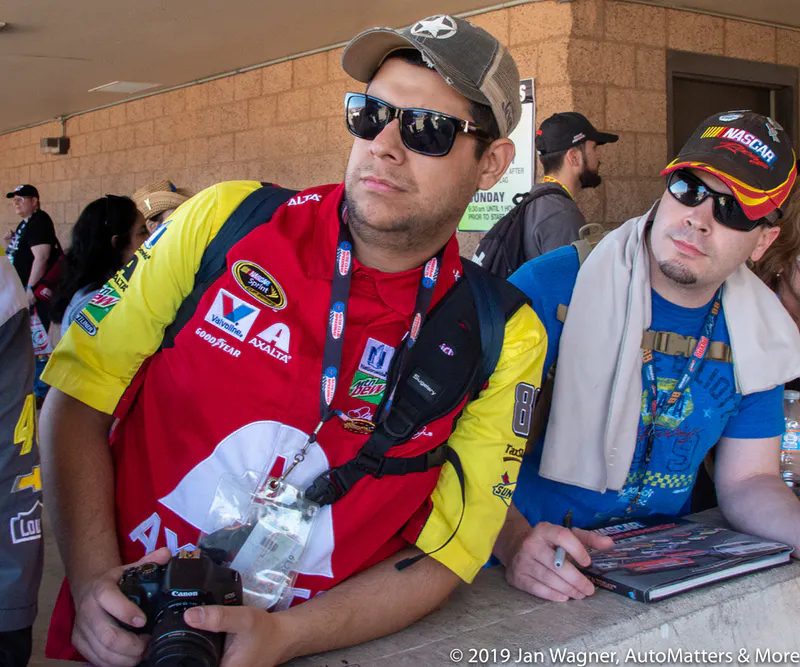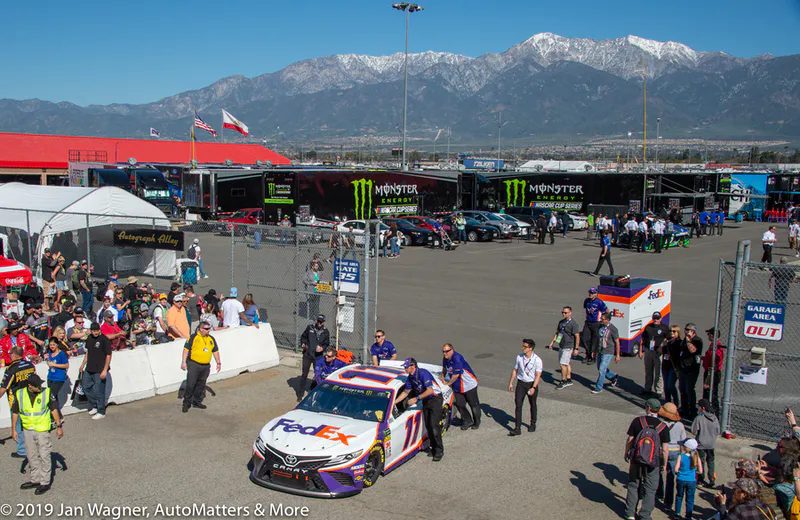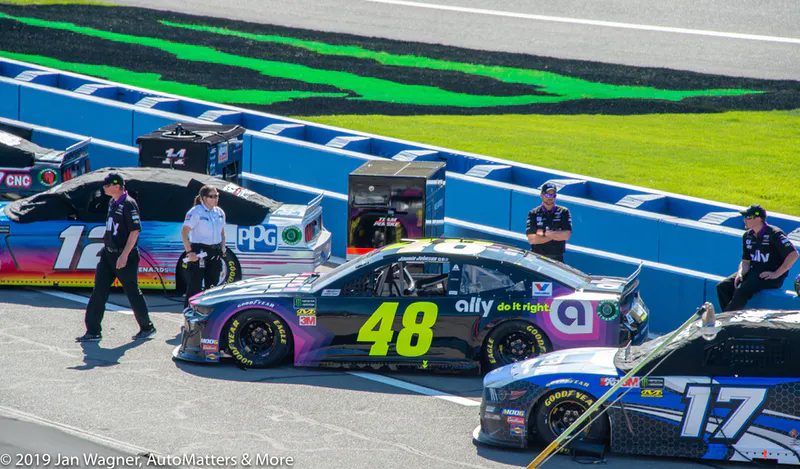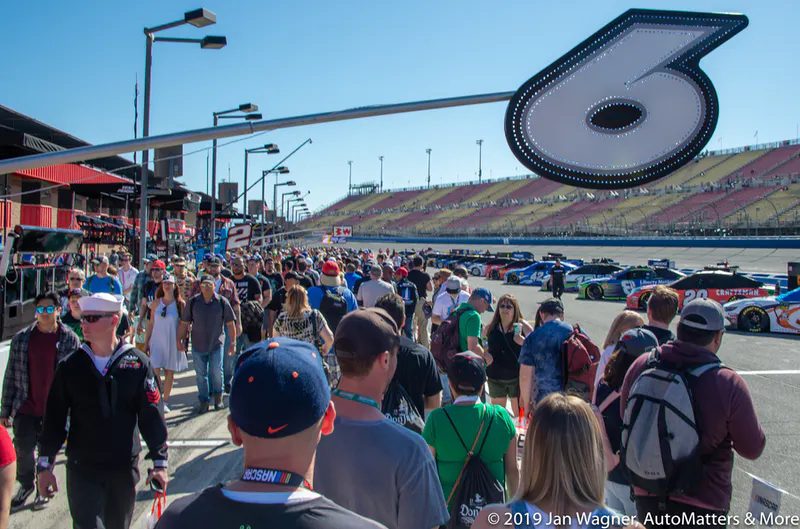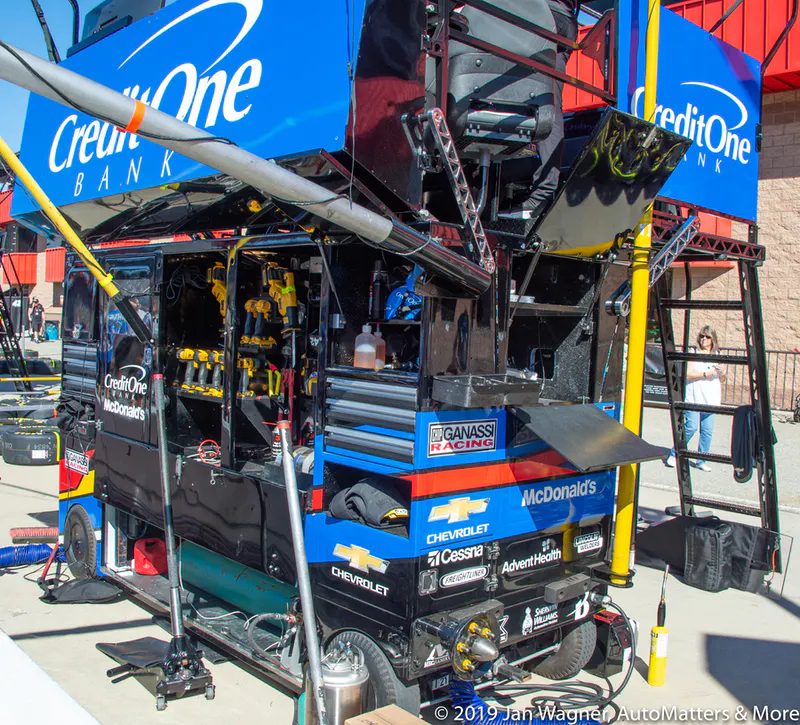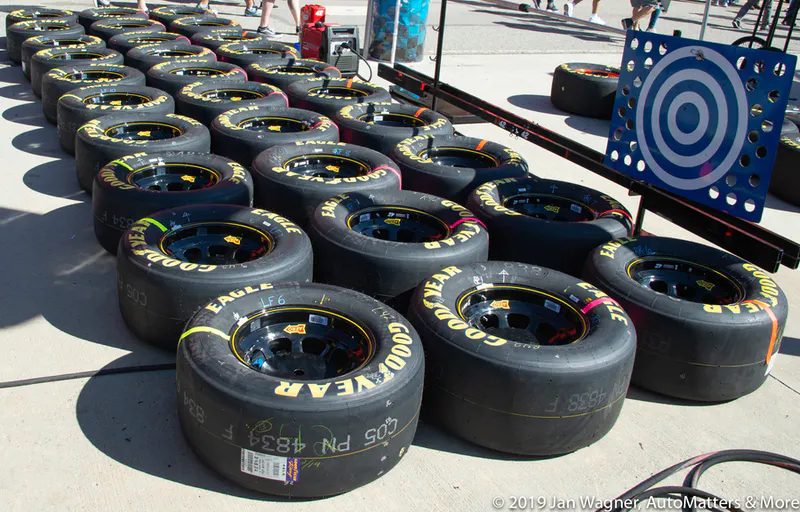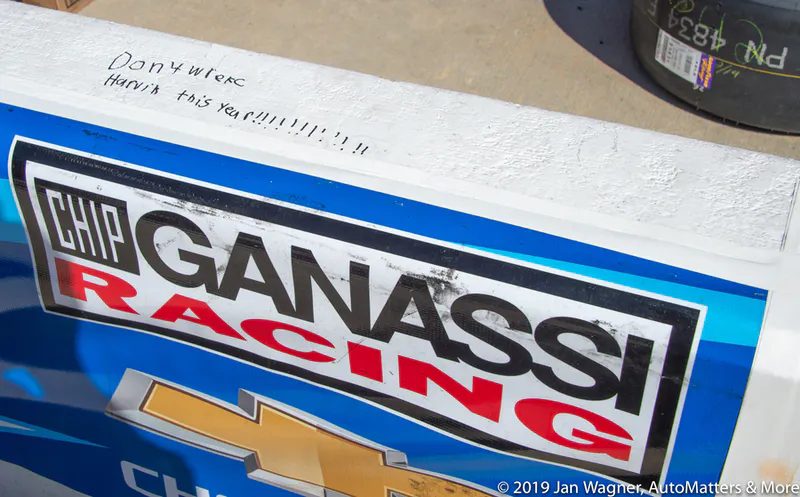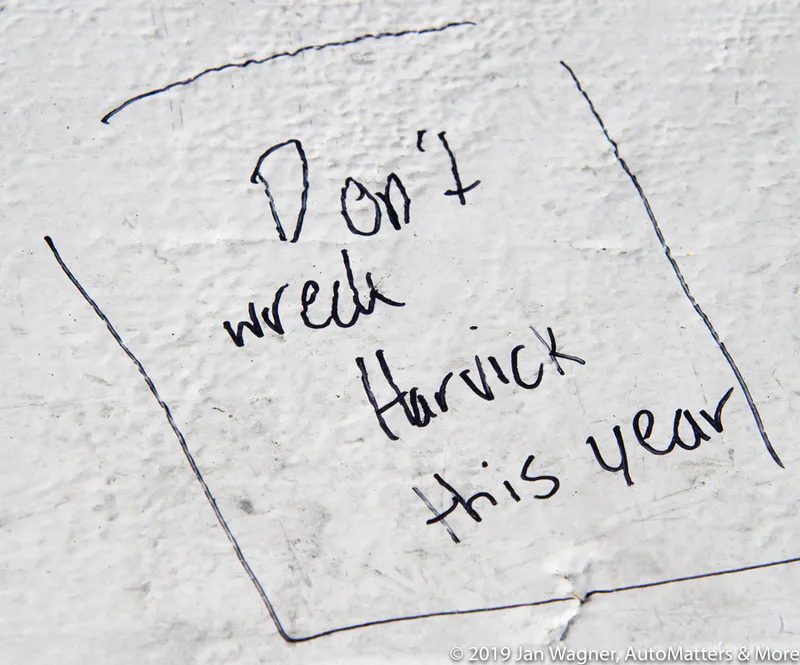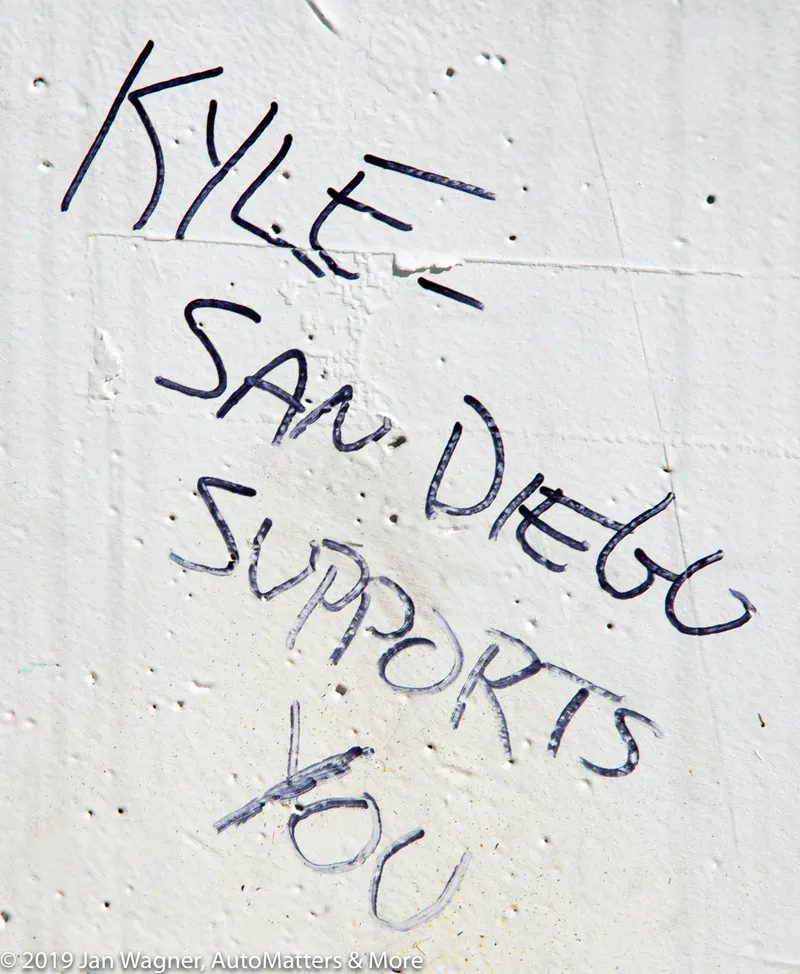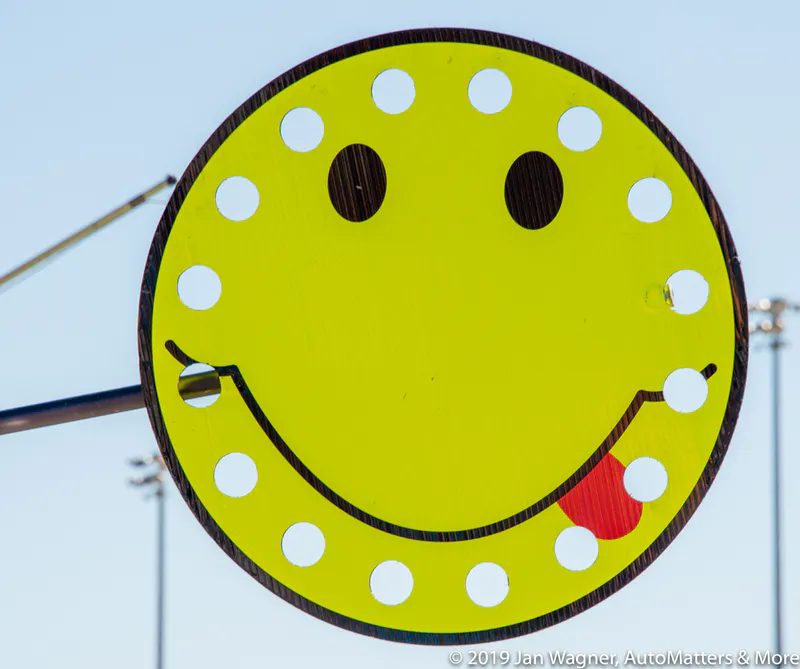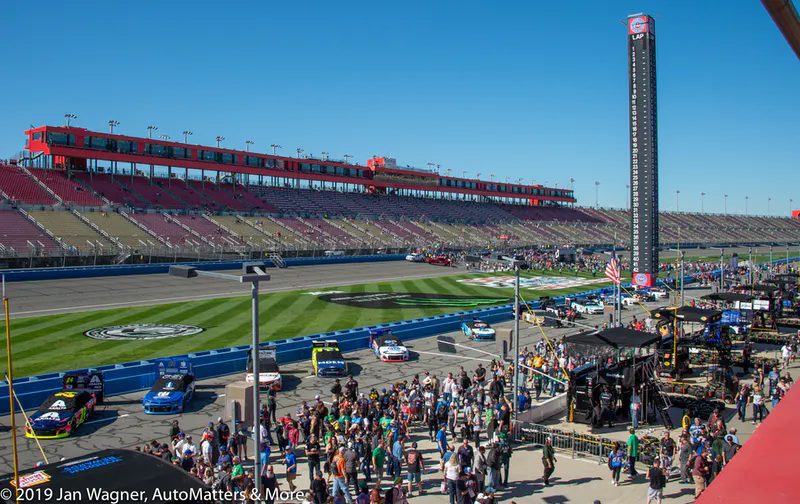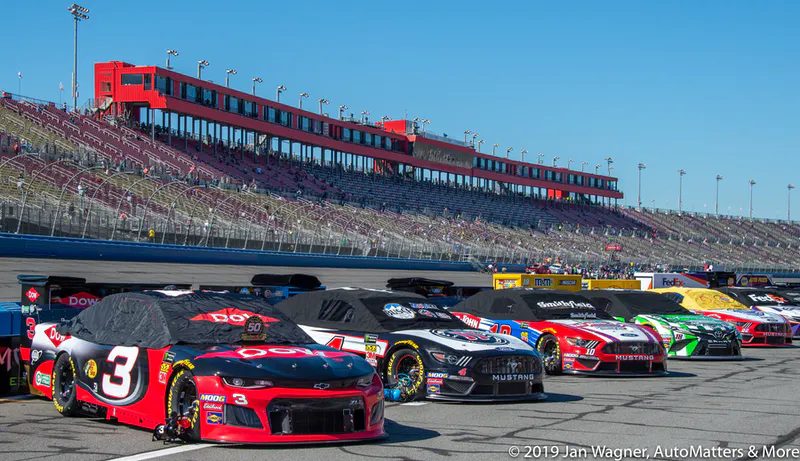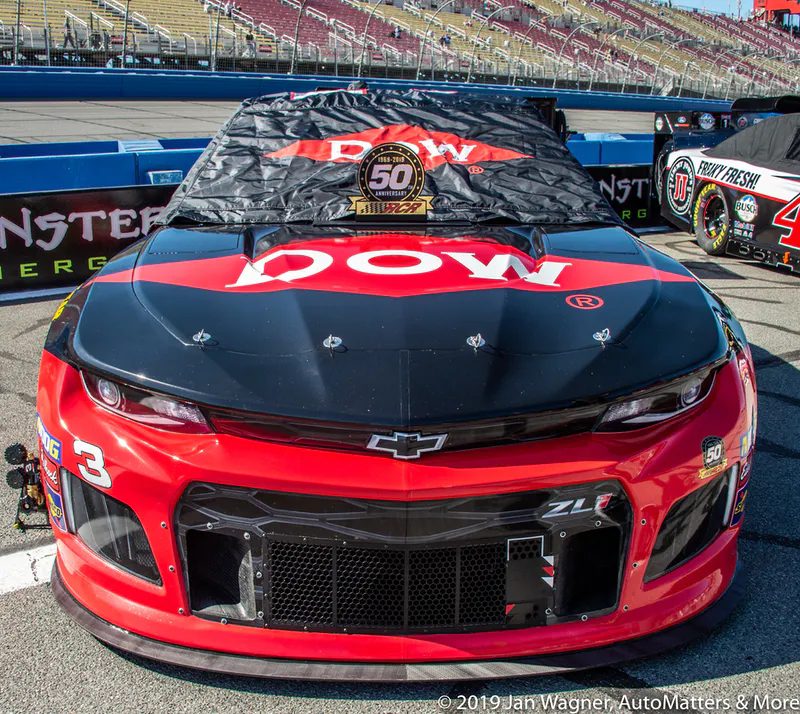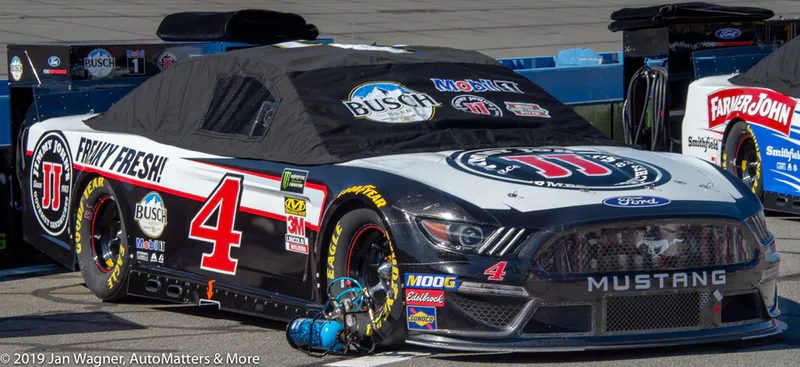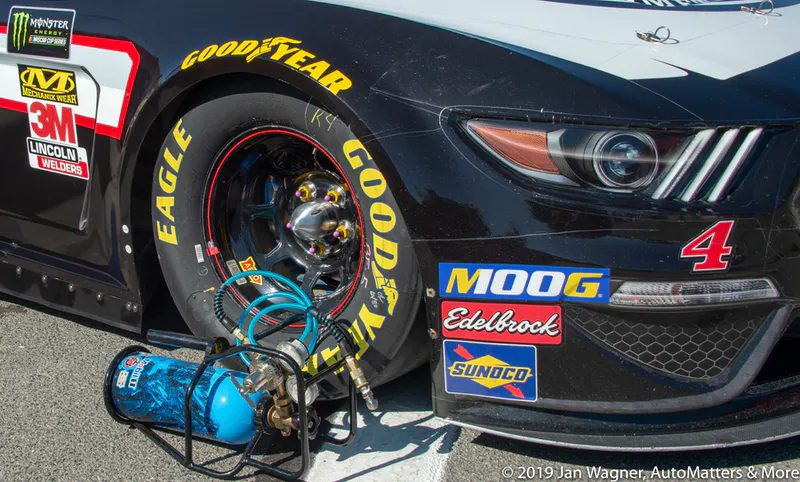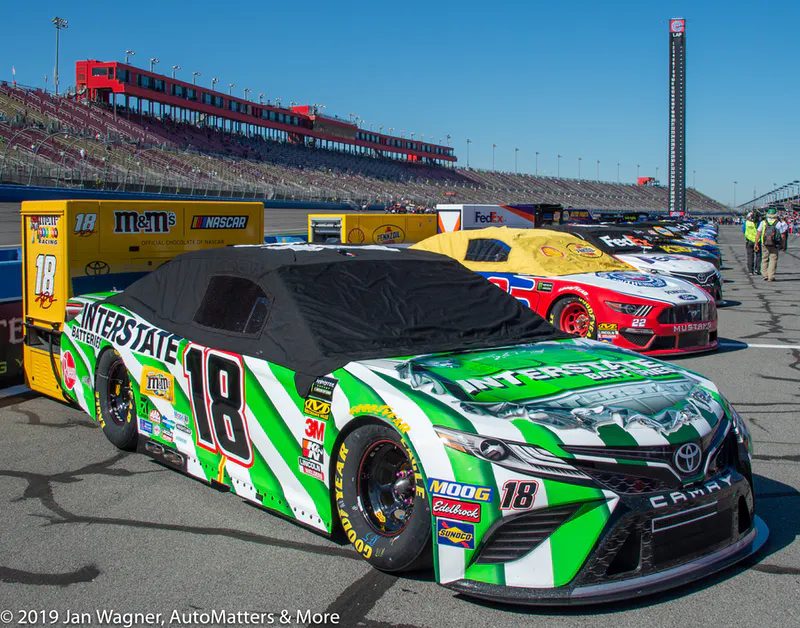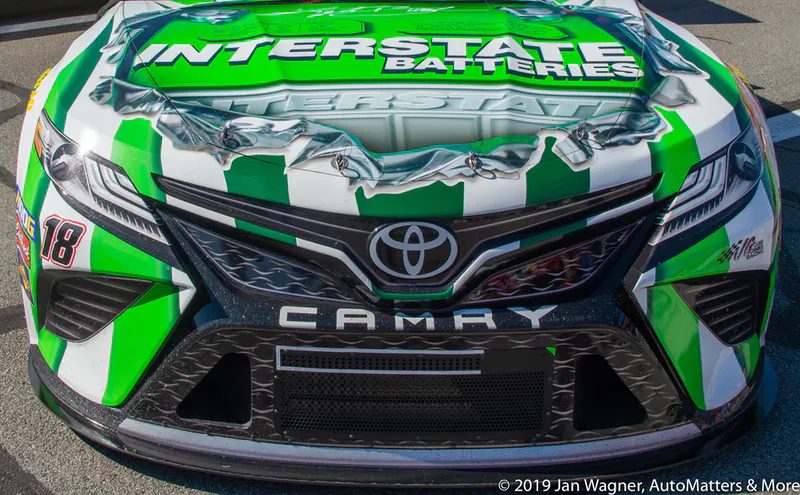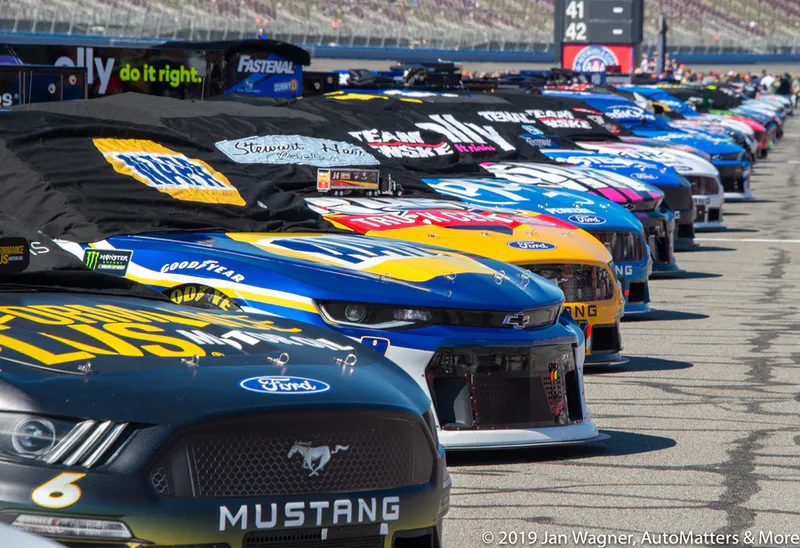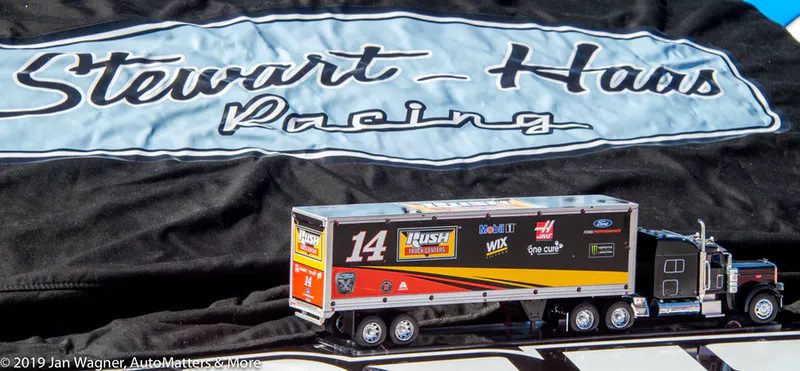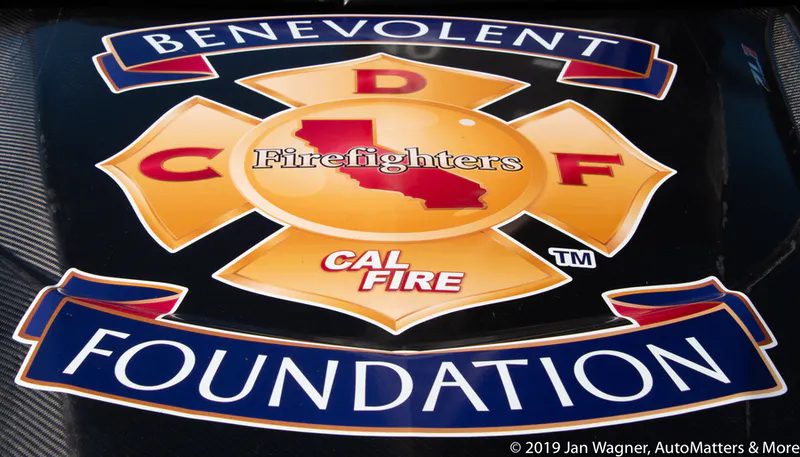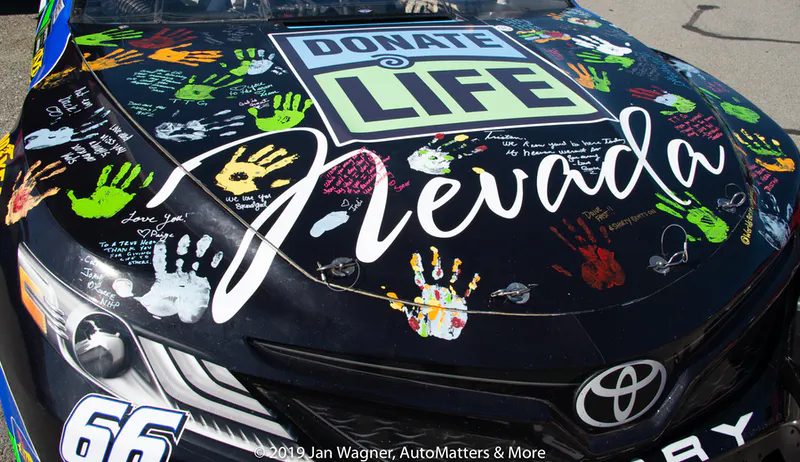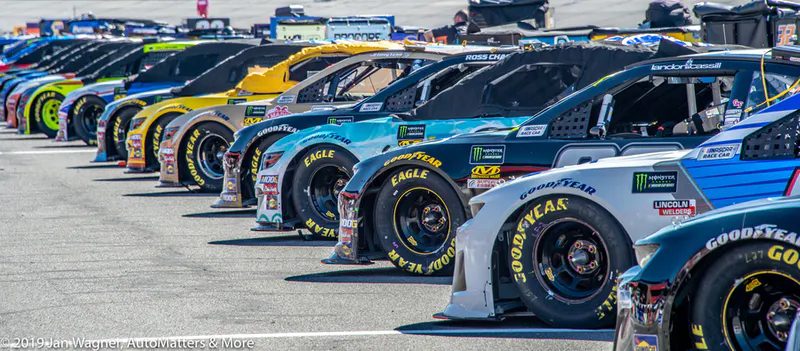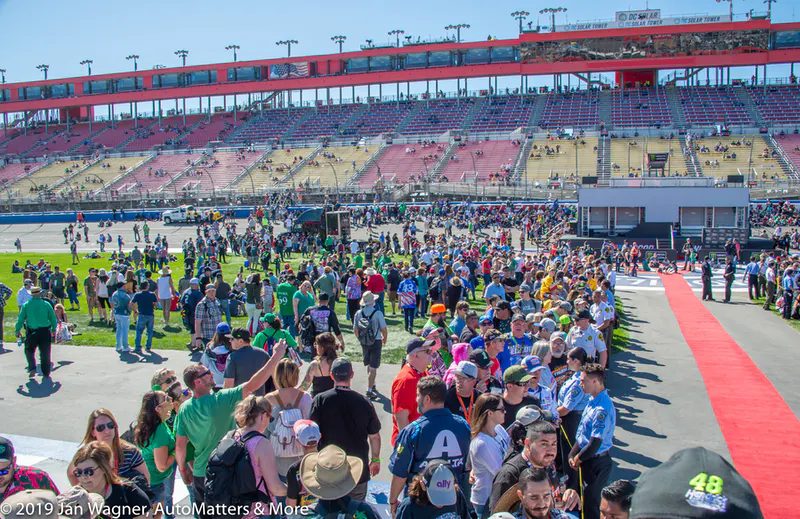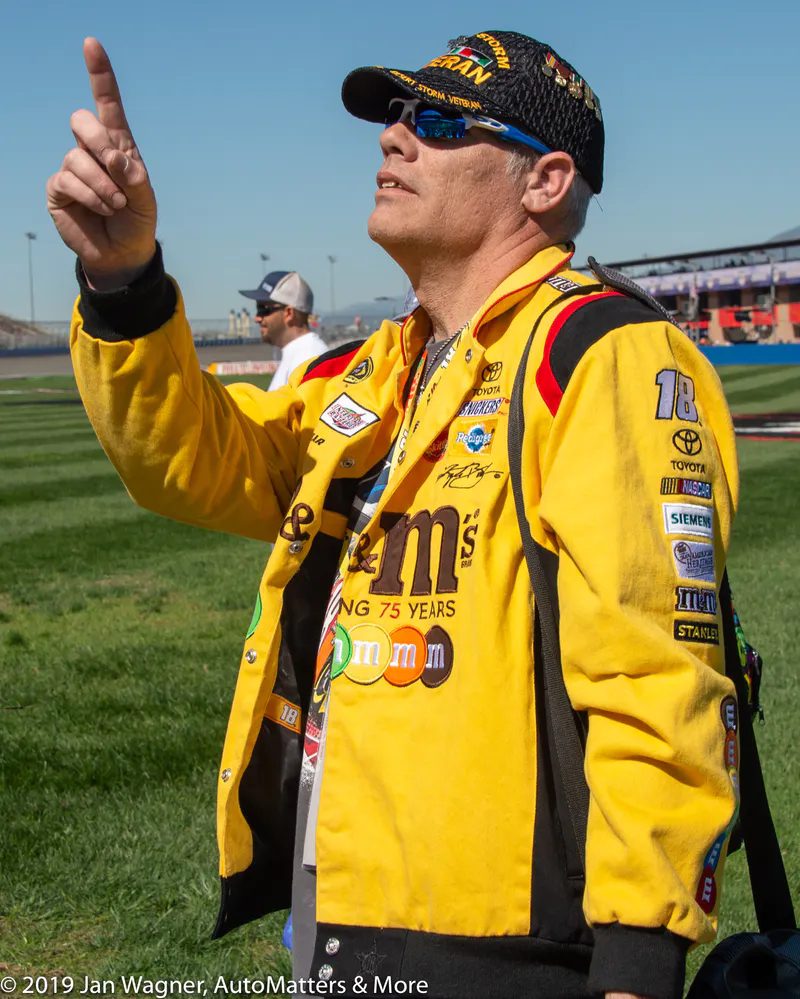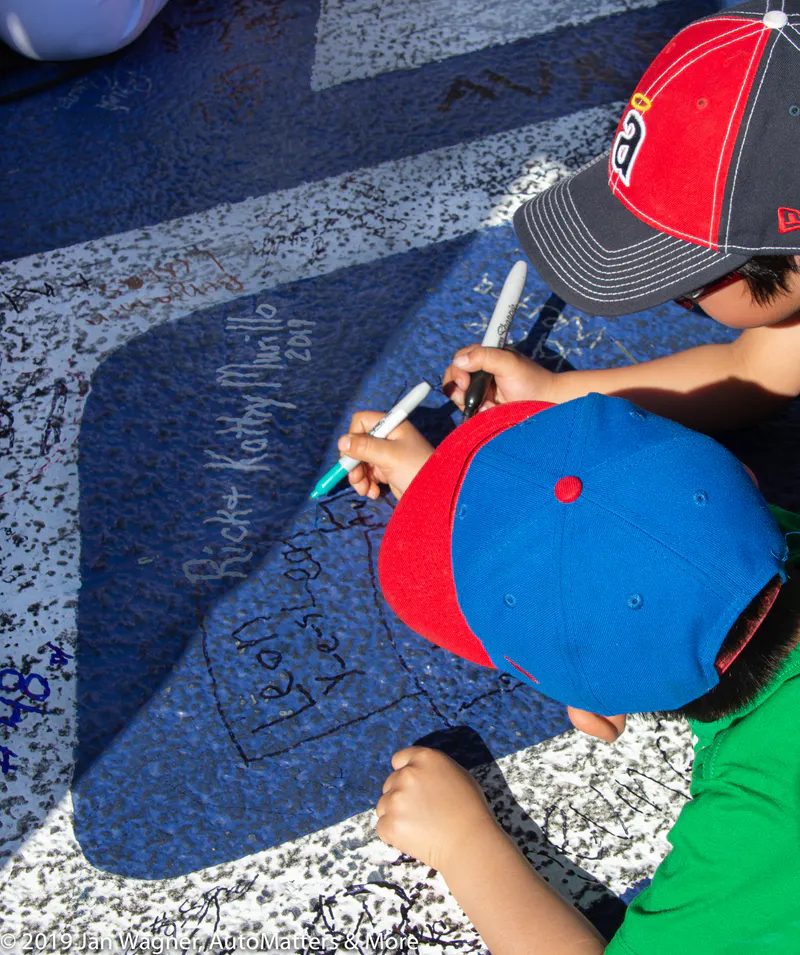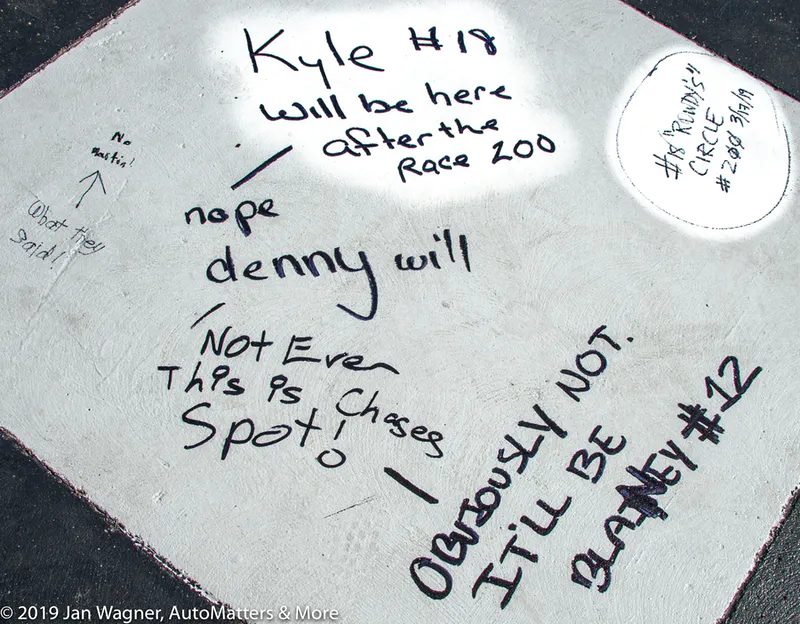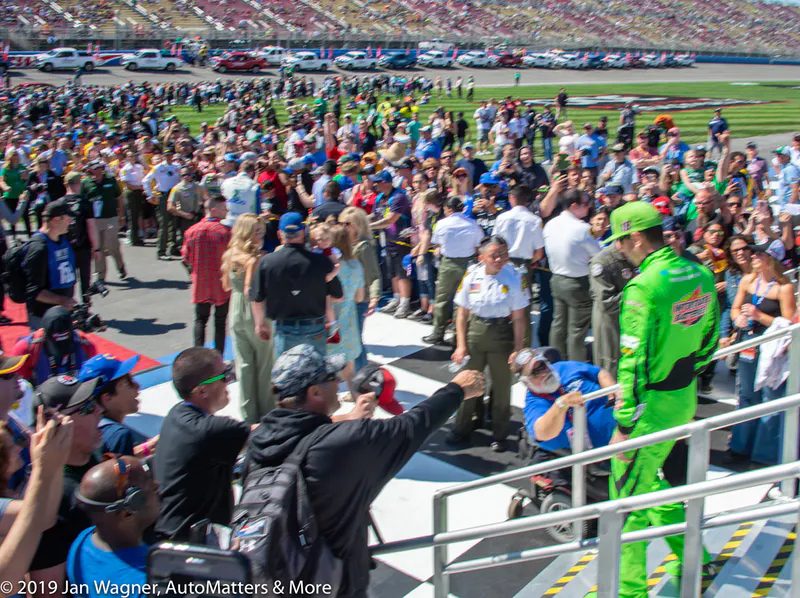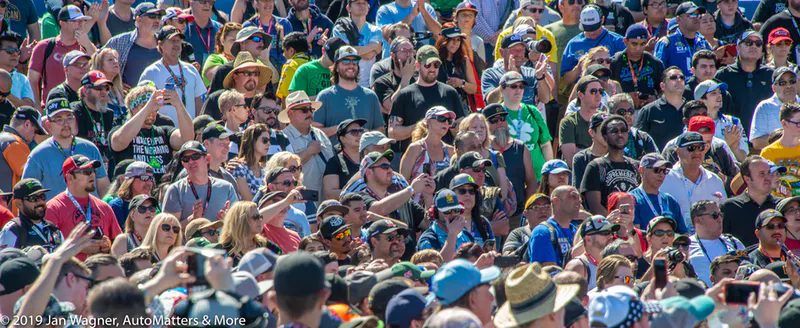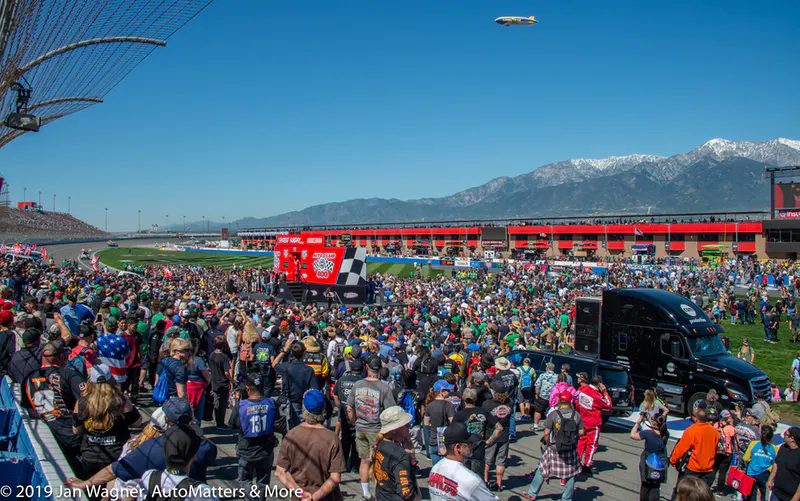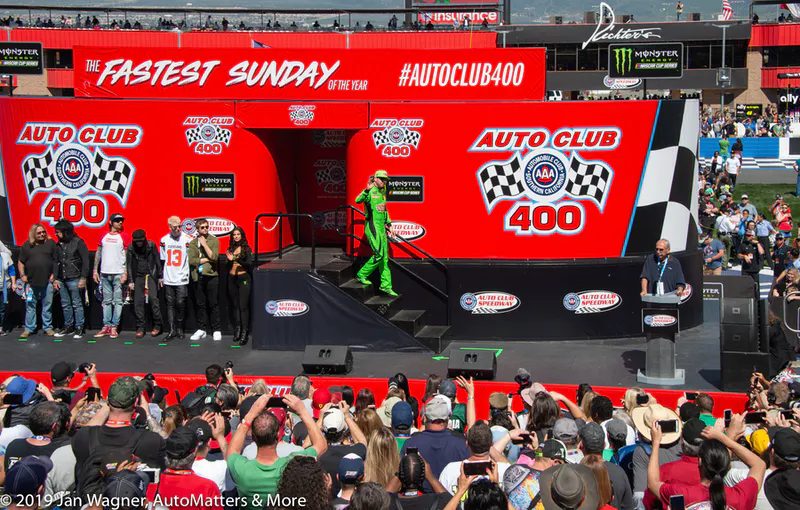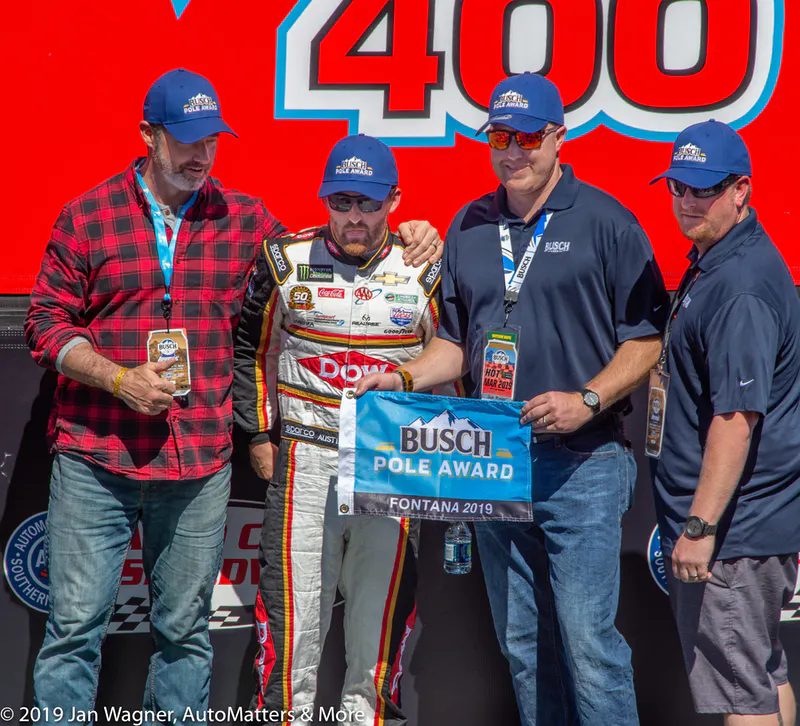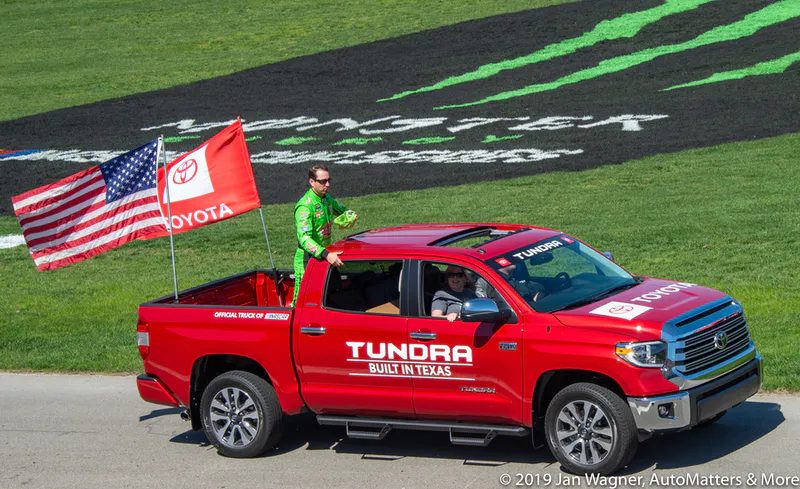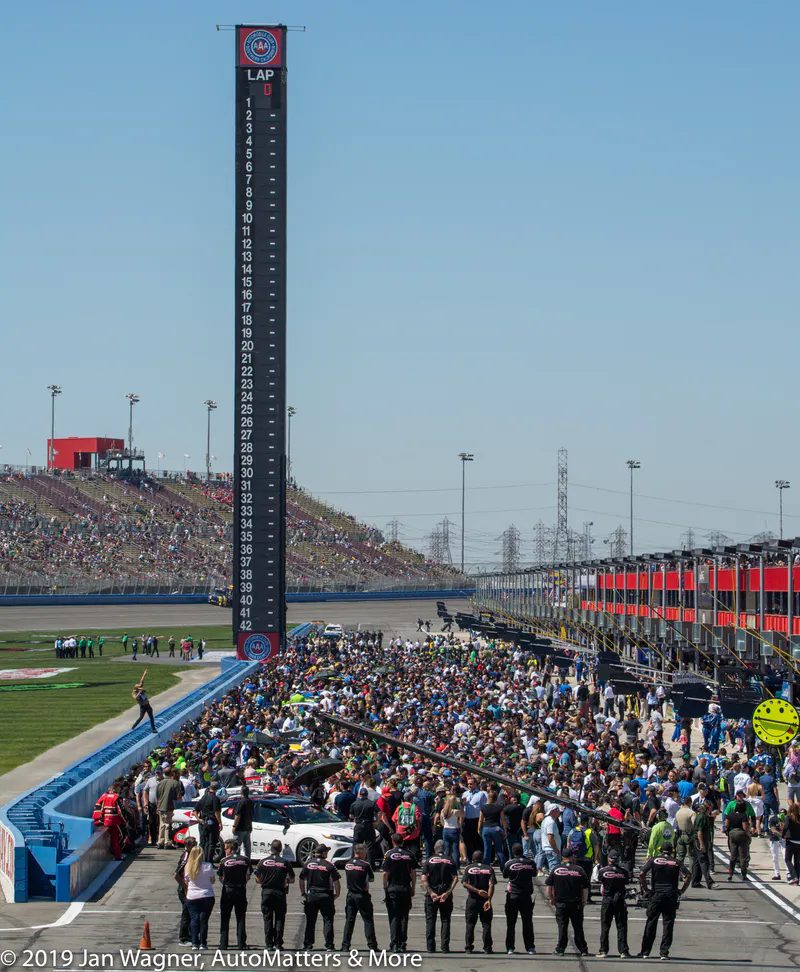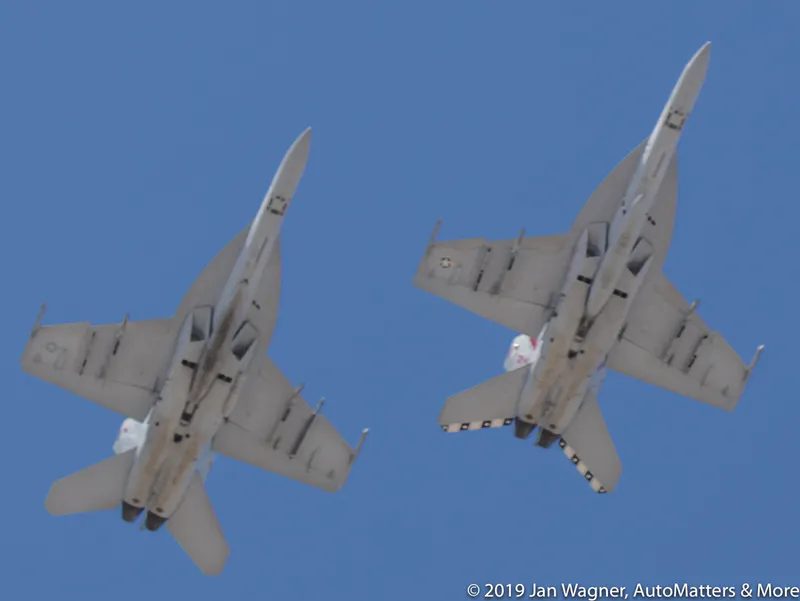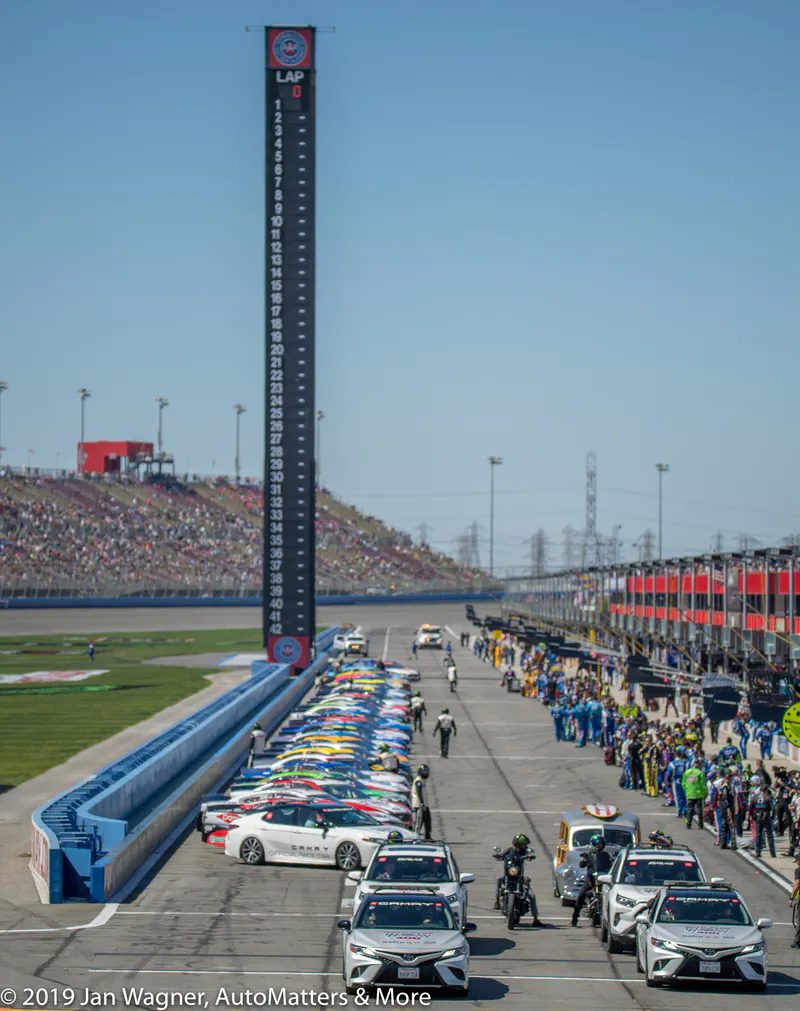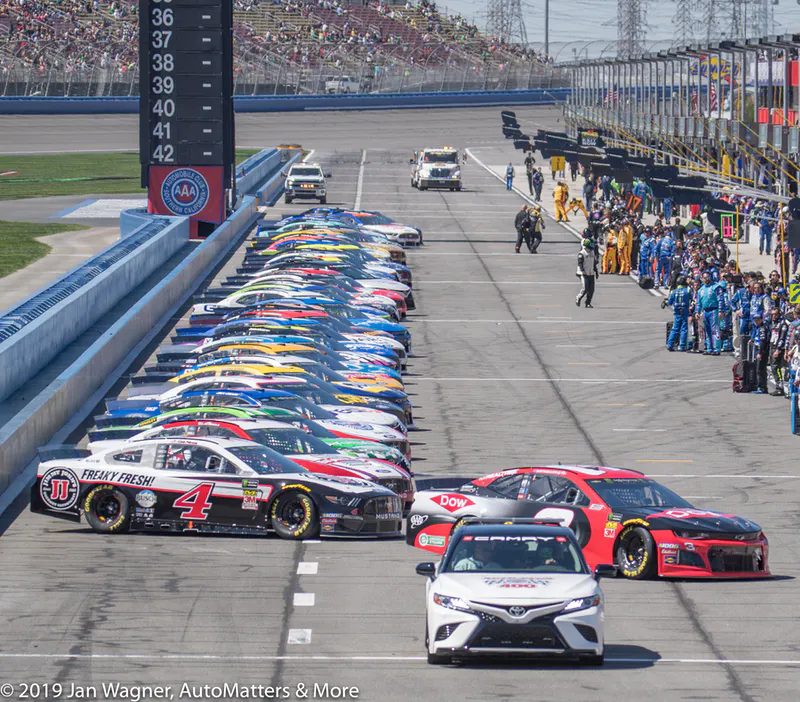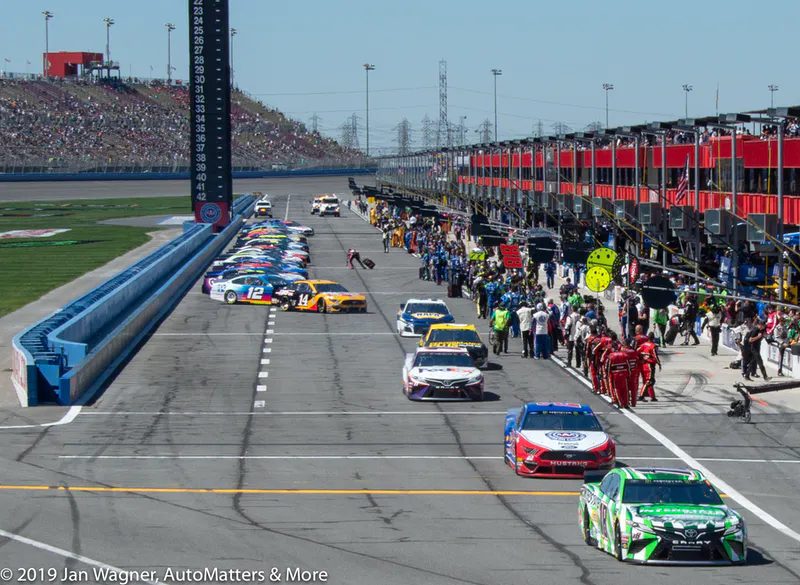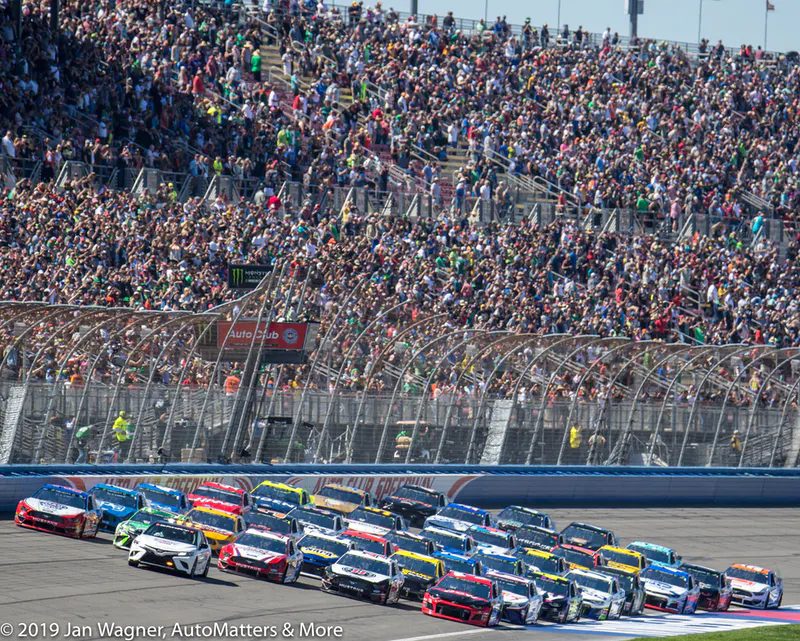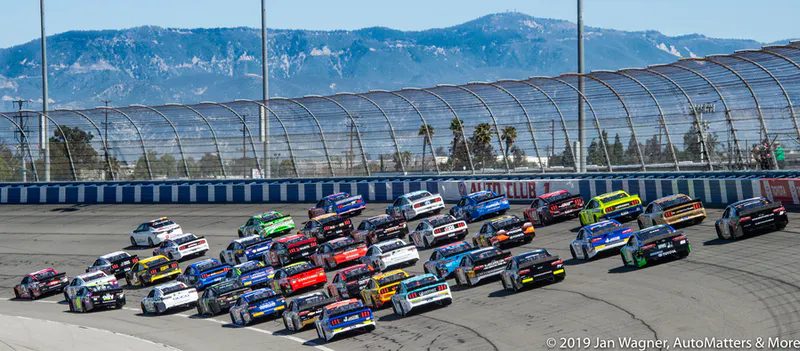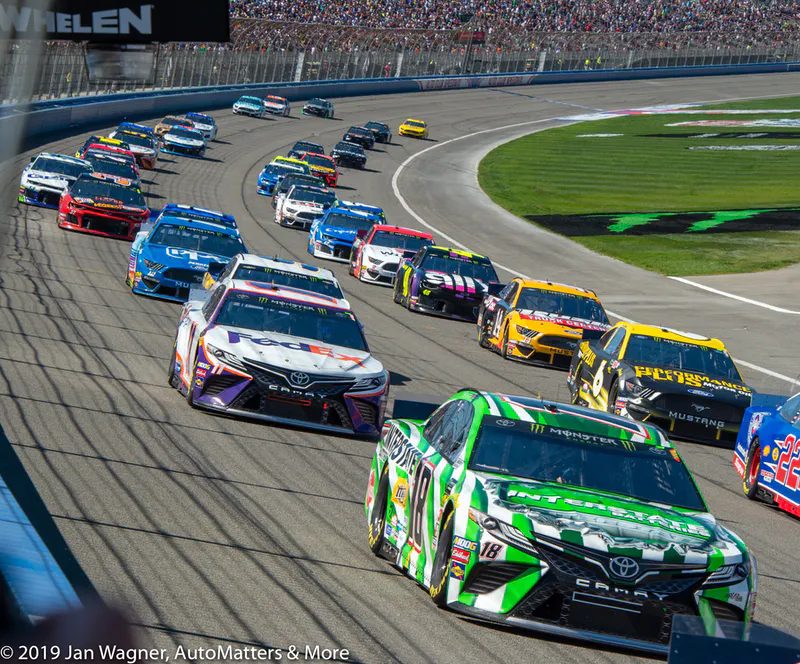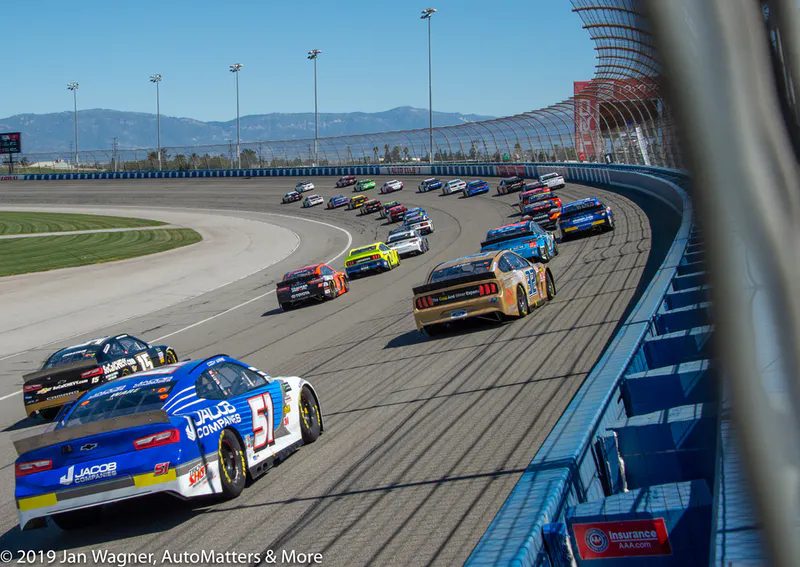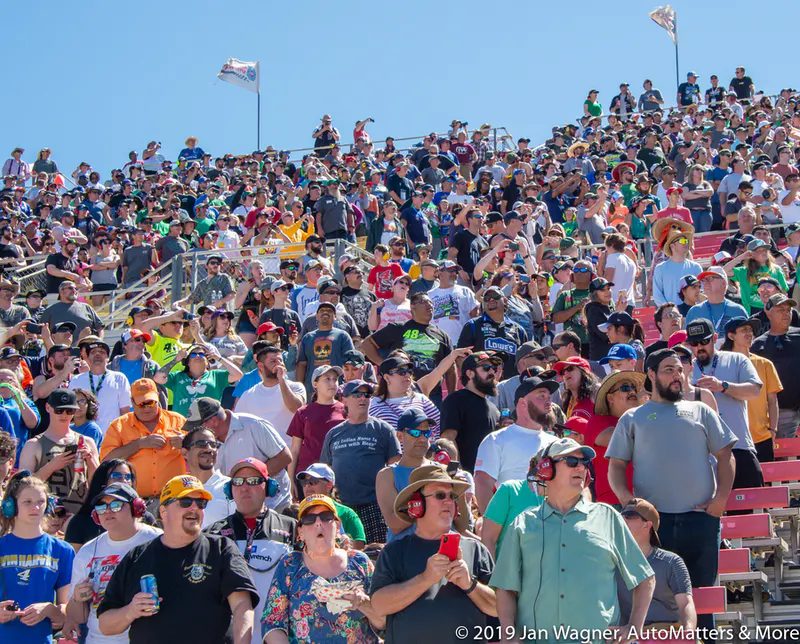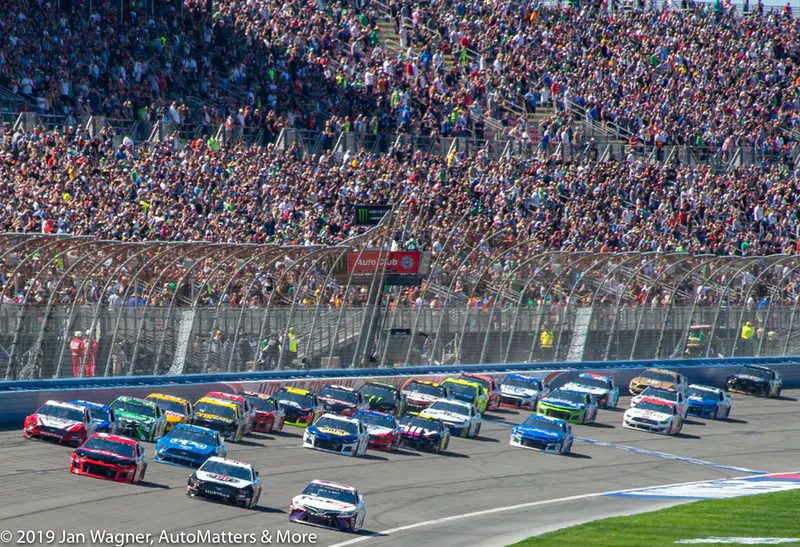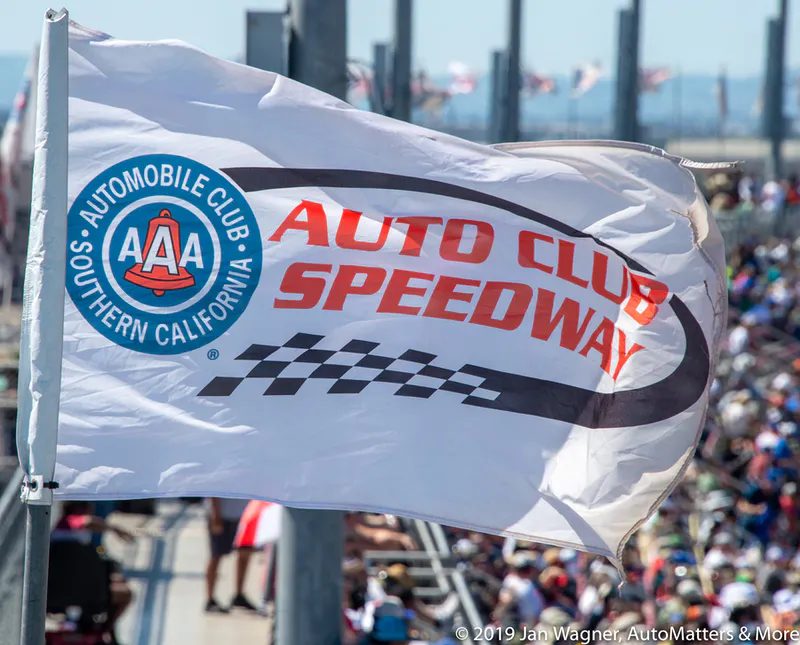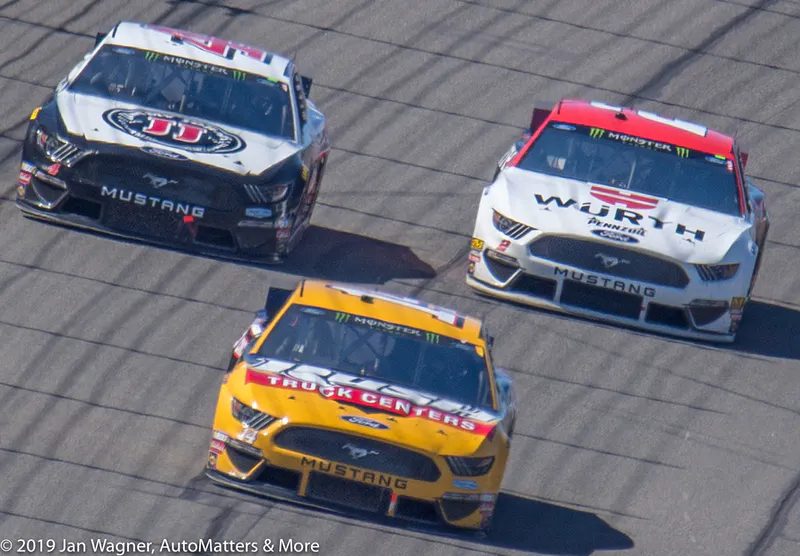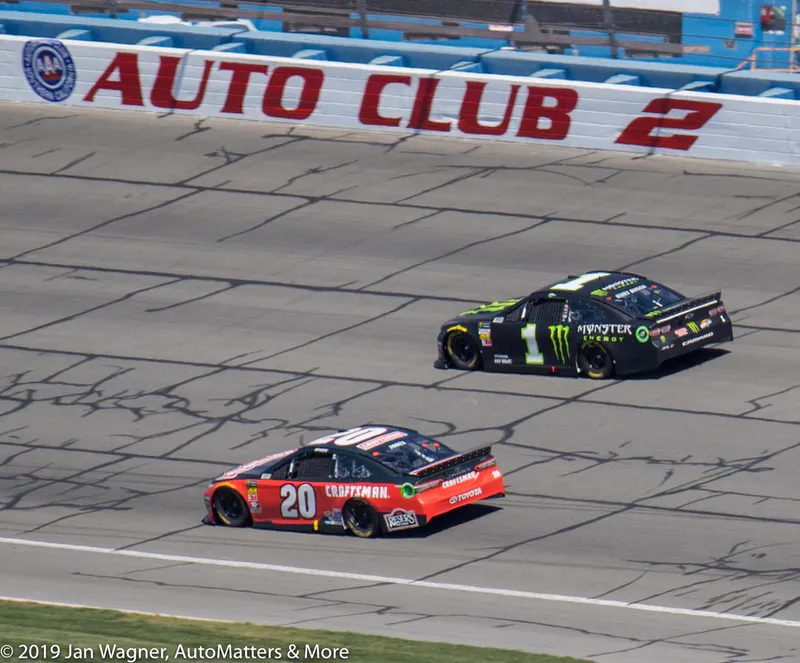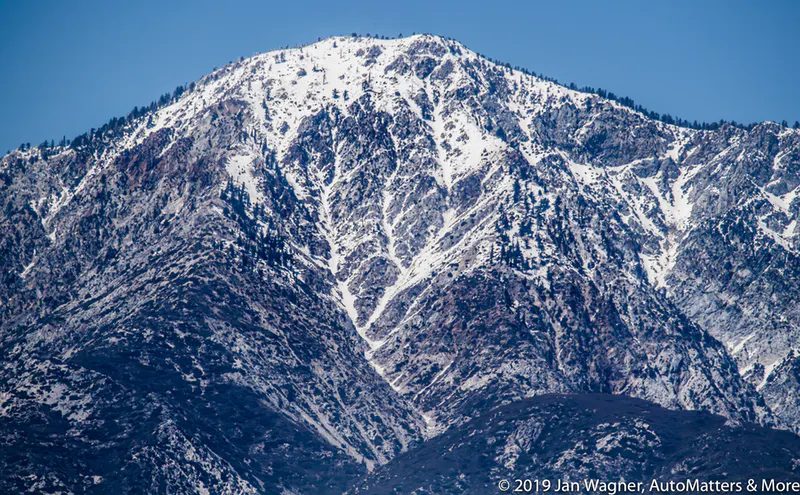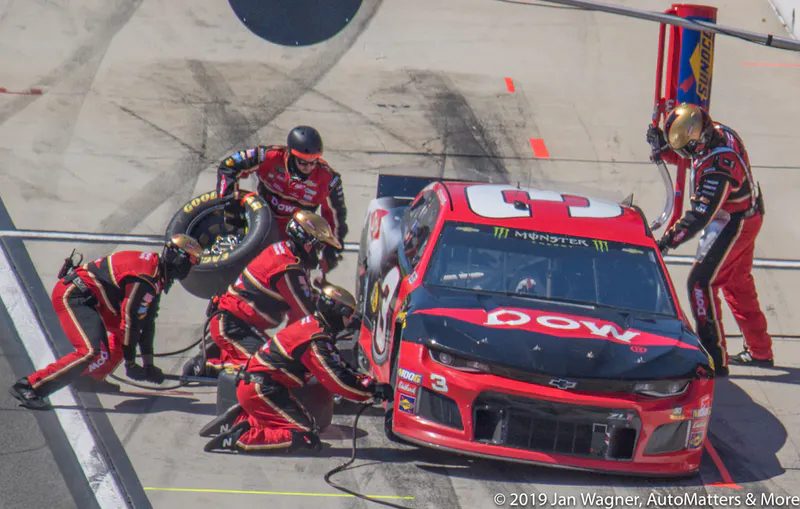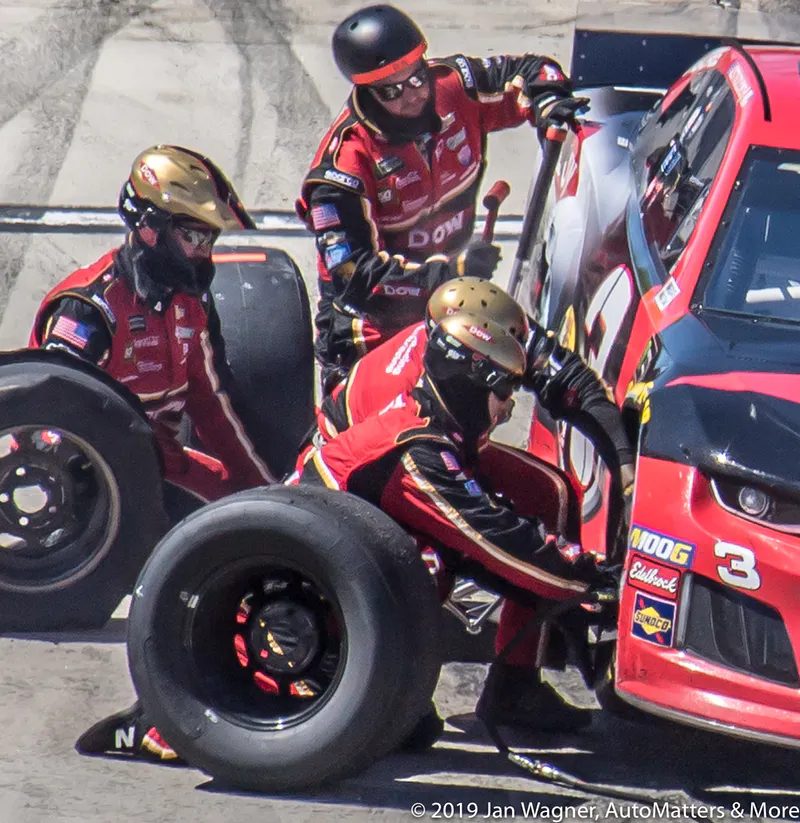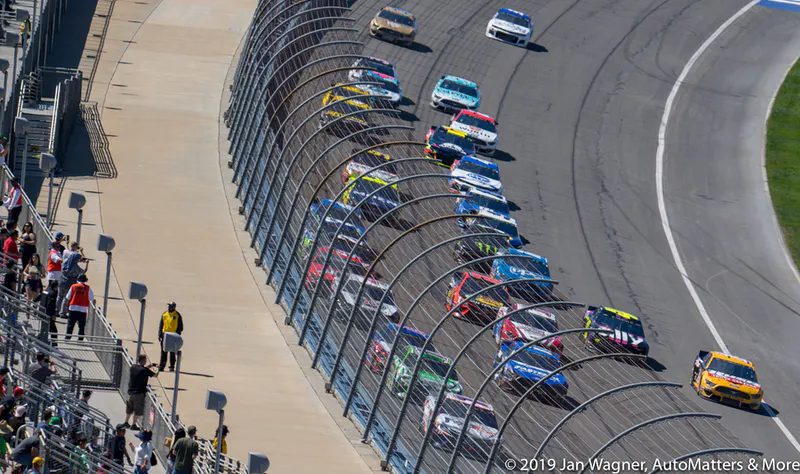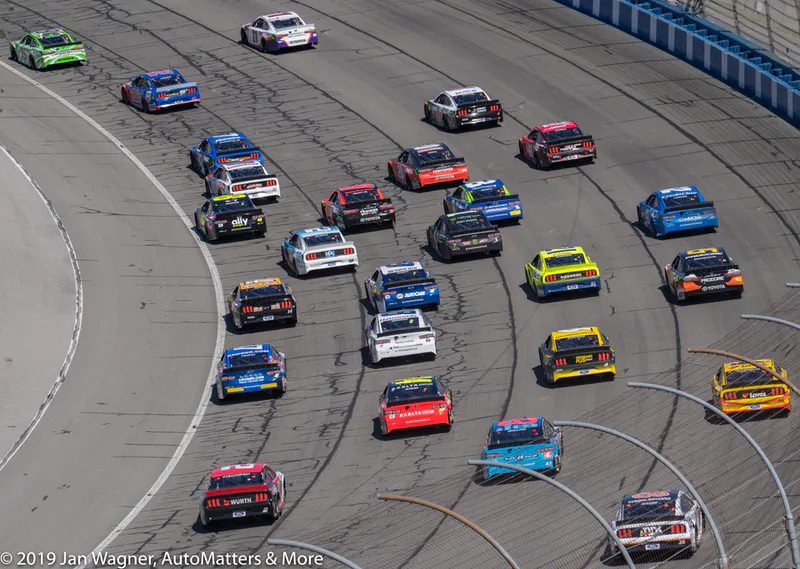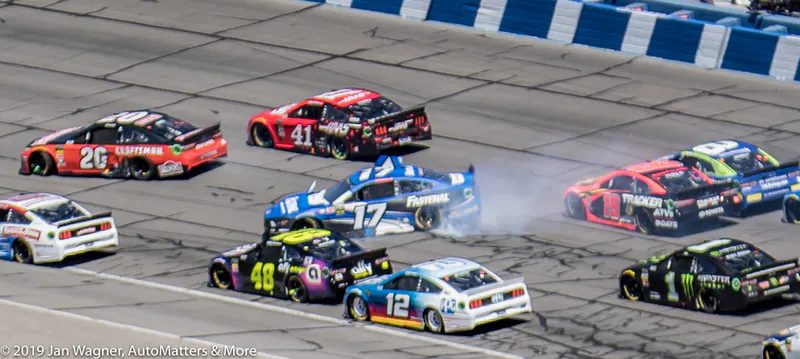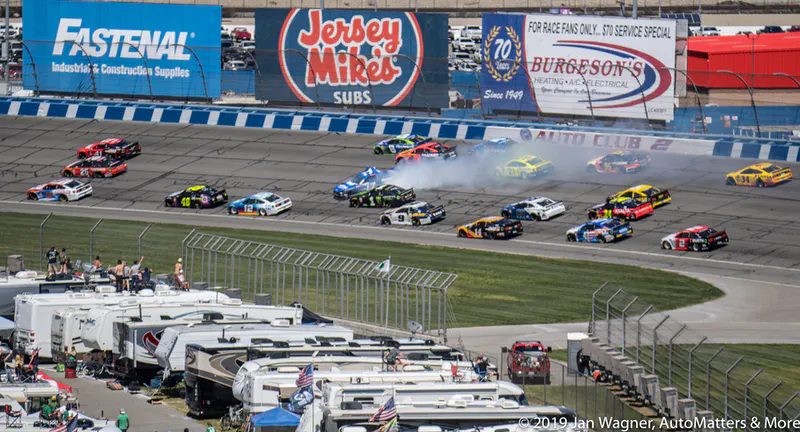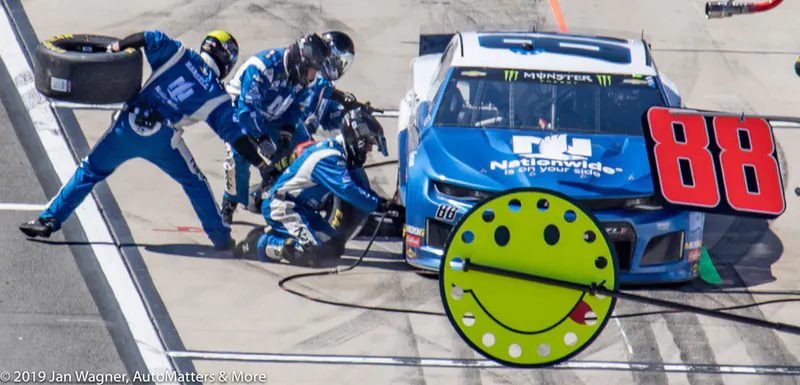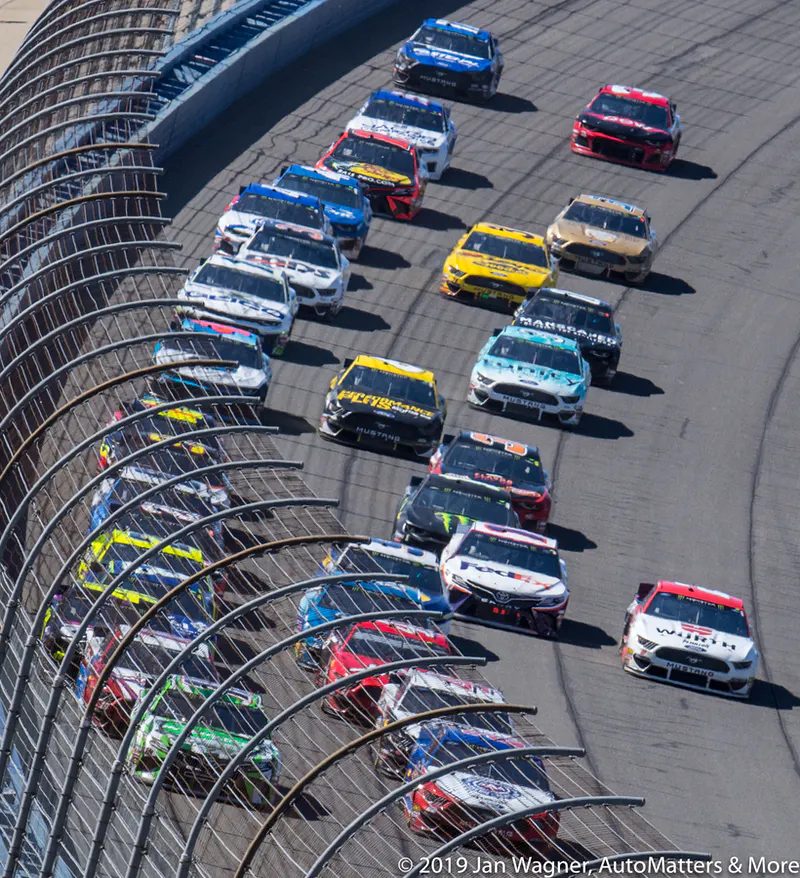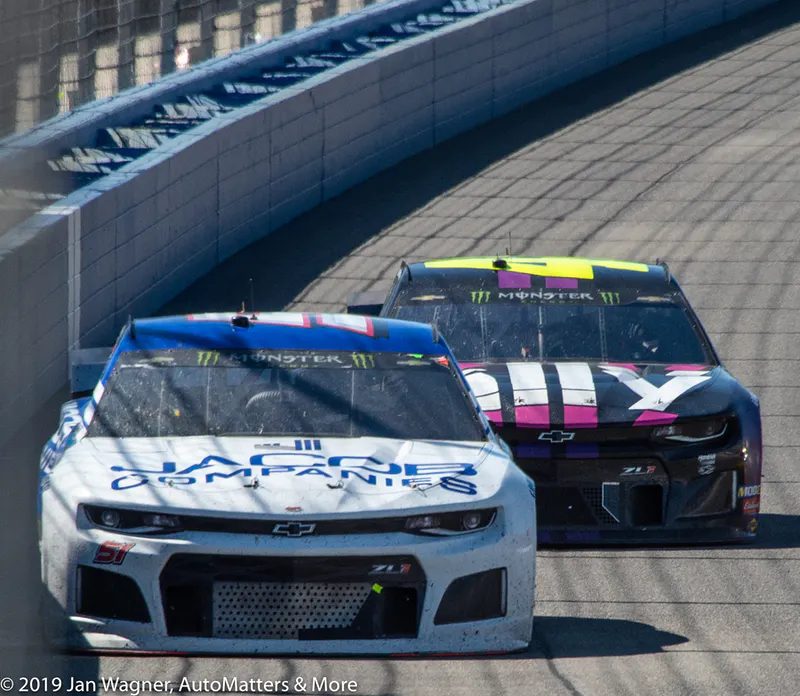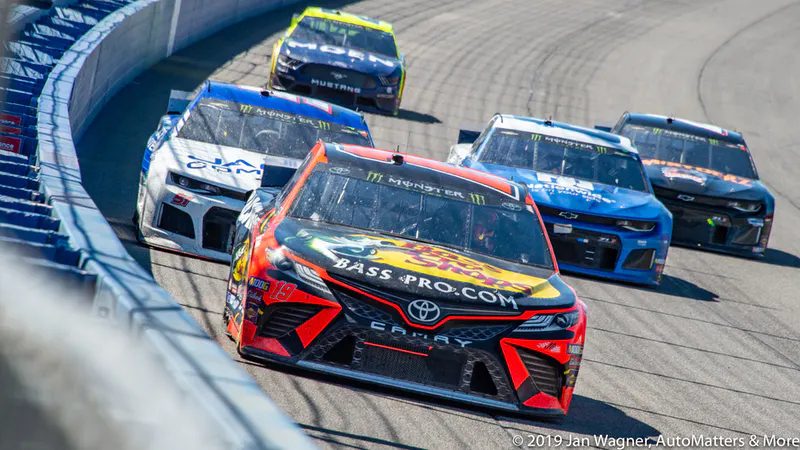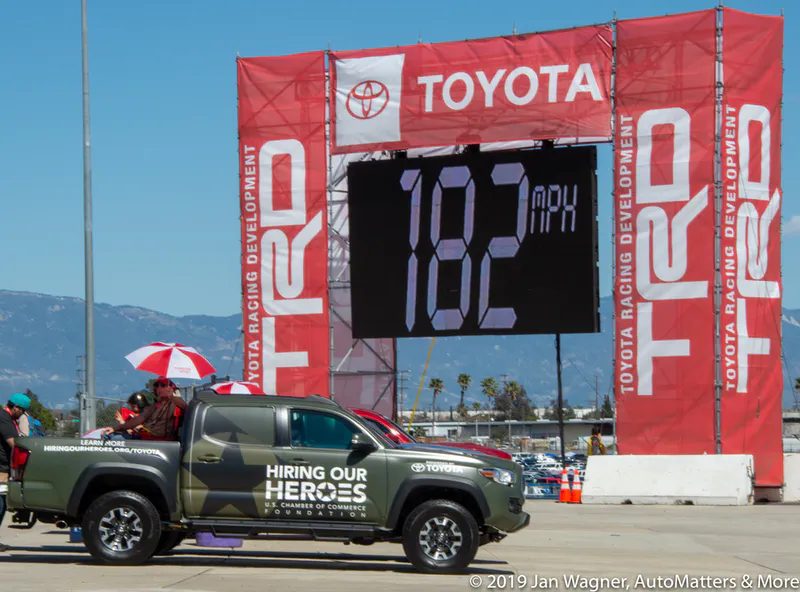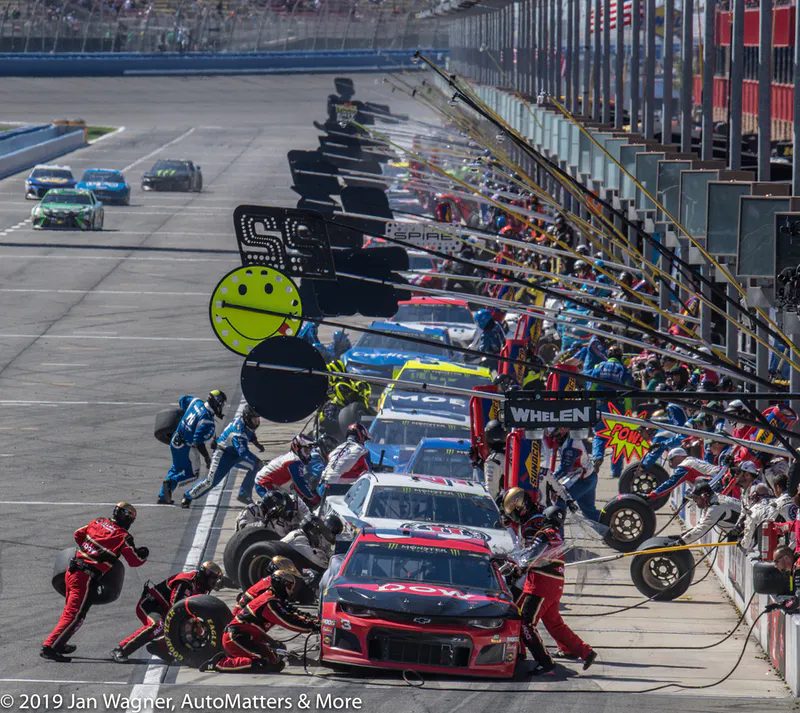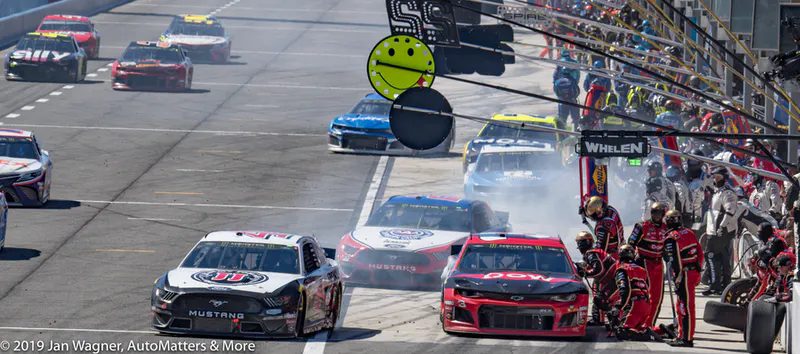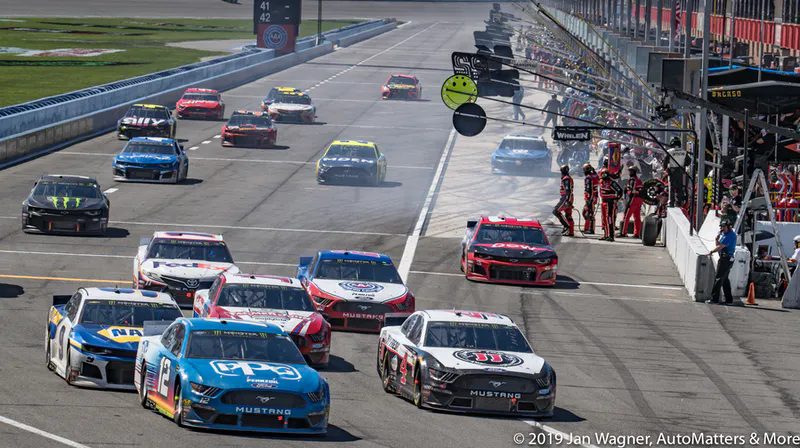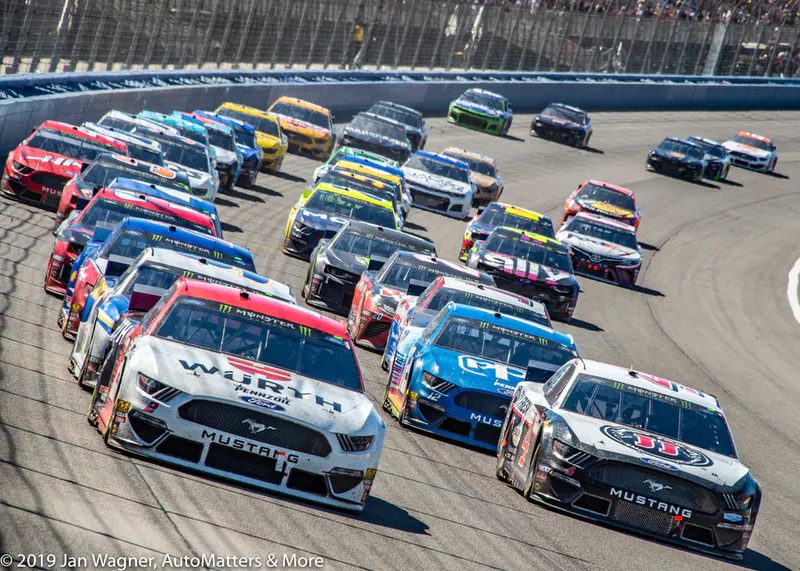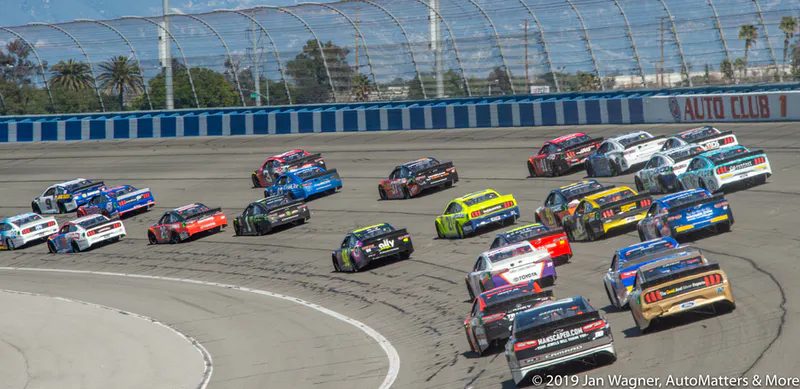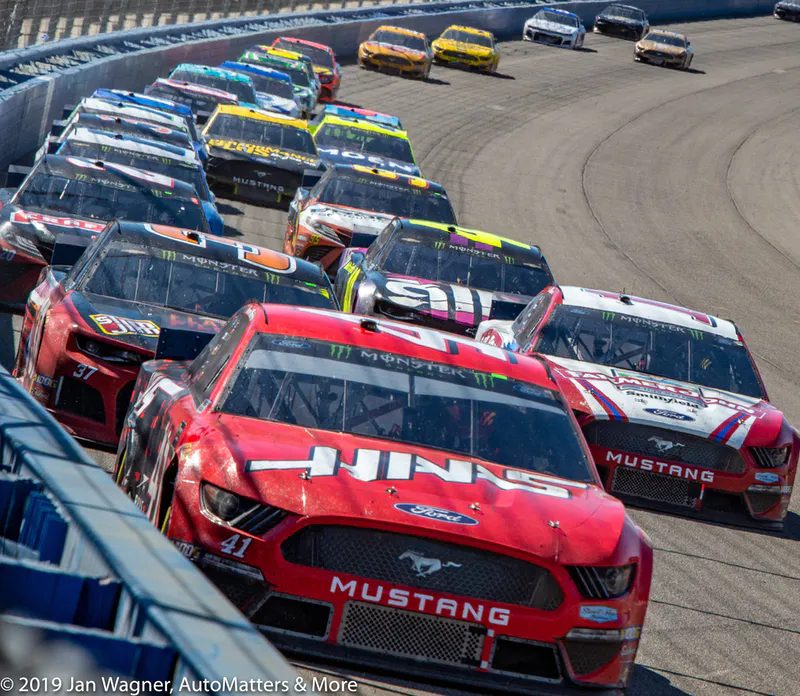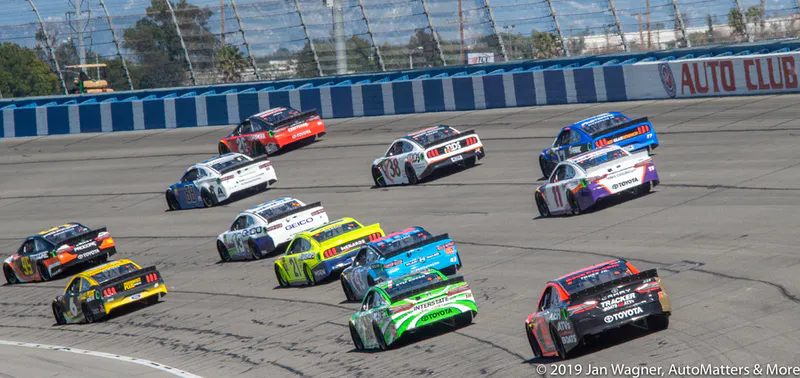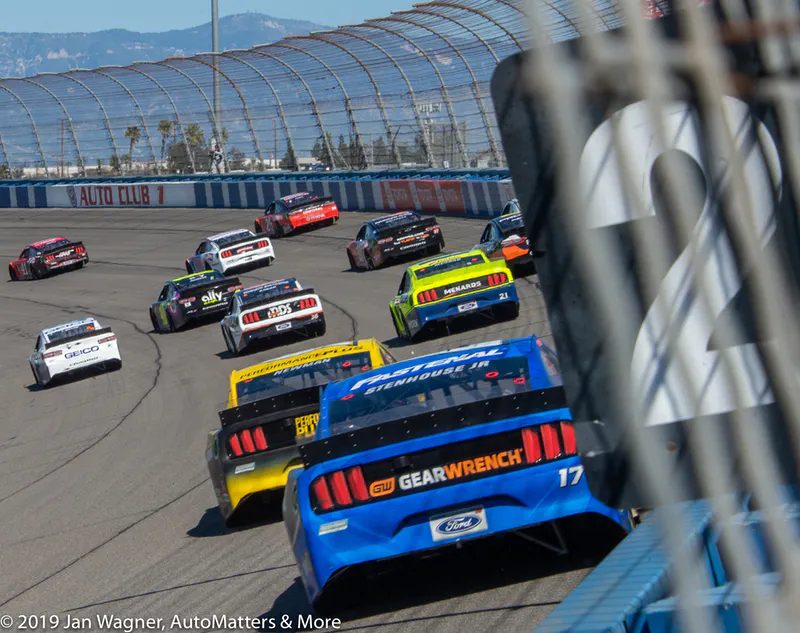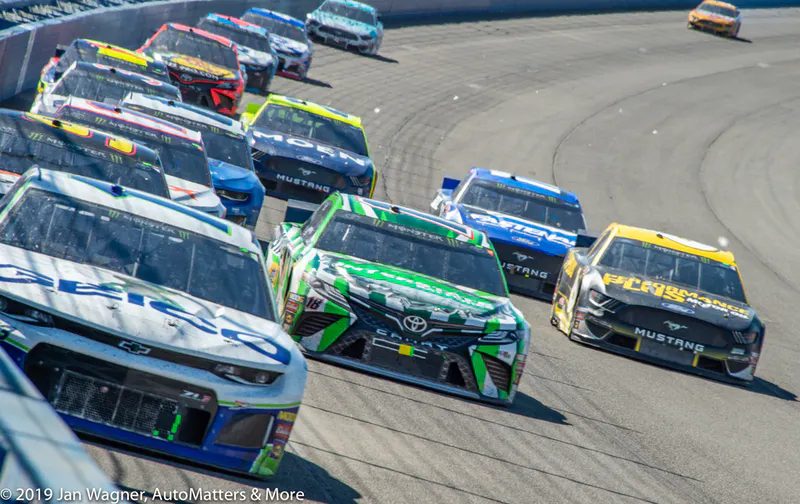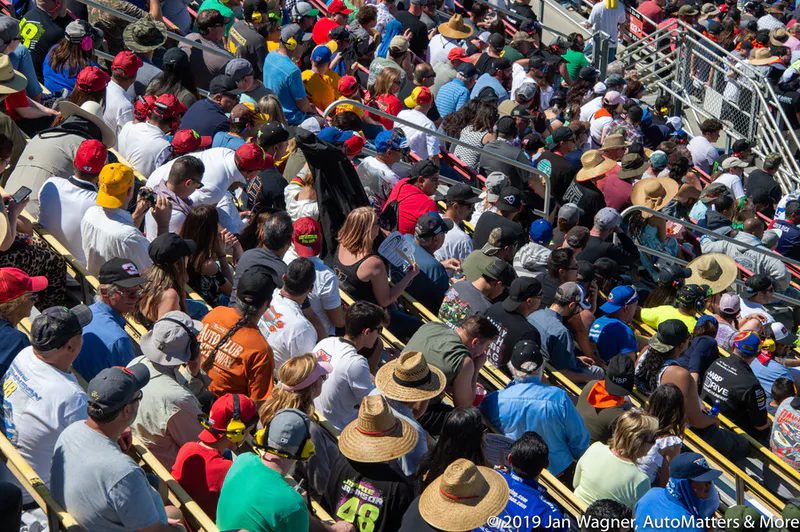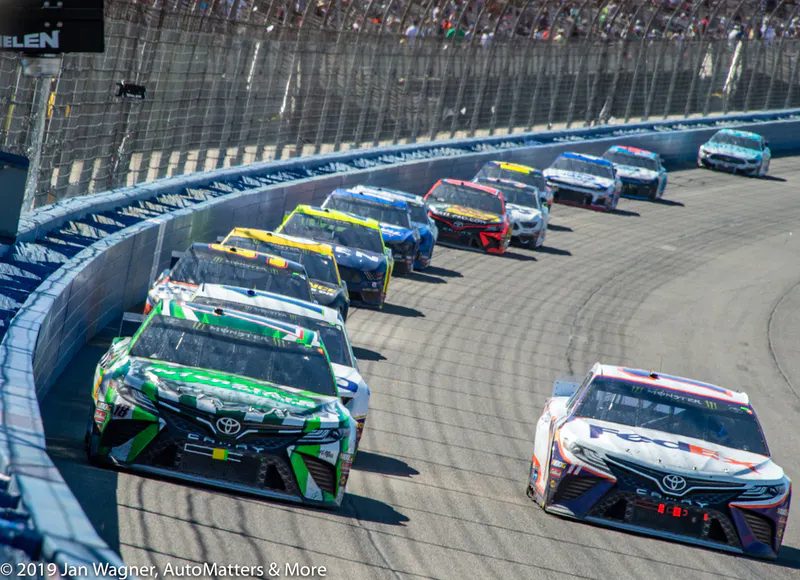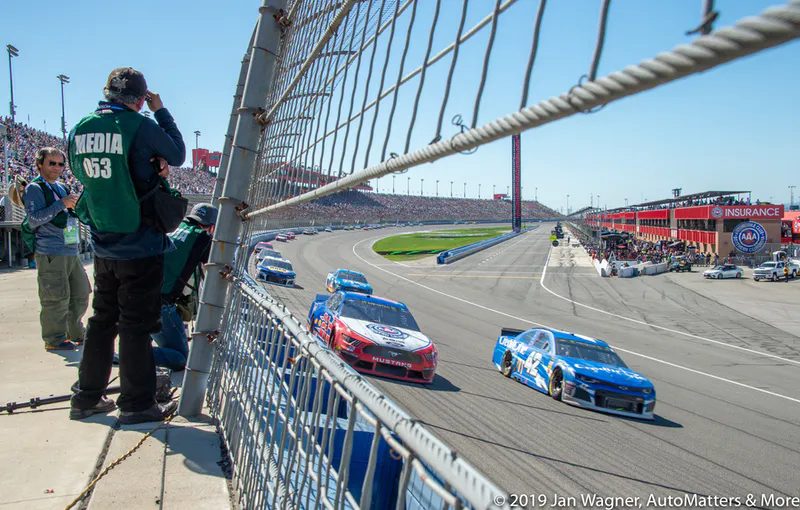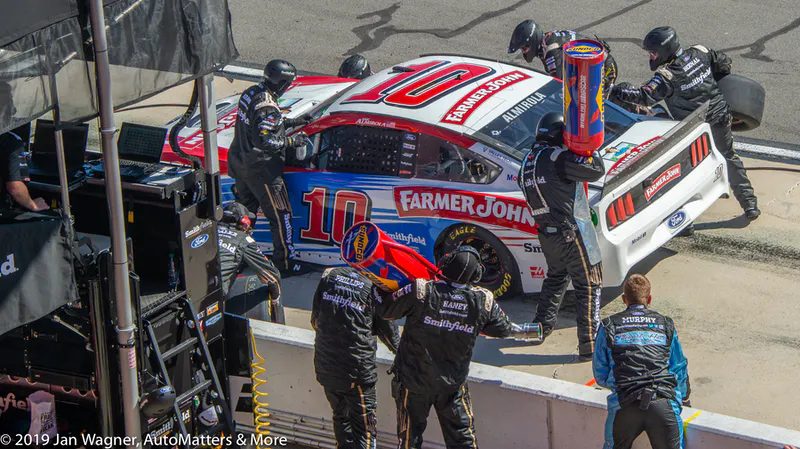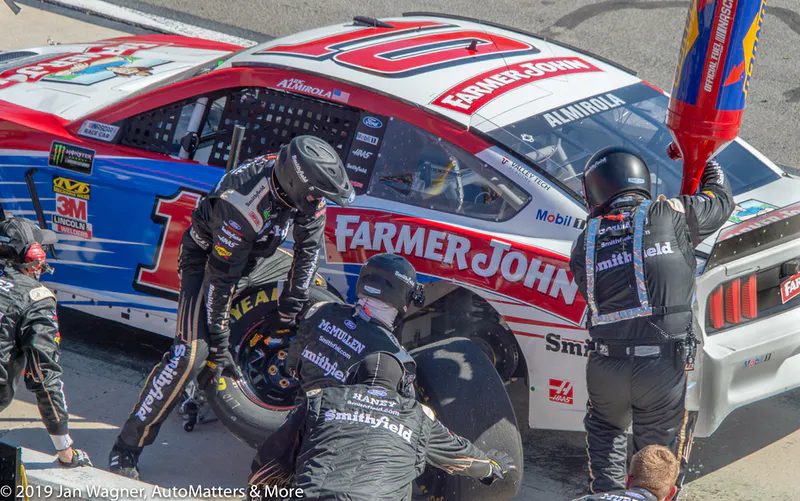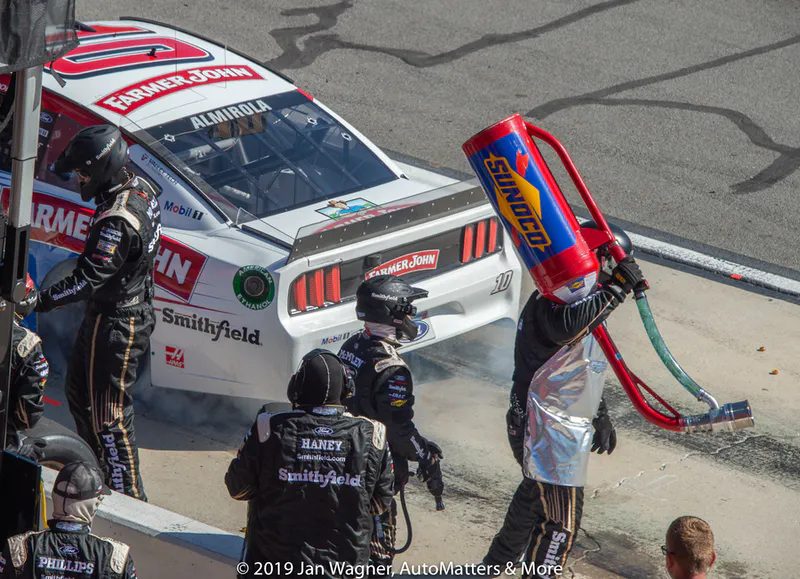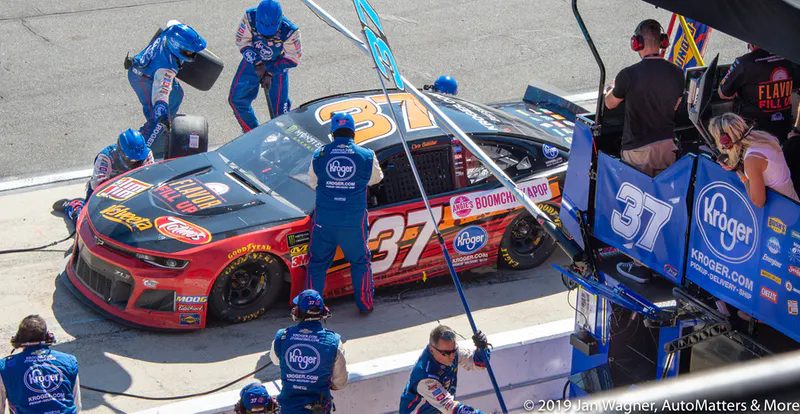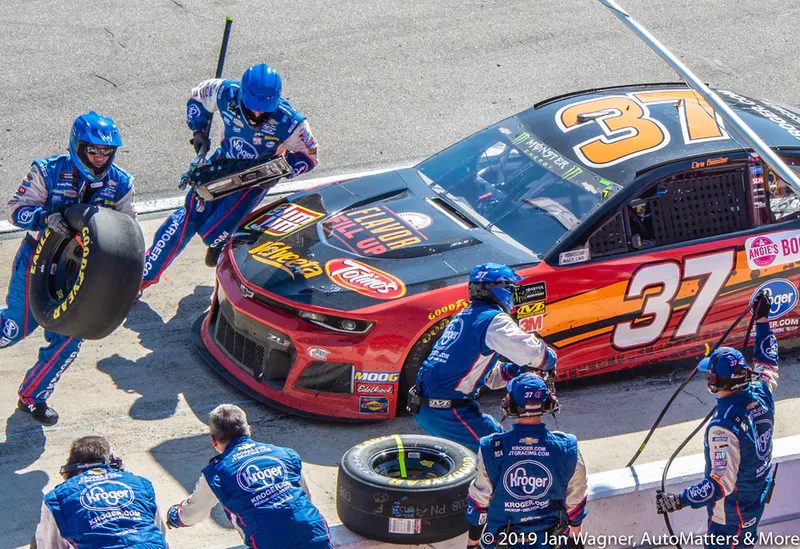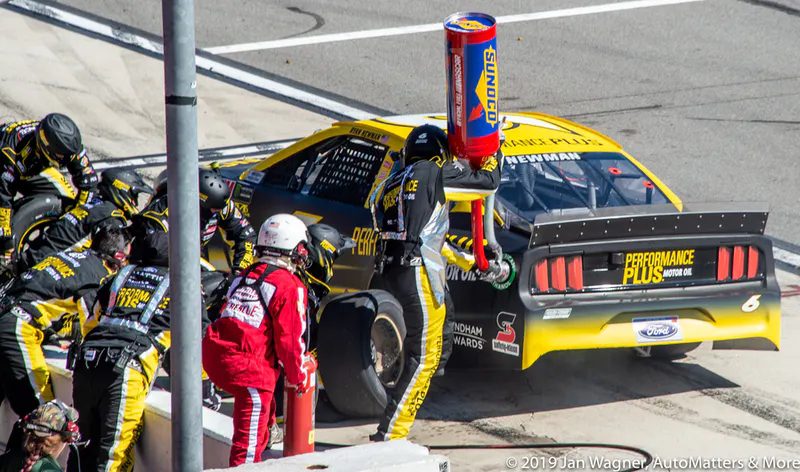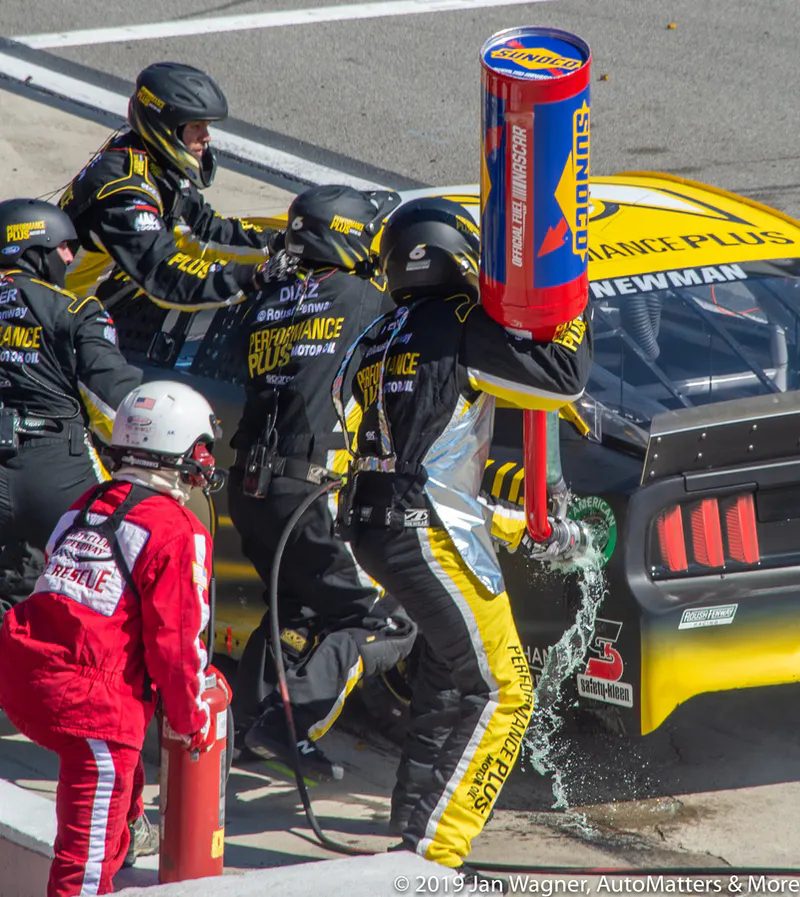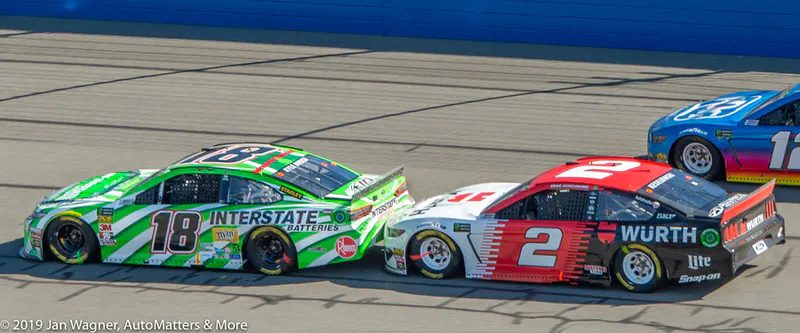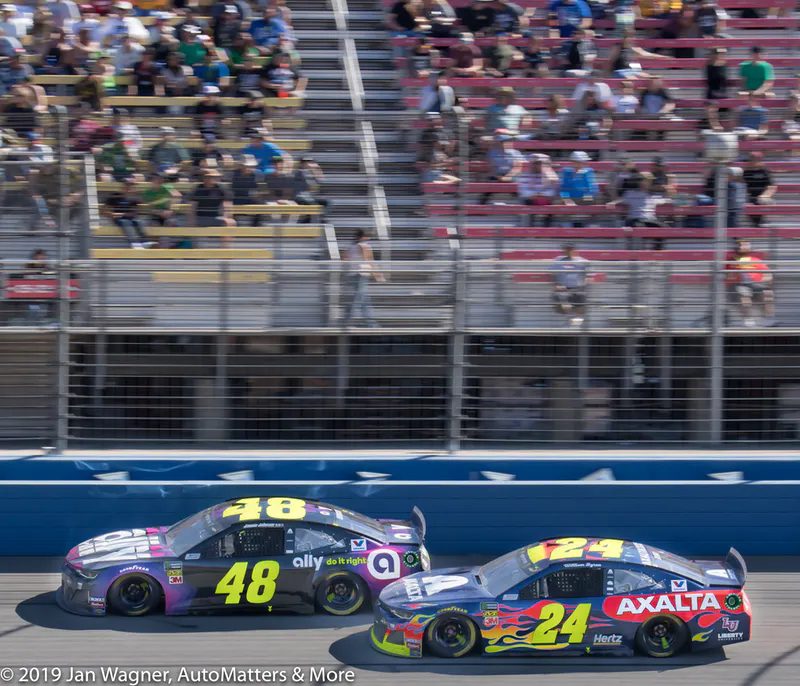 Kyle Busch went on to win that race, driving his familiar #18 Interstate Batteries Toyota for "Coach" Joe Gibbs, and setting an historic record for 200 combined NASCAR national series wins.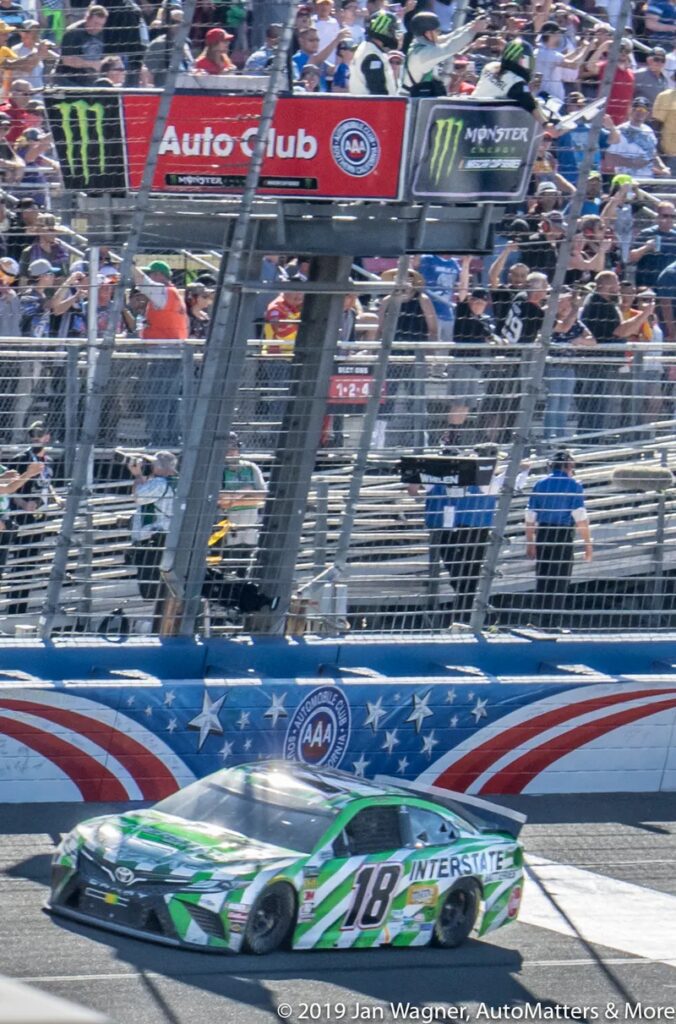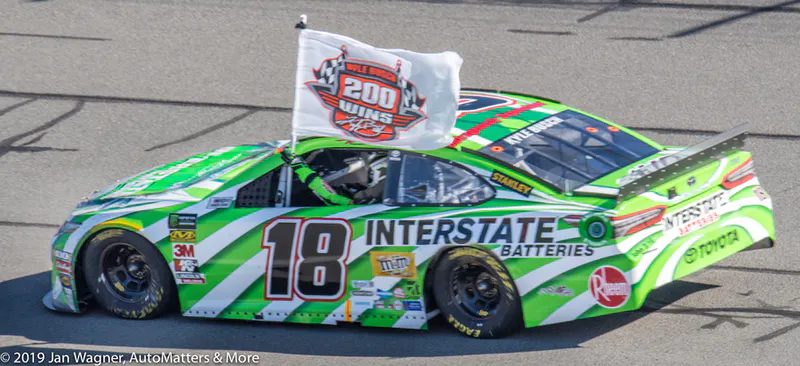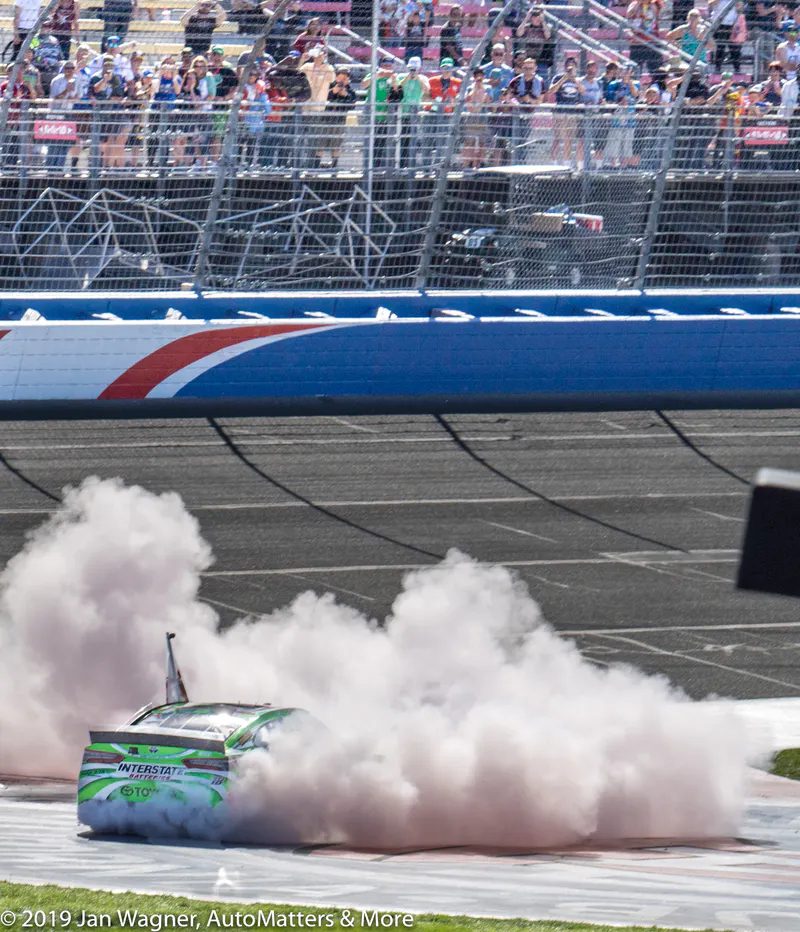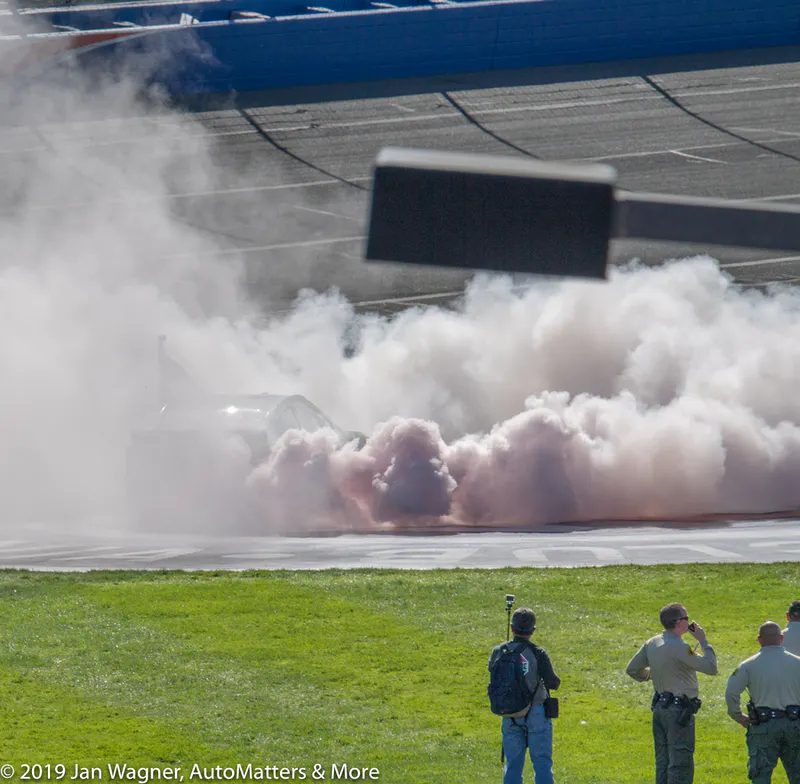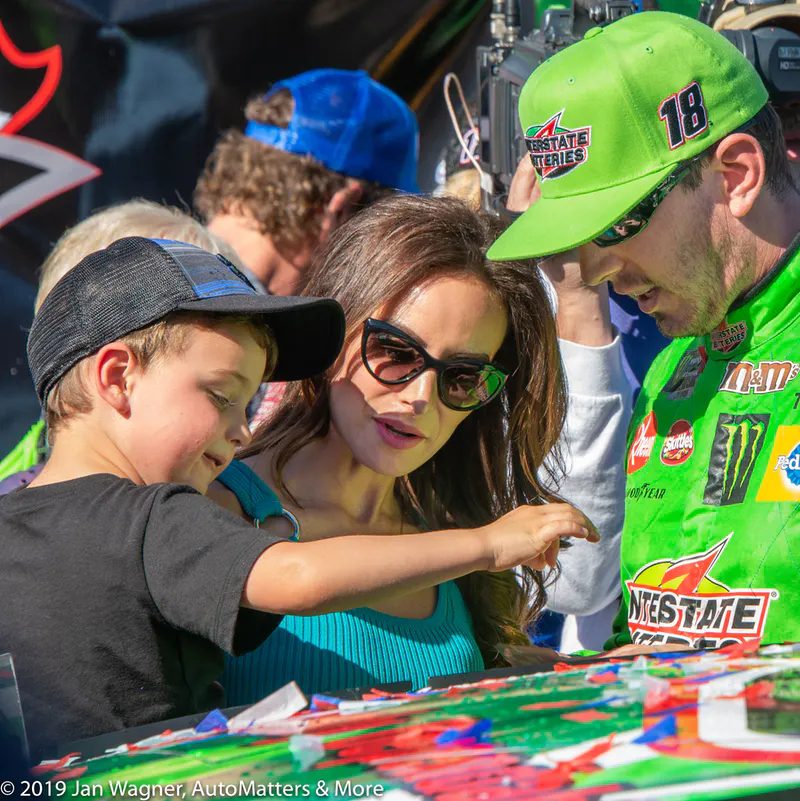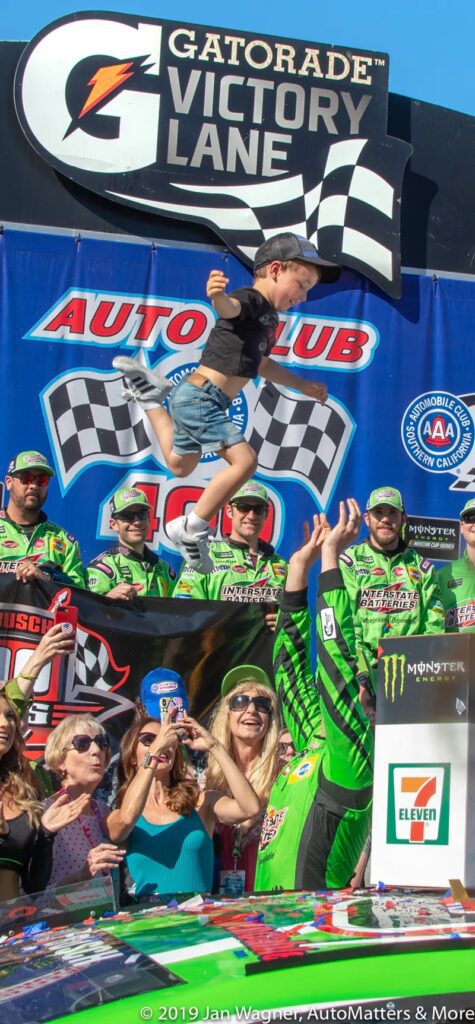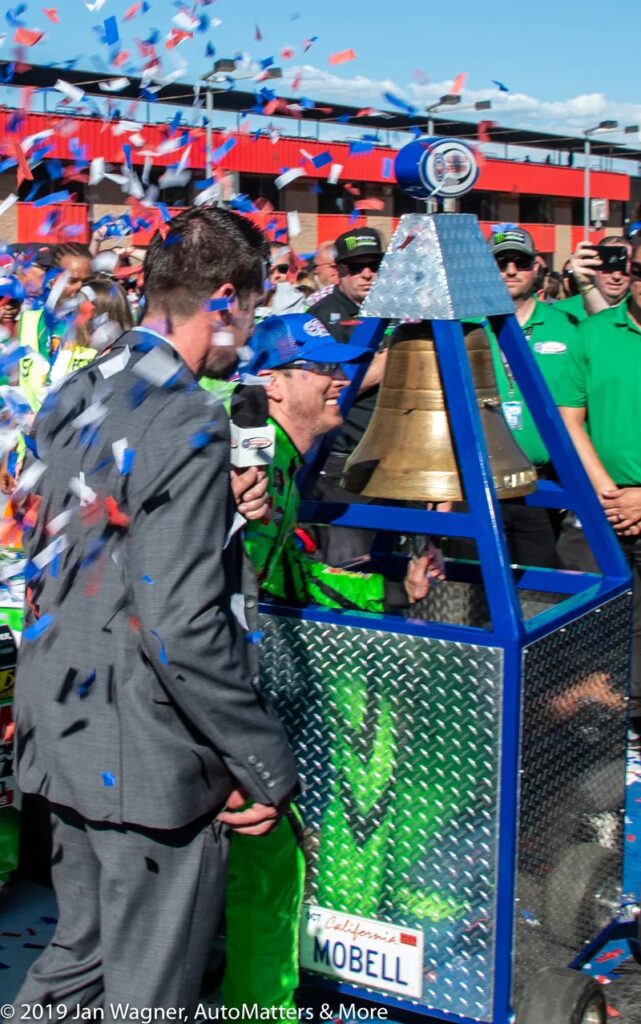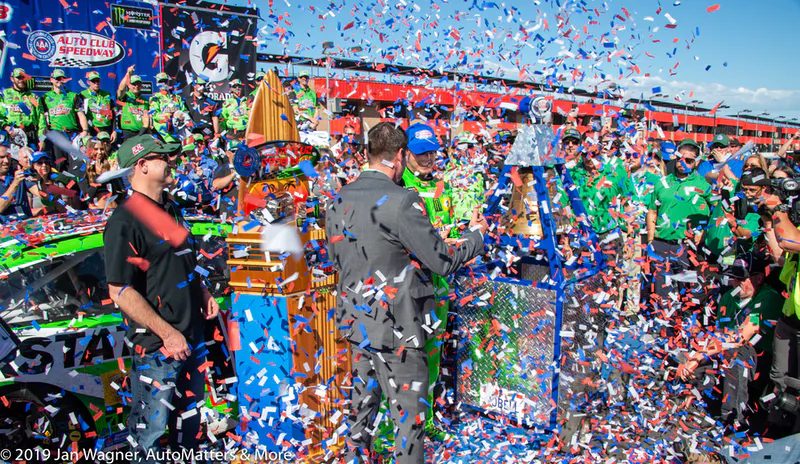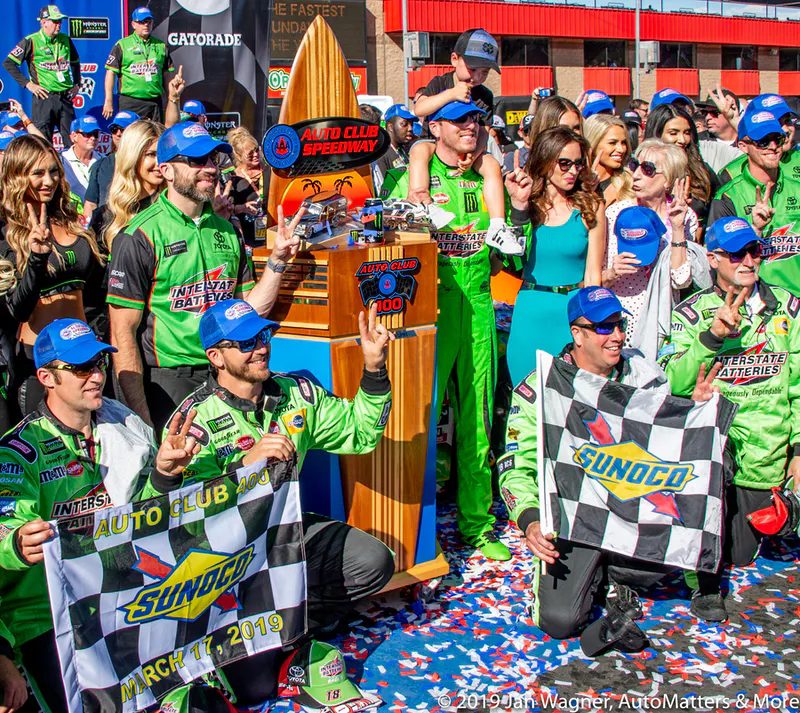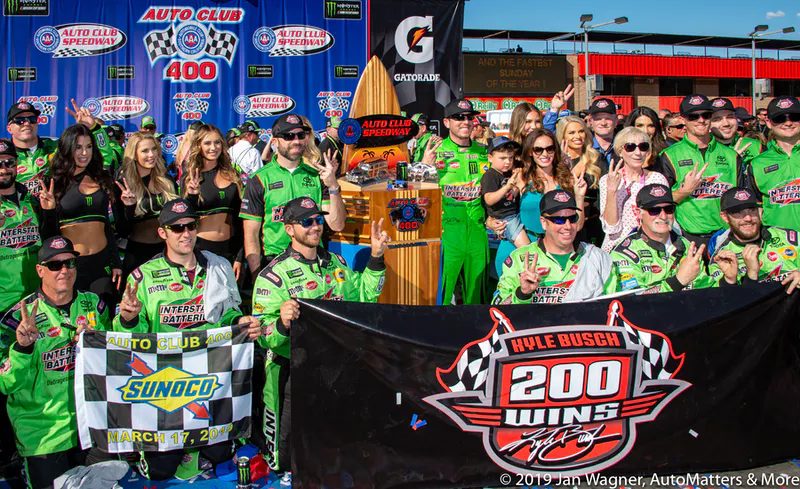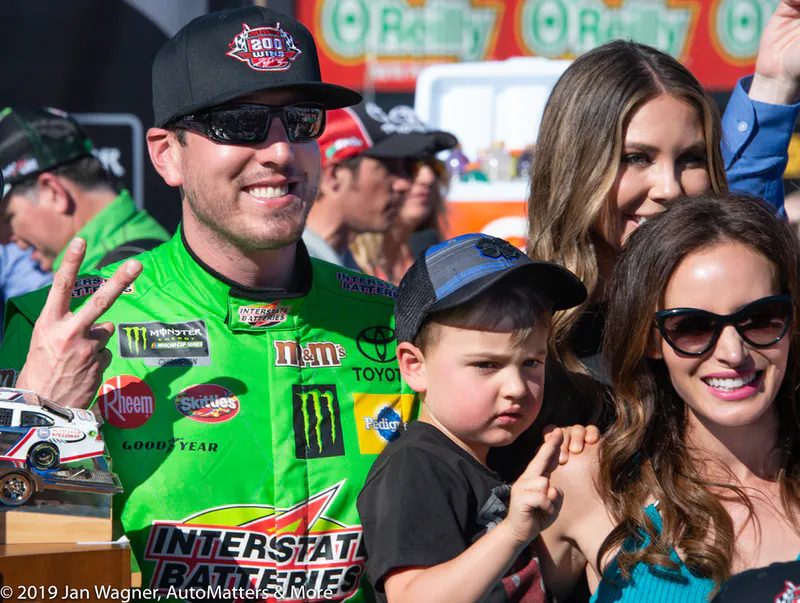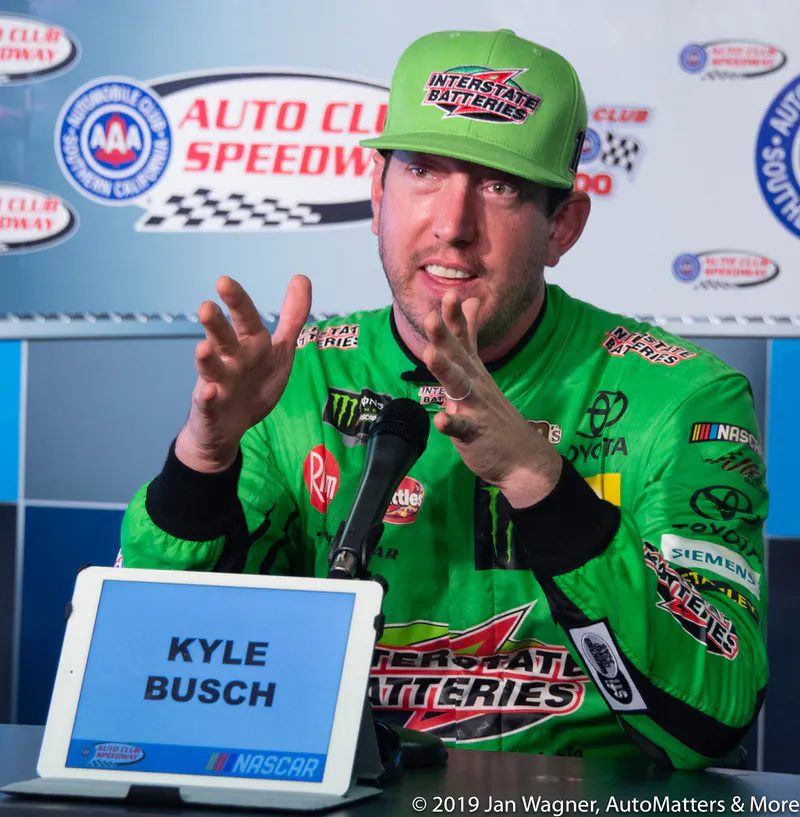 COPYRIGHT © 2019 BY JAN WAGNER – AUTOMATTERS & MORE #590R2