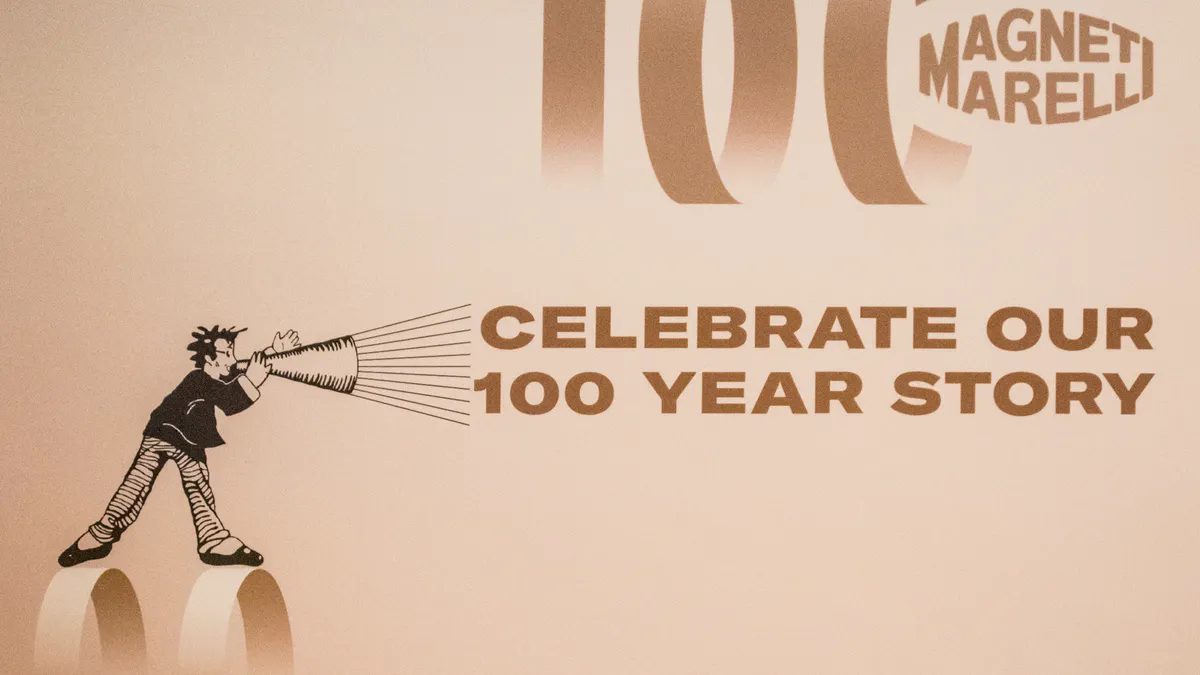 INNOVATIVE INDUSTRIAL ICON MAGNETI MARELLI AT CES 2019
Electrical equipment supplier to major carmakers around the world
The evolution of Magneti Marelli, since its founding in Milan, Italy in 1919, has been dramatic. Utilizing the technology of the day, the company initially produced magnets and automobile components, but soon expanded to include electrical equipment, spark plugs and batteries for automotive, motorcycle, boating and aeronautical applications. Familiar trademarks include Carello lighting and Weber carburetors. Throughout its history, Magneti Marelli has been involved in sports competitions – for which it provides technology and assistance in all types of racing, including automobiles, motorcycles, boating and aeronautics.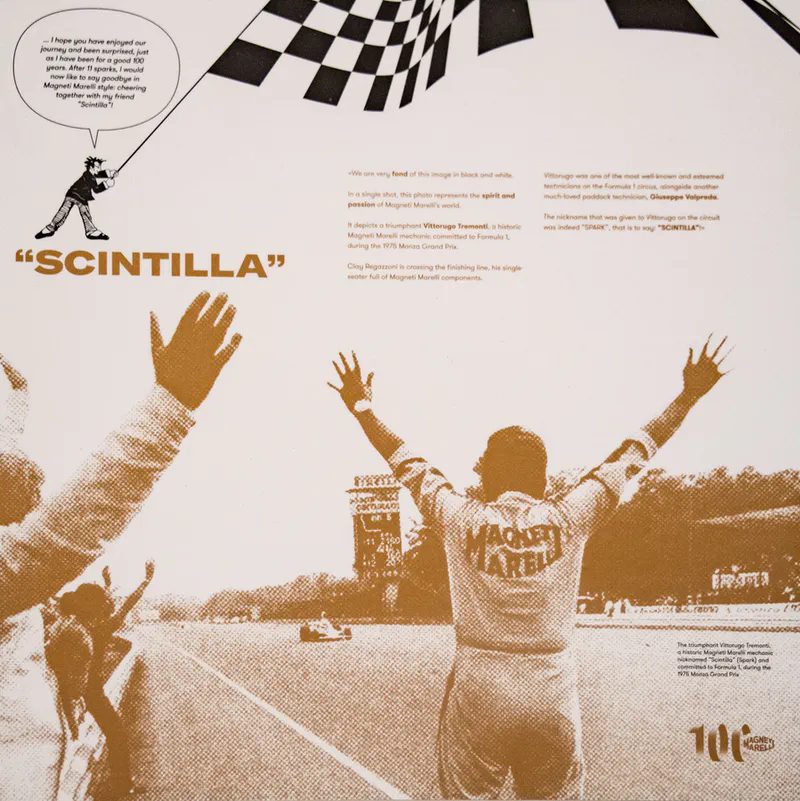 Since 1930, Magneti Marelli has been active in telecommunications, which led to the advent of the Italian radio-television system, and the production of radios and televisions.
R&D focused on the automotive area in the 1970s and '80s. Initial electronics were related to engine control, fuel supply and ignition systems, expanding to include navigation and infotainment.
From the turn of this century, Magneti Marelli has been increasing its presence in lighting, powertrain and electronics
Today, in 20 countries, over 44,000 Magneti Marelli employees design and produce advanced systems and components for the automotive industry. Magneti Marelli supplies all of the major carmakers in Europe, North and South America, and the Asia Pacific Region.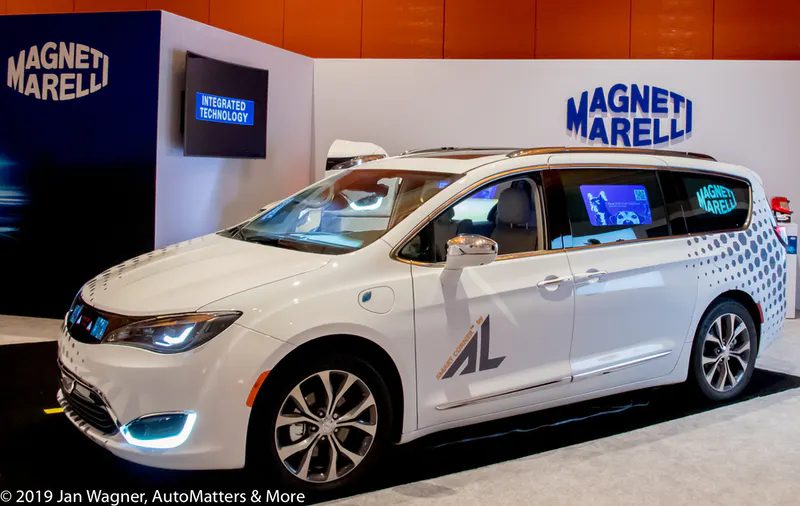 In North America, Magneti Marelli's business lines include Lighting, Electronics (instrument clusters, body control modules, infotainment and telematics systems), Powertrain (air intake manifolds, fuel modules and throttle bodies), Suspension Systems (individual components and assembled modules), Exhaust Systems, and Motorsport (electronic and electro-mechanical systems for two- and four-wheeled racing vehicles).
At CES 2019 (the international Consumer Electronics Show), under the theme of "Sense What's Coming, We're Closer Than You Think," and in celebration of its 100th anniversary, Magneti Marelli highlighted its efforts to address the needs of autonomous driving and connectivity with a wide range of smart, streamlined and highly integrated lighting and electronics solutions. Magneti Marelli technologies improve communication between vehicles, their occupants and the surrounding environment, increasing safety.
Magneti Marelli's third generation of Smart Corner was unveiled at CES. It integrates sensors for autonomous driving within vehicle headlamps and tail lamps to provide automakers with the required functionality for autonomous driving, while maintaining styling aesthetics and world-class lighting performance. It can accommodate any sensor an OEM may choose to employ, including LiDAR, radar, cameras or ultrasonics, as well as advanced, LED-based lighting features like adaptive driving beam (ADB) and digital light processing (DLP). Smart Corner provides a 360-degree view around the vehicle with redundancy. Smart Corner minimizes the requirement for separate packaging, wire routing, connectors and projections on the vehicle's exterior, simplifying the manufacturing process for OEMs, and saving cost and weight.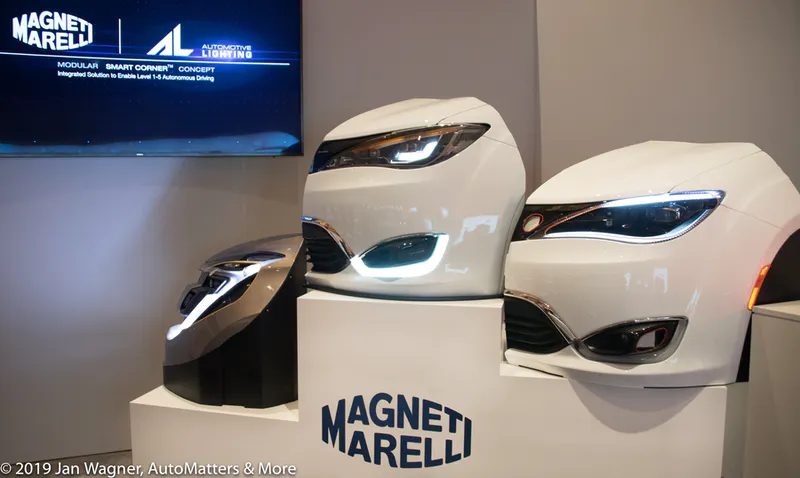 Powerful Driver Monitoring and Perception Technology promotes safety inside and outside the vehicle by integrating cameras, sensors and perception software to provide driver monitoring functionality; and soon, in-cabin monitoring. It requires very little computing power and works without complex hardware. Once a user's status and mood are determined, the data interfaces with the human machine interface (HMI) to dynamically adapt to the car's environment. The monitoring system can determine if a driver is fatigued or inattentive. Perception systems can allow vehicle occupants to control functions with the wave of a hand.
Magneti Marelli Digital Light Processing (DLP) is the world's first 1.3-million-pixel production headlamp. DLP creates ideal lighting conditions, and can project images onto the road to communicate with drivers and pedestrians.
Seamlessly Integrated Connected Vehicle Technology includes exterior active matrix organic light-emitting diode (AMOLED) displays embedded in the front grille and rear applique of a test vehicle to communicate intent, autonomous signaling, an interactive virtual assistant, audible alerts and positional advertising using V2X.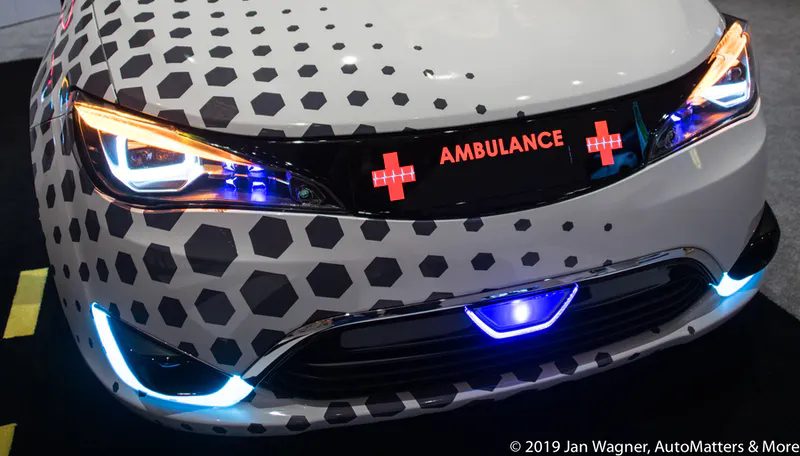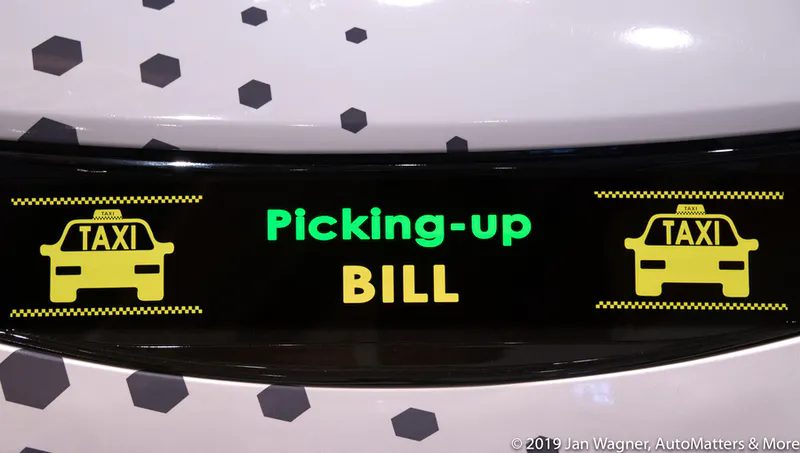 Advanced Lighting Solutions include a variety of adaptive driving beam (ADB) modules that increase visibility for a safer, more comfortable drive. Headlamps equipped with ADB can operate in high beam mode nearly 100% of the time, providing maximum light output for high visibility. By combining laser and light sources, Magneti Marelli's latest generation laser high beams provide a range of more than 650 yards (600 meters).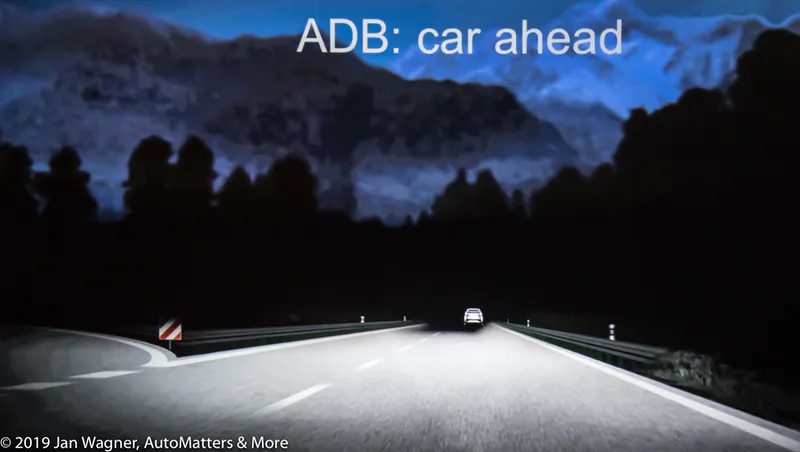 Holistic HMI includes the seamless integration of multiple displays, controls and feedback to serve the driver by delivering information how, when and where they need it. Magneti Marelli's latest display technology can augment perception, depth and reality without tapping into valuable dashboard real estate.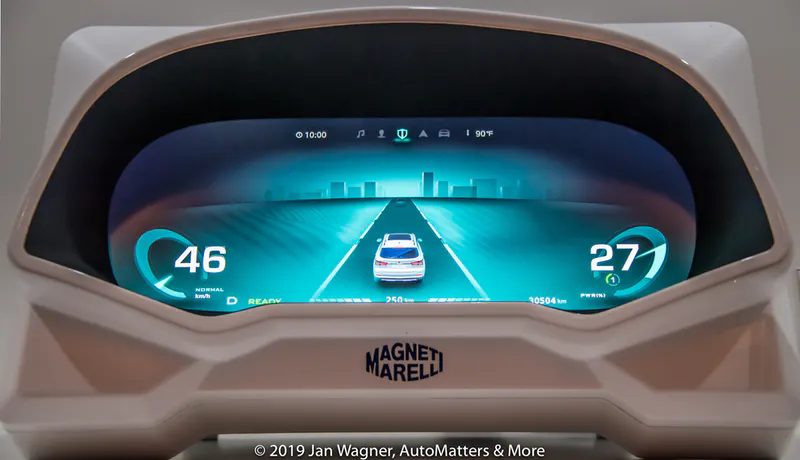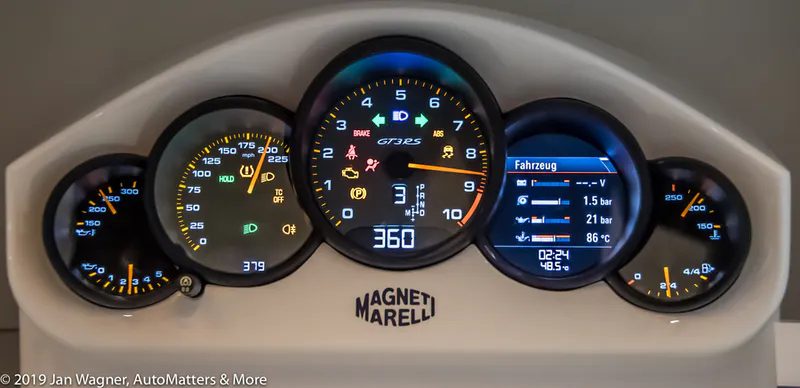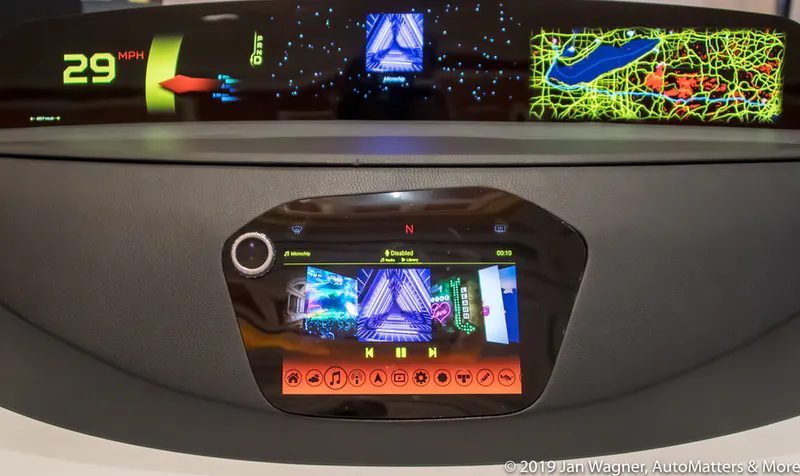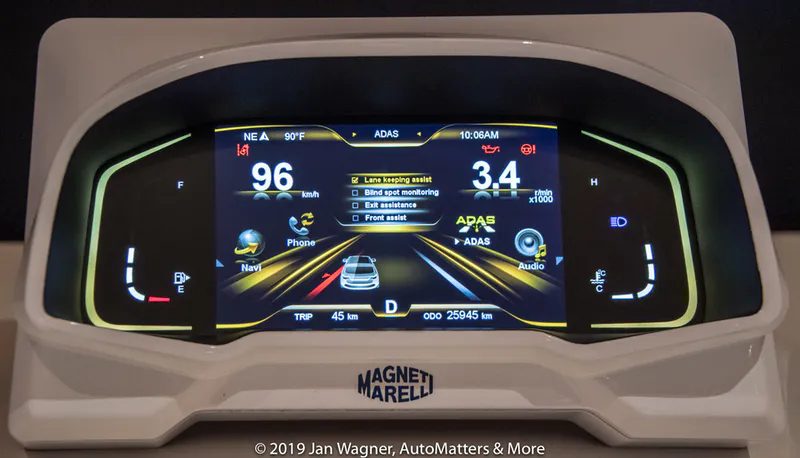 For more information, visit www.MagnetiMarelli.com.
COPYRIGHT © 2018 BY JAN WAGNER – AUTOMATTERS & MORE #573r1