RIDERLESS BMW MOTORCYCLE DEFIES GRAVITY AT CES 2019
With VIDEO & "Jack Ryan" VR Experience from San Diego Comic-Con 2018, plus BMW Vision iNEXT concept!
The world's automakers have embraced CES (the Consumer Electronics Show). Each year we are shown the latest in cutting edge automotive technology.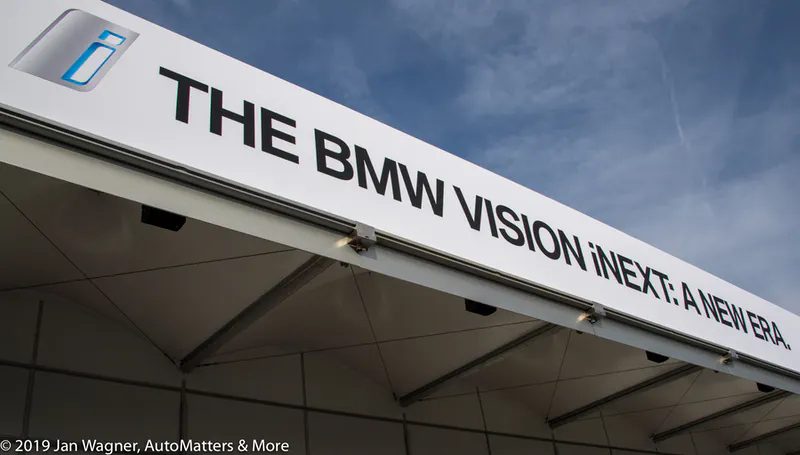 At CES 2019, BMW captured headlines and dominated the news videos with its gravity-defying, riderless motorcycle, but that was only one element of their major exhibit, which occupied a temporary building and a large section of what is usually a parking lot across the street from the South Hall of the Las Vegas Convention Center.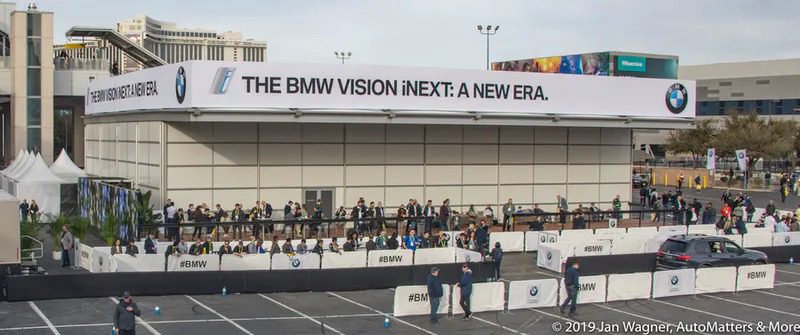 I had an opportunity to tour the exhibit, the stated theme of which was intelligent connectivity, highlighting its potential for future individual mobility. As they have done in years past, BMW had a concept vehicle central to the theme. That vehicle was the BMW Vision iNEXT, which looks ahead to the future of driving pleasure and BMW's Intelligent Personal Assistant. This is the central element for interaction between the driver, their vehicle and their digital world.
Inside the BMW exhibit's building, the BMW Vision iNEXT concept could be observed beyond a relaxing, park-like setting, within which suspended, transparent domes projected the voice of BMW's helpful, informative, Intelligent Personal Assistant as she welcomed us and explained the concept.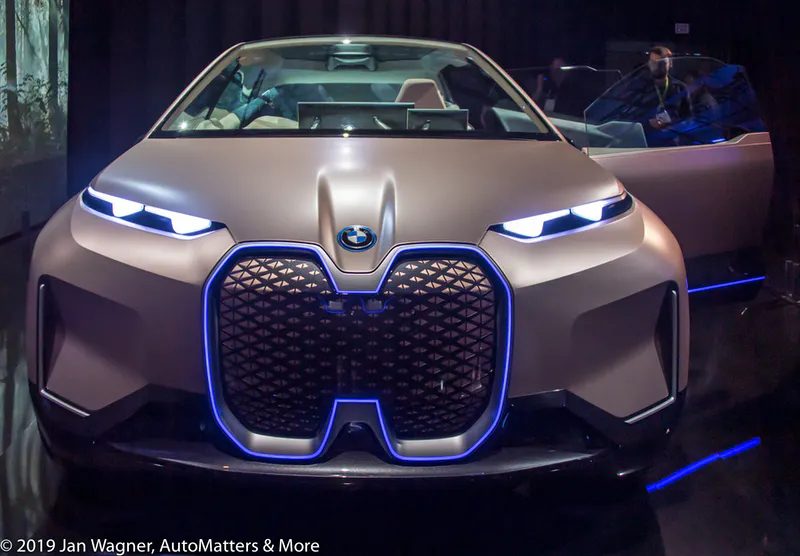 The BMW Vision iNEXT and its relaxing setting showcased BMW's interior design principle "My Favorite Space" with, as they say in their CES press release (Jan. 8, 2019), harmonious, natural surfaces and technology that is kept discreetly out of sight. It attempted to answer the question: "What will cars look like when they no longer have to be driven by a person, but still can be?" In their answer BMW suggests that the interior can be a place for relaxation, interaction, entertainment or concentration, as preferred. It is more like a comfortable and fashionably furnished "living space" on wheels – a new "Favorite Space."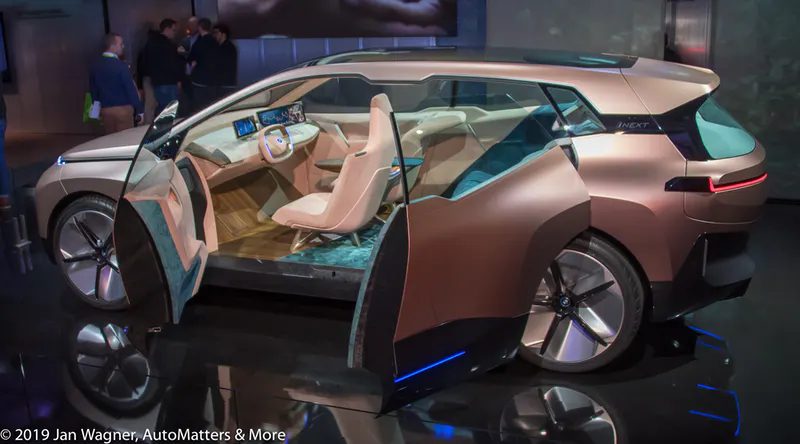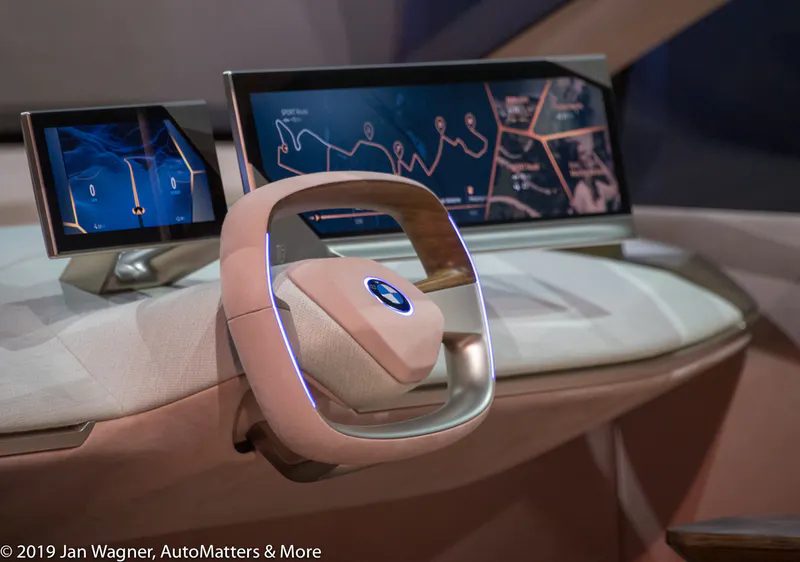 To preserve the high-end, yet cozy character of the rear compartment, and place its occupants center-stage, the intelligent technology behind the operating controls is integrated out of sight. It only becomes visible and operable when required by the driver or passengers.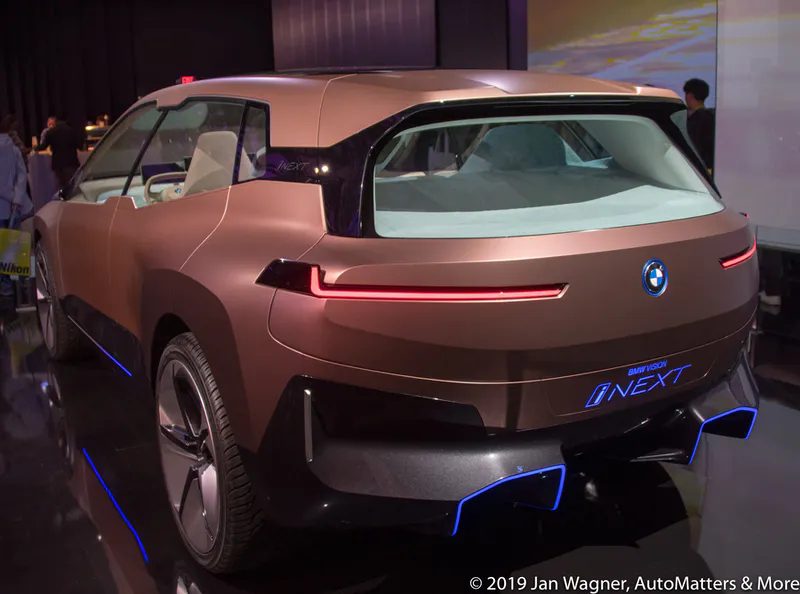 To demonstrate the Intelligent Personal Assistant, BMW had an interactive, mixed reality VR experience set in the year 2025. Somehow using just a lightweight VR headset, the clever folks at BMW managed to simulate the sensations of a driver (me) walking in a building, taking an elevator down to a waiting BMW, and then driving/riding in that car, complete with 360-degree views and experiencing the tech being demonstrated, seamlessly integrating all the relevant factors of the driver's trip – including ETA, tasks, appointments, entertainment, shopping, real time audio/video communications with home and office, and more. It was all very real.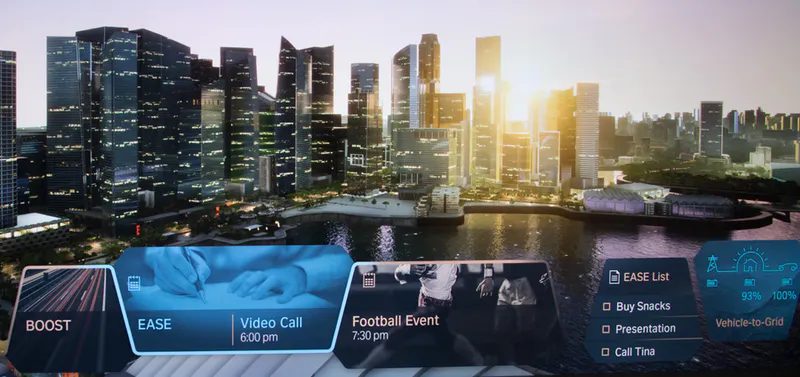 No more will we need to stress out and waste hours in heavy, dangerous traffic. Instead the car will take care of the driving, while we are free to do something else.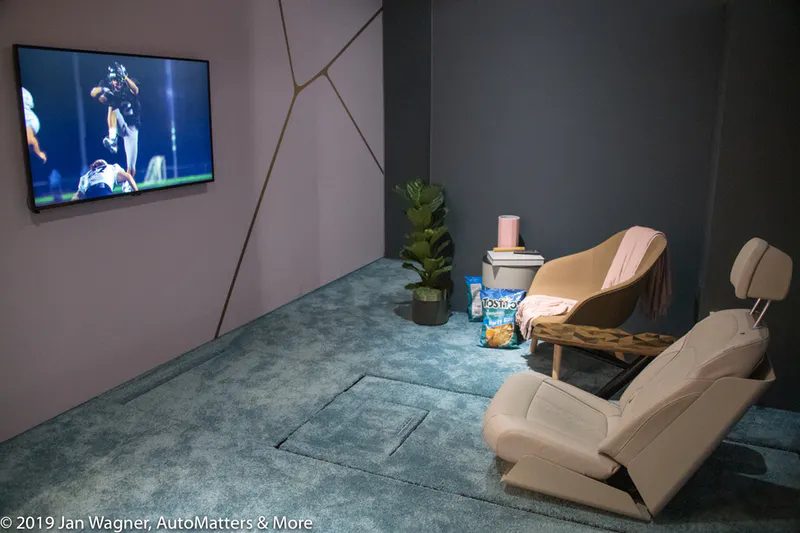 It was amazing how just wearing a VR headset could provide such an immersive experience. Last summer I experienced the "Jack Ryan Training Field" VR experience at San Diego Comic-Con 2018 (AutoMatters & More #552). To accomplish their goal of providing a realistic VR experience, participants were outfitted not only with a VR headset, but also with a backpack full of electronics, as well as gloves and footgear equipped with special sensors.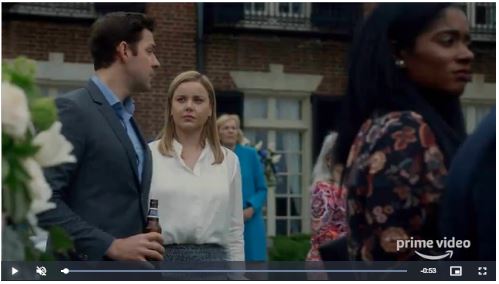 Outside the building, the new BMW X7 Sports Activity Vehicle and a very special BMW R 1200 GS motorcycle were demonstrated. Visitors could experience the excellent off-road capabilities of the X7 by taking a ride in one on an exciting and demanding off-road course. The chassis is very rigid, eliminating issues of chassis flex and allowing the suspension to do what it was designed to do. BMW xDrive All Wheel Drive diverts the power to the wheel that needs it.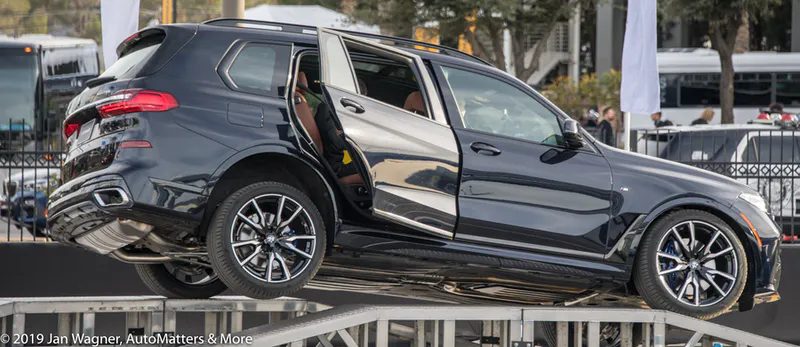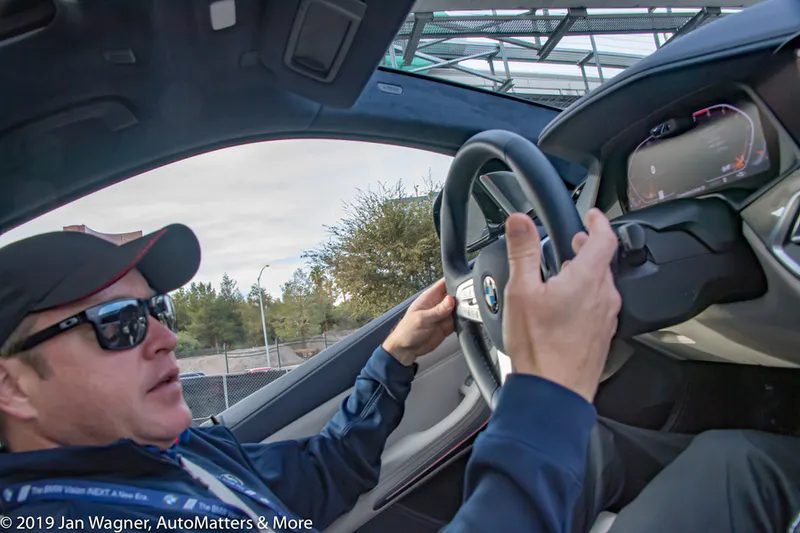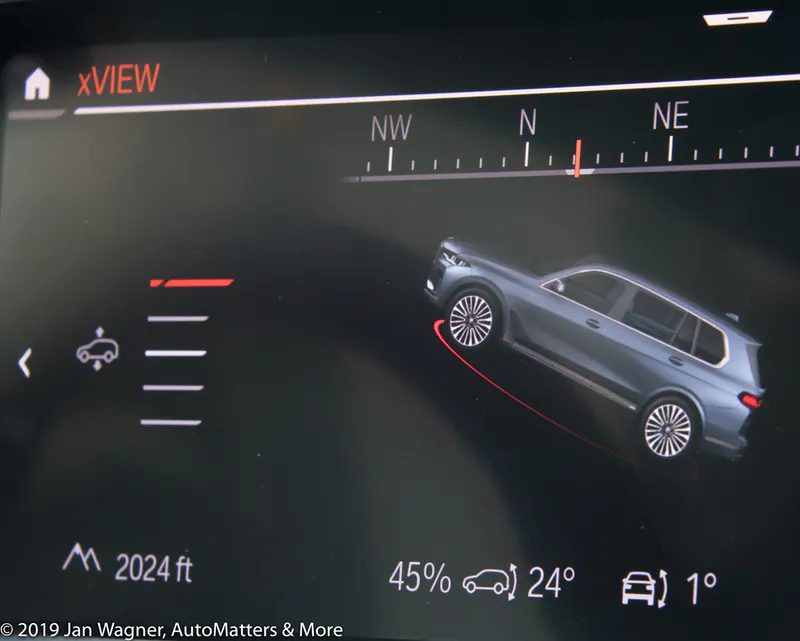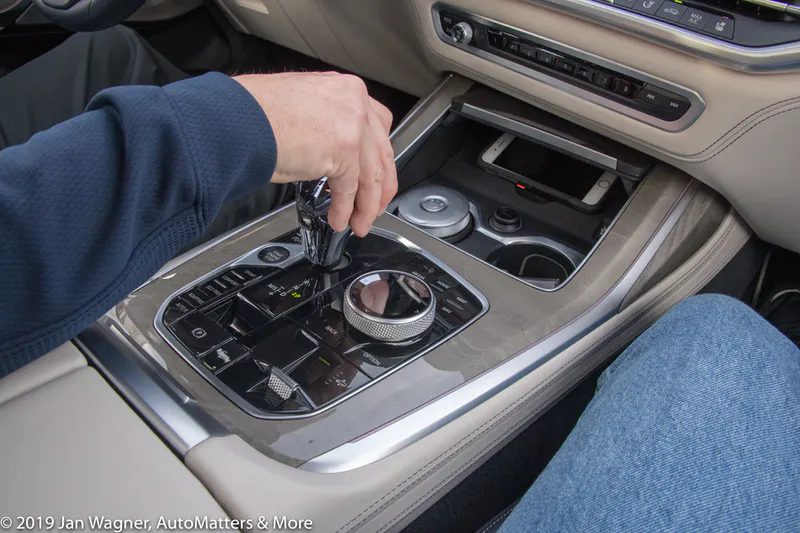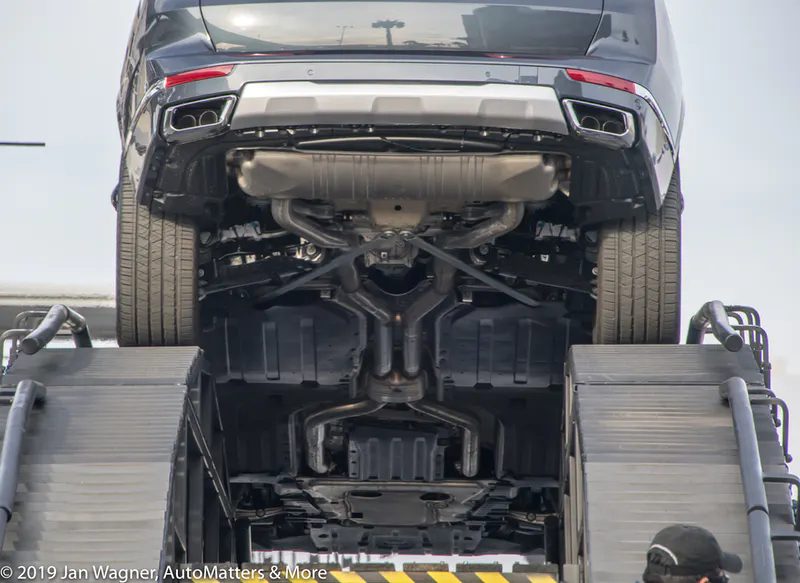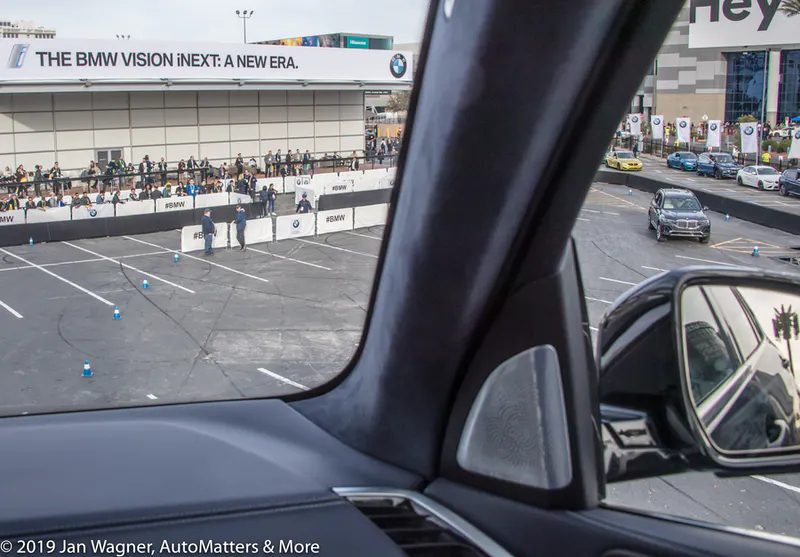 In Sport Mode the vehicle lowers down, and would probably feel as good on a racetrack as it does off-road.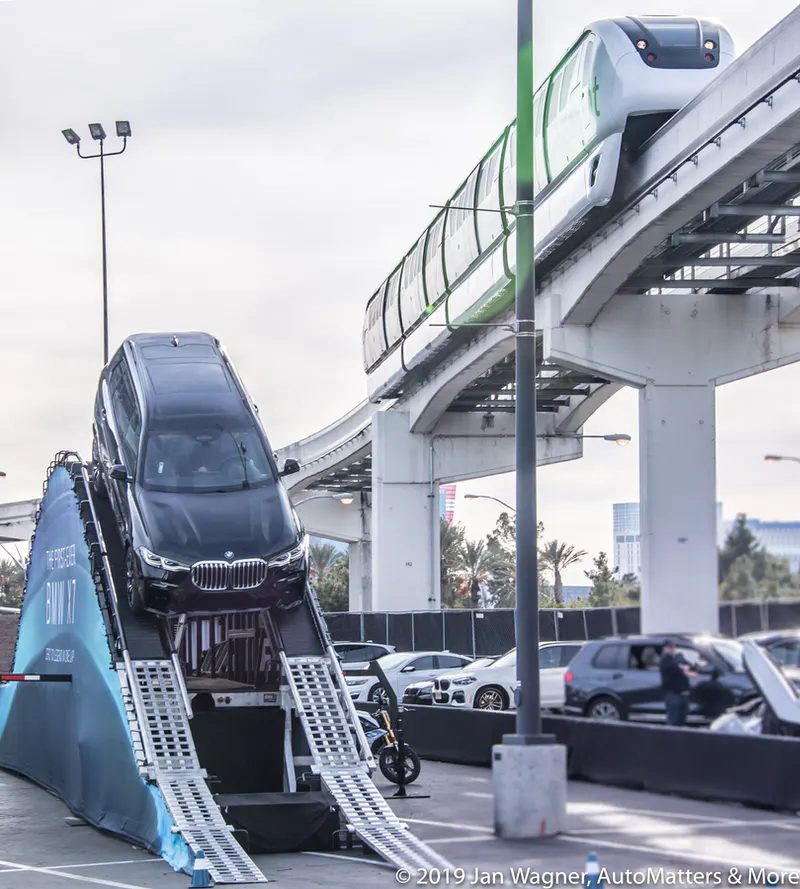 I saved what may well have been the best for last: a riderless BMW R 1200 GS motorcycle.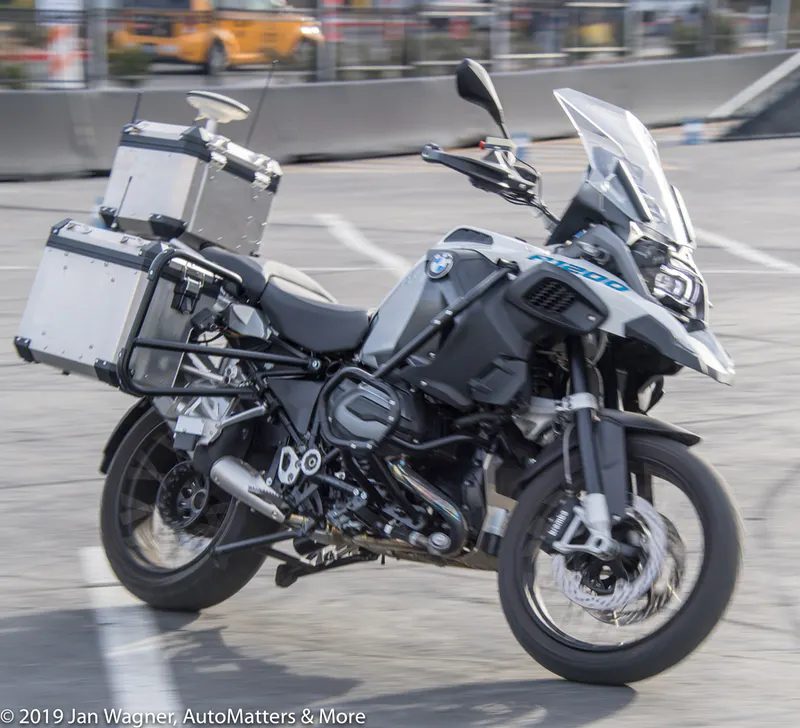 It is able to start, accelerate, perform cornering maneuvers, slow down and come to a stop – all by itself and yes, without 'training wheels.' Afterwards we speculated on possible uses for such a vehicle. One possibility might be to courier documents through congested city traffic.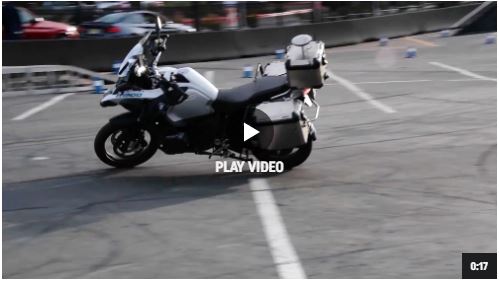 As always, please add your comments below.
COPYRIGHT © 2019 BY JAN WAGNER – AUTOMATTERS & MORE #574r3DTR