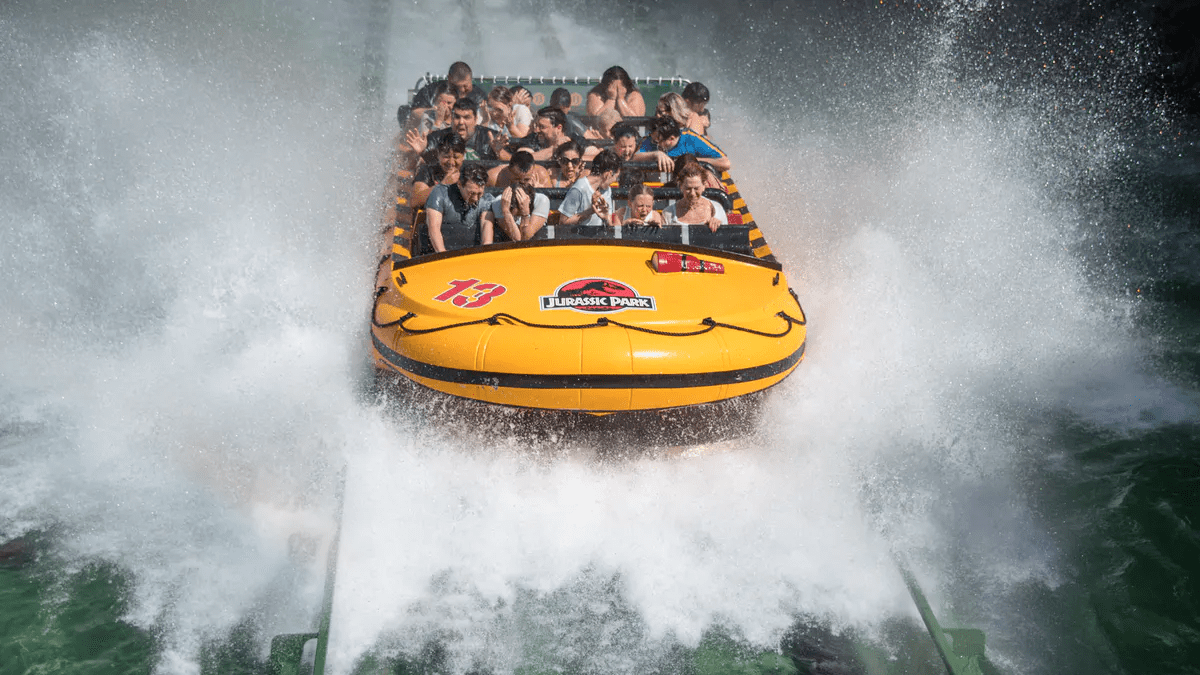 JURASSIC PARK AT 25: UNIVERSAL STUDIOS HOLLYWOOD & A MARRIAGE PROPOSAL
Enjoy "Jurassic Park – The Ride" soon, before it goes away for good. UPDATE: See the marriage proposal at the end.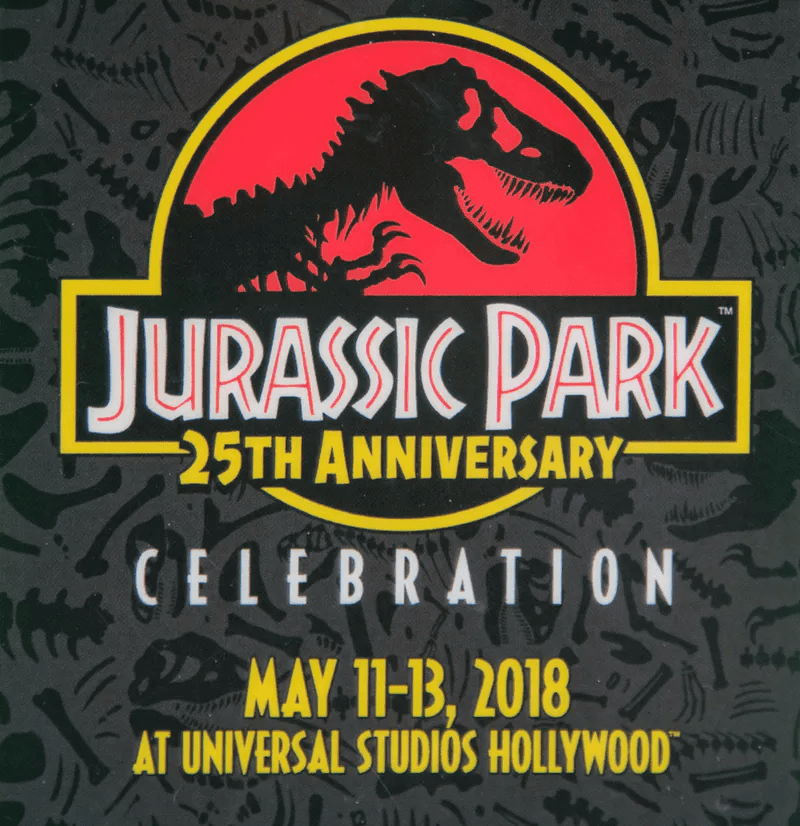 Looking into the rearview mirror it all seems so inevitable but in 1993, when the dinosaurs first fought their way onto movie screens around the world, the filmmakers could only hope that audiences would be captivated by "Jurassic Park" – the epic novel by Michael Crichton, as brought to life by director Stephen Spielberg.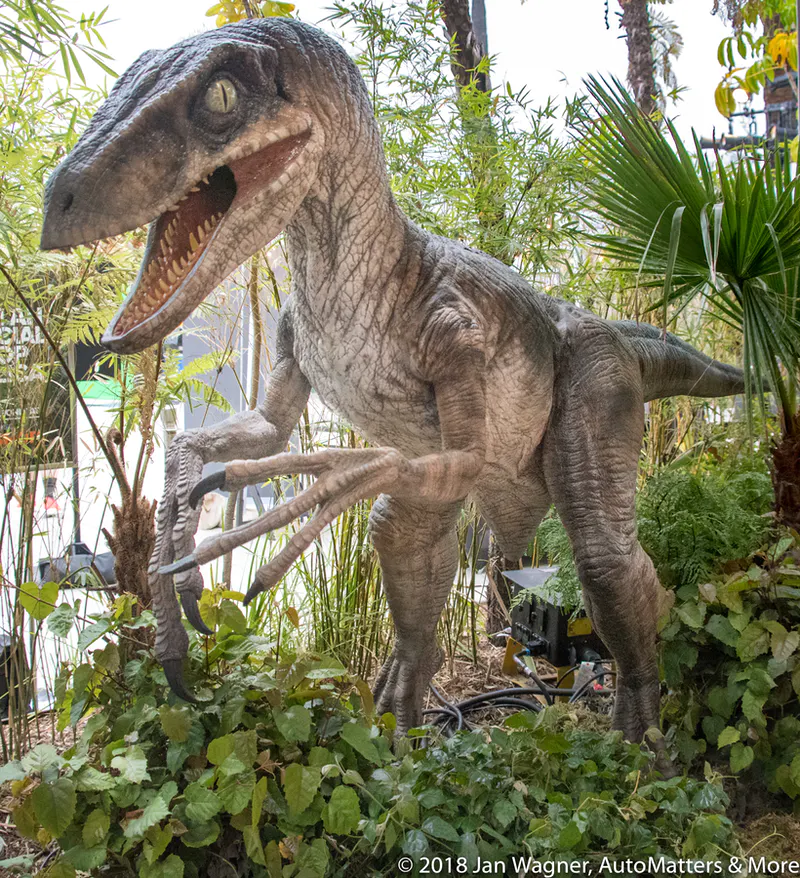 Recently Universal Studios Hollywood commemorated the 25th Anniversary of "Jurassic Park" with an after-hours, 3-day celebratory event in the park. There was much to see and do, with rides; "Jurassic Park" and "Jurassic World" vehicles – including Jeeps and the Gyrosphere, as seen in "Jurassic World"…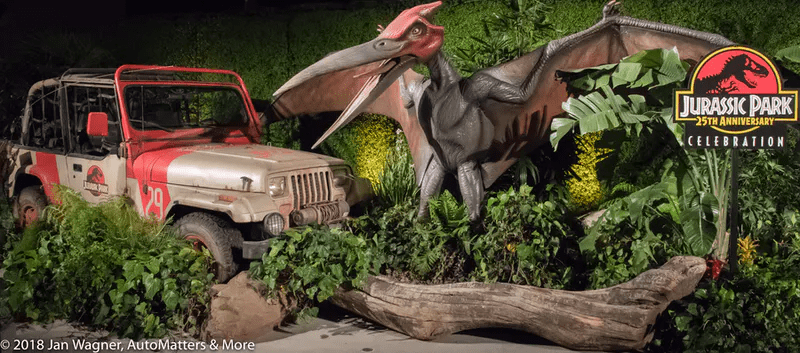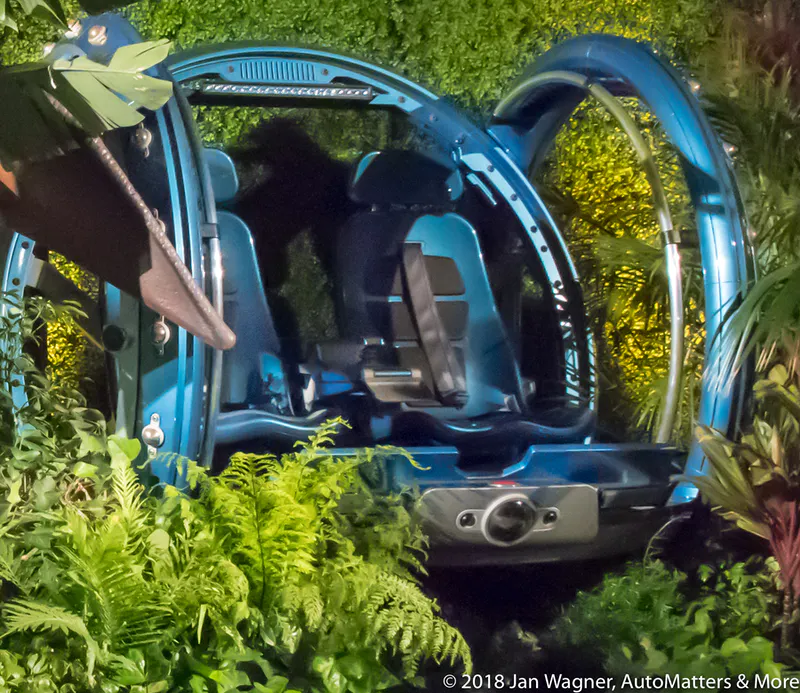 … dinosaur scale models…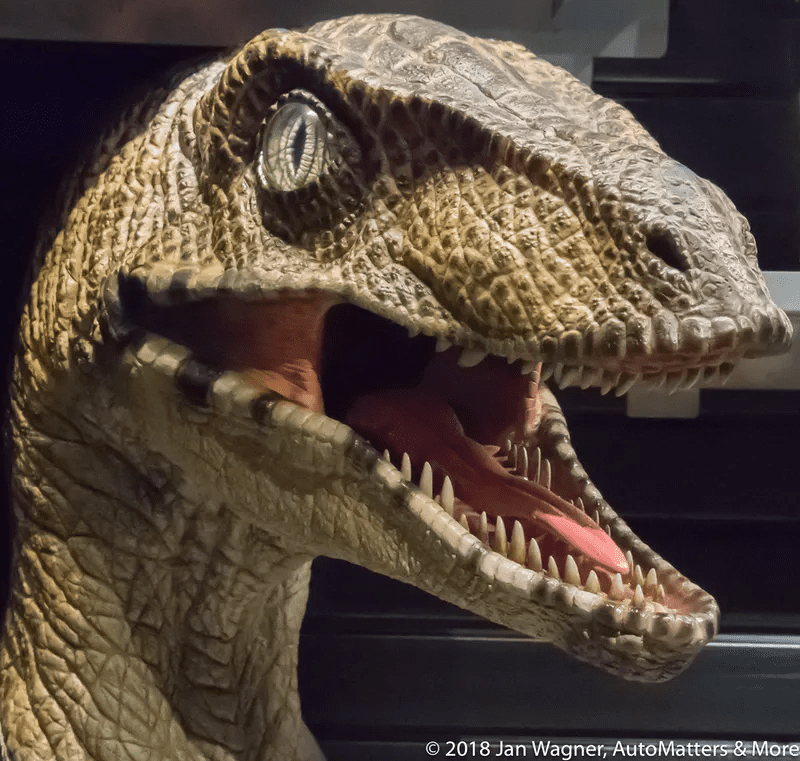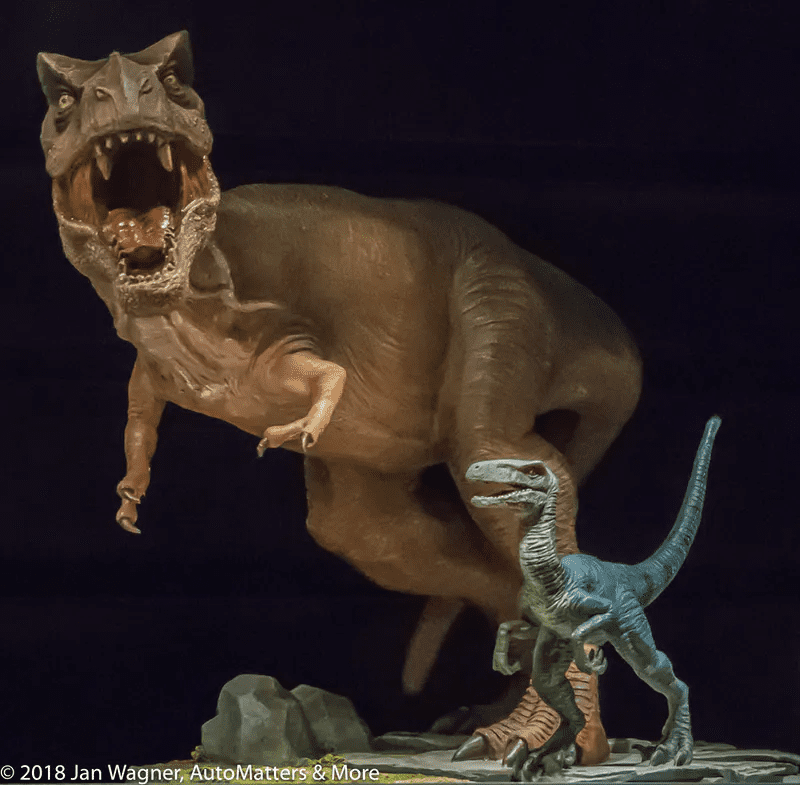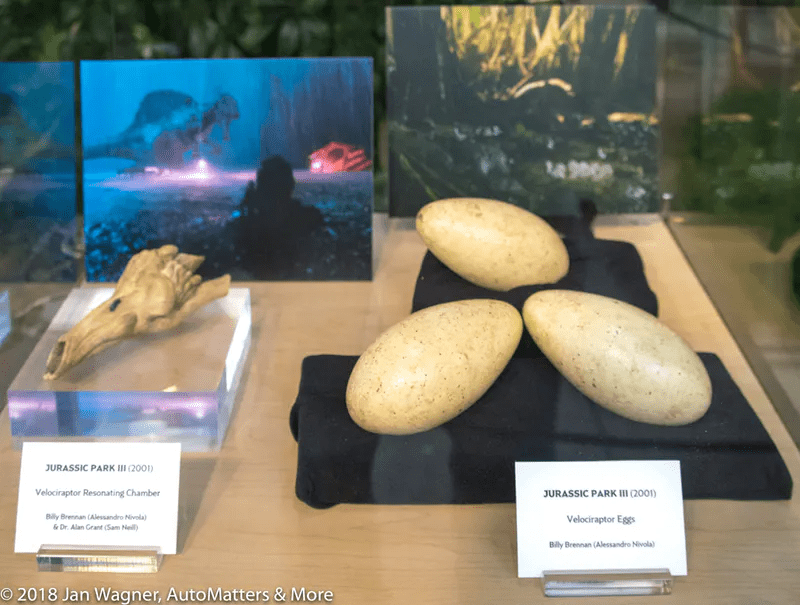 … costume displays and a costume contest; themed food, activities, merchandise and live entertainment. Esteemed filmmakers shared stories and valuable insights into the making of the first "Jurassic Park" film, but before they took the stage there was sudden chaos.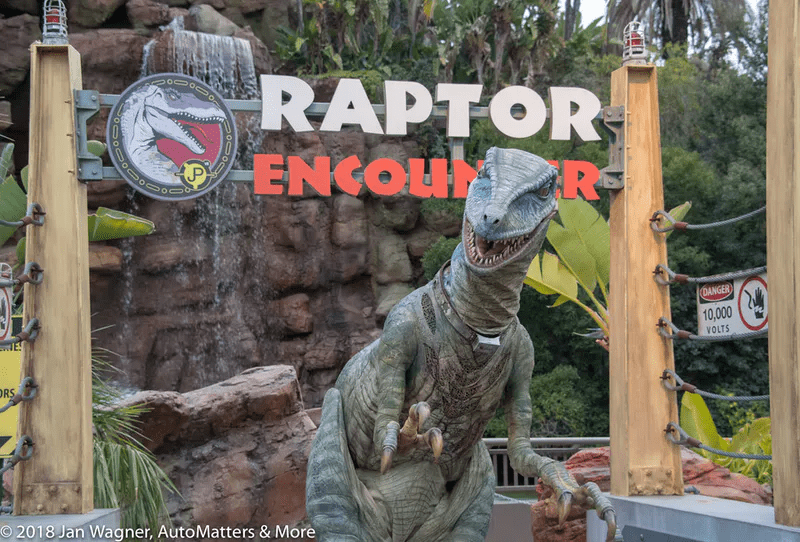 Amid warning sirens, official announcements over the park's loudspeakers and other truly frightening sounds, vicious raptors that had escaped captivity were charging at park guests.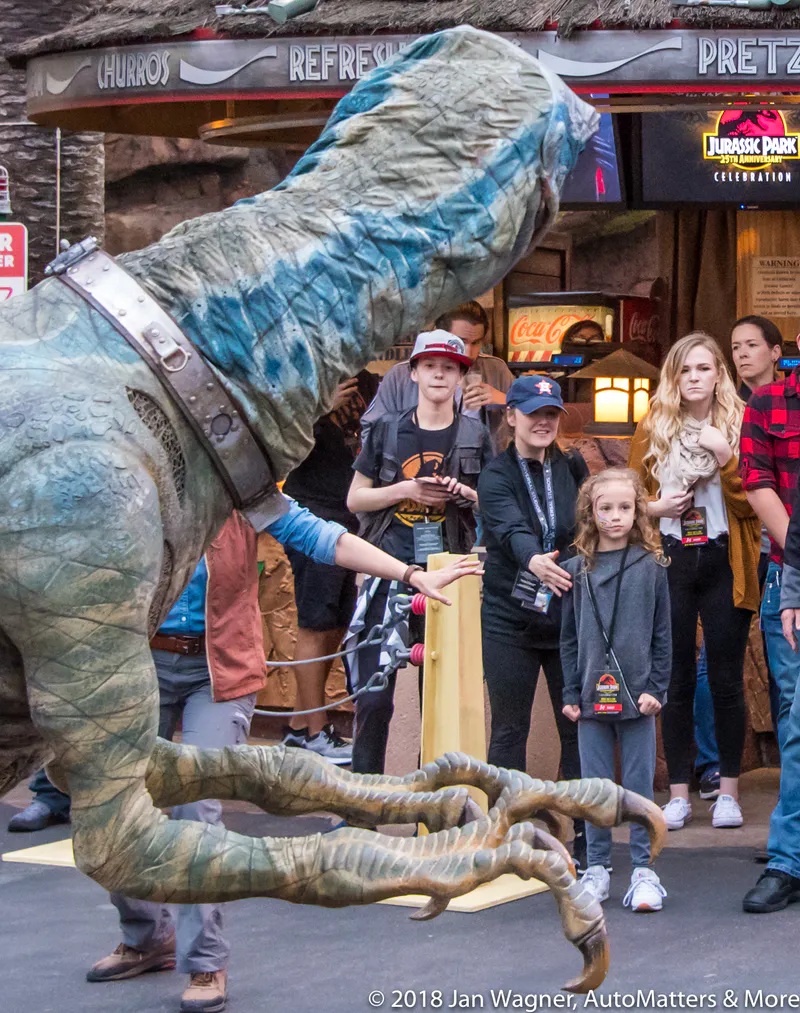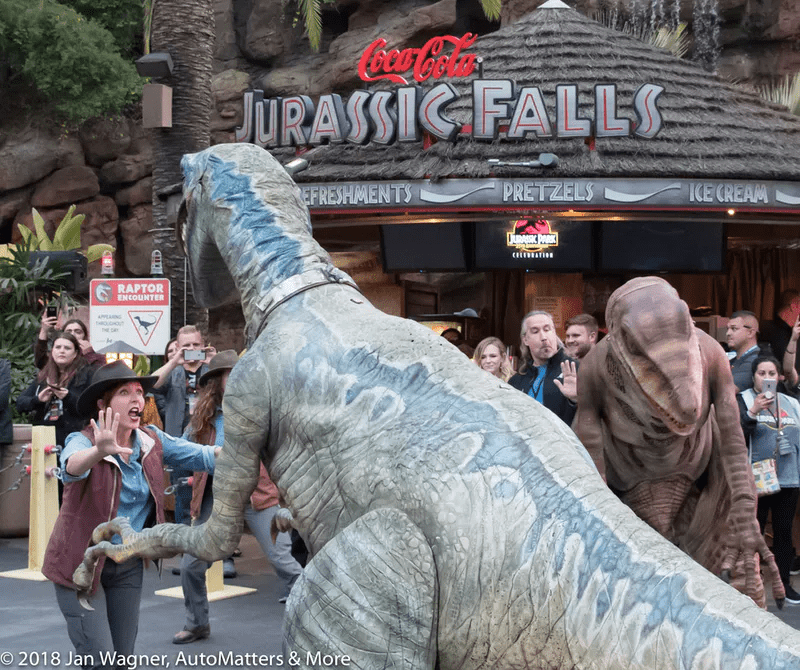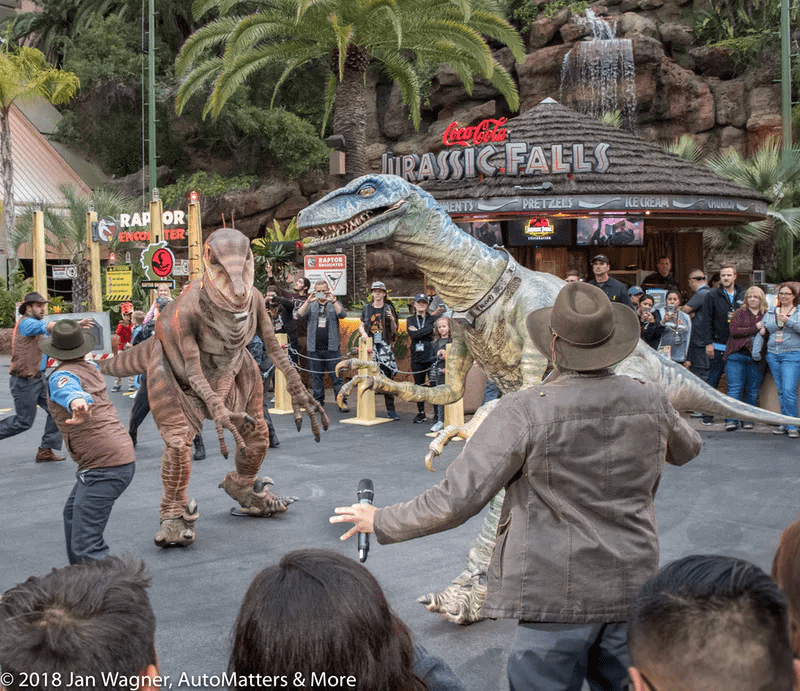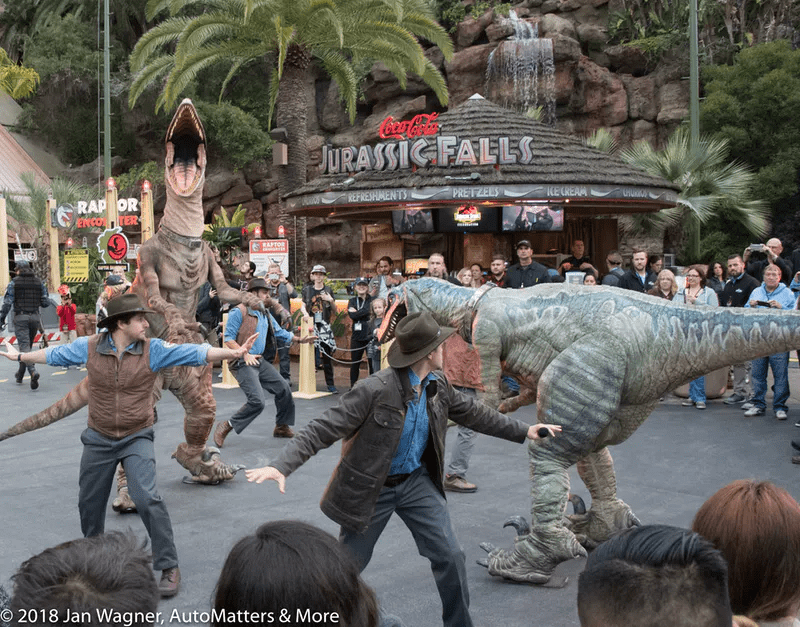 Fortunately animal control workers sprung into action and came to our defense, confronting the raptors and eventually driving them back.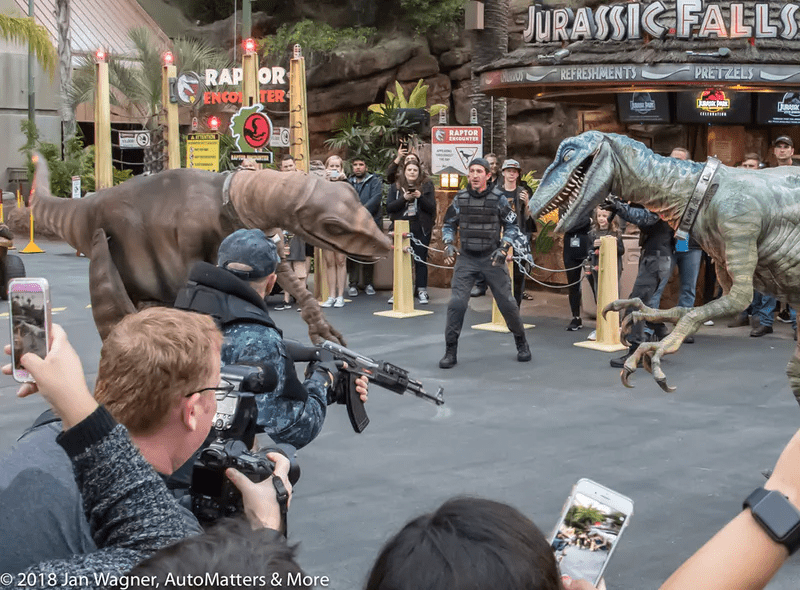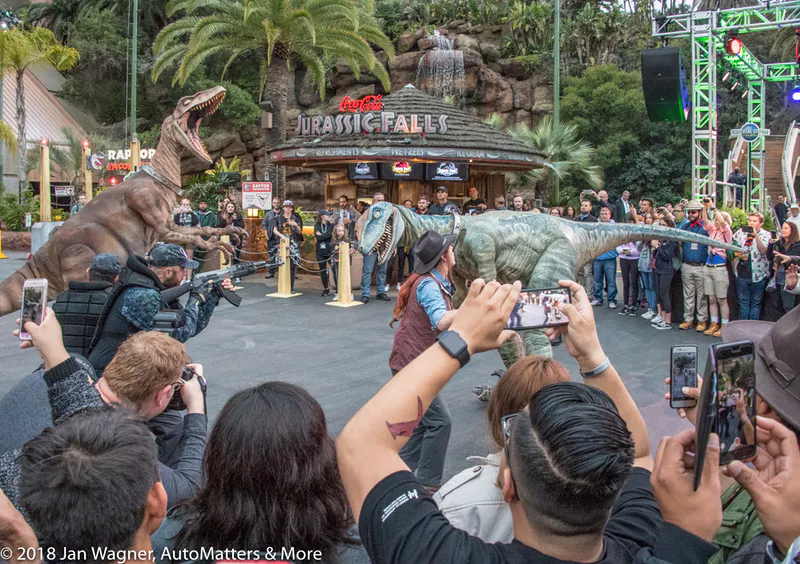 With order restored, filmmakers from "Jurassic Park" shared wonderful stories with us about making the movie.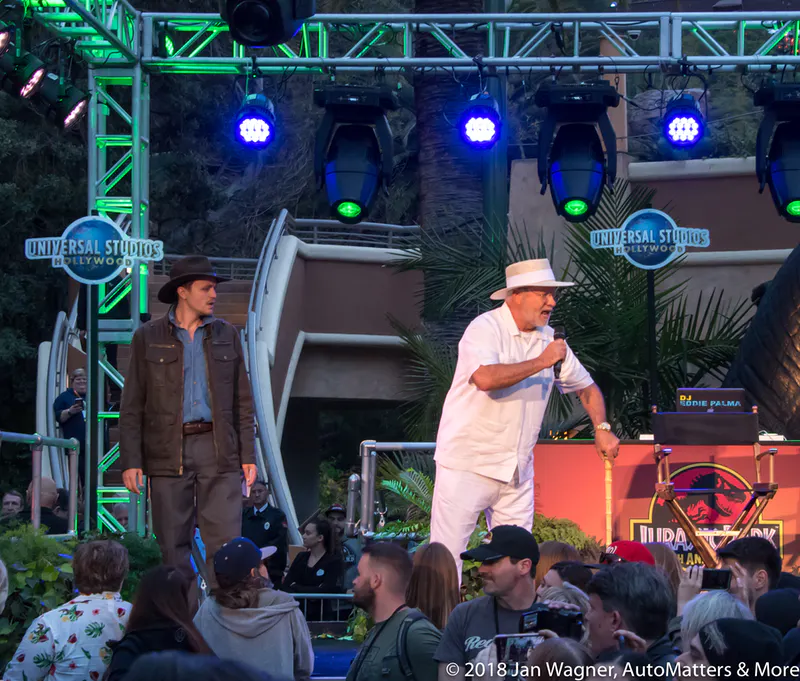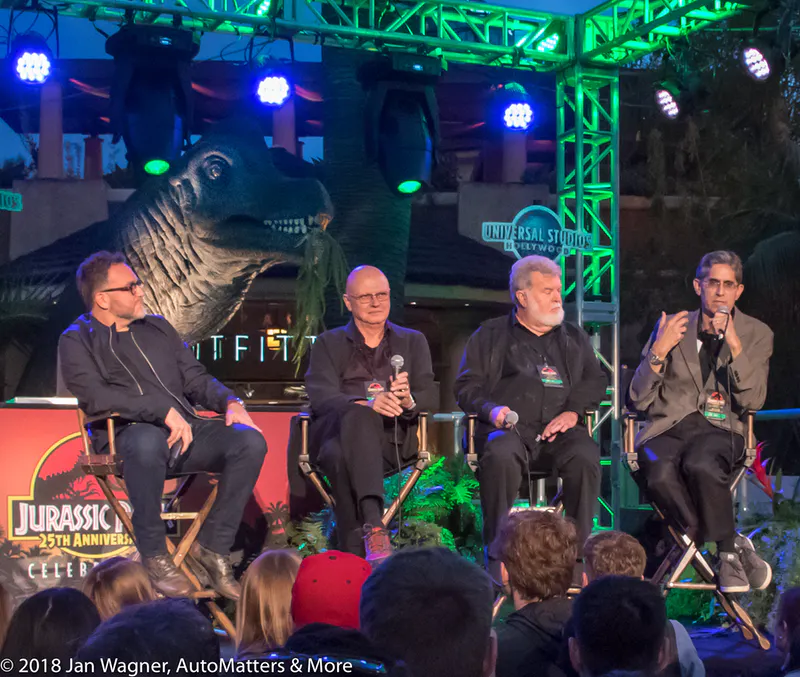 The panel was moderated by Colin Trevorrow, the writer/director of "Jurassic World" (2015), executive producer and writer of "Jurassic Park: Fallen Kingdom" and writer for "Jurassic Park 3."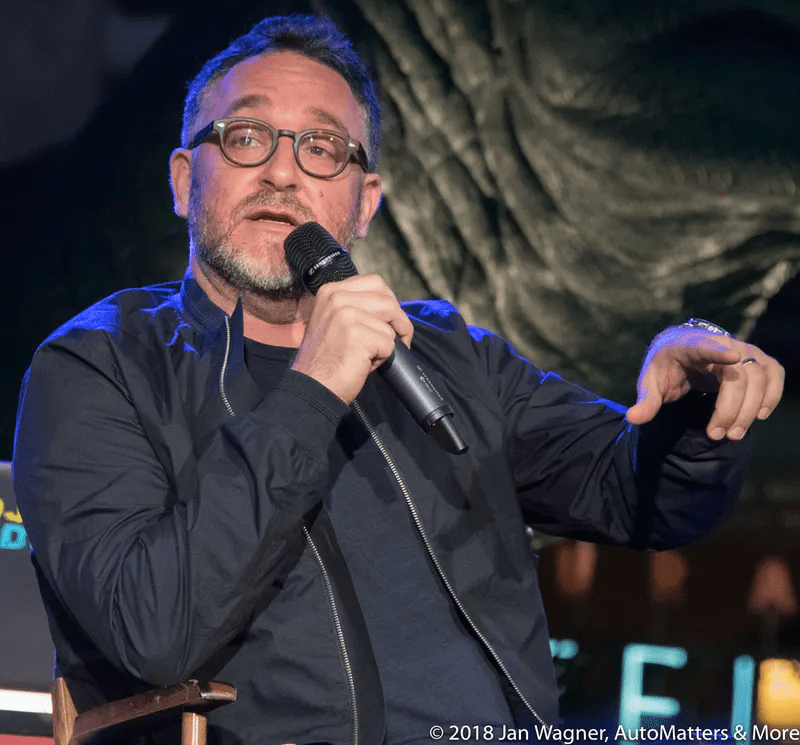 The three panelists were the film's assistant director, John Kretchmer…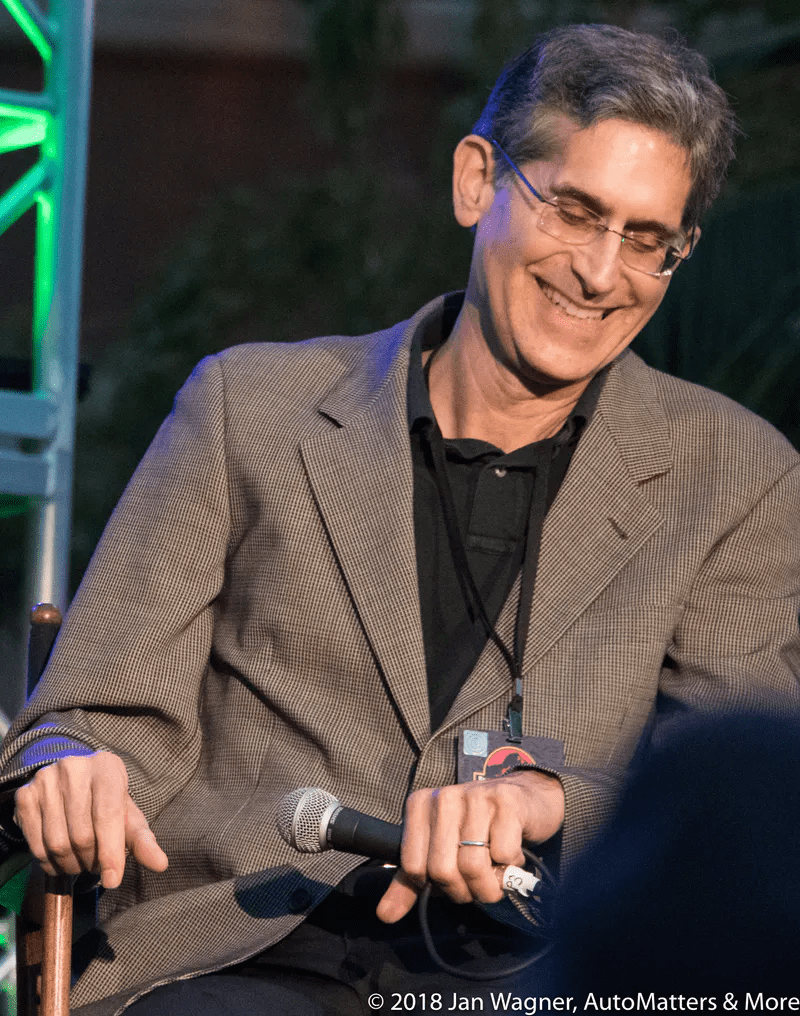 …cinematographer Dean Cundey…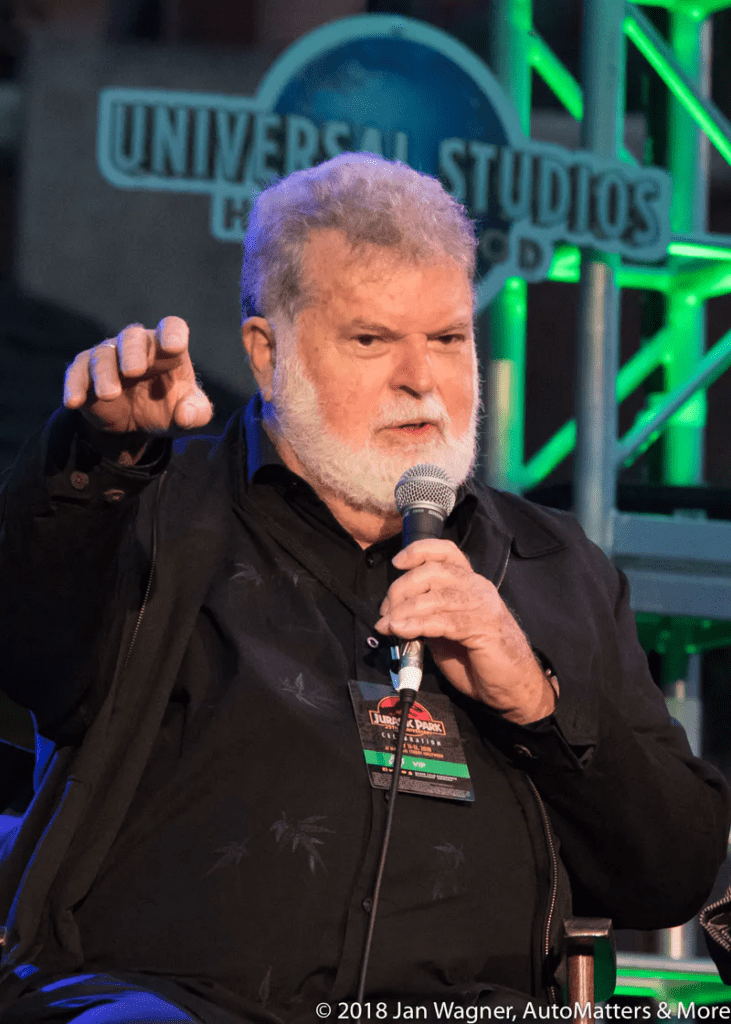 …and the legendary special effects guru Dennis Muren, visual effects supervisor for Industrial Light & Magic (his many credits include "Star Wars," "Raiders of the Lost Ark" and "Terminator").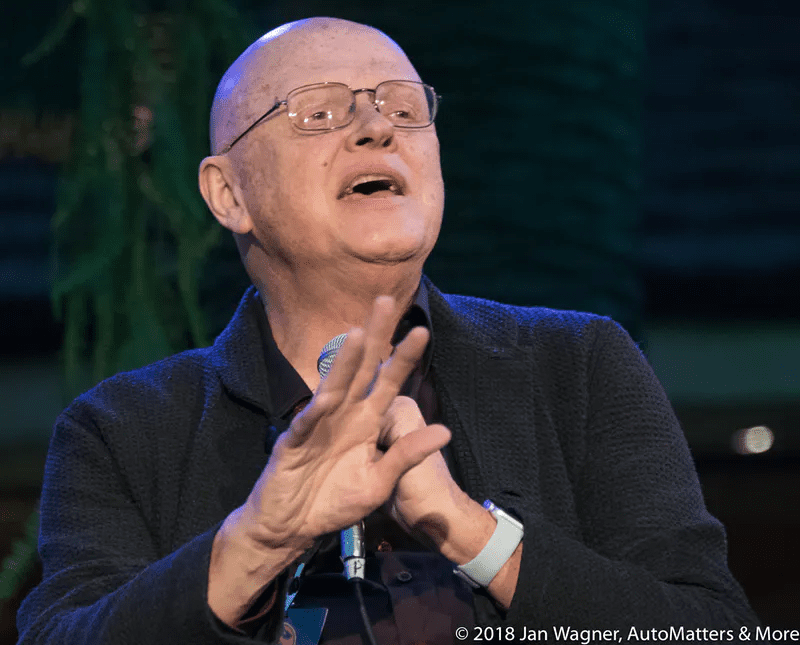 We heard far too many stories to repeat but here is one. Cinematographer Dean Cundey explained that the original plan was to film "Jurassic Park" using rubber dinosaurs and stop motion, but instead Stephen Spielberg decided to let Dennis Muren and his visual effects team pioneer the use of computer animation. No one had done that before.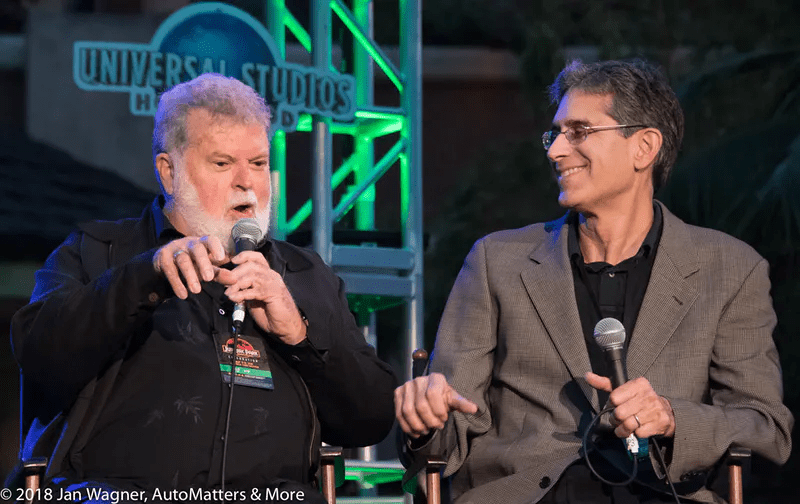 Elsewhere during the event, guests enjoyed a VR experience from Oculus with Blue – from "Jurassic World," and role-played in "Jurassic Park DANGER" – a new adventure/strategy board game by Ravensburger (ravensburger.us). In the game, the first visitors have arrived at Jurassic Park, the power is out and the prehistoric creatures are on the hunt to eliminate the humans!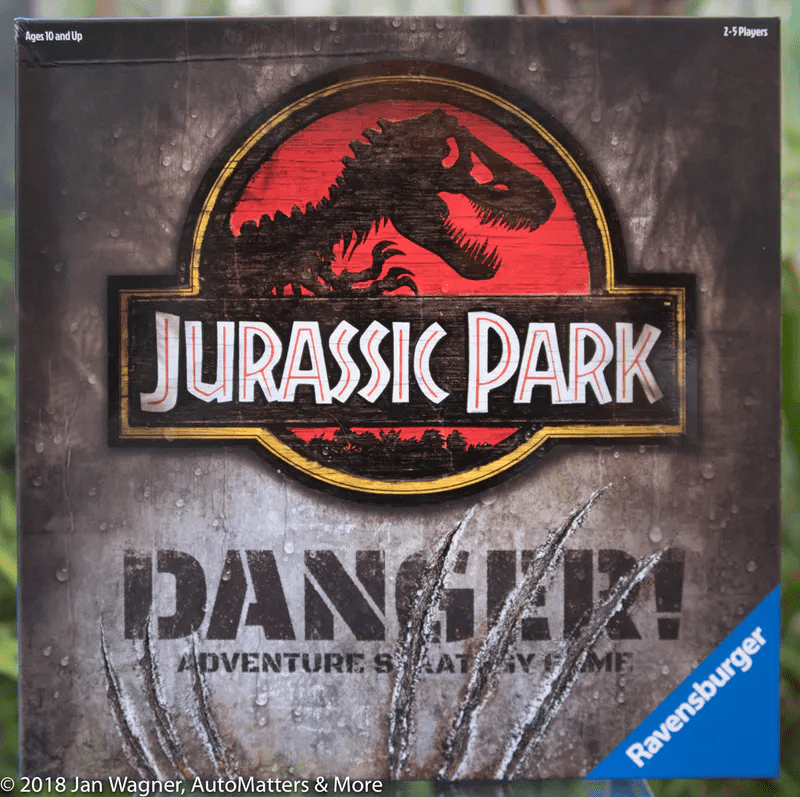 The Jurassic Park 25th Anniversary Celebration culminated with a tram ride past the Jurassic Park area of Universal Studios' "Studio Tour," on the way to a private screening of the epic film at Universal CityWalk's all-new, state-of-the-art Universal Cinema.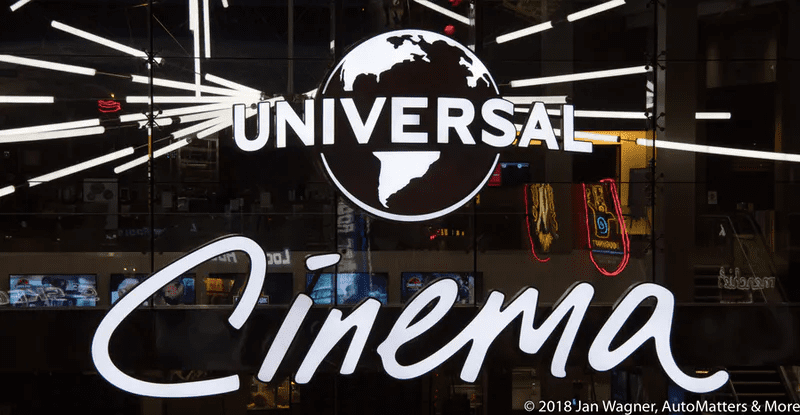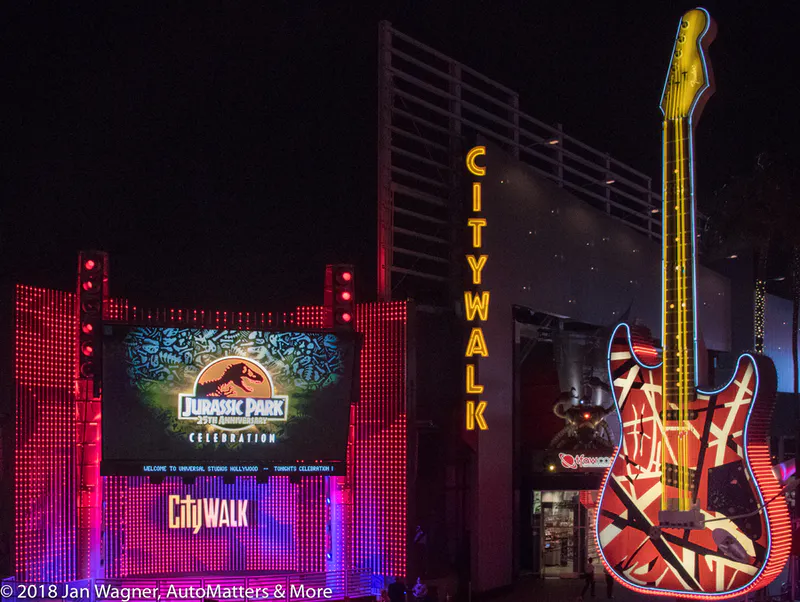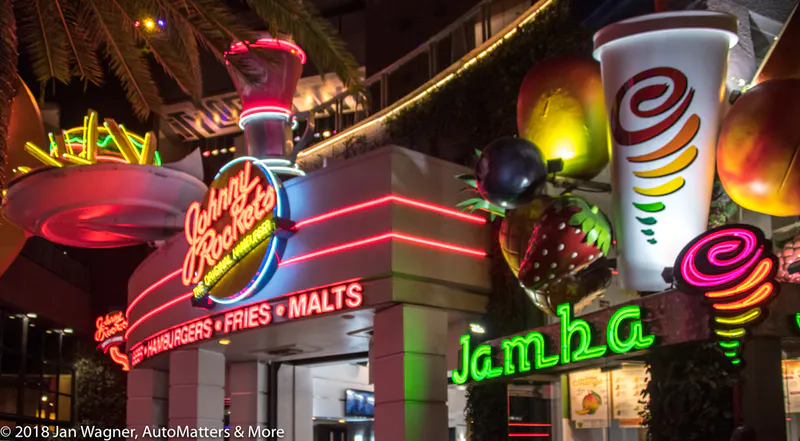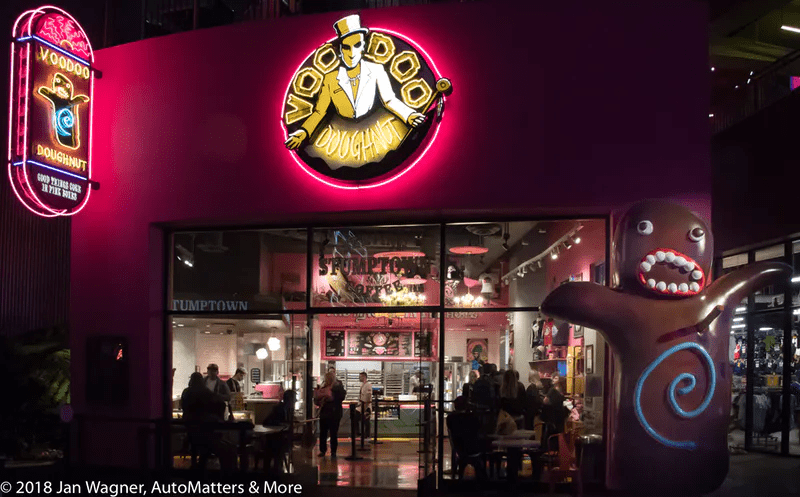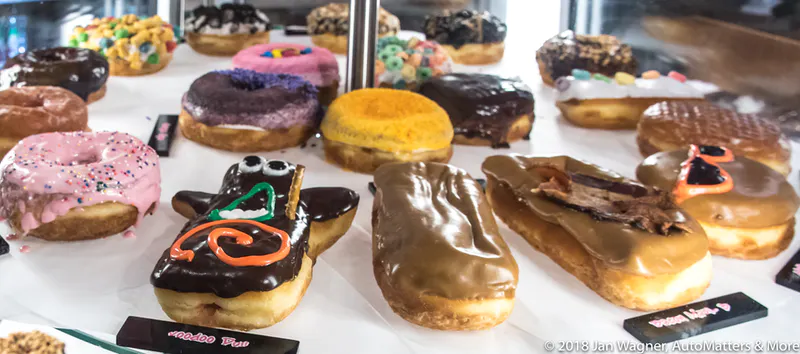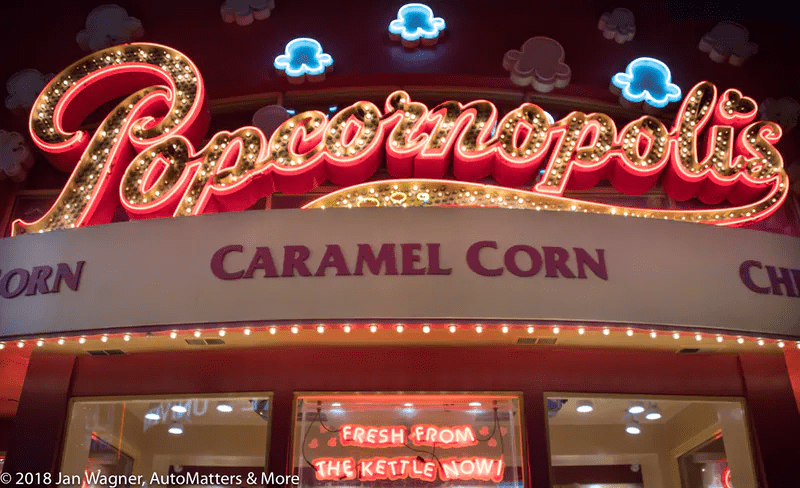 At the drop-off point were many Jurassic vehicles, including a motorhome that is being restored.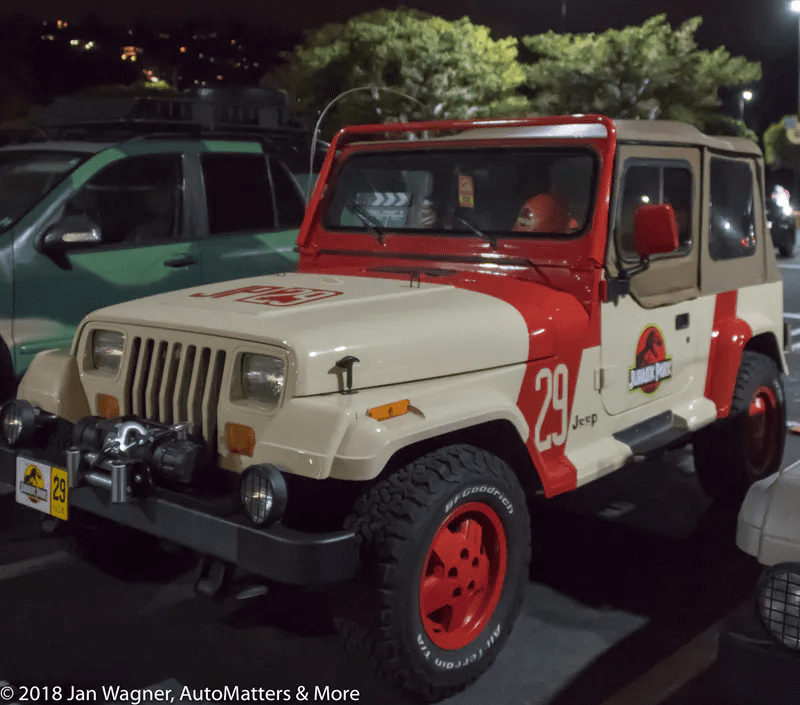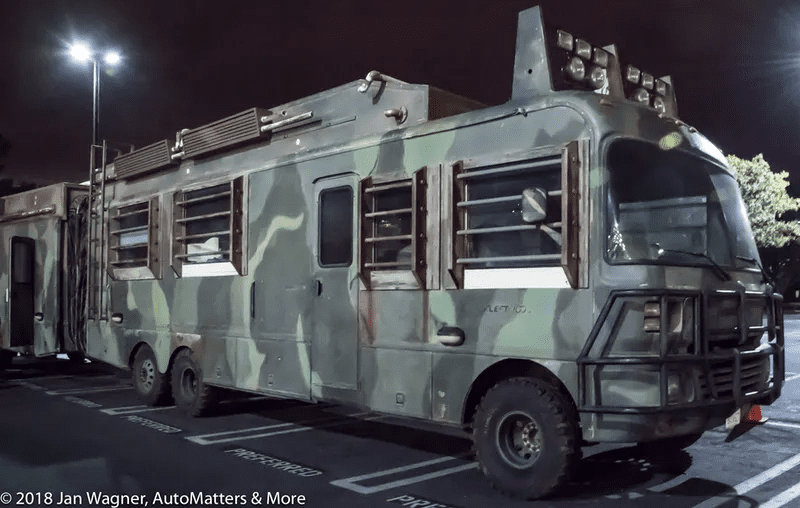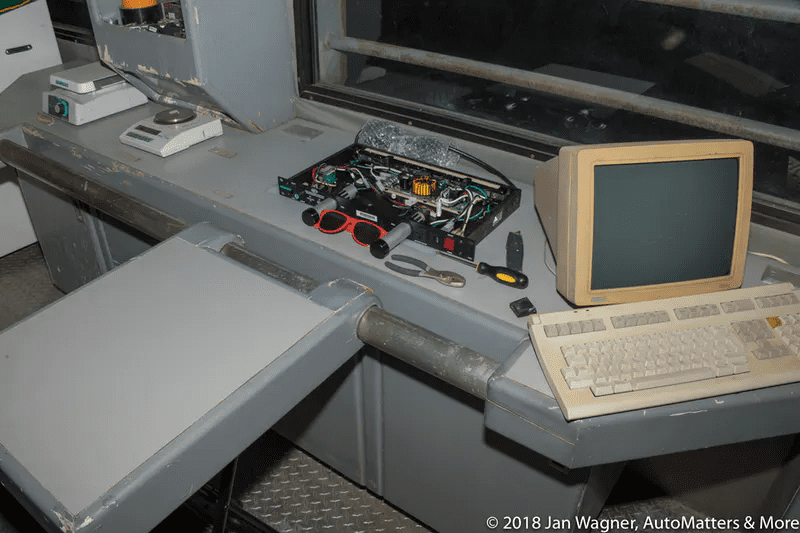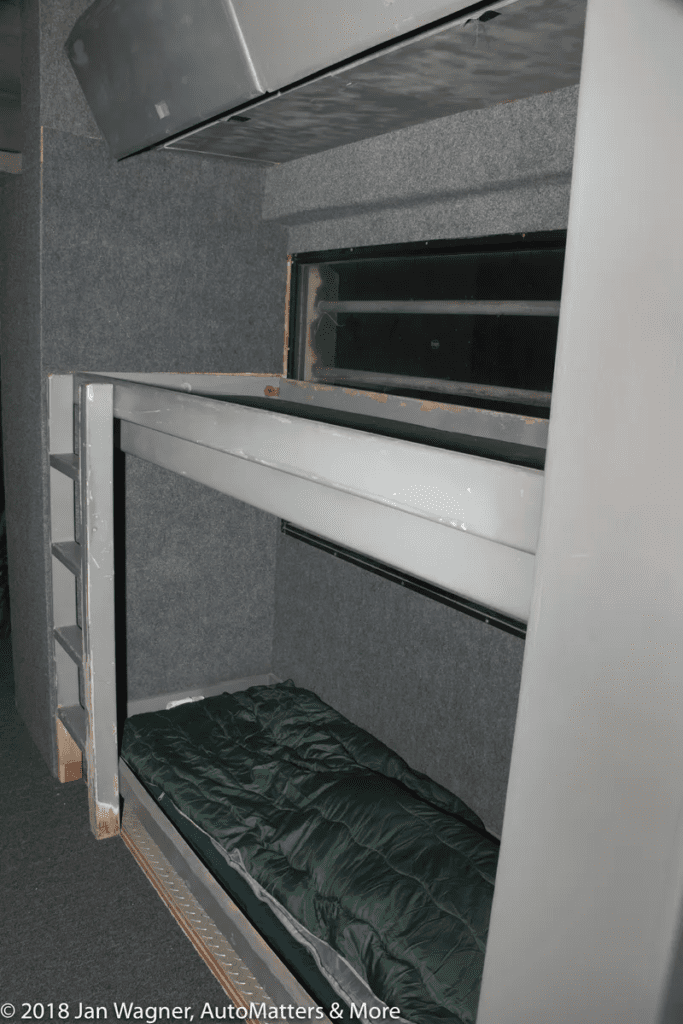 It has been 22 years since "Jurassic Park — The Ride" first thrilled guests at Universal Studios Hollywood.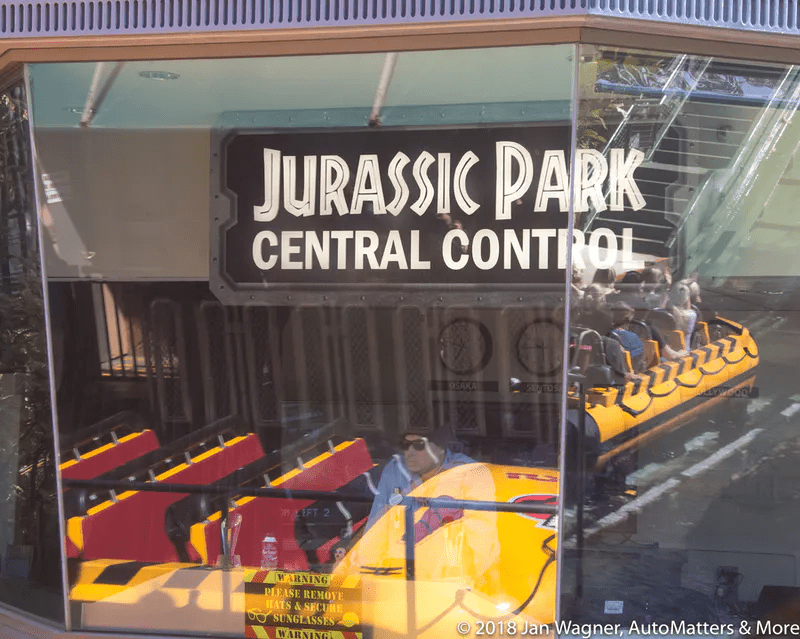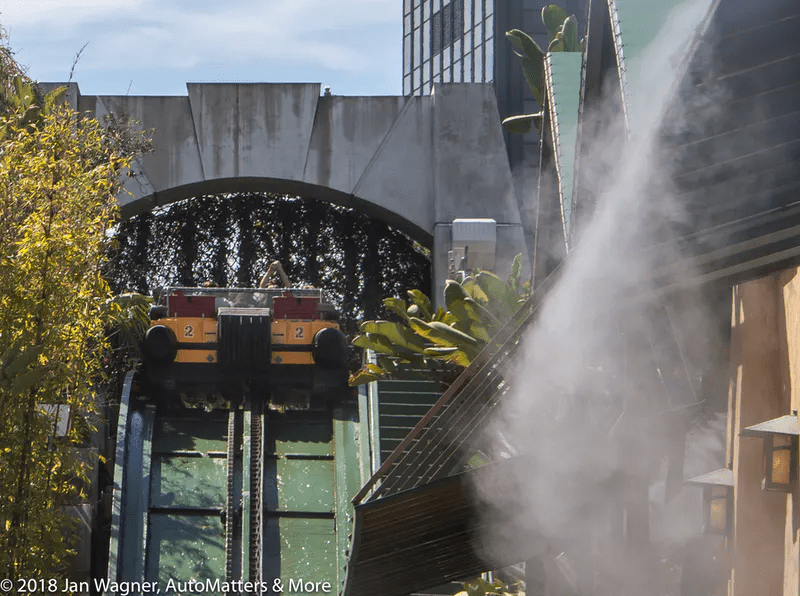 As its massive gates swing open, we begin our leisurely river excursion through Jurassic Park.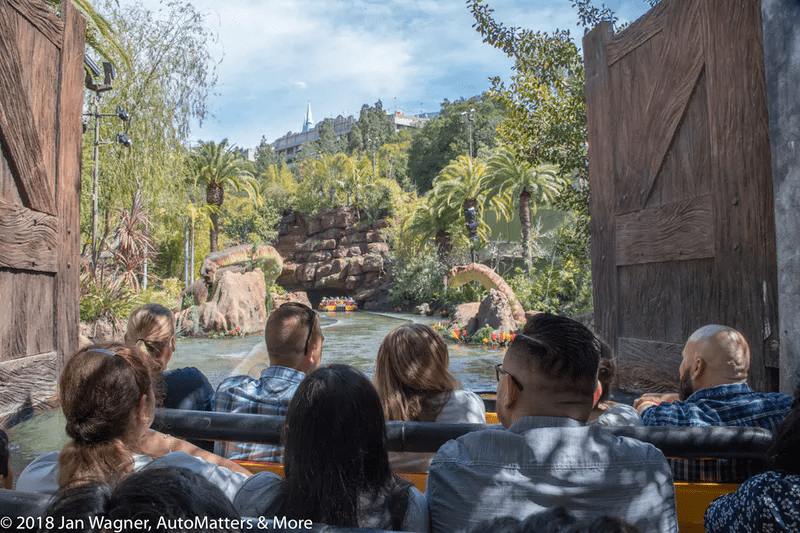 At first our journey is peaceful. Along the way we observe plant-eating, water-spraying, animatronic, lifelike dinosaurs. The park is fascinating, with props and structures that remind us of the film. We feel as if we are actually in Jurassic Park, safe and secure as welcome park guests.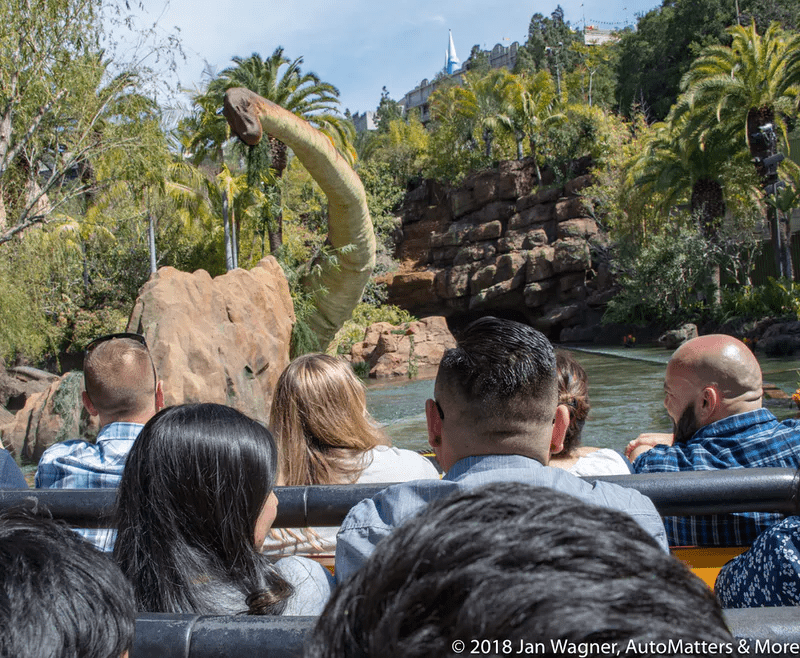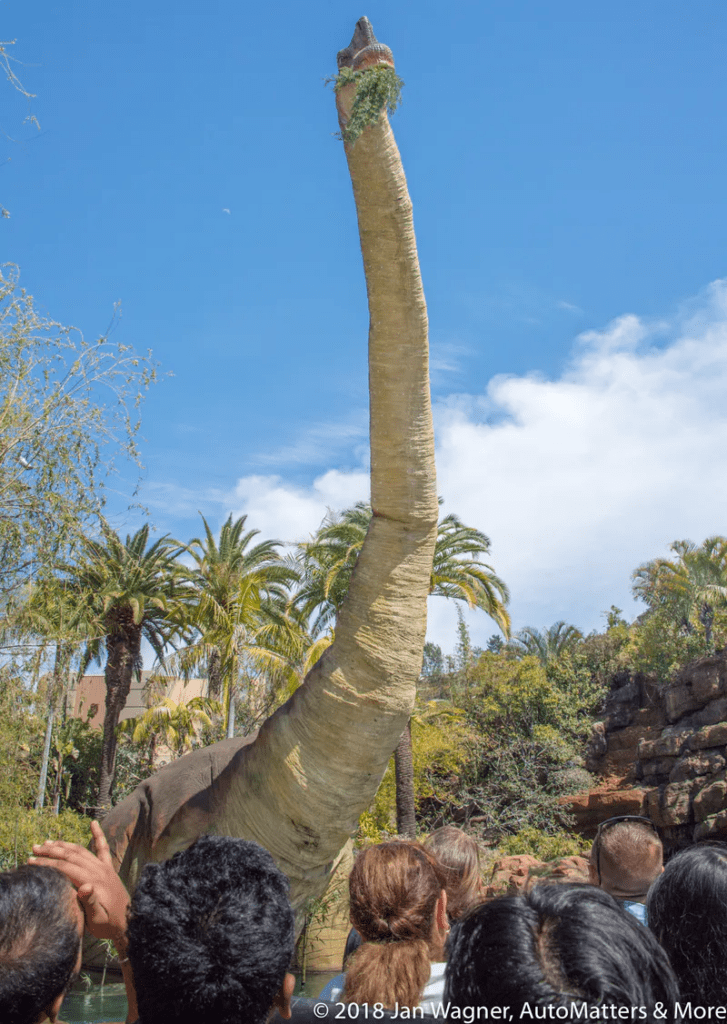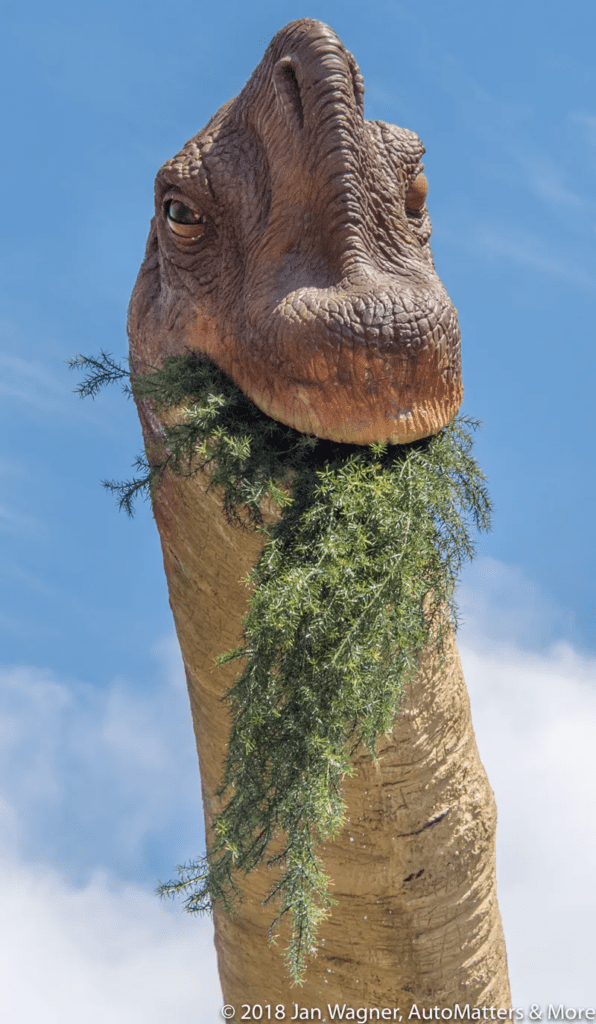 But soon our situation turns ominous. The dinosaurs seem increasingly restless. They spit water at us.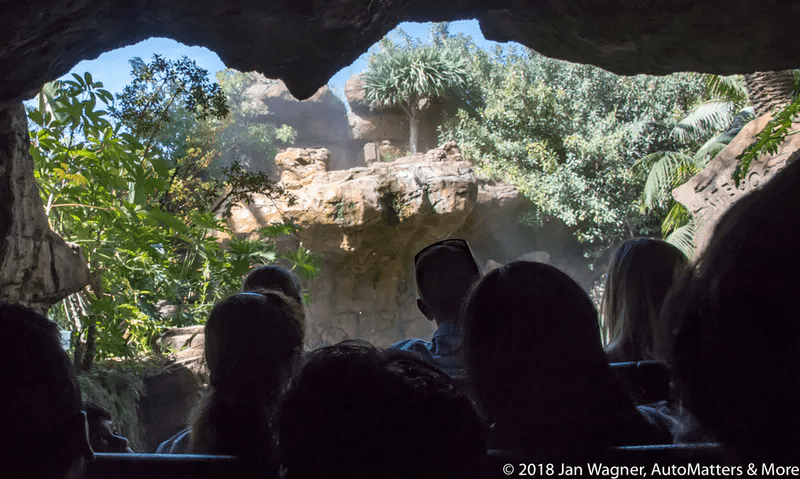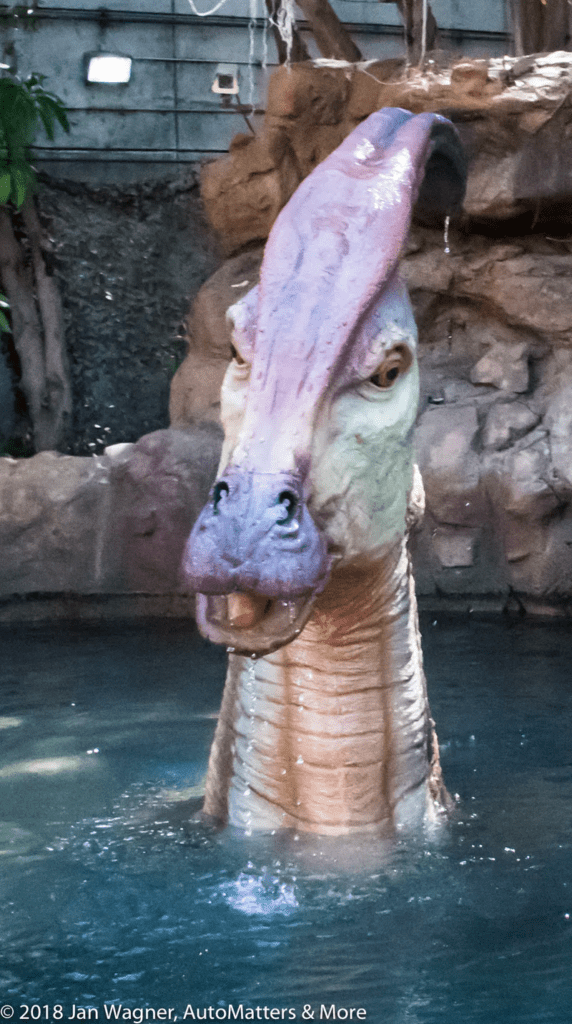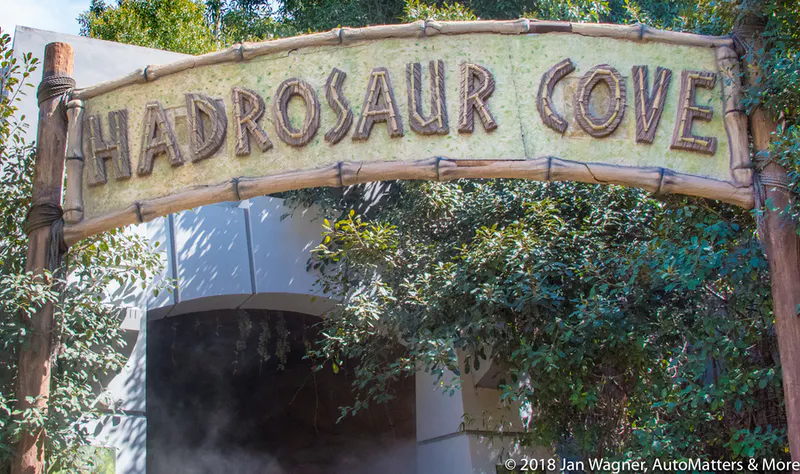 Signs of destruction appear, with a Jurassic Park Jeep dangling perilously alongside a wall.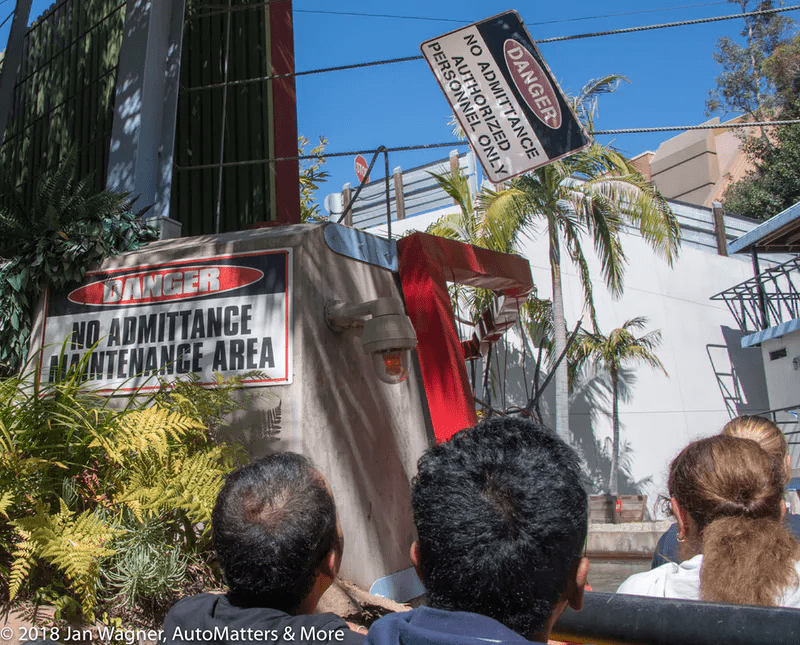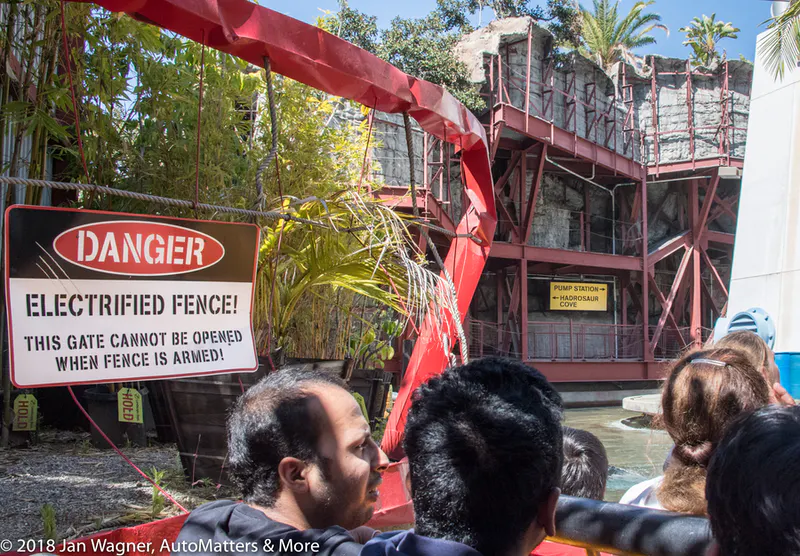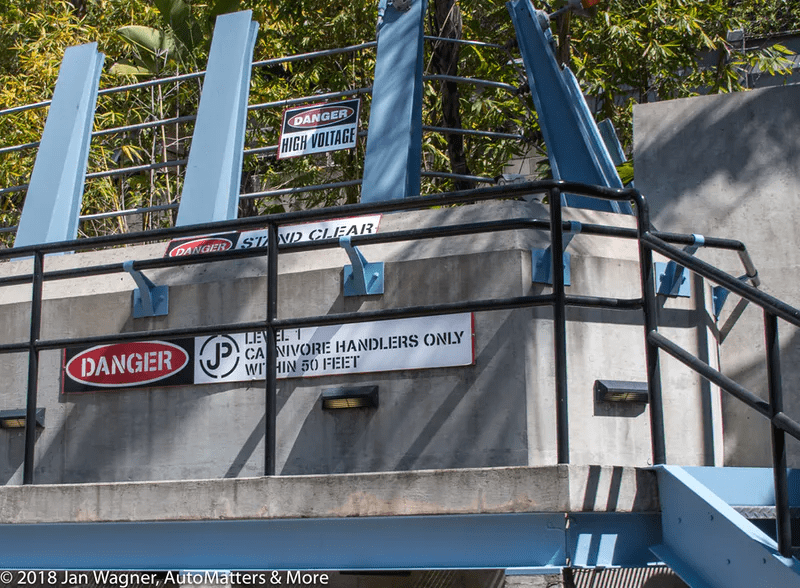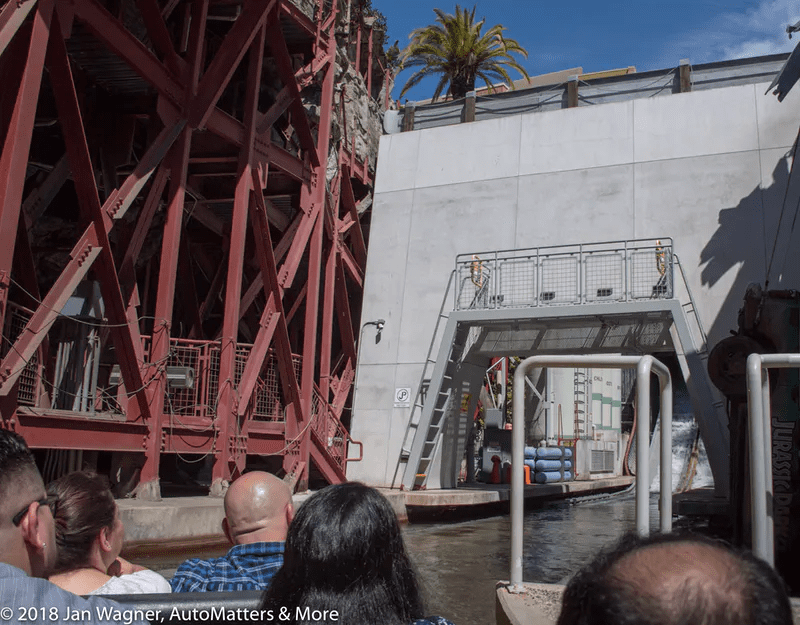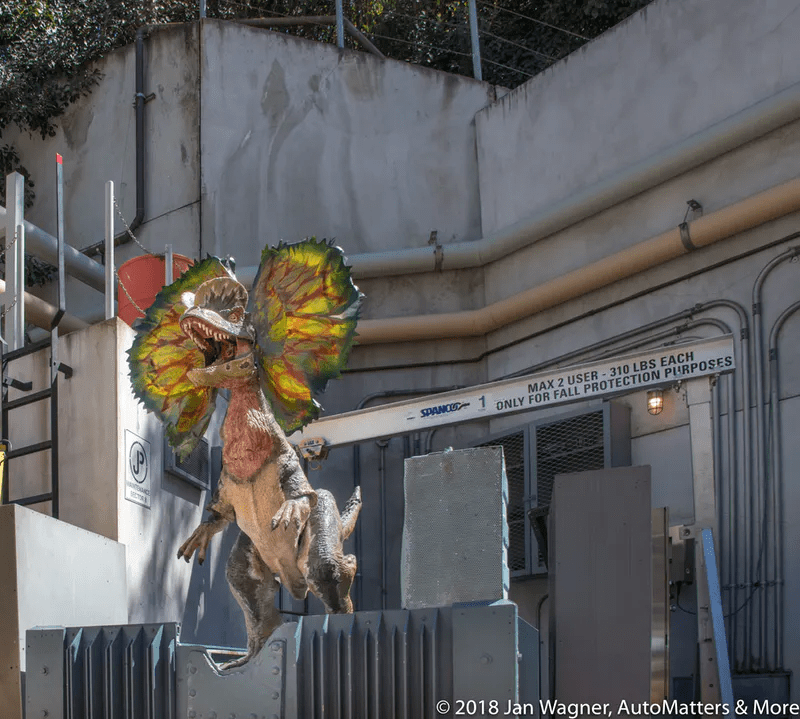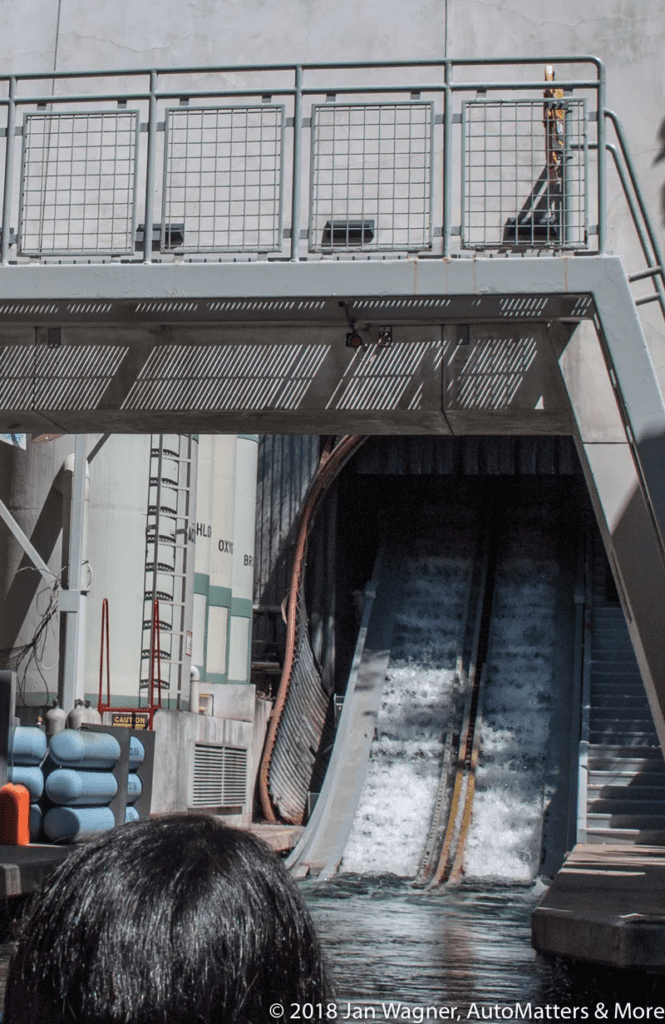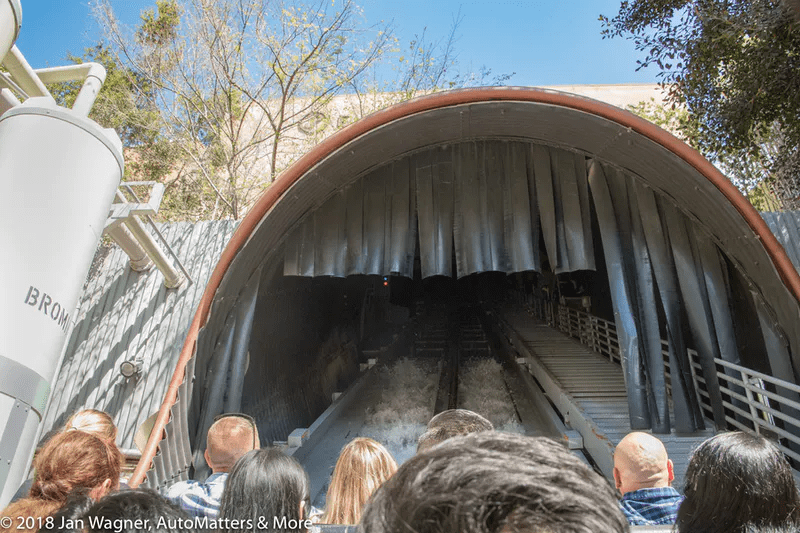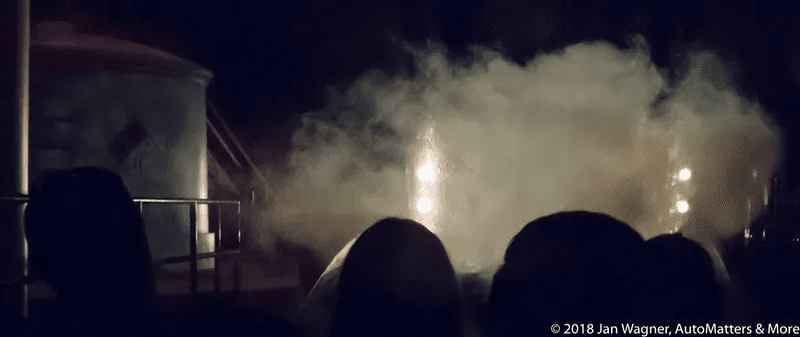 As our boat climbs up a long, steep ramp, suddenly we are confronted by – and pass directly under – the gaping jaws of a huge, animatronic Tyrannosaurus Rex!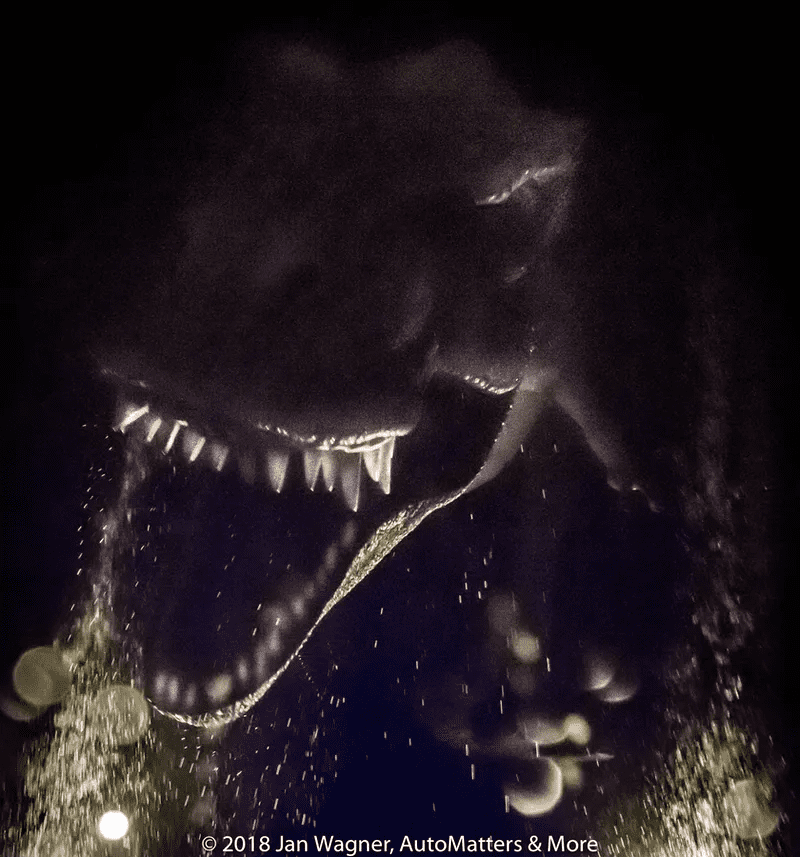 Somehow we manage to survive that frightening encounter, but soon our boat makes a steep, terrifying plunge to the water below, creating a huge wave of water that drenches us.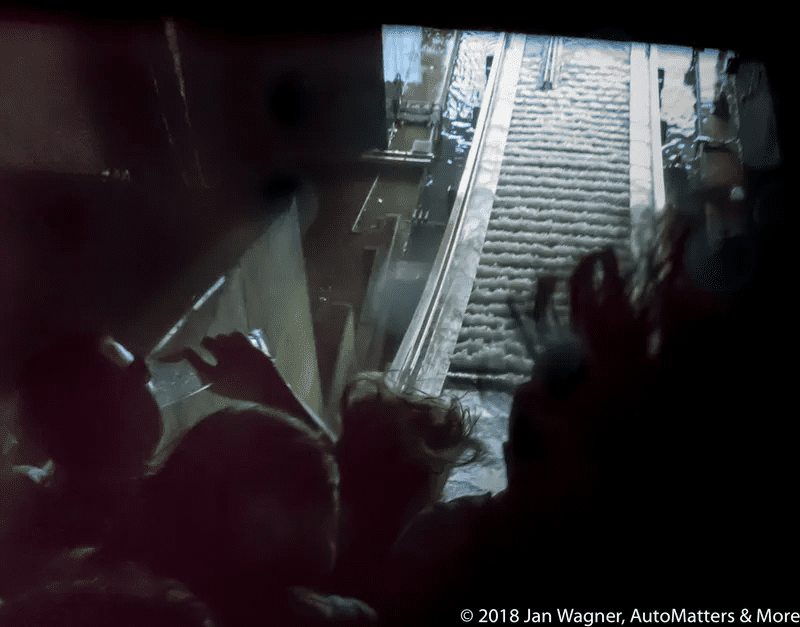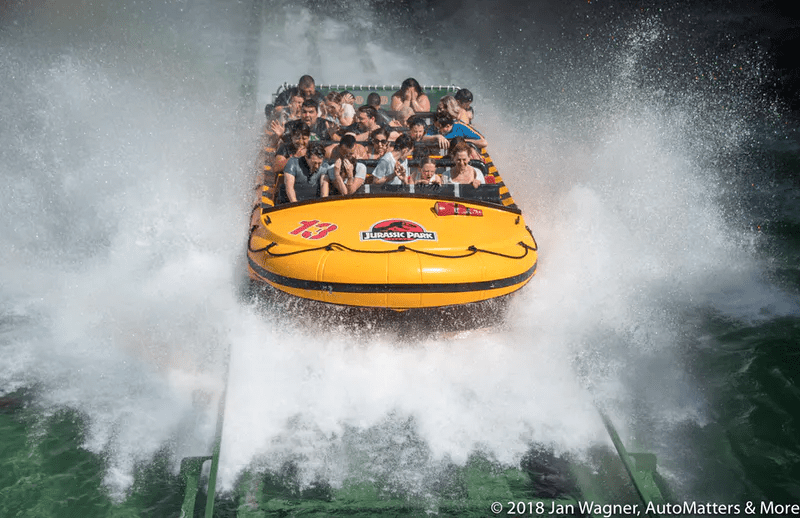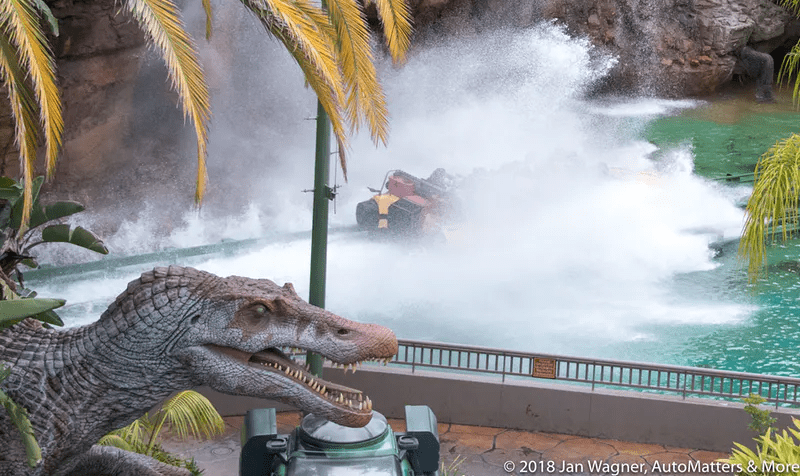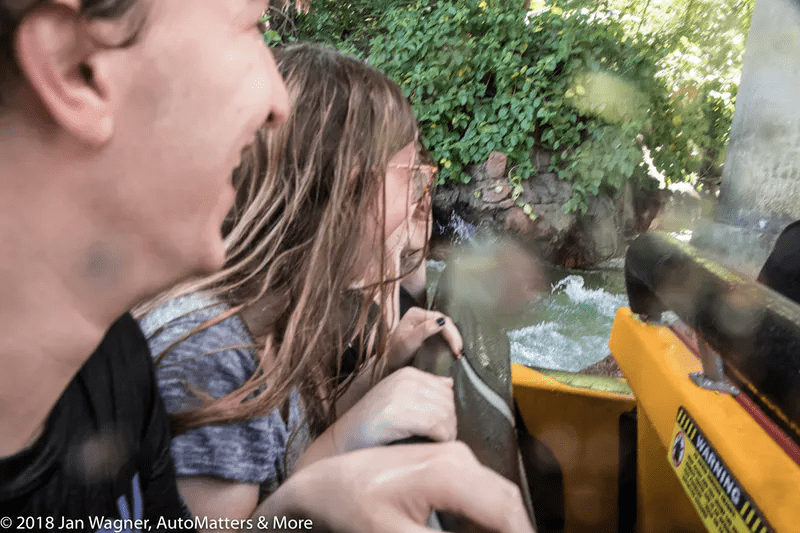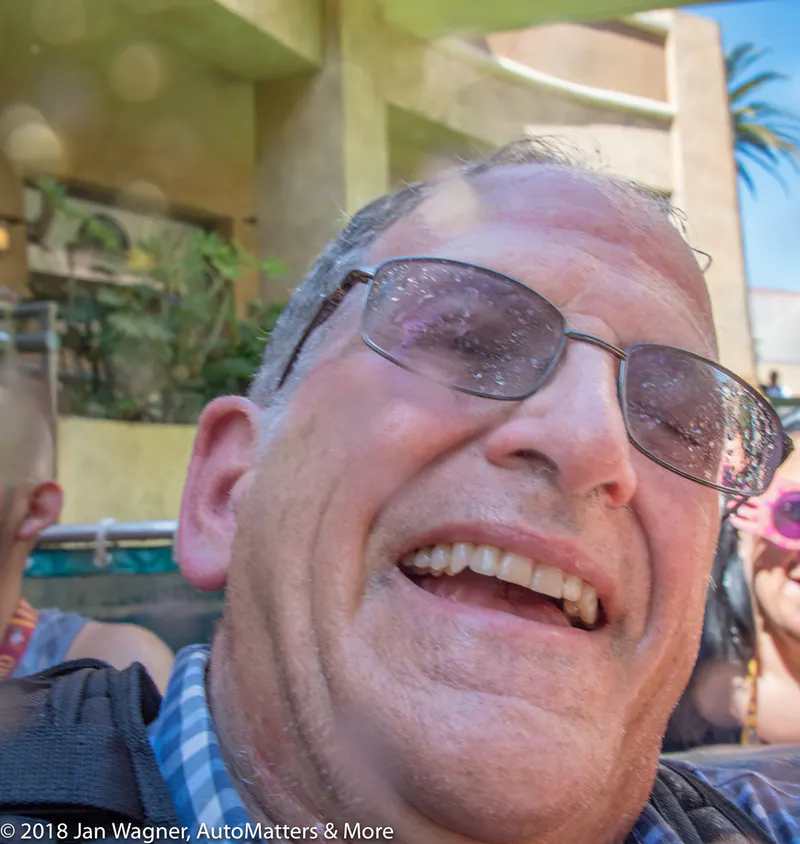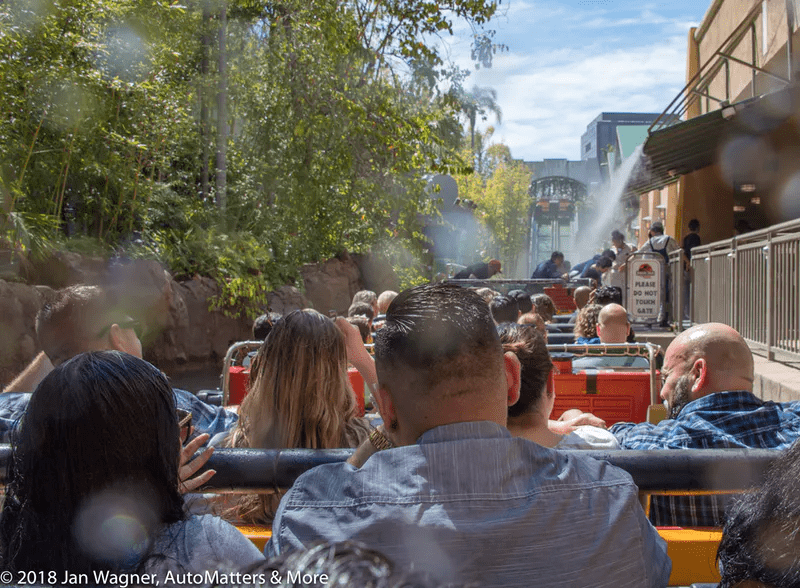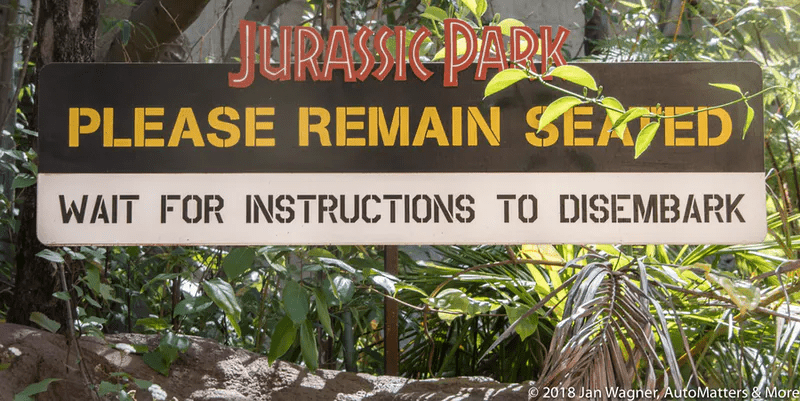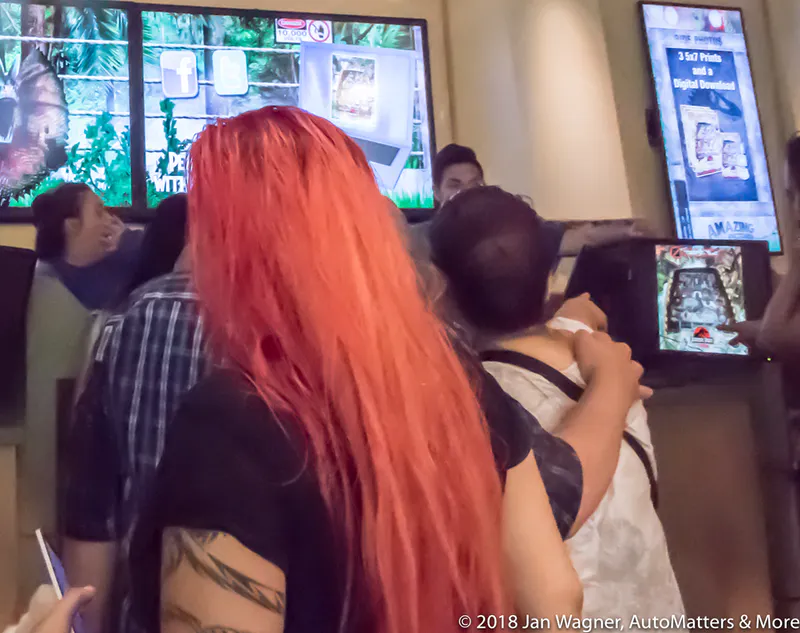 Soon "Jurassic Park – The Ride" will become as extinct as the dinosaurs that inspired it, so that it can be replaced with a new, next generation, high tech "Jurassic World" thrill ride in 2019. There is still time to enjoy the original, but hurry – it will close on September 3rd.View gallery image

A new film – "Jurassic World: Fallen Kingdom" – opened on June 22, 2018.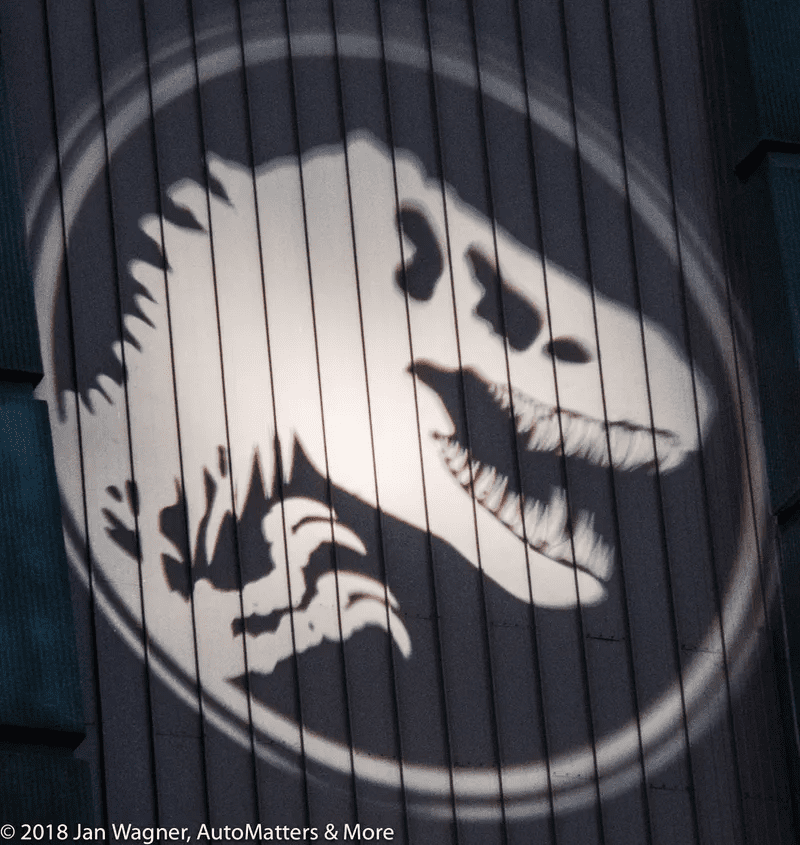 UPDATE: Two Los Angeles locals broke the ride record for "Jurassic Park – The Ride" by experiencing it 62 times in 13 hours with a twist SHE didn't see coming! We dare you not to cry watching this heart-warming surprise proposal. Click here to watch it on YouTube:
COPYRIGHT © 2018 BY JAN WAGNER – AUTOMATTERS & MORE #541R4