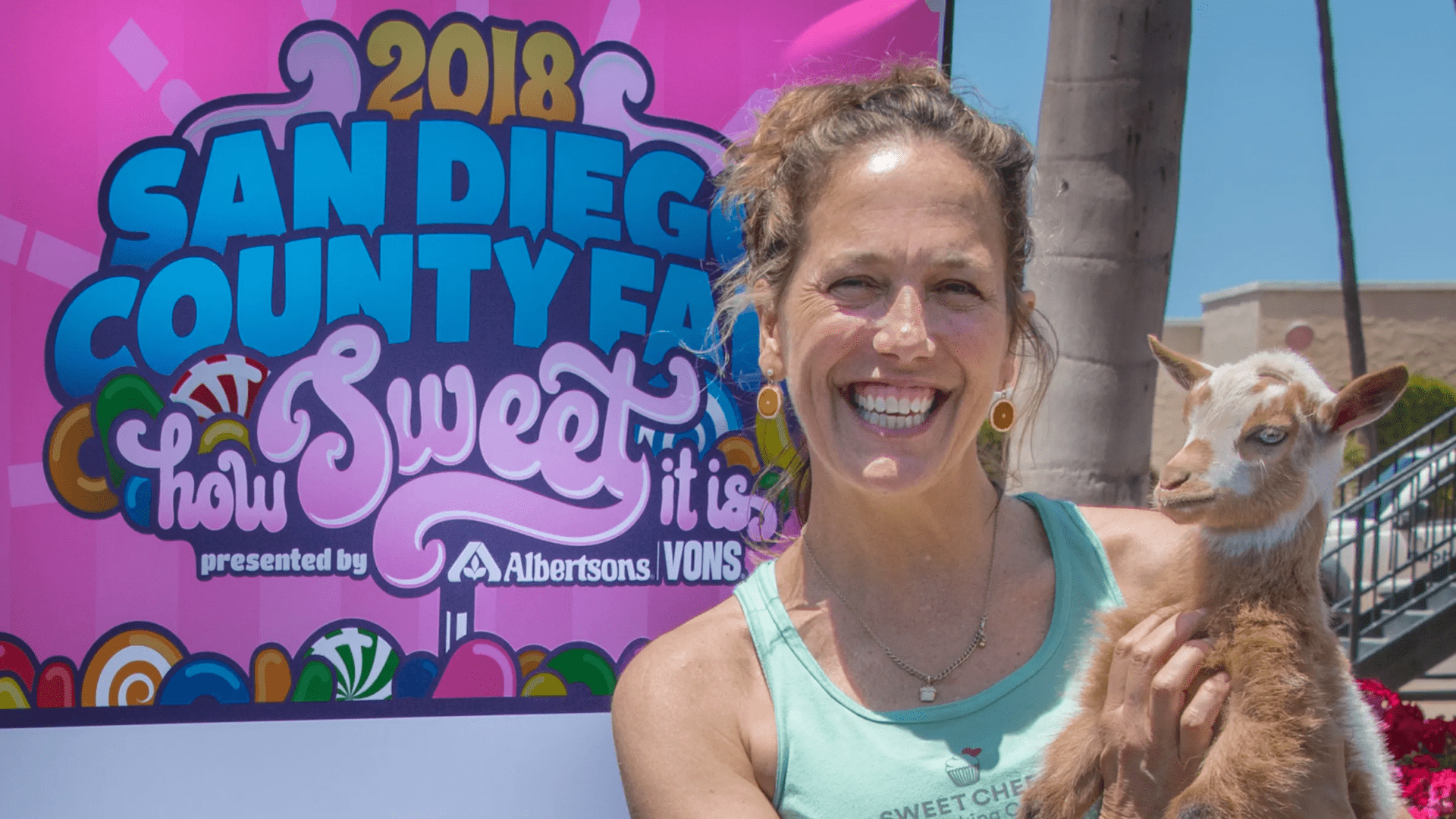 "SOLO—A STAR WARS STORY" + SAN DIEGO COUNTY FAIR PREVIEW
Have fun at the movies and at the Fair!
"SOLO—A STAR WARS STORY"
This latest STAR WARS film blends a swashbuckling pirates vibe with that of a gun-fighting western, in a galaxy far, far away, and then for good measure throws in an exciting car chase scene (okay – they're actually speeders)! Directed by Ron Howard, and written by Jonathan Kasdan and Lawrence Kasdan, "Solo—A STAR WARS Story" represents a long-awaited, welcome return to a STAR WARS film that is full of fun, action and adventure.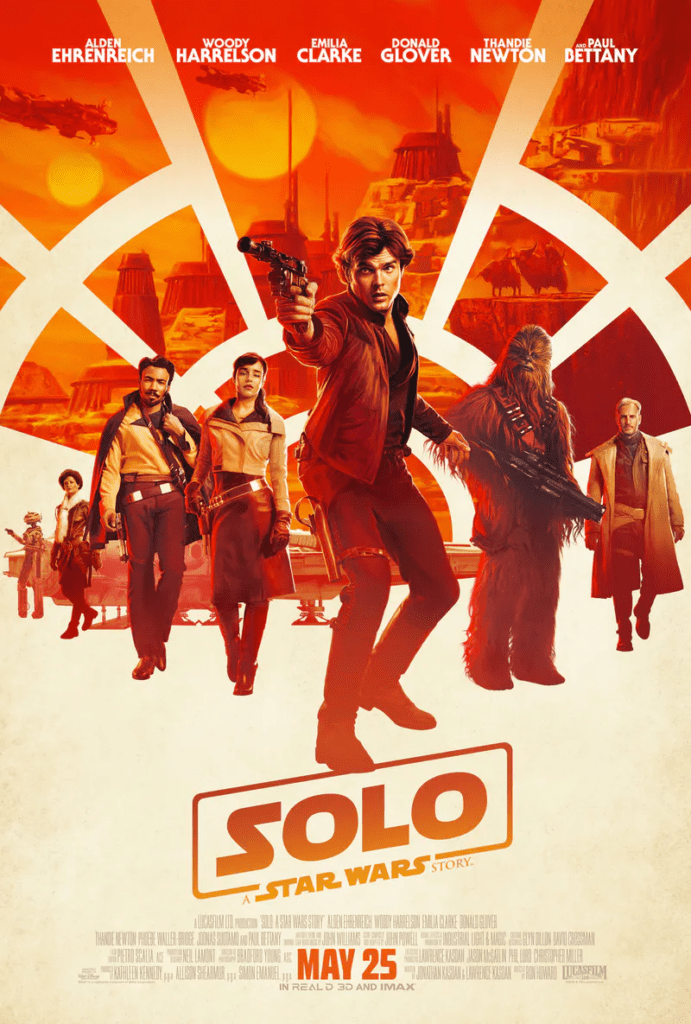 The story revolves around a few well-developed characters: some who we already know and love, albeit several years before we originally knew them – and some new ones, including the very well cast Woody Harrelson as Beckett, the shrewd ringleader of a gang of thieves.
Alden Ehrenreich absolutely nails the beloved title character Han Solo, but he will probably not remind you of Harrison Ford. That's okay. He owns his character, masterfully portraying him as a confident, tough, likeable, clever, energetic, charming, resilient and somewhat reckless young scoundrel. As the Lou Grant character from the "Mary Tyler Moore Show" might have said to describe him, Han Solo's got spunk!
You'll see how he meets and befriends the fiercely loyal, nearly two-centuries-old Wookiee named Chewbacca; encounters the charismatic, multi-dimensional, stylish (he wears capes!) gambler named Lando Calrissian (Donald Glover); and how he gets his hands on the Millennium Falcon and begins to fight the good fight. L3-37, Lando's co-pilot and highly skilled navigator, is a droid with an awesome, take-no-guff-from-anyone attitude – an outspoken advocate of rights for droids, who she believes are superior, rather than second-class citizens.
Qi'ra (Emilia Clarke) is a strong, savvy, complex, wise, mysterious female lead character that becomes much more than a sidekick and love interest for the young Han Solo. She is a survivor.
Another new character is an endearing, yet tough and rebellious scoundrel named Val (British actress Thandie Newton).
Of course protagonists need a capable villain to round out the cast, and we see that in Dryden Vos (Paul Bettany).
You'll really get a kick out of the speeders chase scene. Just like Steve McQueen had a Mustang in "Bullitt," Han Solo has a hovering speeder. Two were built on a V8-powered, custom chassis for stunt work. Together they went through more than 80 tires, due to wear and tear. Parts on the speeder include a Morris Minor bonnet hinge and a re-fuelling nozzle from a Vickers VC10 aircraft. If only it were dark green and resembled Steve McQueen's Mustang!
"Solo—A STAR WARS Story" is a feel-good film that you'll want to enjoy again and again. It opens in theaters on May 25th.
PREVIEW OF THE 2018 SAN DIEGO COUNTY FAIR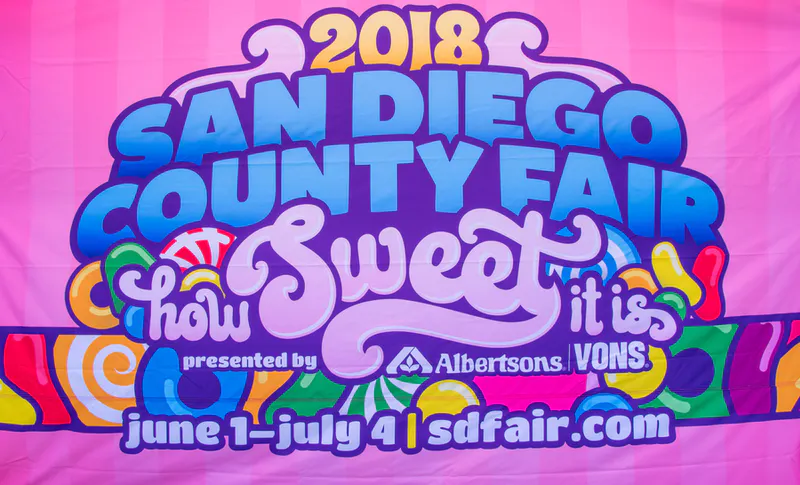 The theme of this year's San Diego County Fair is "How Sweet It Is." Speaking of sweets, if you like them – and who doesn't – you're going to love the Chocolate Pasta at Chicken Charlie's.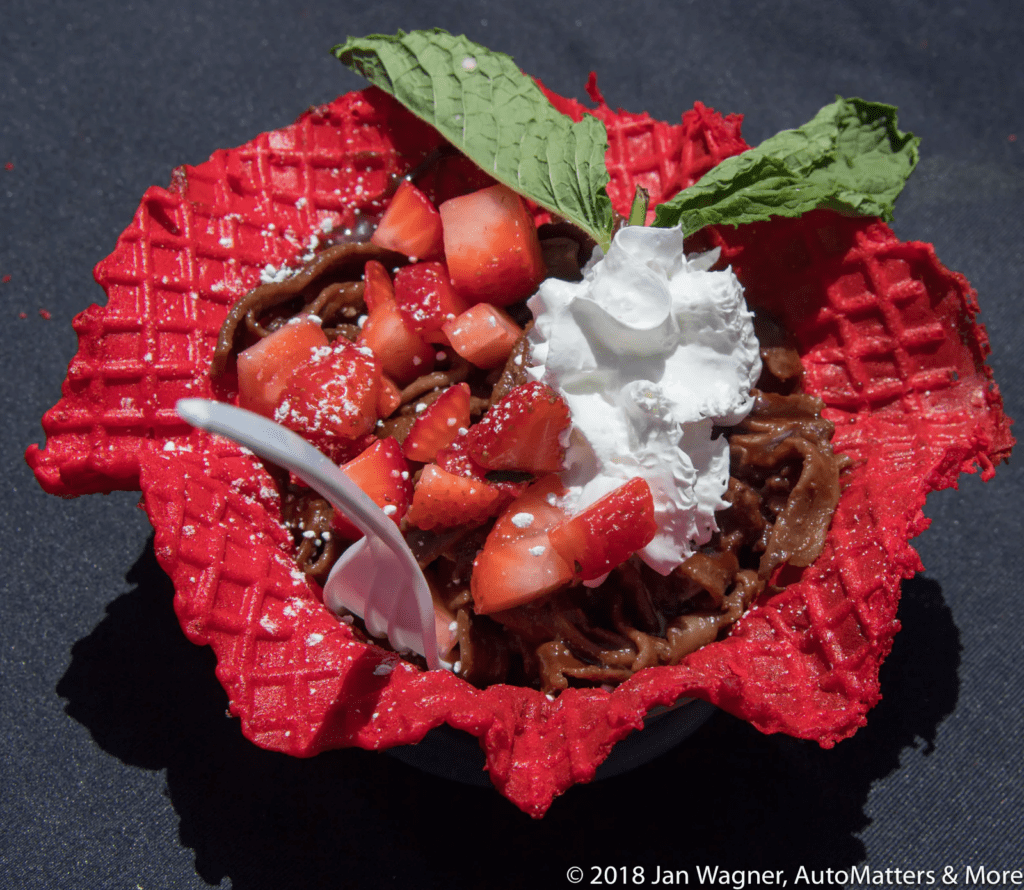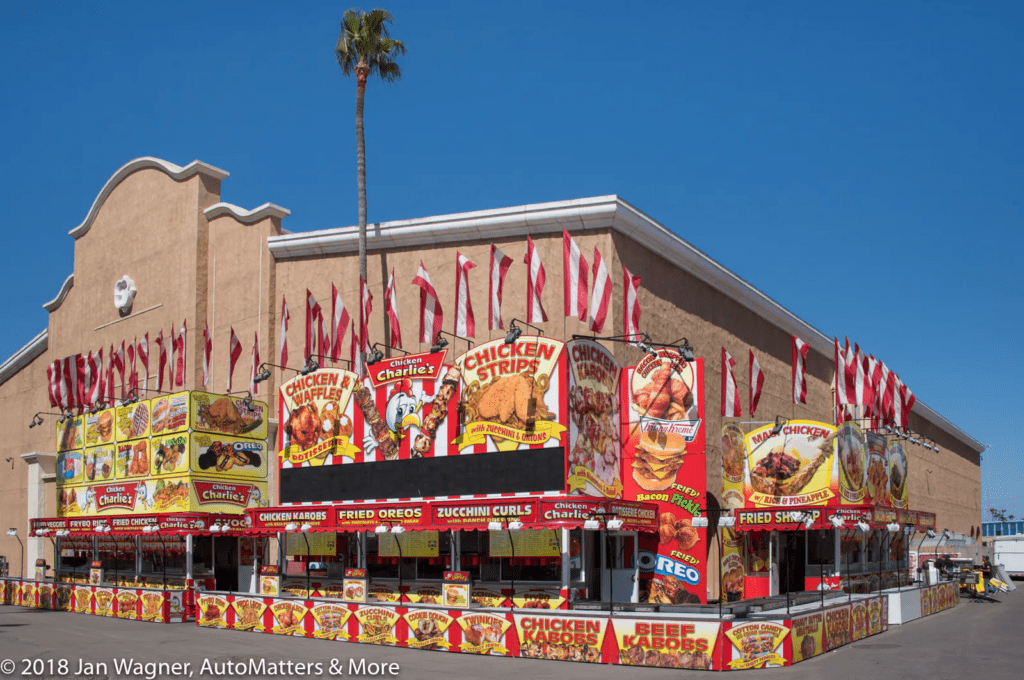 There will be a ton of fun stuff to see, hear, do and eat at the Fair – so much so that you'll surely want to go back again and again. It is also an incredible value. The hot tip is getting their "Best Pass Ever." That will give you unlimited entry to the Del Mar Fairgrounds for just $28.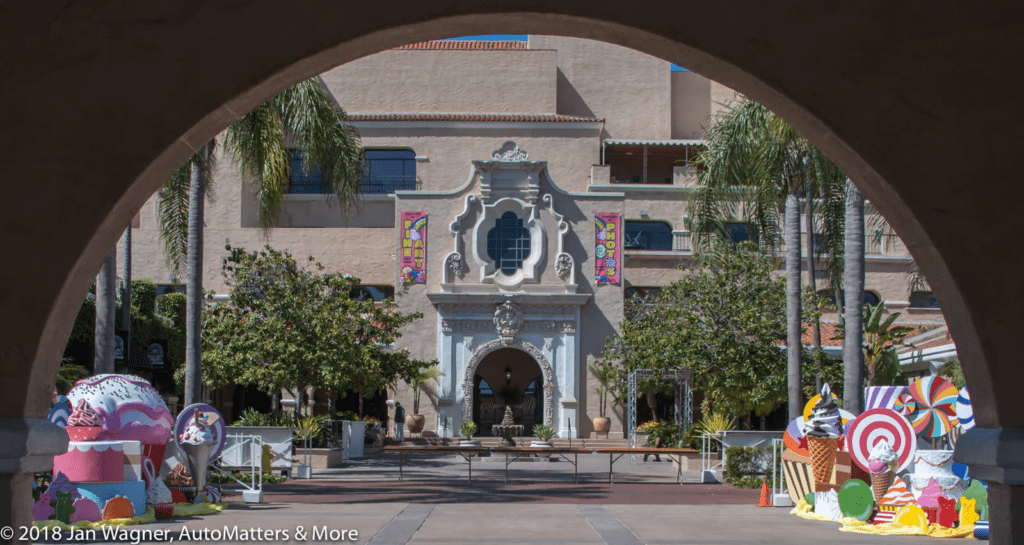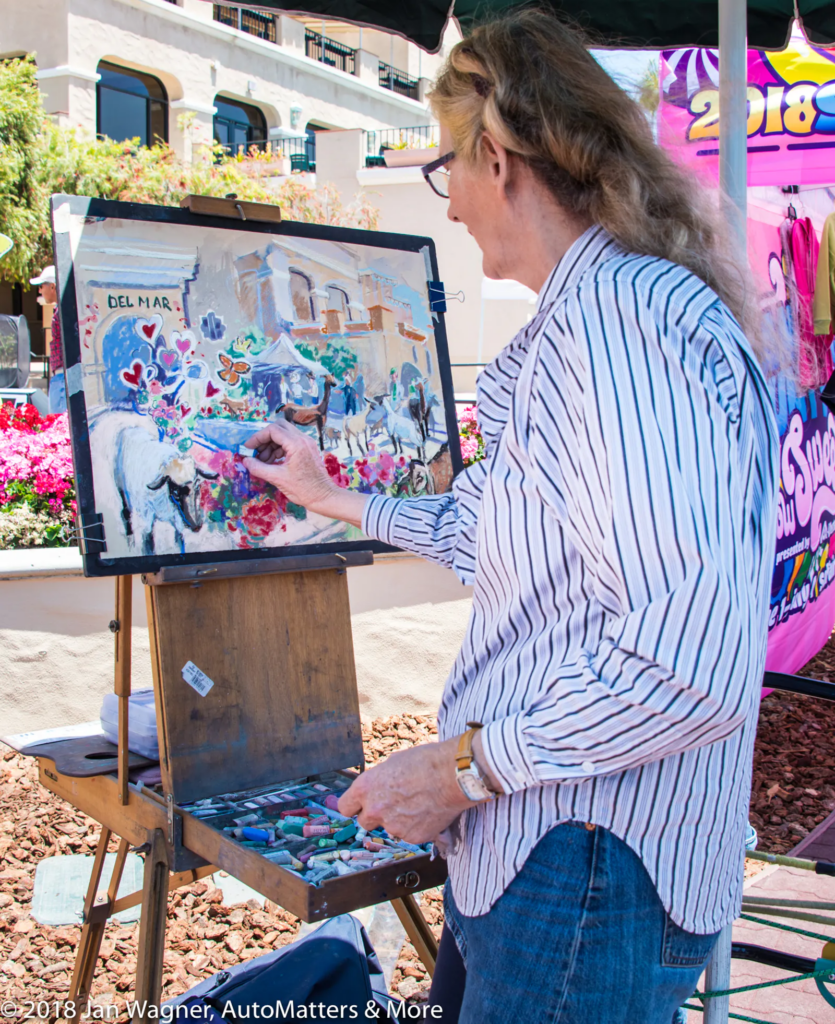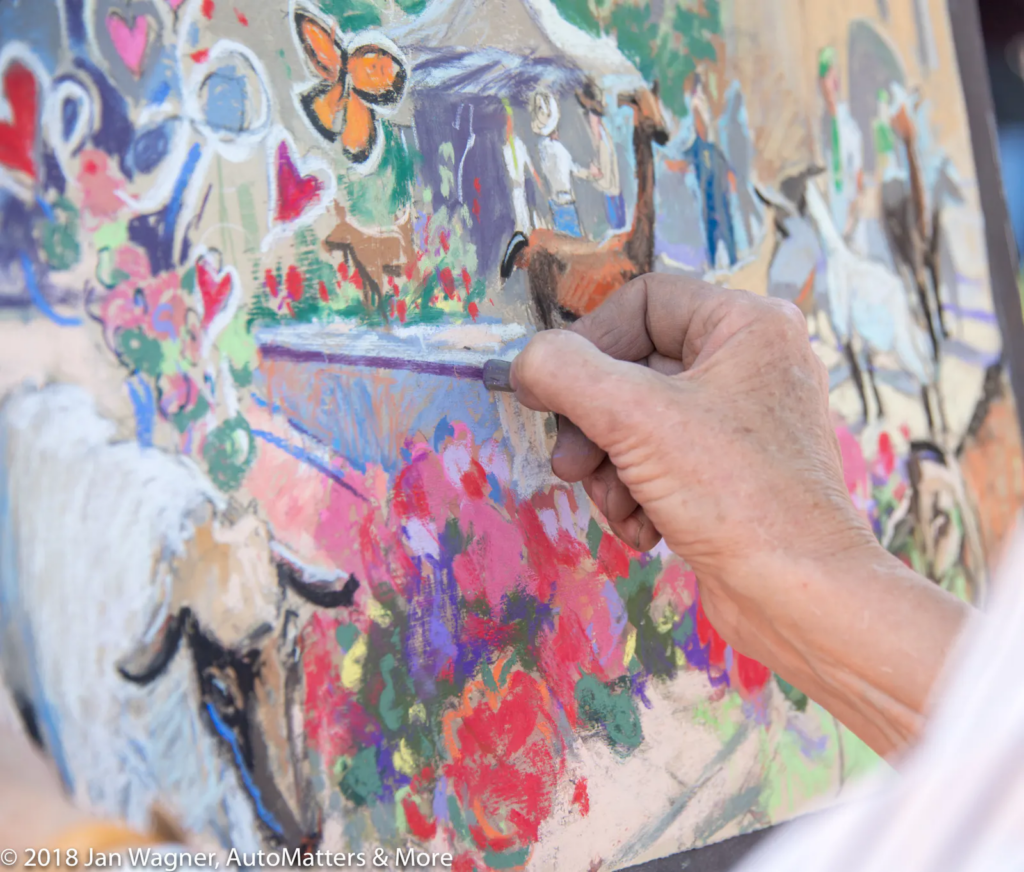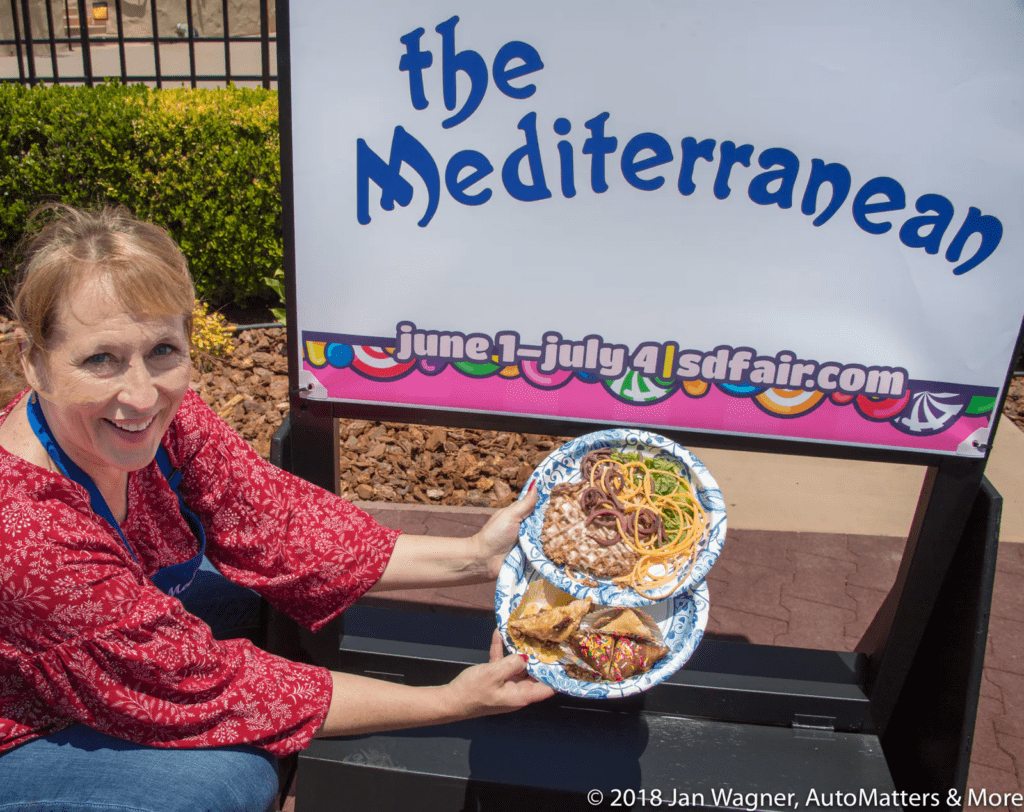 I watched them assembling one of the model railroads in the Garden Show area. The layout includes a volcano!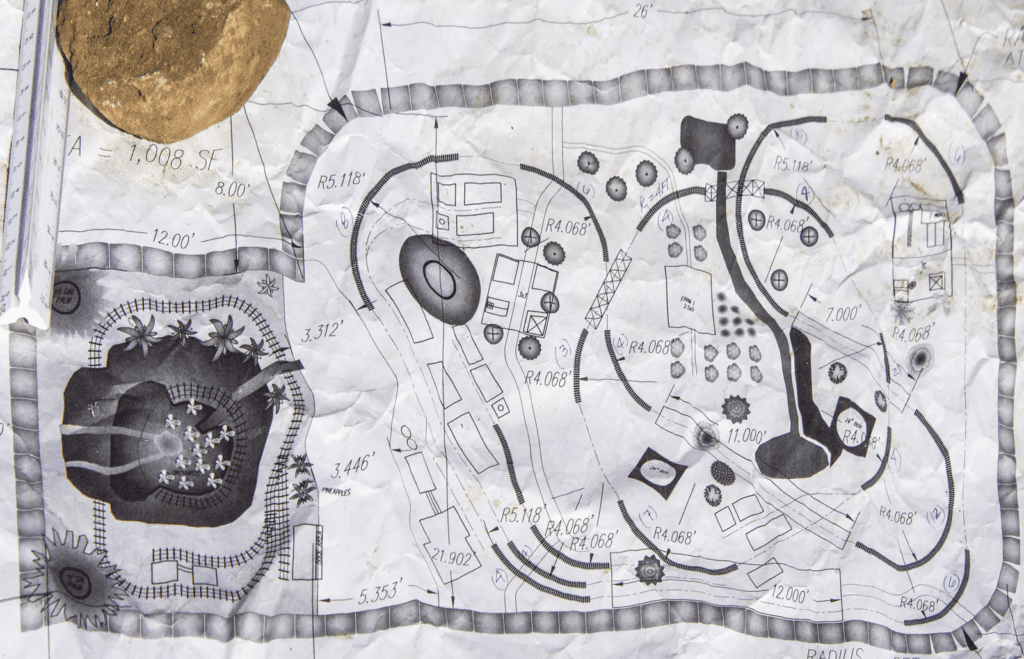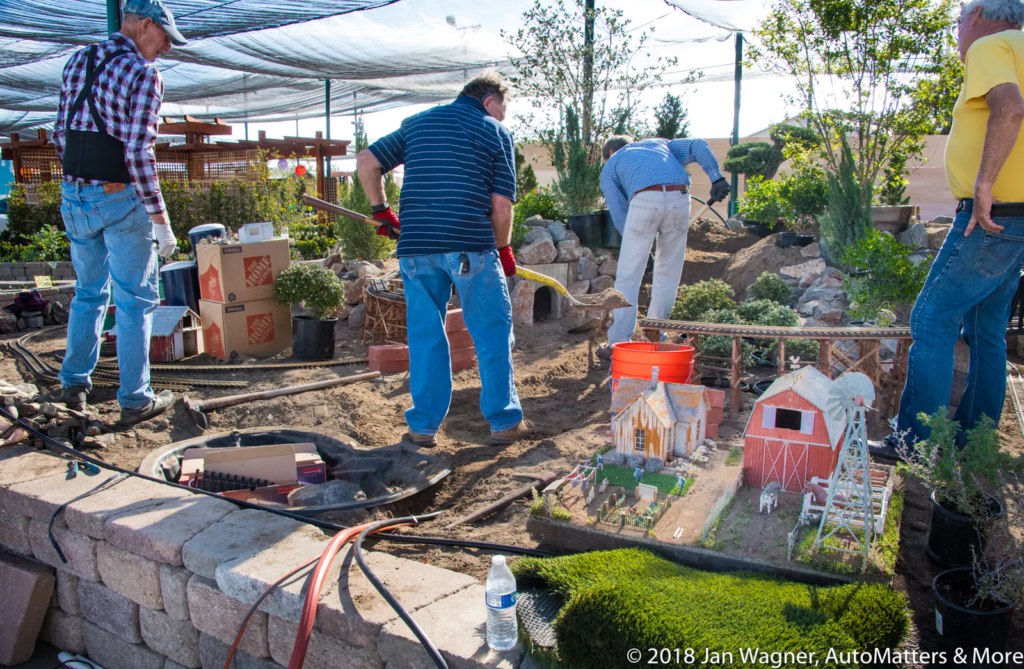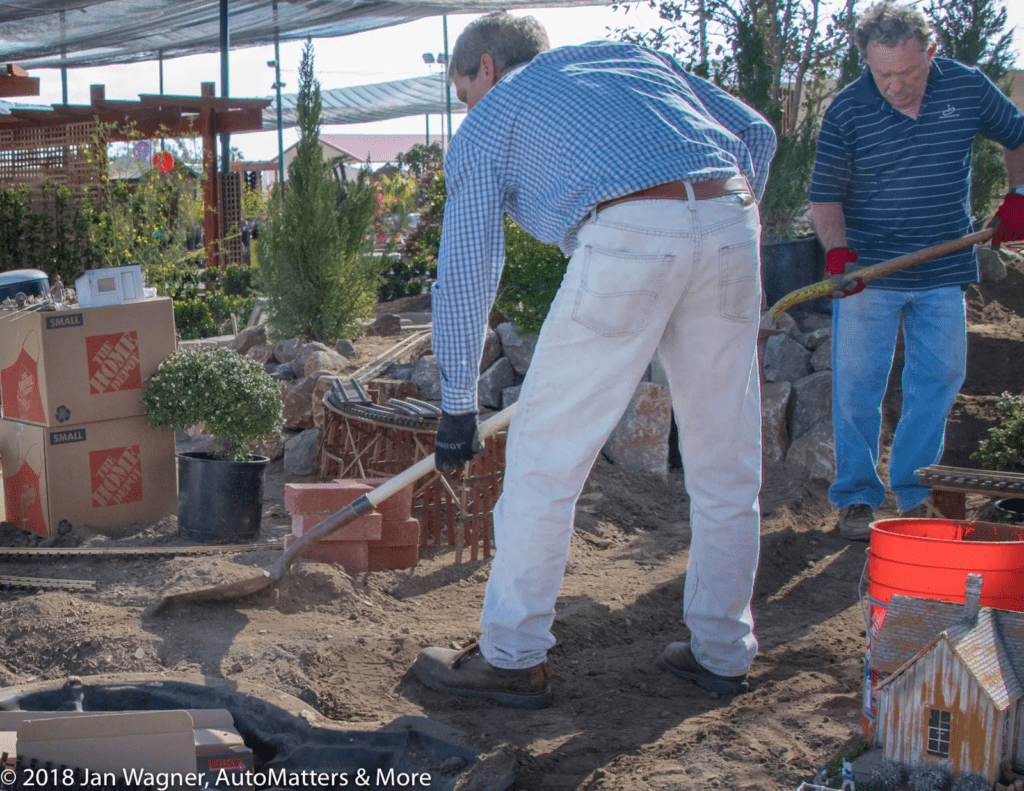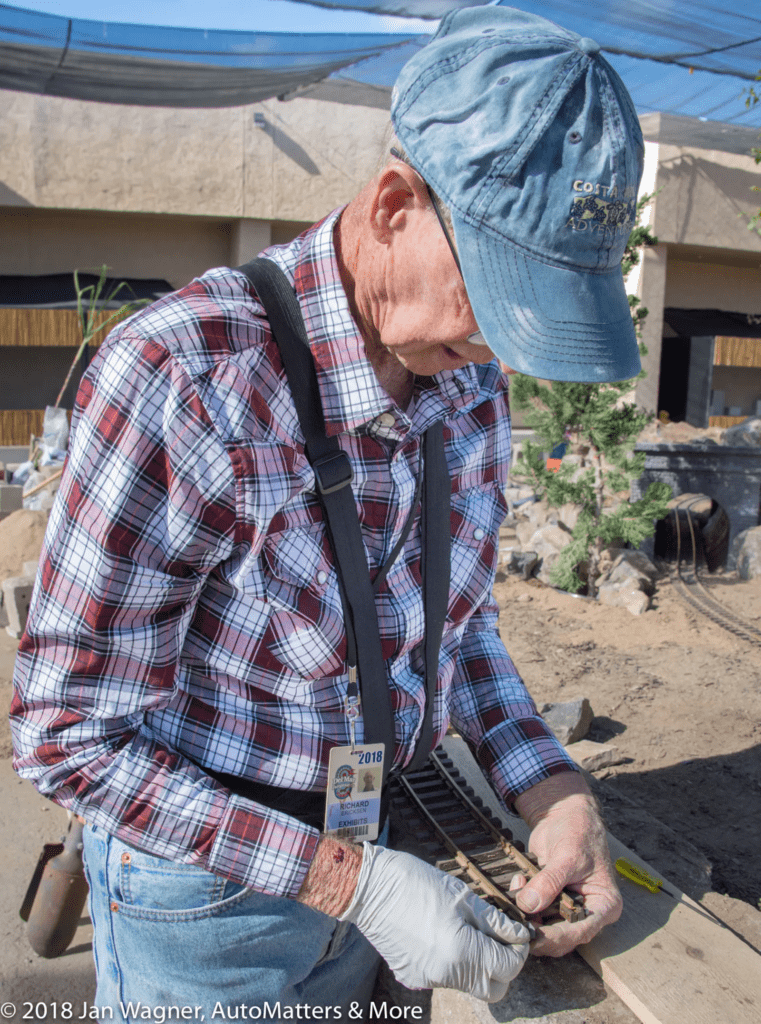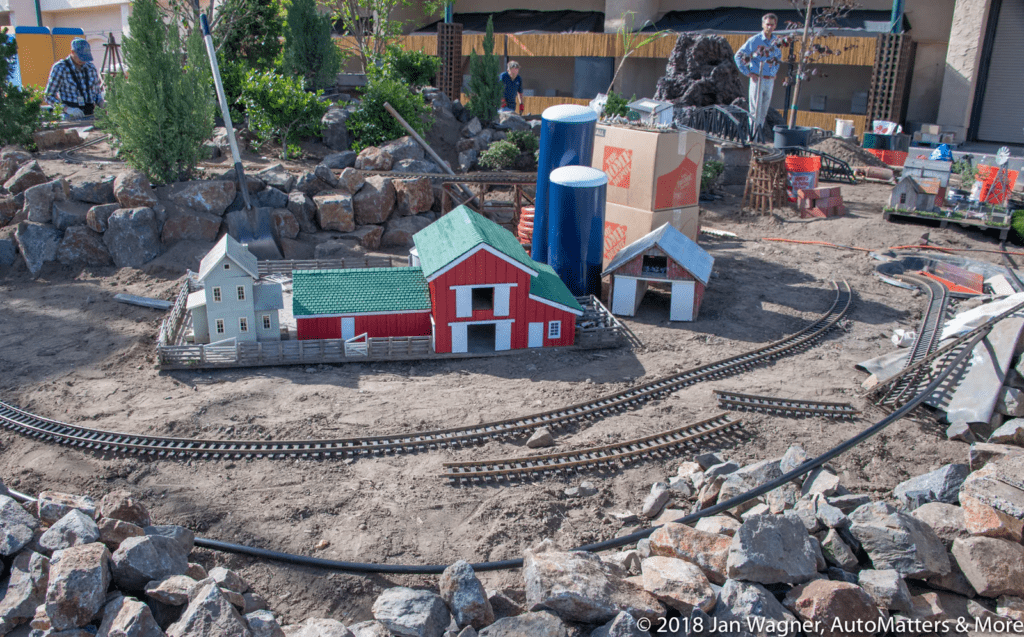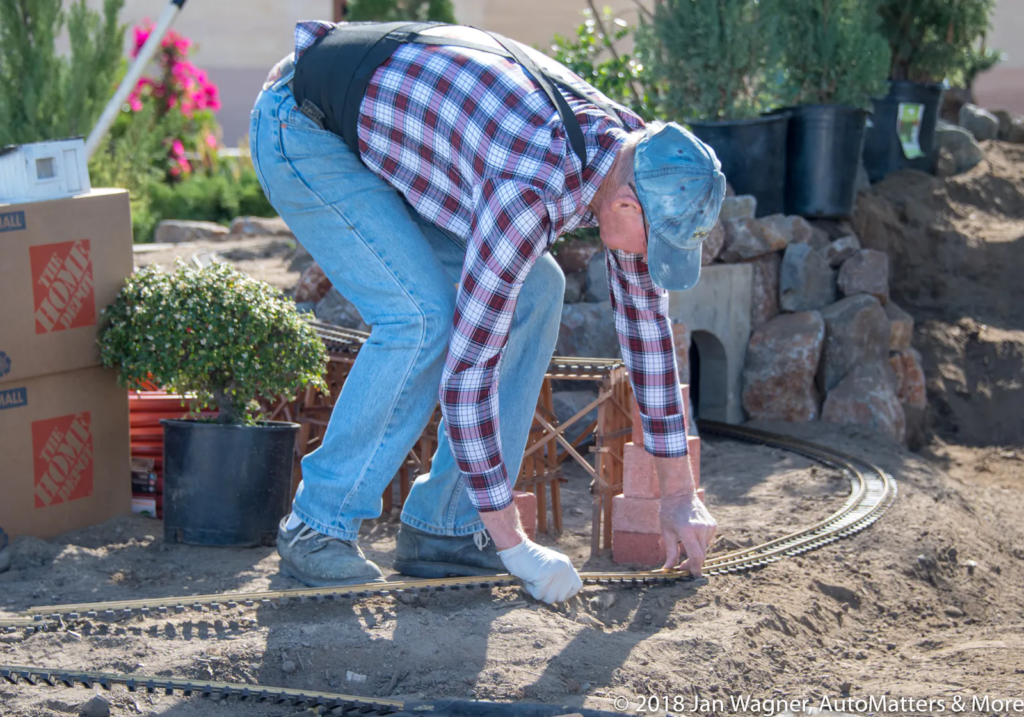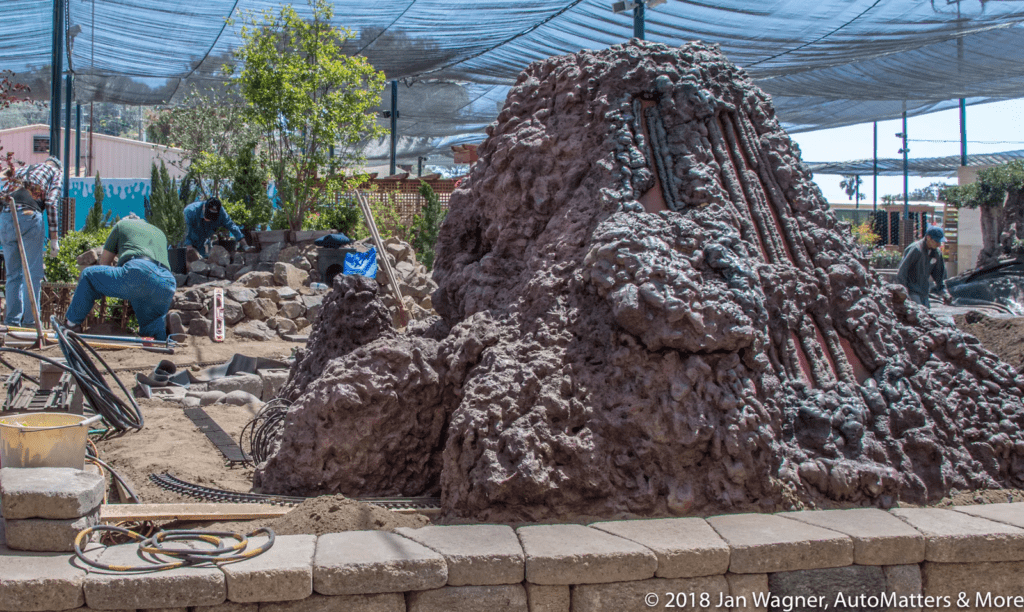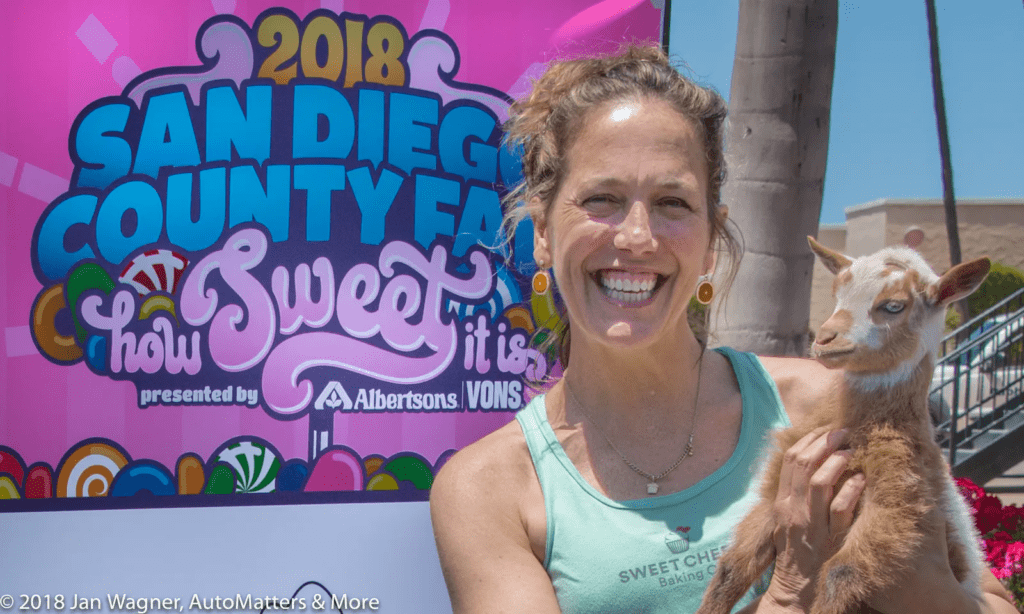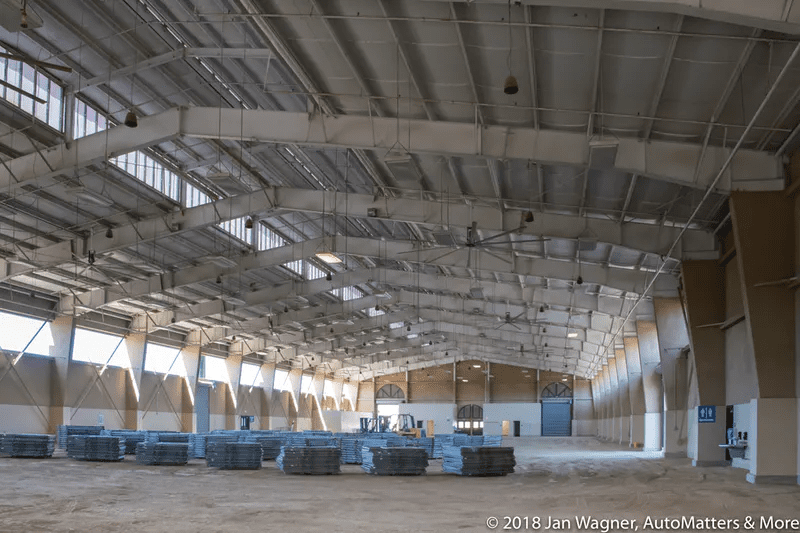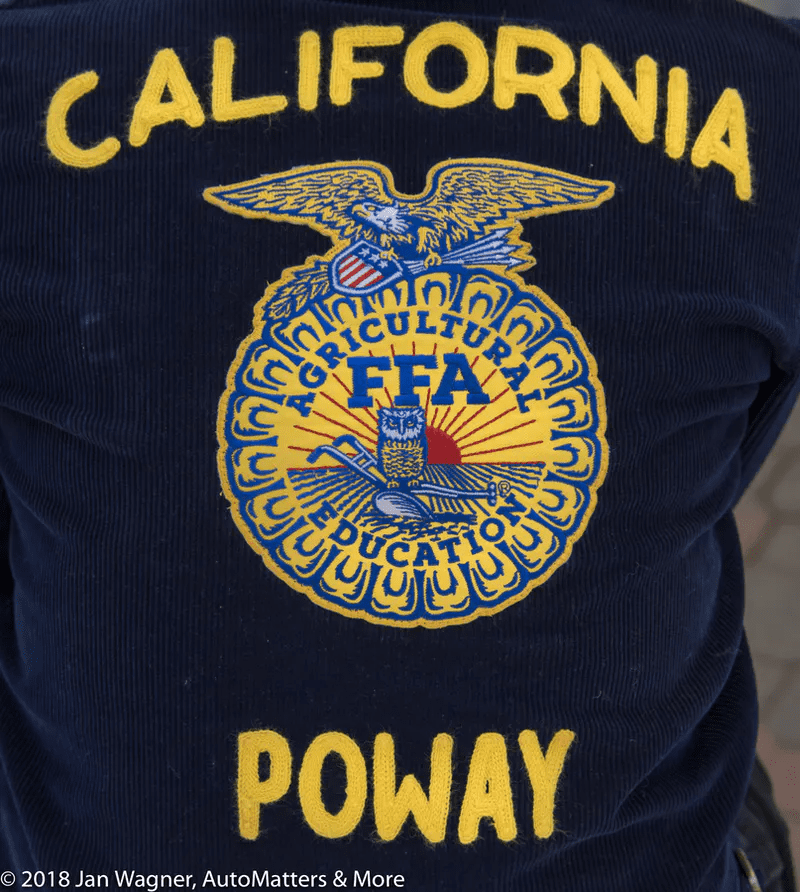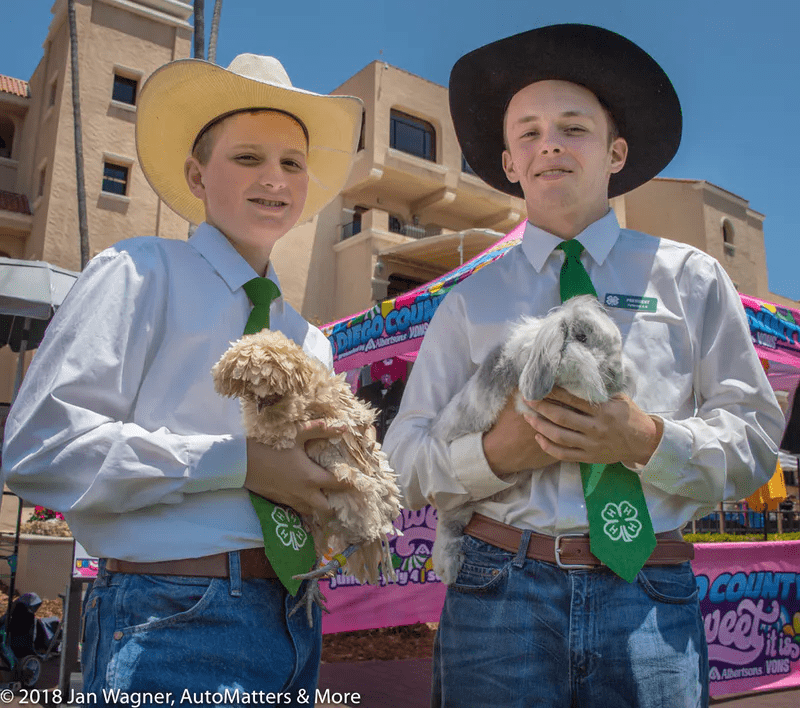 Try your hand at the corn-husking contest and you'll get to take the corn home! The daily entertainment includes a variety of live music performances.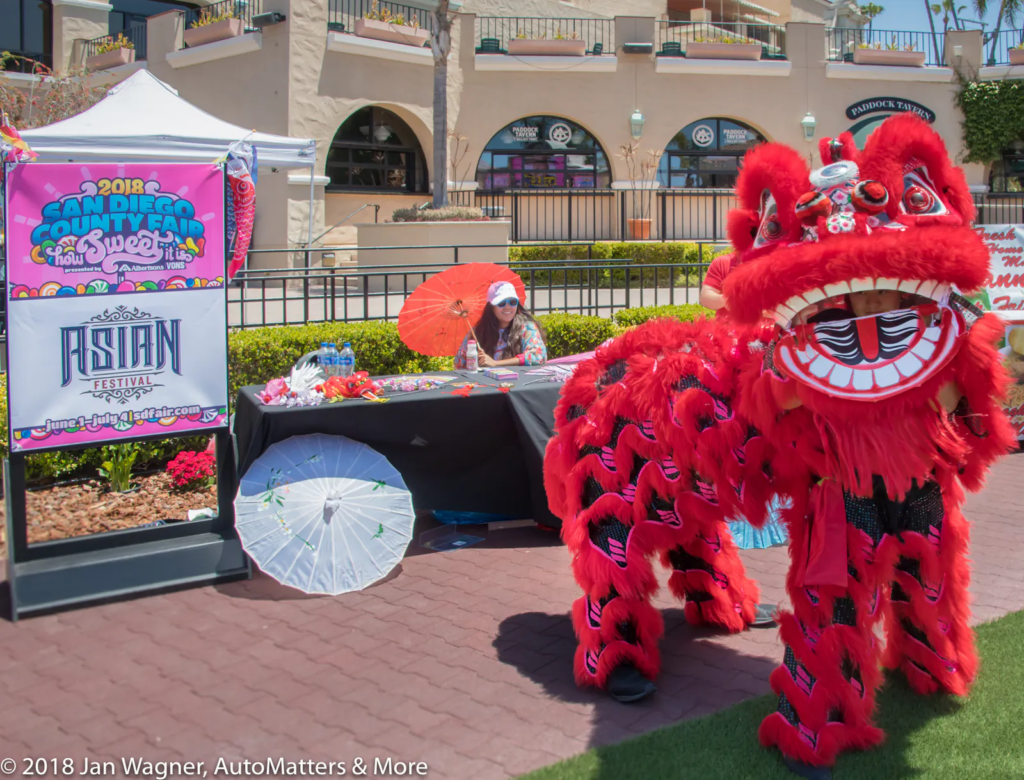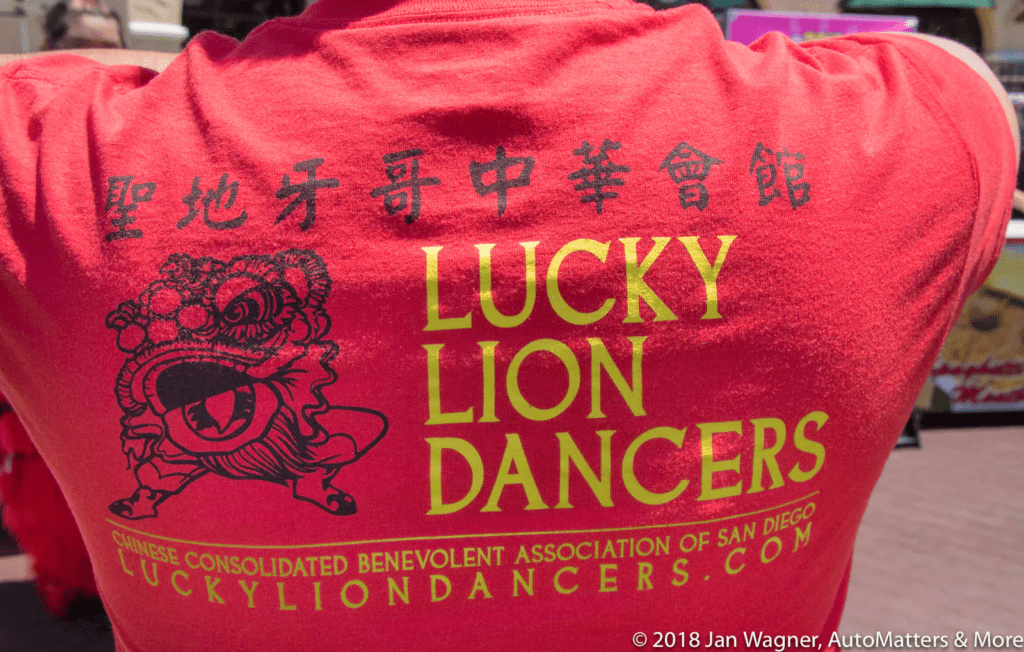 I especially enjoy the motorsports events in the Del Mar Arena, and participating in the "Car Shows at the Fair."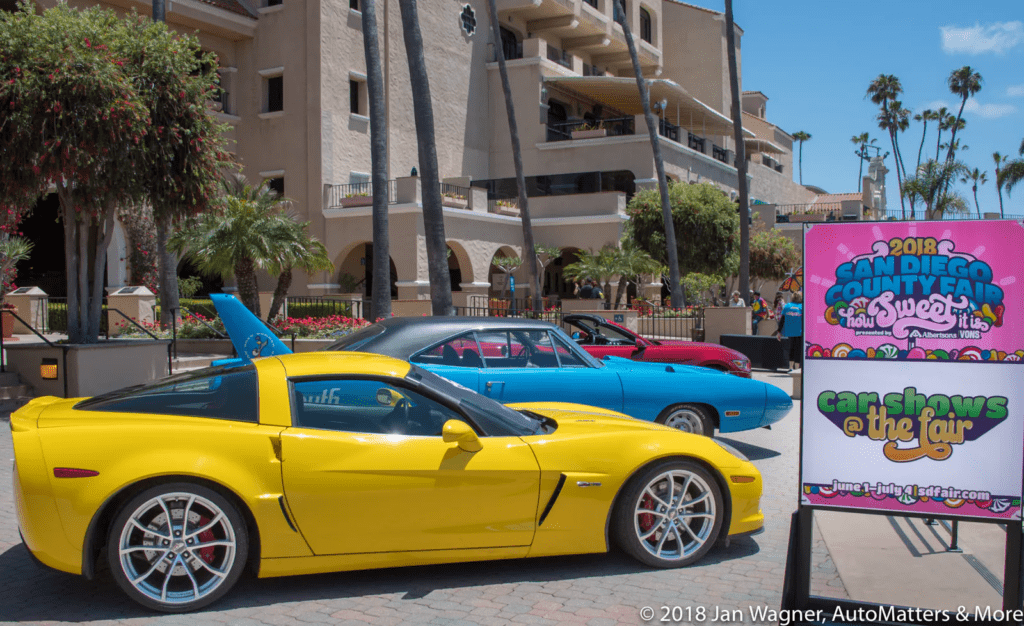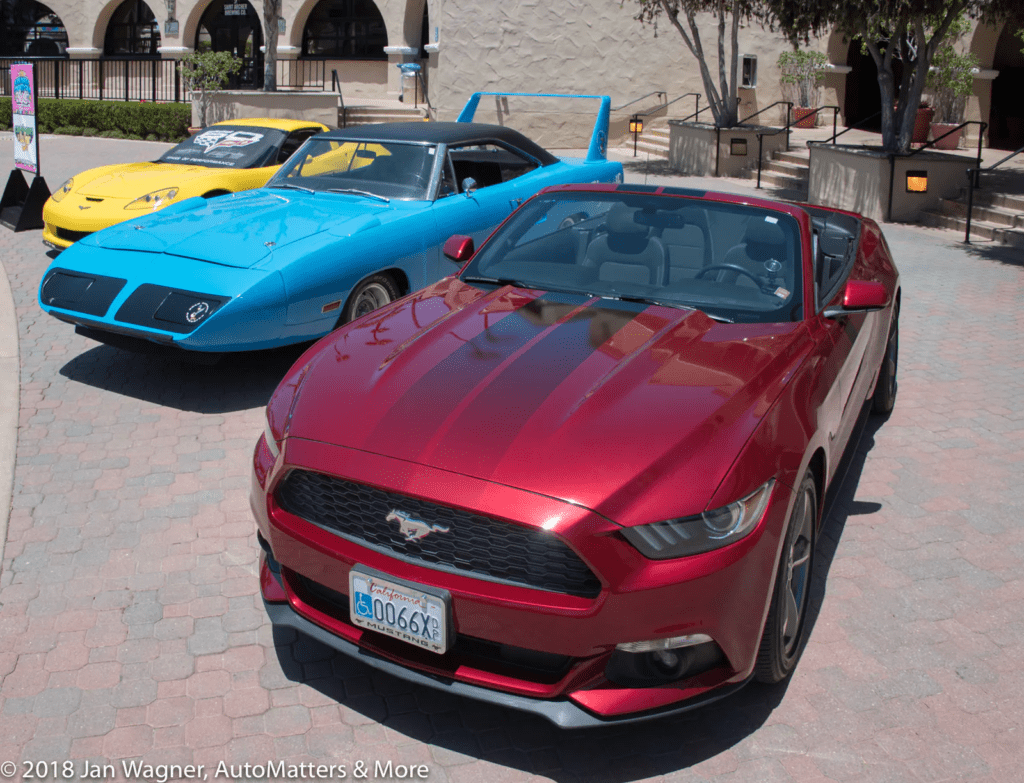 The many exhibits and competitions include woodworking…

… crafts, hobbies…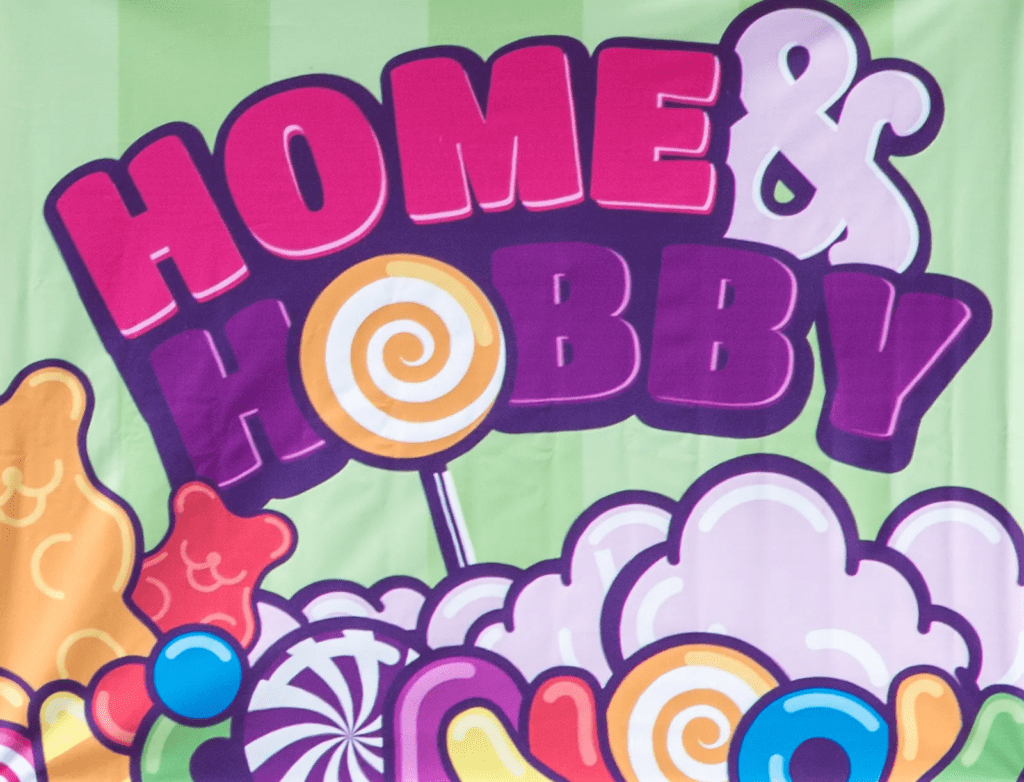 … photography…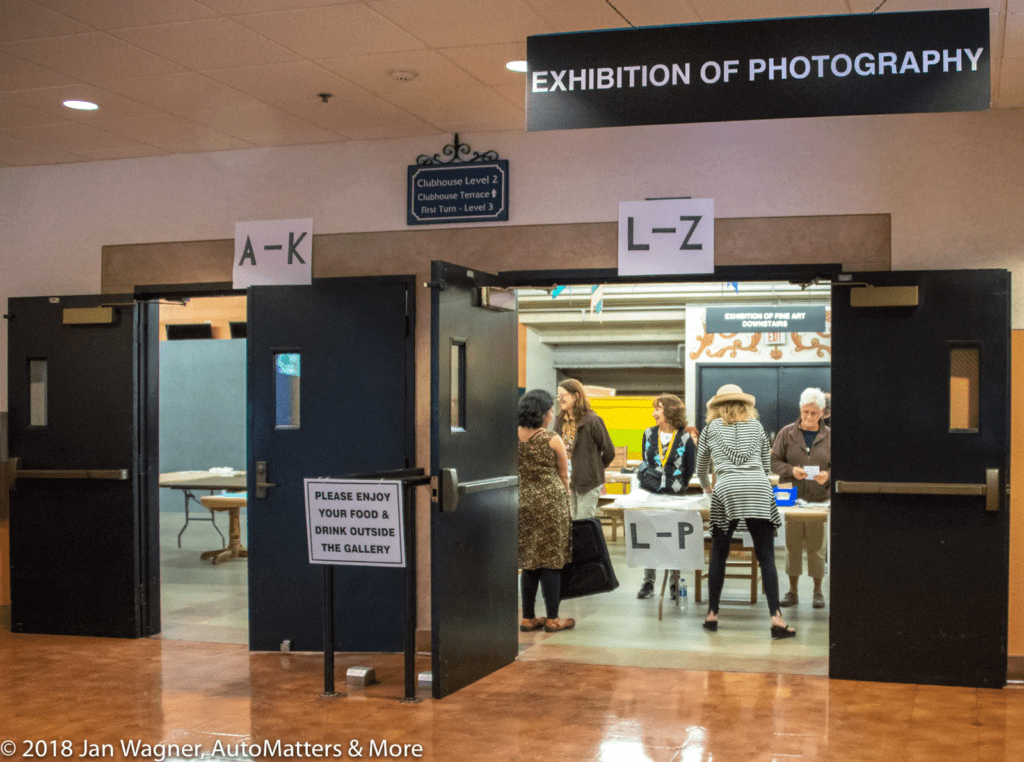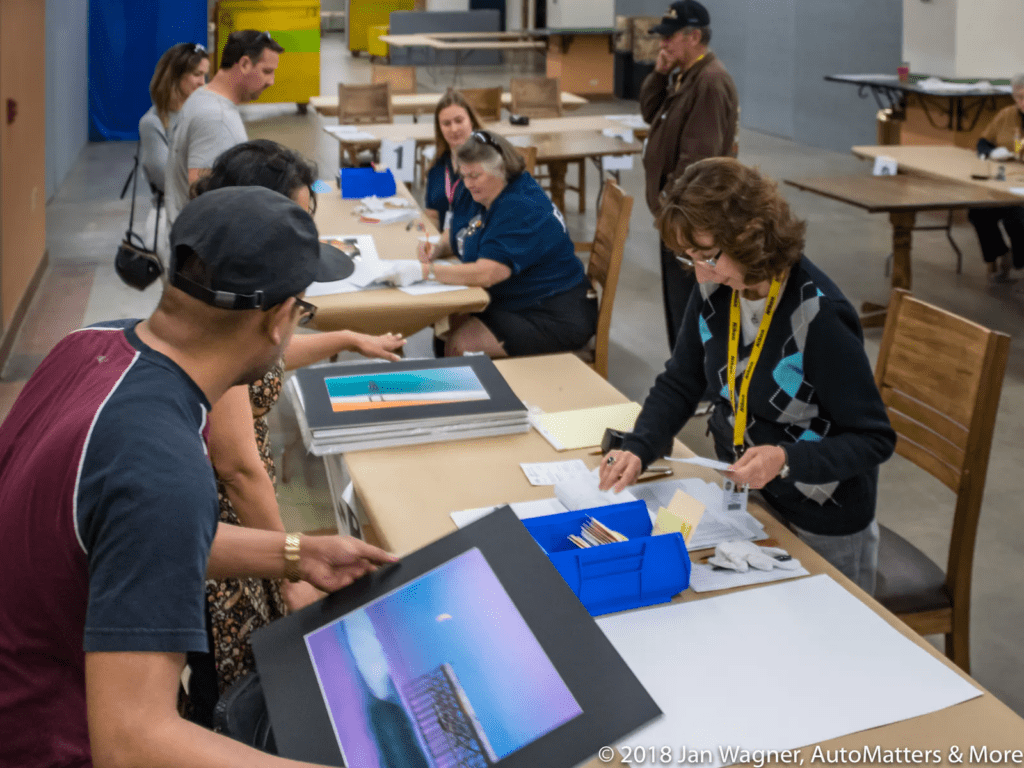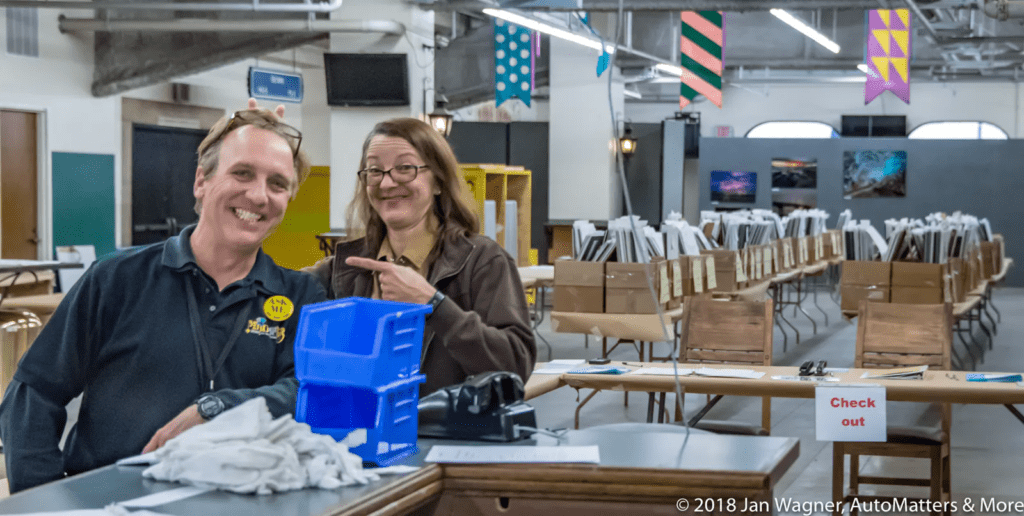 … gems and minerals, fine art…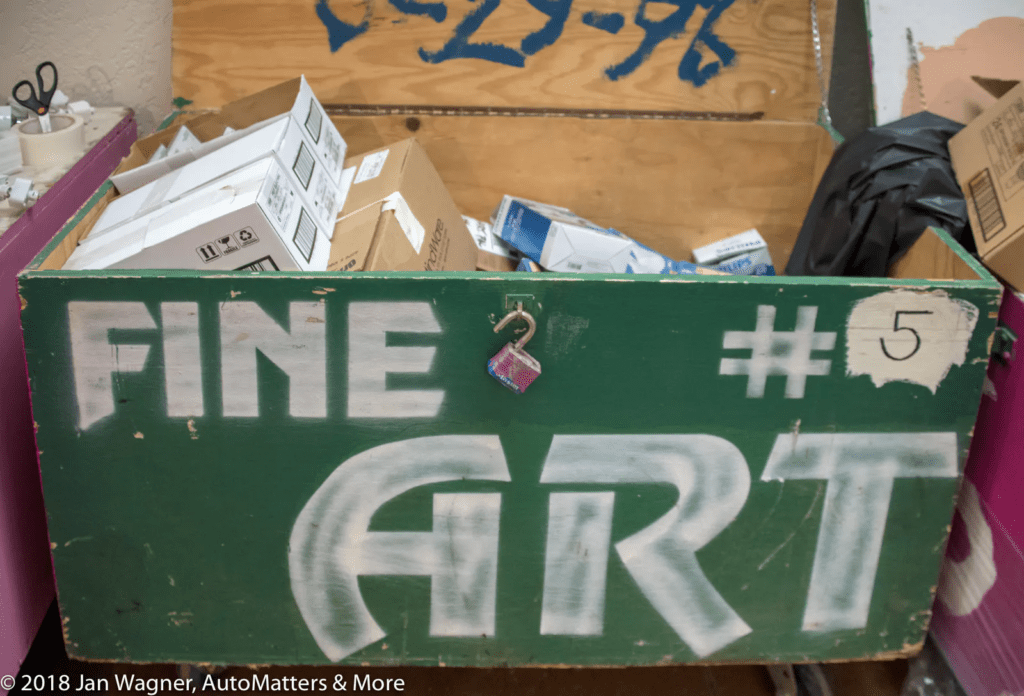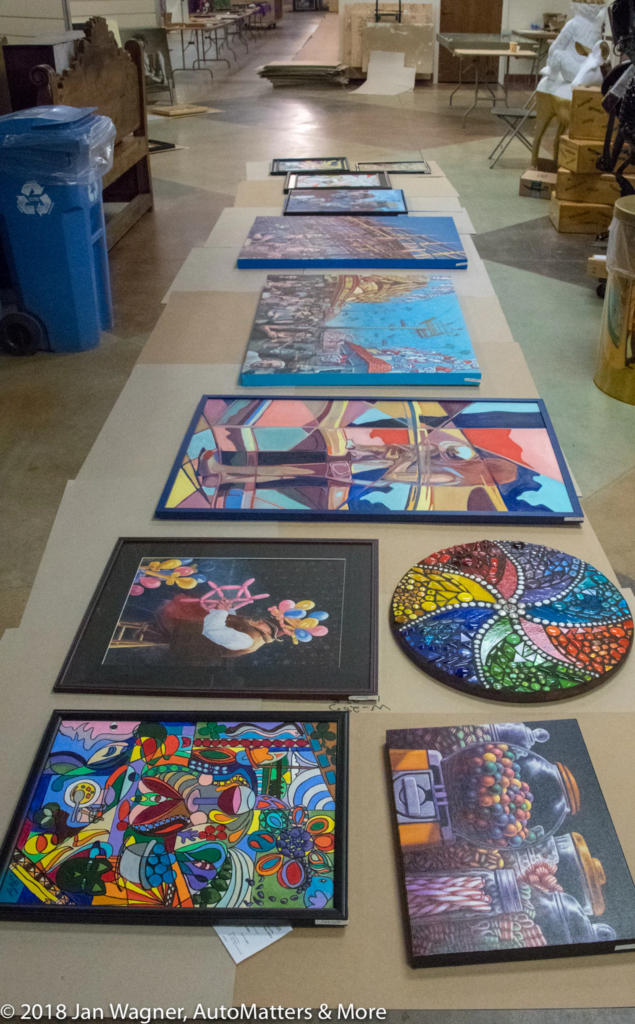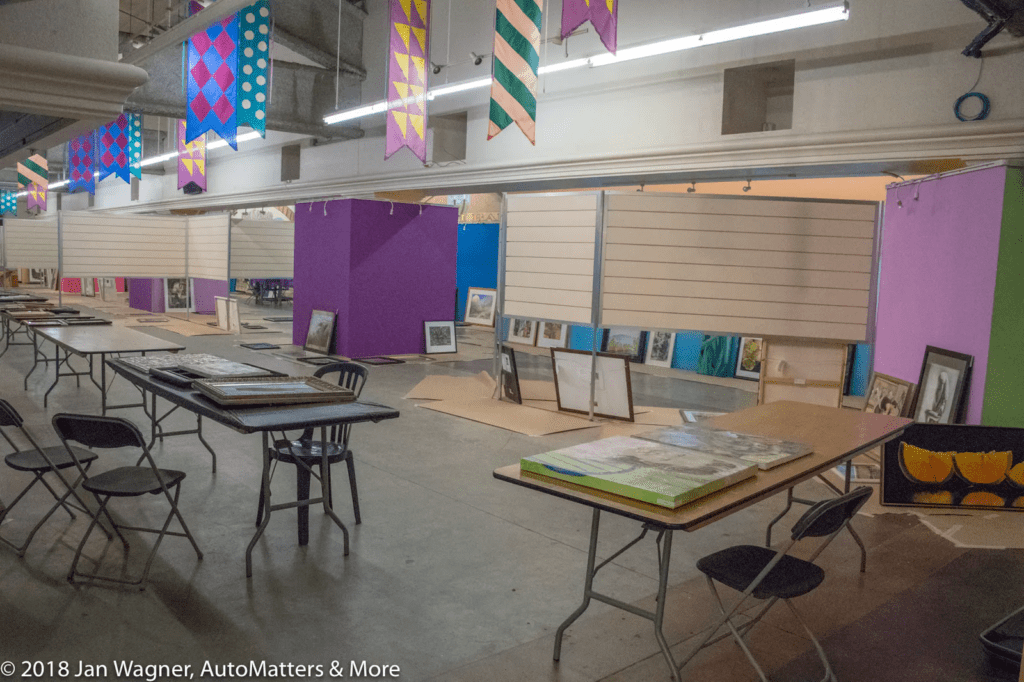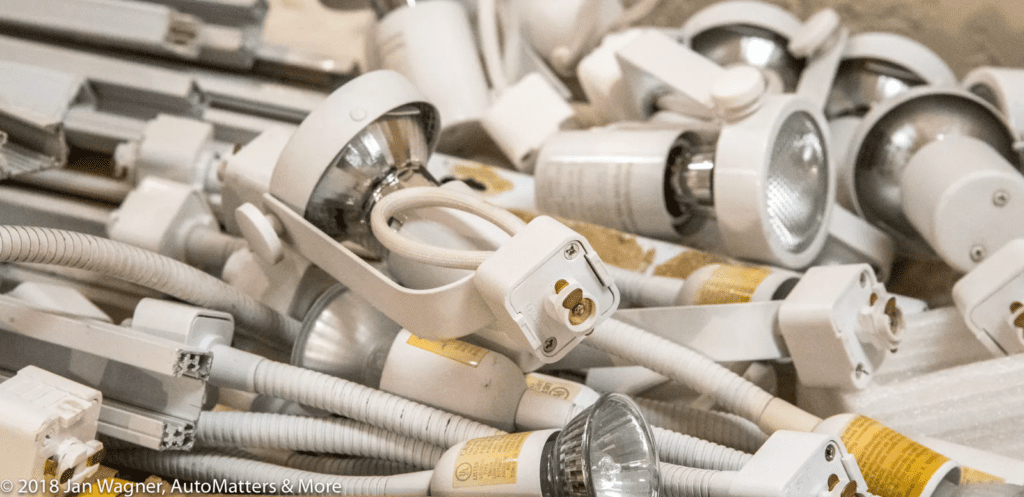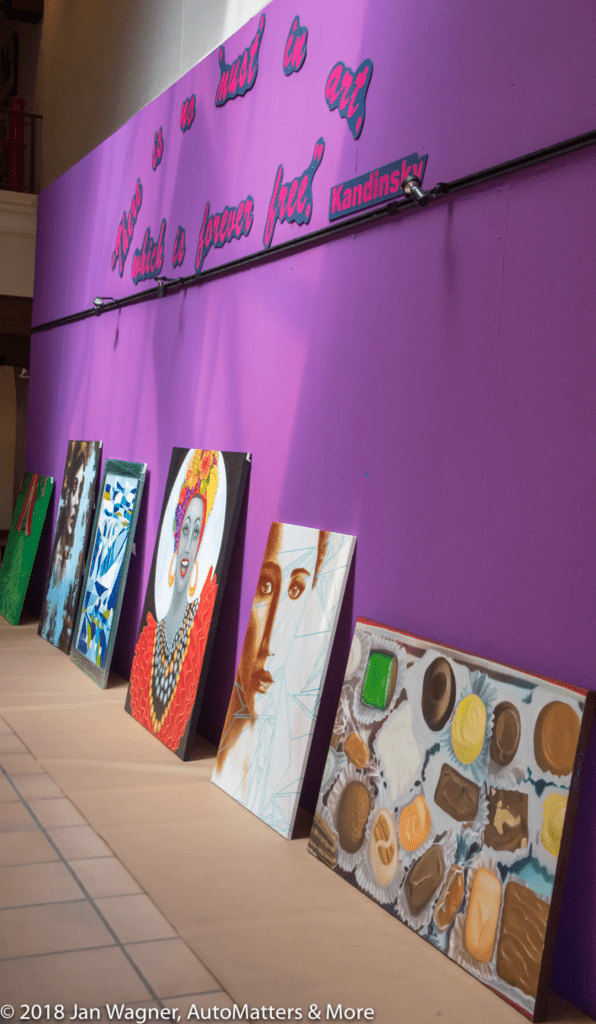 floral design and more…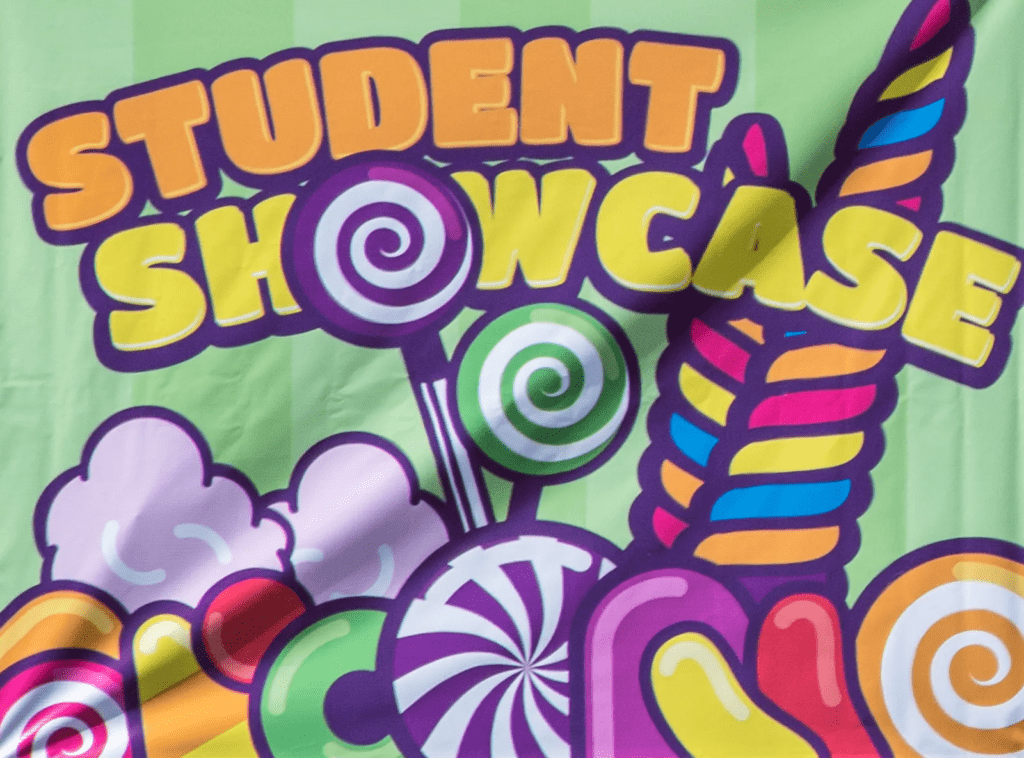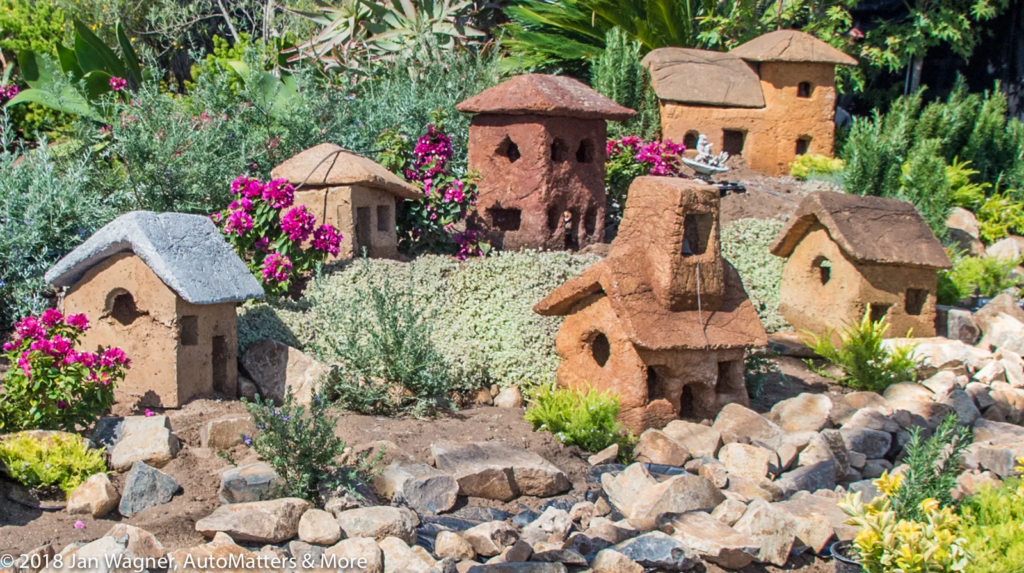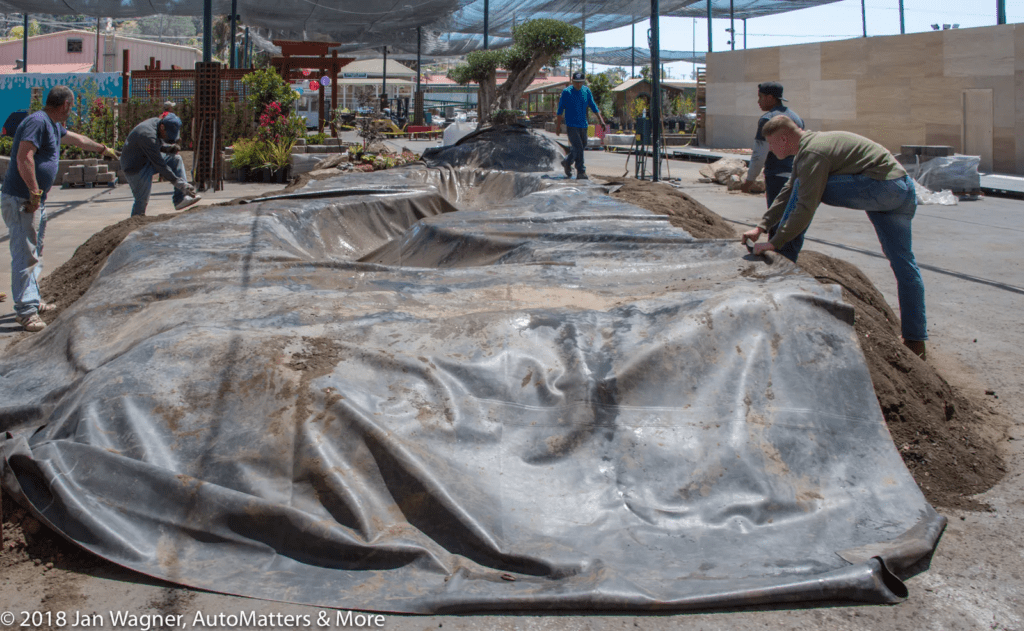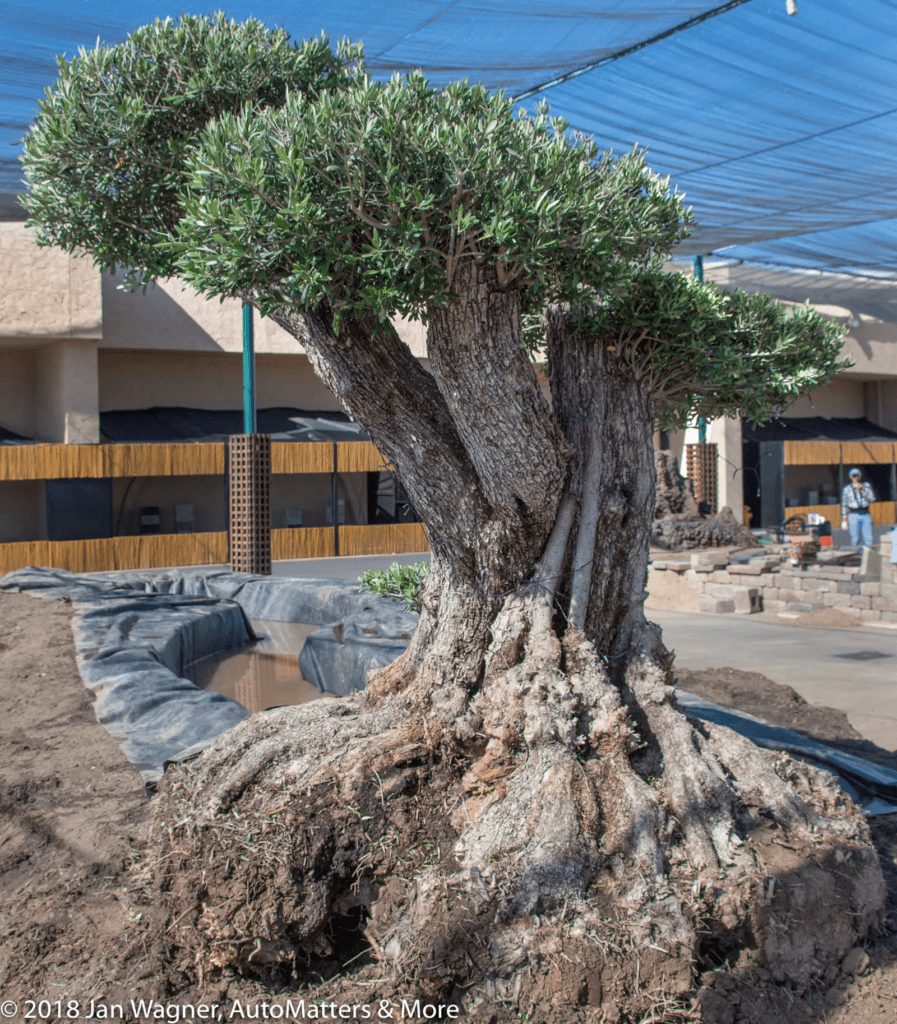 Vendors galore sell cool products and food.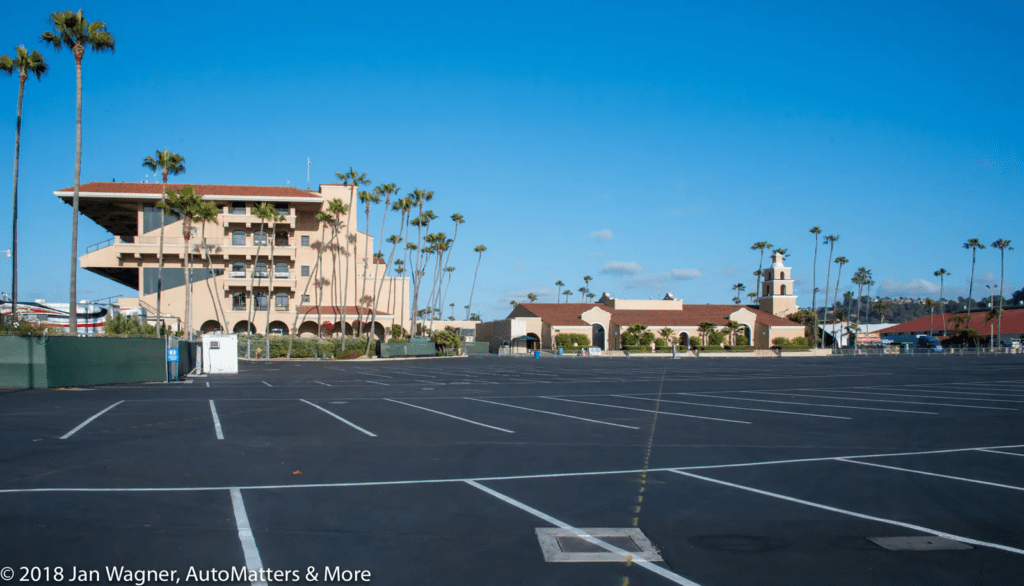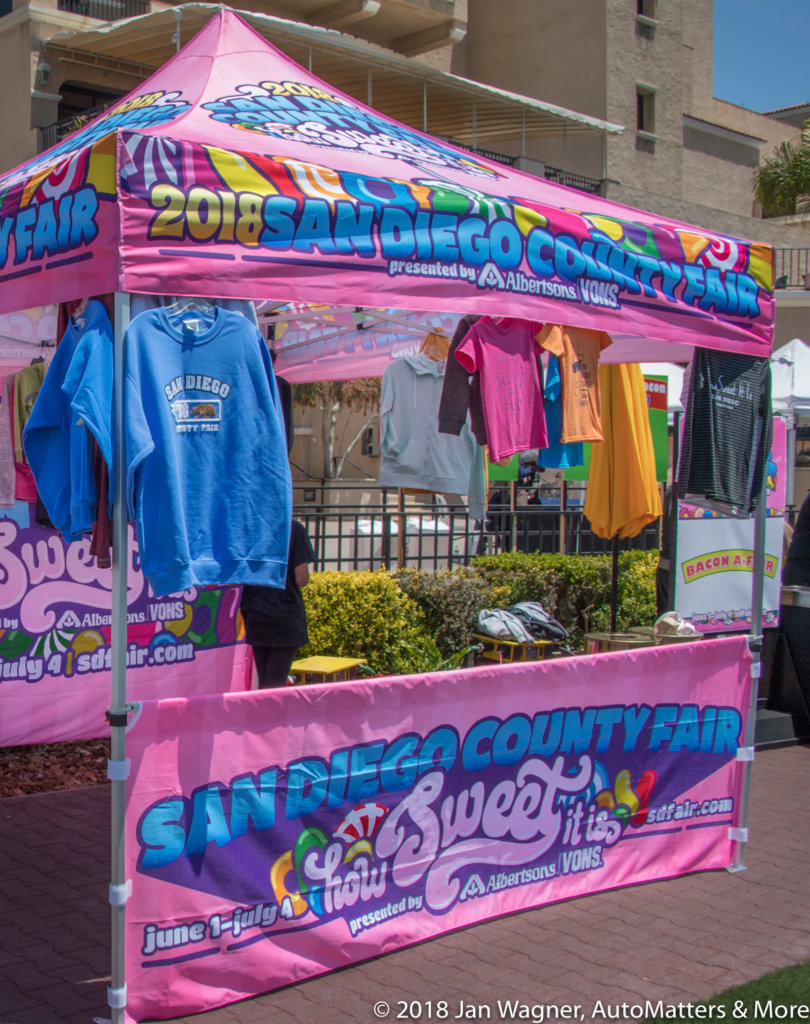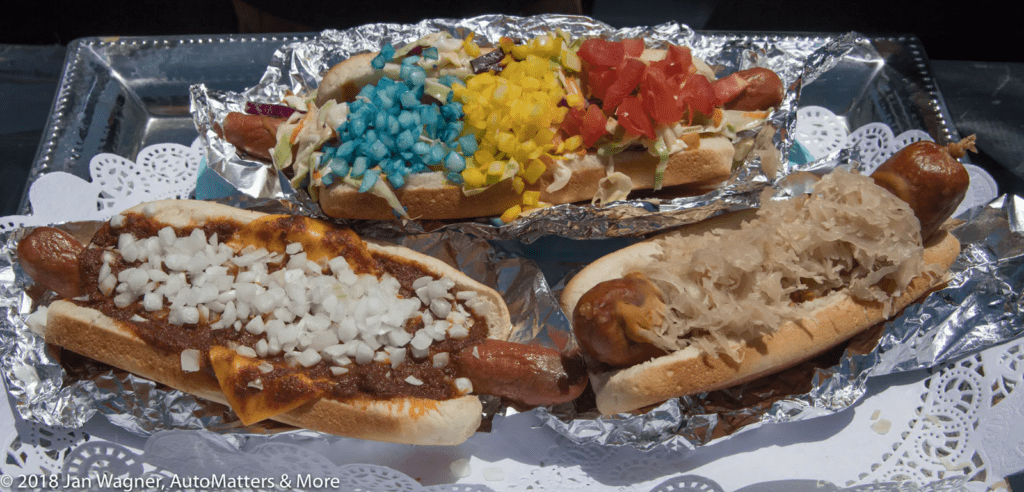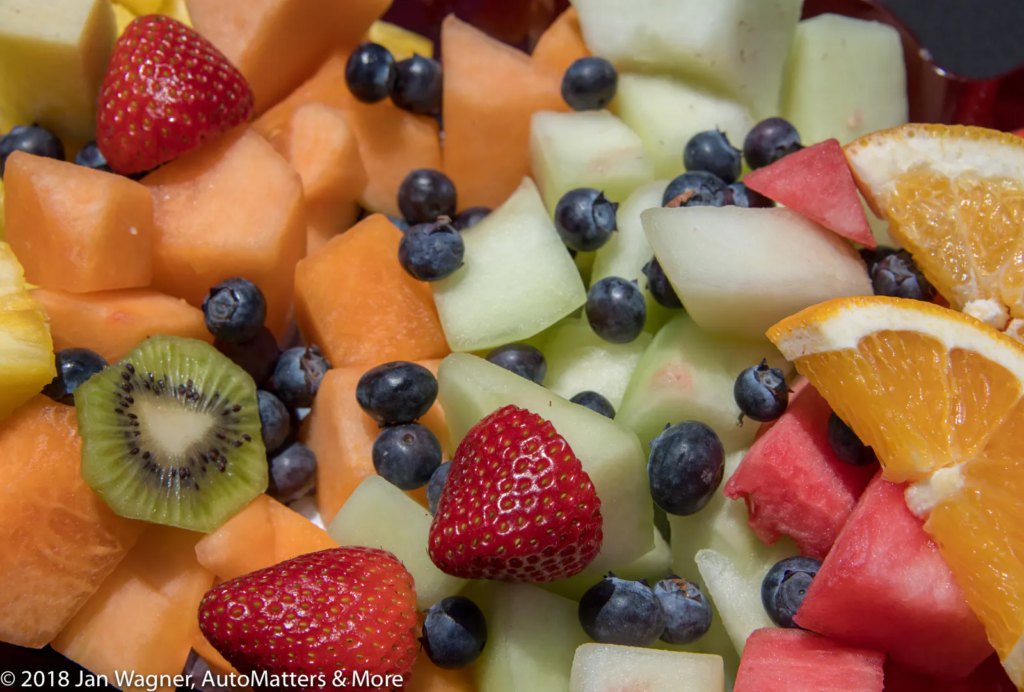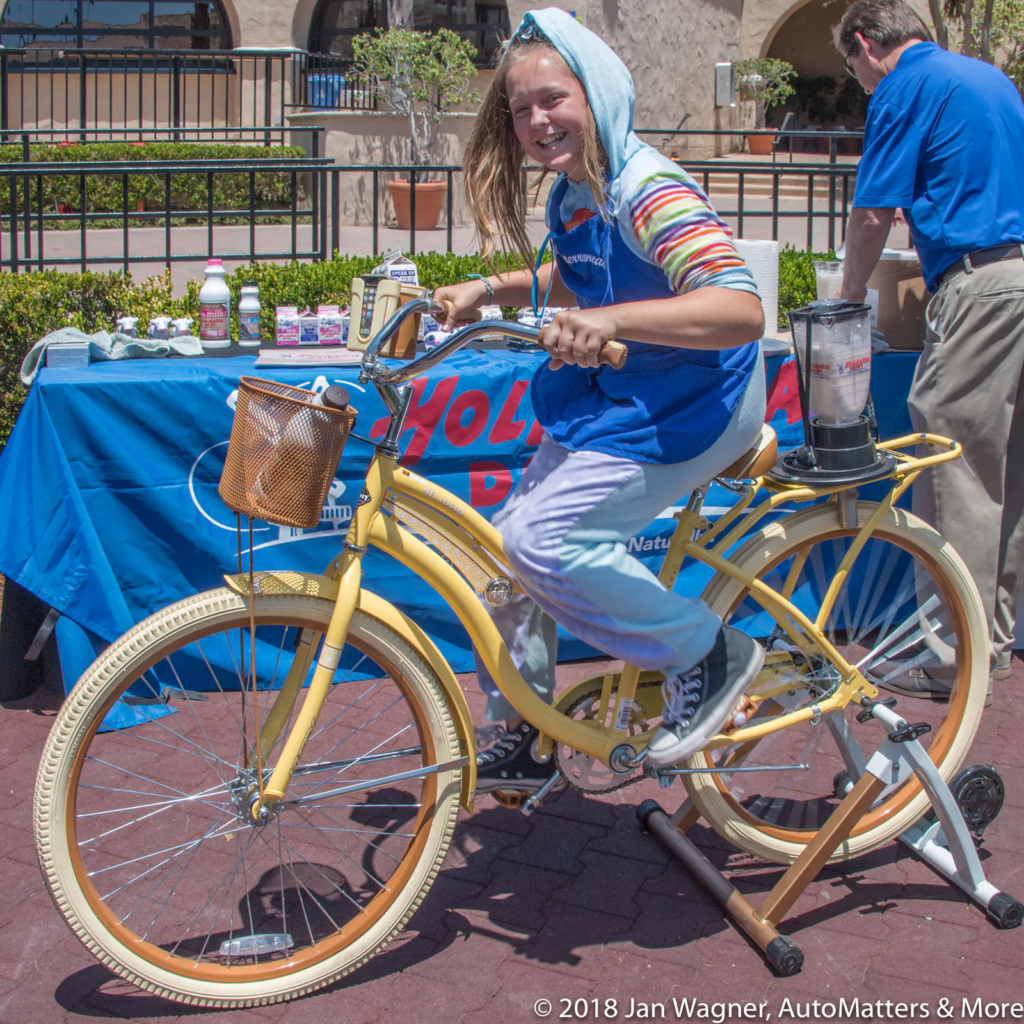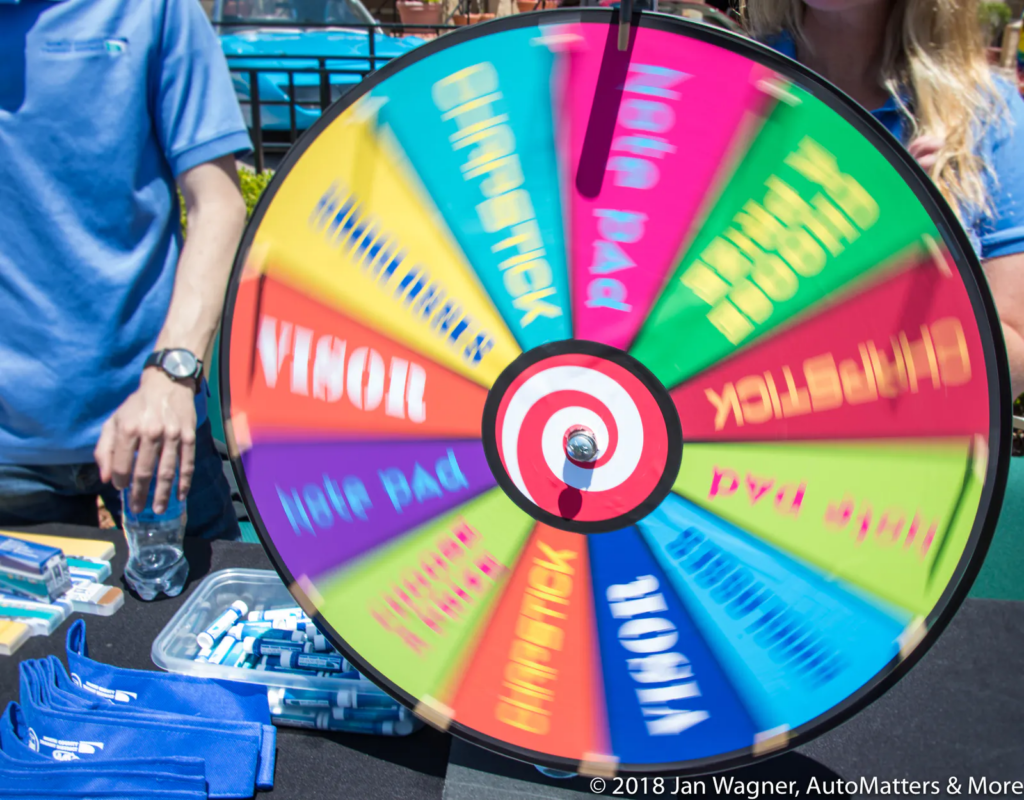 The Sky Ride is assembled on site every year.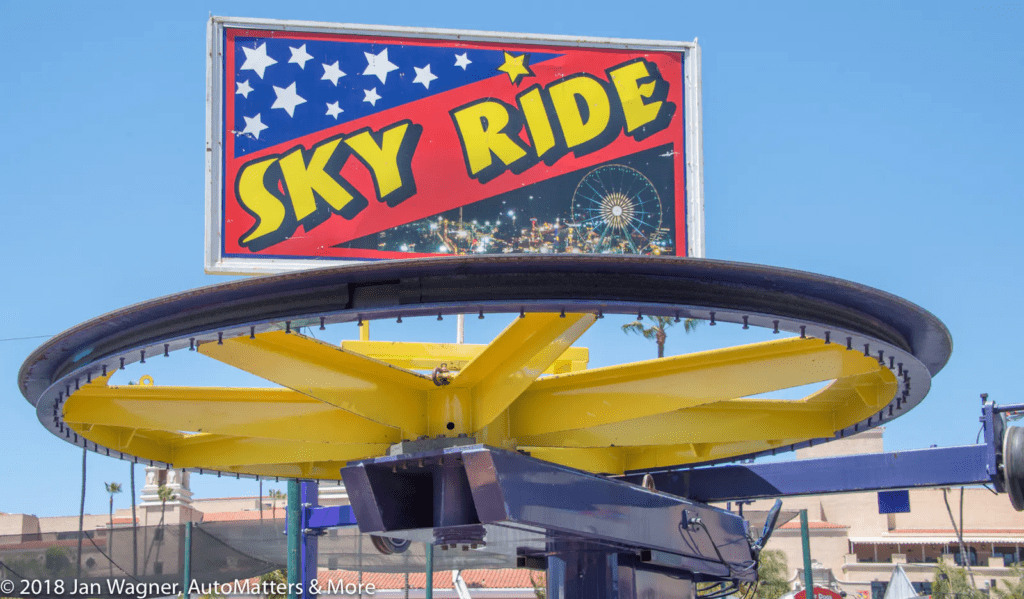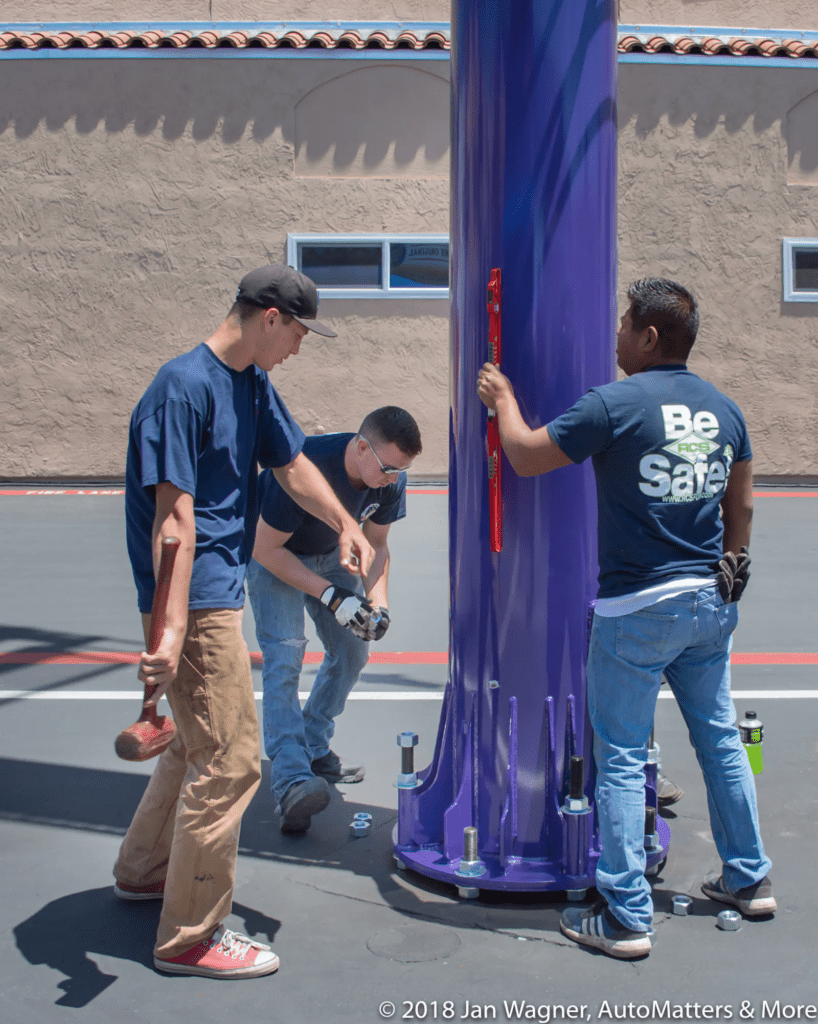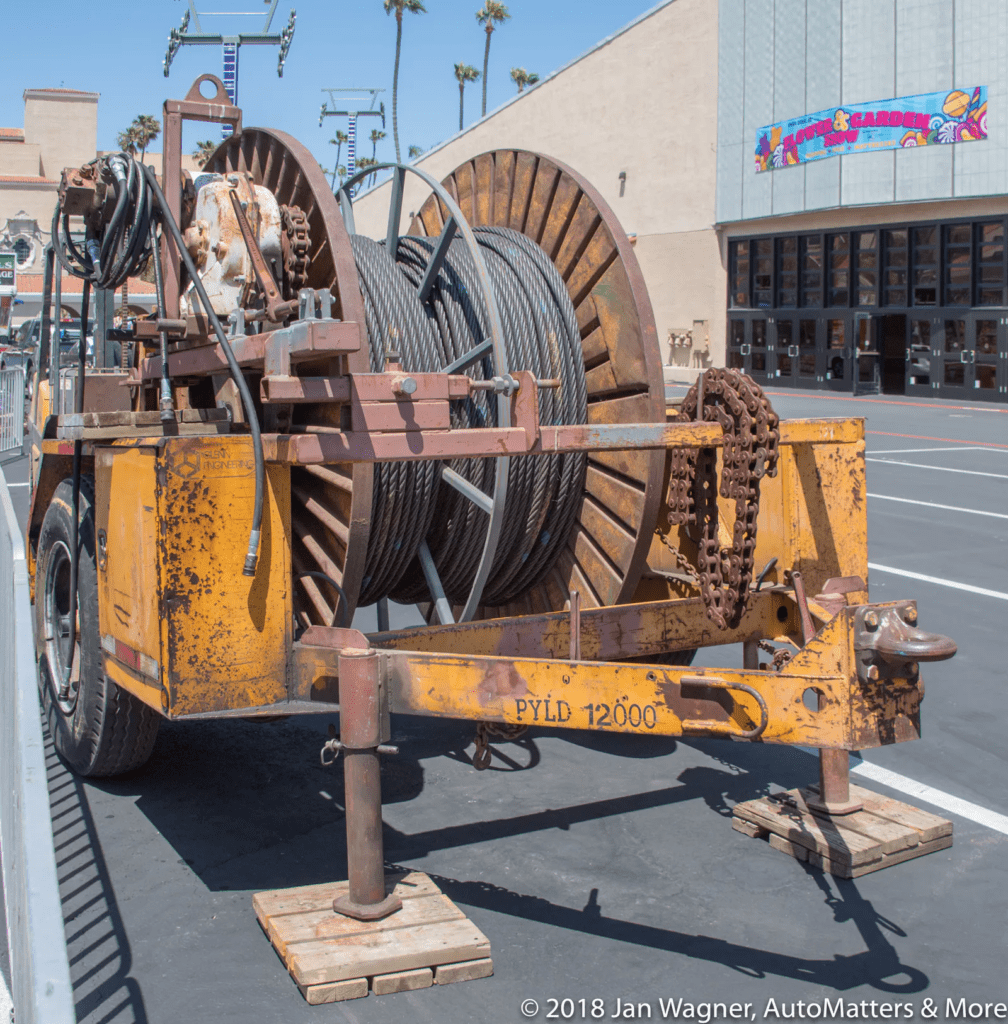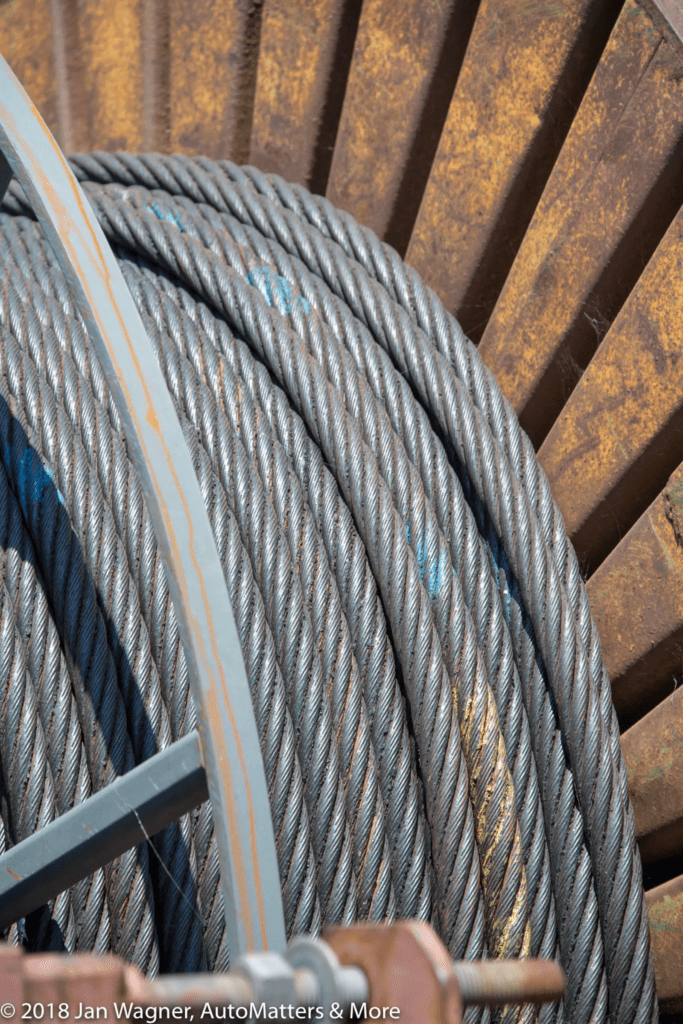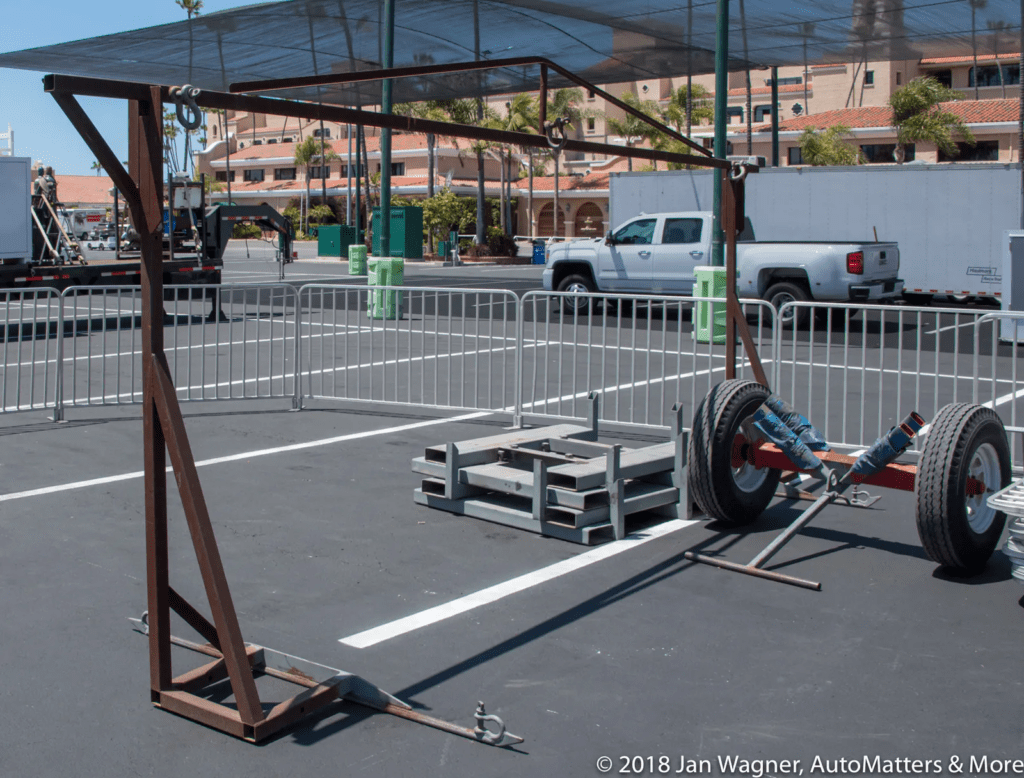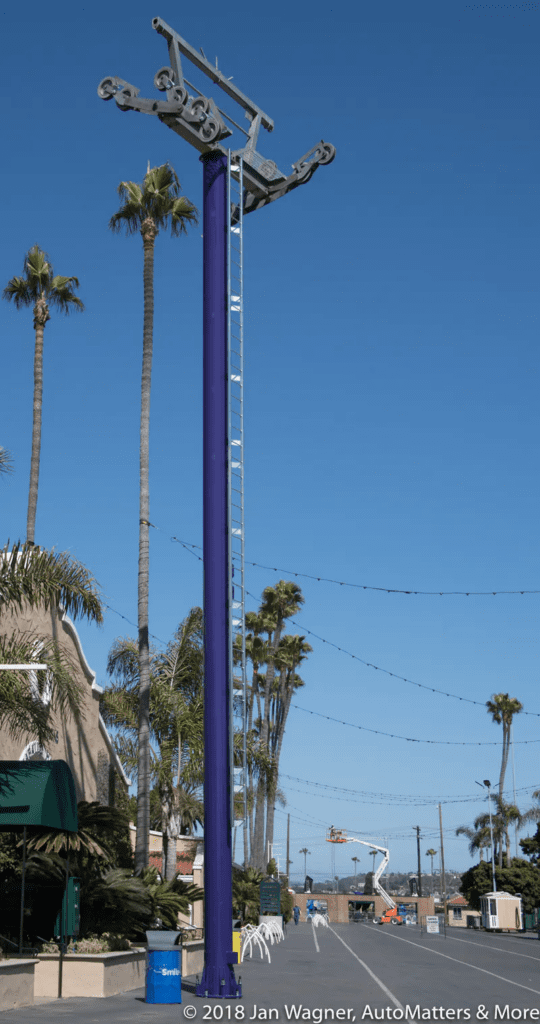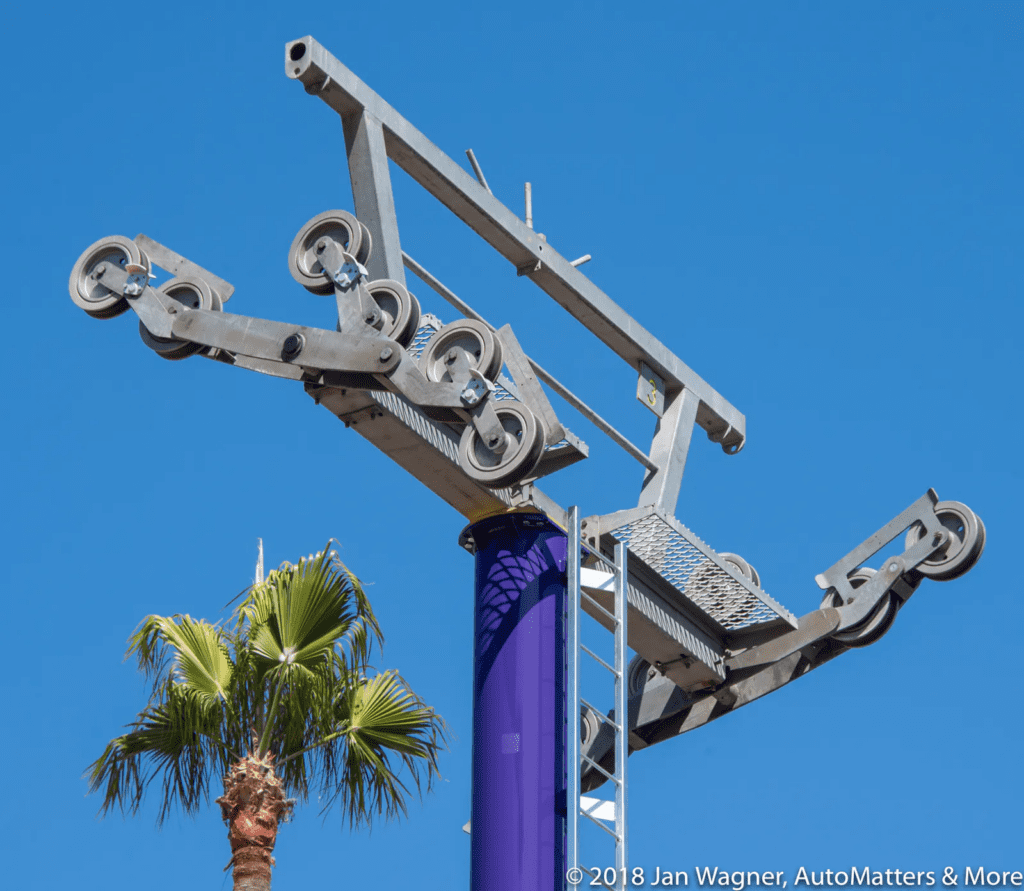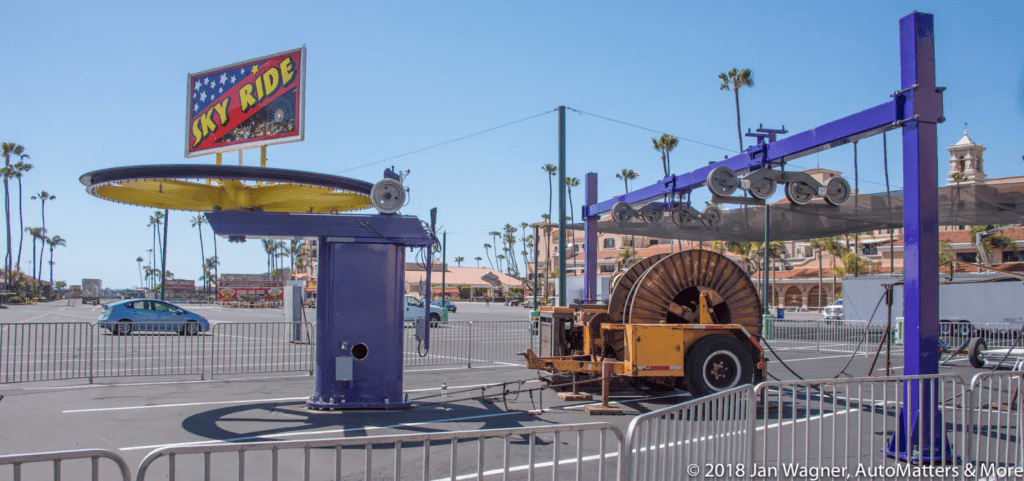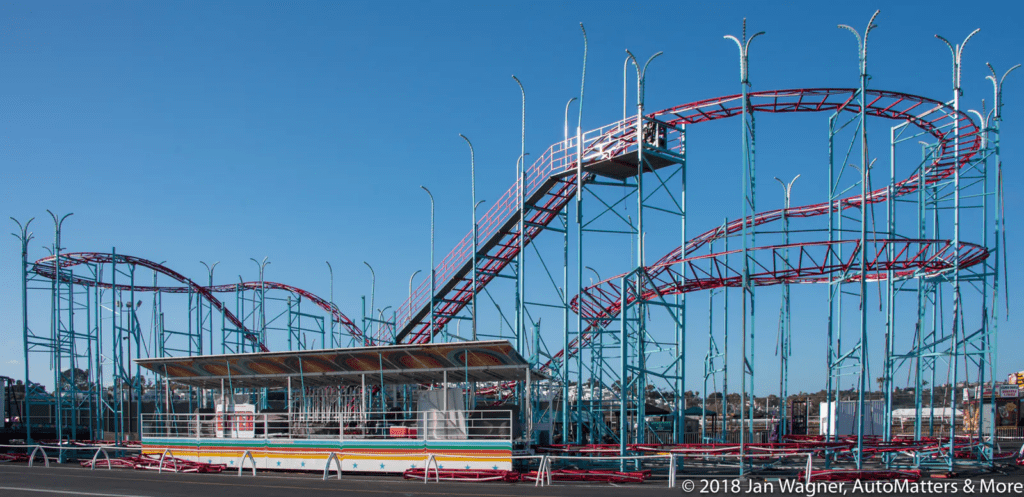 Don't miss the return of the "Wild West Turkey Stampede" and the "Swifty Swine Racing Pigs."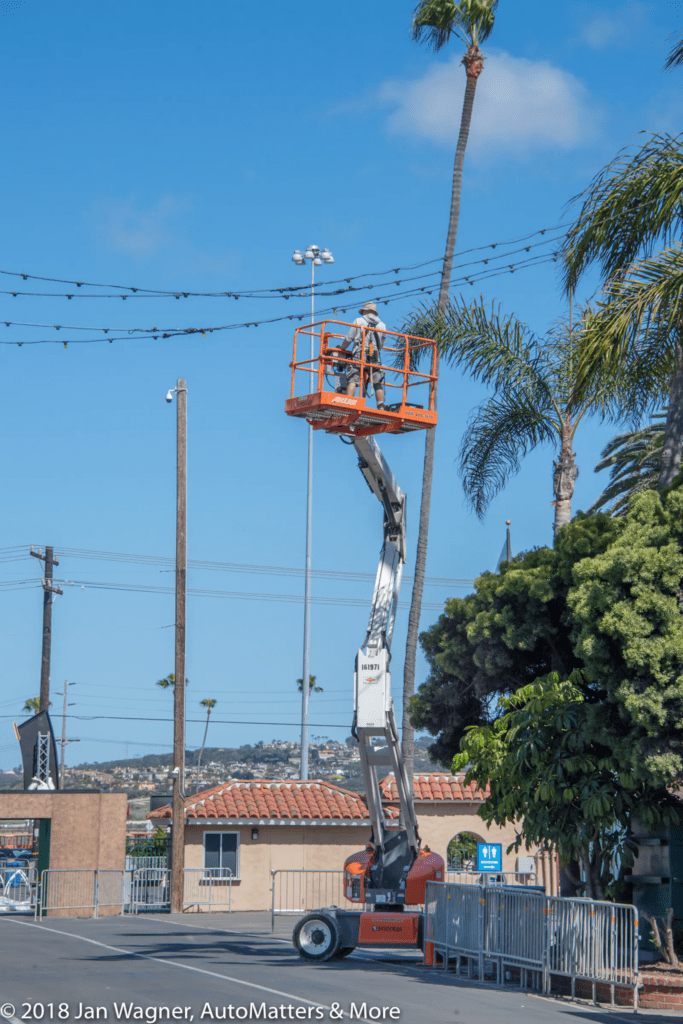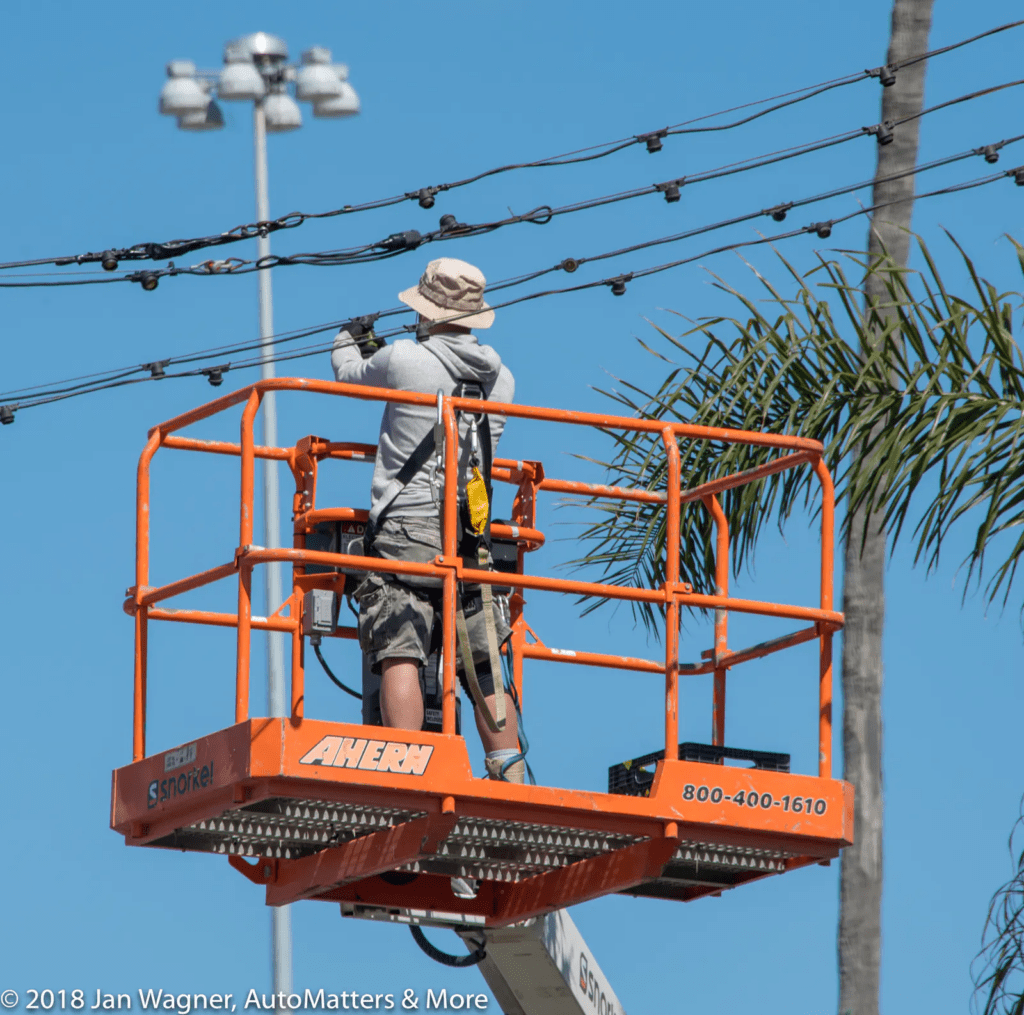 The 2018 San Diego County Fair runs on selected dates from June 1st to the Fourth of July, ending with a spectacular holiday fireworks show. For much more information, go to sdfair.com.
COPYRIGHT © 2018 BY JAN WAGNER – AUTOMATTERS & MORE #542R4