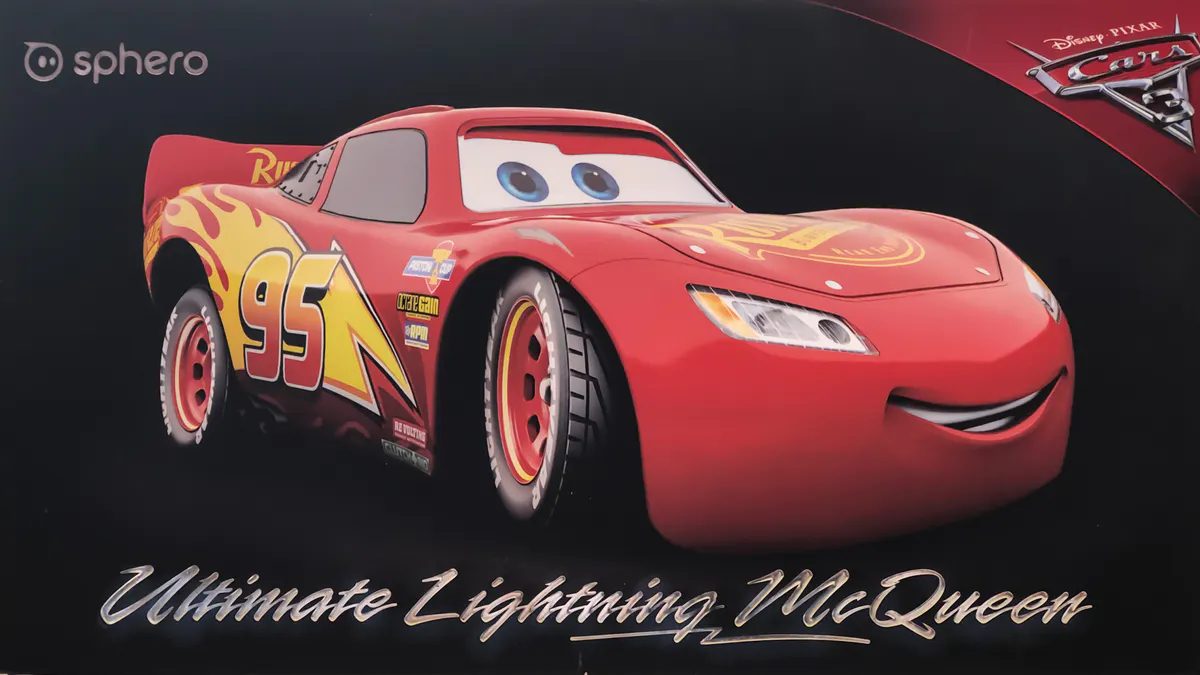 LIGHTNING MCQUEEN, PAUSE|PLAY AT THE FLEET & THE ORVILLE
You're Never Too Old to Play and Imagine
THE ULTIMATE LIGHTNING MCQUEEN
At Sphero they say "we create high-tech robots that encourage STEAM learning through play. Our mission is to inspire the creators of tomorrow." Fresh off of a years-long run of licensed Disney and STAR WARS app-enabled, smartphone-controlled, high-tech playthings, they continue on a roll.
I am a HUGE fan of Pixar's Cars and Disney California Adventure's Cars Land, so you can imagine my delight when, on a recent shopping trip, I spotted Sphero's Ultimate Lightning McQueen at a DISNEYstore outlet. According to a clerk they only received three, and this was their last one. Needless to say, I bought it!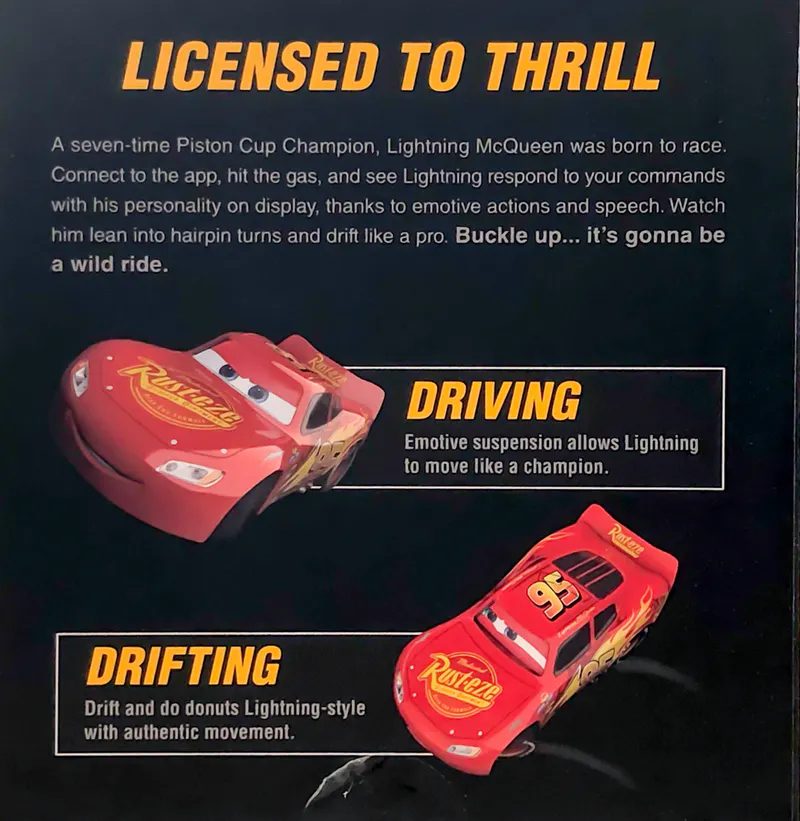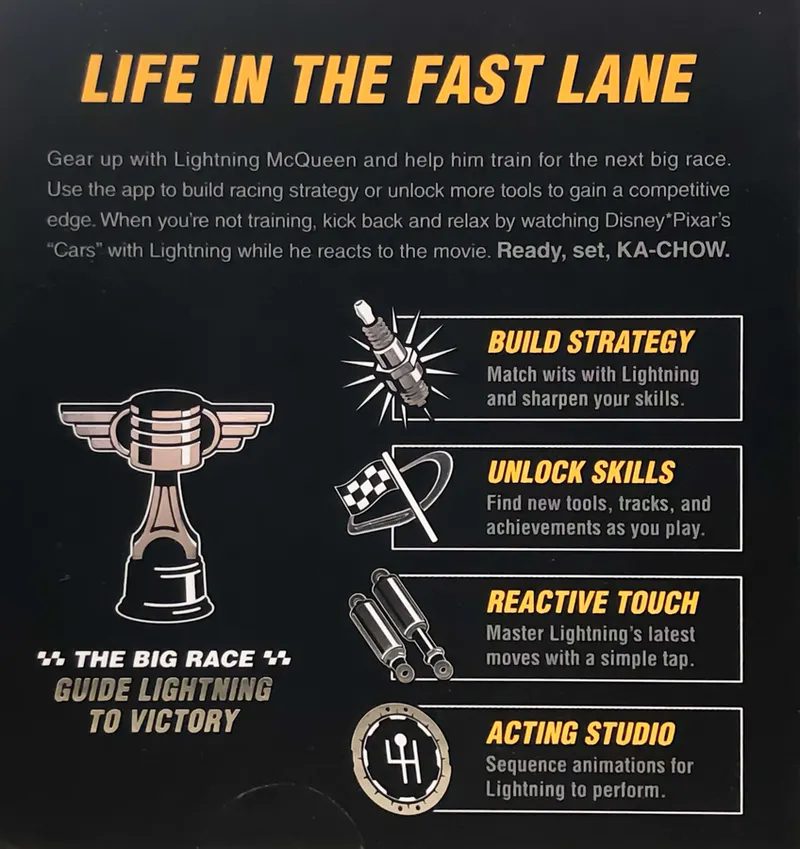 It is as if Lightning McQueen from the Cars movies has come to life.

As he races along (controlled from a smartphone app), he leans dramatically around corners.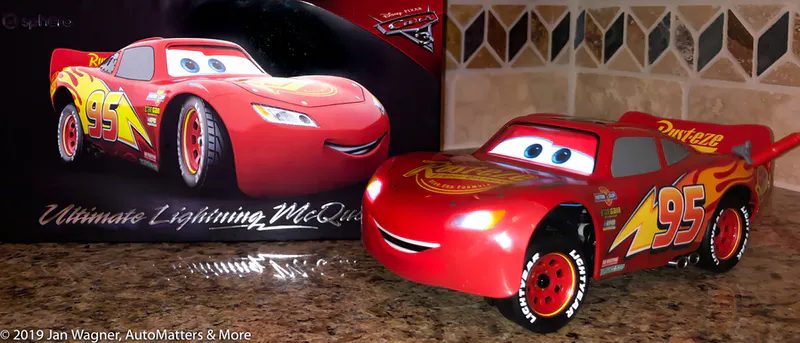 He speaks, too, through his flexible Animatronic moving mouth, and his eyes and eyebrows move in his video screen windshield. "Faster than fast, quicker than quick… This. Is. Lightning."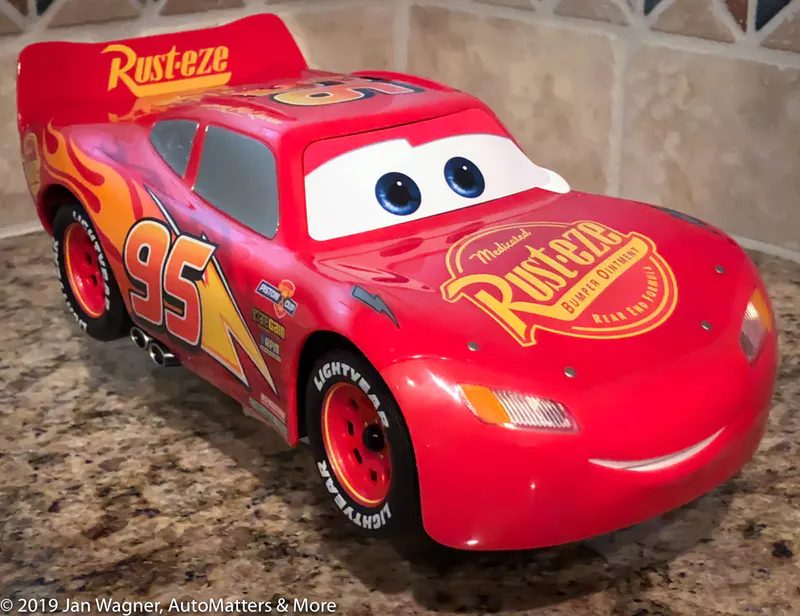 See for yourself in this YouTube video: youtu.be/GmCvRVt8ROo (to unbreak the link and not get a "404 Not Found" error, combine https:// PLUS youtu.be/GmCvRVt8ROo in your browser).
While the Ultimate Lightning McQueen is no longer available from Sphero, it can still be found online and in stores.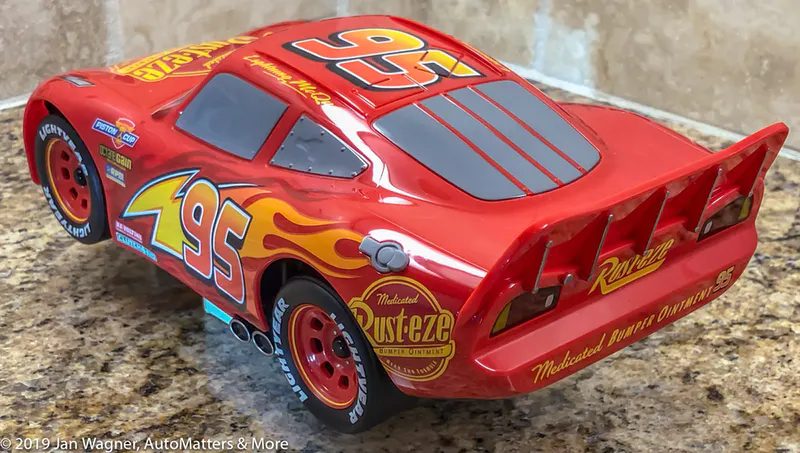 I was so impressed by Sphero's Lightning McQueen that I subsequently ordered their R2D2 and BB-9E STAR WARS droids – also app-enabled, of course. These will nicely complement my BB-8 droid.
Sphero's next high-tech plaything is called RVR, and they are seeking backing for it on Kickstarter. RVR is a powerful, high torque, tracked vehicle that is designed to rove on rough terrain. Like Lightning McQueen, it utilizes sophisticated computer programming.
According to PC Magazine, "Sphero's goal is for the RVR to become a compelling system for classrooms and makers, by providing all the necessary mobility functions of a robot and freeing up students and hobbyists to focus on what other functions they can enable through the micro-computer integration." Engadget says: "Barbie's Corvette ain't got nothing on Sphero's fully programmable robot car."
I will be letting Sphero know that I am keenly interested in reviewing an RVR. For more information, visit Sphero at: www.sphero.com.
PAUSE|PLAY AT THE FLEET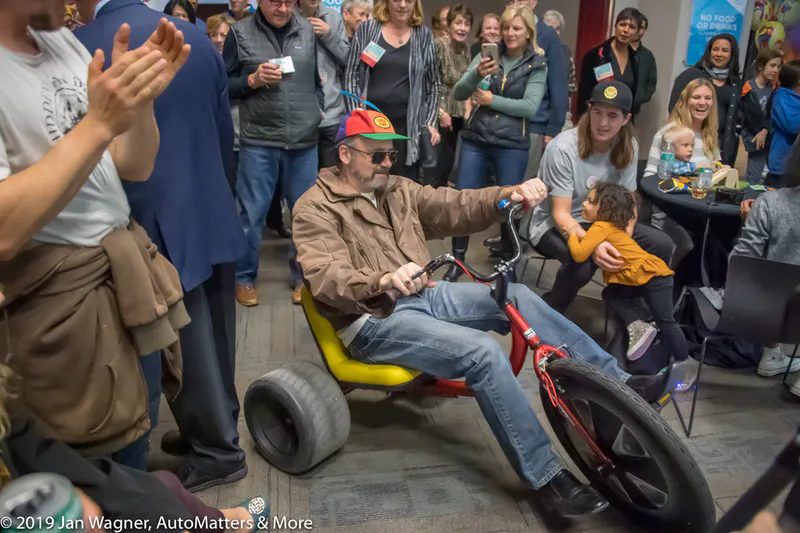 Now indoors at The Fleet Science Center in San Diego's beautiful Balboa Park, is their original exhibit called "Pause|Play."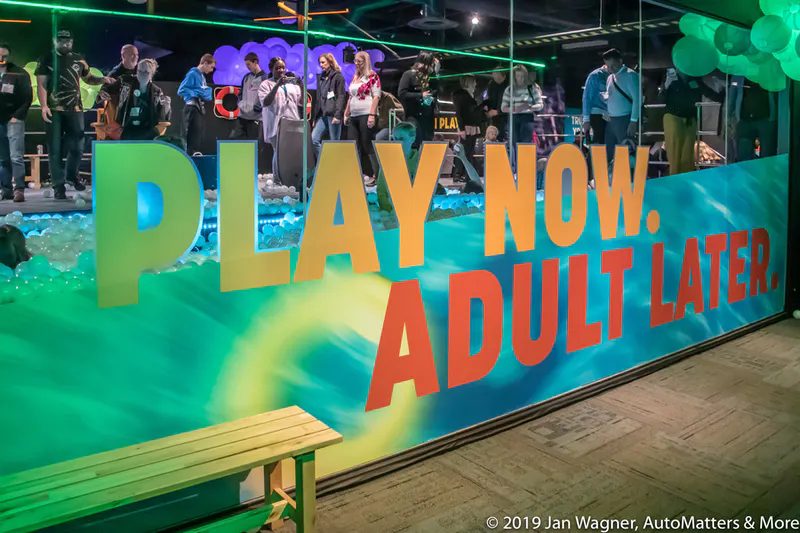 The Fleet tells us that "play has a number of cognitive, social, emotional and physical benefits at any age…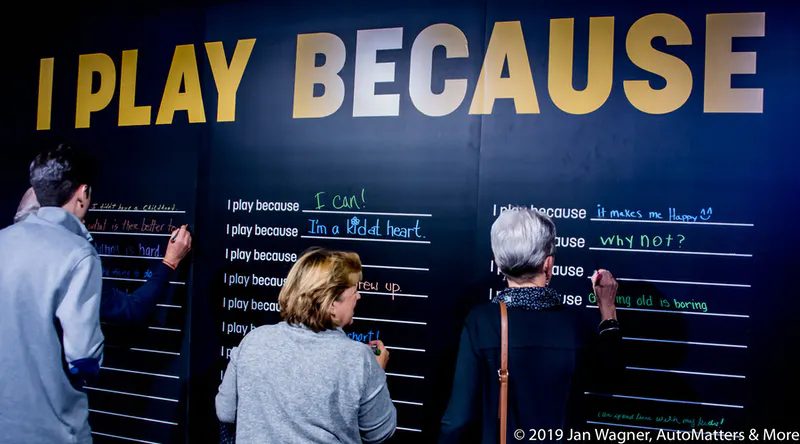 …but we think it's just downright fun!"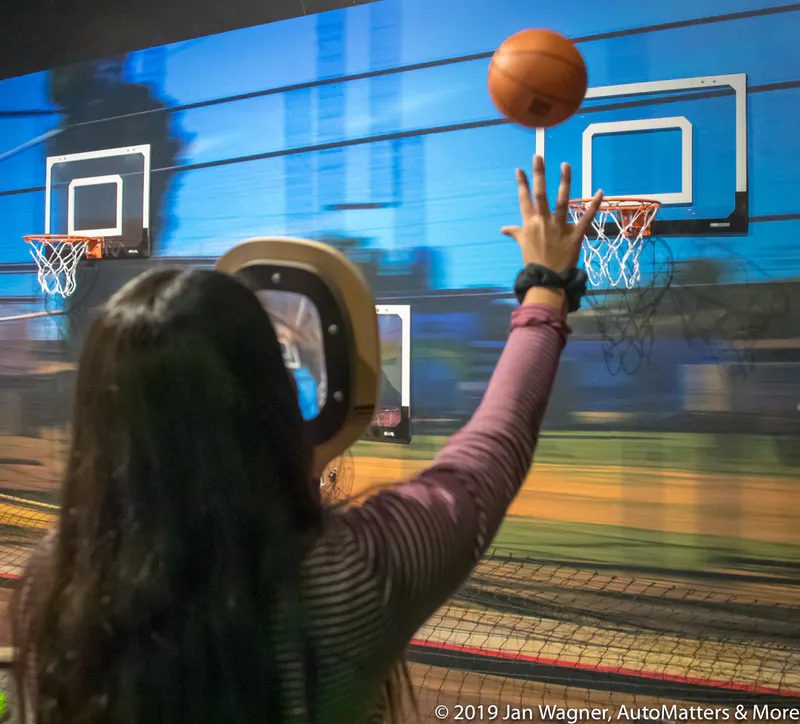 Here the young and the young-at-heart will recapture the nostalgia and fun of play – with a scientific twist. Pedal a bicycle – with square wheels and tires!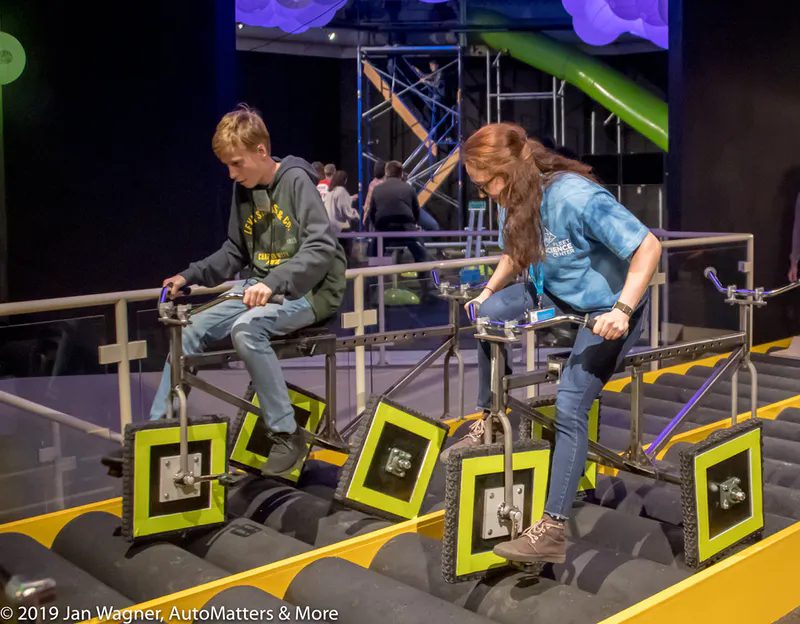 Climb a 15-foot-tall slide and then clock your speed as you slide down, through a long green tube.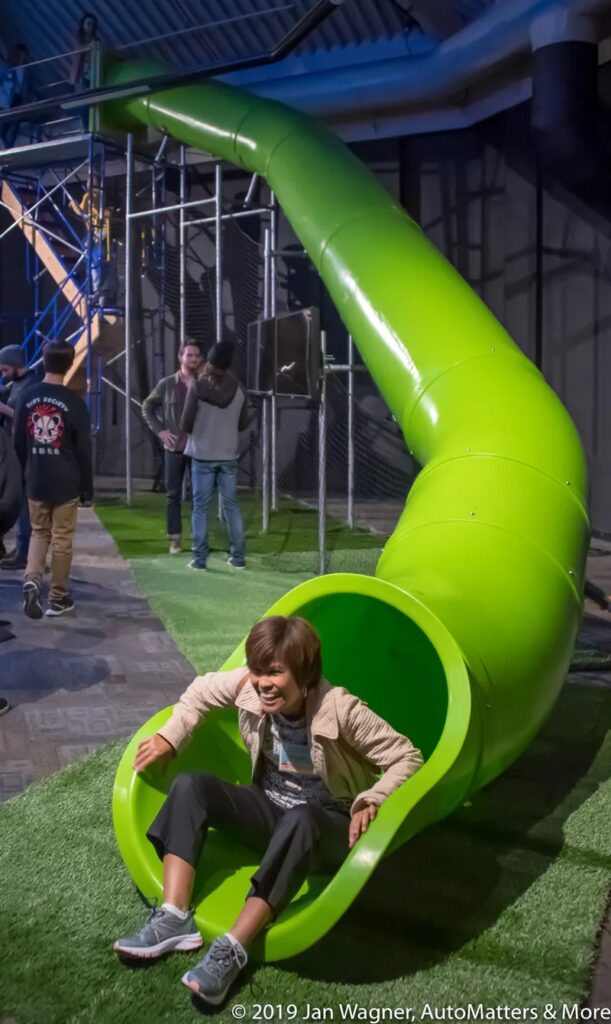 Play hopscotch and explore a maze.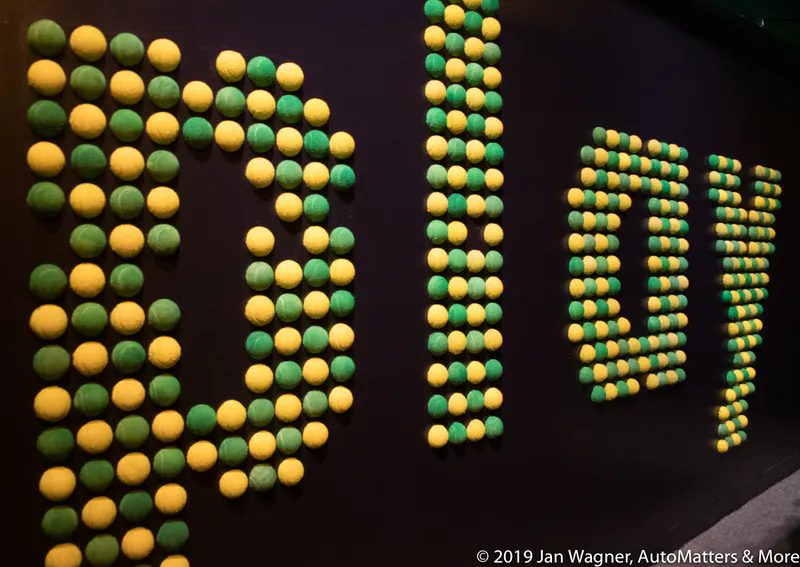 Ride a spin chair…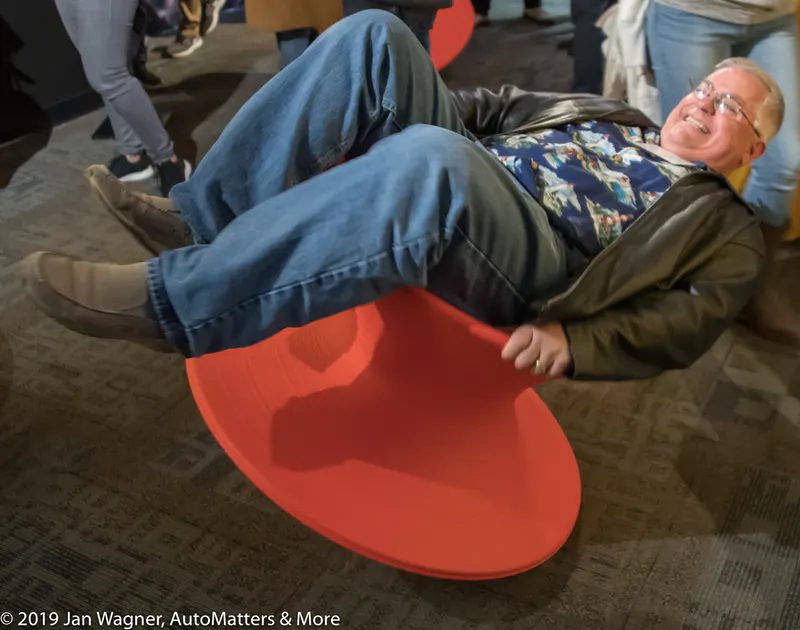 … a merry-go-round…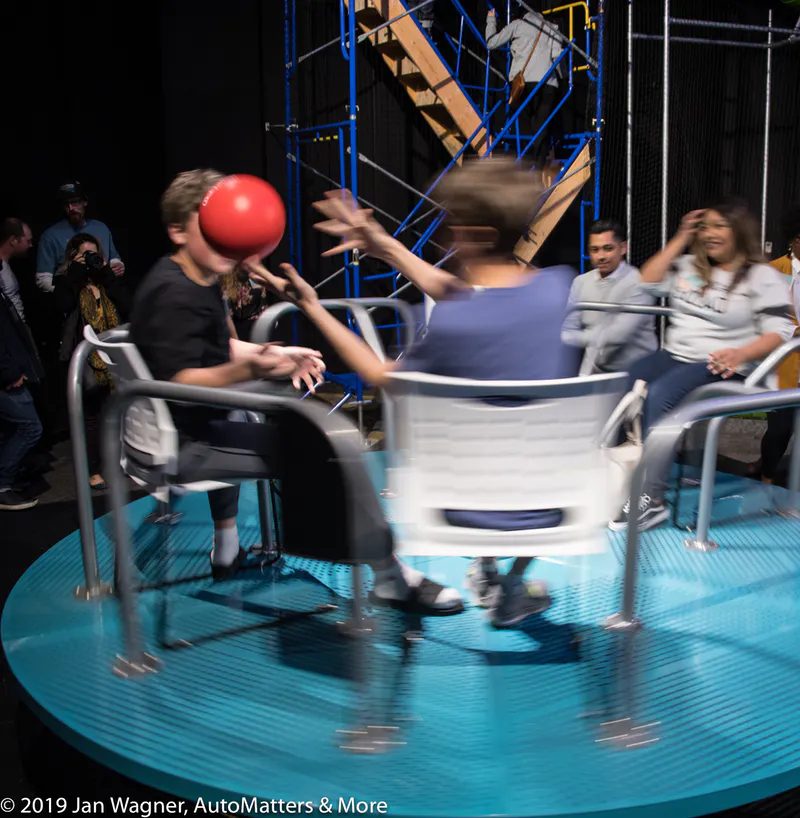 …and a gigantic see-saw.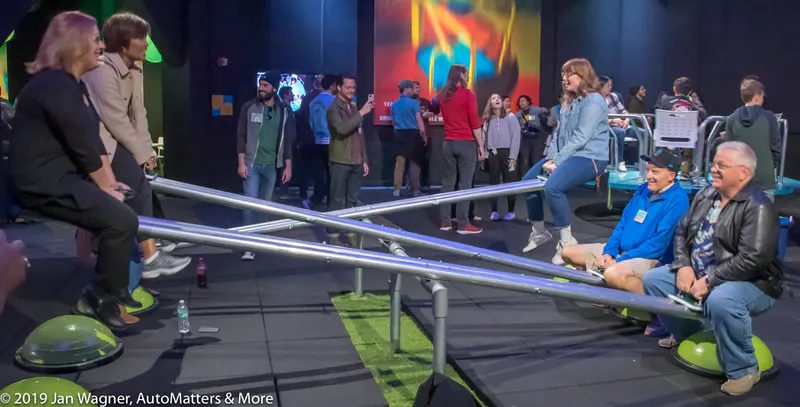 Make a splash in a deep pool filled with plastic balls…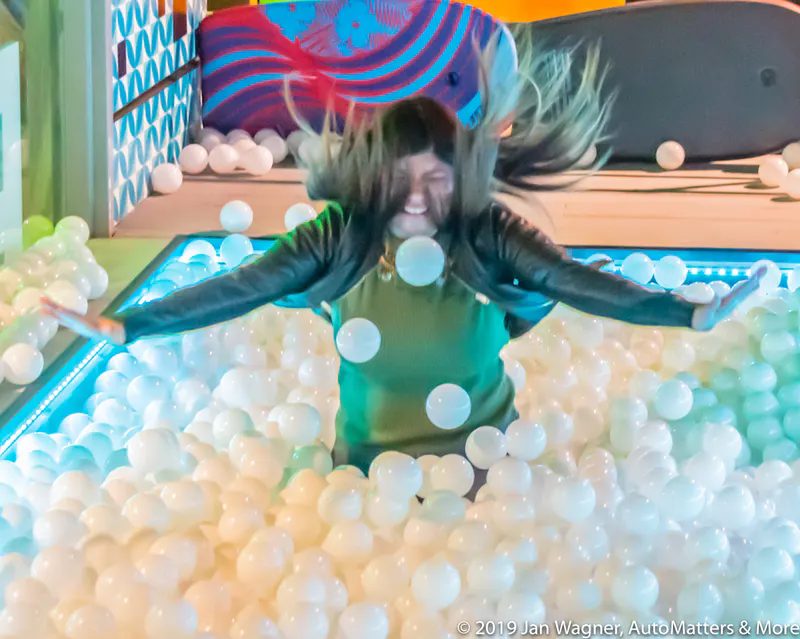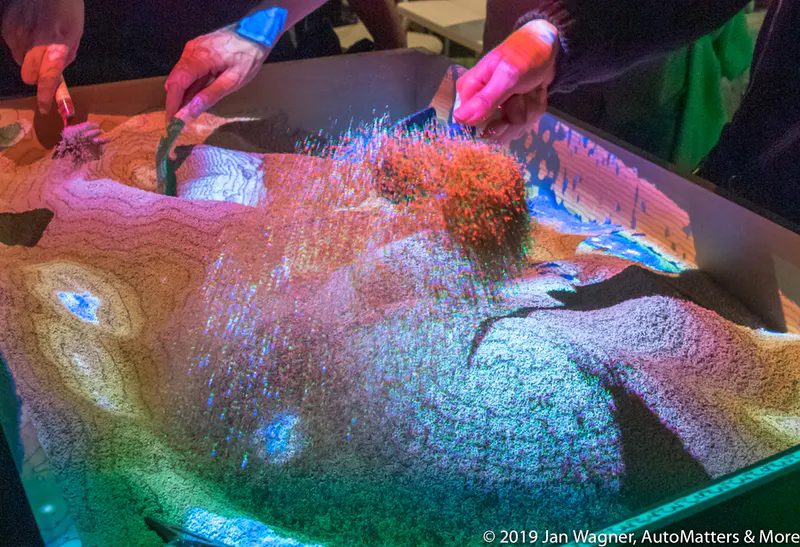 …and more.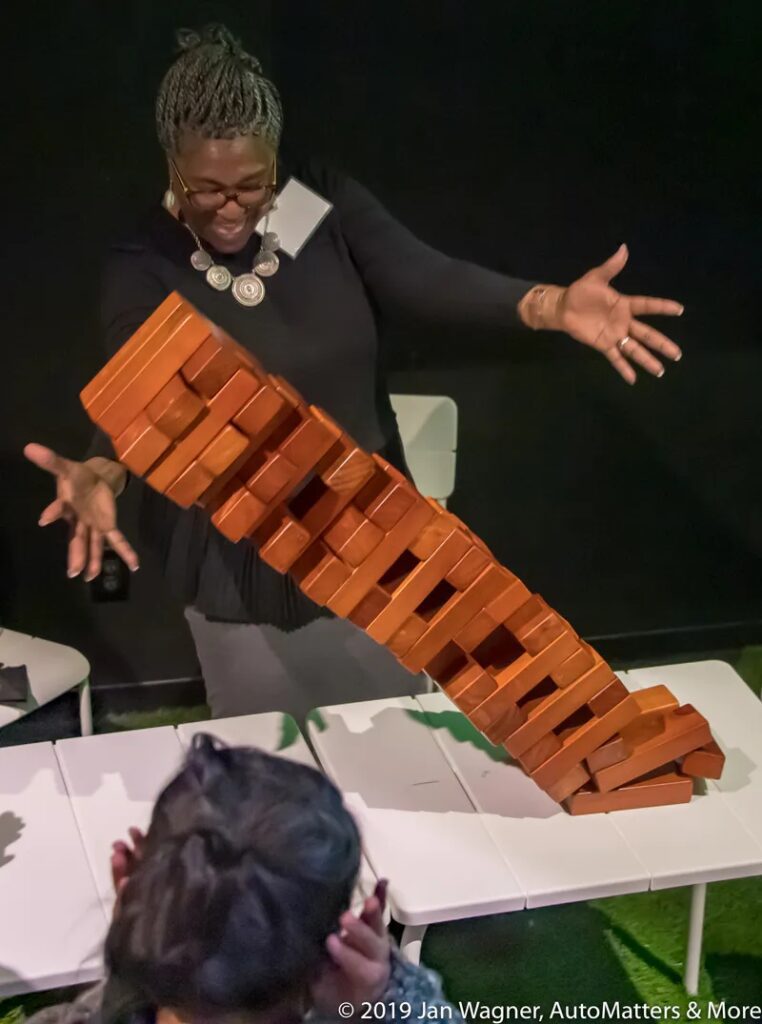 For more information, visit www.rhfleet.org/exhibitions/pauseplay.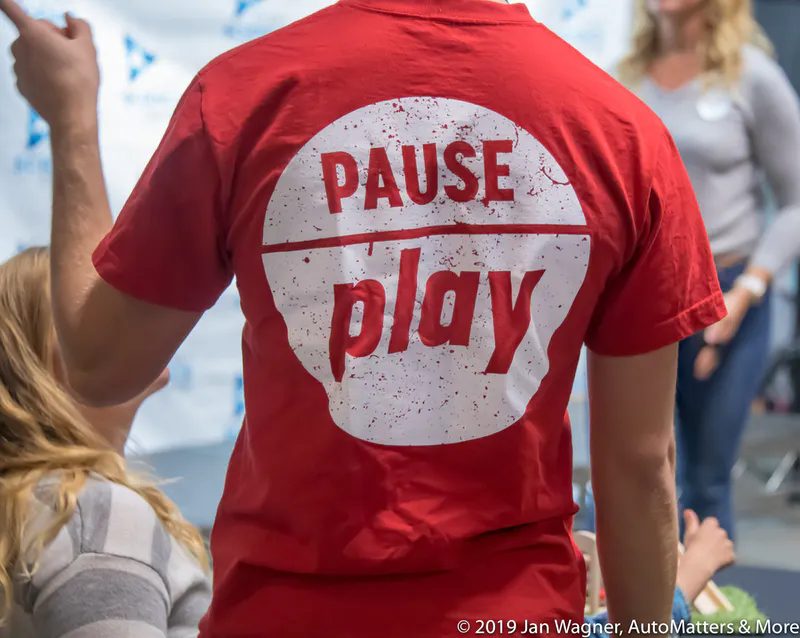 THE ORVILLE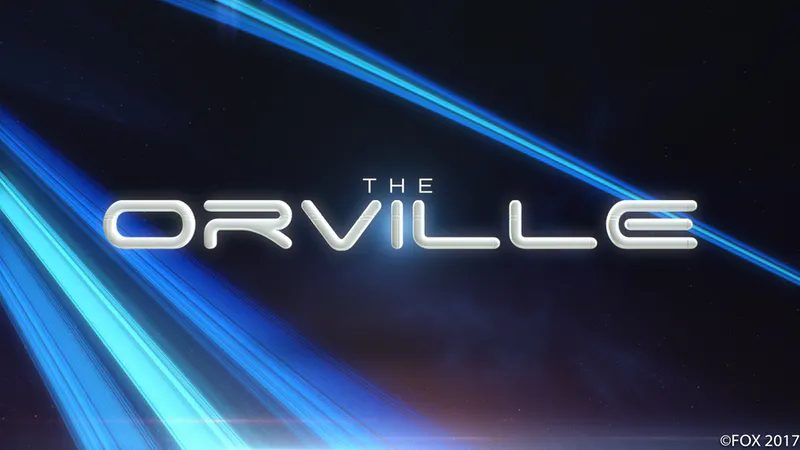 I was a teenager in the 60s. Star Trek was my favorite TV series. In the years that followed I watched every episode of every subsequent Star Trek series. Some were better than others but I enjoyed watching them all and was very disappointed when they ended.
Through the years, and despite the sometimes goofy-looking aliens and low-tech special effects of the first Star Trek series, viewers used their imaginations to fill in the gaps. I remain a fan of the original Star Trek series, occasionally watching it in reruns decades later – proof that good science fiction transcends the video technology of the day.
Fast forward to the premieres of Star Trek Discovery and The Orville. I had high hopes for Star Trek Discovery, but between its dark, gloomy outlook and the fact that I would have needed to pay for a subscription to CBS All Access, I only watched Part One of the first episode of that show, since that teaser was on free TV.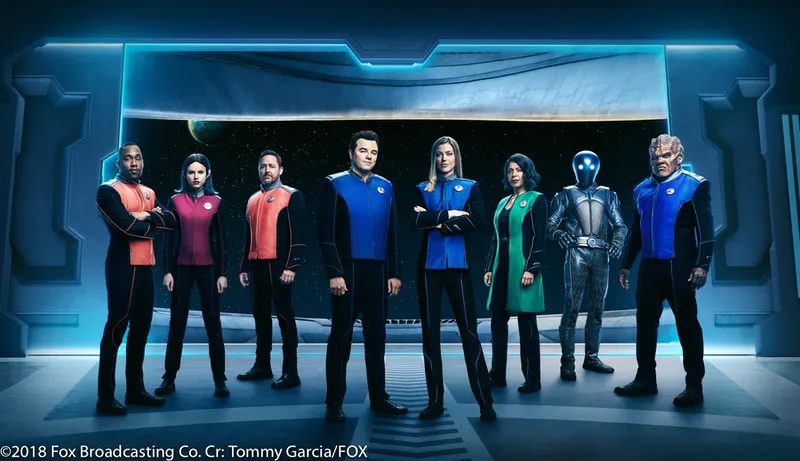 In contrast, The Orville on Fox exudes optimism and wonder – sweetened with a touch of humor, inspiring hope that people will not only get along with each other and survive, but flourish – themes that were prevalent in the pre-Star Trek Discovery series.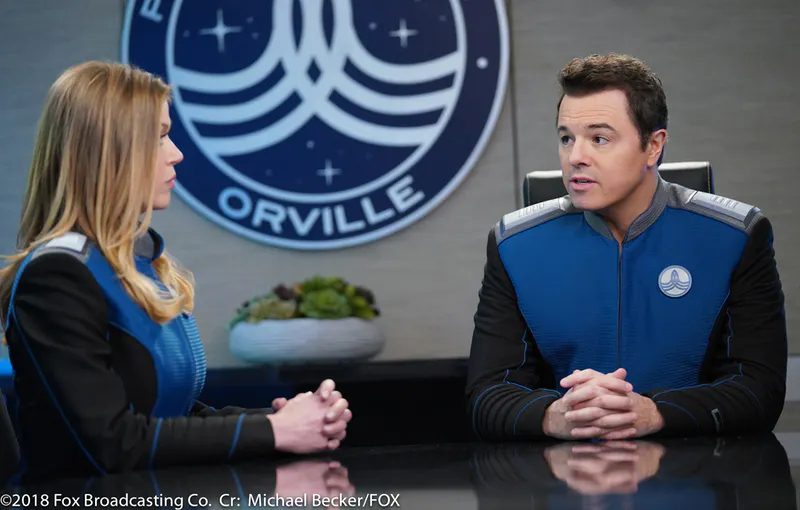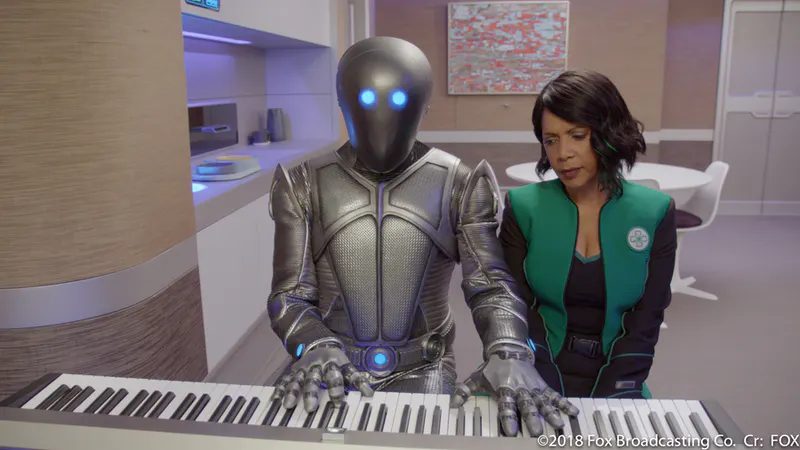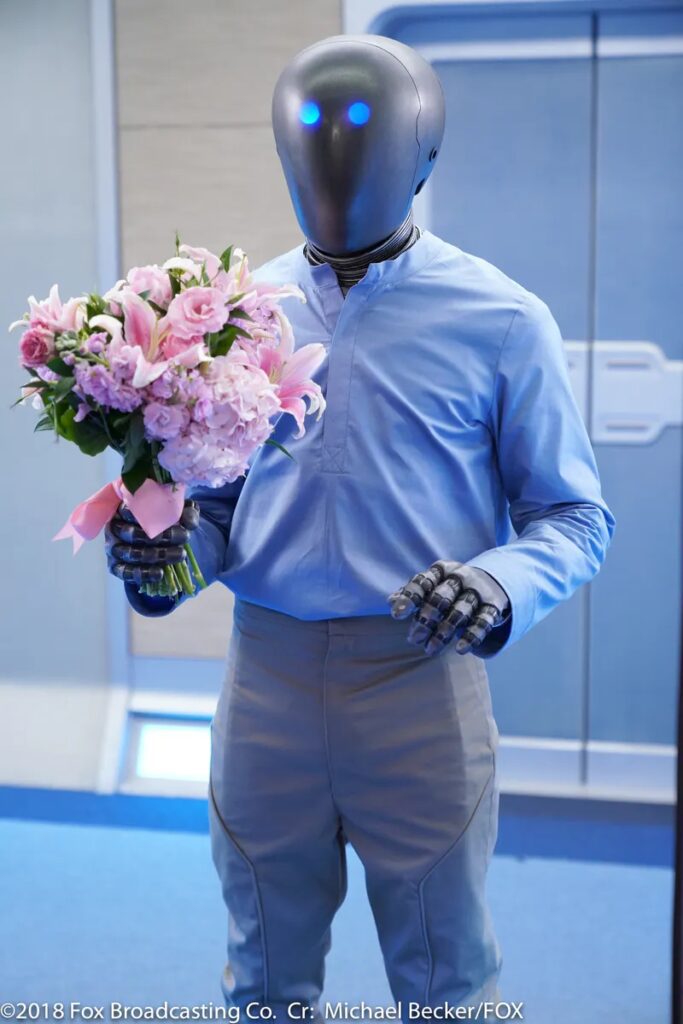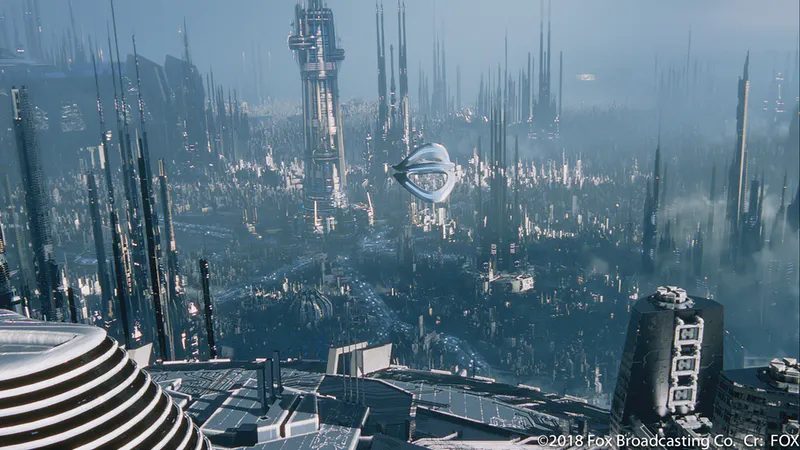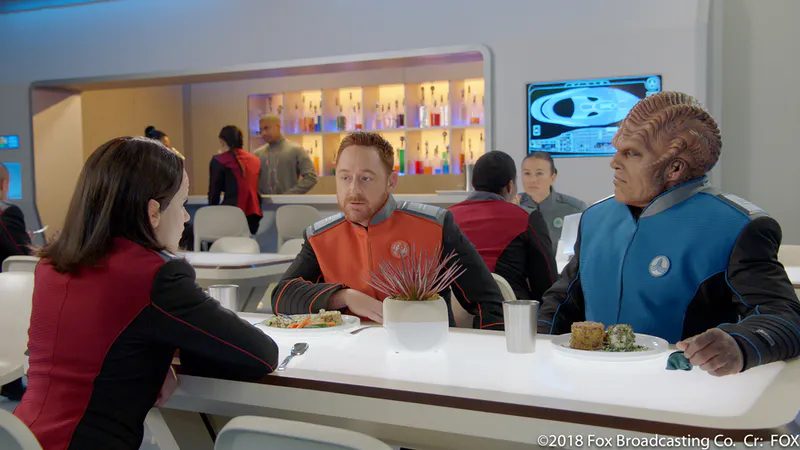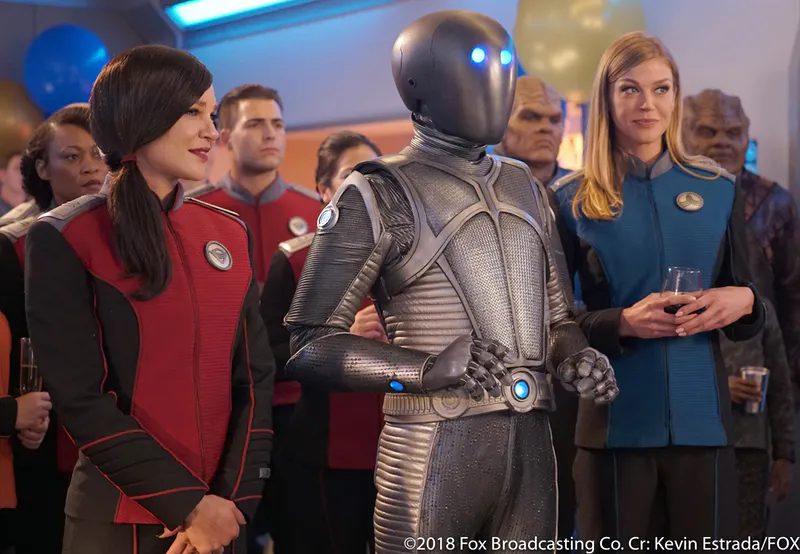 Fun Fact: Captain Mercer (series creator and writer Seth MacFarlane) keeps a Kermit the Frog on his desk.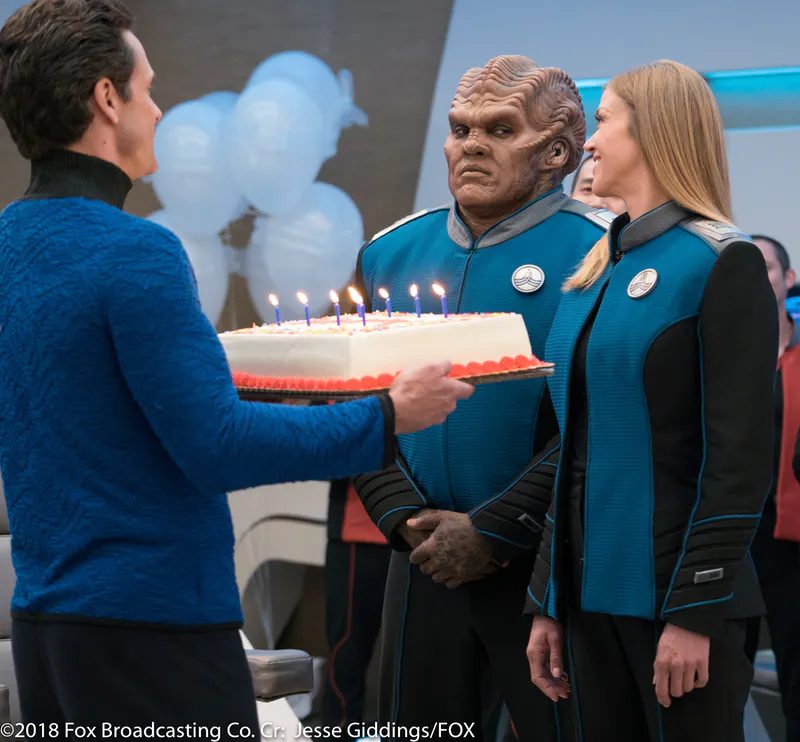 For more information and to see full episodes online, visit: www.fox.com/the-orville/.
Copyright © 2019 by Jan Wagner — AutoMatters & More #579r2