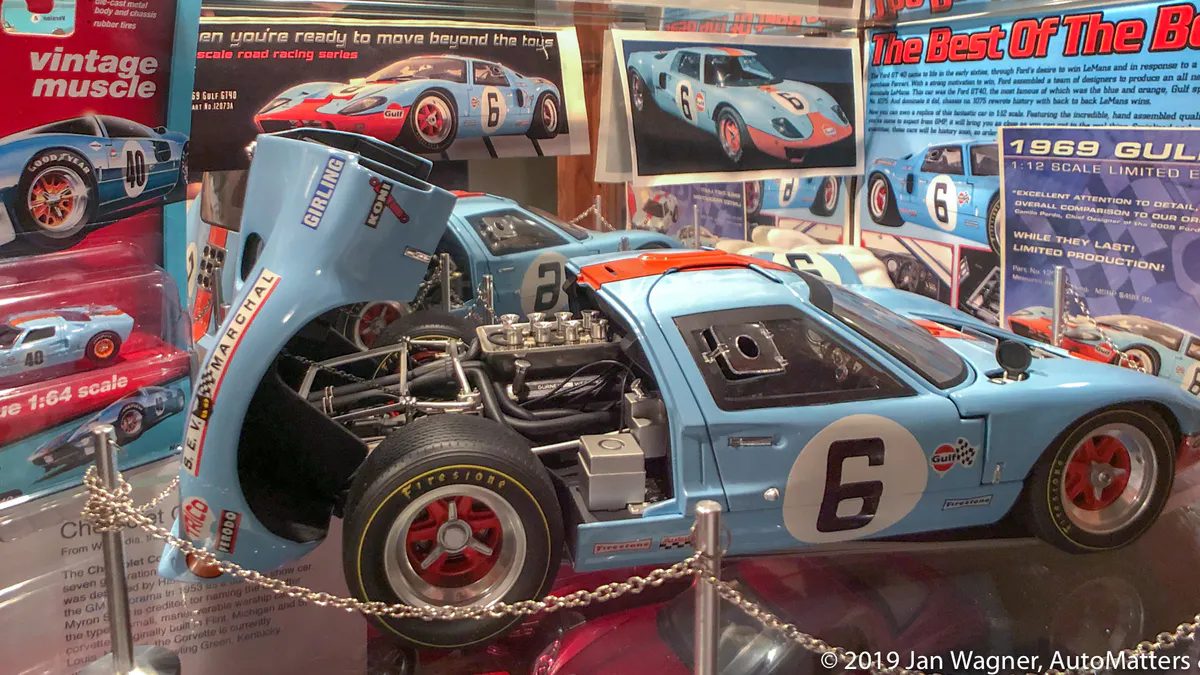 REVIEW ROUNDUP: CAPTAIN MARVEL & TECH ACCESSORIES
F​rom tech on screen to tech in your home and on the go
In this review roundup we'll take a look at a new movie and a variety of tech accessories that were given to me to share with you here. I think you're going to like them.
CAPTAIN MARVEL
"Captain Marvel" is an all-new adventure from a previously unseen period in the history of the Marvel Cinematic Universe. It features a strong and likeable female heroine.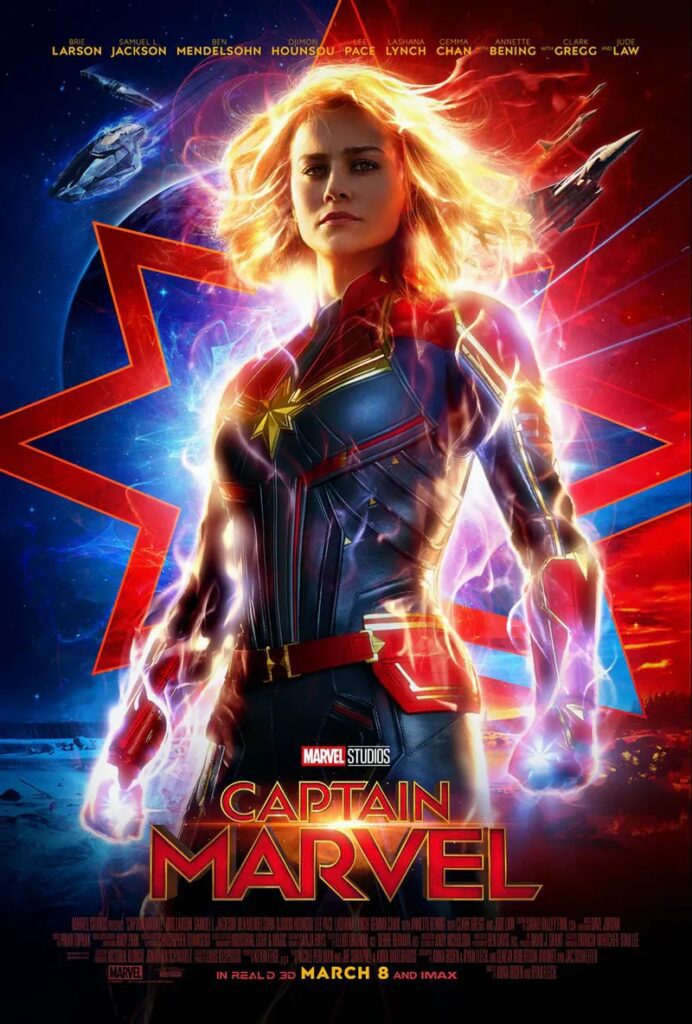 Before the story begins we are shown a well-deserved video tribute to the late Stan Lee – and yes, he does have a cameo later.
I do not want to spoil the never-ending surprises, so let it suffice to say that this is a feel-good superhero movie – one of my favorites. There are powerful, worthy adversaries to overcome, aliens – of course, and very clever plot twists. The special effects are spectacular. The story is fresh and easy to follow.
To see trailers, visit www.marvel.com/movies/captain-marvel.
CATALYST IMPACT PROTECTION & WATERPROOF PHONE CASES
To protect your expensive investment, a case for your cell phone is a must – but there are so many to choose from.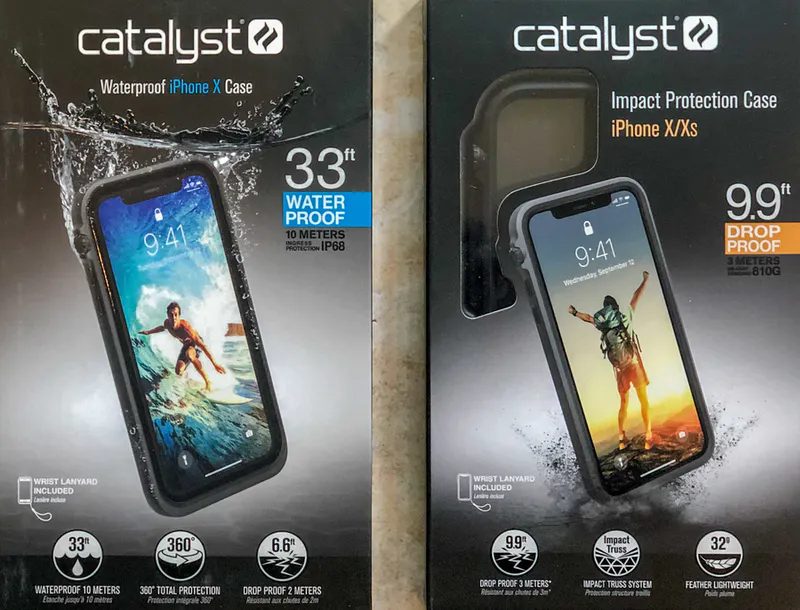 The Impact Protection Case from Catalyst checks all of the boxes, and then some. It is thin and light, yet it is shock- and drop-proof to 9.9 feet, surrounding the phone with an impact resistant truss system and non-slip rubber. It allows wireless charging through the case. Unlike my old case, it has a wrist lanyard, works with my Black Eye lenses, and is easy to install and remove.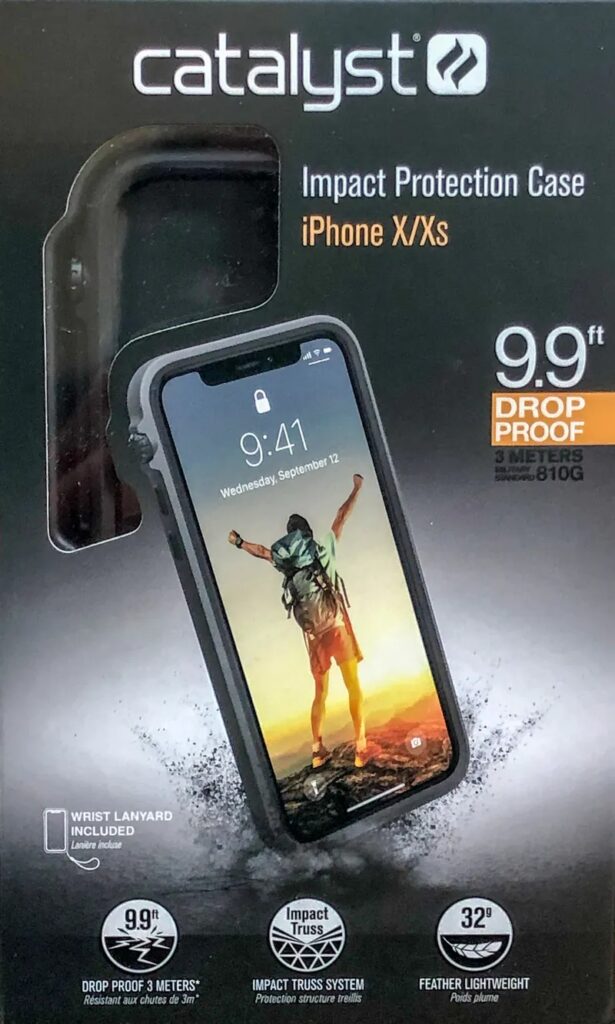 Catalyst also sells a lightweight case that is waterproof to 33 feet, is drop-proof to 6.6 feet and has what they call "true sound acoustics." It, too, enables wireless charging through the case, has a wrist lanyard and is easy to install and remove.
Visit www.catalystcase.com.
PHOOZY THERMAL CAPSULE XP3 SERIES
When extreme weather and harsh environments are present, protect your phone with an easy-to-use Phoozy thermal capsule. In addition to providing military grade drop protection plus flotation protection, there is a heat and cold proof, layered matrix of high-tech materials. The Phoozy is very easy to use. Simply put your phone in the top and press it closed. A multi-point attachment system simplifies carrying.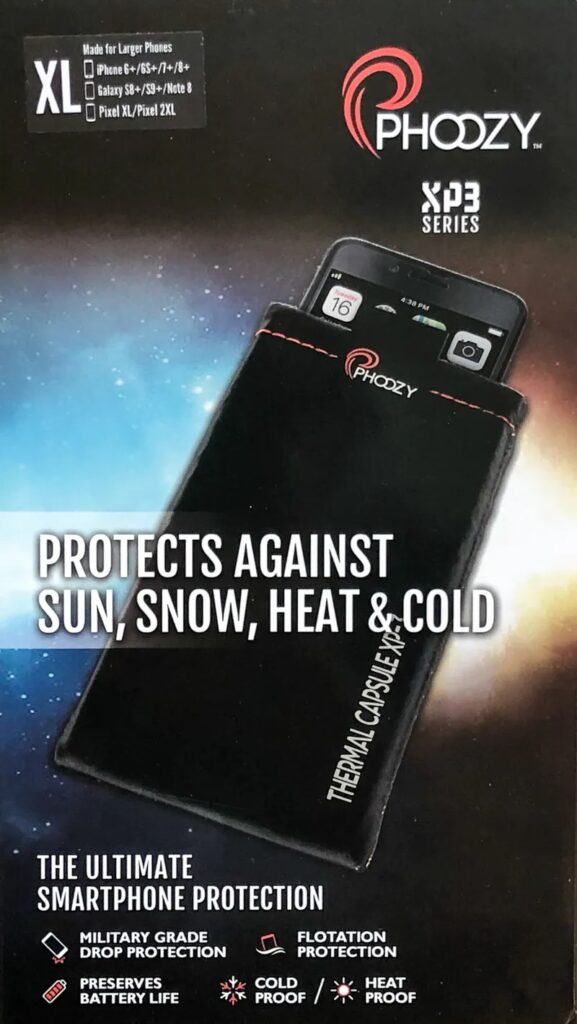 Visit Phoozy.com.
CURVE FOR MACBOOK
The Curve for MacBook is a sturdy, ergonomic, one-piece aluminum stand that raises your MacBook a few inches above your desk. This makes it easy and comfortable to type, and recovers the room that the footprint of your laptop would otherwise occupy, providing you with additional space for your work. If you use a second monitor, the Curve raises your MacBook's screen up to a similar height.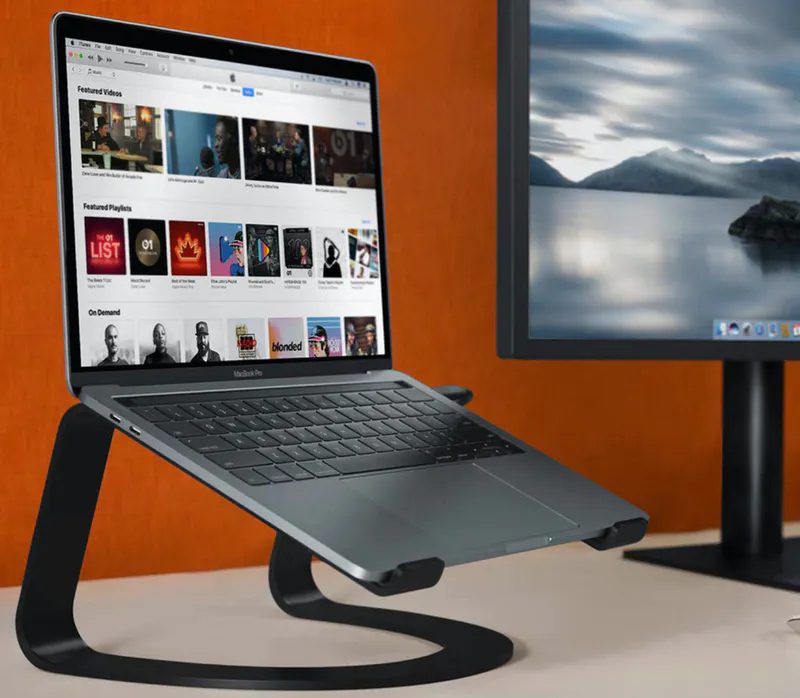 See this and more at twelvesouth.com.
BLACK EYE UNIVERSAL SMARTPHONE LENS PRO KIT G4
Compatible with most cell phones, this new, universal-attachment lens kit includes everything you'll need: Black Eye's top-of-the-line Pro Portrait Tele G4 2.5x telephoto lens; its extremely wide, 180-degrees, Pro Fisheye G4; and its distortion-free, 120-degrees, Pro Cinema Wide G4, all packaged in a sturdy, padded and zippered travel case with a carabiner hook. Just grab it and go.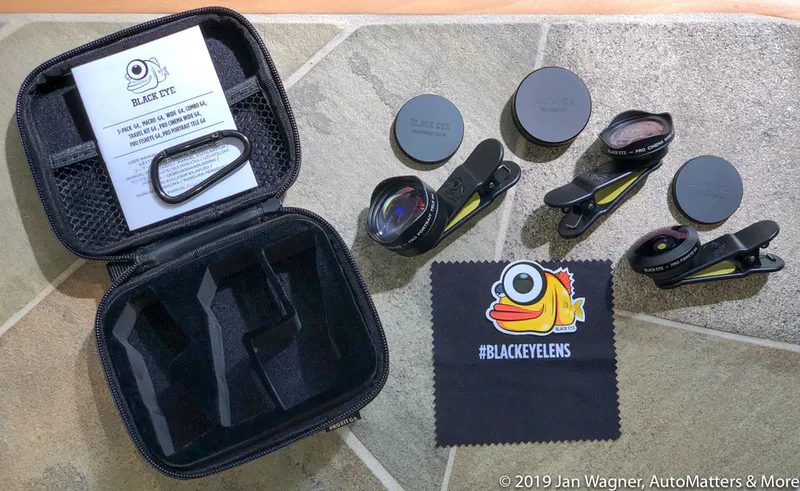 Since they are universal fit, clip-on lenses, you'll need to allow yourself time to properly align them to your phone's lens and you may need to remove your phone's case.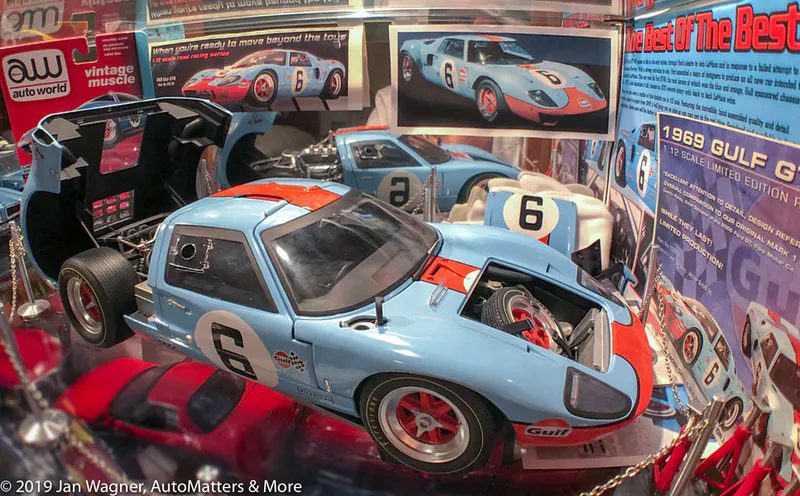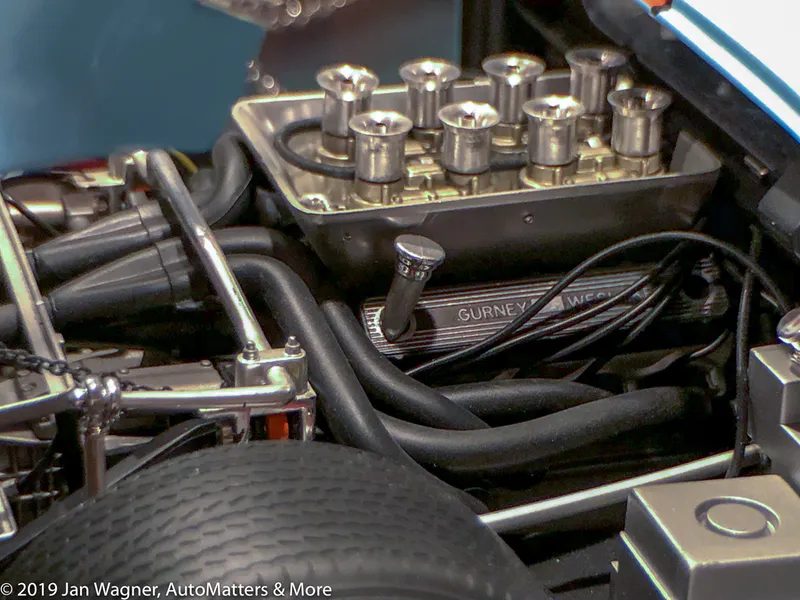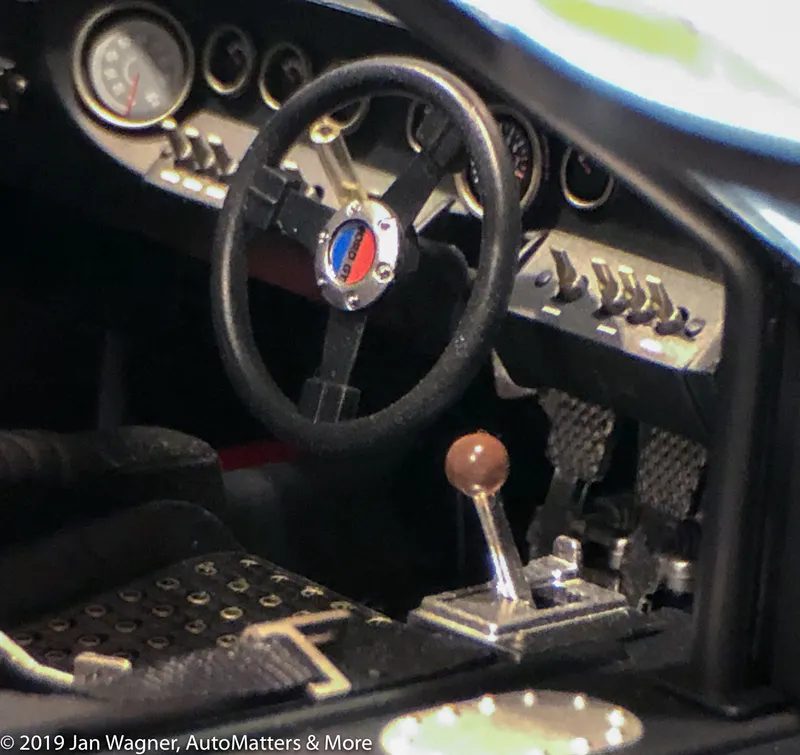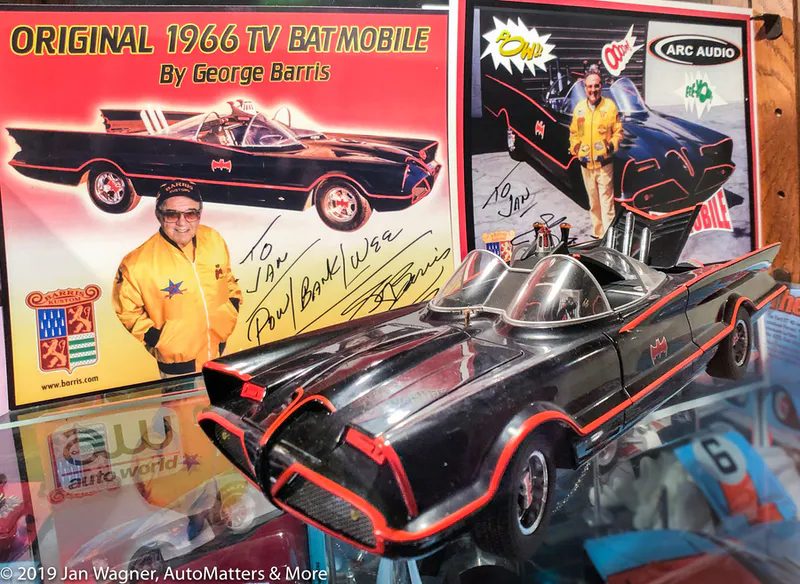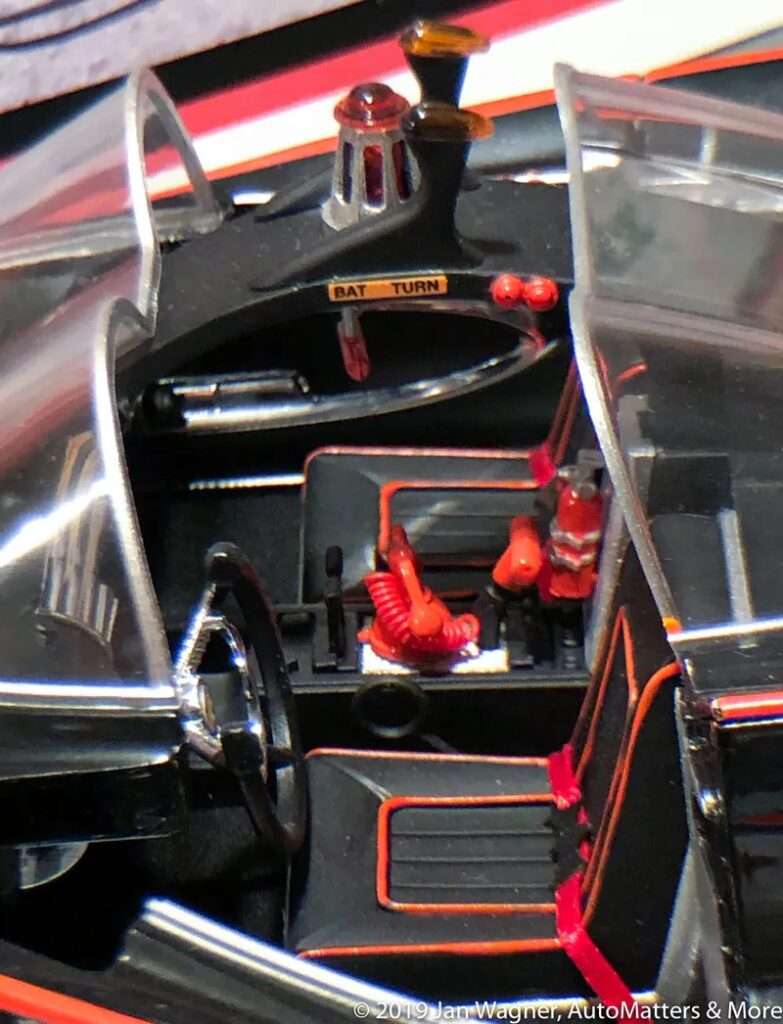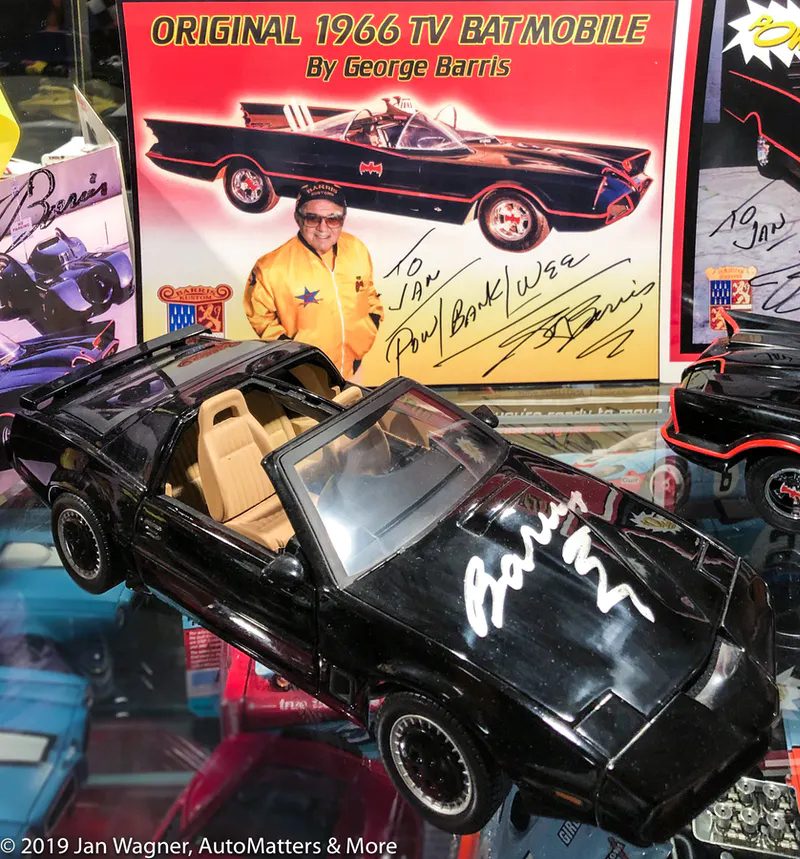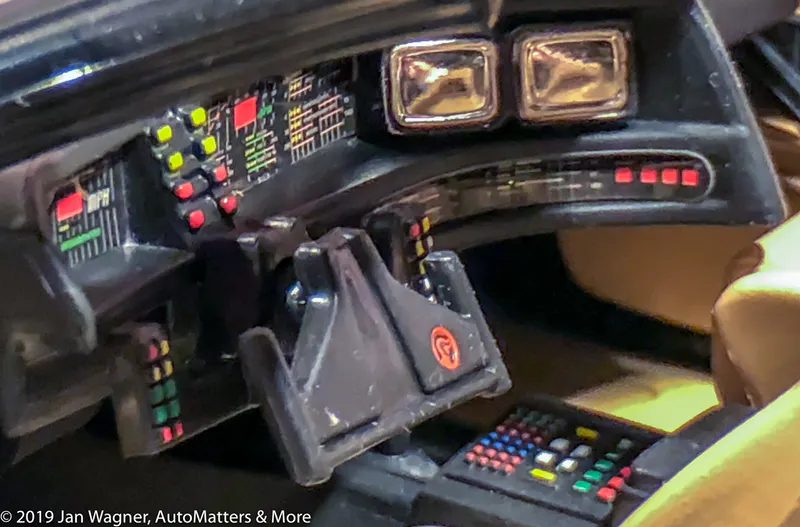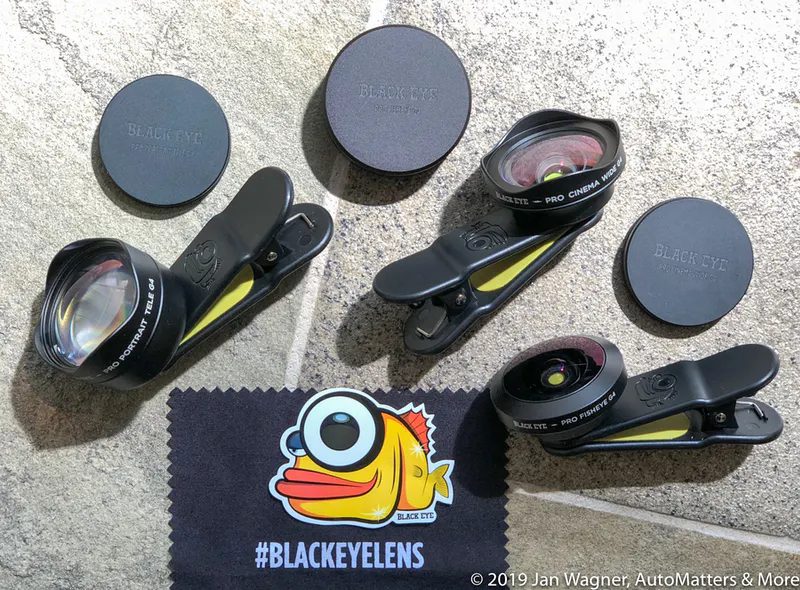 See more at BlackEyeLens.com.
CINEMA EDITION MCABLE
A computer chip in the mCable's connector is designed for anti-aliasing and image enhancement of your TV content, upscaling 480p and 720p content to 1080p, and 1080p content to near-native 4K. Algorithms perform color correction on every pixel.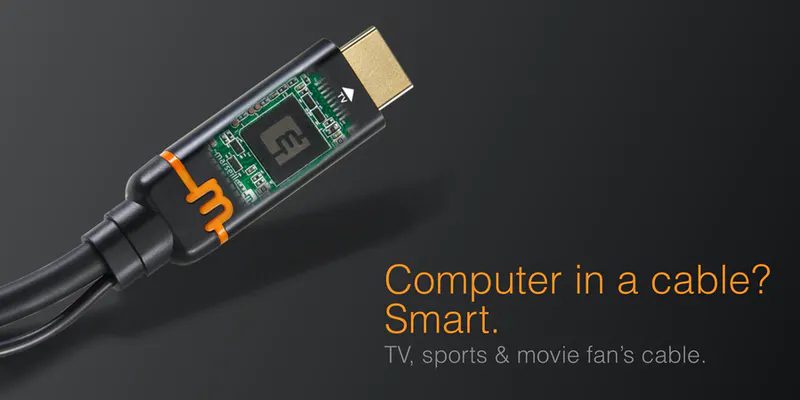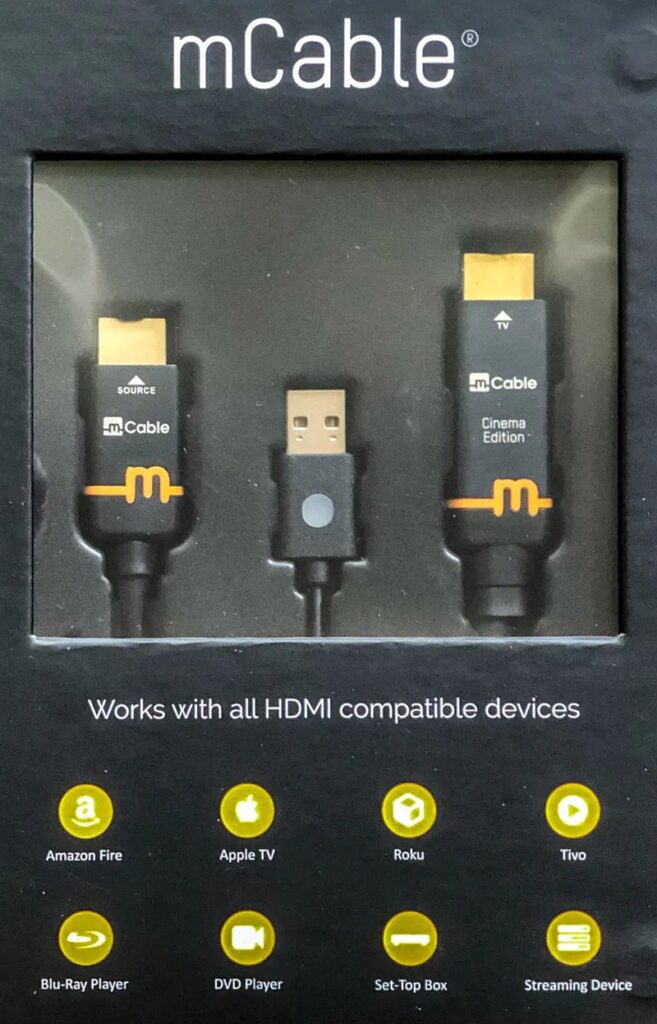 Learn more at marseilleinc.com.
RAPID X4HOME
This 120-volt, compact charger for home or office provides three USB and one Type-C ports. It is available in black and white, and includes a six-foot cord and portable stand.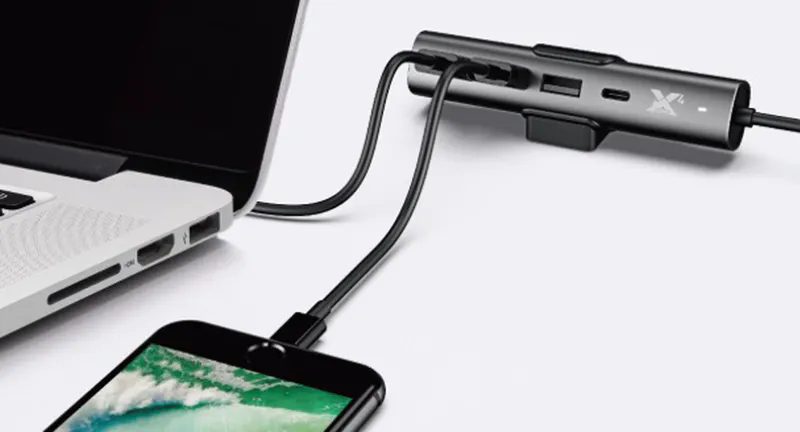 To see this and many other products, visit RapidX.io.
WHOOSH TECH HYGIENE
Your device screens get dirty. Clean them easily with award-winning, non-toxic and environmentally friendly Whoosh products.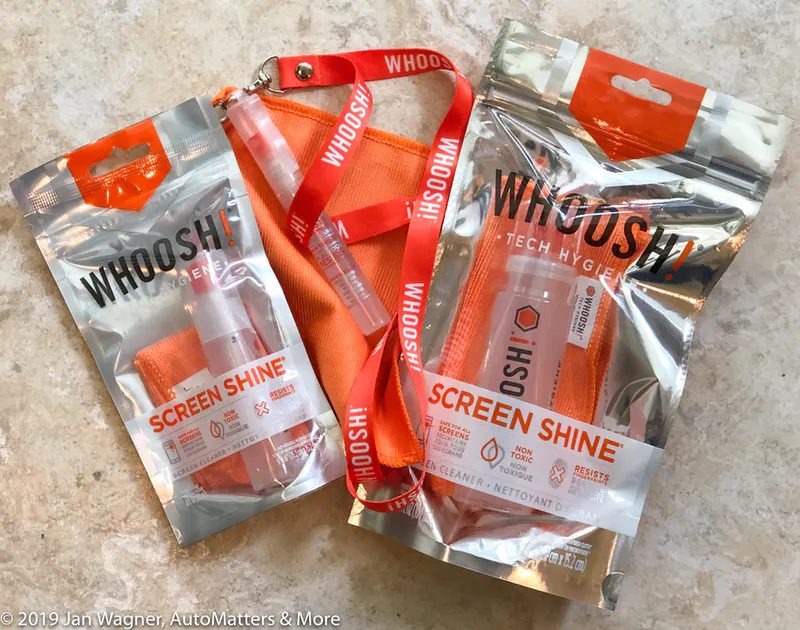 To learn more, visit whoosh.com.
MEGACOMFORT INSOLES
Finally, we'll wrap up with something to make you comfortable. MEGA makes ergonomic footwear products for the workplace, where standing on your feet all day can hurt. MEGA's ultra-high-density memory foam insoles are podiatrist-designed to cushion your heels and arches, and reduce vibration.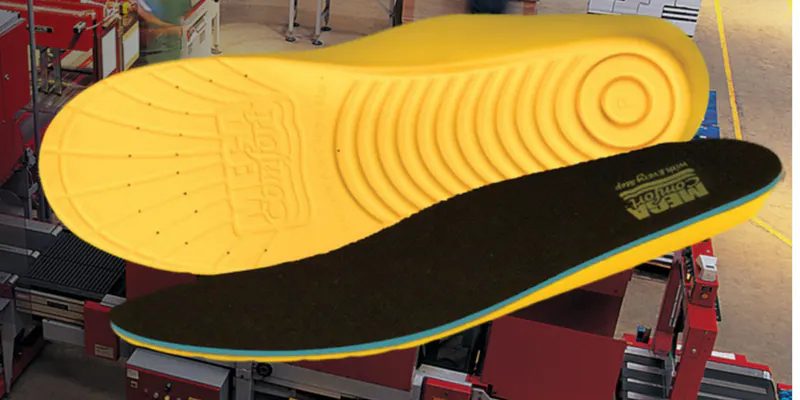 A few weeks ago, I put a sample pair in my house slippers. The improvement in my comfort has been dramatic. Learn more at megacomfort.com.
COPYRIGHT © 2019 BY JAN WAGNER – AUTOMATTERS & MORE #580R1