MONSTER ENERGY NASCAR CUP SERIES SOCAL WEEKEND — STOCK CAR RACING AT ITS FINEST
An epic NASCAR superspeedway race weekend — two thrilling races, told in words and pictures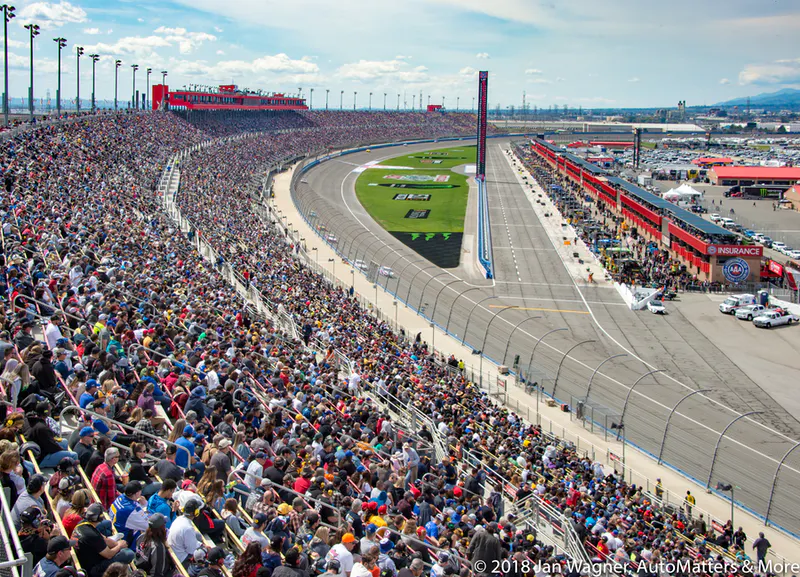 NASCAR's Monster Energy Cup Series Cup Series and Xfinity Series made their one and only 2018 visit to Southern California on March 17th and 18th at the two-mile, D-shaped oval at Auto Club Speedway (www.autoclubspeedway.com) in Fontana.
Auto Club Speedway is one of the fastest tracks in NASCAR.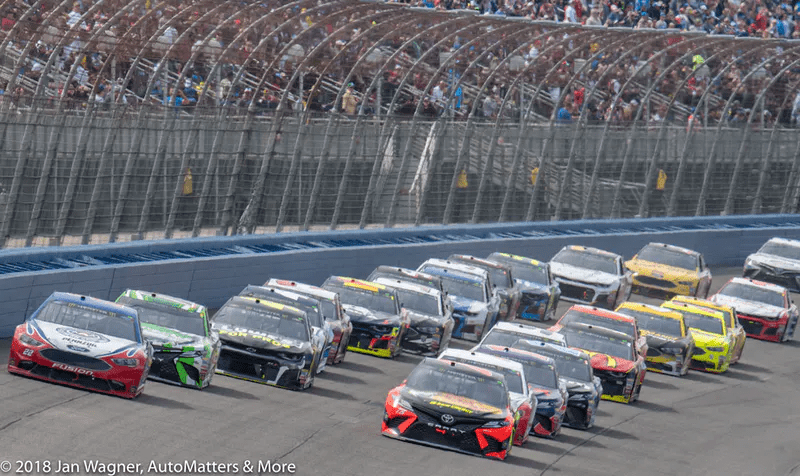 It is also wide (75 feet), enabling multiple competitors to race side-by-side and pass each other through its four turns – at over 200 mph!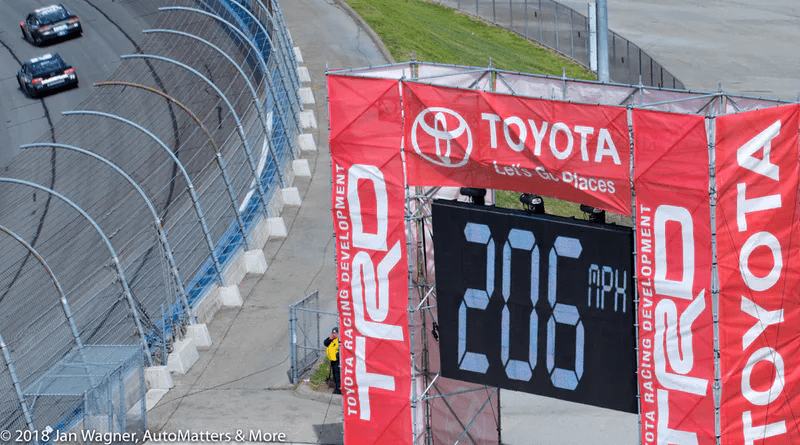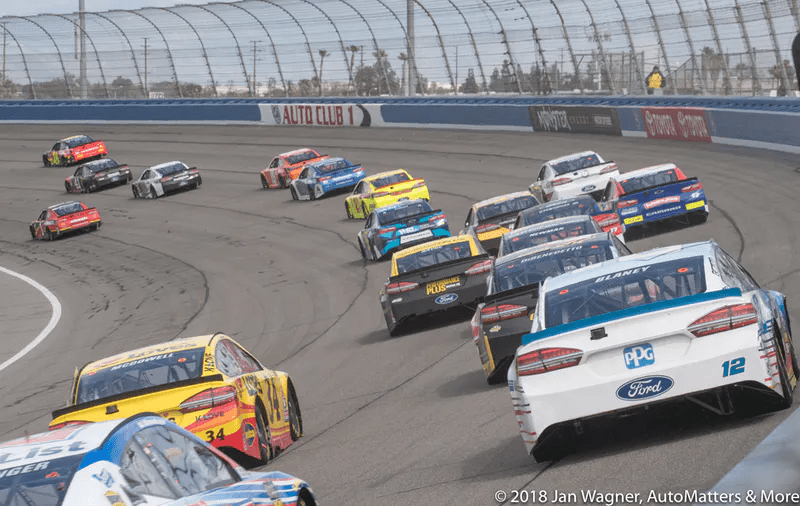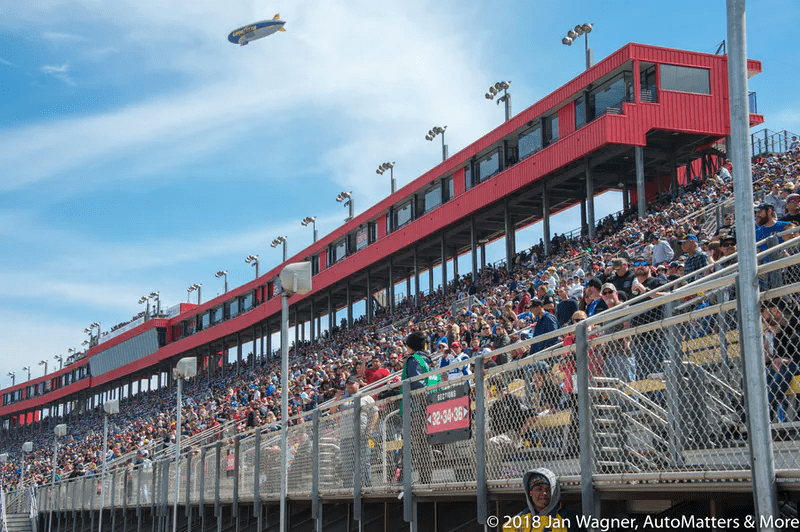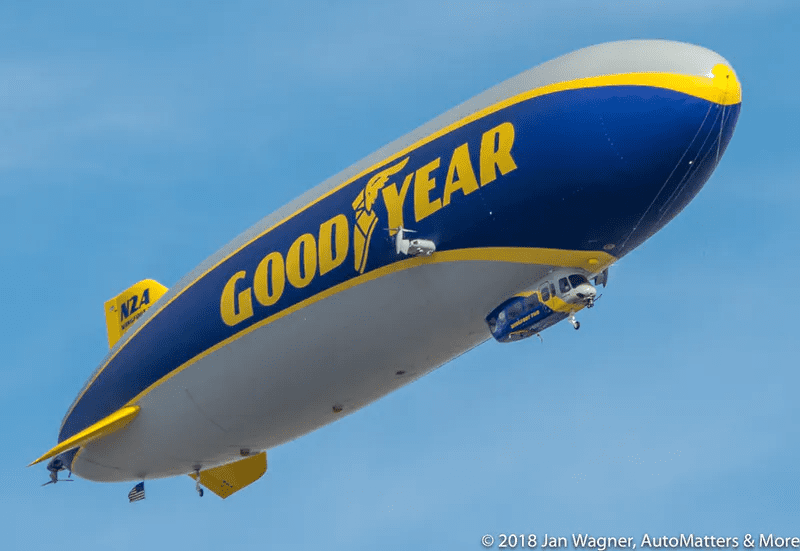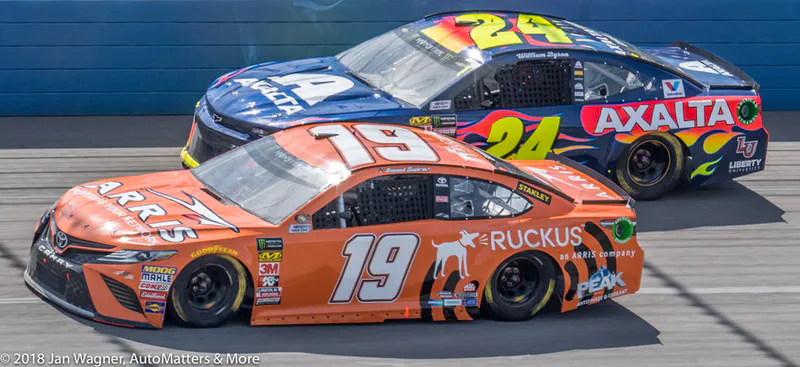 In racing, pit work must be done as quickly as possible without making mistakes. Cars might be passed in the pits that could not be passed on the track.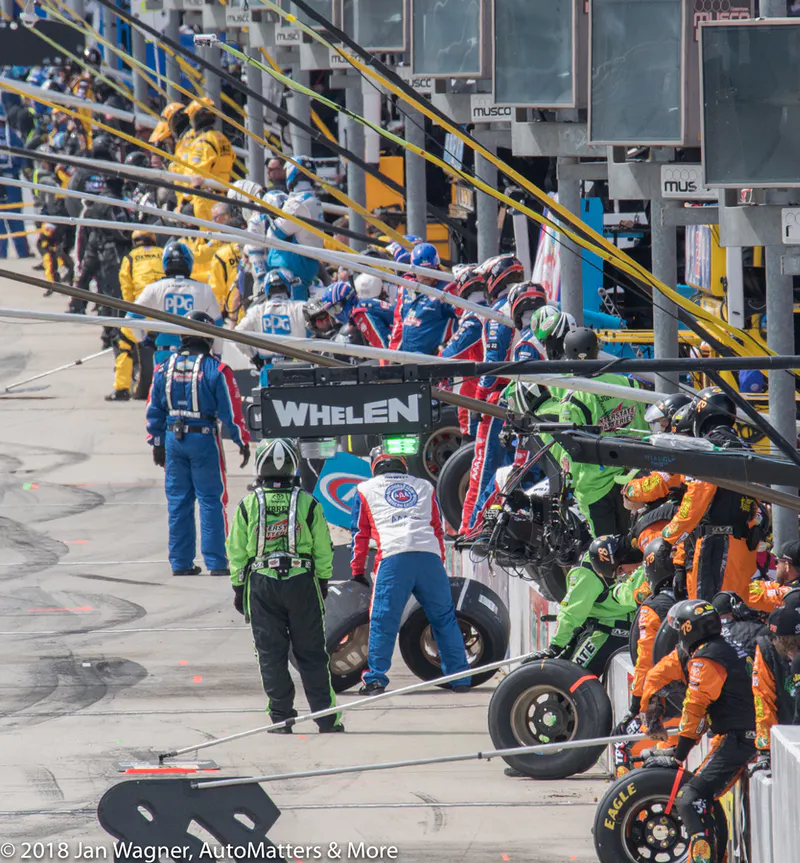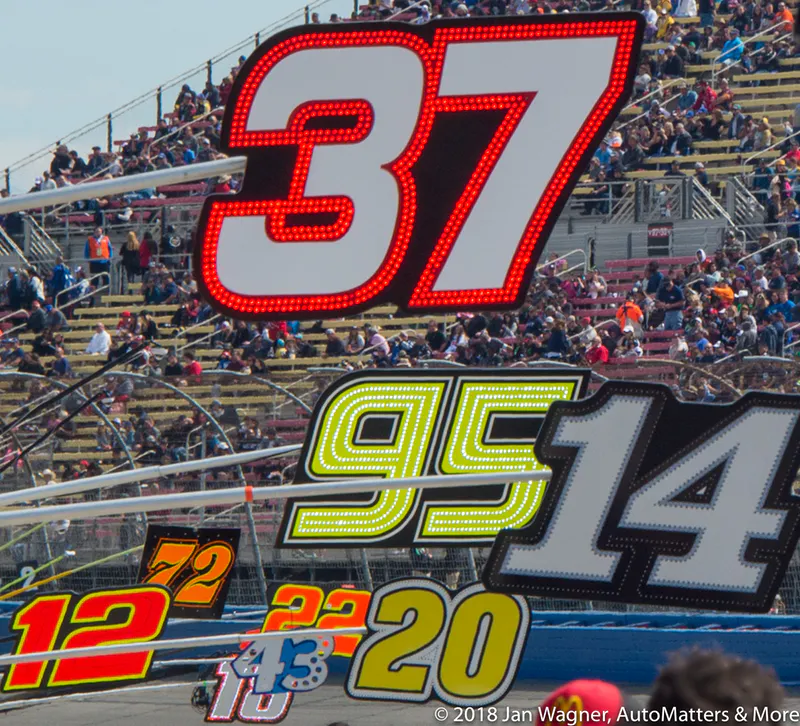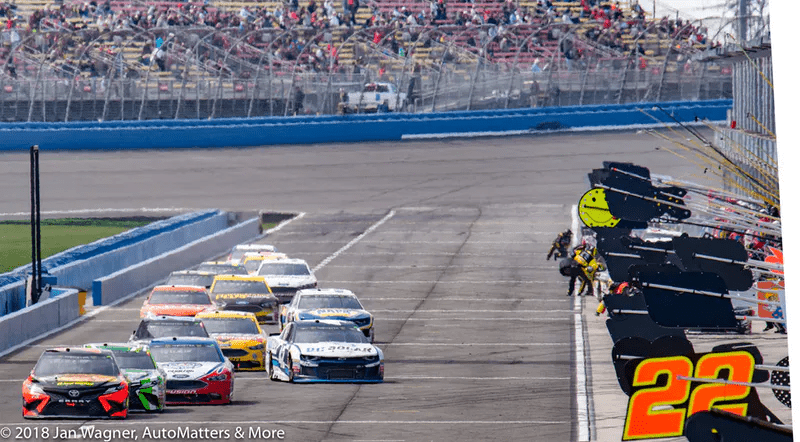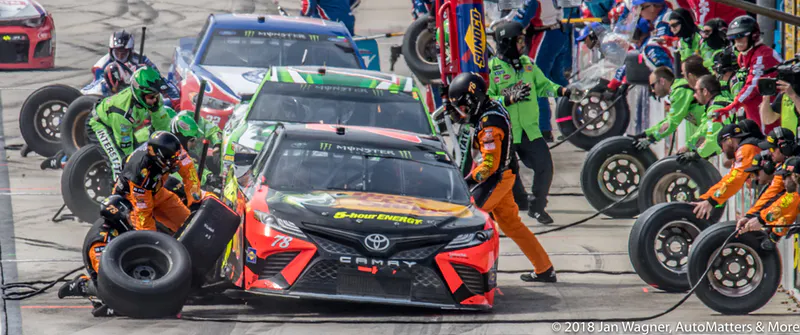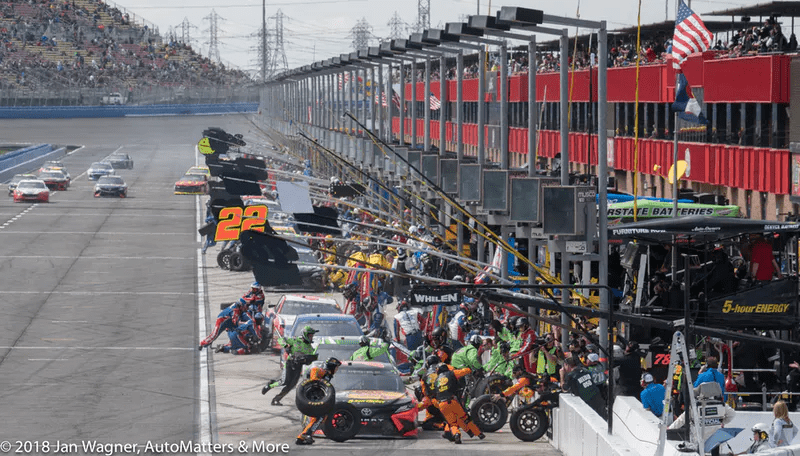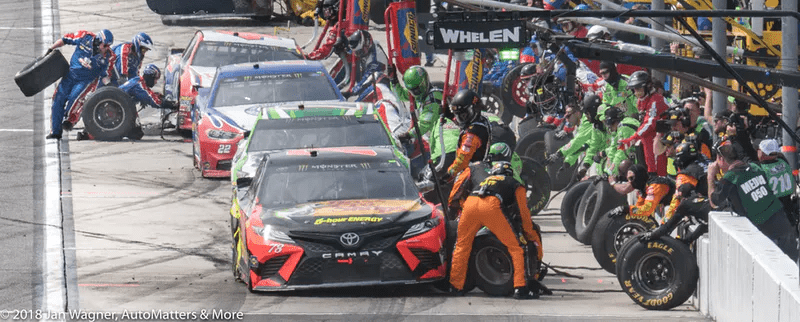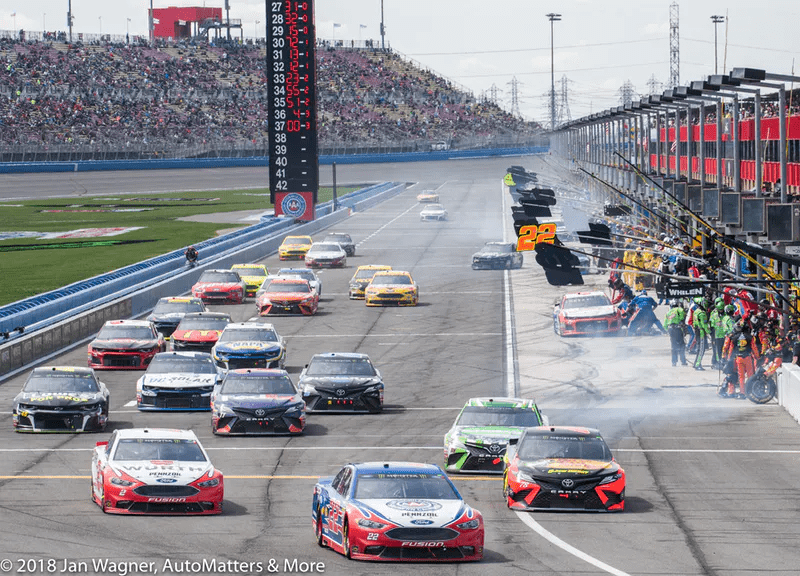 Work to be performed in a NASCAR pit stop may include changing two or four of a limited number of fresh, sticky tires; making certain permissible repairs; removing the clear, protective windshield tear-offs; making suspension adjustments; and refueling.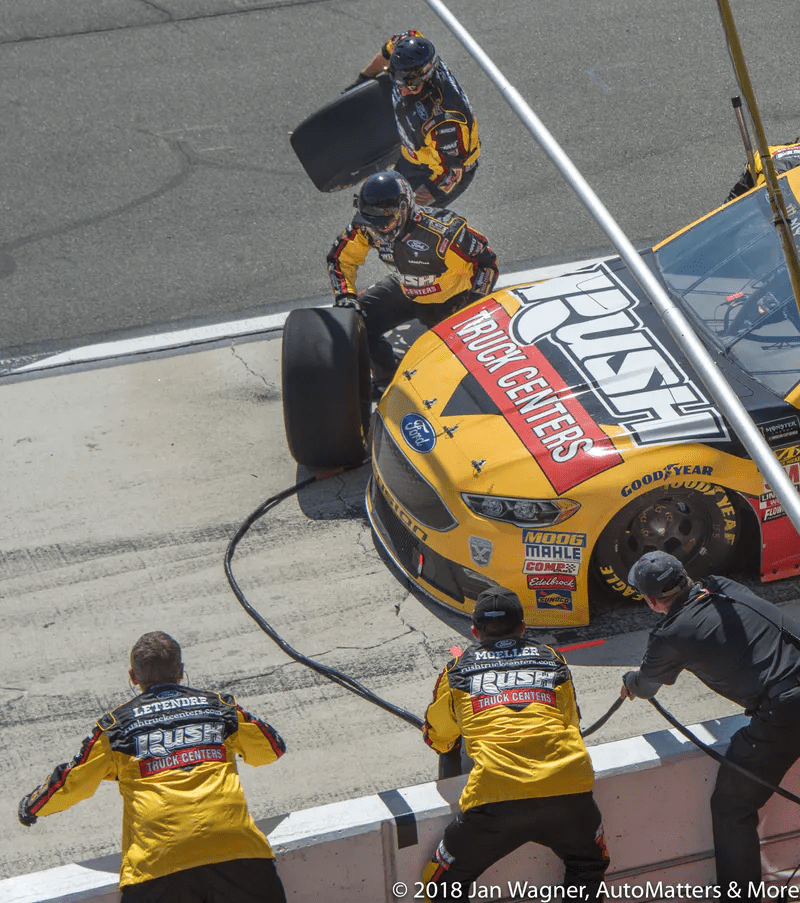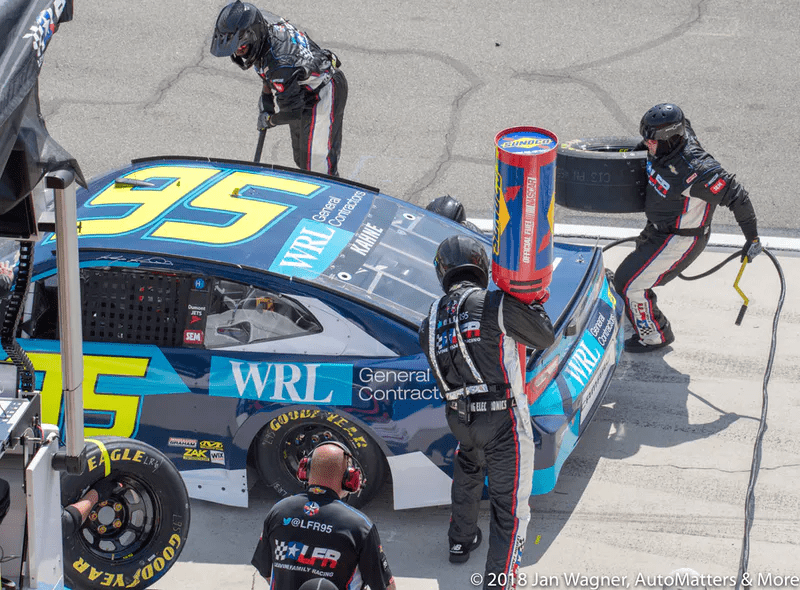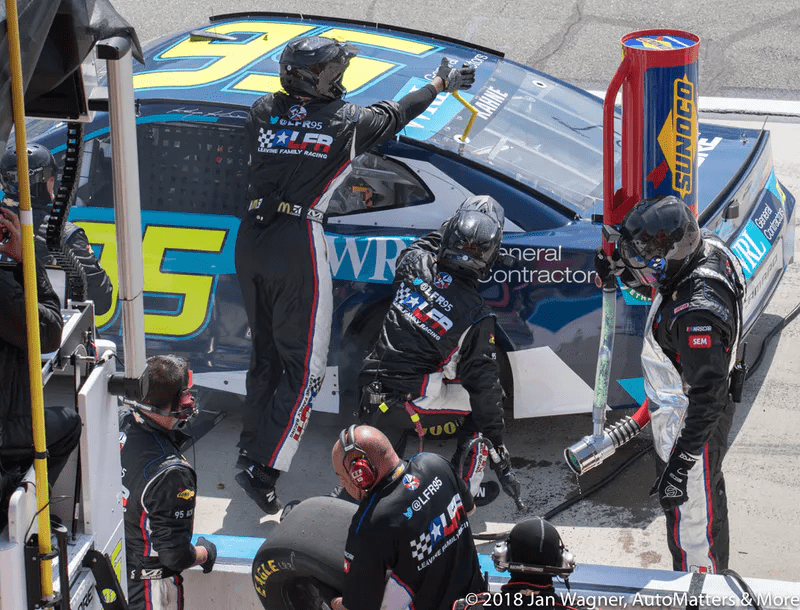 Intermediate stages were introduced to NASCAR to encourage competition throughout each race. In addition to championship points awarded to the winning driver of each race, bonus points are also awarded to drivers who lead or are in the top ten at the end of the first and second stages.
Strategies employed by the drivers on the track include bump drafting and side drafting, which can give the following driver an extra boost of speed due to reduced wind resistance; saving fuel to stretch out the number of laps between pit stops; and deciding when to take green flag pit stops.
Finding the best lines – high, low or somewhere in between – will help drivers make their quickest lap times, but the track can and does change over the course of a race, as rubber gets deposited on the track. Drivers can adjust their cars' handling somewhat while on the track via a motorized track bar adjustment. Other adjustments, as well as the track bar, can be made in the pits through changes in tire pressures; and wedge – done by inserting a deep socket above a suspension point through a hole in the body and turning clockwise or counter-clockwise.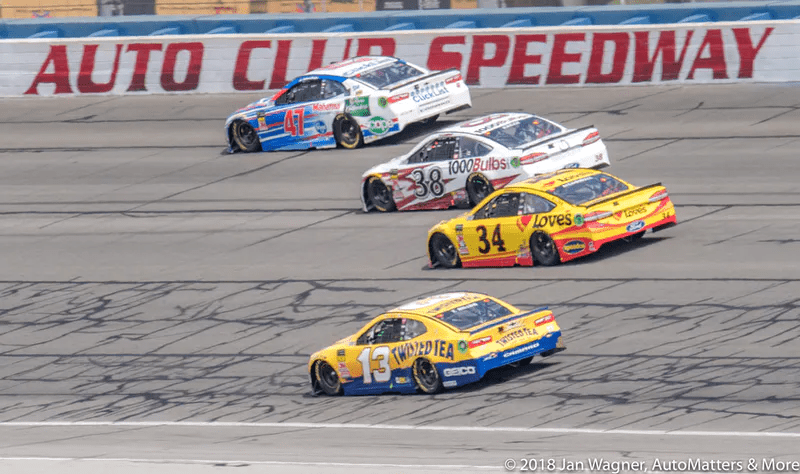 From a somewhat dangerous vantage point at a camera hole cut in the fence near the exit to Turn Two, one can really get an appreciation for how fast these cars are going – especially if they are in a pack during a start or a restart – and why it is a very good idea to cover up what would otherwise be exposed skin. With each lap, tiny pieces of grit and tire rubber pelt photographers and their camera gear at speeds of around 200 mph. Ouch!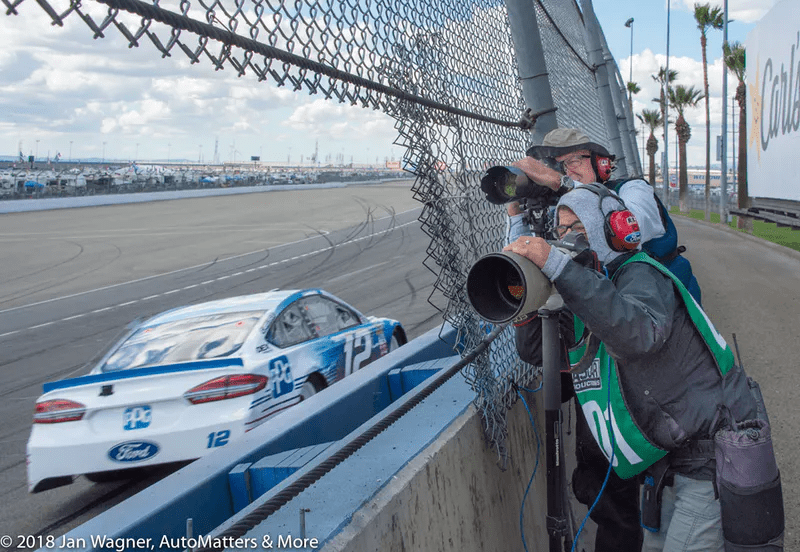 "ROSEANNE 300"
Joey Logano, driving the Team Penske, Discount Tire Ford #22, made his first Xfinity Series win of the year seem almost effortless, leading 139 of the 150 laps – including at the end of Stages One and Two. As a Monster Energy NASCAR Cup Series driver, Logano was ineligible for Xfinity Series driver points.
Justin Allgaier, driving the #7 Hellman's Chevrolet, collected maximum points (50) as the highest placing Xfinity Series driver. Elliot Sadler leads the points standings for the Xfinity Series season.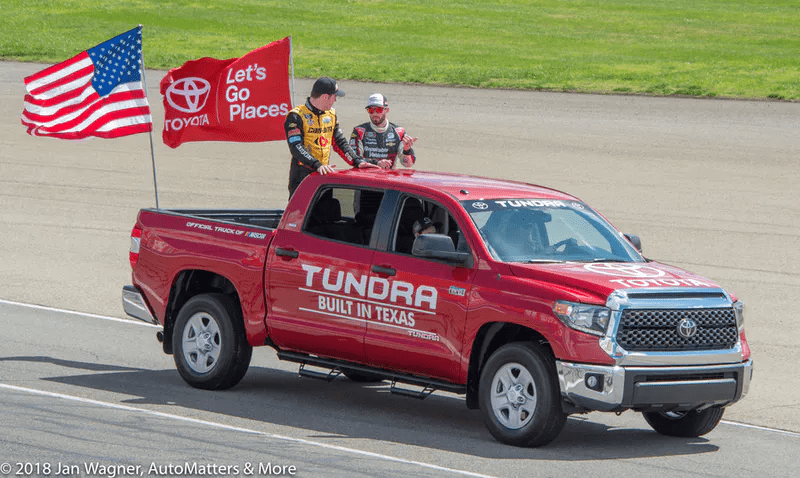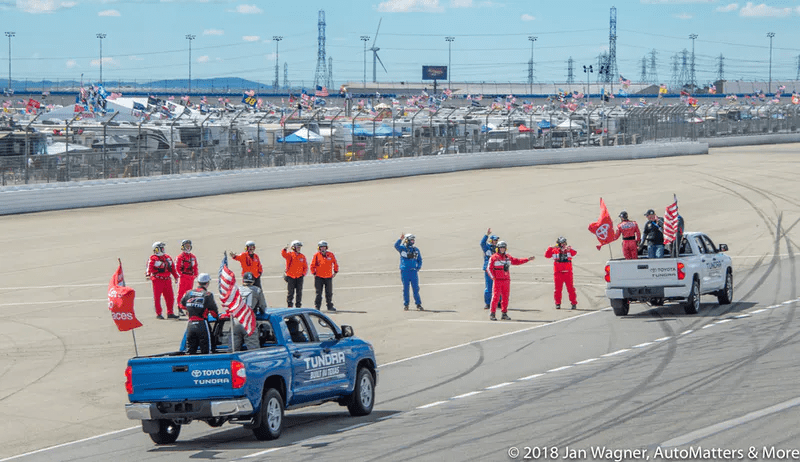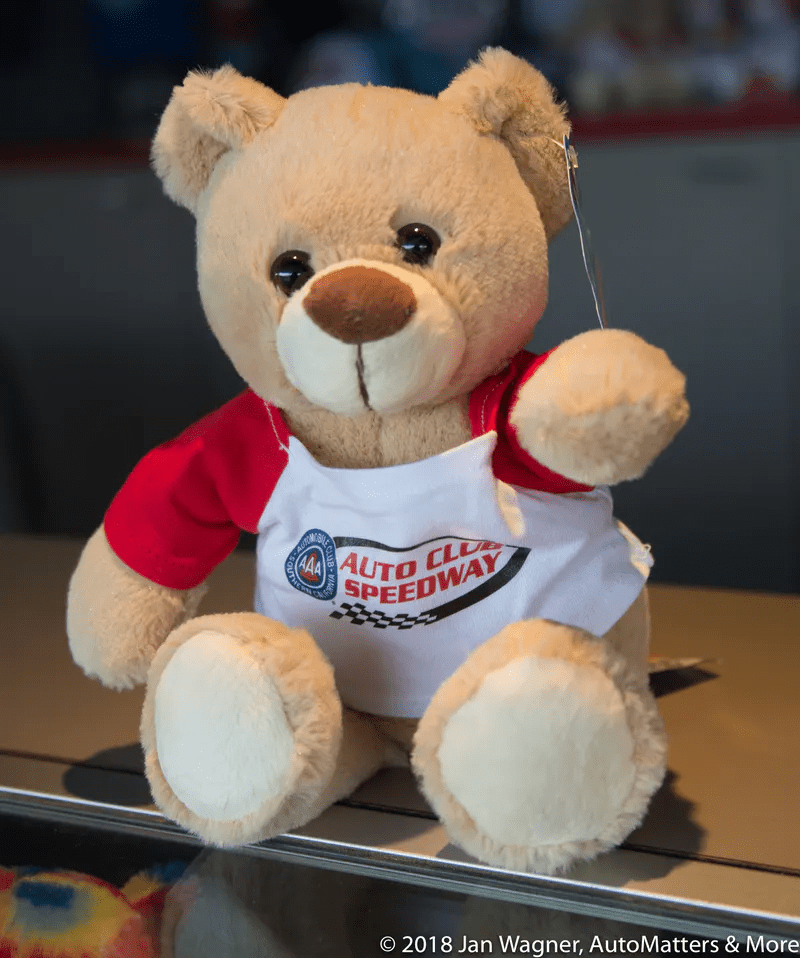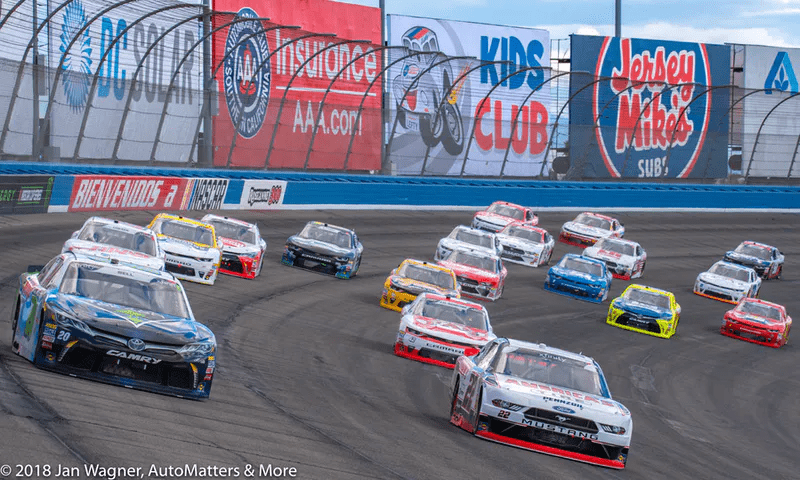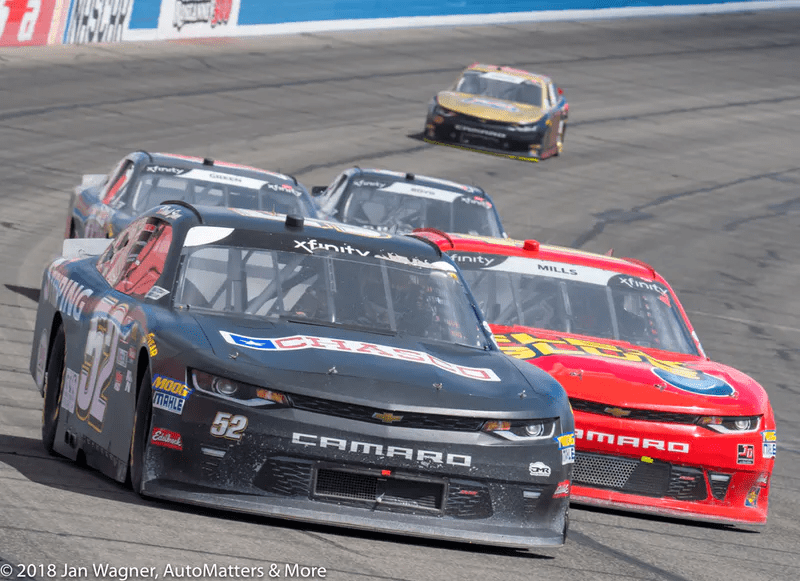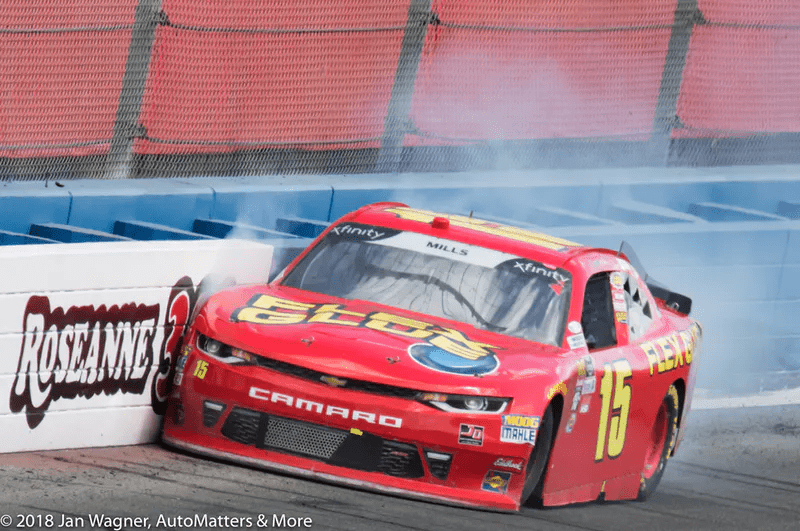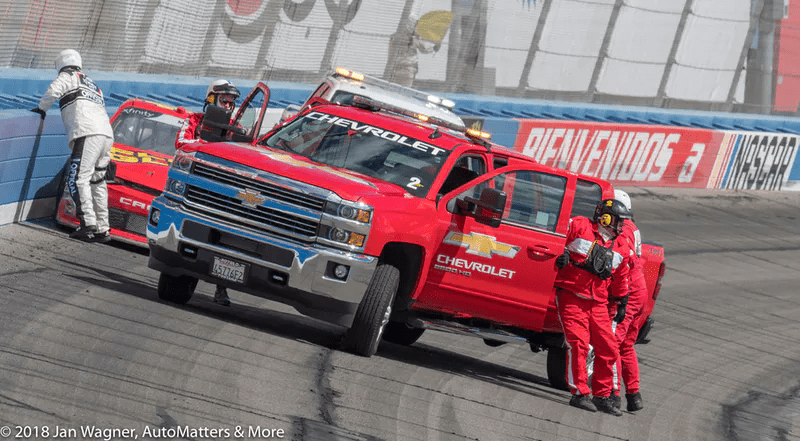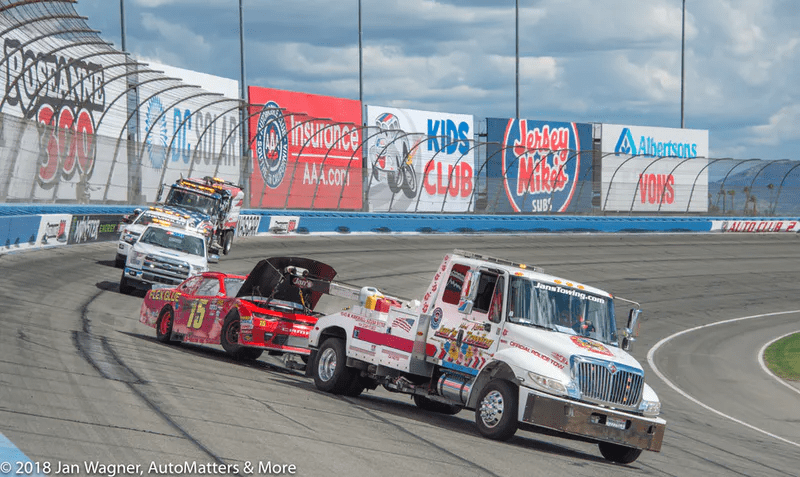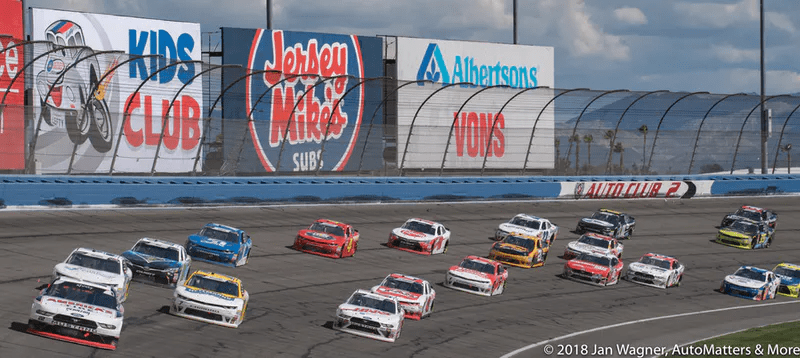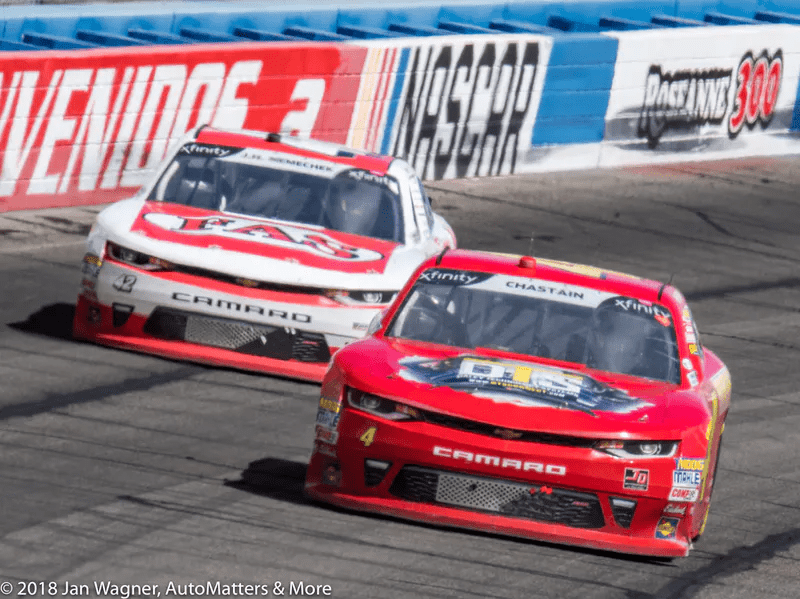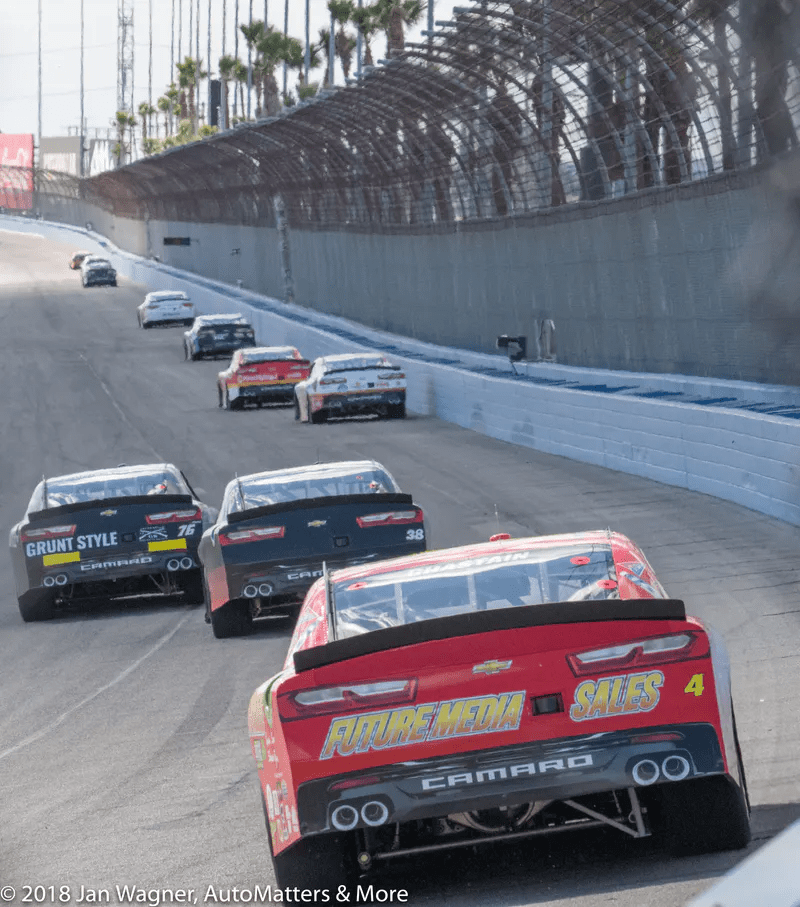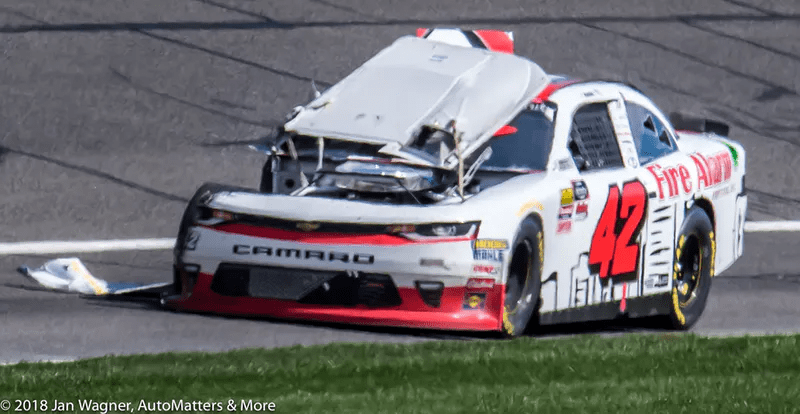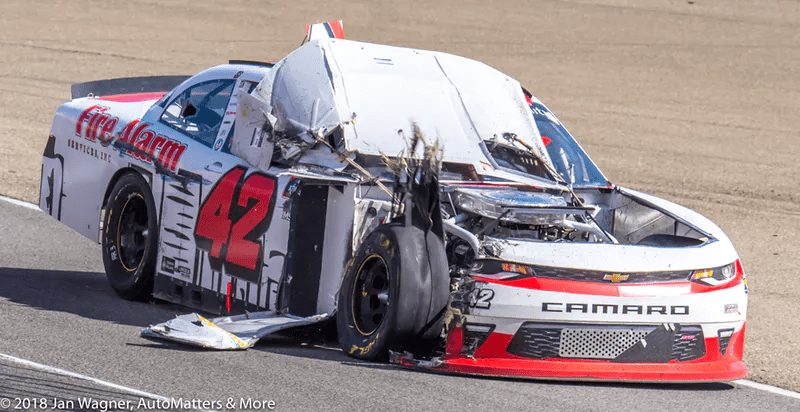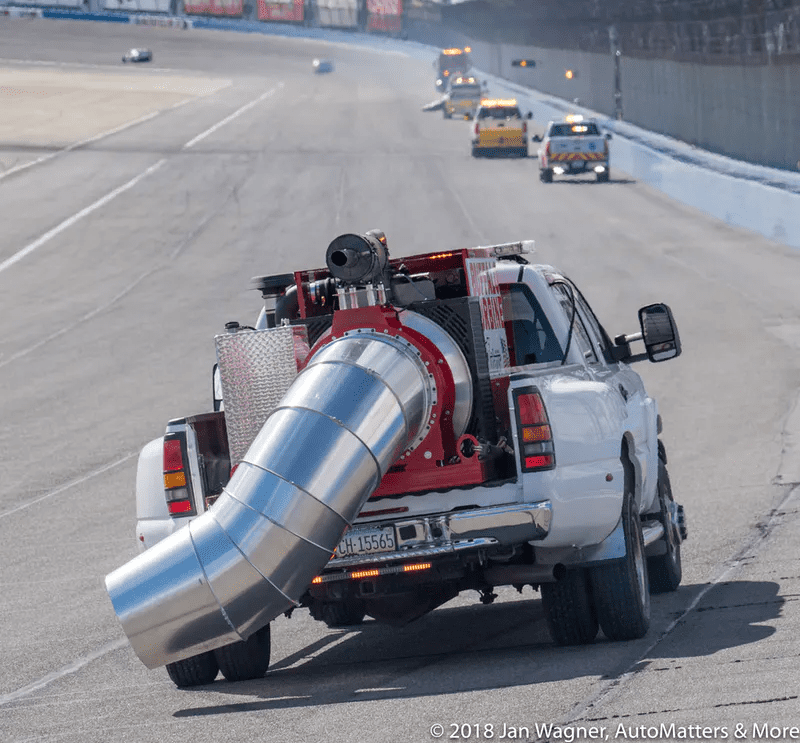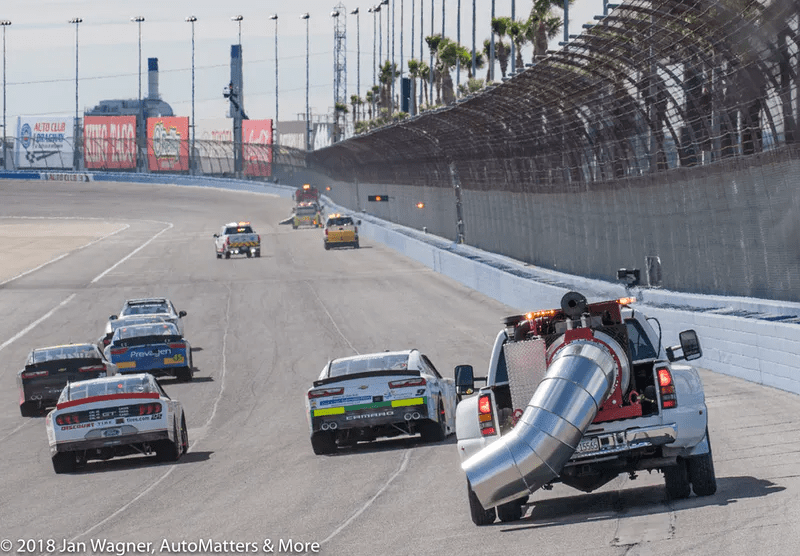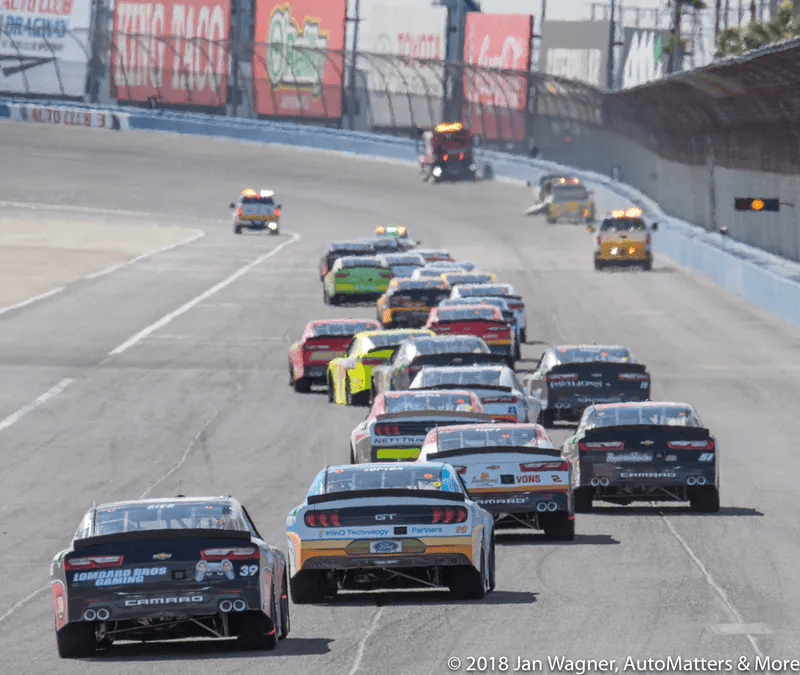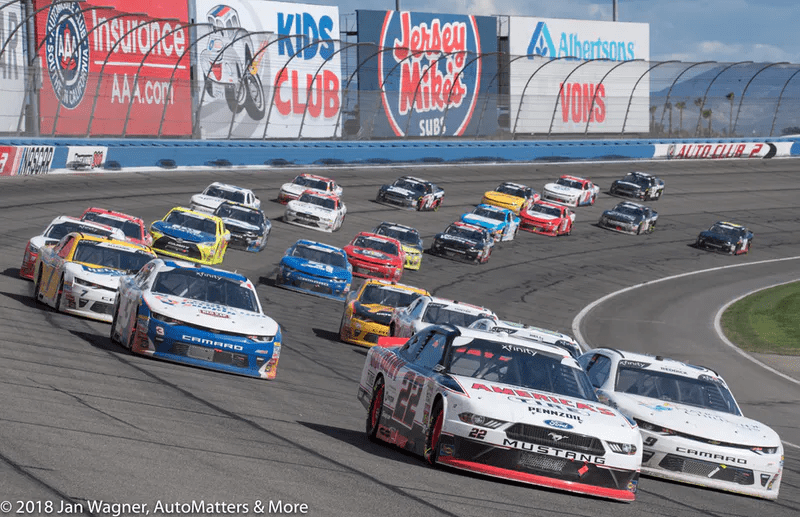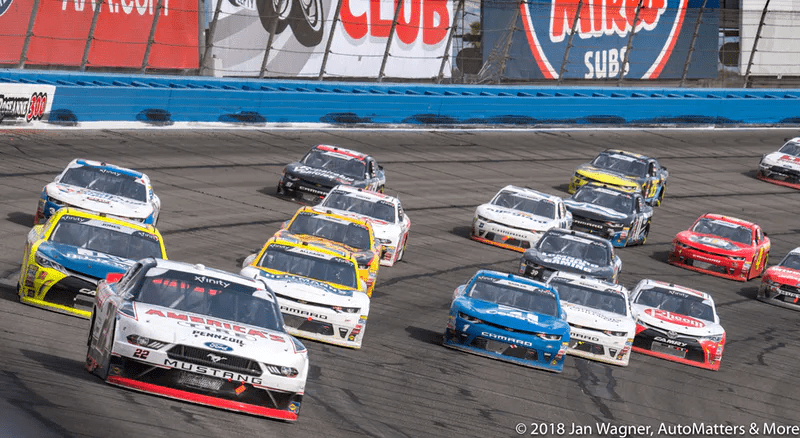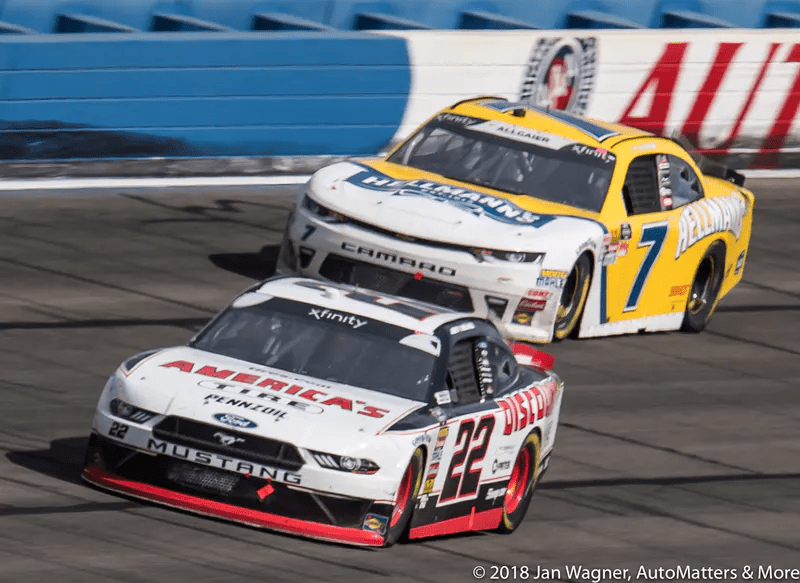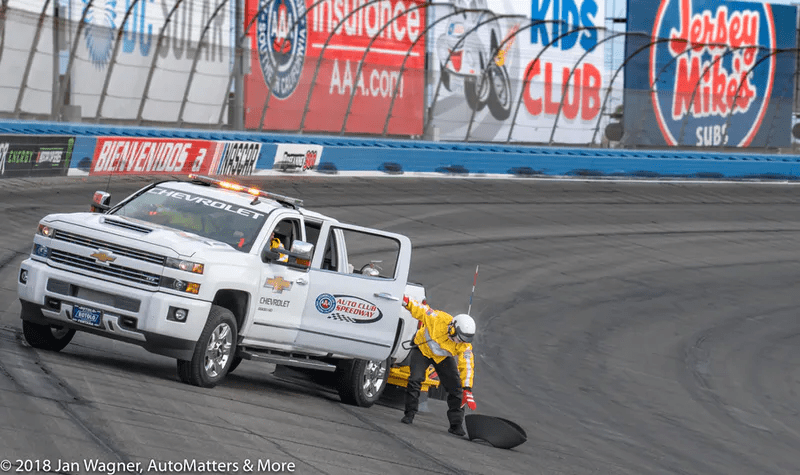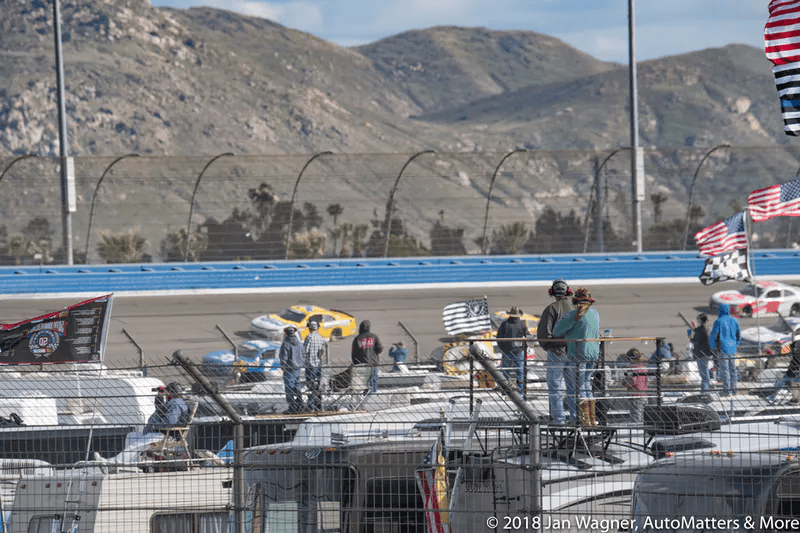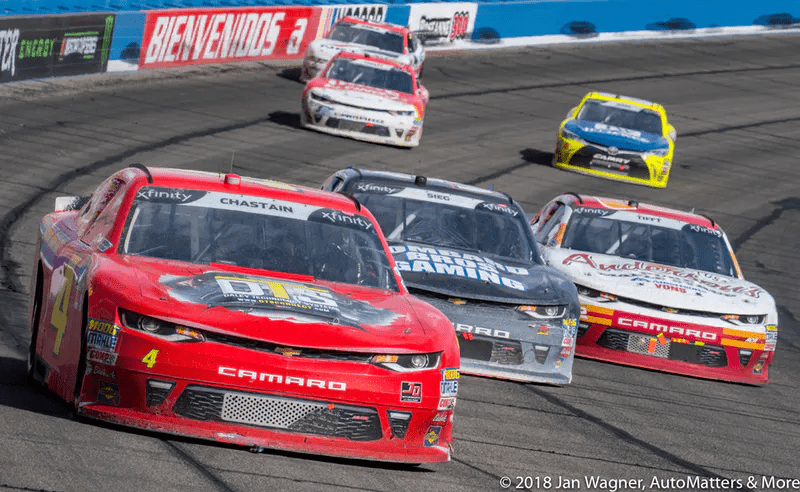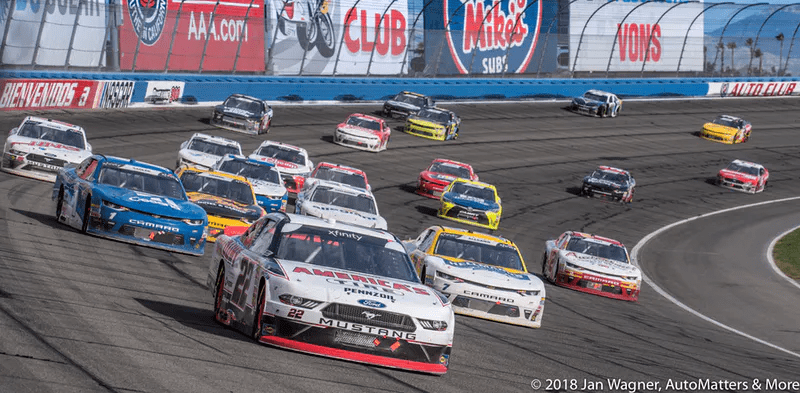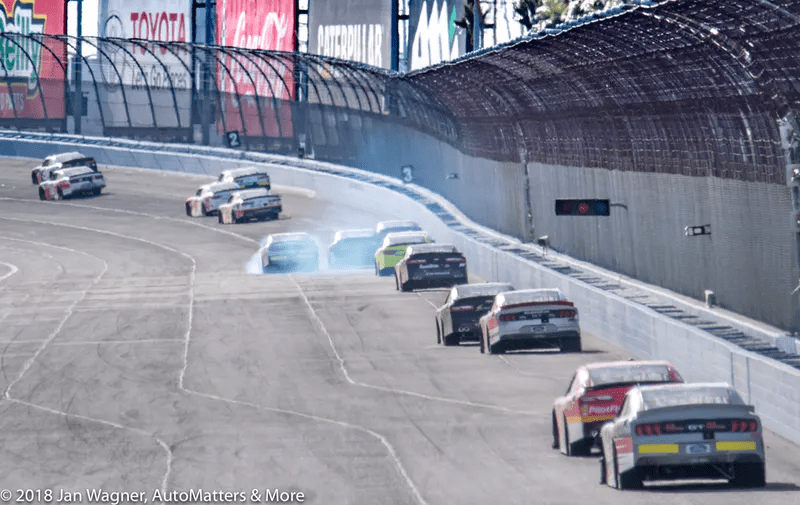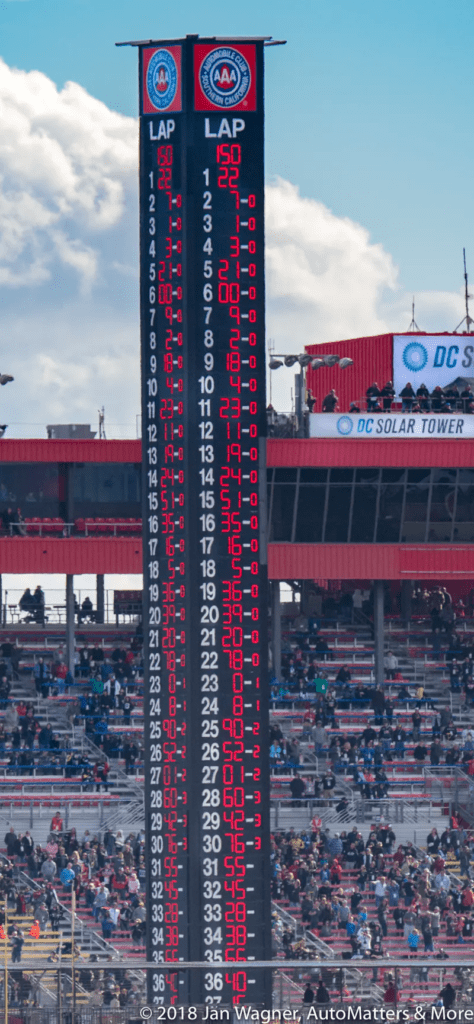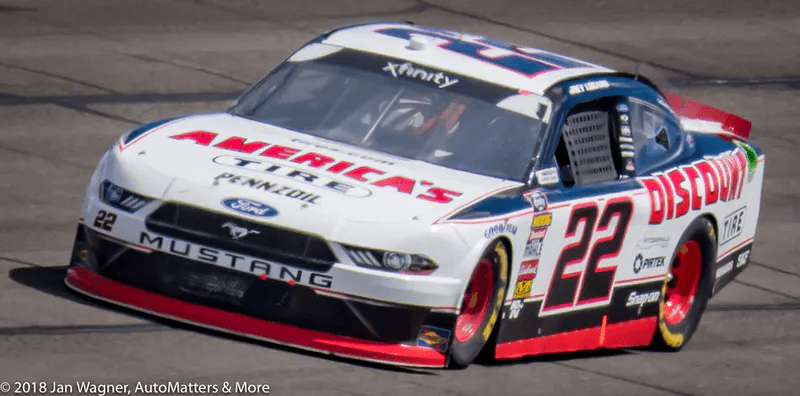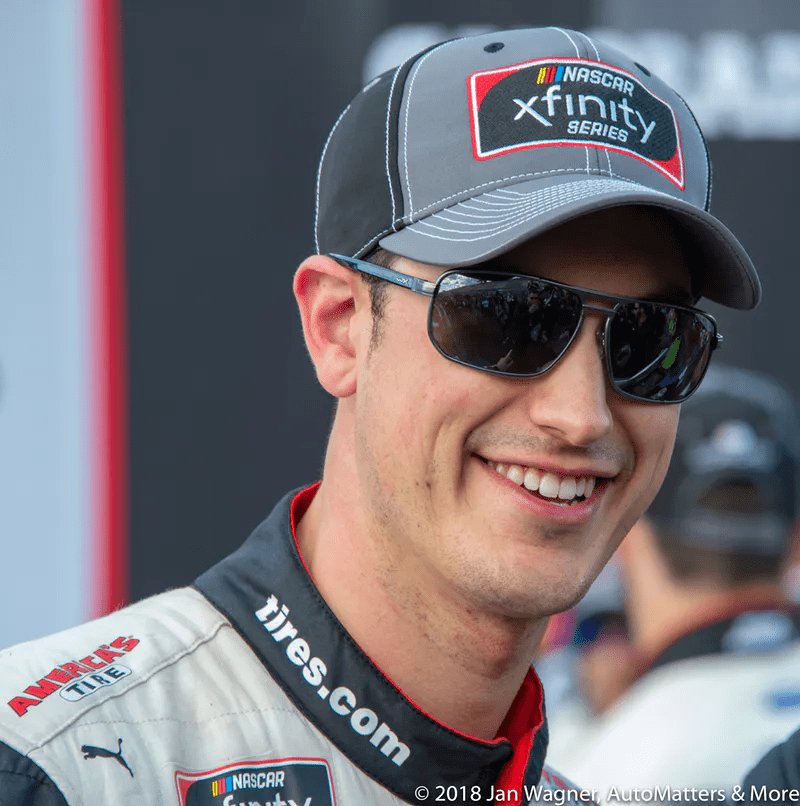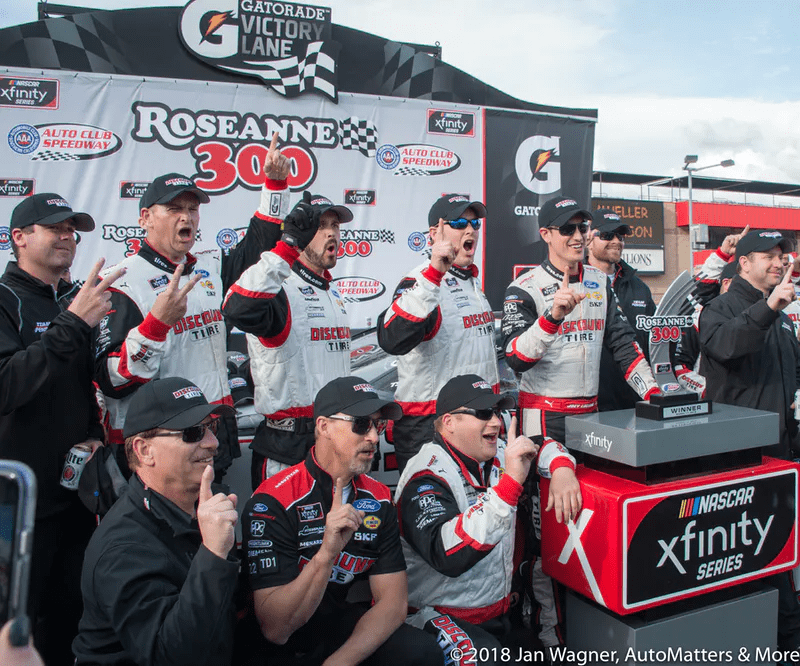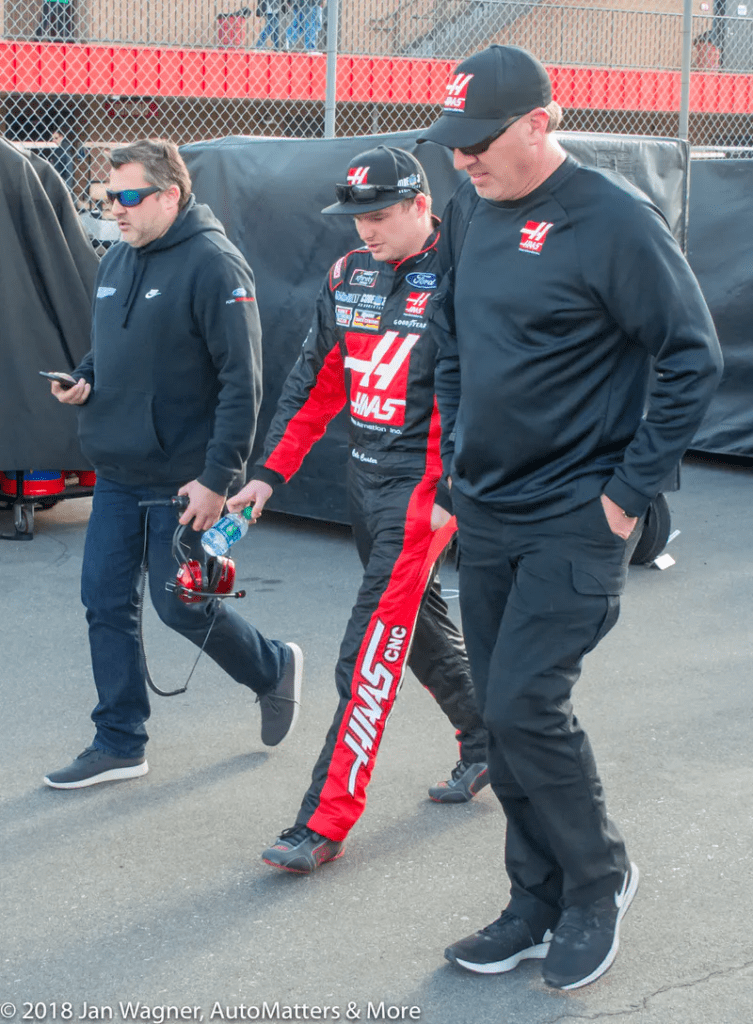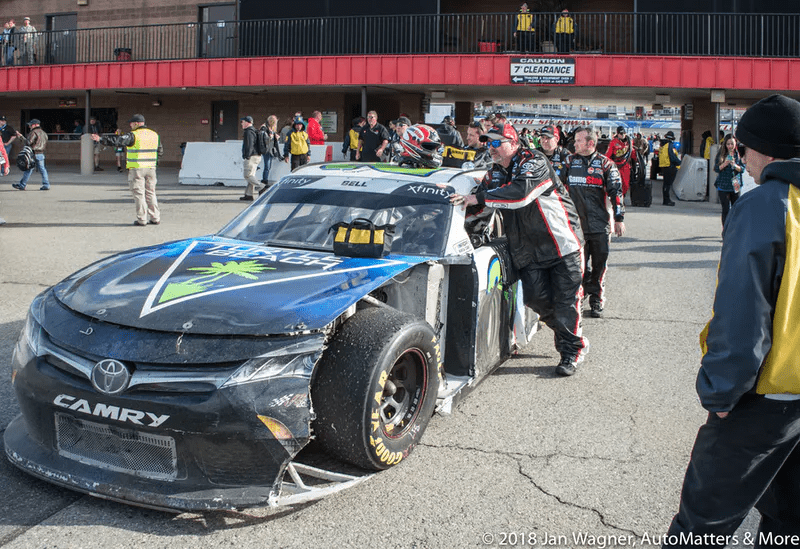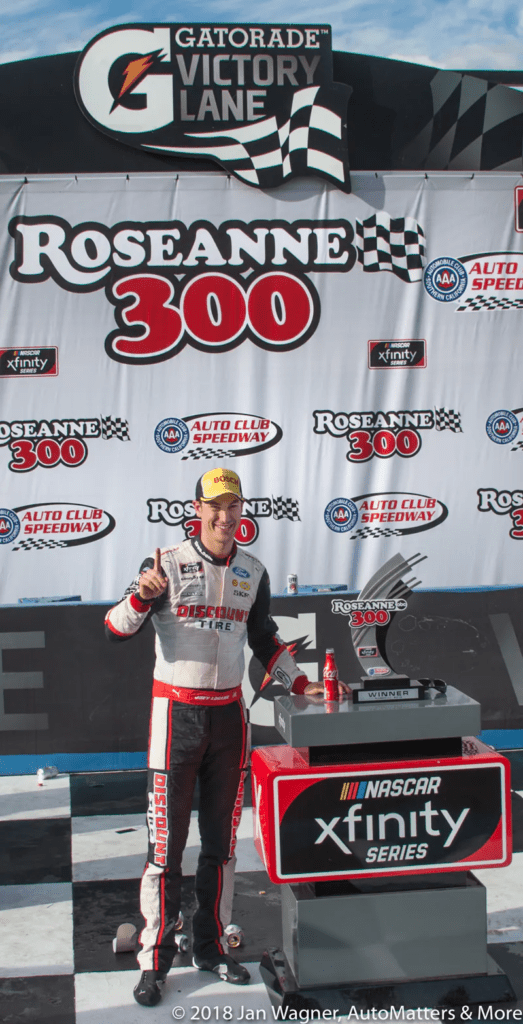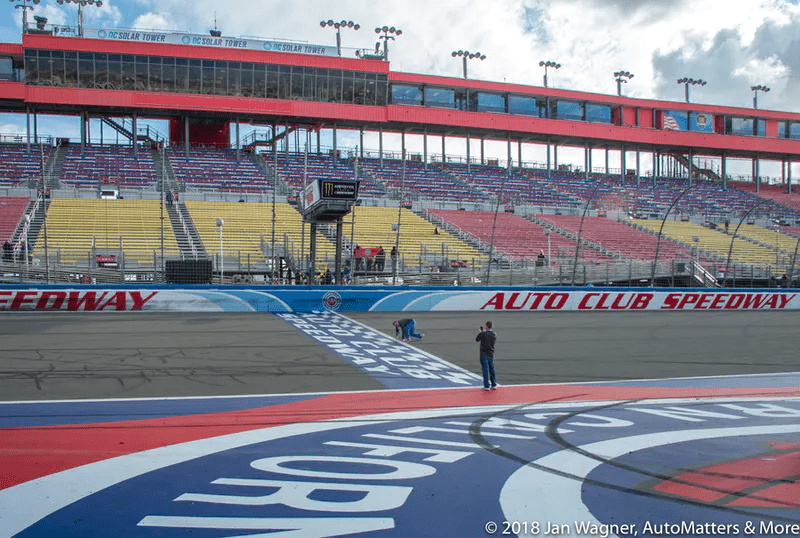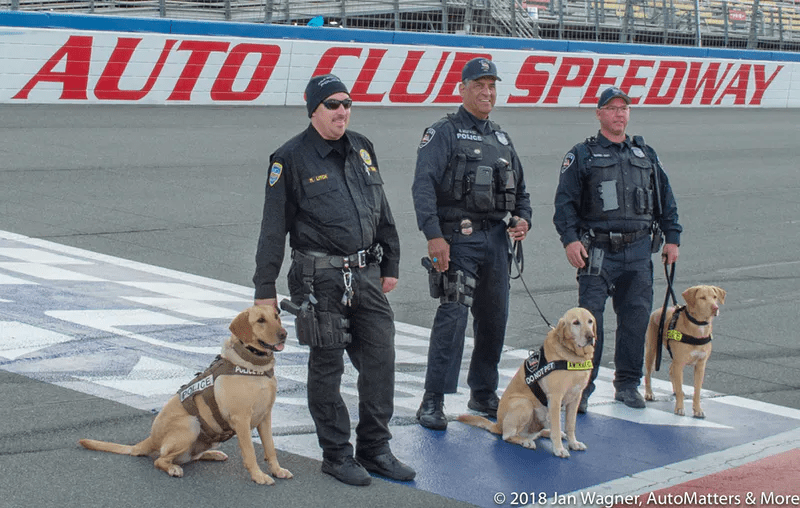 "AUTO CLUB 400"
On Sunday, pole winner Martin Truex Jr., driver of the #78 Furniture Row Racing, Bass Pro Shops/5-Hour Energy Toyota, and the very popular, reigning Monster Energy NASCAR Cup Series Champion, dominated as he won both stages and the race – with over an 11 second margin of victory and with only ten cars on the lead lap. This victory moved him into the lead for the Series Championship.
Race favorite Kevin Harvick, driving the #4 Busch Beer Ford, entered the race on a three-race winning streak, but his early move to side draft another car on the back straight went awry, causing him to lose control and hit the wall. Some repairs were made but he never fully recovered, only completing 191 laps of the 200-lap race.
Kyle Busch, in the #18 Interstate Batteries Toyota, challenged for the lead throughout the race but faded to third in the final run to the checkered flag, after a chassis adjustment in the pits worsened the car's handling.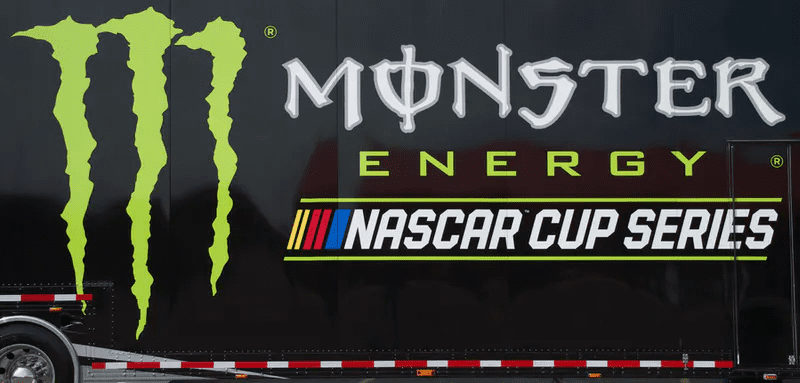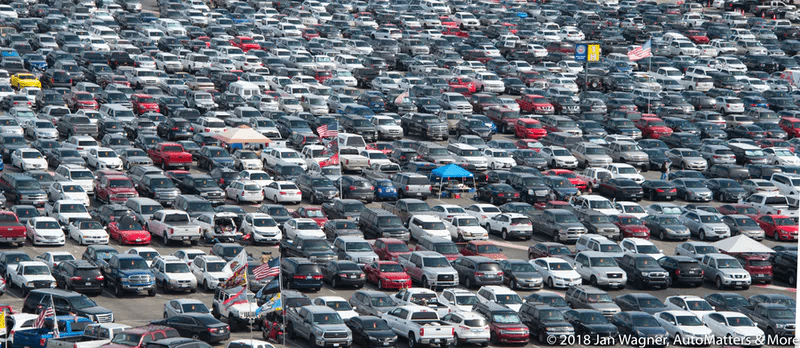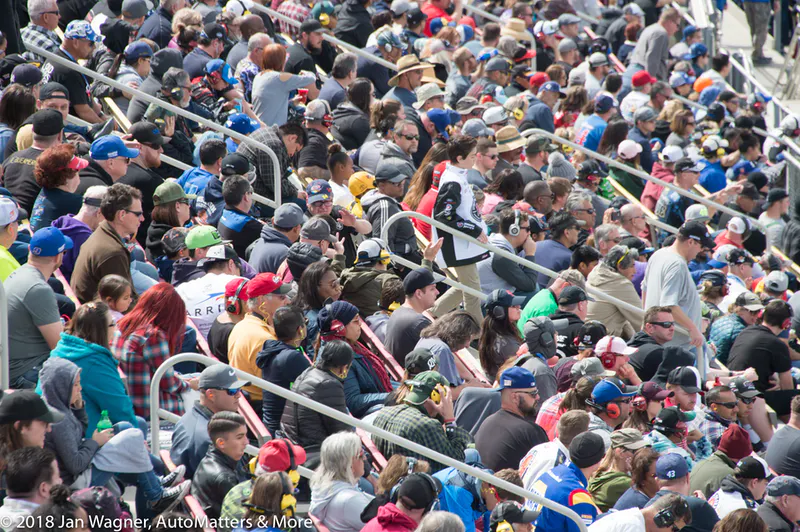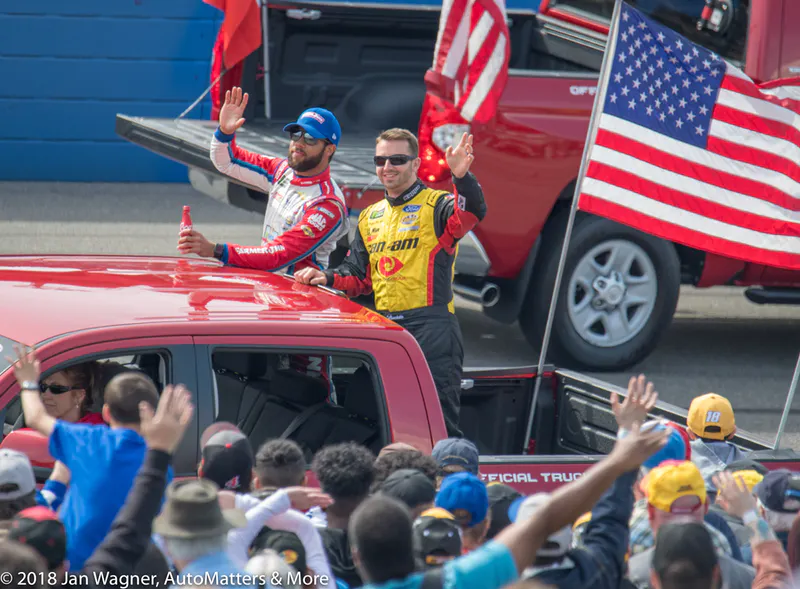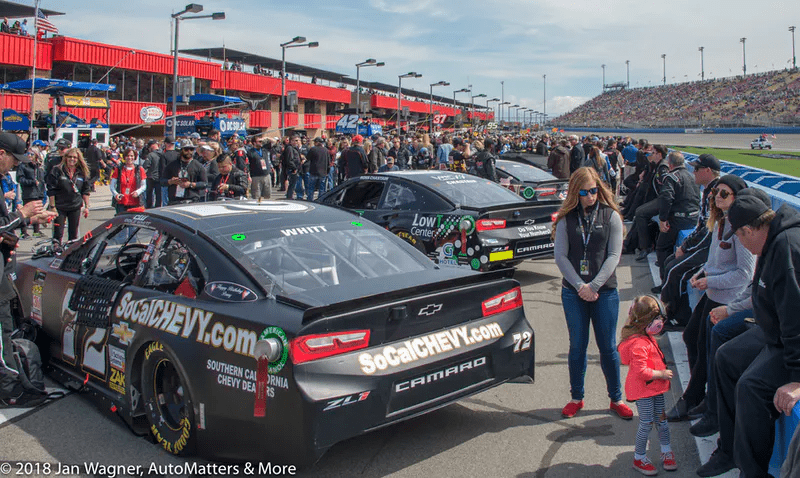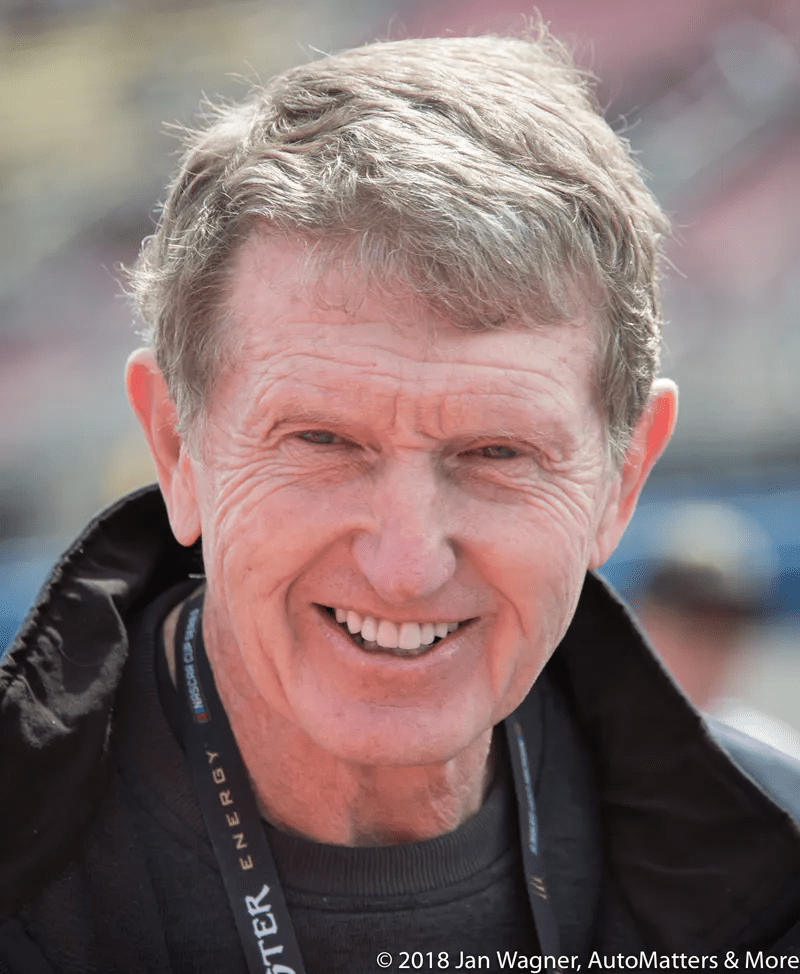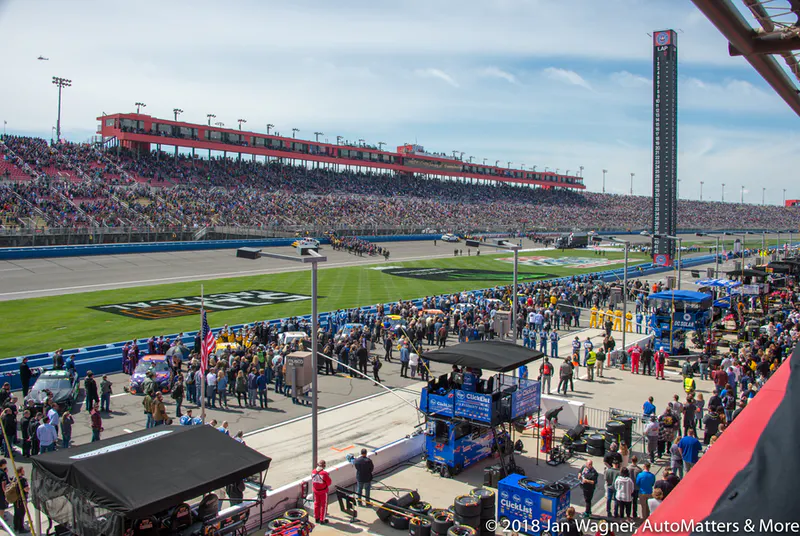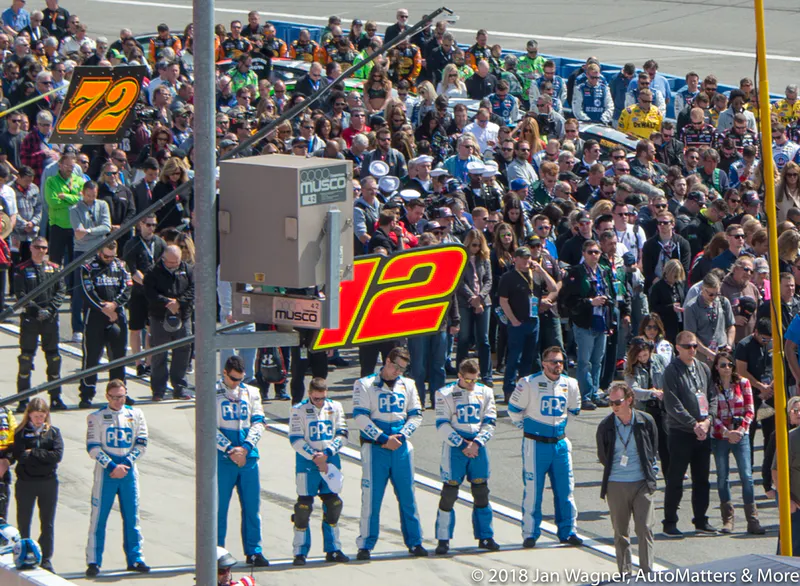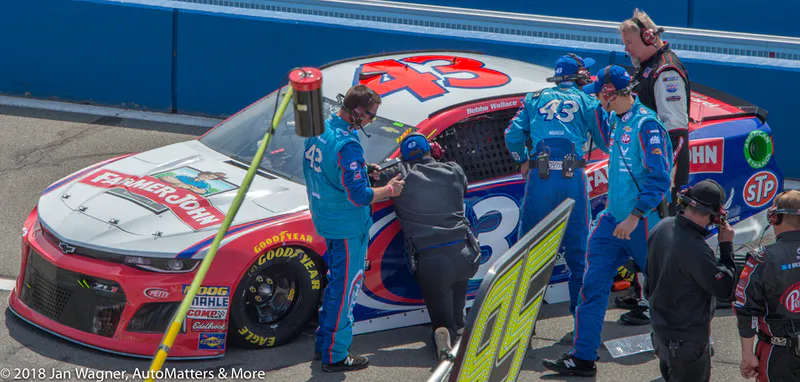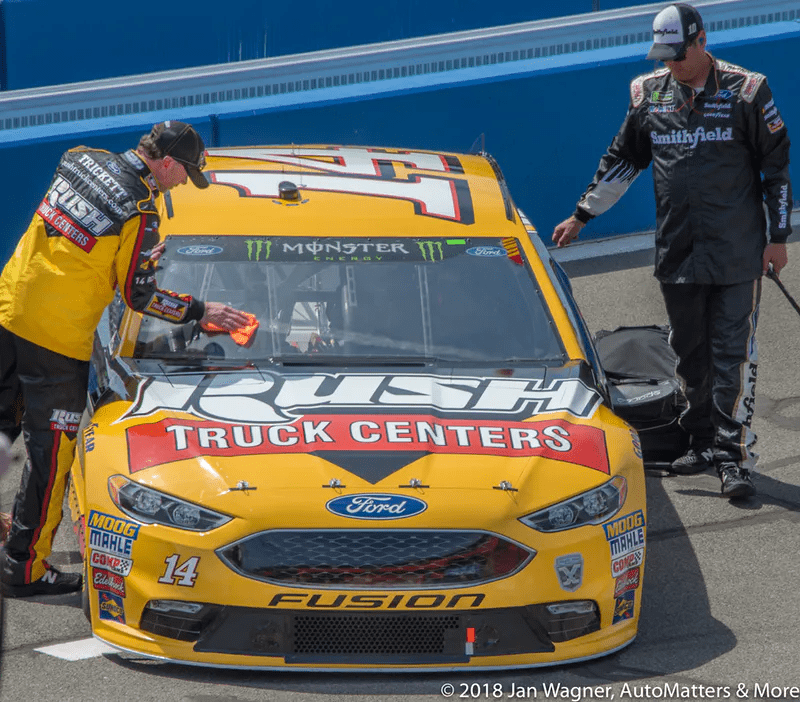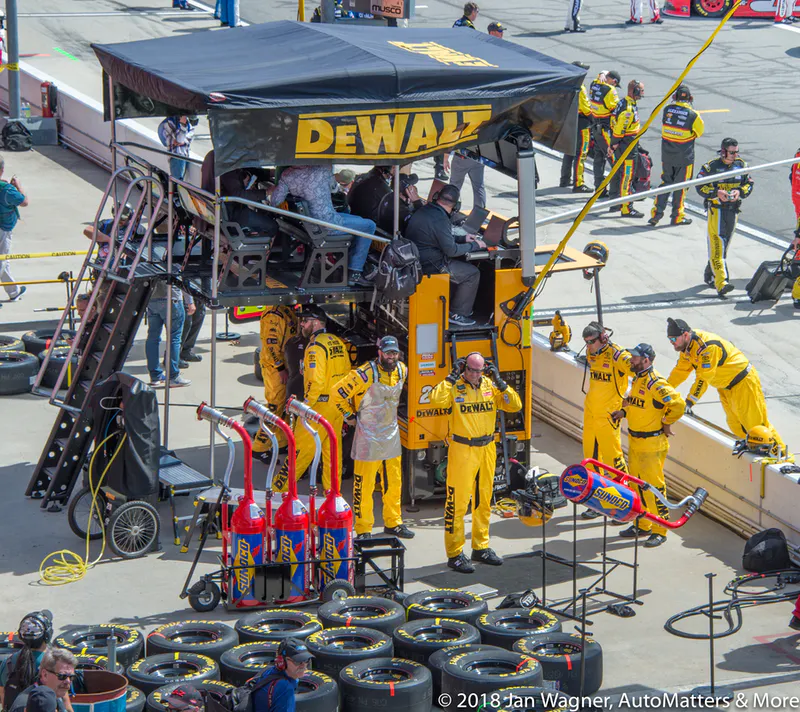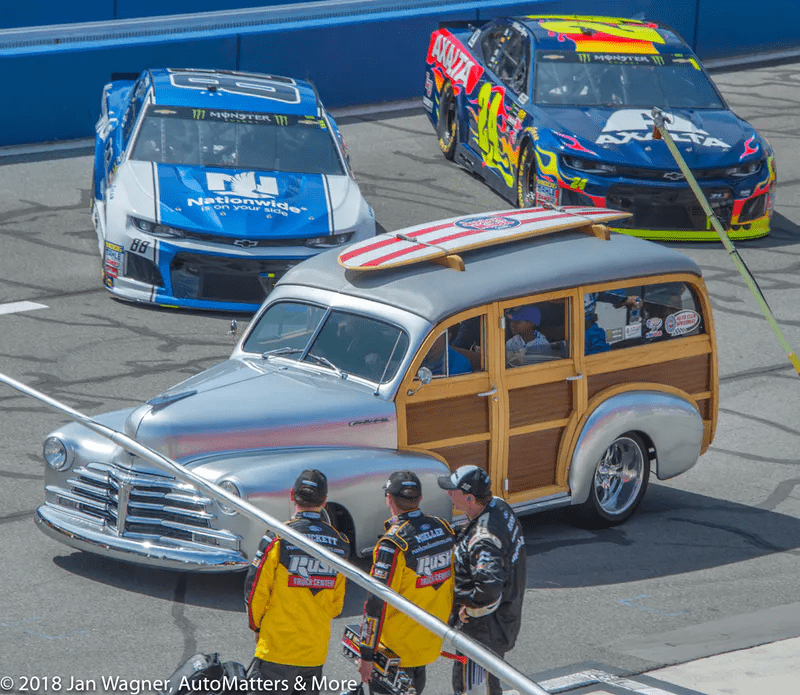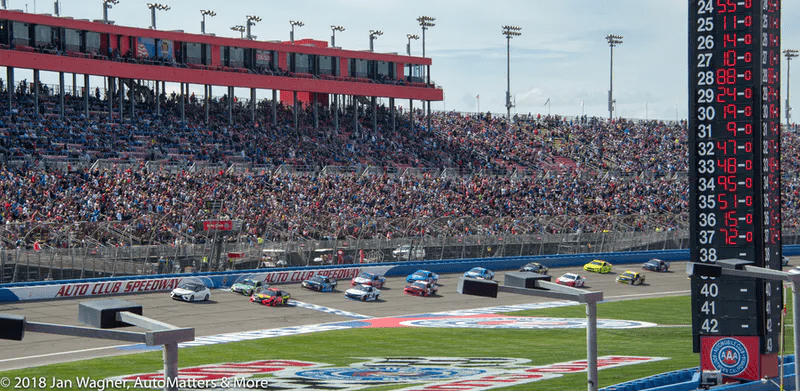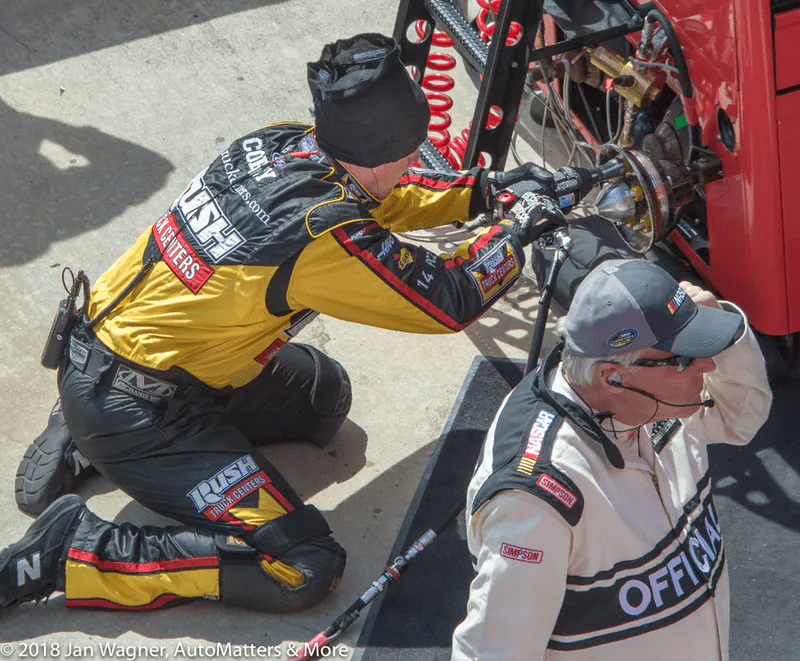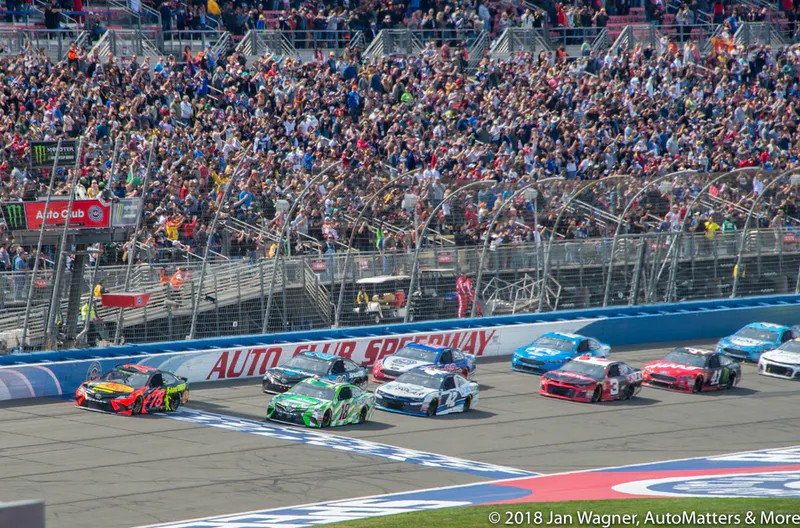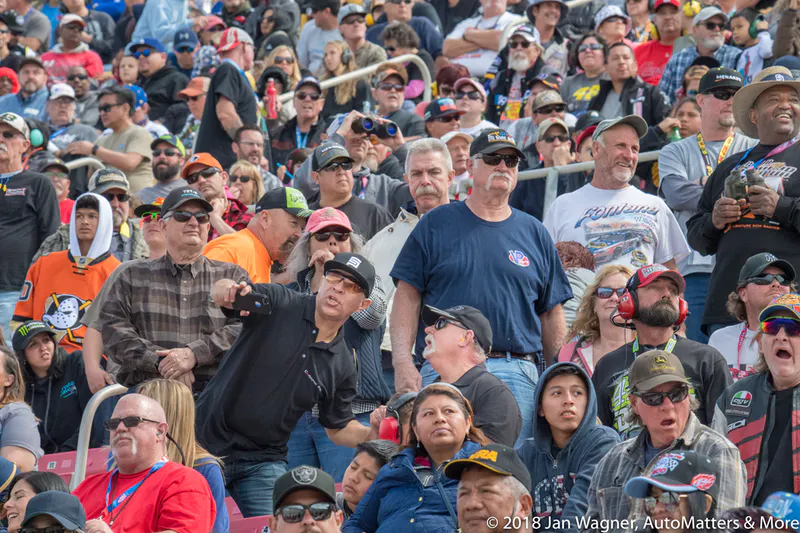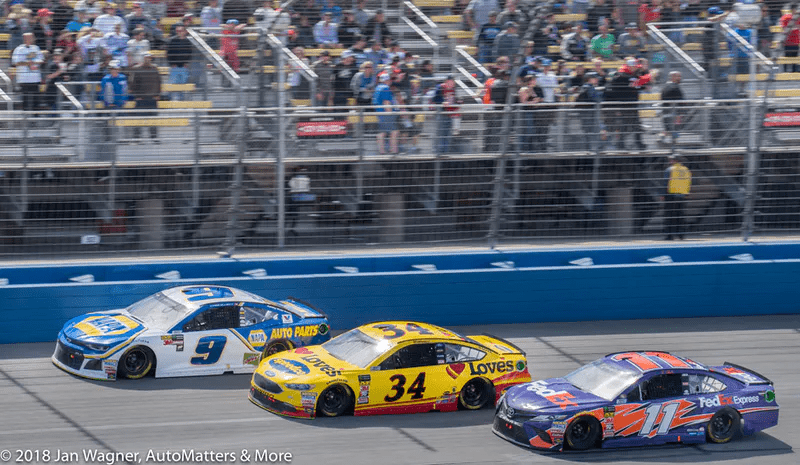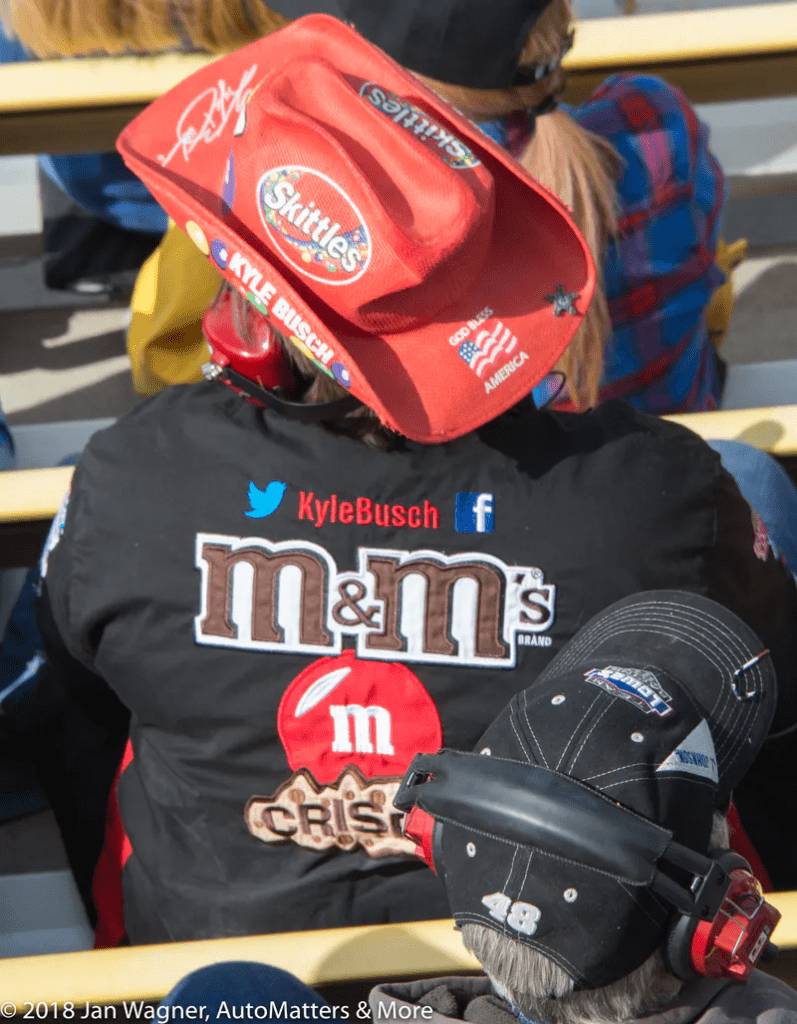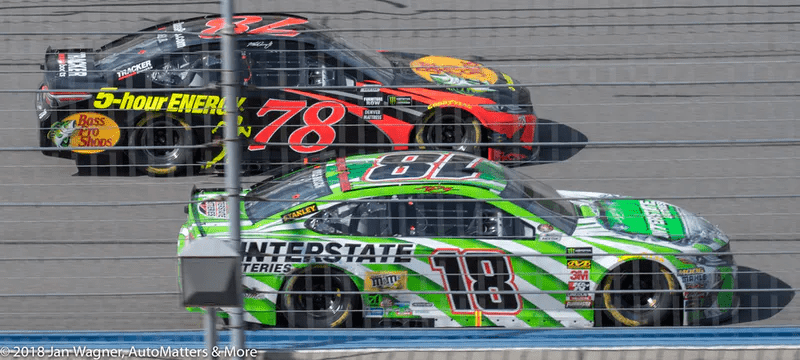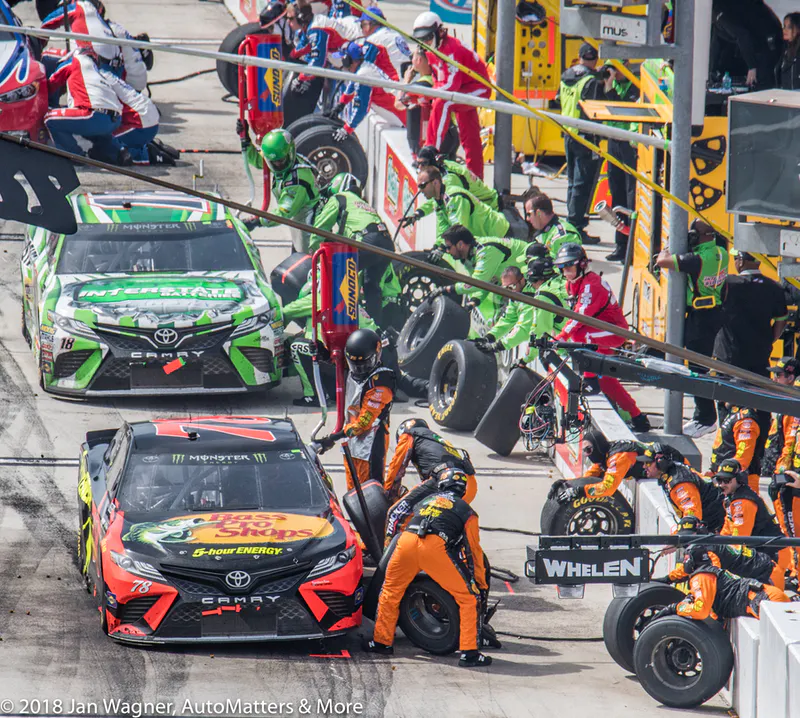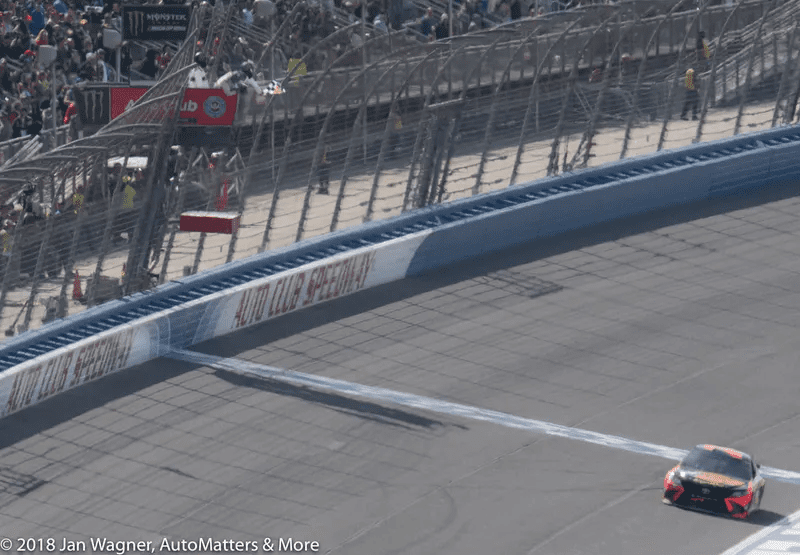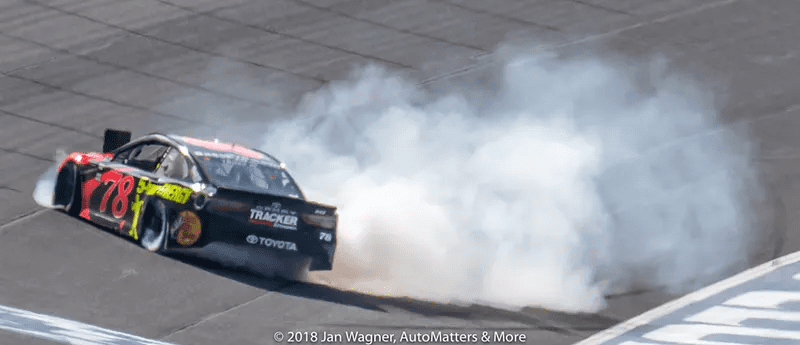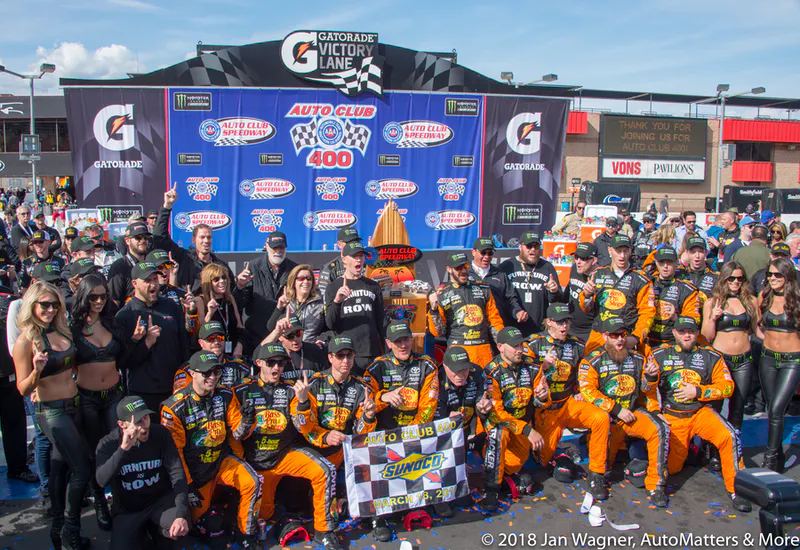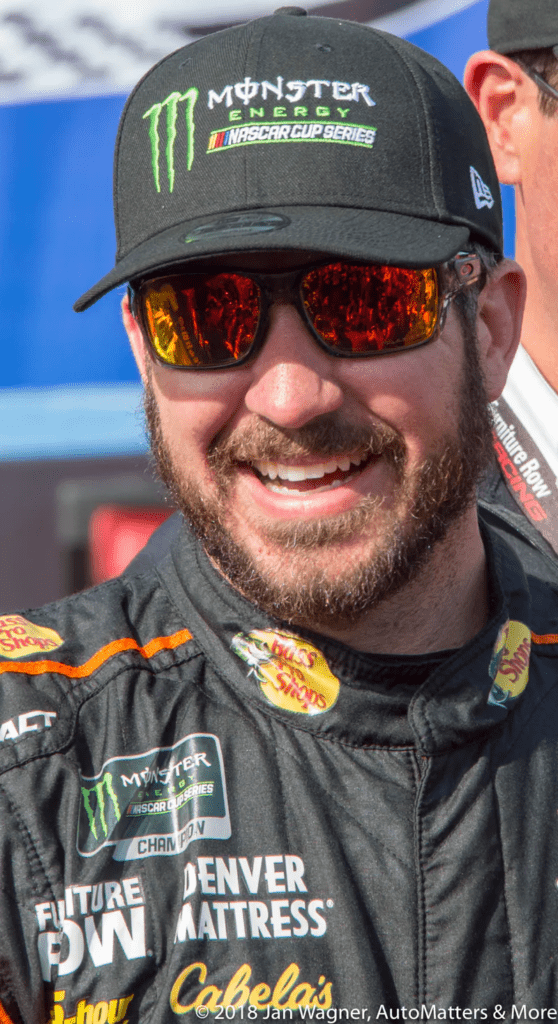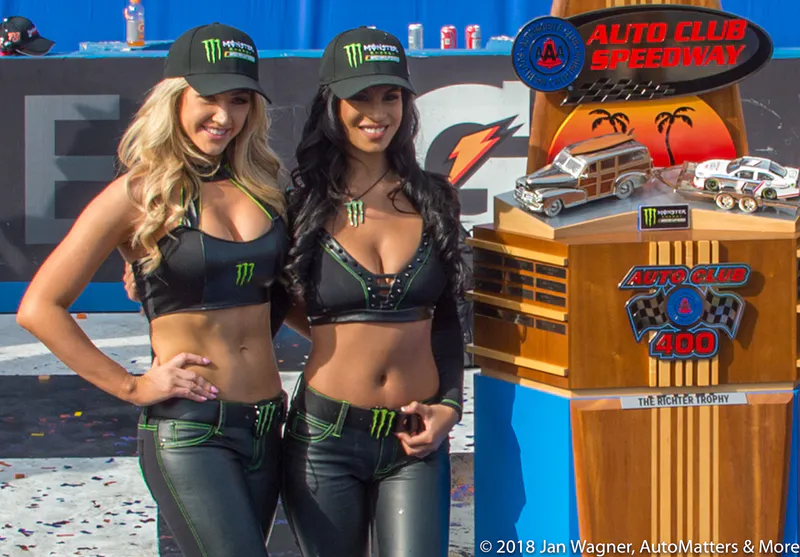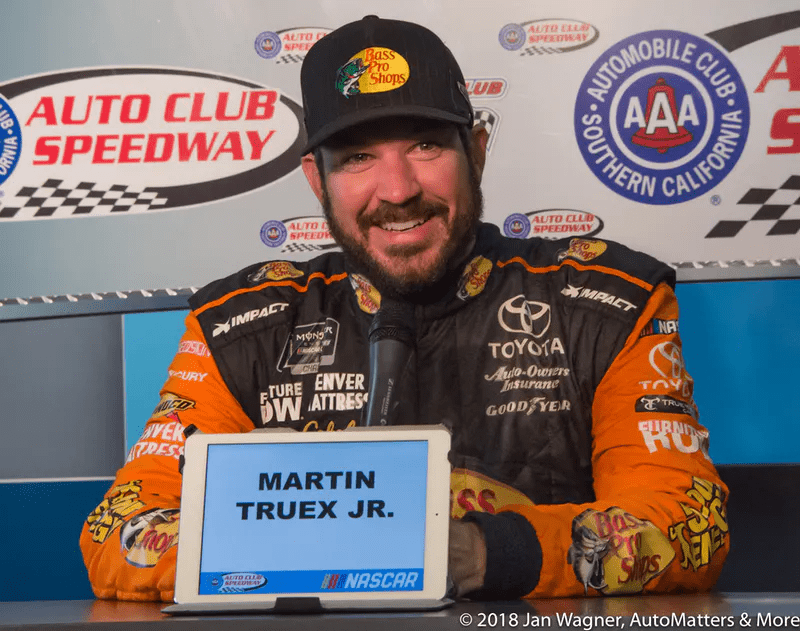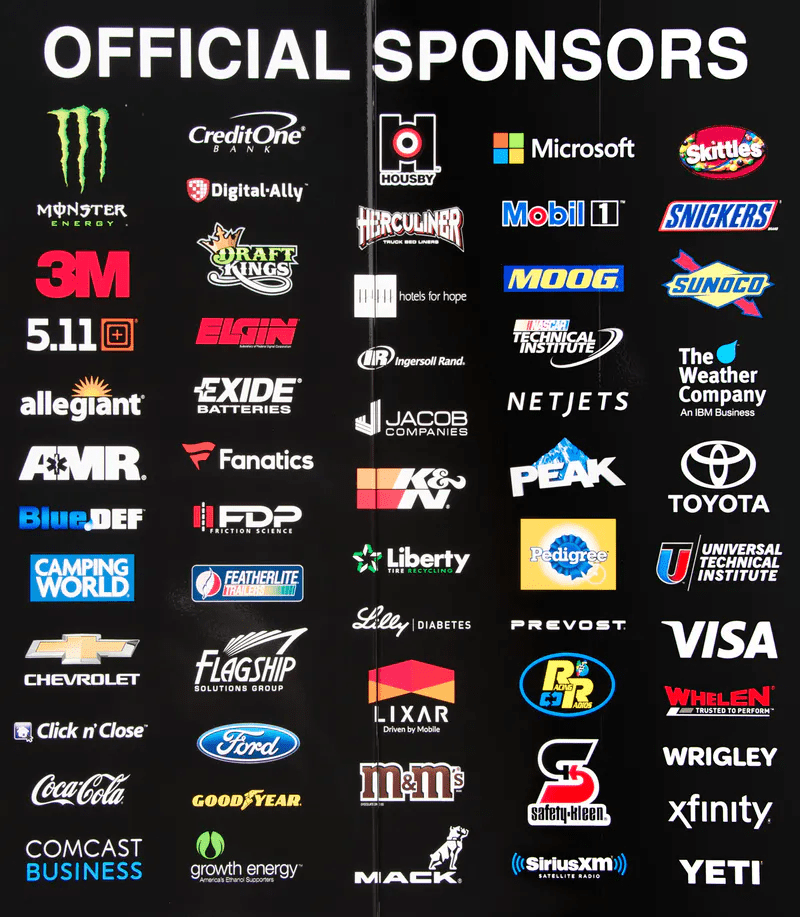 Entertainment included concerts and the O'Reilly Fan Zone, featuring a variety of live music, food, merchandise vendors, driver appearances, Lefty's Fun Zone (for kids) and the "Monster Energy Smoke Show" – with trucks and motorcycles doing stunts!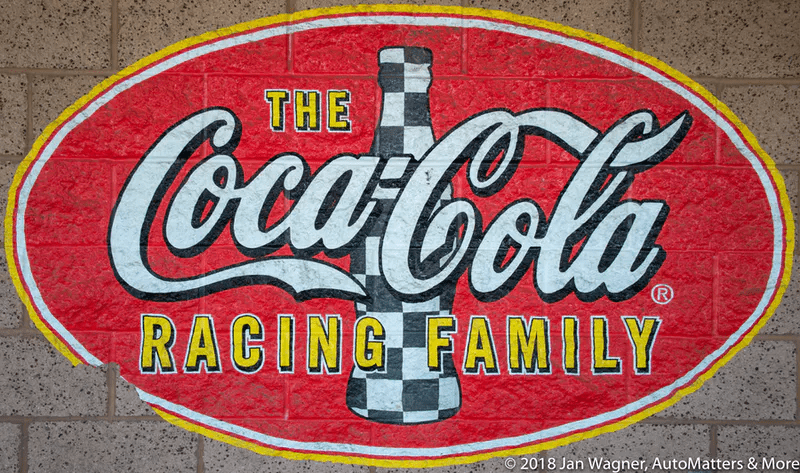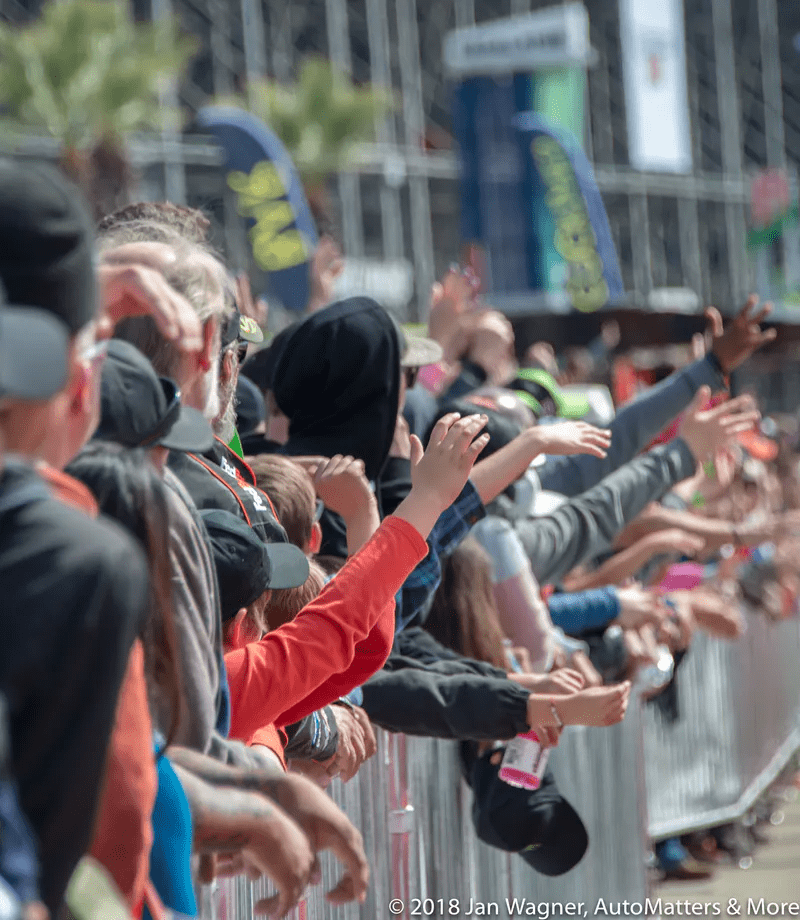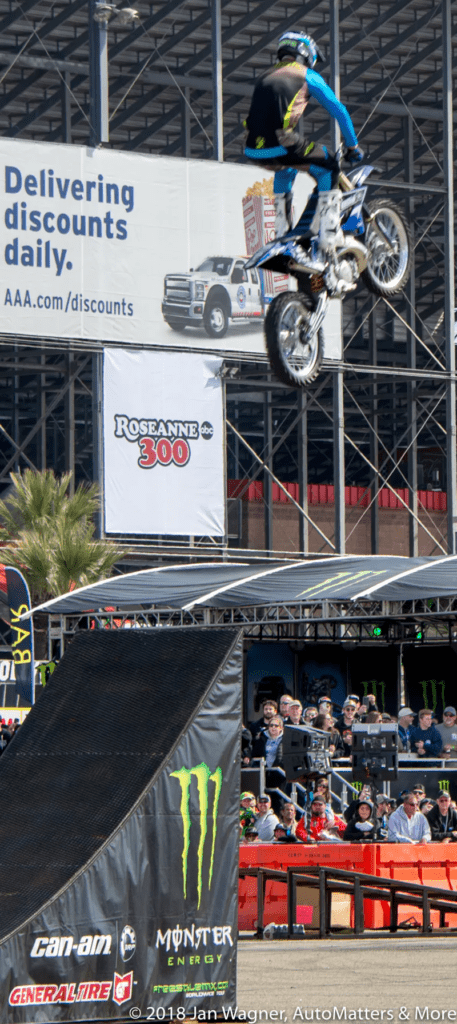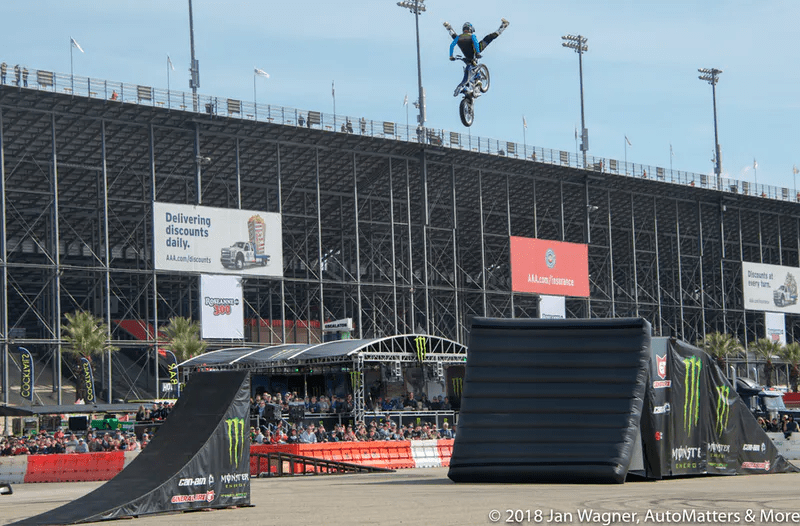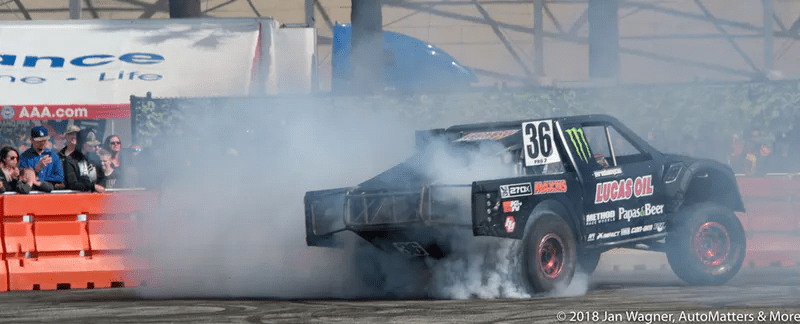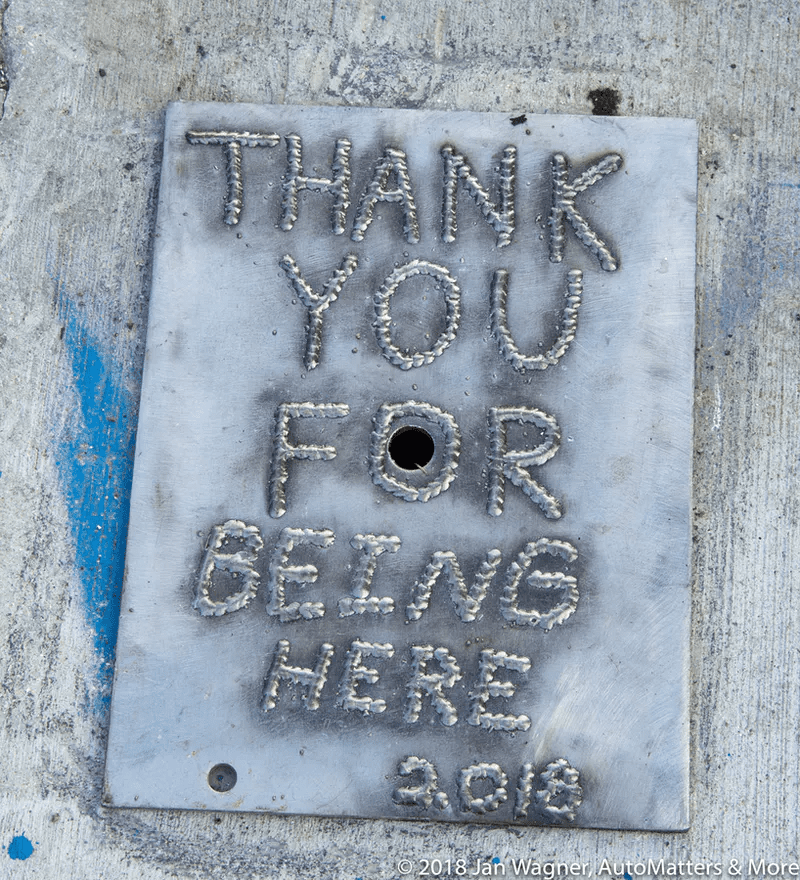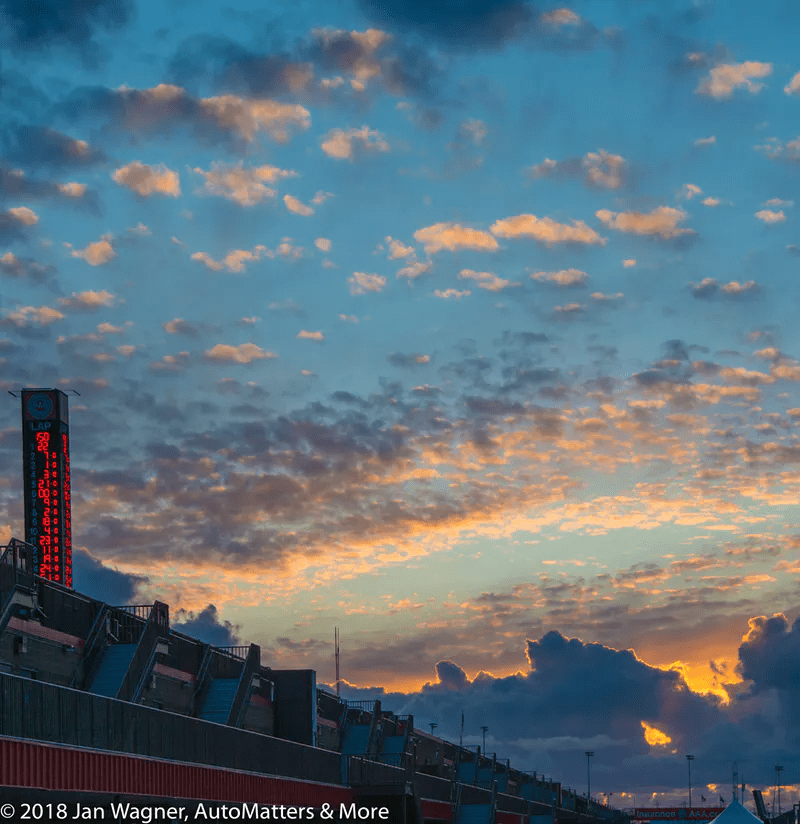 COPYRIGHT © 2018 BY JAN WAGNER – AUTOMATTERS & MORE #533R2