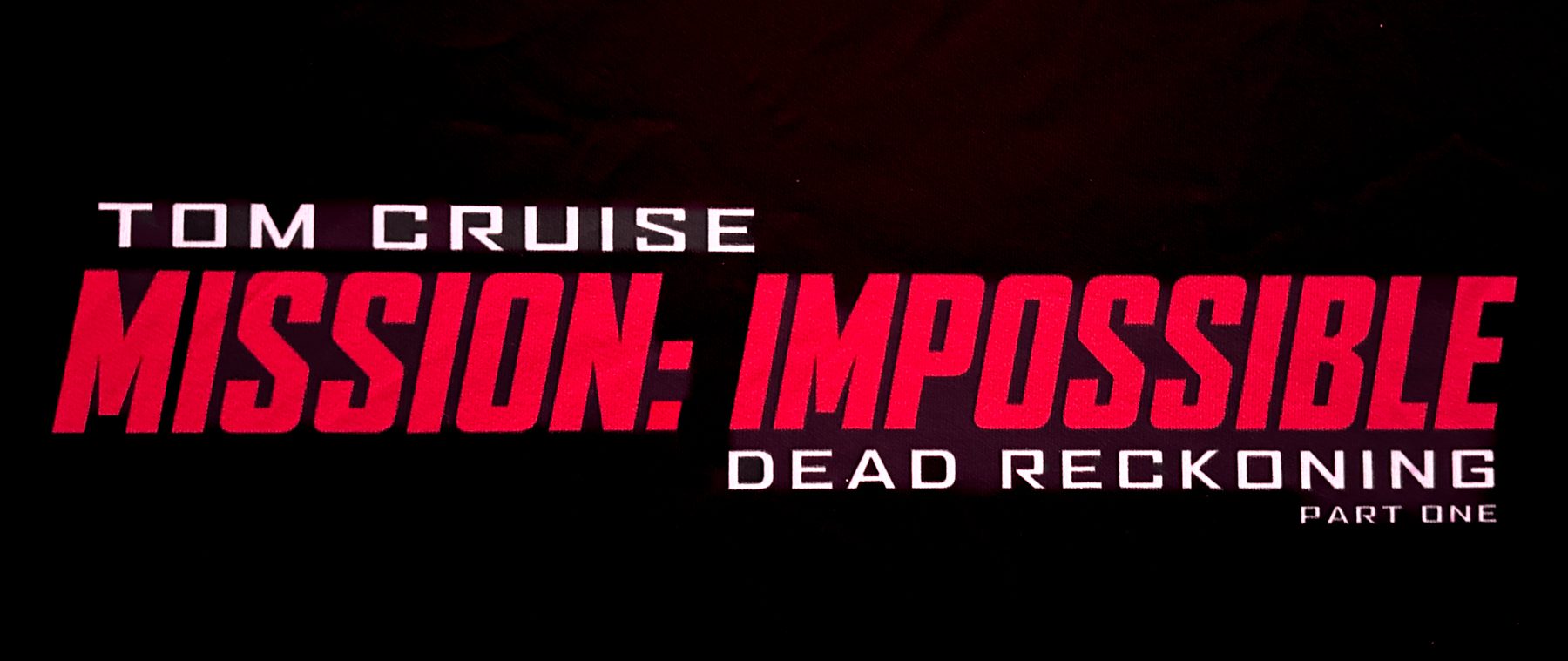 Movie Review: Mission: Impossible – Dead Reckoning Part One
In the past I have NEVER attended more than one pre-screening for ANY movie, but I went to two for Mission: Impossible – Dead Reckoning Part One — it was that good. This movie is, without a doubt, one of the very best action-adventure movies that I have ever seen. Its near non-stop, fast-paced, ingenious action sequences are truly exciting and breath-taking. The spectacularly incredible stunts are performed to absolute perfection.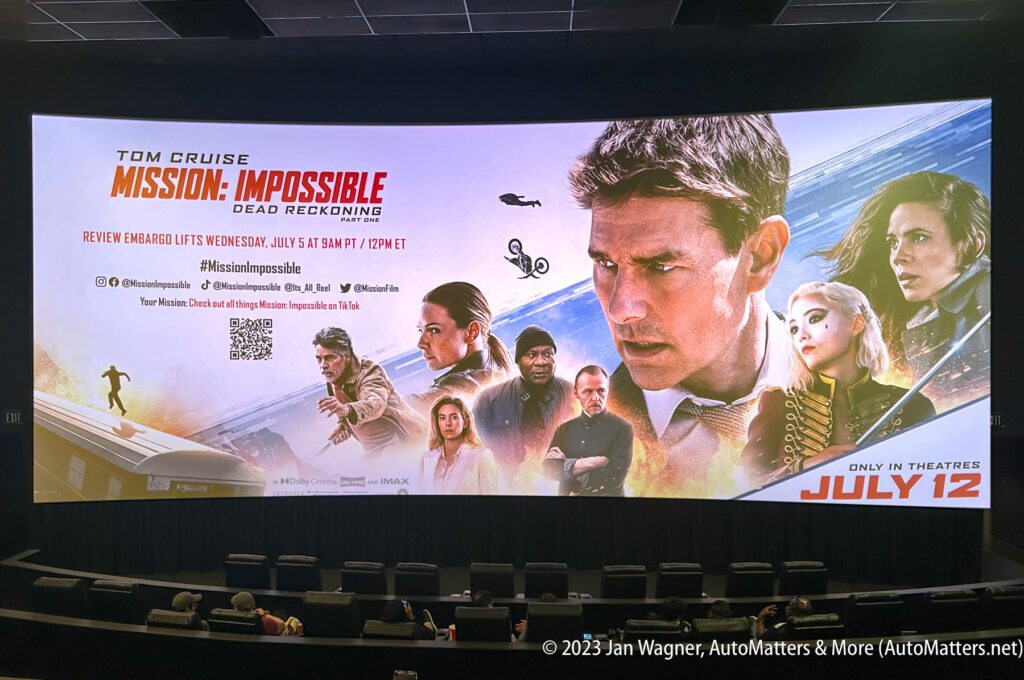 A little history is in order. As great as Tom Cruise is in the role of IMF team leader Ethan Hunt, his character was not the first. In 1966 I, at the age of 12 and living in Canada, watched first-run episodes of the original Mission: Impossible TV series — on a black & white TV set, since our family did not get our first color TV until 1968 — a little over a year after TV programs were first broadcast in color in Canada.
Each episode began with a description of the secret mission that Mr. Phelps (played by actor Peter Graves), team leader of the Impossible Mission Force (IMF), was being asked to select a covert team of specialists for and then undertake. He, as did we, learned about the mission by playing an audio tape. Those messages began something like this: 'Good morning Mr. Phelps. Your mission, should you choose to accept it…' and ended with 'Should you or any member of your IMF team be caught, this agency will disavow any and all knowledge of…" Then the tape self-destructed in a cloud of smoke. Mr. Phelps proceeded to look through a folder containing movie star-like 'head sheets' of IMF operatives, from which he would select several for the particular mission, depending upon their individual skill sets. One character in particular who stands out in my memory was the one portrayed by actor Martin Landau. Among his other skills, he was a master of disguise who made the incredibly realistic, face-altering, identity-changing masks. In those days there was live action but hardly any special effects. If you'd like to learn more about the characters in the TV series, a good starting place would be: https://en.wikipedia.org/wiki/List_of_Mission:_Impossible_characters

Paramount tells us that In Mission: Impossible – Dead Reckoning Part One, Ethan Hunt (Tom Cruise) and his IMF team embark on their most dangerous mission yet: to track down a terrifying new weapon that threatens all of humanity before it falls into the wrong hands.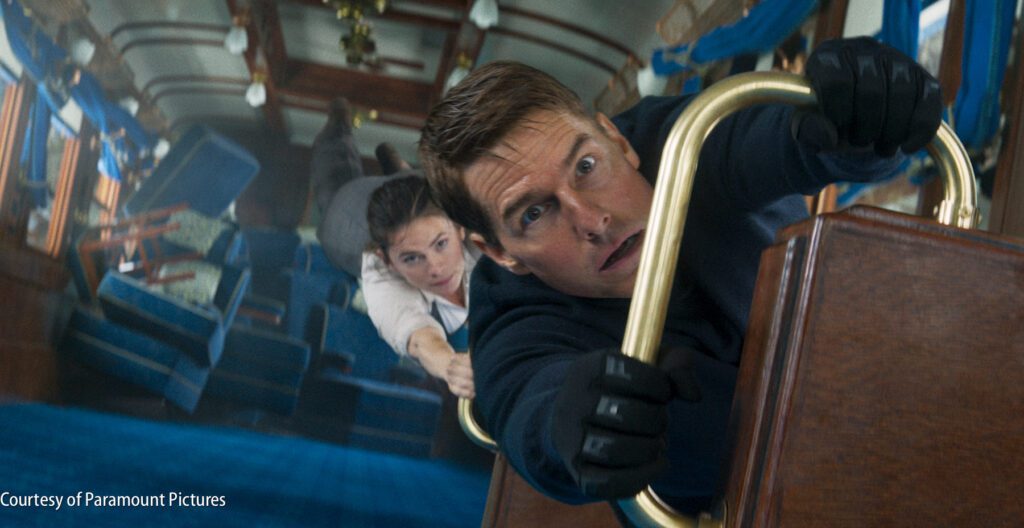 Even if you have already seen this movie — and perhaps especially if you have — I strongly recommend that you watch this interview of Tom Cruise: https://youtu.be/YL28PmG-oUg. Here he discusses the scene in which he launches his motorcycle off of a cliff, after which only the successful deployment of his parachute can save him from certain death…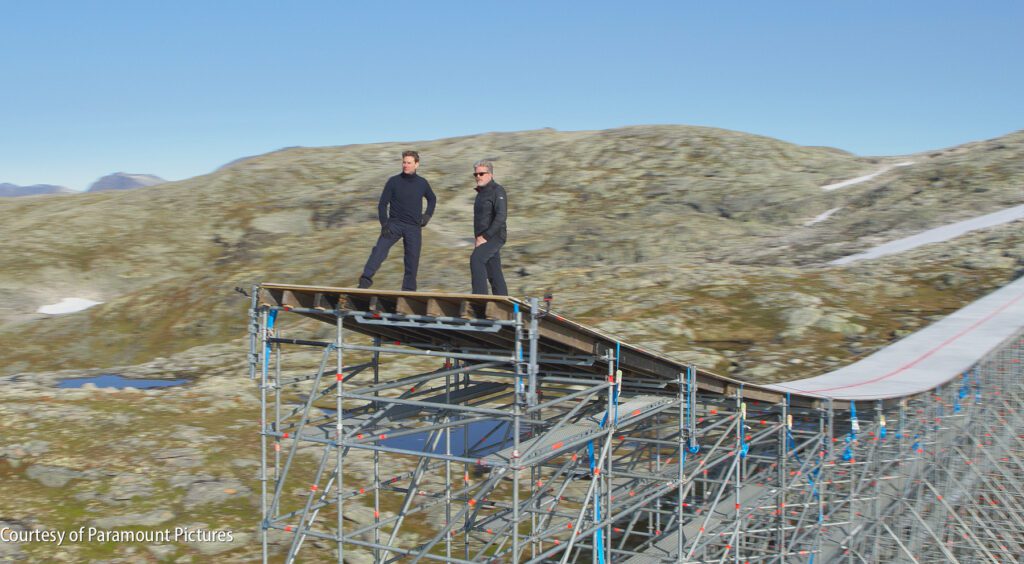 … he expresses his absolute conviction that they can and will make each movie better than the previous one; he stresses the importance of making the stories especially immersive and technologically state-of-the-art; he explains the critical, split-second timing and co-ordination of the action scenes; and more.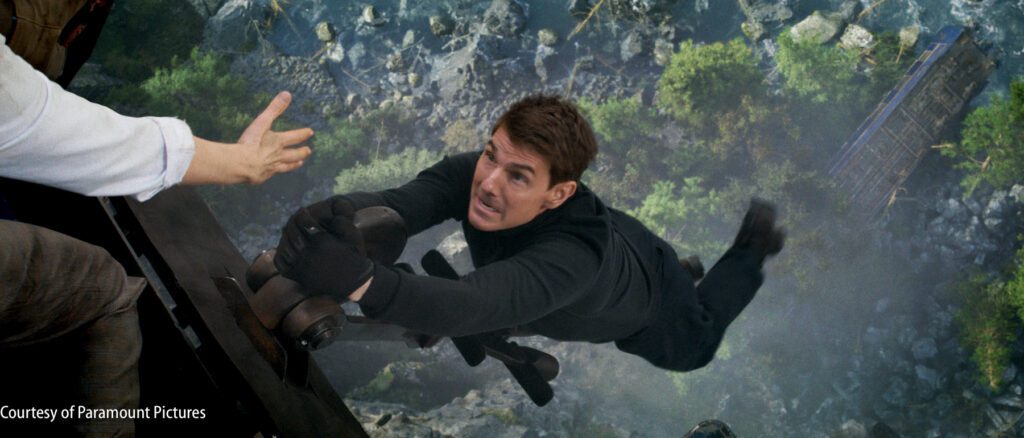 This interview will give you a deep understanding of, and appreciation for, why everything looks so realistic and, incredible as it may seem, believable. It is what sets this movie apart from other, even very recent, action/adventure films.
In case you're curious, Cruise drove a custom-made Honda CRF 250 off a cliff in Norway, dropping 4,000 feet and opening his parachute barely 500 feet from the ground — eight times to make sure the footage was perfect!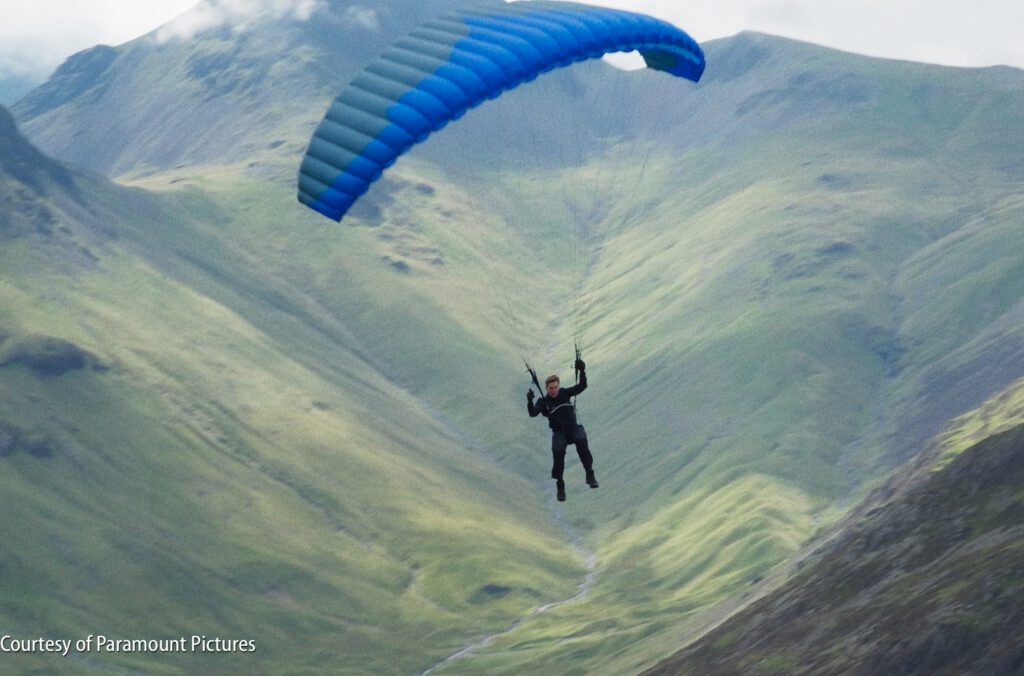 Can it reasonably be suggested that action hero Tom Cruise is perhaps a modern-day version of the late, great Steve McQueen? I'll leave that to you but one scene in particular, in which Tom Cruise, speeding through a field, jumped his motorcycle over an old stone wall, immediately brought to my mind a similar scene starring Steve McQueen in The Great Escape.
Do not worry that this is only Part One. Enough was resolved that I left the theater feeling satisfied, while really looking forward to seeing the eventual conclusion in Part Two. An unprecedented third screening of Part One may well be in my future.
To see the final trailer and more for Mission: Impossible – Dead Reckoning Part One, visit: https://www.missionimpossible.com/home/.
To explore a wide variety of content dating back to 2002, with the most photos and the latest text, visit "AutoMatters & More" at https://automatters.net. Search by title or topic in the Search Bar in the middle of the Home Page, or click on the blue 'years' boxes and browse.
Copyright © 2023 by Jan Wagner – AutoMatters & More #798r1