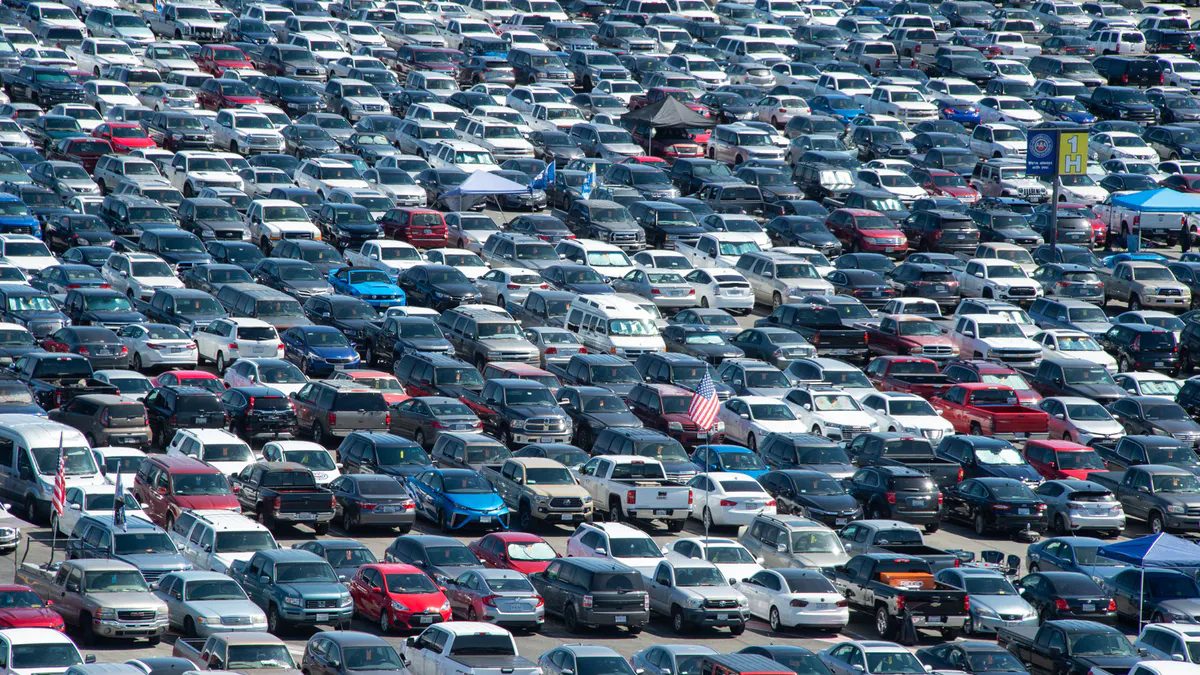 NEW ADVICE FOR SELLING YOUR CAR IN AN EVOLVING MARKET
T​he used car market has changed. What you need to know to sell yours.
My situation has changed since I posted this a day ago, and so has my advice to you. I completely rewrote this article, in that process adding significantly to the usual word count so that I could say what needs to be said (that works for online but not so much for paper publications). Long live online! I hope that you will find this helpful.
Like it or not, there comes a time when we will want or need to sell our car, truck or SUV. Our personal situations change, the miles pile on and new vehicles may offer more of what we are looking for. As a result, we are faced with the age-old problem of what to do with our old car.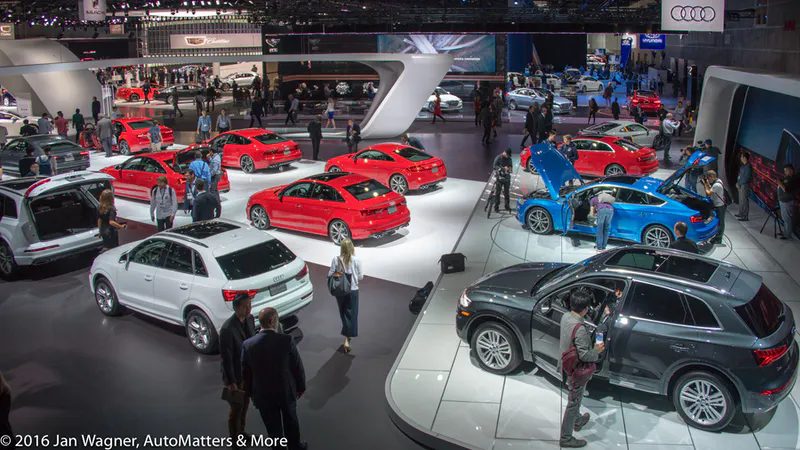 ---

---
The good news is that this does not have to be a difficult experience. With the growing popularity of car buying services, added to the traditional methods of trading our ride in, or trying to sell it privately, we have options.
Next to our home and looking after our health, our automobiles represent one of our largest expenses. When we make the important decision to sell one, we should do what we reasonably can to get as much for that old one as we can. We'll use selling my car to illustrate popular options to do just that.
A few months ago I ordered a new car: a Racing Orange, 30th Anniversary Edition, 2019 Mazda MX-5 Miata. It will arrive soon.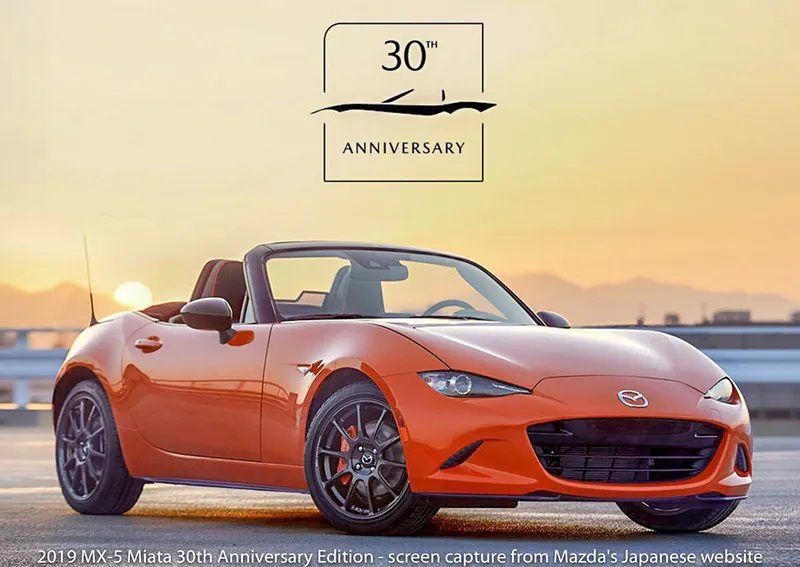 To buy it, I need to sell my special-ordered, always garaged, accident free, 2011 Mustang GT Premium, with less than 15,000 miles, a very custom Pioneer audio system, 6-speed manual transmission, Brembo brake package and new Goodyear tires.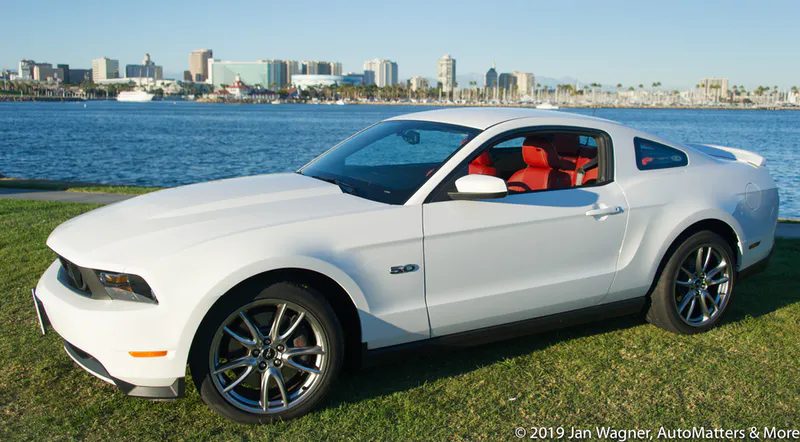 With a major expense such as a car, we tend to remember at least roughly what we paid for it. Mine was around $40,000 – a lot of money for me. When the time comes for us to sell it, we must accept the reality that we will get less money for it due to depreciation, wear and tear, dated features and so forth. For the same reasons that your current car no longer meets your wants or needs, potential buyers of your used car will see your car as having less value to them than it did for you way back when.
Your car is older, and may lack features available on newer models. It has more miles on it, that have caused wear. It may have been in an accident and suffered damage, and it may have developed problems that have been worked on or may still be in need of repairs. So it is that, for a variety of reasons, our cars are probably worth less – perhaps much less – than when we purchased them. That may be a tough thing for us to accept, but accept that we must in order to sell it. We must accept that our car has decreased value, to prepare ourselves for the price that we will likely get for it when we sell it.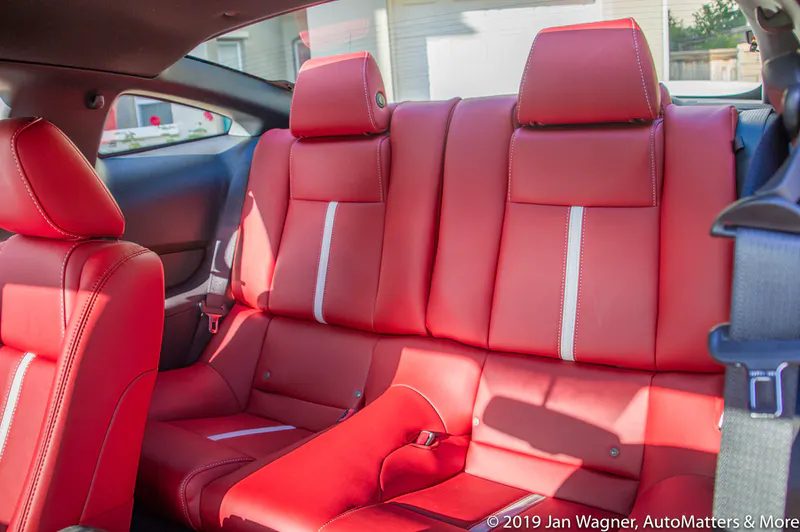 The traditional methods to sell a car are trading it in on a new one, or selling it privately. However, the used car market has been evolving. There is a new and increasingly popular way to sell a car, and that is through car buying services. Each option has advantages and disadvantages. Let's take a look at them.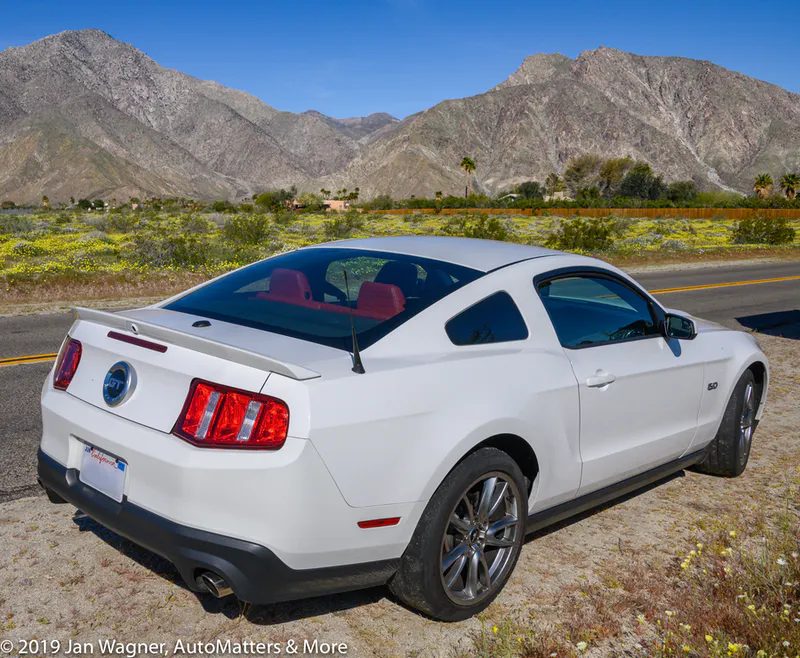 If you, as I, have not sold a vehicle for a long time, some things have stayed the same while others have changed.
Potential buyers of your car will typically research its "book value." Published guides like the Kelley Blue Book (KBB) suggest wholesale and retail values for most vehicle makes, models and years. The "book" will prompt for the vehicle's make, model, color, year, mileage, condition and popular options, and then price them accordingly.
The "book value" for my Mustang GT is less than half of what I paid for it. That hurts, but that is the reality. Price your car too high, due to unreasonable expectations, and you will be setting yourself up for disappointment. Do you really want to sell it, or not? Price it right and there are likely buyers for it. Price it wrong and – well, be prepared to keep it as it continues to depreciate and your expenses (insurance, registration, maintenance and repairs) continue to add up.
Depending on how much time and effort you are prepared to spend to try to sell your car will likely determine your approach to selling it. I tried a multi-pronged approach.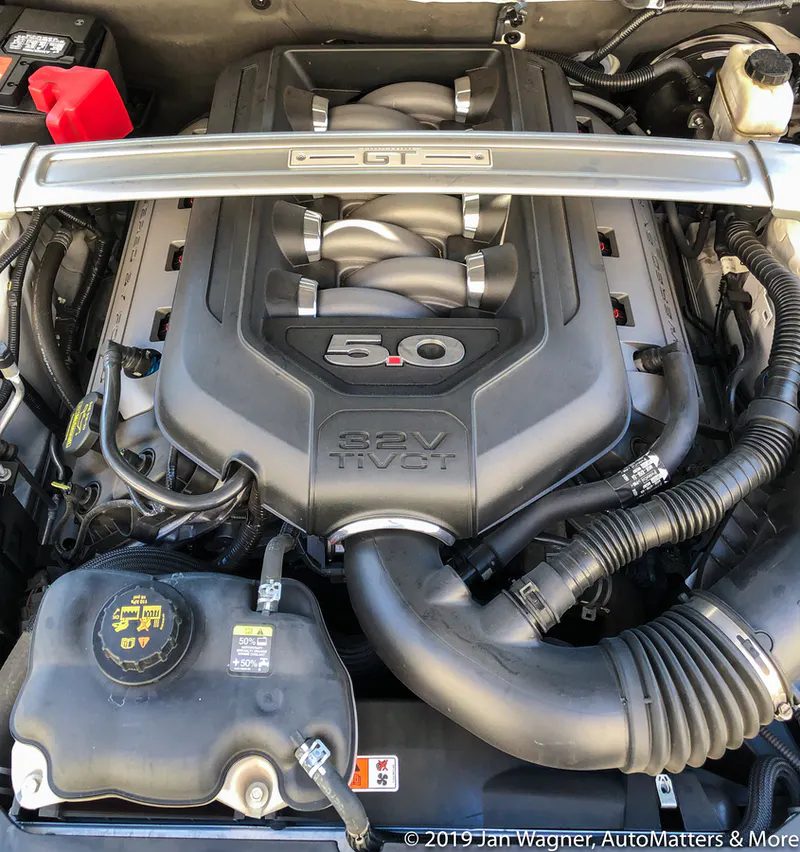 Let's begin with what is typically the easiest, quickest, safest and most trouble-free way to sell a vehicle. I got trade-in and outright purchase prices quoted from several car dealers: in-person, online and over the phone. I also got offers from something that you might not be familiar with, but should consider, and that is commercial car buying services such as Carmax.
I did so with the knowledge that the prices that all of these would offer are wholesale prices, since they will be reselling my car and will need to make a profit. They also are likely to incur significant up-front expenses in order to maximize the prices they can get for used vehicles – expenses that will be passed on to you in the form of the price you may be offered for your car – its so-called trade-in value.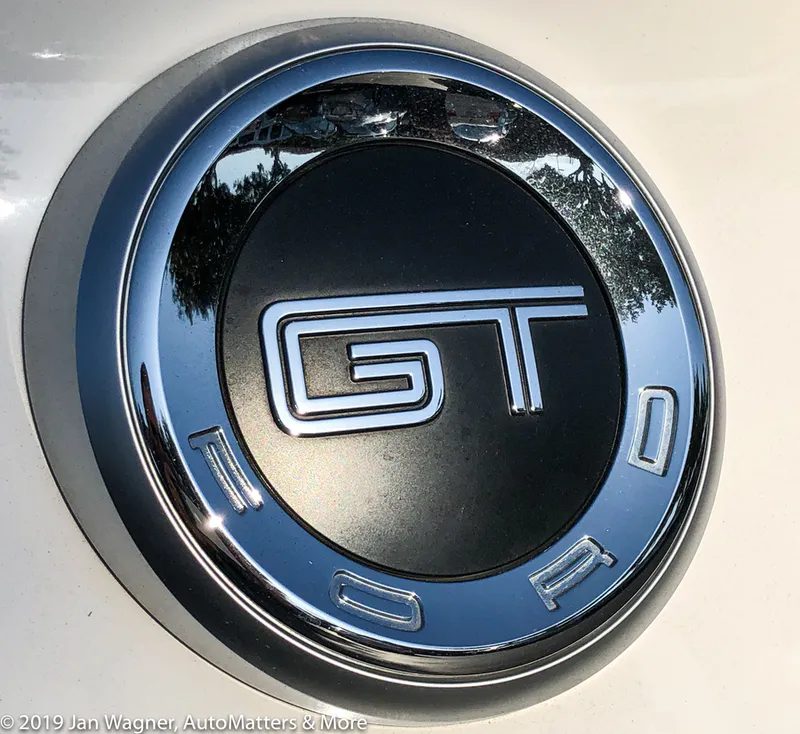 They will likely recondition your vehicle to make it bright, shiny and attractive to new potential buyers. They may perform needed repairs on your vehicle, to increase its resale value, plus they have dealership and staff expenses. Therefore, what they pay you for your vehicle must necessarily be considerably less than what you might receive if you are able to sell it yourself to a private party, retail customer.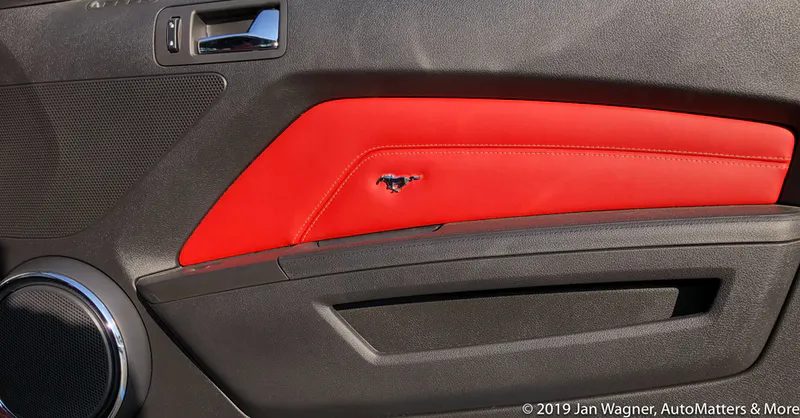 Dealers will usually appraise your vehicle on the spot, with no appointment necessary. You may go to them or they may come to you. Since they make their money by reselling the vehicles that they buy, they have a strong incentive to buy your car at a price that will be likely to assure them of making a profit when they resell it. They need to buy used cars to do that, so they try to make the process as easy and as painless for you as possible.
I used to choose a different way to sell my cars. For several decades I had been able to successfully sell my cars privately, which gave me more money for my cars than if I had sold or traded them to dealers. However, doing so can be much more difficult, time consuming and risky than selling them to dealers, and you might need to spend money to recondition and advertise them. After all that, they might not sell for enough to justify the added expenses, risk and time. Nevertheless, I tried selling my Mustang privately too.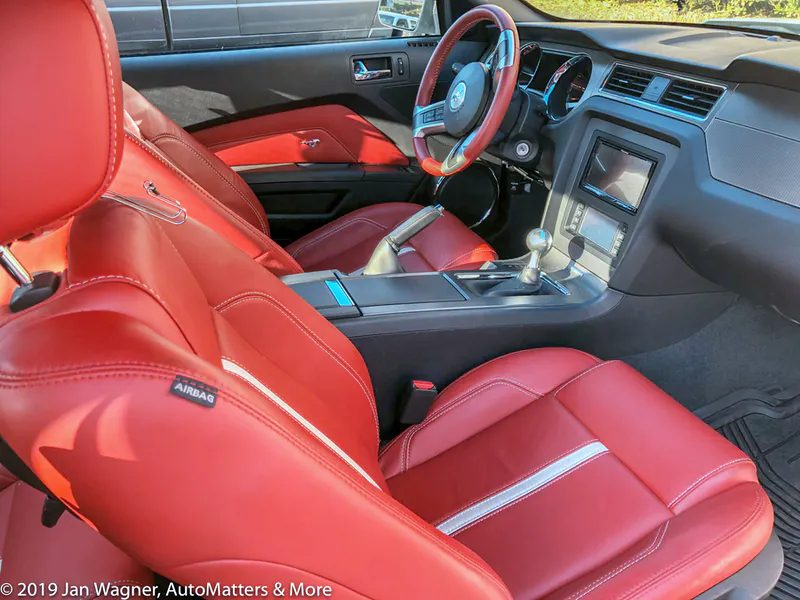 I used to have success selling my car by placing ads in our local Autotrader. Back then it was a local, printed publication available from gas station convenience stores and elsewhere. Nowadays Autotrader is online, so I placed a $45 ad in Autotrader online. I also placed a $5 ad on Craigslist. Then I waited and waited and waited for responses. Unfortunately, I learned that Autotrader no longer produced the results that I used to get from them. I had zero response from potential private party buyers. Likewise for Craigslist. Only dealers contacted me, with lowball offers. Both ads were a waste of money and time.
The dealers that I contacted all made me (wholesale) offers for my Mustang. The result? Their offers spanned a range of several thousand dollars. Two auto buying services made me the best offers. The best of those offers were from Carmax and from a local, established and reputable San Diego car buying service called CarCzar (CarCzarLLC.com).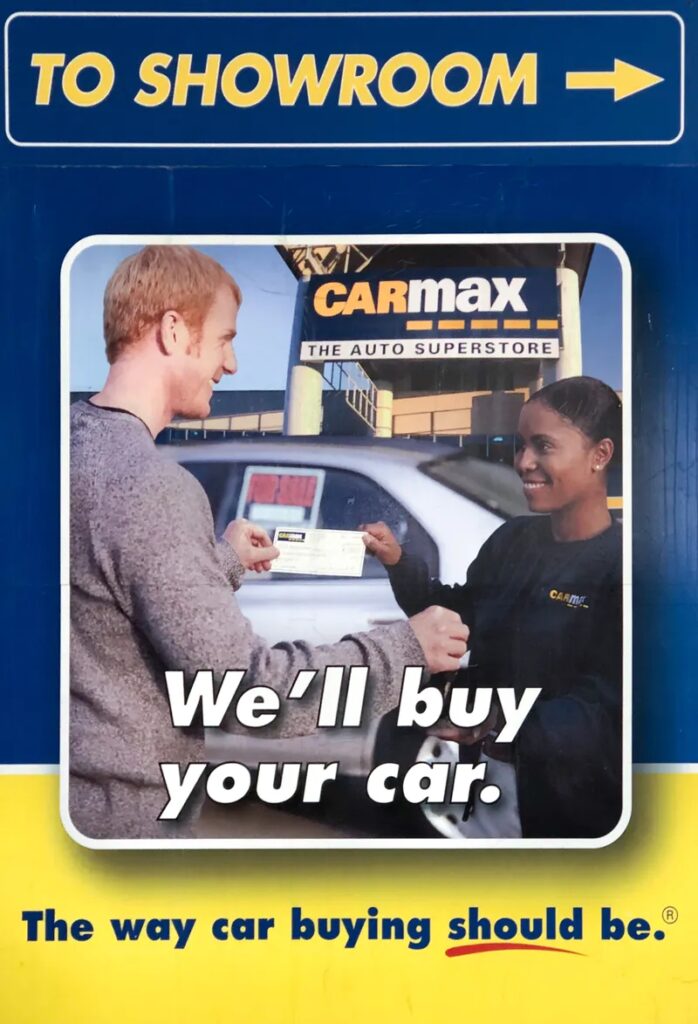 The written, time-limited offer from Carmax – in the teens – was about $3000 less than the published KBB "Lending Price" for my Mustang, and about $5,000 less than its typical "Listing Price Value." Furthermore, it did not appear that the KBB pricing took into consideration the value of the custom audio system that Pioneer had installed in my car for review in the media (see AutoMatters & More #511, entitled: "PIONEER AVH-2330NEX — IT'S LIKE GETTING A NEW CAR!"
Link: drivetribe.com/p/pioneer-avh-2330nex-its-like-getting-bLSXgHC-QZmB7vbabMF7IQ?iid=VVku8v6OSxSuiKXXzlivSQ).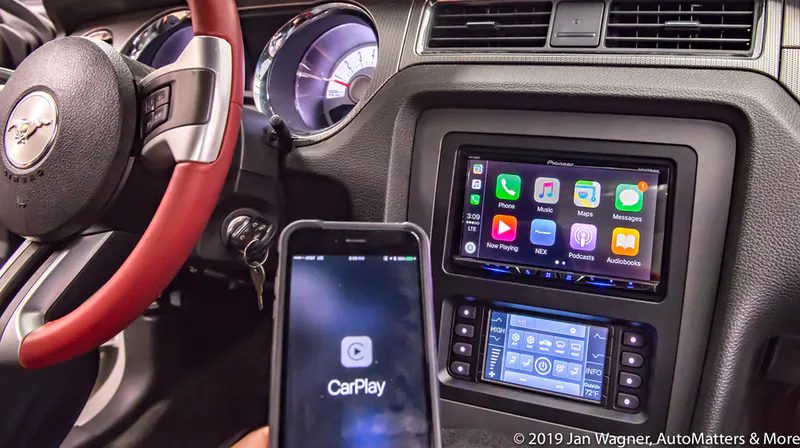 To advertise their auto buying service, CarCzar parks vans and trucks around town covered with colorful, bold graphics that announce "I PAY CASH FOR CARS" and "I CAN BEAT CARMAX."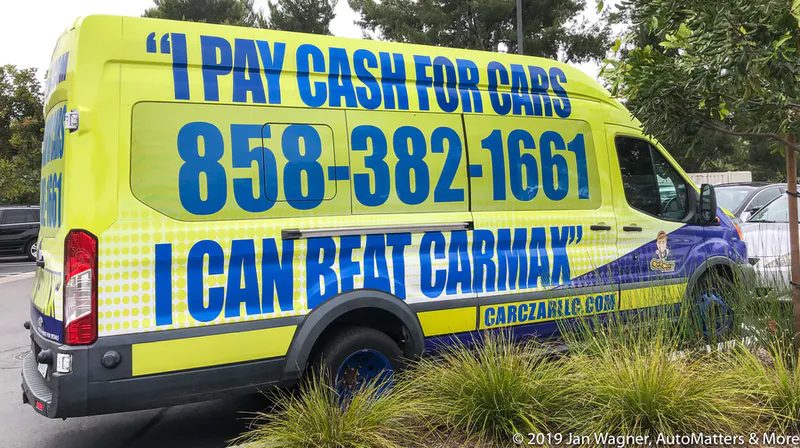 I phoned CarCzar and spoke with Chris, who was friendly and helpful. I told her that I was about to accept the offer from Carmax. She worked quickly and effectively to earn my business, putting me in touch with Gavin, the "Car Czar." Soon, using the Carmax offer as a target, and without having actually seen my car except in photos, he told me the price that they would pay me for my car – subject to checking it out, of course. CarCzar's price was indeed better than the Carmax offer, by several hundred dollars.
We made arrangements to meet at his bank – at a branch near my home – and we completed the transaction. Then Gavin drove me home. As their many Yelp reviews confirm, CarCzar is excellent to work with.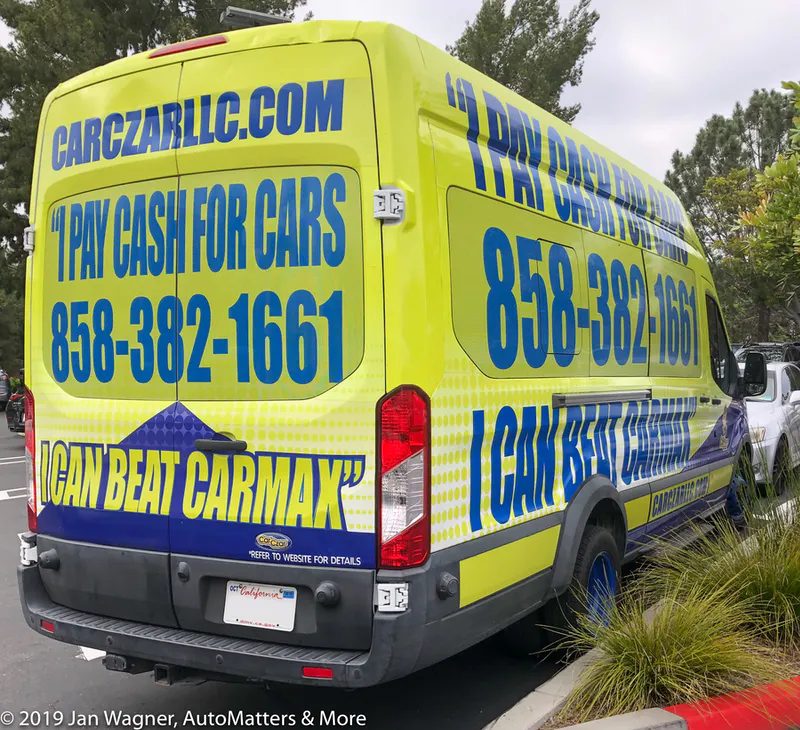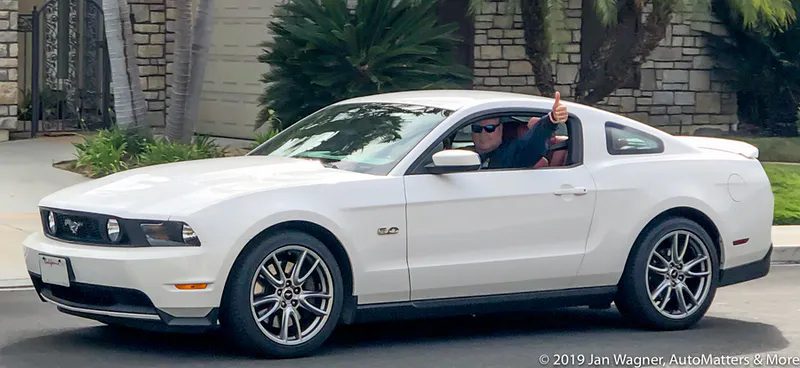 My garage stall is now empty. It was both a happy and a sad day for me, but now I am looking forward to getting my new Miata. I've already made plans to drive to Arizona with the San Diego Miata Club to visit the Grand Canyon in September.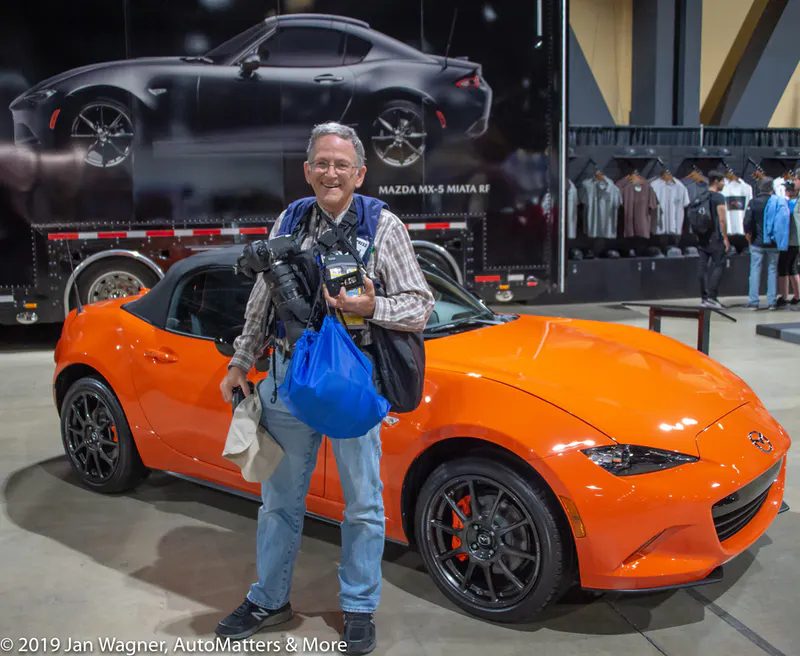 CarCzar will now be on my radar when it comes time to sell my 2012 Prius Plug-in next year, when I will likely buy a new, 2020 Ford Escape Plug-in Hybrid.
No matter how you ultimately sell your used vehicle, remember this advice. Some improvements that might improve your vehicle's resale value need not cost you much money – just your time and effort, such as detailing it. Other improvements – and needed repairs – can get expensive. Such things are factors in determining the condition of your vehicle, and how much someone may offer you for it.
If and when you finally find a buyer, you will need to get paid. If you sell it yourself, beware of scams. For secure payment, meet your buyer at their bank so that a teller can prepare and give you a Cashier's Check or cash.
Prepare and have signed an "As Is" bill of sale, and submit a release of liability form to your Department of Motor Vehicles.
Finally, the prices you are offered will likely only go down, and they will do so fairly quickly. Your early offers may likely be the best offers that you will get, so act accordingly to avoid the regret of selling your car for less than you had been offered earlier.
Now it is your turn. Go out there and sell your car! Good luck.
COPYRIGHT © 2019 BY JAN WAGNER – AUTOMATTERS & MORE #592r4