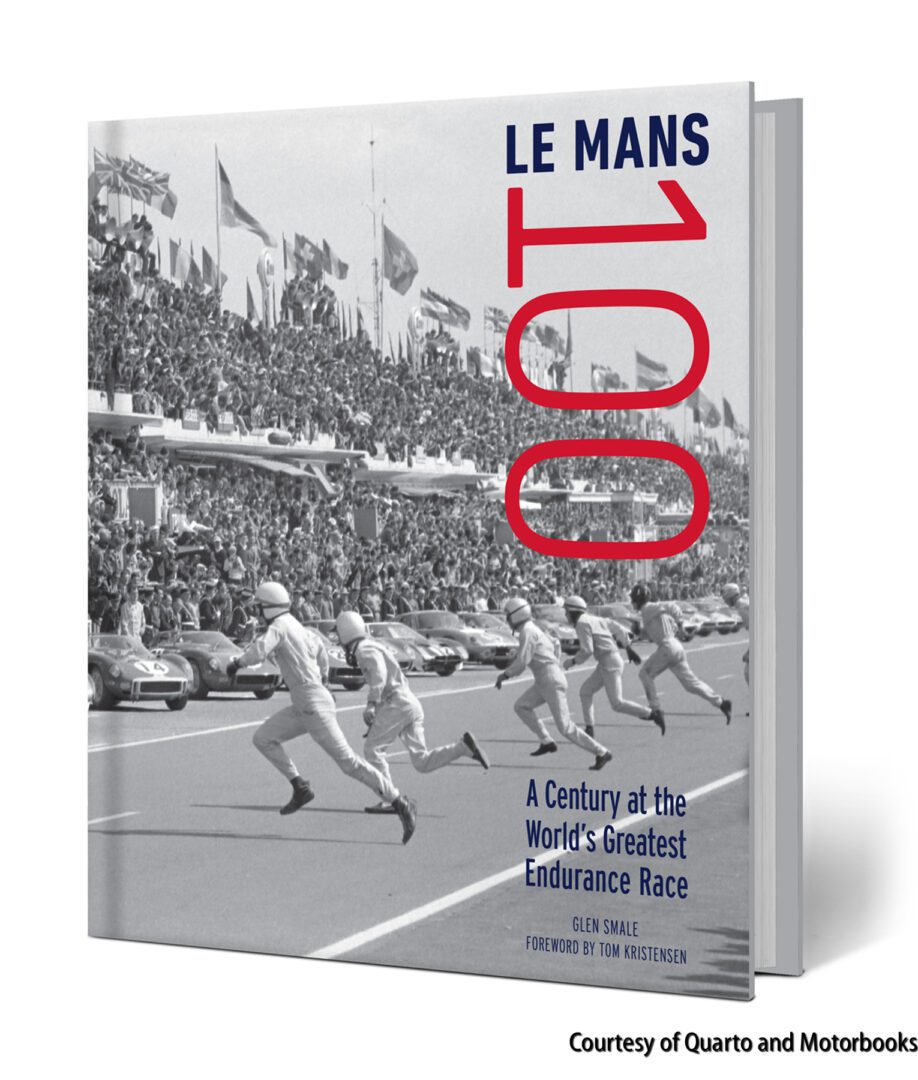 Review of "LE MANS 100: A Century at the World's Greatest Endurance Race" by Glen Smale
Far more than just a magnificent coffee table book (which it most certainly is), "LE MANS 100: A Century at the World's Greatest Endurance Race" by Glen Smale is truly the definitive book on the hundred-year history of that iconic racing event.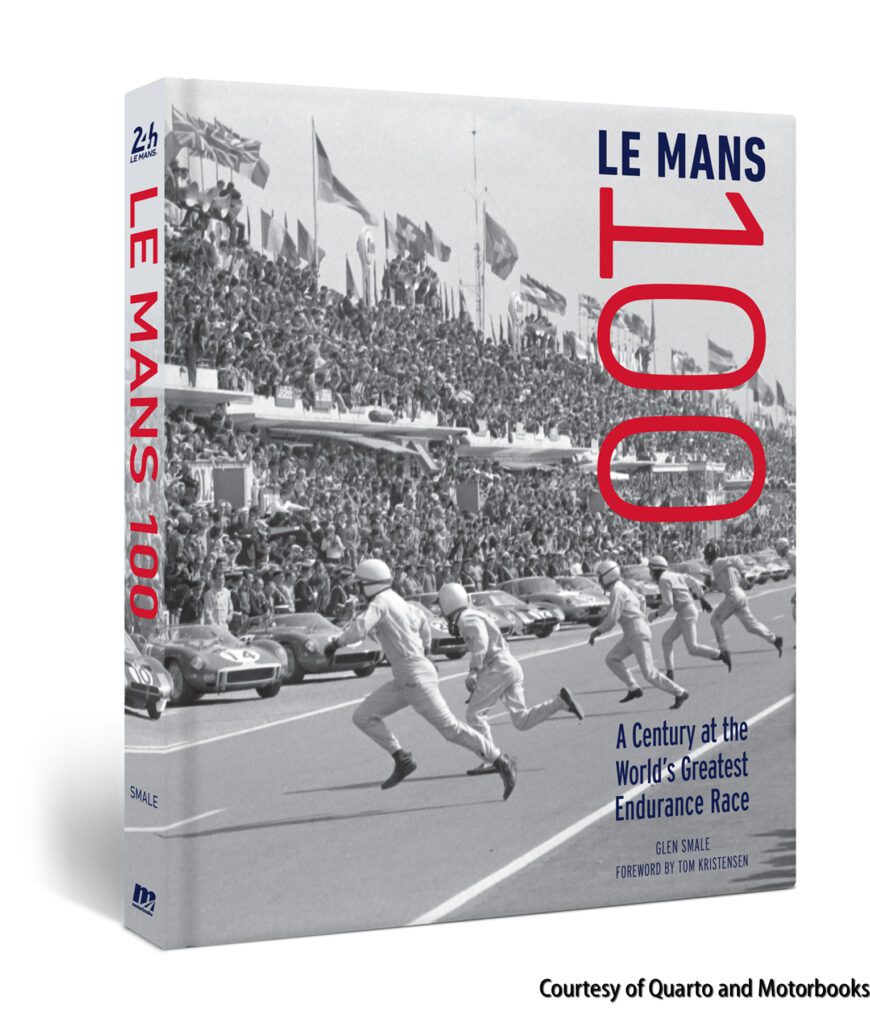 Its 240 pages are filled with a spectacular mix of 250 photos: black & white and vivid color. Interspersed are foldouts containing groups of Le Mans posters, and racing photos that span two full pages.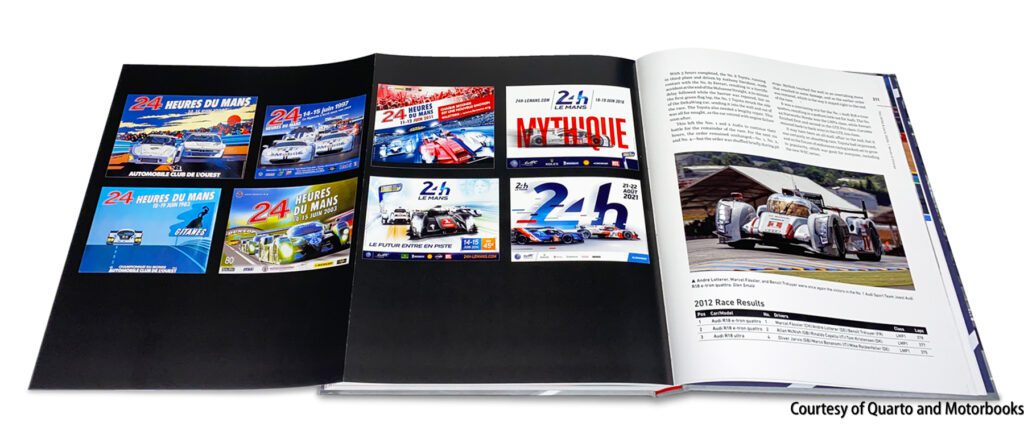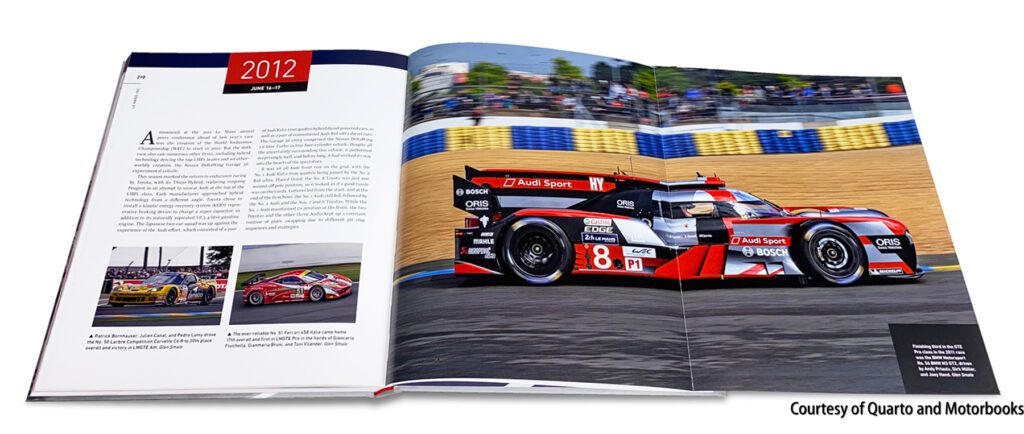 "Held on the Circuit de la Sarthe comprising closed public roads and dedicated racecourse, Le Mans features cars and two-driver teams that can cover more than 3,000 miles during the race."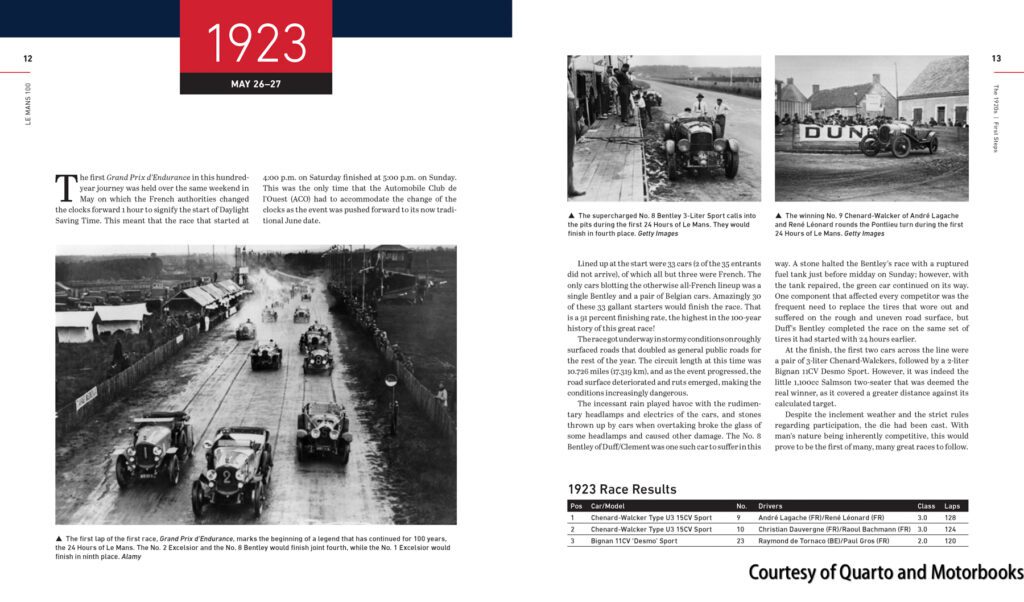 As Tom Kristensen — who has made 18 starts at Le Mans over three decades — says in his forward: "The 24 hours of intense fighting fascinates fans, teams, manufacturers, and drivers from around the globe, and the more it knocks you down, the harder you work throughout the next 12 months to be able to take revenge."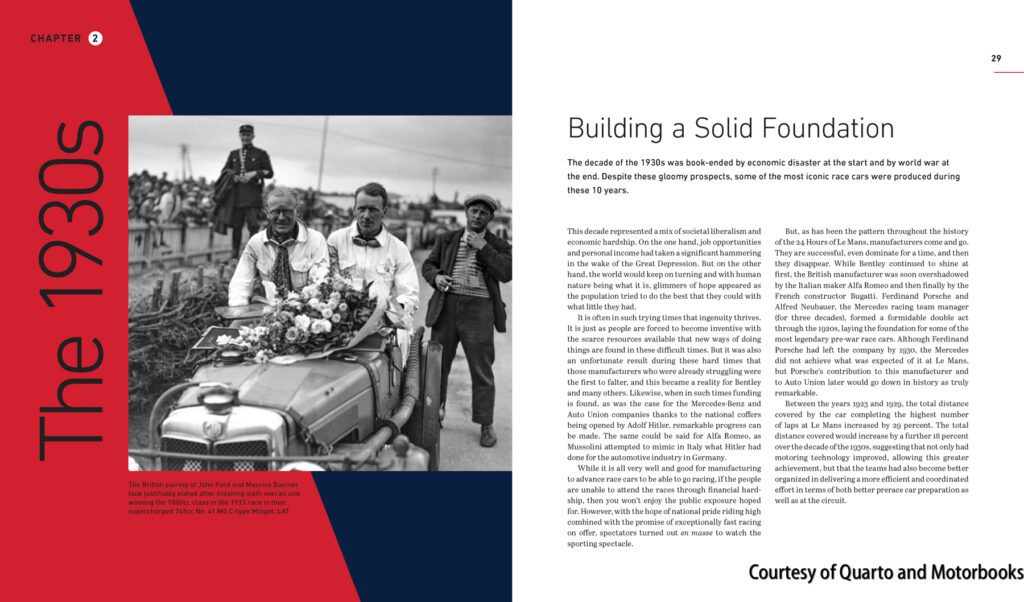 Year by year — from 1923 to 2022 — we learn about each and every race, with results for the top three cars and an overview for each decade (recall that the race was suspended between 1940-48, due to World War II).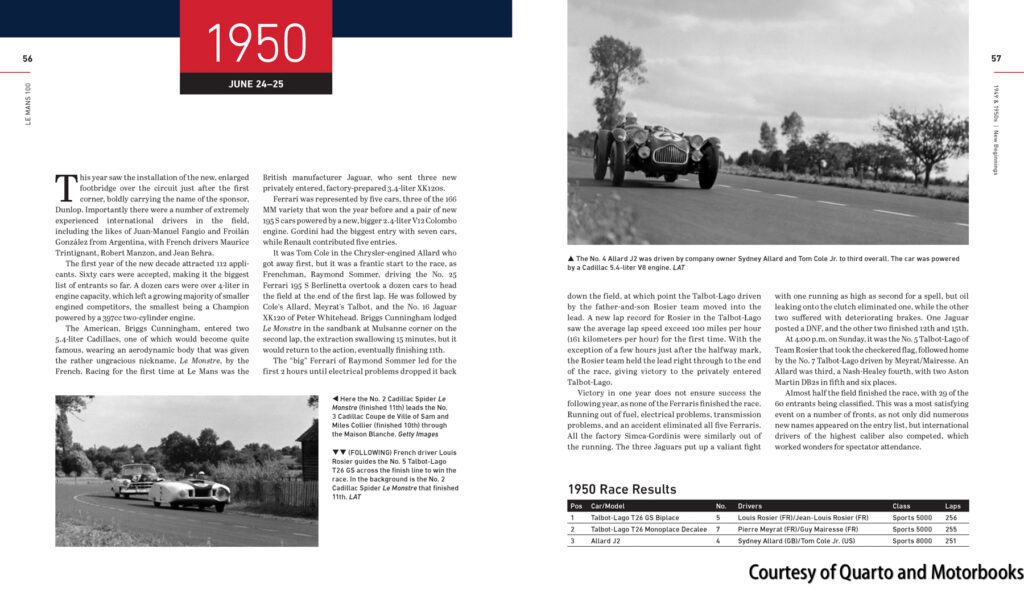 All of the legendary marques and models are covered, "including Porsche, Ferrari, Ford, Corvette, Cobra, Mercedes-Benz, Aston Martin, Jaguar, Audi, Toyota, BMW, McLaren, and more," and with classes that ran in each year's event, "including the top LMP1 and LMP2 (Le Mans Prototype) categories and GT (grand tourer)."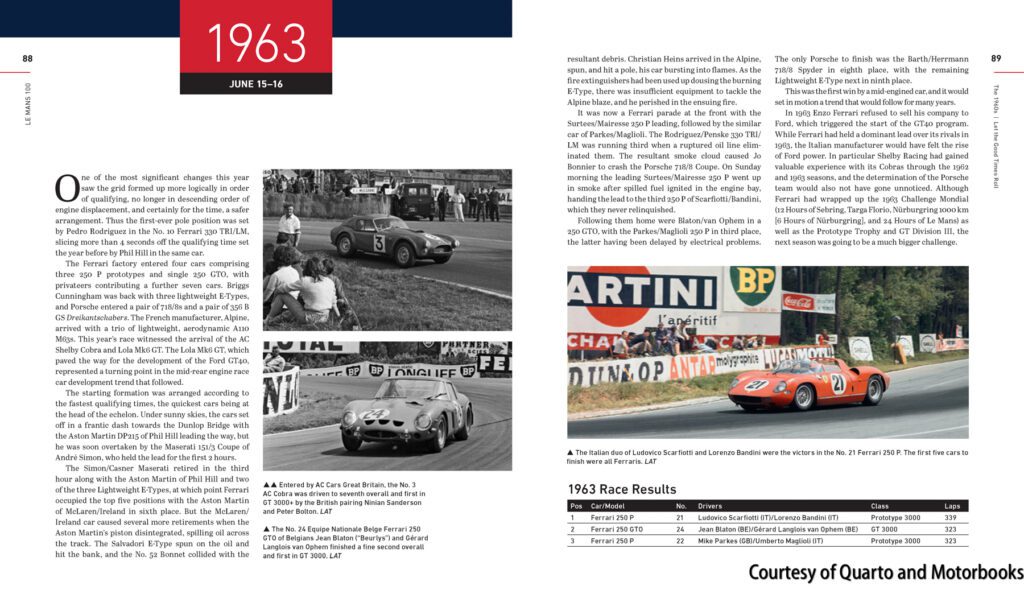 Included is a "who's-who of motorsport legends like Juan Manuel Fangio, Stirling Moss, Carroll Shelby, Dan Gurney, Ken Miles, Jackie Ickx, Derek Bell, and Tom Kristensen (among dozens others)."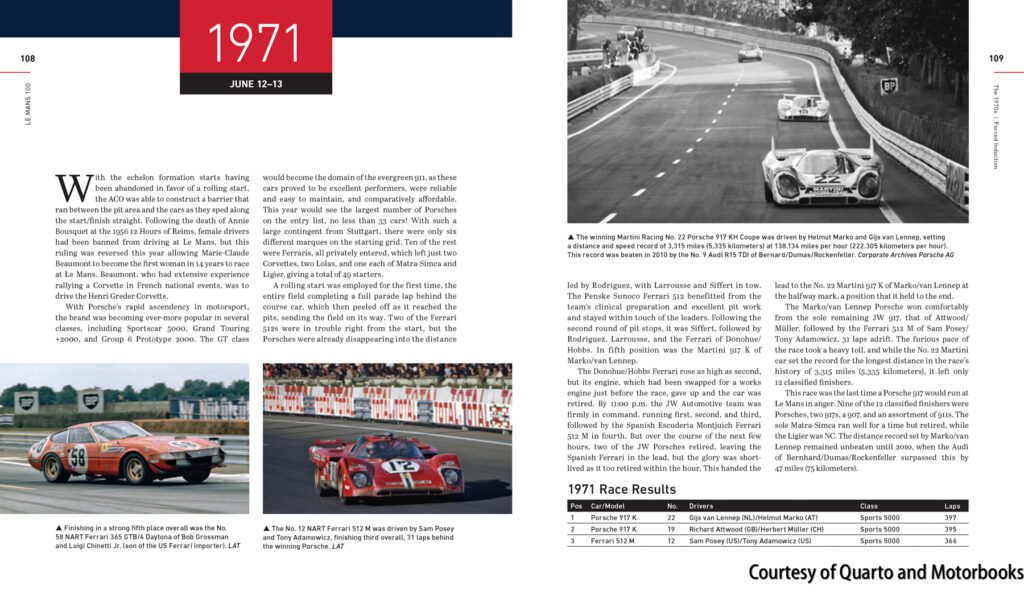 There is a description (but thankfully no photos) of that fateful, terrible accident in 1955, which "remains to this day as the worst accident in motor racing history," tragically taking 84 lives and injuring around 120 more.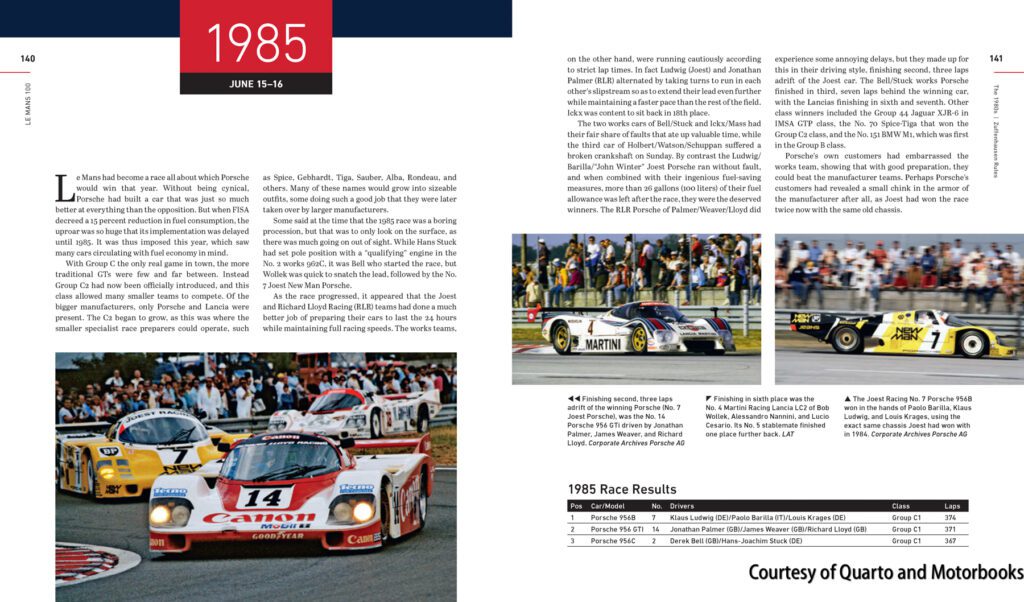 We read about the delayed (Sept. 19-20), "against all the odds" and heavily attendance-restricted (just officials, teams and a greatly reduced press contingent) race of 2020, due to COVID-19.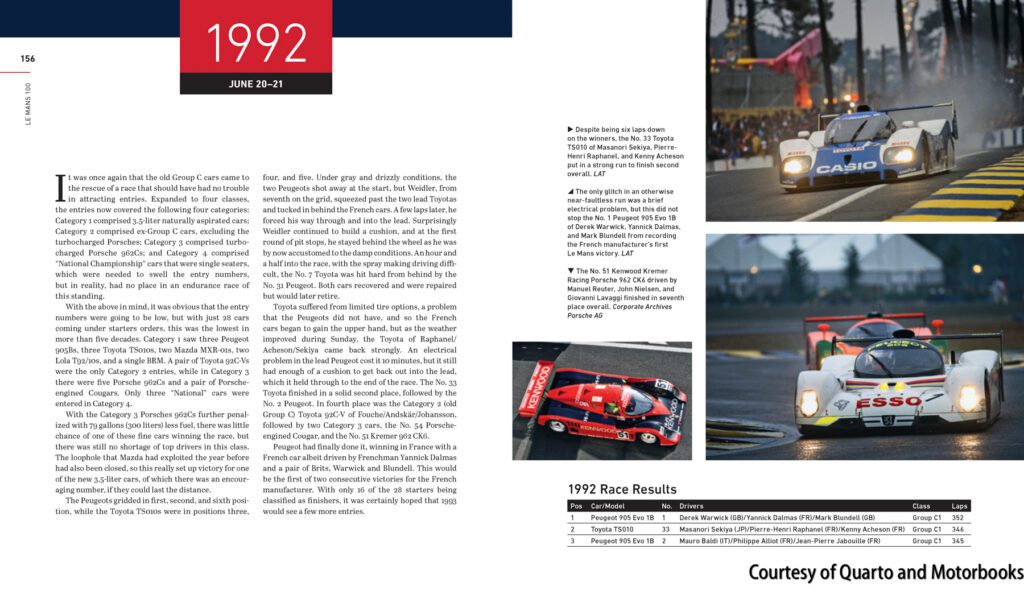 I was particularly curious to read about the race in the year of my birth (1953). The description was representative of the descriptions of every year's races. I learned that 1953 was the year that, "in an effort to reduce the possible fatigue of any one driver, the ACO introduced a rule that limited each driver to no more than a continuous stint of 80 laps, with a maximum time behind the wheel in the race of 18 hours."
60 cars started that race, including three 5.4-liter Chrysler-engined Cunnighams, two 5.4-liter Allards, four 4.5-liter Talbot-Lagos and two 4-liter Nash-Healeys, as well as Ferraris, Jaguars, Lancias and Porsches (they introduced their new 550 Spyder).
Stirling Moss took the early lead but became hobbled with carburetor trouble. The Ferrari 375 MM of Ascari/Villoresi diced with the Duncan Hamilton and Tony Rolt Jaguar, nose-to-tail for hours. That Jaguar ultimately took the checkered flag first, followed by the Jaguar of Stirling Moss and Peter Walker, and the Cunningham C-5R of Phil Walters and John Fitch (US). Just imagine seeing those cars raced in anger, instead of with a reasonable amount of care — in mindful consideration of their current value — in historic racing today!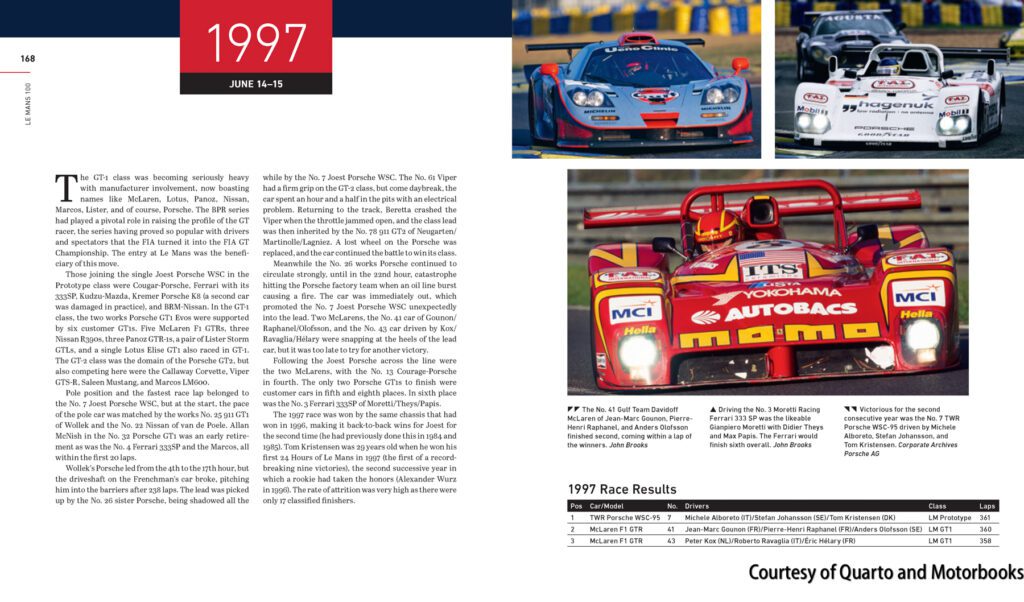 Author and award-winning Le Mans historian Glen Smale "details touchstone events such as the late-1960s battles between Ford and Ferrari popularized in the film 'Ford vs Ferrari'," and chronicles "the exploits of both factory-sponsored cars and privateer entries, from the early open-cockpit racers right through to today's hybrid era."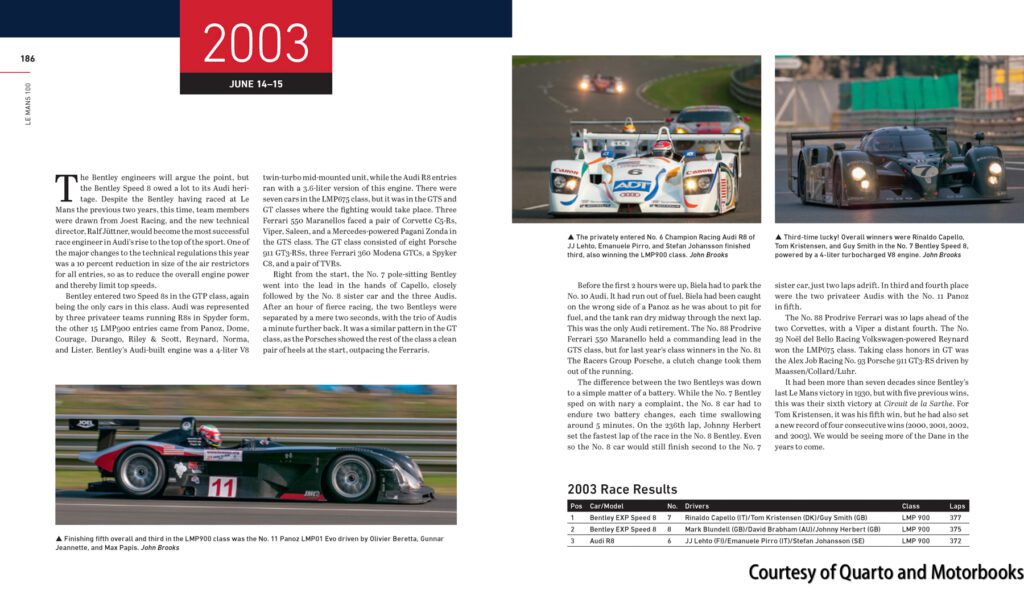 Smale "is a lifelong motorsport enthusiast who has covered the Le Mans 24 Hour race numerous times and authored 14 books on sports cars and motor racing, including 'Porsche at Le Mans: 70 Years.' His 2012 book, 'Porsche at Le Mans: 60 Years of Porsche Participation in the World's Greatest Motor Race,' was shortlisted in the British Sports Book Awards. He lives in Carmarthenshire, Wales."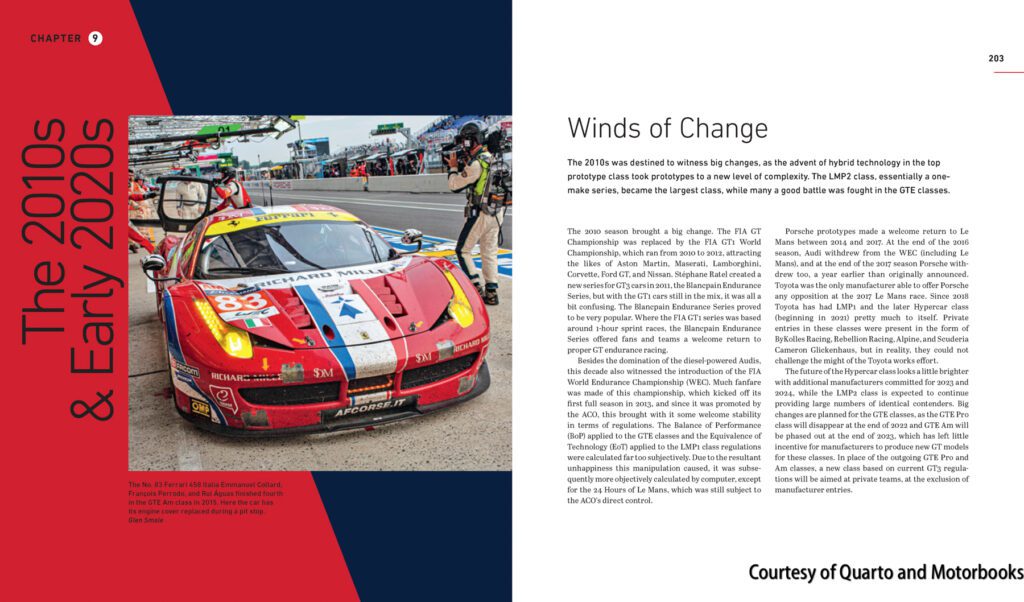 "LE MANS 100: A Century at the World's Greatest Endurance Race" by Glen Smale is available from Barnes and Noble, and Amazon.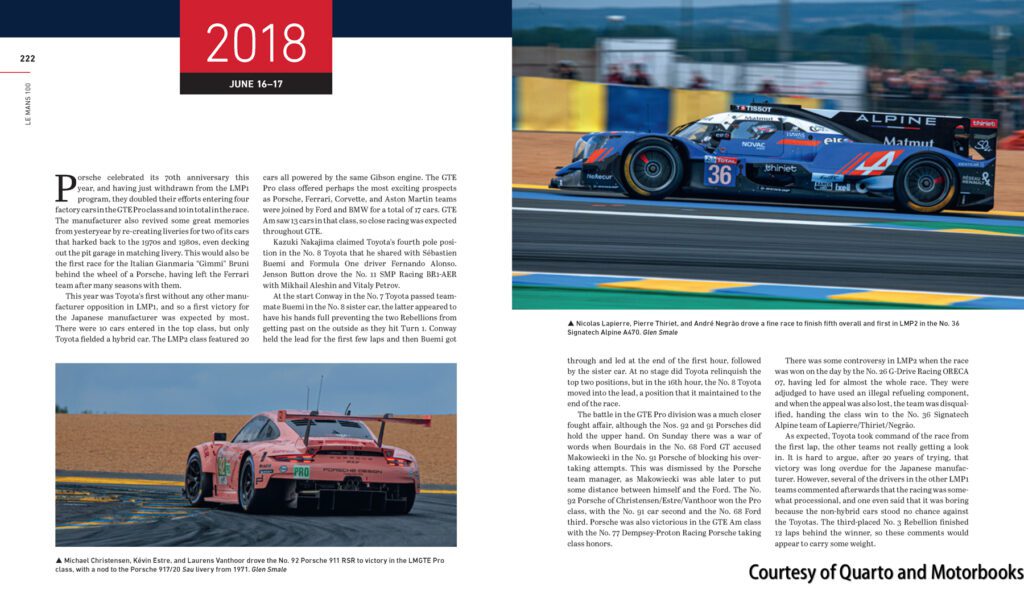 To explore a wide variety of content dating back to 2002, with the most photos and the latest text, visit "AutoMatters & More" at https://automatters.net. Search by title or topic in the Search Bar in the middle of the Home Page, or click on the blue 'years' boxes and browse.
Copyright © 2023 by Jan Wagner – AutoMatters & More #807r4