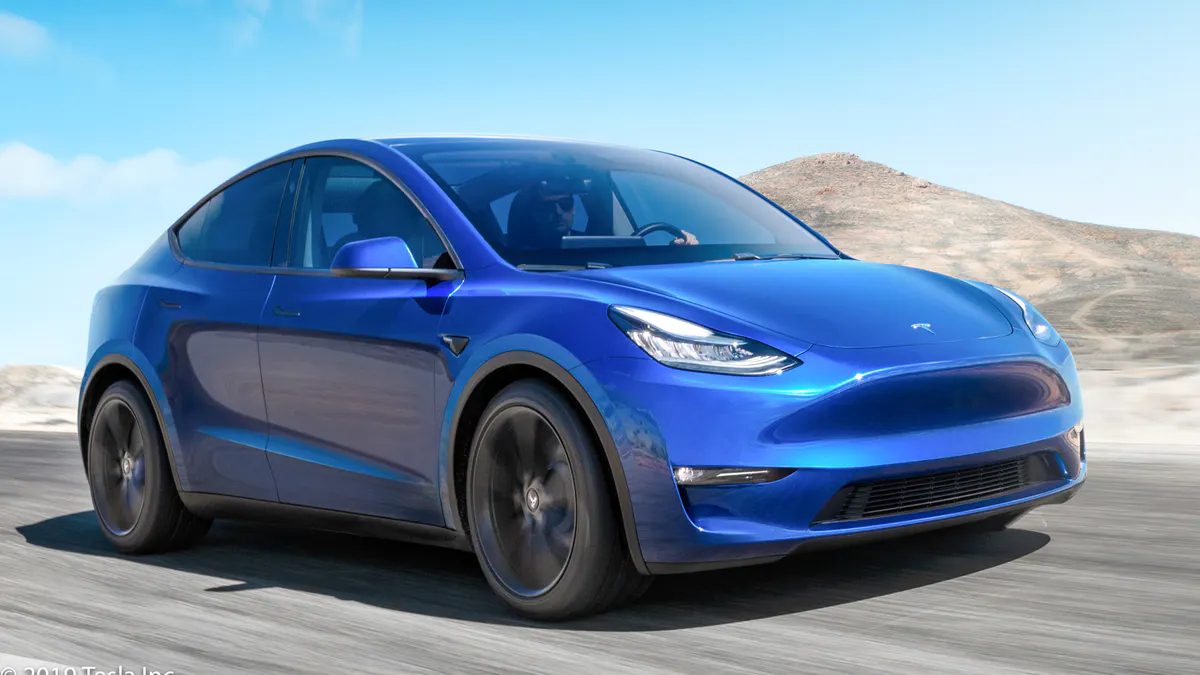 TESLA MODEL Y SUV & "SUPERPOWER DOGS" IMAX AT THE FLEET
W​ill it be competitive when it first becomes available next year?
TESLA'S MODEL Y MID-SIZE SUV
This is the all-electric Tesla model that many of us have been waiting for so long.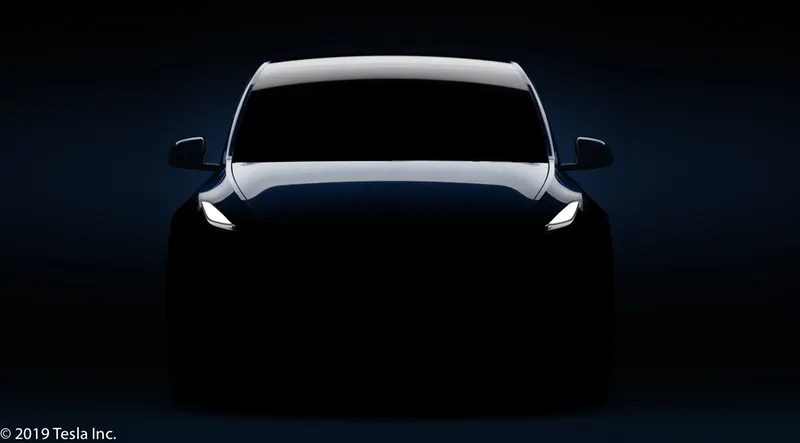 At first there will be three Tesla Model Ys, with expected deliveries beginning in 2020: Long Range rear-wheel drive (300 miles range) and dual motor, plus Performance. Maximum cargo volume is 66 cu. ft. Production of the Standard Range version (230 miles range) "is expected in early 2021."
Model Y's styling is quite derivative of its Model 3 predecessor, which unfortunately dates it well before it will become available. This is likely due to the commonality of many of its parts with the Model 3. However, that should make it more profitable and thus more affordable, so I'll give Tesla a passing grade on its styling.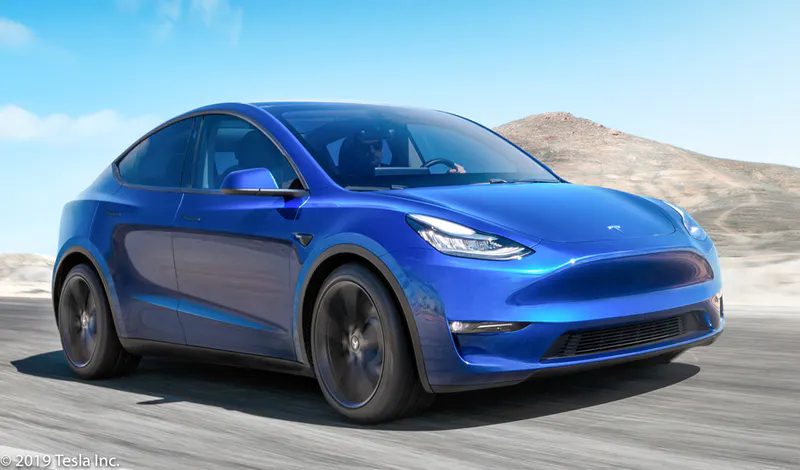 You can visit Tesla's website now to pre-order, by placing a refundable $2,500 deposit (www.tesla.com/modely/design#battery). Prices for the long lange versions start at $47,000 (before estimated savings. Free supercharging is no longer being offered.
As with all Tesla automobiles, prices will be many thousands of dollars higher if popular options are added. For example, this Tesla, like others, only comes standard with a black exterior and interior. All other exterior colors are extra-cost options, from $1500 – $2,500 extra. A white interior will add $1,000 more, plus $3,000 for 7-passenger seating (versus 5- passenger).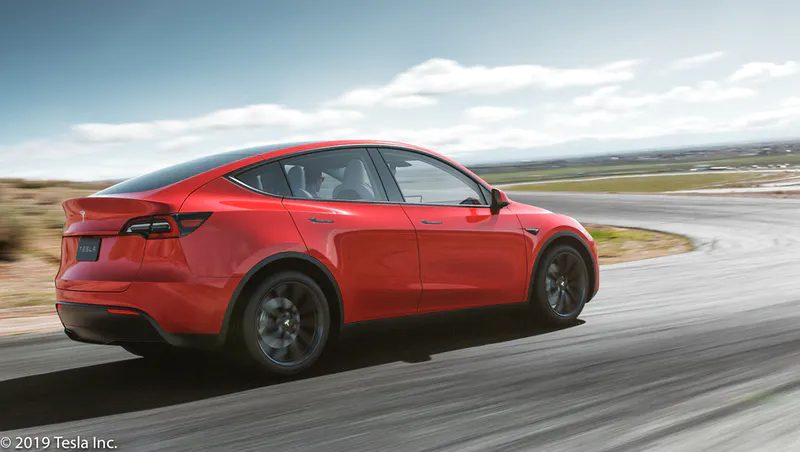 Autopilot "enables your car to steer, accelerate and brake automatically for other vehicles and pedestrians within its lane. Add $3000 for that. For Full Self-Driving Capability, add another $5,000. Currently this will not make the vehicle autonomous. "The currently enabled features require active driver supervision."
The driving range of even the rear-wheel-drive Long Range Model Y is disappointing. As an SUV, one might reasonably expect that the Model Y has more room for batteries than the Model 3, and might therefore have an even greater driving range, but its maximum range of 300 miles is less than that of the Model 3 by 25 miles.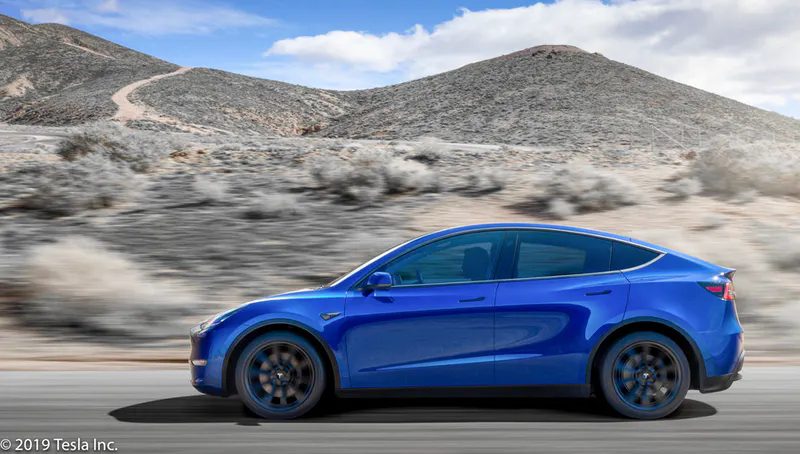 Tesla's long-term viability as a reliable auto manufacturer is of concern. It has missed estimated delivery dates, suffered near-the-brink financial issues (according to Elon Musk himself), has had quality control and high-volume production problems (resulting in Tesla creating an additional Model 3 production line in a gigantic tent!) and, most recently, shuttered storefronts in a switch to online sales before quickly reversing course, and reducing and then quickly raising prices – a move that left Tesla owners perplexed.
Expect to see more electric vehicle choices, as well as plug-in hybrids, from mainstream automakers and others by the time deliveries of the Tesla Model Y SUV begin. Considering its price, will the Tesla Model Y be competitive? Only time will tell.
For more information, visit: www.tesla.com/modely.
"SUPERPOWER DOGS" IN IMAX AT THE FLEET SCIENCE CENTER
This is an IMAX movie for everyone, but especially for those of us who love man's best friend.
As you will see, "Superpower Dogs" do indeed have incredible superpowers, but not those that are typically associated with cape-wearing superheroes. The superpowers of these amazing dogs include bravery in the face of danger, exceptional intelligence and skills, empathy and incredible perception.
With the help of his companion and trainer, we witness Halo's progression from playful pup to candidate for membership in one of the most elite disaster response teams in America.
Henry's specialty is avalanche rescue in the snowbound Canadian Rockies.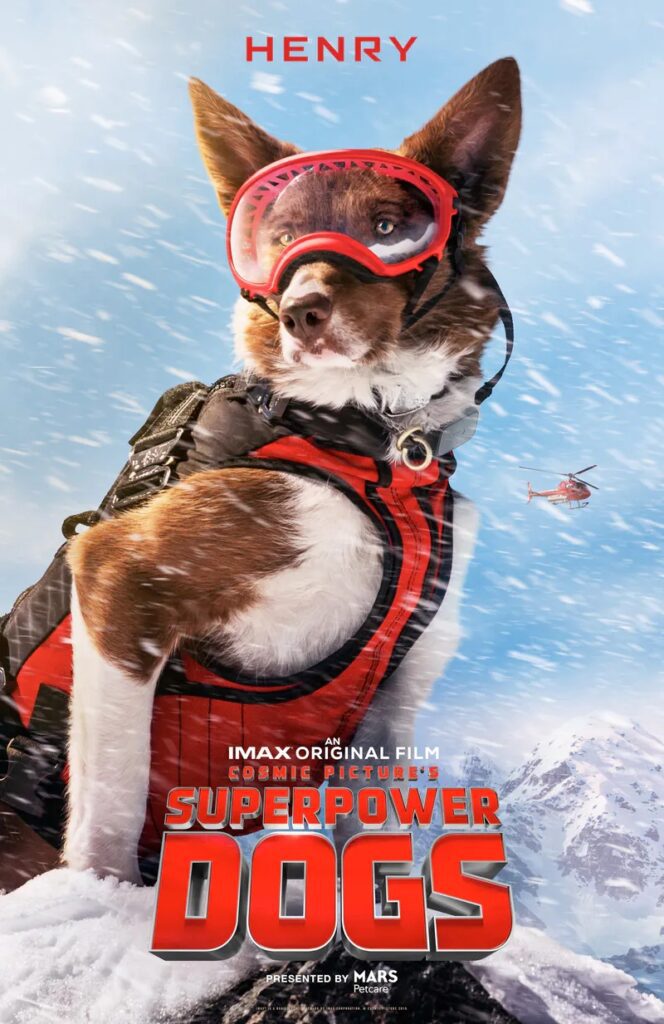 Reef is a large Newfoundland, working with the Italian Coastguard. His ability to swim while towing heavy weights makes him an invaluable asset to his team.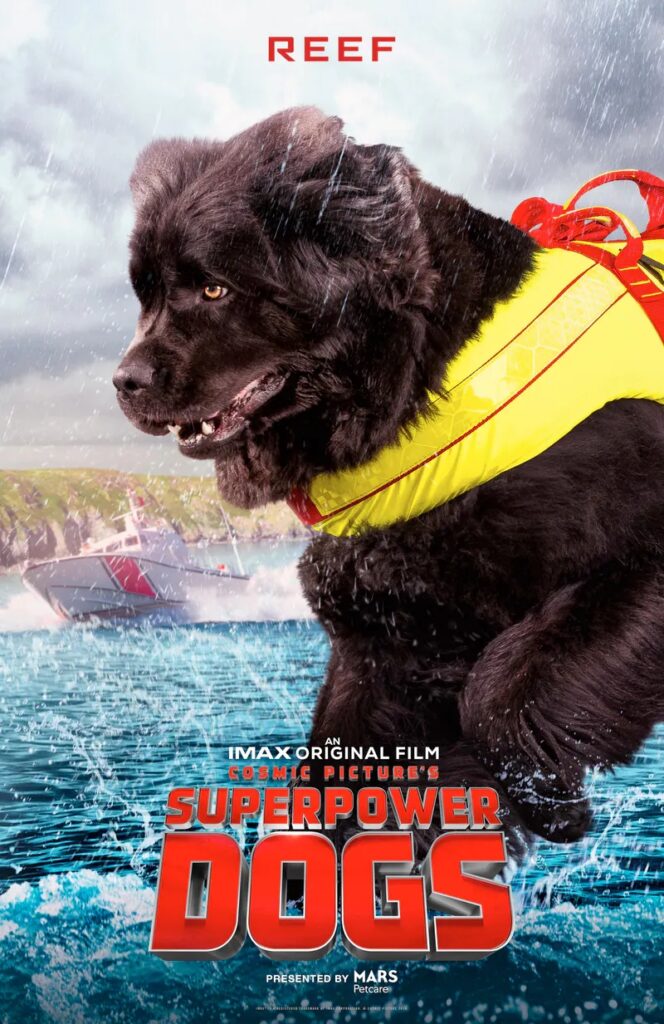 Tipper and Tony are Bloodhounds, each with an incredible sense of smell. They help their human team members track down poachers of endangered animal species in Africa. These dogs are treated like the heroes they are by their local communities.
Ricochet is a San Diego, California dog, perhaps best known for his surfing abilities. However, as incredible as that is, it is not his most incredible superpower. Ricochet is perceptive. He can walk into a group of people and go right to a person who is especially in need of his compassion.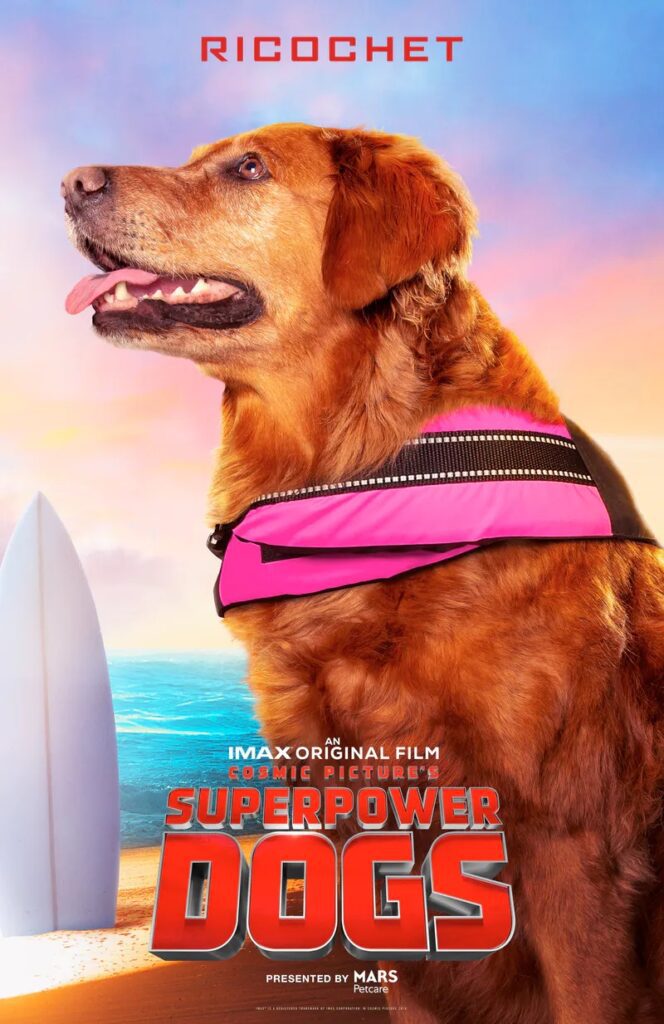 "Superpower Dogs" is playing now at The Fleet Science Center in San Diego's Balboa Park. For showtimes and more information, visit The Fleet at www.rhfleet.org/shows/superpower-dogs, and the film's website at superpowerdogs.com.
COPYRIGHT © 2019 BY JAN WAGNER – AUTOMATTERS & MORE #582R2