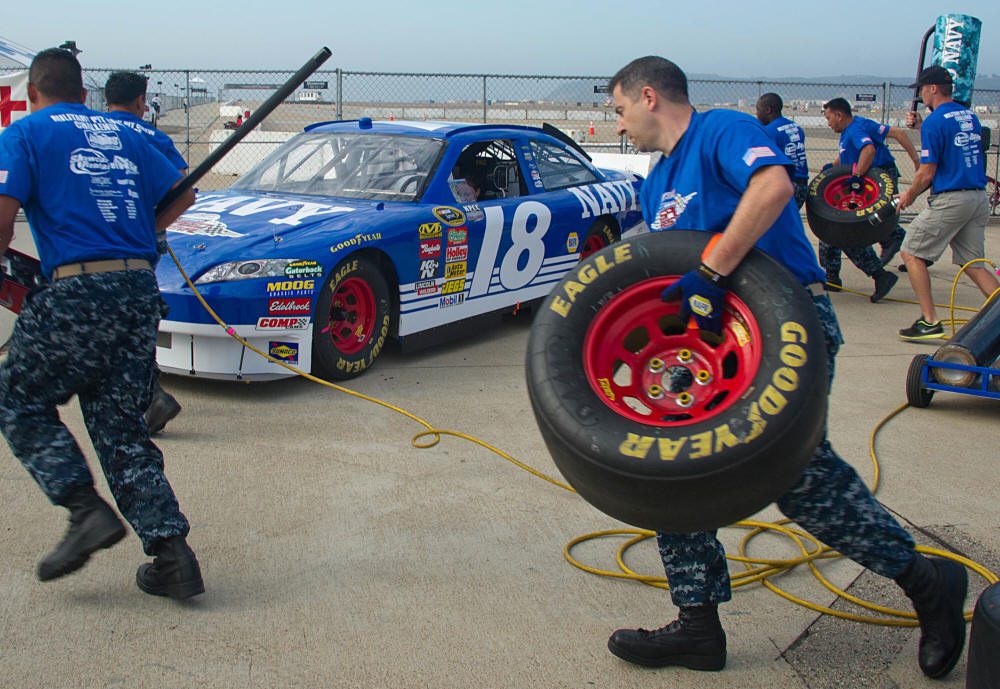 Welcome to AutoMatters & More (in the Armed Forces Dispatch)
Welcome to the new home of AutoMatters & More, which will be in the Armed Forces Dispatch the first and third Thursdays of every month. You may have already seen my photography in the coverage of the Miramar Air Show.
I'd like to take this opportunity to sincerely thank you for your service. I think about you and appreciate the sacrifices that you make for us.
I am a major car nut. I've been afflicted with the car bug since before I was legally old enough to drive.
I came by it honestly. My dad always had cool, powerful cars and he showed me how to drive them. His 1968 Chrysler 300 with its 440 V-8 was a very cool car for its time. Not coincidentally, my first car was a 1970 Plymouth Duster 340 (bright red, with racing stripes). I have great stories to tell about exciting, even harrowing drives in both of those cars and many more. To this day I don't think I've ever driven a car faster than I did once in that Duster. It was very unstable at its top speed, but I lived to tell about it.
I grew up driving on the gravel, snow and ice-covered backroads of Alberta, Canada. Those of you who are from other, colder parts of this country might be especially familiar with those experiences.
I autocrossed (competitively driving road courses marked by traffic cones in parking lots) in the summers and ice-diced (think autocrossing, but on ice) in the winters.
These driving experiences have taught me seat-of-the-pants car control and have showed me how my cars react at their limits, which means I don't have to think about what to do if my car tries to swap ends or someone cuts me off in traffic. Instead, I instinctively know what to do and I react automatically. Performance driving schools and autocrossing can safely teach that ability too. It has saved me from accidents and I believe that it can do the same for you.
My everyday car is a Toyota Prius Plug-in, which I think is every bit as much of a performance car as is my 412 hp, 2011 Ford Mustang GT. They just excel at different kinds of performance.
I write about cars just like I talk about them – endlessly and with lots of enthusiasm. People have told me that reading AutoMatters is like getting a letter from a good friend. I hope that you'll enjoy it.
My goals for AutoMatters & More are to entertain and inform you about automobiles, driving, car culture and much of what goes along with all of that. To that end, a wide and ever-changing variety of topics keep AutoMatters & More fresh and interesting for you and me both.
Topics, which will change from column to column, include new vehicle reviews (focusing on what they are like to drive and live with, rather than their technical specs), motorsports (NASCAR, Formula 1, IndyCar, the Coronado Speed Festival, off-road racing, sportscar racing and autocrossing), clubs (marque car clubs and the SCCA), travel, consumer electronics (in-car entertainment systems, GPS and accessories), automotive-themed movie and book reviews, new technology (alternative fuel vehicles, as well as high tech driver aids for safety and convenience), interviews, issues (traffic, government regulations and energy), local automotive businesses (specialty shops, service shops and dealerships), auto shows, gadgets, tools, memorabilia, special events (manufacturers' ride & drives) and occasionally even barely automotive-related topics that I think you'll get a kick out of or find useful.
If AutoMatters & More sounds familiar to you, it just might be that you've already experienced it. This is, after all, column #259. Over the years AutoMatters & More has been in several newspapers and magazines. I also edited and wrote for Grid Lines, the official publication of the Sports Car Club of America's San Diego Region. Most recently I brought the spirit of AutoMatters & More to the radio, when I regularly co-hosted a weekly San Diego automotive radio program.
Writing for the newspaper gives me the flexibility to cover events for you, seven days a week. It also lets me show you what I see, through my photography.
I'll also include an informal calendar of mostly local and regional events, to help you with suggestions for fun things to do and places to go. Coming up on Sunday, Nov. 18, will be our next SCCA championship autocross in the large west parking lot of Qualcomm Stadium. Stop by or check it out at www.sdr-scca.com/solo2/. You might find that people you know are regular competitors.
I'll be away that weekend, covering the inaugural Formula 1 race for you in Austin, Texas. This week I am covering the SEMA Show in Las Vegas. Coming up in the next couple of months will be the Los Angeles and San Diego auto shows. I'll let you know when they are as they get closer, so that you can make plans to go.
This column is for you, so please write to me with your questions and suggestions.
Copyright © 2012 & 2021 by Jan Wagner – AutoMatters & More #259