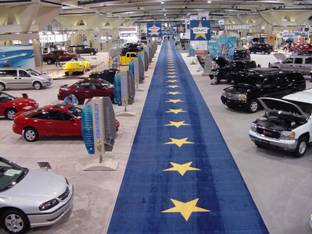 2003 San Diego International Auto Show
Recently I had the pleasure of attending the 2003 San Diego International Auto Show, at the expanded San Diego Convention Center. A car show is not just for car nuts. It is a great place to see what is available for your next ride. You will find almost every vehicle available in your market and be able to look them over carefully without any pressure from someone trying to sell you something. I have attended this particular car show every year for quite some time, and every year it gets better.
Aside from the switch to the beginning of the year, there were other major changes to this year's show, and all of them were for the better. Here is a sampling of this year's show highlights.
Perhaps the most noticeable improvements were in the overall size and layout of the show. San Diego's convention center recently underwent a major expansion. What this meant to the auto show is that this year they could place all of the exhibits on one floor, instead of spreading the show out over several smaller spaces on several floors. There is a point, about midway through the new auto show's floor, where the two very long walkways through each half of the show branch out at an angle to each other. That point is a great place to experience just how large this show has become. However, it is still not so big as to render a walk through all of the exhibits an exhausting experience. This show has a nice "feel" to it. It is friendly and informal. Personnel leave you alone to check out the vehicles on your own, unless you have any questions.
Another readily visible change at this year's San Diego International Auto Show was that the old hanging traffic lights, street signs and carpets done up to look like paved, divided roads, were replaced with a new carpet featuring a row of stars. This reinforced the theme of this year's show: the "cars are the stars."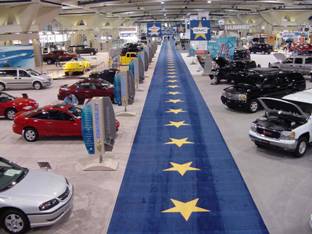 Some of these stars were concept vehicles. Mitsubishi's "RPM 7000 Concept" is a radical sporty coupe with heavily sculpted fenders and large, aggressive scoops at the front. However, its very high ground clearance suggested it was an SUV, more than anything else.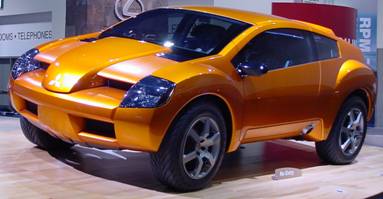 I especially liked the "chopped" PT Cruiser prototype appropriately named the "California Cruiser." Its low, flat, mostly glass roof made it look fresh and new, and very different from a normal PT Cruiser.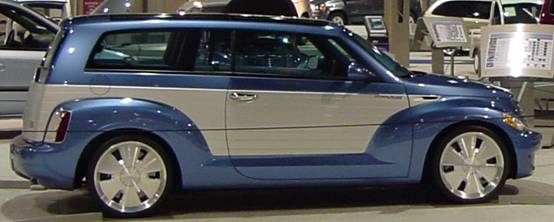 A fresh production vehicle at the show was the new Nissan Murano. It looks like a stylish cross between a small SUV and a station wagon, and comes equipped with a healthy 3.5 liter V-6 under the hood.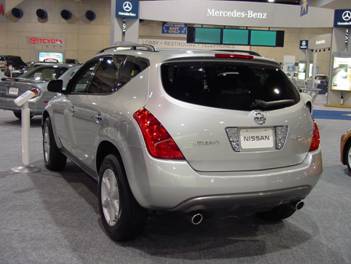 Finally, let's end with a truck. The styling of the Dodge MAXX CAB is a radical departure from that of the usual club cab pickup truck.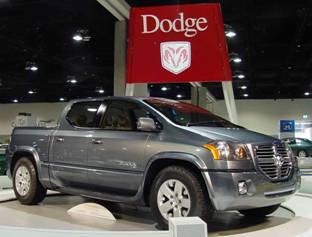 I hope you enjoyed this year's San Diego International Auto Show. Do join me again next time.
© 2003, 2005 & 2021 by Jan Wagner – AutoMatters & More #32r2