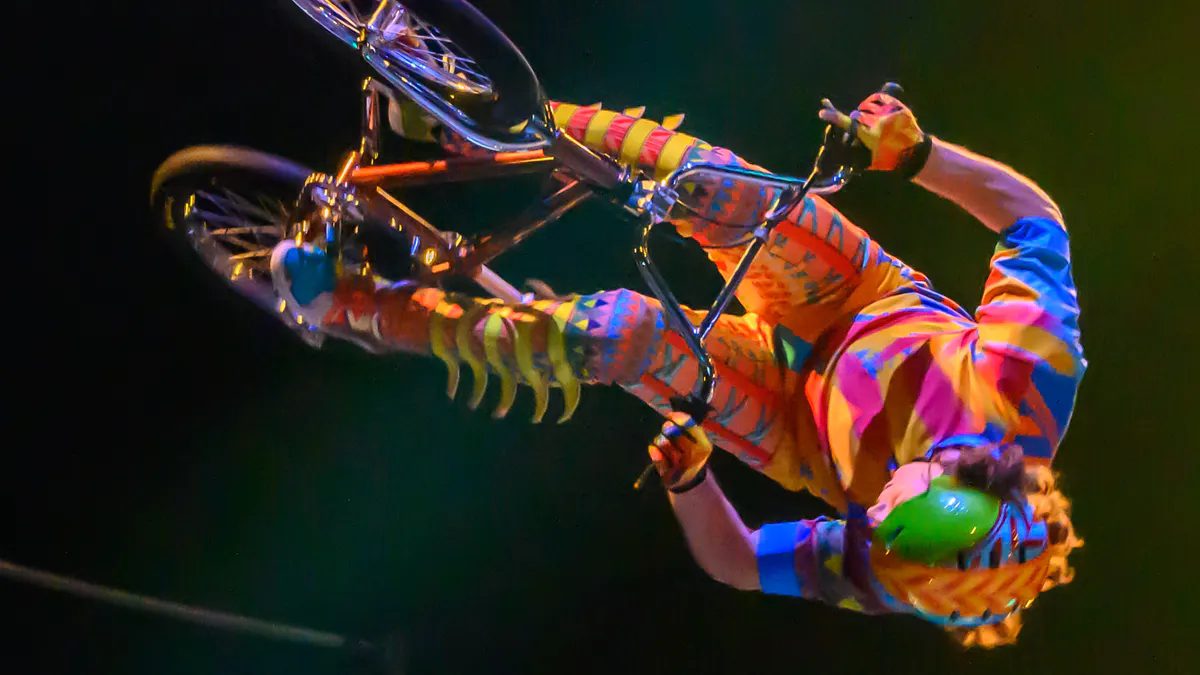 CIRQUE DU SOLEIL'S BREATHTAKING, SENSATIONAL VOLTA!
B​e sure to watch the VIDEO!
Audiences around the world are in awe of the incredible gymnastics and creative staging of Cirque du Soleil shows. In 2018 LUZIA, under the Big Top in Costa Mesa, California, did the seemingly impossible, beautifully staging a major water show within the confines of what was essentially a large circus tent in a parking lot (see AutoMatters & More #531 at DriveTribe.com).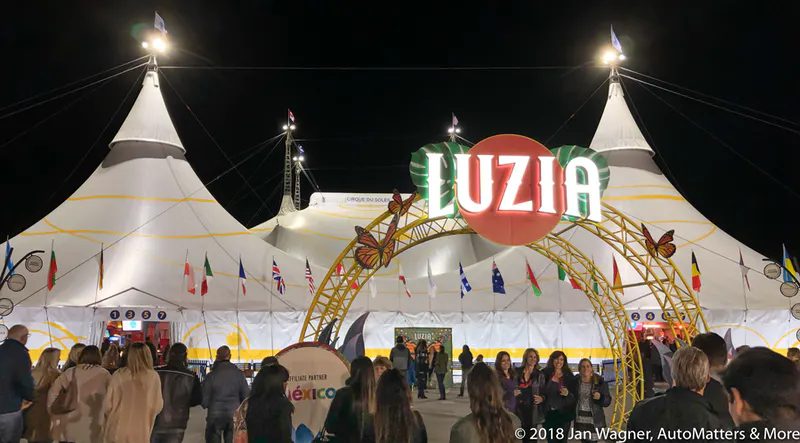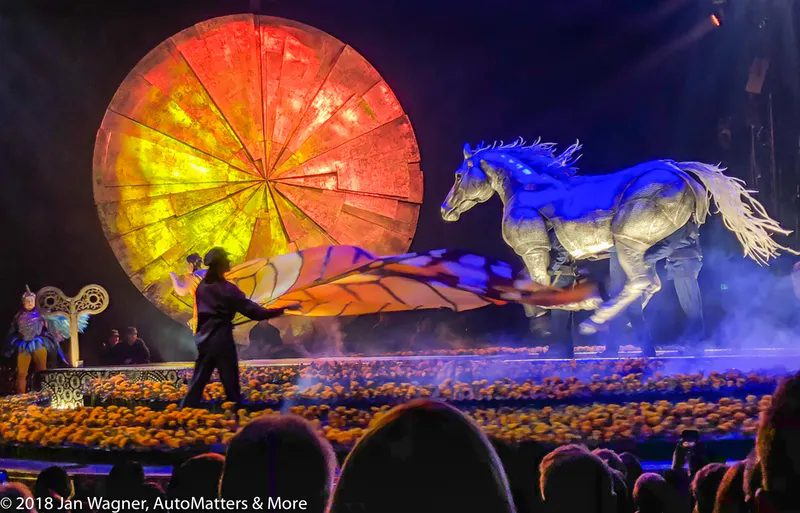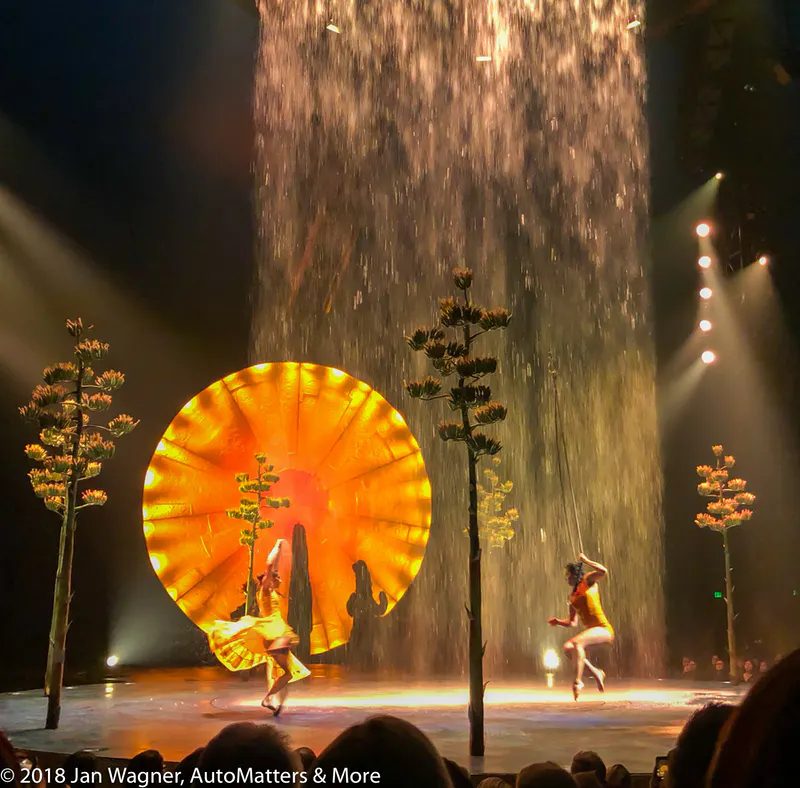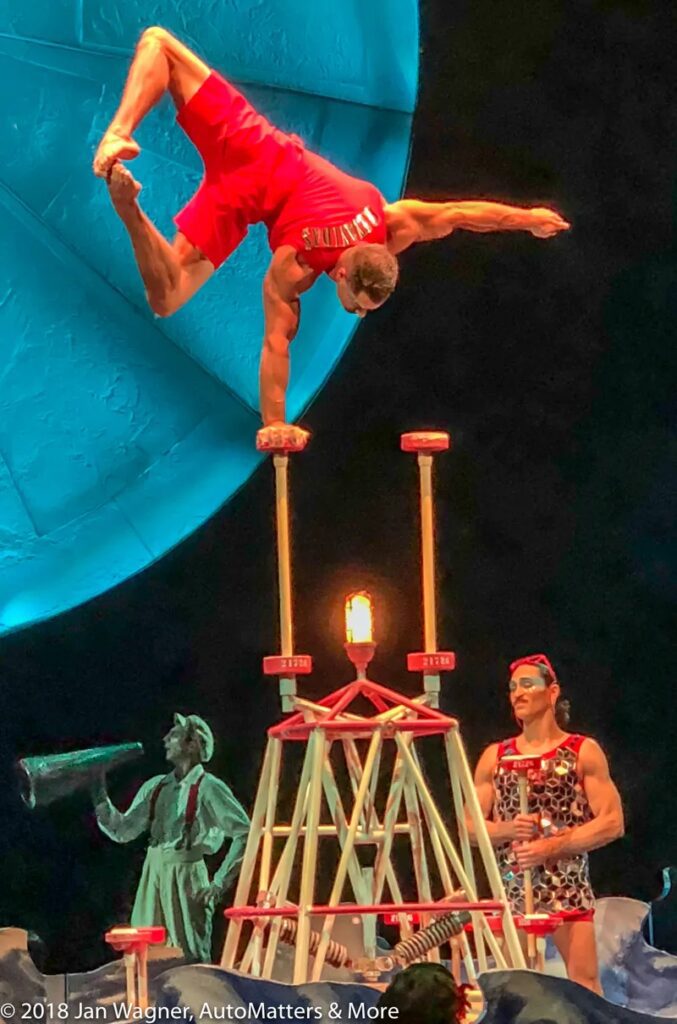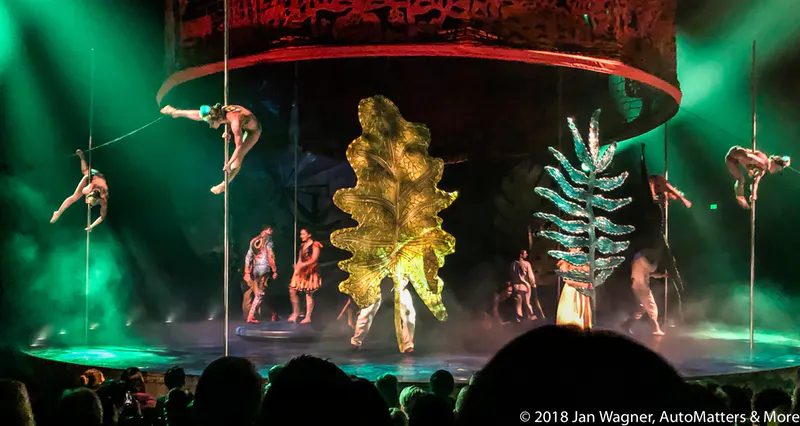 Now, after a seven-year absence, Cirque du Soleil's Big Top has returned to the Del Mar Fairgrounds with VOLTA, the 17th Cirque du Soleil production to visit San Diego.
My VOLTA experience began about a week before the premiere. Long metal spikes had already been driven deep into the parking lot of the Del Mar Fairgrounds. The central part of the Big Top was secured to these.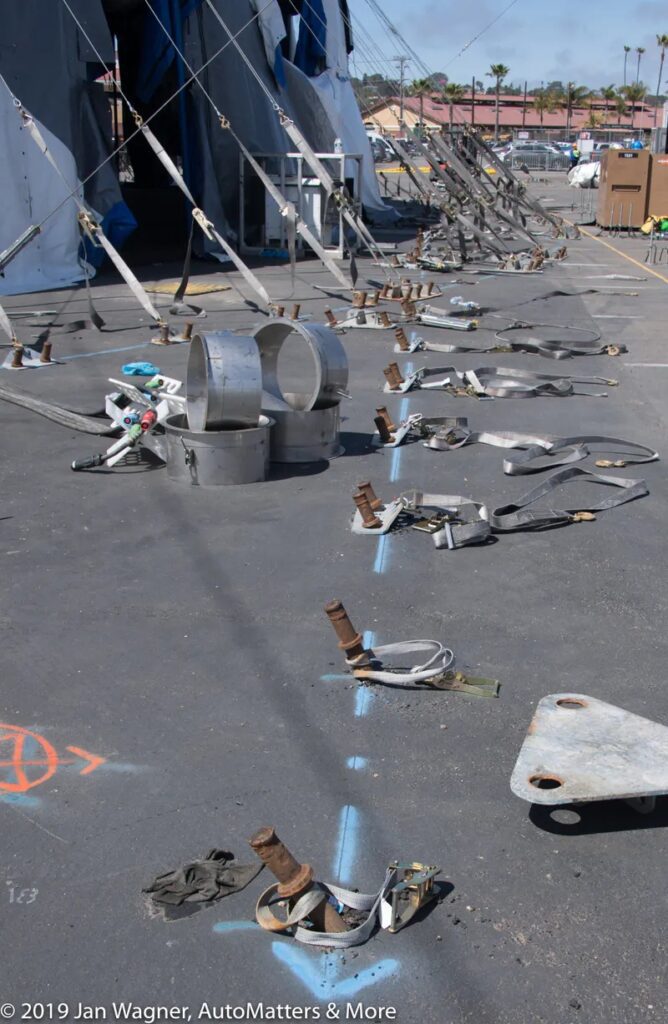 Then, using ropes, about 60 people worked in unison, one section at a time, to quickly raise the massive Big Top.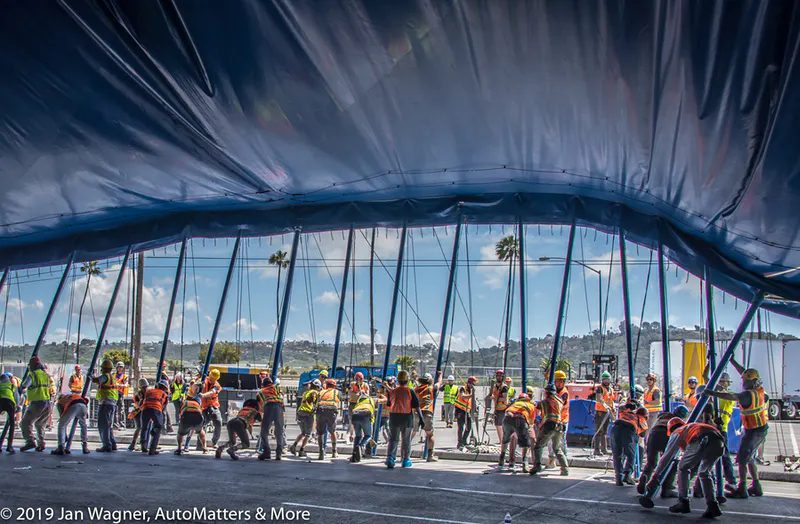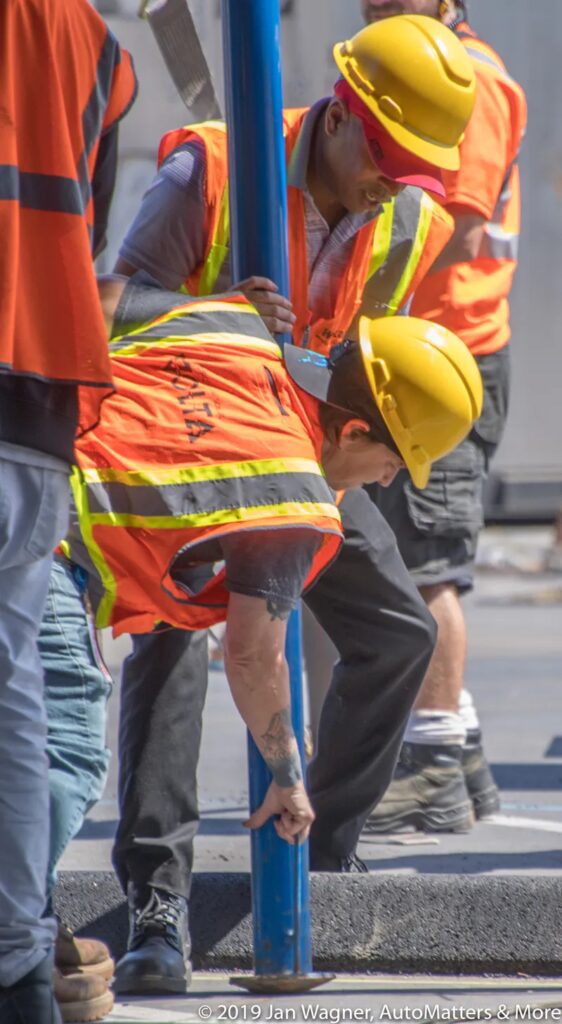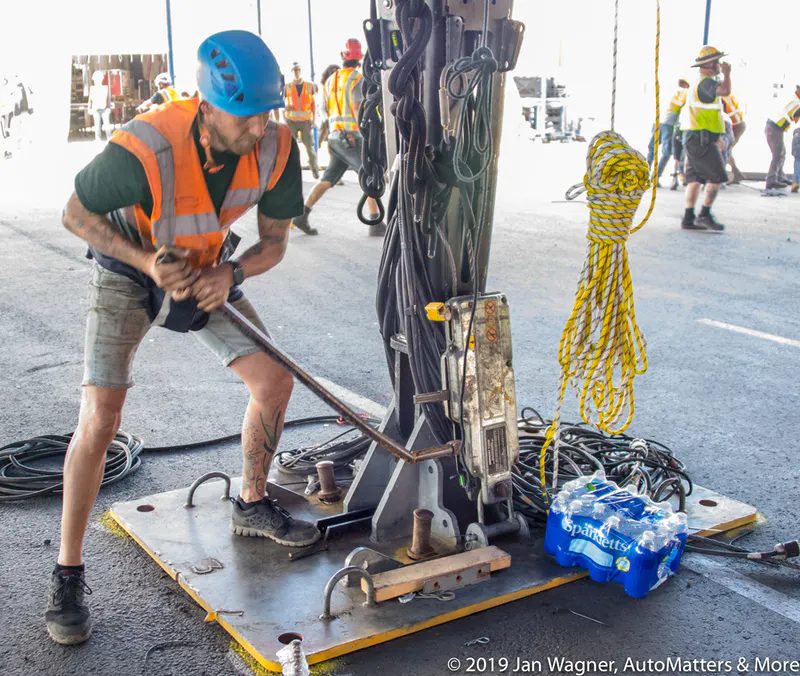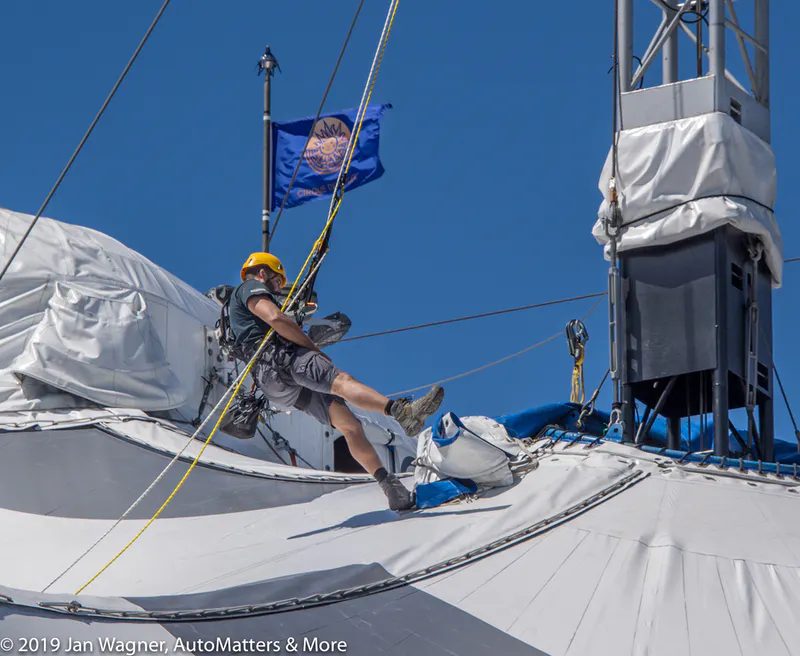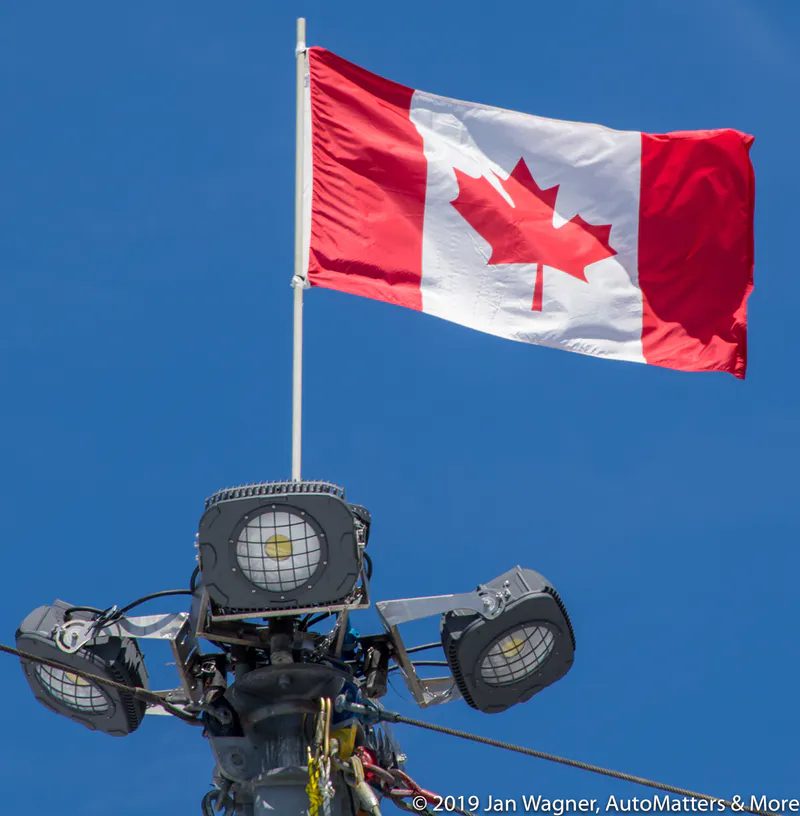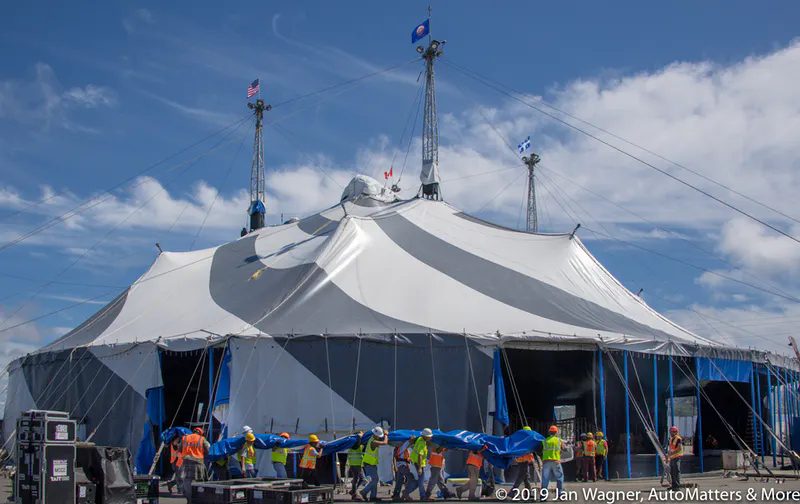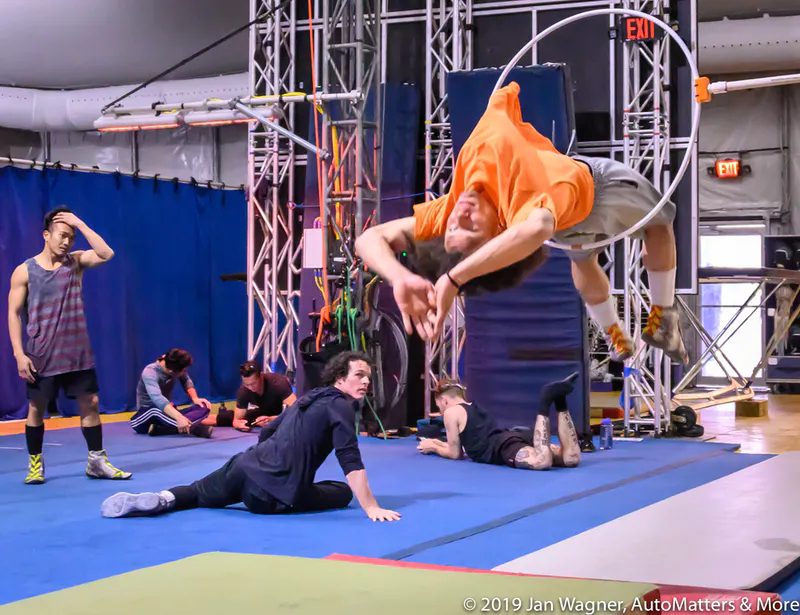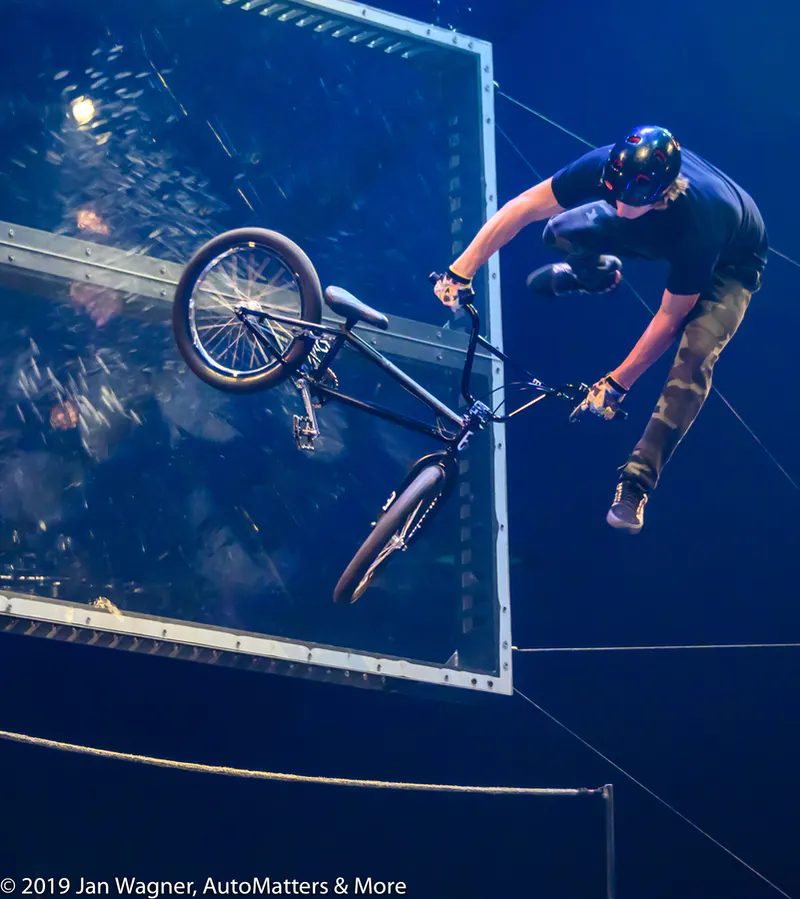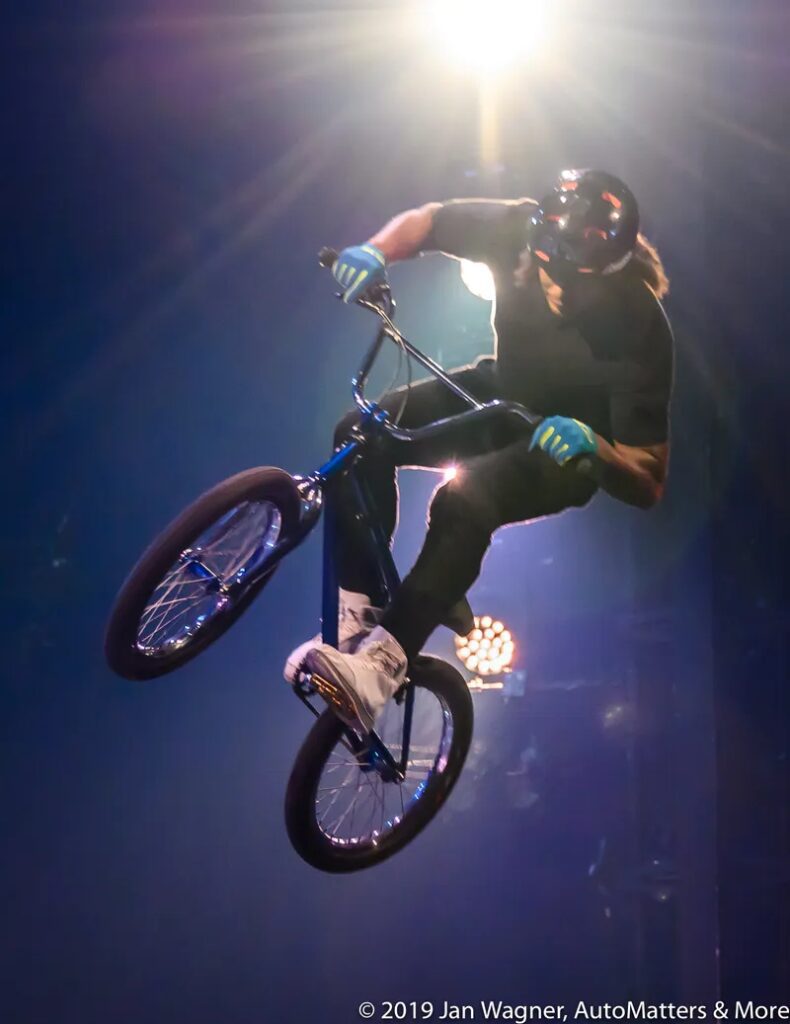 VOLTA is an experience unlike any other that Cirque du Soleil has ever done before. For the very first time, they've taken action sports from the streets to the stage. Think X Games.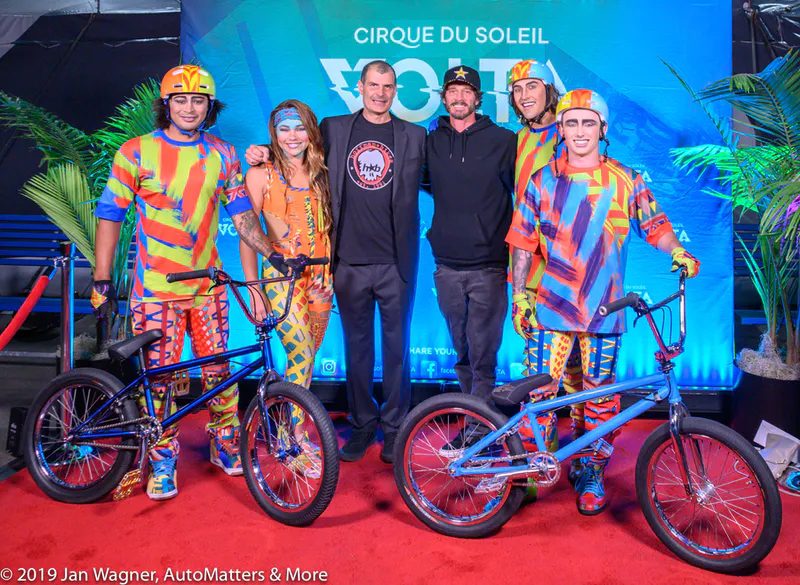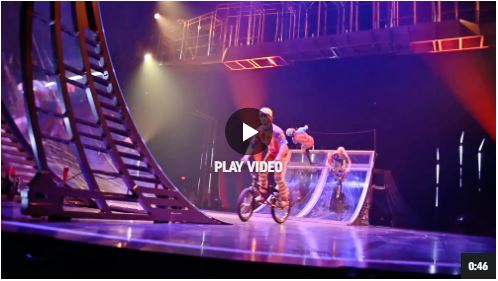 There is a sense of freedom that goes along with street sports, such as rope skipping and BMX. They are spontaneous, as the participants pretty much do them wherever and whenever they want.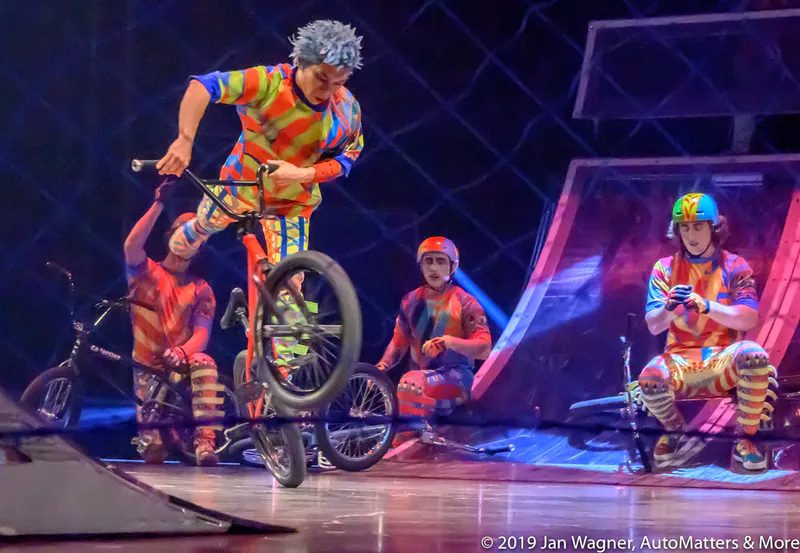 VOLTA is the first show of Cirque with a very strong narrative. It tells the beautifully crafted story of a young man named Waz, and of his journey to find his true self. I highly recommend that you read the souvenir program, which tells that story.
Like so many of us who have something about ourselves that we may not particularly like or are not comfortable with, Waz does too. He is unhappy because instead of a normal head of hair, his head is covered in blue feathers. He gets bullied and picked on because of that difference.
At first Waz believes that to overcome this bullying, and to ultimately find love, he needs to become famous. Seeking this fame, he goes on a reality TV program: The Mr. WOW Show.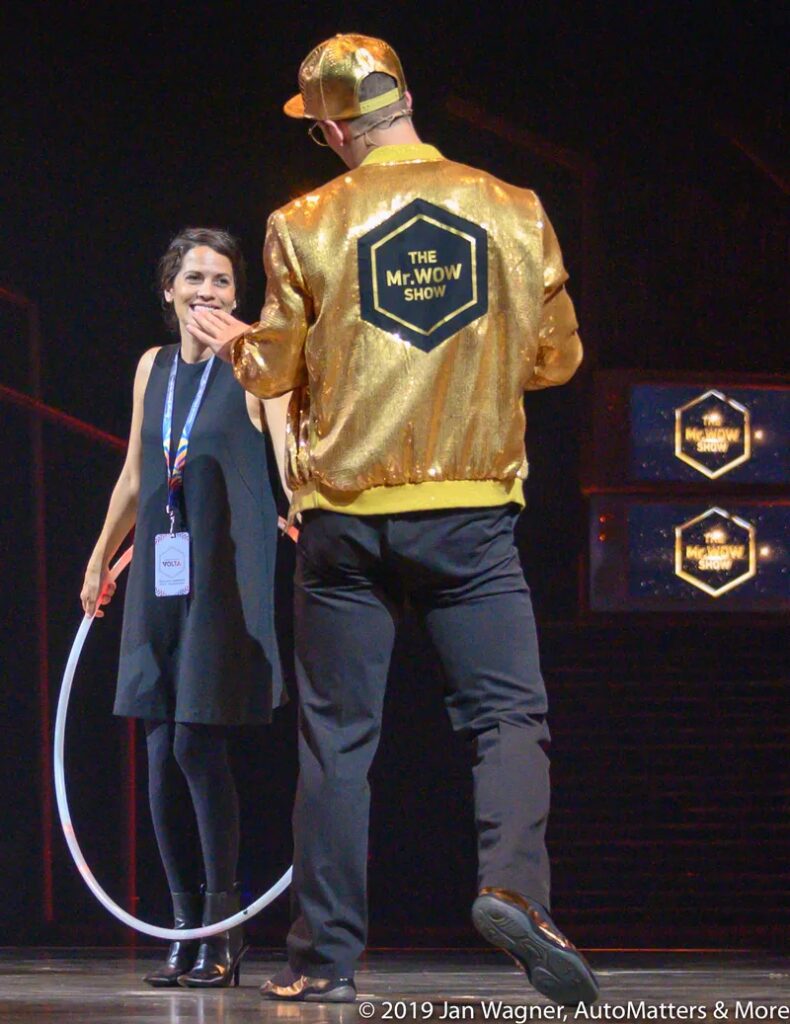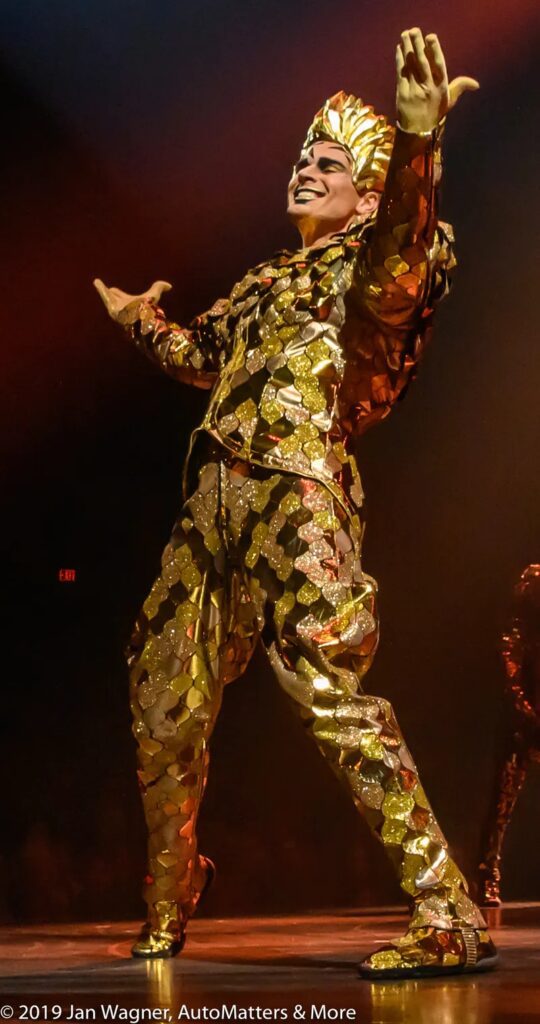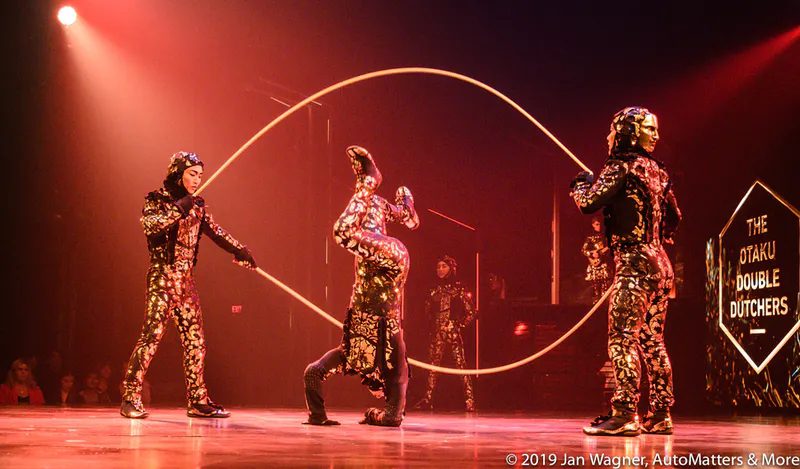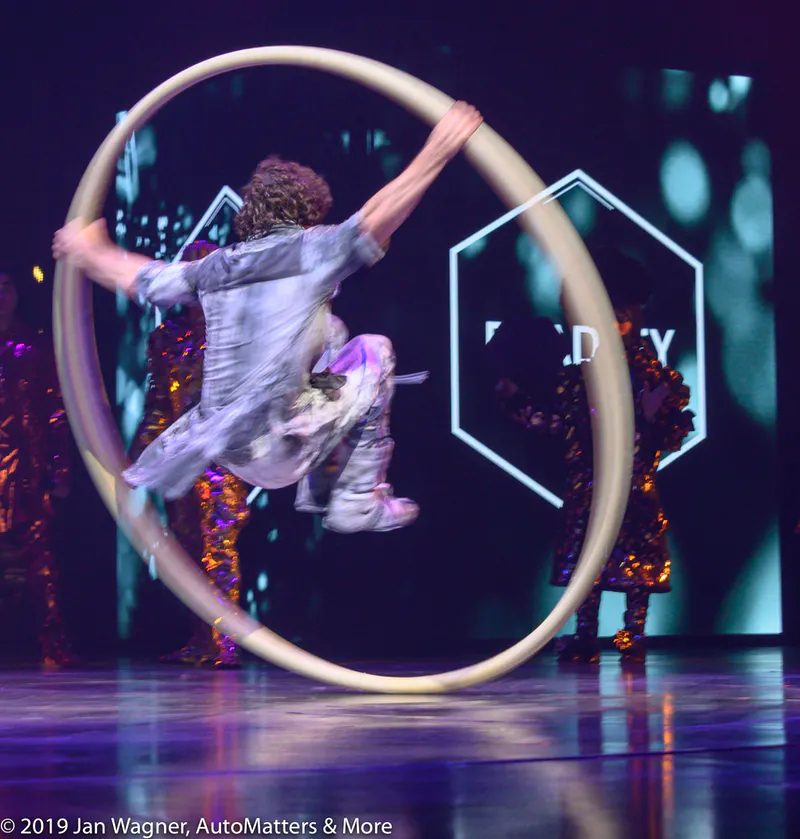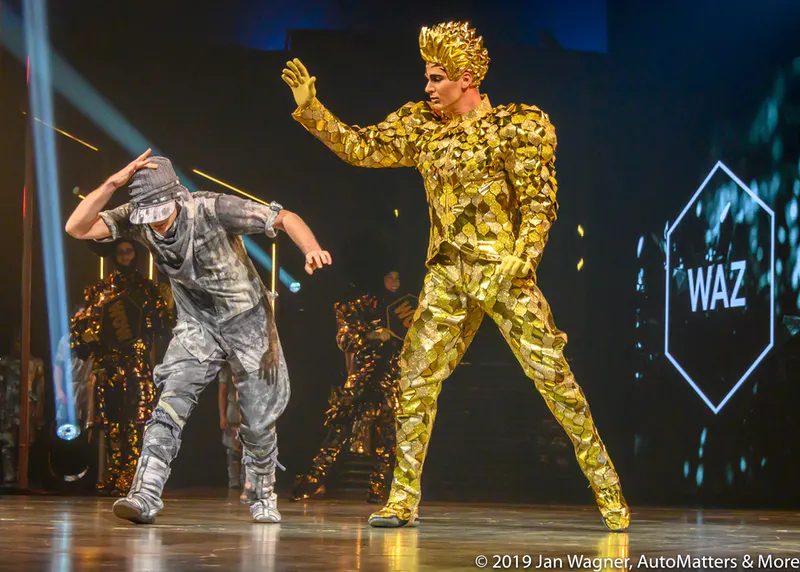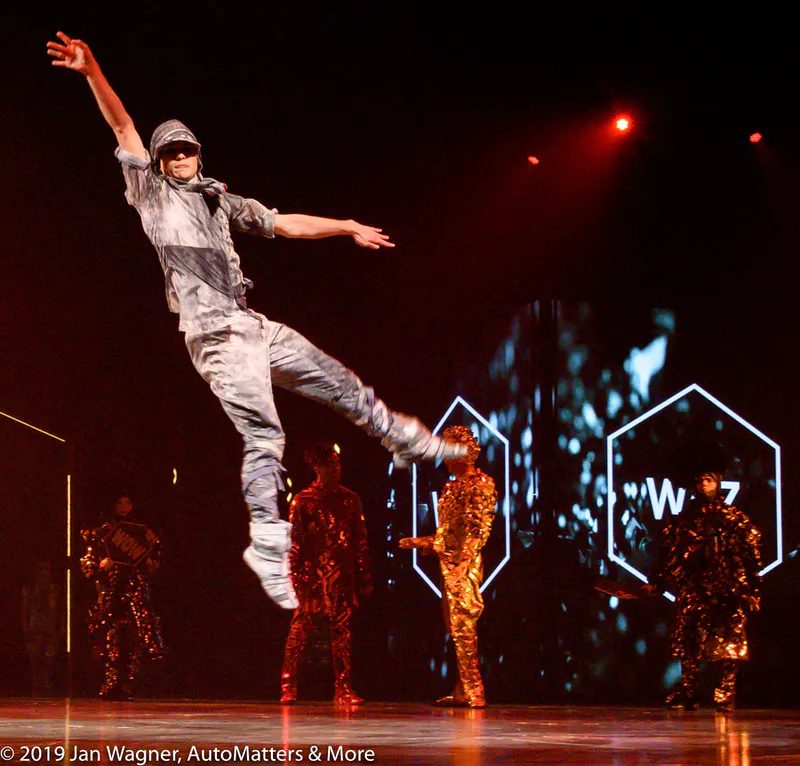 However, on his journey towards self-discovery and happiness, Waz meets characters called FREE SPIRITS. They include colorful, free and very outgoing BMX riders. They teach Waz that it is not only okay to be himself, differences and all, but that he actually must embrace his differences, for those are what make him unique, special and appealing to others. That is his true self.
Waz learns that only once he accepts himself, will true happiness and love follow. VOLTA teaches Waz that he must leave behind him his insufficiently fulfilling, monochromatic, grey, constricting life of just trying to blend in.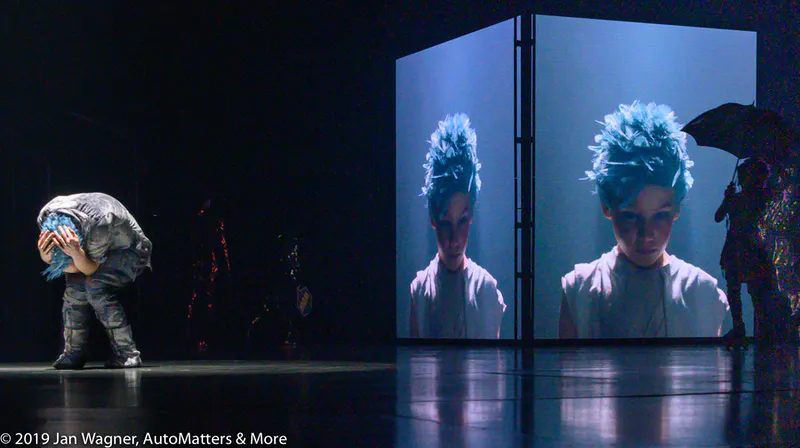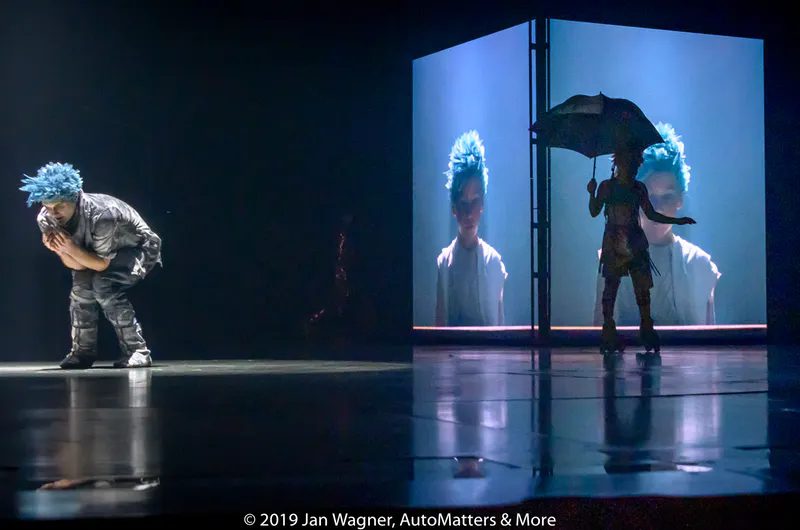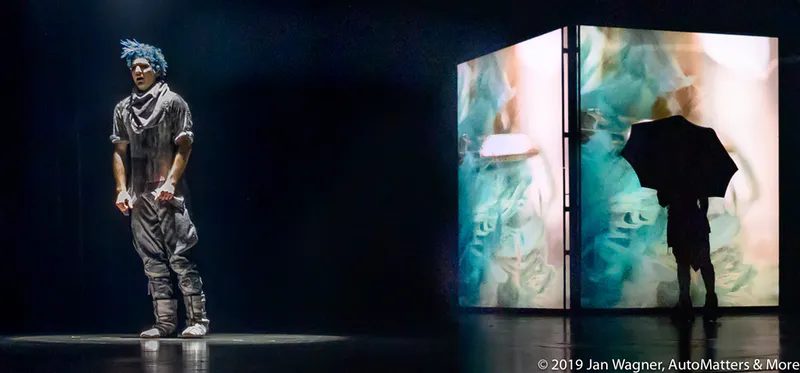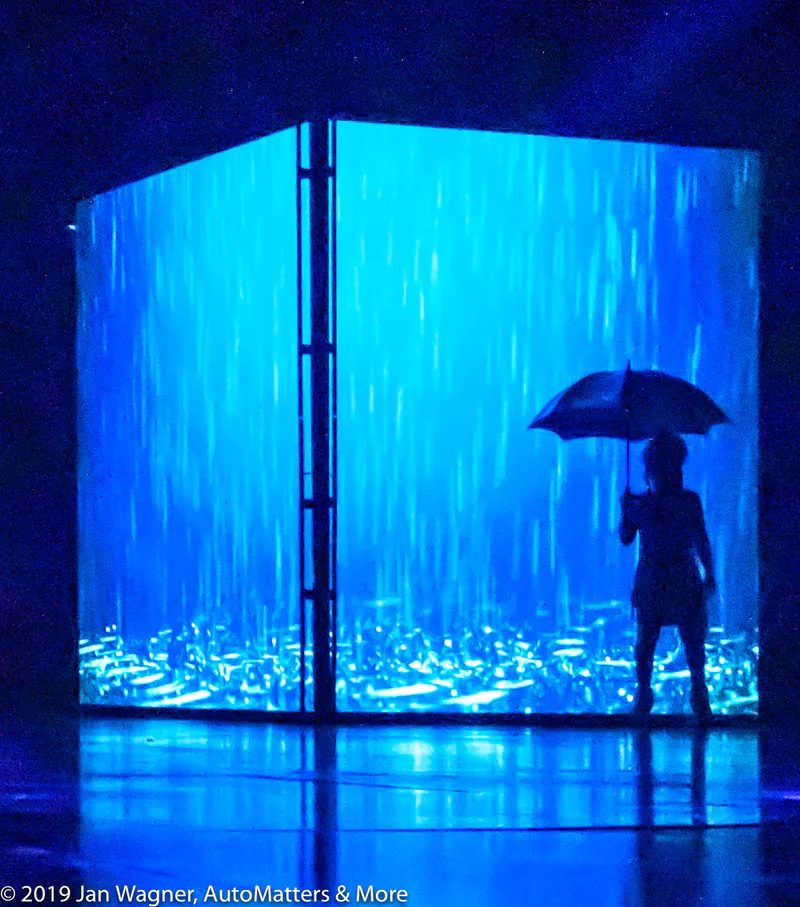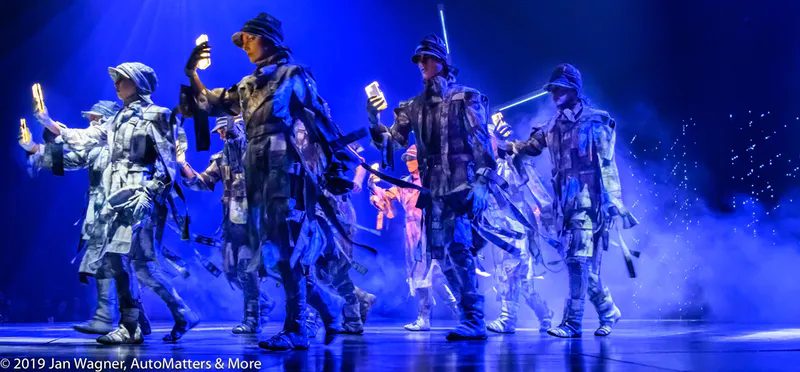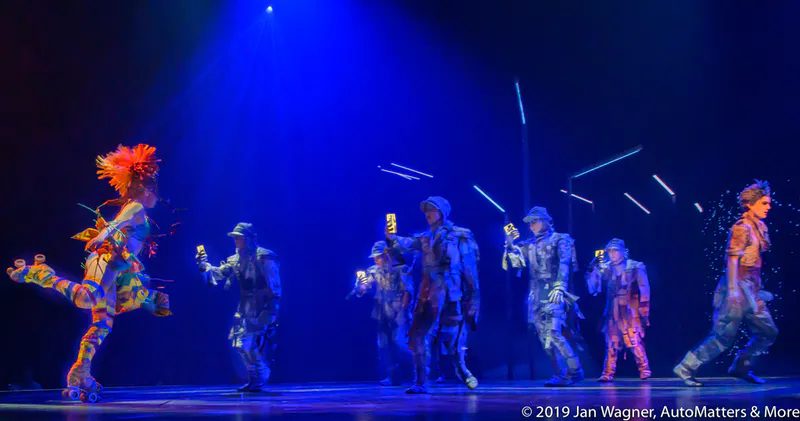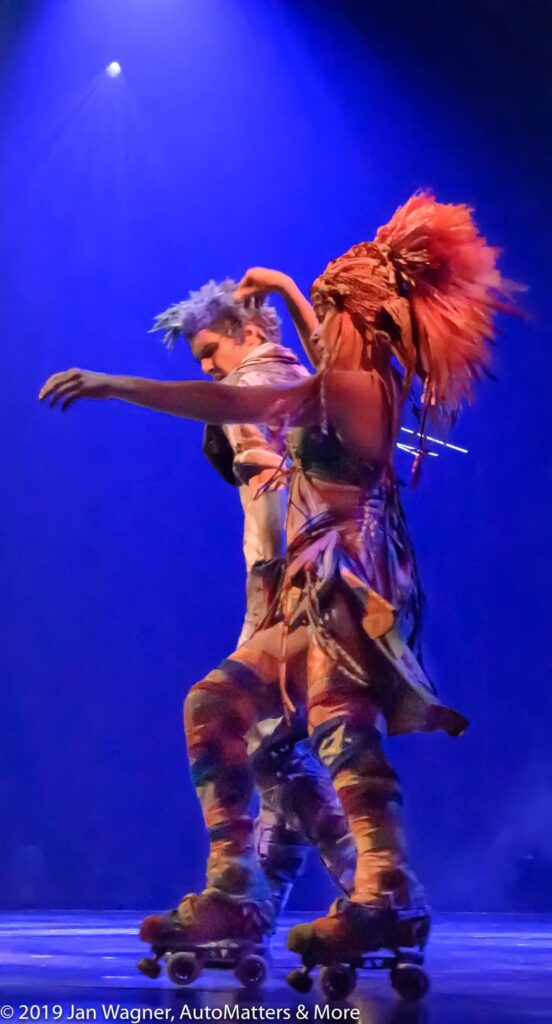 To create Waz' world, Cirque du Soleil has yet again done the seemingly impossible. This time they have managed to fit a full-blown, multi-ramp BMX park under the Big Top.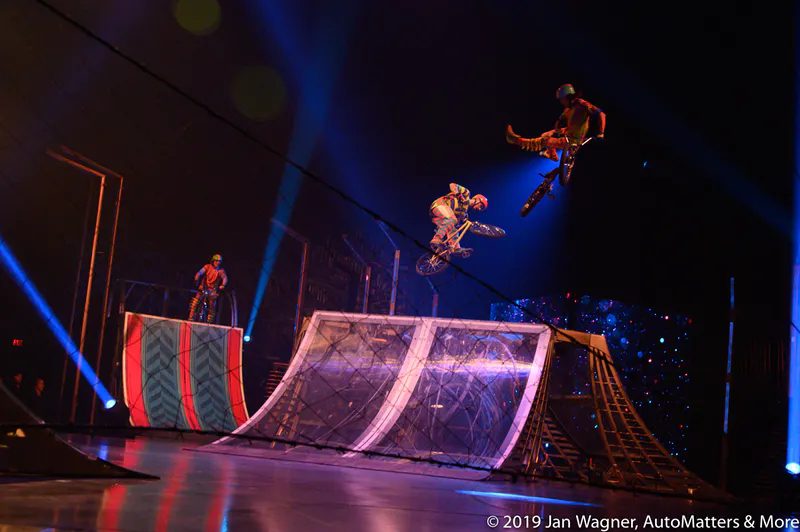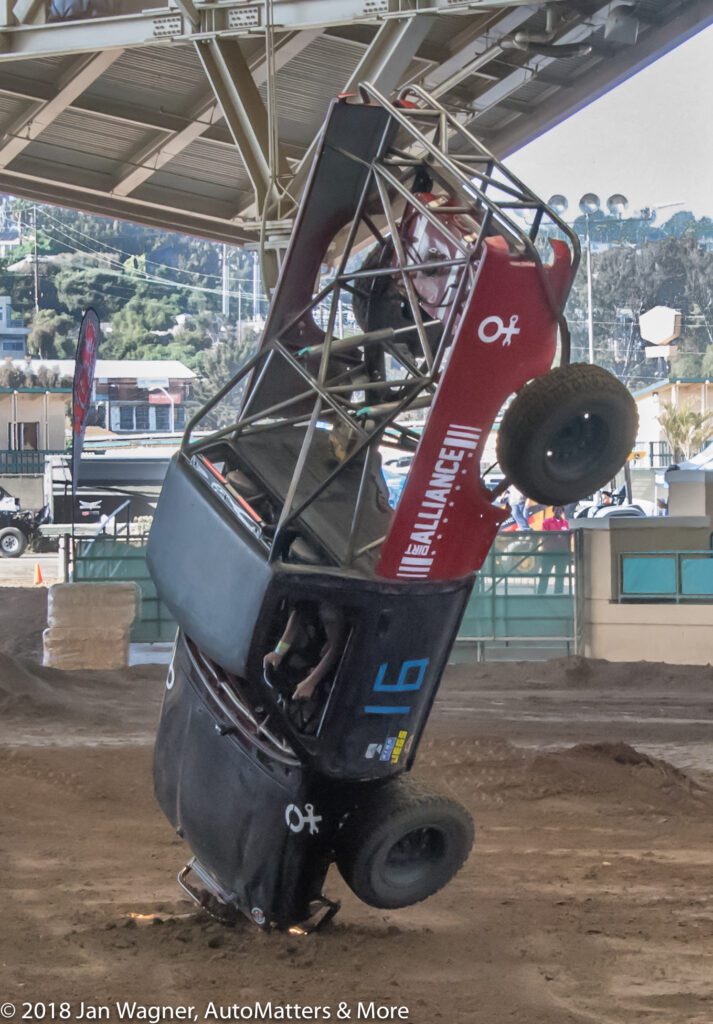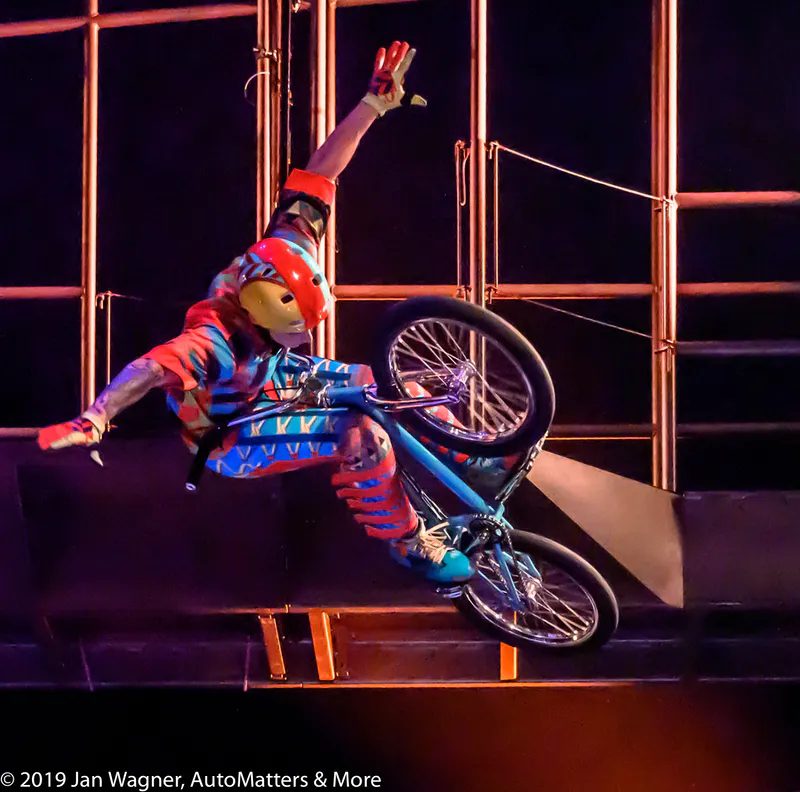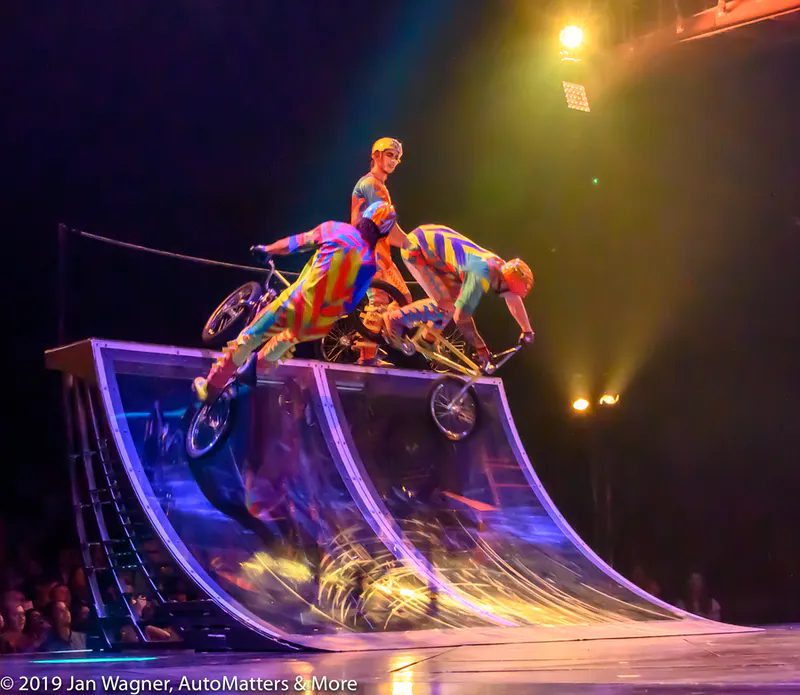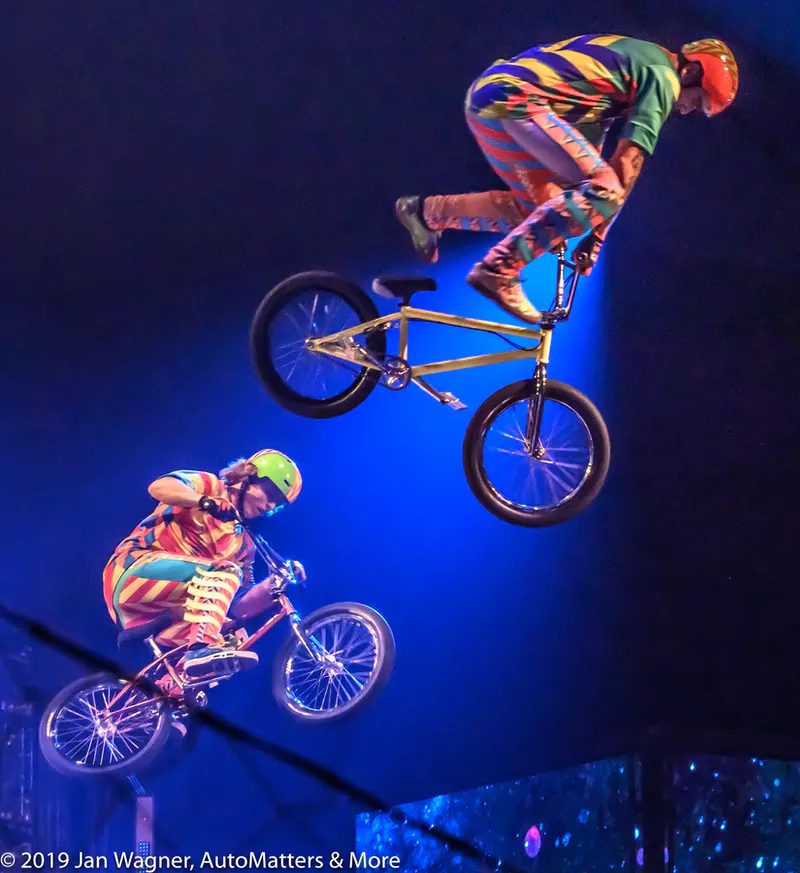 Also, for the first time, VOLTA incorporates electronic music. It was composed by the multi-talented Anthony Gonzales, who is a member of the M83 electronic band (ilovem83.com) – originally from France but now based in Los Angeles. Since the timing of the gymnasts and other athletes varies somewhat from performance to performance, the music is played live, by a five-member band.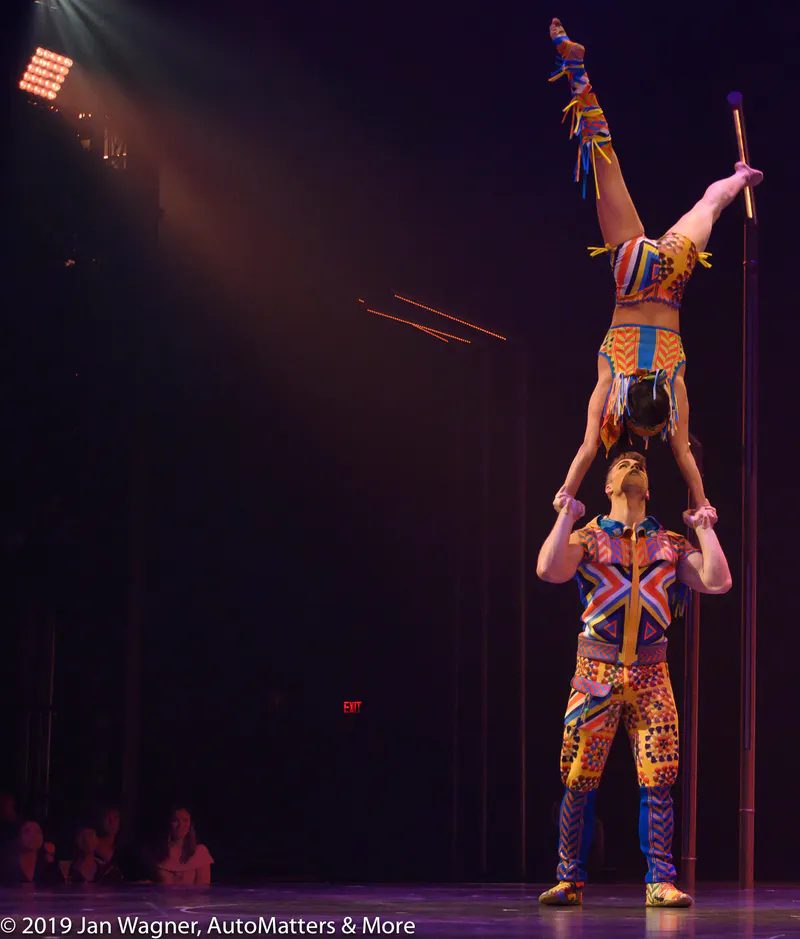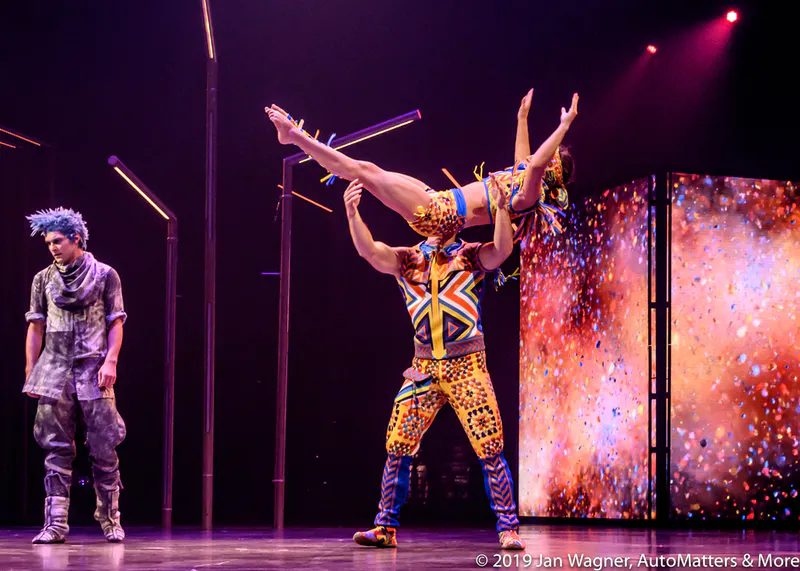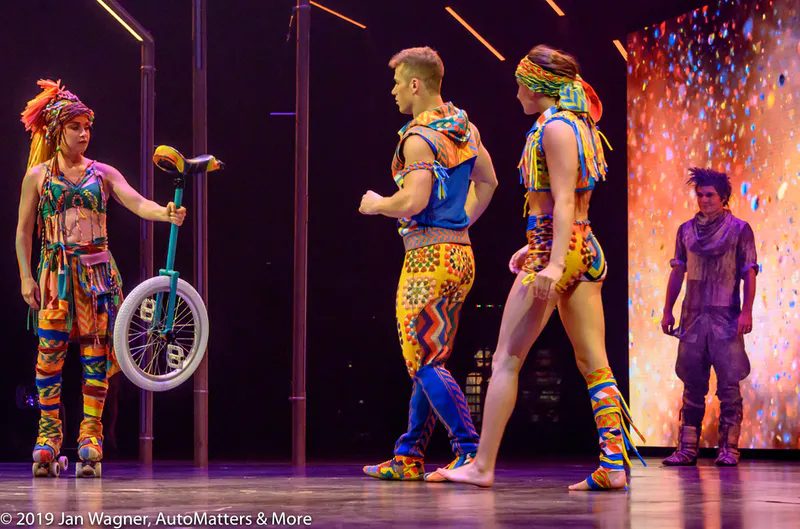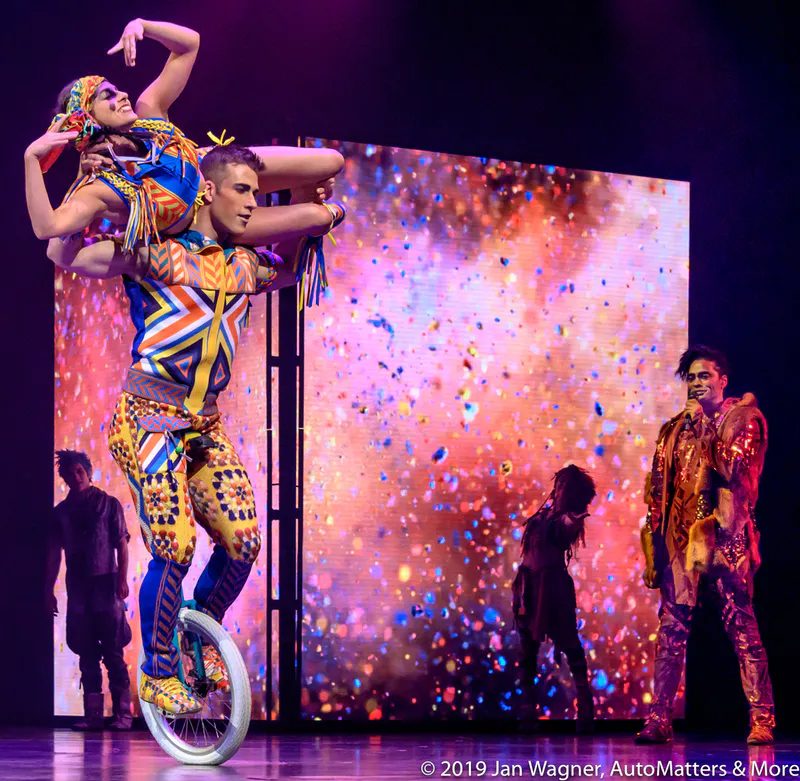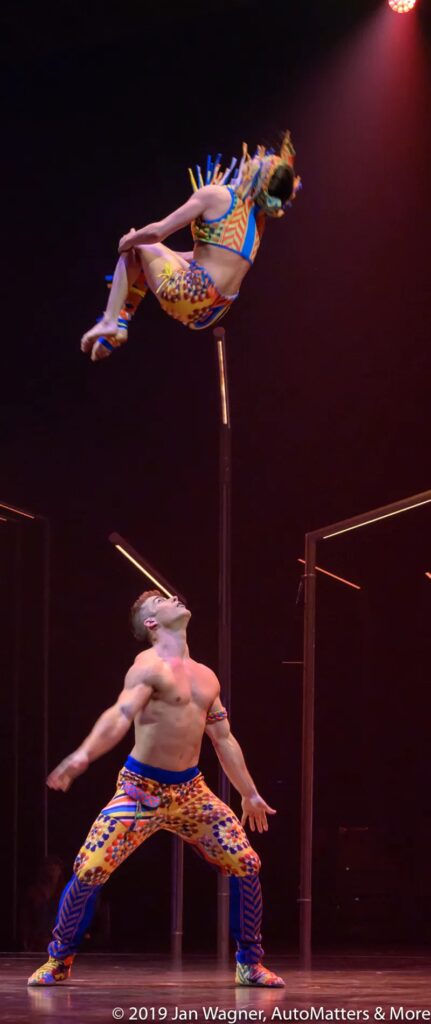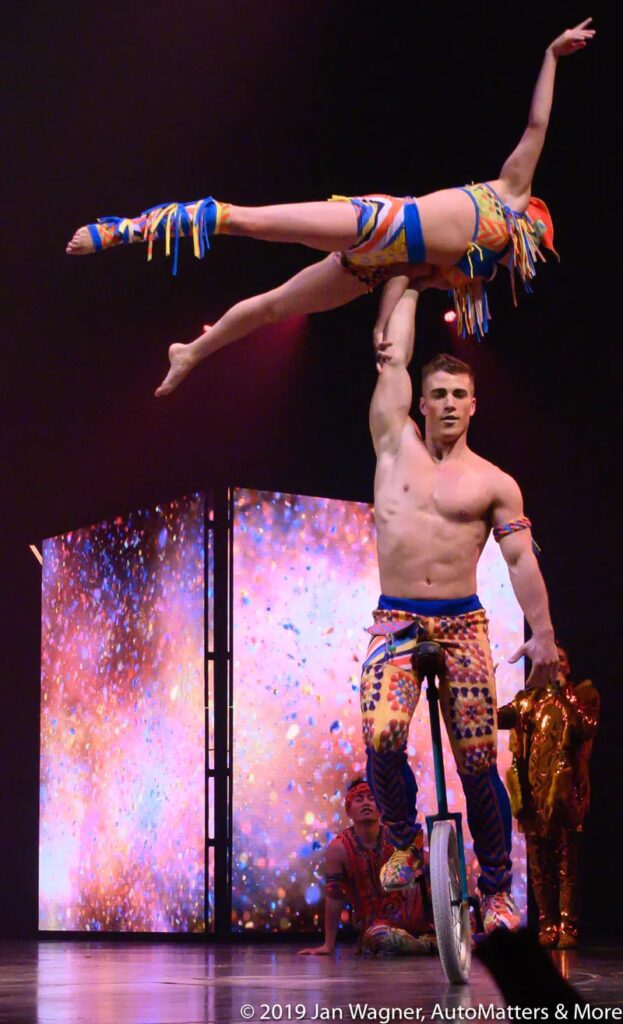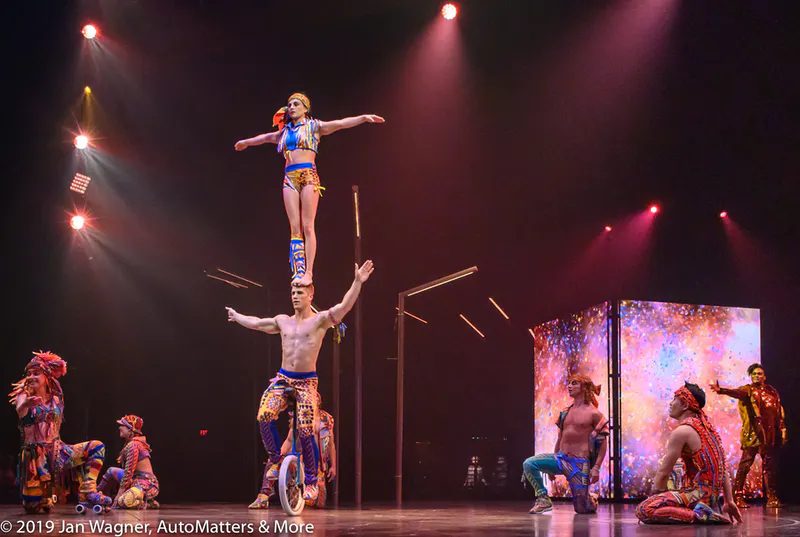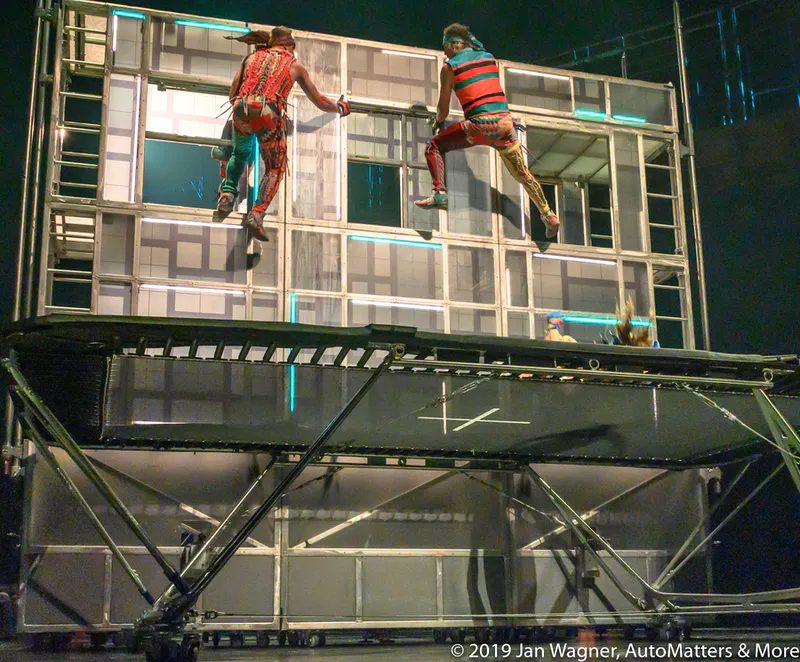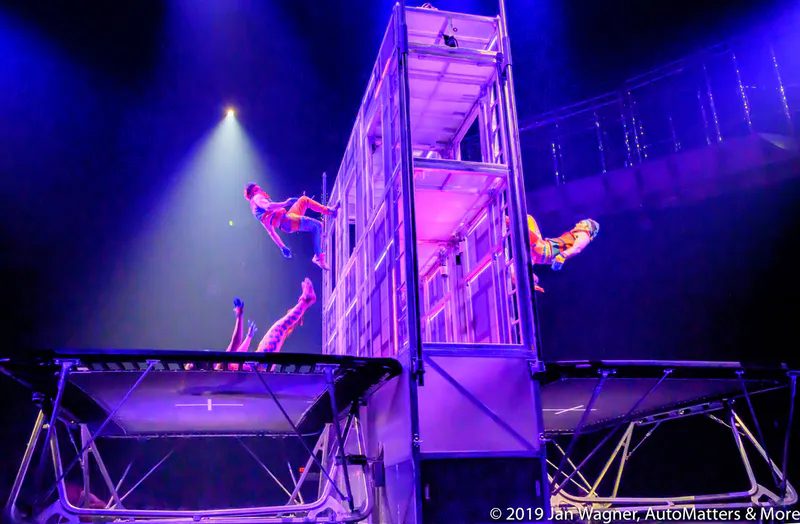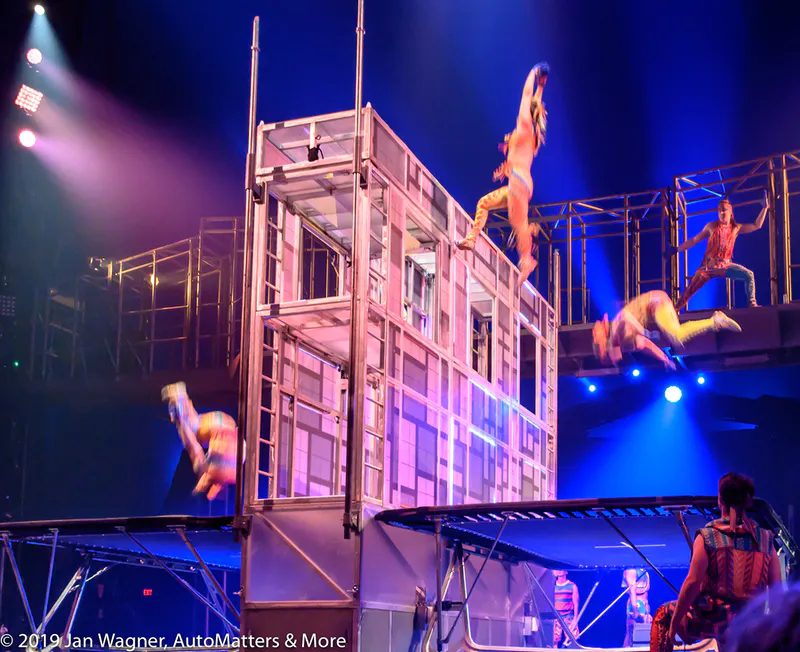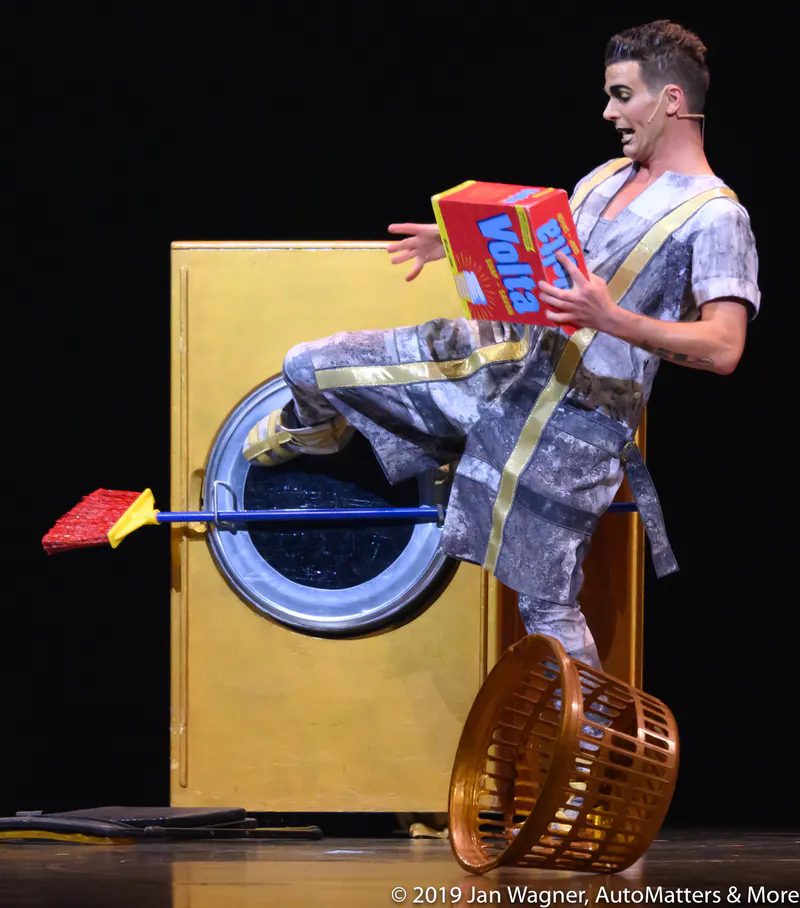 The story of VOLTA aerialist Kia-Melinda Eastman serves as inspiration and hope to new generations. She began at a very young age, after receiving a birthday present to a gym for tots. Soon she advanced into competitive teams. When she was seven, her mother enrolled her in a flying trapeze workshop in her home town of Boston, Massachusetts. That weekend class eventually led to her touring with Circus Vargas, when she was only twelve, and ultimately to her becoming an aerialist with Cirque du Soleil.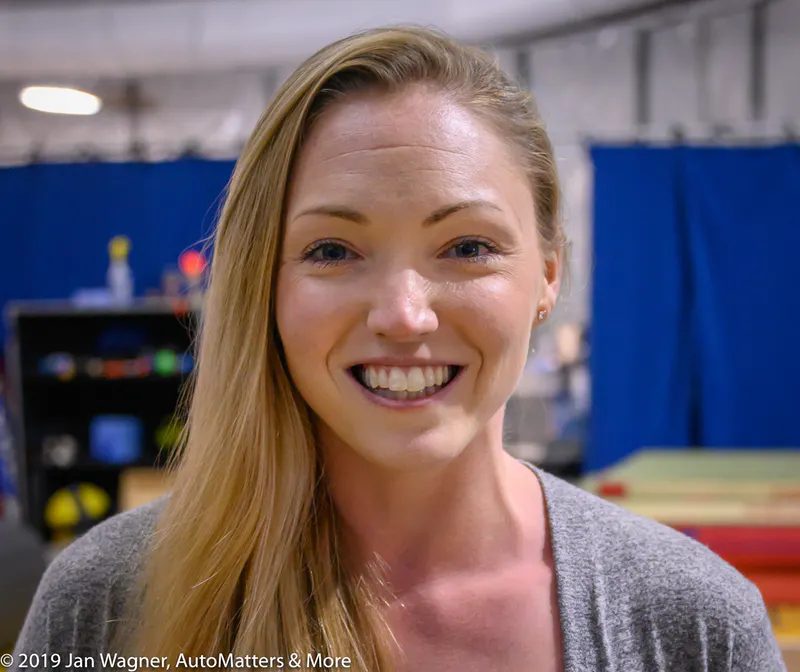 I chatted with Kia-Melinda Eastman behind the scenes, the day before the premiere of VOLTA. In one of her many roles, she performs on bungees. Surprising the audience, she emerges from the darkness, high above the stage, and plunges 45 feet. Her spellbinding routine includes a series of bounces and flips, at the end of which she catches a trapeze.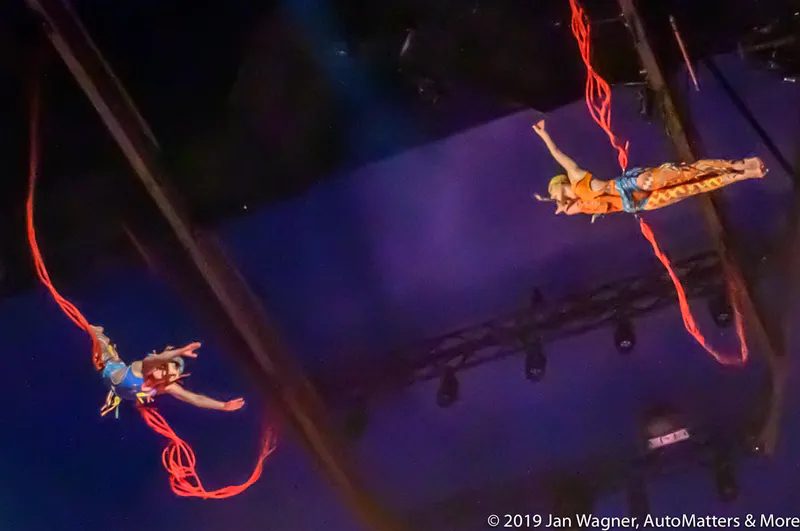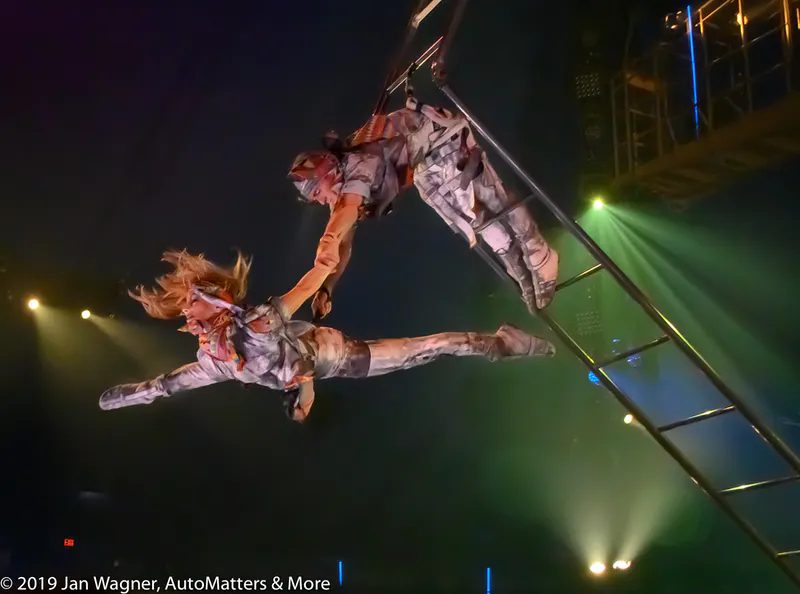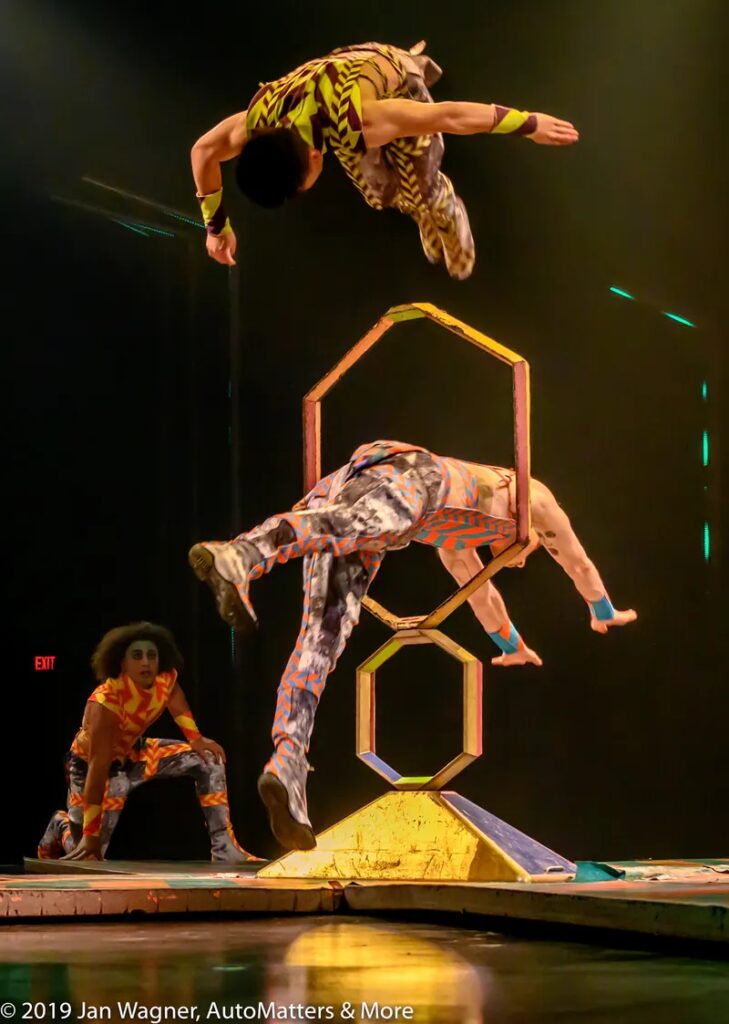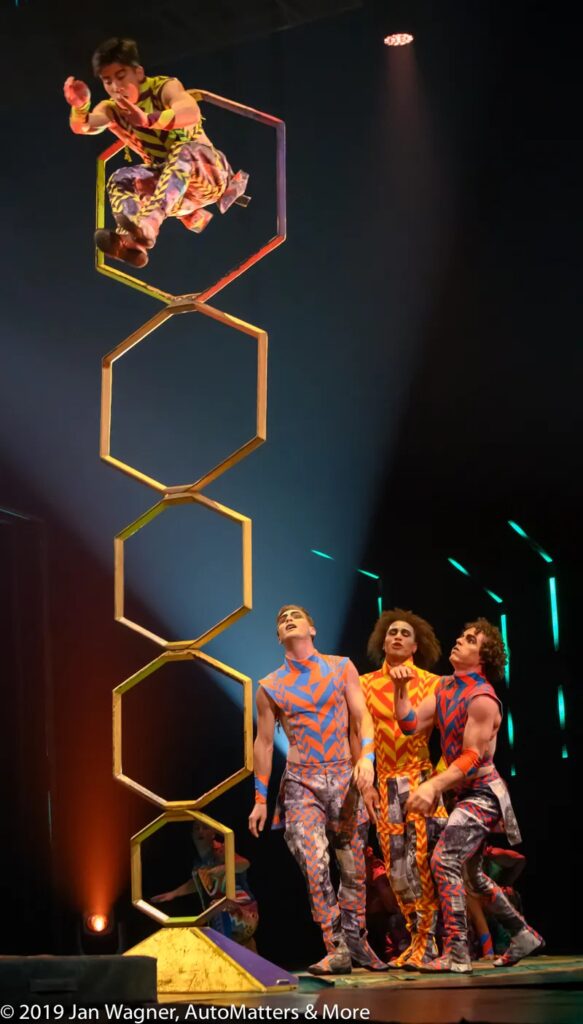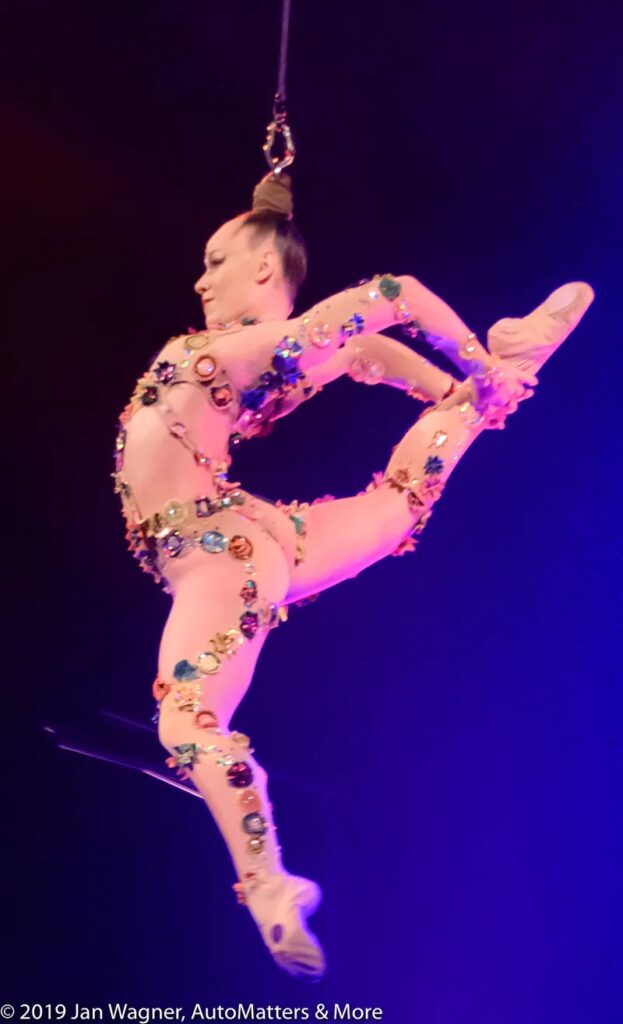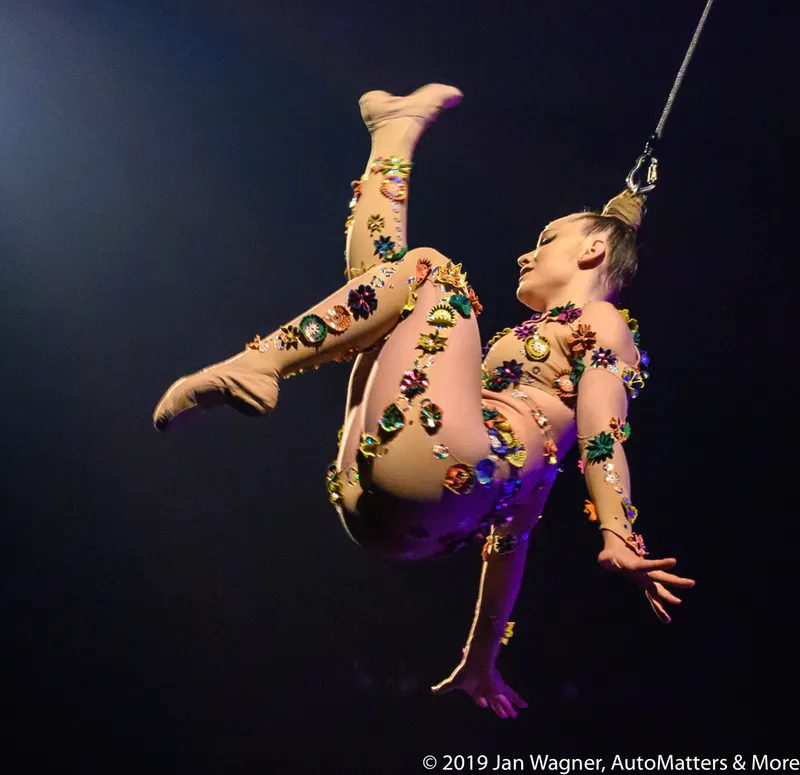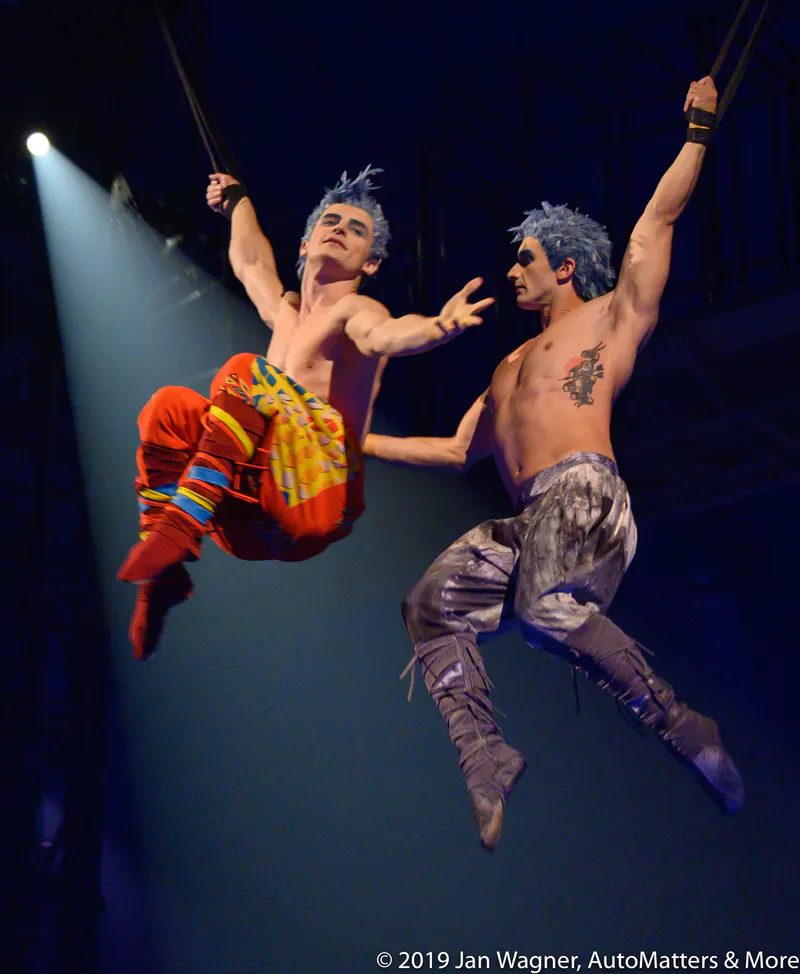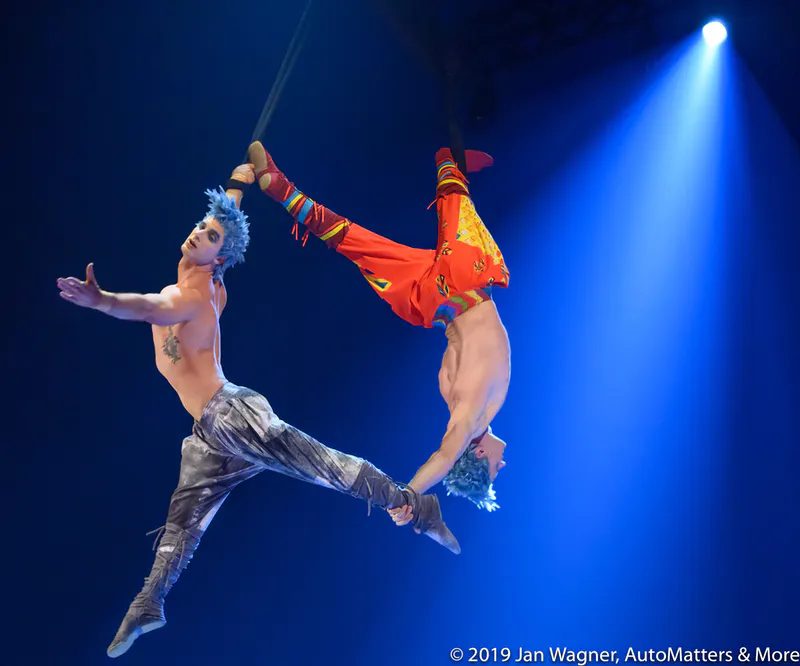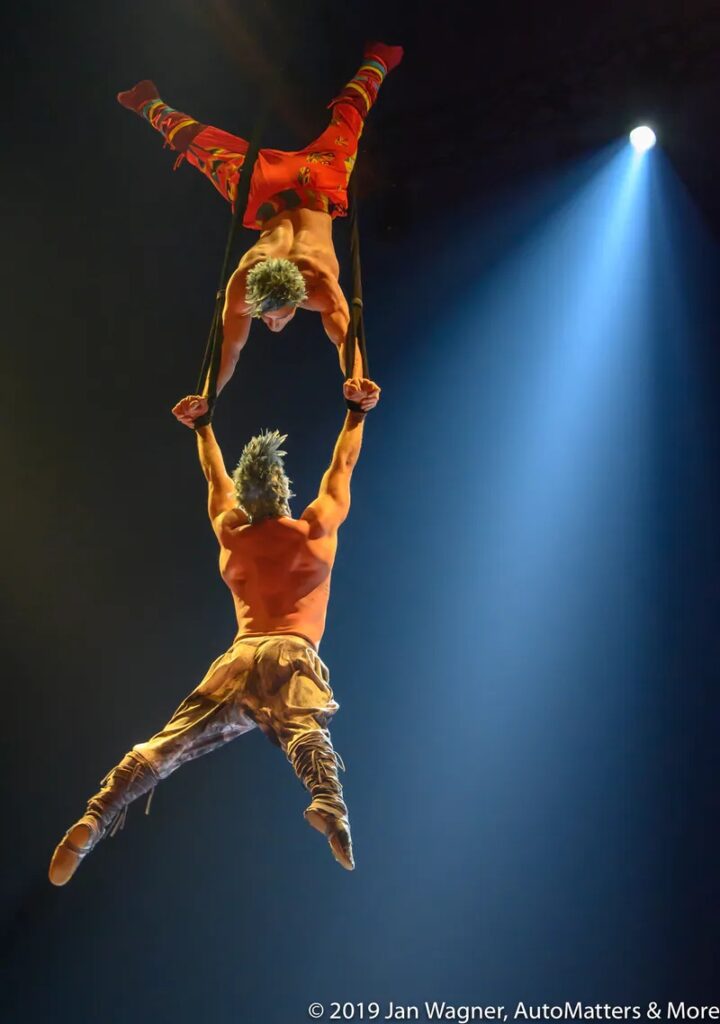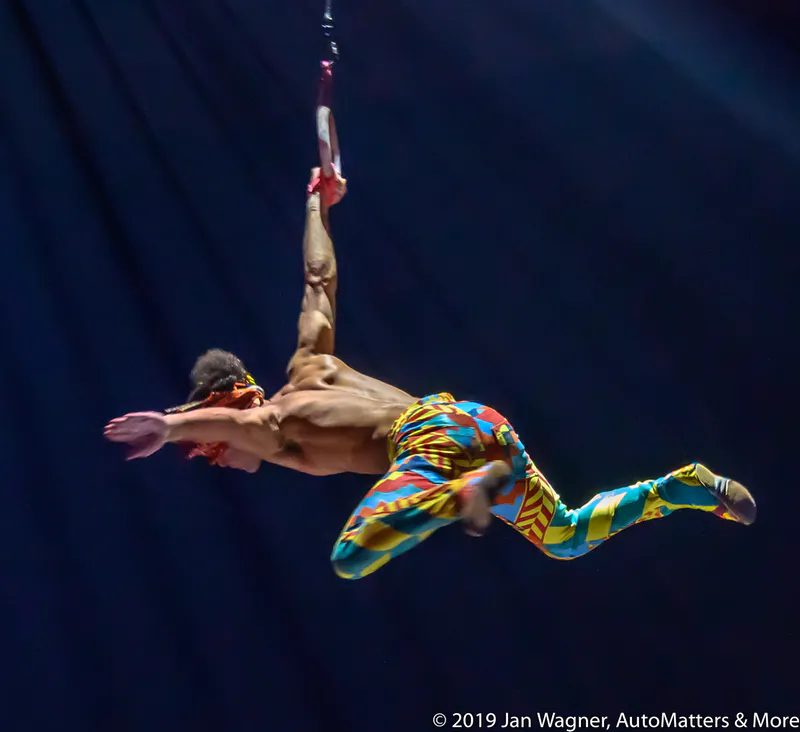 VOLTA is being performed at the Del Mar Fairgrounds in San Diego County through May 5, 2019, after which it will move to Chicago, followed by Washington, DC. For tickets and other information, visit www.cirquedusoleil.com/volta.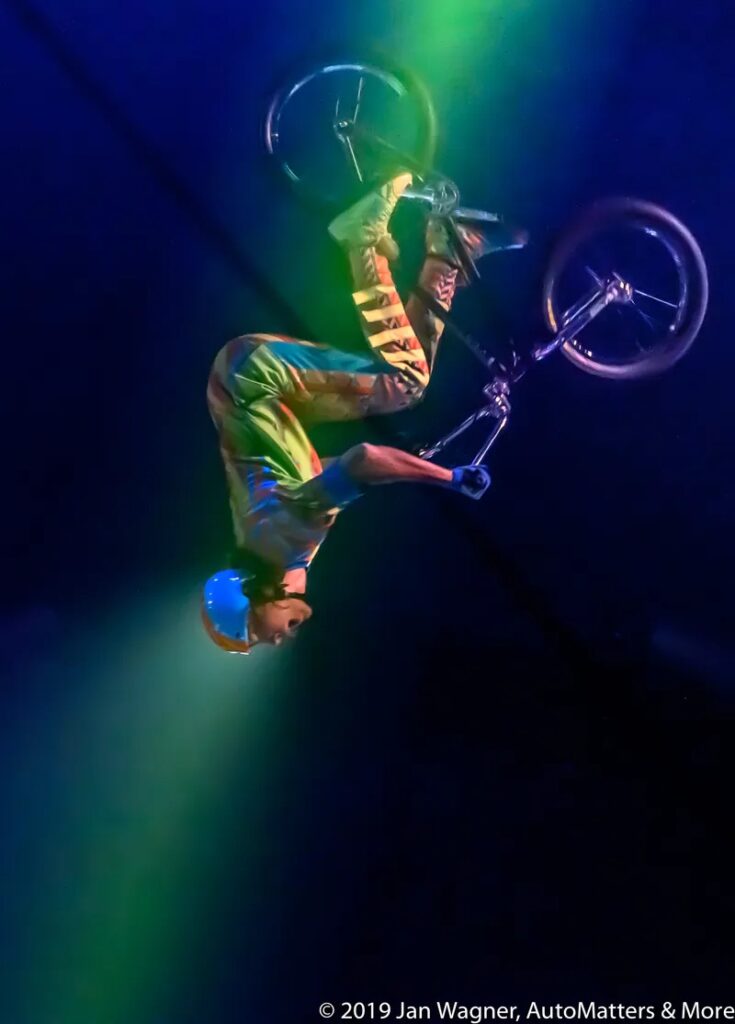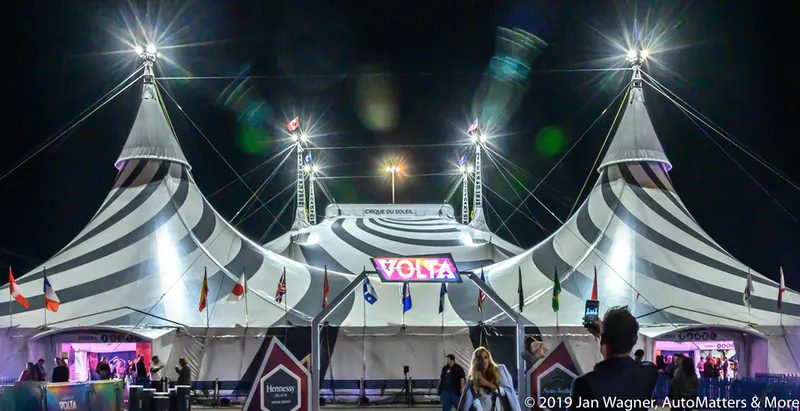 COPYRIGHT © 2019 BY JAN WAGNER – AUTOMATTERS & MORE #585