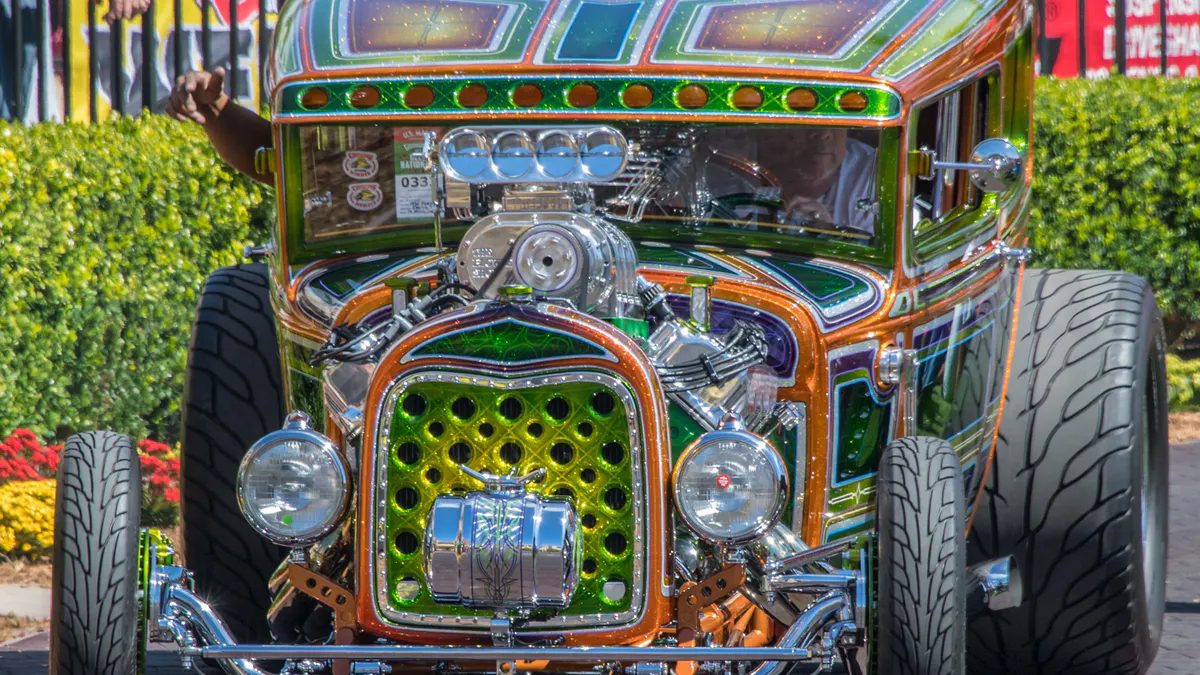 GOODGUYS 2019 DEL MAR NATIONALS
A​n amazing car show & an exciting autocross with car show cars!
Goodguys Rod & Custom Association was founded in 1983. It is billed as the world's largest hot rodding association with over 70,000 active members worldwide. More than 18 family-oriented national events in the U.S. feature hot rods, custom cars and trucks, muscle cars, street machines and classics through the 1987 model year. Special programs include All American Sunday. Attendance at their events ranges from 30,000 to over 100,000.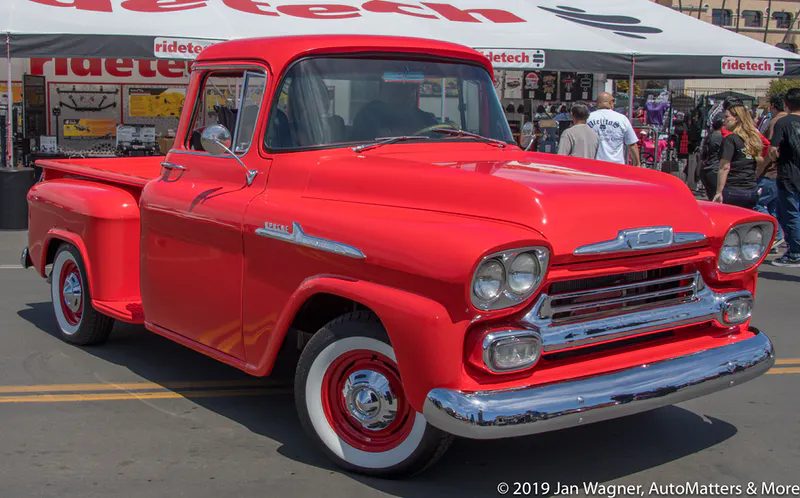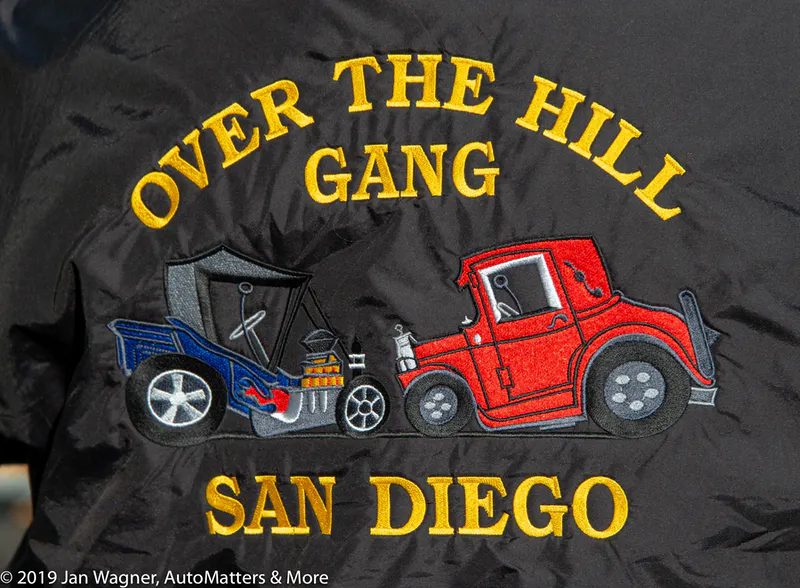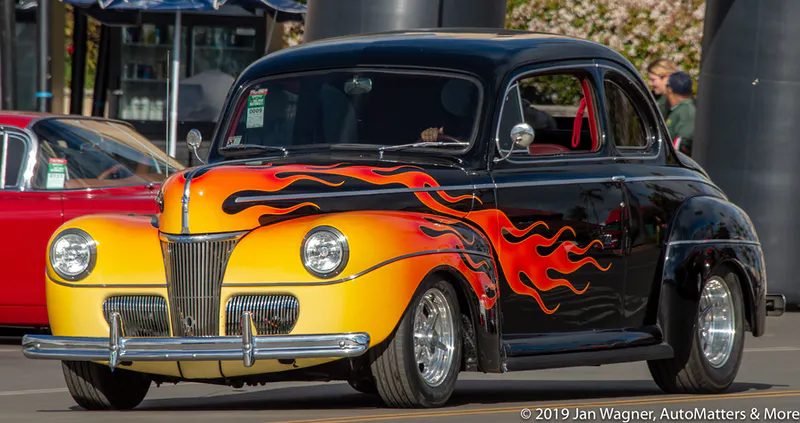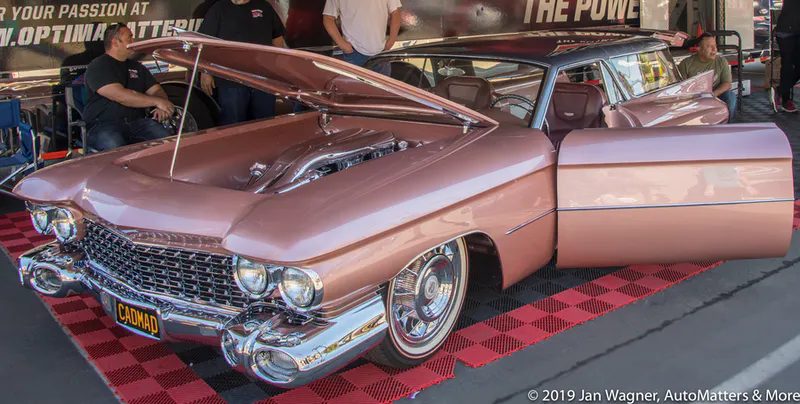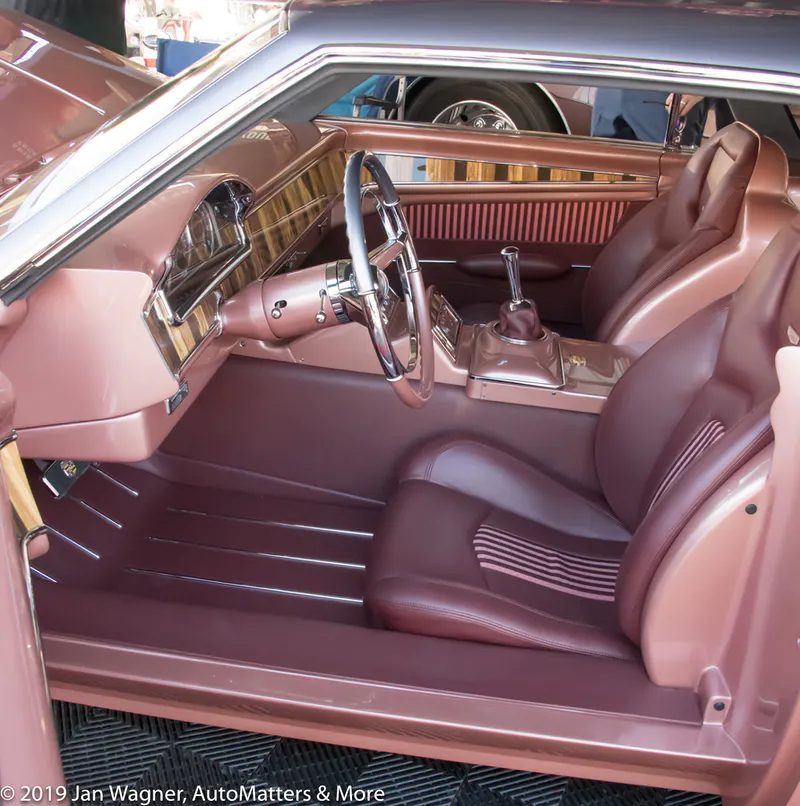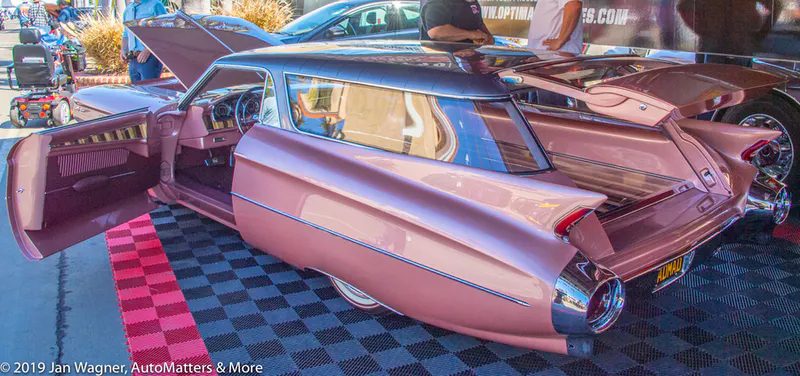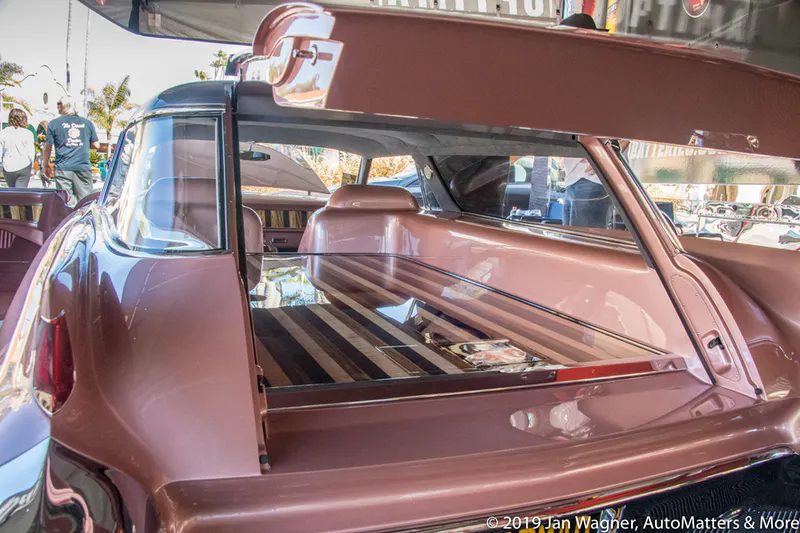 Goodguys publishes a beautiful 250-page, full-color, monthly publication called the Goodtimes Gazette with coverage of Goodguys events, featured vehicles and companies, owner profiles, hot rod classifieds and the latest news. Once a year they also publish the full-color Goodtimes Yearbook coffee table book, which reviews the entire season of events. Both publications feature stunning photography.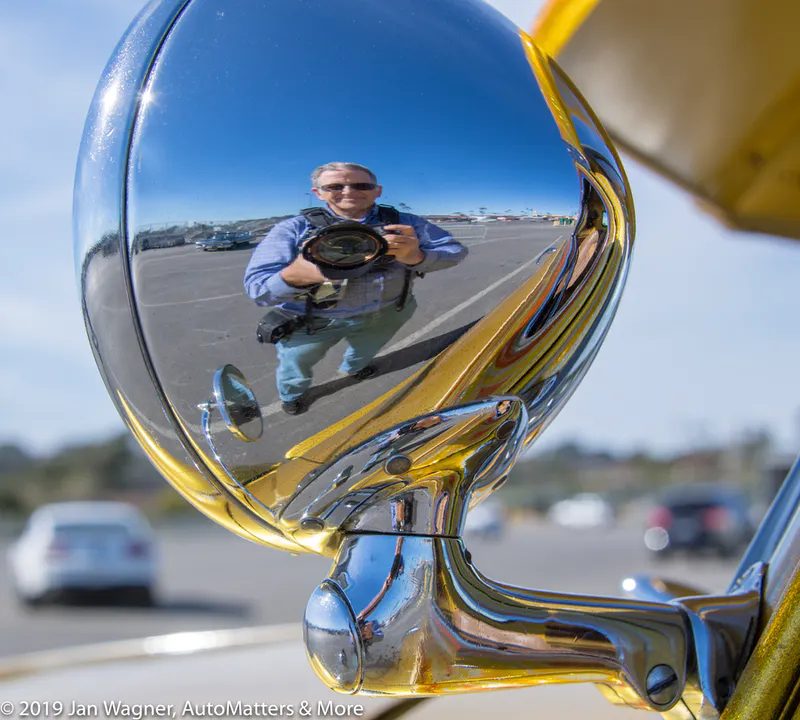 The three-day Goodguys 19th Meguiar's Del Mar Nationals took place at the sprawling Del Mar Fairgrounds, in the large exhibit halls and parking areas. Throughout the event, participants slowly cruised back and forth between the tall palm trees that line the central road between the grandstand building and the exhibit halls, providing a rolling exhibit of some of the finest examples of rods, customs, muscle cars and more.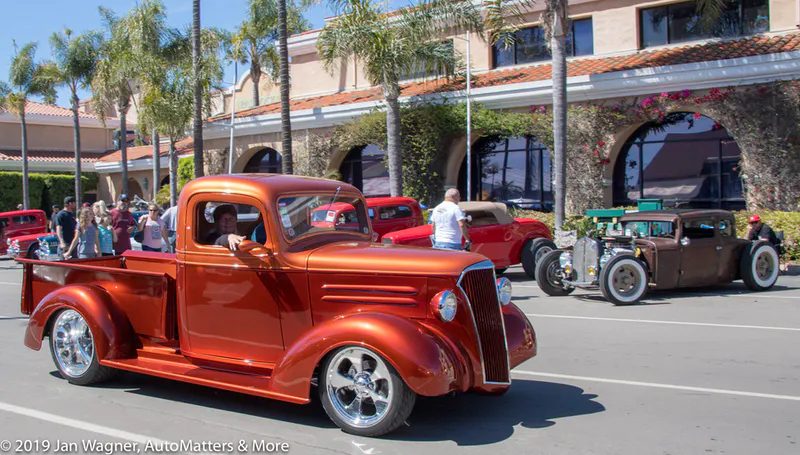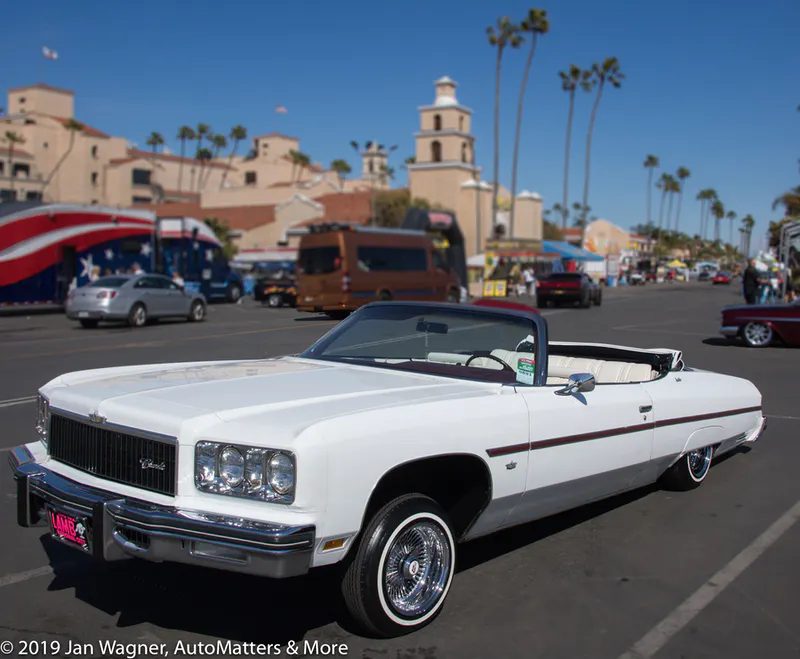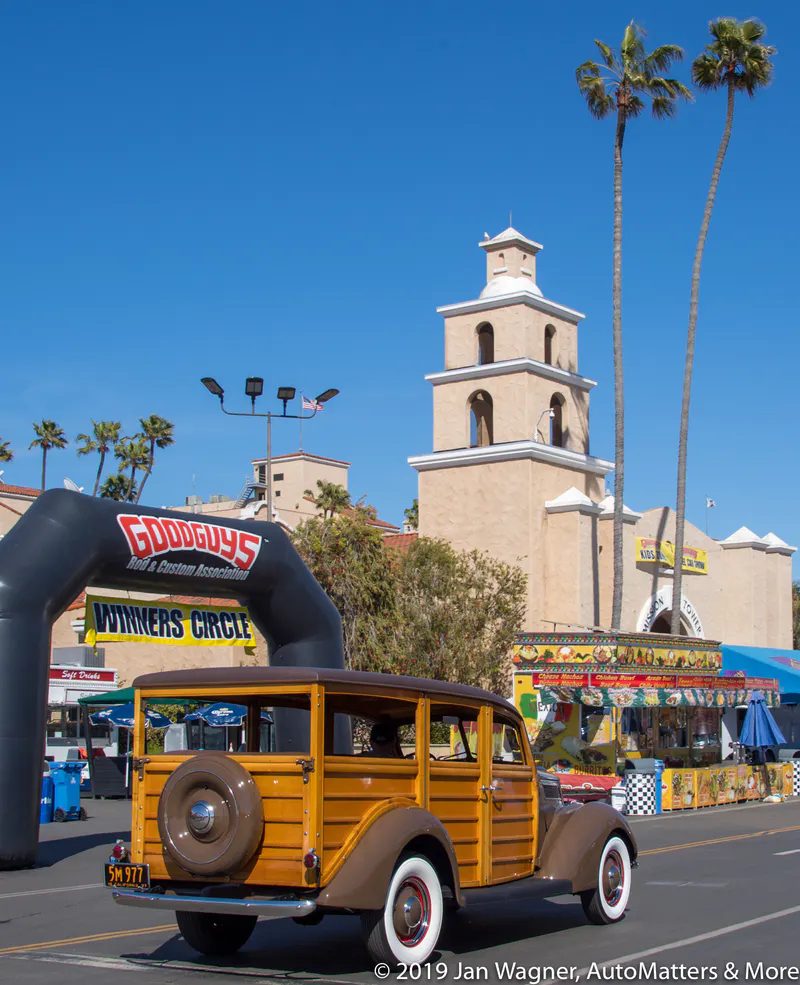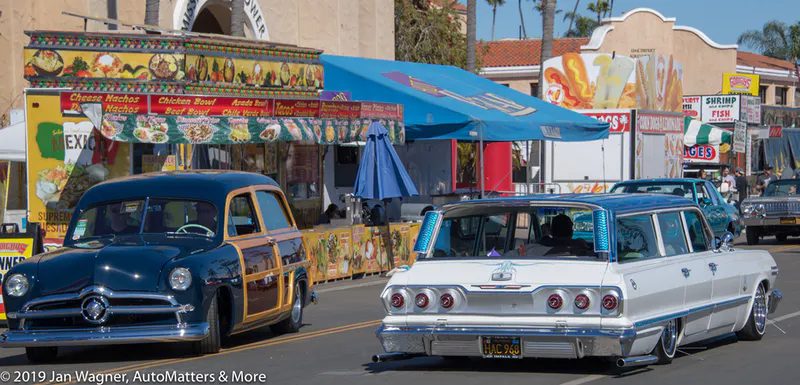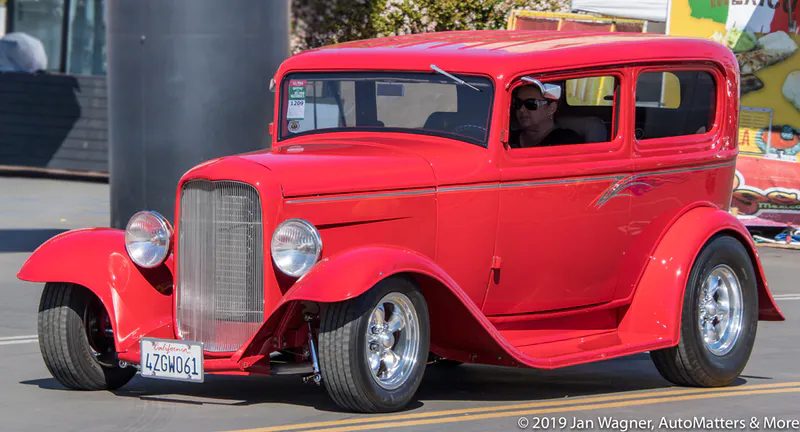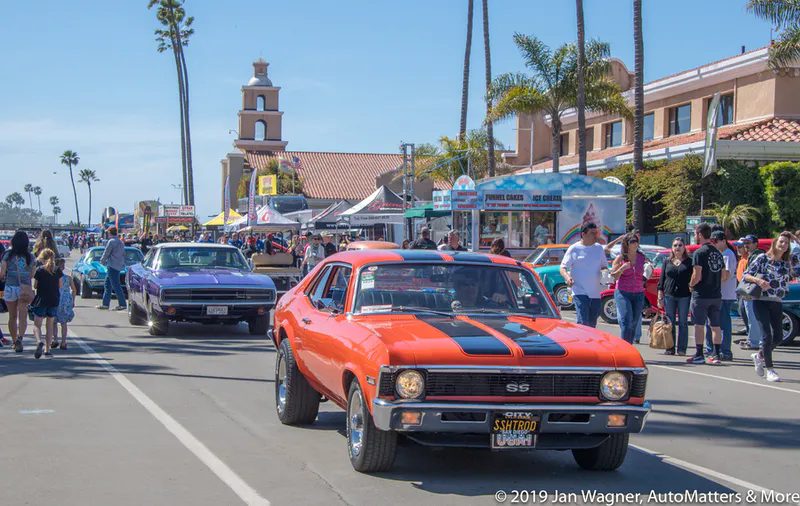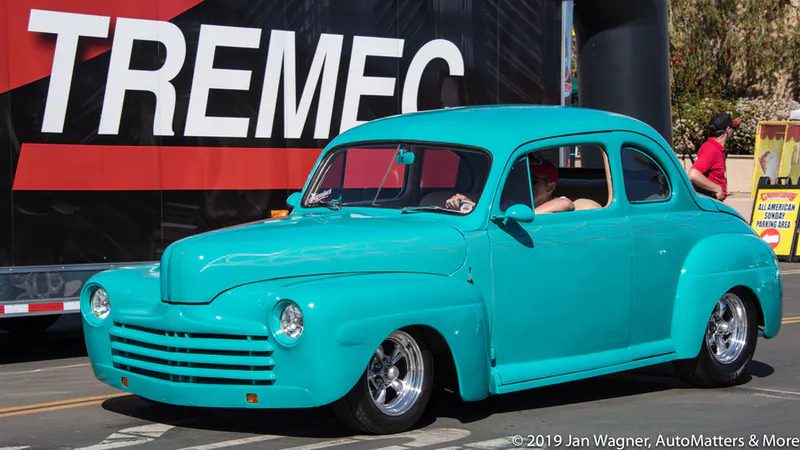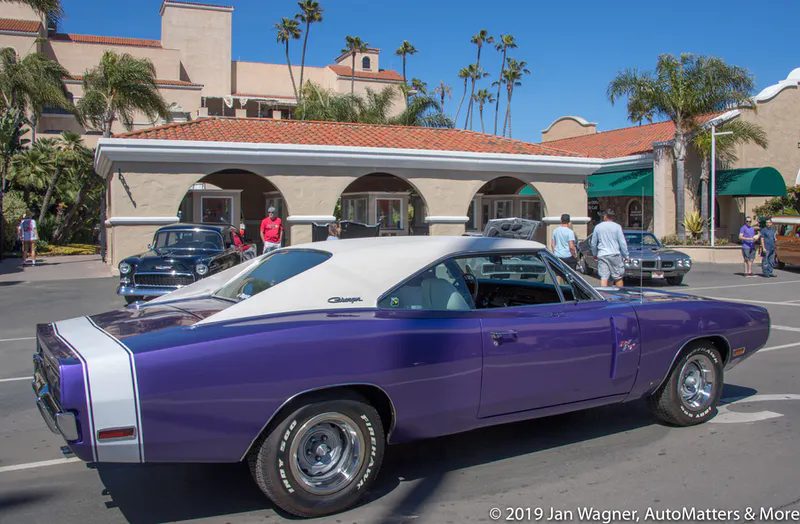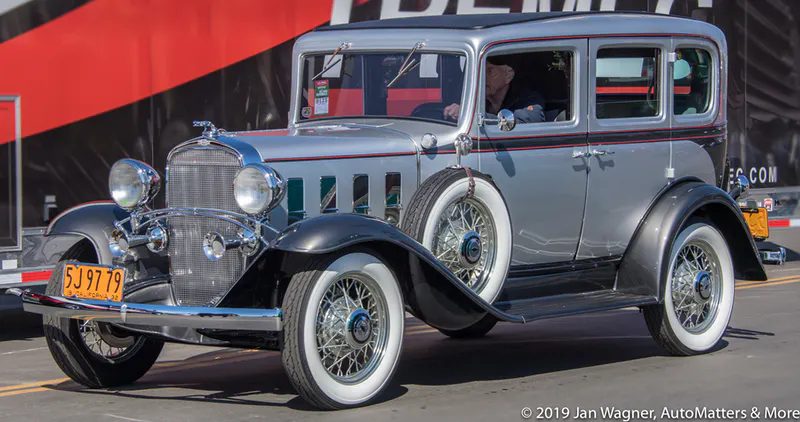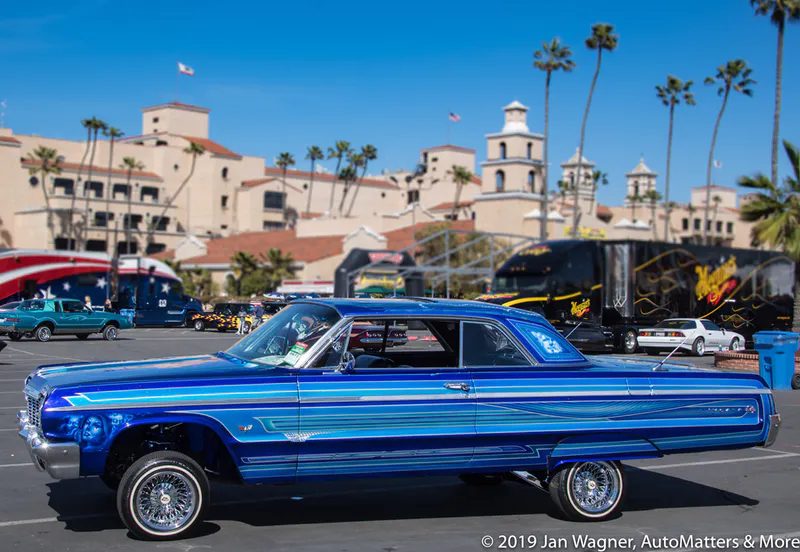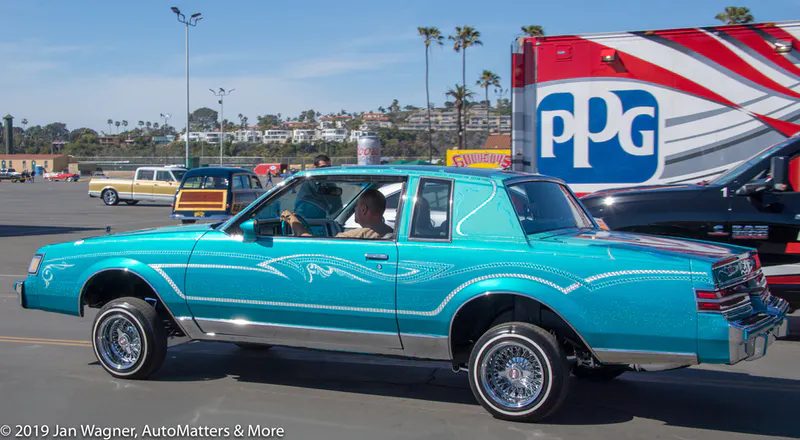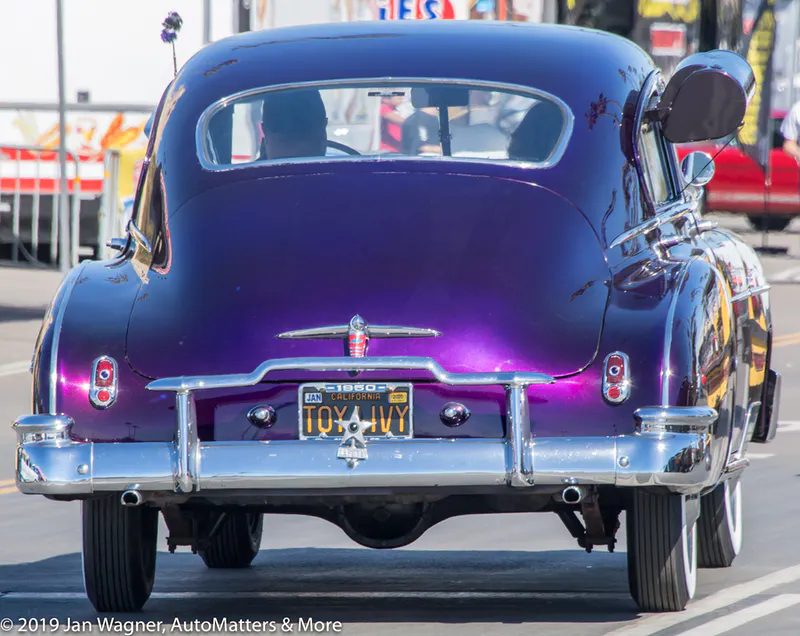 Vendor exhibits filled several large exhibit halls, selling specialized auto parts for vintage and custom automobiles, performance-oriented parts, accessories, memorabilia, car care products, scale model cars, a variety of food and more.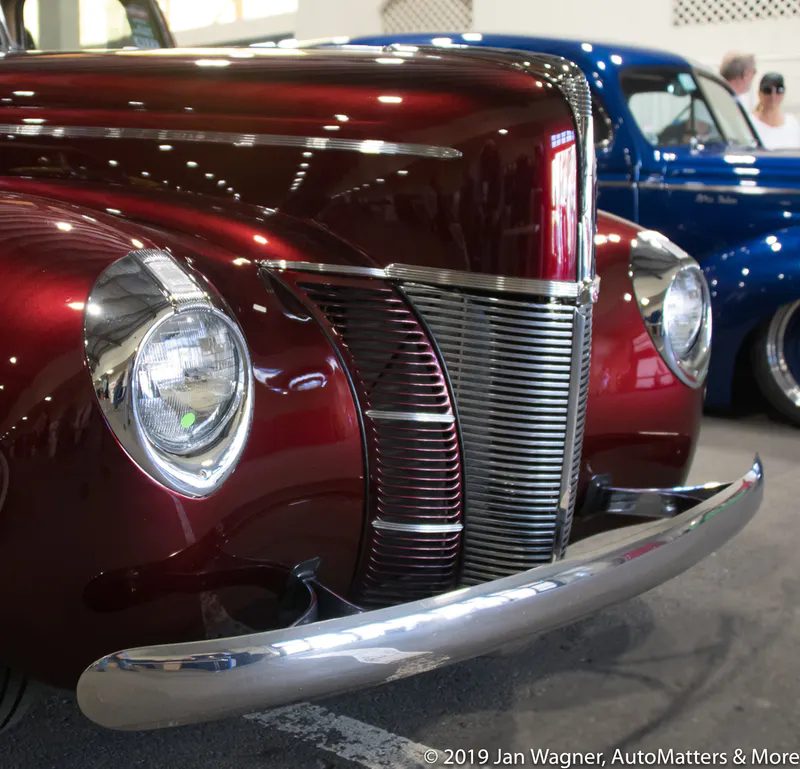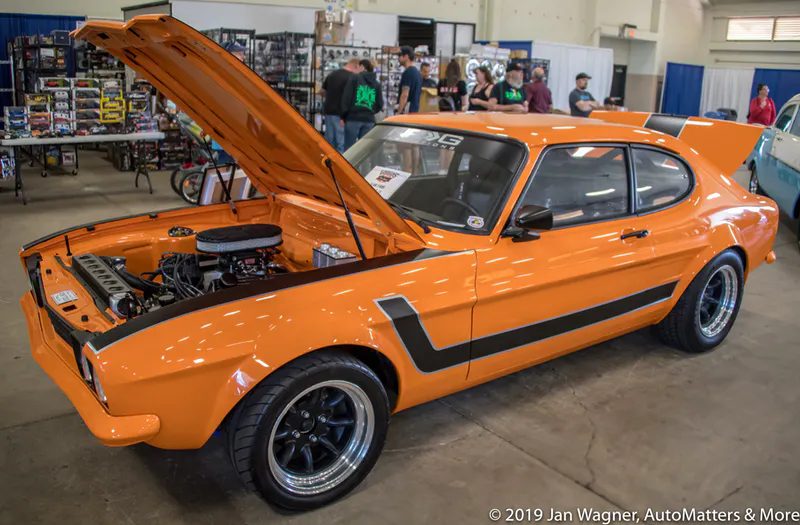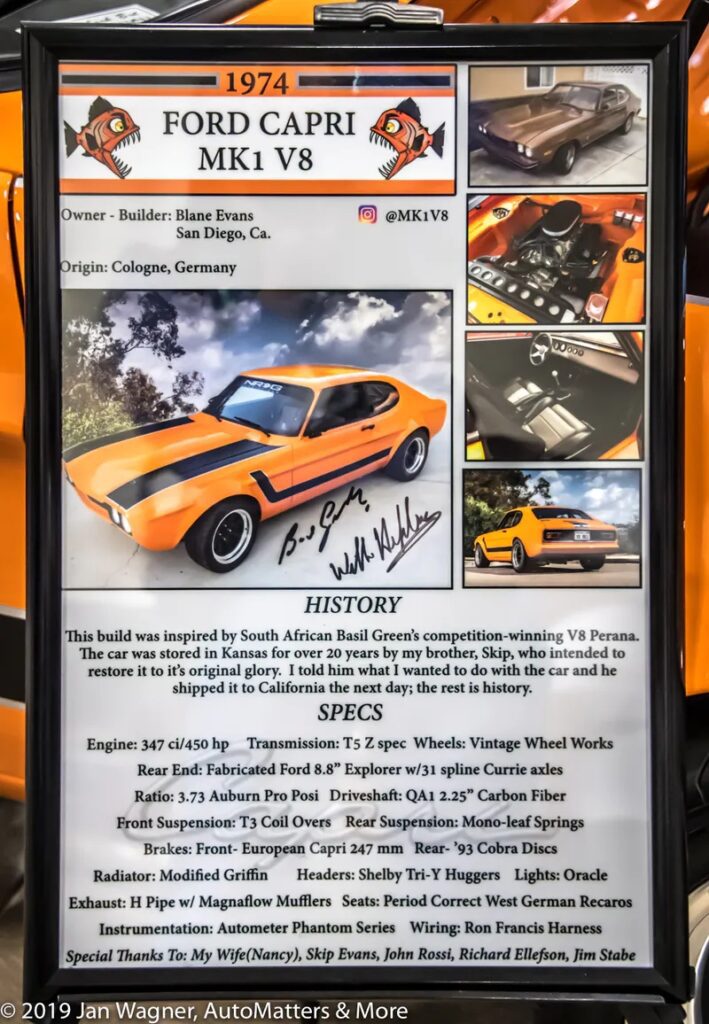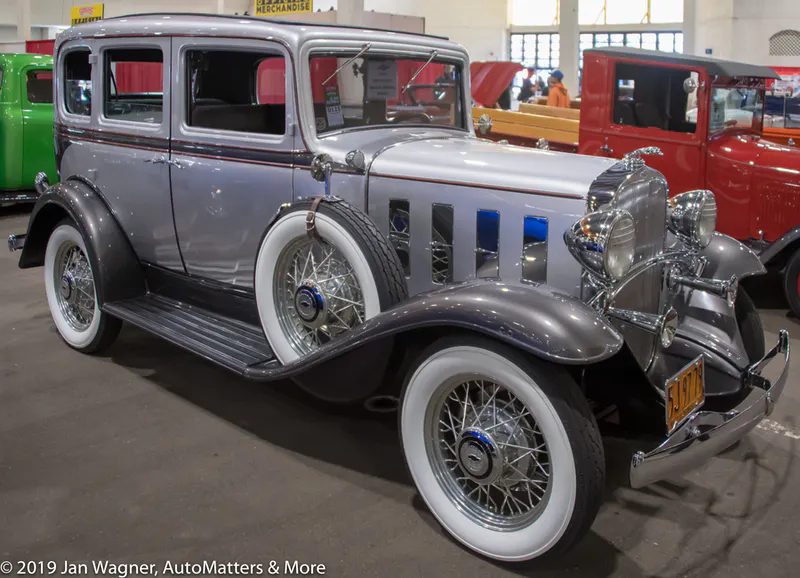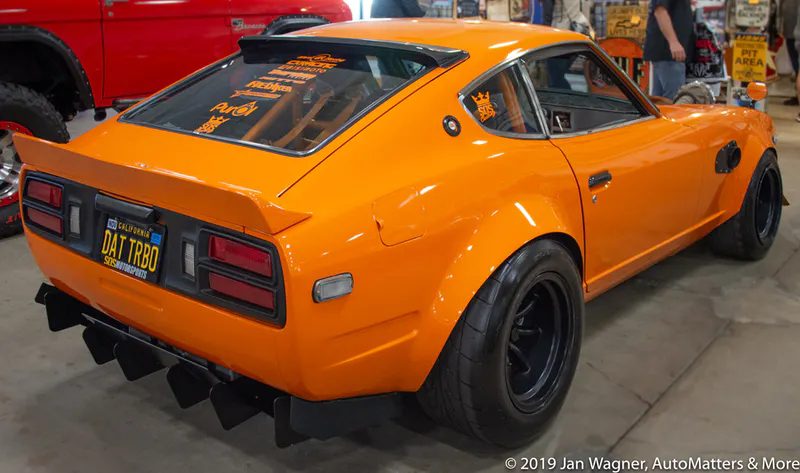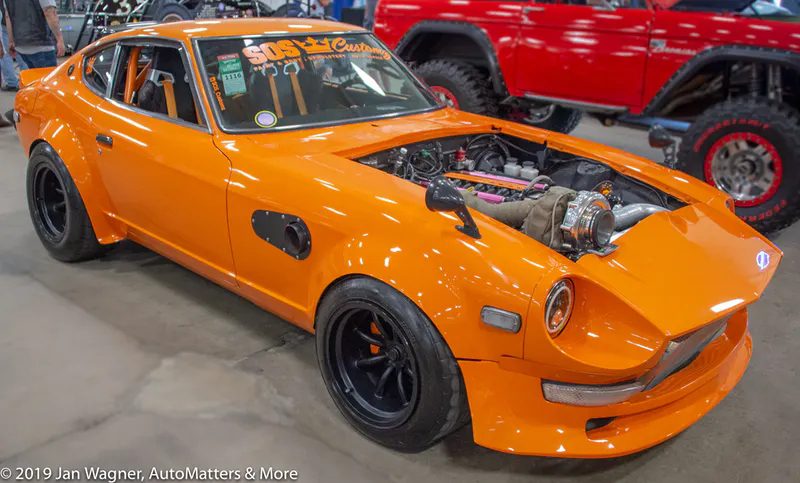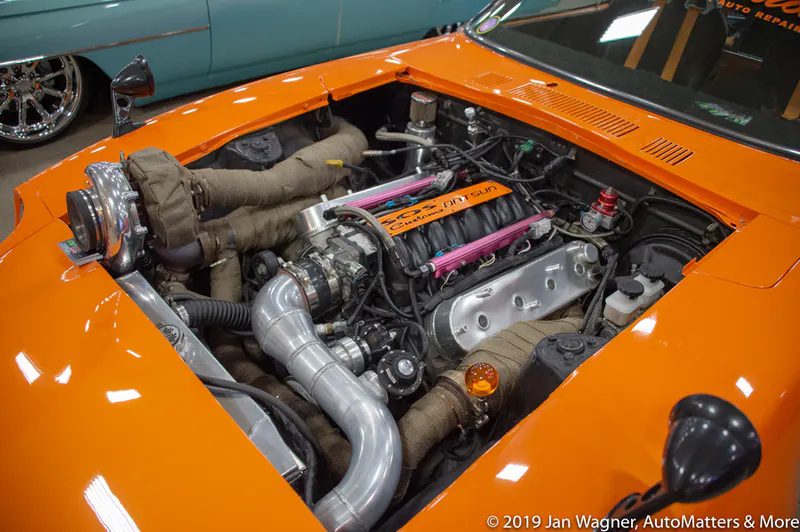 In addition, a large outdoor swap meet included hard-to-find, used vintage parts and collectables. Entire automobiles, in varying conditions and states of repair, were also for sale.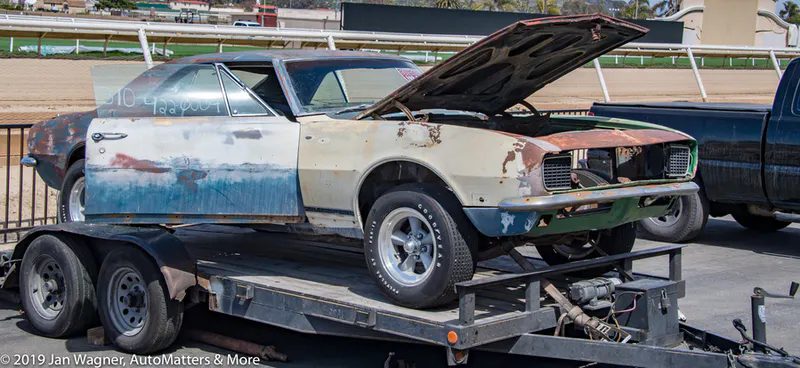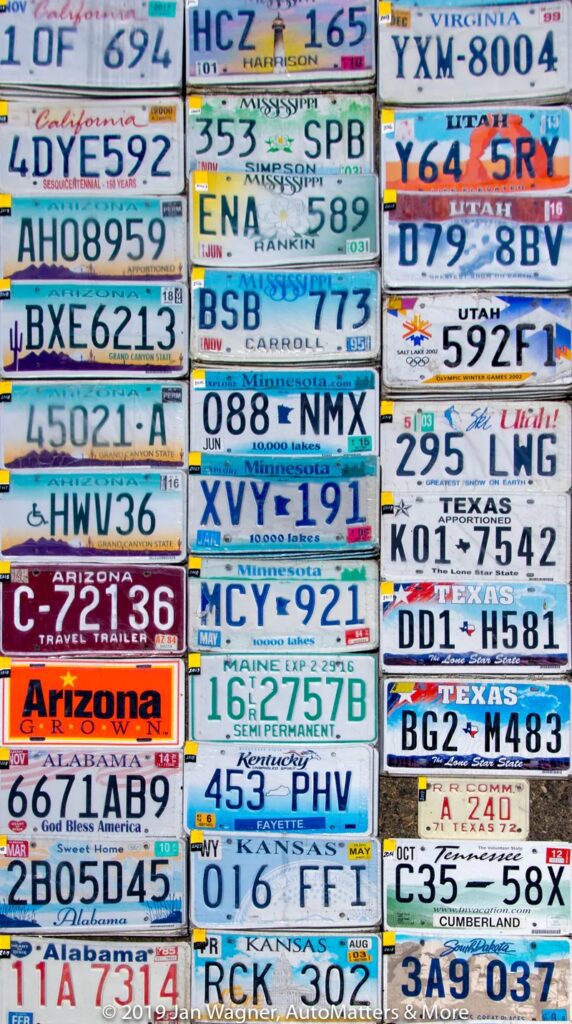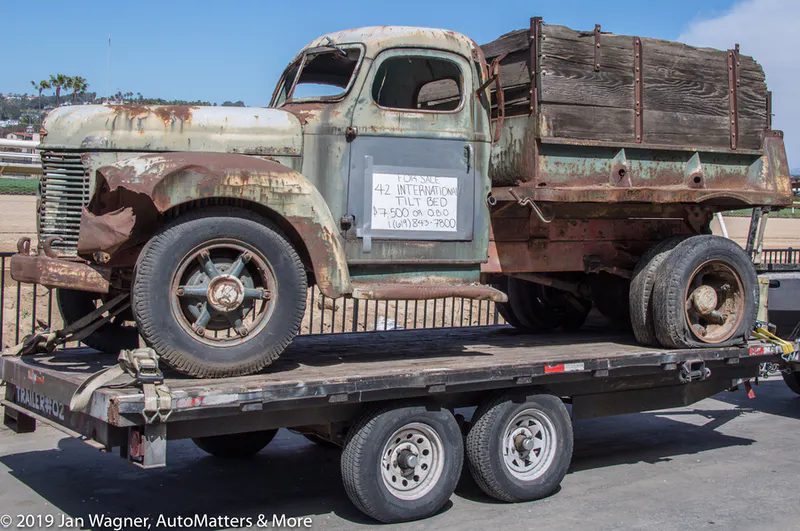 Every day there was live nostalgia entertainment on the Goodguys Stage, presented by Toyota.
The very popular Goodguys Nitro Thunderfest and dragster exhibition, and Burn Out Competition took place on Saturday.
The Saturday Specialty parking areas included Homebuilt Heaven (for those who built their rides themselves), Trick Truck Corral (from which the Truck of the Year Late Finalist was chosen), Ya Gotta Drive 'Em (for those who drove over 300 miles to get here), Deuce Doins (for '32 Fords), Tri-Five Chevys (all '55, '56 and '57 Chevys welcome), Air Cooled Corral (all air-cooled cars welcome), Mighty Muscle (factory correct or modified; from these the Muscle Car of the Year Finalist was selected), Builder's Choice Top Ten (for the vehicles in the running for the top awards of the event), Young Guys (25 years or younger parked here), Camaro Corral (all Camaros welcome), Lowrider Showcase (low, slow and amazing) and Good Wood (Woodies!).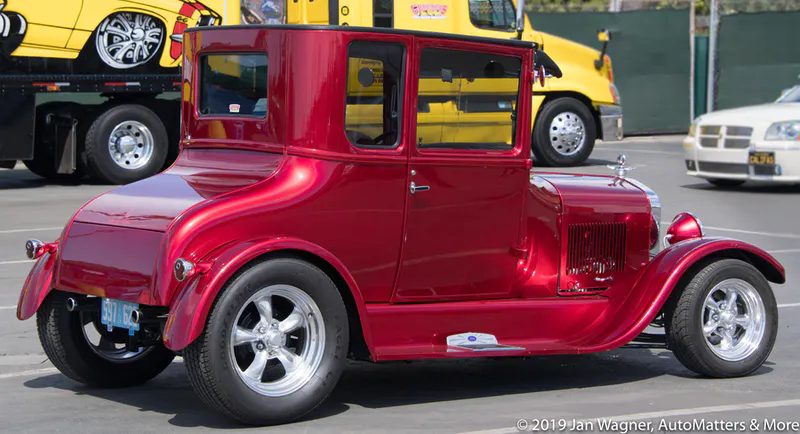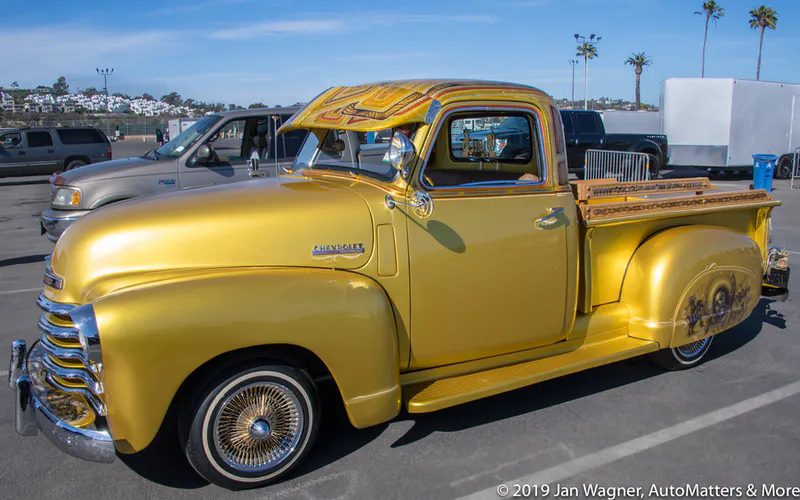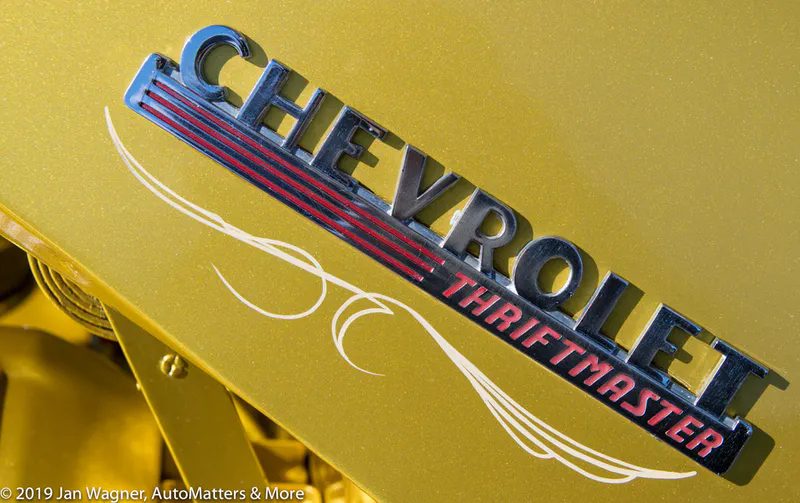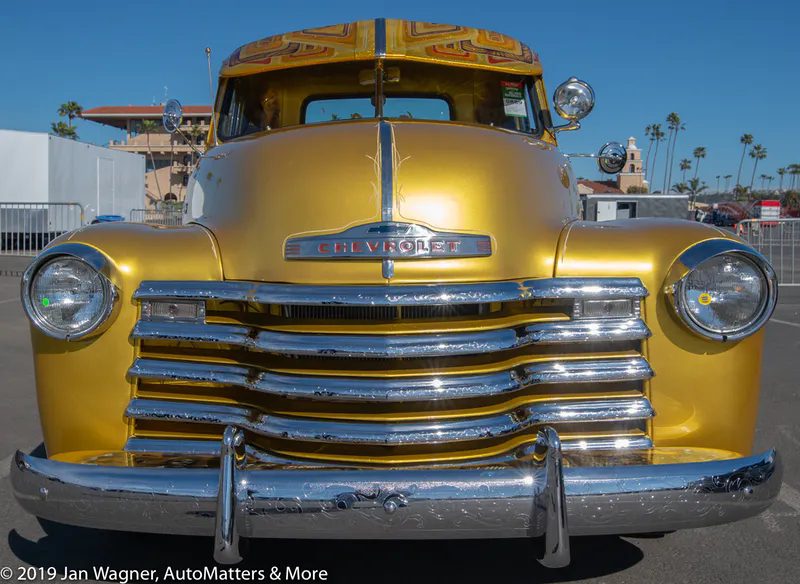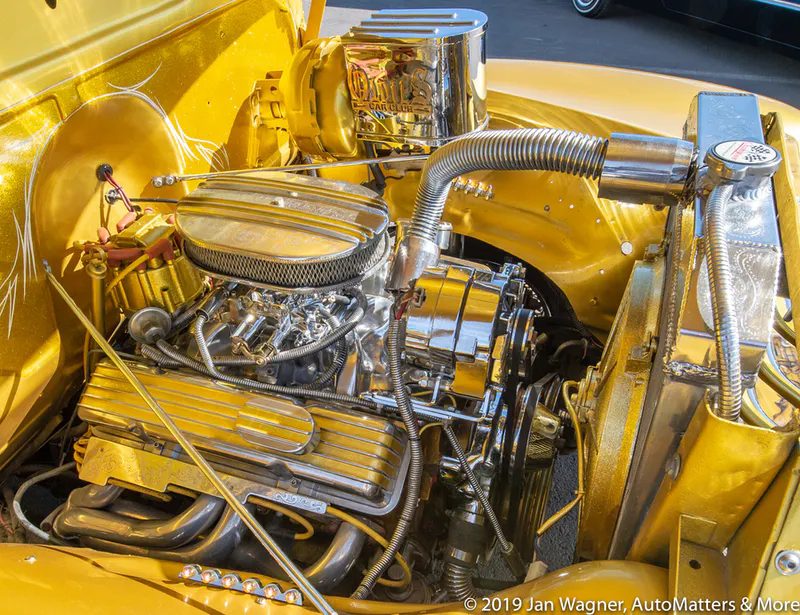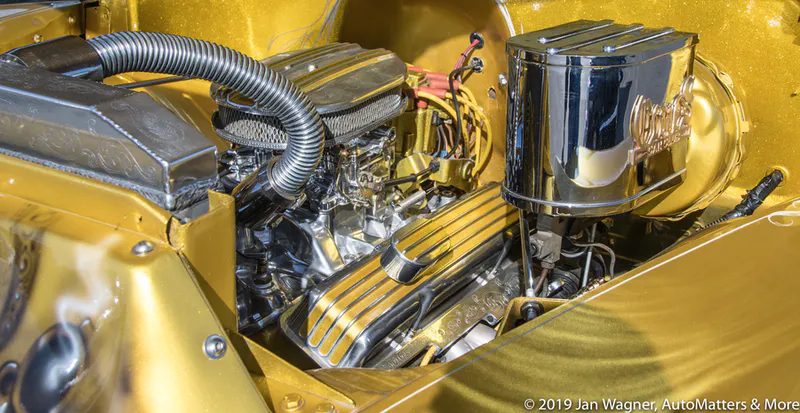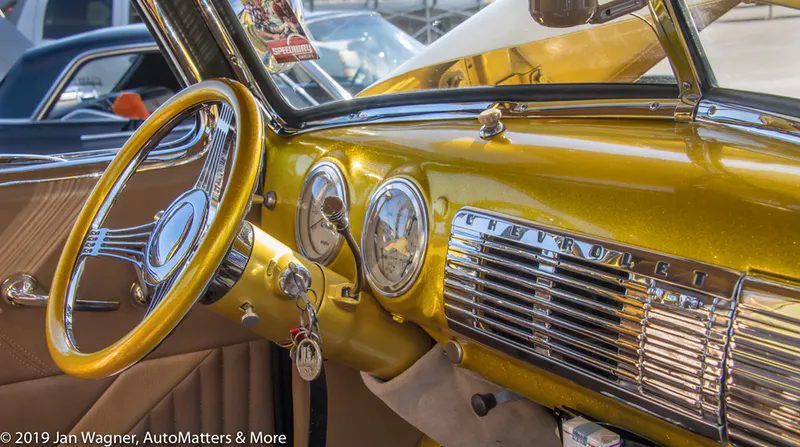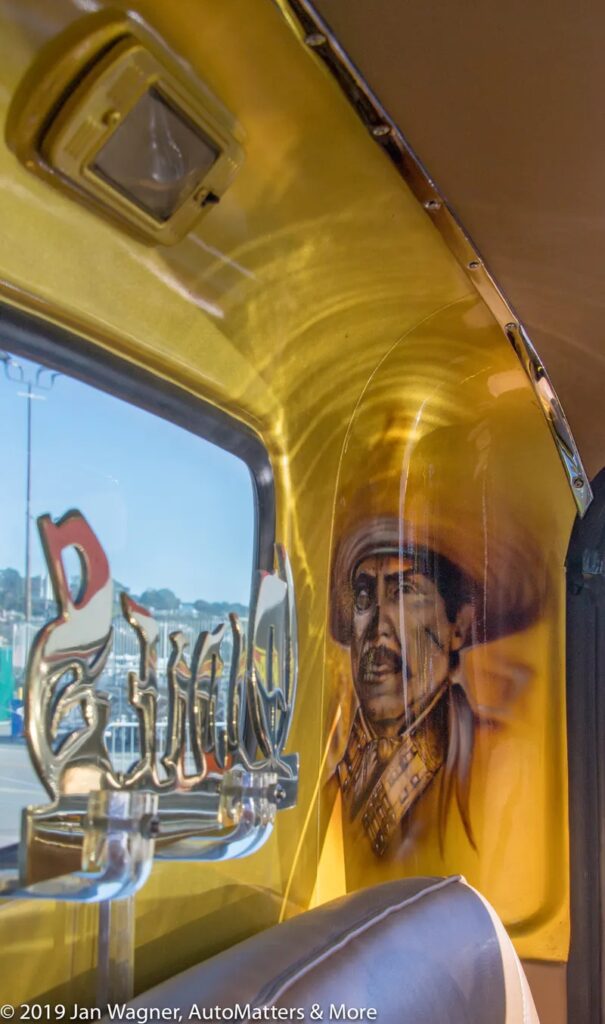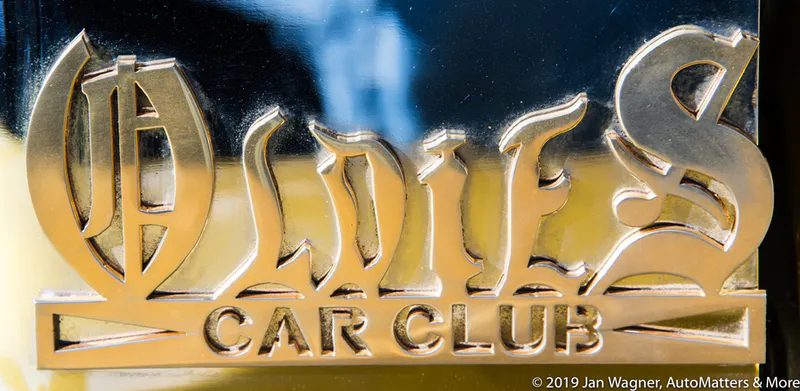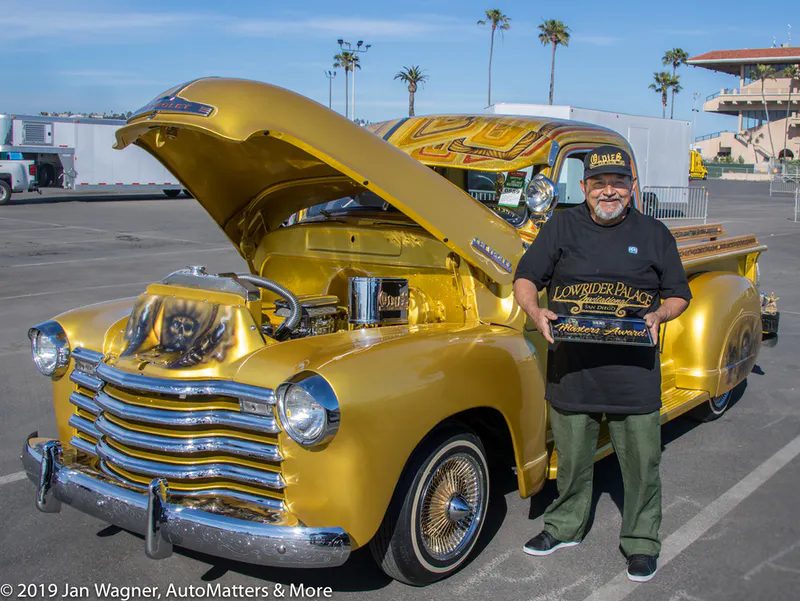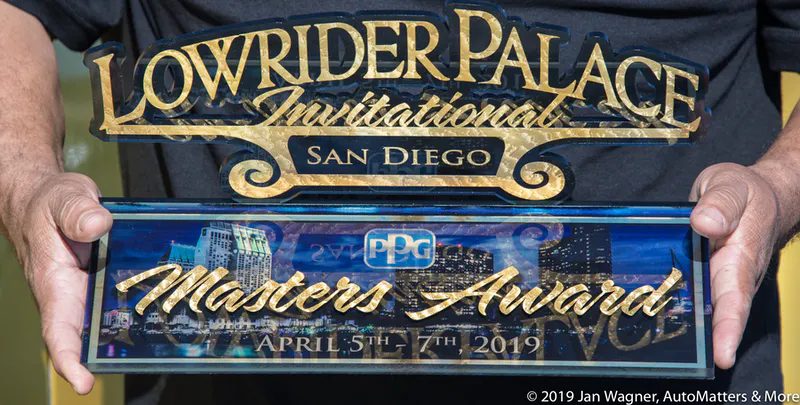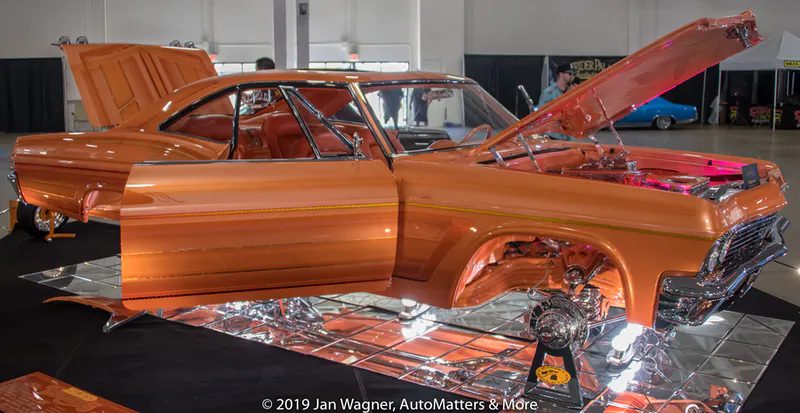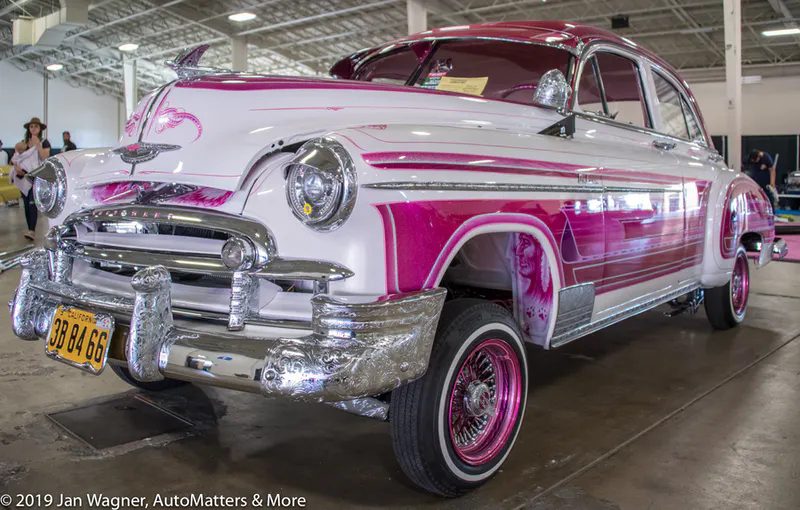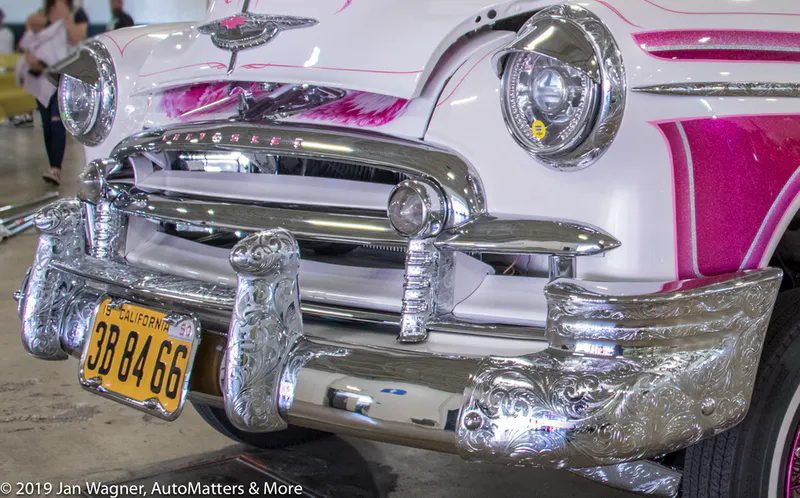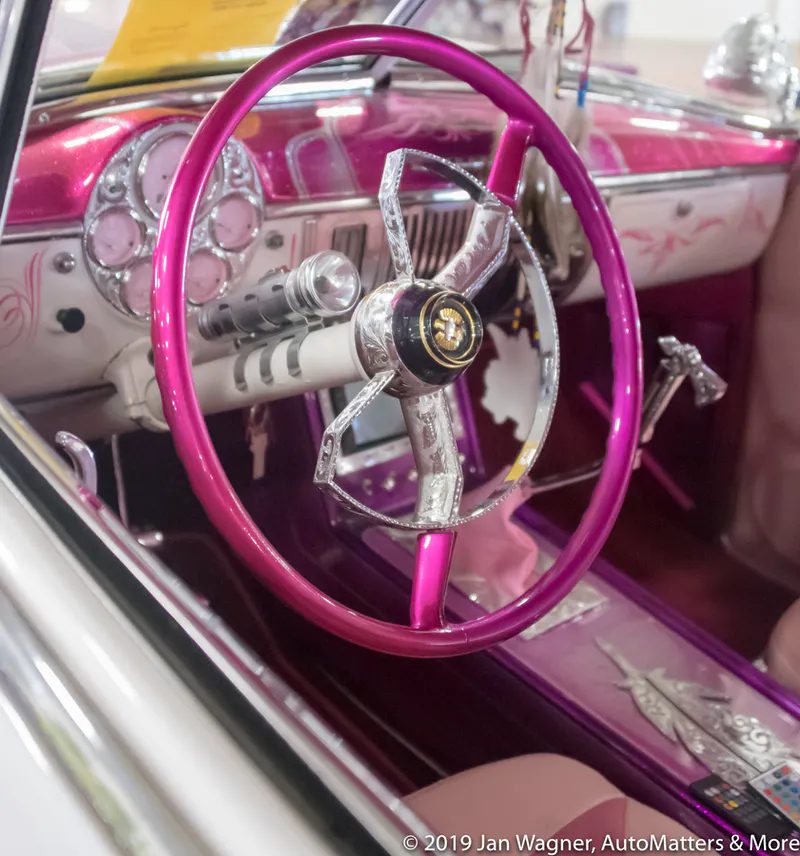 There was exciting autocross competition all three days, culminating in the fierce competition of the Duel in Del Mar finals on Saturday, and the All American Sunday Autocross. Fans, cheering as the drivers made their runs, filled the grandstands and stood along the fence that surrounded the familiar course. The tight, twisty course rewarded no less than absolute precision. The differences between the top competitors was measured in small fractions of a second.
One of my favorite programs was All American Sunday, presented by Spectre Performance. This was open to all years of American-made and powered cars and trucks. The All American Sunday Autocross finished with an exciting eight-car shootout.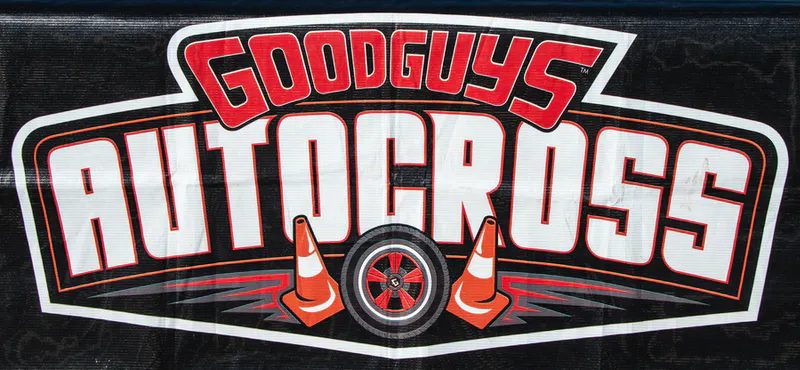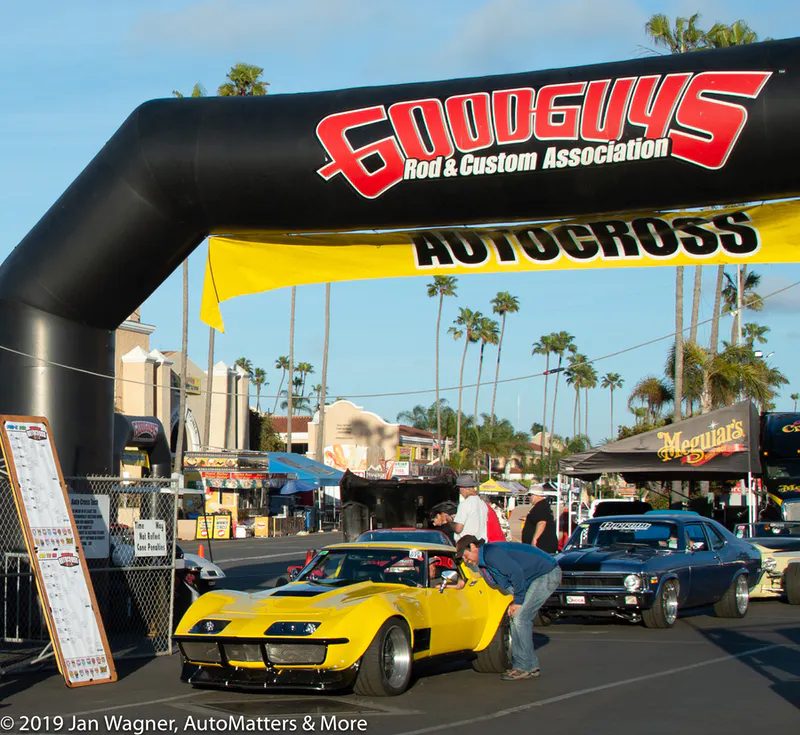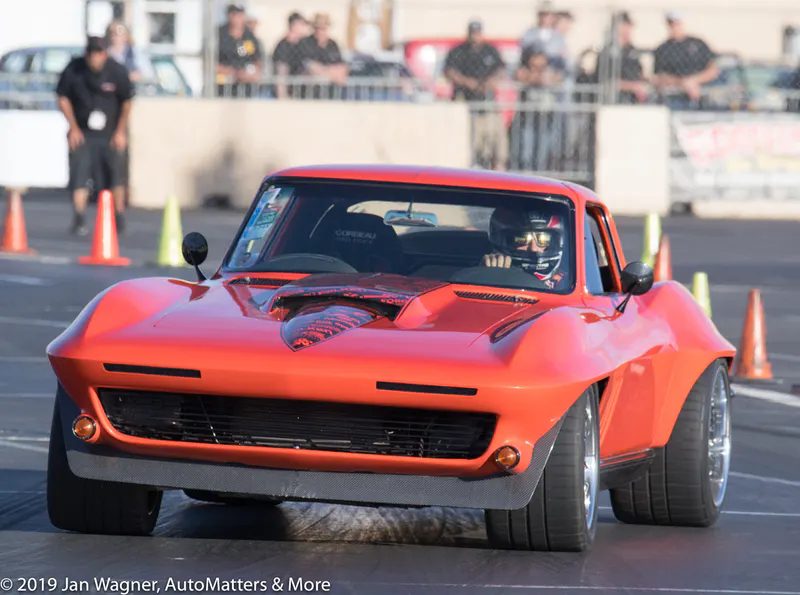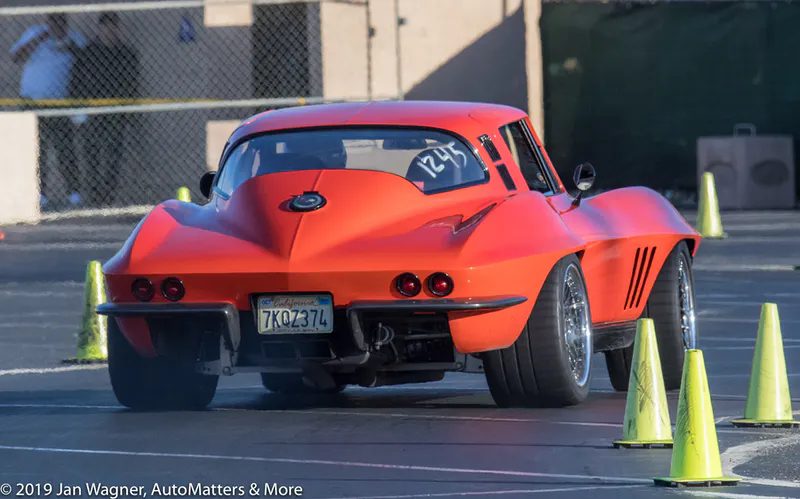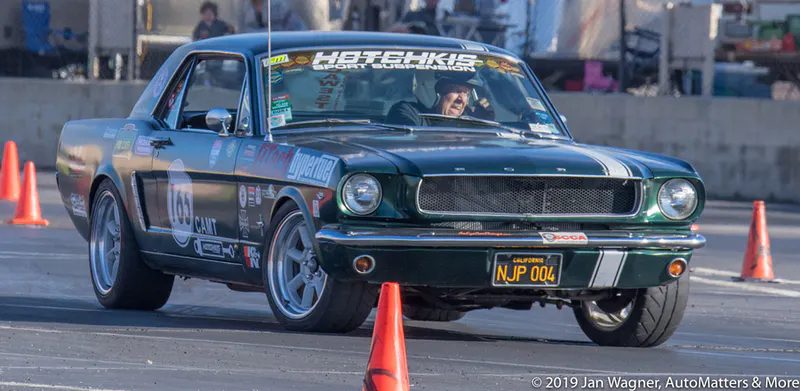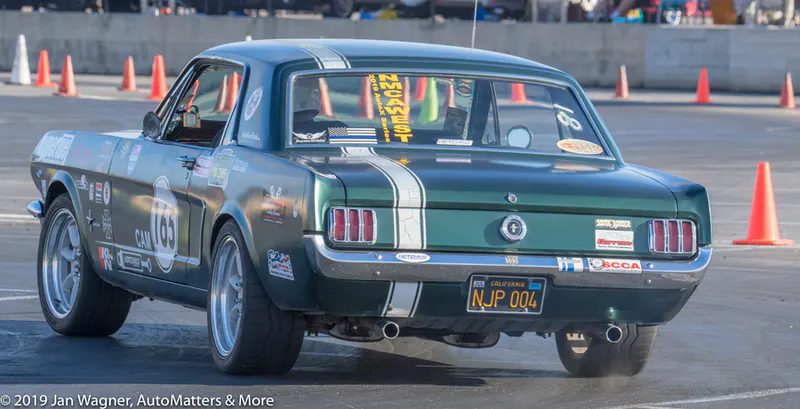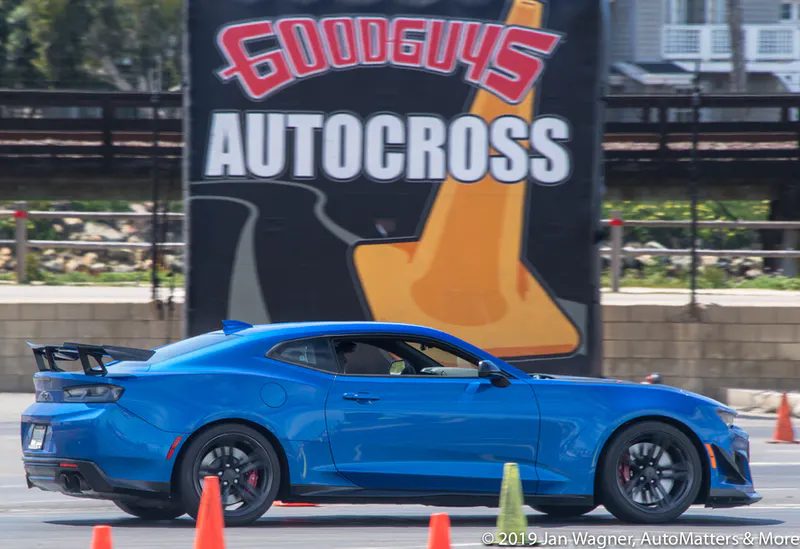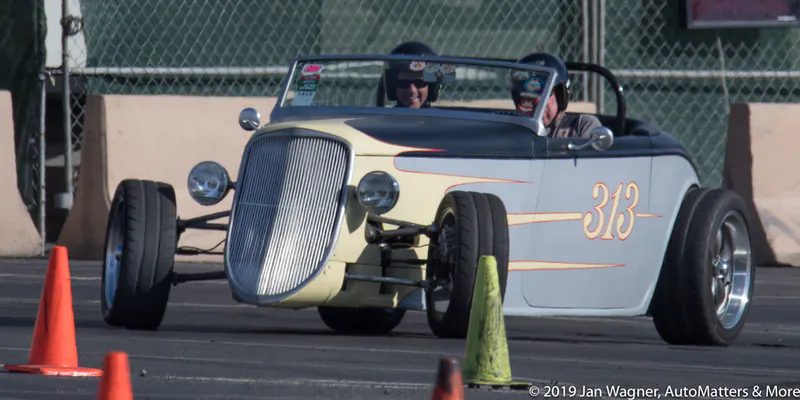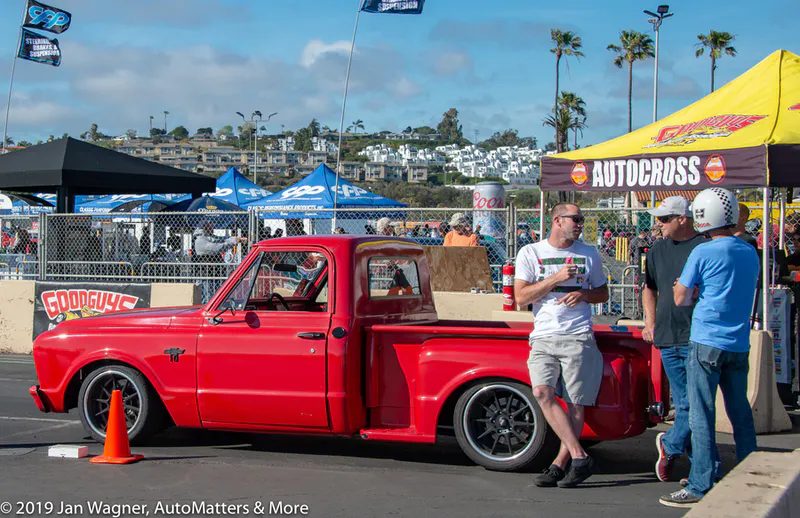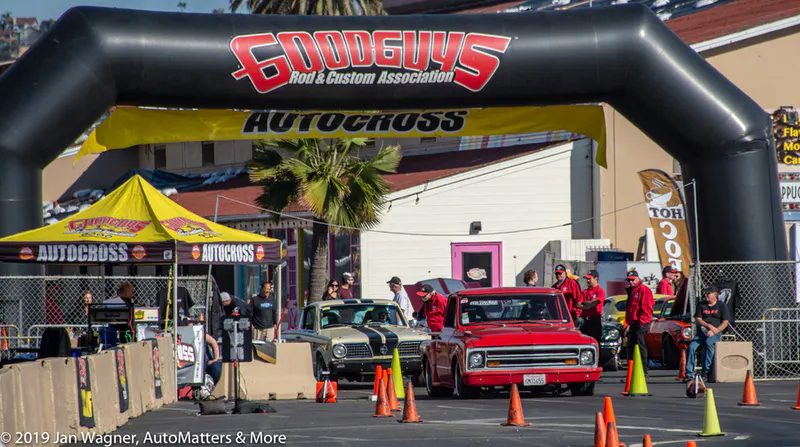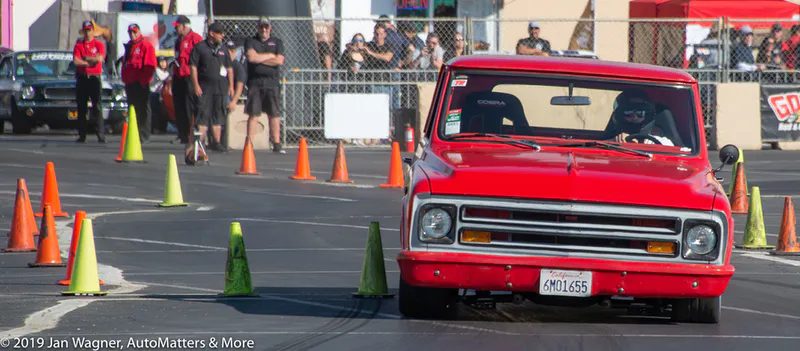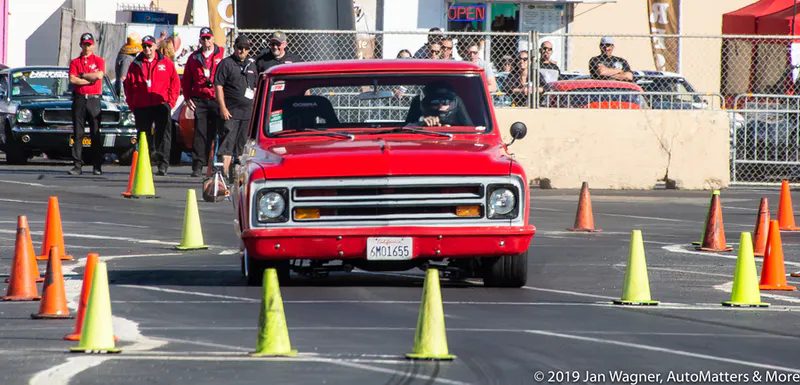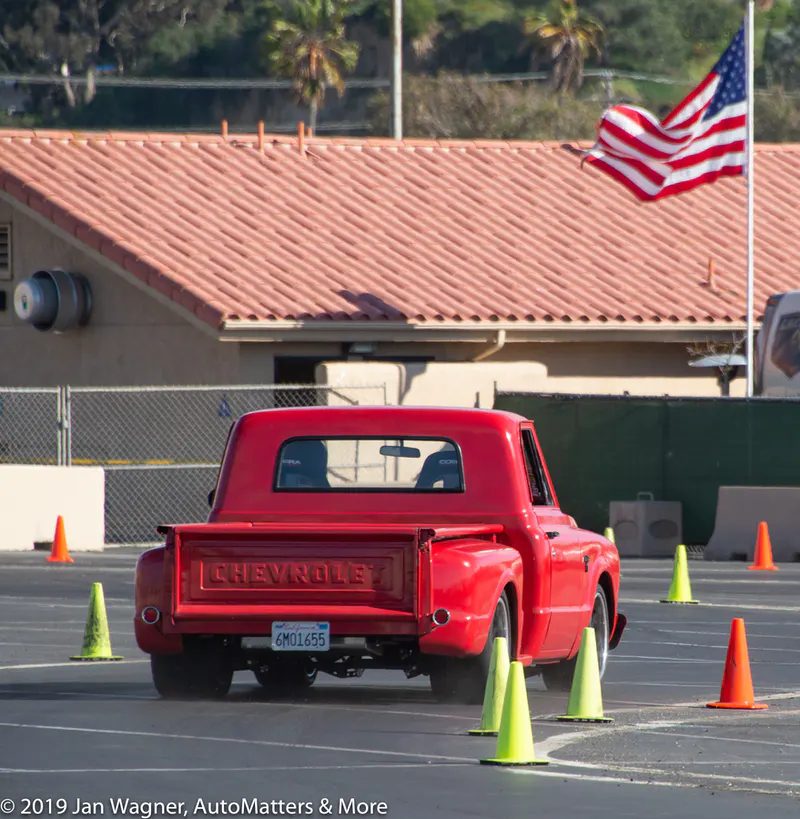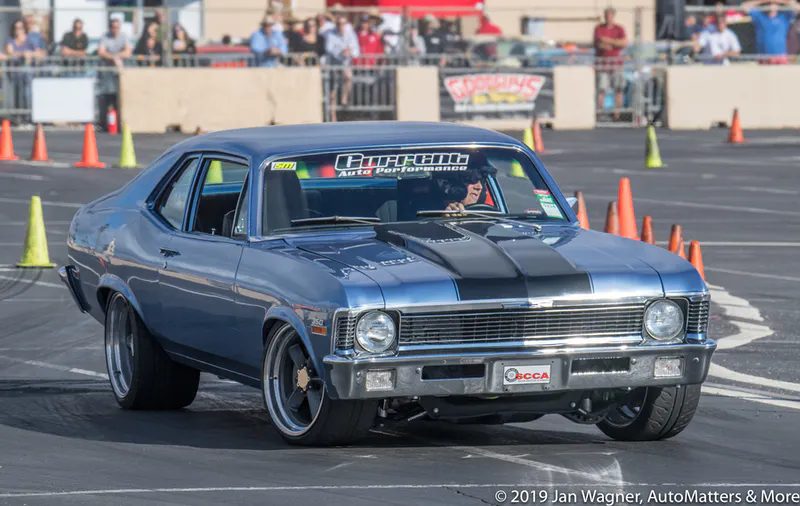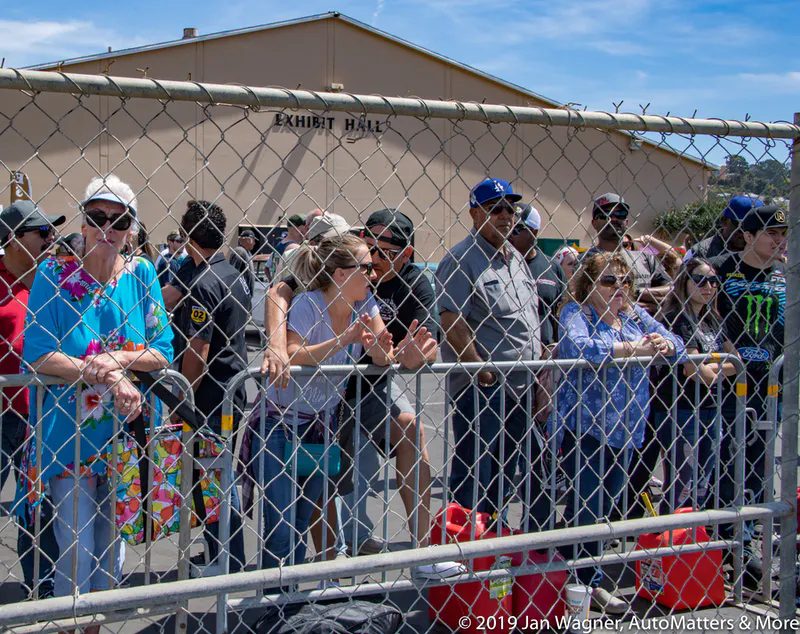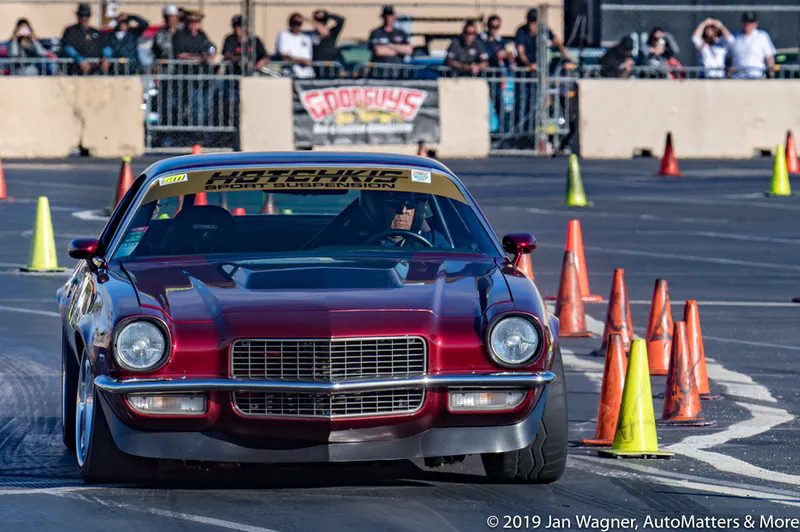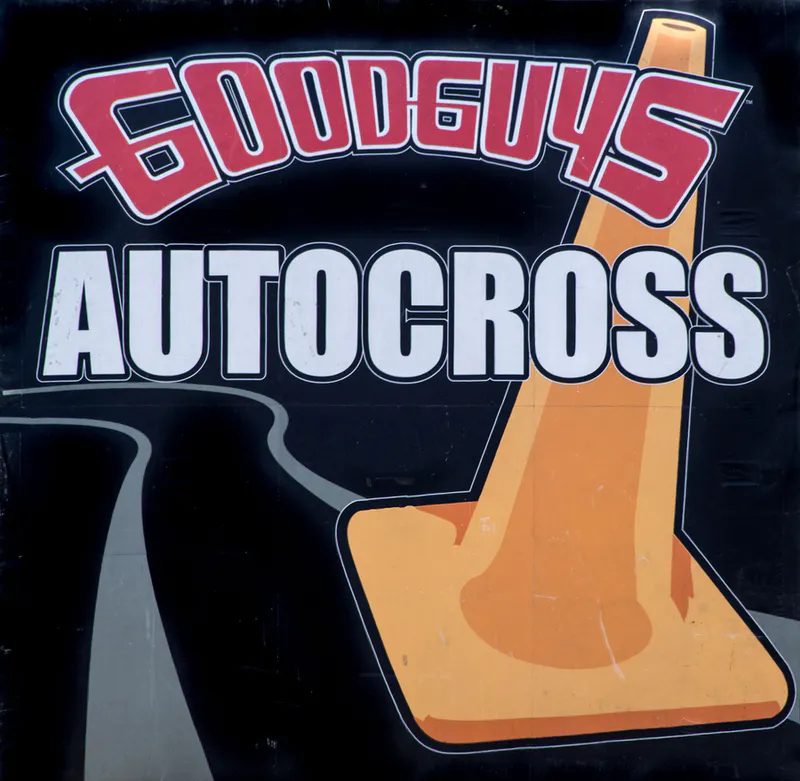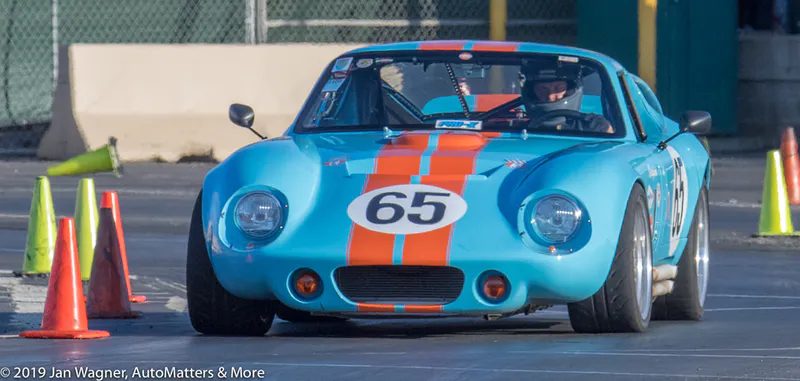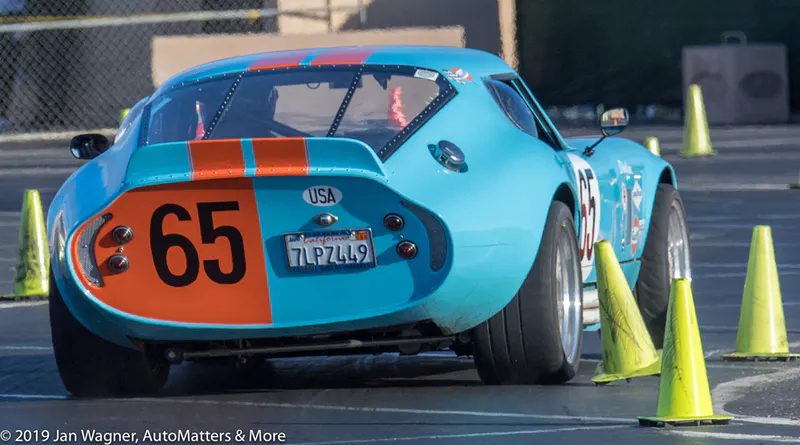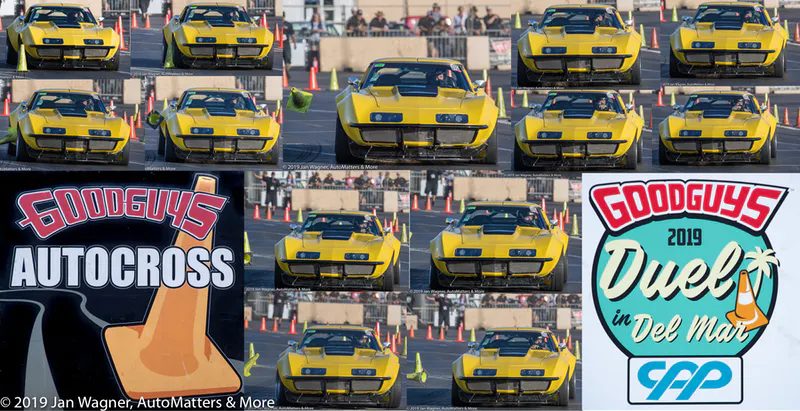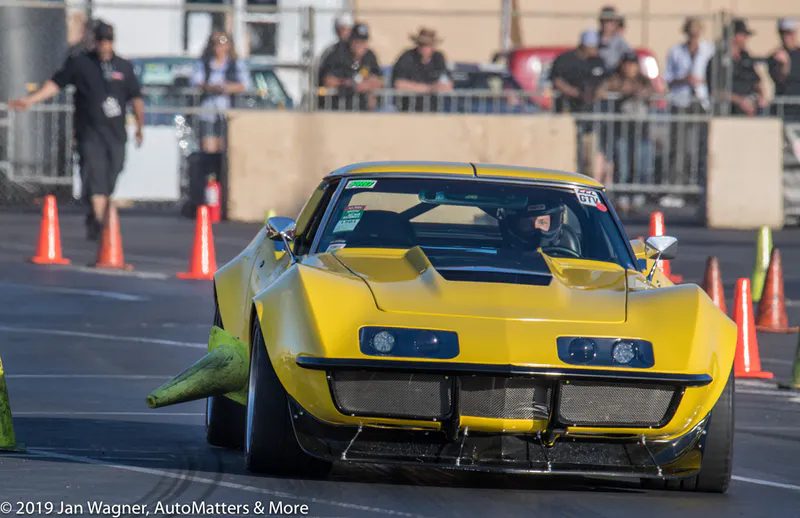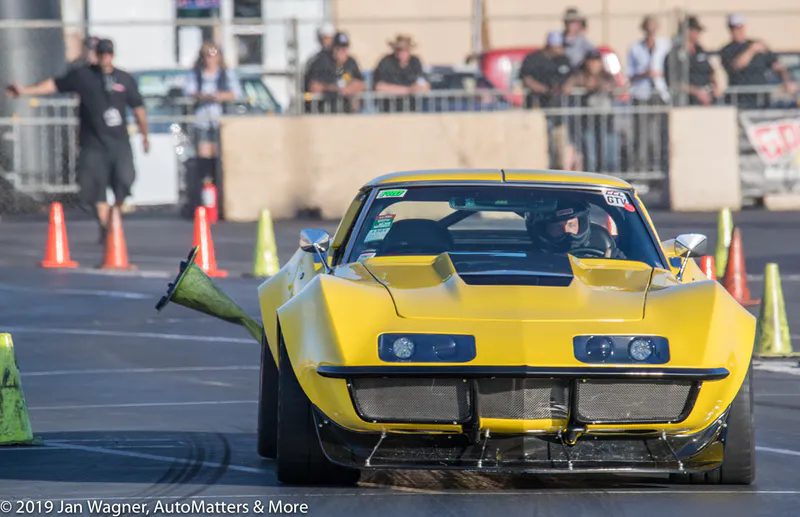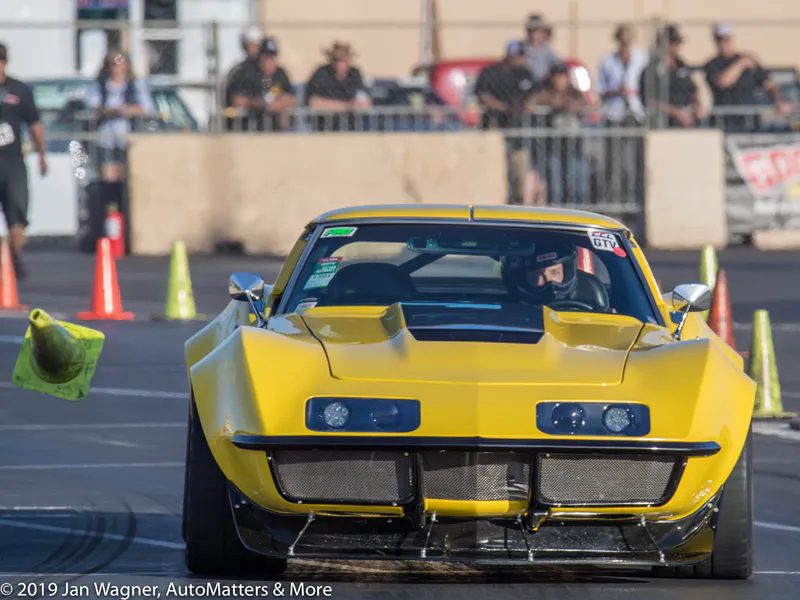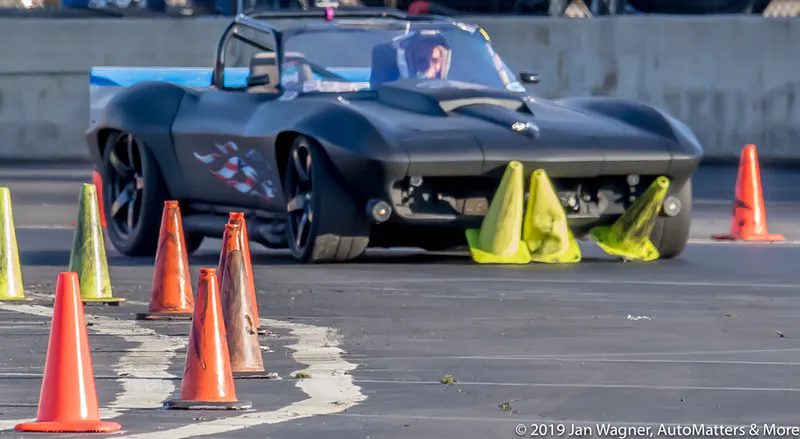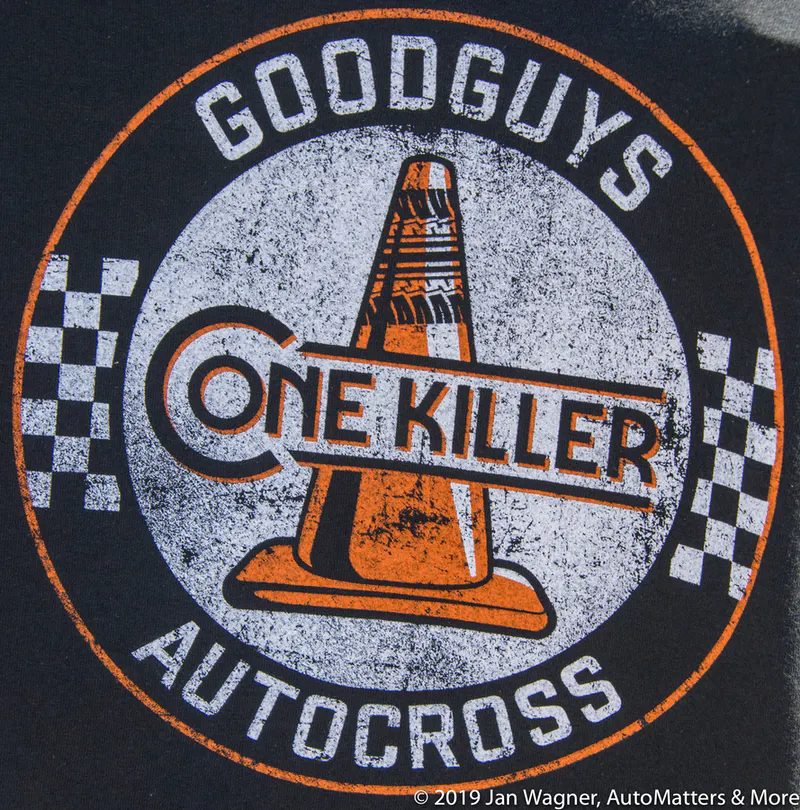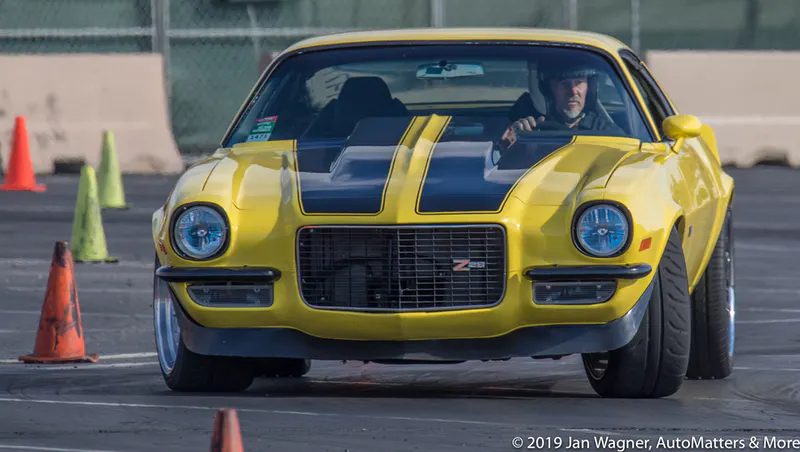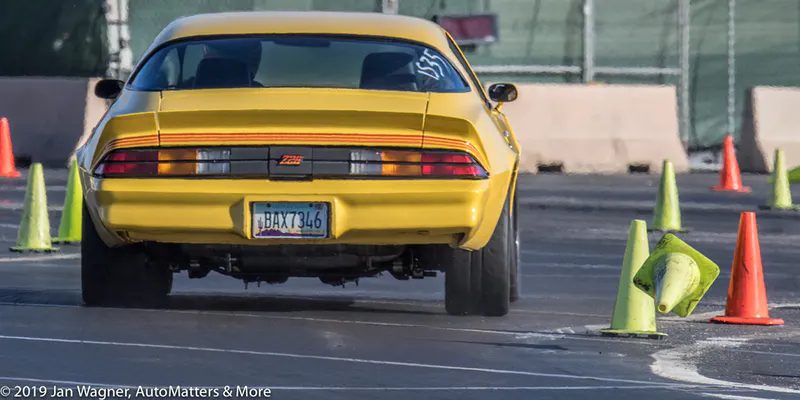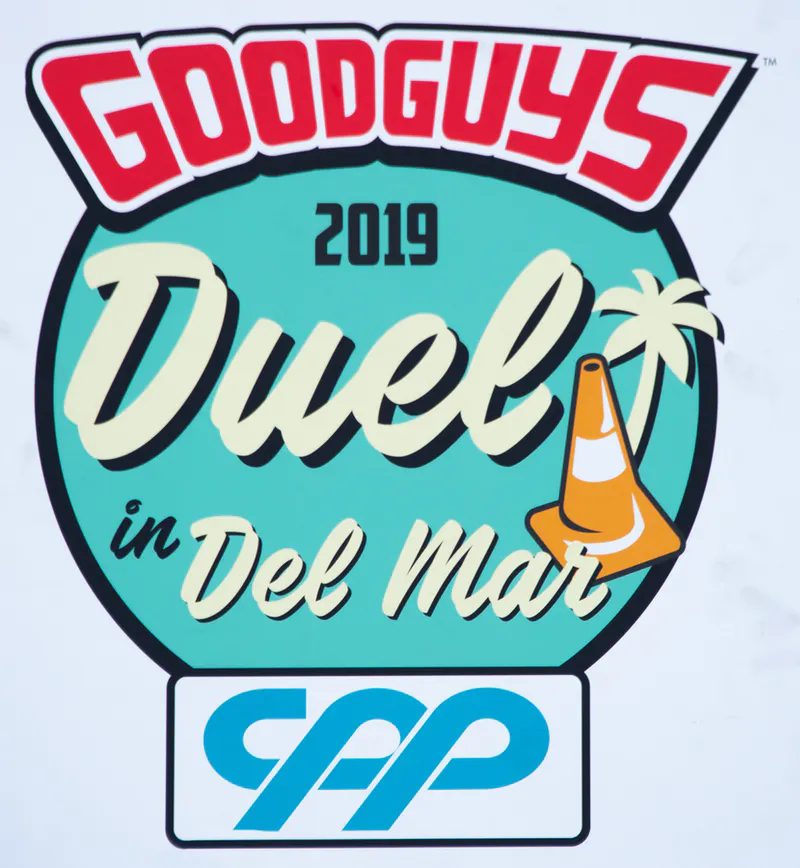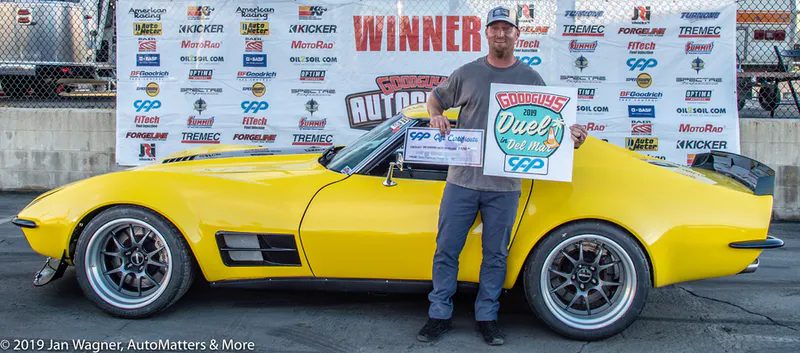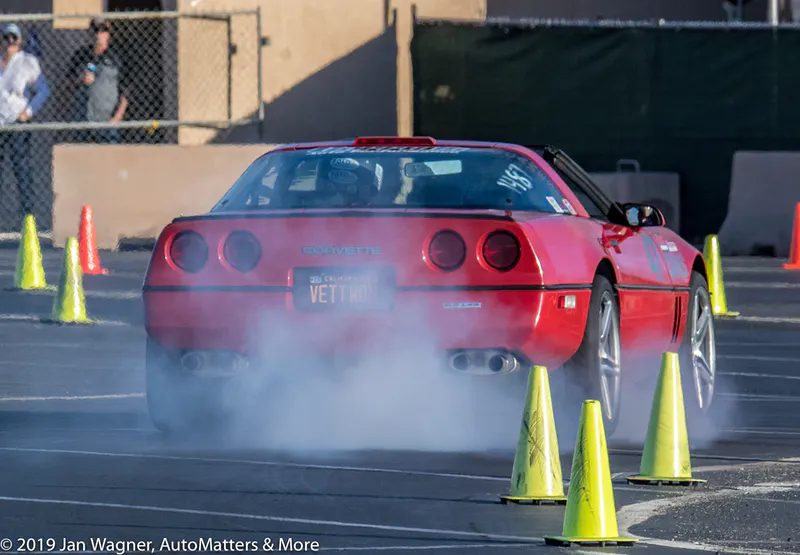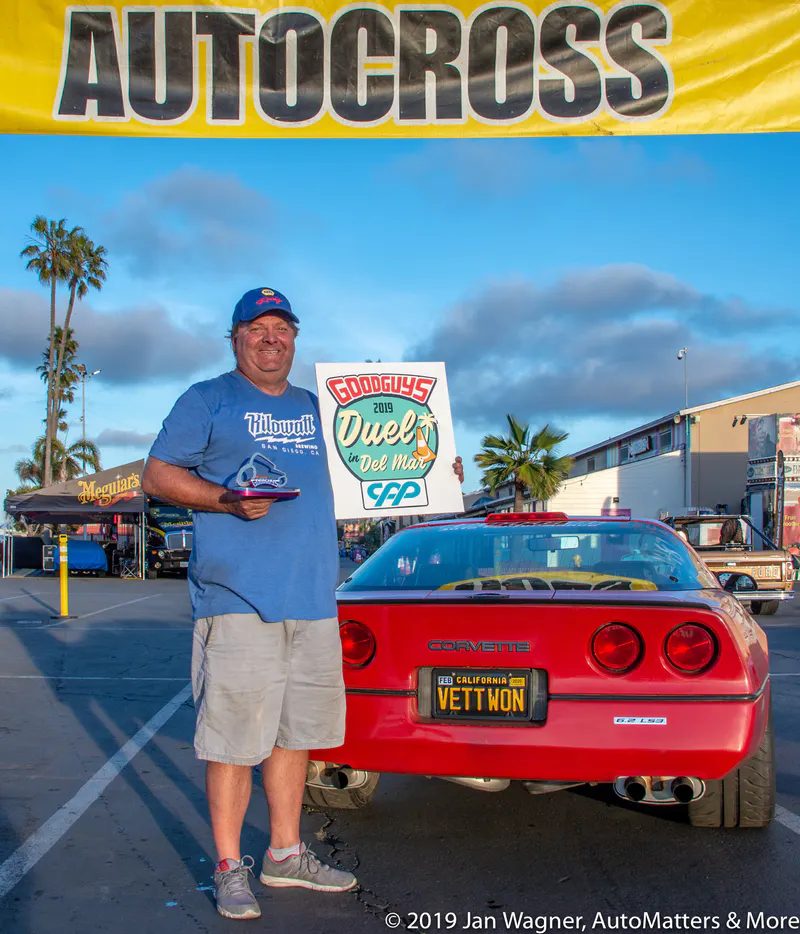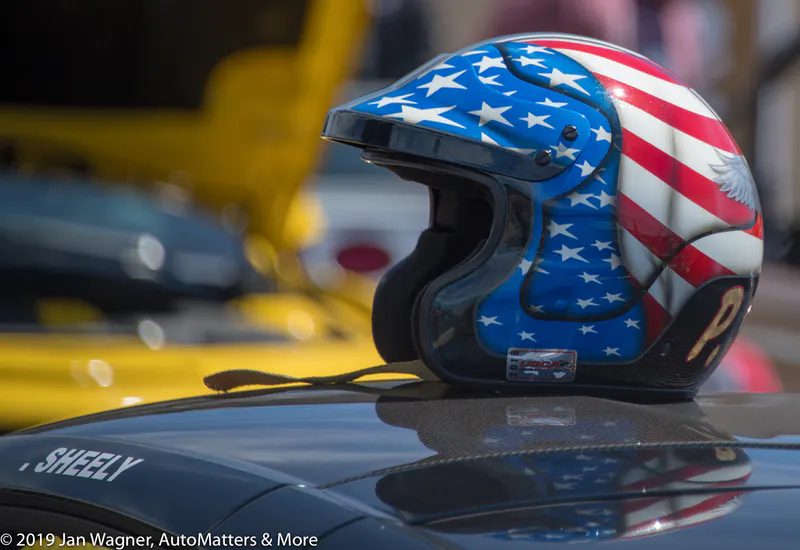 Sadly, I remained a spectator this year, since my Mustang GT is for sale and I had just equipped it with brand new street tires. I made up for not competing by taking lots of photos of the on-track action.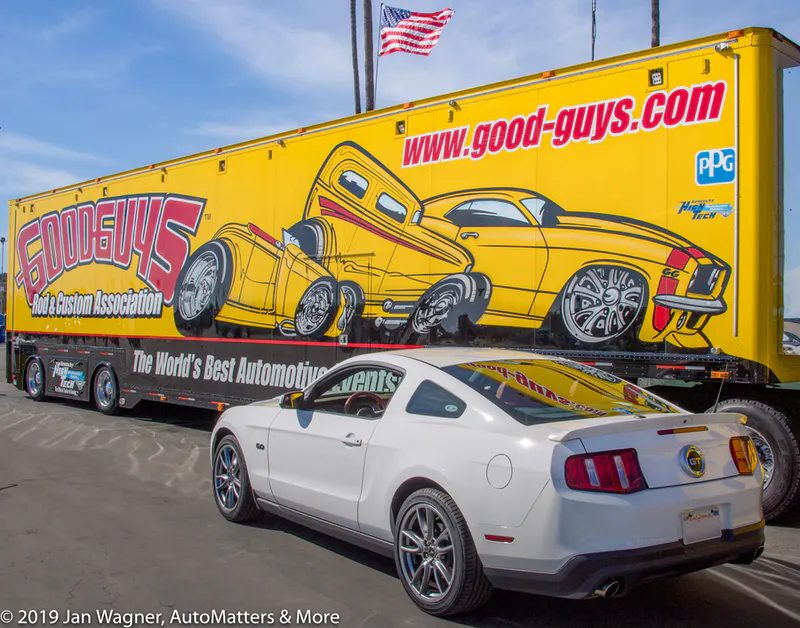 The Kids' Zone at this family-friendly event included free arts & crafts, games and prizes. A highlight was the Saturday Free Kids' Model Make N' Take.
The Goodguys 19th Meguiar's Del Mar Nationals culminated on Sunday afternoon with a formal awards presentation. The winning cars & trucks slowly circulated around the grassy courtyard where the thoroughbred horses parade during race meets, before each race. One at a time the vehicles were announced as their proud occupants drove up to the Goodguys Stage to receive their awards and pause for photos.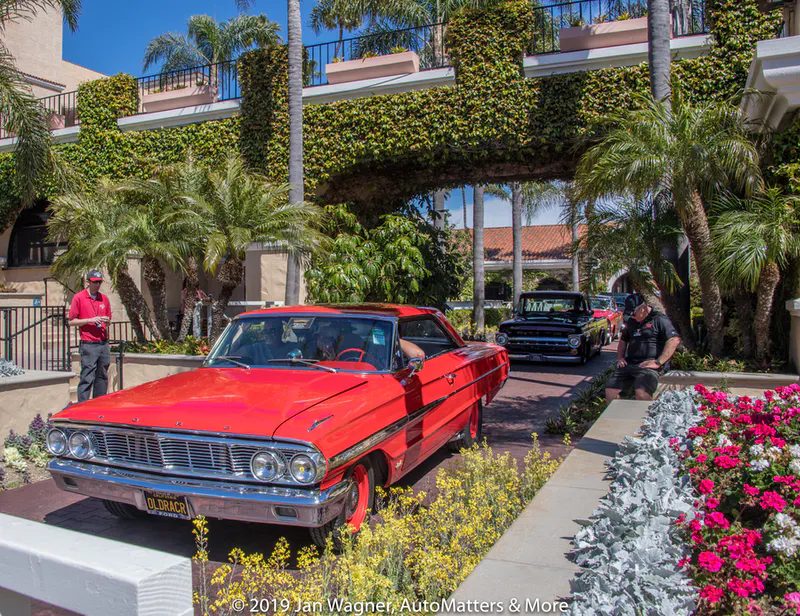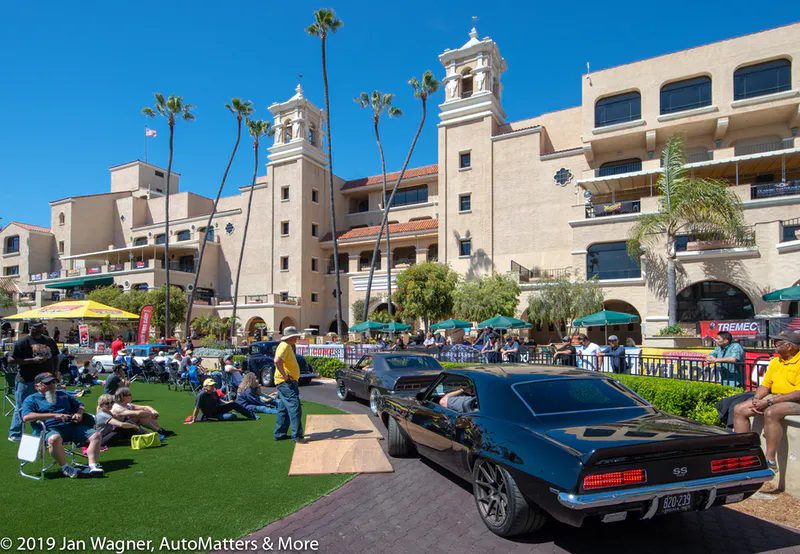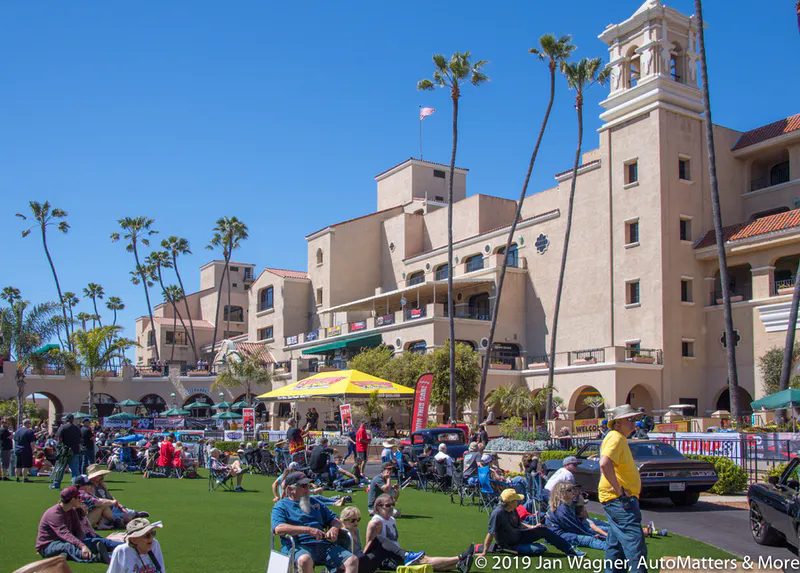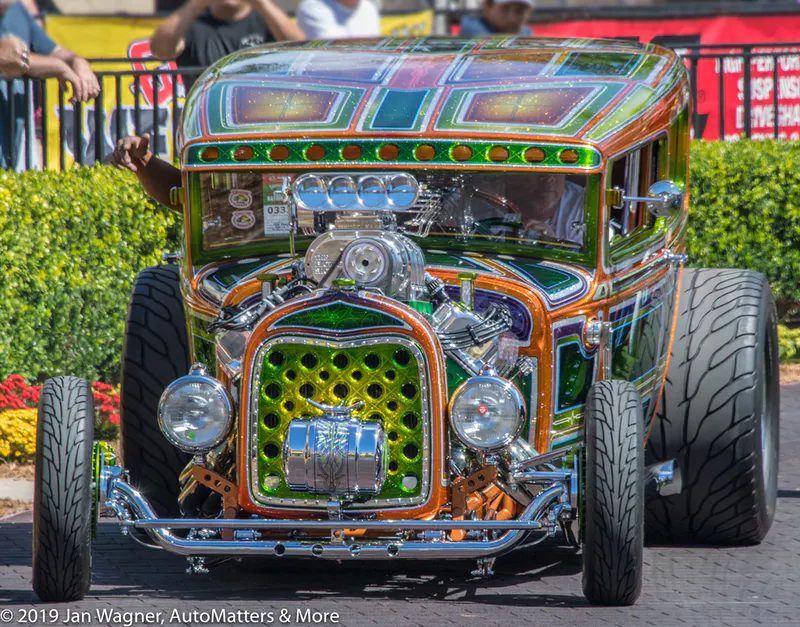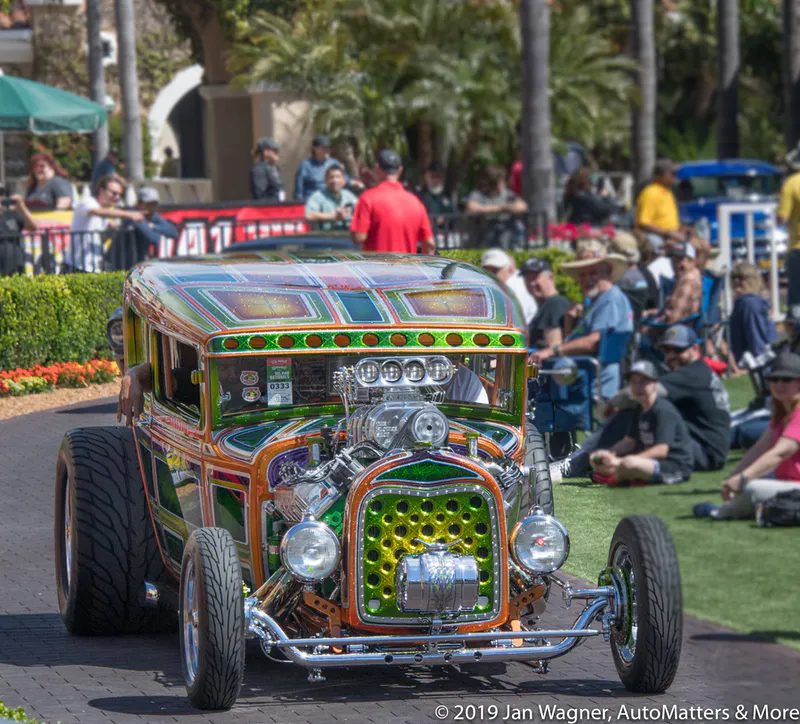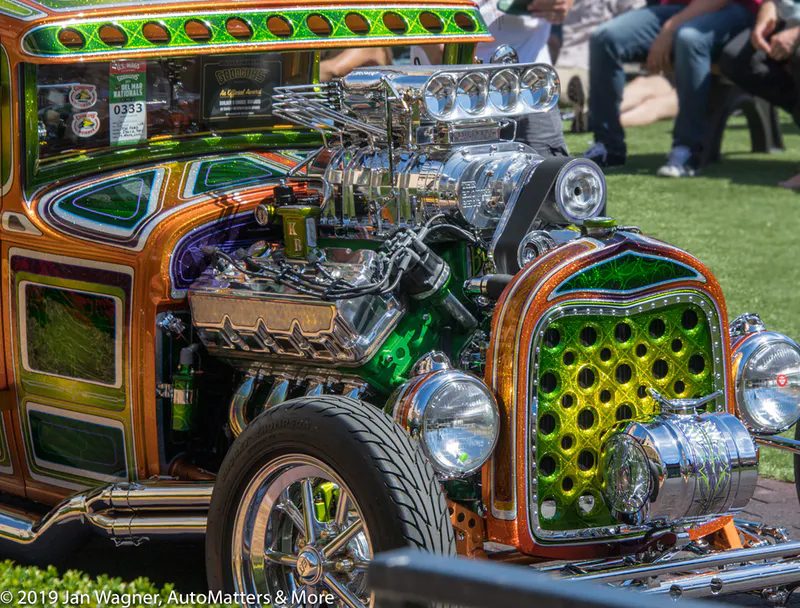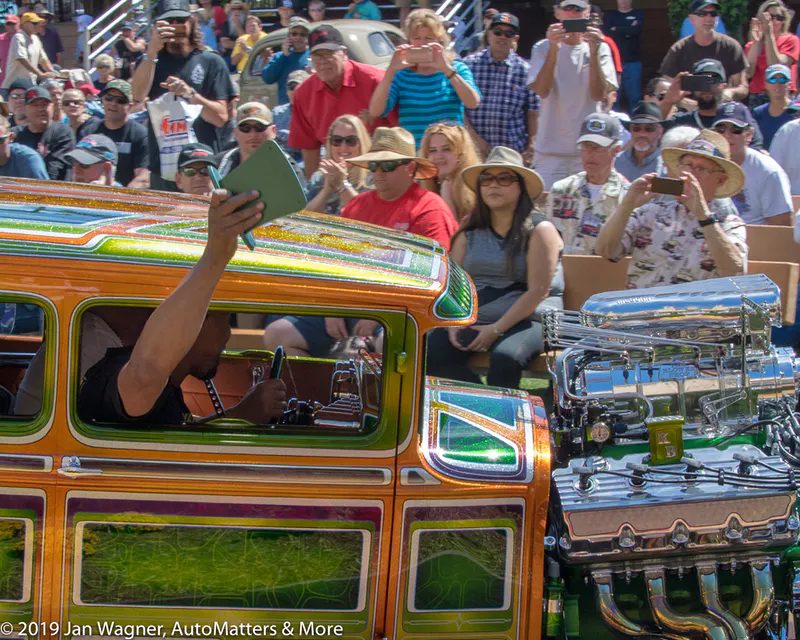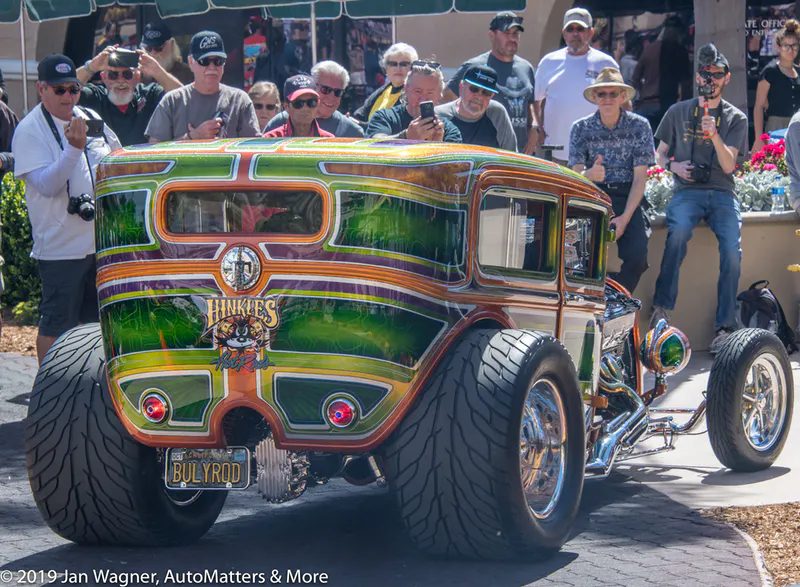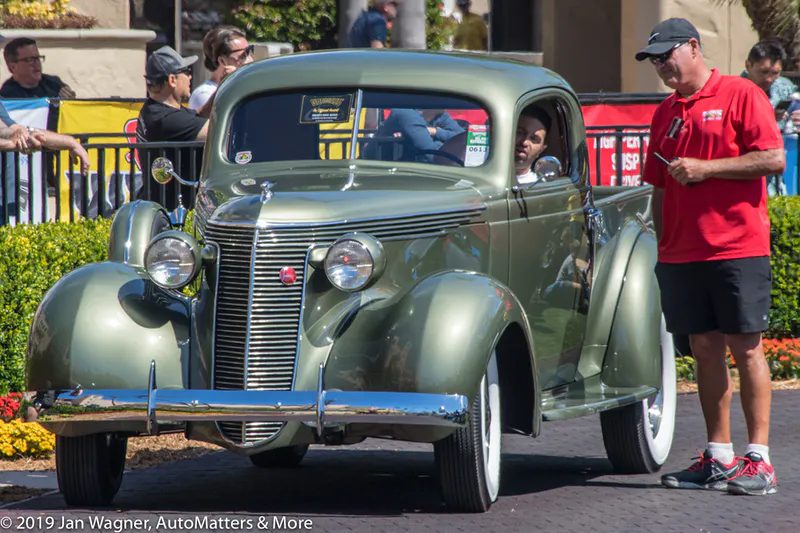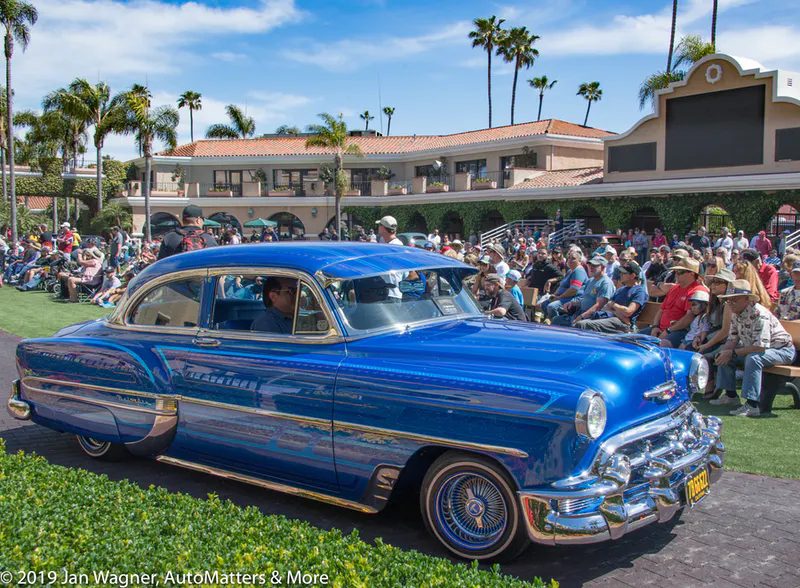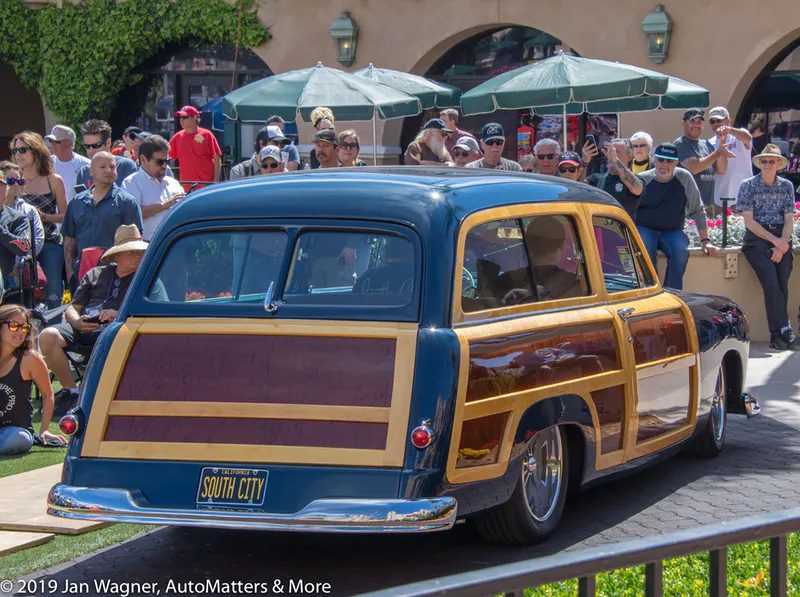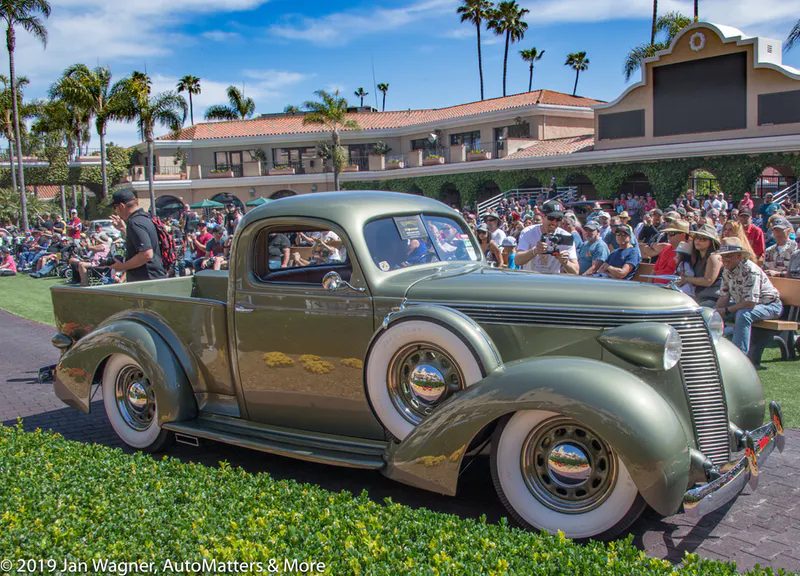 Learn more about the Goodguys Rod & Custom Association, events, membership information and more at good-guys.com.

COPYRIGHT © 2019 BY JAN WAGNER – AUTOMATTERS & MORE #588R1